This website is made possible by readers. I may earn a small commission when you buy through the links in this article at no extra cost to you. Learn more.
Note This mask is no longer available in the store so all product links direct to Western Rise's website.
With more and more travel-focused brands offering their version of face coverings, Western Rise gives us their entry with the Western Rise Face Mask. As a long-time wearer of Western Rise, I'll see if stands up to the stiff competition, or simply fall short.
Details
Overview
If there's a silver lining during this pandemic, it's that it has opened up a whole new category for review—face masks. Where previously shunned as a fashion faux pas, you now risk getting ostracised for not wearing one. Whether it's a passive-aggressive grumble or a direct approach of getting shouted at, not wearing a mask in a public space is now considered a taboo. The mask is a symbol of social responsibility in the world we now live in.
While consumers acclimatize to the new normal, brands are not taking a back seat and are producing designs that are comfortable and reusable.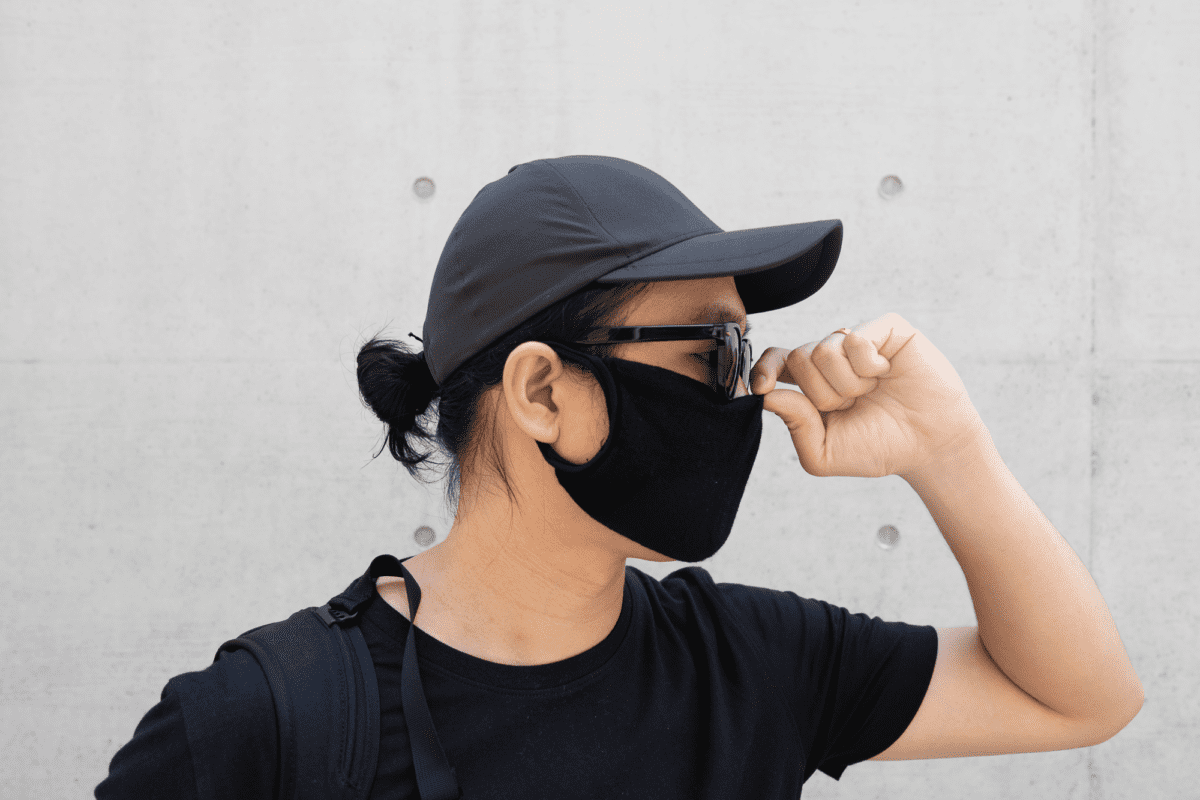 As someone who has been wearing face masks daily (it's a Japan thing) for the past few years, this new market for face coverings has given me a plethora of choices. And I'm not complaining.
In the past few months, I've tried some spectacular face masks from my favorite brands, like the GORUCK Face Mask and the TOM BIHN V3 Face Mask. Whether you are socially responsible or just ugly, face masks are here to stay and it's worth spending the time finding the best one for you.
Western Rise, another brand that I hold in high regard, has offered me their version of the face mask. I've tried many of Western Rise's products over the years and my experiences have been overwhelmingly positive. They offer a good balance between quality, style, and price, so much so that many of their products are in my daily rotation.
For example, the Western Rise Evolution Pants is all I've been wearing to last through Tokyo's treacherous summer heat.
With this face mask, the StrongCore Merino has been deployed. I've previously experienced this material on my Western Rise StrongCore Merino Tee review and am thrilled to see how it would play out in a different form.
Style
While many adopt face masks for practical reasons, the fashion conscious should consider aesthetic implications of a cloth that covers half your face. For me, the right style comes down to a combination of sizing, fit, and material.
But no one likes ads, so I got rid of them. If my articles helped you, I ask for your support so I can continue to provide unbiased reviews and recommendations. Every cent donated through Patreon will go into improving the quality of this site.
All the products reviewed on this website are in black, so the fact that Western Rise's face mask comes only in black is one of opportune. The exterior of the mask is completely black with the exception of the Western Rise's triangle logo in red. The logo is actually an elevation mark taken from elevation survey markers denoting the highest point of elevation.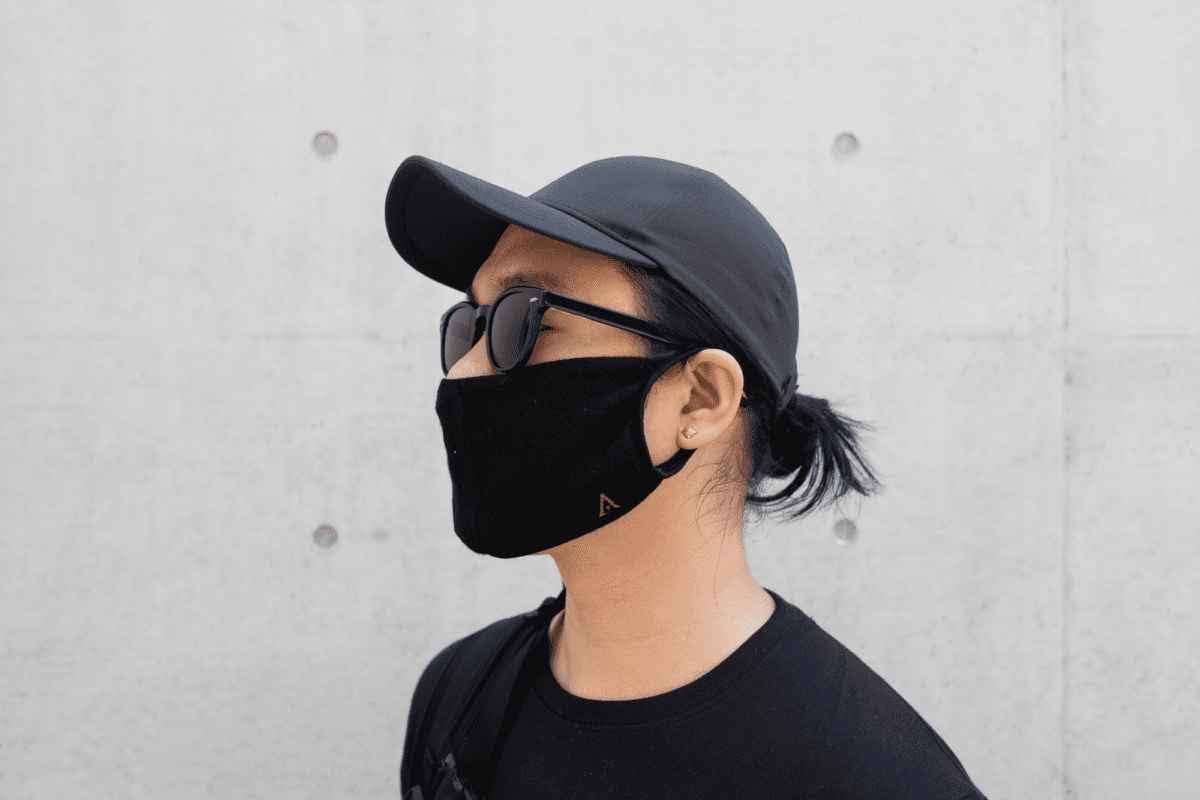 When it comes to face masks, I highly recommend that you do not go for one-size-fits-all masks. It's naive to assume that a single size of face mask can fit the range of face sizes. One-size-fits-all masks tend to be too small for most men, awkwardly exposing parts of your face. Masks have the magical ability to make your face look smaller than it is, but with parts of it exposed on the sides, it'll have the opposite effect.
This is why I'm glad that the Western Rise StrongCore Merino Face Mask comes in two sizes, small and large. The small size fits face sizes of the small to medium range, while the large fit faces in the large to extra-large range.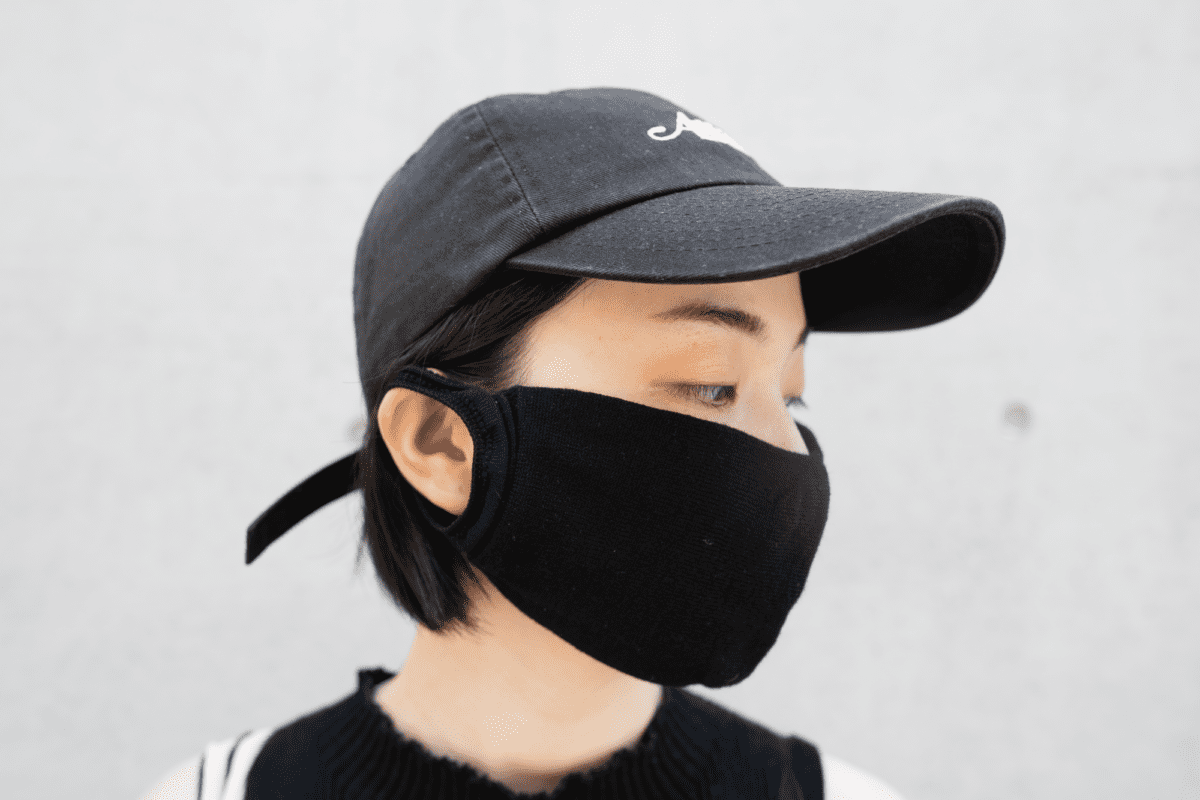 Since I have a relatively wide face, going for the largest size is usually my immediate choice. As expected, there were no surprises when it came to sizing. The large was the right size, but does it mean that the fit was perfect? Not quite.
The fit of a mask often comes down to the design of the mask. Even with the right size, how a mask is cut will make or break the fit.
Most well-designed face masks would have the fabric extend slightly to accommodate your nose and chin. In the case of the Western Rise StrongCore Merino Face Mask, it doesn't cover your nose or chin adequately. In fact, there is slightly less fabric towards the nose and chin, causing the mask to slide off my nose often.
There is an inherent lack of structure with merino wool and in this mask, it causes the sides of the mask to flare open for an unflattering profile. You can even spot this on some of the product images. I thought that some cinching would solve this problem and give a more premium fit.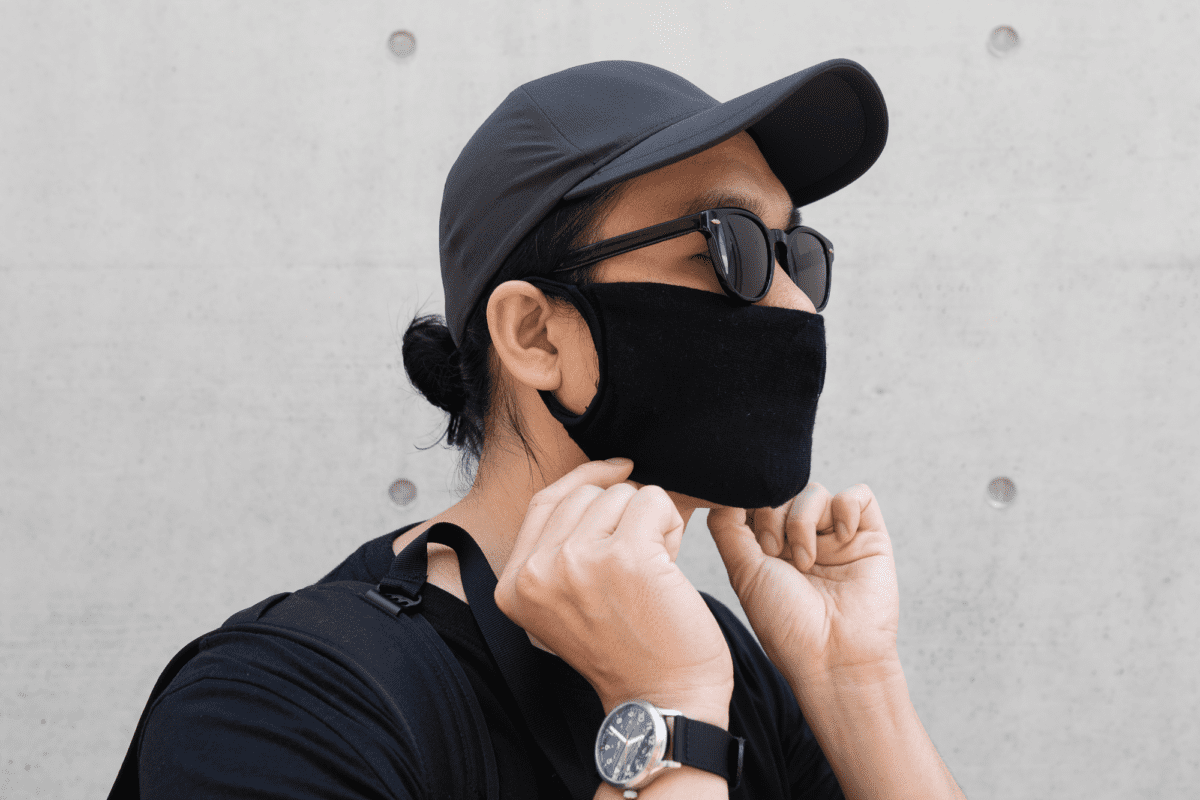 The face mask goes all the way up the sides of your face, offering extra UV protection. But the flared-out sides and non-adjustable ear straps create an unfavorable outline when viewed from the sides.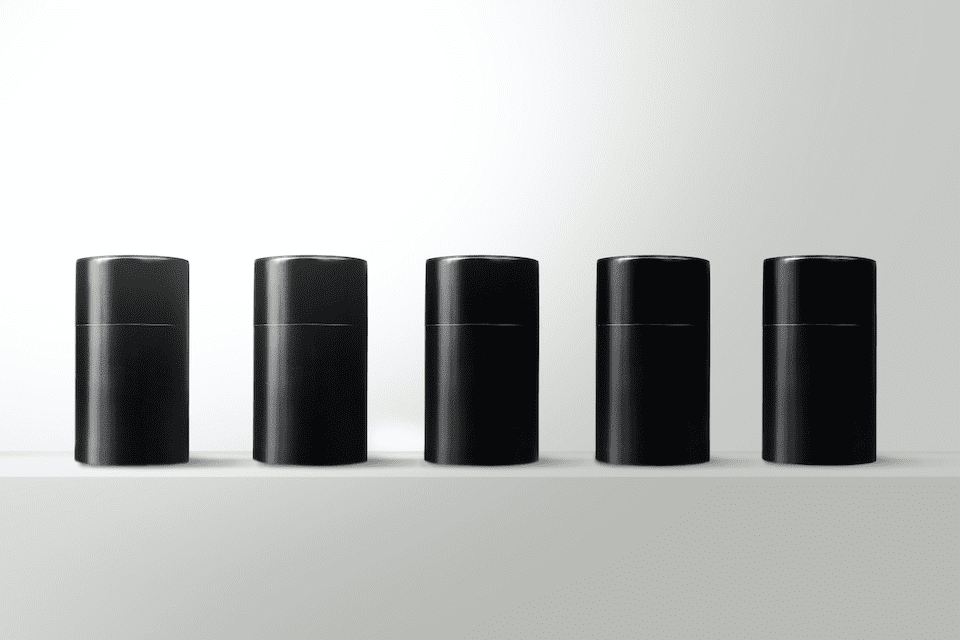 I found a 100 year old company that would create these heirloom quality canisters for me. They are handmade and will keep your tea leaves, coffee beans or anything that you need dry for years to come.
or read review
Apart from this, the material causes the edges of the mask to look more raw, and not as crisp as something like the TOM BIHN V3 Face Mask.
While all these are small details, they add up to give an impression that some might not prefer. These small details bother me, but not to the point that I would not wear the mask. Where they fall short, they make up for in comfort. More on that later in the article.
Material: The Two Sides of the Western Rise Face Mask
The face mask uses NuYarn merino wool for the exterior. NuYarn, simply put, is a new way in which merino wool is made.
Instead of twisting and binding merino fibers to form yarn, NuYarn wraps the merino wool fibers around a nylon core. These fibers are placed around the core in parallel, eliminating the twisting. The nylon core is chosen to give added strength. This combination gives the resulting thread best of both worlds; hard and durable on the inside, but soft and plush on the outside.
The result is merino wool that's 38.9% loftier, 35% stretchier, 25% warmer, 16% stronger, and dries up to five times faster.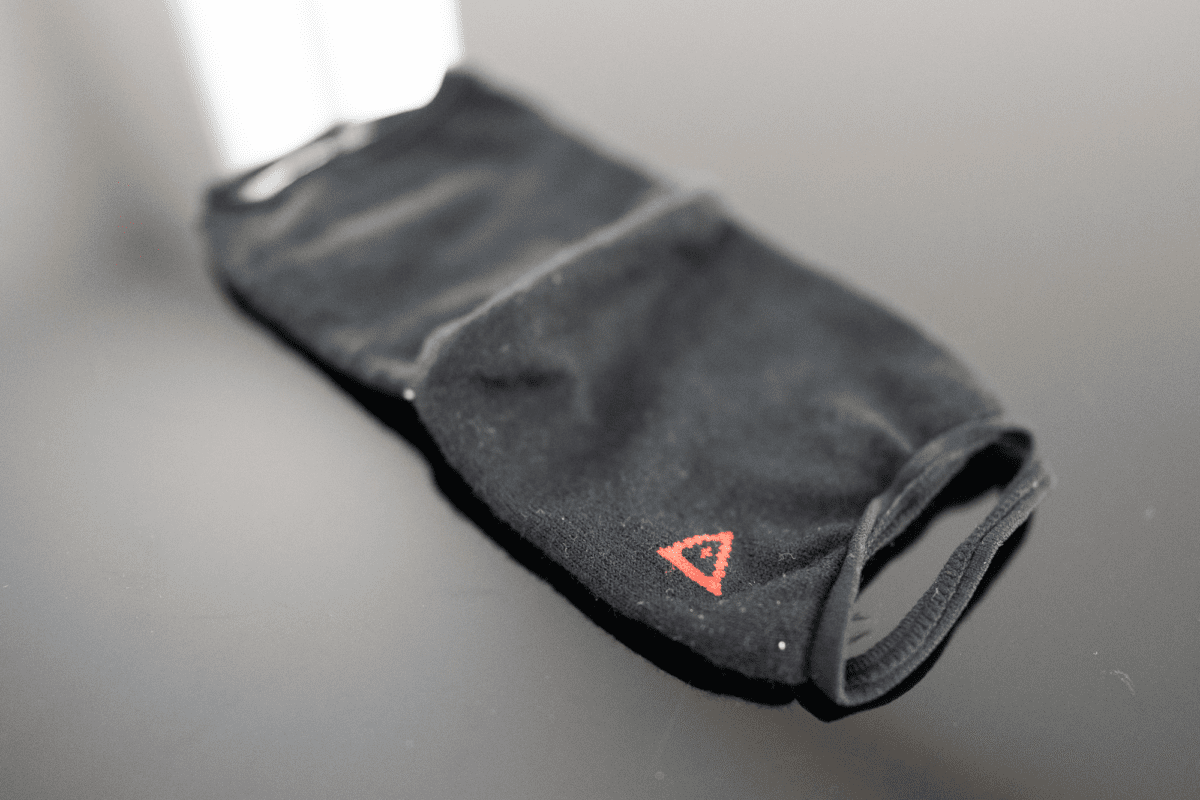 The interior of the mask utilizes Meryl Skinlife technology.
With frequent skin-to-textile contact, healthy skin microbes are transferred and these bacteria can proliferate and grow very quickly. This is the cause of bad odors. Fabrics with Meryl Skinlife have inherent silver microparticles, ensuring that no bacteria can grow in the textile.
Technically speaking, Meryl Skinlife is what is referred to as bacteriostatic. It doesn't decrease bacteria but simply prevents the transfer of bacteria from your face to the fabric.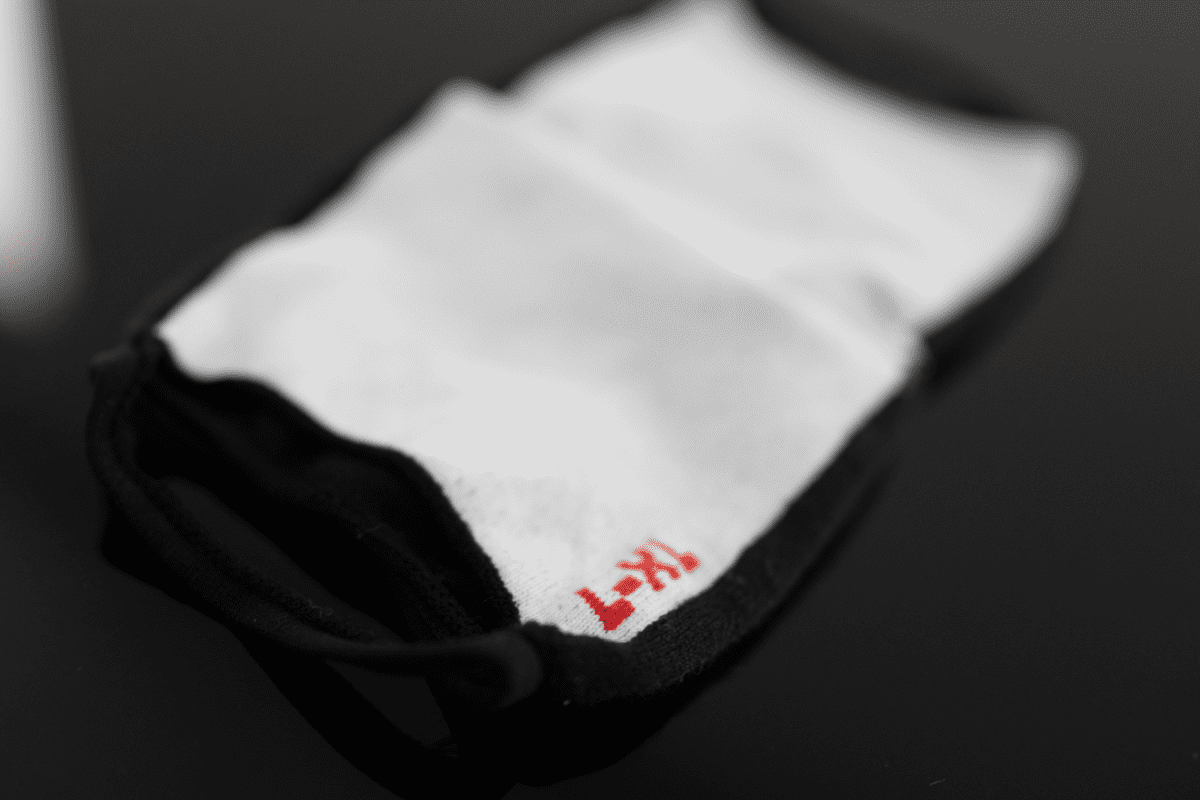 Unlike some DWR coating, the Meryl Skinlife is a permanent application, tested after 100 washes at 40ºC. While the Western Rise StrongCore Merino Face Mask is machine-washable, it does not require frequent washing.
The two materials are knitted together into a sleeve with a slot between them for adding a filter.
Usage: How Good does the Western Rise Face Mask Feel?
The deciding factor between a good mask and a great one ultimately comes down to how much you want to wear it. The more comfortable it is, the easier it is to put it on.
The first thing that contributes to how comfortable a face mask is, is skin-feel. For something that's going to be in contact with your face most of the day, you want something that feels nice on your delicate skin.
The plushness of the Western Rise Face Mask, feels snug and cozy on your face. The material actually reminds me of a plush cotton towel, and the sensation is similar on your face.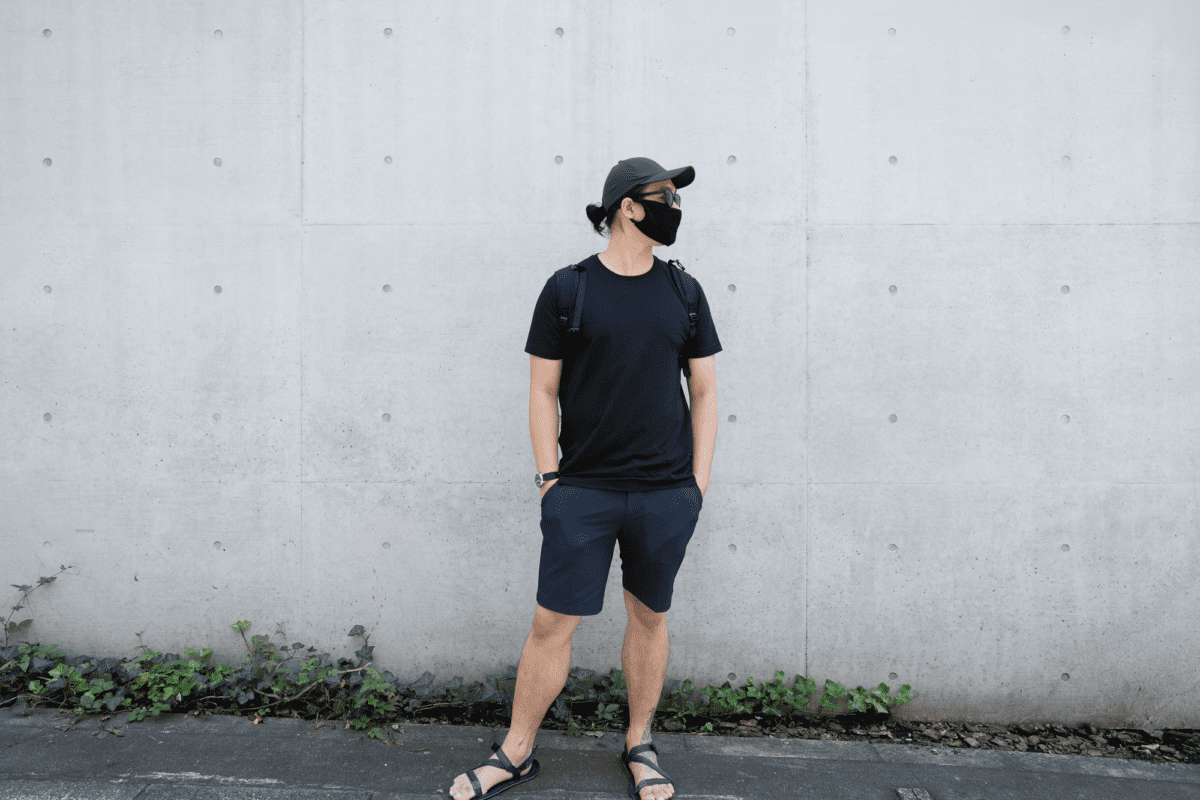 Even though it's plush, it doesn't feel as stuffy as I thought it would be. Although, add a filter and it might get harder to breath.
While bacteria don't transfer onto the mask, perspiration sure does. Wearing this in the scorching Tokyo summer heat, the mask gets damp in no time. However, the quick-drying ability of the Nuyard merino dissipates the moisture quickly, preventing it from getting drenched.
While most masks have adjustable ear loops or at least highly stretchable ones, the Western Rise Face Mask relies on the stretch of the fabric instead. The stretch puts a strain on your ears and makes the fit less than ideal.
Update: 3 Months Later
The mask is holding up as expected but I did notice the raw edges of the mask giving way and loose threads starting to unravel.
There isn't any impact to the function and the loose threads can be snipped off, but I would have preferred if they'd had used finished edges.
Conclusion
While the fabric technology is cutting edge, the fit is not quite so. While this is a respectable choice for a mask, it lacks the sleekness that techwear warriors need.
It's less comfortable than the GORUCK Face Mask, and less sleek than the TOM BIHN V3 Face Mask. However, it has more technology involved to keep your face bacteria-free.
If you are a germaphobe that doesn't want to wash your mask too often, the Western Rise StrongCore Merino Face Mask might be the one for you.
Additional Images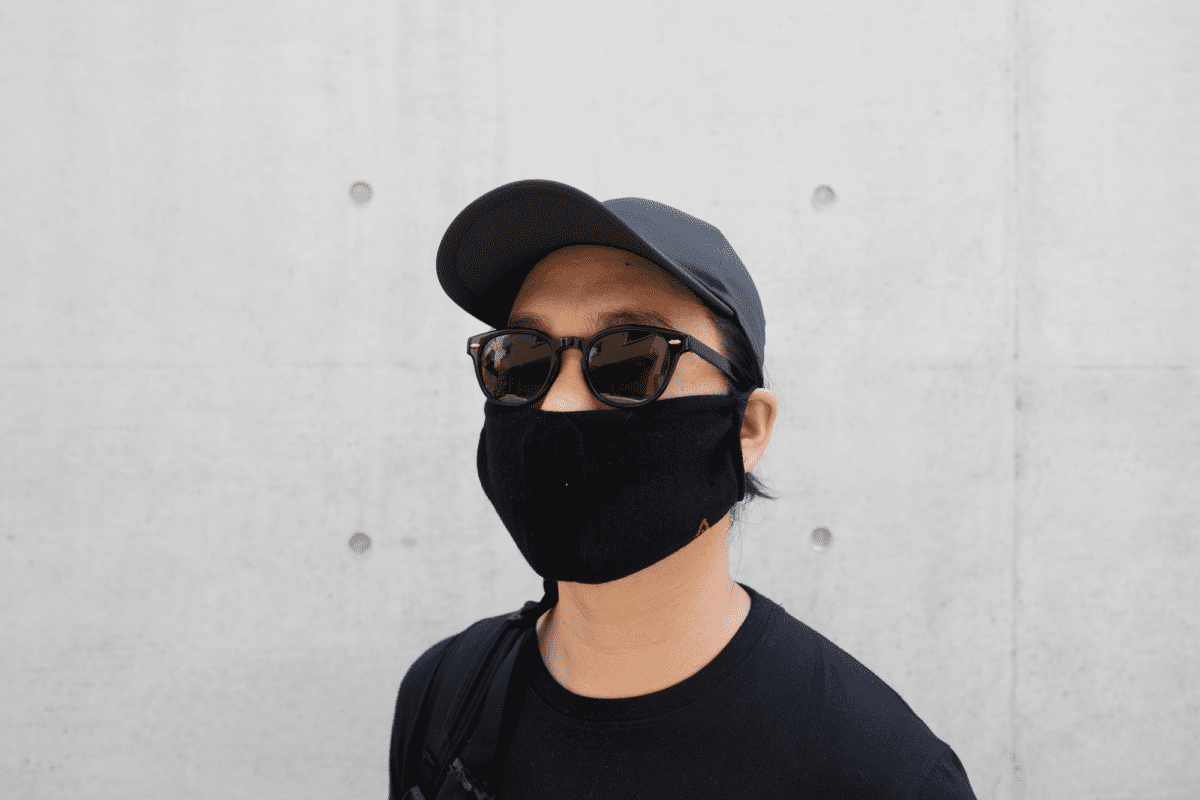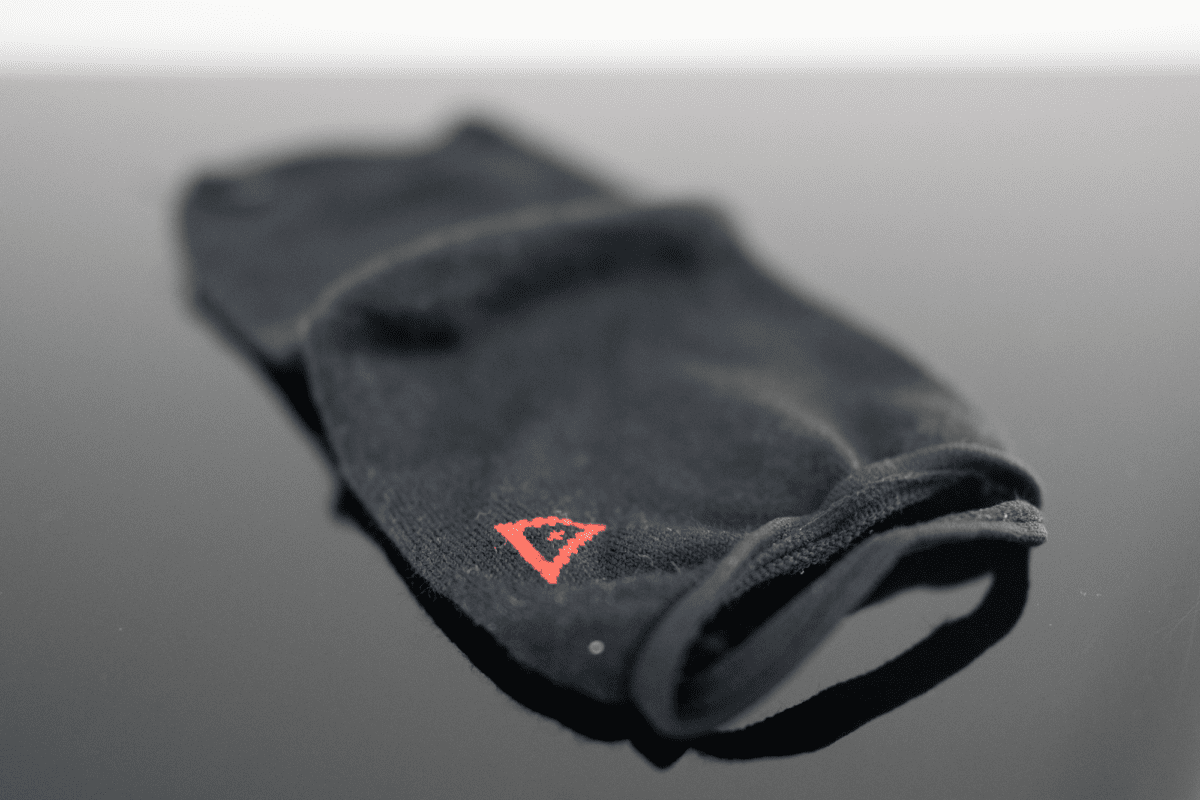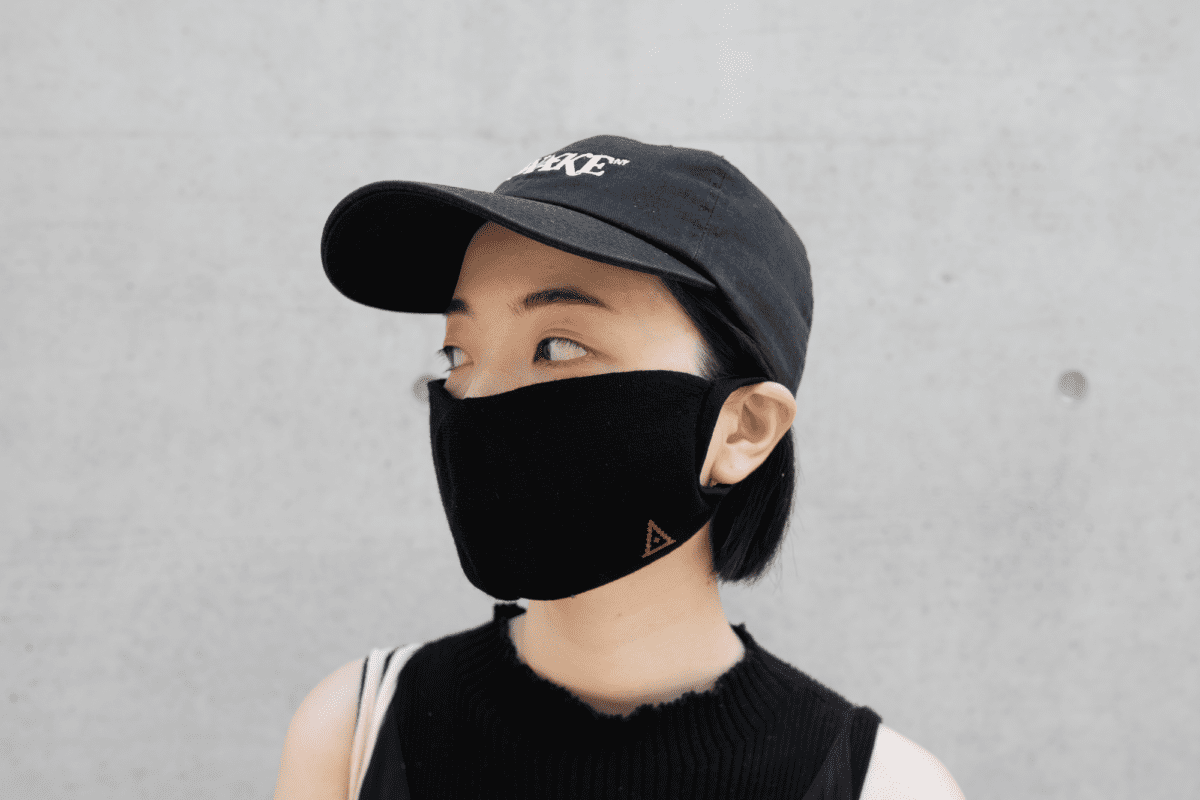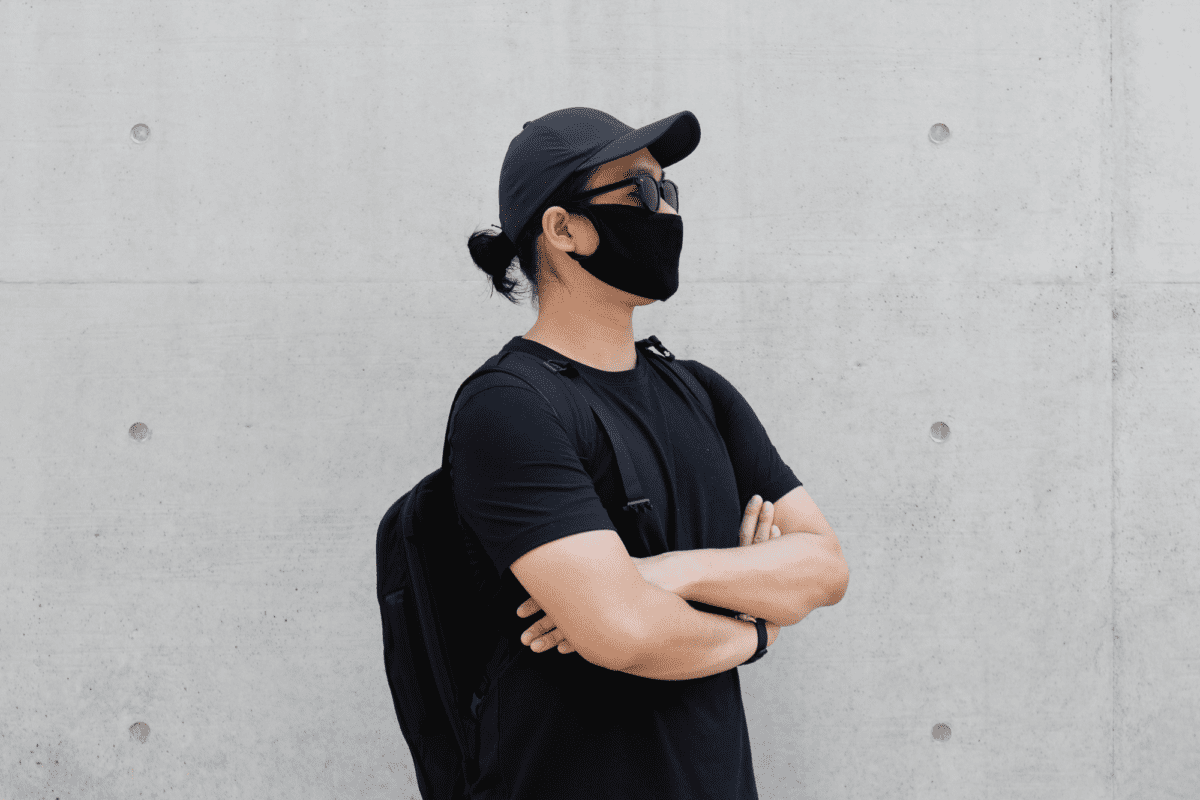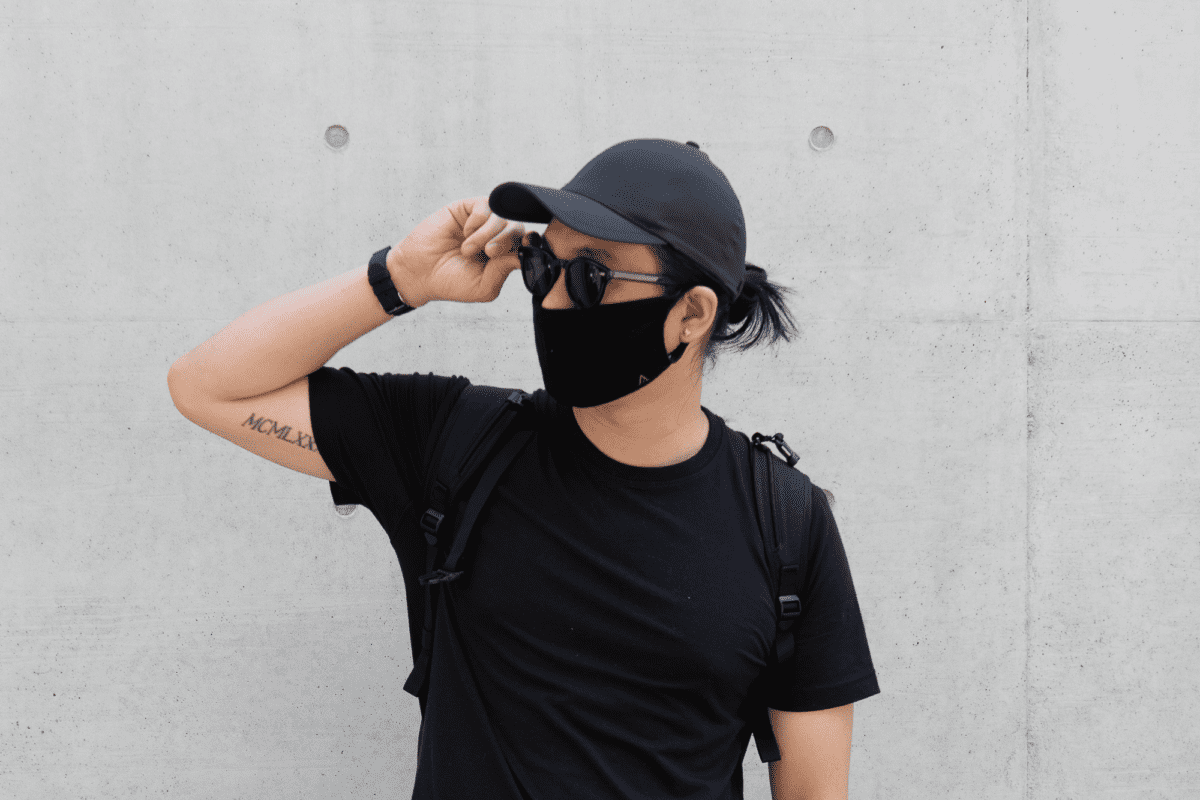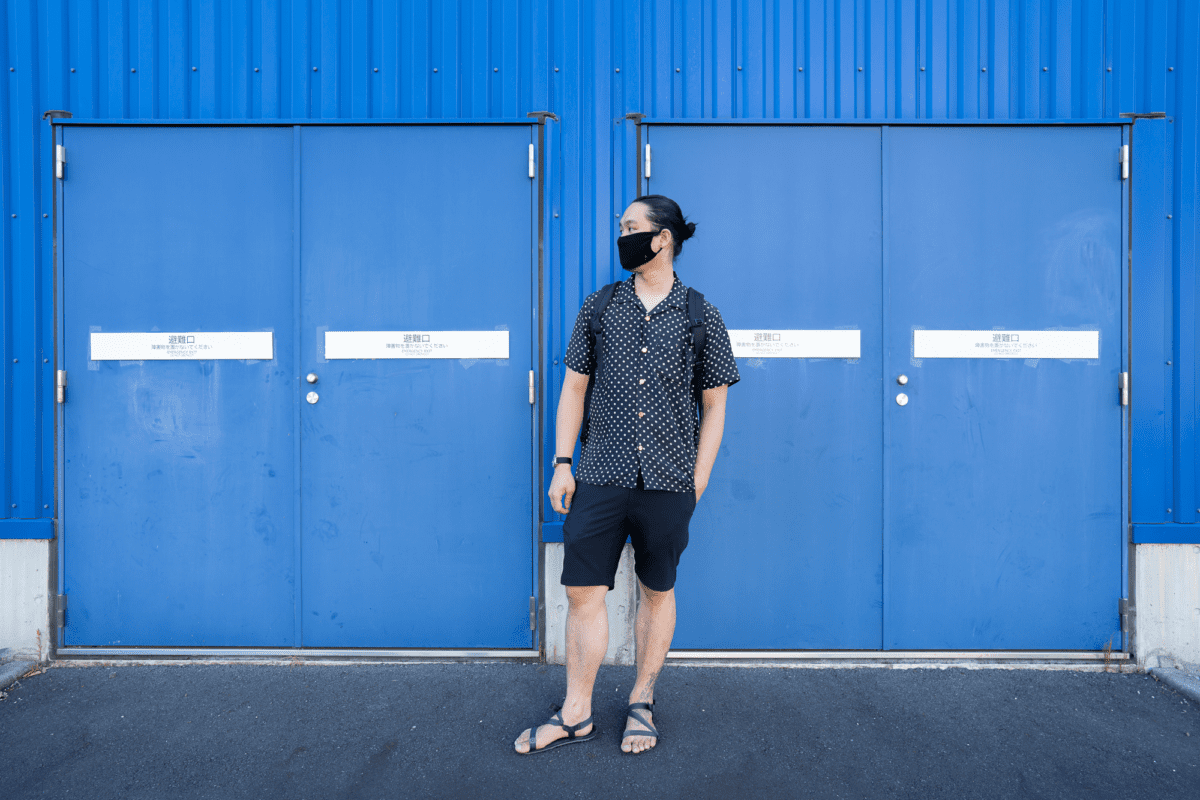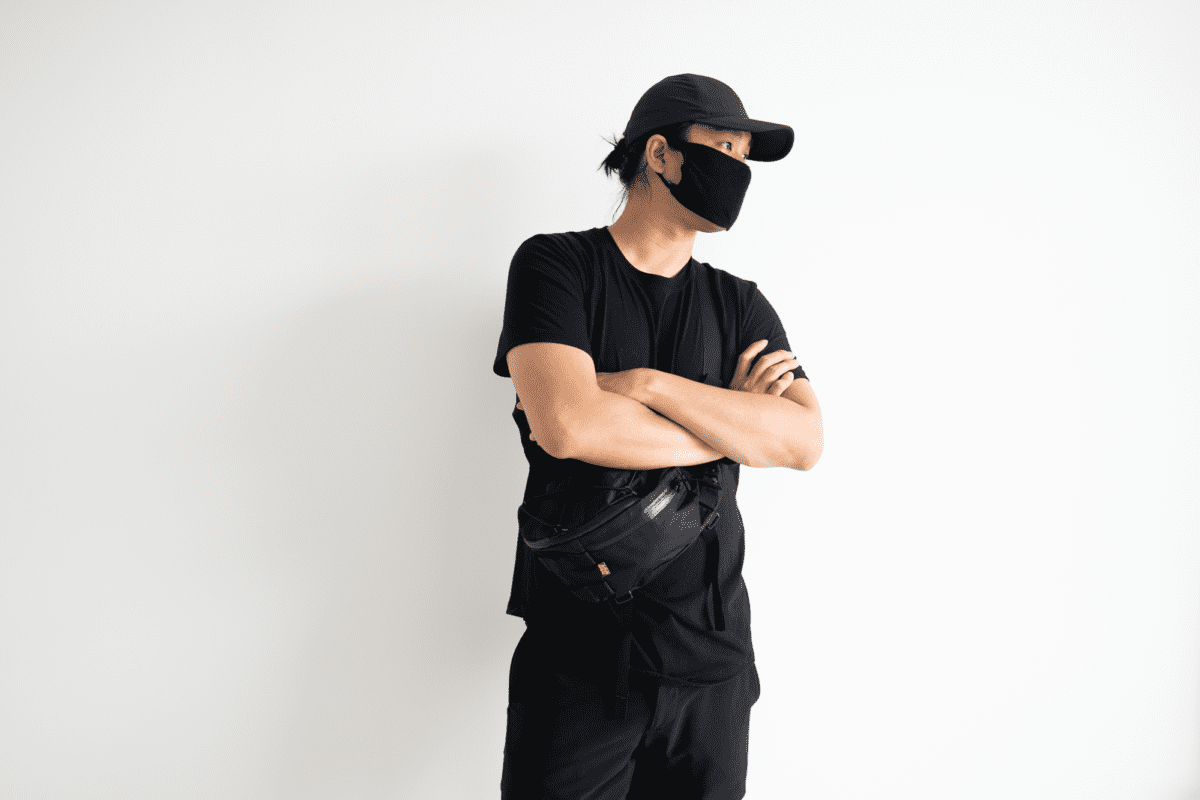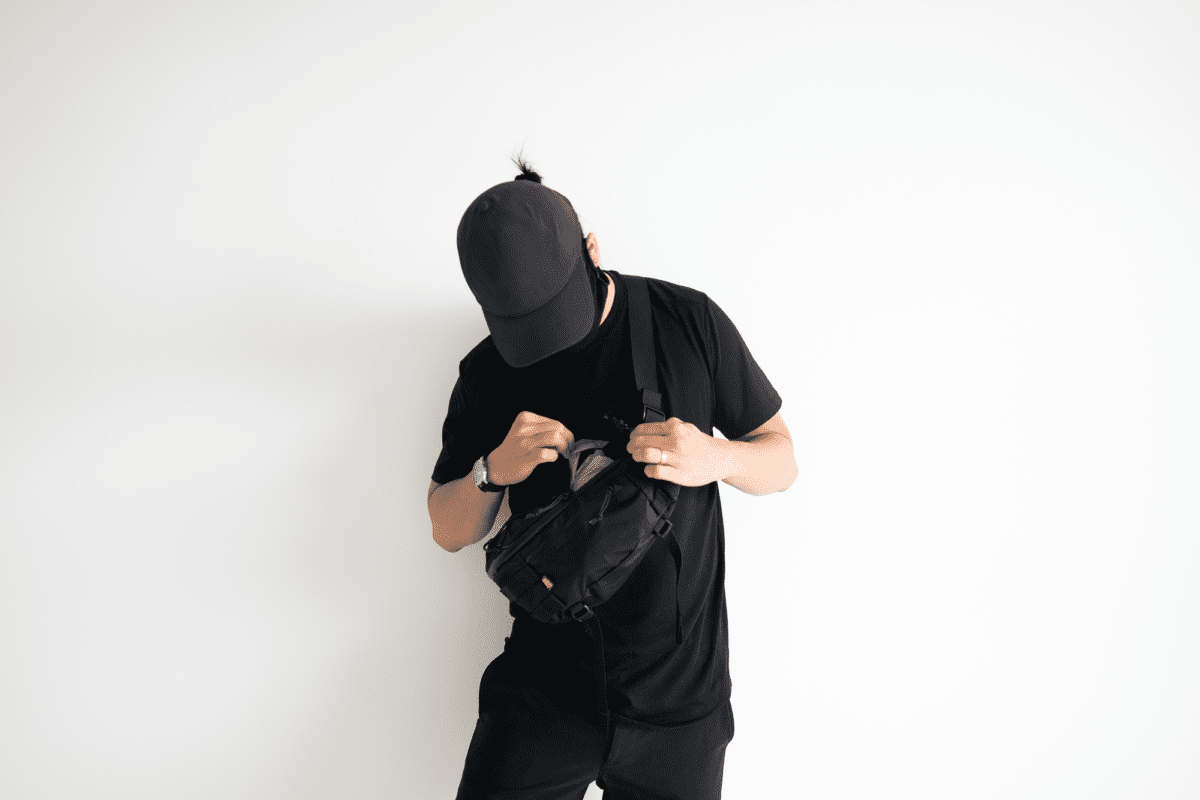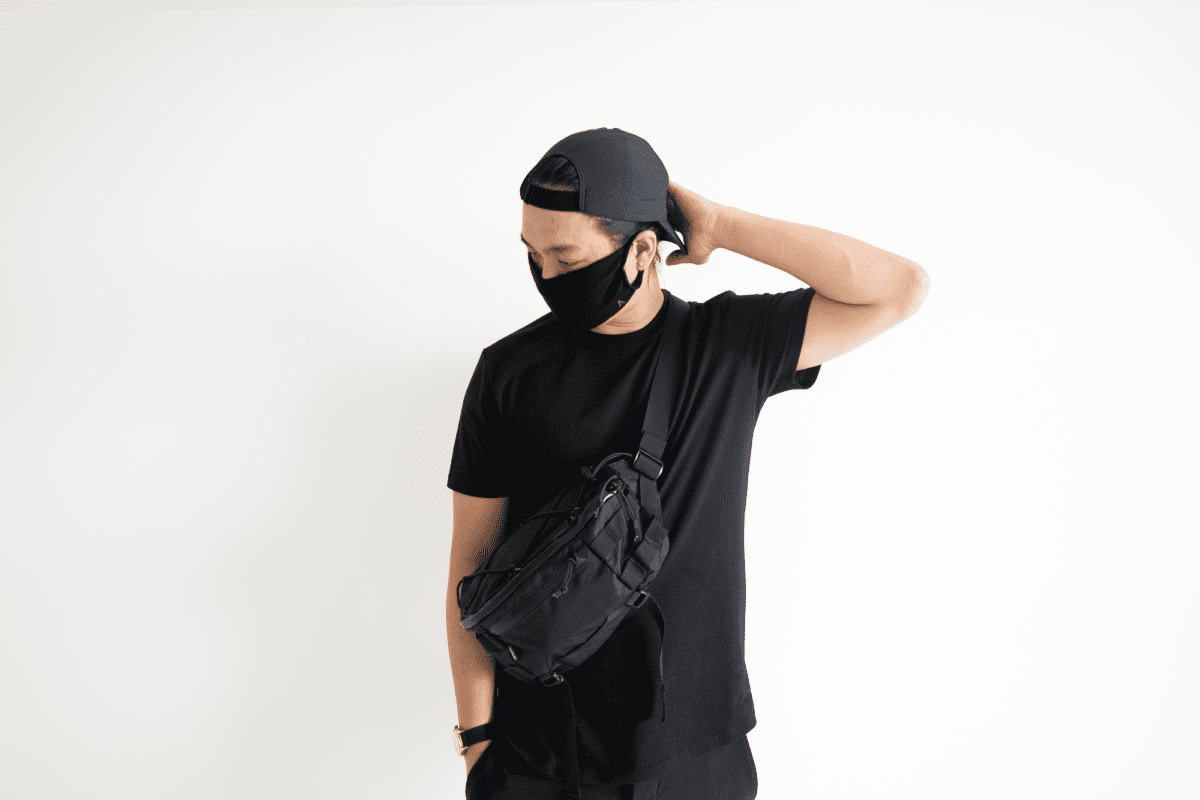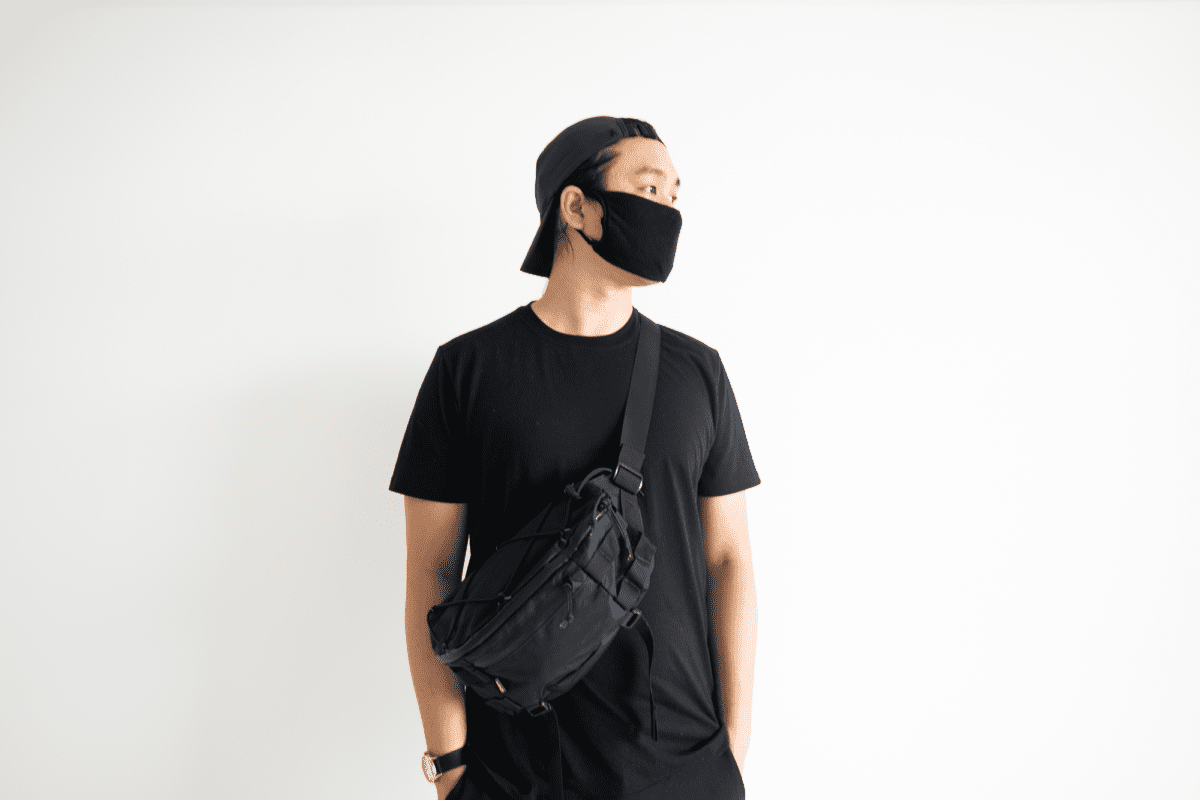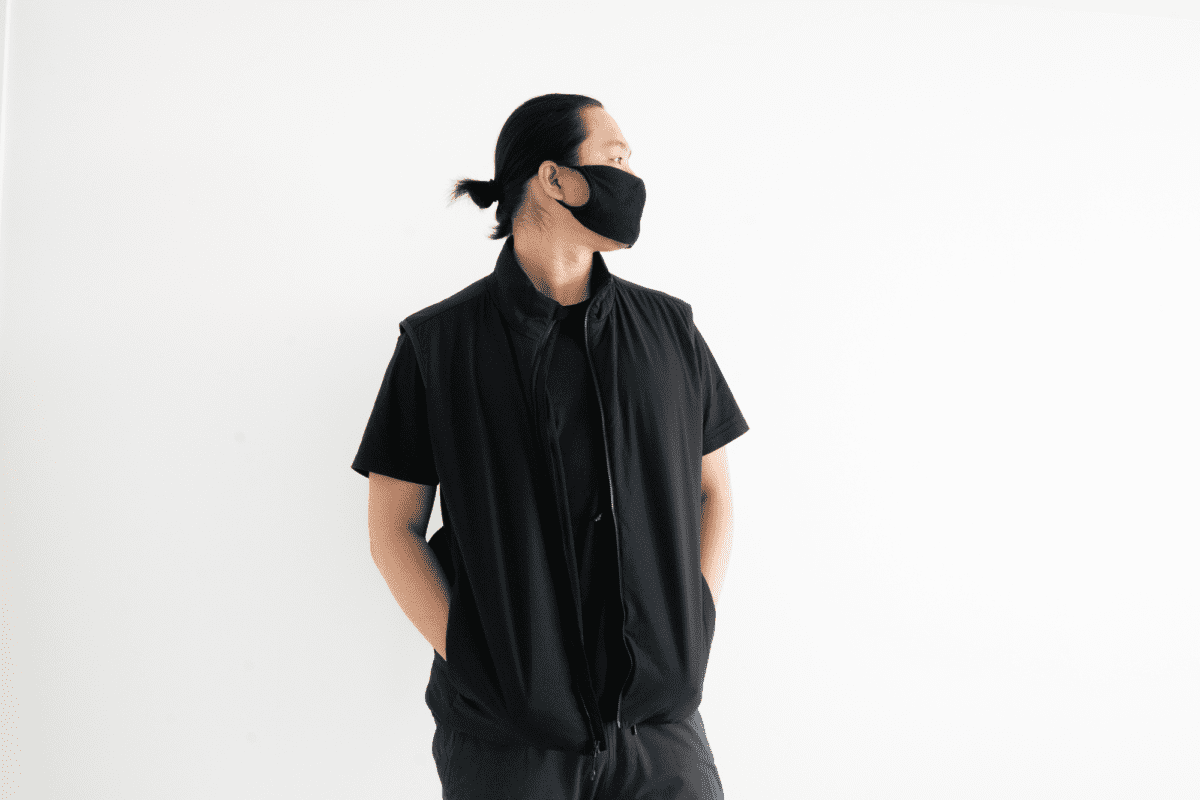 Like this review? See all of my in-depth reviews.
Also, consider supporting me by being a Patreon. Every cent given will go back into improving the content of this website.
Tagged mask review western rise