This website is made possible by readers. I may earn a small commission when you buy through the links in this article at no extra cost to you. Learn more.
Details
Overview
A wool watch cap is a classic item in a sophisticated man's wardrobe. Perhaps, I'm just not that sophisticated.
I used to be really into caps. I own about ten Supreme caps. But then I started growing out my hair, they someone don't look right anymore. I'm sure not many of you guys have long hair, but for those who do, would know that it's hard to make any kind of headwear work with long hair.
I don't like the feeling of my hair all over my neck so I usually put it up in a man bun. Headwear would need extra space to accommodate it which means it can be hard to find the right fit.
Caps were hard enough for me, but a watch cap, or as I would usually call it, a beanie is another monster. I just don't have the face shape for it, and probably don't know how to wear it without looking like a cancer patient.
But a watch cap from Outlier? If a brand could make it work, it would probably be Outlier. If you haven't already heard, Outlier is one of my favorite brands. As hard as I might try, this review might very well be biased and that's out of my control. Outlier always seem to get the perfect balance between quality and style that I look for.
Will this Merino Watch Cap finally make watch caps work for my odd-sized head? I'll find out.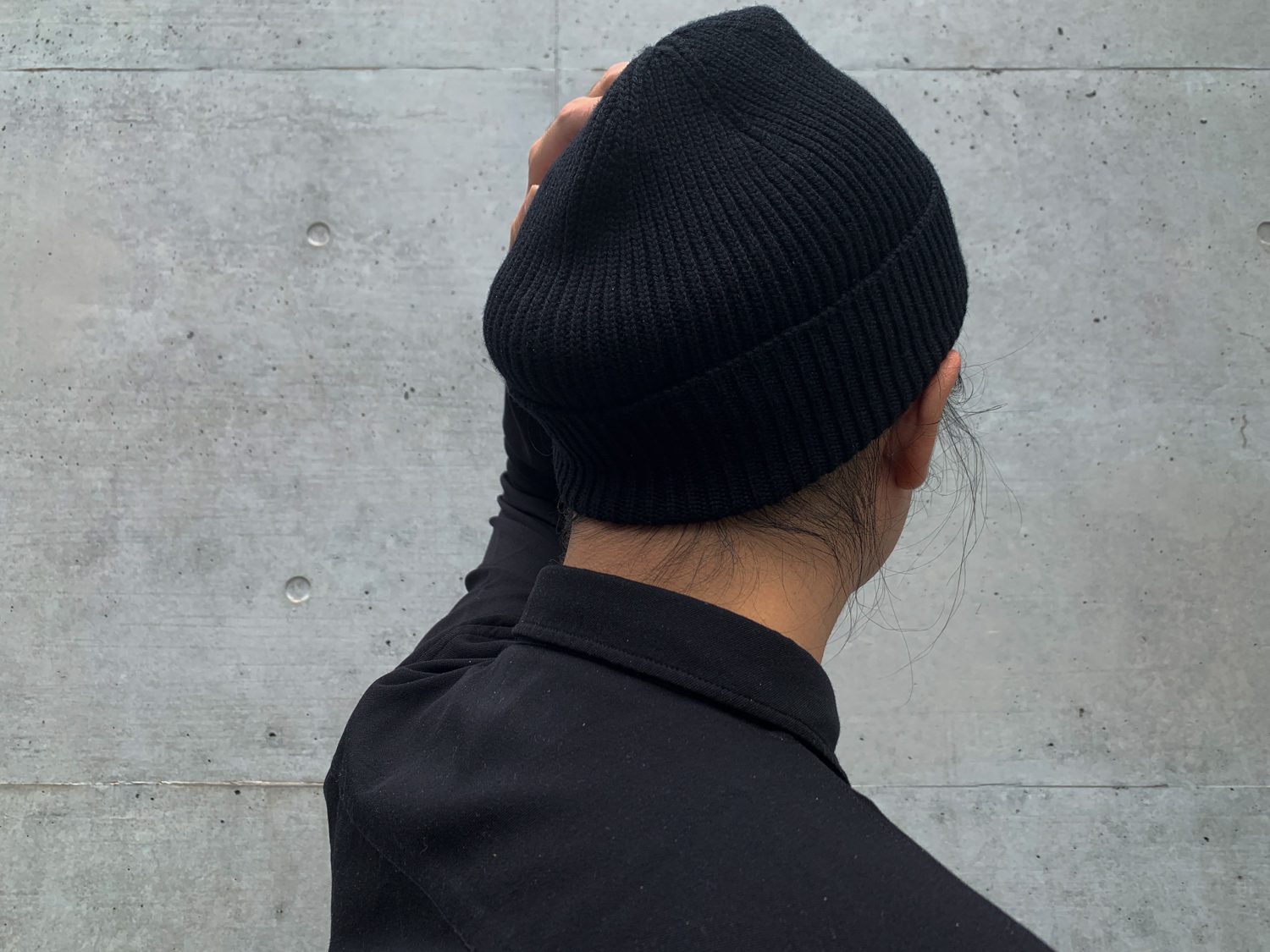 Style
A Wool Watch Cap that Works
The watch cap is referred to by many names. Knit cap, skull cap, beanie. Whatever you call it, we know that the watch cap is one of the most worn accessories in the modern wardrobe.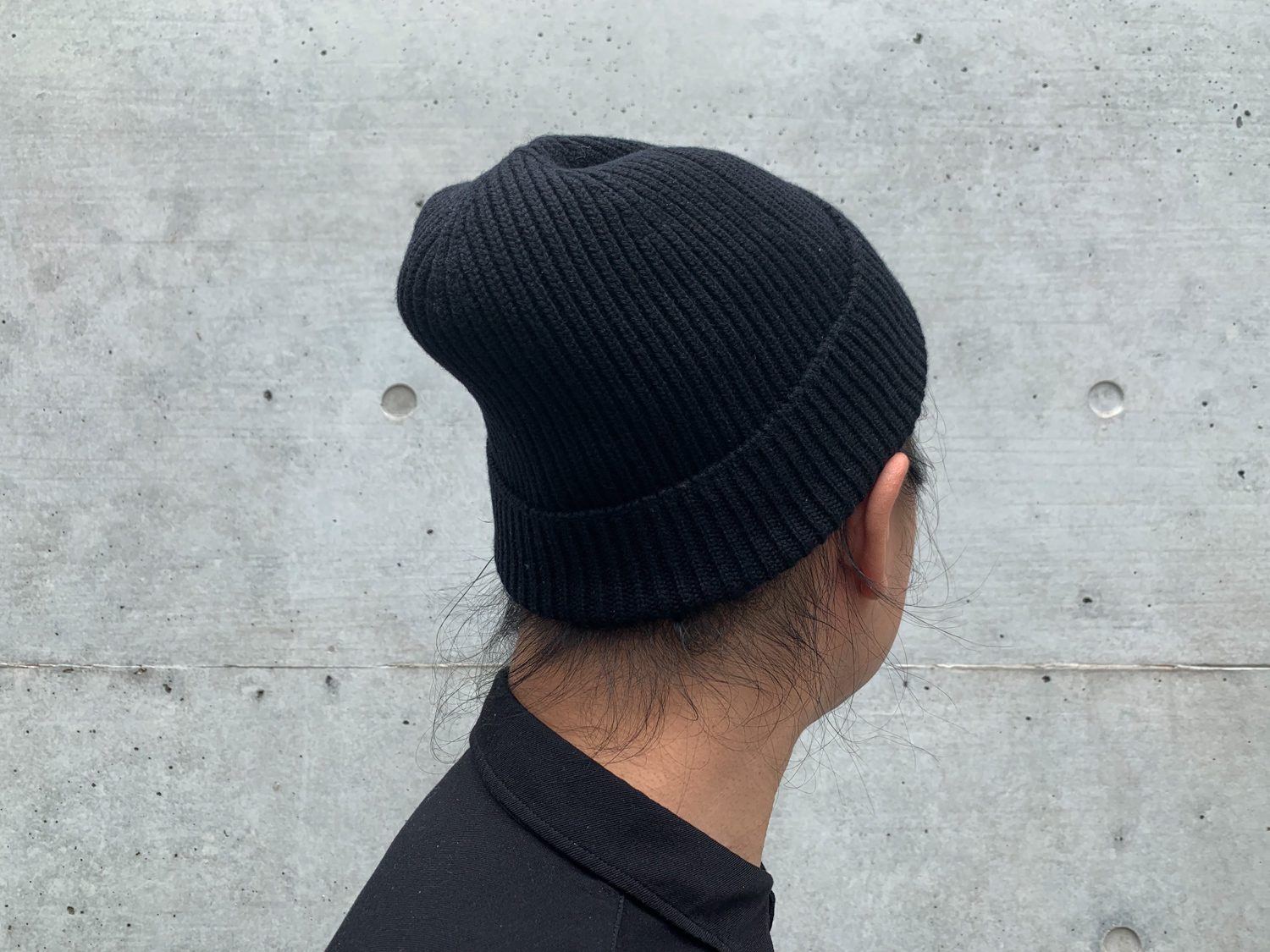 While the origins go back to ancient times, the watch cap connection to the military was forged in the 1830s-50s during violent conflicts like the Lower Canada Rebellion. The caps were used for its symbolism and for survival against the harsh winters.
Over those years, the watch caps were issued to soldiers to keep them protected from the cold, like during the 1854 battle of Balaclava. But the most recent and distinct connection that these caps have to the military was when they were donned by Navy crews during World War II.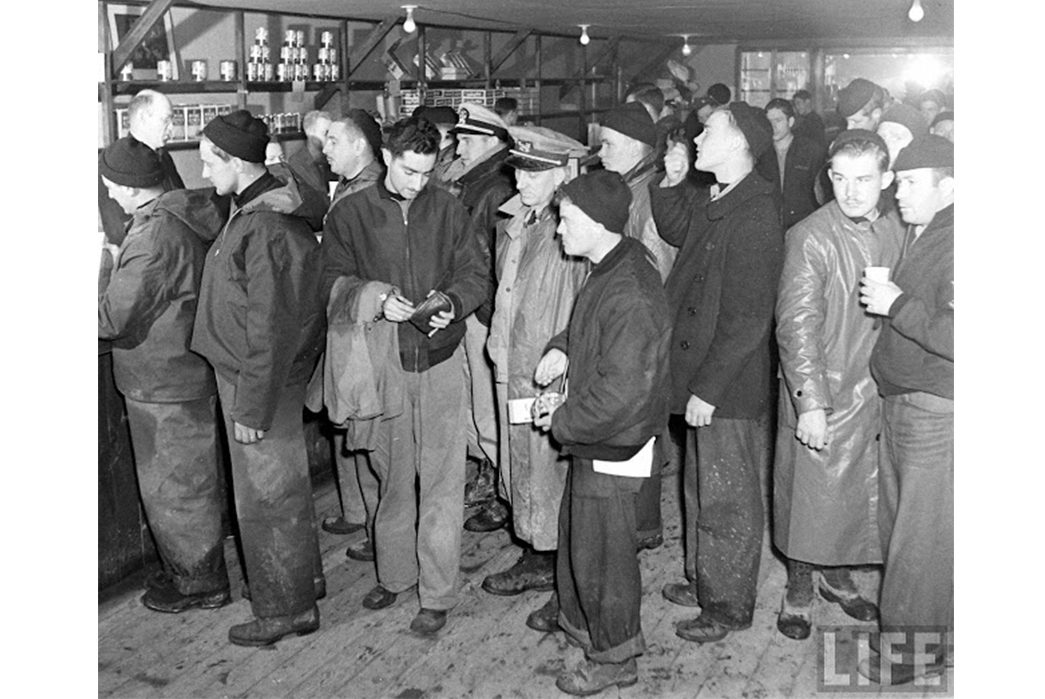 As seen in this 1940s photo captured by LIFE magazine, the dark-colored watch caps are worn high on the head, often at an angle. It sure didn't start from hipsters.
But no one likes ads, so I got rid of them. If my articles helped you, I ask for your support so I can continue to provide unbiased reviews and recommendations. Every cent donated through Patreon will go into improving the quality of this site.
Outlier's Take on the Classic Watch Cap
Outlier isn't trying to change the style of the military watch cap. Instead, they are striving to retain the original style as much as possible, only improving it with better wool.
The watch cap comes in three color options, black, olive and red. Like everything I wear and reviewed on this site, the black is the one being reviewed in this article.
As expected from Outlier, there isn't any external branding. There is a tag on the inside, and I'm glad it's placed towards the center so that there isn't a chance for it to peek out or come in contact with your skin.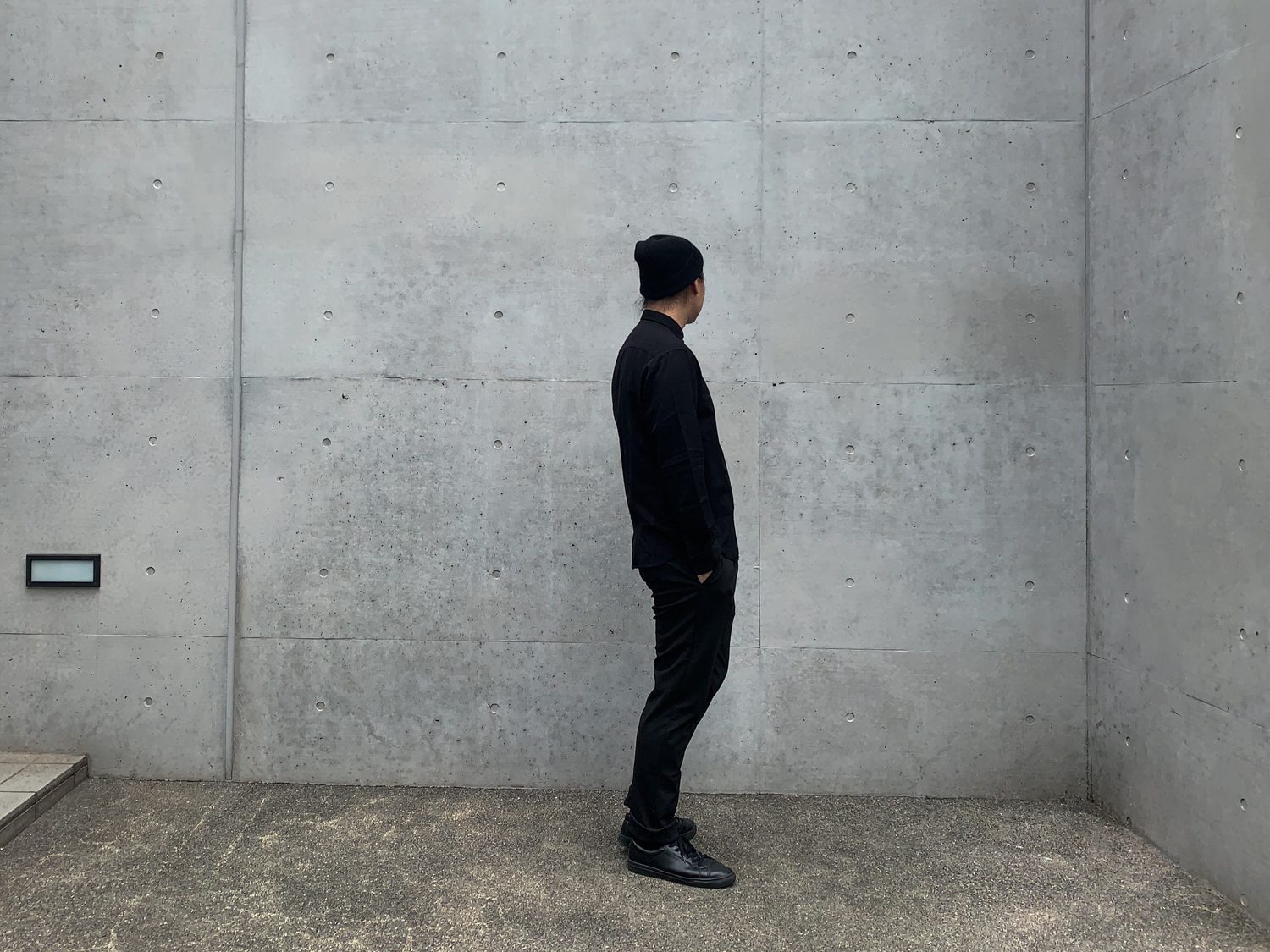 I usually wear an M/L or large when it comes to headwear, but the Merino Watch Cap comes in only one size. You can decide how big you want it to be based on the amount of the cap you roll up. At the default fold it comes in, it fits my head well. This is despite my manbun usually needing a little more space.
The watch cap makes you look casual, yet the fit of this one makes you look pretty smart. If you look closely, you can tell that the watch cap is put together from six quadrants of merino wool. Along with the elegant weave, contributes to the beautiful structure.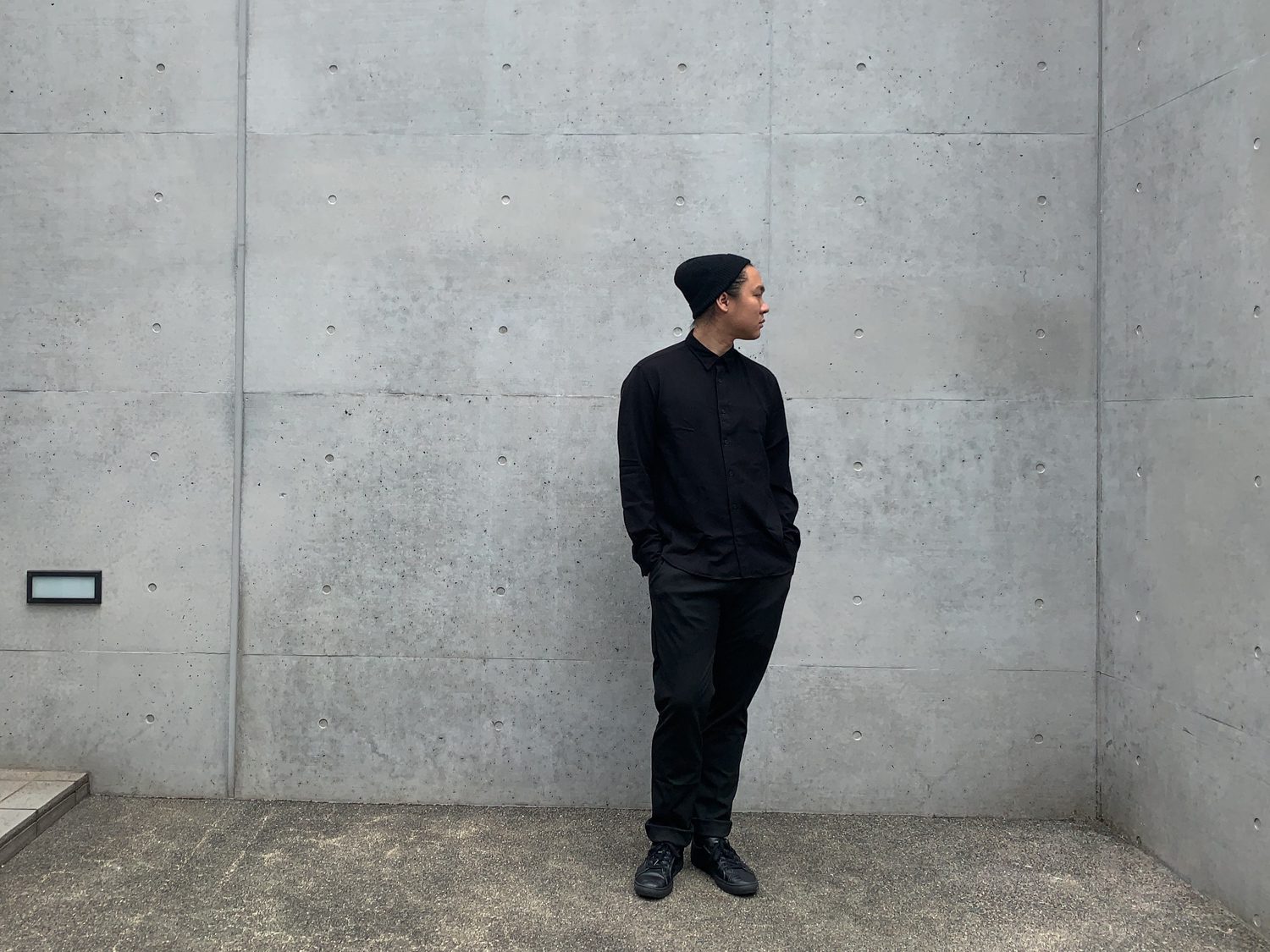 I like to show a little bit of hair so that I don't look like I'm bald. Unfortunately, with my hard-to-maintain long hair, I have a hard time keeping strands of hair falling out of the sides.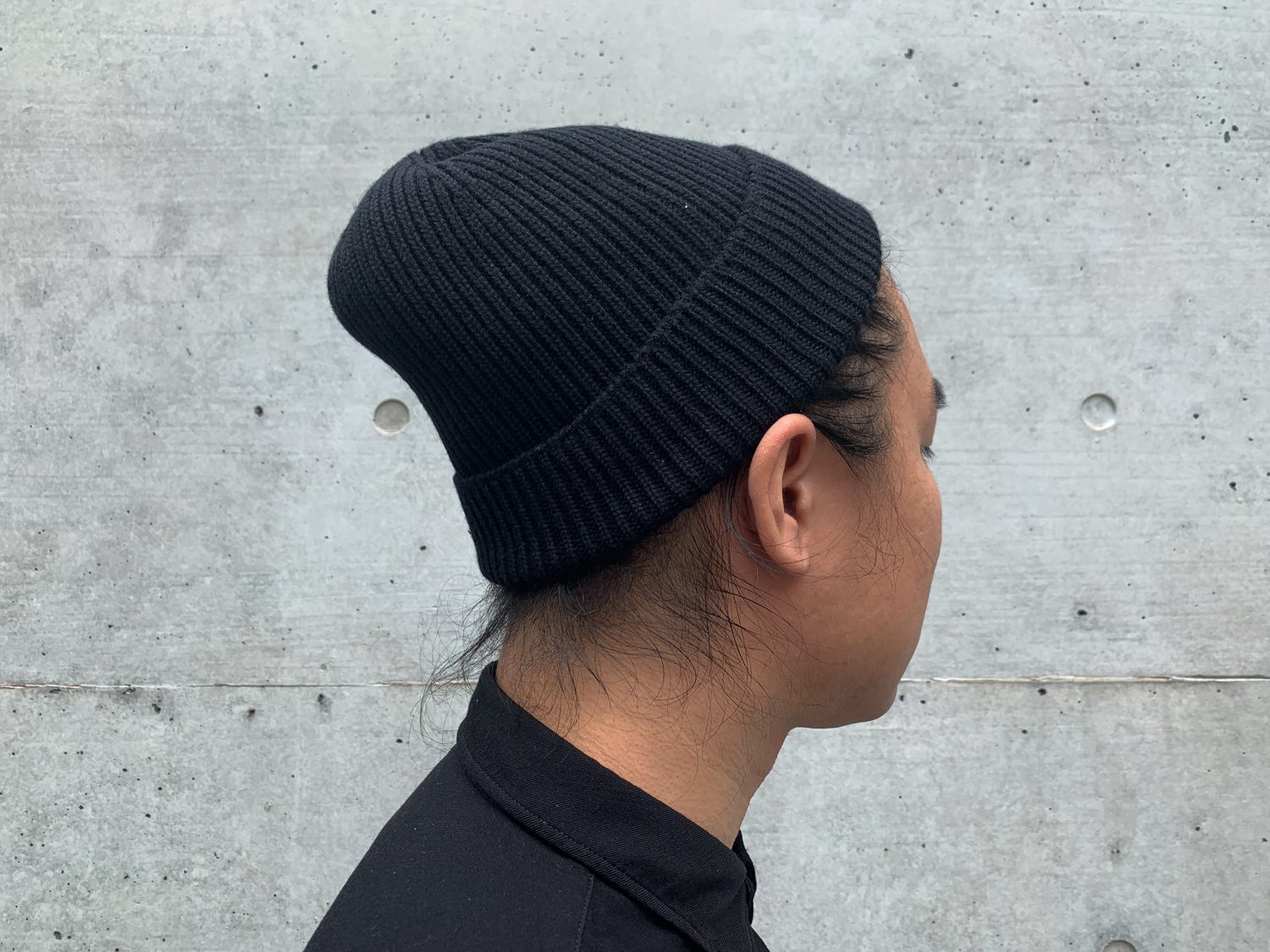 I'll be honest, a watch cap isn't necessarily the best style of headwear for me given my hairstyle. But somehow, the Outlier Merino Watch Cap makes it work. This was pretty surprising because I've had thrown out beanies, simply because it didn't work. I had pretty much given up on them until this one.
Material
The 100% Wool Watch Cap that Lasts
So, style-wise, Outlier has gone with the wise choice to keep it true to its roots. The material is going to be what makes this particular watch cap stand out from the rest.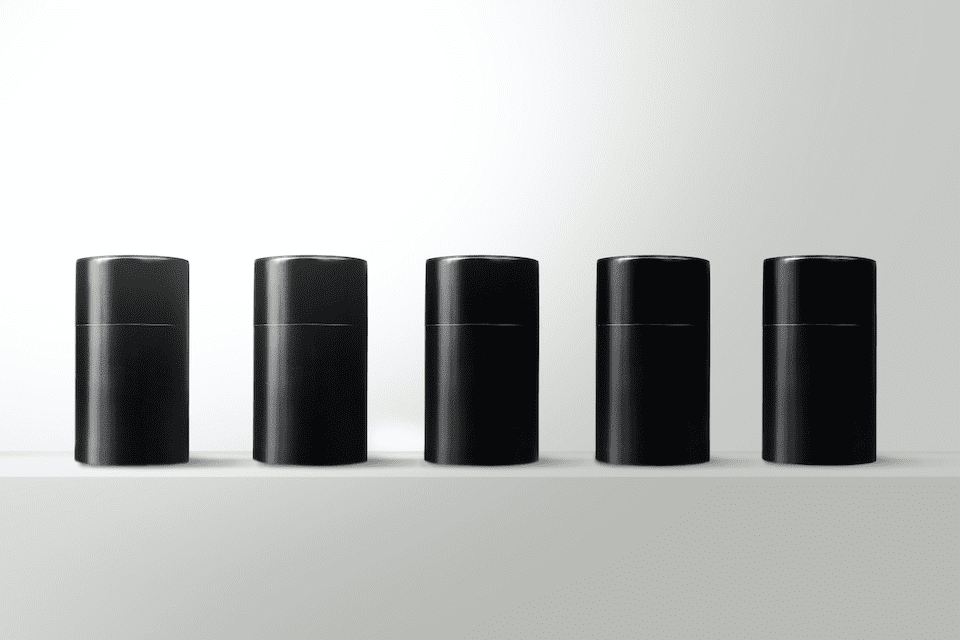 I found a 100 year old company that would create these heirloom quality canisters for me. They are handmade and will keep your tea leaves, coffee beans or anything that you need dry for years to come.
or read review
The watch cap utilizes what they call Outlier 3-Ply Merino. It's a 100% merino yarn, that uses three separate pieces of wool twisted together to make a single yarn, thus the "3-ply" in the name.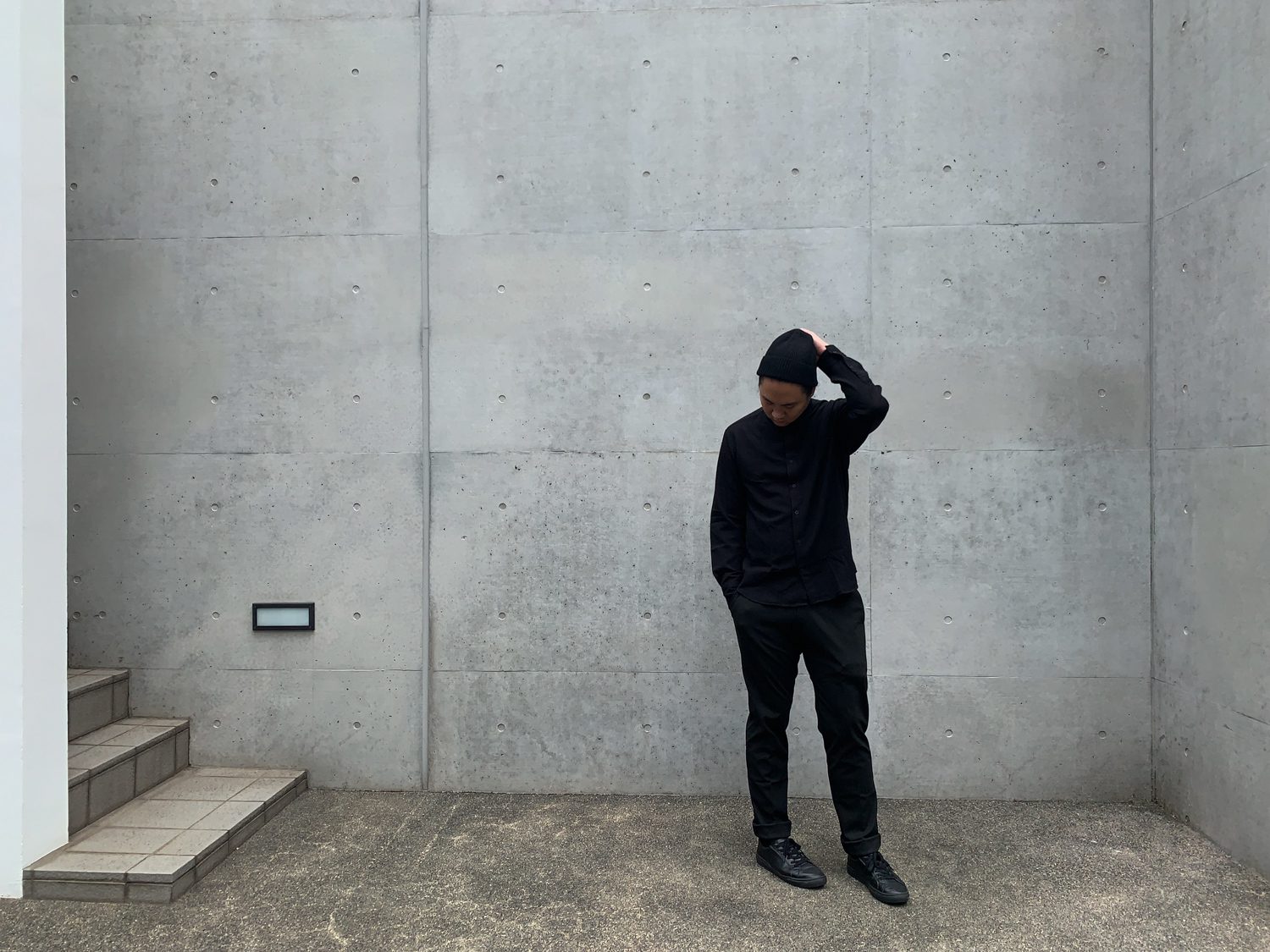 The 3-ply merino wool, has a lush, dry handfeel which makes it not only comfortable, but warm like it was originally made for.
Merino wool is no stranger to the onebagging community, with many jumping ship from cotton to this magic fabric. When you travel, you want to take as little as you can. At the same time, you want each item to be carefully considered and of the highest quality.
Merino wool is the wonder fabric that has all the qualities that make it the perfect material for travel clothes. They wick moisture, stay dry long, breathe better and resist odor. I wrote an entire article on merino wool if you really dive into it.
Outlier can be considered the masters of merino wool. They have been used plenty of their core products, like the Outlier Ultrafine Merino T-Shirt.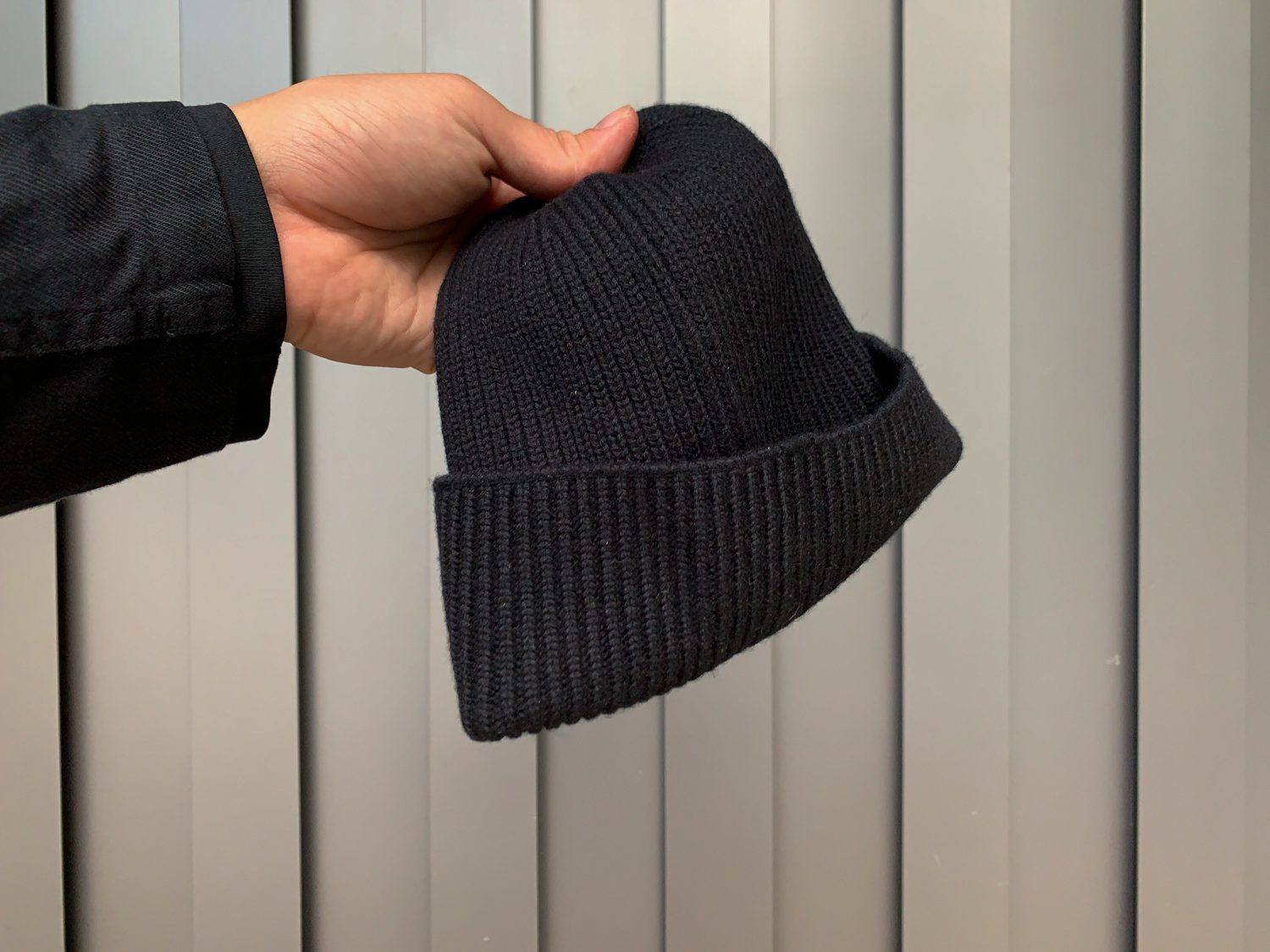 The Merino Watch Cap is designed to provide warmth by retaining heat in the dry air pockets as it dissipates. Yet, the wool sucks away moisture from your head, creating a cooling effect to prevent you from overheating.
Usage
A Uniform-worthy Wool Watch Cap
The Outlier Merino Watch Cap is easy to put on. It has enough stretch to easily pull over my head (manbun included), but not too loose that it slides off easily.
Despite the lush fabric, I was able to compact it down pretty well. It fits nicely into the TOM BIHN Travel Stuff Sack (Size 1).
As promised, it was warm but not too warm. While the wool wicks moisture to prevent overheating, you wouldn't want to wear it during summer.
So far, I haven't used this long enough to experience any kind of wear. Given the thickness of the wool, I would imagine it's hard to get worn down unless the headspin is your signature move in a throwdown.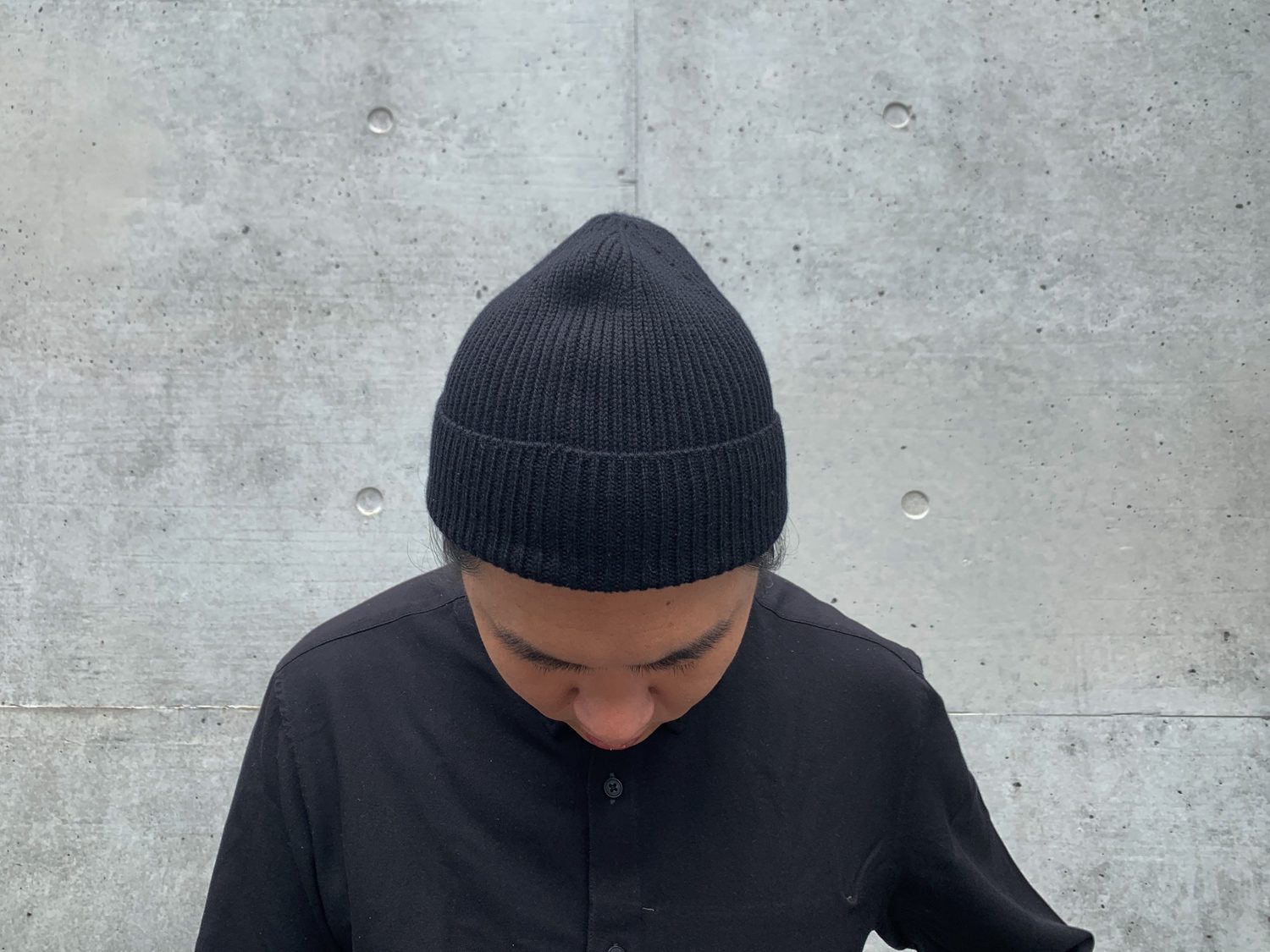 Conclusion
I haven't had good experiences with watch caps, but somehow, Outlier didn't fail me. It's able to let me cover my unkempt hair to look smart, quickly. For those looking for a reliable, silently stylish watch cap, this is it.
Like this review? See all of my in-depth reviews.
Also, consider supporting me by being a Patreon. Every cent given will go back into improving the content of this website.
Tagged accessory merino wool outlier review watch cap