This website is made possible by readers. I may earn a small commission when you buy through the links in this article at no extra cost to you. Learn more.
Details
Price $275 on outlier.nyc
Material Supima Duckcloth
Fabric Weight 460gsm
Weight 780g
Made in New York City with Swiss fabric
Overview
At the time of this post, I can officially declare myself a hoarder of technical travel pants. At last count, I have 14 bottoms, 9 of which are from Outlier. From the legendary Slim Dungarees to the summer-ready Futureworks to the ultra-durable Strong Dungarees, I've pretty much tried it all.
Even after extensive usage of that many pants, the Duckworks from Outlier is a totally new type that I've yet to experience.
We all know Outlier for their technical fabrics, which to many, means some crazy special fabric, that often looks and feels as far away from traditional fabrics, like cotton and denim, as possible.
But Duckworks looks to be a way to challenge that, and you'll see why.
Style
The Duckworks come in three colors, black navy, black and raw khaki. As with everything I wear, black is the one reviewed for this post.
Outlier's sizing has always been pretty consistent, so I ordered my usual size, a size 32. When I first put it on, I almost couldn't button it up. You see, I rely quite a bit on the stretch in Outlier's fabrics to offset some extra inches around the waist for a better overall fit. What I had failed to consider was the utmost lack of stretch with the Duckworks. I would recommend anyone to get your true size (the one after you stuffed your face with Christmas turkey) as the waist sizing can be pretty unforgiving on Duckworks.
Duckworks was designed to be a sort of workwear-style pants and would go beautifully with real workwear like the VETRA Workwear Jacket. And to be true to that style, the pants are straight cut despite almost every other Outlier pants being slim cut. While the only other pants I have in that fit are the ones I used to skate in, this is a welcomed change to my wardrobe of too many similar-looking pants.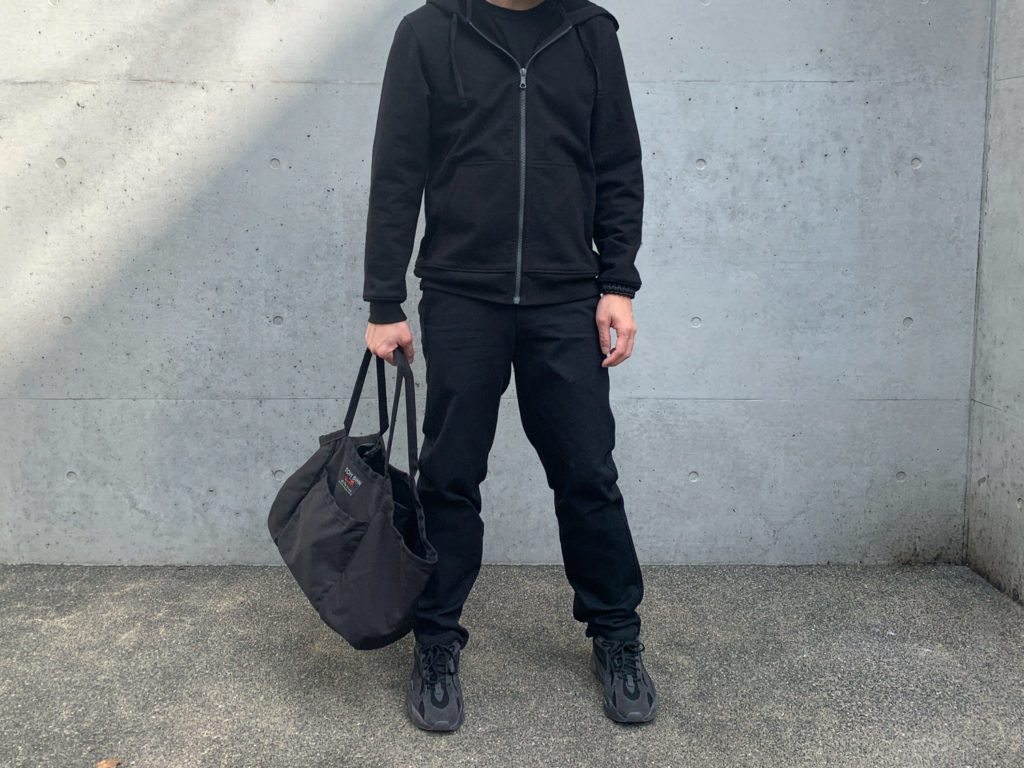 Texture-wise, the pants are anything but technical. It's rough to the touch and looks close to how dense, heavyweight denim would be.
Duckworks come with a hidden shank closure, which means you can't see the button closure from the outside.
To add to that stealthiness, the rear pockets are designed to be discrete. One ultra minute detail is there is a seam above each rear pocket that runs up to the waist. Above the right rear pocket, there is a hidden pocket that looks to be slightly deeper compared to the coin pockets you find on denim.
But no one likes ads, so I got rid of them. If my articles helped you, I ask for your support so I can continue to provide unbiased reviews and recommendations. Every cent donated through Patreon will go into improving the quality of this site.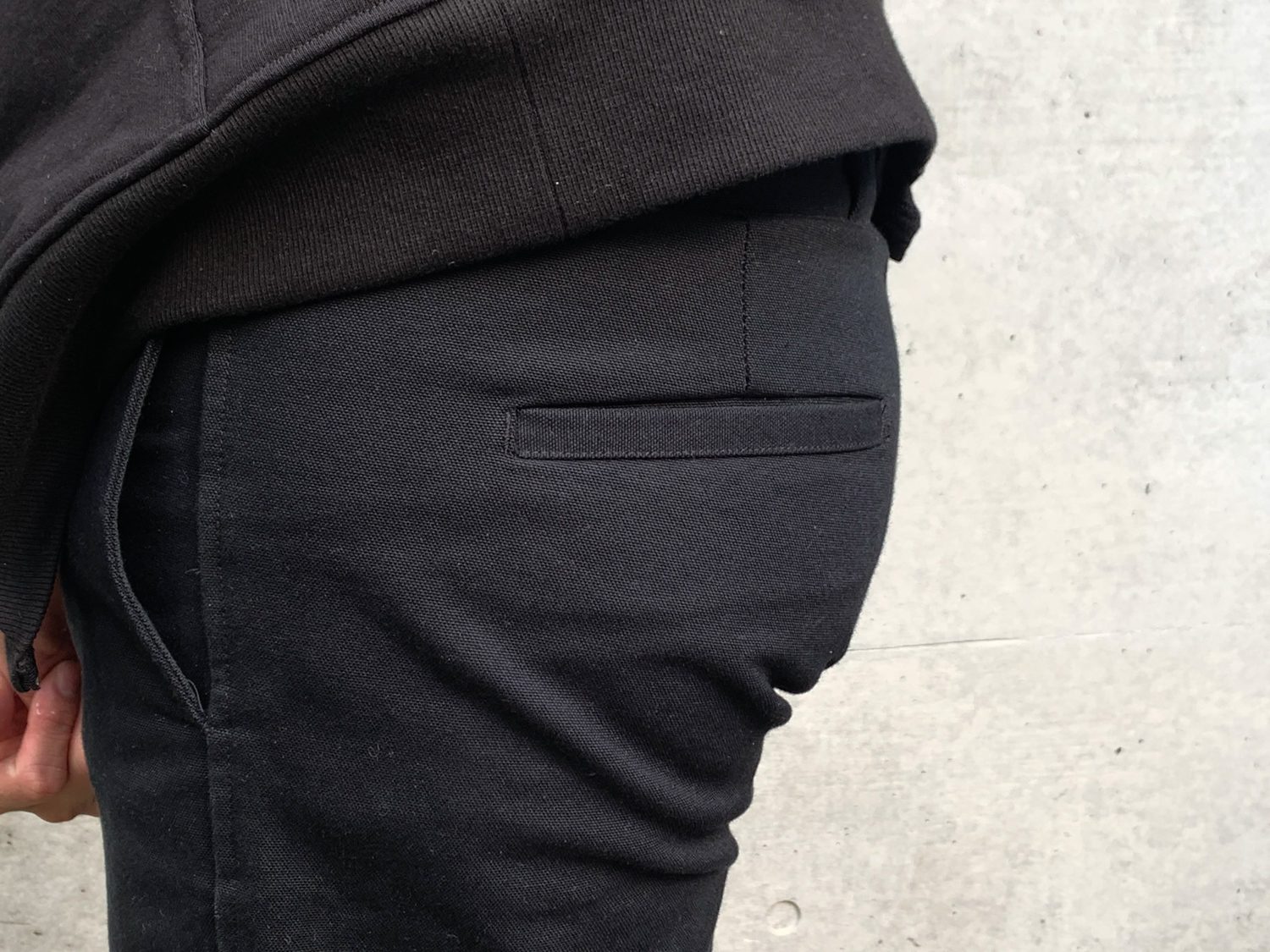 It looks like keeping the details minimal and hidden was what they were aiming for as even the side pockets are lined with the side seams.
The belt loops are also wider than most pants which contributes to the overall girthy look. They are so hefty, in fact, that I have difficulty putting on the Outlier's Key Piece with my KeySmart Pro attached.
These pants would look exactly like how I imagine fashionable metal worker pants would be. The hidden pockets and subtle lines are Outlier's magic touch that makes it the special pants it is.
Update
I've ballooned a few inches on the waist over the year (I blame the pandemic and delicious Japanese food) and can no longer fit into a 32. I have the Outlier Duckworks Part Pants in a size 35 and it fits perfectly. I would recommend going a size up if you are in-between sizes or have fluctuating waist sizes. For reference, I wear a size 34 Outlier Slim Dungarees.
Material
Duckworks is made of superior cotton that's duck woven, hence the name. Duck woven means that the fabric is woven with two yarns together in the warp and a single yarn in the weft, which produces what is called Duck Cloth.
This particular Duckcloth is woven in Switzerland with American grown extra-long-staple Supima cotton.
I've had an overwhelmingly positive experience with Supima with the Uniqlo Supima T-shirt. Supima has always struck me as being soft and comfortable. But at 460gsm/13.5oz, this Duck Cloth has been woven so thick and dense, that it's enough to be water-resistant, despite being 100% cotton like the average denim. On top of that, a C6 DWR treatment has been applied on top of it to increase that resistance.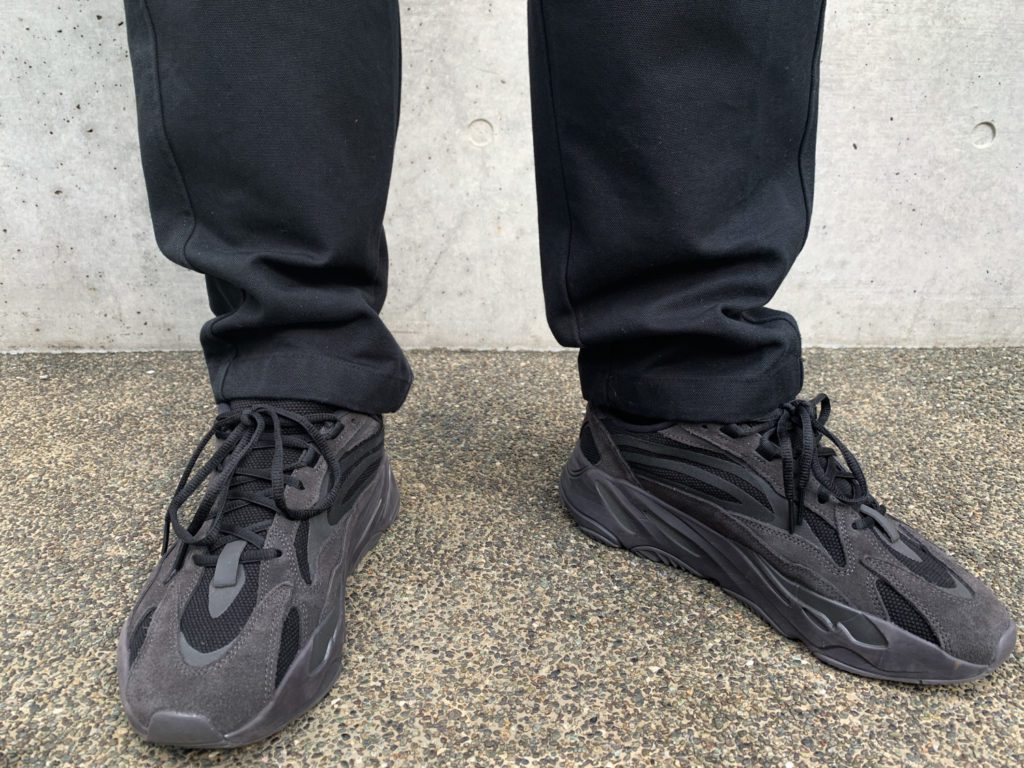 The goal that Outlier had in mind, was to use the suppleness of Supima and contrast it with the dense and thick canvas weave for a balance of ruggedness and gentleness.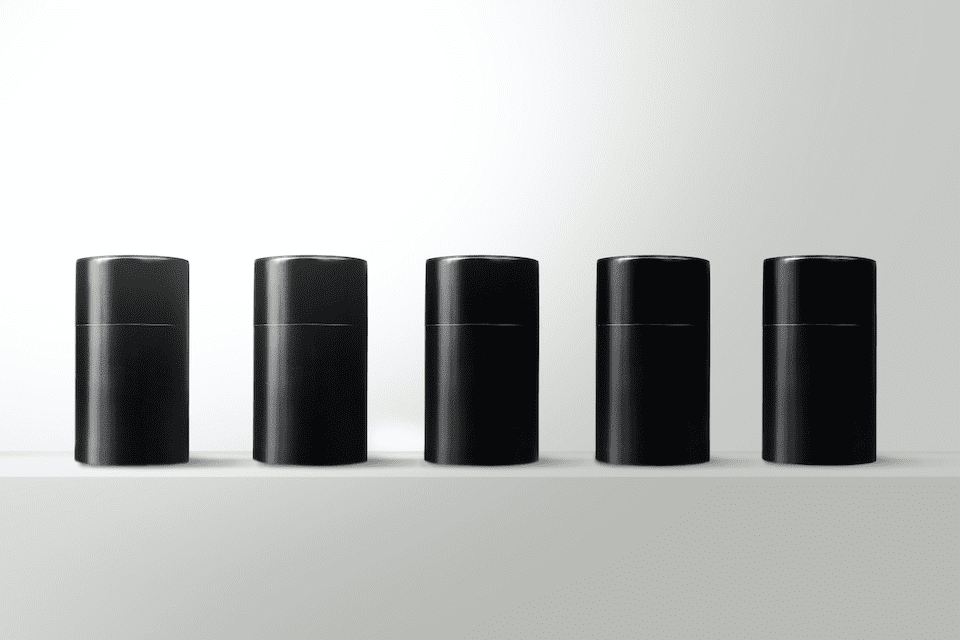 I found a 100 year old company that would create these heirloom quality canisters for me. They are handmade and will keep your tea leaves, coffee beans or anything that you need dry for years to come.
or read review
Unlike most other technical fabrics, the Duckworks is made to break in like your favorite Japanese salvage denim and develops those to-die-for whiskers that make the garment truly your own.
Usage
These pants are certainly as hardwearing as it's made to be. Even as an ex-denimhead, I don't think I had any denim heavyweight enough to compare to the Duckworks.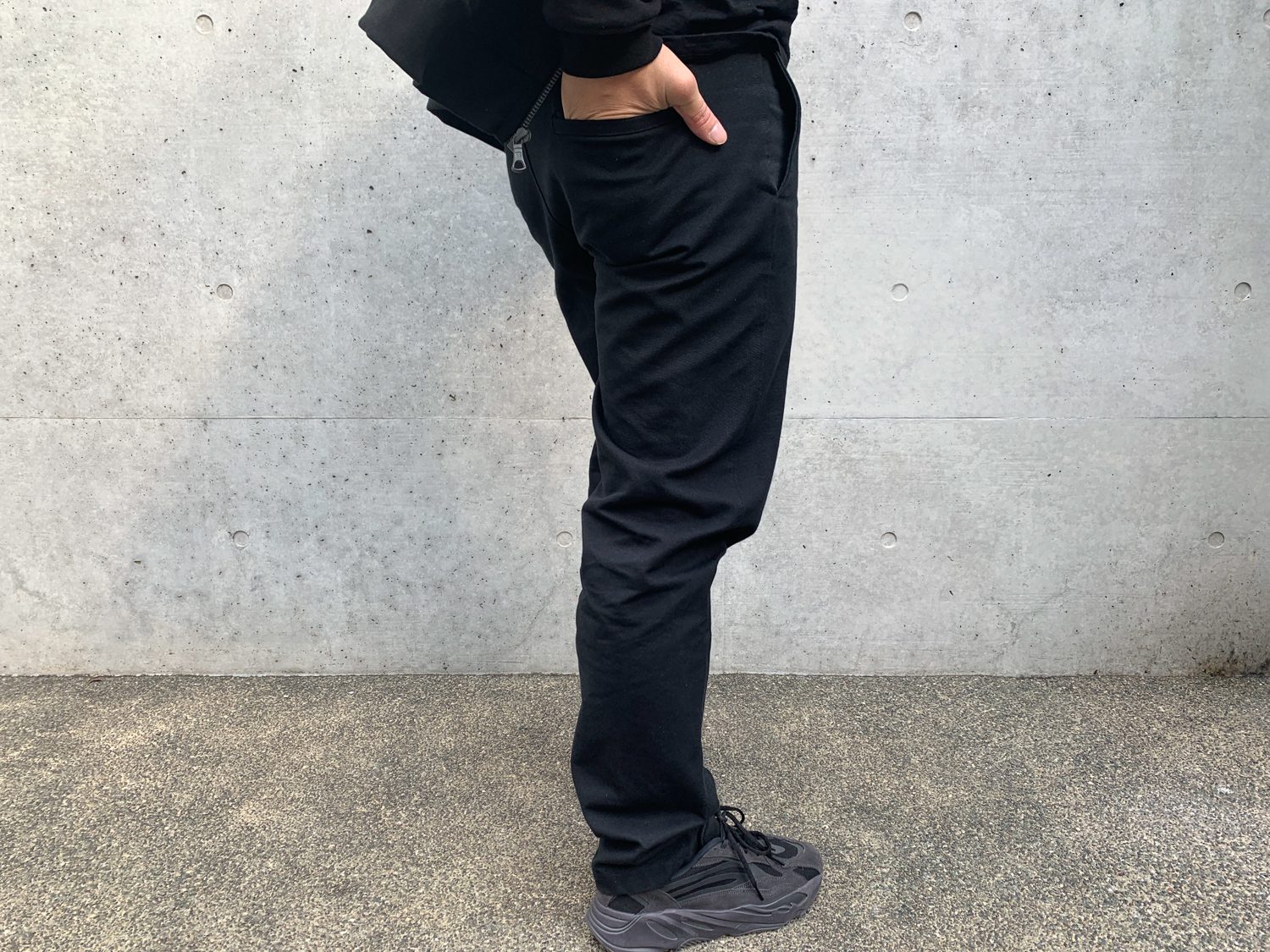 The fabric is rough to the touch on both the outside and inside. While it can certainly be felt on the skin, it's doesn't make it especially uncomfortable. However, given its non-technical nature, rugged fabric, and lack of stretch, it is certainly not as comfortable as Outlier's other pants.
It almost looked like Outlier predicted that it would be tight around the waist because the waist is inner lined with a softer fabric to save you from abrasion in that area.
As mentioned many times, there is absolutely no stretch in these pants beyond the very minimal stretch you get with any cotton. But similar to good denim, I expect it to break in and get more comfortable and fitting with use.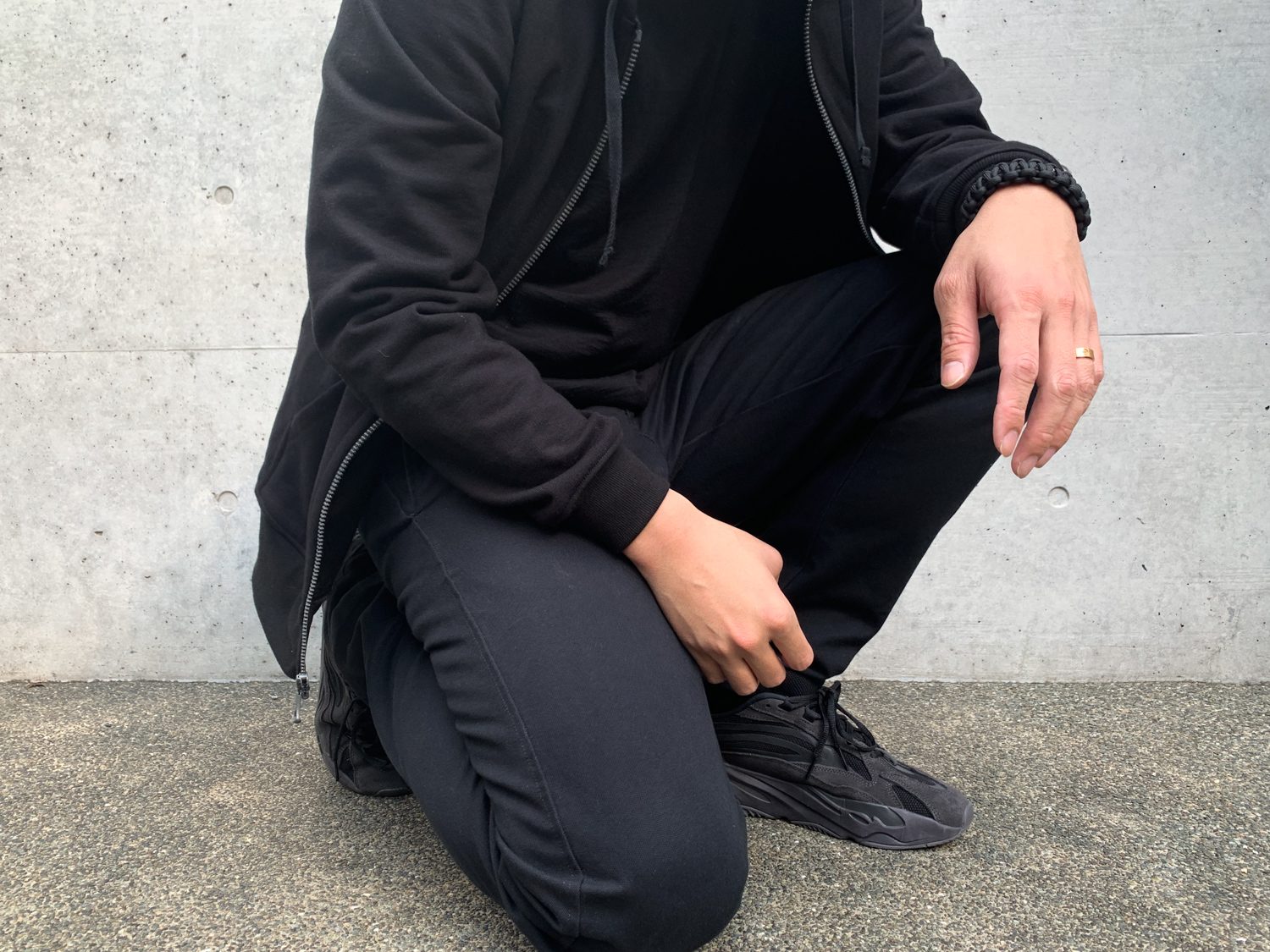 The lack of stretch and stiff fabric makes me reluctant to use the pockets, especially the ones on the side. If you put an expensive pair of sunglasses in there and sit in an awkward manner, chances are your sunglass frames would succumb to the tension of the angle coupled with the toughness of the fabric.
Even if it doesn't break, it's likely that the pocket's contents would be pushed out since the pockets are aligned to the side seams. This also means they are faced directly towards the ground when you are sitting. While Outlier's pants usually have deeper-than-most pockets, it's still not enough for me to trust putting anything fragile into the pockets. Right now, I only put my RUGGED & DAPPER lip balm that I can afford to lose. I also sometimes put my iPhone XS Max simply because I trust Quad Lock Phone Case enough and you would feel the tension before any permanent damage happens.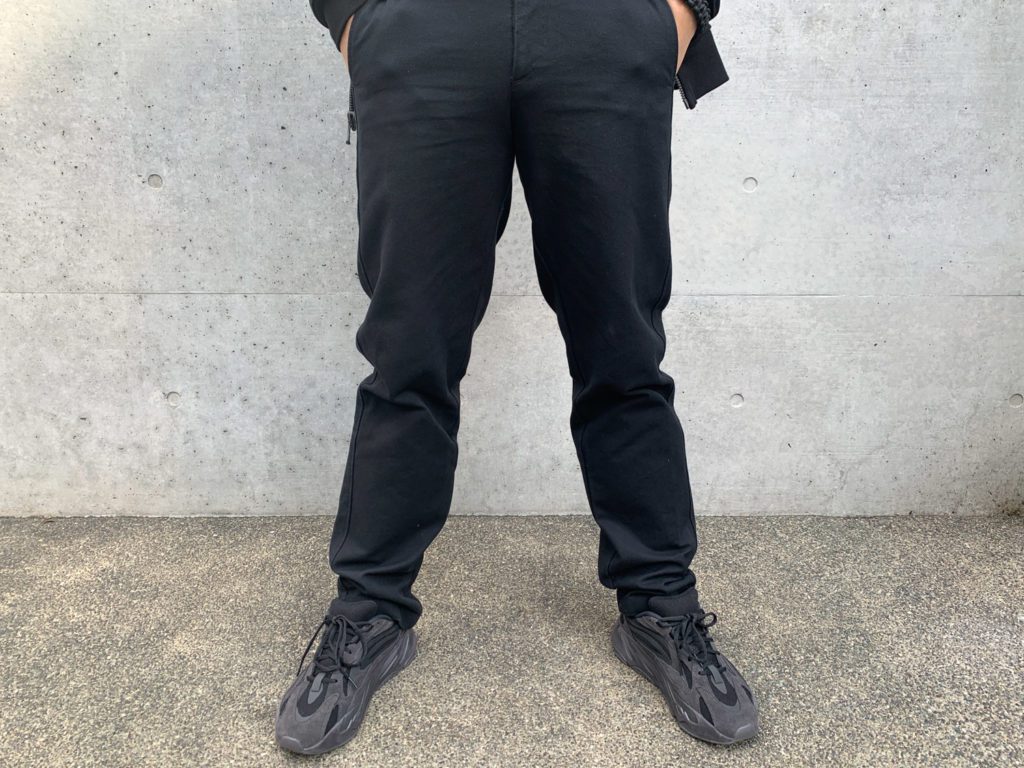 Outlier Duckworks vs Outlier Duckcloth Part Pants (Mini Duckcloth Part Pants Review)
Outlier released the Duckcloth Part Pants in October 2021 and I contemplated writing a whole review on these, but really, there are the same pants with a few tweaks.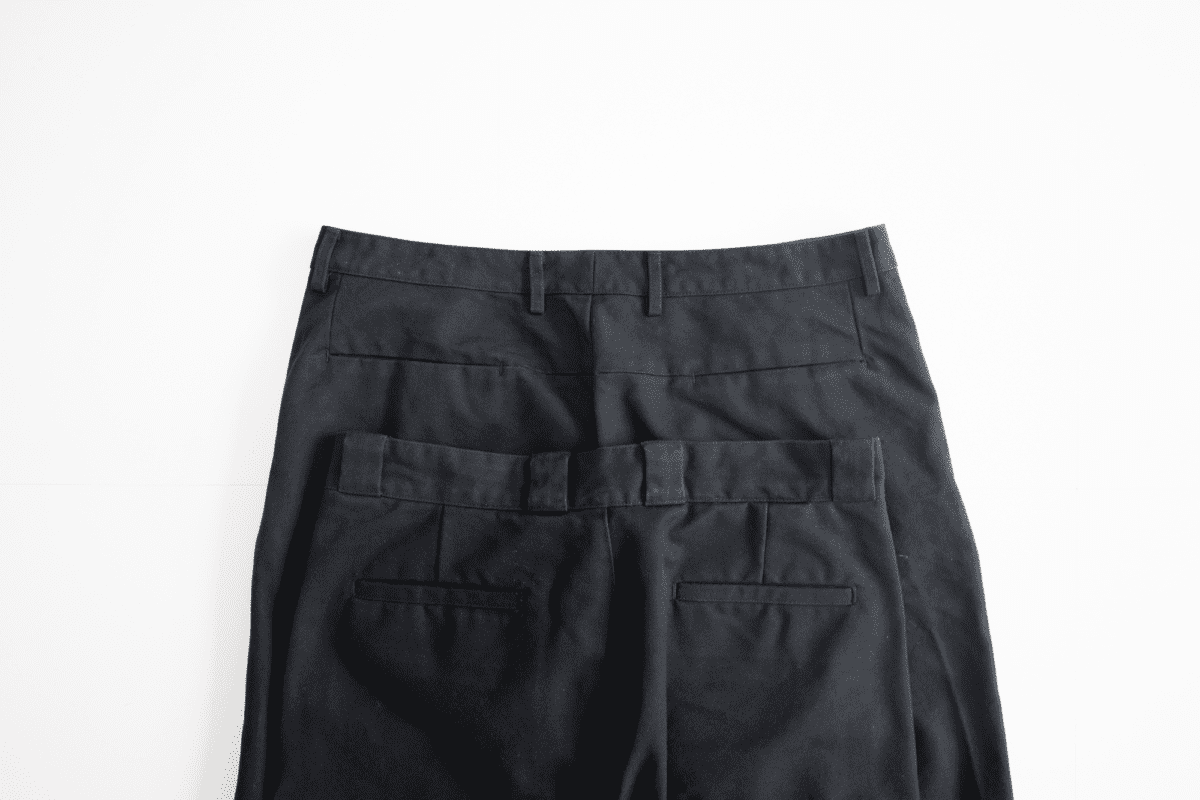 Making darts version of pants isn't new with Outlier who enjoys releasing these versions of their most popular pants, such as the Outlier Futuredarts, one of my favorite pairs of pants.
Even though the material, fit, and cut are the same, there are some slight differences between the two.
The most obvious is the lack of side seam on the Duckcloth Part Pants. There isn't any difference in ease of movement; it is mostly a choice of style.
The next most striking difference is the thicker belt loops, which are about three times thicker on the Duckworks.
On the Duckcloth Part Pants, there is a straight yoke (the seam just below the waistband) while the Duckworks doesn't have one. The back pockets are also hidden along the yoke on the Duckcloth Part Pants.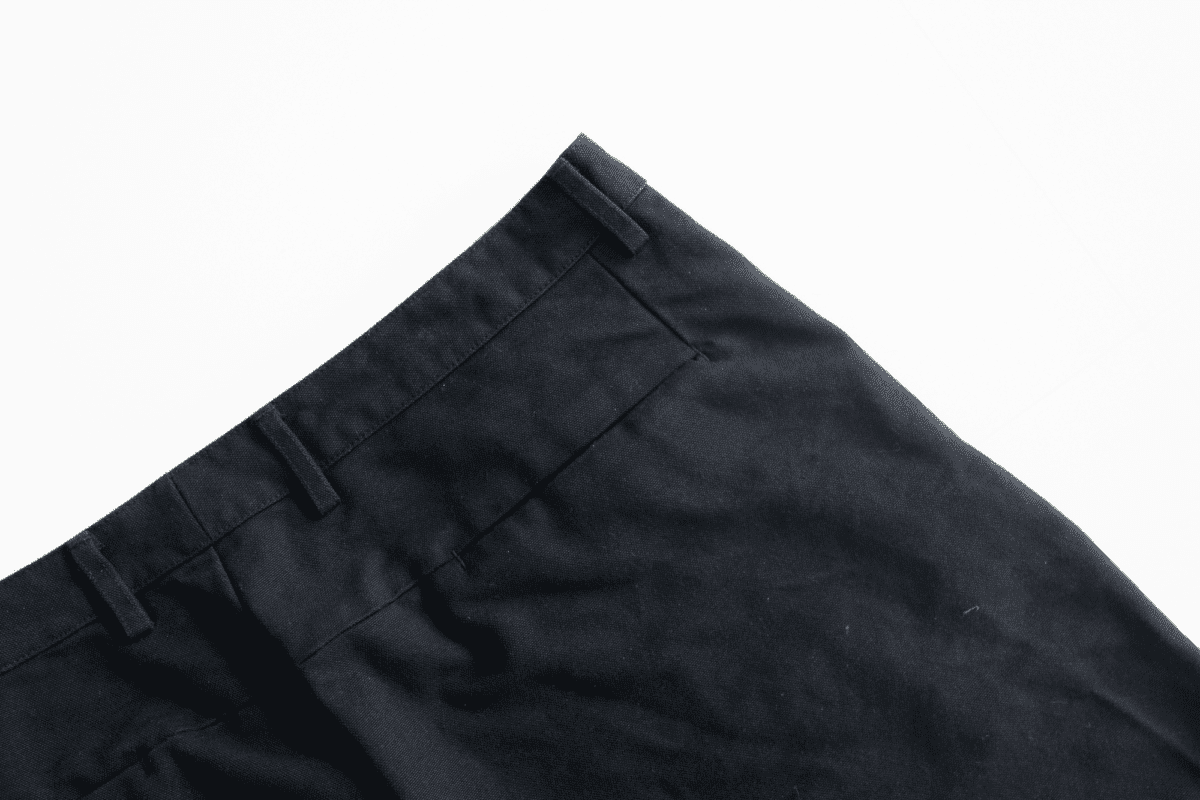 On the Duckworks, there's a hidden pocket above the right back pocket but this is not available on the Duckcloth Part Pants.
Last but not least, the button on the Duckworks has an inset in the middle, while the Duckcloth Part Pants doesn't. This is probably the Duckworks' button is hidden when fastened, while the button shows on the Duckcloth Part Pants.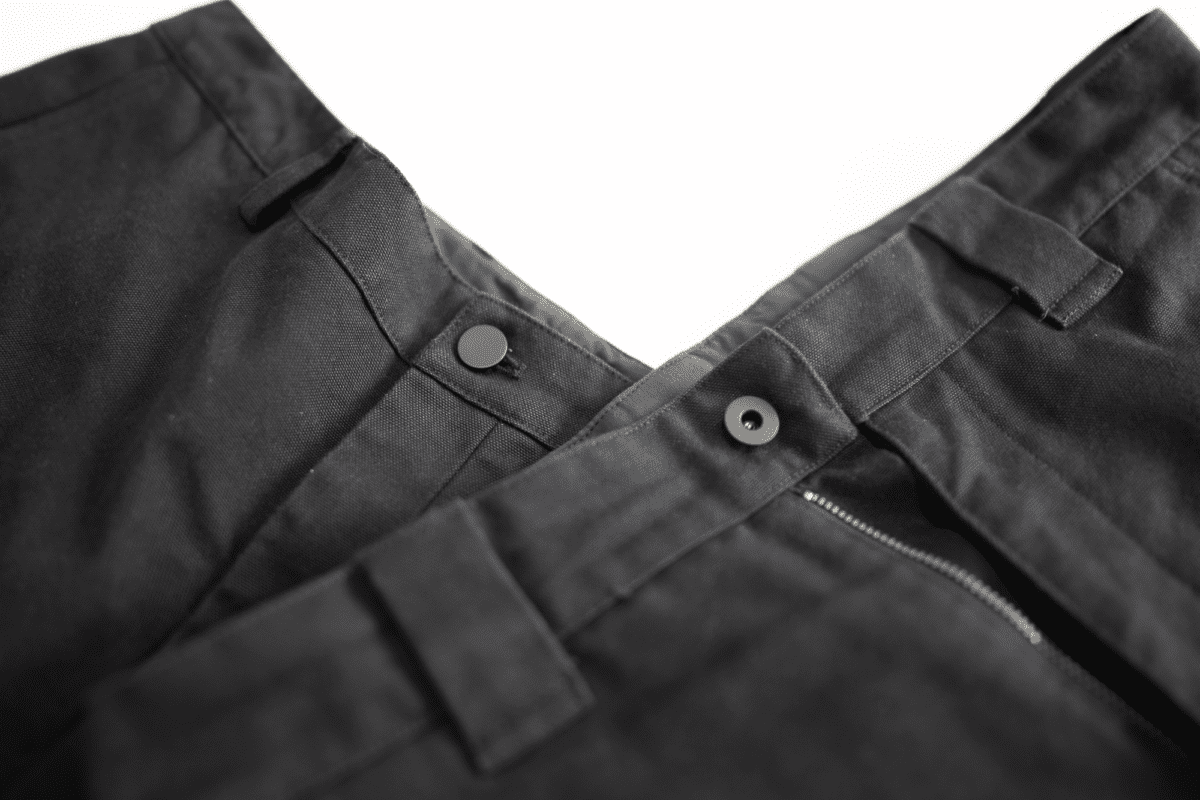 While these are two pairs of pants fit and feel exactly the same, the subtle differences separate each's purpose clearly for me. The Duckworks looks to be perfect as workwear, while the Duckcloth Part Pants looked to be tweaked for urban exploration with more minimalistic details like a clean button and hidden pockets.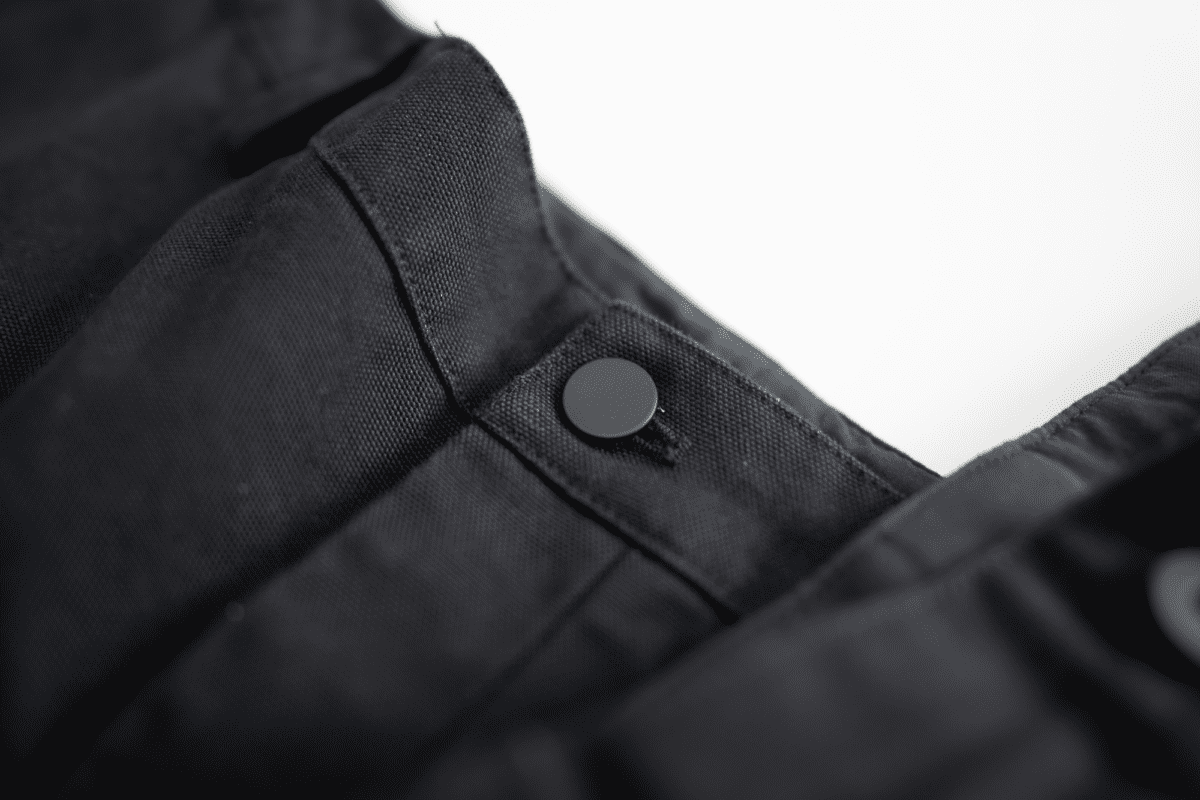 I personally prefer the Duckcloth Part Pants given my daily activities but I wouldn't get it if I already have the Duckworks.
Conclusion
It wouldn't be an understatement to call this a hardcore piece of pants. It's purposefully less technical, in both style and function than most of Outlier's other offerings to bring up the qualities that make it a true work pants.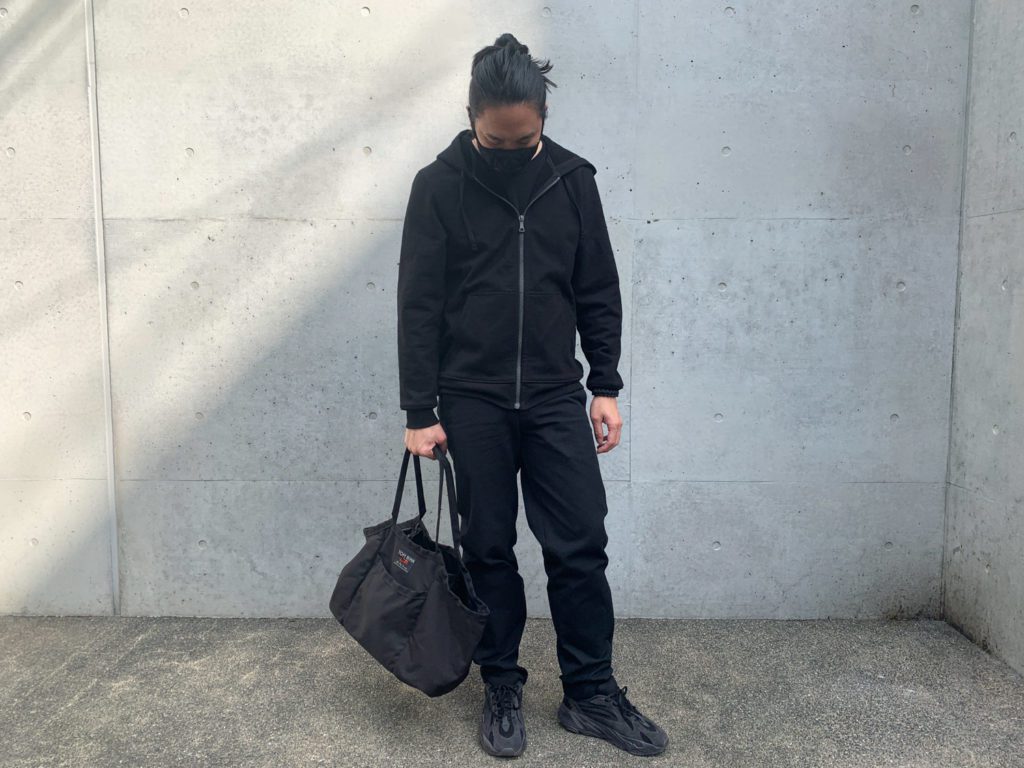 At close to $300, these are more expensive than other Outlier pants, but I felt that the price is duly reflected in the quality. I know that Outlier calls the Strong Dungarees their bombproof pants, but this one would clearly have a better chance of outlasting the apocalypse. Now to try the End of Worlds…
Tagged duck cloth outlier pant workwear