This website is made possible by readers. I may earn a small commission when you buy through the links in this article at no extra cost to you. Learn more.
I've been exploring wearing a "uniform", the same thing every day. I went for a single color wardrobe instead. But the Everlane Performance Chino designed as a uniform piece has me reconsidering.
Details
Price $68 on everlane.com
Material 94% Cotton, 6% Elastane
Made in China
Overview
The Everlane Uniform collection is a pretty cool endeavor. It's Everlane's way of trying to create a basic set of clothing, that's affordable yet stylish. I love that it minimizes the choices you need to make when you are trying to put together a minimalist wardrobe.
Just by simply getting the pieces from the Uniform collection, you'll likely be able to create a wardrobe that's ready for all occasions.
The first piece from this collection that I'm reviewing is the Performance Chinos. I've tried plenty of technical chinos with four-way stretch, such as the Outlier OG Climbers, SEAGALE Performance Chinos and most recently, the Western Rise Diversion Pants. The Everlane Performance Chinos is obviously a lot more affordable than those, which is worth checking out and answering, "Does paying more mean better quality?".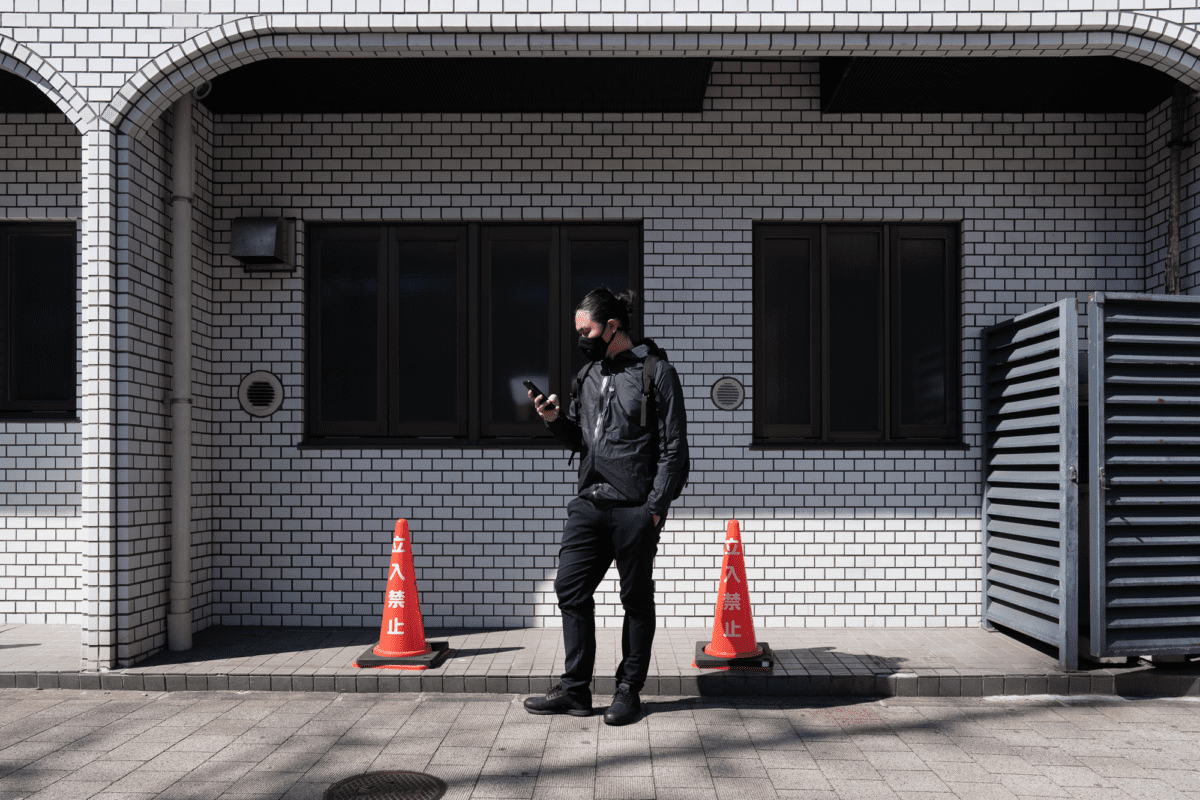 Style
Performance Chinos are, in essence, chinos with technical aspects like stretch and water resistance.
Style-wise, chinos are the bridge between formal trousers and casual jeans. As someone who works remotely, I don't often find occasions that I need to wear anything formal or even smart casual. But, it doesn't hurt to dress a little smarter for a cleaner, more presentable look.
These Performance Chino comes in seven colors, black, slate grey, stone, navy, ochre, dark forest, and dark slate. As with most product reviewed on this site, I went for the black one.
Some black products have little details that aren't black, like buttons or zippers. But, the Everlane Performance Chino ensured all the little areas like threading and buttons are black as well. Even the zippers are a dark tone to keep the entire look muted. I'm not the type that likes little accent colors here and there to "show my personality", so the consistent color is just the way I like it.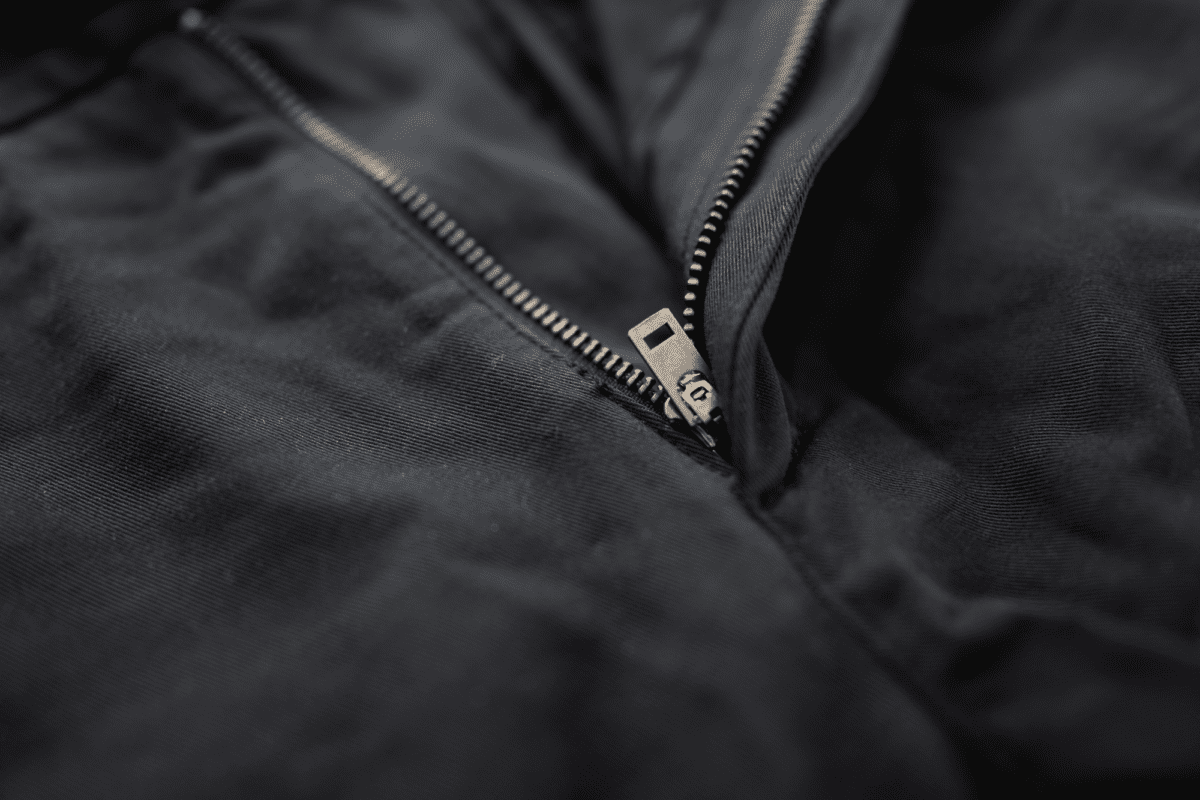 In line with keeping it like a uniform, it's nice that there is absolutely no external branding. The only branding is a tag on the inside.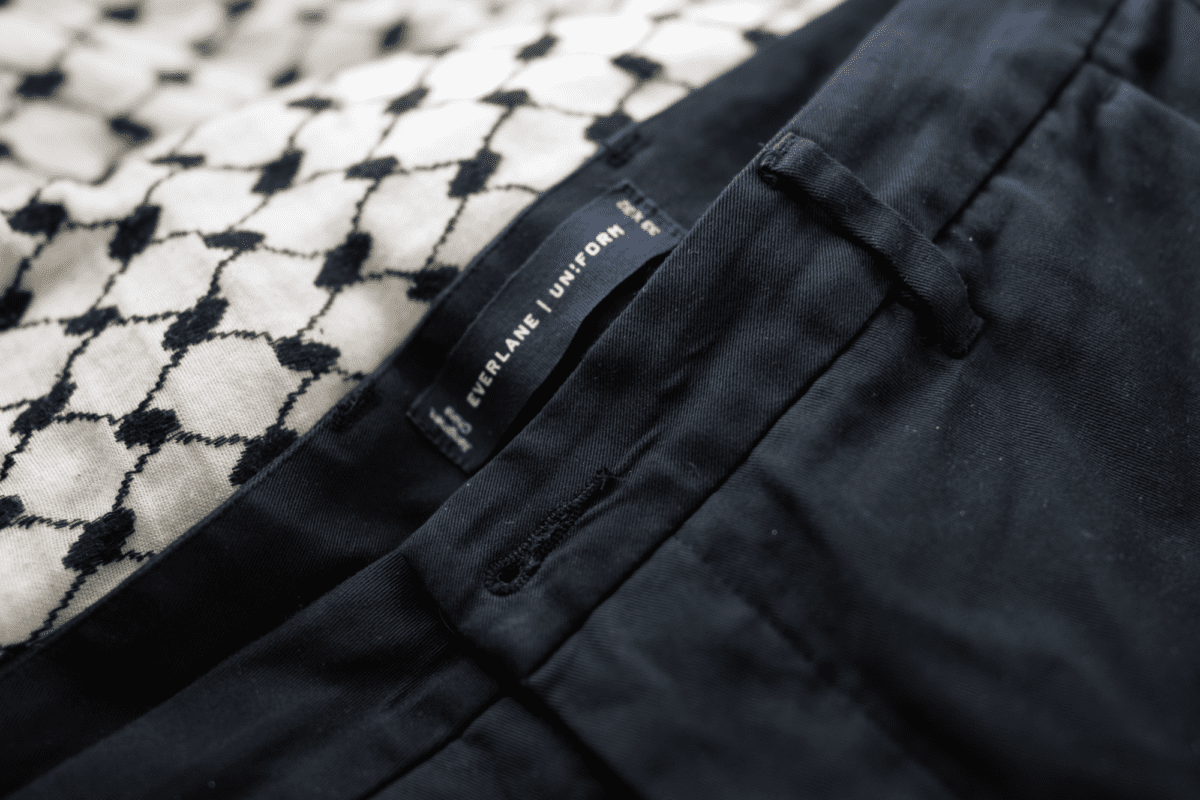 It also comes in two fits, a slim fit and athletic fit. As far as I can tell from the product pictures, the athletic fit is a regular-cut version, just slightly baggier than the slim fit. I usually go for slim fit pants so I did the same here.
But no one likes ads, so I got rid of them. If my articles helped you, I ask for your support so I can continue to provide unbiased reviews and recommendations. Every cent donated through Patreon will go into improving the quality of this site.
I would usually get size 32 with brands that I've experienced with, like Outlier. But since it was my first time trying out Everlane, I opt to play it safe and got a waist size 33. My actual waist size is 36 inches, so sizing up isn't usually a problem, but I usually like to rely on the stretch and keep it snug. On pants with zero stretch, a size 34 is more likely the right size.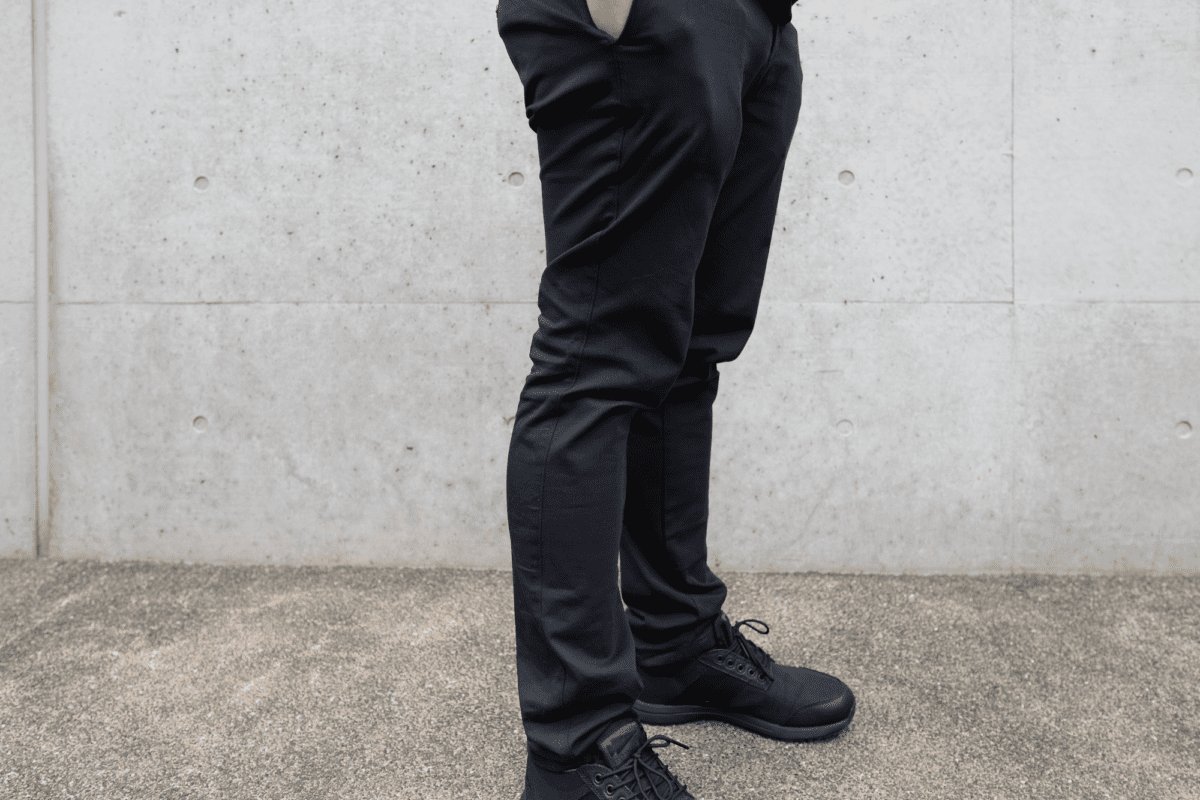 Another thing that Everlane lets you choose is the inseam length. To be honest, I rather not be able to choose this since it's one more thing that I have to think about. I'm not too particular about trying to customize the inseam length to go for a certain "look", like a shorter inseam for a cropped look.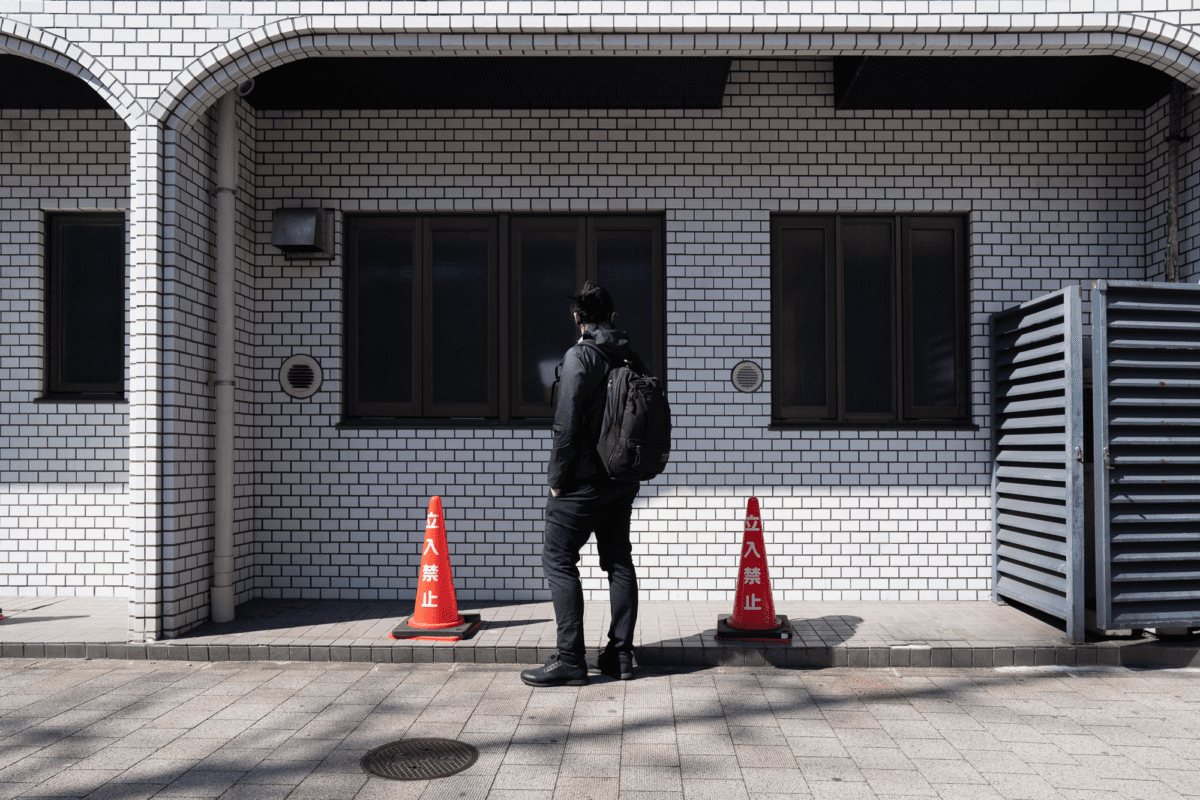 Depending on my footwear, there are times where I do prefer a cropped pants look. In those cases, I rather roll up my pants than have it hemmed and lose the versatility. So, for the Everlane Performance Chinos, I got it at an inseam length of 32 inches.
As expected from a collection aiming to become your uniform, the style of the chino is as basic as it gets. Nothing stands out, probably by design. It's regular rise as most chinos should be. It tapers slightly from the knee, but nothing as aggressive as the Outlier Futuredarts.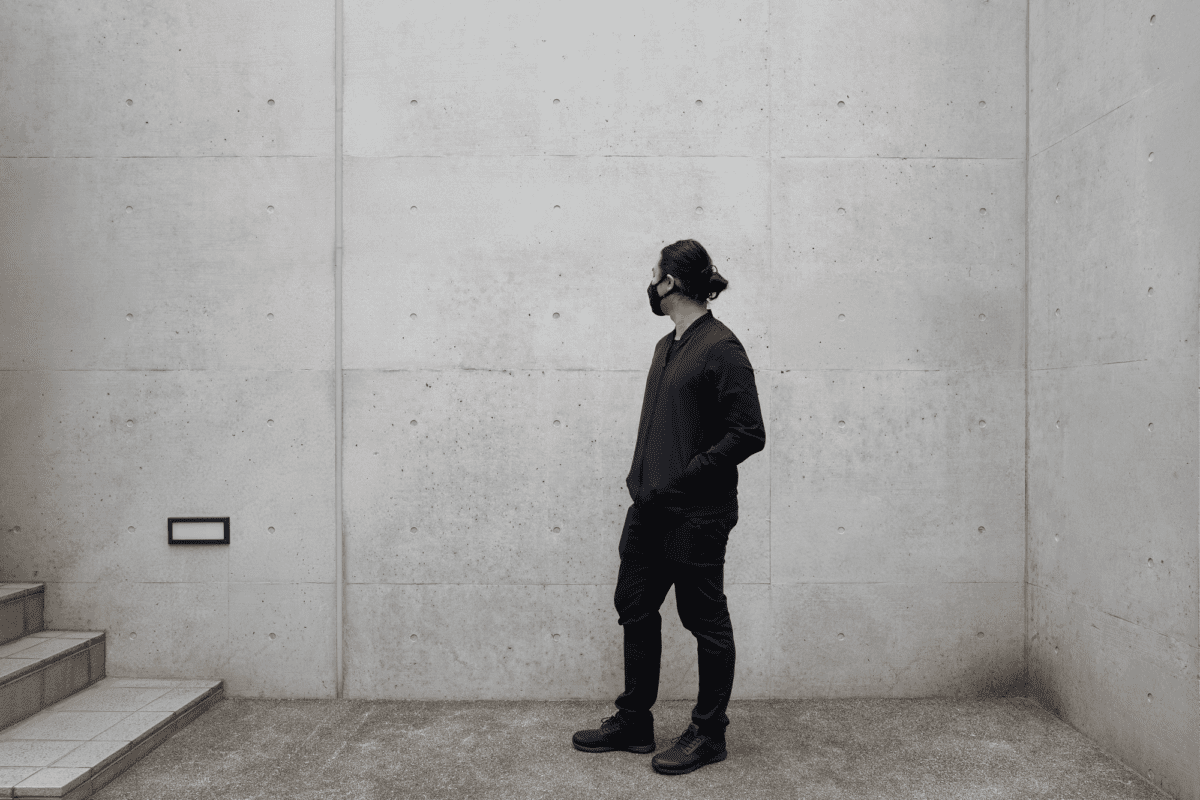 In a good way, there is really nothing special I can say about the style of the chinos. It's a pair of chino that look exactly like how it should.
Materials
Before we dive into materials, you must take into consideration the price point of this pair of chinos. At $68, it's a far cry from options like Outlier OG Climbers ($198) or Western Rise Diversion Pants ($138). So, to expect premium YKK zippers, propriety fabric, insane stretch would be unreasonable for a pants about a third or half the price compared to the other premium options.
The main materials used are 94% cotton and 6% elastane. The elastane here is the main contributing factor to the four-way stretch. If you've tried enough pants like I did, you realize that not all four-way stretch is the same. For most regular folks, you'll probably not be able to tell the difference. But, if you have an unhealthy obsession with materials and technical specifications of pants, the tiny differences probably matter.
I've found that the amount of elastane usually correlates the amount of stretch you can expect. Compared to the Outlier OG Climbers (10%) and SEAGALE Performance Chinos (12%), the Everlane Performance Chino has significantly less elastane. At 6%, it contains the same amount as the Western Rise Diversion Pants.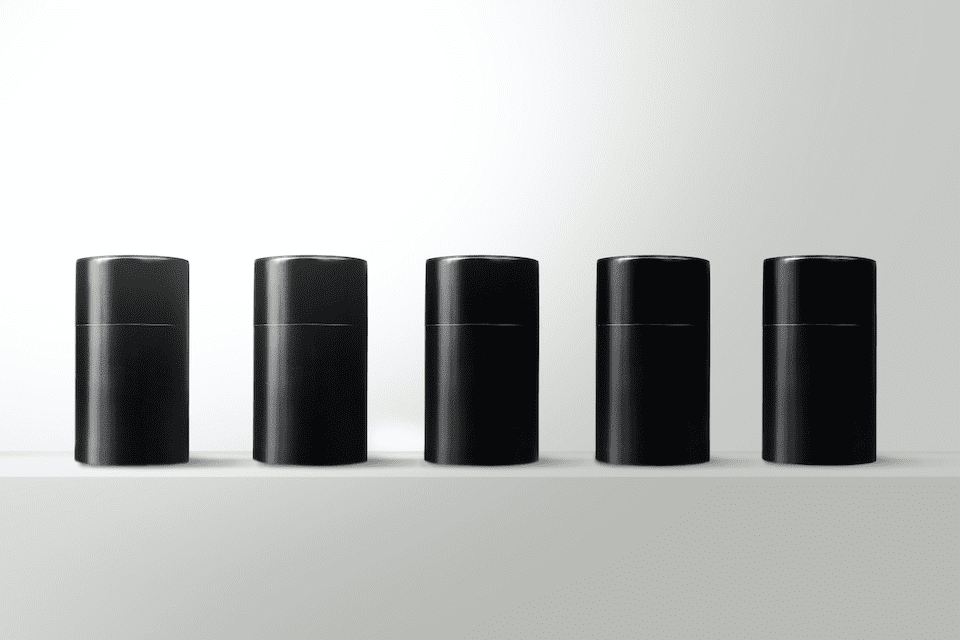 I found a 100 year old company that would create these heirloom quality canisters for me. They are handmade and will keep your tea leaves, coffee beans or anything that you need dry for years to come.
or read review
Since I've had experience with that amount of stretch, I've found that this is probably the minimum amount of stretch I would call a four-way stretch. Since I had my virgin experience with the OG Climbers, I'm used to the amount of stretch that would allow me to do yoga if I wanted to. This means I can do full-on Jean Claude Van Damme splits without feeling any tension.
At 6% elastane, you'll start feeling the tension when trying to stretch. But this is in exchange for something that feels less technical, thus more versatile to wear.
For me, when I buy something that proclaims to be a four-way stretch, I'll be looking to the Everlane Performance Chino and Western Rise Diversion Pant to be the minimum amount of stretch.
Usage
In a good way, everything about these pants is average. It looks nice as any chino should be. Best of all, the lesser elastane meant that the pants feel a lot less technical and more comfortable like regular pants.
The pants are also light and breathable. It felt nice wearing it out in the hot sun.
This doesn't really affect me since I don't typically use the back pockets of pants, but it's interesting to note that only the right back pocket has a button, and not the left.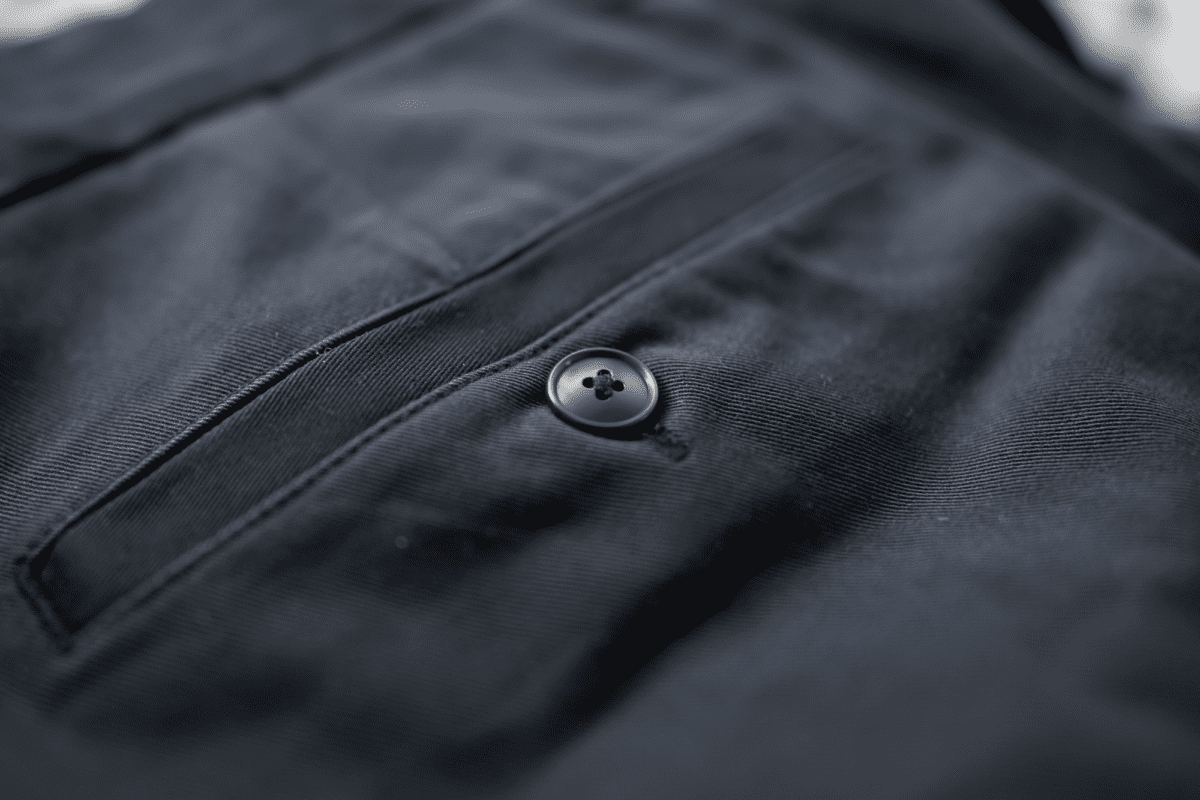 The fabric is nice and smooth, and the entire style of the pants made it easy for me to wear for almost every occasion. I haven't ran into any durability issues in the time I was testing this but I'll be sure to update this article if something happens.
They do have a year warranty so you can get it replaced if you "have an issue related to product quality or are dissatisfied with the performance". I admit it seems pretty vague, but I'm pretty sure that, given Everlane's reputation, they'll let you replace it for any kind of problems with the product.
Conclusion
There is nothing not to like about the Everlane Performance Chino at the price point. It's a technical pants that suit almost every situation. At $68, it's incredibly easy to make the decision to get this.
Additional Images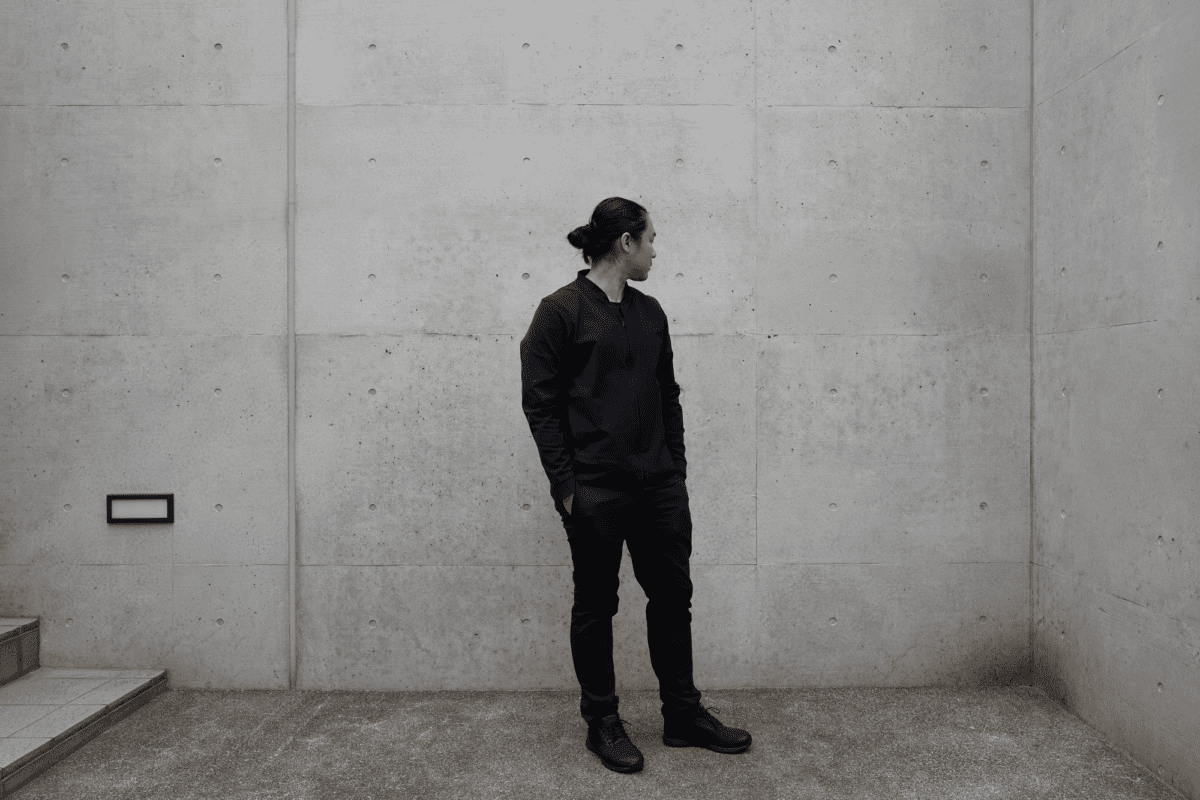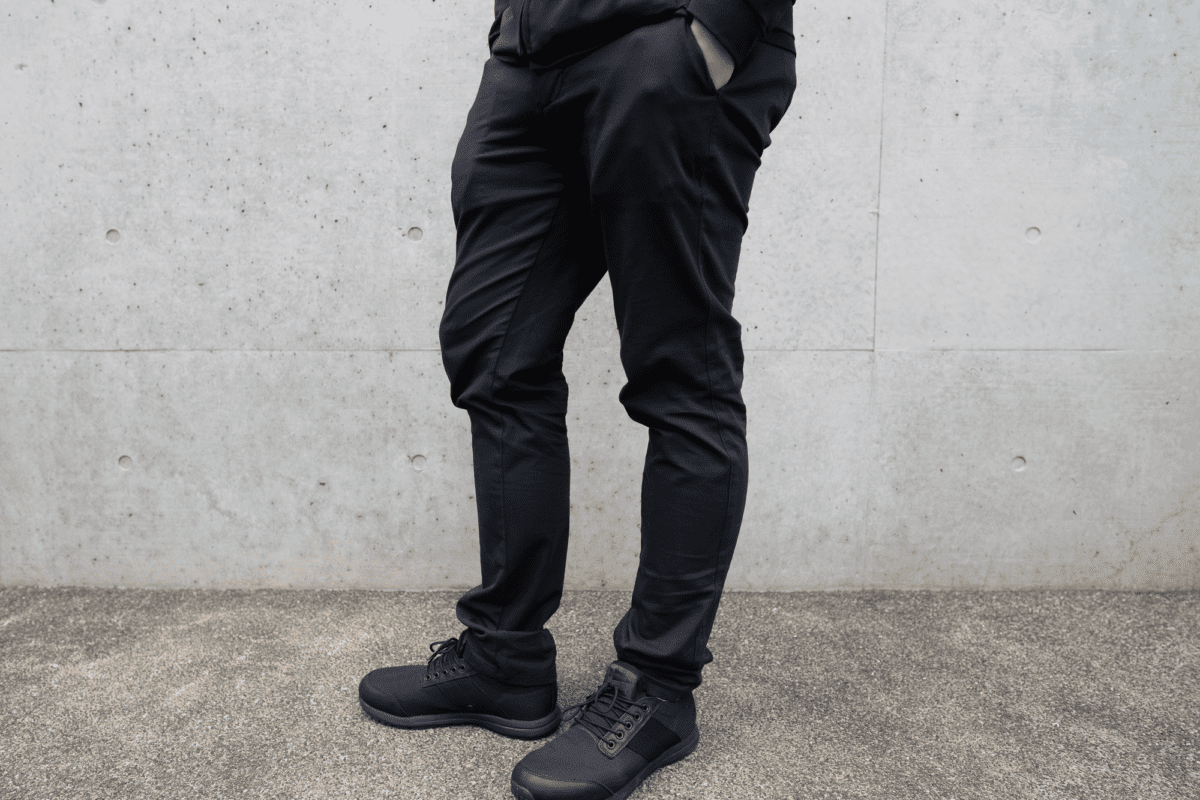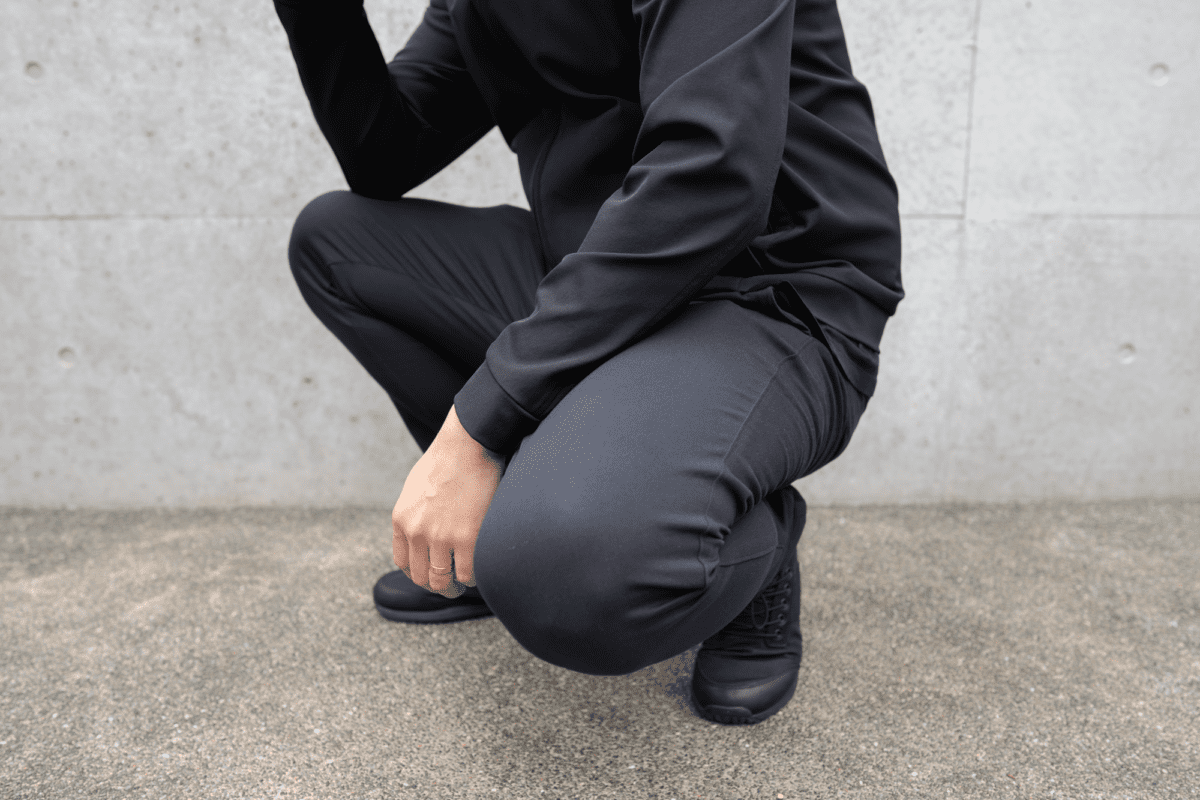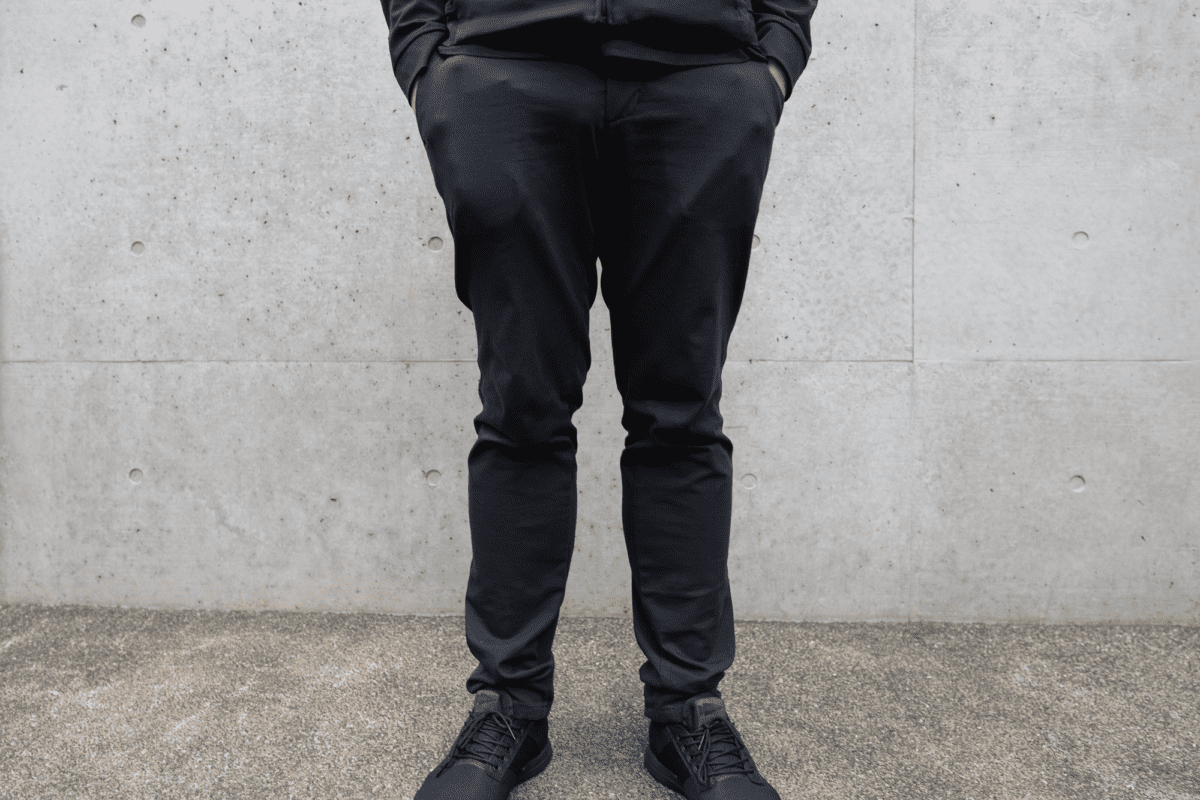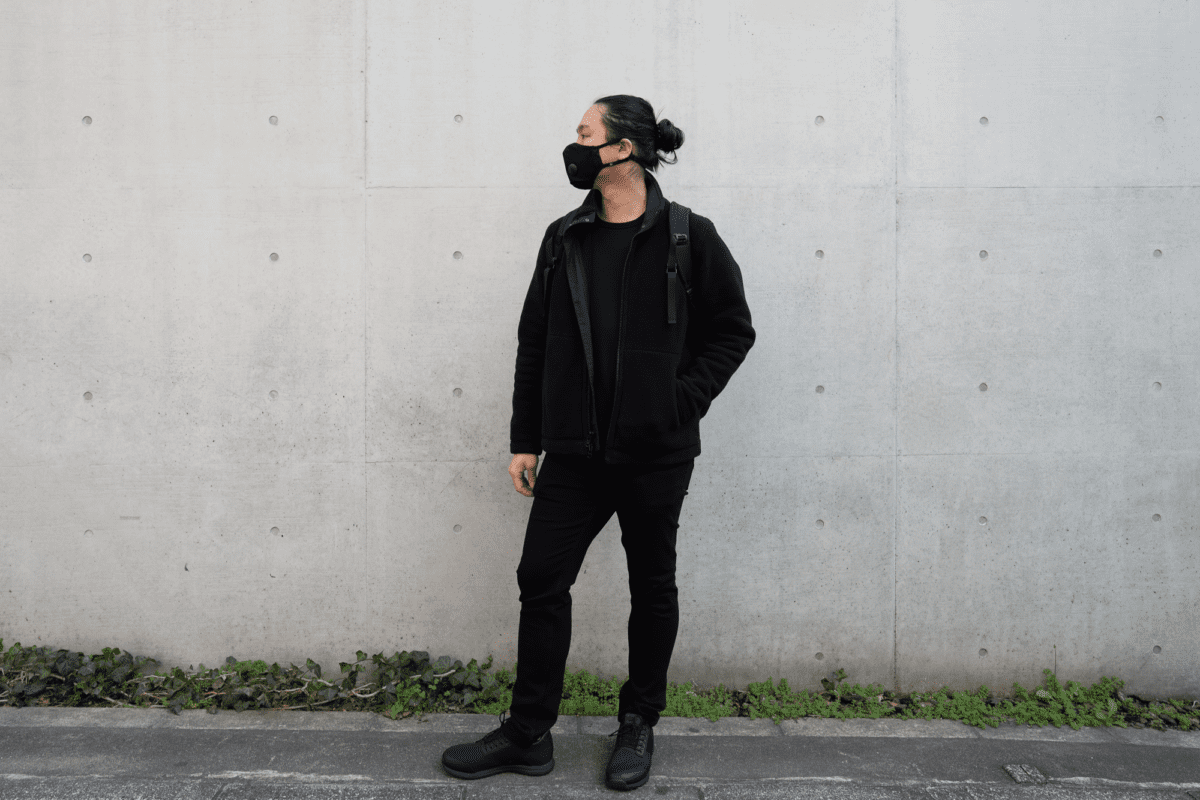 Like this review? See all of my in-depth reviews.
Also, consider supporting me by being a Patreon. Every cent given will go back into improving the content of this website.