This website is made possible by readers. I may earn a small commission when you buy through the links in this article at no extra cost to you. Learn more.
As of the last update, LUNA Mono introduced the Winged Edition of the LUNA Mono Gordo, replacing the original which is no longer available..
Details
Price $115 on lunasandals.com
Weight 240g
Thickness 5 MM base + 4MM tread height
Made in Seattle, USA
Overview
In this review, I'll be writing about the LUNA Mono Gordo 2.0 sandals. My idea of the perfect sandals is one that I can use for all occasions, for an extended amount of time. I previously wrote about Keen's UNEEK sandal, which I loved but unfortunately, has an average of a two-year lifespan.
I first heard about LUNA sandals in the Outlier subreddit. Over time, the name LUNA, among others like Chaco, Bedrock, and Xero, has come up over and over among the one-bag travel community. The similarities between these styles of sandals are they are usually minimalist in aesthetics, made to last, and for travel and adventure. As I uncover more about LUNA sandals, I found that these sandals have more or less a cult following, especially among the minimalist running community.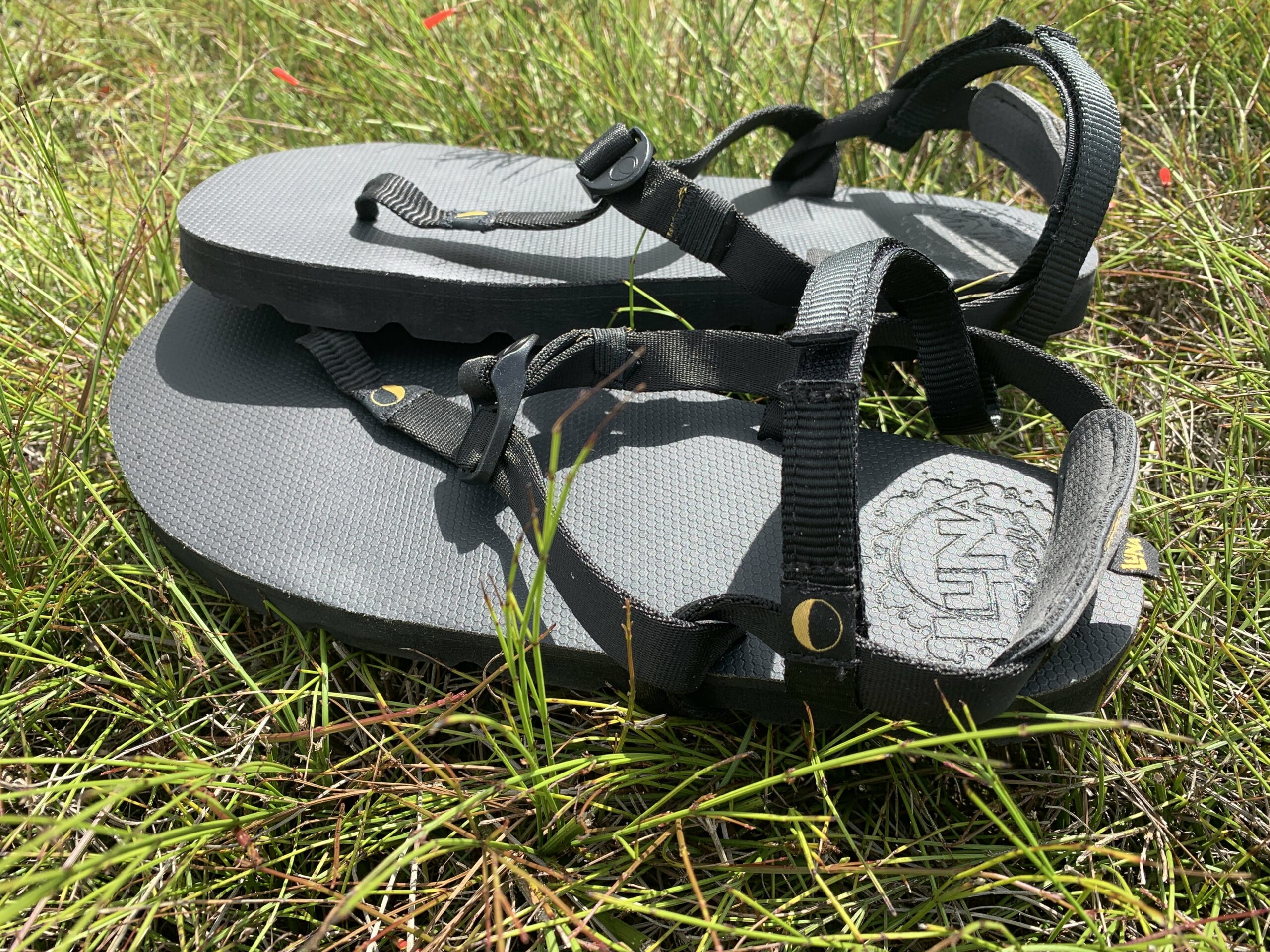 I was originally torn between Bedrock and LUNA, but after reading about some quality issues with Bedrock, I decided to invest in one to replace my Keen sandals and be my go-to travel sandals.
Style
A lot of why LUNA sandals appeal to the Outlier crowd and me is the minimalistic aesthetics. For a few years now, I've been going with an all-black wardrobe, and LUNA sandals certainly fit in. The core parts of LUNA sandals are basically the sole (with footbed) and a single, long continuous strap, and a removable "tech strap" to secure it from the top. They look very simple and casual on your feet, almost to the point that they might draw attention. I notice people staring at my feet at times, so I wasn't sure if it was because of the sandal design or the huge tattoo on my ankle.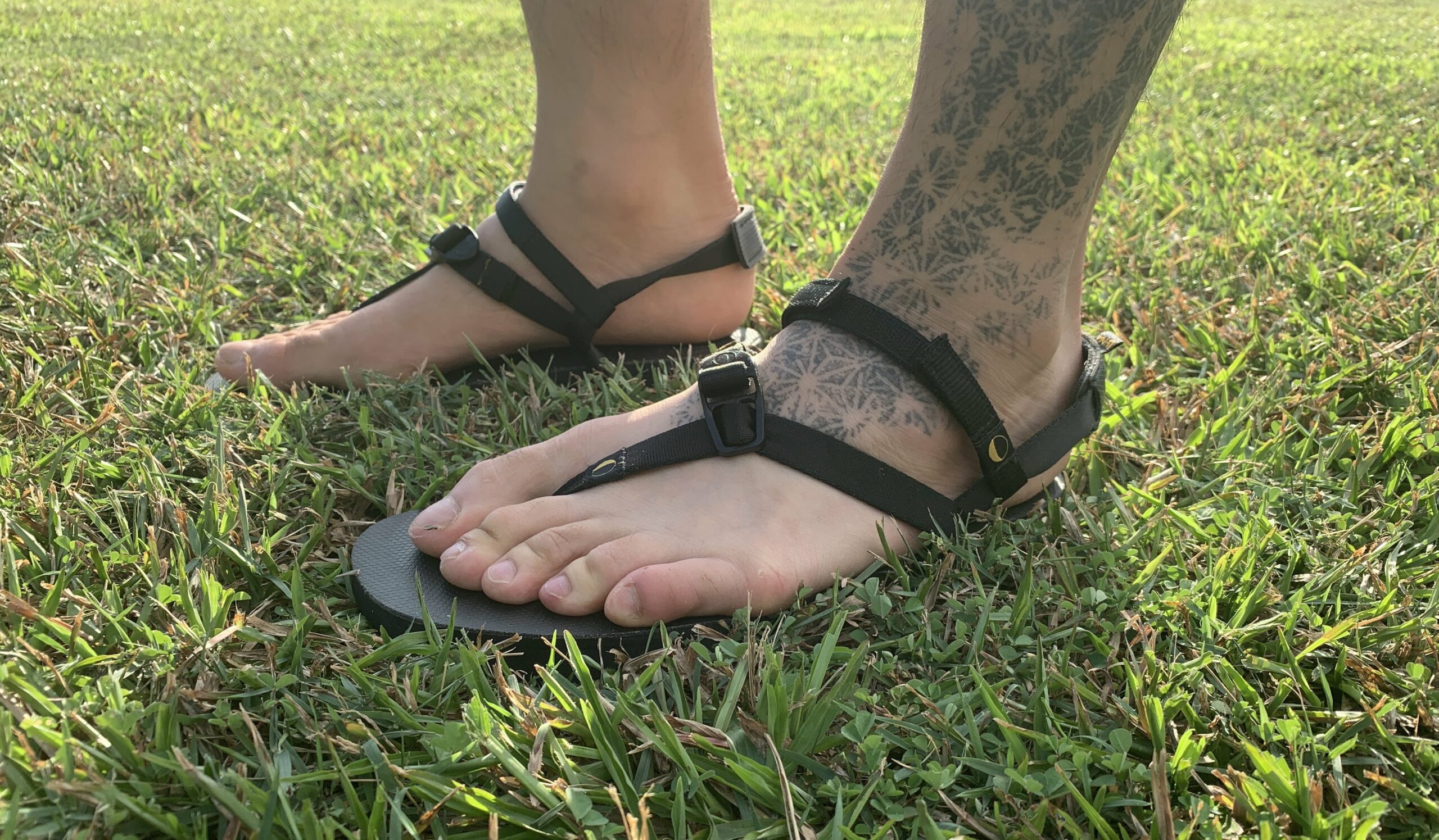 Even the most minimalist brands tend to have branding, and LUNA sandals are no exception. There are precisely 7 logos on each sandal: two half-eclipse logos and two "LUNA" brand wording on the straps. While I definitely prefer having no logo at all, the logo itself is pretty rad-looking, and they are placed subtly on the sandal, so it was something I could look past. The sole is made by the almighty Vibram, so the standard yellow logo is present in the middle of the underside of the sole. There is also another yellow, imprinted LUNA logo on the sole, the part where the straps connect to the sole between your toes. An engraving of the LUNA logo on the footbed is the one that bothers me the most. After a single day of wear, the engraving stores muck from your feet and streets, which is difficult to get out given thin engraving. Do you really need that many logos on a sandal?!
While probably unintentional, the sandals have a slight old-school hipster look to them. Not surprising, though, since the sandals were based on the traditional tire 'huarache' sandals that Manuel LUNA first made for Barefoot Ted, the runner chronicled in the book "Born to Run." They look cool on the trail and in the cafe.
While most models are in black, they offer a range of colors if you use the customizer. From there, you can choose color, sole, materials to make the sandal that fits you the best. The particular model that I bought, however, comes in the only black.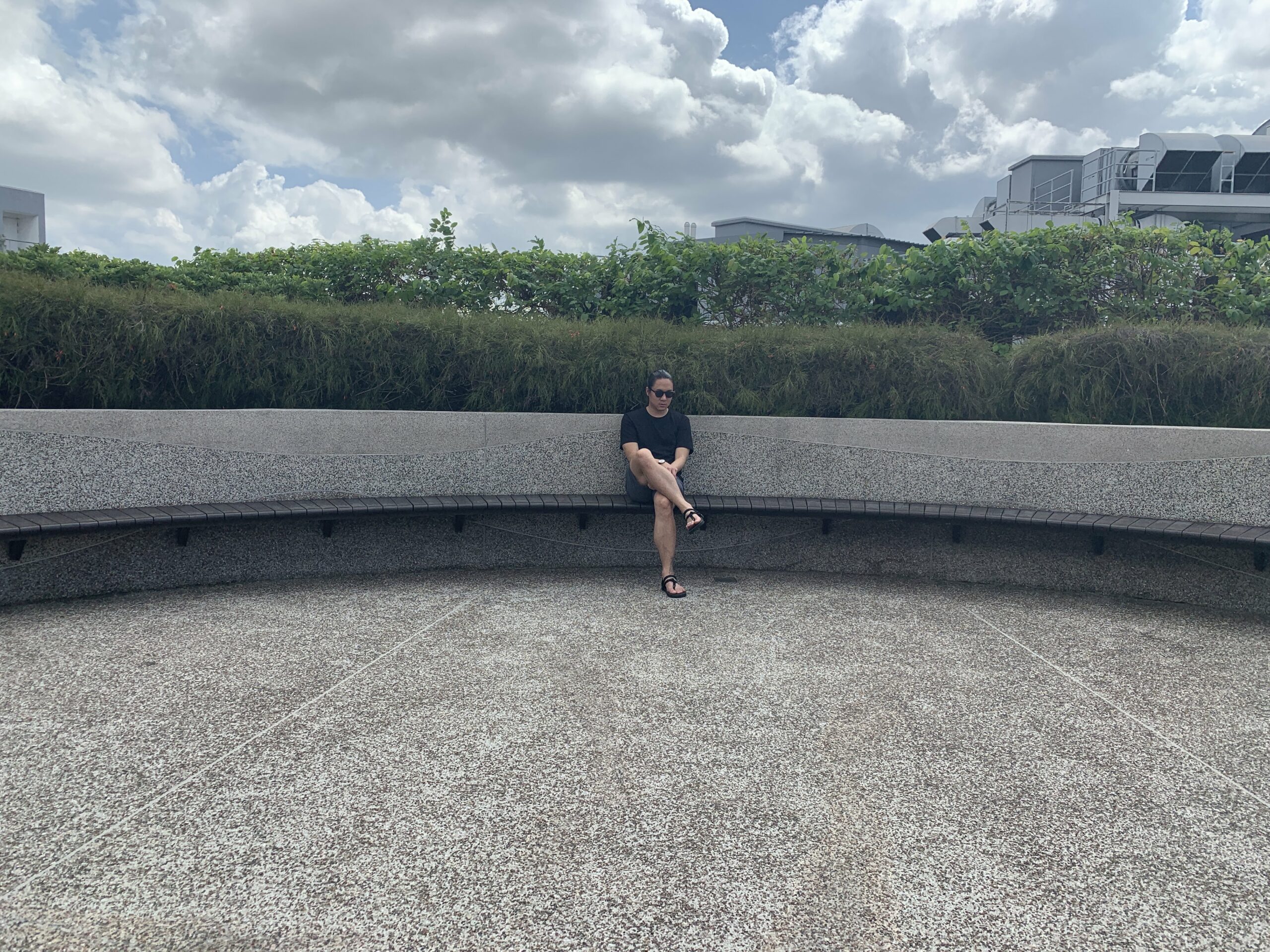 This particular model has a cushy sole and a wide flatbed. The "Gordo" (Spanish for fat) sole gives a similar sandal-version of the look that shoes like the Nike Epic React or most of HOKA ONE ONE's shoes have. It's a pretty popular look given the recent dad trend. The wider footbed and less restrictive straps also make it great for people with wider feet. I frequently match these with Outlier's New Way shorts or cheap joggers, and they bring out a good balance of chill-out vibes and old-school cool. That said, unlike the Keen UNEEK, which are pretty covered, the openness of these sandals makes it hard for you to wear them beyond casual occasions.
I got these true to size (10.5 US), and they were a size that was just right, although my feet were not perfectly in the middle of the sandal. They tend to move my feet towards the heel end when moving, and I suspect this is due to the shape of my feet. This can't be remedied by the straps as the adjustment does not allow you to adjust a single area.
But no one likes ads, so I got rid of them. If my articles helped you, I ask for your support so I can continue to provide unbiased reviews and recommendations. Every cent donated through Patreon will go into improving the quality of this site.
Materials
The laces are a patented Performances Laces 2.0, introduced in 2016, which looks like a thicker version of the material used in bag straps but with a slight sheen to them. They're smooth to the touch, so smooth that it made me wish that they didn't stitch their logo tags on. The tags on the laces cause a slight, scratchy irritation that users could certainly do without. The strap across the top of the ankle, called a tech strap, looks like the same material but comes in a different stitch, probably to accommodate the velcro.
The sole is the industry standard, Vibram, specifically the Non-Marking Vibram® Morflex Sole. The Morflex sole is designed to be a lightweight sole for enhanced mobility and energy conservation and with excellent comfort with high-shock absorbing qualities to make it the perfect sole for lifestyle and adventure.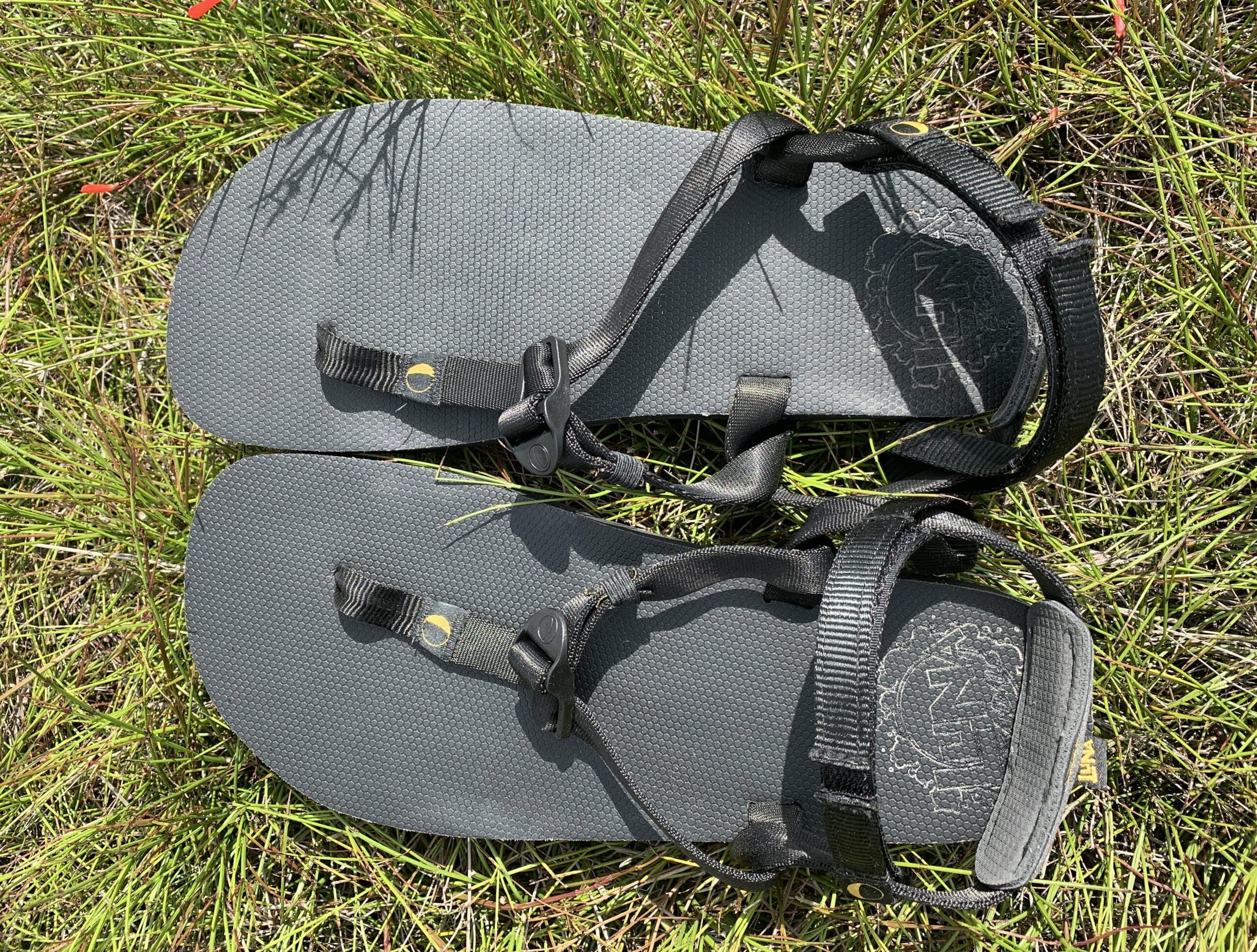 The footbed is made of MGT (Monkey Grip Technology), a rubberized top with superior traction and durability. MGT is perfect for its slip-resistant properties in wet/moist conditions, and therefore perfect for what I got it for, to travel with. The holes in the toe and ankle are also reinforced to minimize them as a point of weakness. The footbed also molds itself to your feet after extended use for a customized fit. The Mono Gordo 2.0 is one of their thickest models (15 MM base + 4MM tread height), so the moldable nature of these sandals will be most apparently felt, something that I am personally looking forward to.
Quality
Most footwear manufacturers have taken their manufacturing line elsewhere in search of cheaper labor; LUNA Sandals are created, designed, tested, assembled in Seattle. In general, I've found that quality is pretty much assured when products are made America, apparent in GORUCK or TOM BIHN products.
Simply reading the comments on the product pages, you can get a pretty good idea of how loved LUNA sandals are. People put thousands of miles on their sandals. While the durability of the sandals could differ depending on model, use, gait, weight, terrain, usage pattern, and climate, some customers use them to run 100km races through sharp rocks and muddy terrain. So, it's not unreasonable to expect to use them longer than your average sandals. I am unsure that I would be able to wear these out to answer how long these sandals will actually last.
If you are the type who likes to use the same items for a long time like me, going for thicker and heavier models allows you to use them longer. The Mono Gordo 2.0 is the thickest of all the models, so I expect to use them for a lot more than the two years that my Keen UNEEK gave me.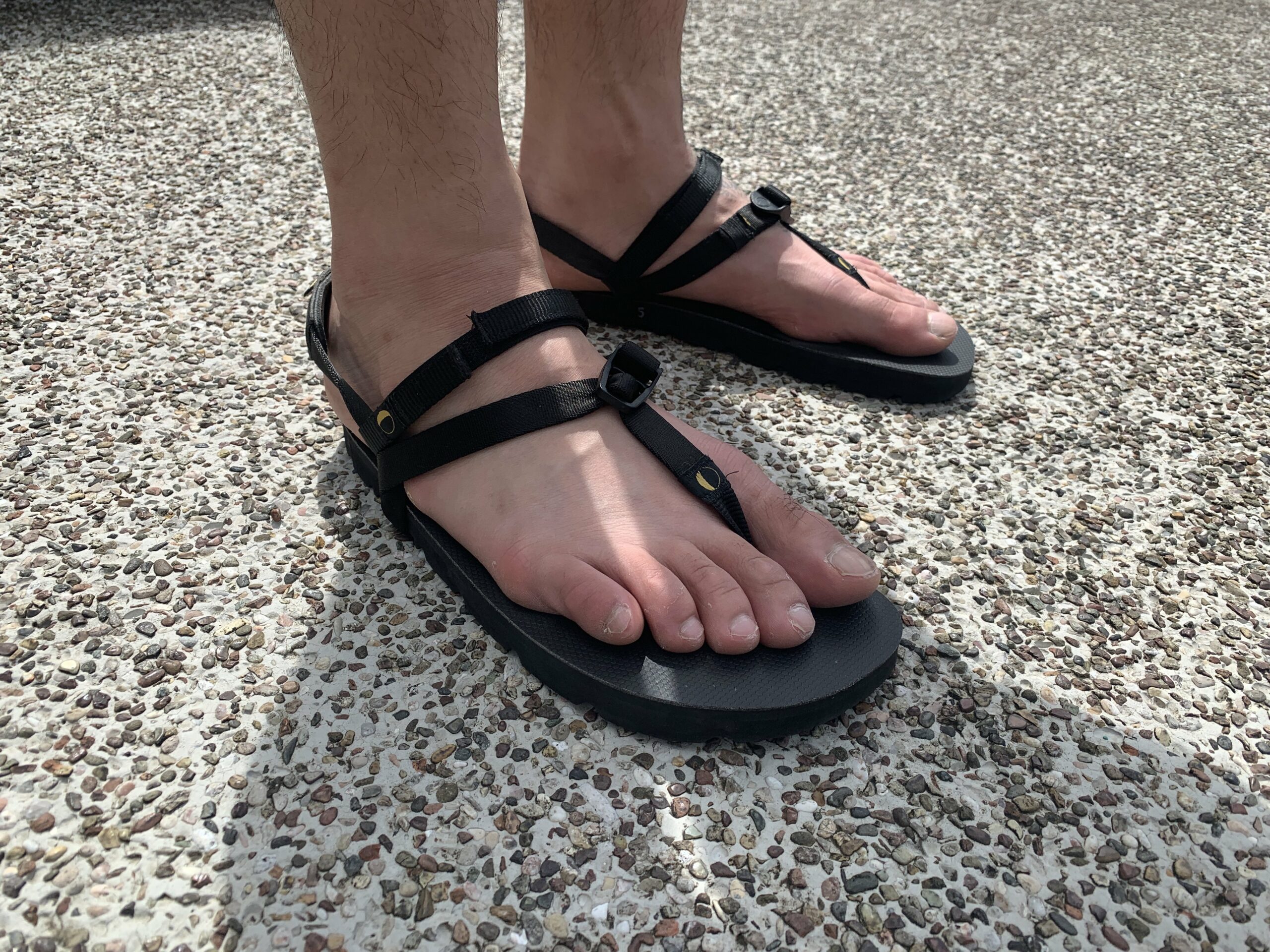 While the sole is not replaceable, LUNA offers lace replacement. However, you would have to send it in as it creates special tools and know-how. For international customers like me, this might not be a viable option given the shipping costs.
Luckily for me, LUNA also offers a MoonRock Guarantee program, which guarantees the sandal to be functional during the lifetime of the sandal's tread, meaning that as long as your sole doesn't wear out, you can replace it if any other part of the sandal breaks. For the fickle-minded, you can return the sandals within 30 days, no questions asked. You can also exchange it for a new model, and they would pay for the return shipping. For the hoarders, you can return the sandal after 30 days as long as you keep them brand new and can be resold as such. That's a pretty generous, risk-free policy if you ask me.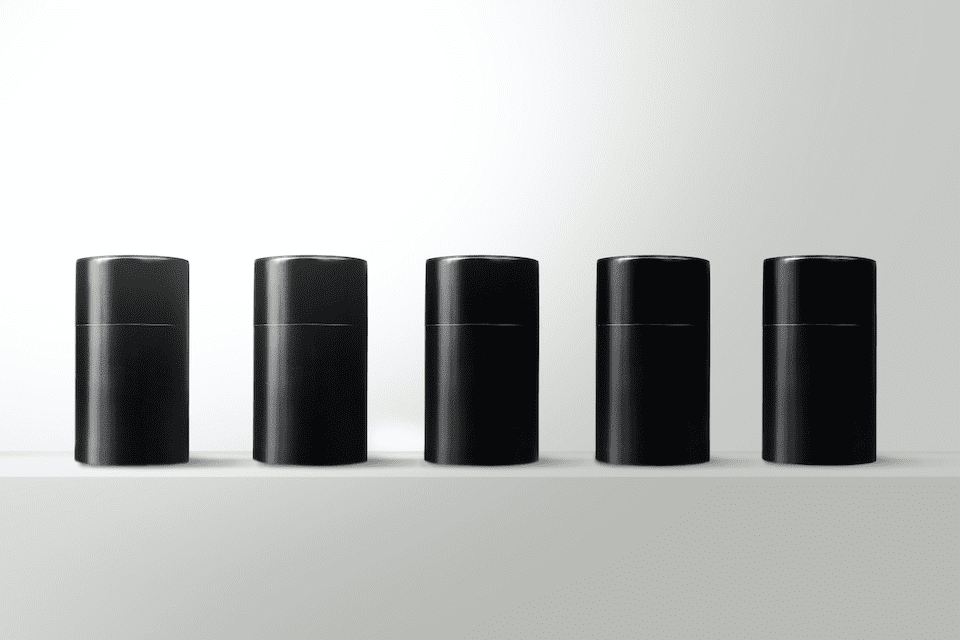 I found a 100 year old company that would create these heirloom quality canisters for me. They are handmade and will keep your tea leaves, coffee beans or anything that you need dry for years to come.
or read review
Usage
The fit is arguably the most tricky aspect of the sandal. Since you adjust a single strap, the fit is balanced across all parts of the fit. So you wouldn't be able to get a customized level of adjustment if you, for example, want a tighter fit at the heel and looser fit around the toes. That said, with the use of the removable tech strap, it provided a pretty snug fit, suitable for the long-distance running it's made for.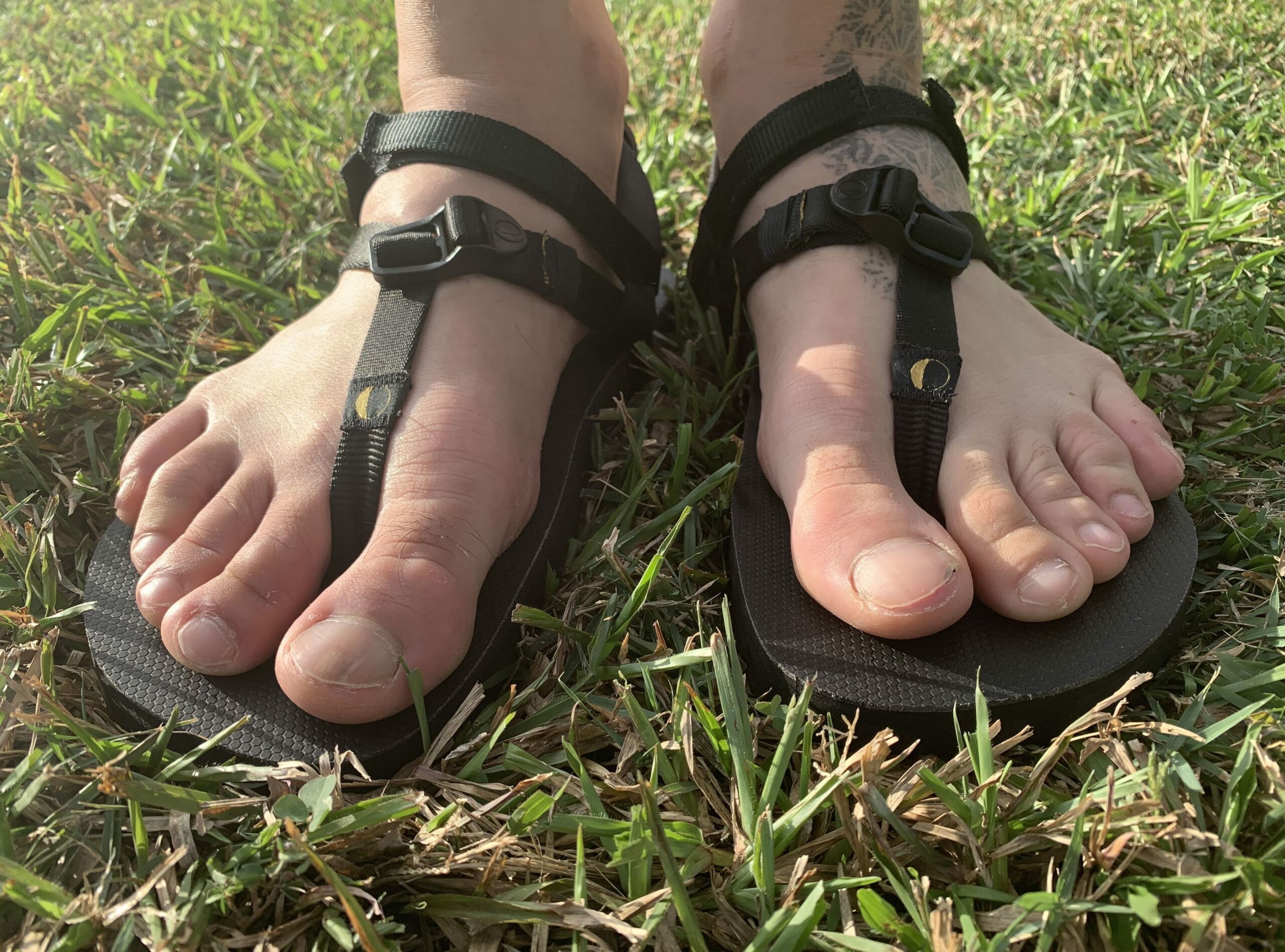 A small issue is that you must get the adjustments just right. It's a little too loose, and it'll move around excessively, causing blisters at all points of contact. Personally, I would like to slip on sandals without fiddling with the straps since I use sandals mostly for casual situations. However, it's a little hard with LUNA sandals because of the lack of structure and shared adjustment system; adjusting the straps each time since inevitable. Also, just wanting to adjust a single point, you would have to adjust all points since it's all adjusted accordingly. Even after using the sandals for a while, I would still have to take them off each time and fiddle with it a bit to get the adjustment right. The worst part about this is the heel support piece on the back strap would move out of the way. As that piece is rubberized to keep it in space, adjusting it meant you have had to take off the sandal to do so.
This pair, in particular, comes with the tech strap, and I tried walking around a little without them, and I really can't imagine how that would work. The back strap would not stay up, and it doesn't feel very secure. I would say that wearing it with the tech strap is a must. The tech strap, itself, is removable, so that means that it's not secured to any part of the actual lace. When adjusting, these would sometimes come off and needed to be manually looped around the lace.
While they felt quite comfortable right out of the box, a few pressure points that some might mind persisted even after the break-in period. This is as expected from the thinner straps and adjustment system.
Unlike sandals like Xero, the Vibram soles cause the sandal to be not as packable since you can't bend them and squish them into your bag. However, with the lack of structure in the straps, you can pretty much pack them flat to the height of the sole.
As sandals are usually worn during warmer climates, LUNA sandals, with their minimal straps, make it feel like you are bare feet, allowing minimal sweat buildup and the feeling of freedom. As with most new sandals, the thicker sole of the Mono Gordo 2.0 produces a clapping sound upon each step at first, but I expect it to stop once the sole has softened and molded more to your feet.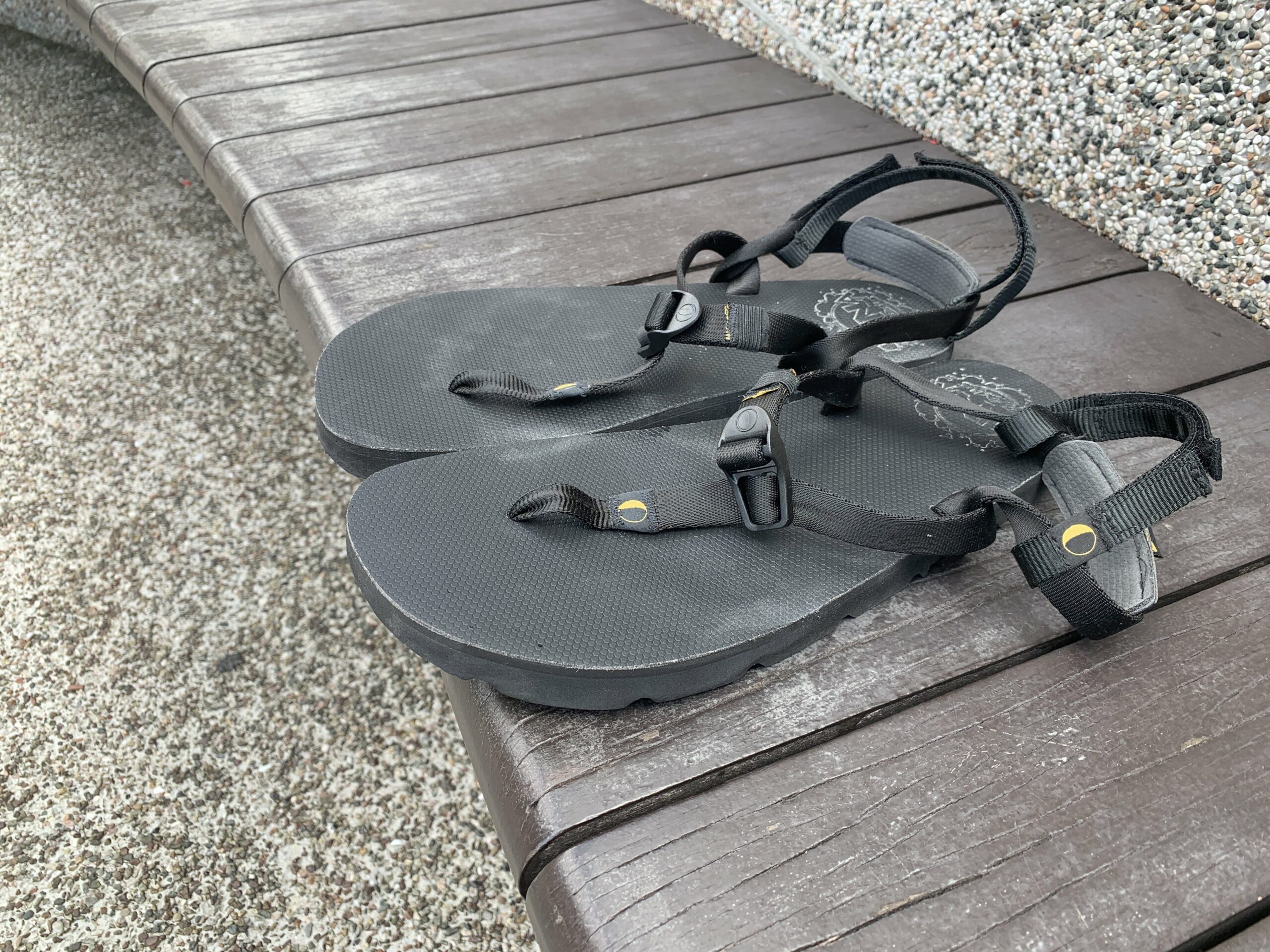 While you shouldn't compare these to hiking shoes, they are about as hiking compatible as a sandal can get. I would consider these all-terrain sandals. The upper obviously has nothing to go up against a hiking shoe, but the sole is up to par with some lightweight hiking shoes. While I am not a socks with sandals kinda guy, with a good pair of socks, these sandals can easily be all-climate. All this really relies heavily on the choice of the Vibram sole, while the footbed, on the other hand, might pose a problem by being slippery during wet conditions.
Testing
At the time of this post, I've used the sandal extensively in the tropical weather of Singapore. The sandals were all around extremely comfortable and worked well in the unpredictable tropical weather.
As expected, no signs of wear or possible failure. I have the utmost confidence in the sandal. To say that the quality is something that you can feel is not an overstatement.
However, as this is my first minimalist sandals, getting used to the sandal's lack of structure and openness required a little getting used to. I quickly got the hang of it and am unsure if I can go back to structured sandals.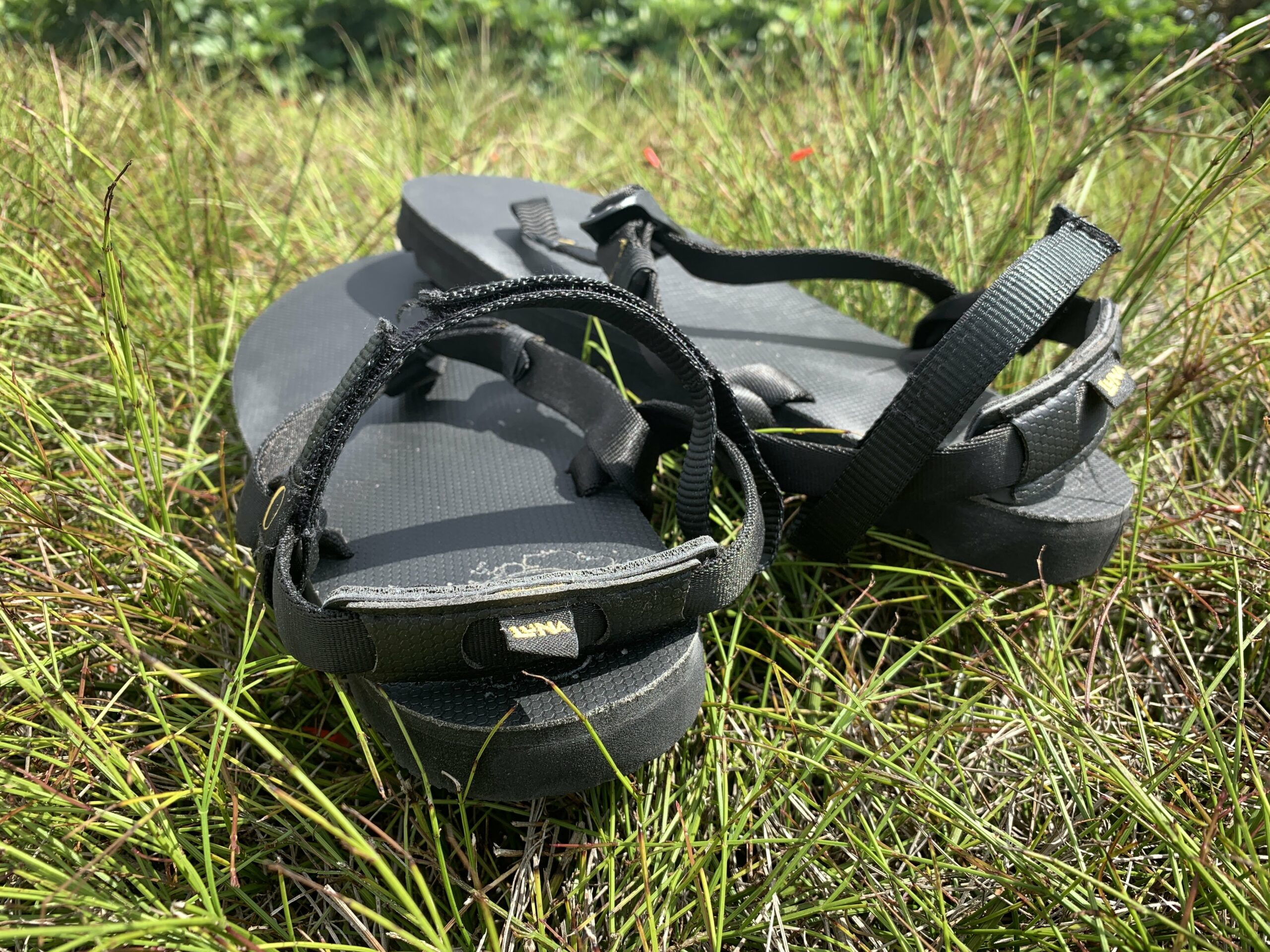 As mentioned before, the adjustment system is also something that is a bit of a bother. But once you get it right, the rest of the sandals is more or less perfect. However, if you don't get it right, you would possibly be subjected to some blisters as the footbed move around to cause friction on your feet. I had my sole feeling sore after a few days of wearing it during the break-in period.
Conclusion
Overall, a great pair of sandals, probably more suitable for hardcore runners and adventurers. For a lazy, casual traveler like me, probably a little of an overkill, but I see that as a good thing.
With the killer quality and warranties, I don't see the sandals retiring soon. However, little qualms like the unnecessary branding (my standards are probably stricter than most on this front) and the adjustment system would prevent the perfect experience. That said, those are things that you can get over or deal with just once.
Like this review? See all of my in-depth reviews.
Also, consider supporting me by being a Patreon. Every cent given will go back into improving the content of this website.