This website is made possible by readers. I may earn a small commission when you buy through the links in this article at no extra cost to you. Learn more.
Kent Wang is one of the most respected menswear brands, best known for their great balance between affordability and style.
Details
Overview
Back in the good ol' days, minimal shoes like this were in abundance. Today, you have crazy Jeremy Scott Adidas wing sneakers and all sorts of excessive design with logos that you don't need. Your shoes, or your belongings for that matter, should not be a walking billboard.
This inspired Kent Wang to take it sneaker style back to a simpler time with this pair of minimal leather sneaker. I've been salivating a pair of all black, leather sneakers after owning a pair of white Common Projects, from before I decided to only wear black.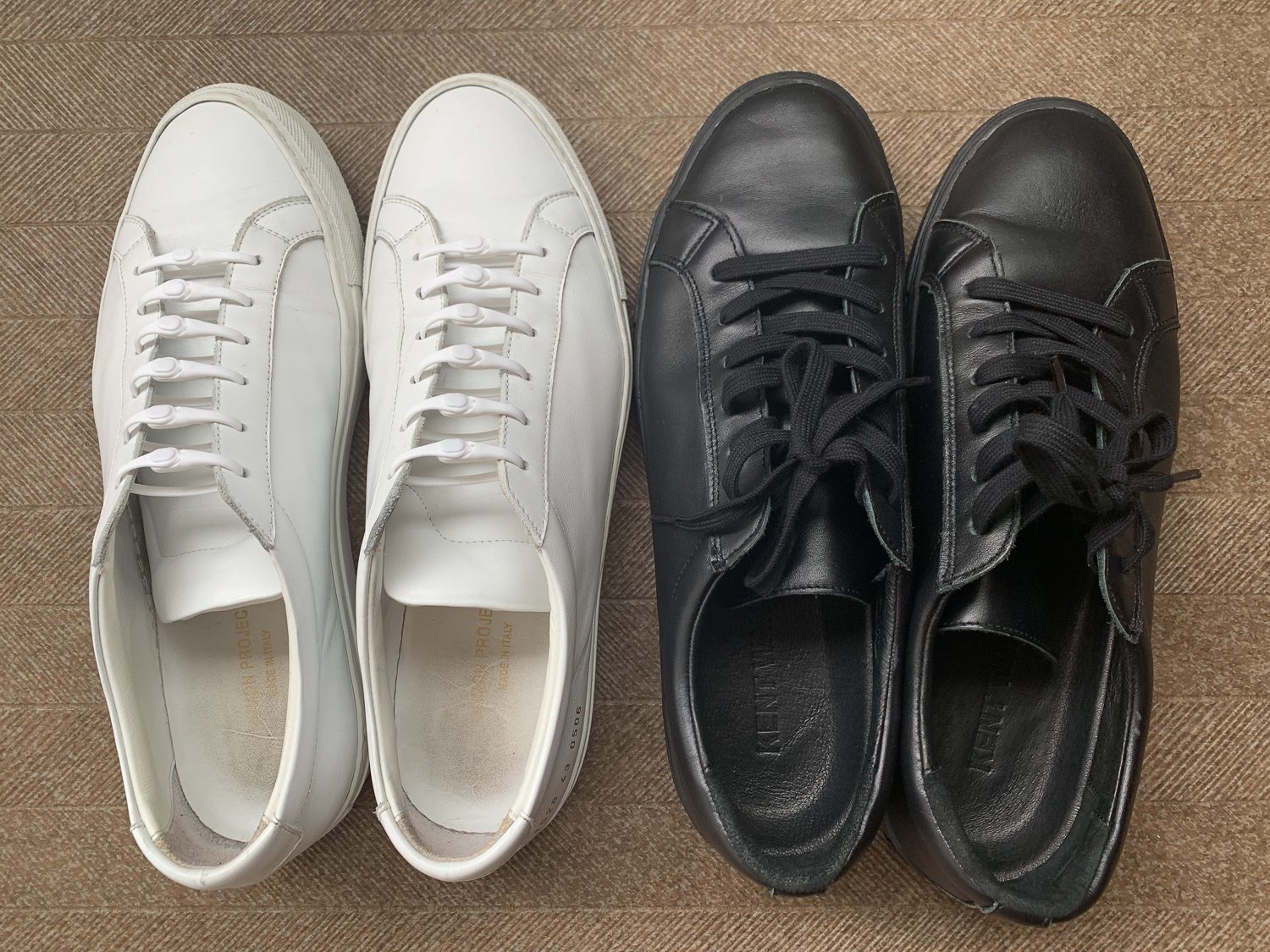 And while many might think of this sneaker as a Common Projects's alternative, I wanted to put this significantly more affordable, but no less stylish, sneaker to the test and make some comparisons to the Common Projects Achilles Low.
Style
Kent Wang, the purveyor of men's style.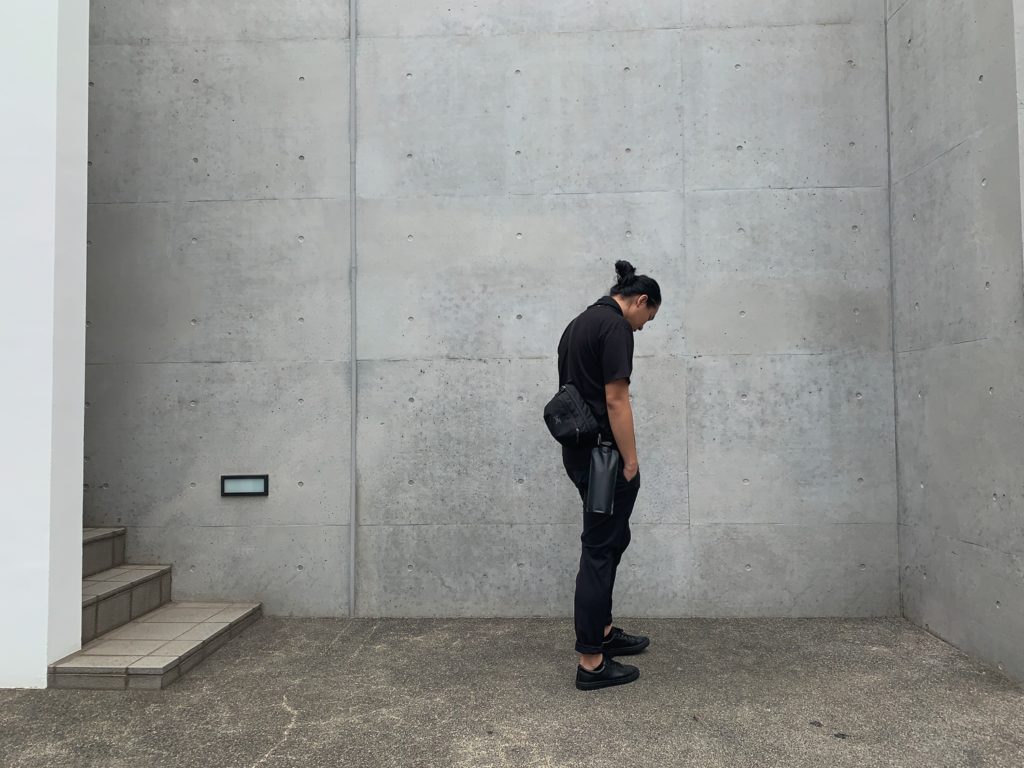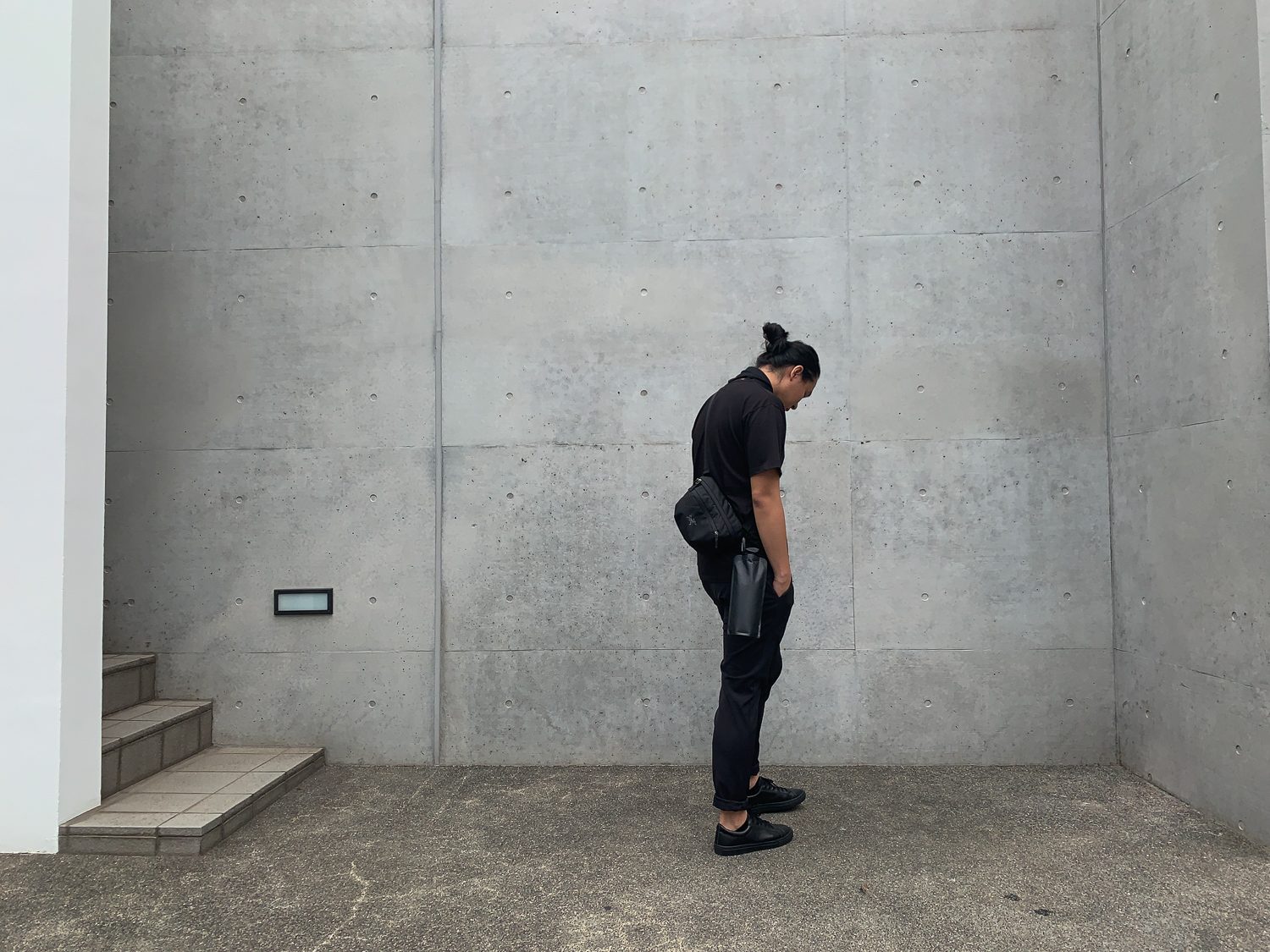 Premium Italian leather all over, in one color. There's so little you can go wrong with that combination. There's so much to love about this crisp, black sneaker.
The sneaker came with no flaws or serious issues I could spot, but there were some frayed stitched ends here and there, nothing out of the ordinary or can't be cleaned up.
If you want to nitpick, the raw edges of the leather are not pitch black, but not grey enough for you to notice unless you look real close. Although, I don't think it's possible to get it dyed true black.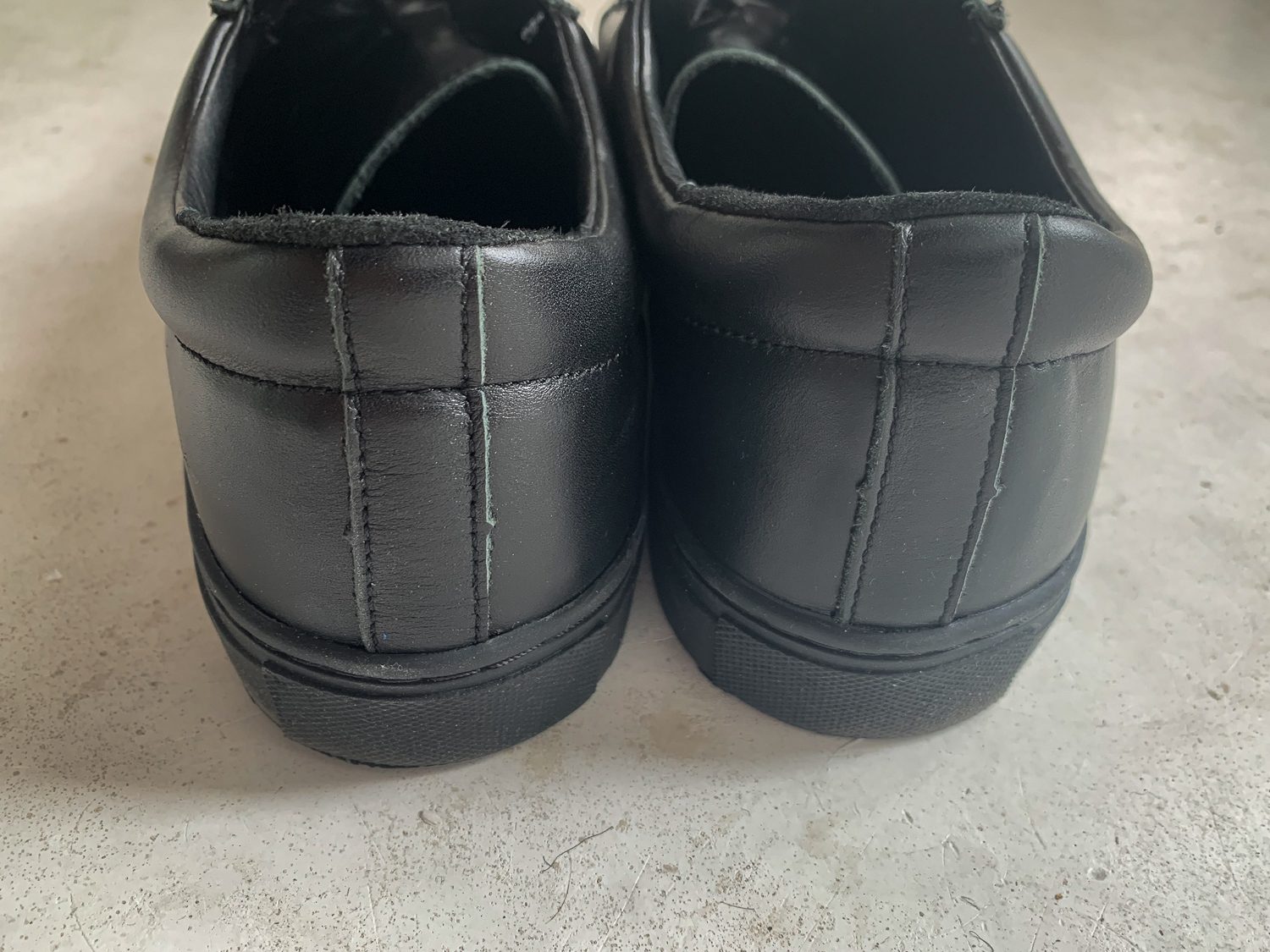 Branding
As minimal as Common Projects sneakers are, they still have their gold-printed number code logo on each shoe and a logo and a "Made in Italy" text on the insole.
The sneaker surpasses Common Projects in the area of minimal branding and have absolutely no external branding.
Why I enjoy gear and apparel that doesn't have external branding is simple. As much as I love finding and flaunting the perfect gear, they should not be the focus when someone look at you. They should accentuate and elevate you, not take away the attention from you. Never rely solely on things to lift you up.
But no one likes ads, so I got rid of them. If my articles helped you, I ask for your support so I can continue to provide unbiased reviews and recommendations. Every cent donated through Patreon will go into improving the quality of this site.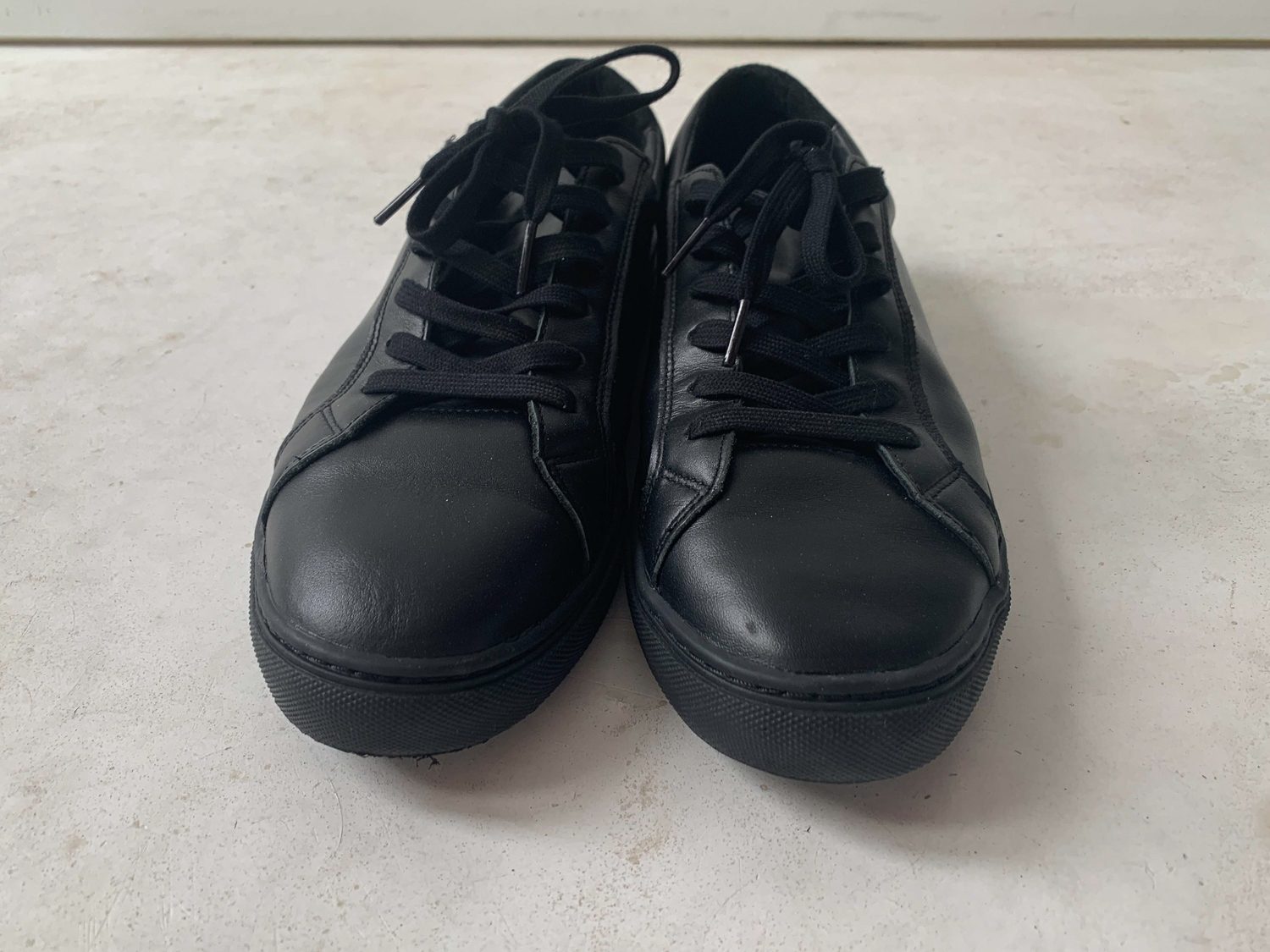 Helping me stay true to that philosophy, the only branding on this sneaker is a debossed logo on the insole. You can't see it with your sneakers on and even when it's off, it's so subtle that you have to look close to find it.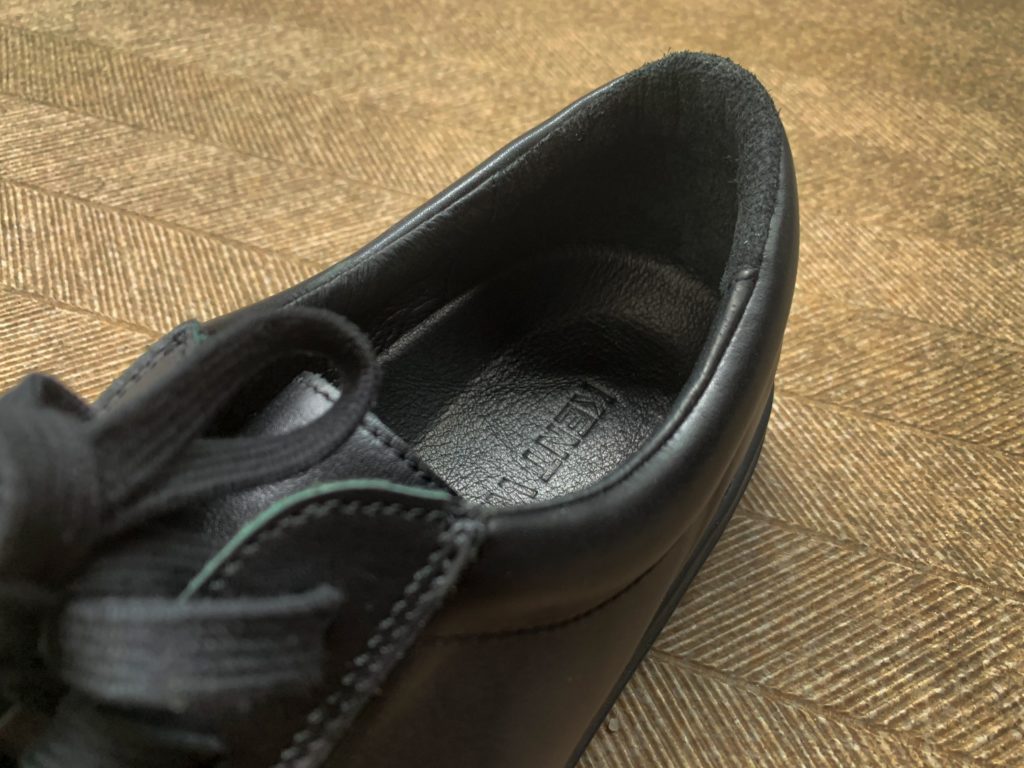 Fit
I am usually a size US10.5 but since Kent Wang does not offer half sizes, I took the advice on the product page and sized up to a size US11.
It fits true to size, and at size 11, as expected was half a size too loose for me. It doesn't feel loose if you tie the shoelaces up well.
Details
While the two shoes look similar in style, there are very minute differences if you look closely.
The edges on the leather is a little rougher on Kent Wang's sneakers. While I still consider the edges clean, they are just not as clean as its $400 counterpart.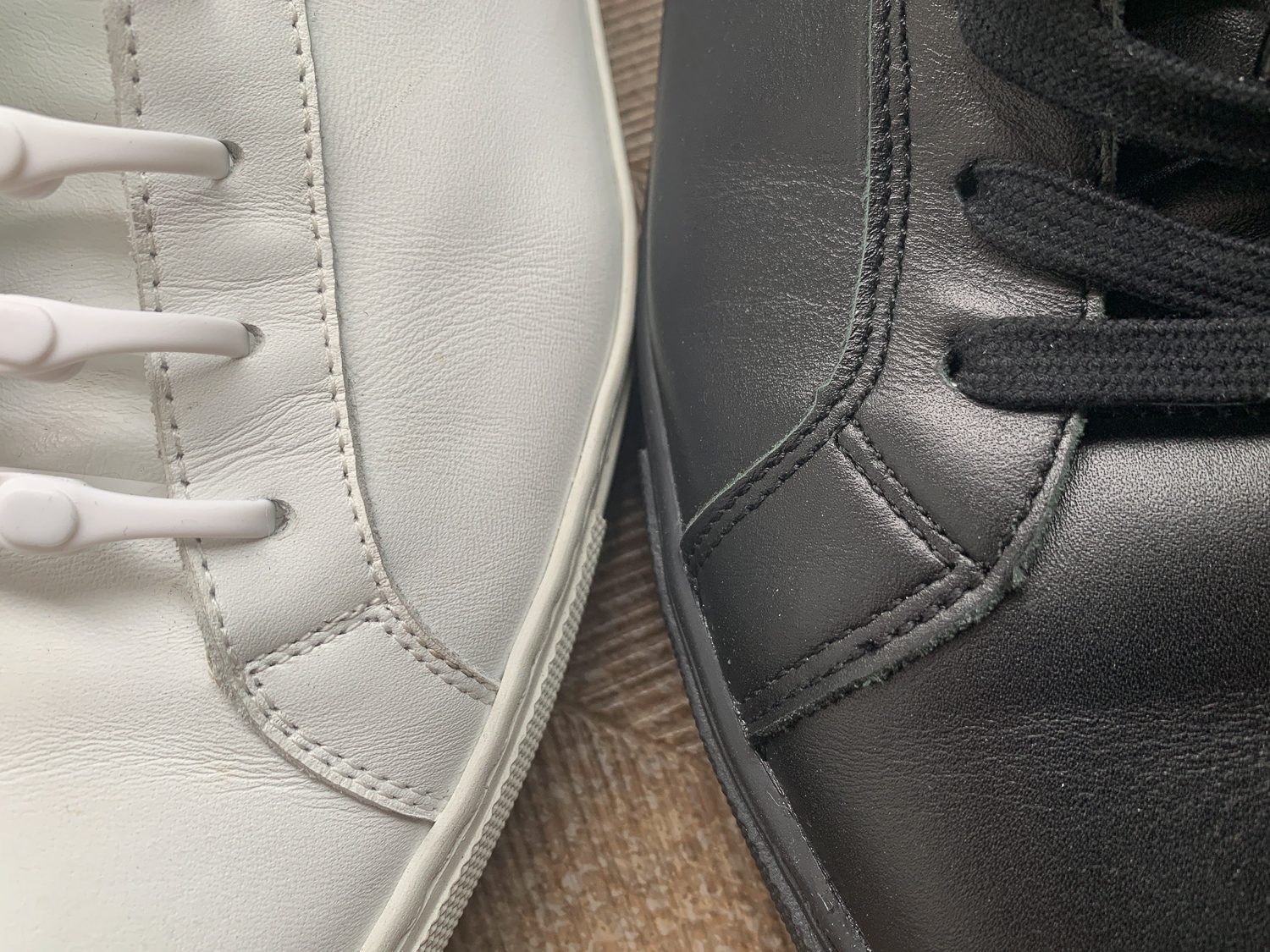 There also looks to be more leather pieces used, which is an easier process to put together but also means there are more points of failure and affects the minimal style ever so slightly.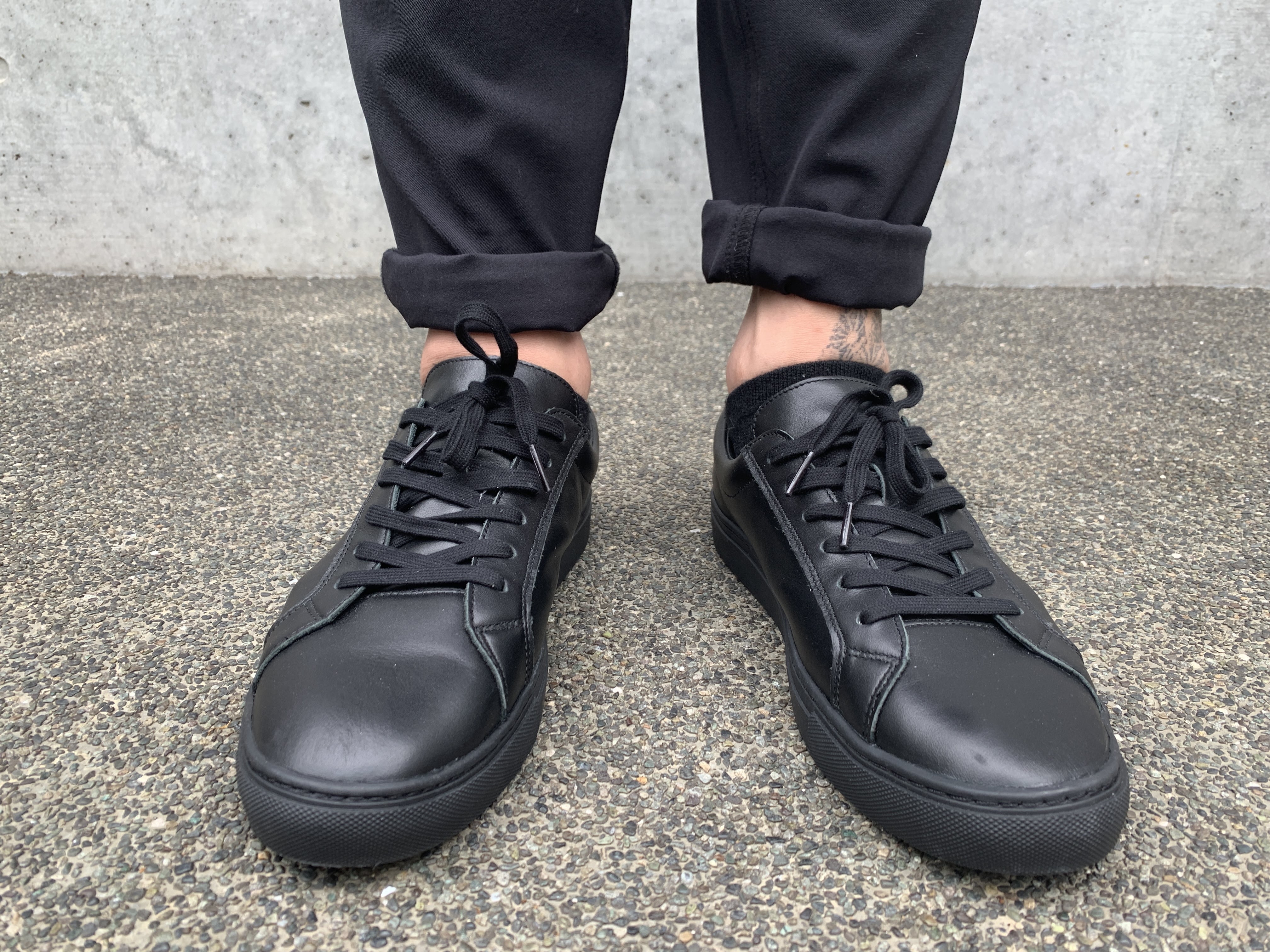 With all that said, it goes very well (it's a plain black leather sneaker after all), with all my outfits. I personally love styling it with a rolled-up, slim-fitting Seagale Performance Chinos with no-show socks.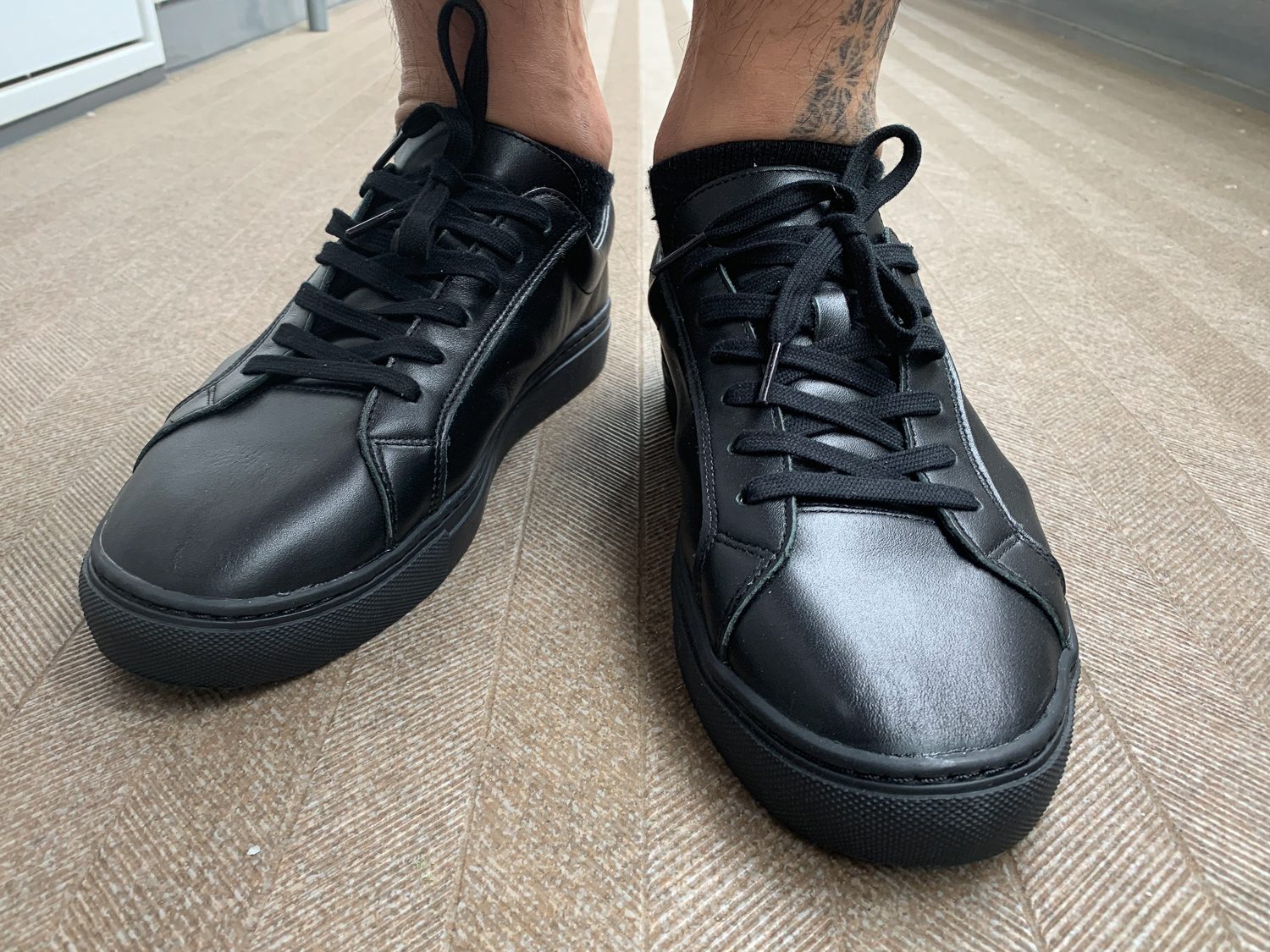 Material
These Kent Wang sneakers come in two versions. This is the better one.
Apart from the handgrade version, they have a benchgrade version model that has lower quality stitching and leather, but $50 cheaper. However, it seems that because of leather supply issues, they have decided to discontinue that version.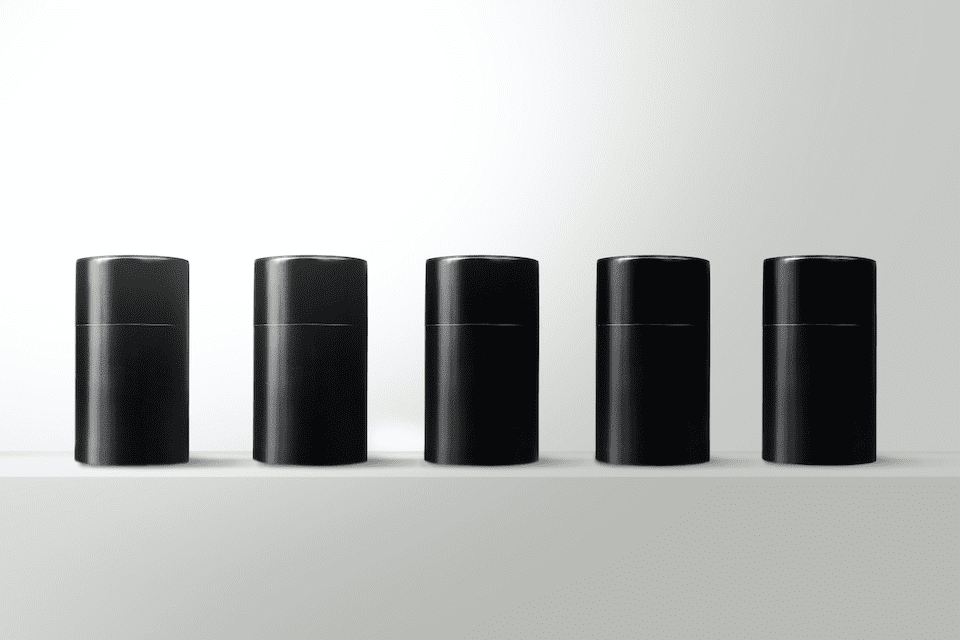 I found a 100 year old company that would create these heirloom quality canisters for me. They are handmade and will keep your tea leaves, coffee beans or anything that you need dry for years to come.
or read review
I've heard that the benchgrade version was already of good quality as it is but the handgrade was a step above.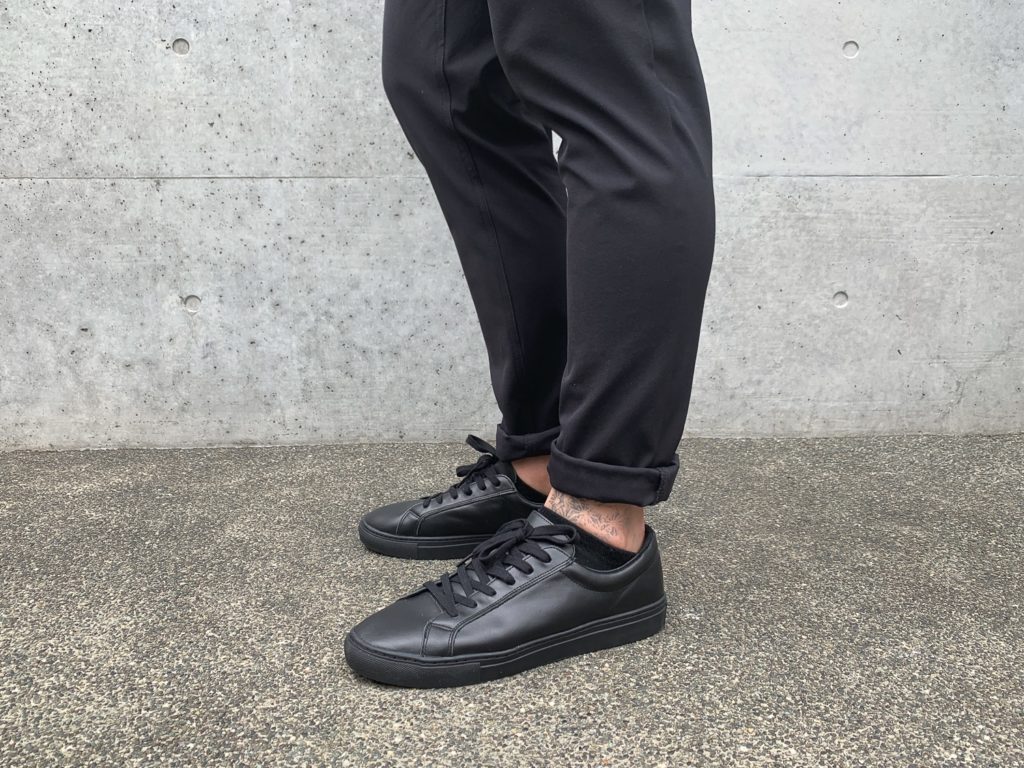 Not related to the material of the sneakers itself, but Kent Wang used to let you shave $5 (to $140) off the price if you choose to forgo the sneaker box, but it seems like, at the time of this review, the sneaker box is not included by default and the price is at $145.
They claim that most customers just throw their shoeboxes away anyway, so they decided to get rid of them. I actually like that they just by default decided not to offer sneaker box, so there won't be a chance of someone suspecting your sneaker is fake if you try to resell it.
The leather is full-grain leather from Italy. You can tell the quality from the leather having little to no wrinkles or blemishes. Part of the cost savings comes from the shoe being made in Vietnam, versus Common Projects which is made in Italy.
The leather looks to be very similar to the type of leather used in Common Projects, but the Common Projects's leather looks a tad more grainy. The leather also felt a little thicker on Kent Want's sneaker.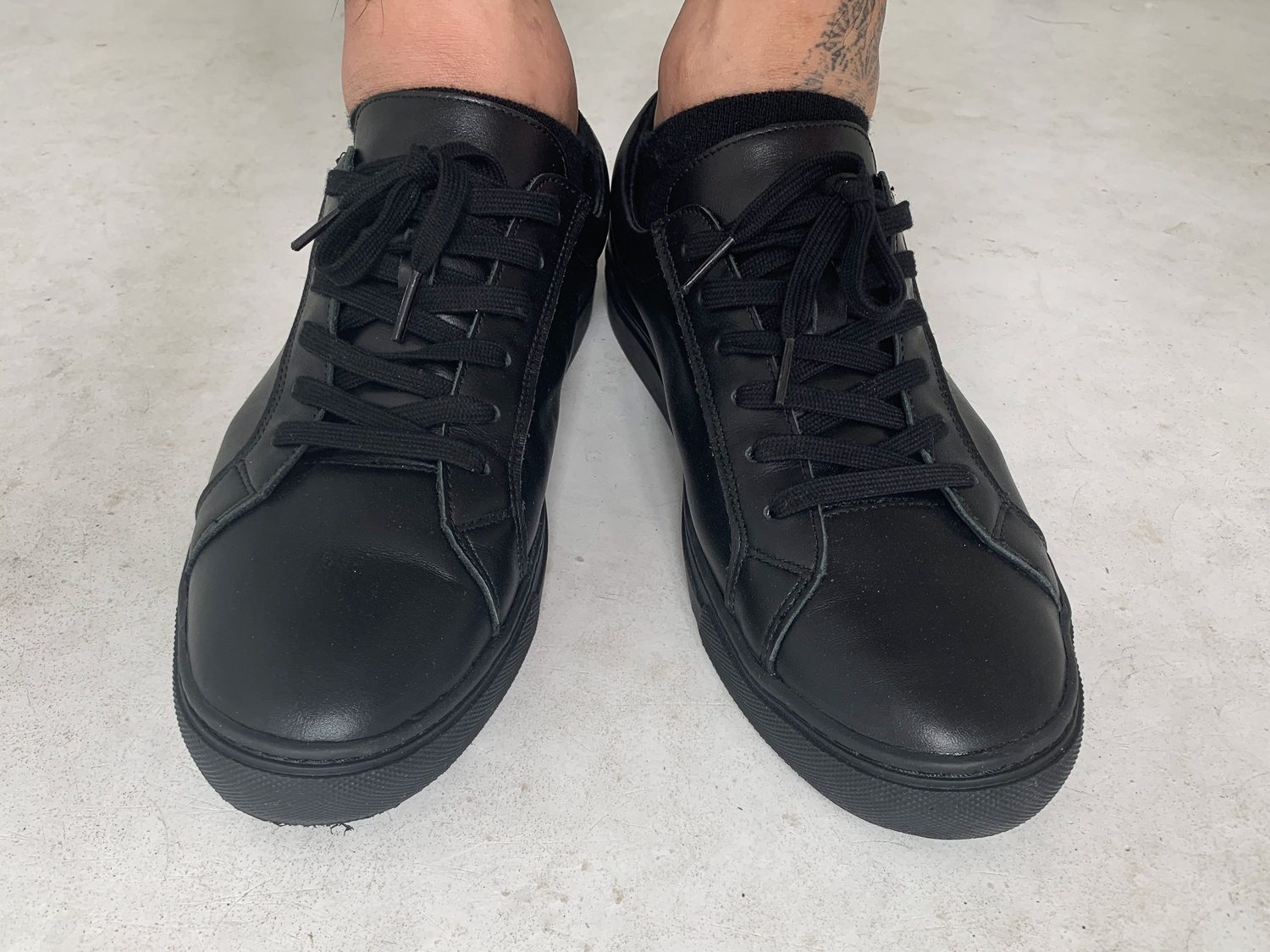 Usage
Do these Kent Wang sneakers hold up?
On feet, they felt a little harder to bend compared to Common Projects at first, but it's probably because of the extra leather pieces and the thicker padding of the collar. Or maybe because they are new?
I'm not worried because, like most leather sneakers, they get softer and conform to your feet for running sneaker-like comfort.
While they were not as flexible as I like, I did not feel like I had to break into them like leather shoes or boots. They felt very comfortable right out of the box.
This is a leather sneaker issue and not a Kent Wang issue, but unlike running sneakers with padded soles, it makes a light clacking sound when you walk. It's not excessively loud but might take some getting used to for leather sneakers newbies.
I've enjoyed the sneakers for about a week now and still think it looks so stylish each time looking at it.
Conclusion
Kent Wang is king.
Kent Wang's Handgrade sneakers is a refined and good-looking shoe. Mr Wang's been in the fashion game long enough to clearly know what he is doing.
As far as style goes, to me, it's up to par with the minimal leather sneaker king, Common Projects.
It's when you look closely and scrutinize the leather you would find some differences. But, it's unlikely that anyone is going to do that.
Personally, I wouldn't pay almost three times more for CPs when you have this option.
Like this review? See all of my in-depth reviews.
Also, consider supporting me by being a Patreon. Every cent given will go back into improving the content of this website.
Tagged common projects footwear kent wang leather review shoe sneaker