This website is made possible by readers. I may earn a small commission when you buy through the links in this article at no extra cost to you. Learn more.
Details
Price $13.99 on Amazon
Material BPA-Free 3-ply
Volume 1L
Overview
Marketed as the "Anti Bottle", the bottle above all bottles, Vapur is a flexible, foldable and rollable bottle that you can pack easily.
When I first saw the product images, I envisioned nightmares of the bottle bursting in my bag, rendering thousand dollars worth of equipment useless.
I put the bottle (with the microfilter and without) to the test in various settings to see if it will hold up.
Style
I can't believe I'm talking about the "style" of a bottle, but you know I'm going to.
From first impressions, I'm not going to lie and say that Vapur looks anything more than a premium looking hydration bladder. This is a company that definitely prioritizes packability over style.
It comes in a variety of colors, but I got the (you guessed it) black one or "Eclipse Blackout" color as they called it. It was the obvious choice ever since I decided to only wear black.
While I won't be considering the other colors this time round, I have to say I found the other colors nicely chosen, and have quite a trendy vibe, unlike the styles you get from some excessively bright or over-designed bottles.

While I am an advocate for absolutely no external branding on my products, this eclipse version has their simple logo in a cool-looking spot UV print. Subtle but edgy. Me likey.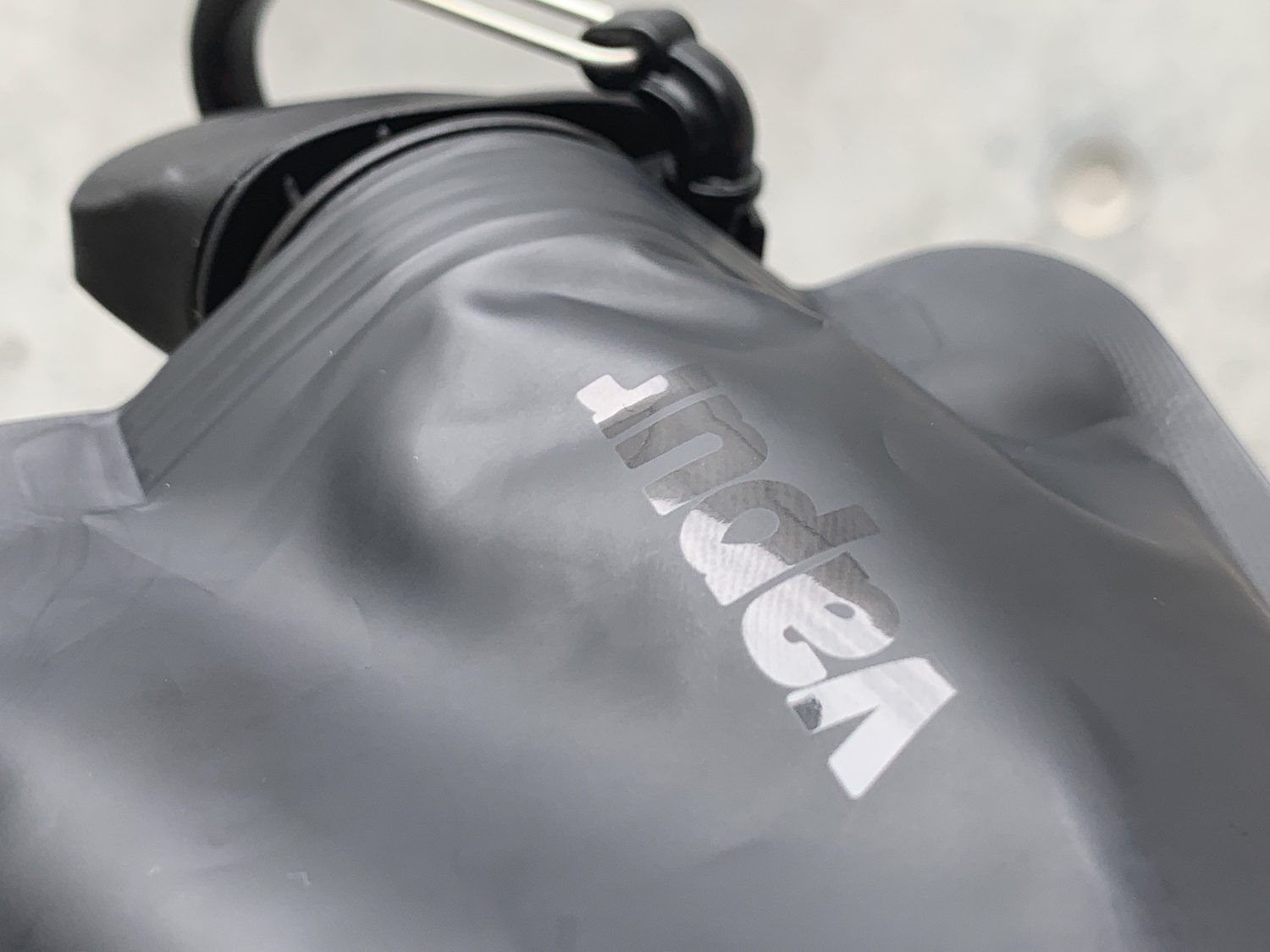 In fact, the entire bottle is black except for the metal part on the clip and a bunch of small texts at the bottom. Very low profile and definitely goes well with the rest of my outfits.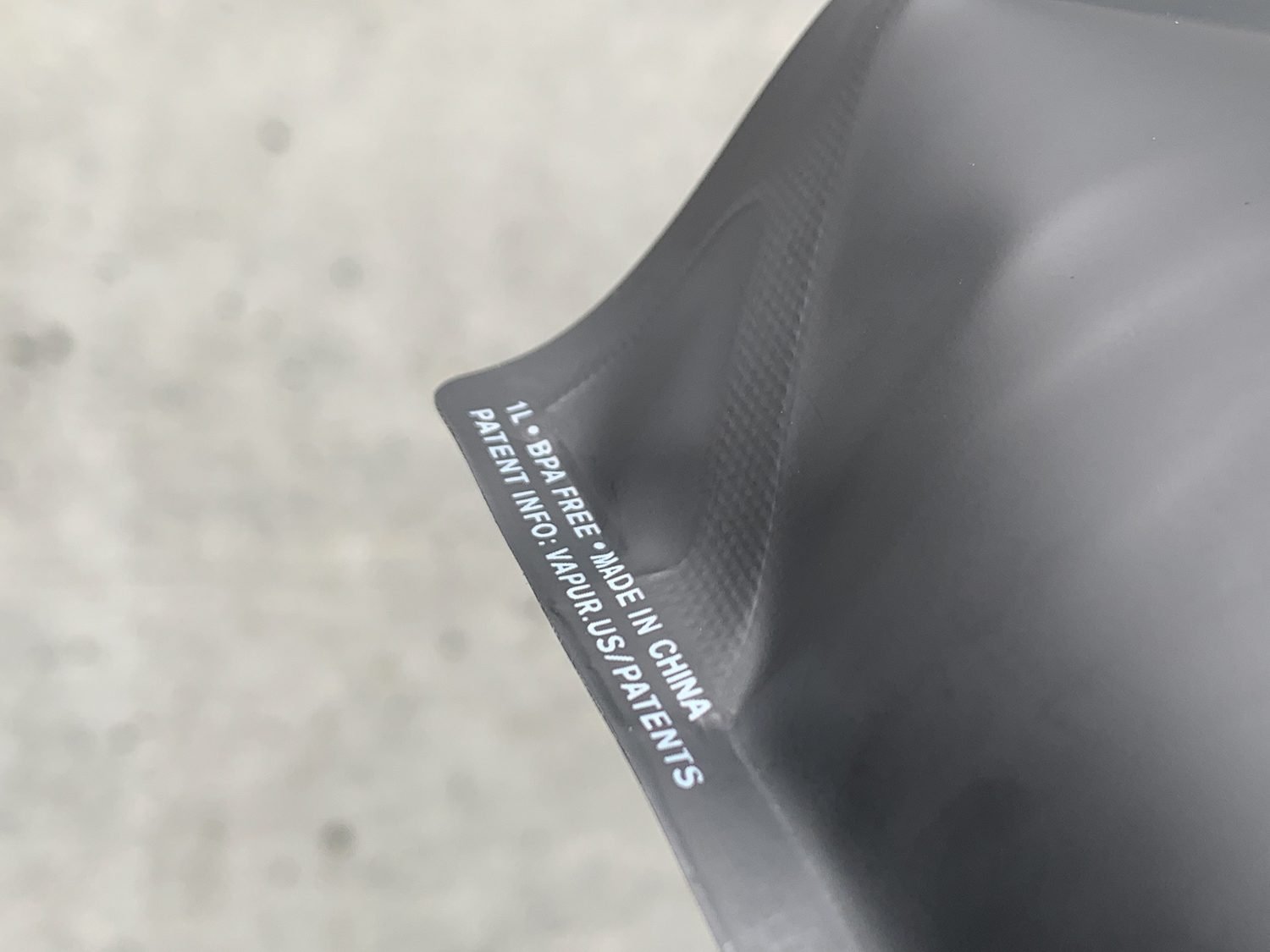 I've been using it on off days and in the office for the past few days, and the style of the bottle does get you some looks. It looks a little like an oversized, disposable juice pack, but not in a bad way.
But no one likes ads, so I got rid of them. If my articles helped you, I ask for your support so I can continue to provide unbiased reviews and recommendations. Every cent donated through Patreon will go into improving the quality of this site.
I don't really mind the style and I felt it was as cool as it can get given the advantages in packability.
Materials
Vapur Bottles are made from BPA-free polyethylene & nylon. BPA refers to a chemical agent called bisphenol A, which is sometimes used in plastics.
BPA is a concern because of possible health effects of BPA on the brain, behavior and prostate gland of fetuses, infants and children. While the research is not conclusive, brands are quick to jump on it as a marketing message. Well, it's better safe than sorry.
They are also Phthalate-free, which is a group of substances used in plastics as well, that are hormone-disrupting and can interfere with the production of the male sex hormone, testosterone. So, if you wanna keep 'em swimming strong, you should start caring.
As far as I can tell, the Vapur bottle looks as strong as a military-grade hydration bladder and I don't see it failing any time soon. Vapur states that it should last about 3-4 years depending on the usage. In case you are worried, they also have a one-year warranty, but it only applies to workmanship defects and not wear and tear.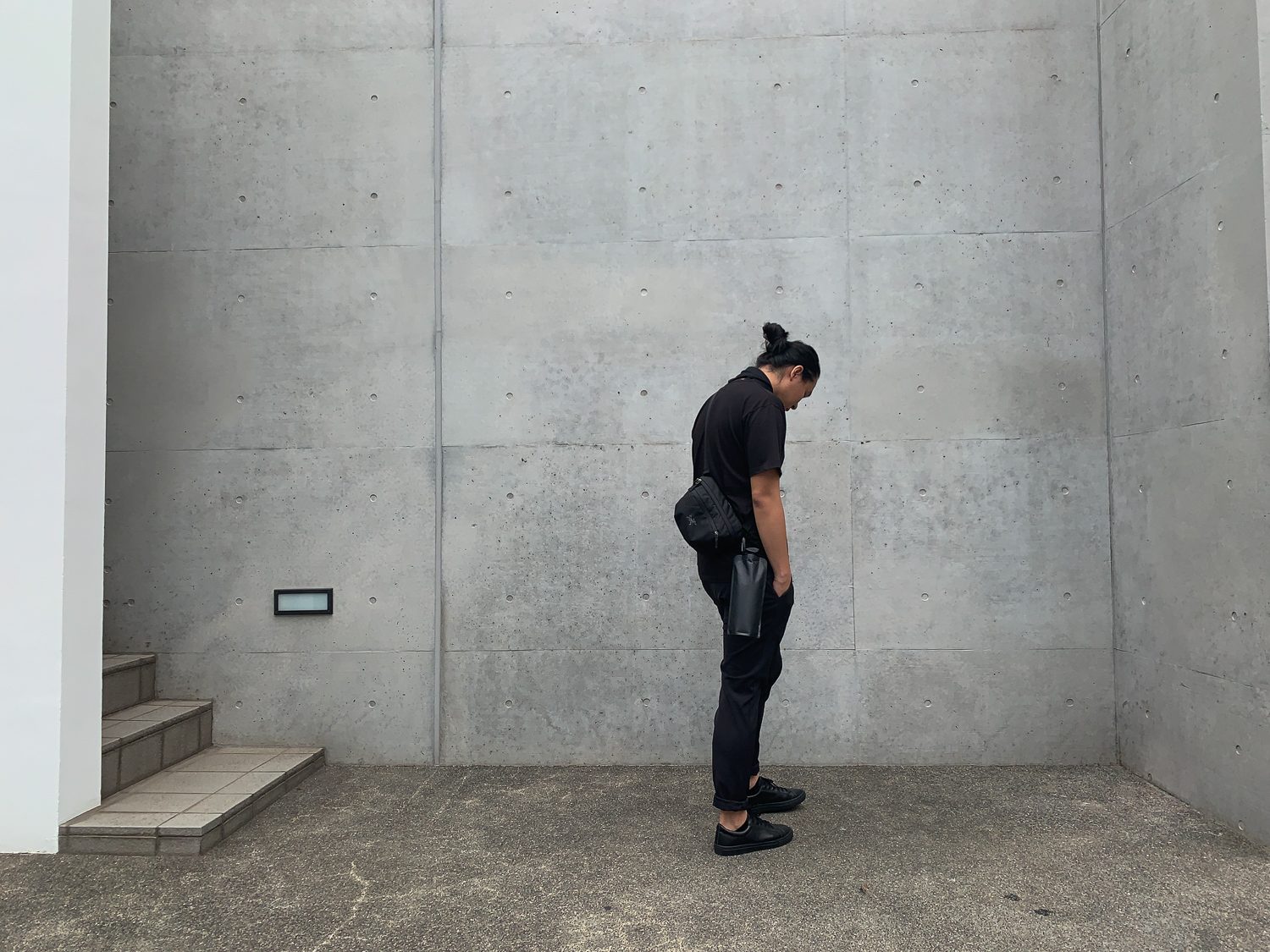 Usage
Filling
Filling water up is pretty easy with the wide mouth, but you would have to hold it up by the mouth and it does get a little heavy trying to hold it at such a small area.
You should also blow the empty bottle to expand fully before trying to fill it with water in order to make use of its full capacity.
One thing to note is that with cold water, the bottle seems to gather more condensation than plastic bottles, since it's a thinner material. This might be a point of concern if you want to avoid wetting the contents of your bag.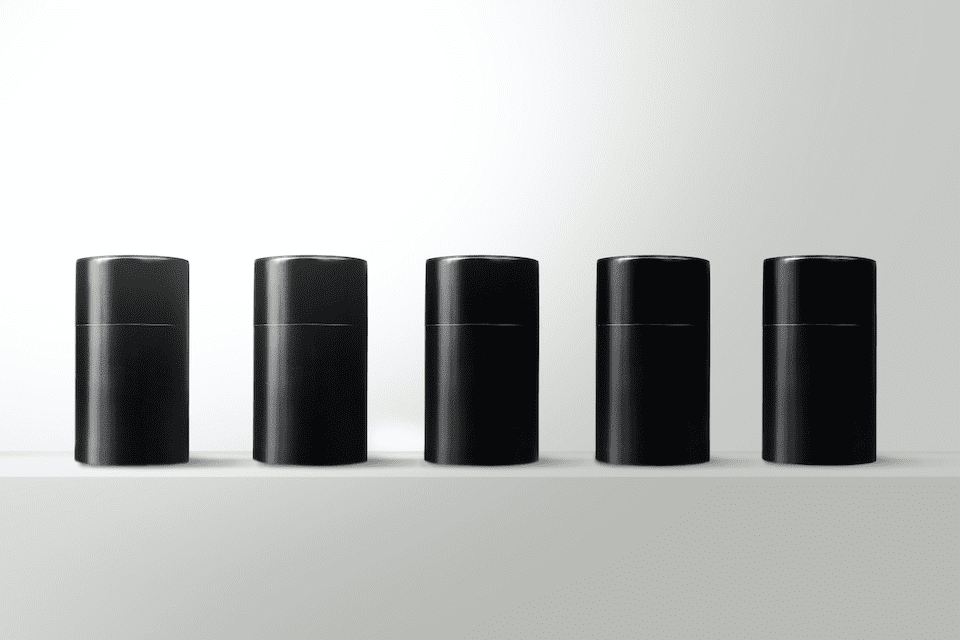 I found a 100 year old company that would create these heirloom quality canisters for me. They are handmade and will keep your tea leaves, coffee beans or anything that you need dry for years to come.
or read review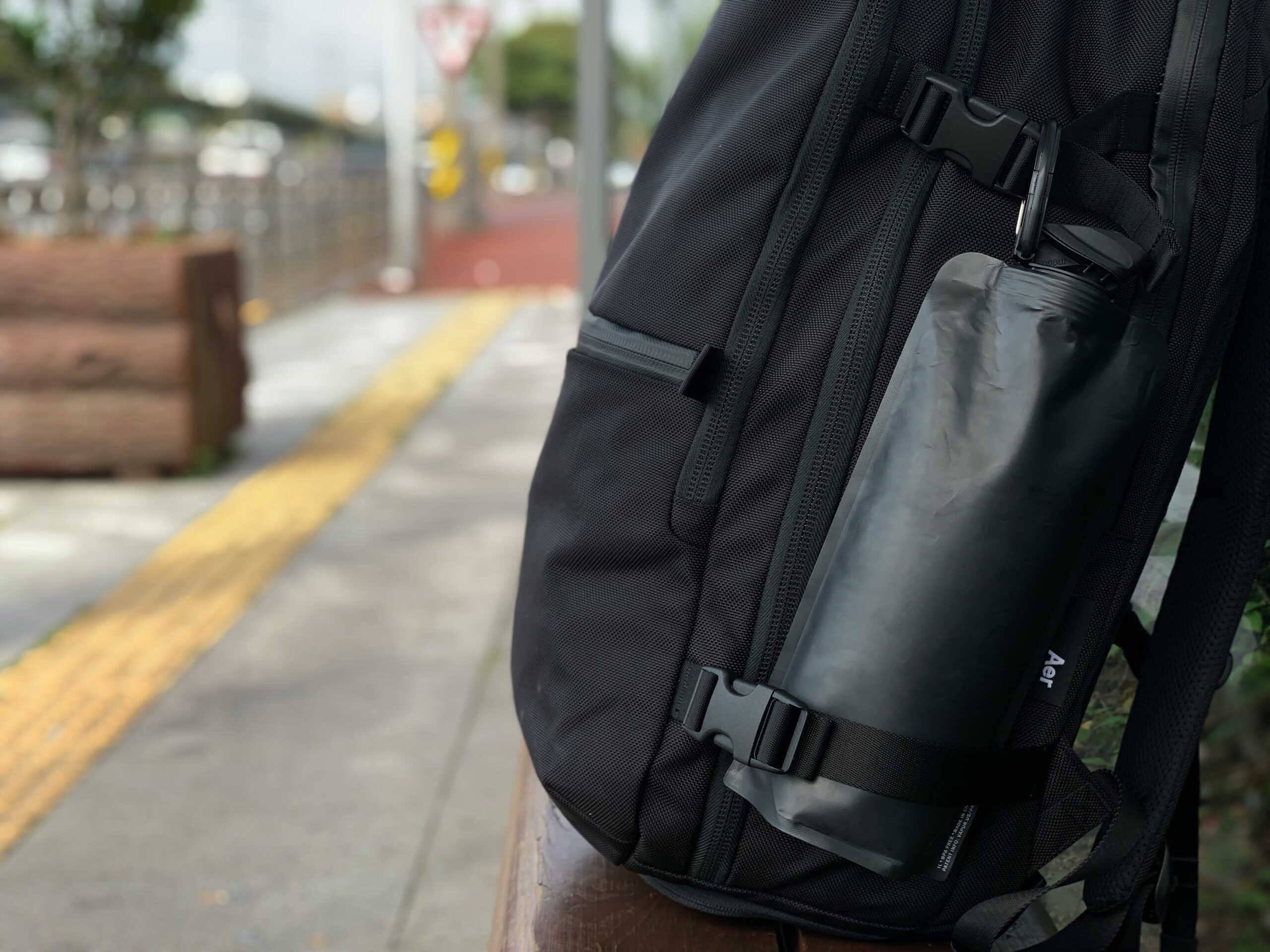 There is obviously no insulation with this bottle, so your hot or cold drink won't stay that way. You also wouldn't wanna put hot water in in the first place, unless you want to burn your fingers.
You can also choose the freeze the bottle into an ice pack for the beach or a hot day out, but you want to make sure you don't fill the bottle all the way when doing so since water expands when frozen and you would risk damaging the bottle
Drinking
When filled with water or if you blow air into it, the bottle has enough structure to stand on its own.
When drinking from it, holding it in the middle like you would most bottles, you would feel it's a little insecure. Since the body deflates as you are drinking, there is a chance of you dropping it if you don't hold on to it properly.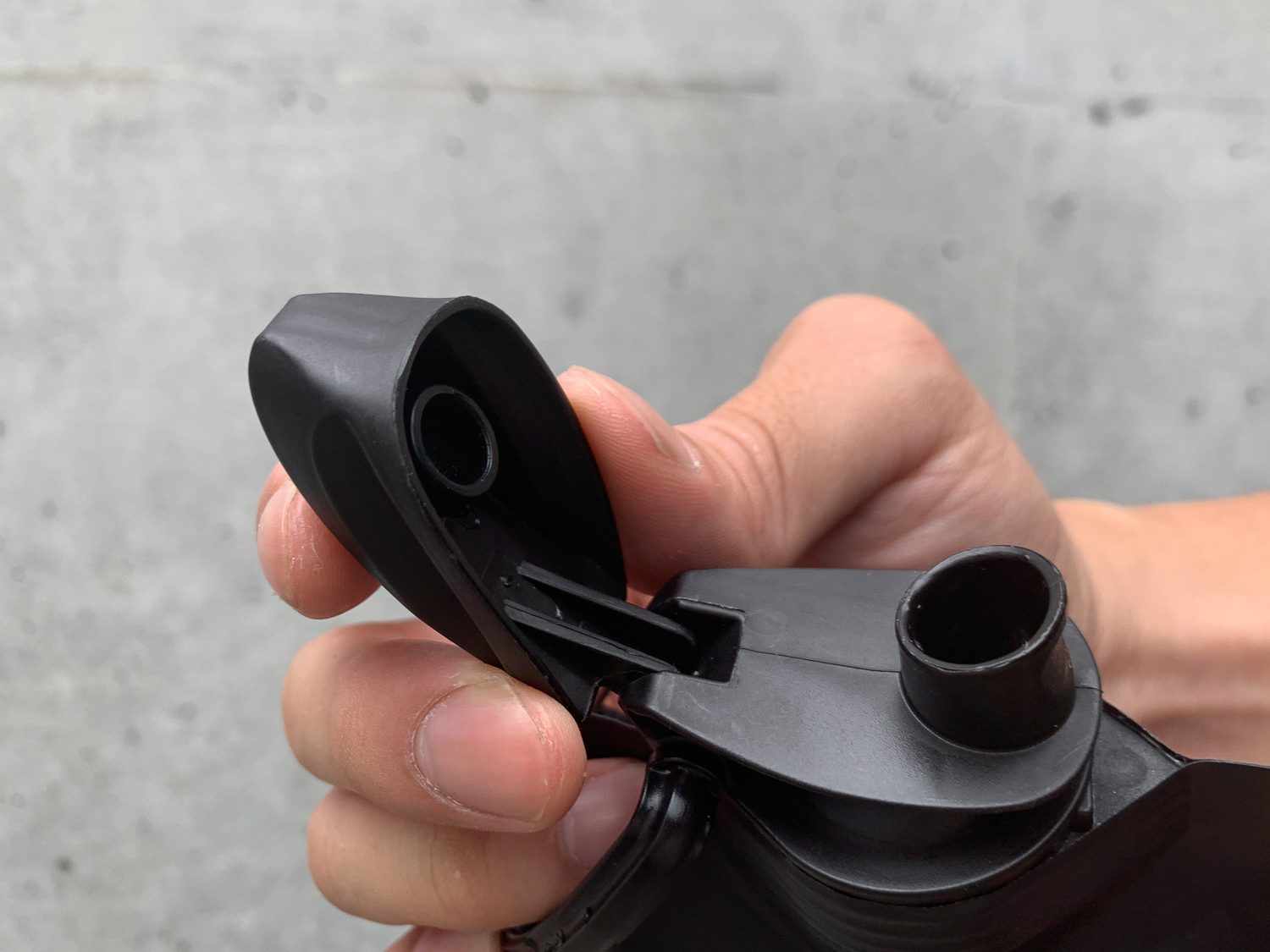 I've been using both hands to drink up till now, one hand on the plastic mouth and one hand tilting the bottle up. Holding it by only the mouth of the bottle is also not possible, since the body would bend with the weight of the water and water would not flow well anyway.
Also, it flops around quite a bit if you drink it with it filled half full. It does take some getting used to.
Carrying
For those who are thinking of getting this, I assume that you are thinking of getting it for its packability. I mean, with no water, you can roll it up and put it into your pant's pocket.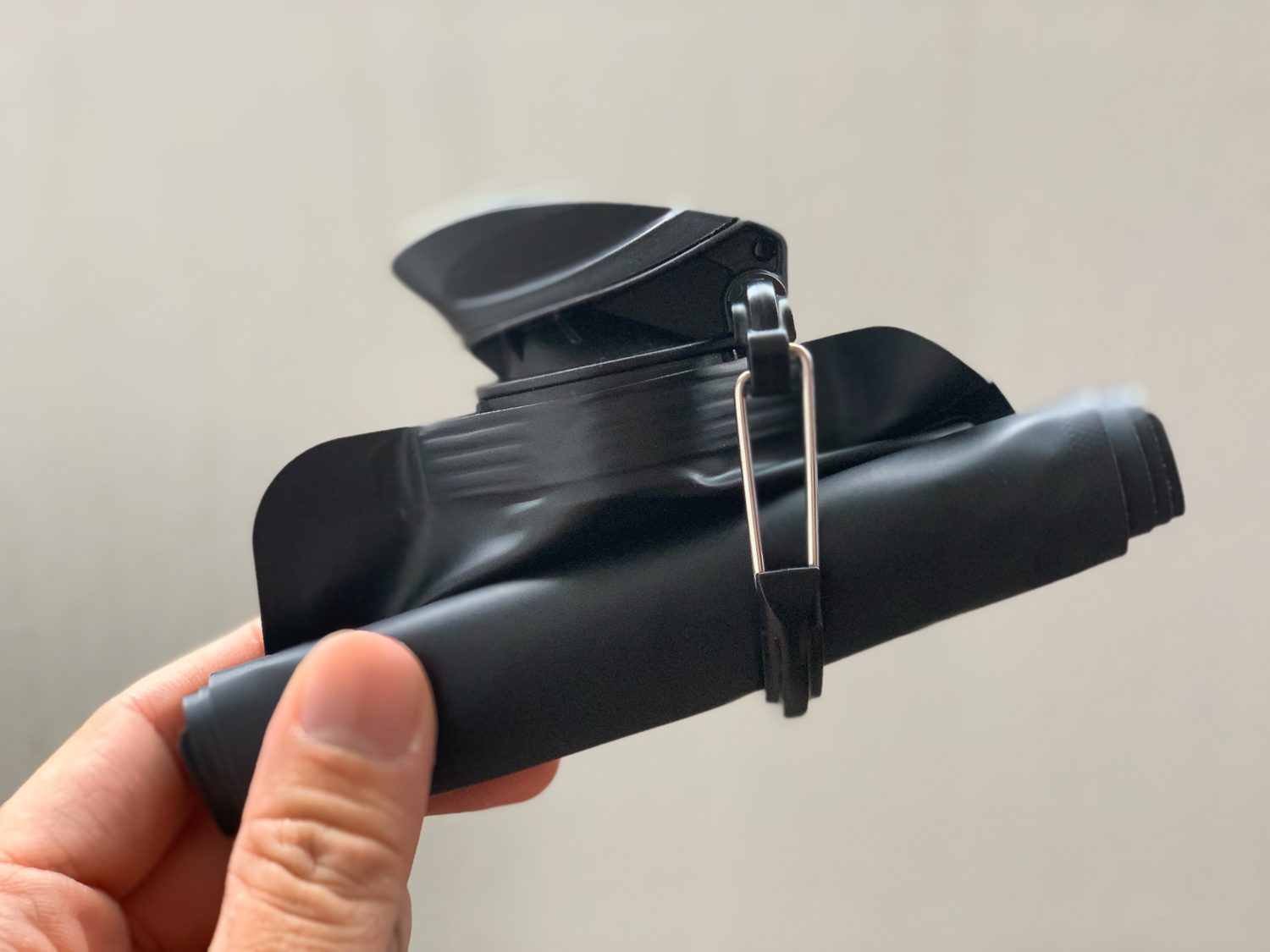 With this, you wouldn't need the water bottle pockets in bags like Tortuga Outbreaker or TOM BIHN Synapse 25.
Unlike bottles with a fixed shape, the Vapur Anti Bottle takes as much space as it needs to, and nothing more. Since it's essentially a plastic bag, it can also fit into remaining awkward amount of space.
I've stuffed the bottle into my packed Bellroy Classic Backpack Plus and my fear of it bursting within the bag was laid to rest. In fact, even at full capacity, it was able to fit itself into odd remaining space in my bag.
It comes with a clip so you can attach it to the outside of your bag. For the same reason I don't use duffle bags if you like. I'm not really in the camp of having things flail around as I move, so I wouldn't carry it that way personally.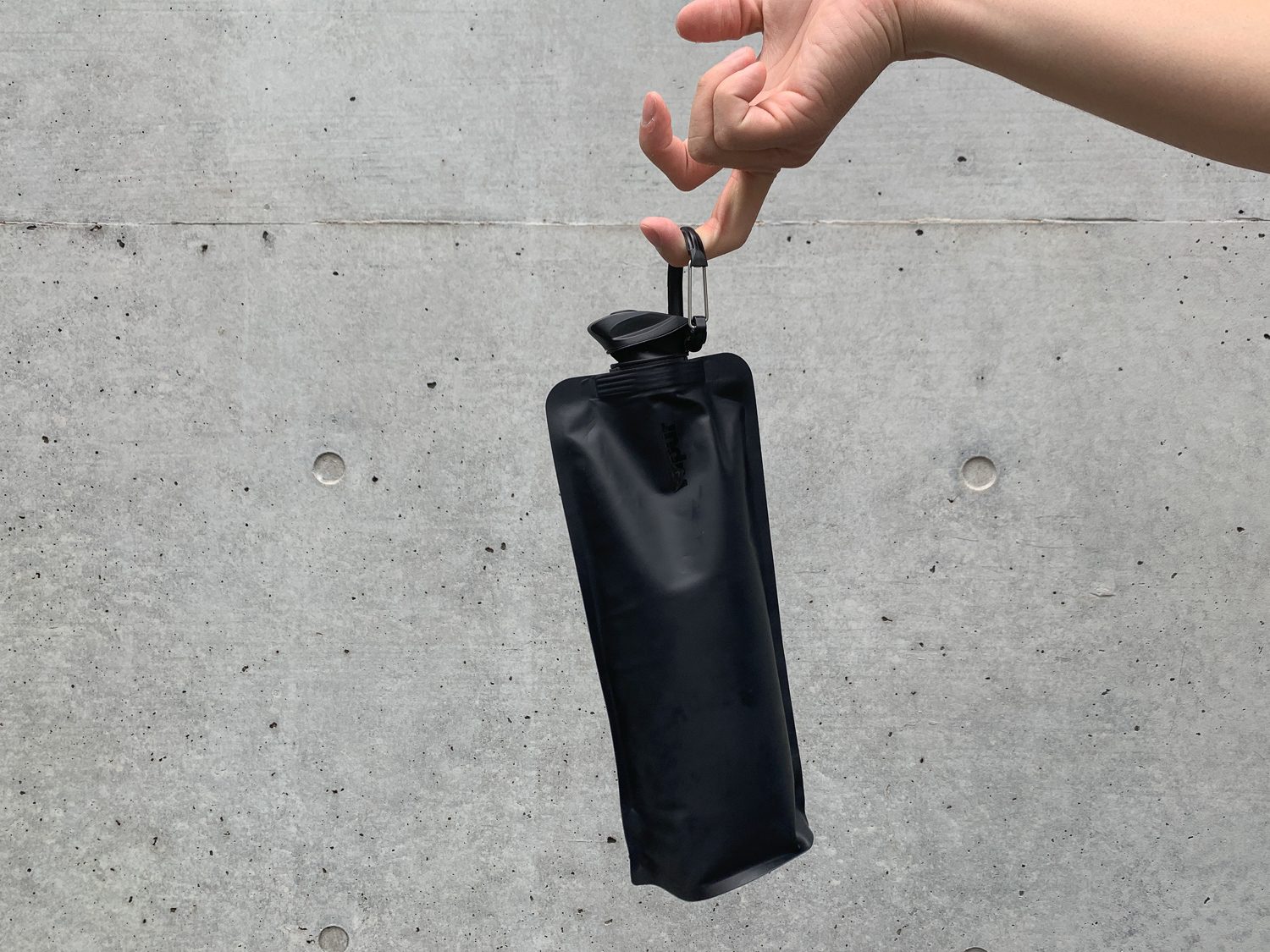 However, the clip allows you to attach the bottle to O-rings inside your bags to keep the bottle upright and prevent any potential spills or leaks. However, if you fiddle with clip too carelessly, the gate would come out of the nose of the carabiner and you would have to adjust it again.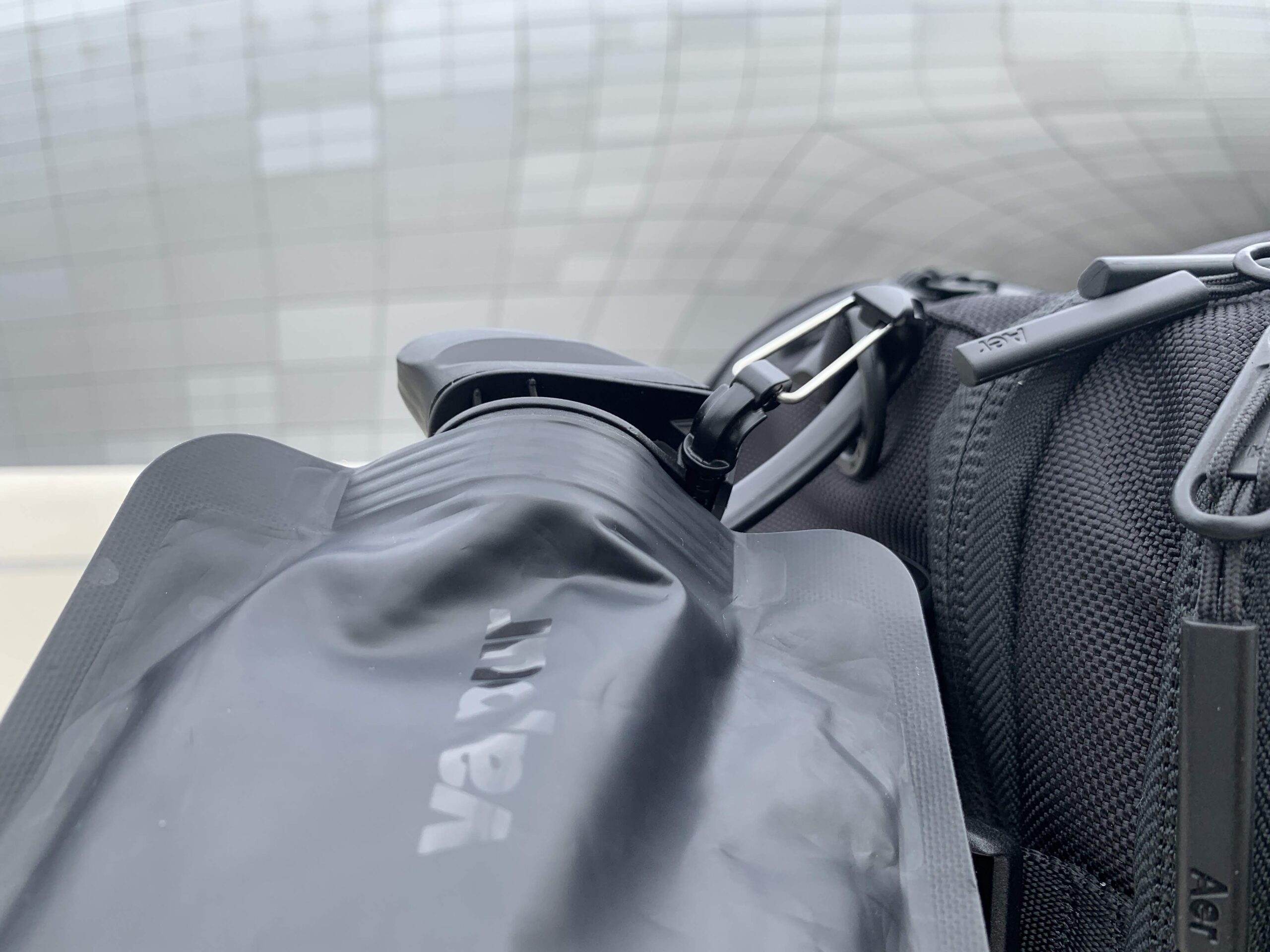 I've used the bottle for just a few months so far, and I've had no problems although there have been comments online about the matte coating coming off with dings and scratches.
I've also officially gotten one compliment on it. A fellow traveler asked me where I got the bottle at Seoul Airport and complimented me on it.
I'll be sure to update this post if the same happens for me.
Conclusion
As someone who likes to travel with the smallest bag I can, the packability of this bottle is a weight off the shoulders (literally as well).
Being able to roll it up when empty and attach it to the outside of your bag when full essentially eliminates the need for space to be taken up to stay hydrated.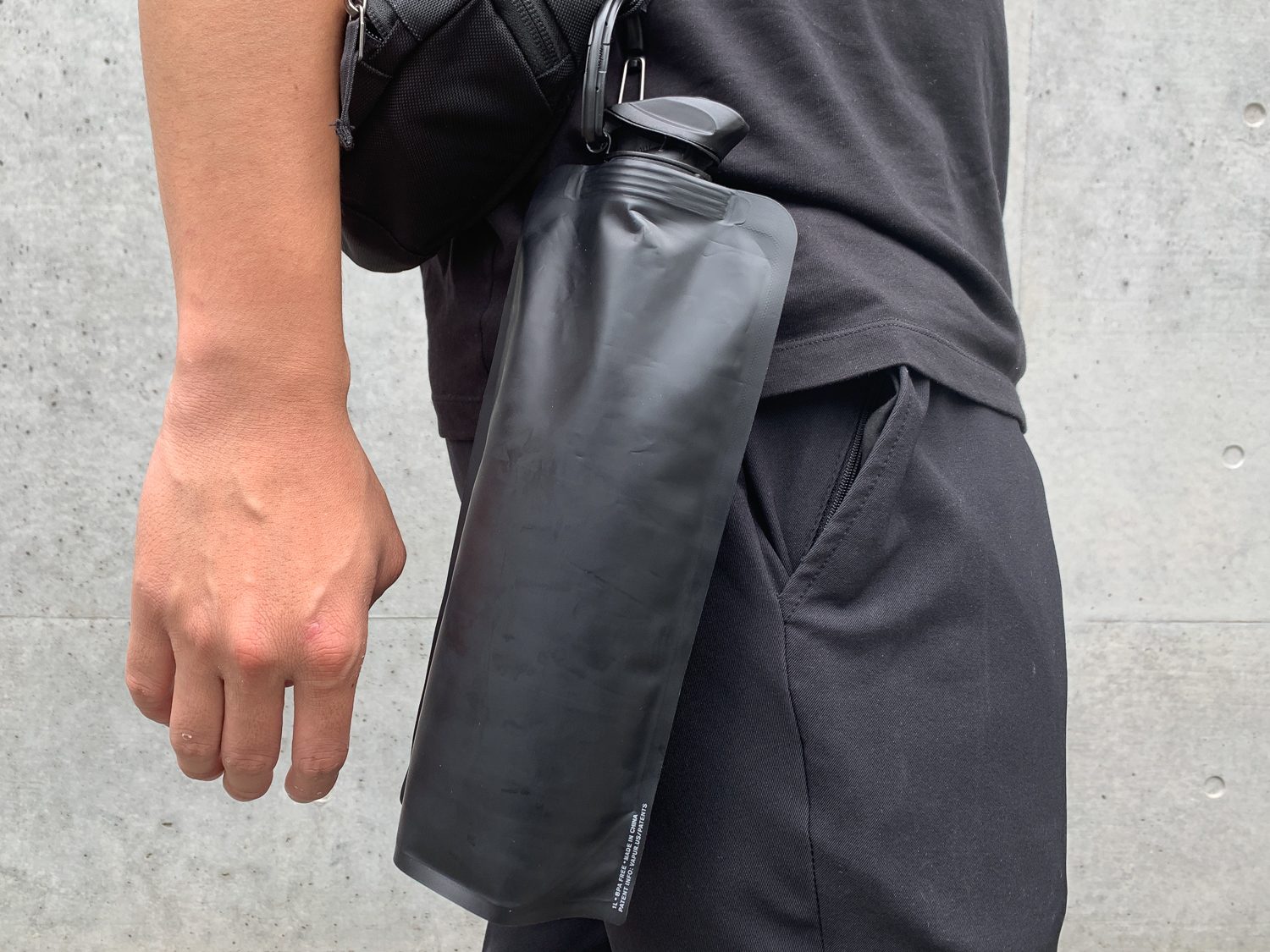 Being able to stuff it into odd spaces into your bag is also a winner for me, since I like to pack with the smallest bag I can.
While the style does take some getting used to, I would definitely recommend this bottle for any serious traveler.
Like this review? See all of my in-depth reviews.
Also, consider supporting me by being a Patreon. Every cent given will go back into improving the content of this website.
Tagged accessory bottle review ultralight vapur