This website is made possible by readers. I may earn a small commission when you buy through the links in this article at no extra cost to you. Learn more.
Details
Price $17.99 on hickies.com
Material Durable Thermoplastic Elastomer
Made in Mexico
Overview
As a frequent traveler, mainly to Asian countries, you'll find yourself taking your footwear on and off frequently, whether it's at a restaurant that requires you to take your shoes off or going to an impromptu house party at a local's.
That's why many of us resort to slippers or sandals. But what if you can take your shoes off as easily? That's where HICKIES can help us lazy folks.
HICKIES is a shoelaces concept that lets you exchange your conventional shoelaces that you have to tie and untie each time, to an elastic one that turns any shoe into a slip-on.
I was suspicious of how well this would work or look at first, so I decided to give the "lacing system" a whirl.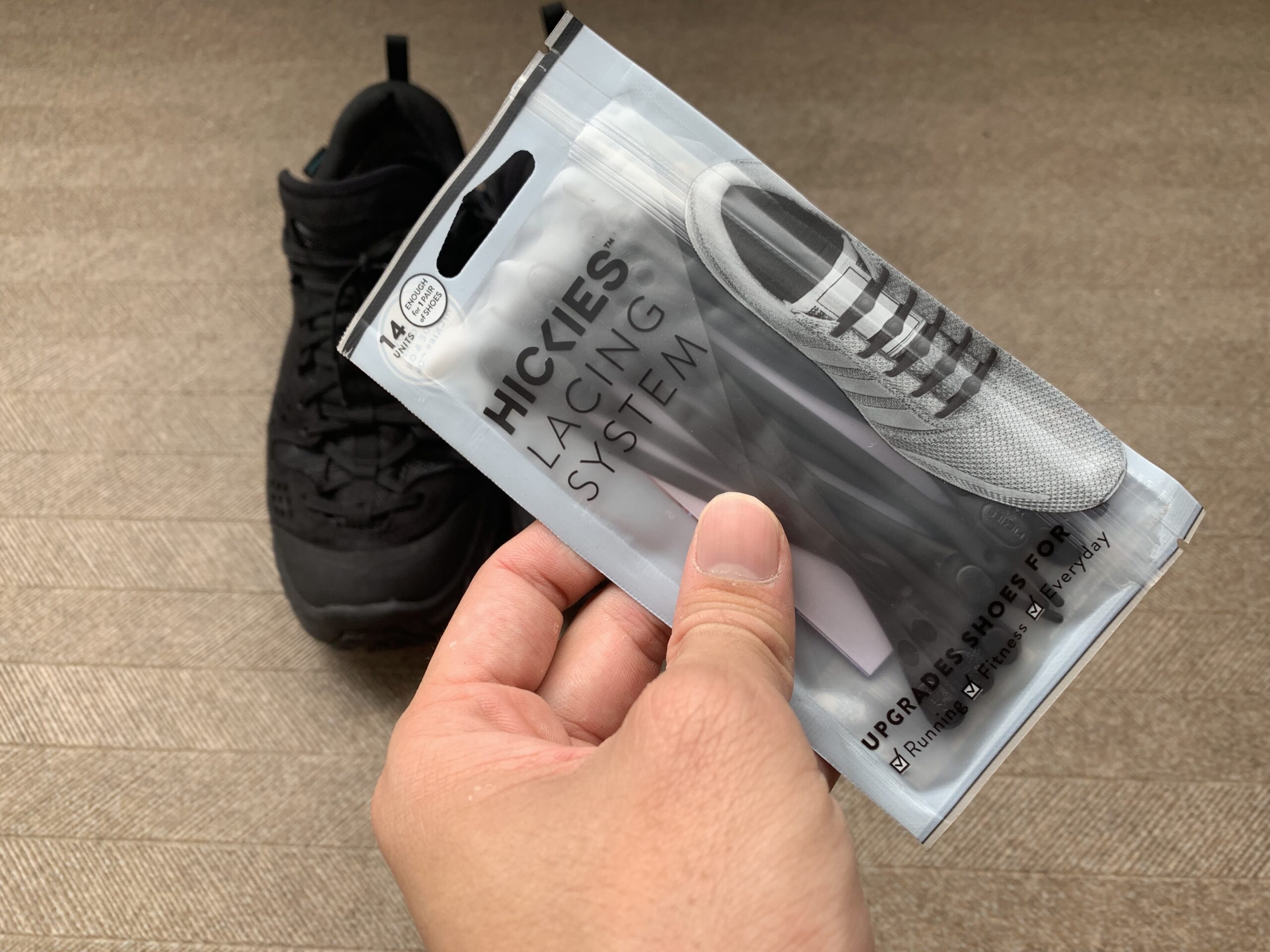 Style
Just looking at the product images, they don't look like they'll be terribly fashionable, but they don't look that bad either. They look exactly like what they are described to do, a bunch of elastic ties to replace your shoelaces.
They have A LOT of colors to go with any shoe or to create new color combinations you like.
I have quite a bit of unconventional looking and sized shoes, and the first one I tried HICKIES with was on my "maximalist" shoe, the HOKA ONE ONE Tor Ultra WP.
Before HICKIES.

After.
My first impressions were that they aren't half bad. But, they are also less good-looking than how the product images paint them to be (obviously). I felt that this was also because they are a really unique and different look to the regular shoelaces we are used to, and it just feels unfamiliar.
My shoe has a real techwear (search #techwear on Instagram) vibe and the unconventional-looking laces do add a certain edge to it, making it look more unique than it already is.
However, if you look up close, the rubber material does look a little cheap compared to the rest of the shoe.
But no one likes ads, so I got rid of them. If my articles helped you, I ask for your support so I can continue to provide unbiased reviews and recommendations. Every cent donated through Patreon will go into improving the quality of this site.
The "knobs" in the middle also make these laces slightly more attention-grabbing than I like. Though, I haven't had anyone notice them enough to comment.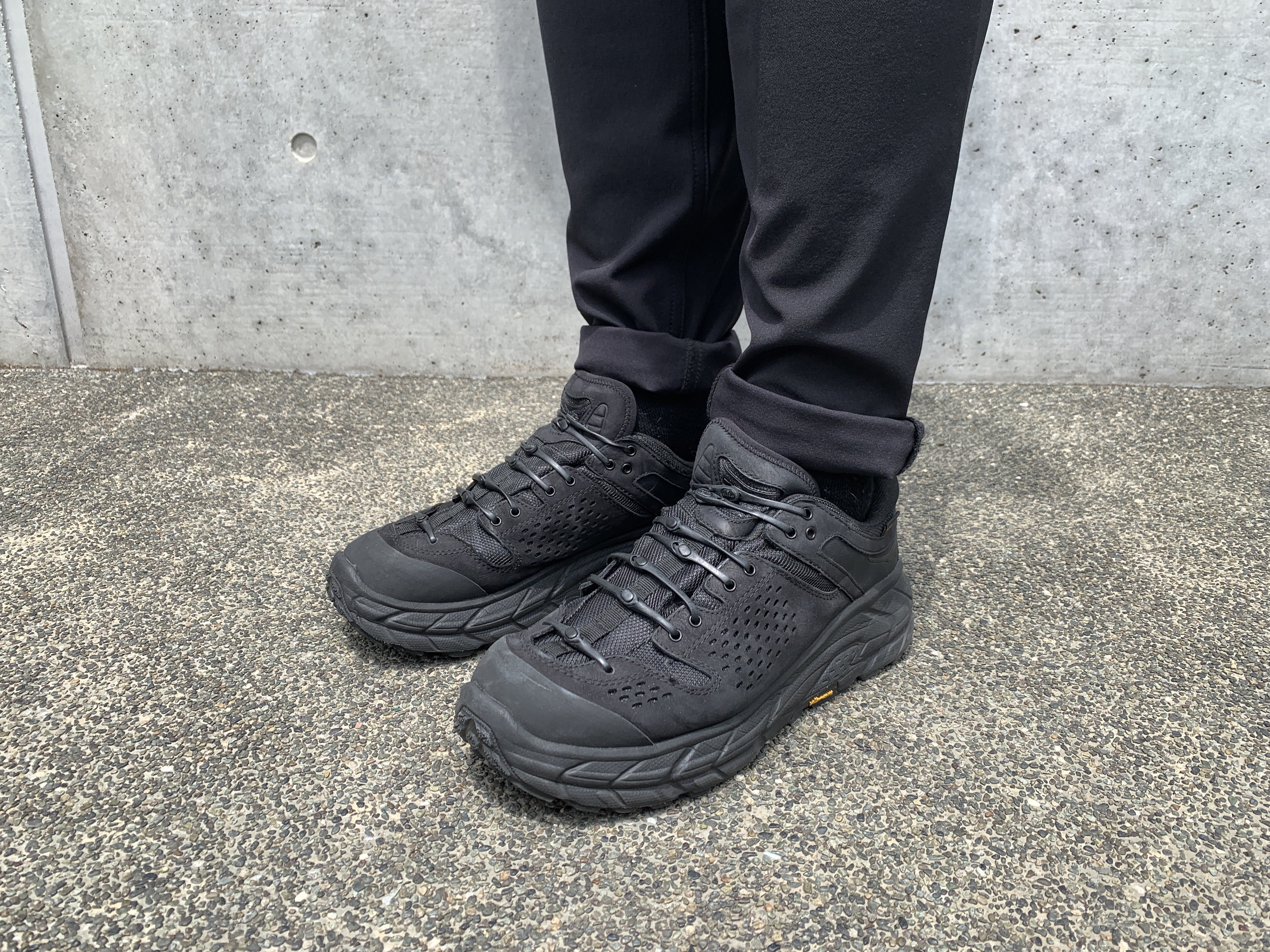 Unlike the product images, you would never be able to get the laces looking uniformed and all facing the right side up or the knobs right in the middle as they tend to move and twist around as you put your shoe on and off.
However, since I only wear black, the black laces on top of the black shoe, was subtle enough for it to still look relatively clean.
I then tried it with one of the few non-black items I own from back in the days, my Common Projects Achilles Low. This time, I managed to get the laces looking nice and orderly, with the knob facing up and right in the center.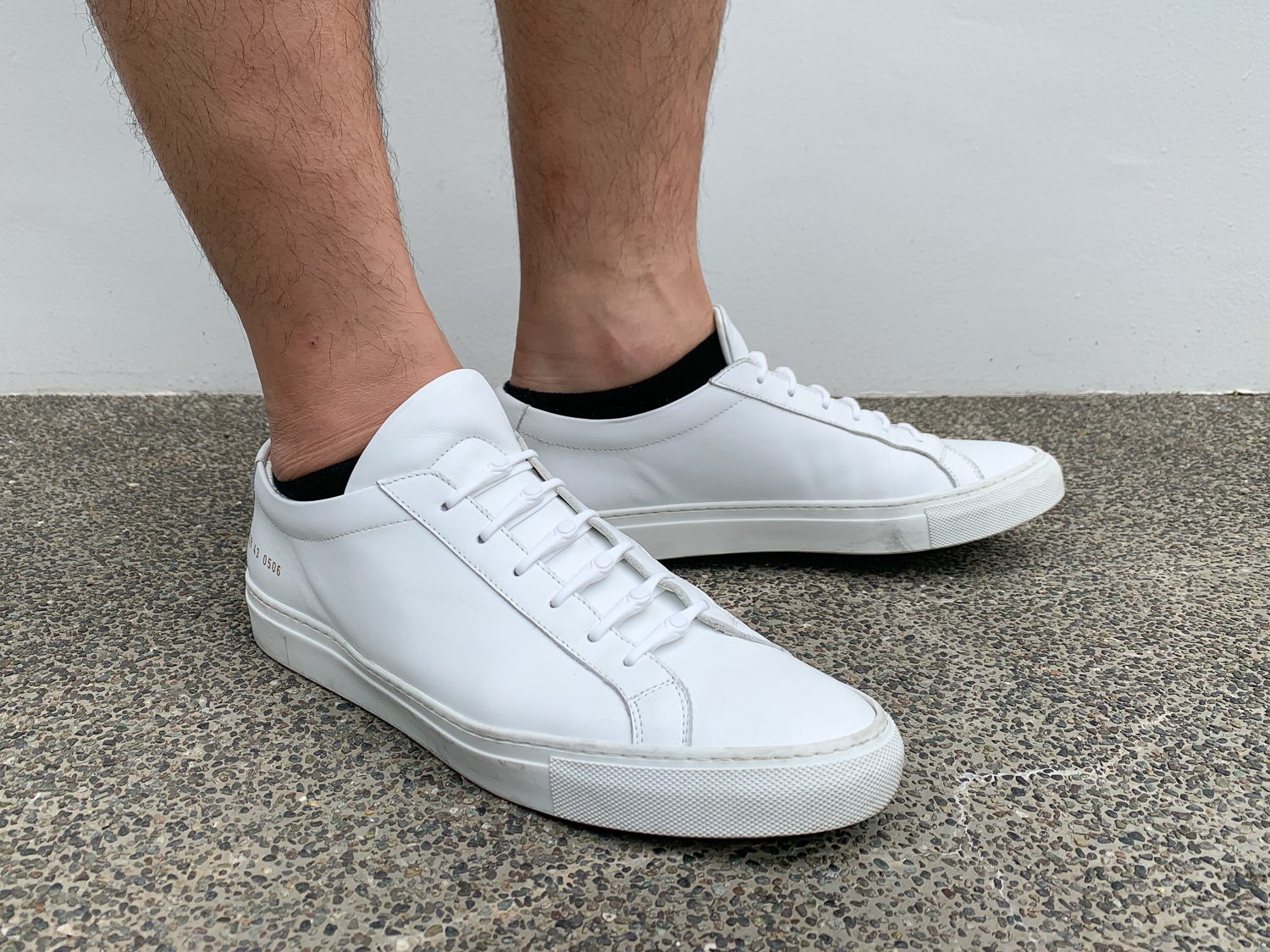 I realise that it was easier to do so if you put it on in the "regular fit", because then there is less twisting about that could cause the laces to go all awry.
It's also much easier to get it to stay that way if the laces aren't too tight. In the case of my HOKA ONE ONE shoe, the shoe itself was so bulky that even the extra loose was tight enough that the laces would twist and move around as you get your feet in.
Lastly, I decided to take it to the extreme and test it with a pair of Dr Martens that I recently dyed black. Note that this is definitely not the advertised way of using these laces.
I used the regular fit lacing method from the bottom, towards the opening I used the extra loose fit. This allowed me to slip my fit into the boot relatively easily.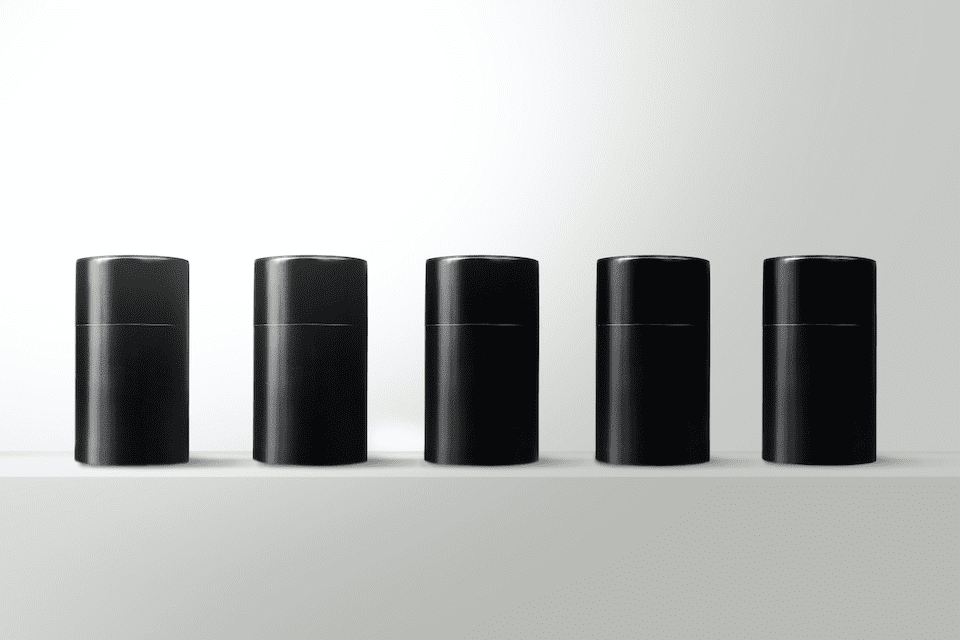 I found a 100 year old company that would create these heirloom quality canisters for me. They are handmade and will keep your tea leaves, coffee beans or anything that you need dry for years to come.
or read review
Any tighter than the extra loose fit, you would have a hard time getting your foot. It would have been less hassle with regular shoelaces at that point.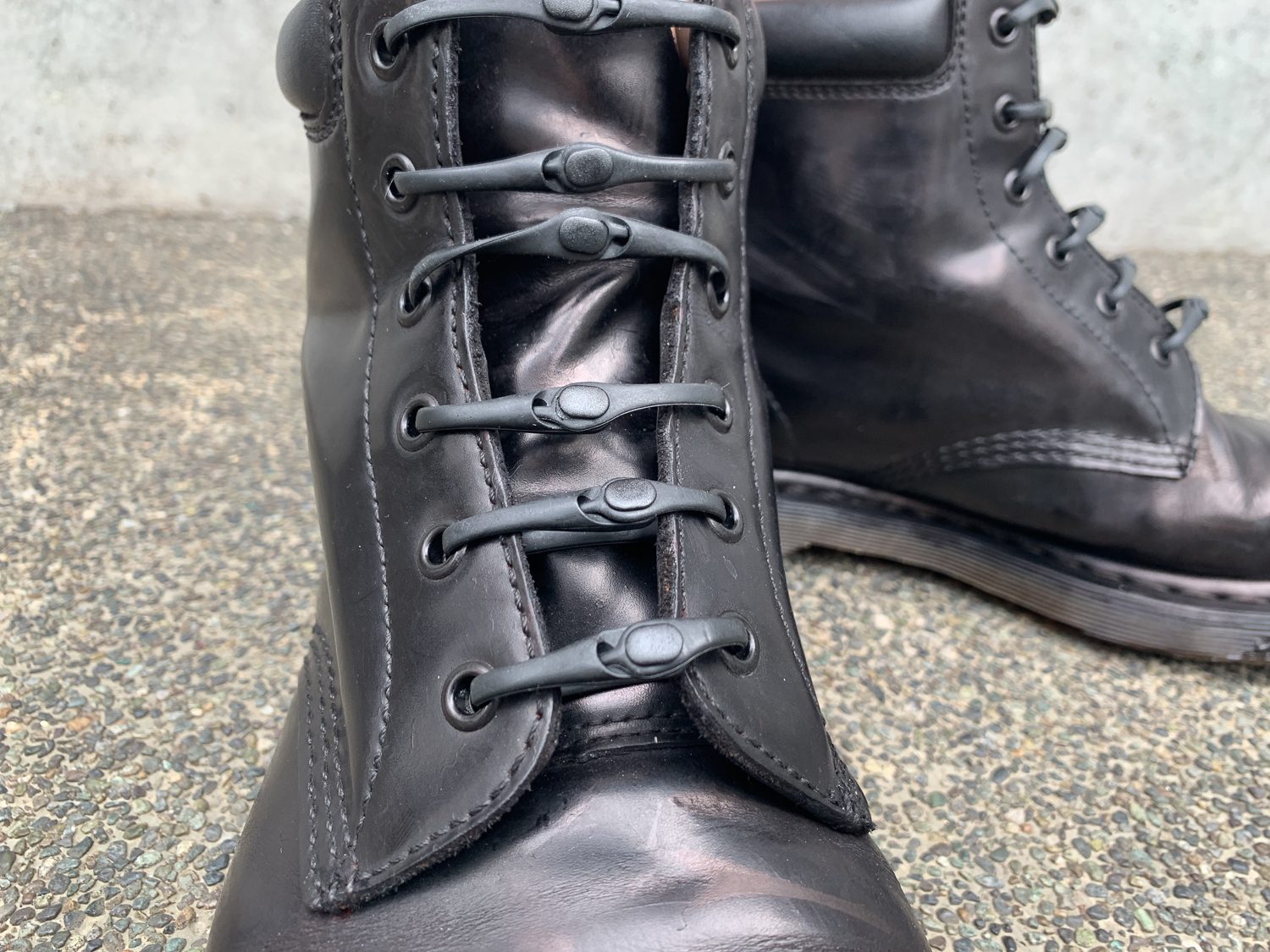 So, while it technically works, the required fit on the opening is too loose and you would not have a fitted boot look that you should be going for.
Like I mentioned, this product is not designed for boots and I won't recommend getting one just for your boots even though it will do the job.
Usage
Before you can use the laces, you obviously have to put them on. And, I have to say, putting these on is no easy task.
They are made of thermoplastic elastomer, with one pointy end with a hole and a knob on the other to be latched onto by the hole.
Stringing it through eyelets is easy enough, but latching them together needed some getting used to. Once you get the hang of it, you'll be able to put them on much quicker.
Even though it's not the easiest job in the world, you really only have to ever put them on once, so it might be worth the while. I personally didn't mind it as much, given the returns.
One thing you should make sure of before getting these laces, is that your shoes shouldn't have some kind of unique eyelets design.
For example, my Nike Epic React has slits for eyelets and the laces have to be woven through two holes on one side of each row.
HICKIES, because of the rubber material, can't be put through the slits. It's simply too flimsy at the pointy end to push through the slits.
Also, having to string it more than once would also use up more of the lace, so your shoe would be tighter than you might find comfortable.
The laces come with a manual that tells you different ways to put them on for a looser or tighter fit.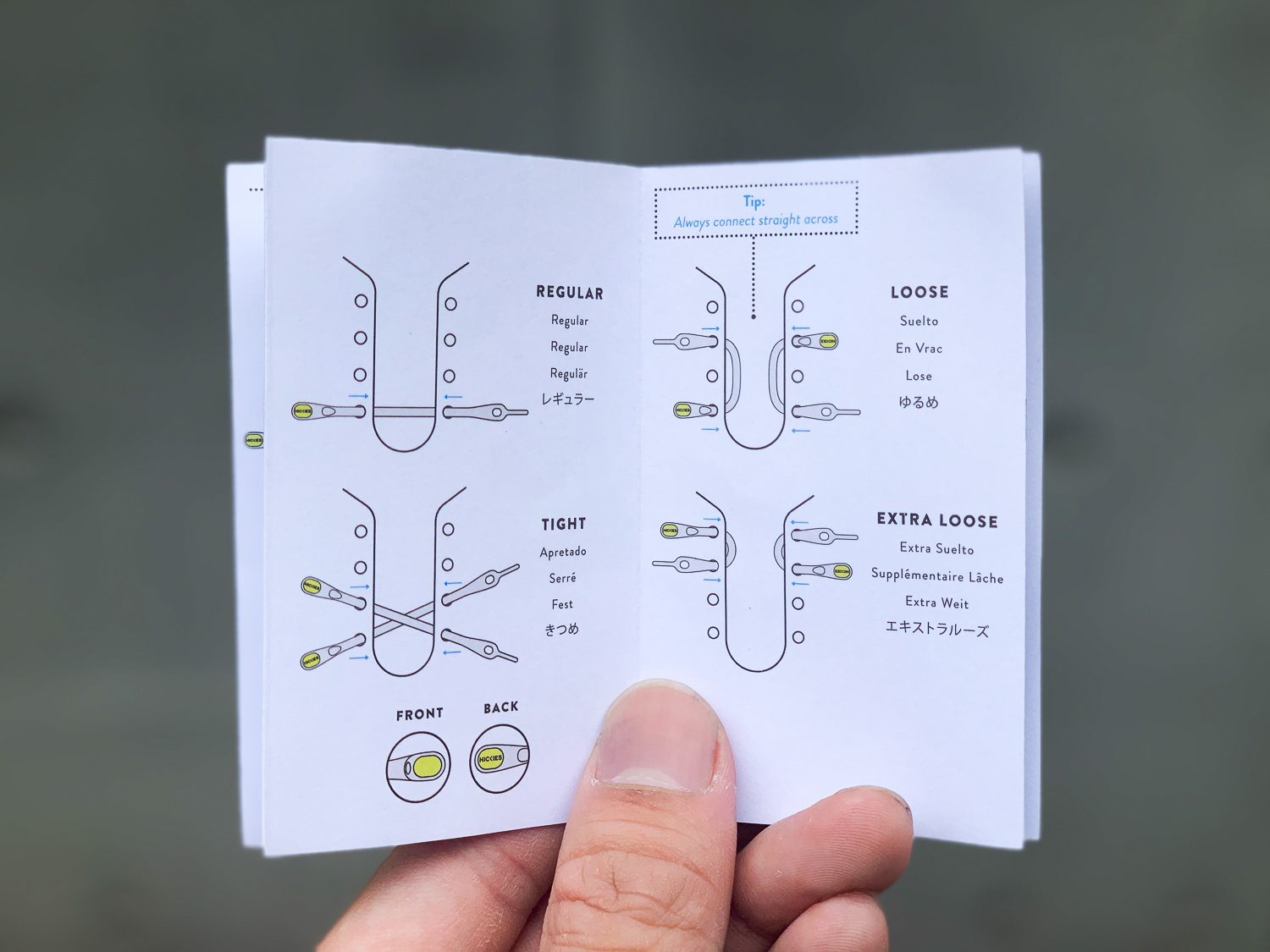 No matter which configuration you use, one pack of laces, with 14 straps, will be just enough for one pair of shoes. Depending on the shoe, you might also have left over straps.
You can see some videos on exactly how they are put on here.
I generally like my shoes looser-fitting so I went for the "Extra Loose" setup for my HOKA ONE ONE Tor Ultra WP.
To be honest, even before my experience with HICKIES, I detested tying my shoelaces. So, I would just lace them really loosely and double knot the laces to keep them semi-permanently laced.
That way, I can slip my shoes on and off with a shoe horn and never have to tie my shoelaces.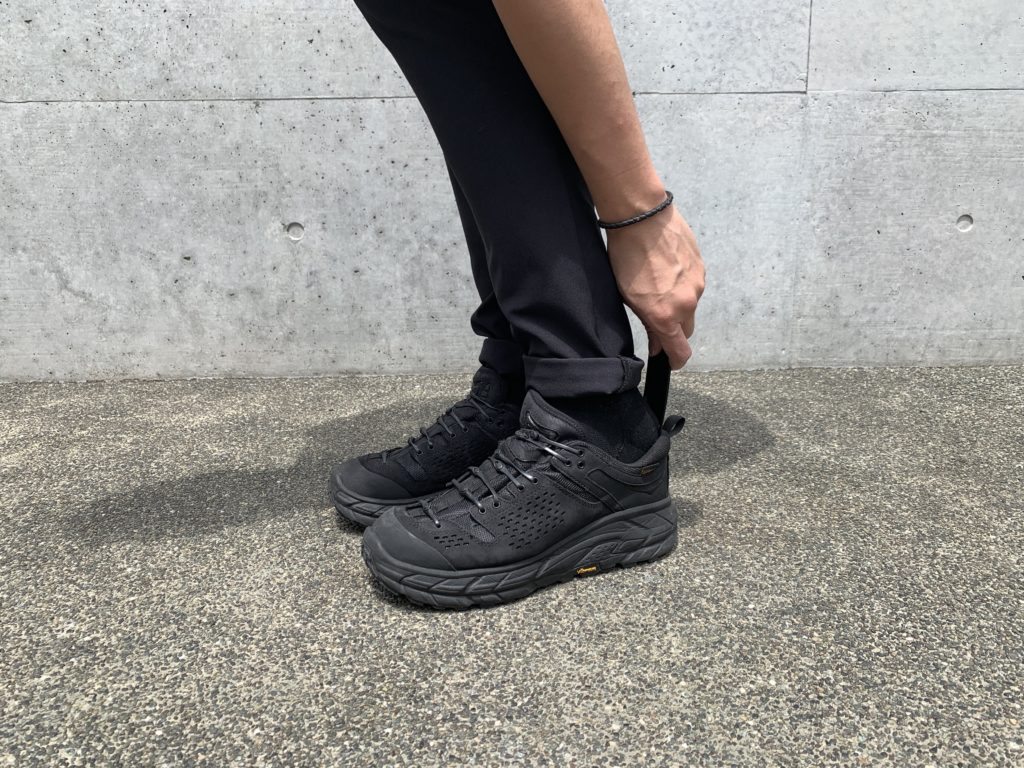 The downside, however, is that the shoe will be slightly too loose. While I didn't mind the looseness, it would increase the rubbing between the back of your foot and the inner heel resulting in unnecessary wear and tear.
With HICKIES, because of its elastic property, the opening of the shoe can stretched when you need it to (I still use a shoe horn though), and subsequently snap back to shape for a better fit.
I've used it at a recent beer festival where everyone was drinking, picnic-style, on top of the typical blue tarps used in Japan, where you have to take your shoes off. It was a breeze taking my shoes on and off and with the craft beer flowing and lovely weather, I felt like I'm at home kicking off my house slippers.
Easy take-off.

Keyaki Craft Beer Festival
While this is gonna be hard to prove, with the elastic properties of the laces helps absorb the stress when you move in a way that would usually stretch the material of the shoe.
That way, your shoe less likely to deform or add unnecessary stress to the material of the shoe resulting in quicker wear and tear.
The thermoplastic elastomer, used as the material of the laces looks to be very durable. I stretched it forcefully just to see just how durable it really is.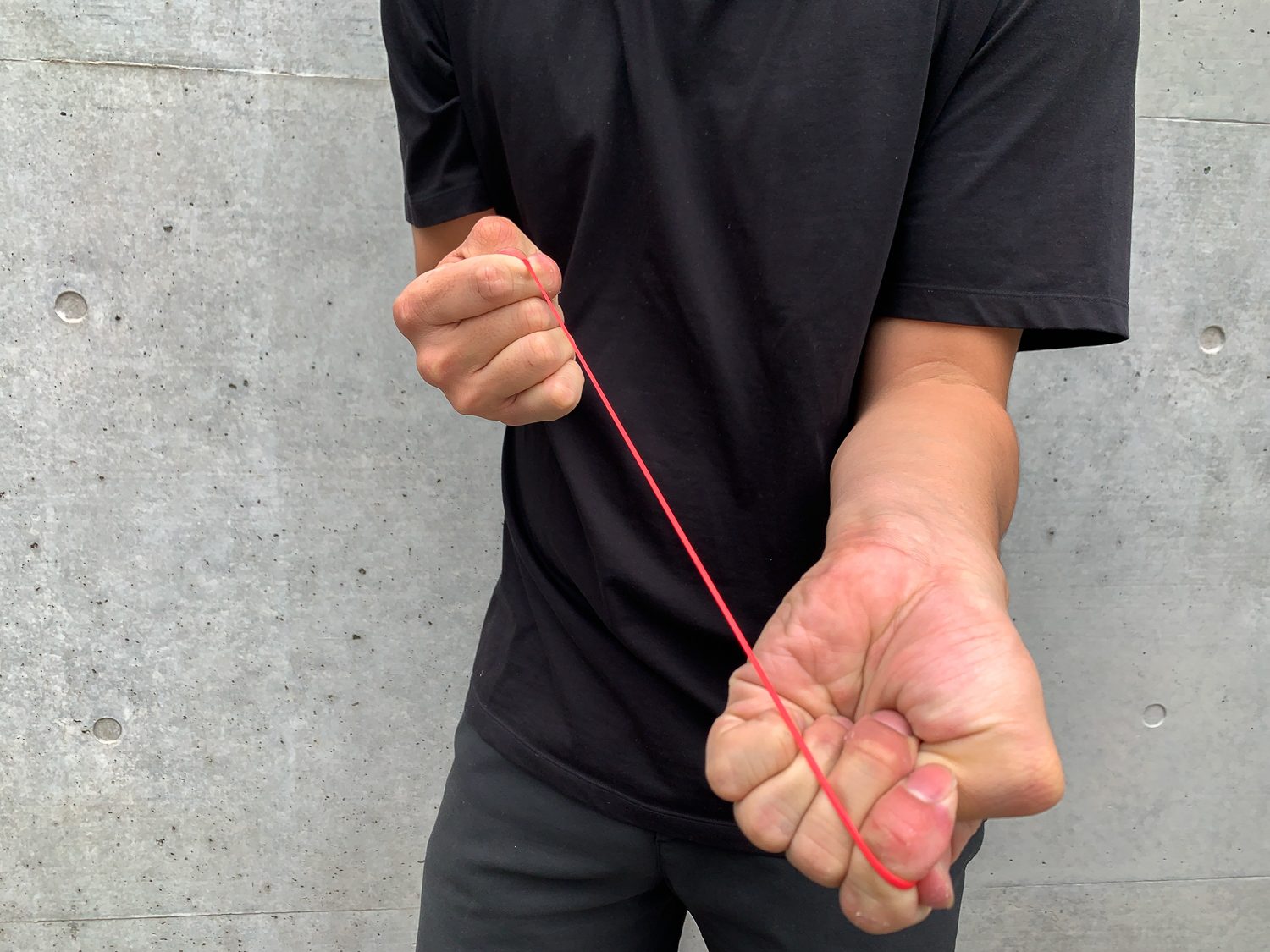 As you can see, even trying to stretch it to the max, it just doesn't break and springs back into shape. I don't imagine it can ever break or get loose while they are on your feet.
Since I've been only using them for a few days, I haven't had any quality issues, but I'll be sure to update this post when/if it happens.
Conclusion
The HICKIES Lacing System solves your first-world problem of having to tie your shoe laces. In fact, you probably never have to tie them ever again.
Adopting HICKIES does mean that you deduct some style points and purist sneakerheads would consider this sacrilege.
But, when you are always on the move, switching between the indoors and outdoors often, that ease of taking and putting on your shoe really turns up the comfort dial a notch.
After all. when you are already in an unfamiliar setting, you want every bit of comfort you can get.
Had experience with HICKIES? Like it? Dislike it? Let me know in the comments below.
Like this review? See all of my in-depth reviews.
Also, consider supporting me by being a Patreon. Every cent given will go back into improving the content of this website.