This website is made possible by readers. I may earn a small commission when you buy through the links in this article at no extra cost to you. Learn more.
Details
Price $215 on goruck.com
Material 500D Cordura
Capacity 20 L or 25 L
Overview
It has been a while since I've written a GORUCK review. Out of all the bags I've had the pleasure of testing so far, GORUCK is, without a doubt, the most durable of the lot.
Even powerhouses like Aer or Tom Bihn do not stand up to the bombproof GORUCK backpacks.
Having reviewed all of GORUCK's major backpacks, like the GORUCK GR1, GORUCK GR2, and GORUCK GR3, I knew it was a matter of time before I had to review the Rucker.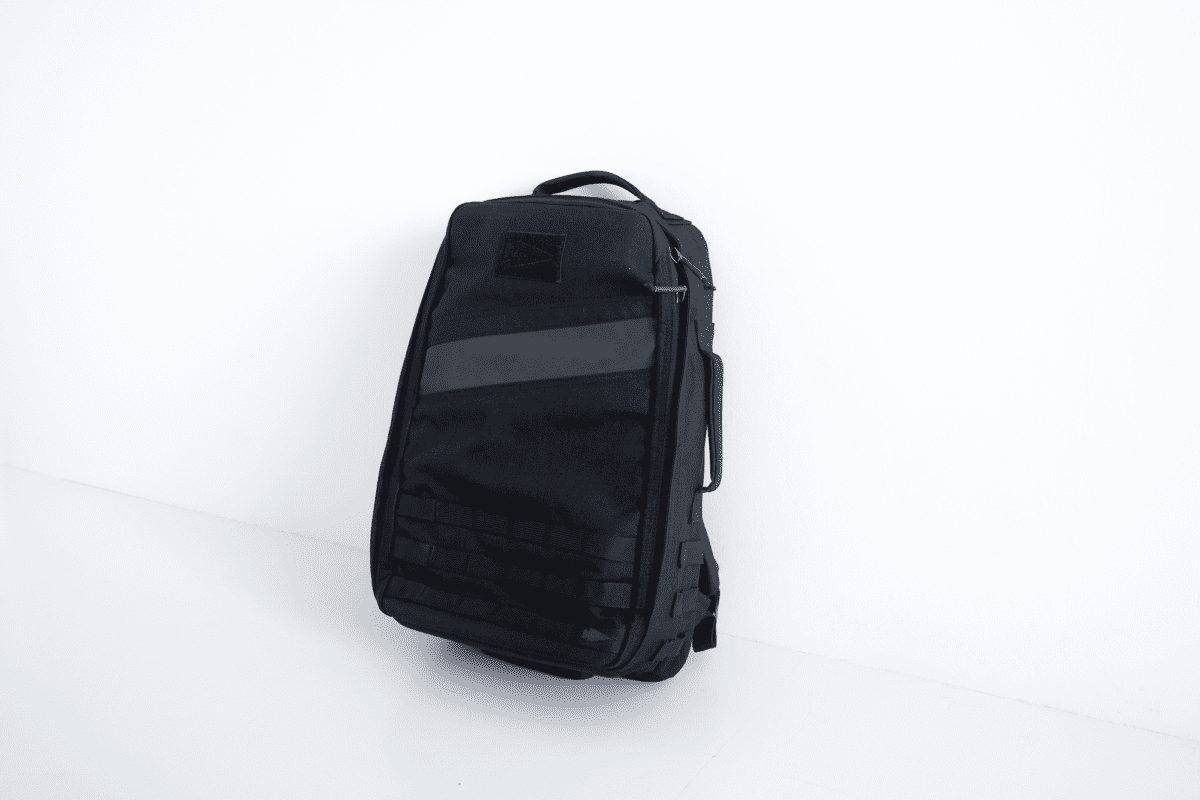 The Rucker is built for rucking, the crazy activity of loading your backpack with weights and walking for long distances. In my national service days, we call this a road march.
Would I even join a rucking event? Probably not, but when I travel, I am definitely walking long distances with a heavy backpack.
Style
I always say backpack brands have their own distinct style. But GORUCK not only have their distinct style, but their backpacks also look practically similar. And it makes it easy to love them (or hate them).
The Rucker 4.0 comes in ten colorways, seven of which are limited edition colors. As always, I went for the black version. Apart from my fetish for black color products, as little attention as possible is preferred in a foreign country.
There are a few subtle differences I noticed on the Rucker that sets it apart from the other backpacks, but only the wearer will probably notice them.
The pack comes with a GORUCK logo patch with the American flag, which I immediately took off. Nothing against the American flag, but I just can't stand branding on a product that I own. On the velcro patch itself, an arrowhead logo is sewn onto it for subtle branding.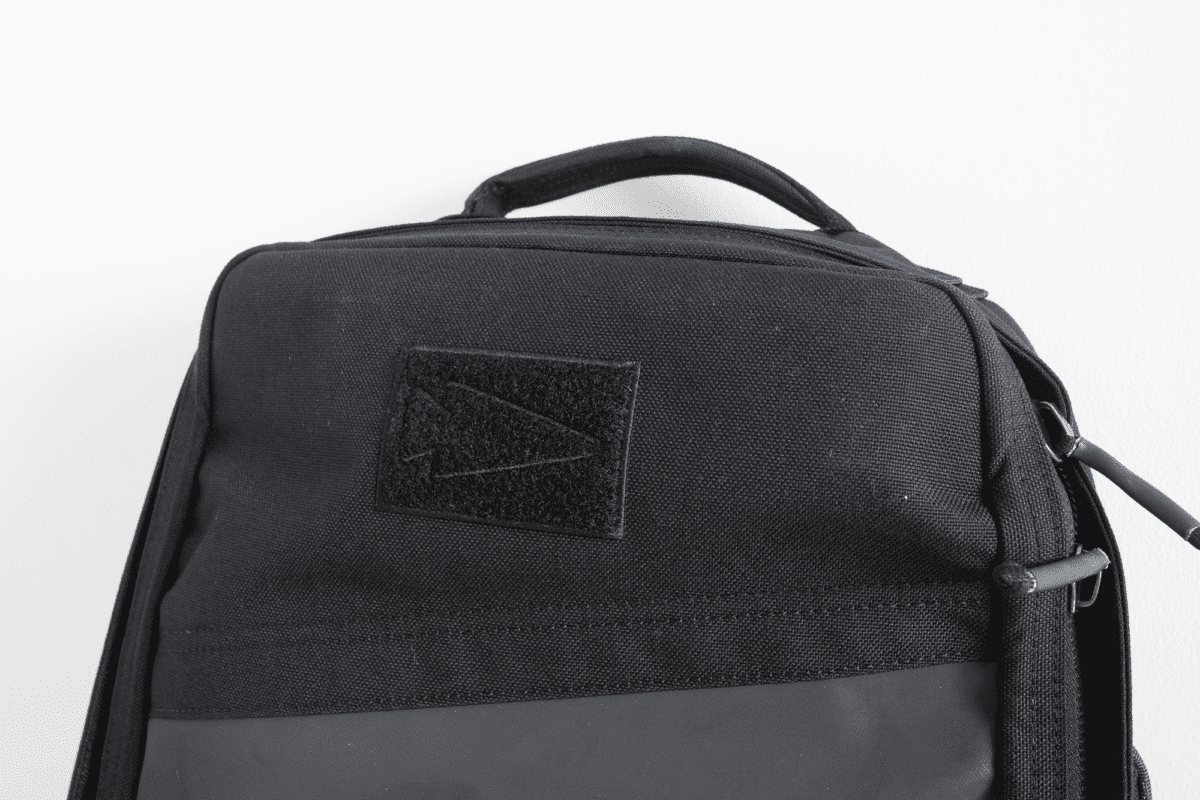 As if that wasn't enough, another arrowhead logo is embroidered on the bottom right of the rows of molle. GORUCK seems to be getting "crazy" with its branding these days.
But no one likes ads, so I got rid of them. If my articles helped you, I ask for your support so I can continue to provide unbiased reviews and recommendations. Every cent donated through Patreon will go into improving the quality of this site.
I'm, of course, just kidding given how minimalistic their branding is even compared to other minimalistic backpack brands. But before, their backpacks were completely void of any branding.
Another more obvious design difference is the diagonal hi-vis reflective stripe that goes across the front below where the iconic zipper used to be.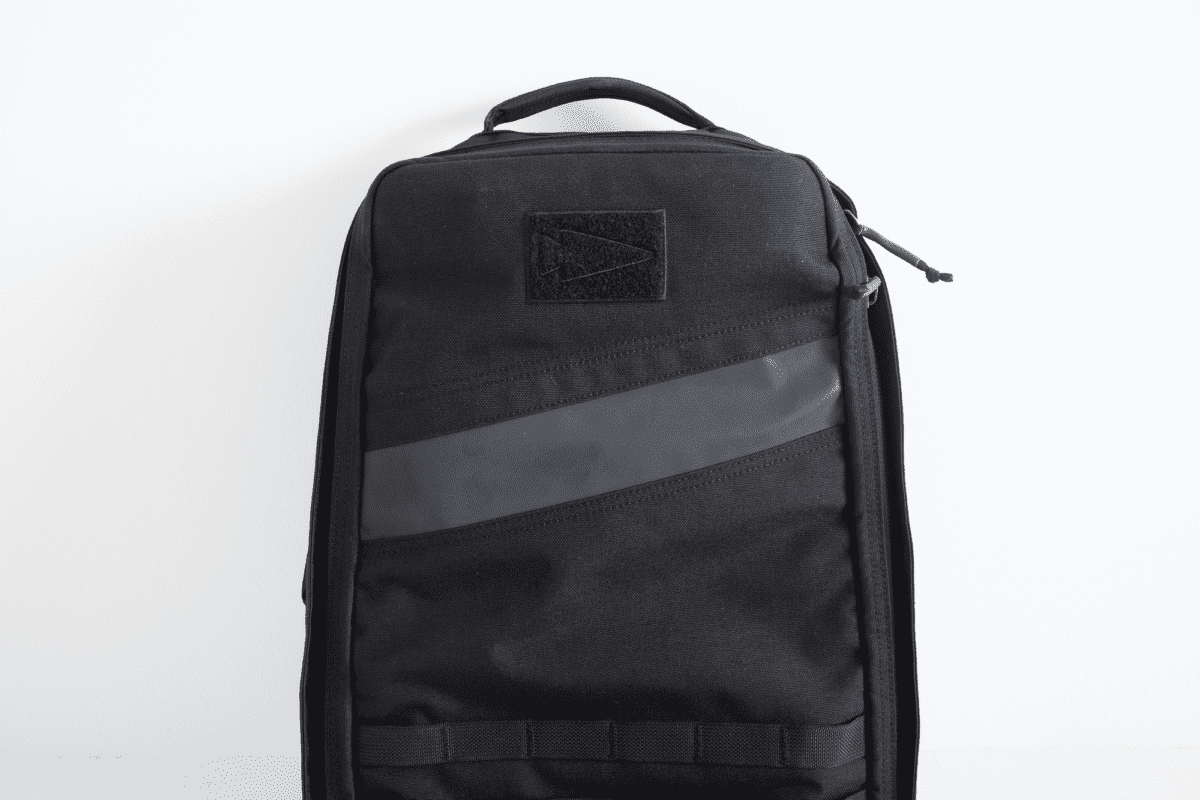 It is technically grey but I think goes well with the all-black exterior as a small accent.
Apart from these small details, they carry the same design DNA as the iconic GORUCK backpacks which have amassed their legion of fans.
I'll be updating this section with fit pictures in the coming weeks. Do check back.
Material
There are two materials used for the exterior Rucker. The 500D for the tropic multicam version and 1000D for the other colorways.
Given how harsh rucking sessions are, 1000D is the better option for serious ruckers. You would only go for the 500D only if you must get the tropic multicam version.
For the parts that come in contact with your skin, the back, and under the shoulder straps, 210D HT Cordura is used to not cause friction burn on your skin. It plays well with less durable fabrics like merino wool, something my Outlier Ultrafine Merino T-Shirt will be happy about.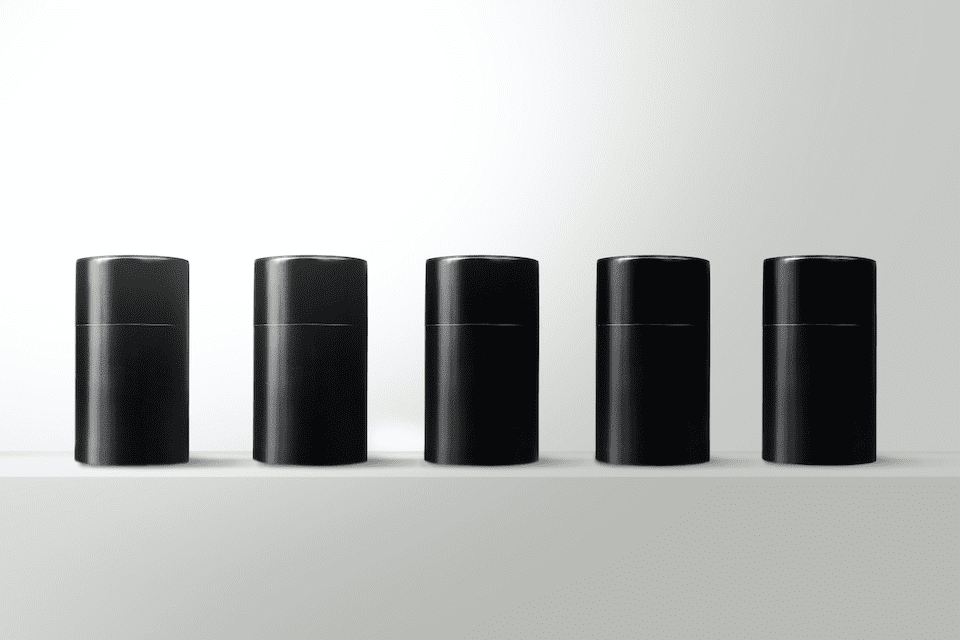 I found a 100 year old company that would create these heirloom quality canisters for me. They are handmade and will keep your tea leaves, coffee beans or anything that you need dry for years to come.
or read review
1000D Cordura has gone through a crazy amount of testing so I have no worries that it would fall apart, even during rucking.
In fact, zipper failures are probably the biggest worry. If you smash weight-filled rucks onto concrete with zippers taking full force, it goes without saying even the world-famous YKK zippers will give.
This is why they chose to put it out of the way by removing the exterior and interior zippers which are replaced with velcro.
Usage
Like all the GORUCK backpacks I've tested (and I have tested all of them), you can expect them to outlast a zombie apocalypse and more.
The Rucker is designed for rucking where your backpack goes through abuse beyond the norm. But even then, I think they'll stand up to any abuse even the ruckers doing Selection, the toughest rucking challenge GORUCK has to offer, will put it through.
That said, this is designed for rucking and those looking to use it as a daily carry will have to make some compromises.
Laptop compartment (or lack thereof)
First of all, there is no dedicated laptop compartment. I thought you could maybe put a laptop into the ruck plate compartment, but two things prevent this—the size and position.
The size of the compartment is too small for my 16-inch MacBook Pro and questionable even for smaller 14-inch laptops. It does seem like it can be used with iPads.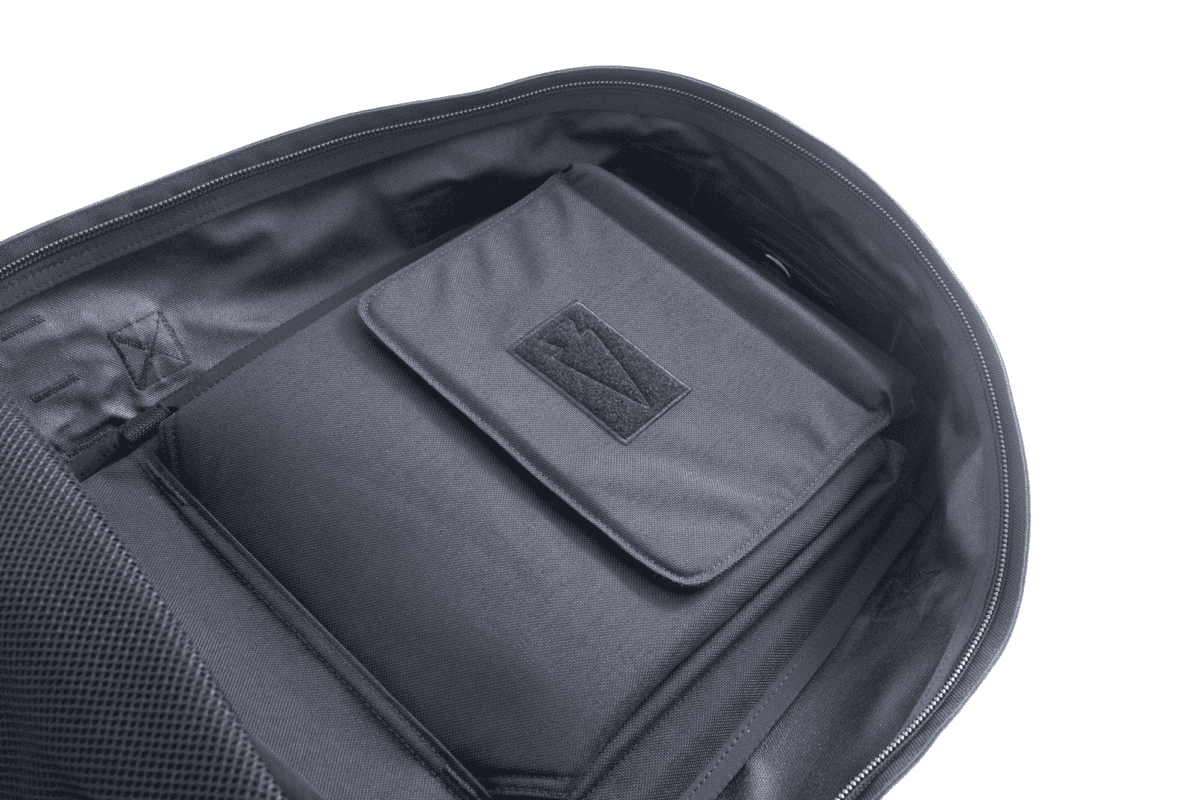 However, the compartment is along the back of the interior, so you would have to push the top of the bag back to slip it in, not the smoothest of operations. My current setup is to use it with the TOM BIHN Cache or Aer Tech Folio.
For ruckers, you'll be happy to know that this compartment is suspended, so you won't be smashing 20 lbs of ruck plates onto your toes by accident.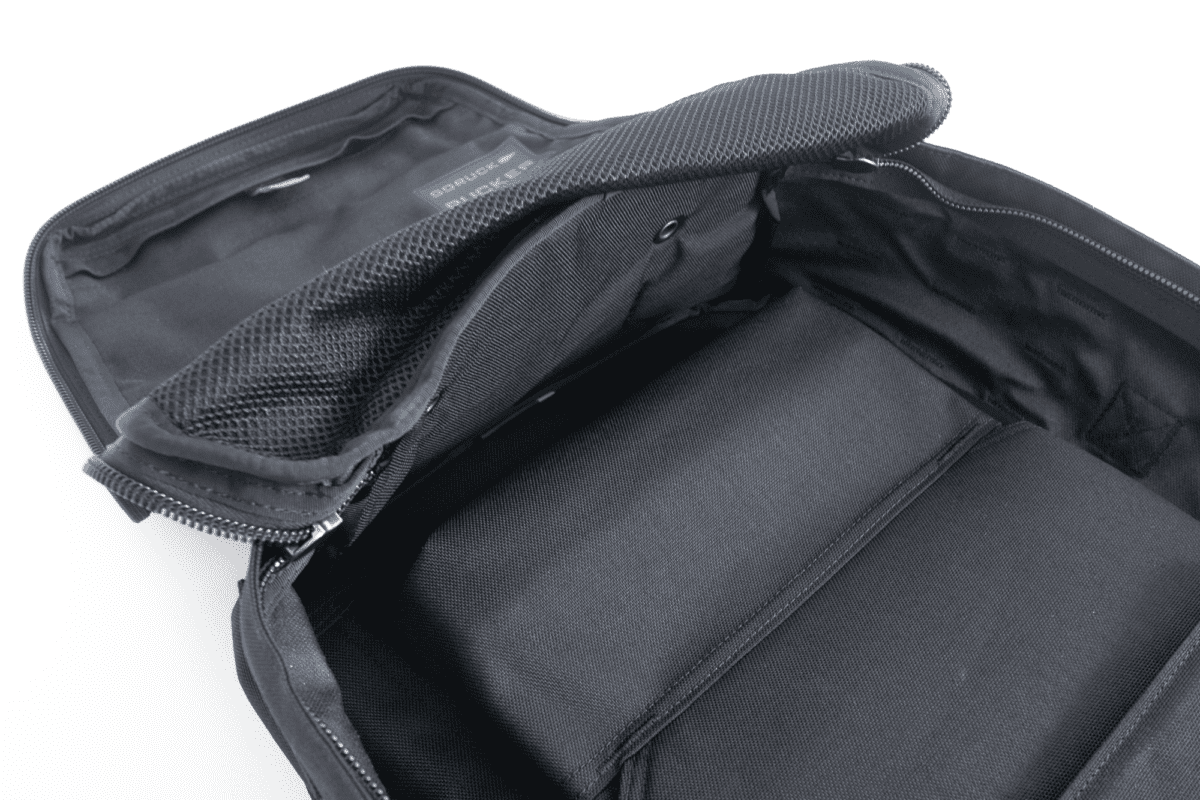 Internal compartments
Besides the compartment for weights, there are two other internal compartments along the front flap of the bag. The top is about half the height of the bottom and a brand patch sits on the bottom right of it. It looks designed for quick access items since you no longer have the external "slash" pocket.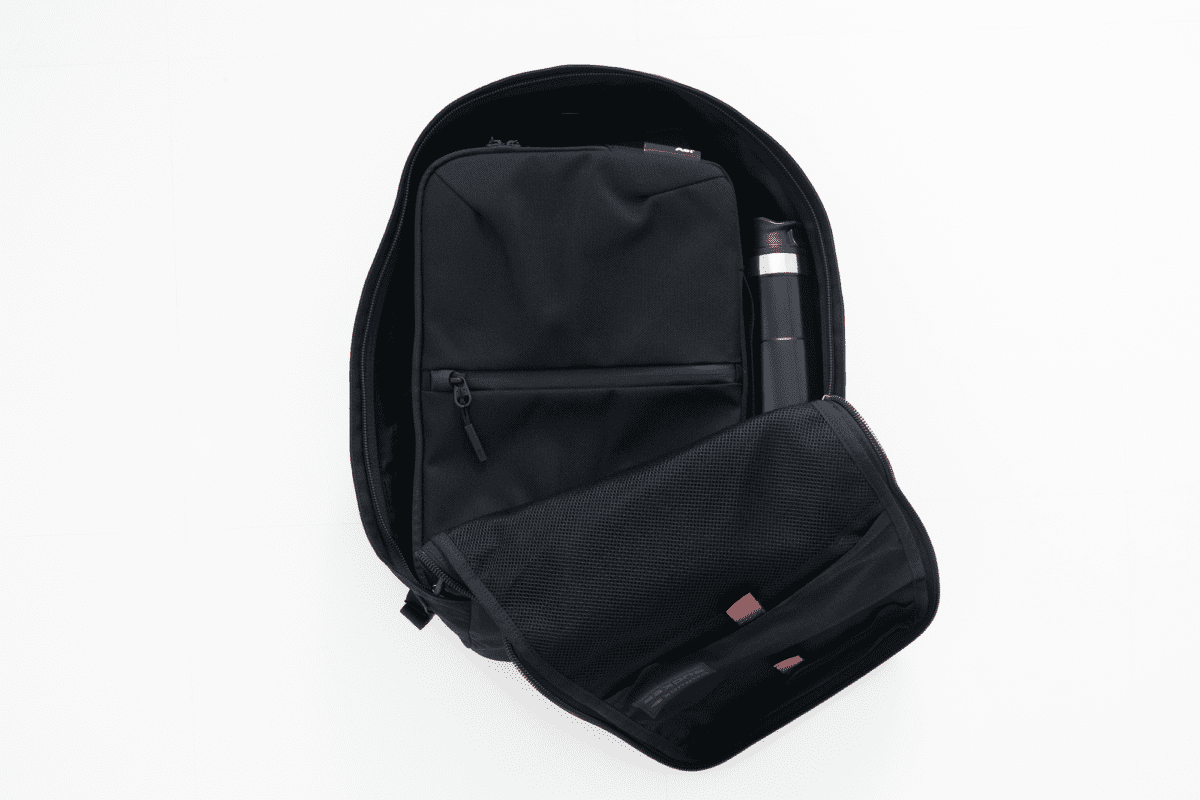 The bottom compartment is mesh so you can see its contents. I put my Aer Slim Pouch with all my electronics in here.
To prevent zippers from being damaged during rucking, internal zippers have been replaced by velcros. These are some of the strongest velcros and I have no question that they would stay secure. But, velcros do lose their stickiness over time.
There are also red tabs on each velcro to pull on to open the velcro. You would have to pull the tab with one hand and the bag with the other in opposite directions to effectively open the closure.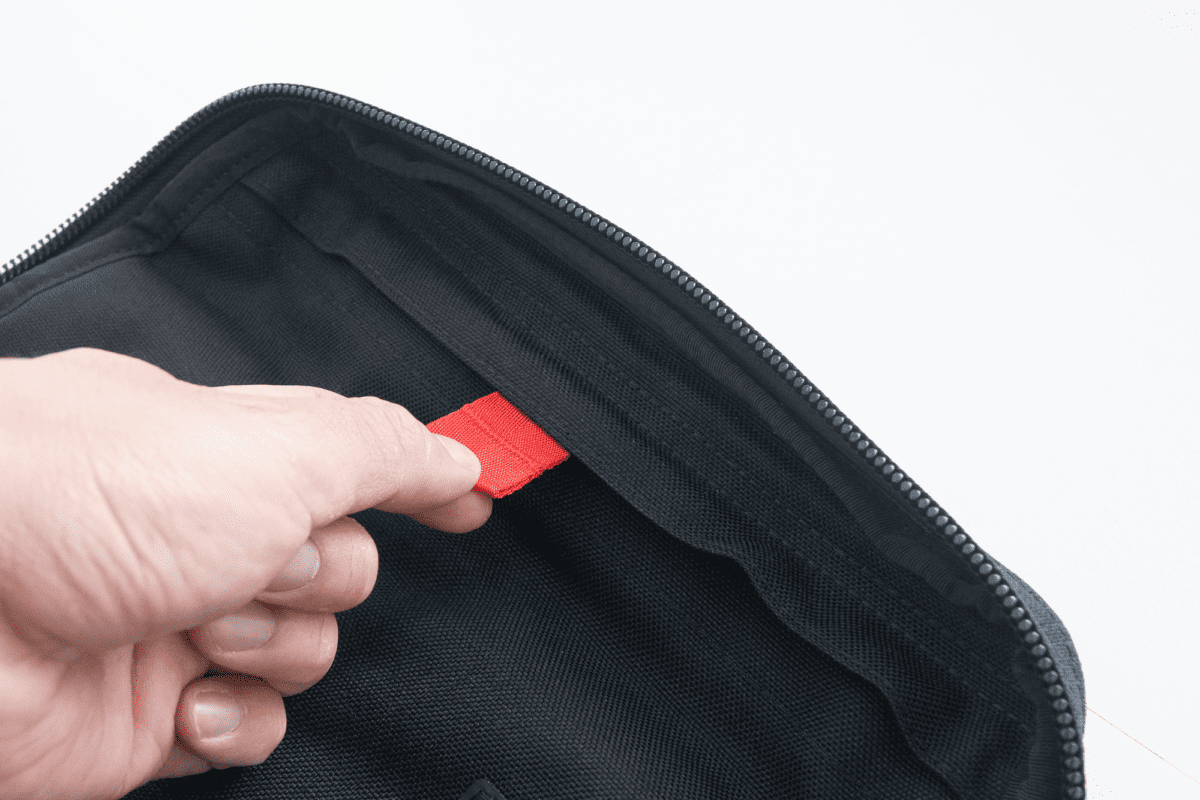 I definitely regard the velcro closures as a compromise compared to the ease of opening with zippers.
Support system
Given how it is designed to use, the Rucker comes with a sternum strap.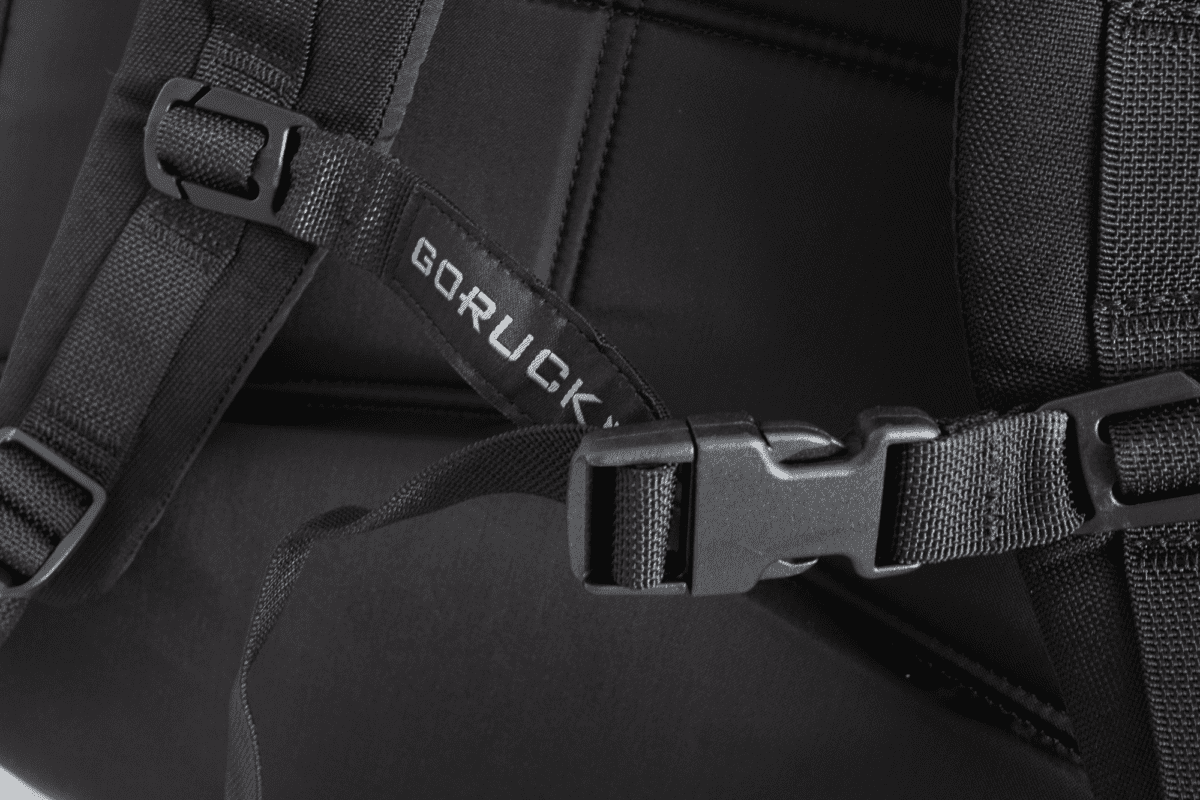 If you get the 26L version, it comes with a padded hip belt as well. This comes detached out of the box. At 26L, if you are not rucking with it, you wouldn't need it.
It also comes with a handle on all four sides. It might sound excessive, but I use these even in daily situations, such as pulling the Rucker off the top rack of Tokyo's packed trains.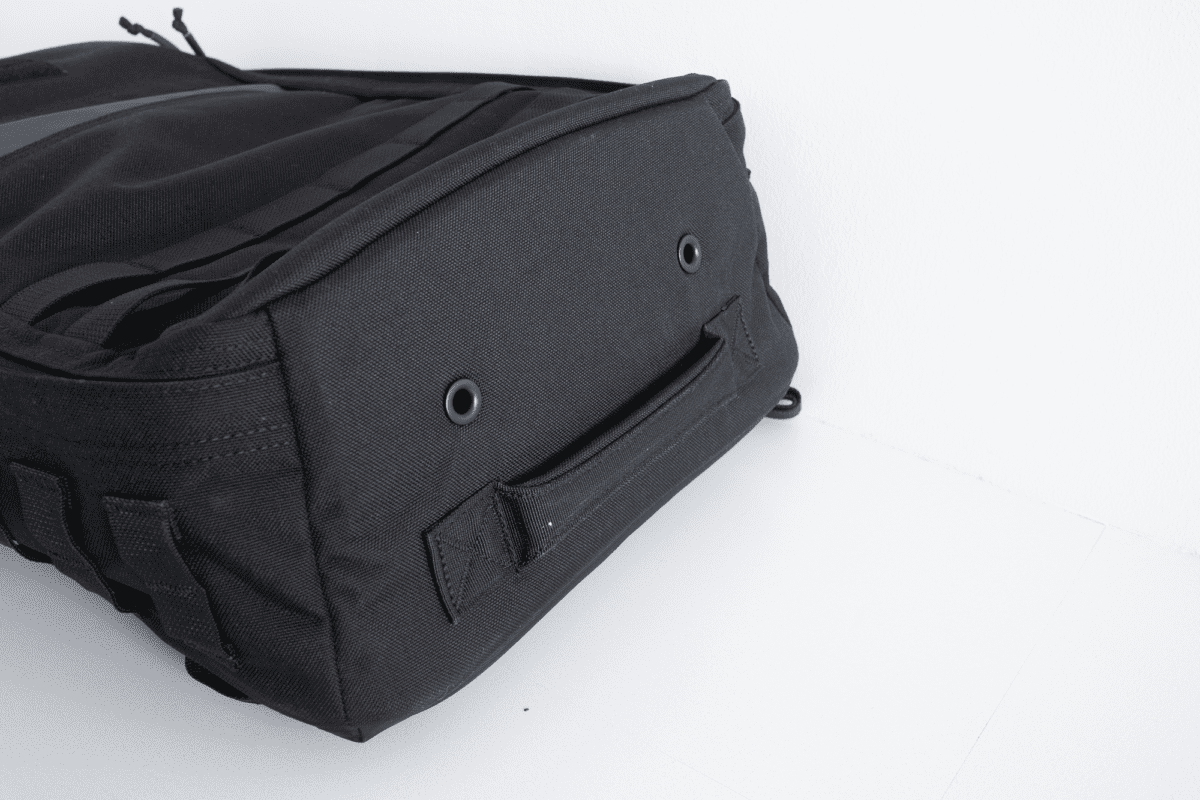 Other details
Since the rucking compartment takes up space in the middle, there are two natural ravines on both sides that works perfectly with my Stanley Travel Mug.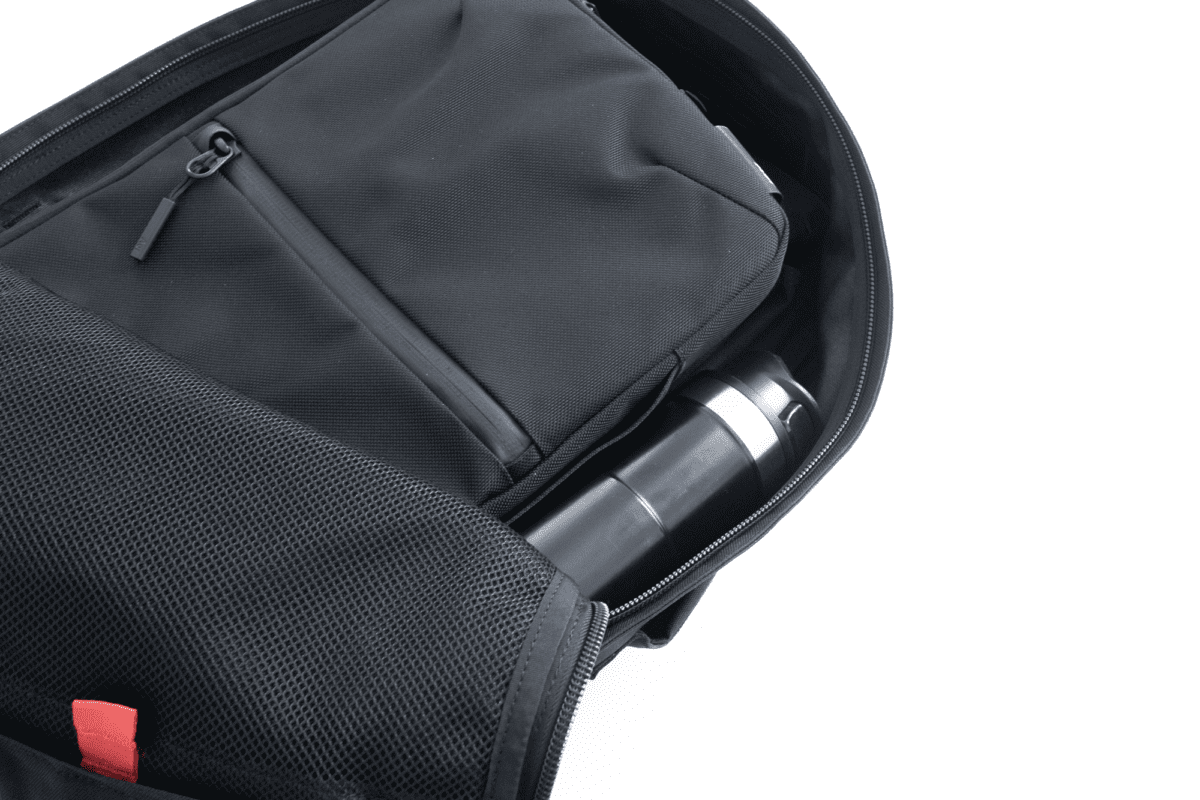 The zippers are also pretty stiff and will stick outwards, which actually makes them easy to pull on.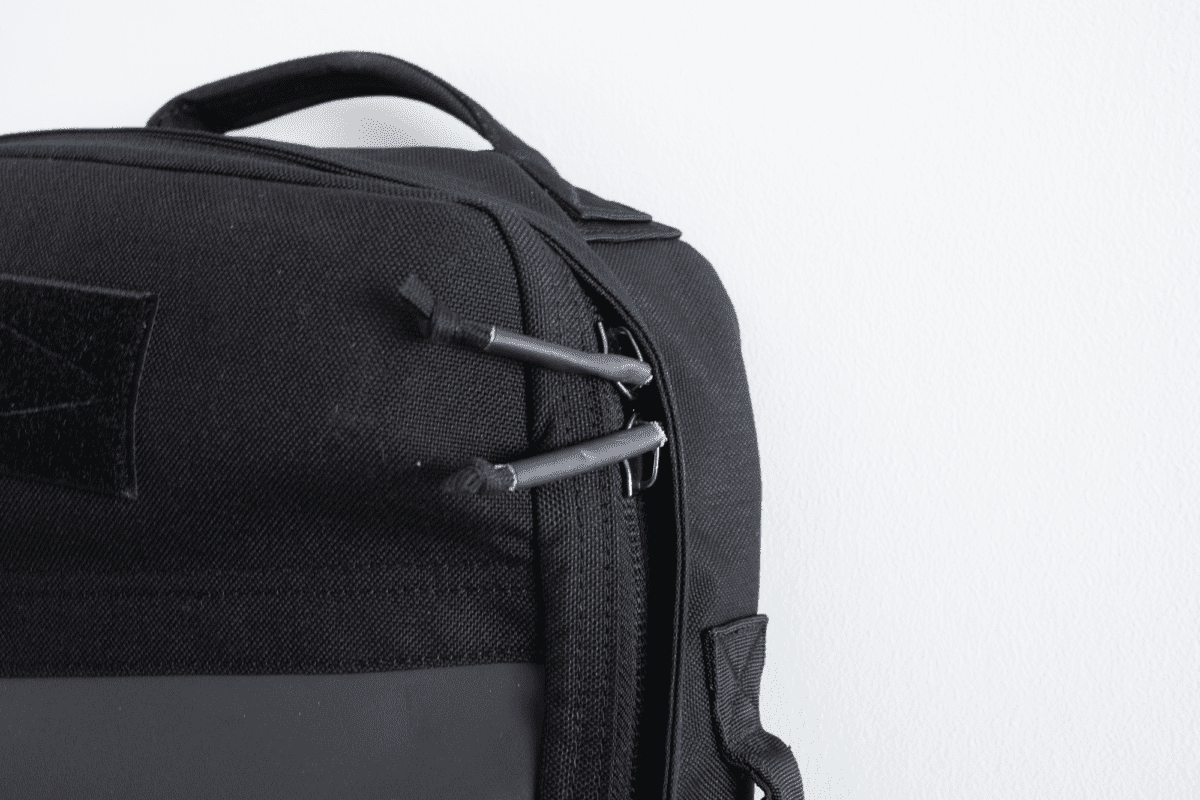 Conclusion
If you don't do any rucking, then I wouldn't recommend this bag. This, as the name suggests, is designed for ruckers who perhaps want to double it as a daily carry at times. It does a solid job at both, although the GORUCK GR1 will be a better choice if you go rucking only occasionally.
Additional Images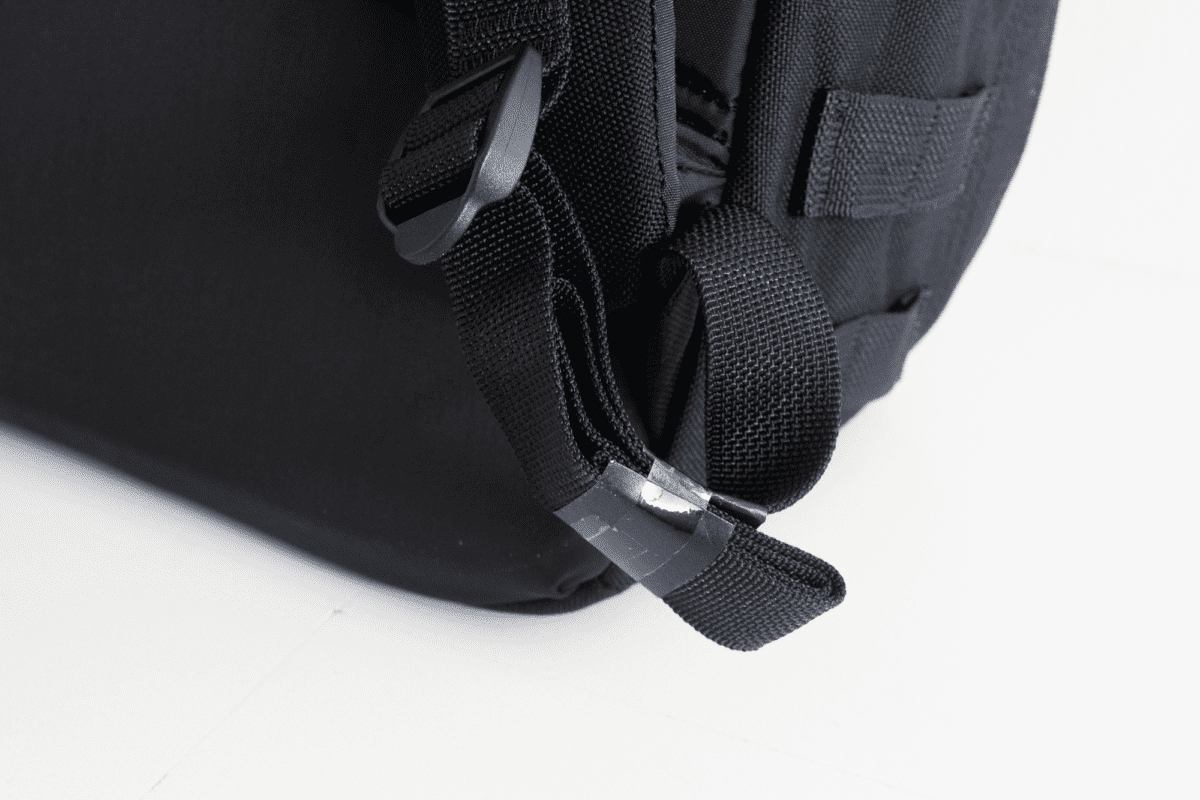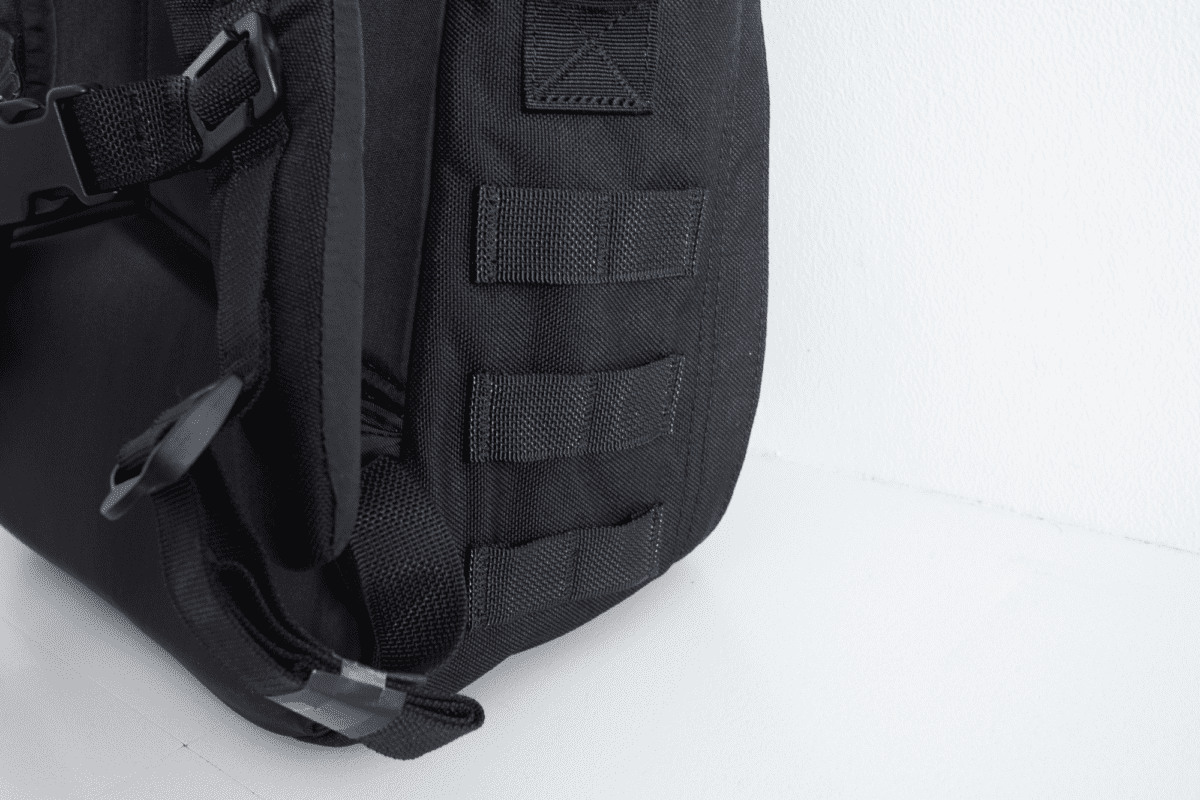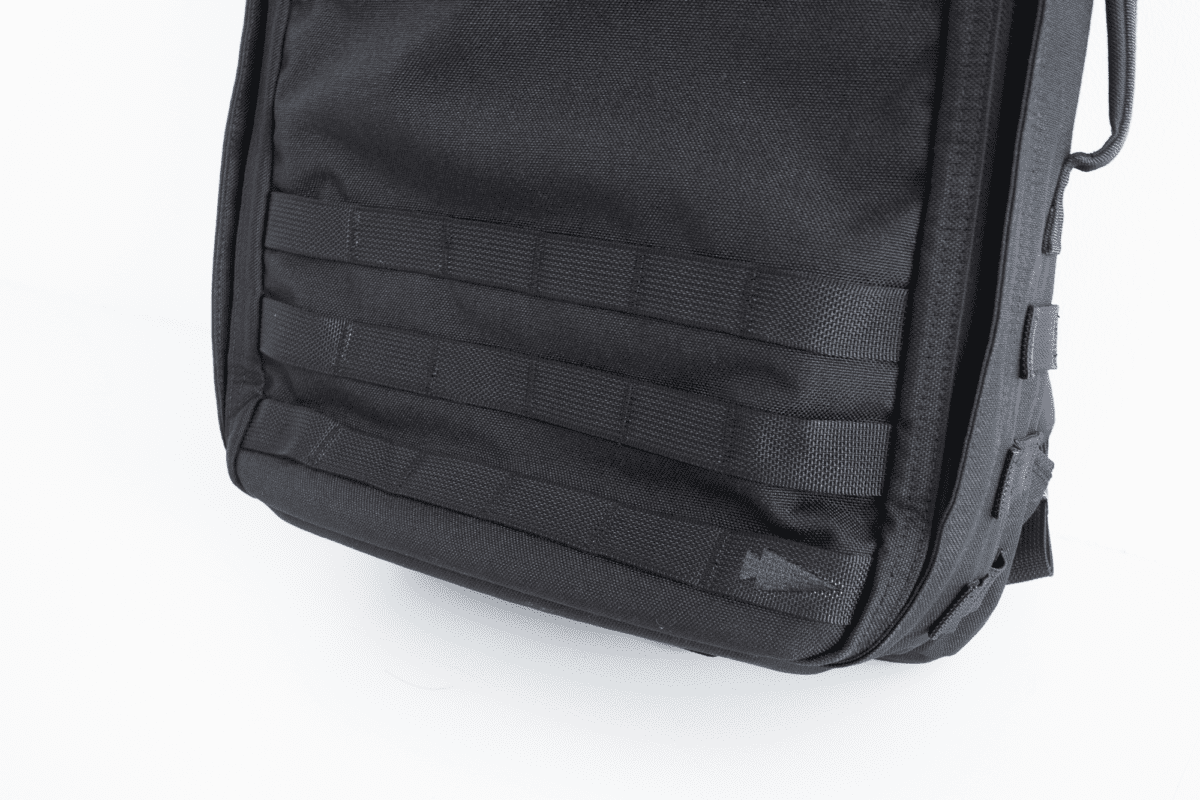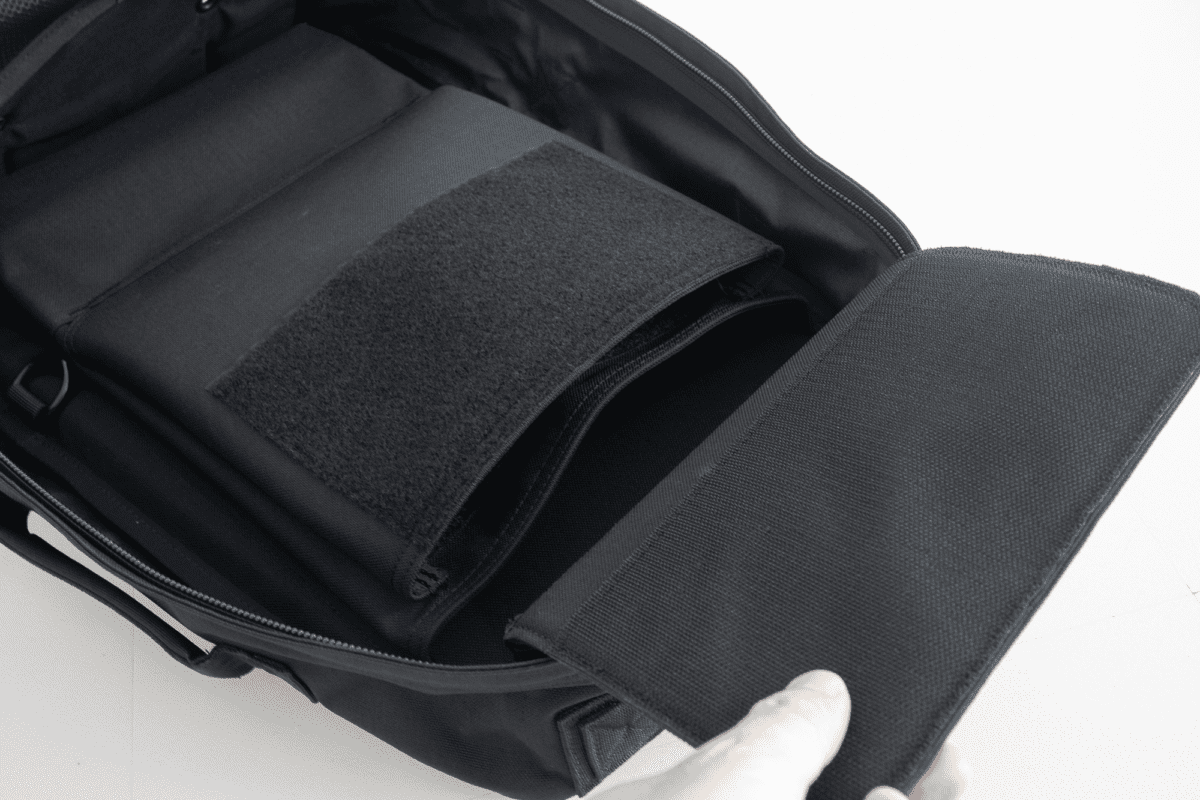 Like this review? See all of my in-depth reviews.
Also, consider supporting me by being a Patreon. Every cent given will go back into improving the content of this website.
Tagged backpack bag cordura goruck military review water-resistant