This website is made possible by readers. I may earn a small commission when you buy through the links in this article at no extra cost to you. Learn more.
It's been awhile since I reviewed a TOM BIHN piece. In this TOM BIHN Shadow Guide review, I'm going to take you through all the nooks and crannies of the minimalist stealth Design Lab version.
Details
23L
Price $270 on tombihn.com
Dimensions 12.6″ (w) x 19.3″ (h) x 9.0″ (d) / 320 (w) x 490 (h) x 230 (d) mm
33L
Price $280 for tombihn.com
Dimensions 14″ (w) x 21.7″ (h) x 9.0″ (d) / 355 (w) x 550 (h) x 230 (d) mm
Both
Overview
If you are reading this website, you've probably heard of TOM BIHN. If not, get the hell out, you are in the wrong neighborhood.
Just kidding, we all have to start somewhere.
TOM BIHN is a backpack brand which has been around for awhile. Based out of Seattle, all 47 of their employees are in one place doing design, manufacturing, shipping, customer service, photography, and website.
If you've done read up on enough gear companies like I have, you'll come to see how this setup is mostly non-existent. This gives TOM BIHN the advantage in controlling the quality of their products, from design to final product.
TOM BIHN, despite being around since the emergence of the one-bag lifestyle, kept on innovating. Like when they released the TOM BIHN Synik, a much-anticipated update to the iconic TOM BIHN Synapse to silence the cries attacking what seemed like TOM BIHN's stubborn refusal to adopt a dedicated laptop compartment.
There are essentially three different versions of the backpack. The first is the original Guide's Pack. The Guide's Pack has all sorts of bells and whistles like accessory strap holders and an ice axe loop.
With the second version, the Shadow Guide, all that have been removed, along with the coyote brown trip, straps, and drawcords. What remains is a beautiful, all-black, simplified version, thus the "Shadow" in the name. I like to think that my obsession for black, minimalist products has influenced them to move in this direction.
The third version and the one that I am reviewing is the Design Lab version of the Shadow Guide.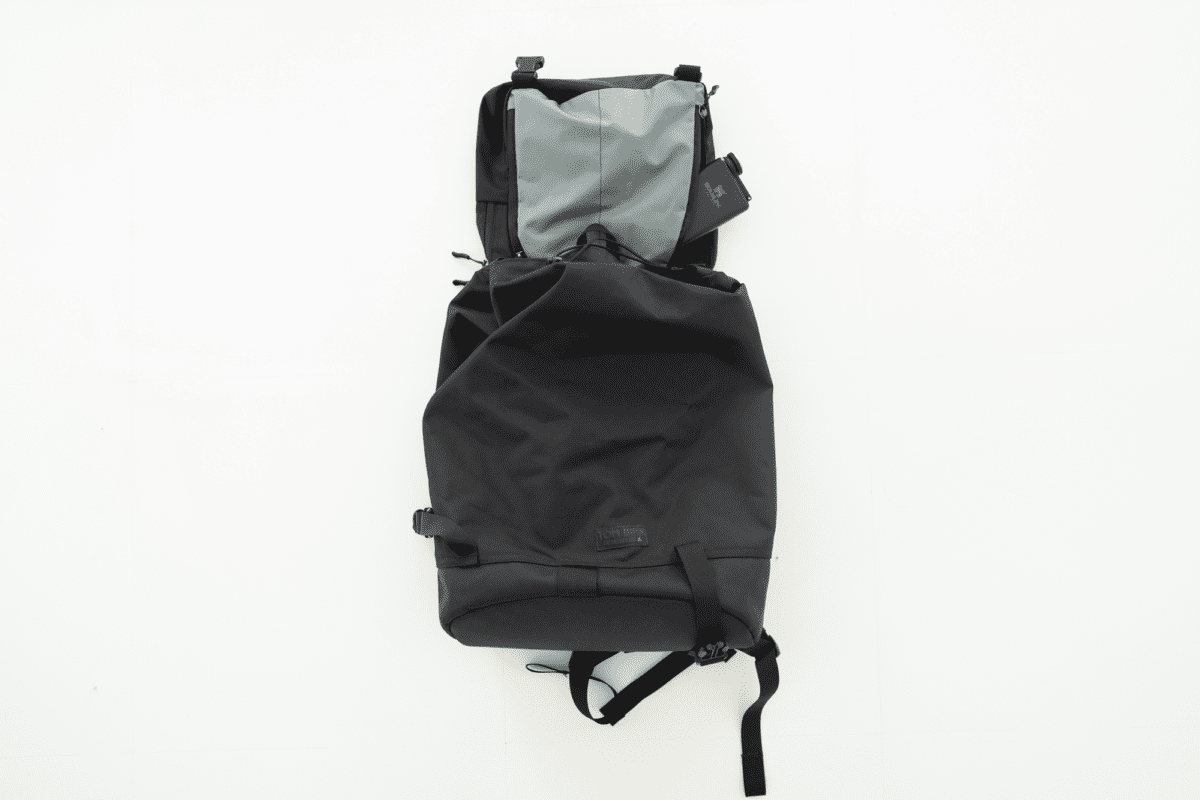 While TOM BIHN have been making backpacks for a long time, it was only in recent years that they introduced Design Lab editions. Products with the Design Lab label are TOM BIHN's idea of experimental side projects. They often come in limited run and might or might not make it into regular offerings. If you are familiar with Outlier's experiments, you can think of these as a similar concept.
The Shadow Guide is actually the first product with this tag and I'm elated to have the chance to write this Shadow Guide review.
Note that for the rest of the interview, when I will refer to the review piece as the Shadow Guide, but the product I have in hand is the Design Lab version of the Shadow Guide.
Style
The first Design Lab product came about when Nik (the same Nik in Nik's Minimalist Wallet), the prodigal heir to the design throne that Tom Bihn once sat, reworked the original Shadow Guide into something he'd want to carry.
That sparked the Design Lab product range as we know it. Suffice to say, I have high expectations for the pioneer piece.
And I wasn't disappointed.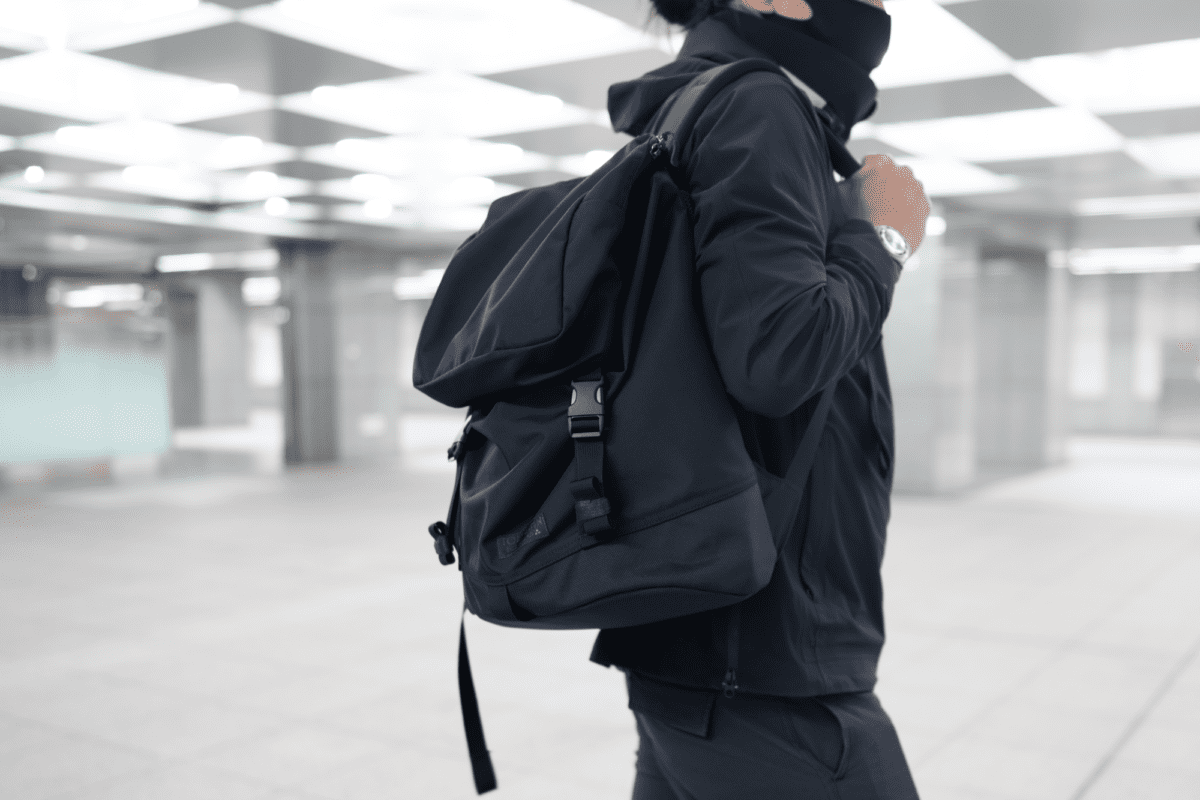 The style of TOM BIHN products can be polarizing. Most of their products carry an ol' school, dad-bag look. It's an acquired look that doesn't go well with some wardrobe coordinates. While they've gotten sleeker with black colorways and simpler designs over the years, the Design Lab Shadow Guide to me is the turning point for TOM BIHN to move towards the ranks of sleek, minimalist backpacks, like that of Aer and Tortuga.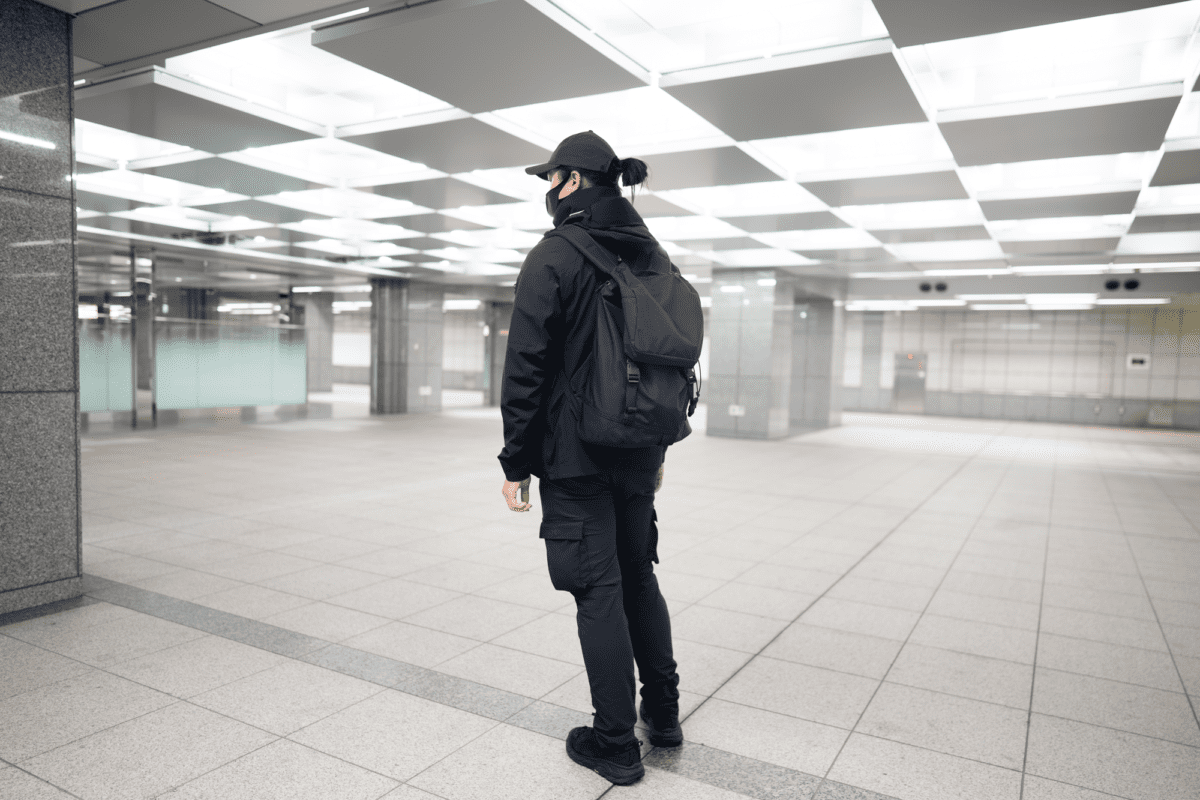 The Design Lab Shadow Guide is all black, down to details like zippers, stitching and the brand tag. Yes, that old school airplane brand tag is painted all black. Although technically-speaking, it is black with dark grey text.
It says "TOM BIHN" followed by "DESIGN LAB" on the next line. Next to it, there is an icon consisting of three dots, a "therefore" sign. It's a sign I've never seen before but is an actual sign used in logical argument and mathematical proof formulas.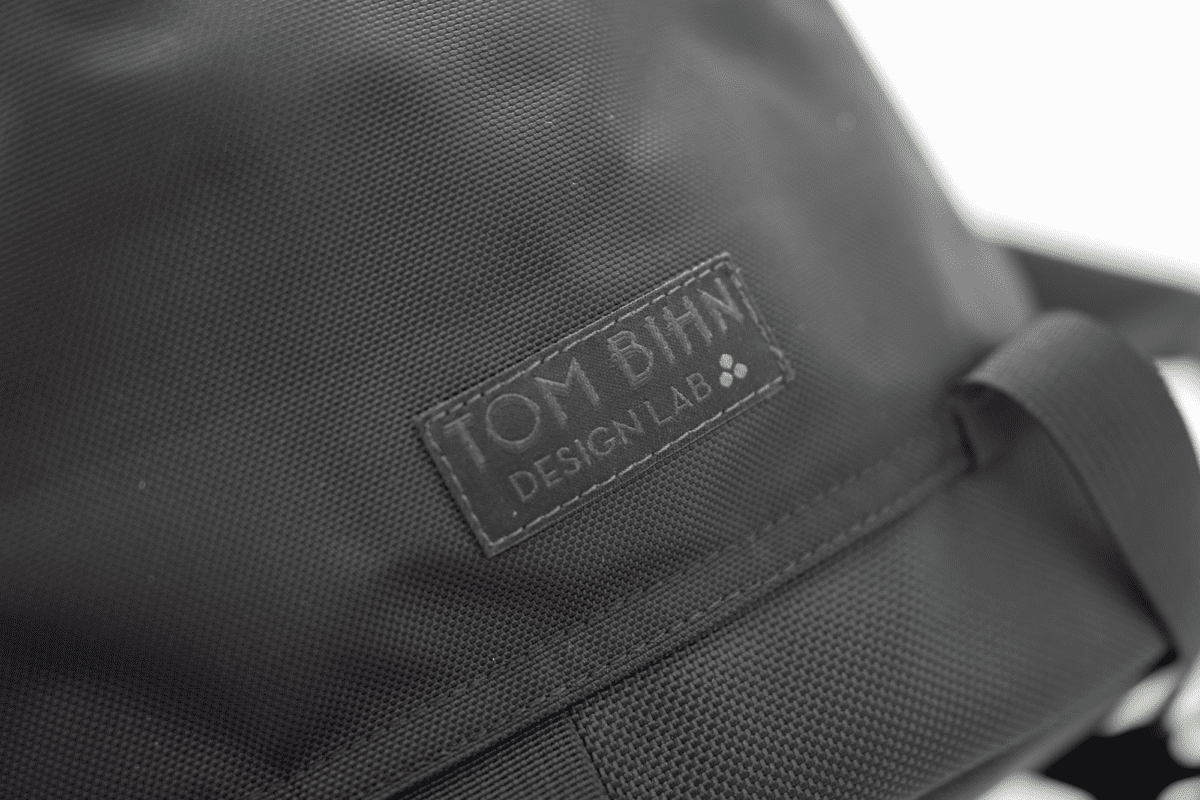 Apart from the black version, it also comes in an Ursa version, which is a muted brown color.
In case you haven't noticed, I only wear and review only black products. I've had always wished that TOM BIHN would do something about the attention-grabbing brand tag smack in the middle of their otherwise minimalist black backpacks. So much so that I was happy they moved the brand tag to the bottom of the bag in the TOM BIHN Synik.
Trust me, I've contemplated removing the tags on my TOM BIHN bags, but resisted the urge since it would be misleading to readers when they see it in my photos. The things I do for my readers…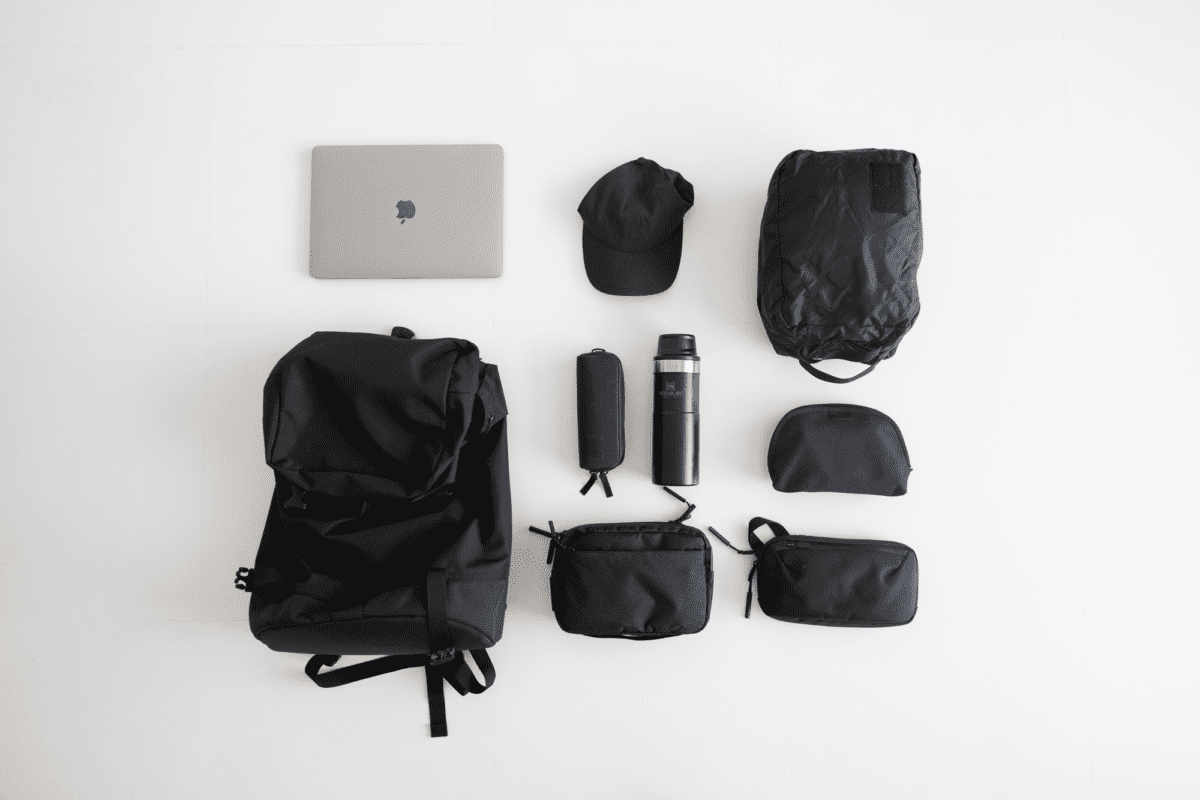 Suffice to say, the black tag gives a minimalist-wannabe like me a raging hard-on. In addition to that, much of the exterior features have been removed from previous versions to achieve a purist aesthetic.
The silhouette, however, retains much of the essence of the original Guide's Pack. The flap over the top and the ridiculously long adjustment straps and almost conical-shaped when fully packed makes it stand out. The Shadow Guide what you can expect to find on a hipster hiker, foraging for his wild mushrooms.
I think the way TOM BIHN themselves put it is spot on.
If the original Guide's Pack is a fully realized sketch, the limited edition Shadow Guide V1 is the version of the sketch with several brush strokes removed — what the sketch conveys remains clear, but with an end experience of true simplicity.

TOM BIHN
I felt the 23L Shadow Guide looked a little short on my 6ft frame when it is not fully packed, but was perfect once filled up. The 33L was a little too large to be an everyday carry, even on my relatively large frame. However, it is not too large that it looks ridiculous to use as one when you need to. This is especially important when traveling since you save weight and space that you need to bring along a separate bag.
Material
The backpack uses an exterior of 525 denier 2×2 ballistic nylon while the interior uses 210 denier 2×2 ballistic nylon. This makes sense since the interior will experience much less abrasion, thus require a lower denier count.
Since the backpack was influenced by hiking packs which are often placed on rough terrain, the base of the bag uses 1050 denier HT ballistic nylon, which is a noticeably higher denier count for added durability and abrasion resistance.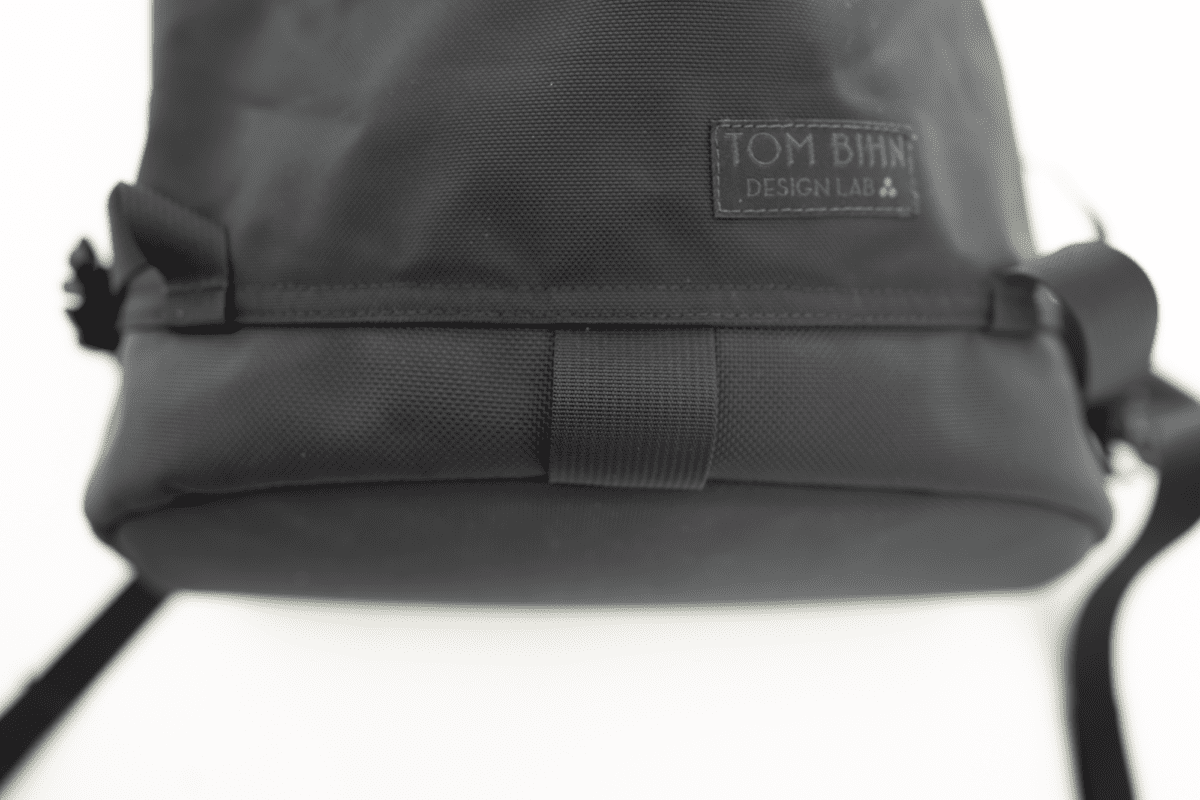 For a in-depth guide of ballistic nylon, you can read this guide that I wrote.
But to keep a long story short, ballistic nylon were first developed for military use so these are extremely durable. I've never experienced any kind of problems with ballistic nylon nor have any of my ballistic nylon products wear out.
The zippers are the industry-standard YKK zippers from Japan. The Edgeless Shoulder Straps uses EVAZOTE foam which tougher and more resistant. Hardware around the backpack are from well-known names like Duraflex®, Nexus, and Woojin.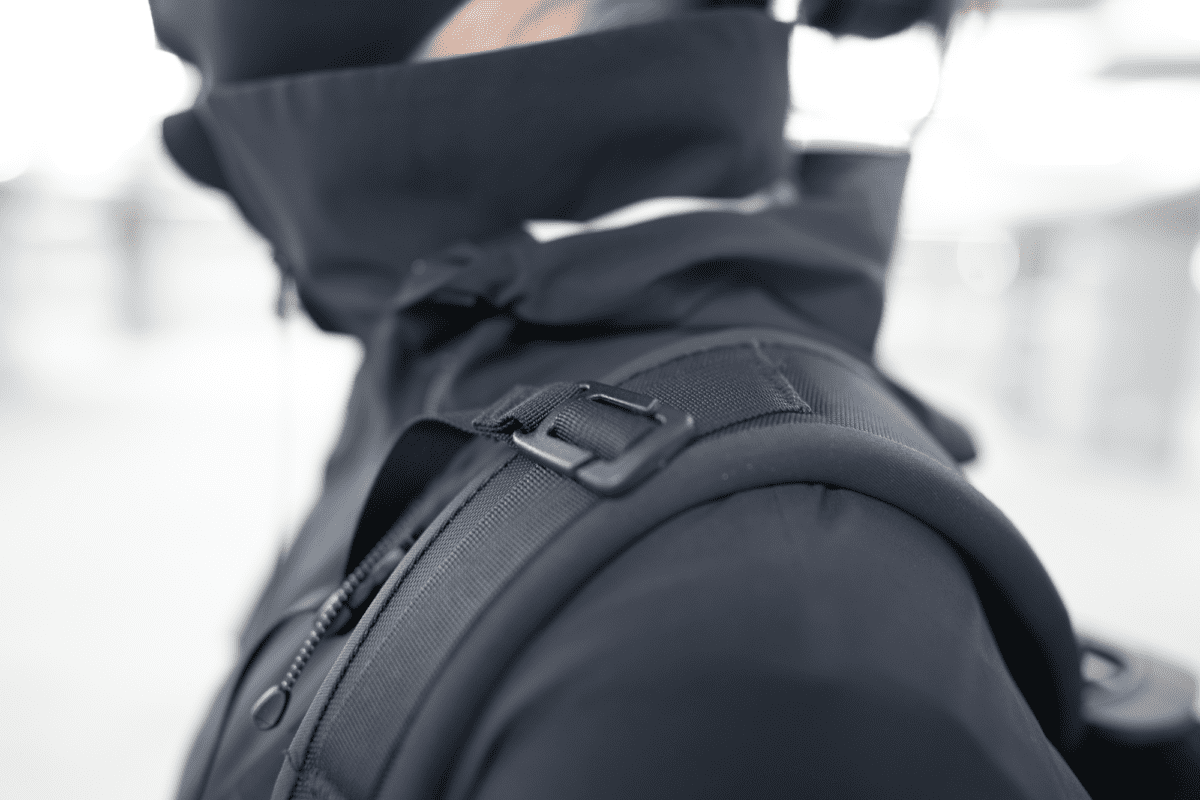 TOM BIHN has decades of experience with different materials and bag-making techniques. It wouldn't be an exaggeration to say that they know the materials better than anyone else. TOM BIHN are the bona fide experts so choice of materials would be last thing to worry when buying a bag from TOM BIHN.
Organization
There is minimal organization on this bag. For those who are looking for more organization or features should not be looking at this bag at all. Instead, the TOM BIHN Synik is a better choice. That said, there is some organization on the Shadow Guide.
The Flap
Arguably the most iconic part of the pack, the flap that goes over the top of the backpack is a large zippered pocket.
The flap pocket is spacious and it will work perfectly as a quick access pocket. It's not just a flat pocket, but has some dimensions to it, making it a "3D pocket". On the other hand, even if you stuff the pocket to the max, it doesn't deform the intended silhouette of the pack.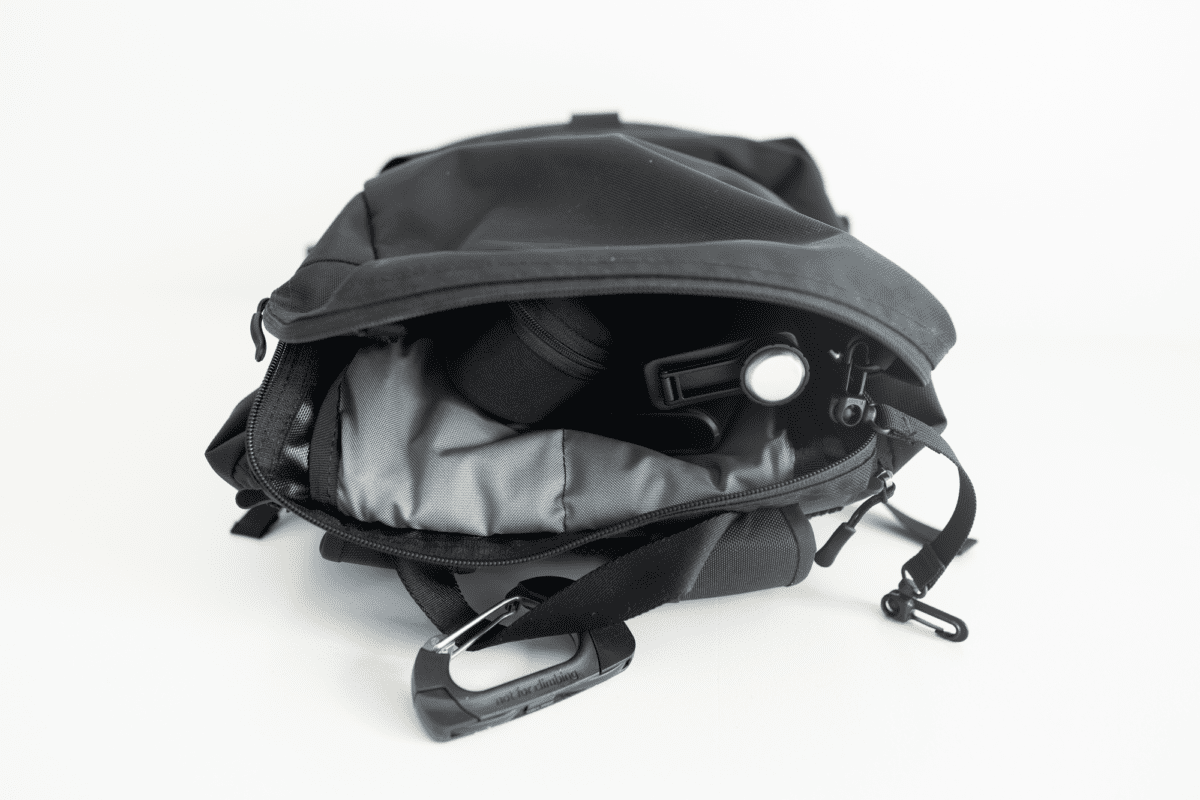 Within the pocket, there is also a key loop.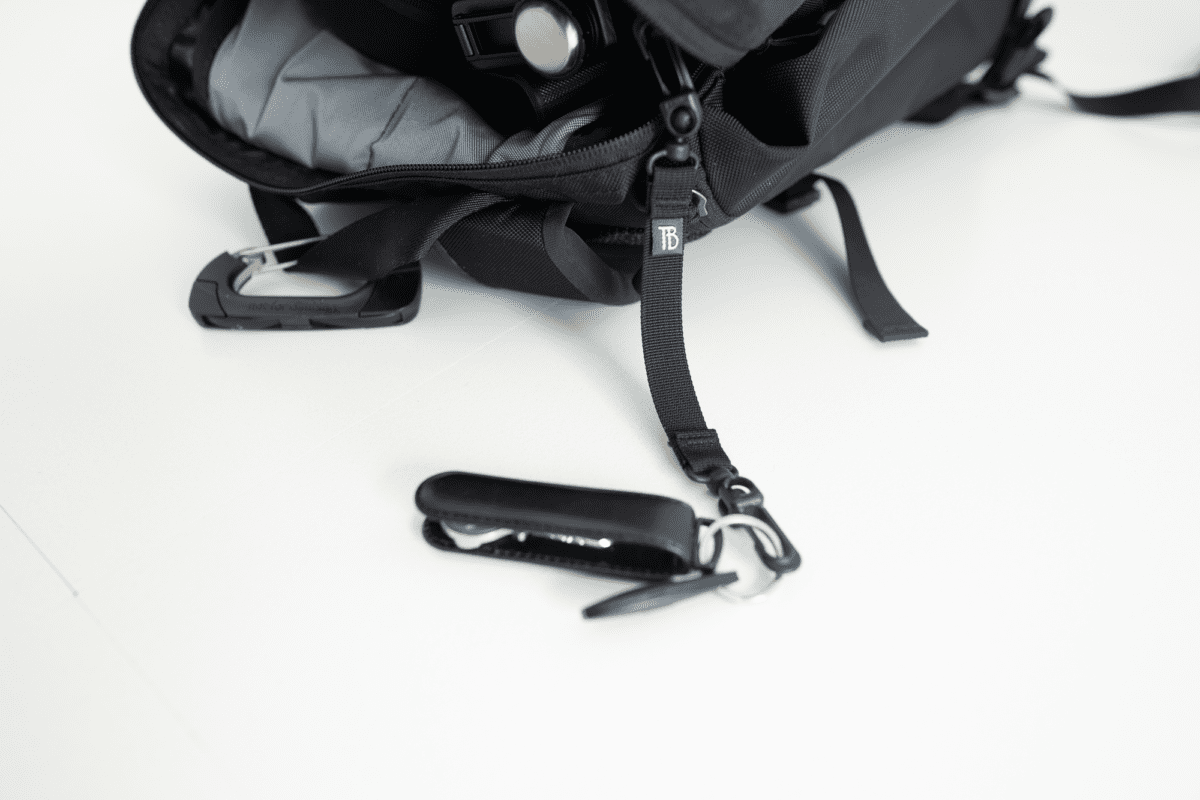 On the underside of the flap are two equally-sized zippered pockets. Each of these pockets fit my Stanley Adventure Flask perfectly.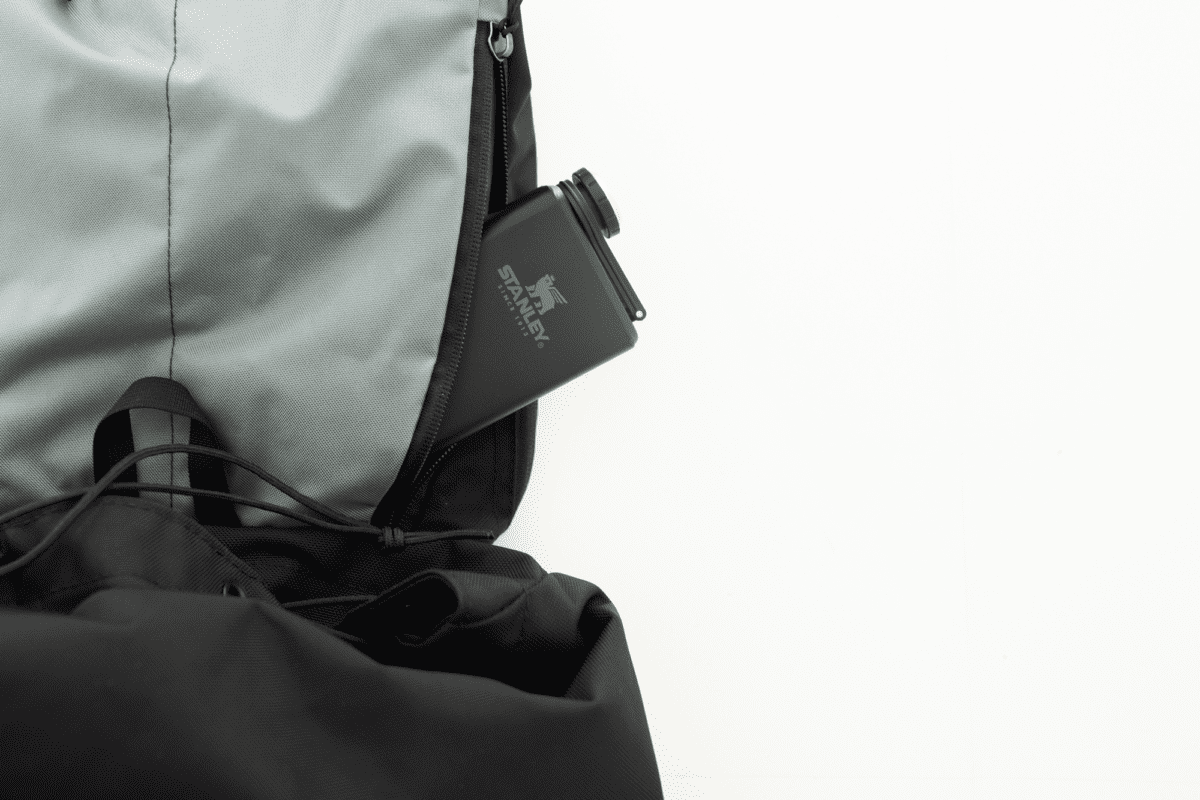 Main Compartment
Apart from the organization in the flap, the main compartment is really one large catch-all for dumping your stuff in without a care in the world. There is even a loop on the inside so you can hang your bag with the flap open to dump or retrieve your stuff easily.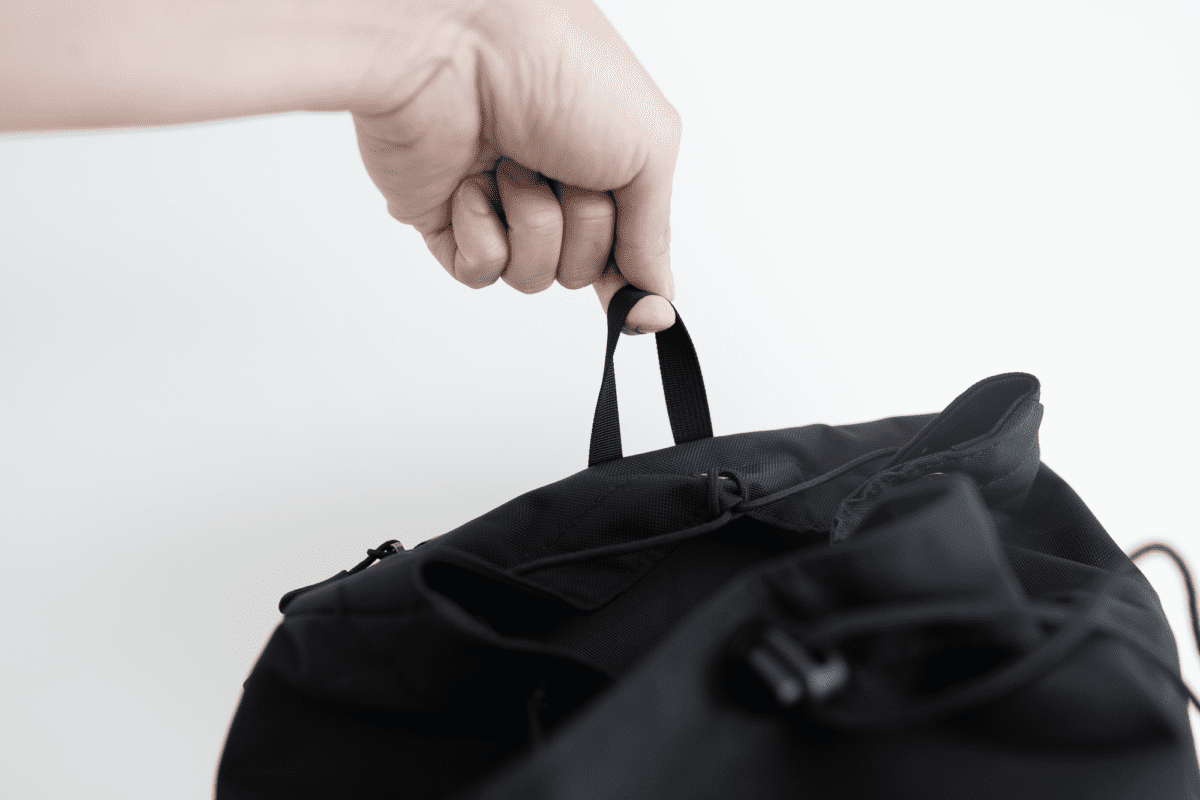 There isn't much to say about this compartment except that it holds more than it looks. This is partially because the flaps covers the top part of the backpack when there isn't any contents, making it look like it holds less than it can.
Laptop Compartment
In the Design Lab version, there is a dedicated laptop compartment. The 23L fits comfortably a 13-inch laptop.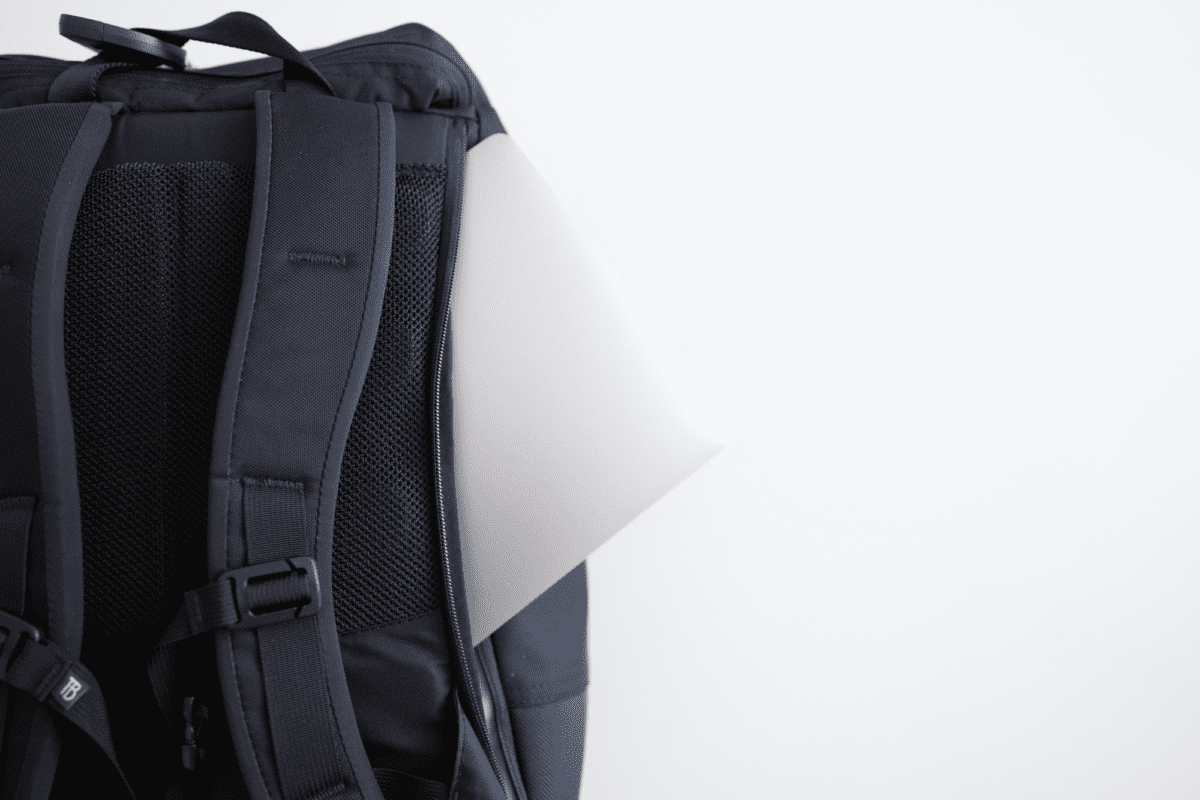 Despite what TOM BIHN states, a 16-inch MacBook Pro (without a case) will fit perfectly into the laptop compartment of the 23L version. The only thing to note is that you can't put it in or take it out at an angle.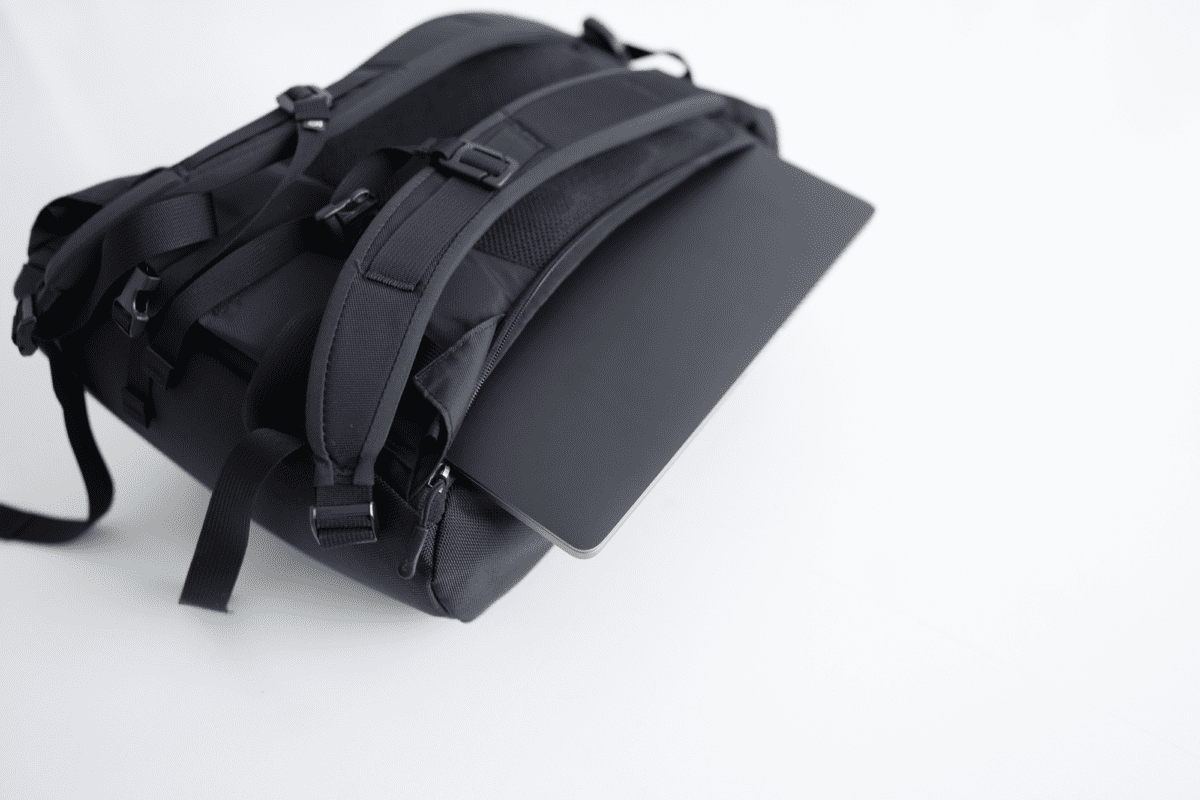 Usage
Top Flap Pocket is Spacious but Has Its Challenges
The zipper of the flap pocket spans across three sides of the flap, however, just midway on the parallel sides.
A few things to note here. If you forget to zip it up completely, there is a high chance its contents will fall out when you open the backpack since you have to flip the flap over. I've had my AirPods with NOMAD Active Rugged Case fall out a few times this way.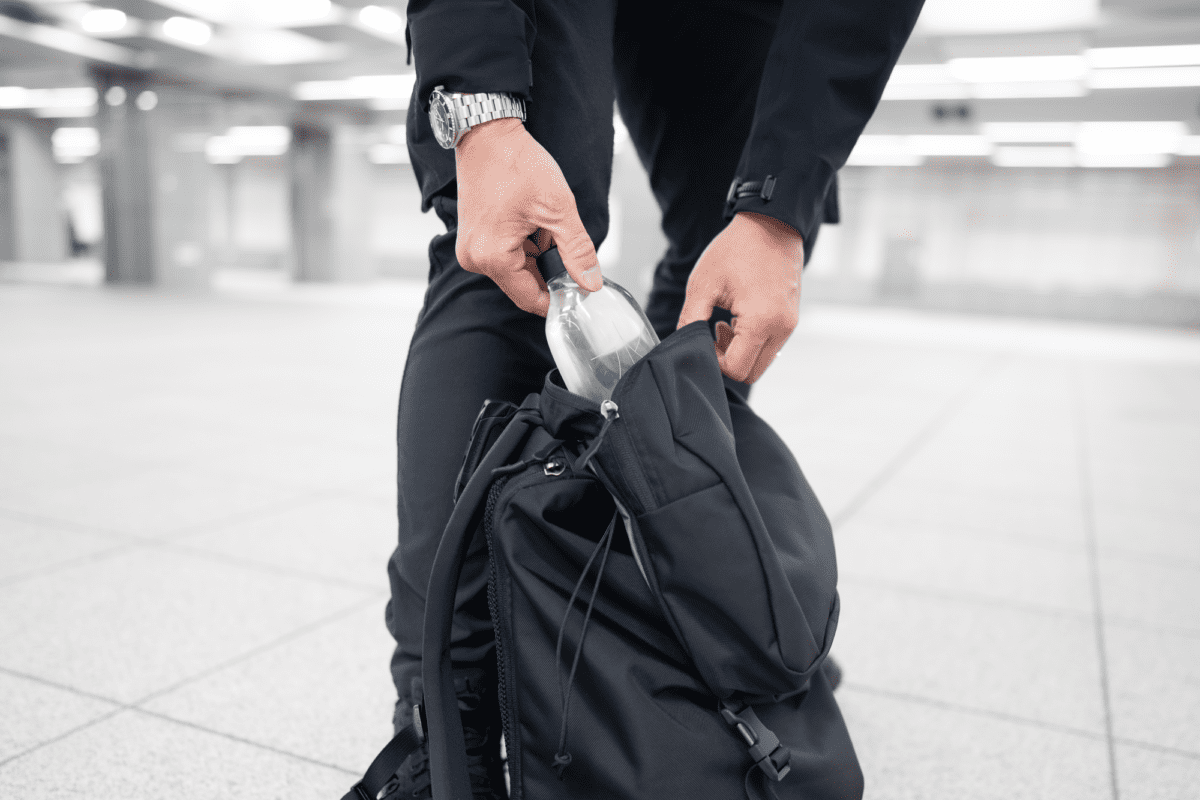 Another thing is that since the zipper goes over corners, you can't open or close it with just one hand. It makes it less than ideal since the flap was supposed to be a quick access pocket. You want to swing it to the front hinging on one shoulder, unzip with one hand while reaching in for your stuff with the other and zipping it back up the moment you fish it out. It should ideally be one swift action, but unfortunately, is not possible with the Design Lab Shadow Guide.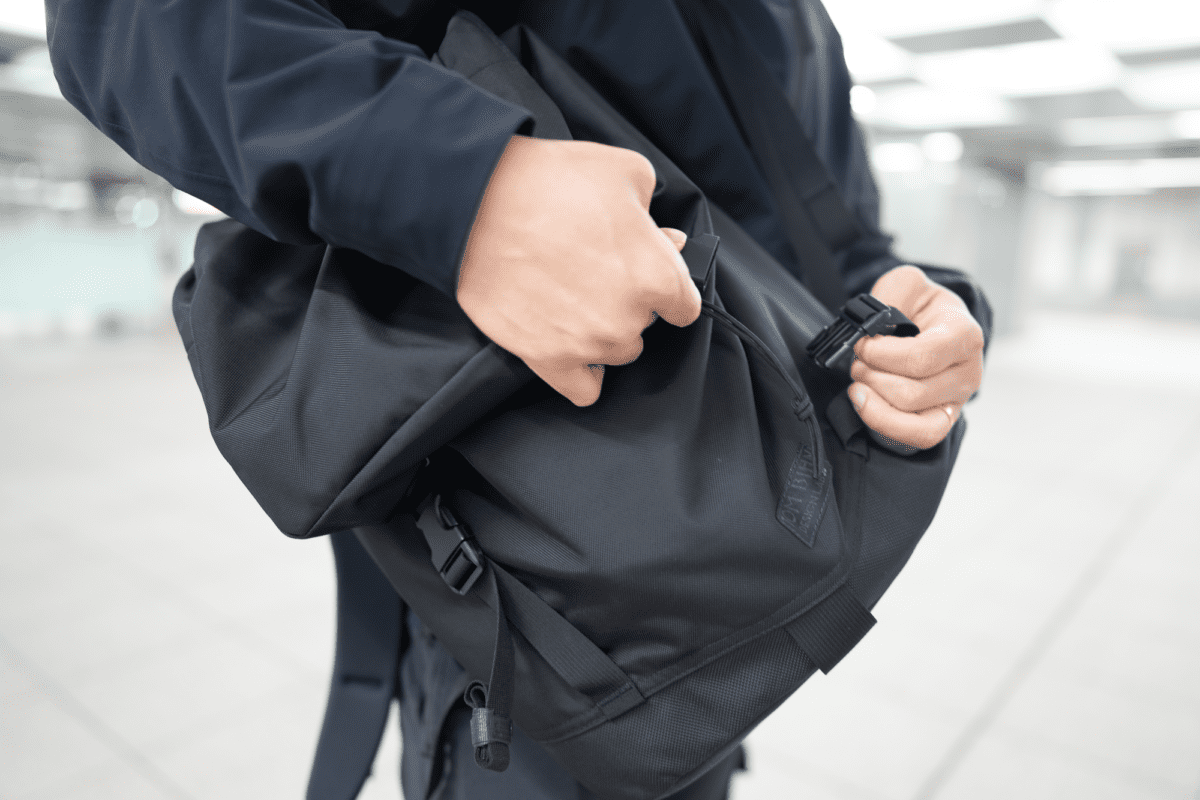 Main Compartment is a Giant Catch-All
I've used backpacks like the GORUCK GR1 which is essentially just one large compartment and loved the experience of being able to customize organization with cubes. However, the Shadow Guide is different.
Because the main compartment access is from the top, it is very difficult to fish out what you want on the first try.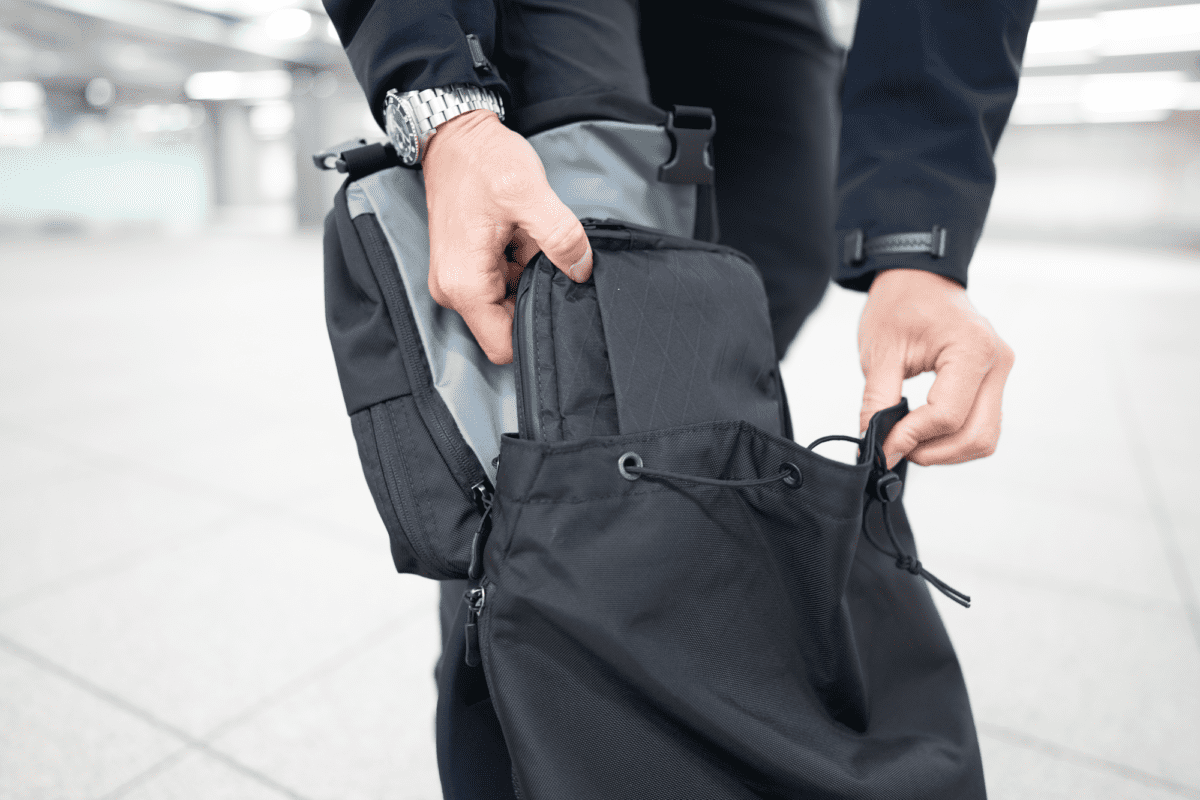 Unlike a clamshell-style backpack, You can't unzip it to get an overview of the contents. You have to stick your hand in and feel for what you need. Either that or you have to pour the contents out. Even with the perfect use of cubes like the Aer Cable Kit or Aer Slim Pouch, it can get pretty tiring if you access the contents often.
The trick, I've found, is to make sure that you can recognize the item you want by its shape or texture. You also want to put in your stuff in a predetermined order. According to TOM BIHN, the optimum setup could be something like
Stuff the stuff that you may not need access to in the bottom main compartment of the pack. (Perhaps your rain shell or warm extra layer, depending on where you live.)
Above or on top of that, your lunch and water bottle.
Laptop (if carrying) against the back of the pack.
Quick access items in the mesh pockets on the underside of the top hatch: keys, phone, wallet, etc.
And in the top hatch pocket itself: first aid kit, flashlight, other EDC items, pouch of cords and dongles.
I personally could not do so every time. There are times that you just need to stuff your things in or grab and go, so there isn't a luxury of time to stack it in the desired order each time.
Slanted Bottom
Since the Shadow Guide was based on The Guide's Pack that was designed as a tribute to hiking packs Tom used in the 1970's, slanted bottoms are a feature of those packs as they shift the weight of the backpack towards the user as opposed to pull the weight of the backpack away from the user.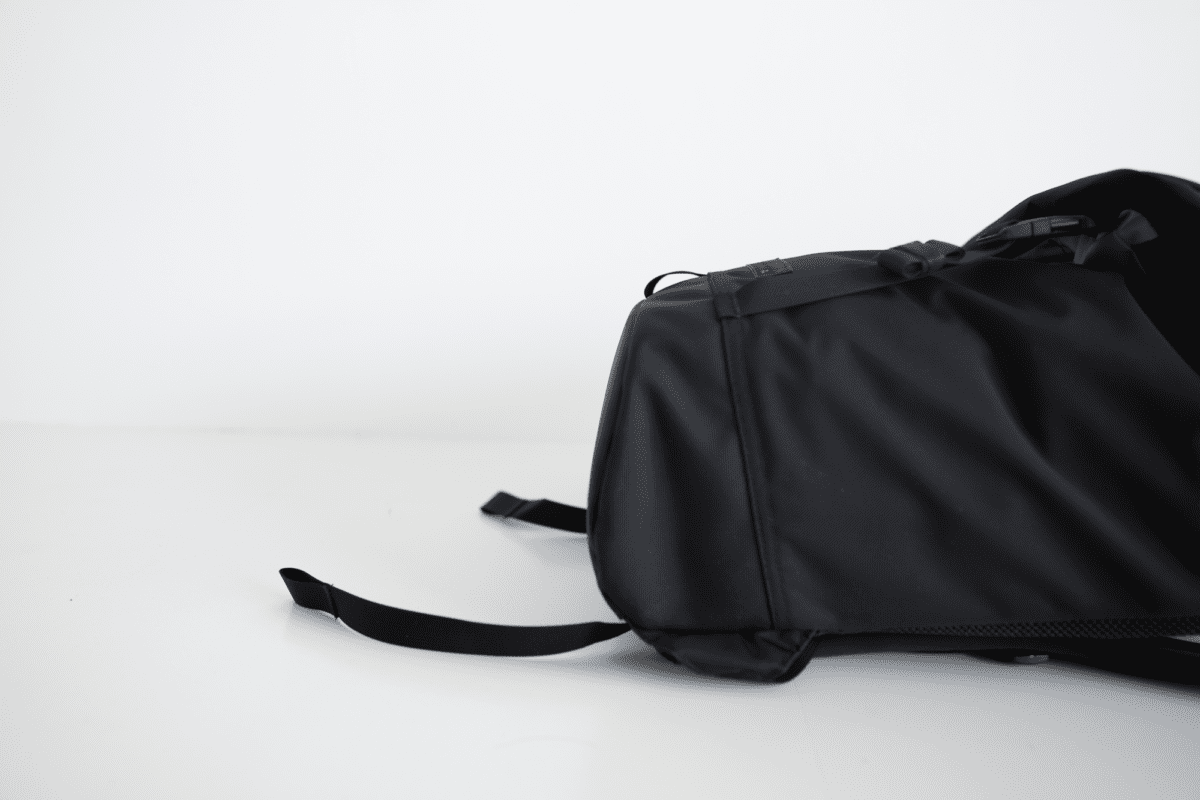 TOM BIHN themselves have experimented with a flat bottom version. But, they noticed that it was much less comfortable to wear. I can't say for sure since I don't have a flat-bottom one to compare with, but the Shadow Guide has great weight distribution and is very comfortable to wear.
While slanted bottoms affect the ability for the backpack to stand on its own, I've found that it was able to do so, as long as it's packed full.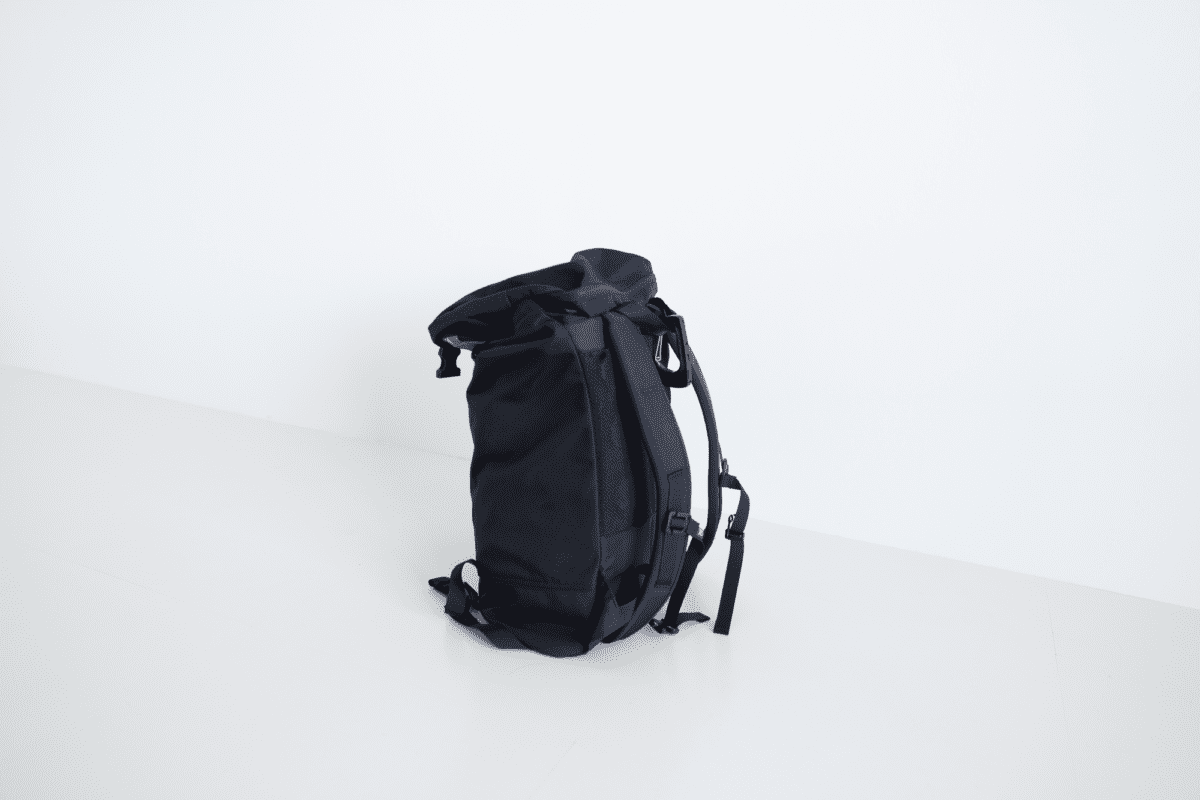 Edgeless Shoulder Straps are Comfortable
My first experience with the edgeless shoulder straps are with the TOM BIHN Synik 30.
These straps are very, very comfortable. There isn't aren't any edges so it conforms to your shoulders effortlessly. Add to that, it's half-an-inch thick which gives it an unparalleled amount of cushion. I often carry a full pack around all day, and I never get the usual shoulder soreness that I do with regular shoulder straps.
However, if you have a larger frame and like to wear your backpack lower, it won't be as comfortable. This is because the strap tapers in width and wearing the backpack low will cause the narrow part to press against your shoulders instead of the thick cushy part.
Removable Internal Frame with Half Stay
Back in the days of the TOM BIHN Synapse, internal frames had to be bought separately. The Shadow Guide comes with an internal frame with an aluminum half stay.
The stay in an internal frame is basically a piece of aluminum that prevents the frame from bending. A half stay means that this aluminum piece doesn't reinforce the entire length of the frame. Even though it's a half-stay, it technically goes up about two-thirds of the frame. This takes the cue from the TOM BIHN Synik which has the same setup. TOM BIHN felt that a half stay offers weight savings without compromising on stability.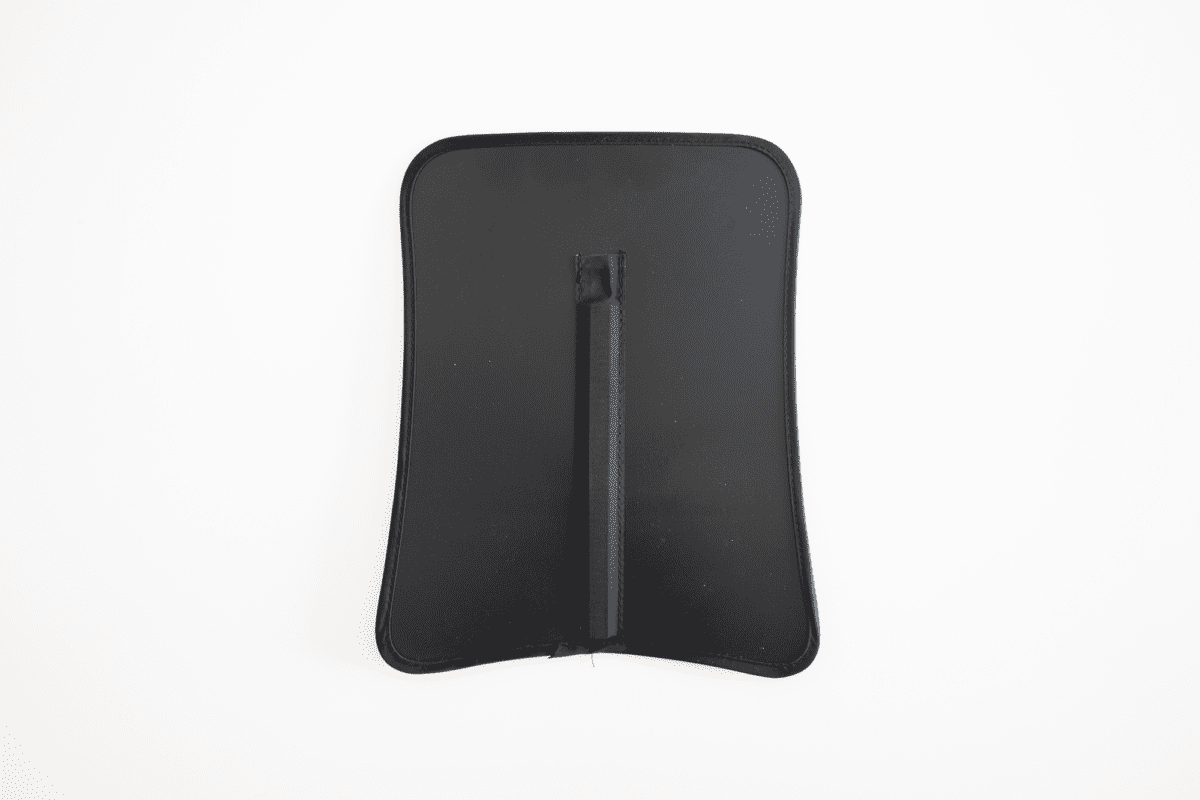 For some, this can be important. But for me, I honestly couldn't feel much difference between an internal frame with full stay and half stay even though I alternate between my TOM BIHN Synik and TOM BIHN Synapse often. Therefore, I would much prefer the half stay for the weight savings. Every bit count.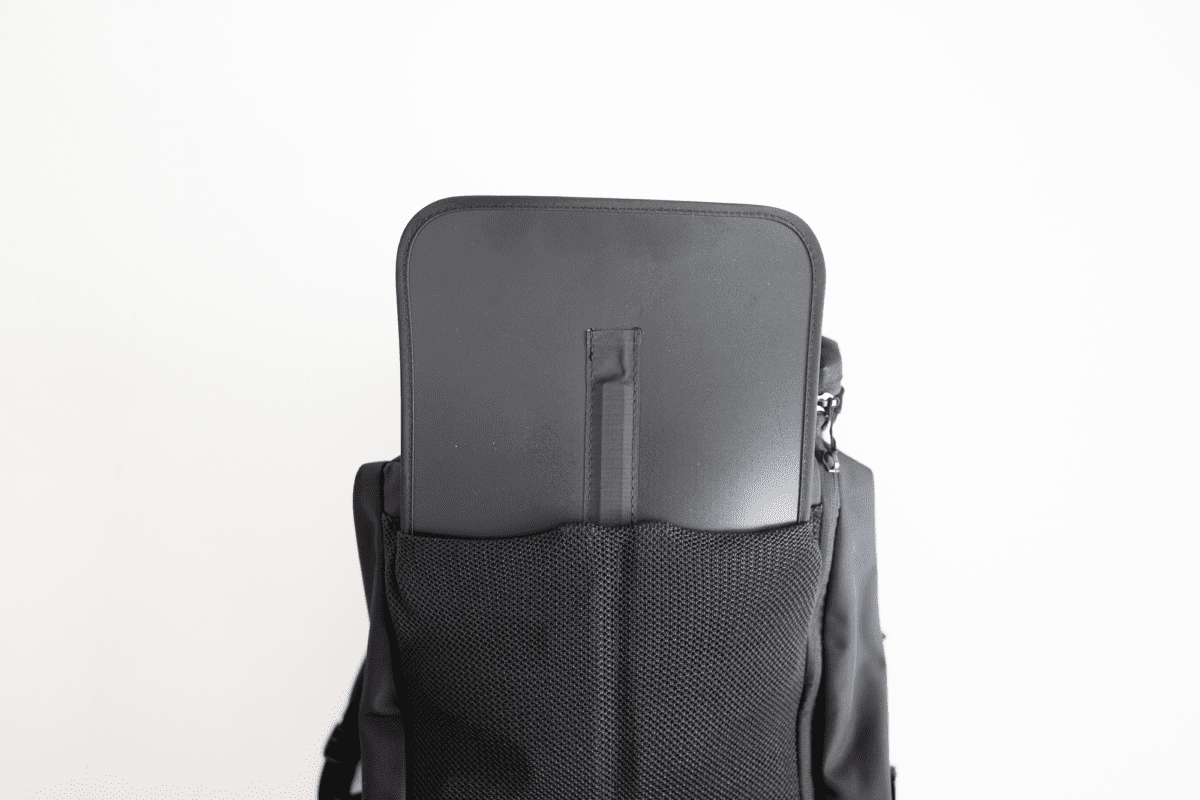 The frame is relatively easy to remove. You have to kind of bend it to pull it out of the slot at the back. The shape flares out at the bottom so it's easier if you just stick your arm in the slot and pull it from the bottom.
The Guide's Pack vs Shadow Guide vs Design Lab Shadow Guide
As mentioned in the beginning, there are three versions of this bag. It's easy to think that the Guide's Pack is the OG and the other two are simplified versions. Here are a list of difference between the three.
The Guide's Pack is a great choice for people who actually want to use it for hiking since it has features that will complement the activity. The Design Lab Shadow Guide would probably be best for everyone else, especially those who want to use it as a daily carry.
The biggest reason why someone might choose the Original Shadow Guide over the Design Lab version is the cost. It's $60 cheaper compared to the 33L version of the Design Lab version.
There are a few differences, one being the internal frame with a full stay compared to a half stay in the Design Lab version. This is ideal for those who want to do some hiking as it will provide more stability. A half stay will also cause the backpack to bend with too much weight in the top pocket flipped open.
The other two differences is that the Design Lab version has a new murdered-out brand tag and a dedicated laptop compartment. For those who don't need these features, the original is an easy choice.
23L vs 33L
Even if you've decided that you want the Design Lab Shadow Guide, you'll still have to choose between the two available sizes. Lucky for you, this Shadow Guide review has got you covered. There are really only two main considerations to design between the two.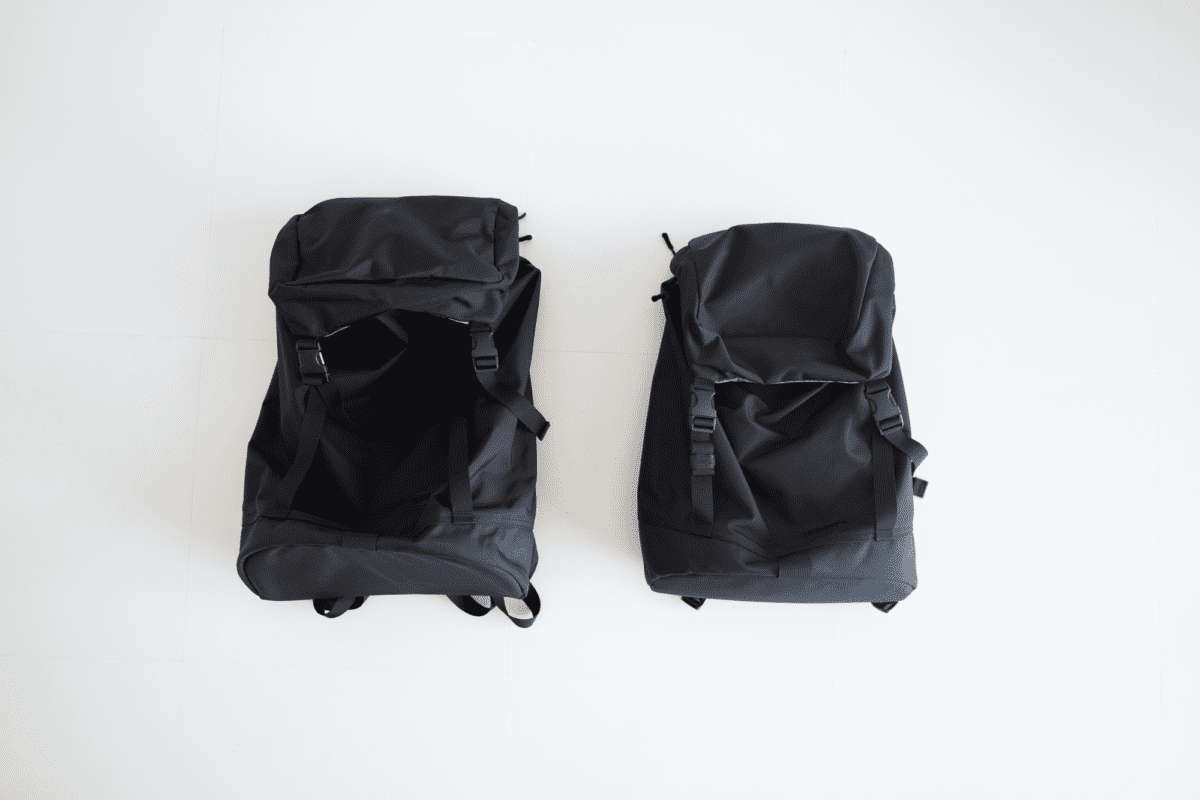 The first is the size of laptop that you are carrying. The 23L accomodates 13-inch laptops comfortably but becomes a squeeze when you try to fit 16-inch laptops and won't fit any laptop larger than that. So if your laptop is 15 inches and above, consider the 33L one.
The second consideration is if you will be using it for travel. As a minimalist traveler used to one bag travel with 20+ liter capacity backpacks, the 23L would be sufficient for me to travel with for up to two weeks. But for most, the 33L one might be better.
Conclusion
The Shadow Guide is a brilliant representation of what you can expect when buying TOM BIHN products. Top-of-the-line materials, high-quality craftsmanship and now in a minimalist design with the Design Lab version.
I hope this Shadow Guide review have helped with your choice and please leave a comment if you have any questions.
Additional Images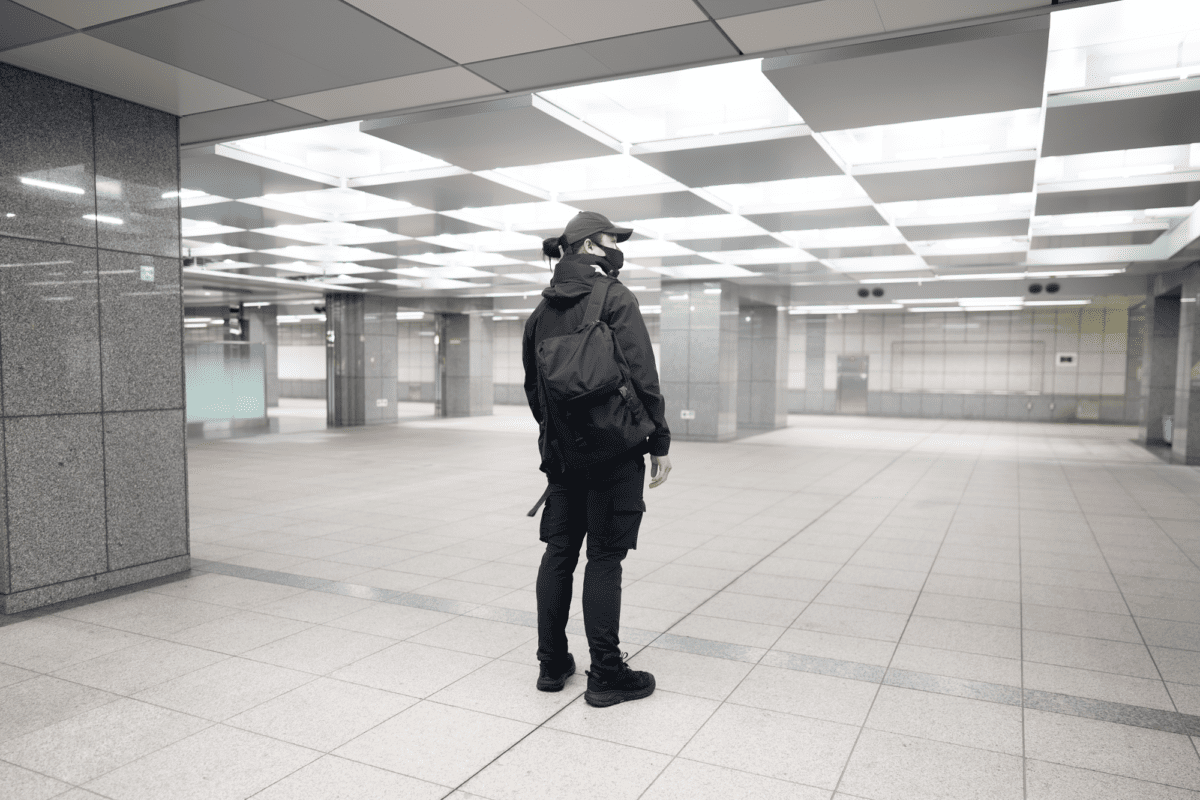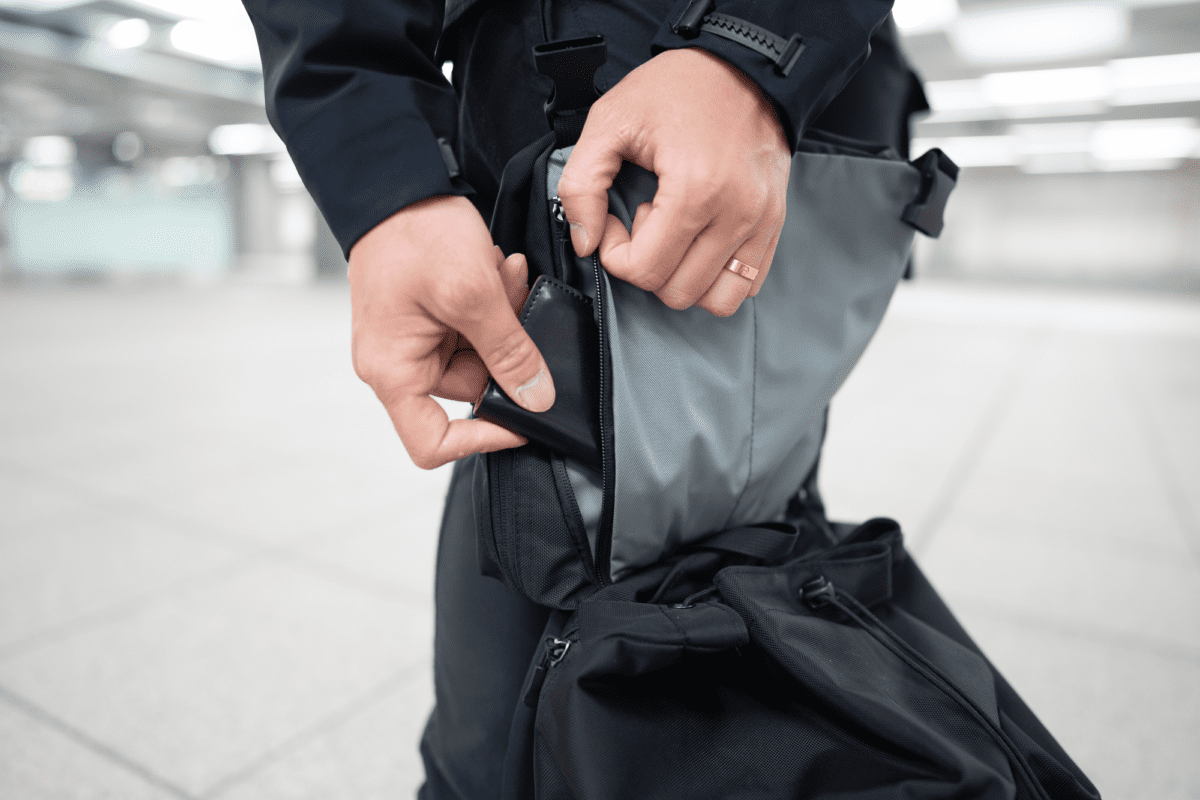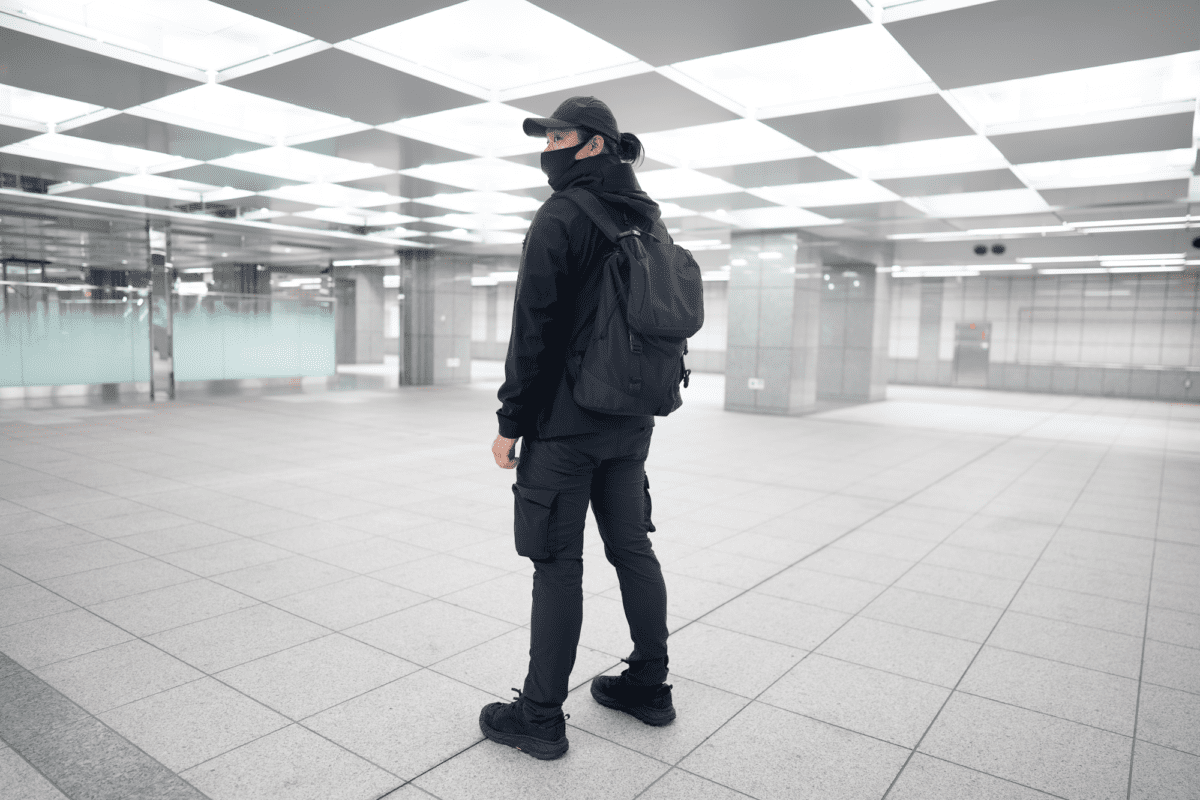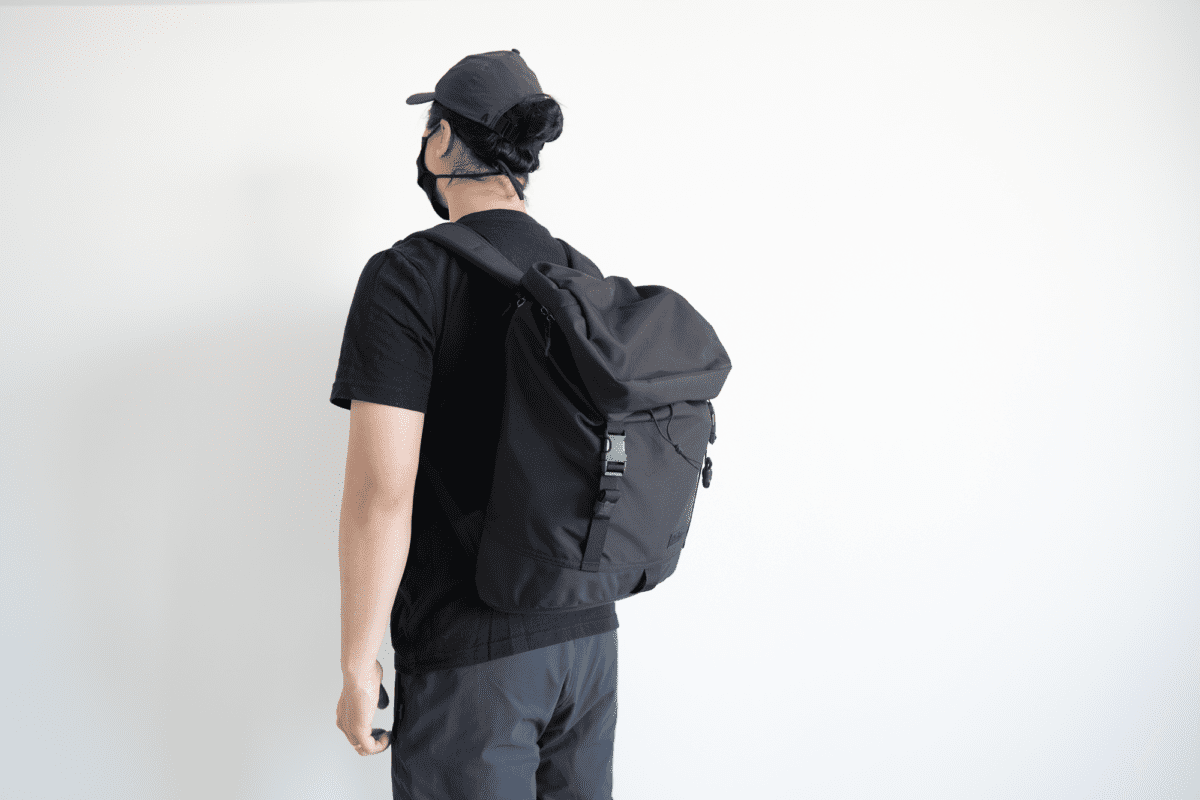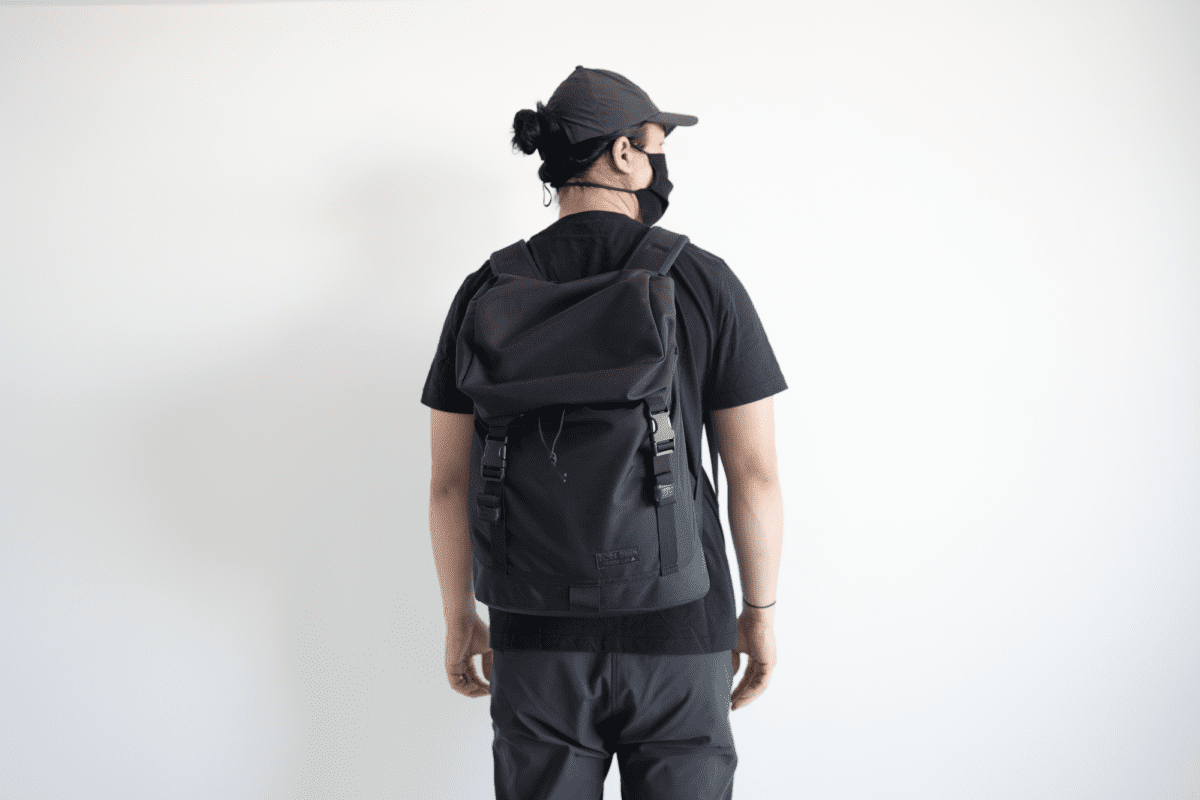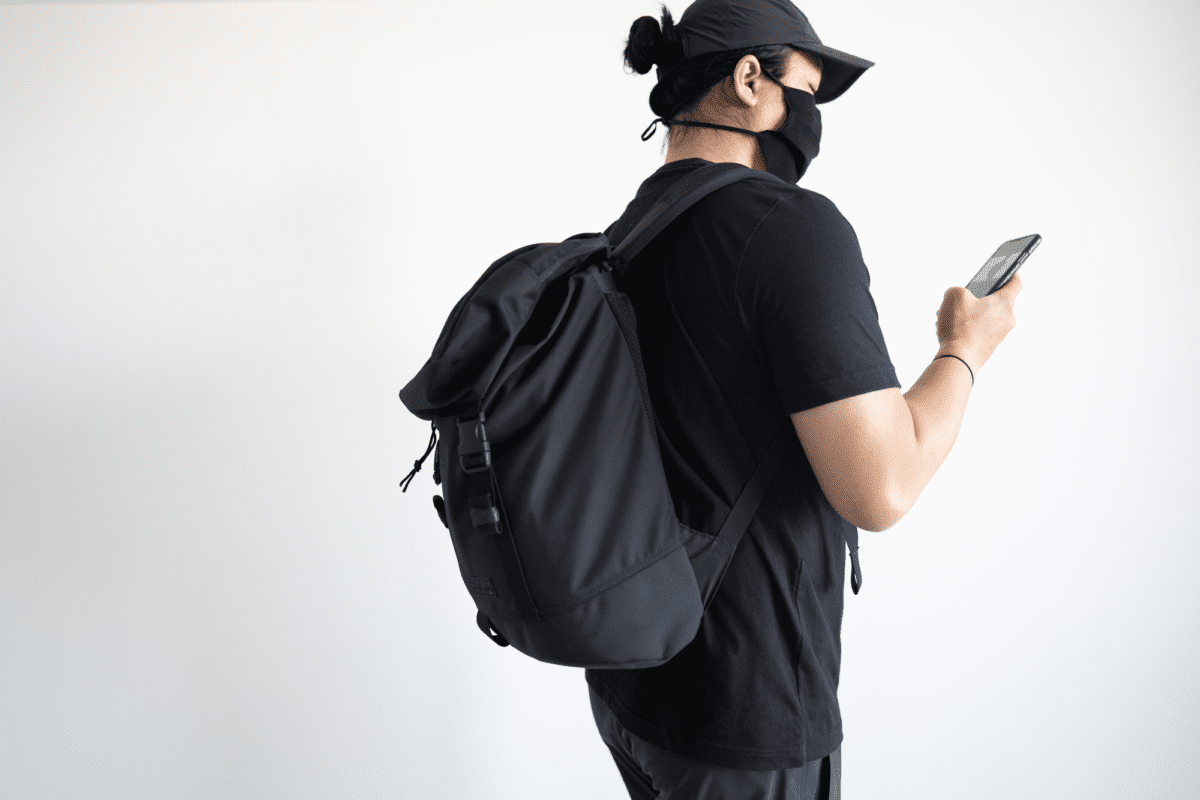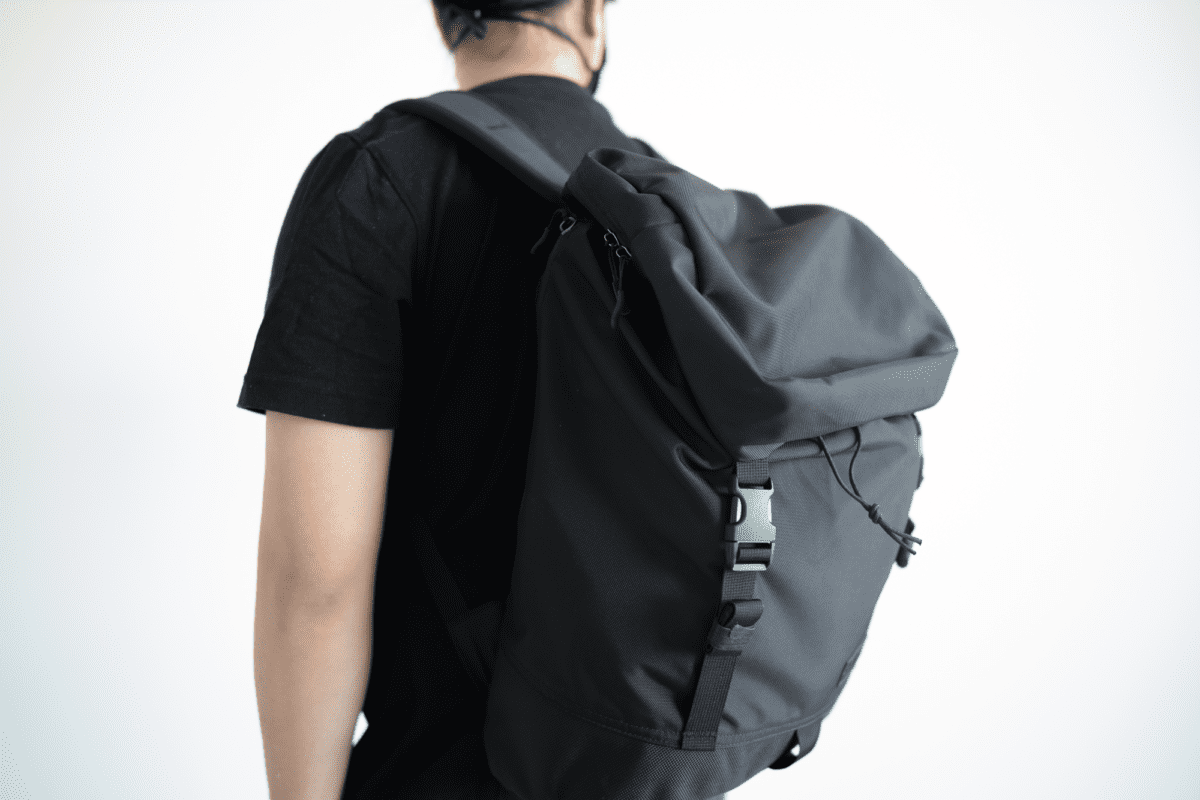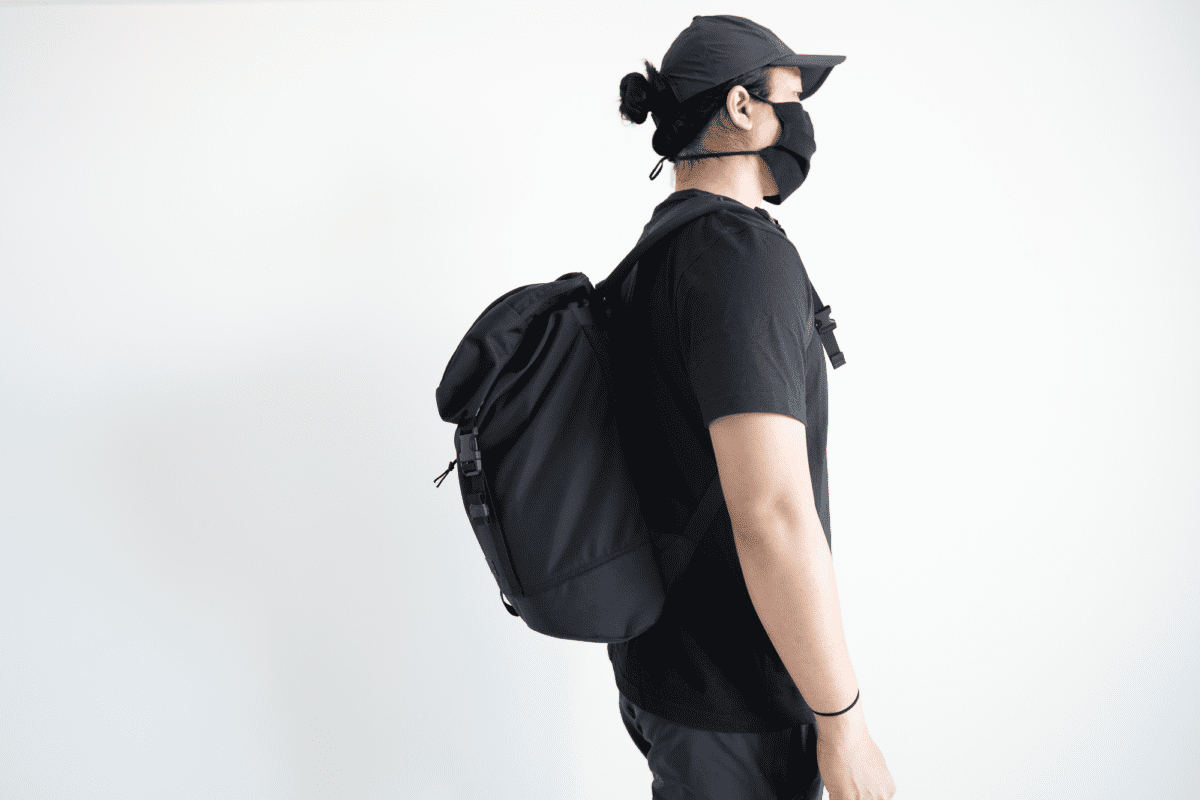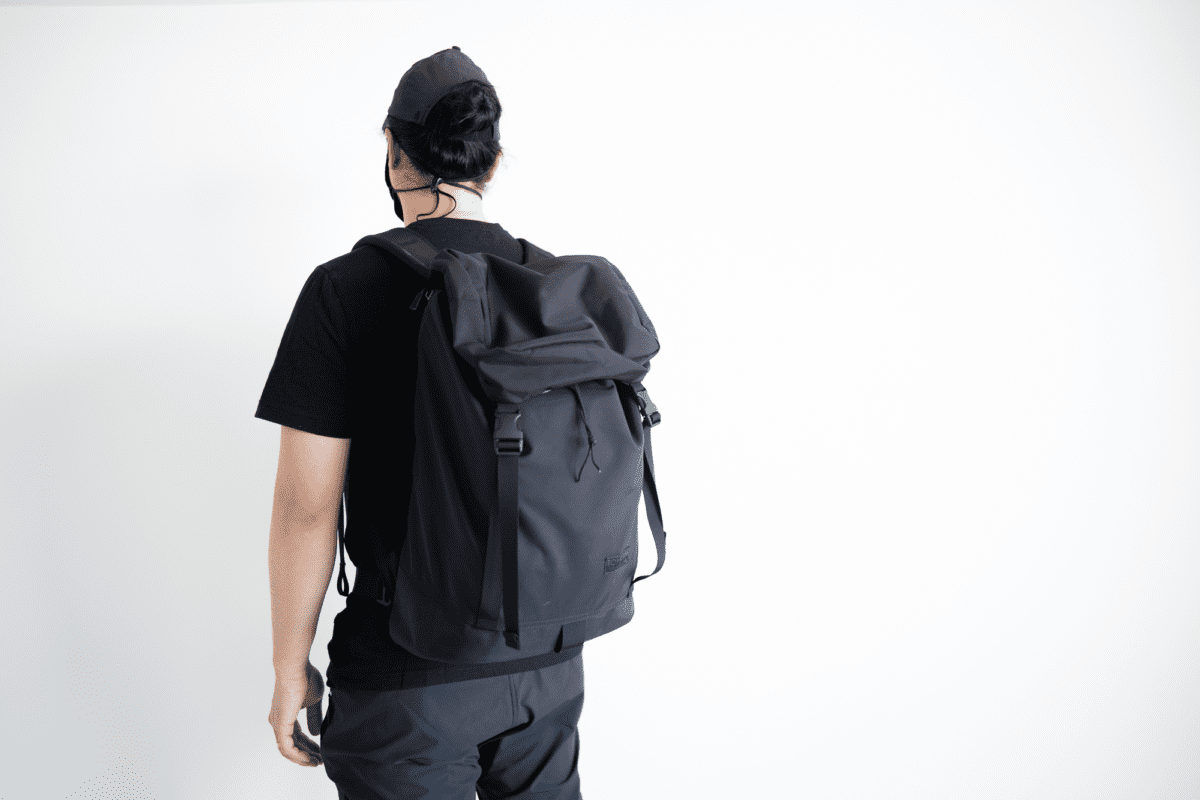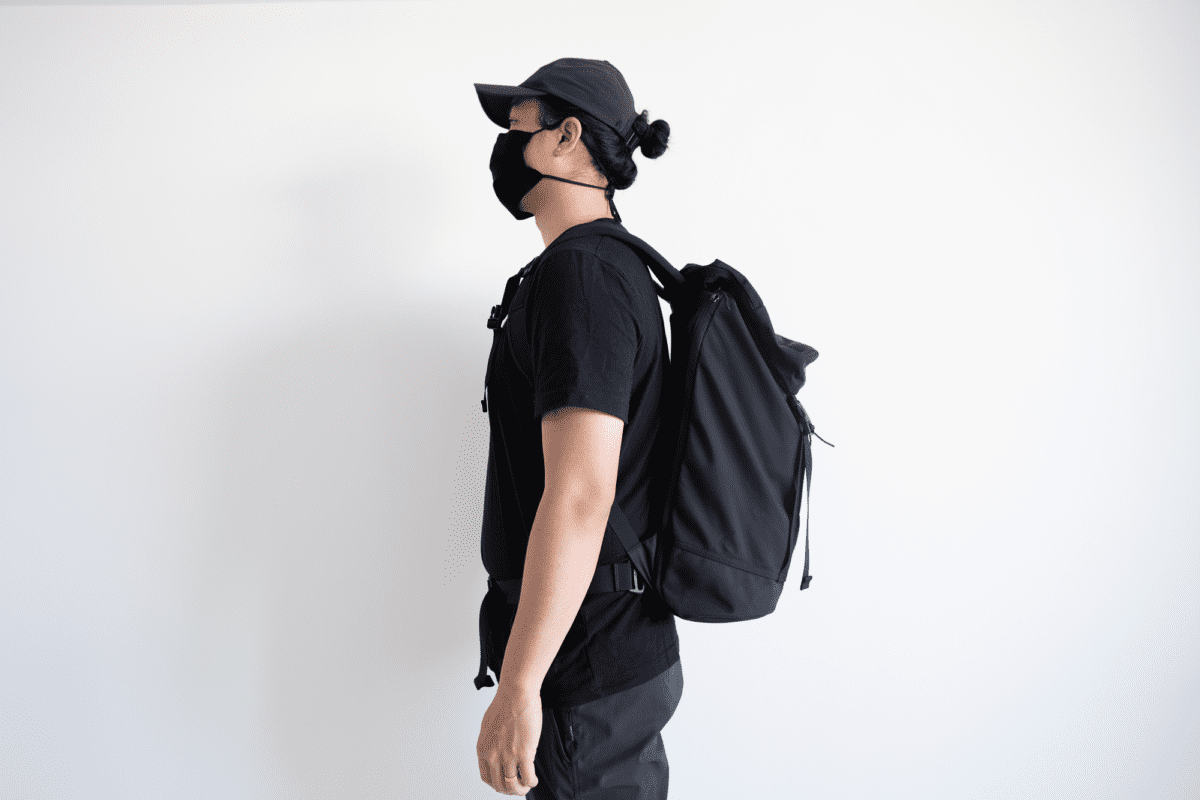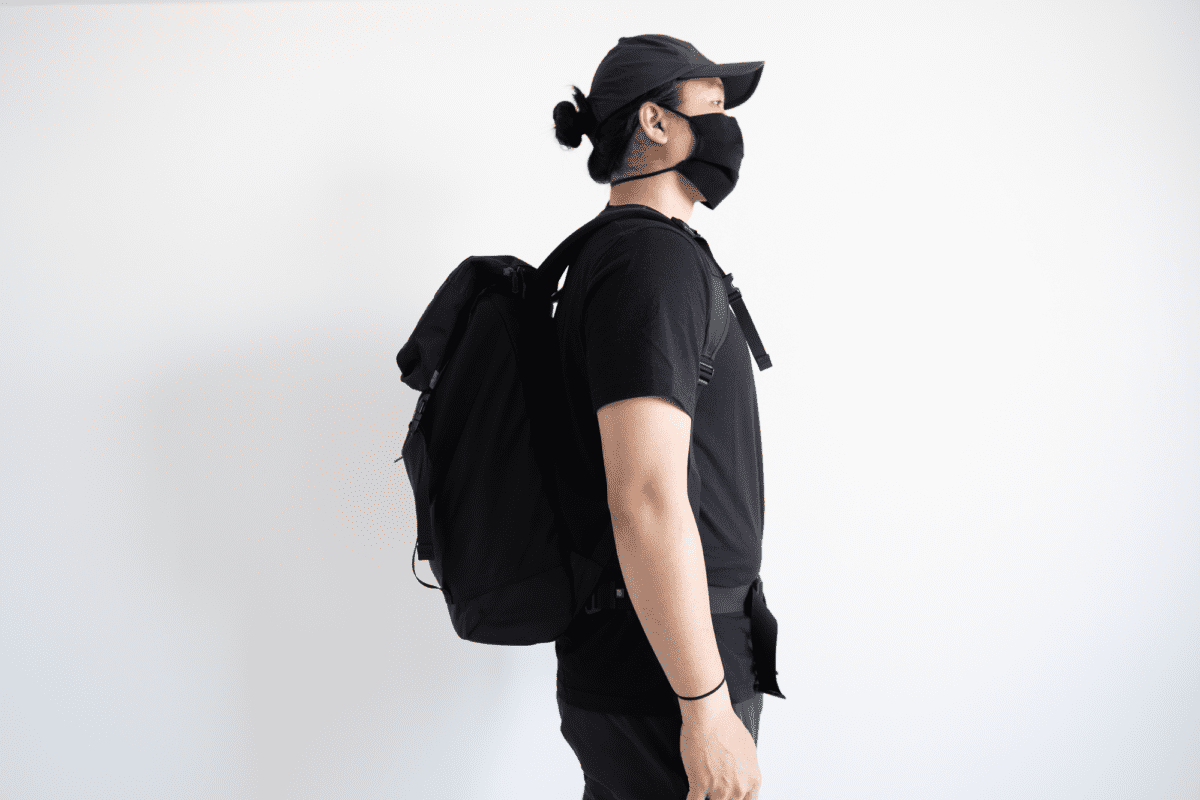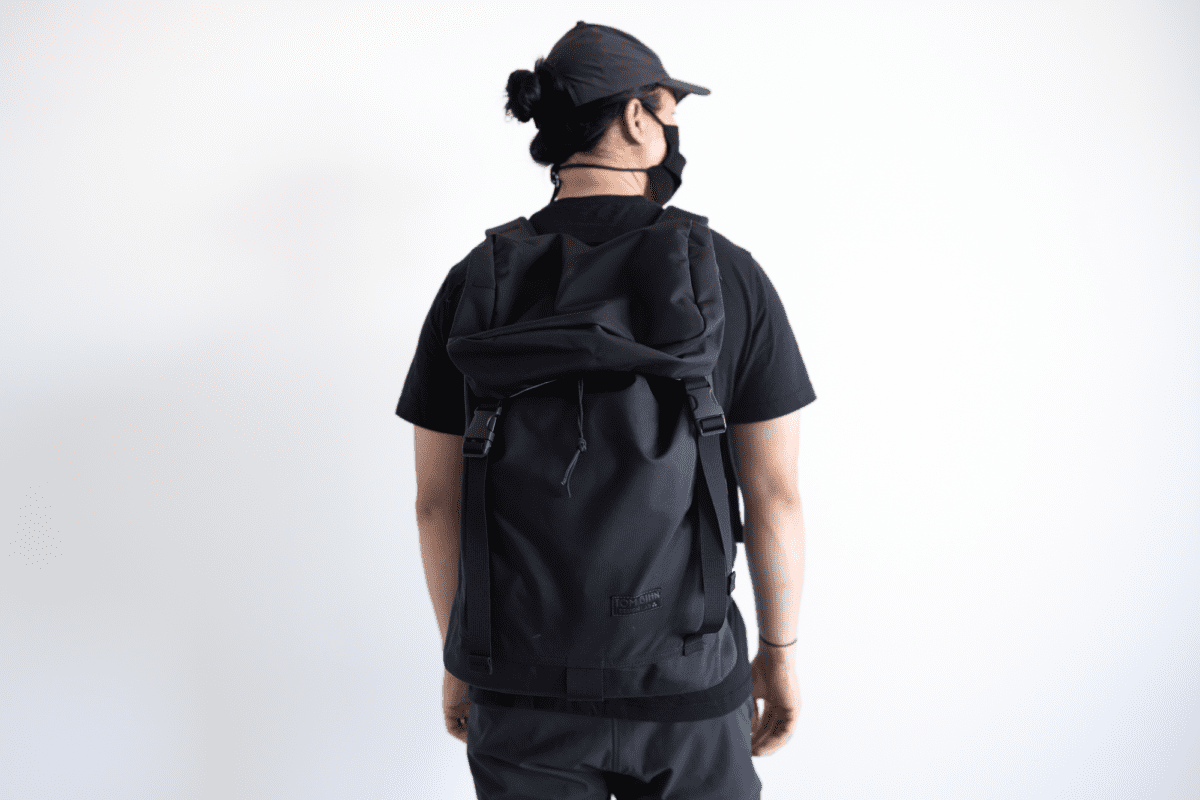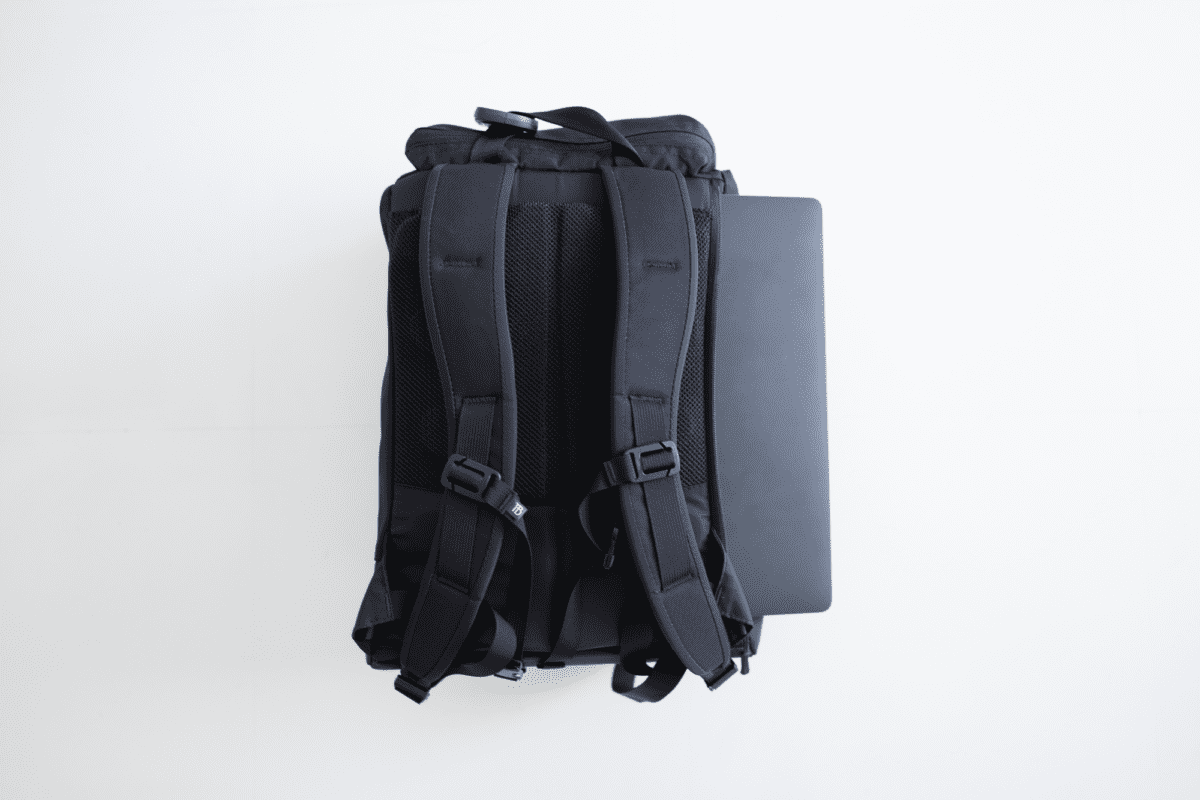 Like this review? See all of my in-depth reviews.
Also, consider supporting me by being a Patreon. Every cent given will go back into improving the content of this website.
Tagged backpack bag ballistic nylon review tom bihn