This website is made possible by readers. I may earn a small commission when you buy through the links in this article at no extra cost to you. Learn more.
Details
Price $65 on aersf.com
Material 1680D Cordura® ballistic nylon (also available in X-Pac)
Dimensions 12.5″ (32 cm) x 6″ (15 cm) x 3″ (7.5 cm)
Capacity 4.5 L
Weight 0.7 lbs (317g)
Overview
I've raved about Aer every time I write a review about them. That's because Aer understands me and my obsession for well-built, beautifully-designed, black bags. Product after product, they deliver that sleekness on top of that function that I look for in my gear.
Aer reminds me of Outlier, albeit the San Francisco version, carrying many of the same minimalist sensibilities and air of city classiness.
These days, I am usually with my TOM BIHN Synik 30 when I head to the nearby park for my minimalist bodyweight workout routine or the Able Carry Daybreaker to the ultra-cheap, cash-only countryside supermarket. So, a sling seldom stands a chance based on my activities.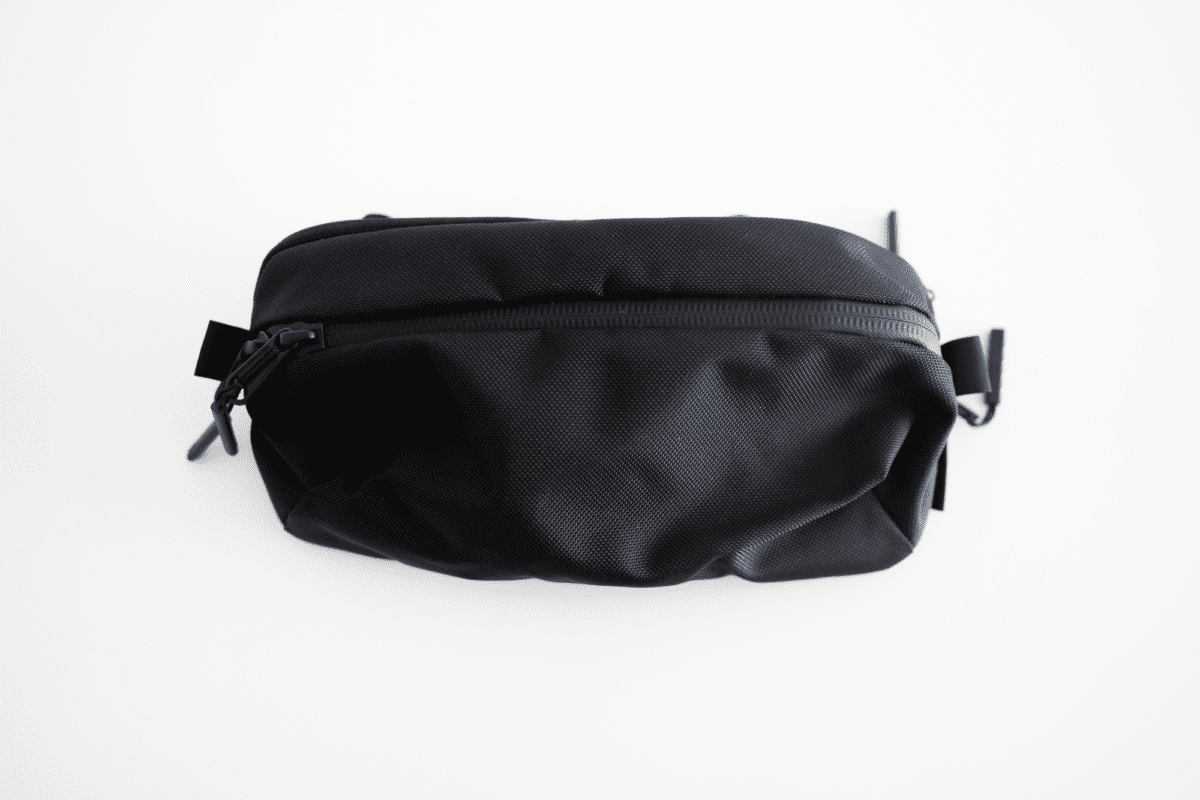 However, when I travel, I always make a point to bring along a sling since there are more unknowns in the environment; therefore, I have to be more prepared.
Apart from the trinity of wallet, keys, phone, you have to add on stuff like a Stanley Travel Mug, NOMAD Powerpack, and perhaps, a TOM BIHN Shepherd's Wool Utility Cloth to deal with all sorts of situations when you least expect them.
While I usually explore the city in the daytime with a bag like the TOM BIHN Daylight Backpack, at night, I want to be as lightweight as possible when I hit the local nightspots. And the Aer Day Sling seems perfect for this.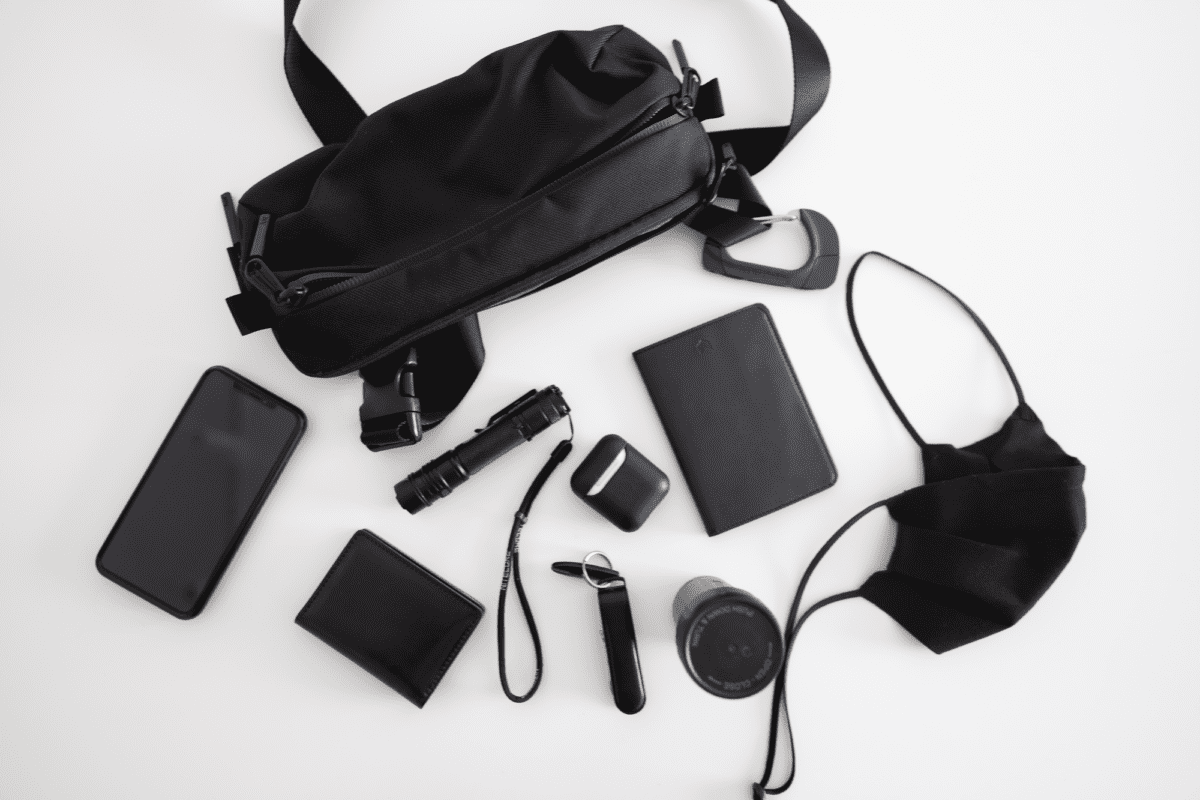 While some slings like the TOM BIHN Packing Cube Shoulder Bag can double up as a packing cube, the compromise of style is not something that Aer is willing to take on. The Aer Day Sling is for travelers who don't want to look like travelers. And I'm one of them.
Style
If Aer is known for anything, they are known for their style. The minimalist SF style is consistent throughout their collection, especially when they use the same materials for most of them.
The Day Sling follows suit. It's black all over, down to the hardware, with just the logo and a proud "Designed in San Francisco" on the tag in white.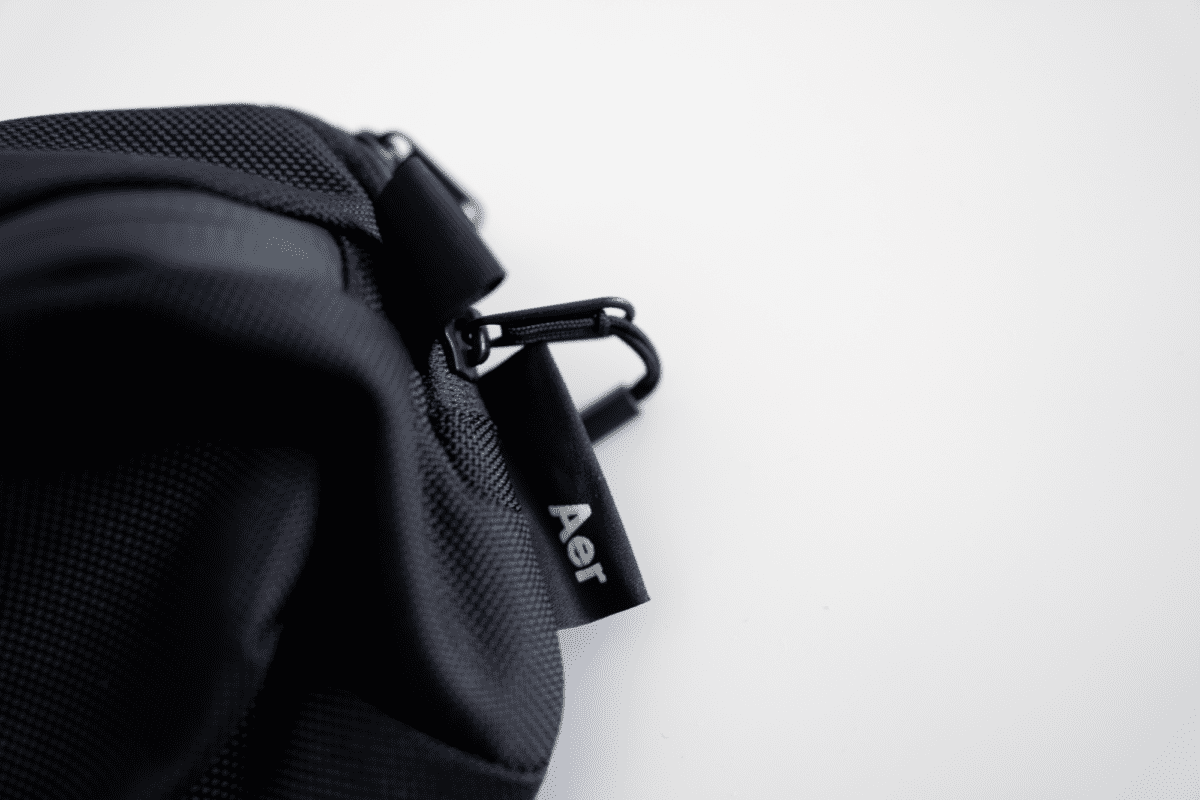 The front of the bag is an oblong shape with generously rounded corners. Cinches at the bottom two corners make it "3D" but would look indented when not filled up. A single zip runs across the front, with relatively long zipper pulls, complete with their signature black-on-black indented Aer logo.
But no one likes ads, so I got rid of them. If my articles helped you, I ask for your support so I can continue to provide unbiased reviews and recommendations. Every cent donated through Patreon will go into improving the quality of this site.
The taped seam zippers with matte black zipper pull contrasted against the rough texture of ballistic nylon scream premium. However, the cinches and a zipper right across the top of the bag define the bag's shape, but not in a good way, making it look not as clean as it can be.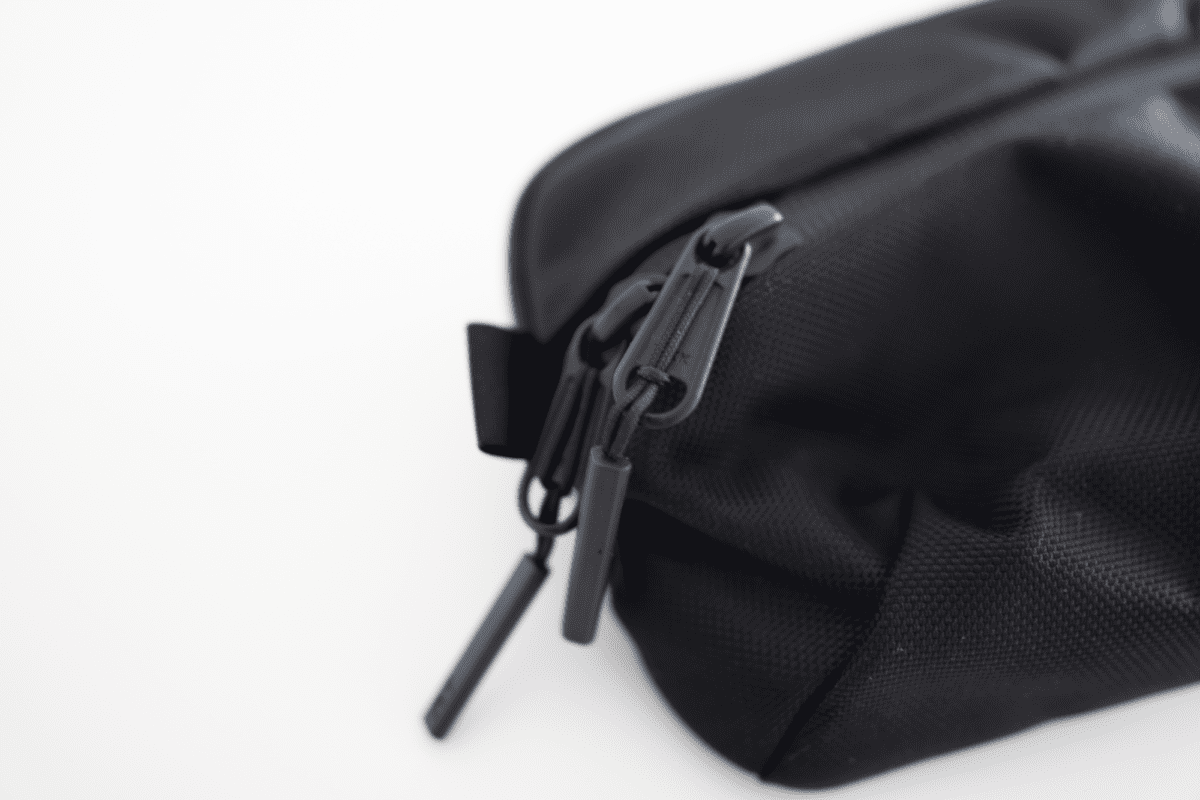 Some loops stick out from both sides of the zipper and a longer one on the top left. While the loops offer some function, it's also a sore thumb in the otherwise clean lines of the sling.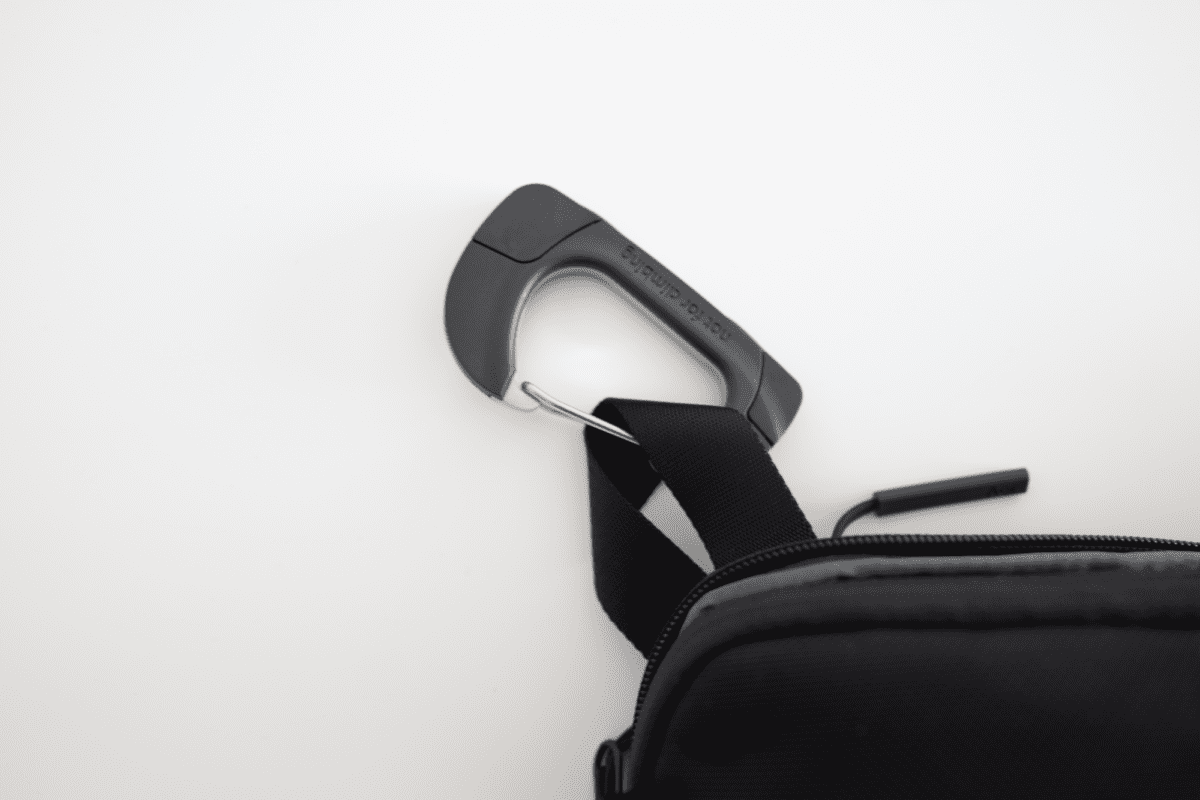 Without putting the sling on, I thought that the sling looked a little long, coming from slings like the Arc'teryx Maka 2 Waistpack. But, my worries were put to rest as it balanced much better than I expected across my body.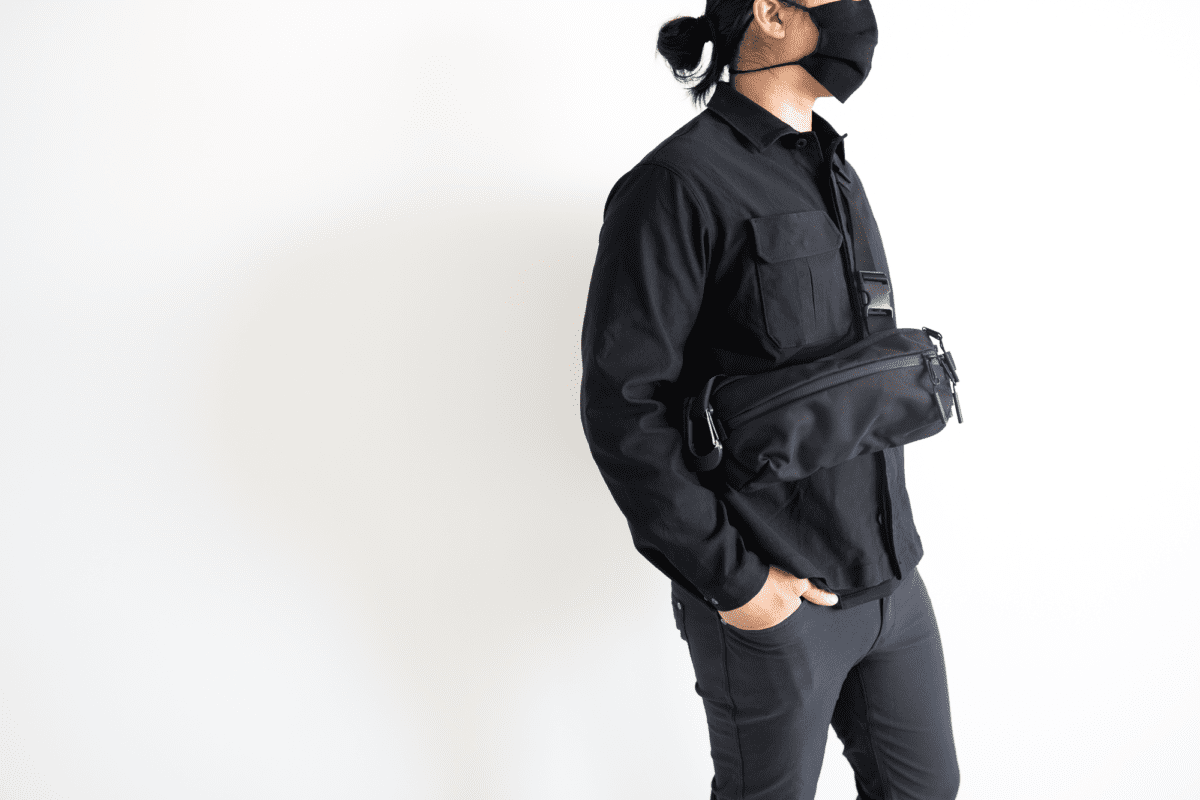 You can also wear it in a variety of ways, like slung over one shoulder or across your back. However, the optimal way is to have it across your chest for ease of access.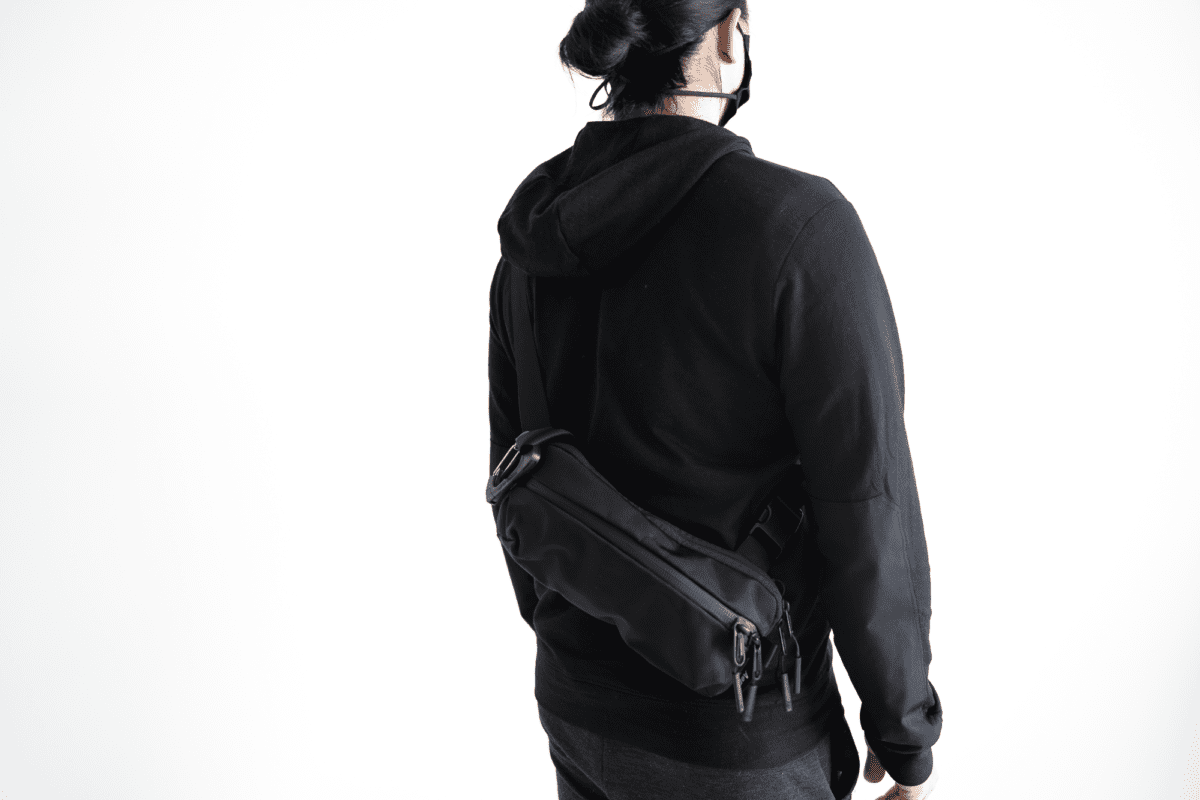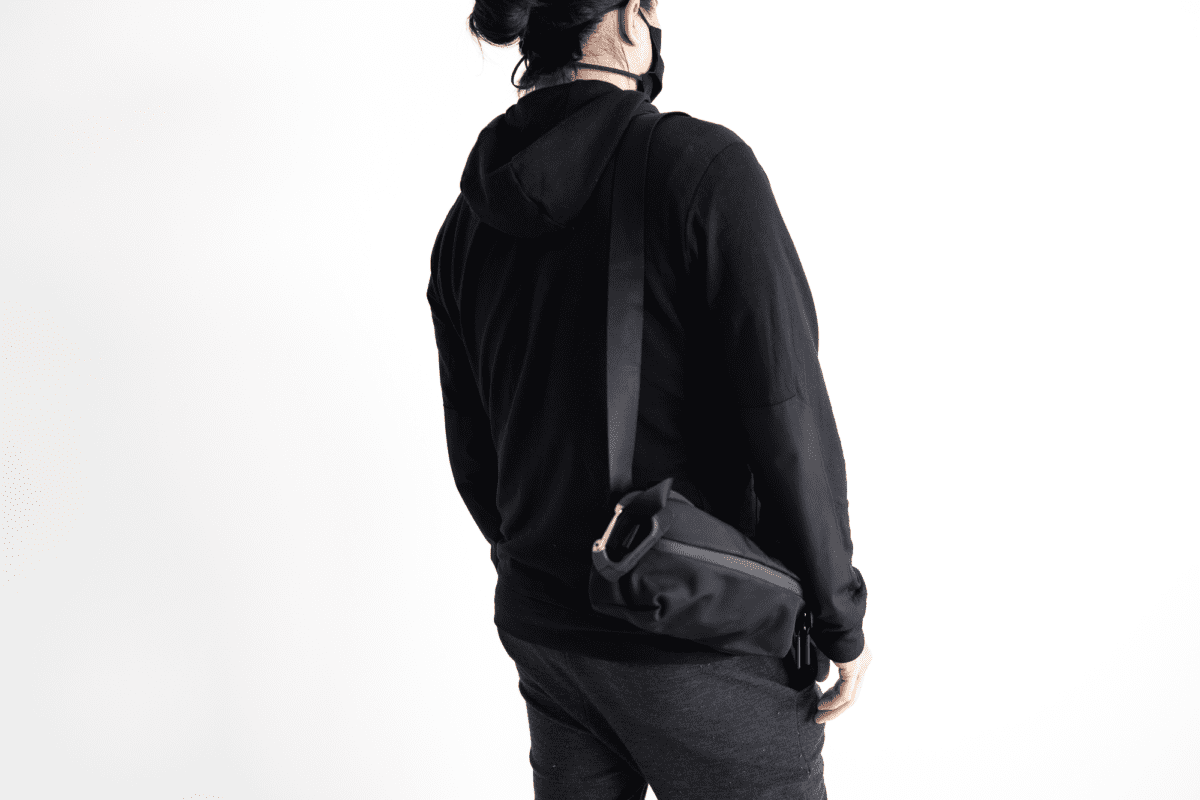 Even with these details, the standard of Aer's design is so high; anyone can tell that it is a beautiful piece of gear. The Day Sling will coordinate well if you are into sleek tech travel wear like Outlier or Wool&Prince.
Material
In the not-so-secret recipe of Aer's bag, Cordura Ballistic Nylon is one of the key ingredients. While they have recently introduced X-Pac to some of their product, ballistic nylon has always been part of Aer's design ID. The rough texture feels familiar as I've experienced it in many bags.
While you might have heard of a fabric called Cordura, like the Cordura 1000D on the GORUCK GR1, you should know that Cordura is a company that manufactures technical fabrics, with their proprietary Cordura fabric as one of their main offerings.
Ballistic nylon has been around for a long time, and I wrote an in-depth guide here if you want to learn more. Cordura is simply one of the companies producing it. There are also non-branded ballistic nylon, like those used on the TOM BIHN Synik 30.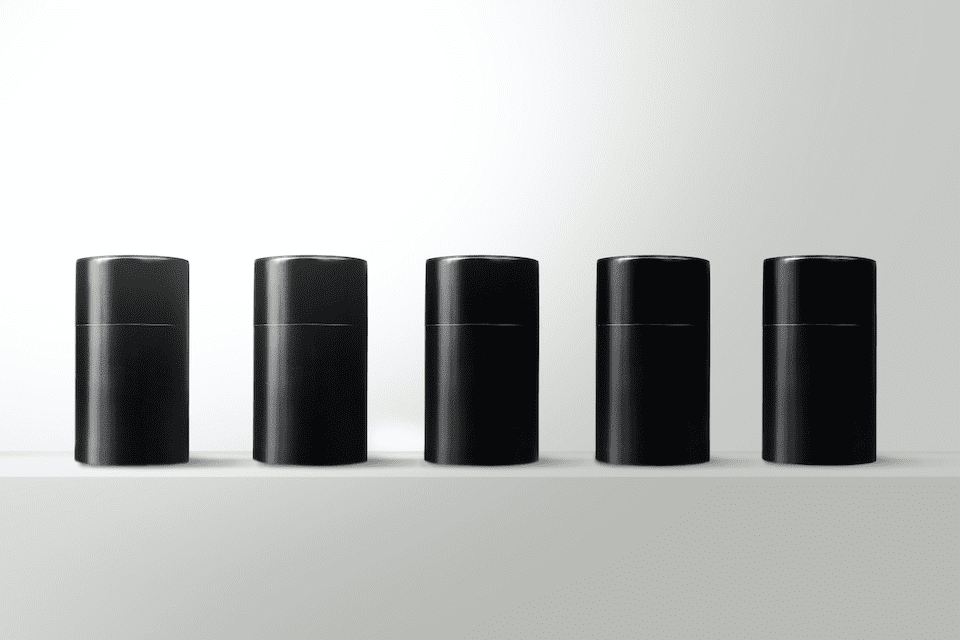 I found a 100 year old company that would create these heirloom quality canisters for me. They are handmade and will keep your tea leaves, coffee beans or anything that you need dry for years to come.
or read review
While there is no evidence that ballistic nylon produced by Cordura is any better or worse, some might find it assuring that a reputable company manufactures the fabric.
The other key components are usual suspects like YKK zippers and Duraflex hardware. These are pretty much the go-to names you want with your bag, and Aer knows this. There is a reason for this. I've never had any of their products fail on me in all my years of usage, and the durability of these materials will probably outlast you.
Usage
Despite being a deceivingly compact package, a good amount of organization comes with the sling.
The front compartment, accessed via the zipper that goes across the sling's front, has two slots with elastic openings. These look great for quick access items like your wallet or a mobile charger.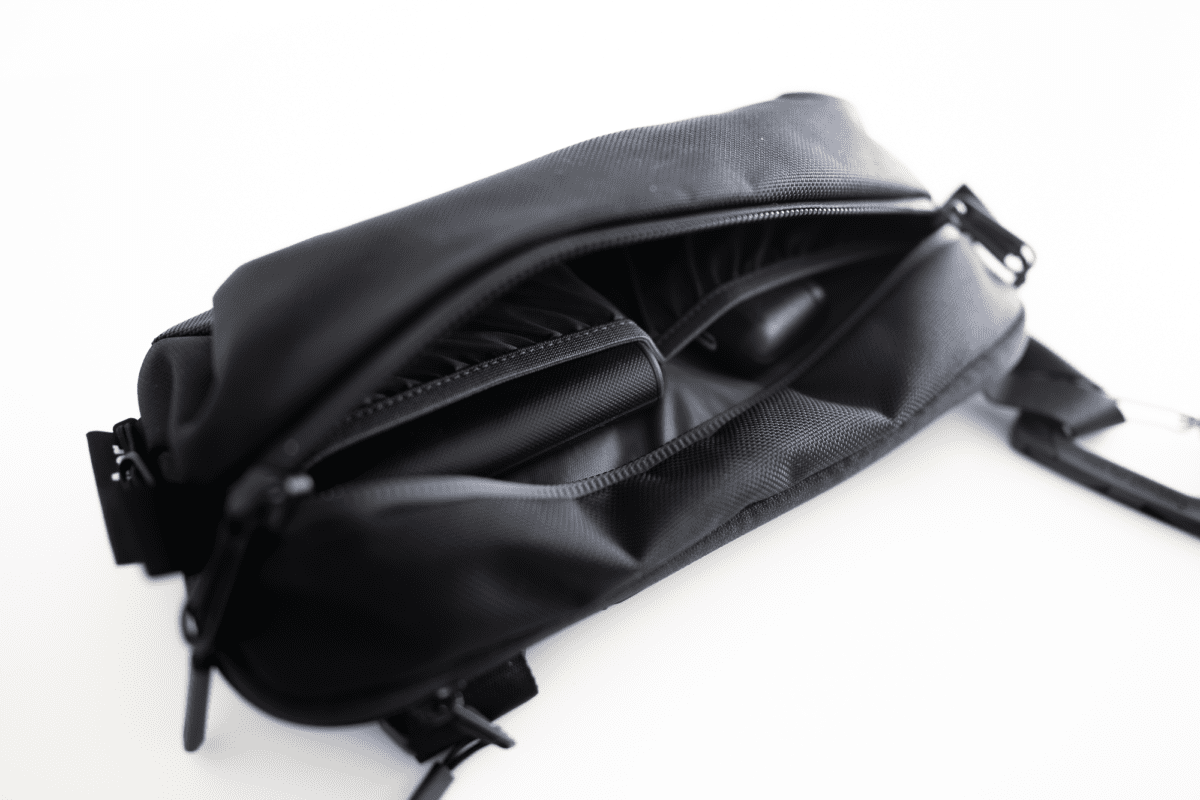 The main compartment accessed from the top has less "3D" space than the front compartment, but its contents will take up the space of the front compartment if needed. Along its back, there is a slot that goes across the compartment. On top of that, there is a zippered pocket and two slots in front of that.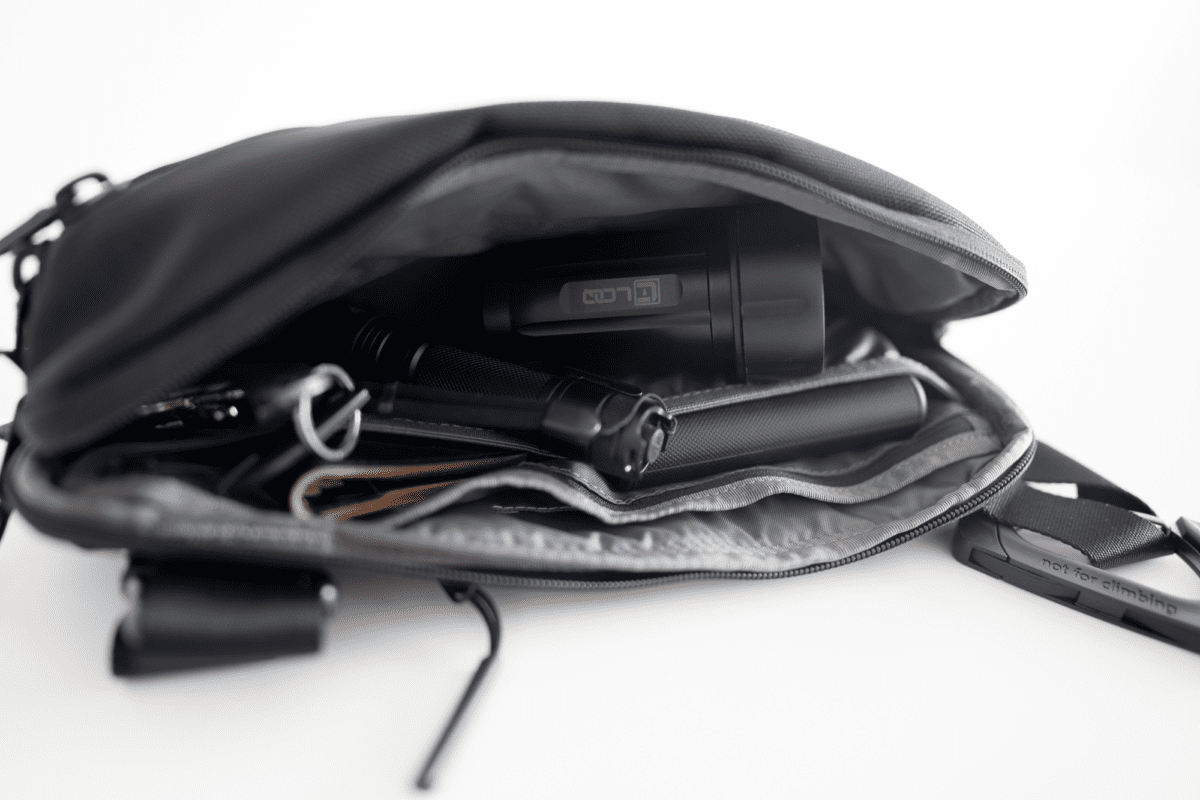 There is a hidden pocket that you can access from the back of the sling. While there isn't any internal organization, this pocket is great for valuables that you want to protect from prying hands. While this compartment fits most passports with covers, like the Minaal RFID Travel Wallet, it will barely fit the Aer Travel Wallet.
Even though a passport will fit nicely, the zipper will likely get caught by the corner of your passport when you unzip it with a passport within. I would love it if they could make this compartment just a half-inch taller.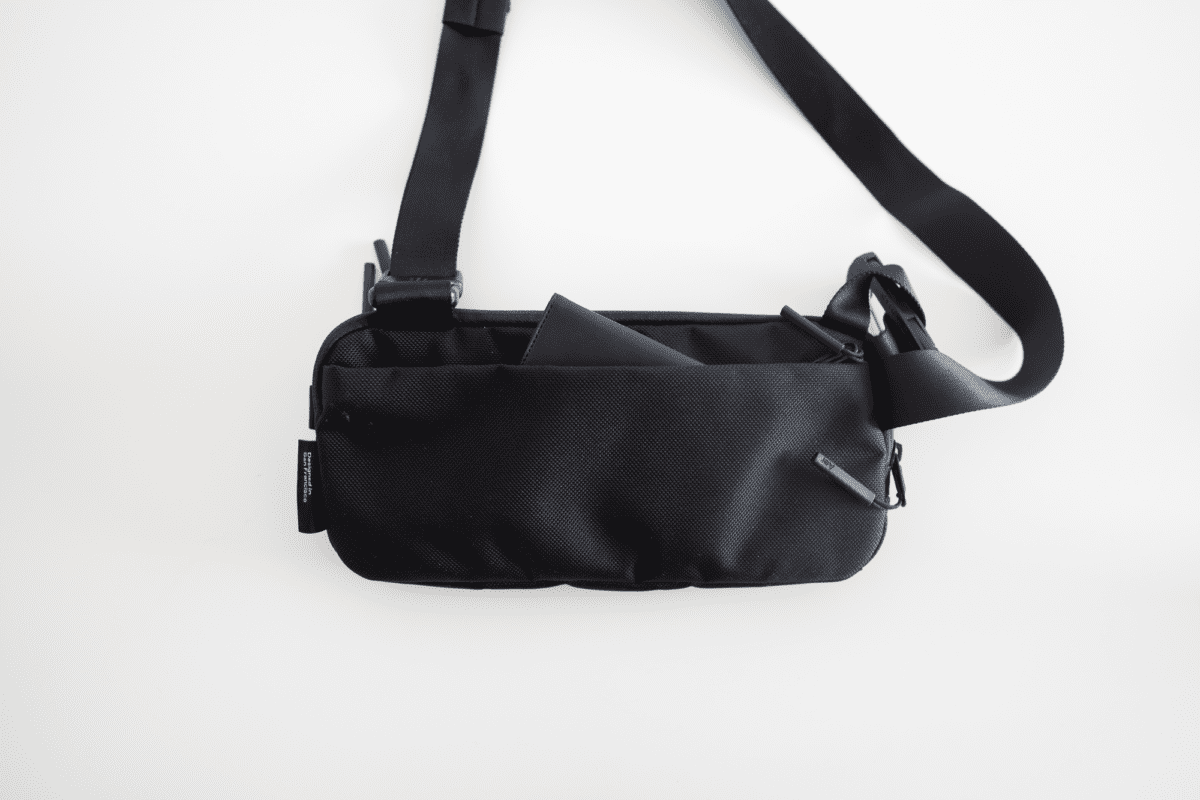 I like how each of the pockets isn't too small or specific. I've always thought it was a waste of space when designers try to be too specific with their organization's design, such as that three pen slots that I have no use for.
The longish zipper pulls make it easy for a one-handed zipper operation. The way the straps are attached to the bag is ideal for keeping the orientation upright, preventing contents from falling out during this operation.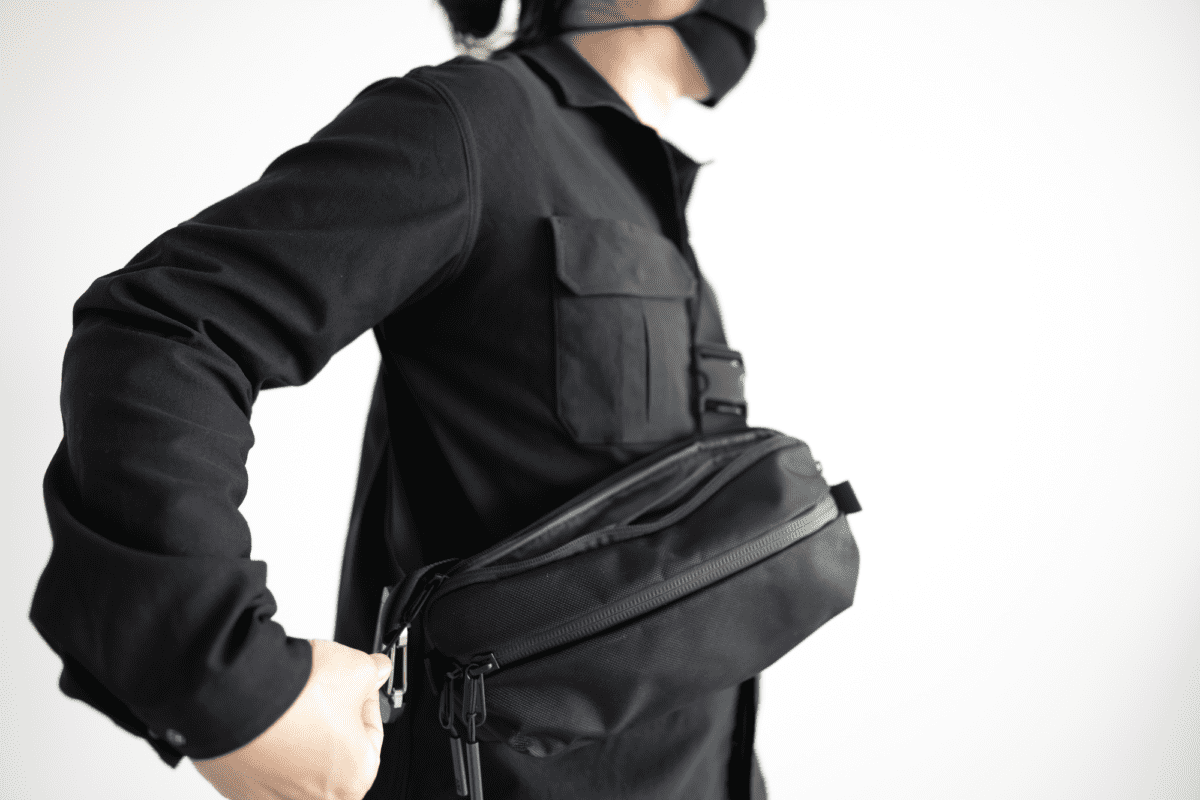 Aer Day Sling vs Aer City Sling
With my obvious bias for Aer aside, the Day Sling 2 is a strange one. The Day Sling is part of Aer's travel collection, with the other sling, the Aer City Sling, part of their active collection. The dilemma between the two can be real, so it's helpful to know the differences.
The main difference between the two is the capacity. The City Sling is 2.4 liters, while the Day Sling is 4.5 liters. Even with both packs side by side, the difference in capacity is not immediately obvious. It's in opening up the compartments that you can witness the difference.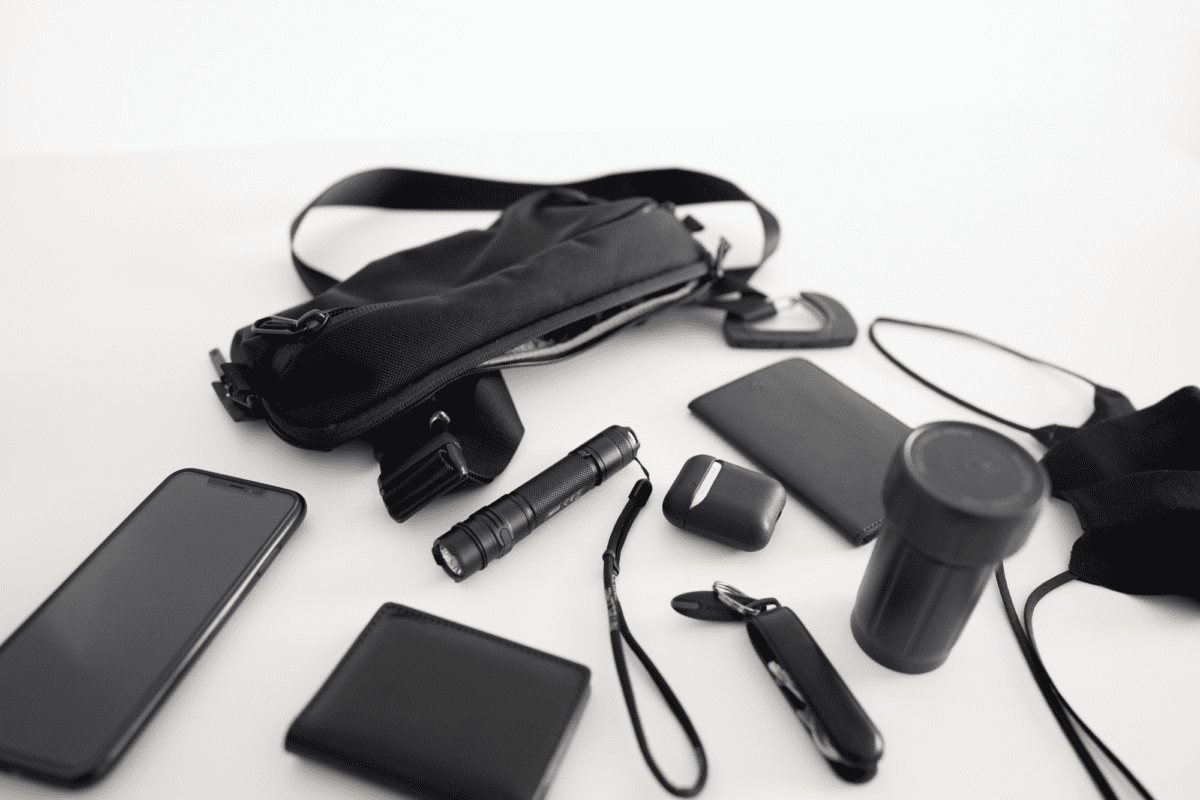 The number of organizations is only slightly more on the Day Sling. But since it's spread out across more space, it feels less of a tight fit.
Both packs come in black ballistic nylon, gray polyester, and black X-Pac version, but only the Day Sling has a black-camo nylon version.
There is little difference between the two, and you will most likely be choosing based on the capacity you need.
Conclusion
As you can tell, the pictures don't lie. Aer designs this sling, and you can tell. Not only the premium aesthetics but the material choices and quality built are telling factors. I never had an after-sales problem with Aer and don't think I ever will.
If the capacity and organization match your needs, there is no reason not to get one.
Additional Images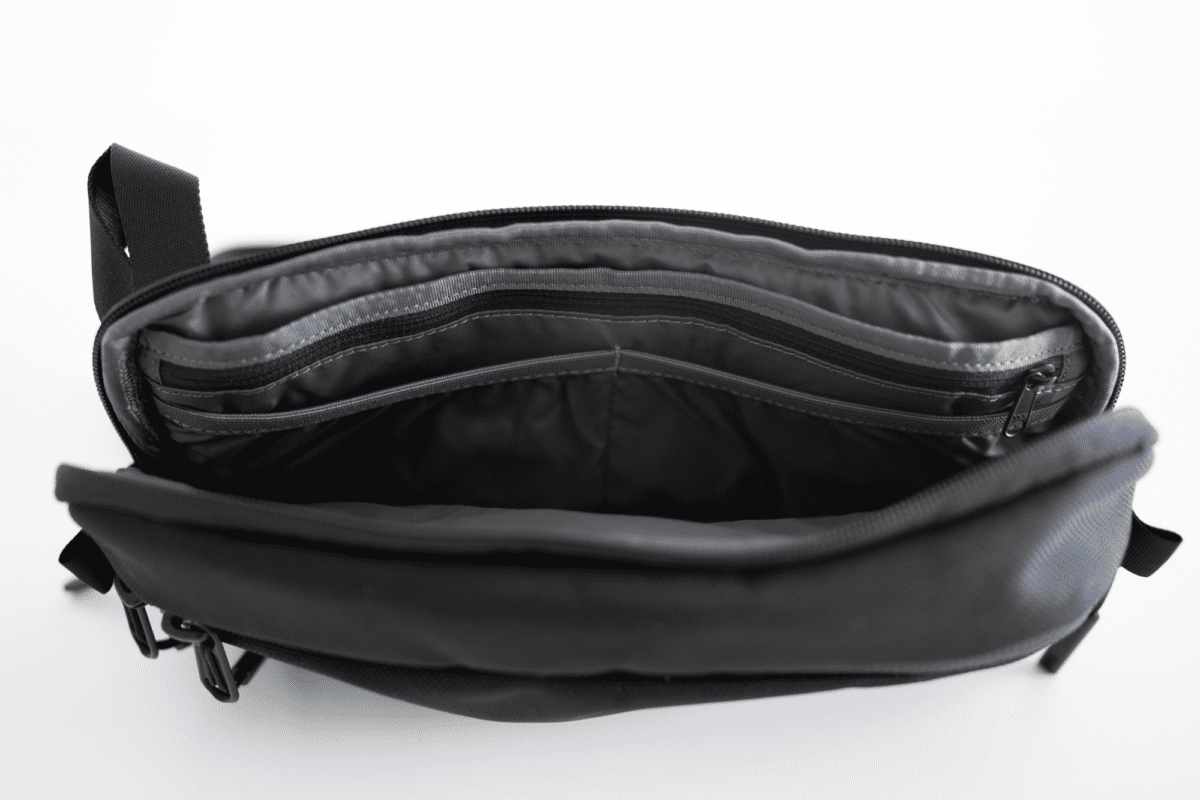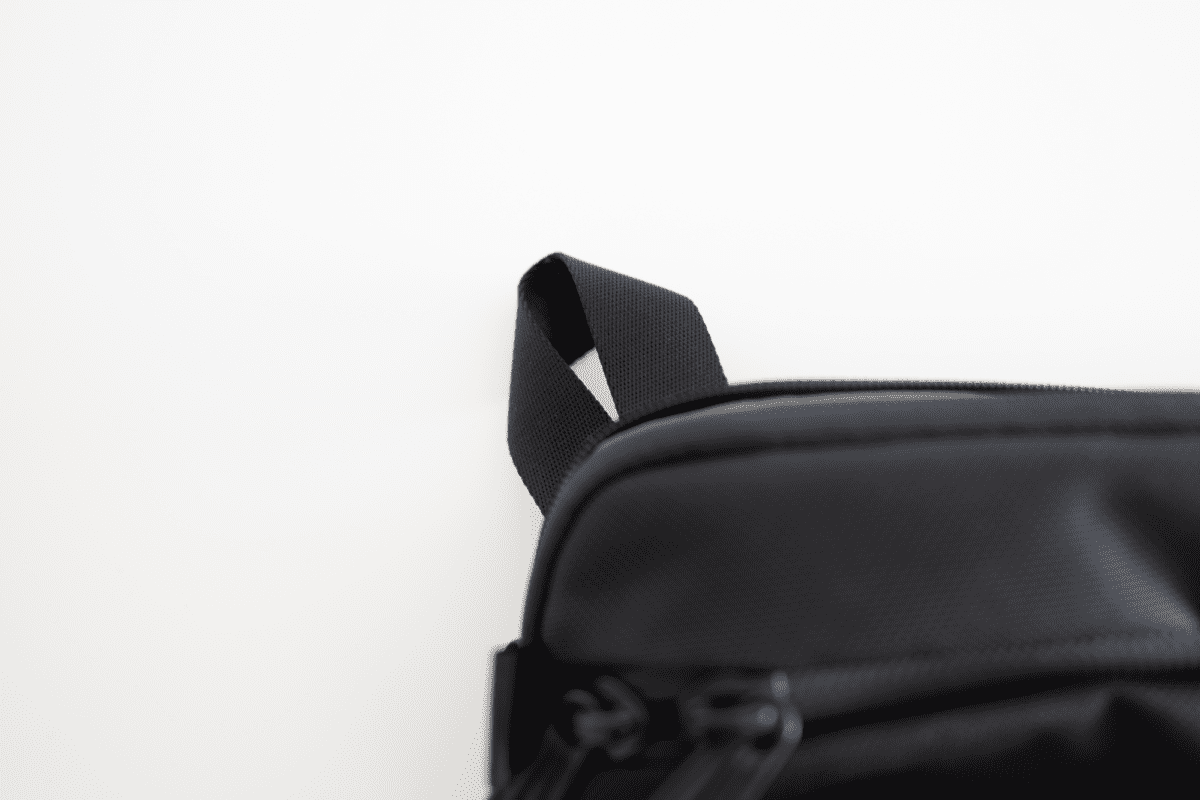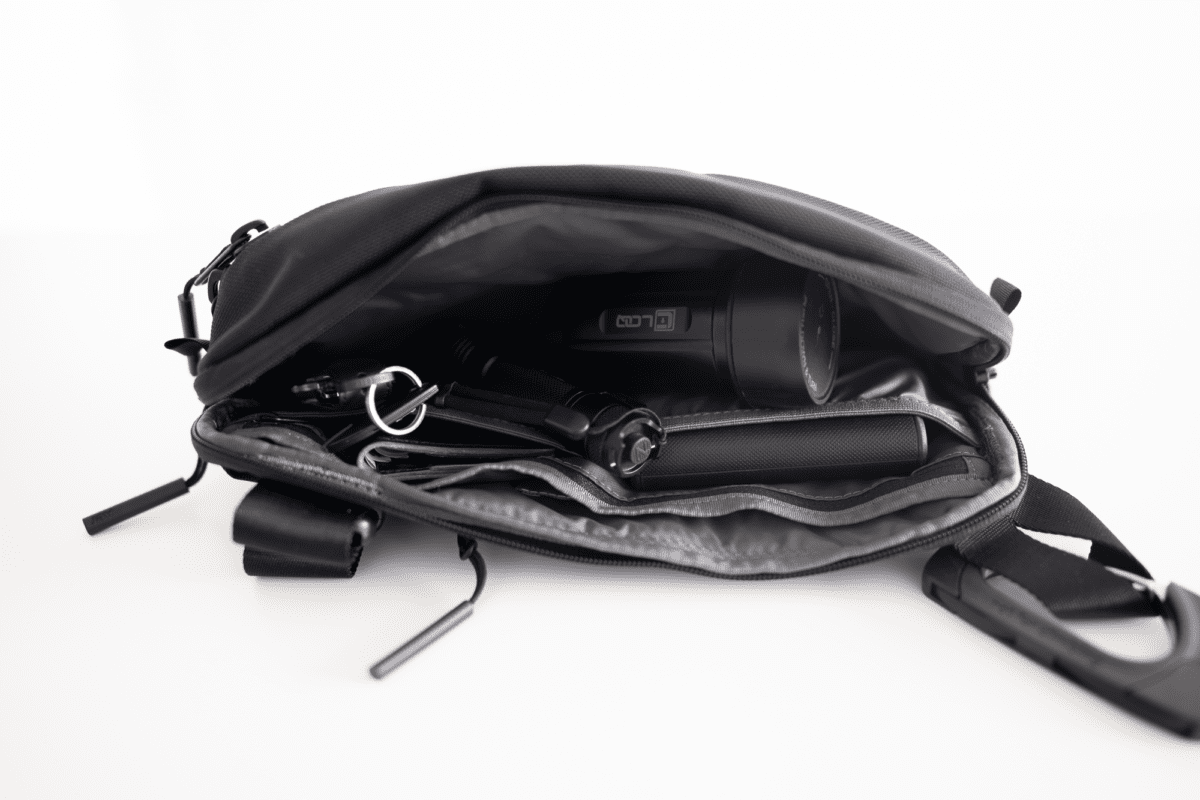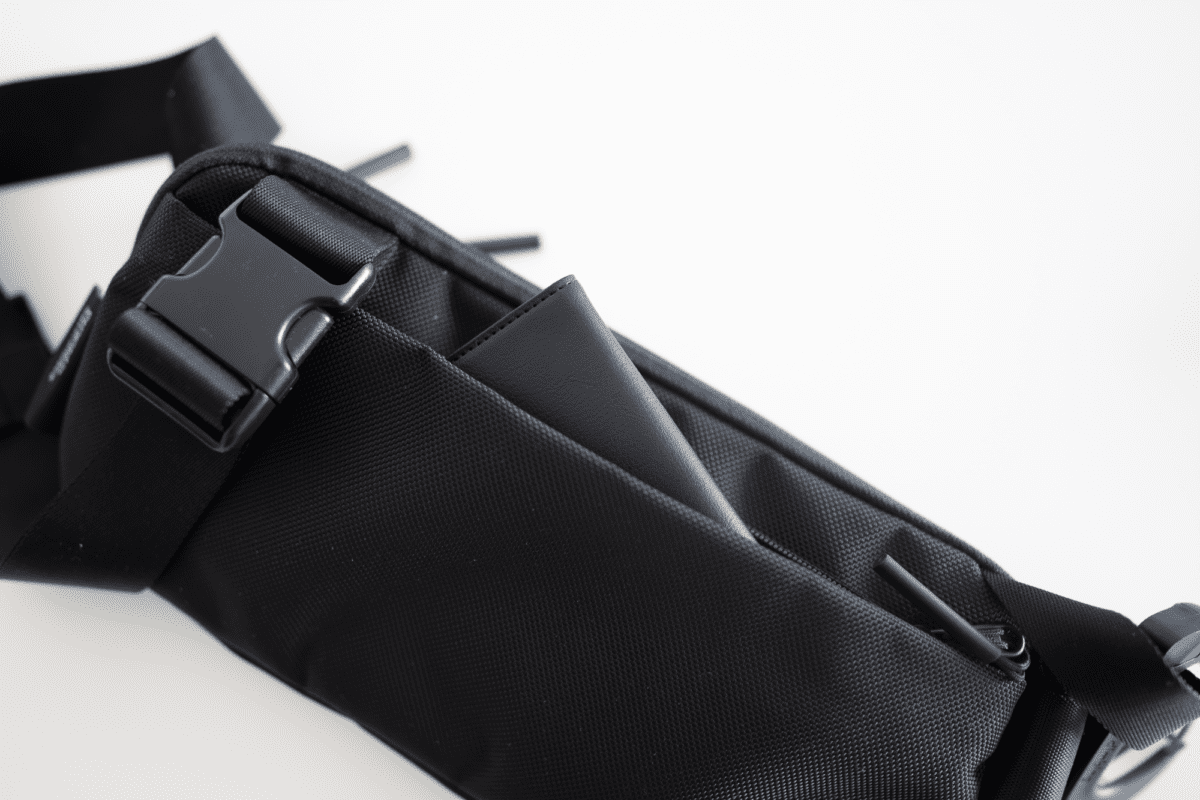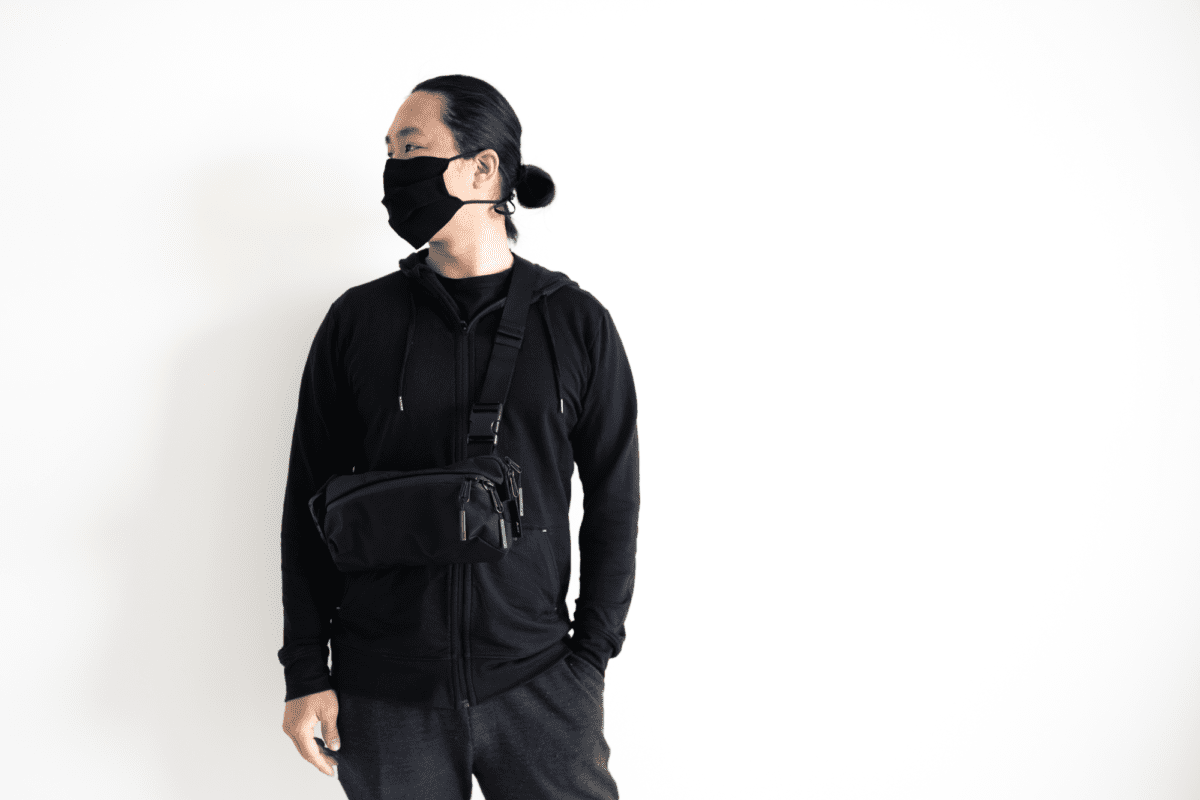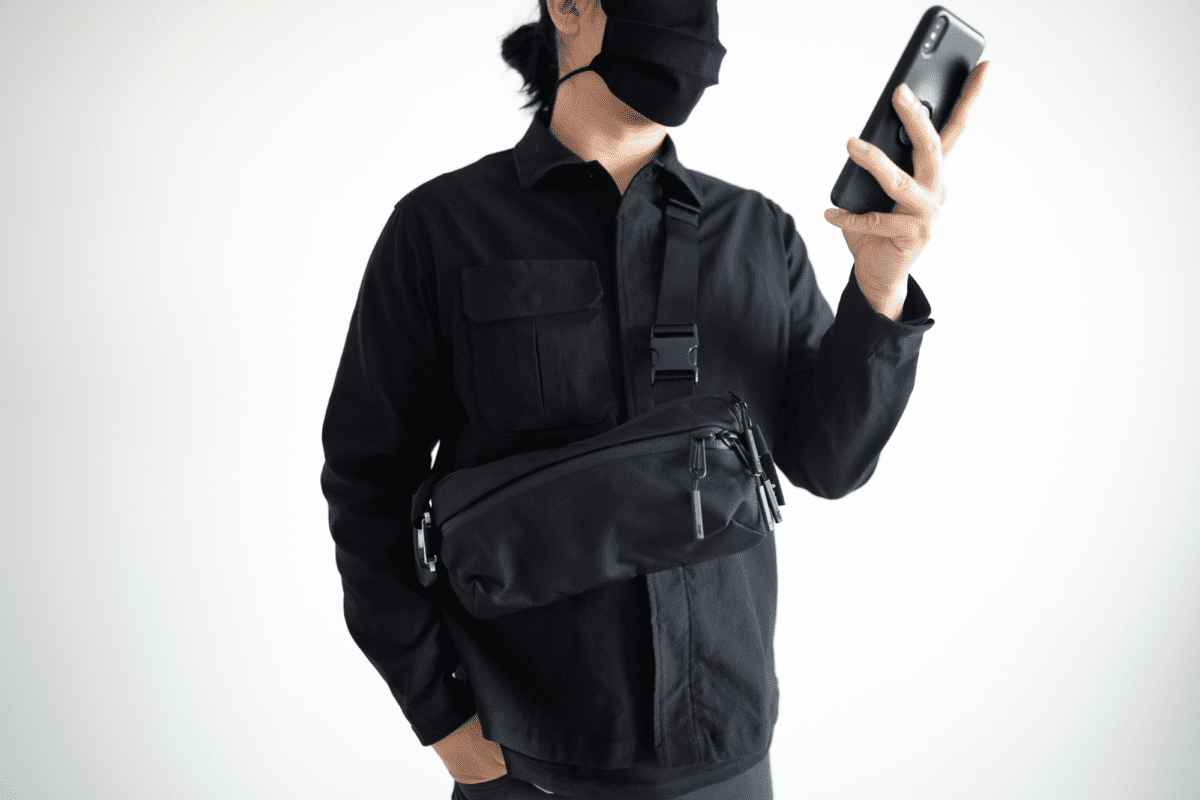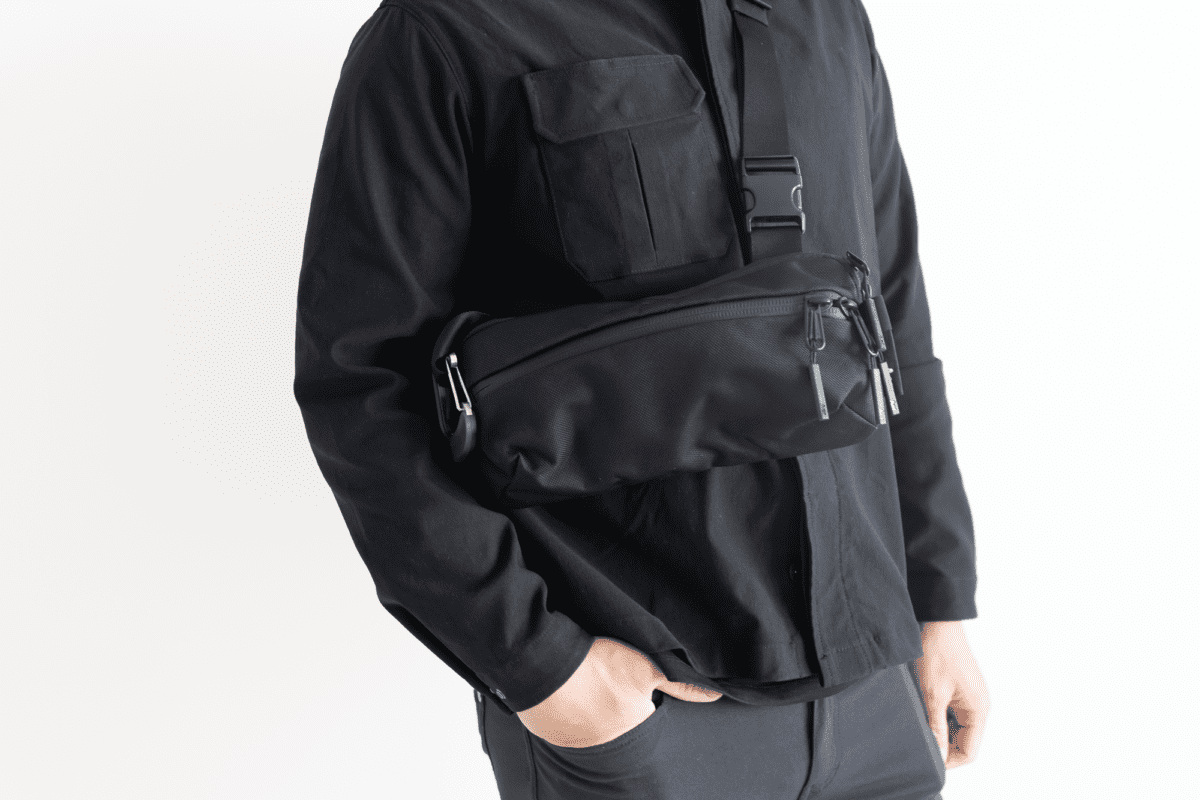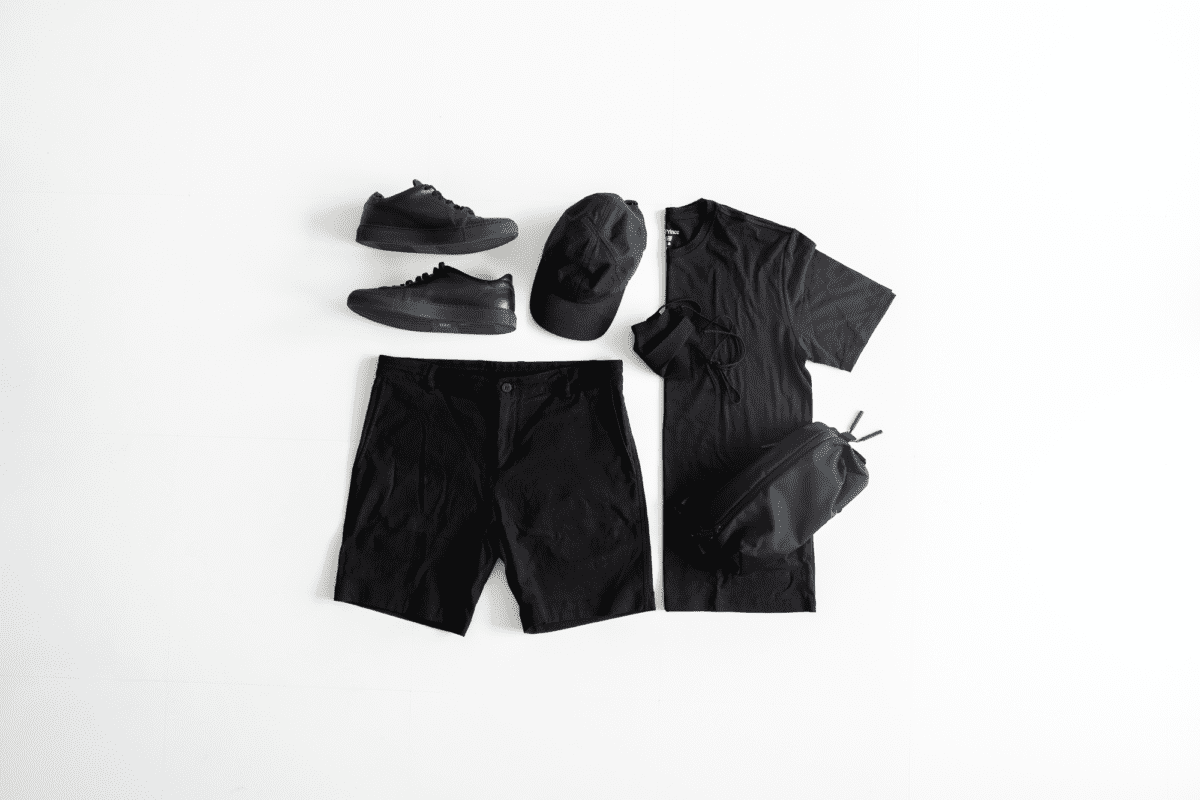 Like this review? See all of my in-depth reviews.
Also, consider supporting me by being a Patreon. Every cent given will go back into improving the content of this website.
Tagged aer bag ballistic nylon review ykk