This website is made possible by readers. I may earn a small commission when you buy through the links in this article at no extra cost to you. Learn more.
Details
Overview
As a minimalist, I've often found myself trying to eliminate the "in-betweens". An iPad would be an in-between of a phone and a laptop. In cases where I think I need an iPad, a phone or laptop would probably suffice.
A waist bag like the Bummer is an in-between. In fact, between your pockets and your backpack, a sling bag, like the Aer Day Sling, is an in-between. A smaller waist bag like this feels like an in-between of an in-between. Do I really need it? Probably not.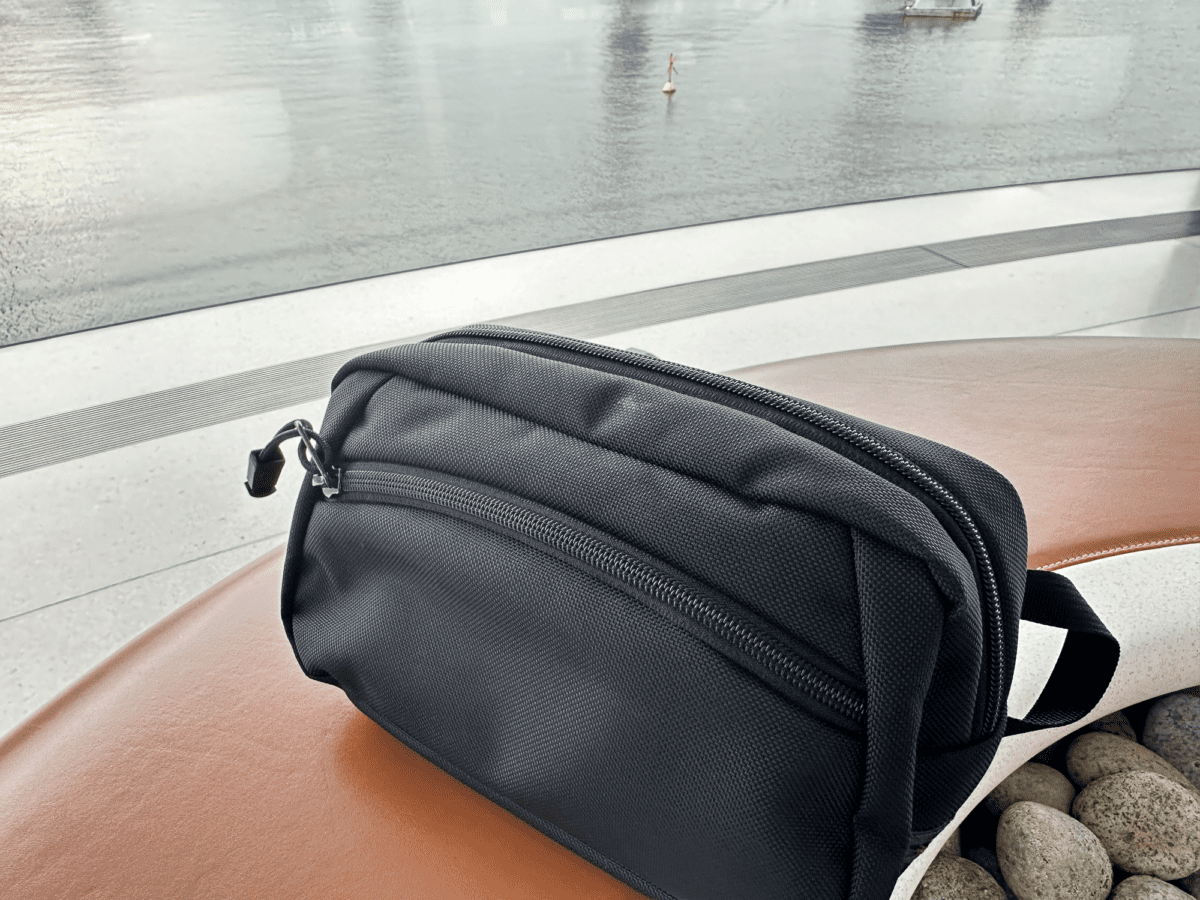 Biases aside, I did give in to an iPad recently and didn't regret it. So, it does leave me wondering if the Bummer can change my mind. Let's find out.
Style
The TOM BIHN Bummer looks as generic as they come. TOM BIHN bags, known for their dad-look, can be of an acquired taste. I actually thought that the Bummer stands a better chance at appealing to the masses.
However, a purveyor of fine bags can still tell, without difficulty, that this is a TOM BIHN piece, evident by the icon ballistic nylon exterior, dulled YKK zippers, and subtle details like the curved zipper.
The overall style is still a true classic or, in other words, doesn't stand out one bit—just the way I like it. It's great as an everyday carry and travel companion, just because of how inconspicuous it looks.
TOM BIHN bags usually have a rectangular "airplane" brand tag, but the Bummer opted for a side tag instead, something I much prefer. Especially on a bag of this size, the brand tag would have attracted attention unnecessarily.
Let's face it, classic waist bags can exude a certain dad vibe and I find myself wearing them only as a sling bag. The Bummer gives a laidback vibe; you are, after all, using a waist bag as a sling. I didn't feel it was too small on my 6 ft overweight figure.
However, even something this simple had a flaw. The hip belt was just a little too short. It was just right for my size at the maximum length setting of 45 inches.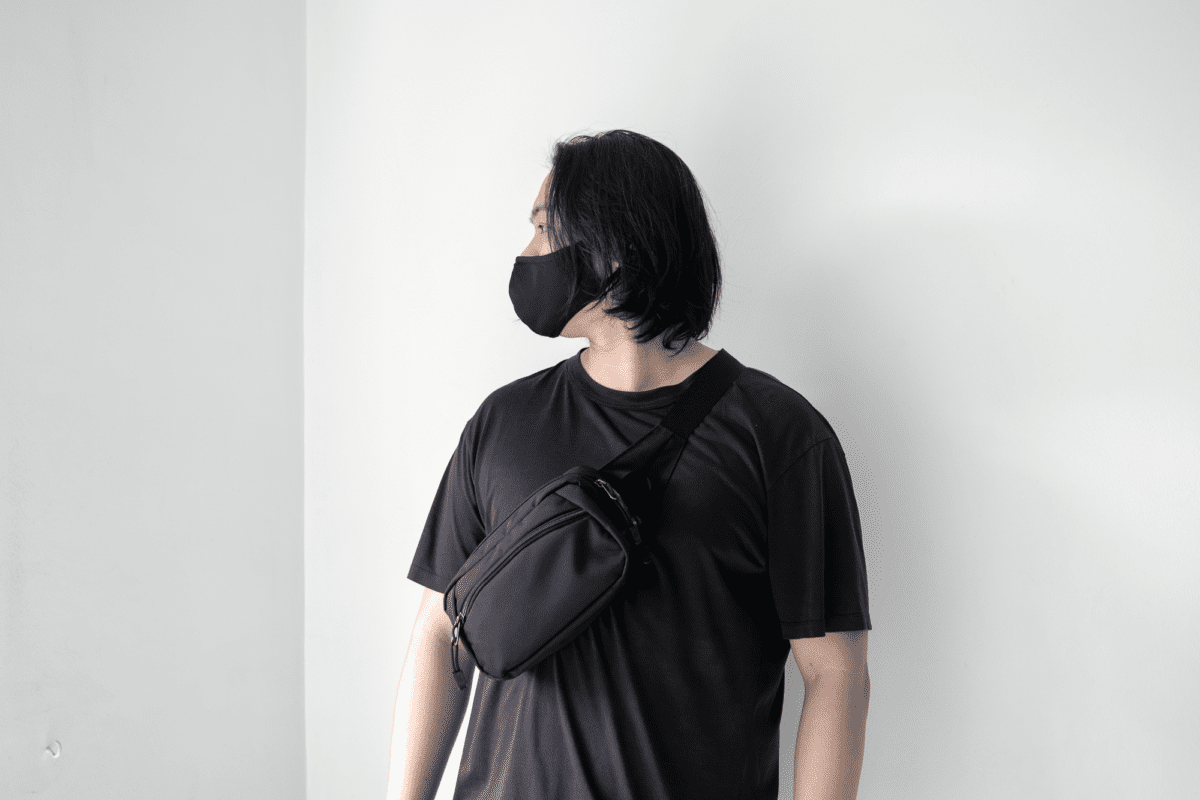 Material
Ballistic nylon has always been TOM BIHN's weapon of choice. Frankly, it can be overkill for a pack this size. Thankfully, a lighter halcyon version is available, but unfortunately just in one non-black color at the time of this review.
But no one likes ads, so I got rid of them. If my articles helped you, I ask for your support so I can continue to provide unbiased reviews and recommendations. Every cent donated through Patreon will go into improving the quality of this site.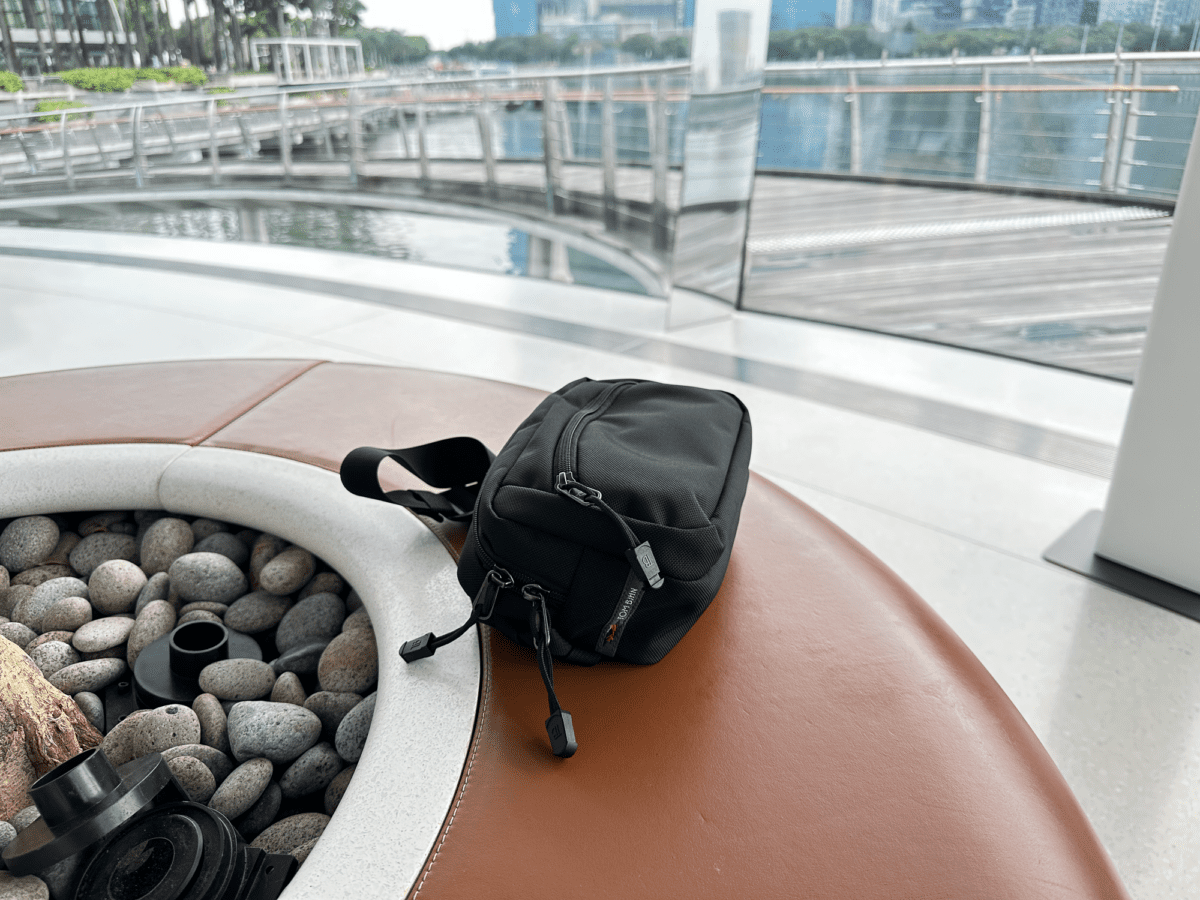 TOM BIHN is well known in the industry for its deep knowledge of the best materials which extend to every part of each bag like its zippers and plastic hardware. Additionally, their in-house manufacturing and lifetime warranty are well respected in bag circles.
Out of all the bags I've reviewed, this is one brand I can personally vouch for in this area.
Usage
Despite its compact size, the Bummer holds a surprising amount of stuff. As a daily carry, I was able to hold everything I wanted during my stay back home in Singapore.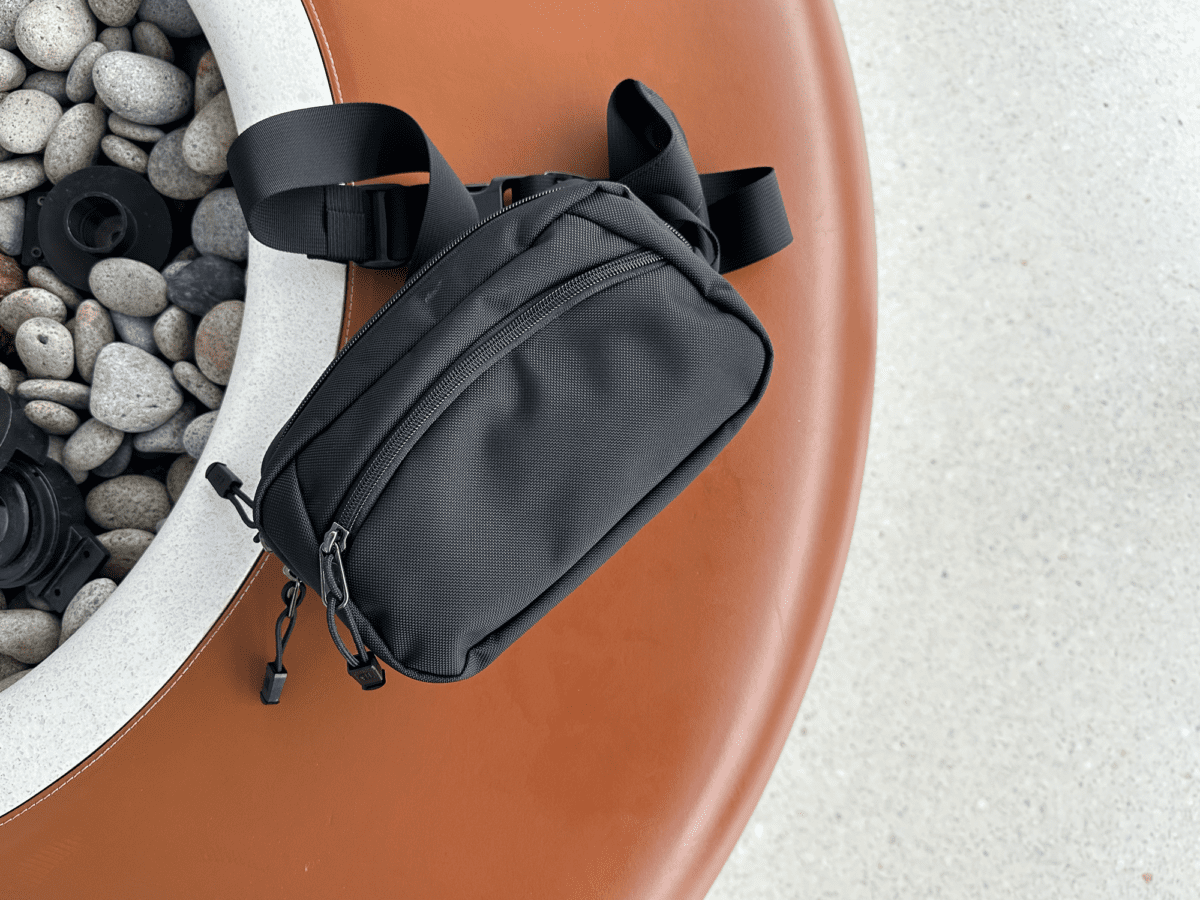 My usual setup includes
Wallet
Key pouch
iPhone 14 Pro Max
Tissue packets (A must for Singapore)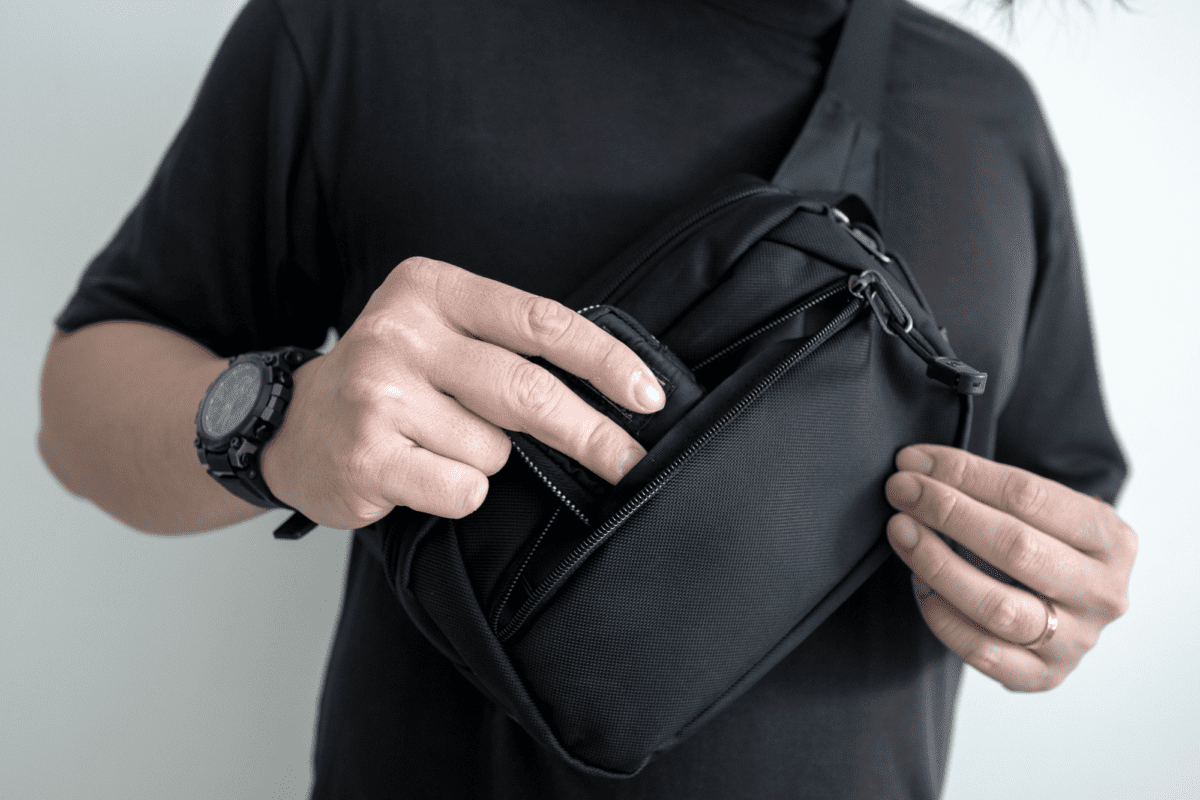 There is a nice loop on the right that makes it great for hanging on bathroom store hooks. The hip belt might work in the same situation but they are pretty thick and might slip off some hook designs.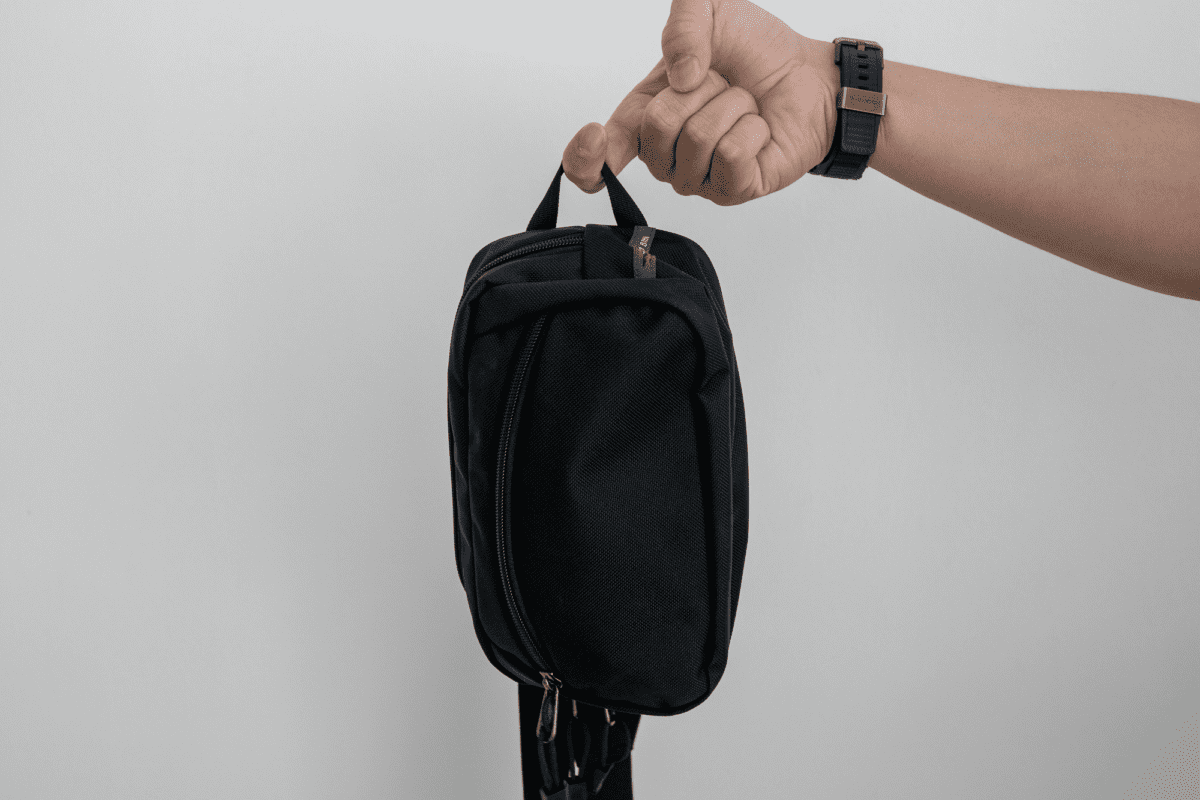 As you might know, TOM BIHN loves their o-rings. They have two in the main compartment and one in the front compartment. And as always, one TOM BIHN Key Strap is included.
I would never complain about more o-rings although I seldom use them. As someone who frequently changes his packs, I just can't be bothered to reattach my accessories each time.
The hip belt comes with tri-glides and strap keepers. Strap keepers are a must for me who cannot stand long straps flapping around (although the hip belt on the Bummer is too short for me to have this problem). If for some reason you don't like tri-glides or strap keepers, they can come right off.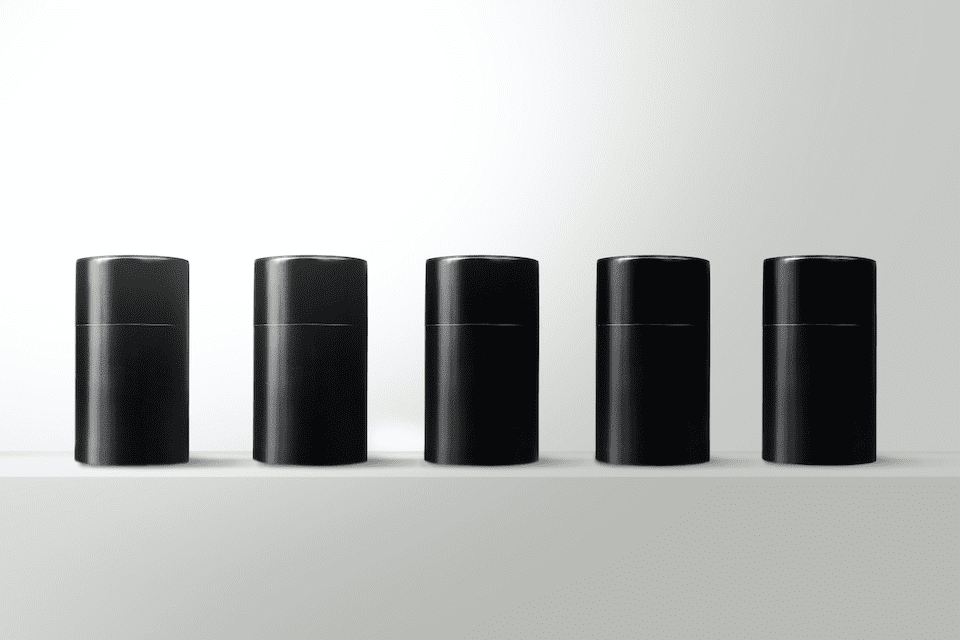 I found a 100 year old company that would create these heirloom quality canisters for me. They are handmade and will keep your tea leaves, coffee beans or anything that you need dry for years to come.
or read review
Conclusion
It stands out that nothing about this bag stands out. This bag is highly functional but lacks anything special that might make you choose it. While the materials and constructions are top-notch as expected of TOM BIHN, is it really enough? Probably not.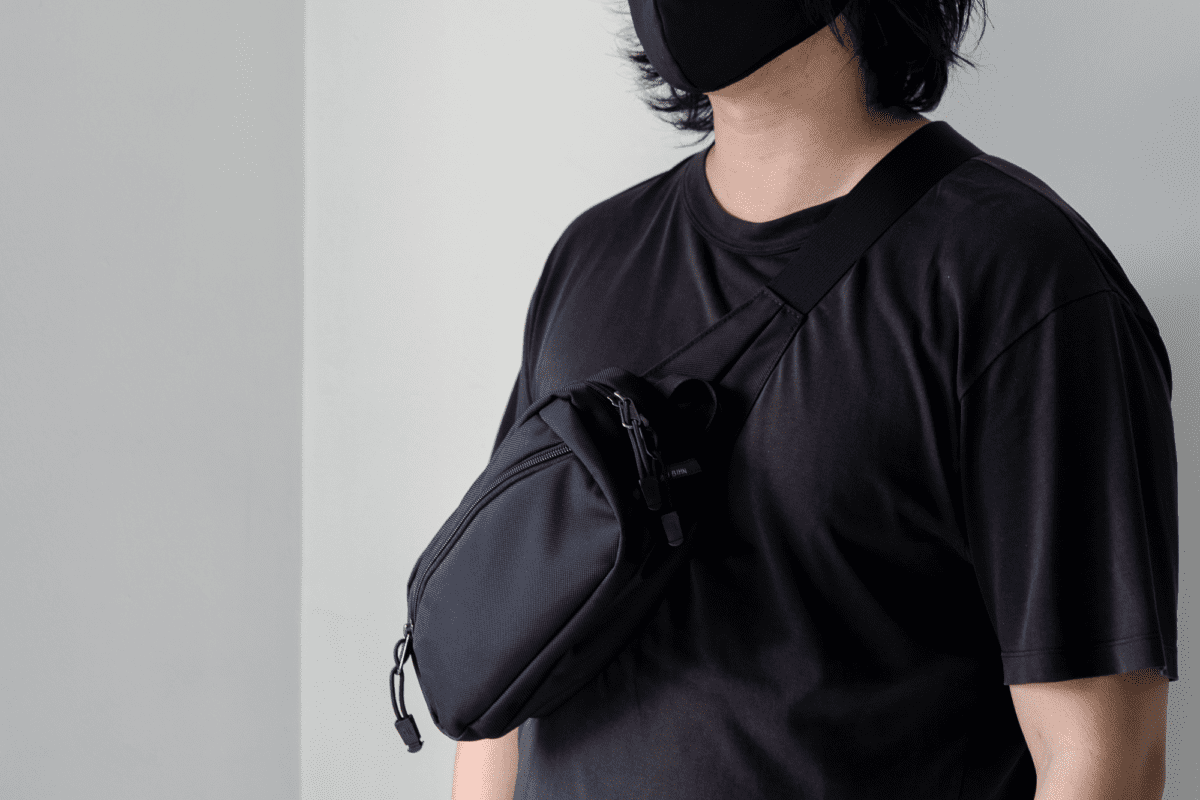 Additional Images
Like this review? See all of my in-depth reviews.
Also, consider supporting me by being a Patreon. Every cent given will go back into improving the content of this website.
Tagged bag ballistic nylon review sling bag tom bihn waist pack