This website is made possible by readers. I may earn a small commission when you buy through the links in this article at no extra cost to you. Learn more.
When I review a backpack, I look at the materials. I mean, really look at the materials. In this highly competitive market of travel backpacks, the materials are one of the biggest differentiators and deciding factors for me.
There are a lot of materials that are used to manufacture backpacks. One of them, my favorite, is the ballistic nylon. In this article, I will be deep diving into this fabric and take you through the following
What is Ballistic Nylon?
Let's start from the basics, shall we? What is the nylon, and what makes it ballistic? Ballistic nylon is used to refer to any nylon that has a "ballistic weave" which is typically a 2×2 or 2×3 basketweave.
Its origins go all the way back to the Vietnam war where it was made by DuPont for exclusively military applications. It was originally developed as an anti-fragmentation ballistic jackets for the military, which is where the term "ballistic" come from.
It consisted of multiple layers of the fabric laminated together to help to protect the military from these explosive devices. But as it turns out, while it's great for deflecting minor shrapnel and debris, not so much so for bullets.
This is why the military moved to another material, KEVLAR, and ballistic nylon found its way in the consumer market because of its excellent strength and its slick finish.
What are the different types of Ballistic Nylon?
While ballistic nylon has its origins way back to the end of WWII and the Vietnam War, there are so many variants nowadays that are used in a wide range of applications, as we said before. Like the micron count in merino wool, how you judge a ballistic nylon is down to the denier counts.
But, what does 'denier' mean? Denier (just "d" for short) is the term used to define the fiber thickness of individual threads used to create a fabric. The higher this value is, the heavier the final product is.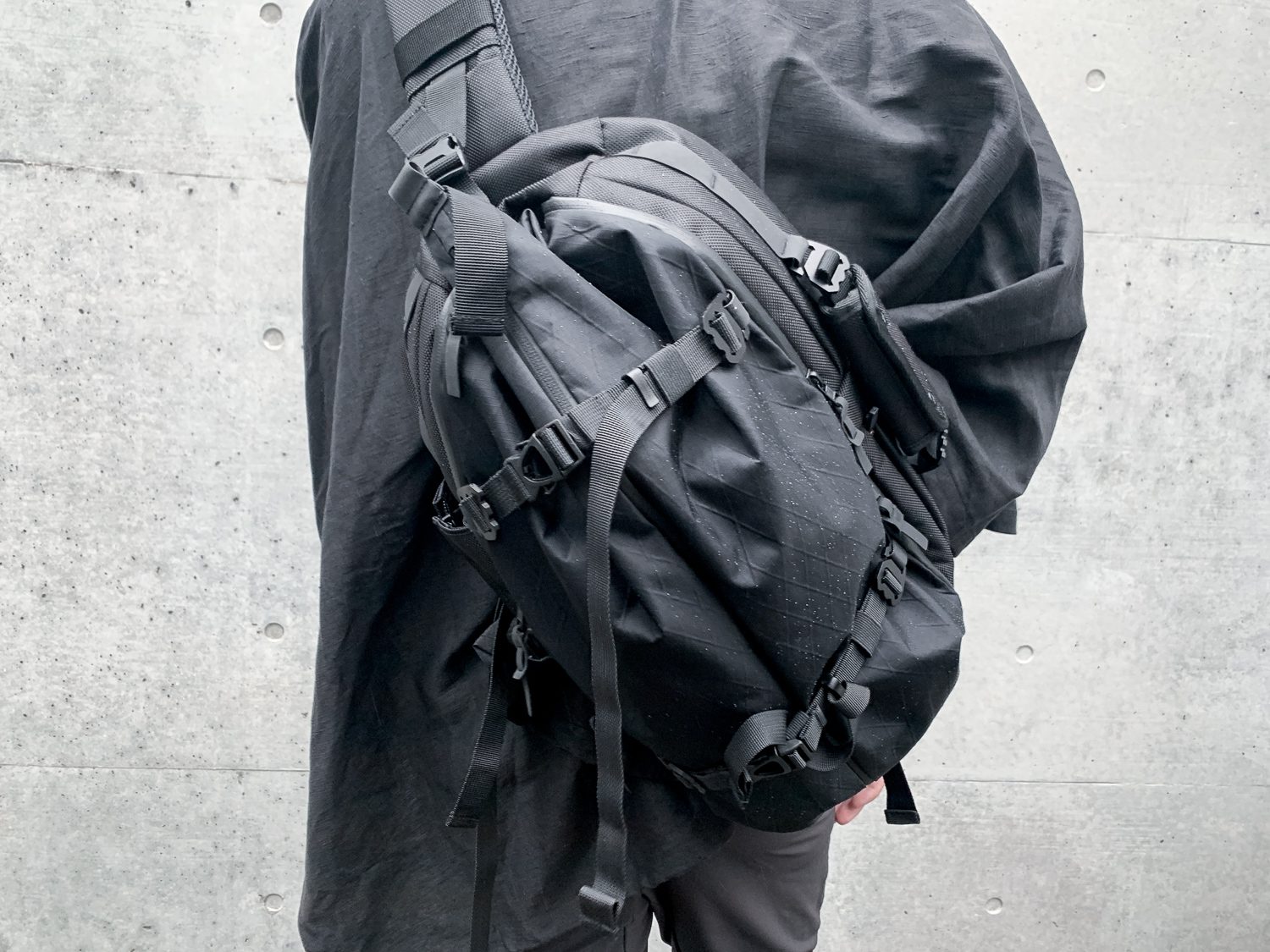 Also, the higher this value is, the fabric tends to be sturdier and more durable. On the other hand, the lower the denier count is, the textile tends to be sheer, more silky, and softer. The most common denier counts for ballistic nylon are:
1050d
This was the original count for the first fabric made in the times of the Vietnam War. This material is advantageous when it comes to backpacks. It is very light and doesn't damage clothing or other fabrics that get in contact with it. It is excellent for women because it doesn't collect hair neither.
840d, 525d, 210d
As mentioned, the lower the denier count, the lighter it gets. 525d is great for daypacks like the TOM BIHN Synapse 25 that you're probably not going to be abusing as much. 210d is perfect for stuff that don't see a lot of abrasion, like this TOM BIHN Stuff Sack.
1680d
While a larger denier count might sound like it's a better fabric, 1680d is woven from a large single yarn, rather than two plies of 1050d. This gives the appearance of a two-ply fabric, but actually ages poorer and fuzzes out at abrasion points. It's not surprising that the 1680d is mostly made in Asia at half the cost of the 1050d.
Ballistic Nylon vs CORDURA
If you've obsessed over enough backpacks like I did, you'll come across CORDURA backpacks, of which I've had experience with using my GORUCK GR1 backpack. So, which is better?
But no one likes ads, so I got rid of them. If my articles helped you, I ask for your support so I can continue to provide unbiased reviews and recommendations. Every cent donated through Patreon will go into improving the quality of this site.
To determine which is better, you need to know the differences. There are two significant technical differences between the two. Ballistic nylon made of "filament" yards which are smooth and slick while CORDURA are texturized, which makes them slightly fuzzy like natural fiber.
CORDURA has higher abrasion resistance, while ballistic nylon has higher tear resistance. But as I always mention in my reviews, the abrasion resistance and tear stretch is higher than what most consumers need. Unless you are taking it out to fight wars in the field, it's unlikely you'll ever feel the difference.
The only tangible difference that most can feel is the appearance. Because ballistic uses a two-ply weave, which means two yarns woven into one, they are less smooth than CORDURA and carries a rugged texture.
Ballistic is also harder to dye, which is why you mostly see black ballistic nylon backpacks.
Basically, if you are deciding between the two, I would suggest picking it based on the appearance rather than pull your hair out over the durability.
Ballistic Nylon vs Ripstop Nylon
The main difference between the two is mainly in the way that the fabric is weaved. Ripstop is interwoven at regular intervals in a crosshatch pattern, which allows it to stop rips, hence the name.
What Ripstop excels in over ballistic nylon is its strength-to-weight ratio and that it has the ability to prevent the spread of small tears.
What are the most popular brands of ballistic nylon?
While there aren't many brand names like GORETEX when it comes to waterproof fabric, there a few noteworthy ones when it comes to ballistic nylon.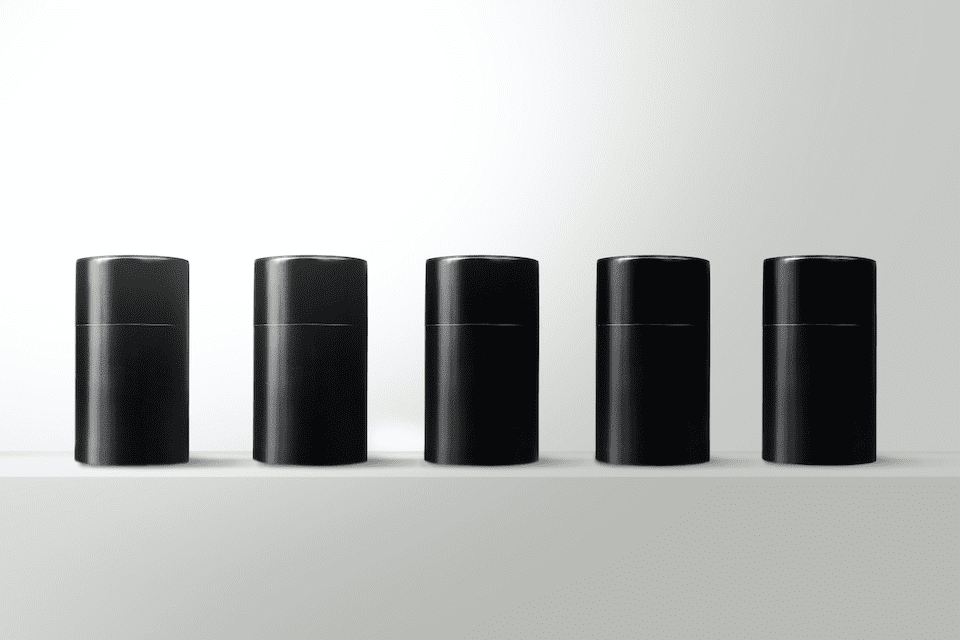 I found a 100 year old company that would create these heirloom quality canisters for me. They are handmade and will keep your tea leaves, coffee beans or anything that you need dry for years to come.
or read review
First of all, CORDURA, well known for the CORDURA fabric, has its own line of ballistic nylon fabric. It's a woven, minimum 2×2 basketweave that can be coated or laminated.
TOM BIHN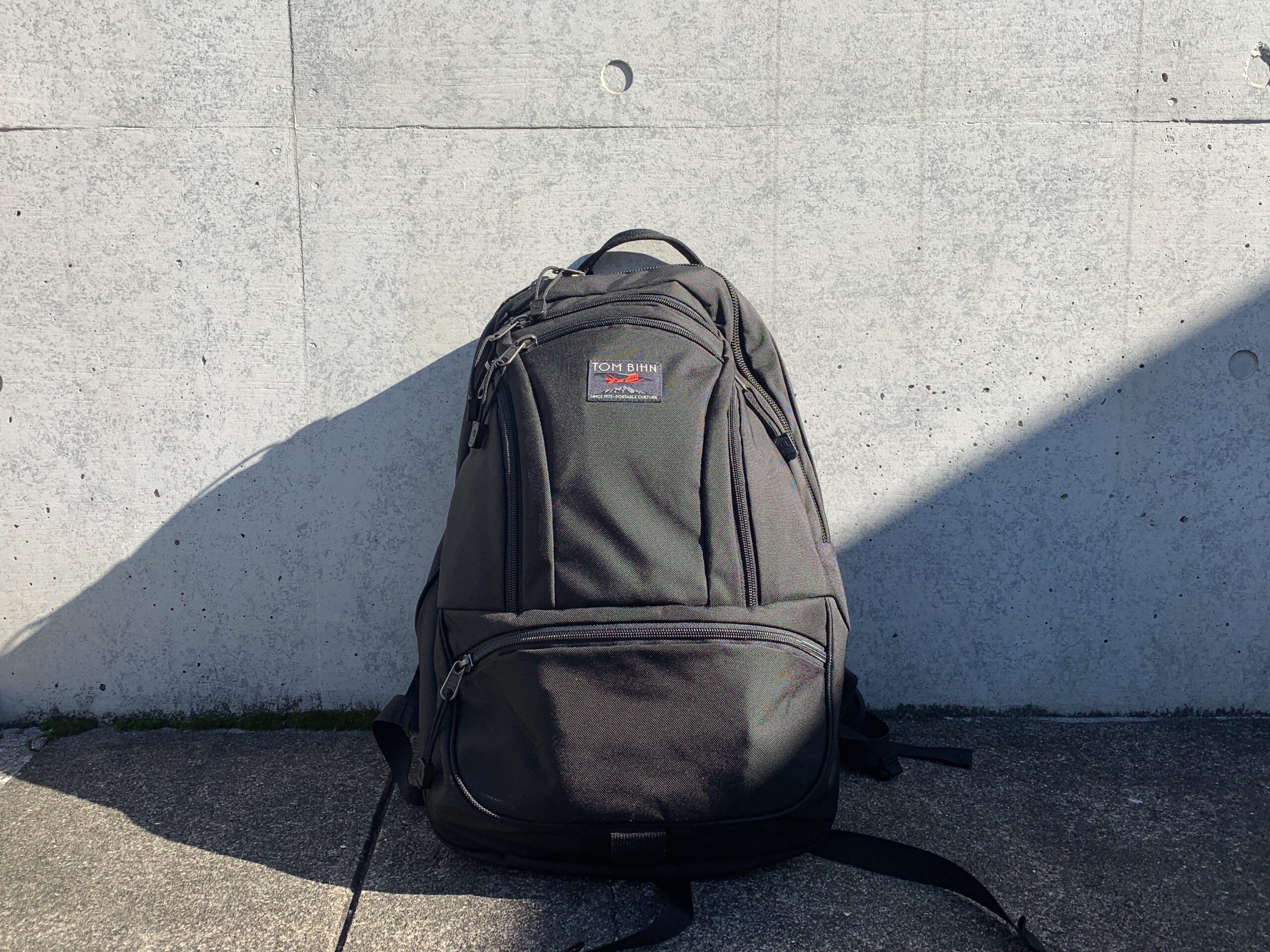 Technically, TOM BIHN is a backpack brand, one of the best ones in fact. But, they use their own custom ballistic nylon which I think is worth mentioning. They have used them in 210d, 420d, 525d 630d, and 1050d depending on the application, and I've personally tried each of those.

How do you choose the right Ballistic Nylon for your backpack?
Basically, you are going to be judging it mainly based on denier count. If you think, "the higher the better, right?"
Well, not really. A higher denier count means more weight and if you don't need the kind of tear and abrasion resistance, then it's basically dead weight. You want to go for the following denier count for each of these purposes.
210d Anything that doesn't face frequent abrasion like pouches or packing cubes
525d-1050d Day-to-day usage
1050d and up Travel
There you go. I hope this article has helped you find the right material for your backpack and it's likely that you won't go wrong whether you go for CORDURA or ballistic nylon in the end.
Tagged ballistic nylon onebag travel