This website is made possible by readers. I may earn a small commission when you buy through the links in this article at no extra cost to you. Learn more.
Details
Overview
Living in Japan where masks are a daily essentials, even before the virus made it more or less compulsory, masks were an everyday carry for me and the Airinum Mask was one of my first foray into better-designed masks. And Airinum was the first brand that showed me that there were options beyond white surgical masks.
Even before the pandemic spurred the wide range of mask options we have now, like the Outlier Mask 004, TOM BIHN V3 Face Mask and Western Rise StrongCore Merino Face Mask, Airinum was the most technologically-advanced option out there. So much so that in the moment the mask-buying craze went off at the beginning of the pandemic, Airinum was instantly sold out, proving how popular Airinum is.
Masks like the Airinum Mask or AusAir AirFlex Mask comes with their own filtration system, thus making them much more advanced than your run-of-the-mill cloth masks. However, this gives rise to its own host of problems. For example, they become practically useless if you run out of filters. I experienced this first hand when Airinum sold out of their filters for months at the height of the mask-buying frenzy.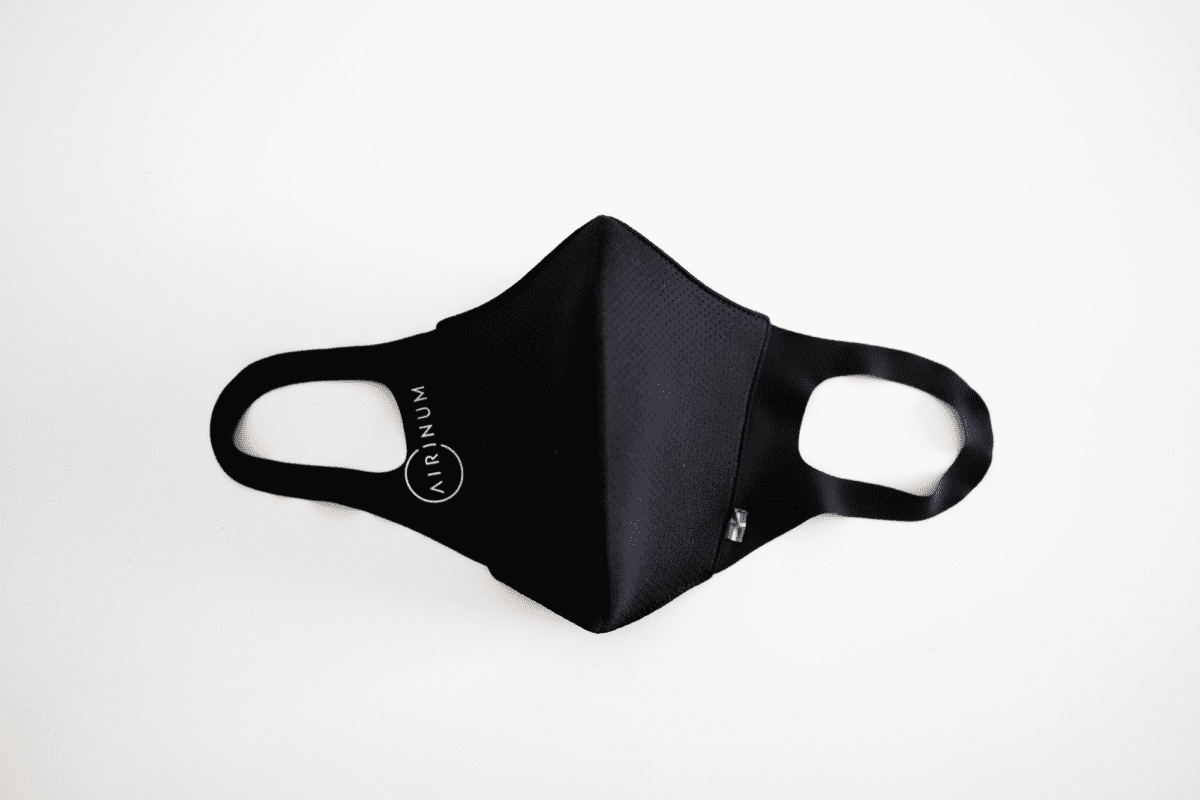 Wearing a mask like the Airinum Mask everyday can also be suffocating and sometimes you just want something light and easy to put on. Even I find myself defaulting to the PITTA Mask on most days and change it up to a "nicer" mask when heading to town.
Airinum recognizes that the Airinum Mask is not for everybody, which is where the Air Mask Lite comes in.
Style
When is comes to mask design, Airinum is, without a doubt, at the top. Compared to a clothing brand releasing masks to ride the demand, Airinum is purely a mask company and have been designing masks for a long time. The technology, quality and style of their products have had enough time to be refined and details, ironed out.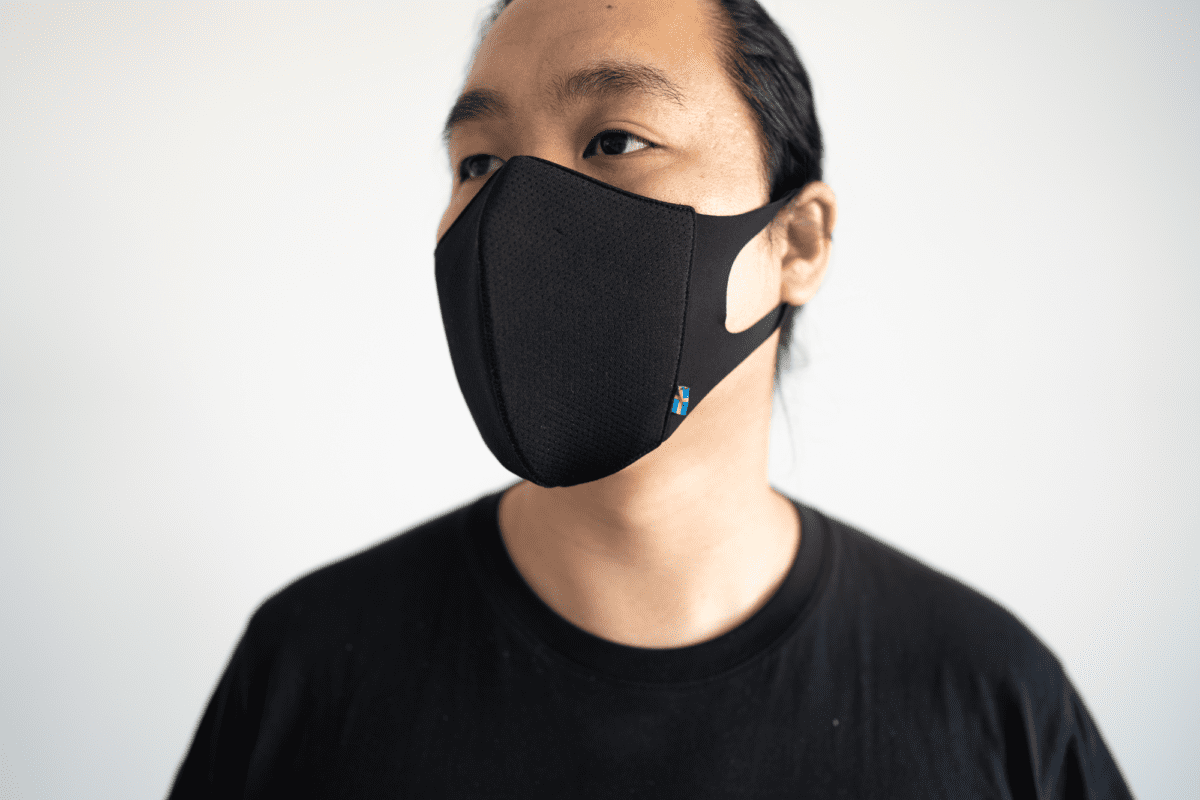 The result is a carefully-considered design, an impressive display of Swedish modern sensibilities. The exterior is minimalistic, with uniformed pores on the front part for enhanced airflow. On the left side of the mask is a small Swedish flag tag. It's funny how masks brands seem very eager to show their patriotism through their products, like with the AusAir AirFlex Mask.
The tag, however, is nothing when compared against the giant white Airinum logo on the opposite site. I am adamant not to be a walking sign board for products I pay money for, and am more so when it's on a mask that sits on the part of your body that people first look at, your face. I'm pretty bummed that Airinum chose to include their logo in such a conspicuous manner.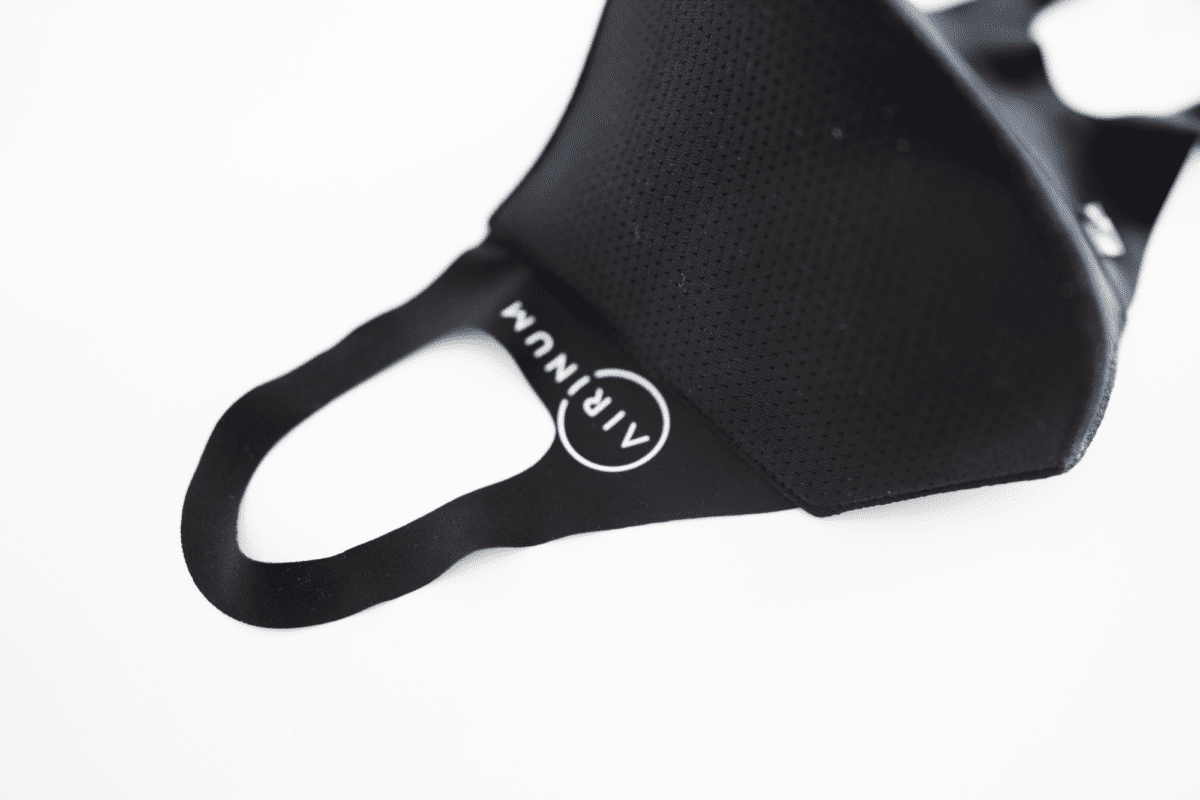 The mask comes in seven colorways. Four of the colors are solid colors, grey, black, blue and pink. While three of them are duo tone or patterned, which means that the front of the mask is in one color or pattern and the straps in another. The duo tone one is white (front)/black(straps). The patterned ones are in blue and pink colors with a pattern with cutesy woodland animals, and is probably meant for kids since only sizes XS and S are available.
For this review, I have a (you guessed it) all black version in size L. For sizing, there are four sizes available. When it comes to mask sizing, I always go for the biggest size to acommodate my fat face. While L is the biggest size available and isn't too small, I thought that a size larger (XL) could be a better fit.
But no one likes ads, so I got rid of them. If my articles helped you, I ask for your support so I can continue to provide unbiased reviews and recommendations. Every cent donated through Patreon will go into improving the quality of this site.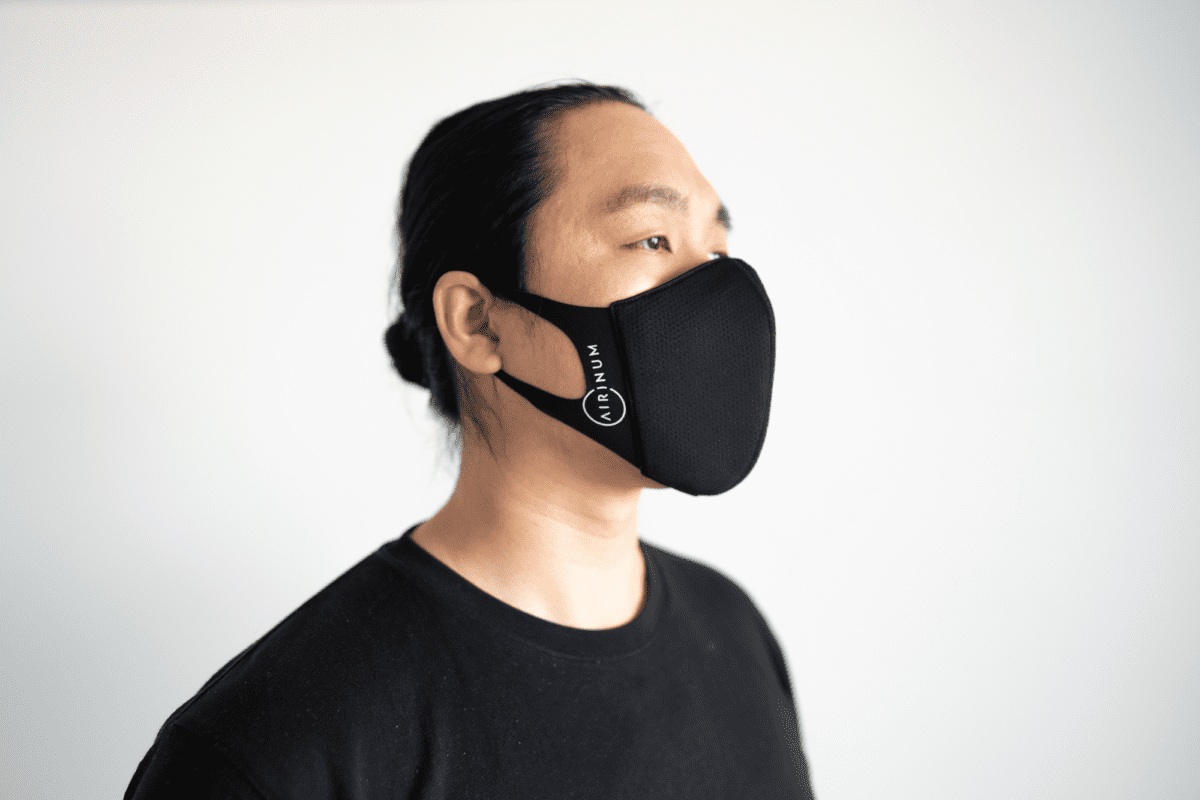 I thought the size guide that Airinum provided was pretty accurate. The L is suitable for those above 70kg. Since I am above 90kg, it would be natural to assume that that would warrant a size larger.
Even at a size large, I love the look of the mask on my face. It has structure to keep the 3D shape. This structure becomes more rigid and well-defined with a filter installed.
Overall, the mask is beautifully-designed and have gotten all the basics right. That said, it is not unique in any way. I'm definitely not one of those who wants to stand out because of some outrageous mask design, so the Air Mask Lite does the job for me.
Material & Technology
The Lite Air Mask comes with two filters and the filters required are different from that of the Urban Air Mask 2.0. Based on the descriptions, it seems like the technology, namely the filtration ability, is the same. The difference is just in the design as filters are attached to each of the masks differently.
The filter is attached to the cloth mask or the skin as they call it, and is designed to last. The skin is washable and reusable. It has also been treated with an anti-bacterial treatment, Polygiene's ViralOff. This treatment was specifically designed for reducing virus in this age of coronavirus. It has been tested to reduce viruses to up to 99%.
This treatment allows you to use the mask for a longer amount of time before washing, thus increasing the lifespan of the mask. It does this by inhibiting the growth of odor-causing bacteria at the source by using low concentrations of silver salt (silver chloride), which has antimicrobial properties.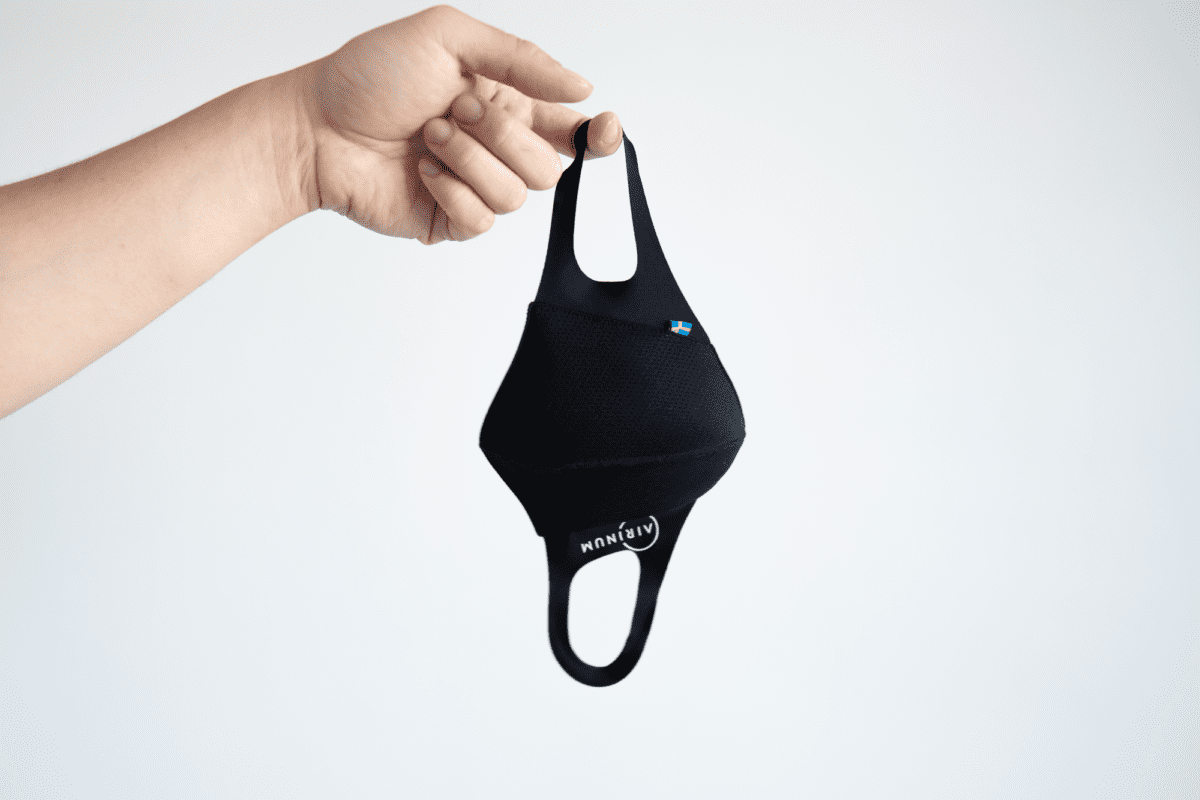 The material of the skin uses an airy mesh material. It has also been designed such that it's 3D and there is some space between your mouth and the mask for comfort and airflow. This will prevent bacteria from your mouth from building up on the mask skin.
The replaceable filter has five layers of protection before any air reaches your lungs. These multi-layer filter consists of the following layers: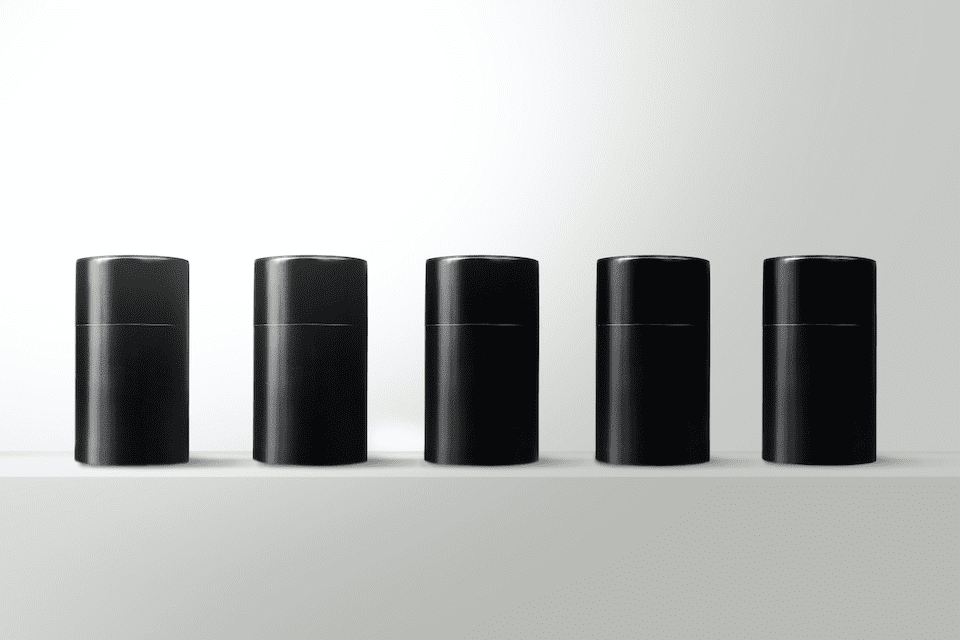 I found a 100 year old company that would create these heirloom quality canisters for me. They are handmade and will keep your tea leaves, coffee beans or anything that you need dry for years to come.
or read review
Outside PP Layer – Outside filter wrapping in a durable finish
Active Carbon Layer – Filters gases and reduces odor
1st Electro Charged Layer – Filters larger PM10, pollen and other allergens
2nd Electro Charged Layer – Filters smaller PM2.5, dust and bacteria
Inside PP Layer – Inside filter with ultra-smooth and skin-friendly finish
It was tested in a world-class Swedish laboratory (RISE) with results equivalent to the N95. N95 is the American standard that requires filtration of at least 95% of airborne particles. N95 filters give your nose a break from nasty stuff like dust, pollen, bacteria, and cigarette smoke.
Usage
The Lite Air Mask, as the name suggests, is the lightweight and more comfortable alternative to the Airinum Mask and most cloth masks. As such, it is something I definitely reach for more often since most of my activities are restricted to my neighborhood these days.
In recent times, masks are a daily necessity since you'll be shunned without one in public. While protection is important, reasonable amount of airflow is also key to making sure you keep your mask on. I find myself gasping for air at times when the masks are too thick or when cloth masks get clammy in humid weather, inhibiting air flow.
With the filter on, the Lite Air Mask has the same amount of airflow as the Airinum Mask or most cloth masks. Without the filter, it is must easier to breath in, but not as breathable as something like the PITTA Mask. It is not breathable to the point that I would use it for running.
Unlike cloth masks, the texture of the airy, 3D mesh material is smooth and feels similar to the cool feeling of UNIQLO's AIRism material. They feel great on the skin for all-day wear, especially because you can't feel the cotton texture like you would on cloth masks. The shape of the mask and the way the filter is fitted, is such that the filter would not come into contact with your mouth or skin. There is also a small pocket of space right in front of your mouth for a free-er feeling. I thought that this was one more the more innovative parts of the mask.
The replacement of filters has also been improved compared to the Urban Air Mask 2.0. Instead of having to fiddle with the valve, now all you have to do is just slip it into the grooves of the mask. It was extremely easy to do and can be done in seconds. Despite there not being an attachment system per se, the filters fit well and didn't feel like they were going to fall out at anytime.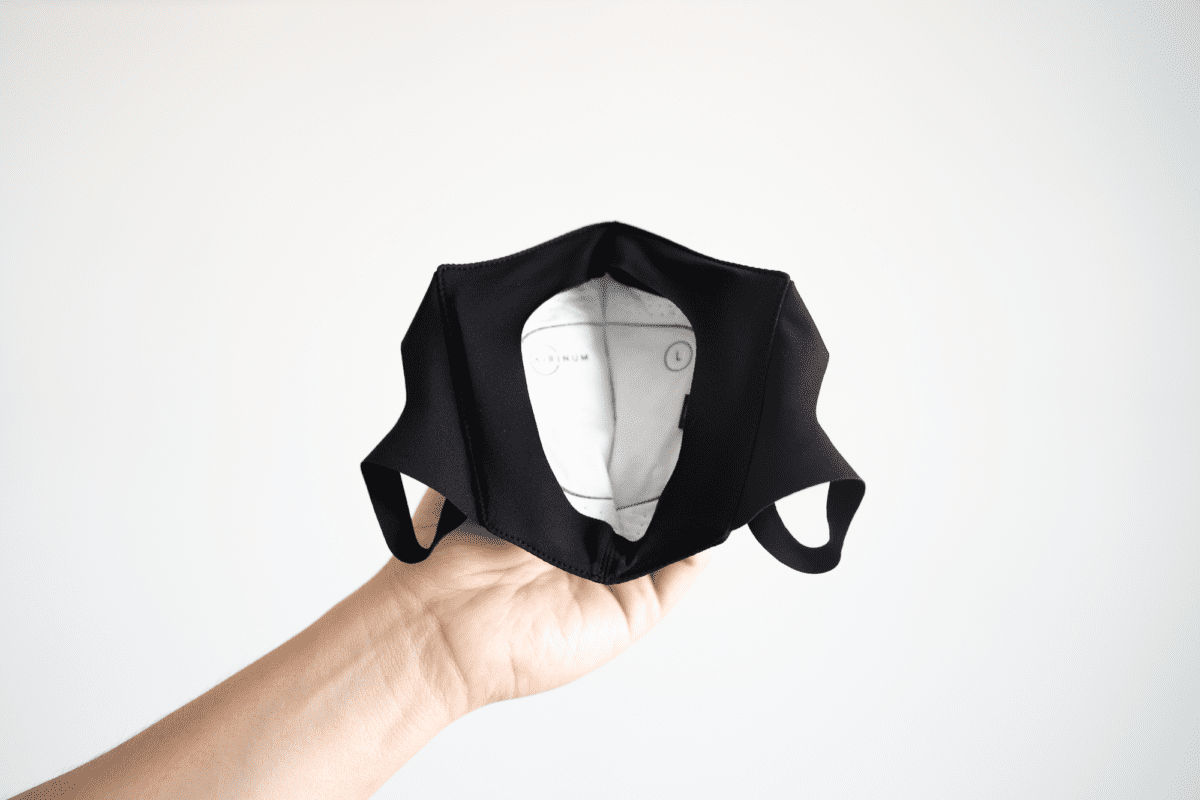 Another key factor when ensuring maximum protection is the fit of the mask. You want the mask to fit tight enough so that it doesn't allow air to flow in from the sides, evading filtration. However, it shouldn't be too tight that you feel uncomfortable and just want to take it off. Assuming you picked the right size, the Lite Air Mask achieves this balance well. It felt snug but not tight, the way a mask should feel.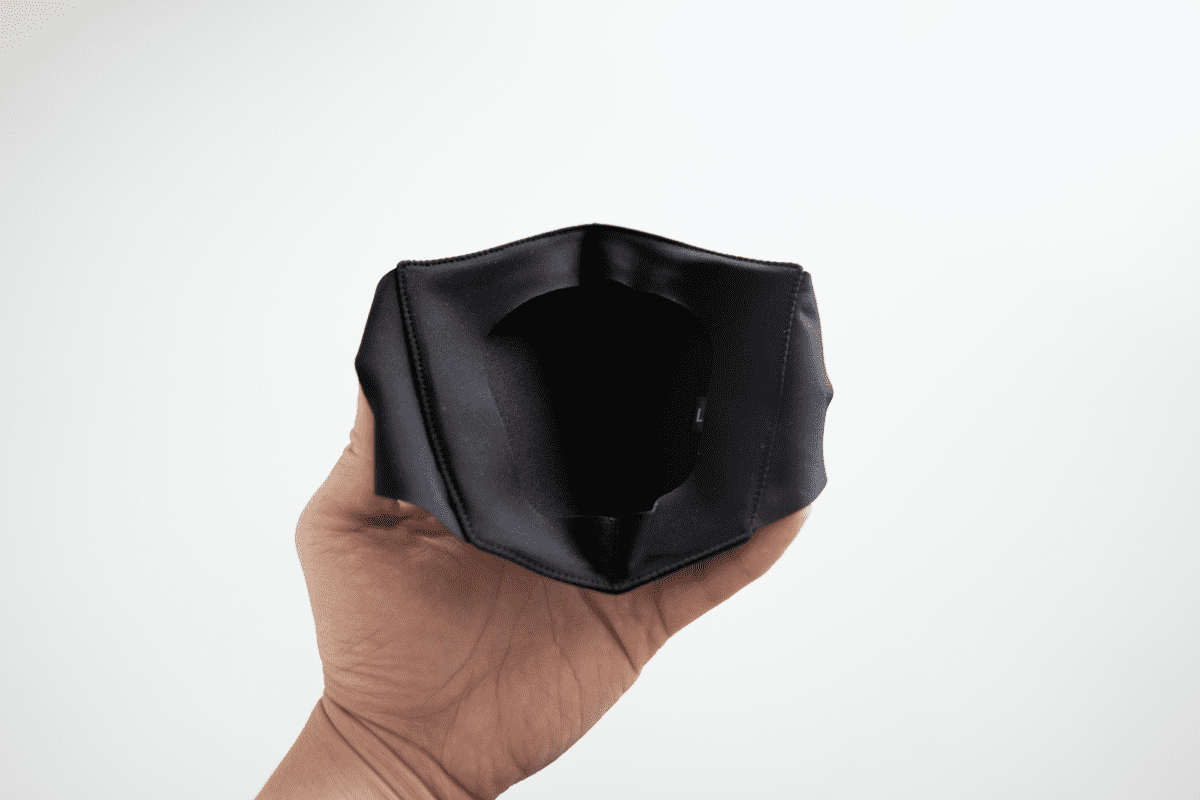 The filter comes with padding on the nose bridge which makes it very comfortable while fitting well. The straps were also very comfortable, but as mentioned, I felt like I could do with a slightly bigger mask. Thus, I could still feel some pressure around my ears, although not to the point of discomfort.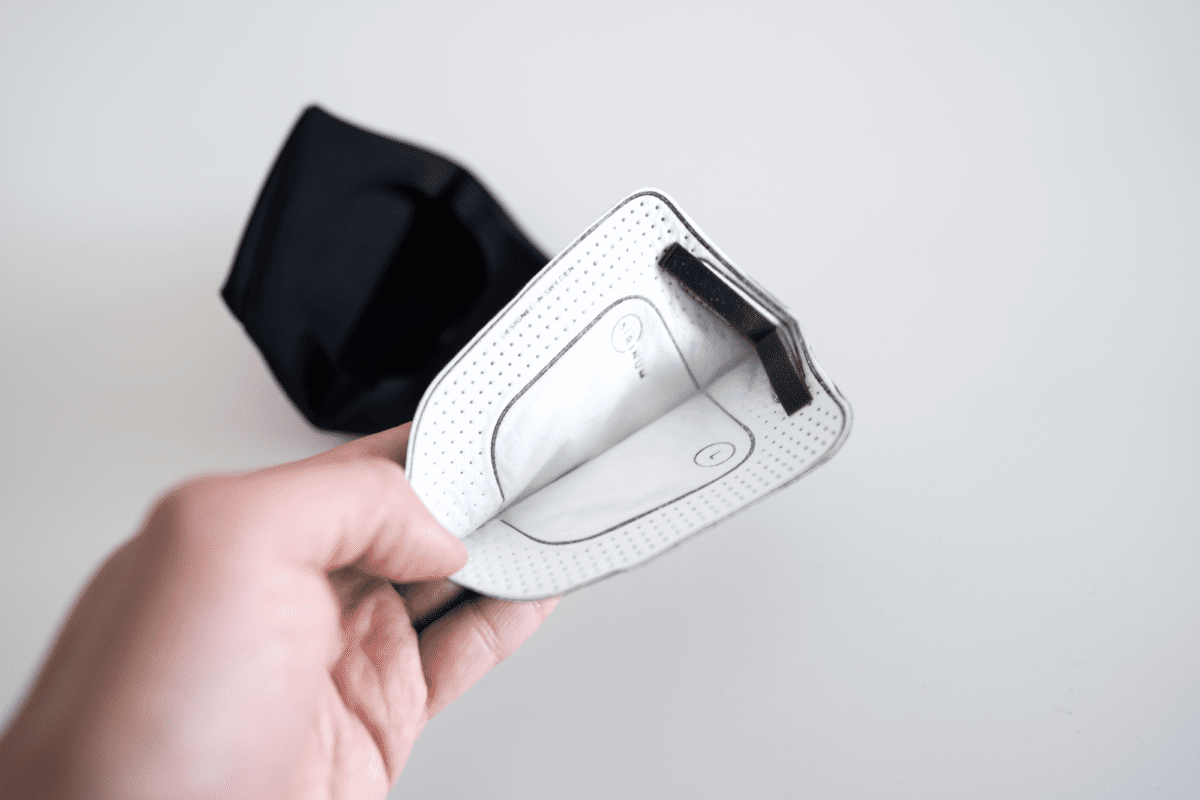 Conclusion
White the "Lite" does not mean that you will get a maskless feel, it certainly feels more lightweight on your face. For those who are fans of the original Airinum Mask but want something that is more casual to put on, the Air Mask Lite is a great choice. You get all the filtration technology in a much easier setup.
Additional Images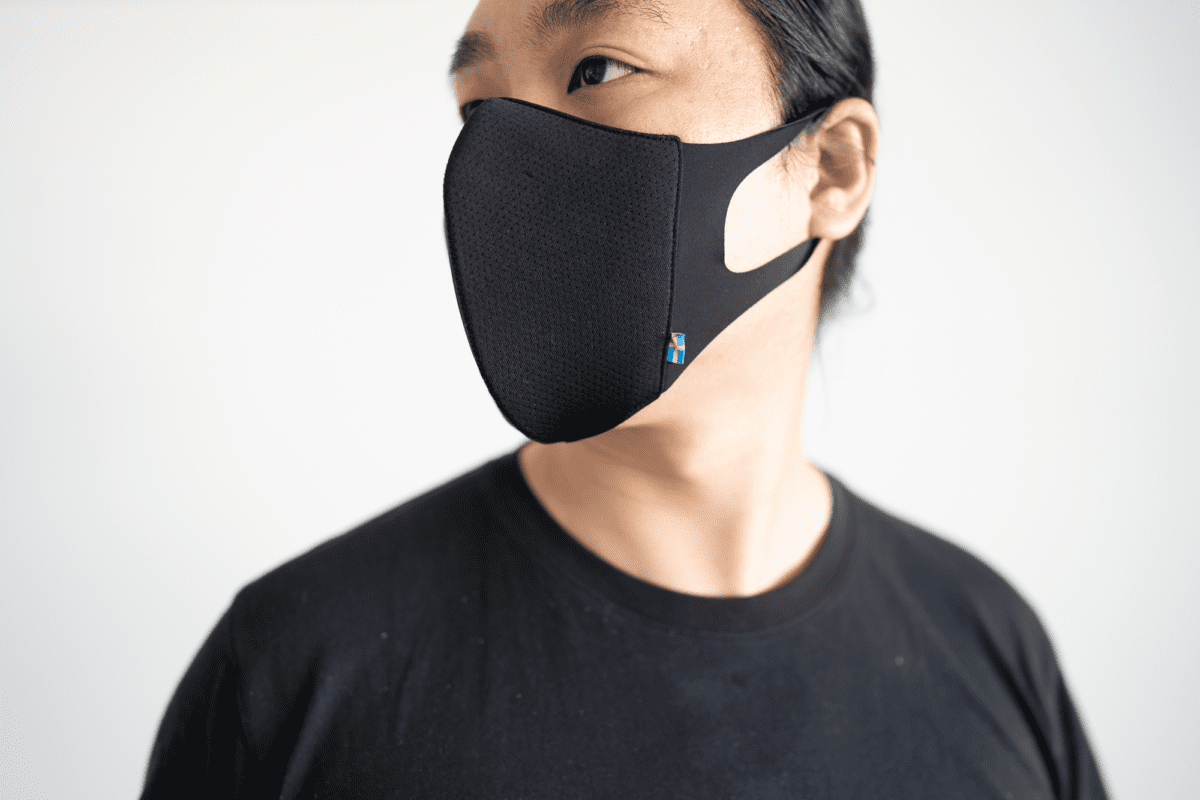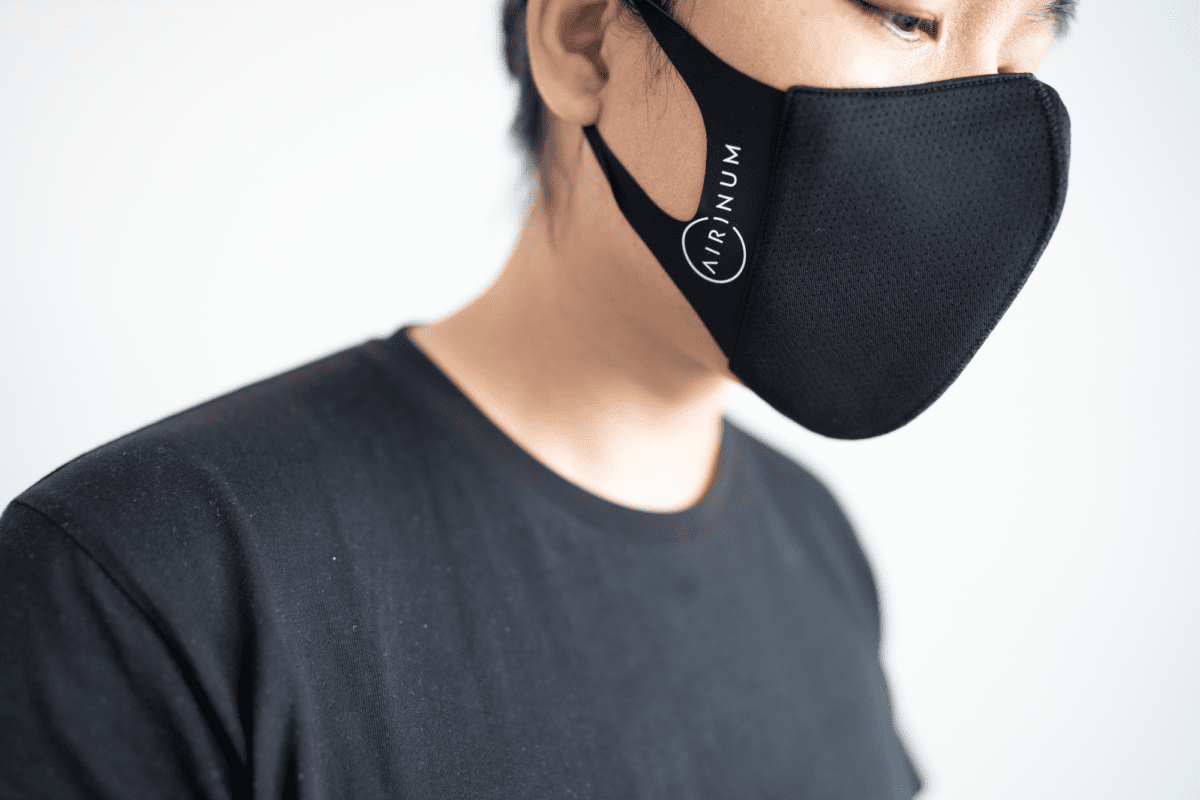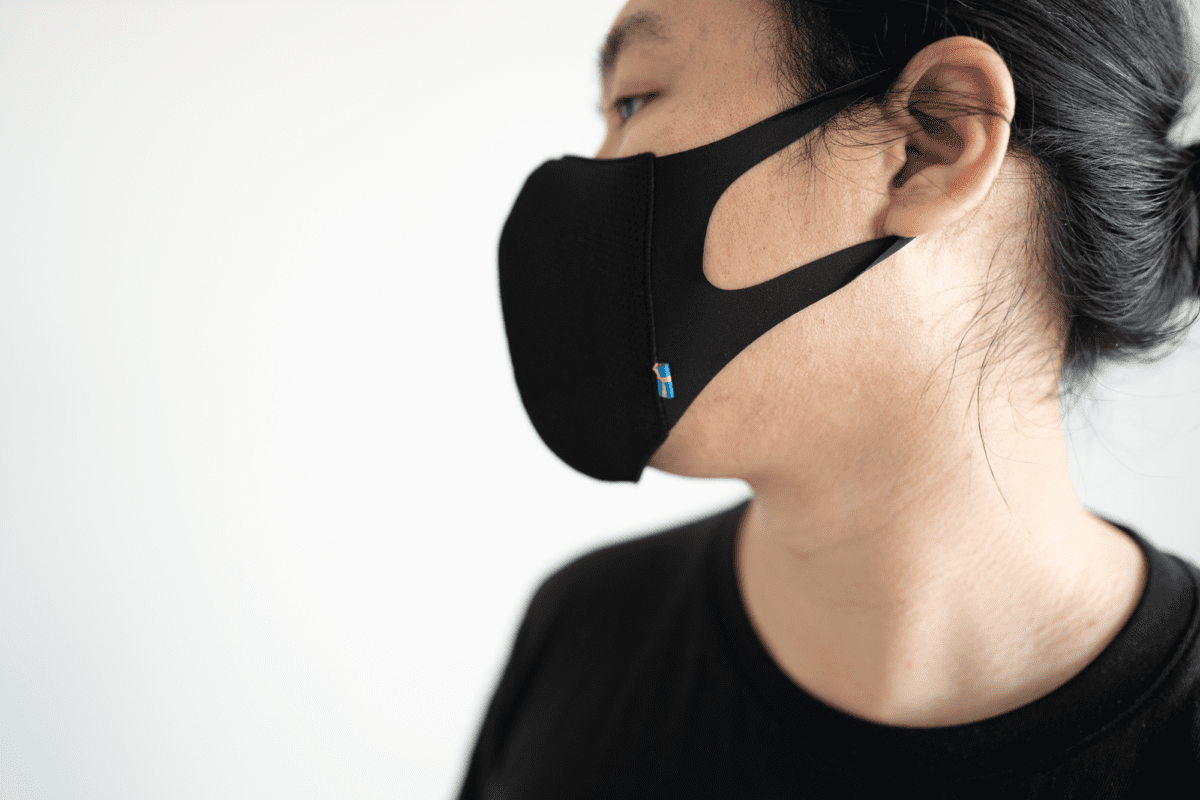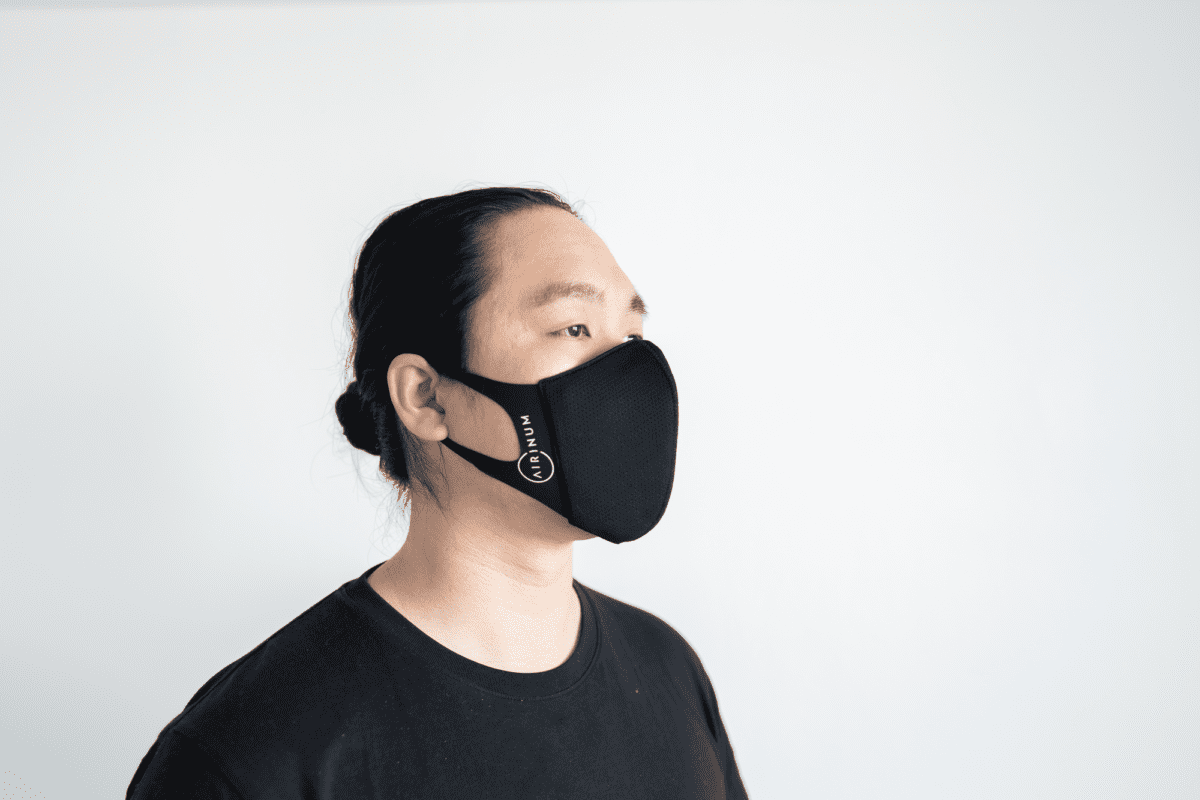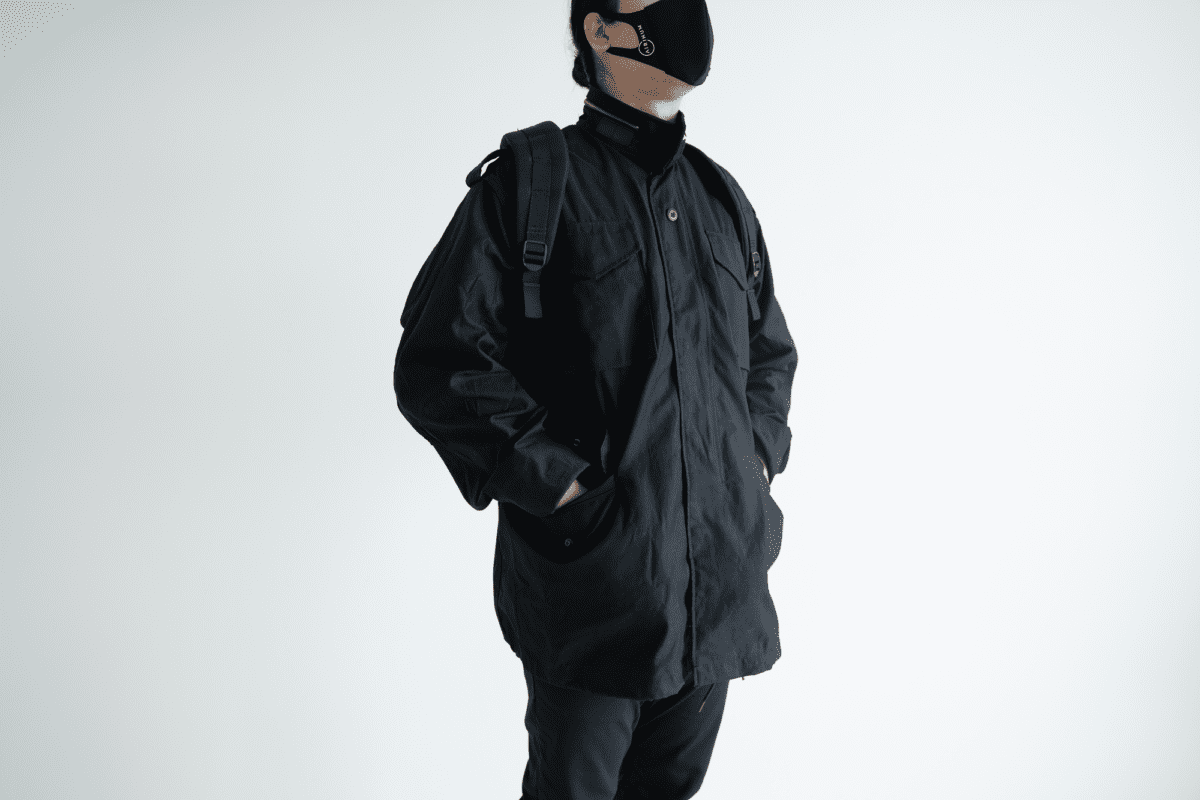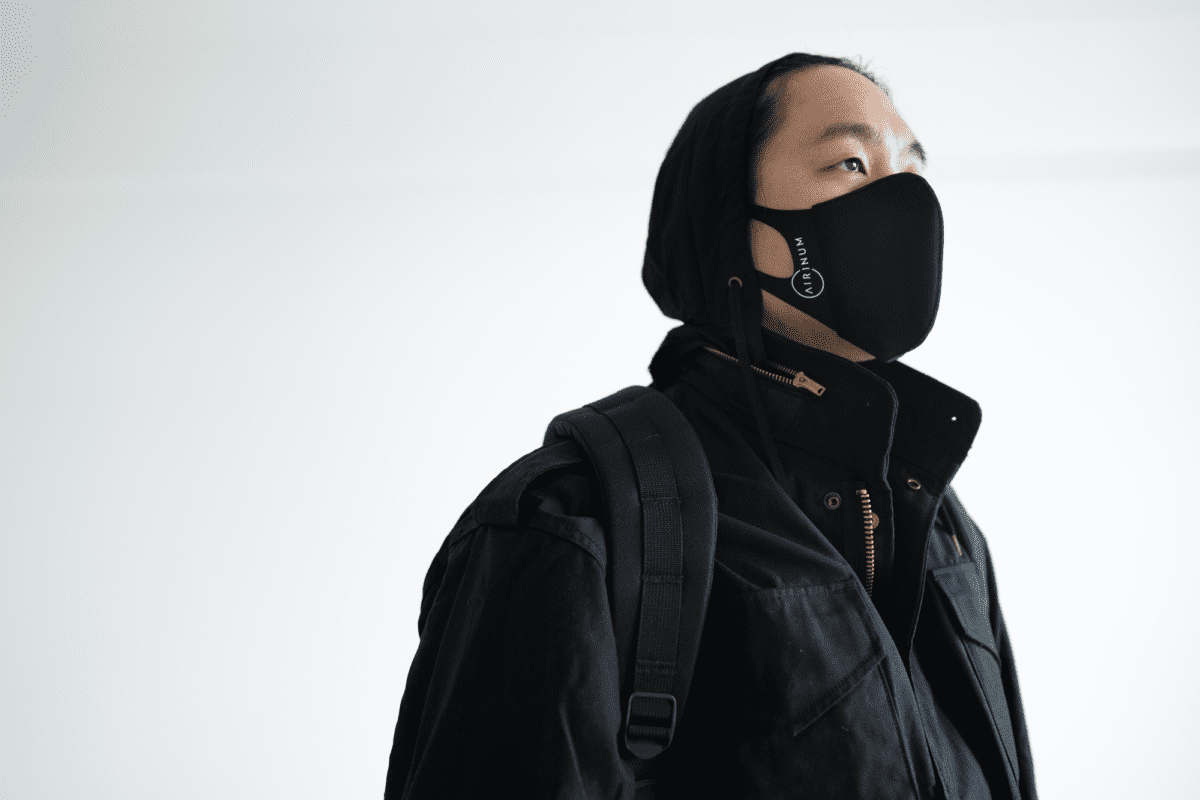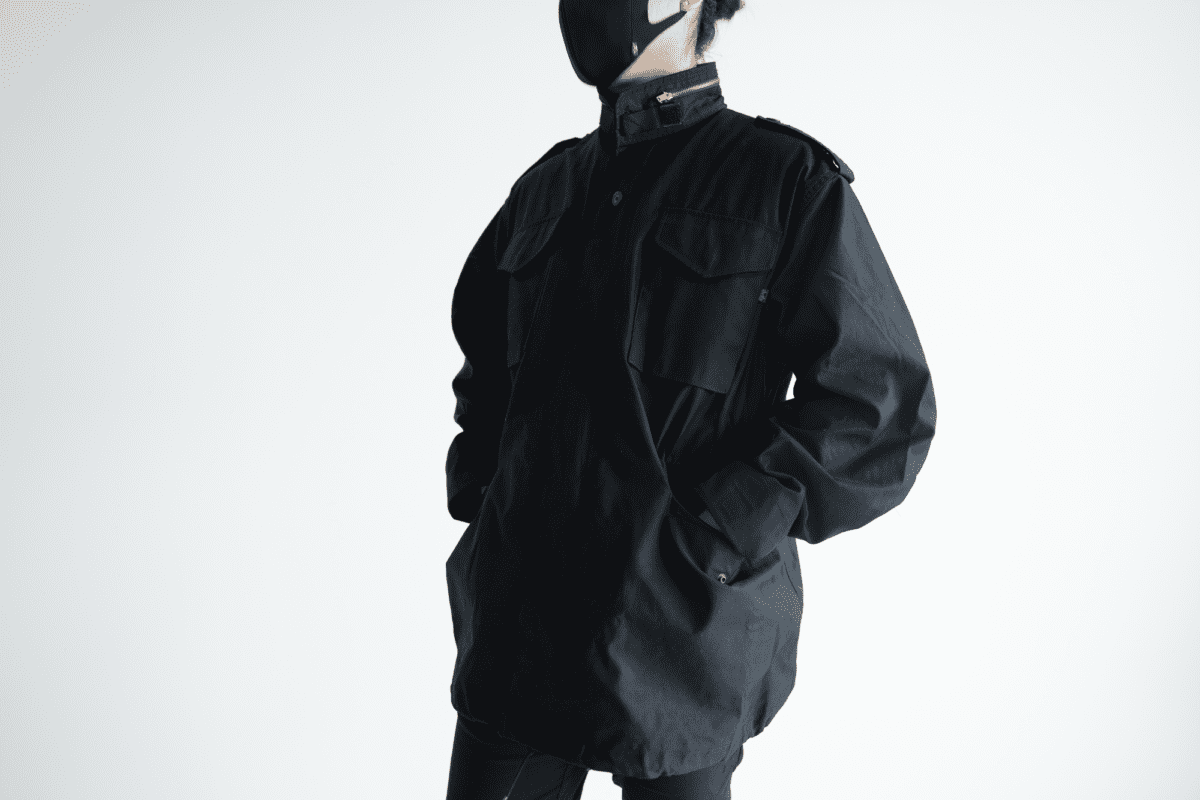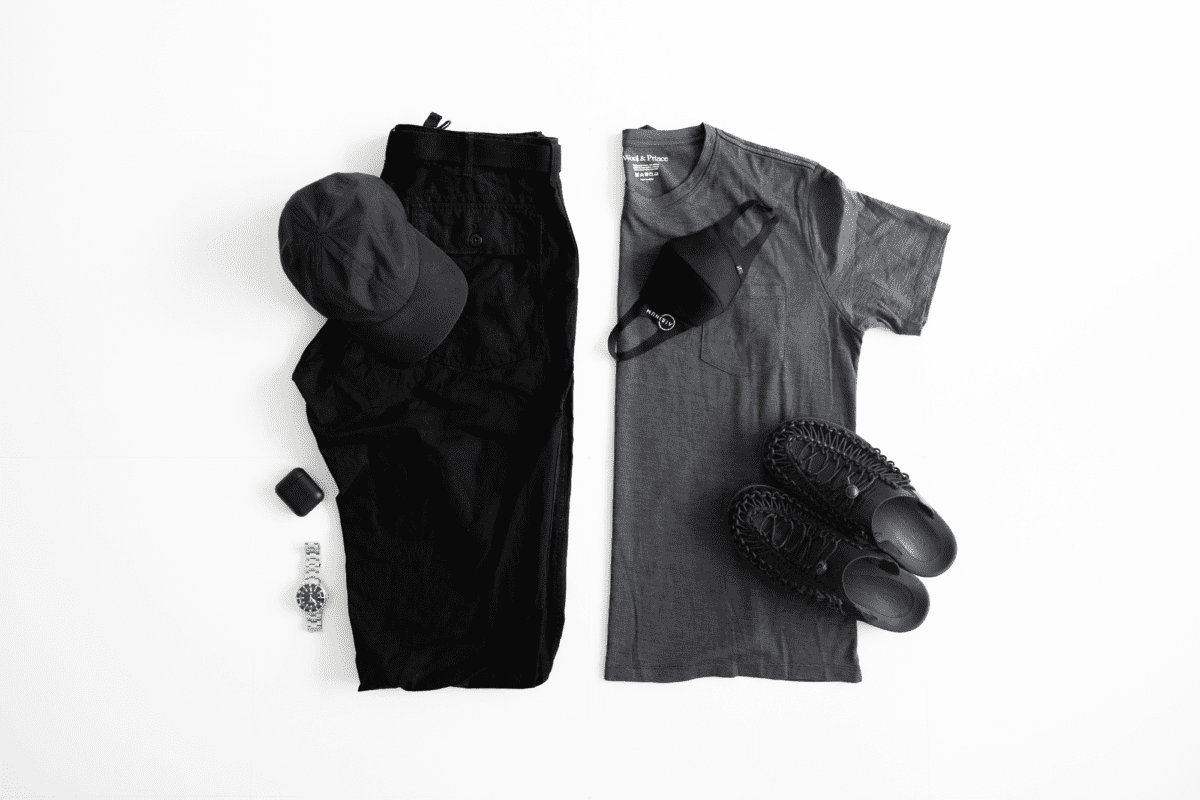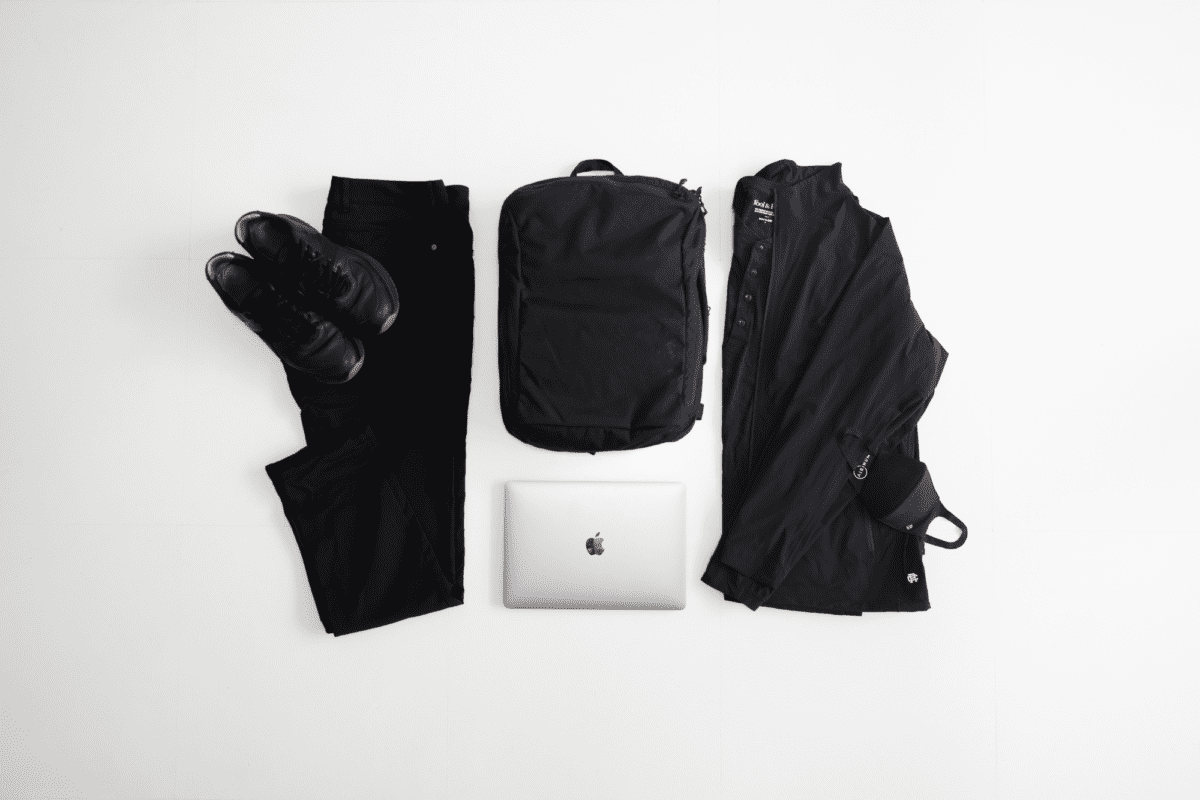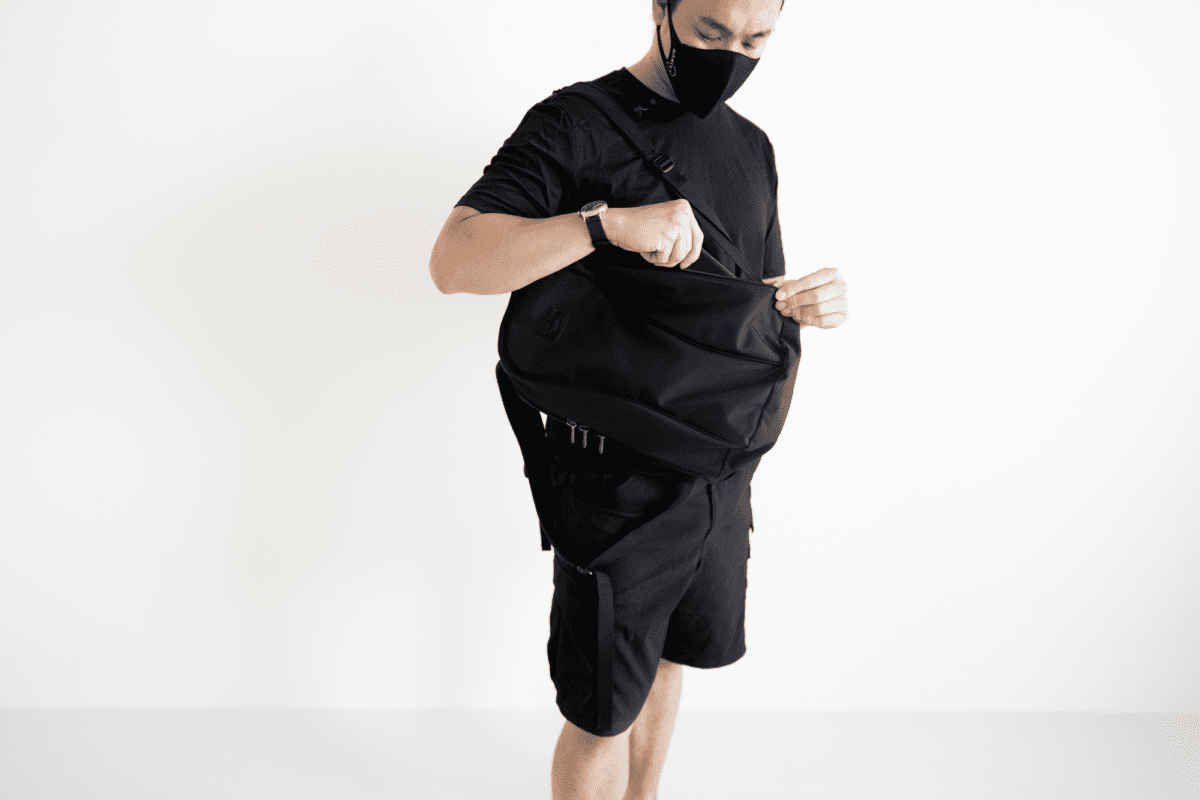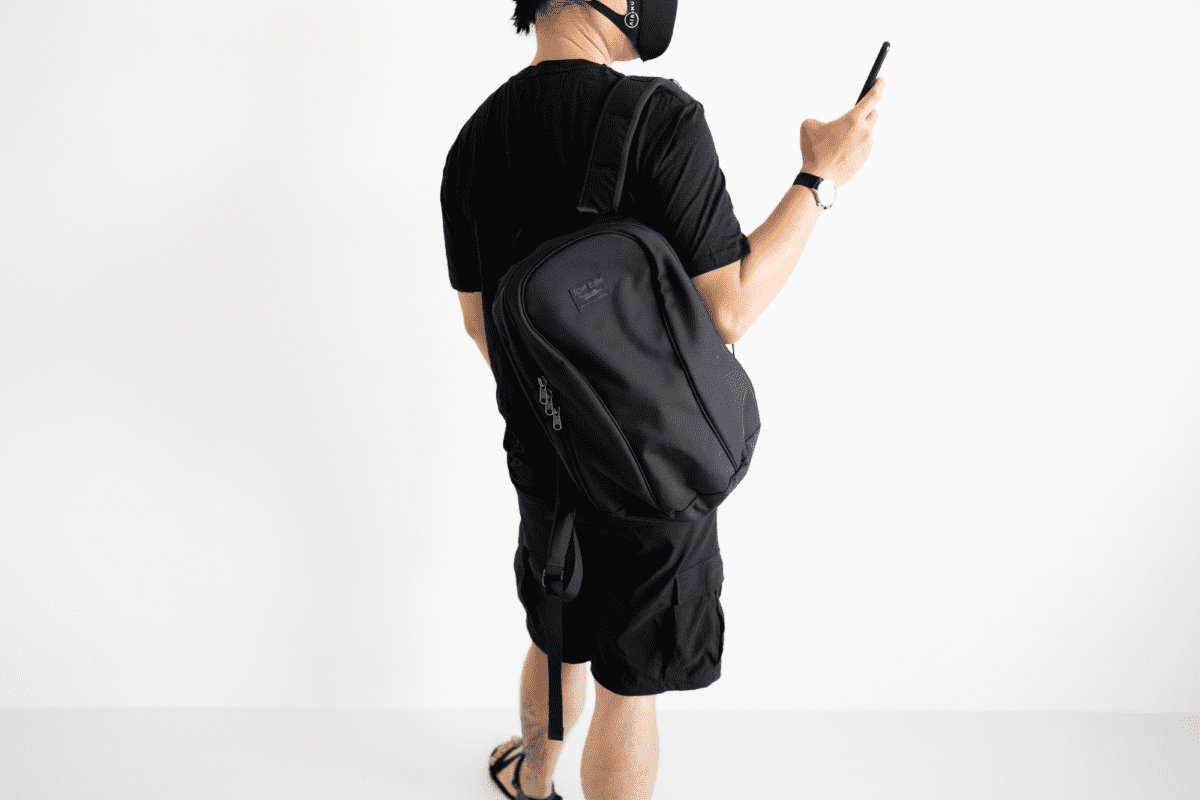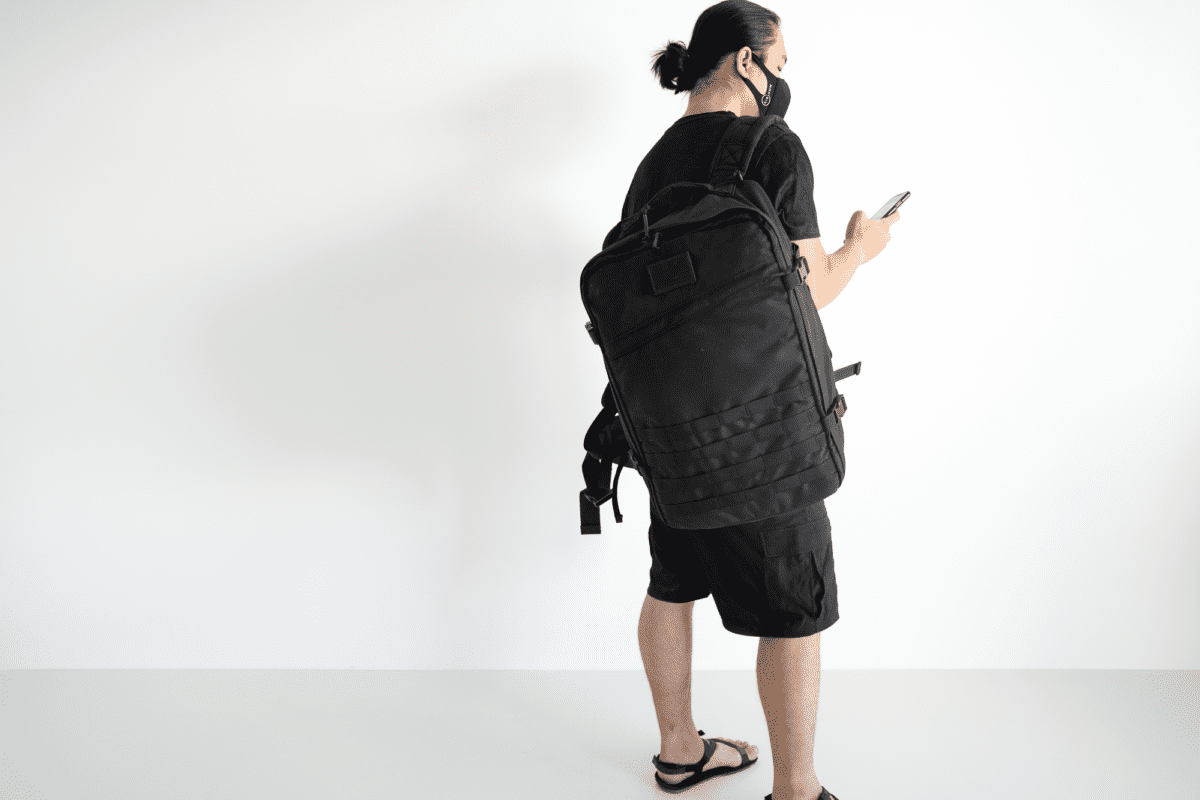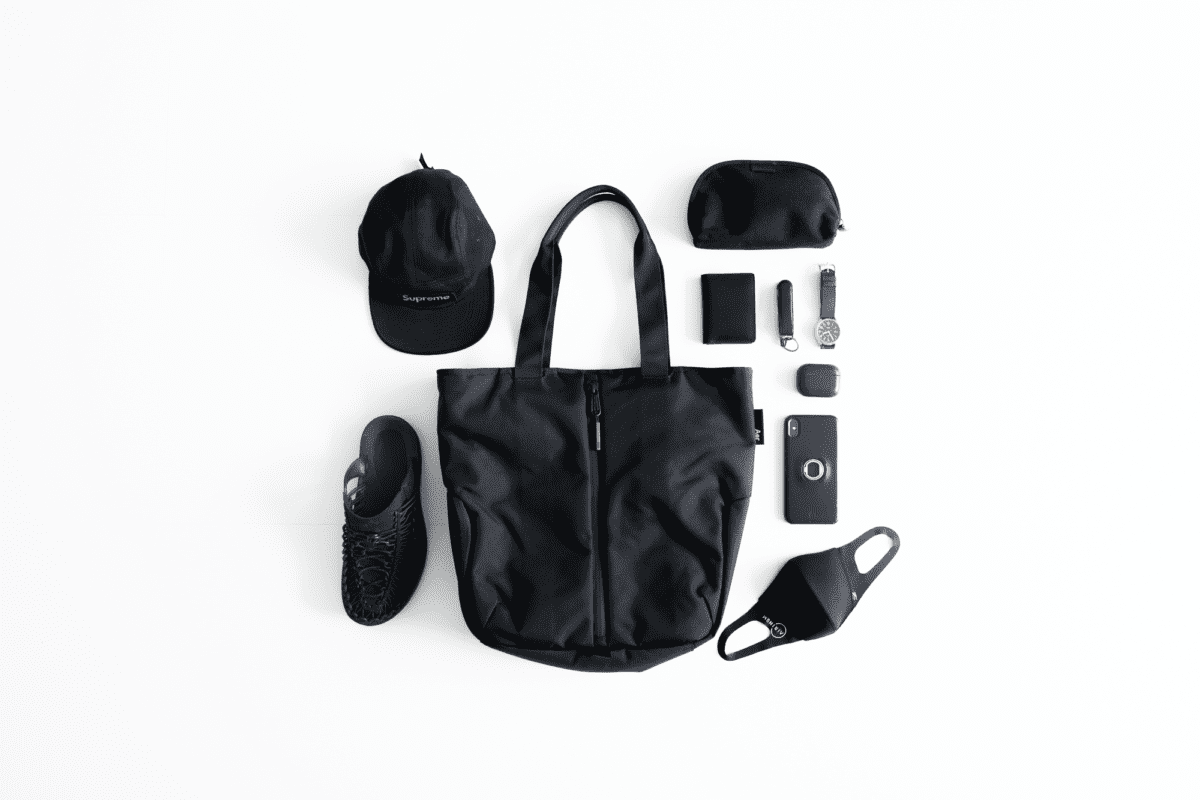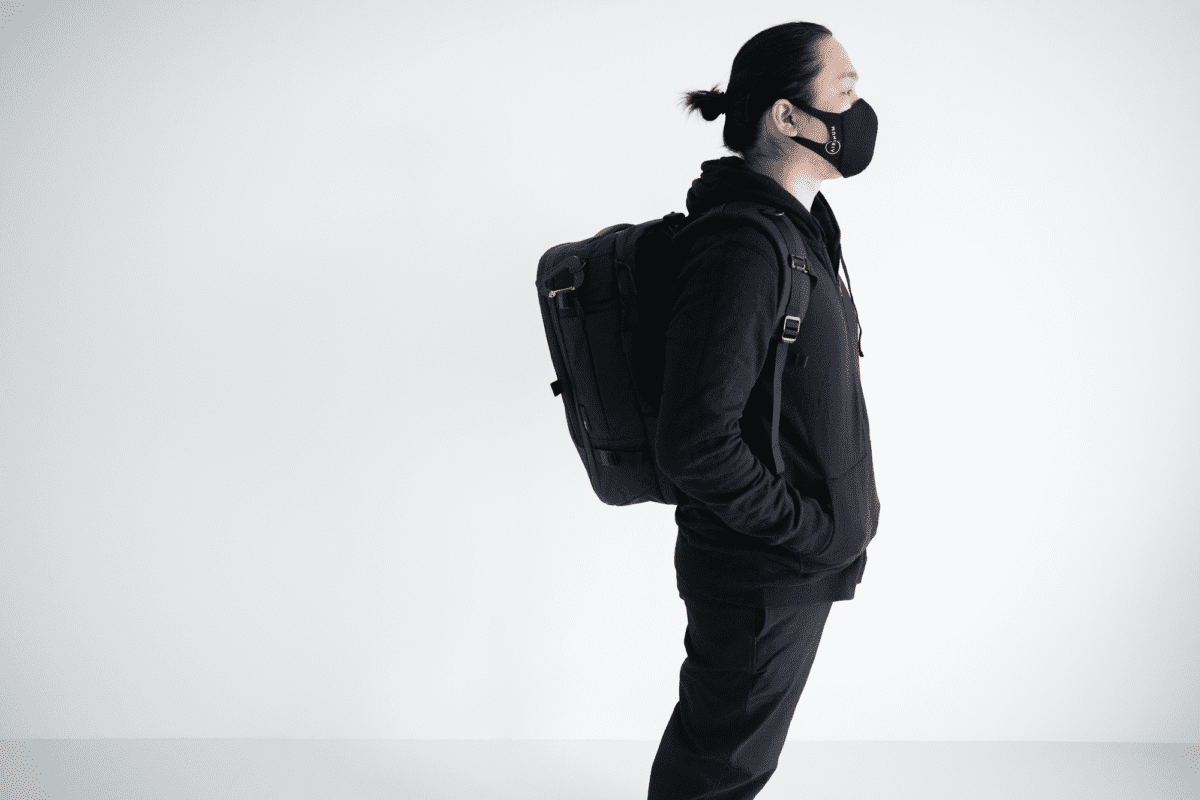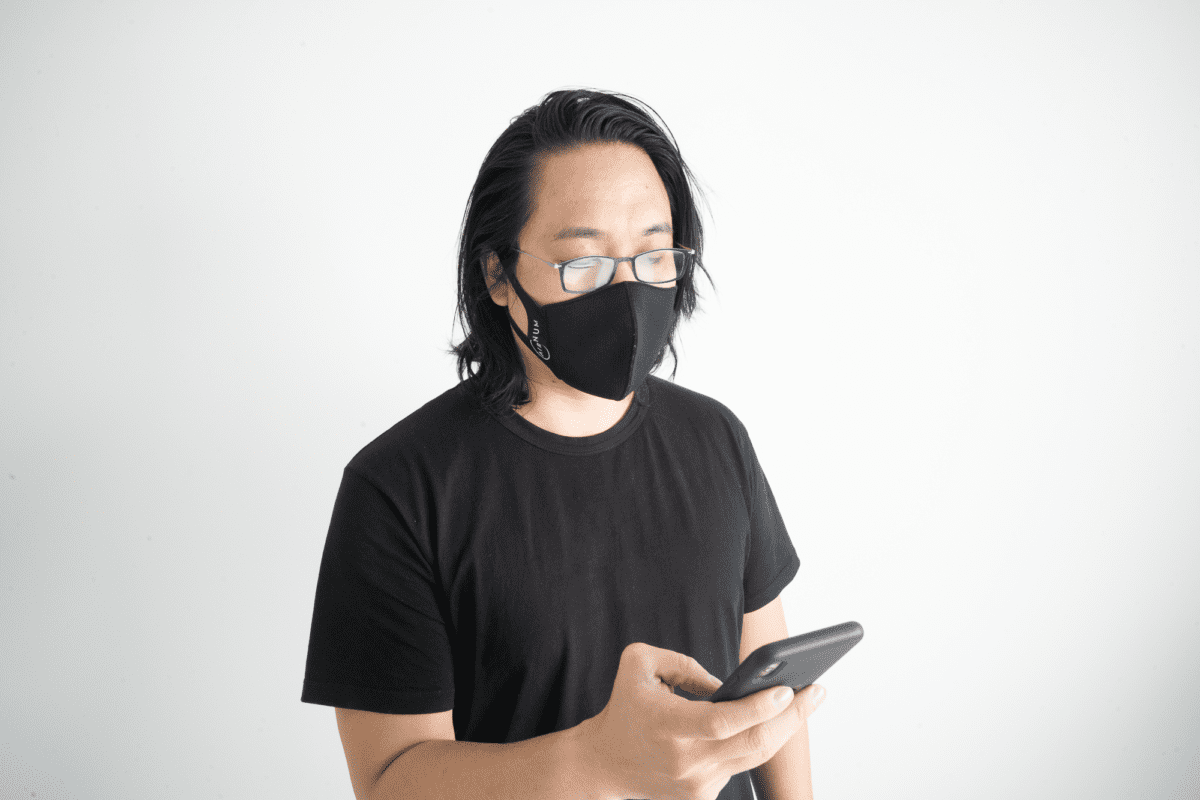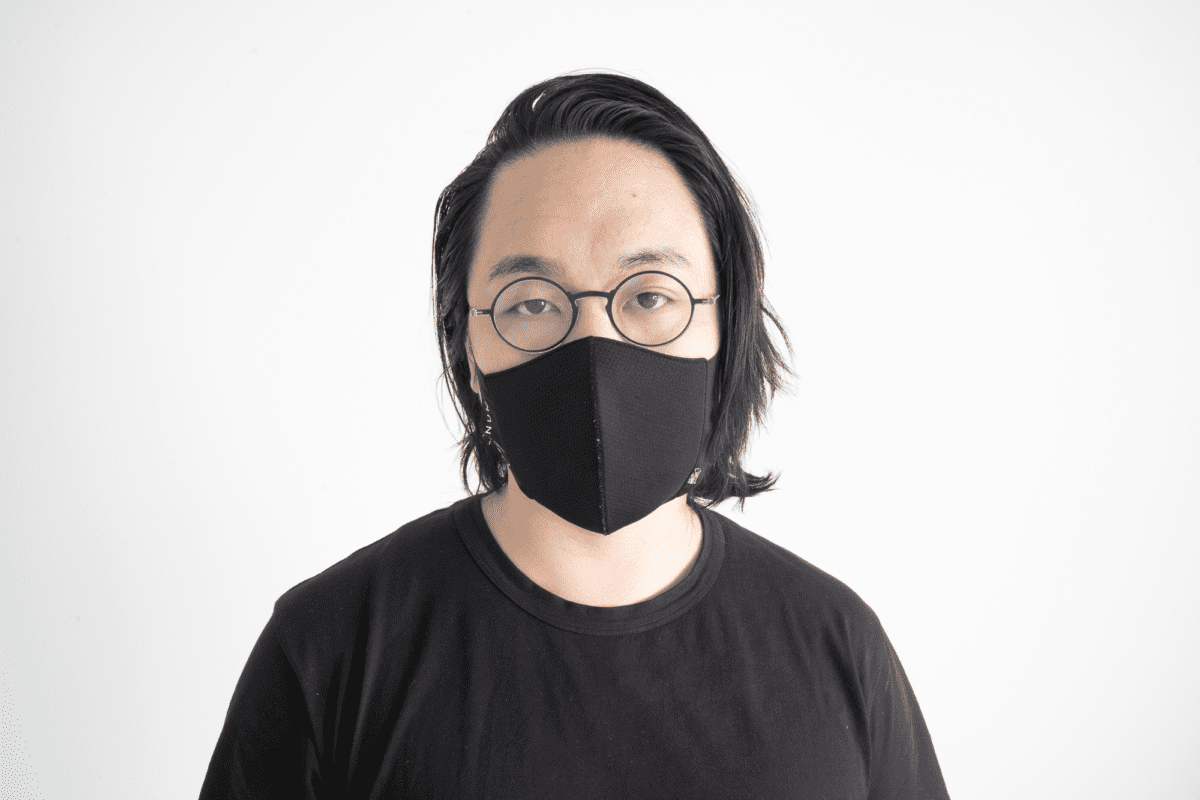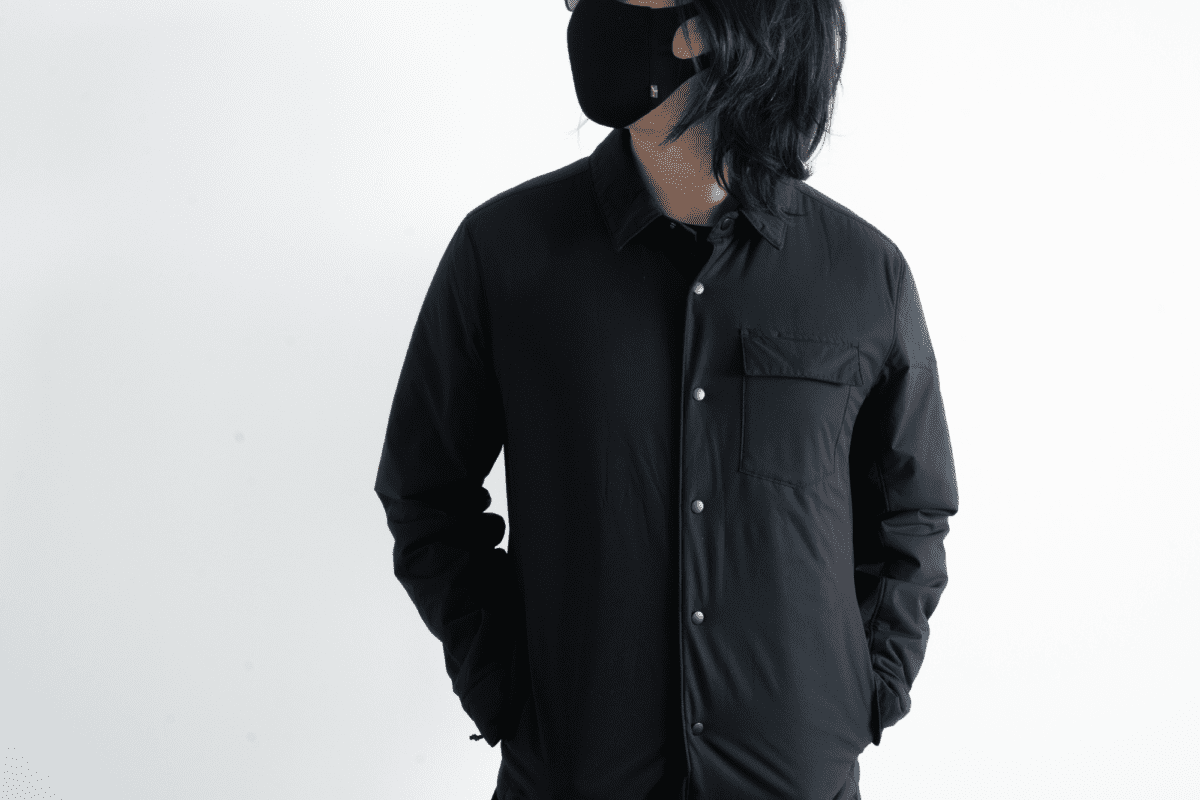 Like this review? See all of my in-depth reviews.
Also, consider supporting me by being a Patreon. Every cent given will go back into improving the content of this website.