This website is made possible by readers. I may earn a small commission when you buy through the links in this article at no extra cost to you. Learn more.
Details
Price $79.50 on perryellis.com
Materials 88% Cotton / 10% Polyester / 2% Spandex
Properties Performance Stretch, Stain Resistant, Water Repellent, Non-Iron, Machine Washable
Overview
Perry Ellis is a relatively unknown brand in the onebag travel community, but I thought they shared a lot of the same ideas that drive the community.
Perry Ellis, the designer, was focused on innovation, not fashion. This meant that he created clothes for a practical lifestyle. An idea which a lot of travelers can get behind, since being fashionable often takes a second place to comfort and utility when you are on the road.
Having tested quite a few stellar chinos, like the Seagale Performance Chinos, I was excited to test their Resist Spill Slim Fit Stretch Tech Chino, which is a mouthful, so will henceforth be referred to as Tech Chino.
Style
They weren't kidding when they called this slim fit. It wasn't skinny, but it was very slim in a semi-formal, sleek kinda way. It goes well with most of my outfits and I kinda like the fit.
While it has some stretch, it's quite negligible and along with the twill material, makes the chino look pretty substantial and structured.
The material, along with the fit, gives it a very classy look, something not very common among travel pants.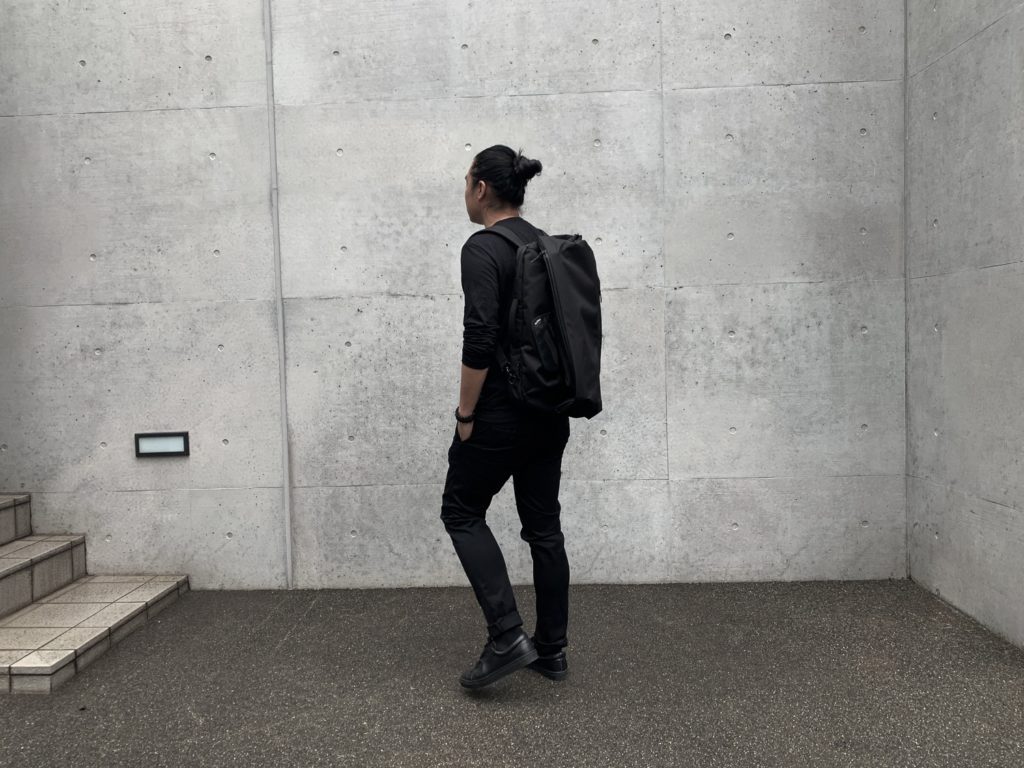 The length of pants was also perfect. I like to show a little ankle so folding it once would reveal the perfect amount of ankle.
The side pockets were also of perfect size, but with the lack of any kind of closure component, things might fall out of them easily.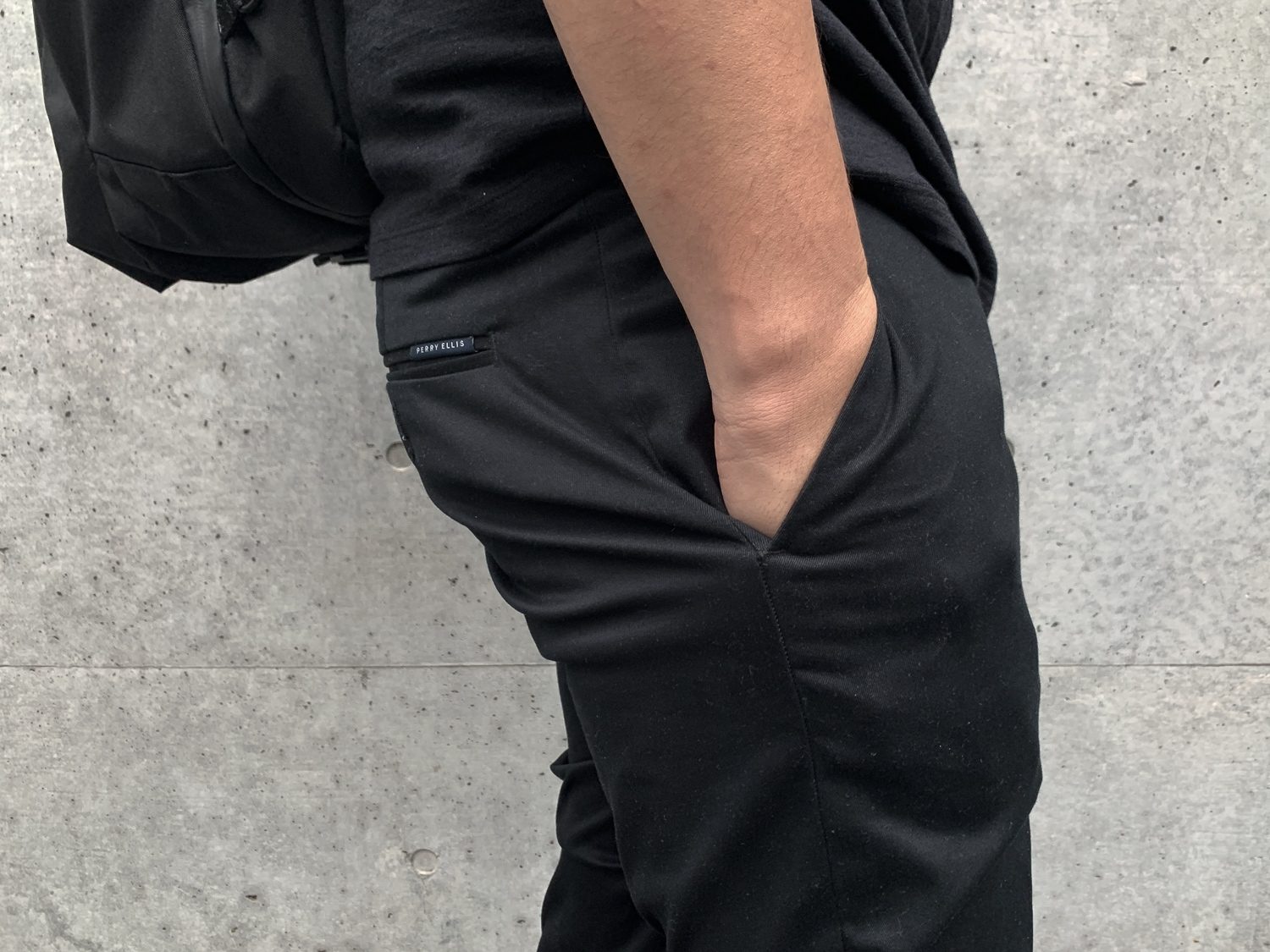 There are, however, buttons to secure the two back pockets, but I'm never one for fiddling with back pocket buttons.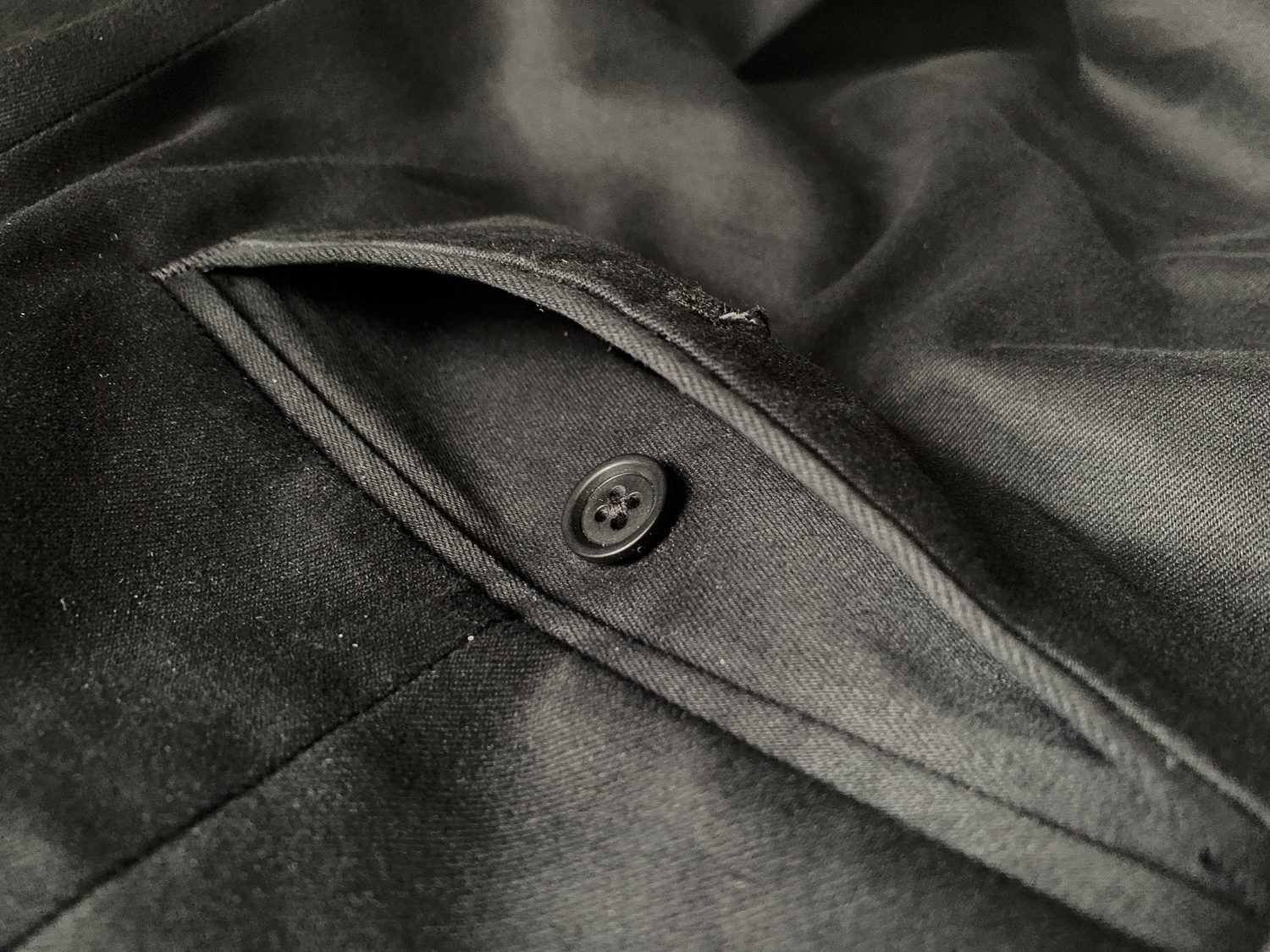 Also, I avoid putting things in my back pockets altogether since you'll probably be sitting on them. Instead, I rather put them in a small "fanny pack" like the TOM BIHN Side Effect.
But no one likes ads, so I got rid of them. If my articles helped you, I ask for your support so I can continue to provide unbiased reviews and recommendations. Every cent donated through Patreon will go into improving the quality of this site.
Like most well-designed pants, there is almost no visible branding on them except for a tag on the back right pockets.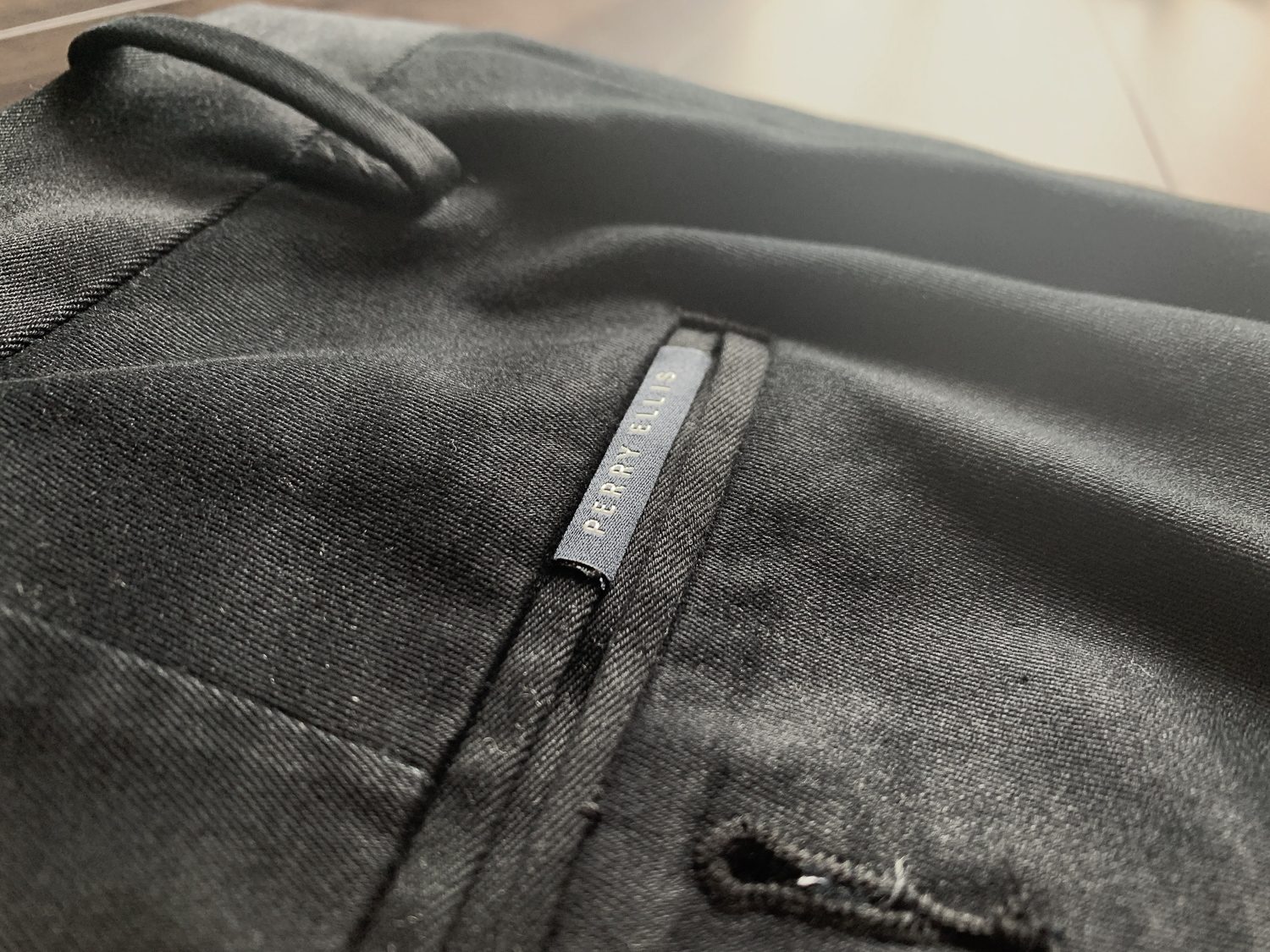 A nice detail is that on the inside, there is a striped patterned piece of fabric. While it's not something that anyone else can see, it does give it a tailored feel.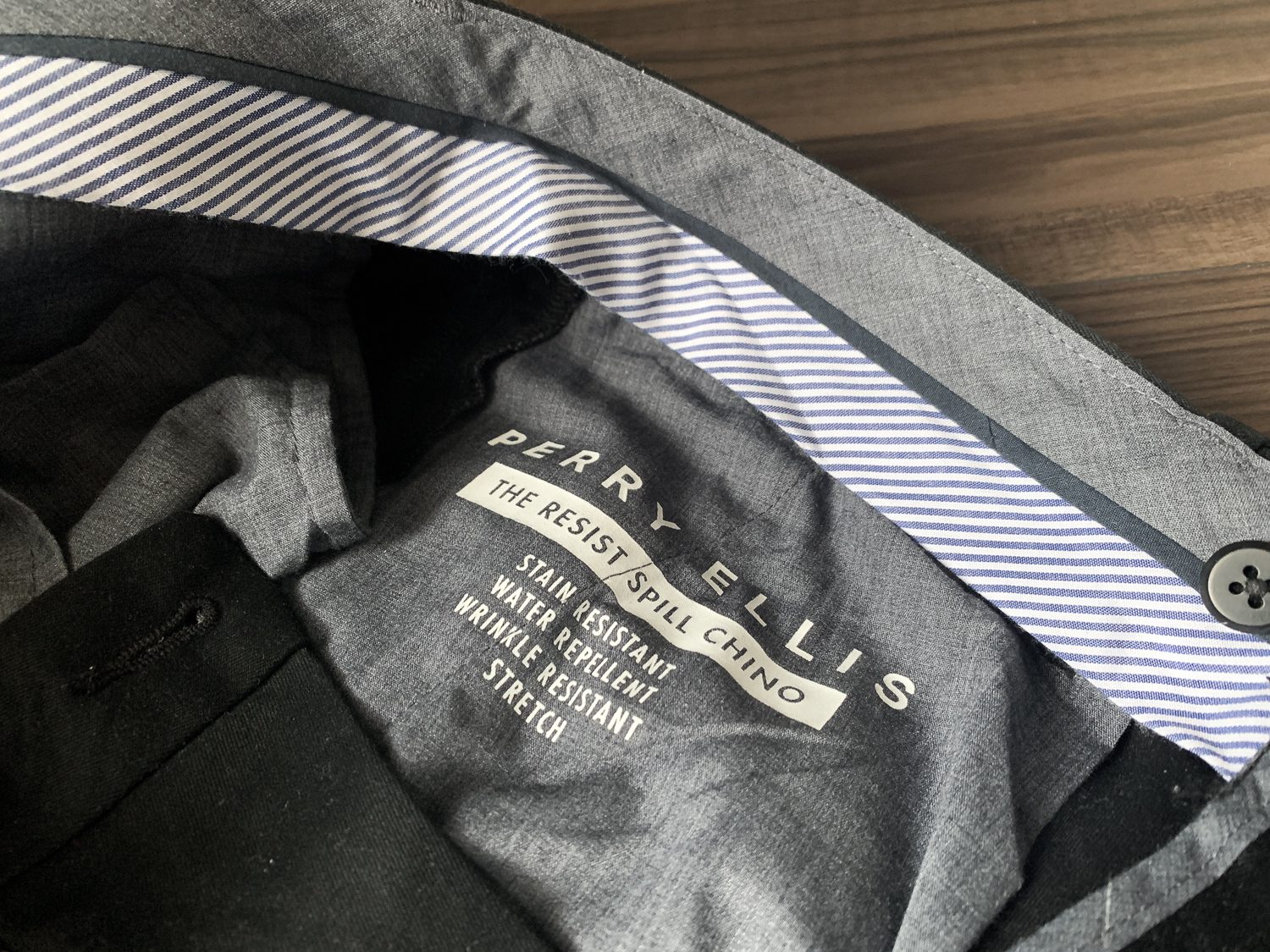 Materials
The twill is made of 88% Cotton, 10% Polyester and 2% Spandex.
This blend of polyester and cotton, sometimes referred to as a poly cotton blend, is more abrasion resistant than 100% cotton, yet cheaper and more comfortable. While 65% cotton and 35% polyester is the most common blend, Perry Ellis chose a higher amount of cotton for this chino.
When there is more polyester, the fabric becomes warmer to wear, as polyester does not breathe and has a tendency to stick to the skin once perspiration begins. So, this blend might be perfect to help tackle warmer climates a little better than a regular pair of chino.
That said, because it is twill, compared to other technical chinos like the Olivers Passage Pants, this is significantly more heavyweight thus less suitable for summer.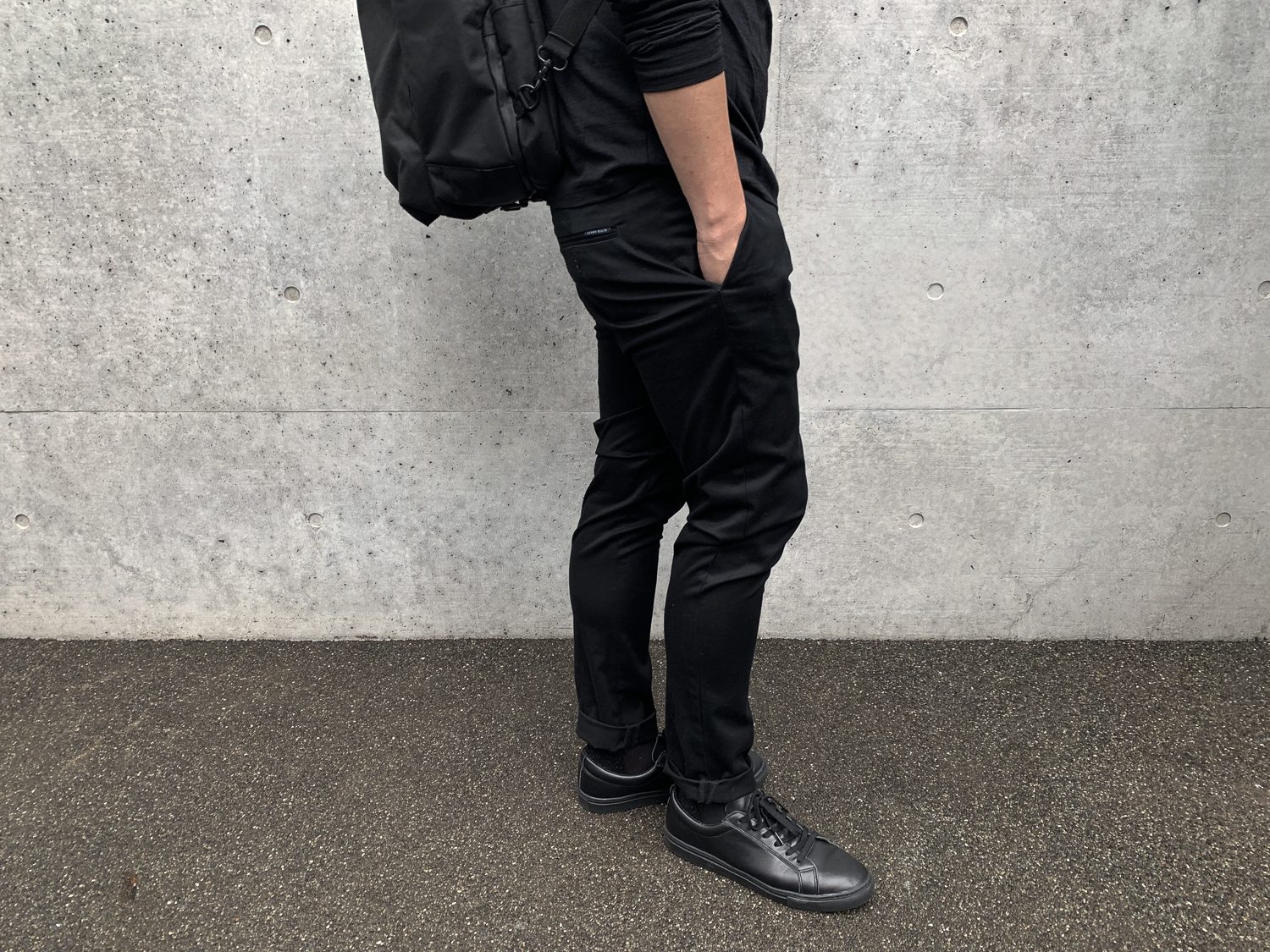 The nominal 2% spandex is included to be able to call this a "stretch" chino, but the stretch is really negligible compared to two-way stretch fabrics (feels like about half the stretch). When you are sitting crosslegged on the floor, the stretch would not do much for you.
Unlike other technical chinos that resembles a chino but has some technical elements added to it which makes it look less dressy, the Tech Chino from Perry Ellis is dressy and sleek, and when paired with a jacket, is ready for any formal event.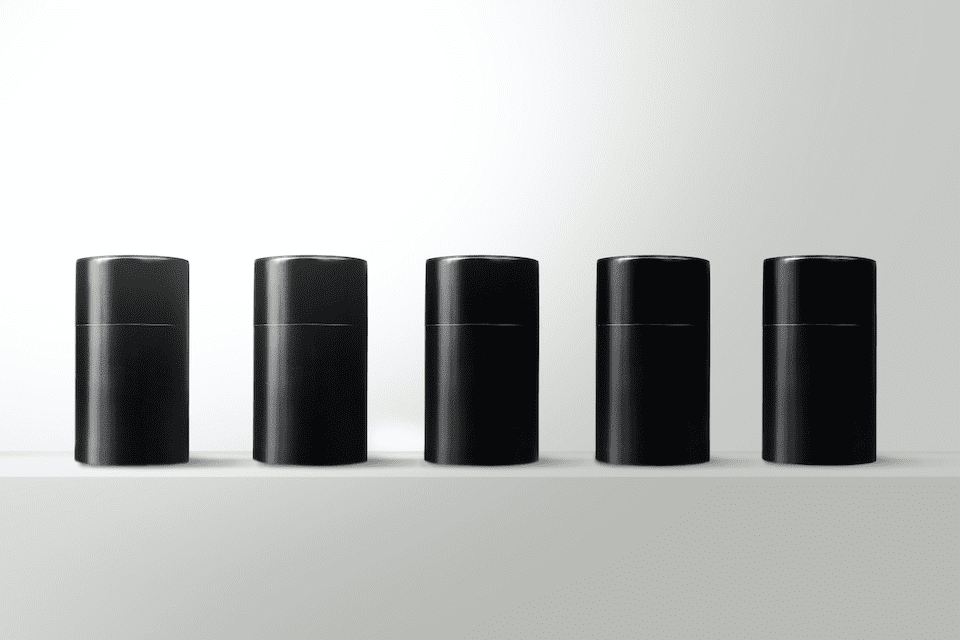 I found a 100 year old company that would create these heirloom quality canisters for me. They are handmade and will keep your tea leaves, coffee beans or anything that you need dry for years to come.
or read review
Usage
While the stretch wasn't anything special, the "resist spill" part of their product name is really what defines this product.
Unlike some water-resistant pants that doesn't actually hold off much water, the Perry Ellis Tech Chino has enough DWR treatment to cause liquids to bead.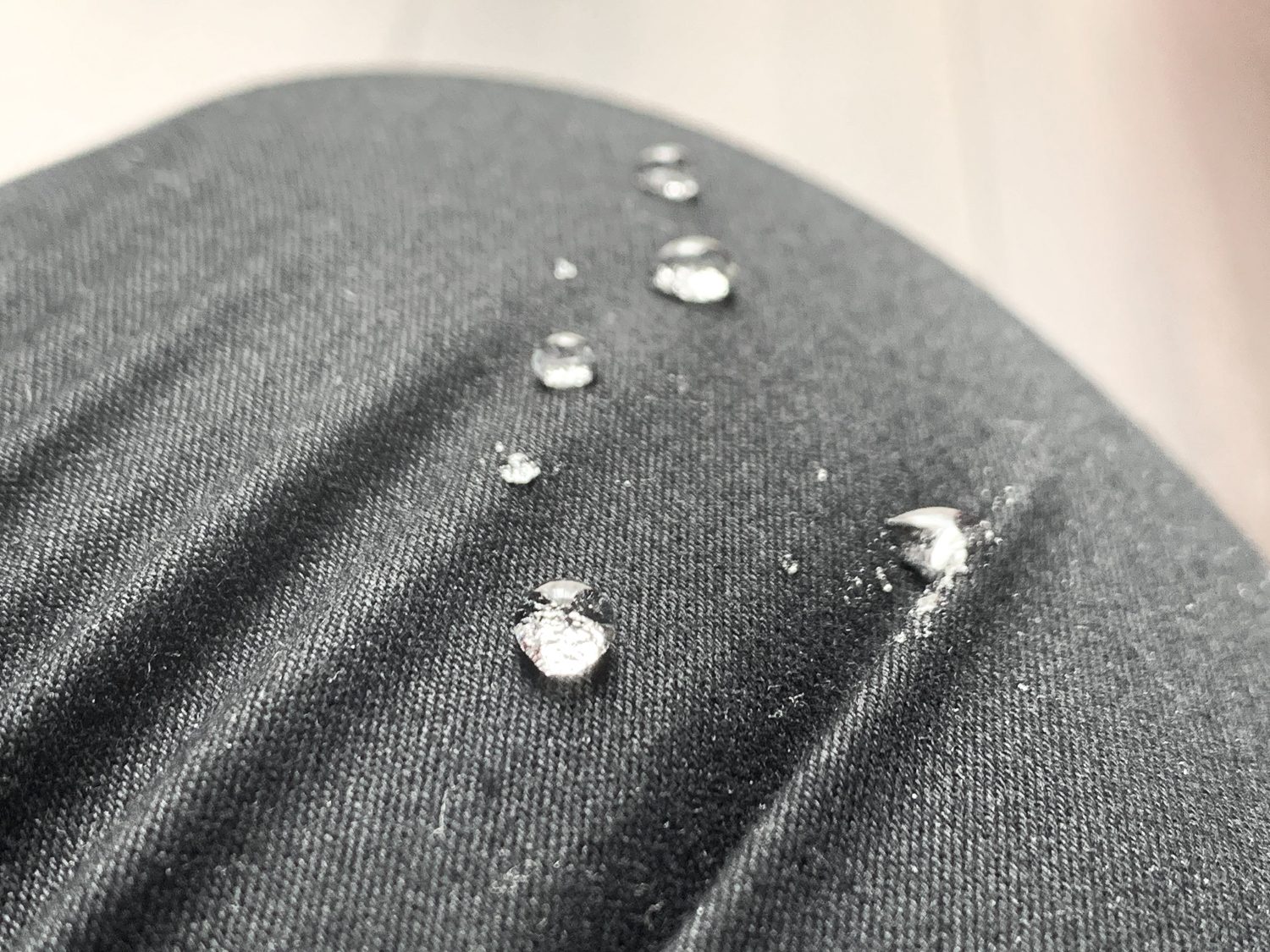 Some fabrics would bead liquids upon contact, but if you leave them on long enough, it would eventually permeate the fabric. However, this is not the case with this chino. It would bead and stay beaded for you to brush it off.
One thing about DWR-treated products is that the treatment would wear off in time and you would need to use a product like Nikwax to bring back the water-resistance.
Out of all my technical pants, this one is the most chino-like and looks very sleek for office use.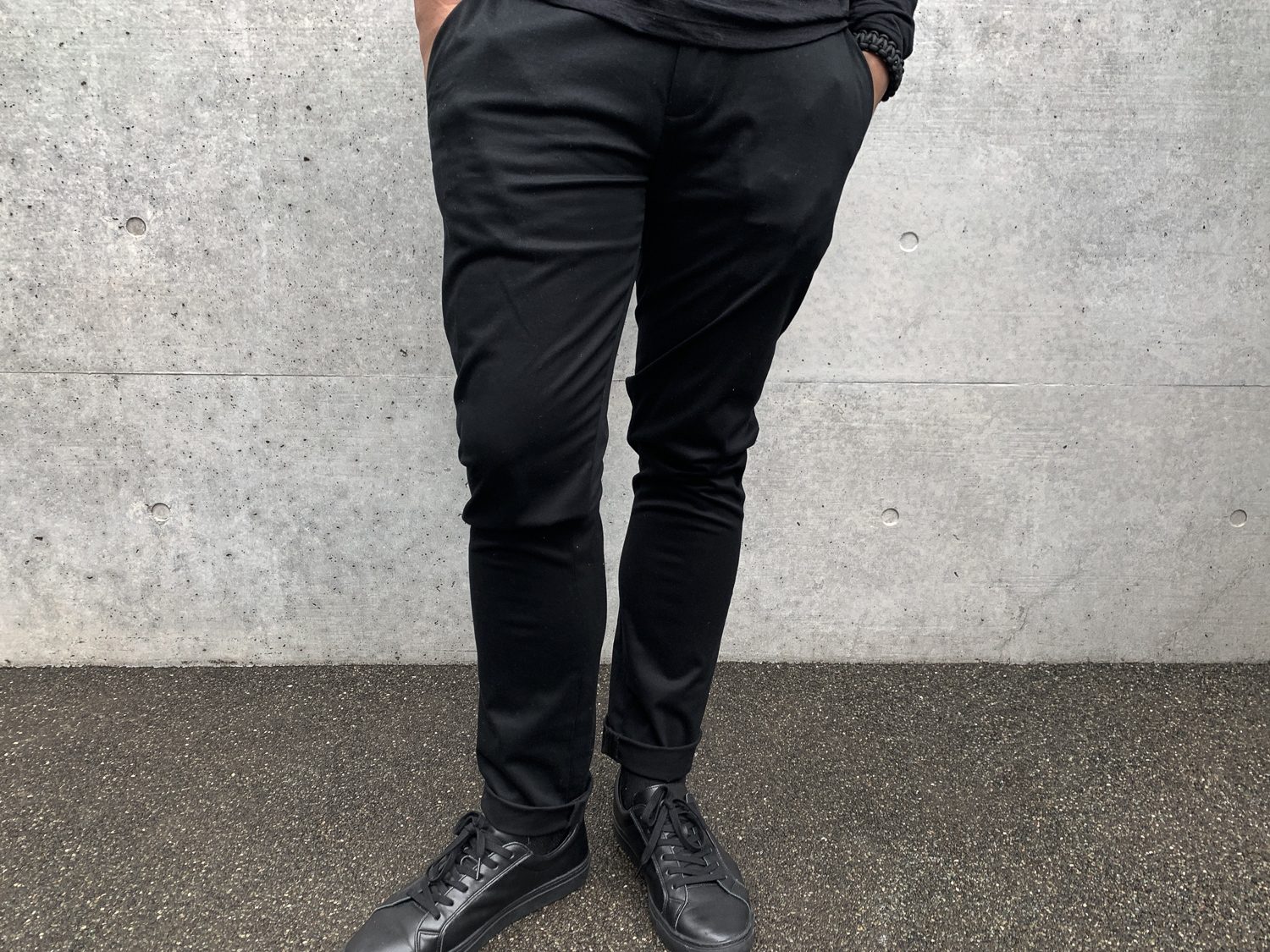 However, given the more cotton-like texture, it seems to gather lint a little easier than my other technical chinos.
The pants are non-iron, so that means it should stay wrinkle-free. In general, I've found this to be true, which is why the chino look so much smarter to me compared to others I've tried.
Conclusion
If you are looking for the right balance between technical and style, then Perry Ellis Resist Spill Tech Chino has got you covered.
While it might not be too breathable for warmer climates, the style is timeless, versatile and practical and perfect for a do-it-all pants.
Like this review? See all of my in-depth reviews.
Also, consider supporting me by being a Patreon. Every cent given will go back into improving the content of this website.
Tagged chinos pant perry ellis review