This website is made possible by readers. I may earn a small commission when you buy through the links in this article at no extra cost to you. Learn more.
As an avid traveler, I've spent quite a bit of time curating and trying out gear, trying to see which is the optimum setup for my trips. While optimizing my packing lists, packs and bags, I naturally got interested in optimizing the things in my pocket, my everyday carry.
I used to be less conscious of my everyday and would dump whatever I thought I needed before I went out. But, like many, the idea of a setup of stuff that I could bring along that would be enough for almost every situation appealed to me.
Through years and years of refining, I've finally gotten it to a setup that felt "right". While this will continuously be refined, my principles throughout the past few years have remain fairly the same. The idea behind this post is to journal the changes in the way I think, which would reflect in the things I carry.
Here are a few principles that I follow when curating my everyday carry (or my life in general).
Minimal
Less, but better. Some like to carry a bunch of stuff in their pockets, but I like to have as little as possible. I just want to grab and go, and having too many items means I've got to scramble to gather them. This doesn't mean having too little things that make my everyday life difficult, it's about finding that line that's "just right".
Black
Like many of the products reviewed here and that I own, all the products are black. This is purely personal preference and you do whatever color that gives you the most joy. For me, having the same color for everything just makes the whole setup look clean and reduces the amount of choices when making a purchase.
Utility
I have nothing sentimental or "for fun". Everything has a purpose, everything adds value to my daily life. This goes hand in hand with being minimal. Once again, it's not having less for the sake of having less, but about having intent in the things you carry by your side.
Without ado, here's my latest setup.
Setup (March 2020)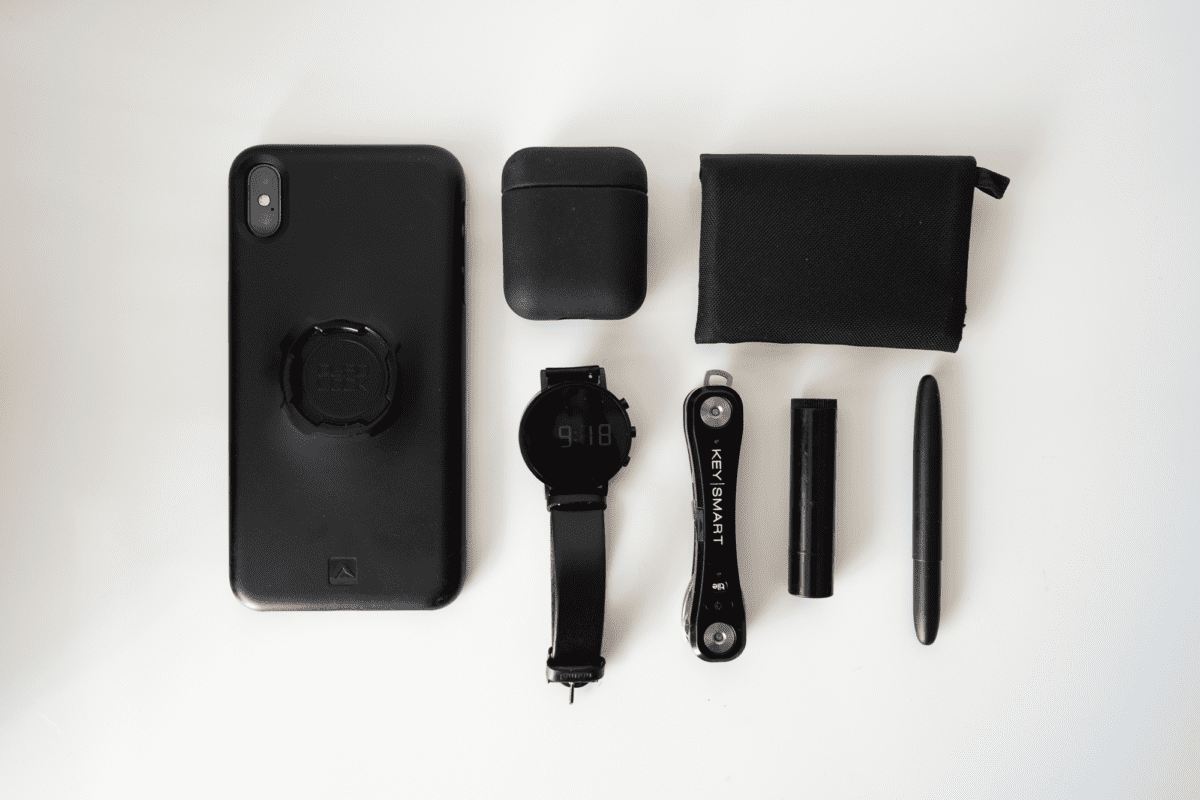 Here's a quick list before I dive into why I carry each particular item.
iPhone XS Max with Quad Lock Case
Since about three months ago, I upgraded from my iPhone camera to a mirrorless camera, the Sony α7R IV. Before that, I took every photo you see on this blog with just an iPhone camera.
But no one likes ads, so I got rid of them. If my articles helped you, I ask for your support so I can continue to provide unbiased reviews and recommendations. Every cent donated through Patreon will go into improving the quality of this site.
It's pretty amazing how far you can go with just the phone in your pocket. But since I only bought the latest phone then for the camera, getting a mirrorless camera meant that I don't really have to upgrade until the phone gets too slow for me.
Living in Tokyo, I go around on my Tokyobike Single Speed a lot. I even rode it all the way to Karuizawa and back once. I was using a mount from a brand called RAM Mounts on that trip and it was the worst experience ever. The phone would come unhinged at every bump on the road. I got the Quad Lock Phone Case and never looked back.
While most of the other stuff in my everyday carry are optional, this is one of my mandatory item that I have to bring with me out no matter what.
Keysmart Pro
This holds my keys. I have two keys, one to my home and one for my bicycle lock. This is only other mandatory item that I have to bring with me, leaving the house. I don't hook them onto my belt loop or anything, since I like them subtle and within my pockets.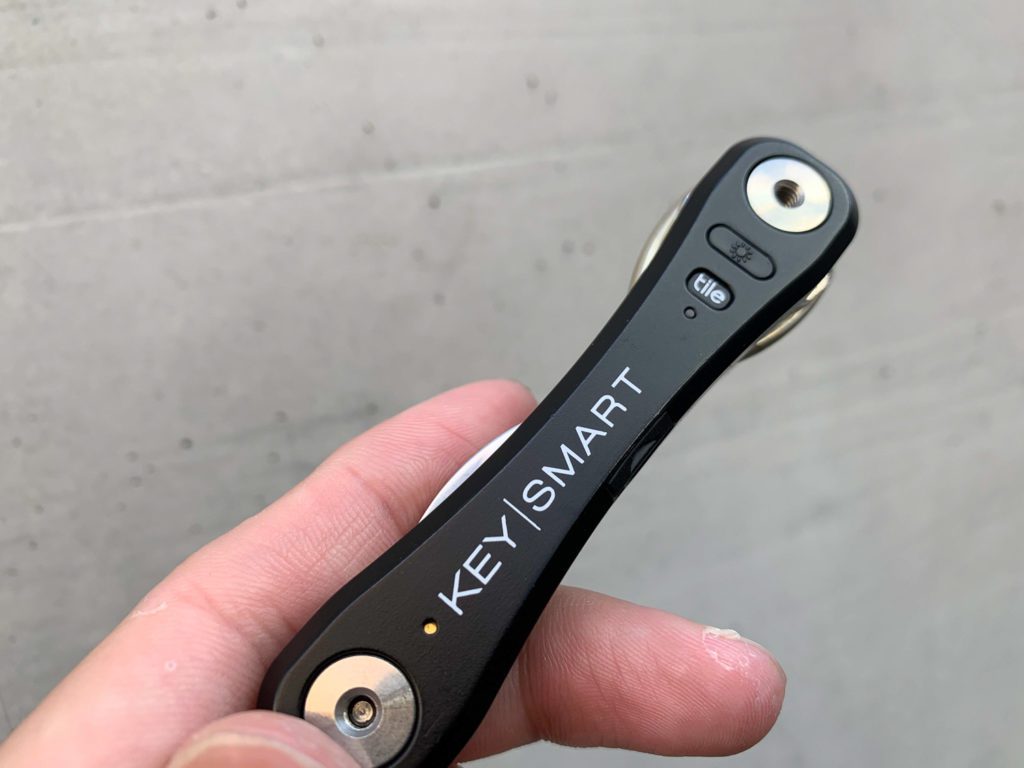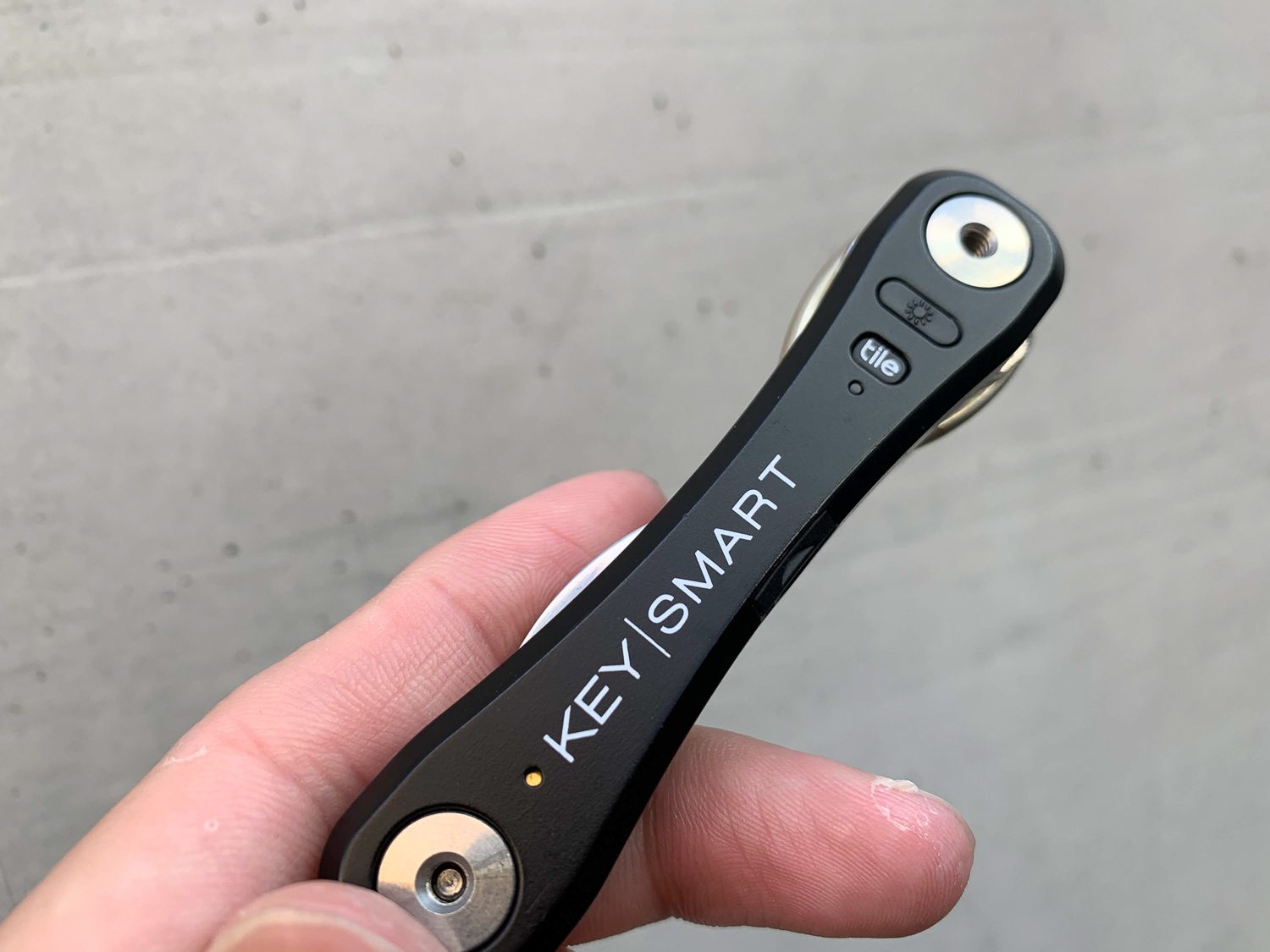 Check out my review here. Get it here.
TOM BIHN Nik's Minimalist Wallet
This is optional, but just nearly. I've gotten my mobile payment game set up pretty well such that I could survive an entire day without my wallet. I've done so and it wasn't as hard as I thought. But, if I'm going some place new, I'll definitely bring it along. There are still plenty of places that don't accept mobile payments and you'll also never know when you'll need your ID.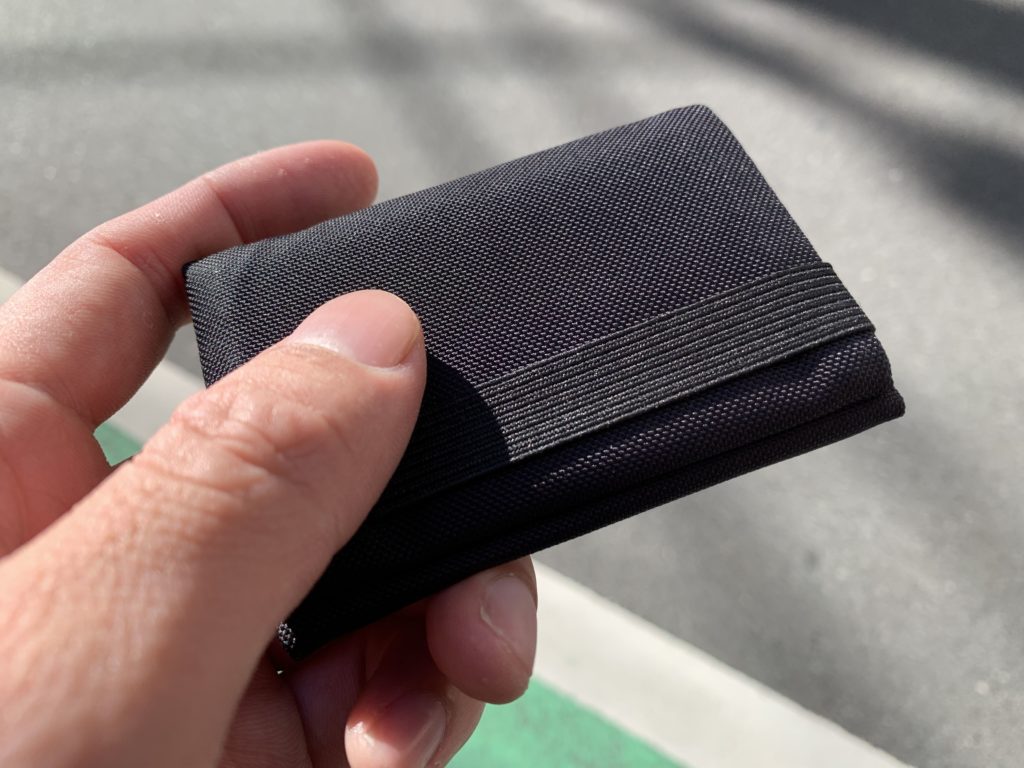 Check out my review here. Get it here.
Apple Airpods with NOMAD Active Rugged Case
I have reviewed quite a few great ear pods, like the Master & Dynamic MW07 PLUS, there is something simple and classic about the Apple Airpods. While they didn't come in black, the NOMAD Active Rugged Case solved the first-world problem of my obsessive color coordination.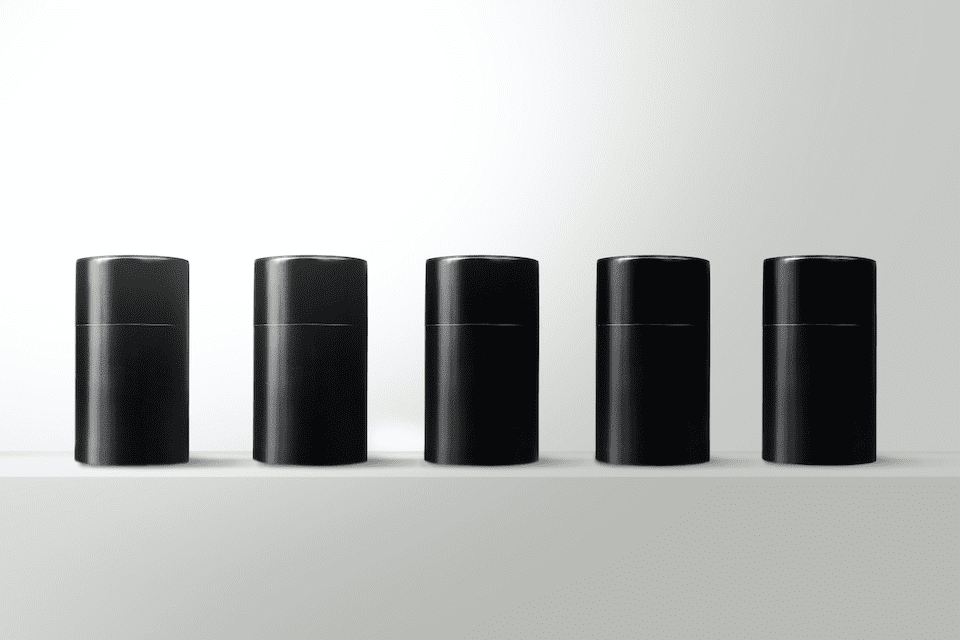 I found a 100 year old company that would create these heirloom quality canisters for me. They are handmade and will keep your tea leaves, coffee beans or anything that you need dry for years to come.
or read review
I would be all over the AirPods Pro if they came in black…
Get the Apple Airpods here and the NOMAD Active Rugged Case here.
Normal Timepieces Tokiji Watch
I know, I know, I can see the time with my phone. This is also why this is one of the everyday carry that gets forgotten the most when I'm in a rush. But, it's still nice to be able to check the time without having to fish for your phone.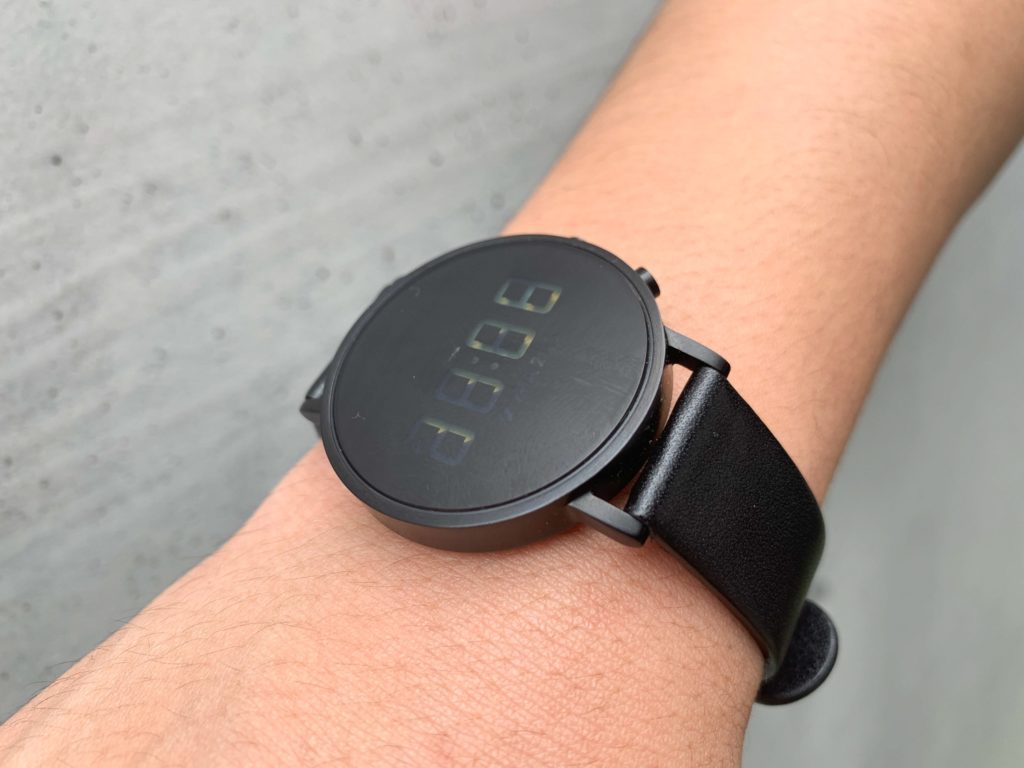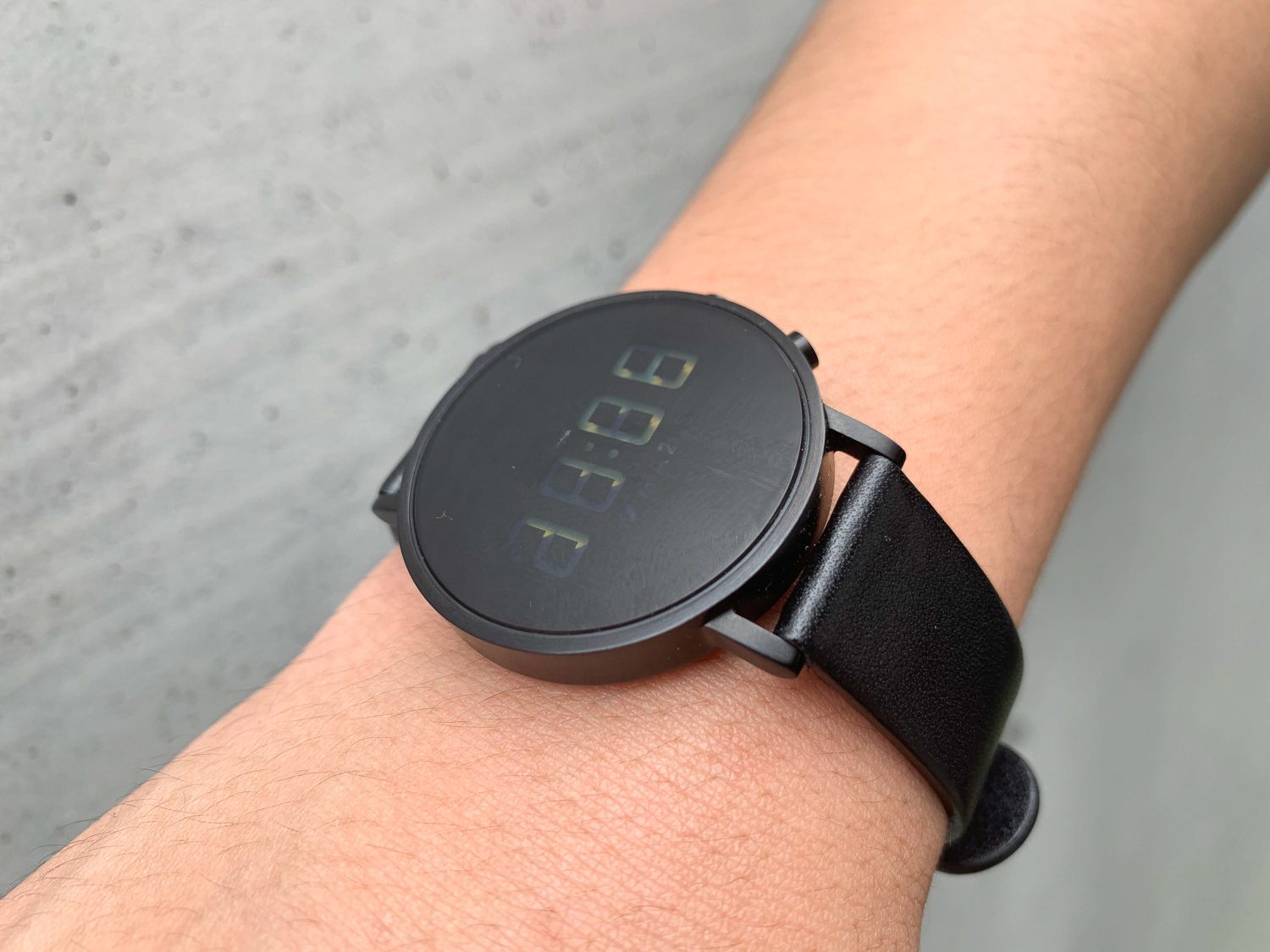 Check out my review here. Get it here.
Fisher Bullet Space Pen
This is arguably the least necessary item in the list. The necessity increases when I travel, with custom forms and what not still non-digital.
Check out my review here. Get it here.
RUGGED & DAPPER Organic Lip Balm
To be honest, I'm not an expert in skincare. I'm a simple man. I see black, I buy. Also, organic is a marketing keyword that I'm definitely a sucker for.
Get it here.
---
I would love to hear from you!