This website is made possible by readers. I may earn a small commission when you buy through the links in this article at no extra cost to you. Learn more.
Details
Price $22 on Amazon
Length Open – 5.25″ Closed – 3.75″
Weight 19.4 g (Cap – 4.5 g)
Overview
I'm pretty big on digital minimalism. I don't hold on to any paper besides important documents that I need physical copies of. All my notes are written on my computer or phone, so one would wonder why I need a pen.
As much as I'm into minimalism, there are some definite cases where I would need to use a pen. One is while I travel, I still have to write on immigration and customs forms. Another is when I sketch out designs. While there are apps for you to sketch out designs these days, it's still much easier with a pen and paper.
Up till recently, I've been using the Supreme Kaweco pen. It's a nice pen I got back when I was into Supreme, but now that I'm past the phase of flashy logos, I was looking for a pen that is a little more subdued like the rest of my minimalist wardrobe.
That was when I spotted this Bullet Space Pen. I knew Space Pen as the brand that engineered the Original Astronaut Space Pen used in the Apollo 7 space mission.
From the first look, I knew this was something that has a place in my everyday carry.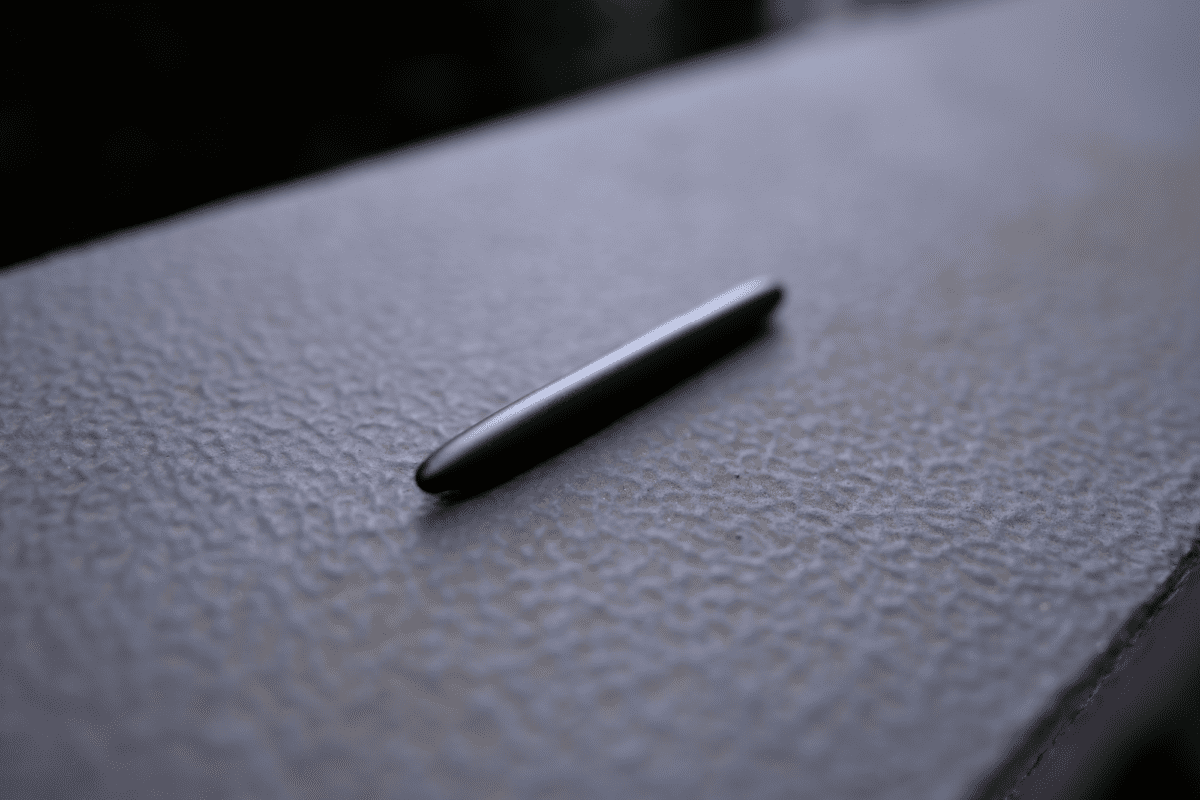 Style
Unlike some travelers that don't care about how they look, I care deeply. To be honest, I can't be bothered with how people think of the way I dress or of the things I own. But, I care about how I feel about the products I surround myself with. So, these products have to make me feel that I know why I spent money and sacrificed bag space to bring them along.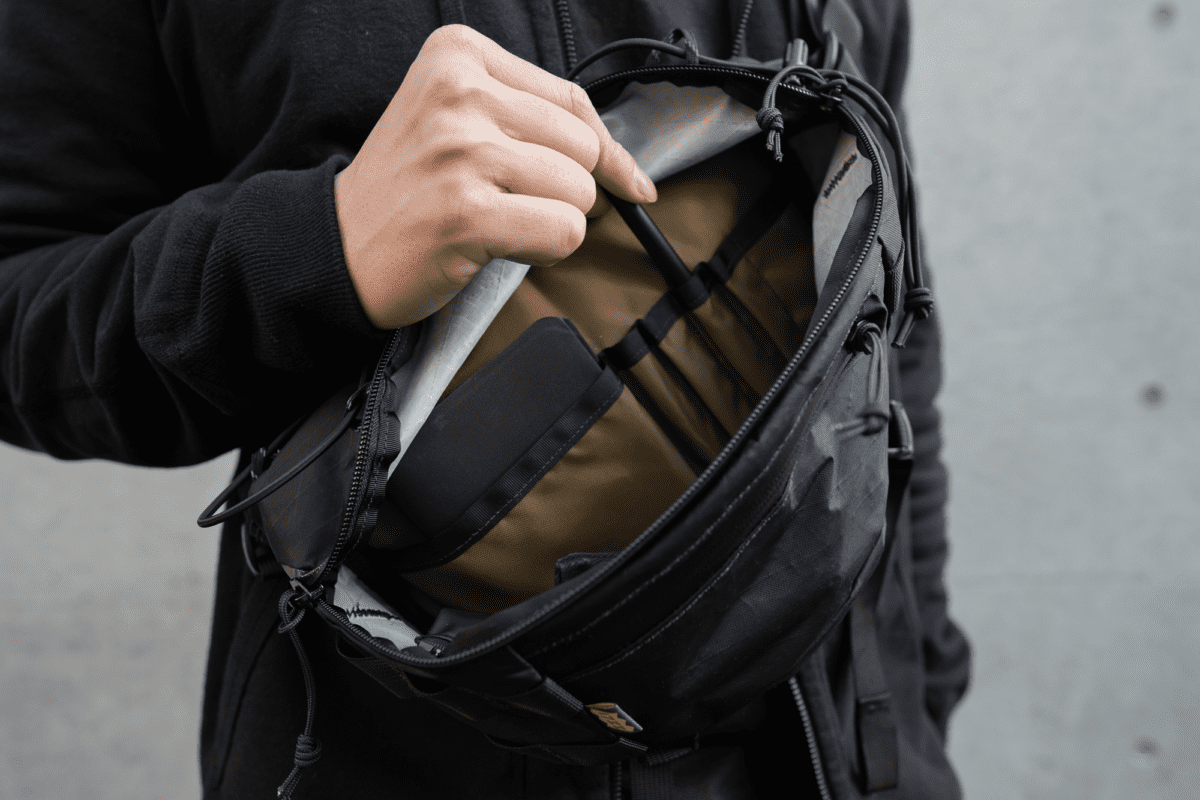 The Fisher Bullet Space Pen certainly had the potential when I first saw it online. In line with most of the products on this website, I went for the matte black colorway (model 400B). There are various variations available like those with a jump ring, grip, and even a stylus. But, I just loved how minimal the base pen is without all the extras with, so I chose to forego any of the extras.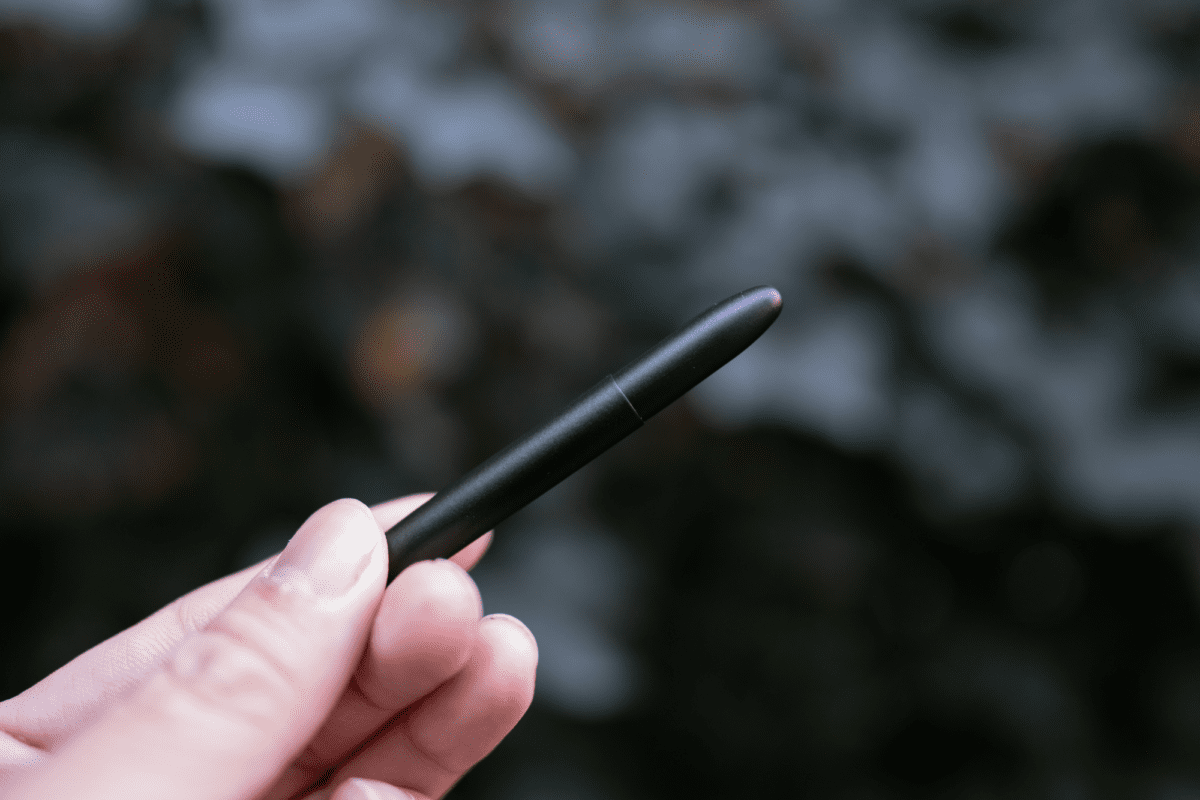 They do offer a removable clip (also available in black), that some might want to consider if they like to prevent their pen from rolling off surfaces. I usually take out my pen, use it, and then put it back into the same place.
While it's alright if you are an office worker, I don't like clipping my pens onto my shirt and pant pockets in any other situations. It reminds me of those people who clip their giant cellphones on their belt back in the 90s. So, I didn't need the clip.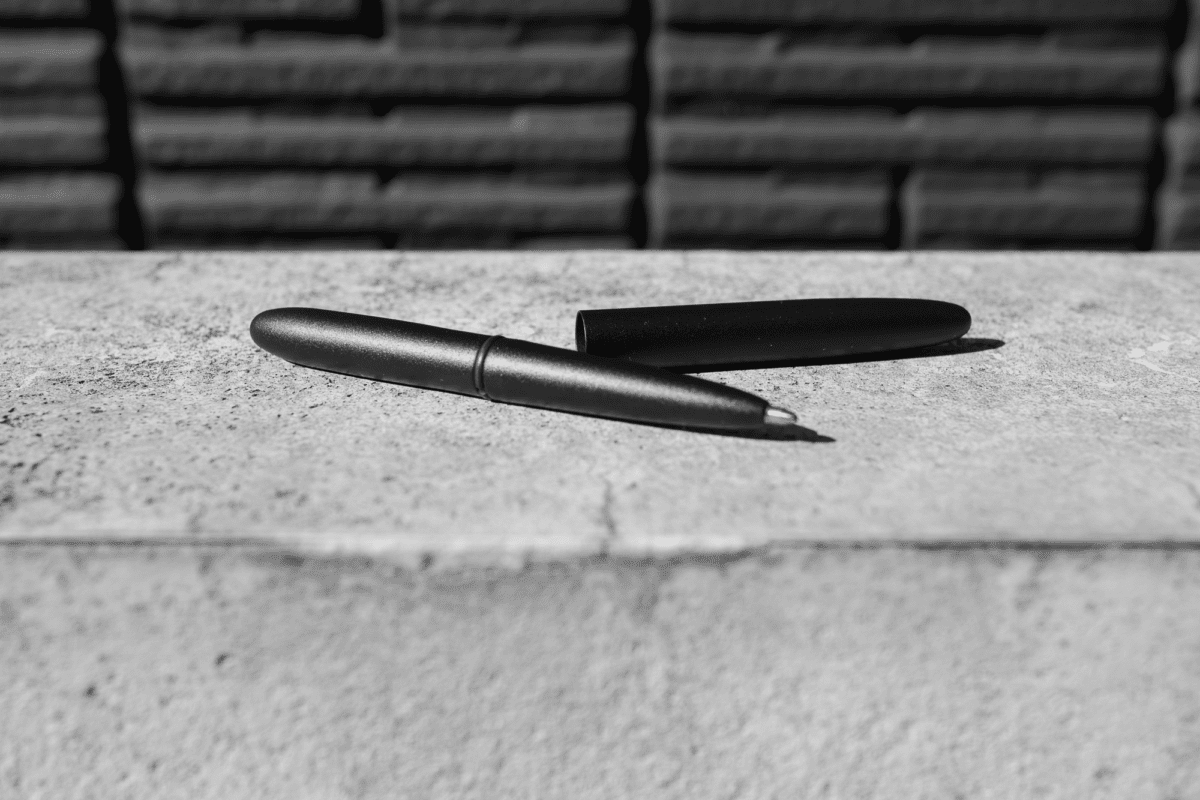 When closed, you almost can't tell it's a pen. At 3.75″ when closed, it's such a small package. It looks so minimal and clean, and aptly, like a large bullet.
But no one likes ads, so I got rid of them. If my articles helped you, I ask for your support so I can continue to provide unbiased reviews and recommendations. Every cent donated through Patreon will go into improving the quality of this site.
The pen is completely in black, with no logos or markings. The only spot that isn't black is the silver pen tip (of the refill). They do have versions that have logos printed. But, I don't understand why would anyone choose those over this timeless, minimal design.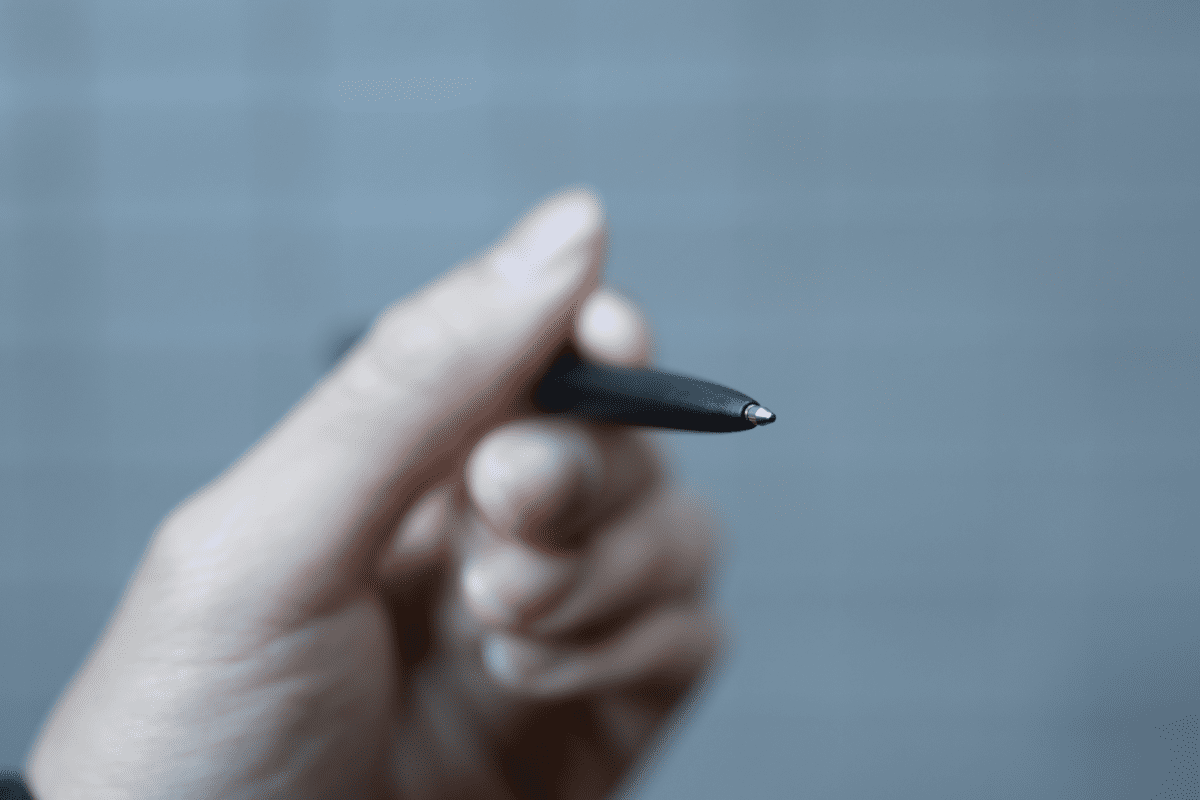 I don't see how a pen can be designed to look more minimalistic and timeless than this. In fact, it has been even displayed in the New York Museum of Modern Art as an example of outstanding industrial art. Seriously, if you know a more minimally-designed pen, leave a comment and I'll be sure to check it out.
Matte black, with no extraneous details, the Fisher Bullet Space Pen looks like it's designed for me.
Material
The original design of the pen, conceived in 1948 by Paul Fisher, was actually produced in solid aluminum. But in recent years, the pen has been produced in brass.
Brass is actually about twice as heavy as the lightweight aluminum, but helps make the smallest of pens feel substantial. This is why I thought it was the right move to switch the materials for a pen this small.
While brass develops a patina with use, you won't be able to experience this with the matte black finish.
The pen comes with a #PR4F black fine refill (PR stands for pressurized). All Fisher Space pens use the same type of refill, so you don't have to deal with the hassle in finding the right refill for your specific model.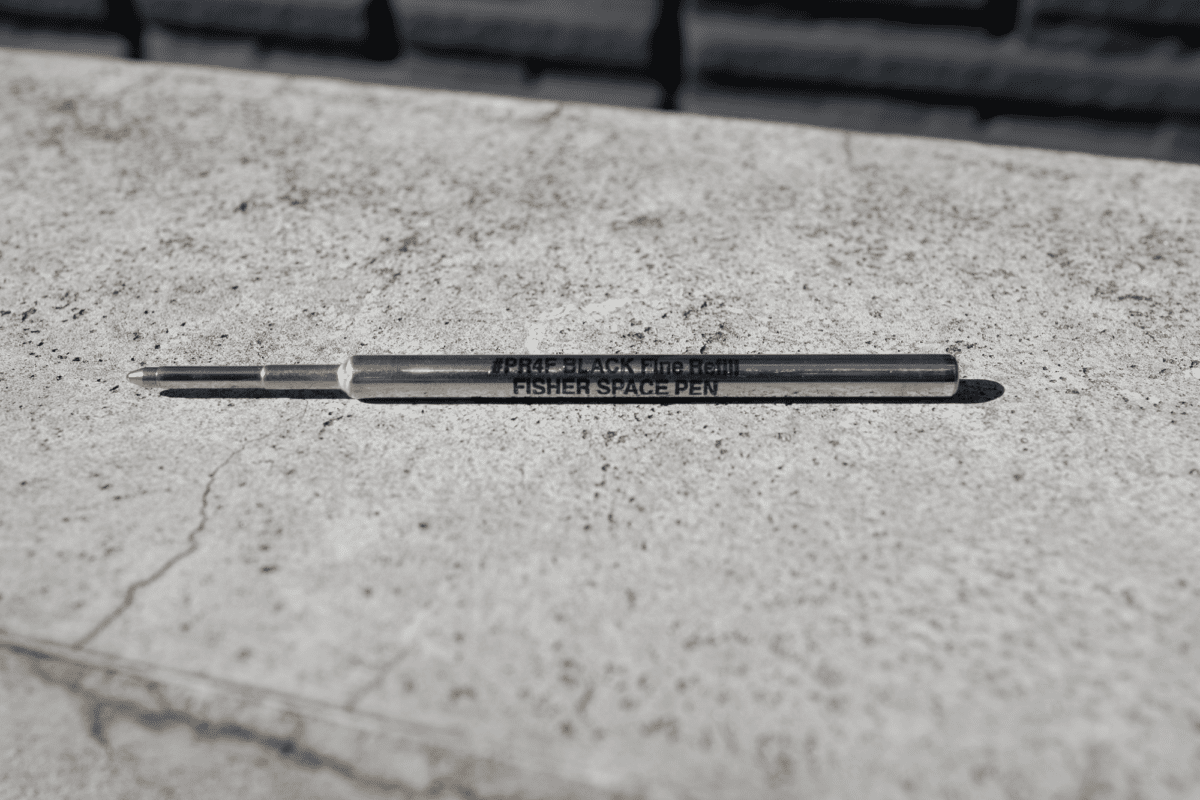 Usage
Open the pen and stick the cap on the top, and you get an extended length that you can comfortably write with. Even with my large-ish hands, the length was just right, although I wouldn't go any shorter than it.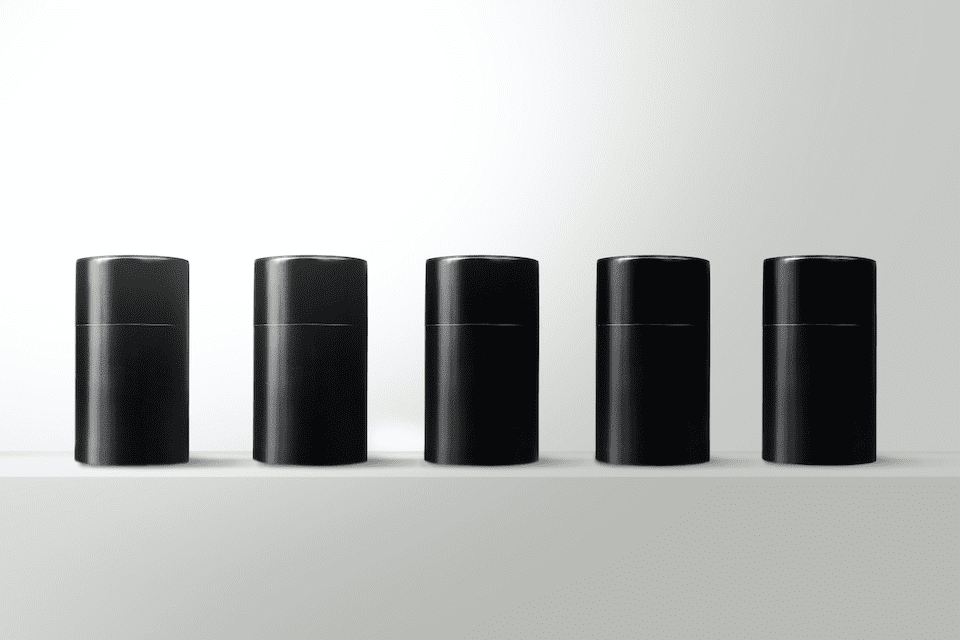 I found a 100 year old company that would create these heirloom quality canisters for me. They are handmade and will keep your tea leaves, coffee beans or anything that you need dry for years to come.
or read review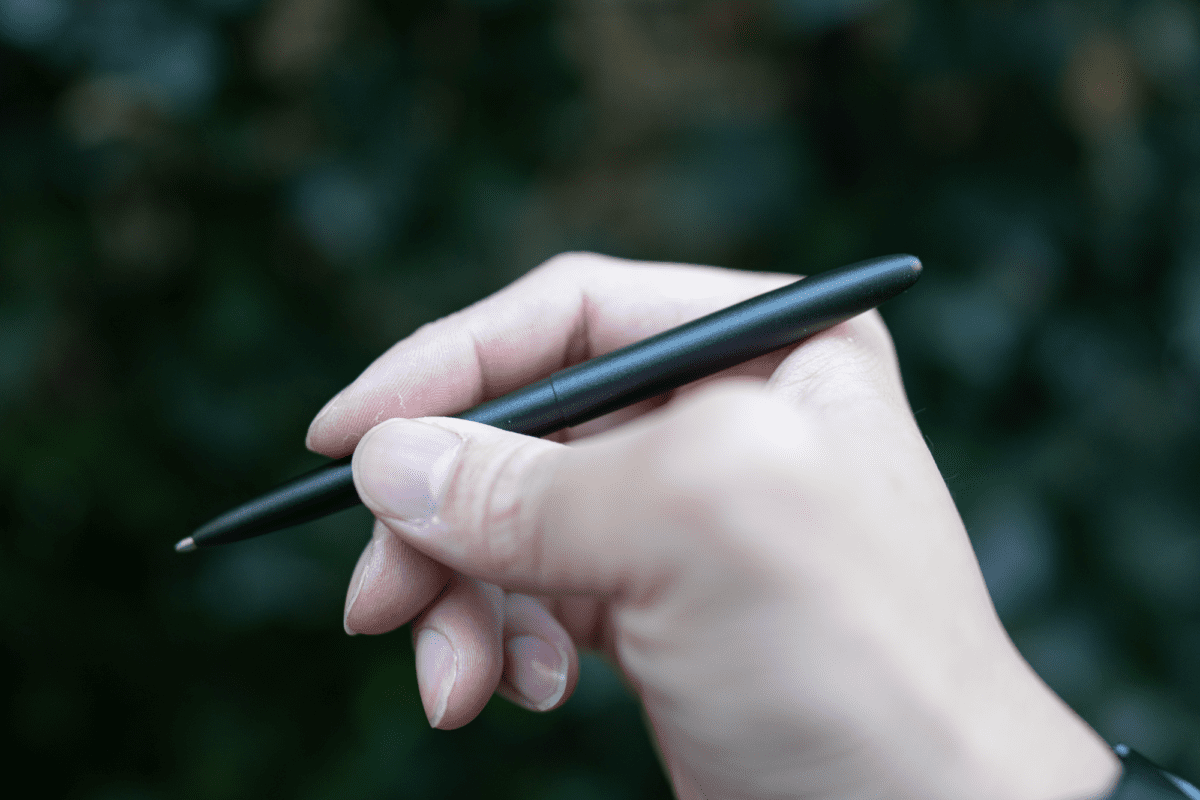 You can replace the refill by uncapping and then unscrewing the middle of the pen. I like that it takes quite a few turns to unscrew it so it doesn't accidentally come unscrewed inside your bag.
With most pen slots, your pen would stick out when it's in the slot so you can pull it out easily. With the ultra-short length of the Fisher Bullet Space Pen, it'll be completely buried in the slot. This makes it hard to fish it out when you need it fast.
Metal pens are very durable, and I don't think you have to worry about it ever breaking. One thing I do worry about is if the black finishing will wear out. At this point, I haven't seen any wear after a few weeks of use. I'll be updating this article in the future, so do stay tuned.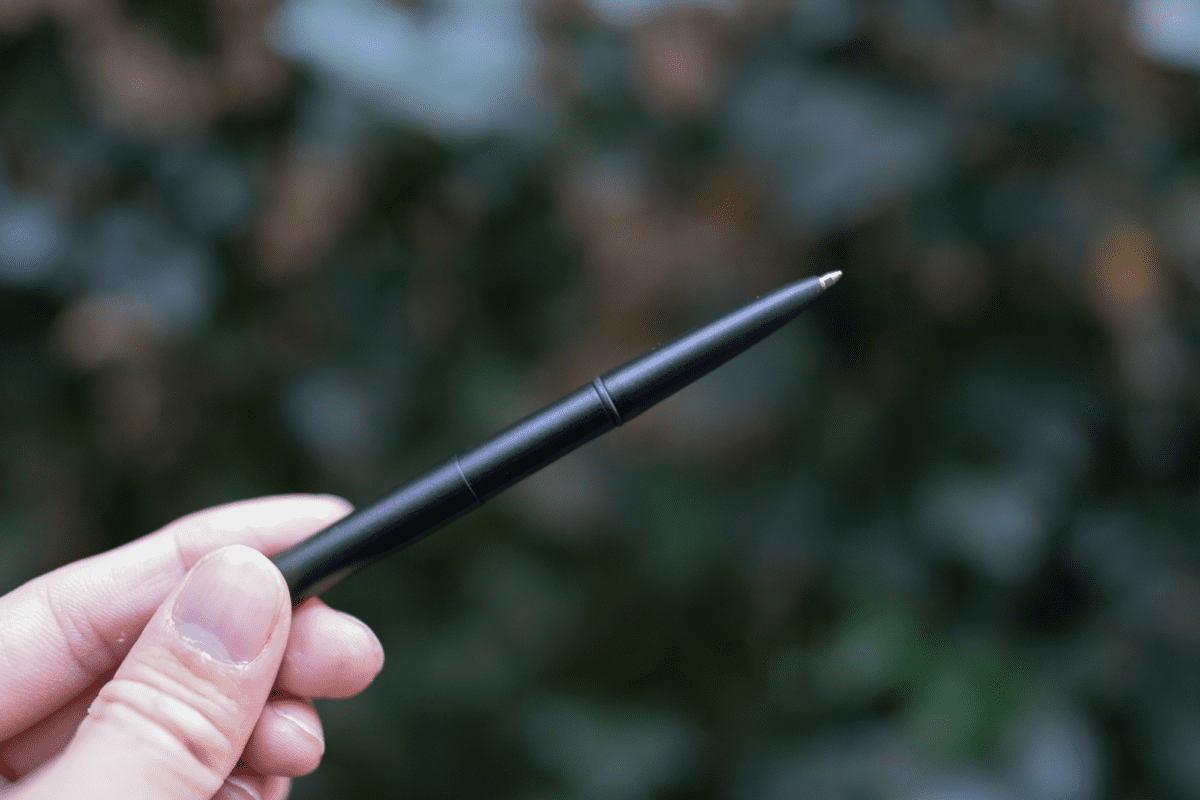 Conclusion
Timeless style coupled with ultimate utility, I don't see how you can find a pen that is better for the stylish traveler.
Like this review? See all of my in-depth reviews.
Also, consider supporting me by being a Patreon. Every cent given will go back into improving the content of this website.