This website is made possible by readers. I may earn a small commission when you buy through the links in this article at no extra cost to you. Learn more.
Details
Price $59 on ensso.com
Material Aluminum
Length

Capped 95mm / 3.74″
Ready to write length 115 mm / 4.5″
Ready to write length with nib included 130 mm / 5.12″

Diameter 10.3 mm / 0.40″
Section width (where you hold the pen to write) 8.5 mm / 0.34″
Weight 9.7 g / 0.34 oz
Overview
As a fervent digital minimalist, over the years, I've gone almost completely paperless—every document I have is stored on Evernote, photos on Google Photos, to-do lists on TickTick, books on Blinkist or getAbstract.
Unfortunately, as much as I would love to declutter all stationery, we are not quite there yet. In Japan, filling up grueling forms is part and parcel of daily life. Especially when it comes to government services, there is no escaping the pen and paper.
In comes ensso, the stylish answer to the occasional, but unavoidable times I have to utilize it. While I previously reviewed the minimalist Piuma Fountain Pen, the XS Minimalist Pocket Pen comes in a much smaller package, similar to the Fisher Bullet Space Pen.
Style
Let's face it. When we pay $59 for a pen, we are paying for how cool it looks and how many people (you think) you are going to impress when you pull it out. So, it almost seems counterintuitive that the ensso XS Minimalist Pocket Fountain Pen is designed to attract as little attention as possible.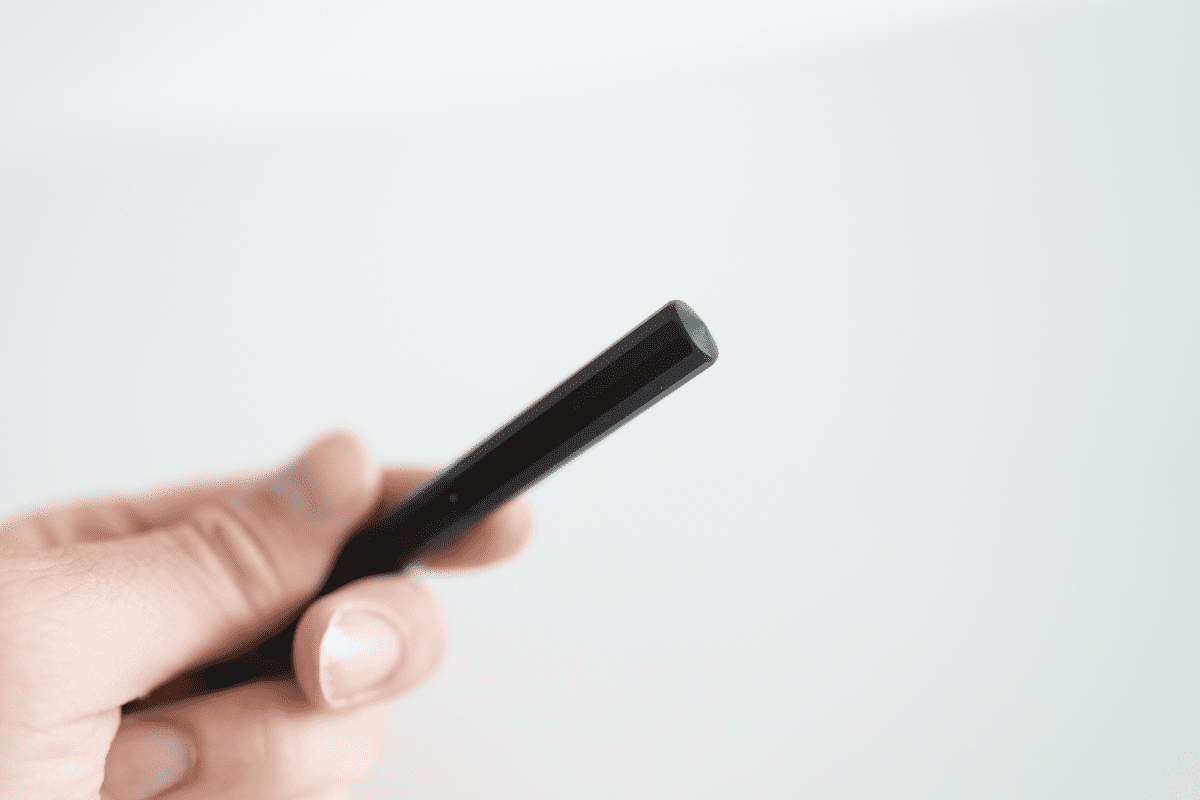 At a 3.74″ cap length, it's even shorter than the Fisher Bullet Space Pen. It almost doesn't look like it can be used as a pen. Unlike the Bullet Space Pen, are the 12-sided shape machined from a single piece of aluminum.
When it comes to branding, there is a barely visible white logo on the grip side of the pen.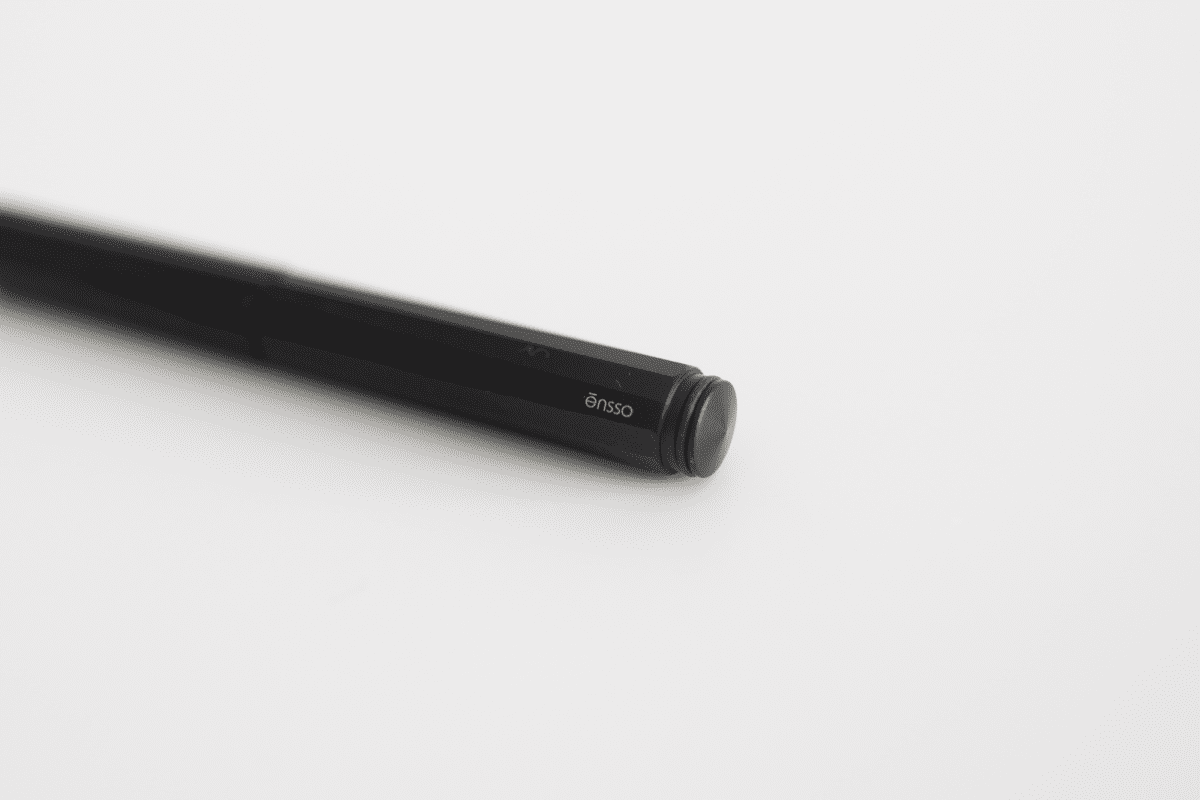 While I love the utility of the shape which prevents the pen from rolling off the table, for some reason, the sides of the grip and the cap reflect light differently creating a less uniform look. The connecting edge of the grip and cap is tapered off to be kind on the fingers, but as a result, prevents a seamless look when capped.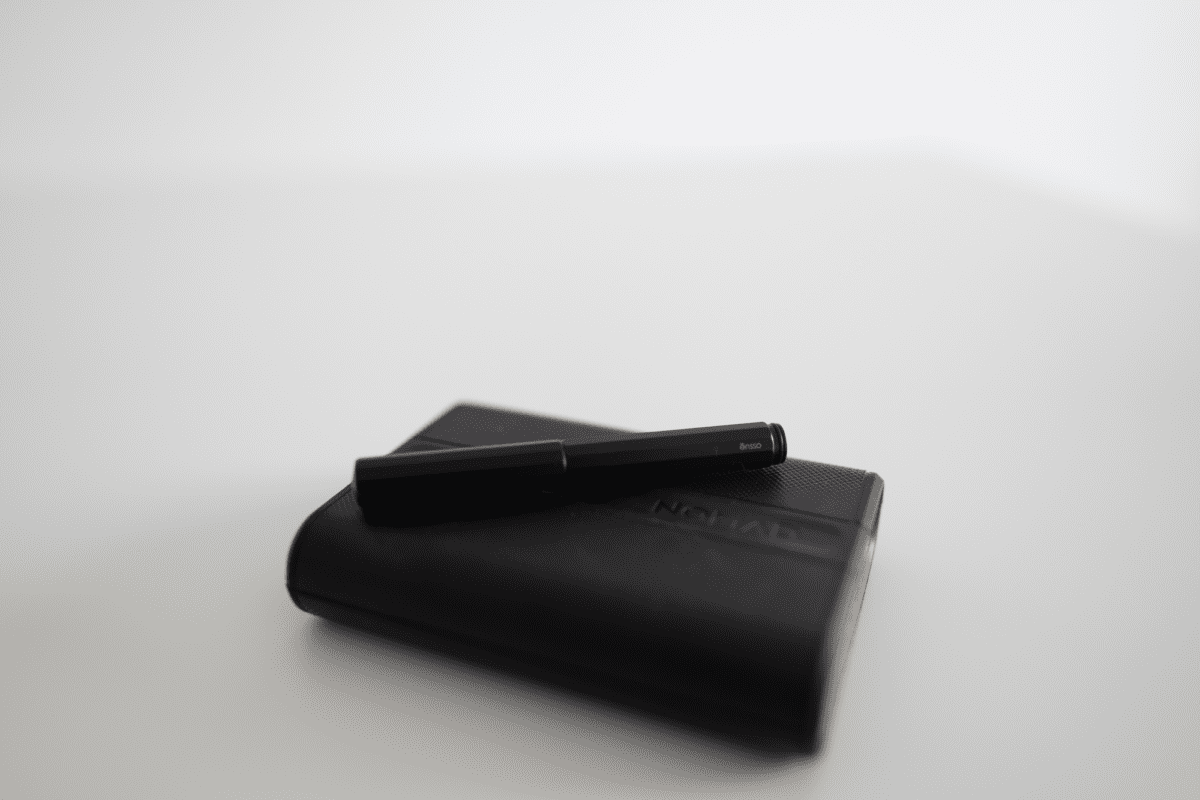 While the aluminum feels very premium, the slight sheen of the material would make the pen come off looking at plastic at a glance, not ideal for a pen at this price point.
Material
Aluminum is light in weight, allows affordable prices, and does not compromise too much on durability. It's a great choice for beginners and masters alike.
The specific aluminum used on the XS Minimalist Pocket Fountain Pen is space-grade 6061-T6511. Raw aluminum scratch easily, but this pen has been anodized into a matte black to increase the resistance to scratches.
But no one likes ads, so I got rid of them. If my articles helped you, I ask for your support so I can continue to provide unbiased reviews and recommendations. Every cent donated through Patreon will go into improving the quality of this site.
Ensso uses a Bock #6 nib and feed system and standard international ink cartridges and small aerometric converters (bulb).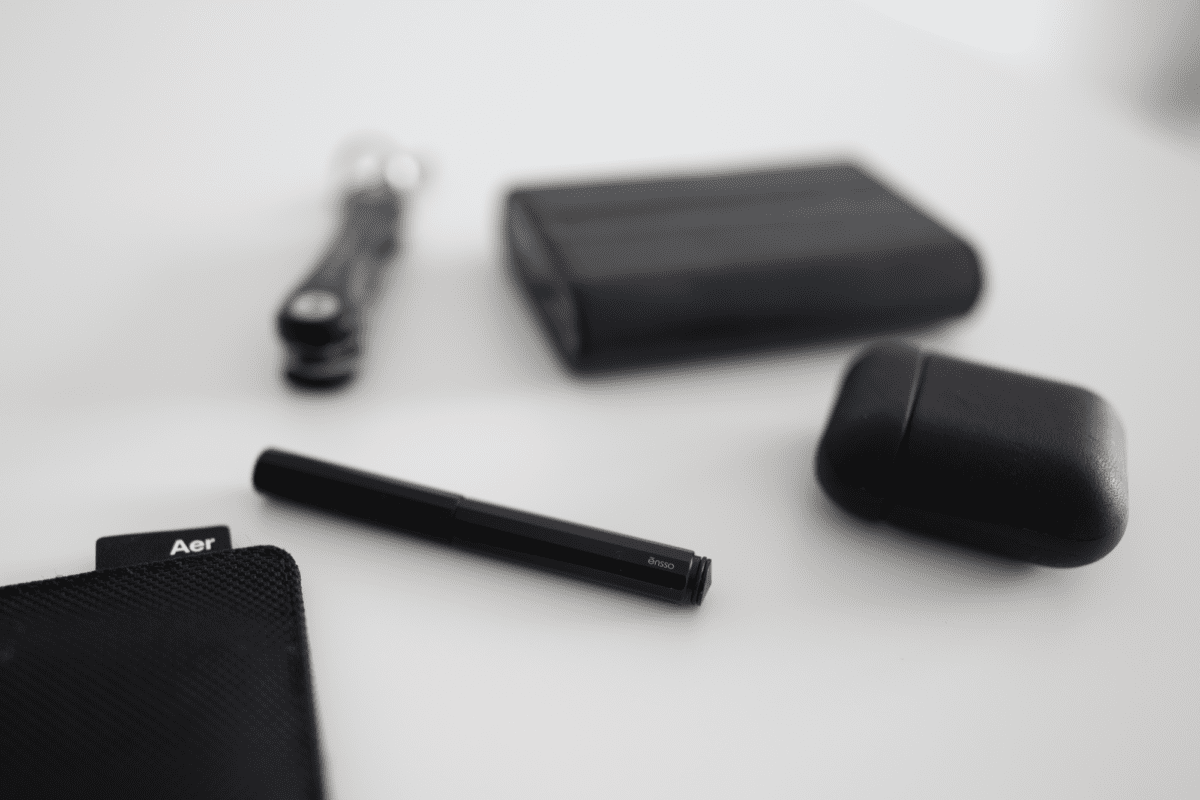 Usage
The first thing you'll notice about the pen is how light it is. While it looks solid and substantial, it feels light like a run-of-a-mill ballpoint pen. This is mostly contributed by the length. At 3.74″, it's one of the smallest pens I've seen.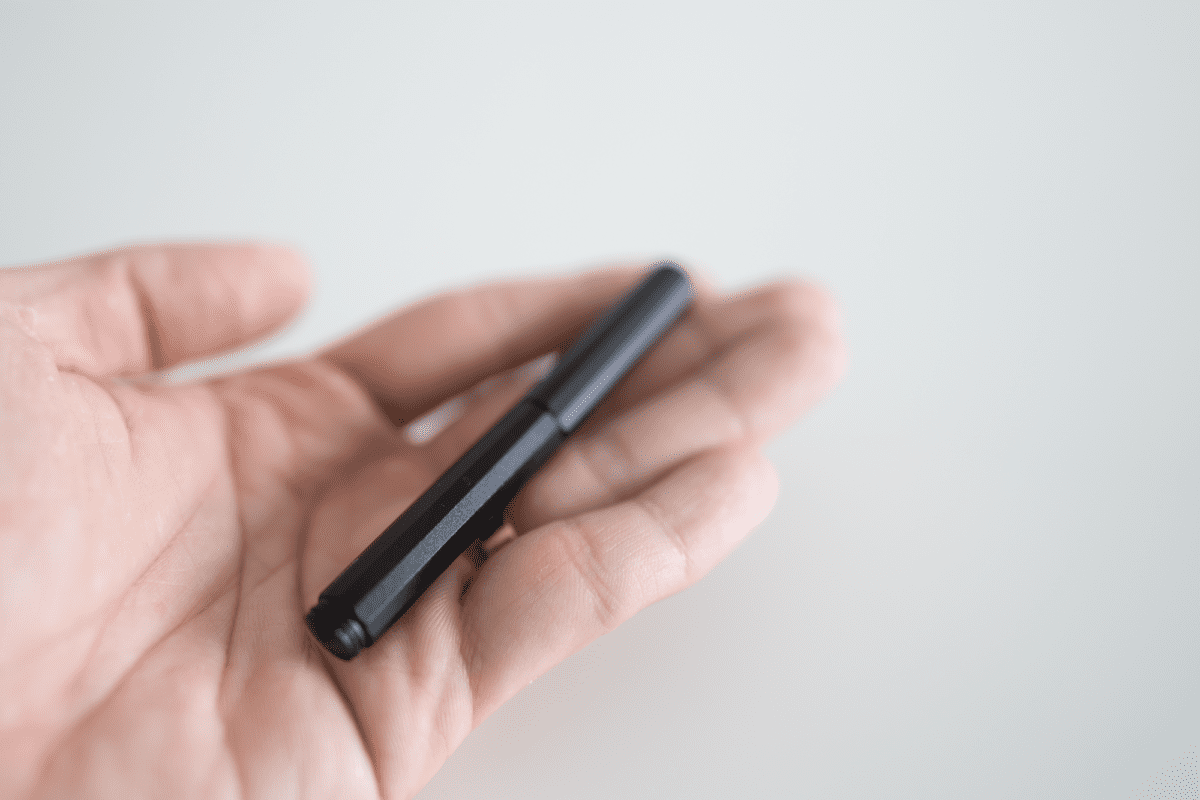 Unlike the PIUMA pen which is designed to be used with posting, the XS Minimalist Pocket Fountain Pen would be a challenge to use without posting. Posting is placing the cap on the back end of the pen while you write. Without posting, the pen would be too short to write with, at least comfortably.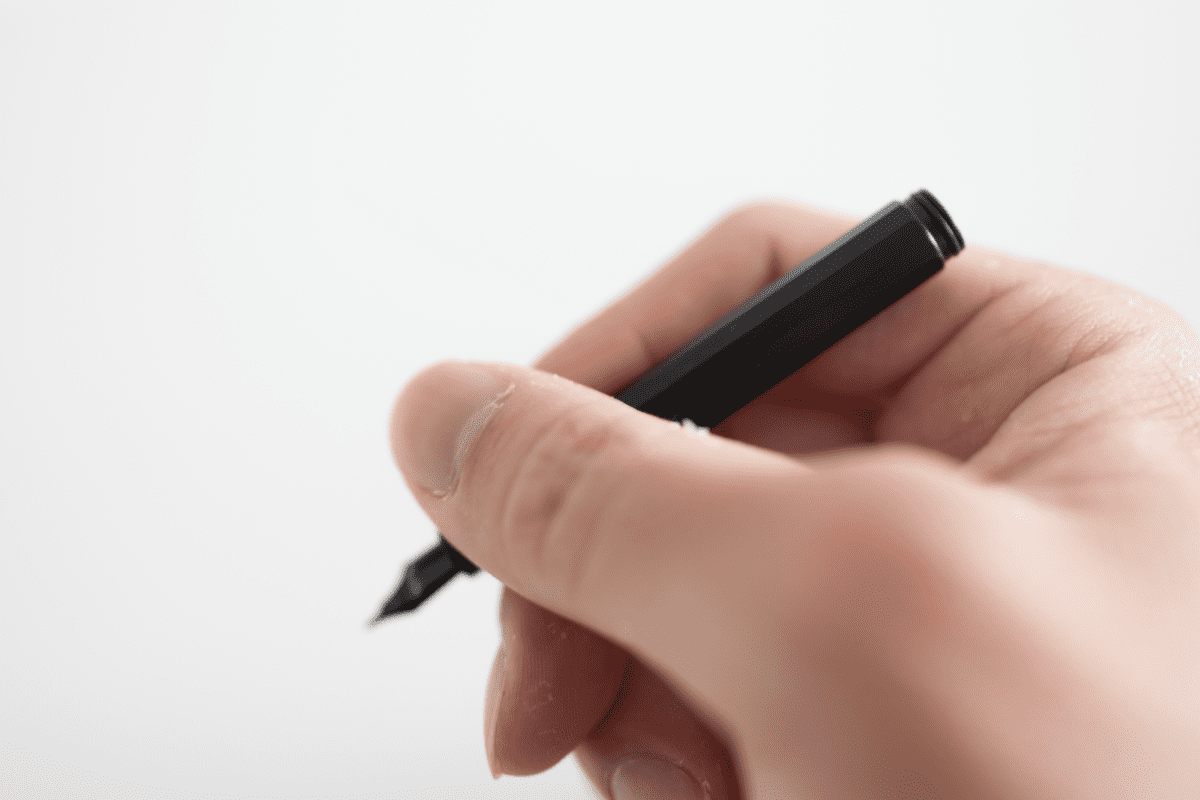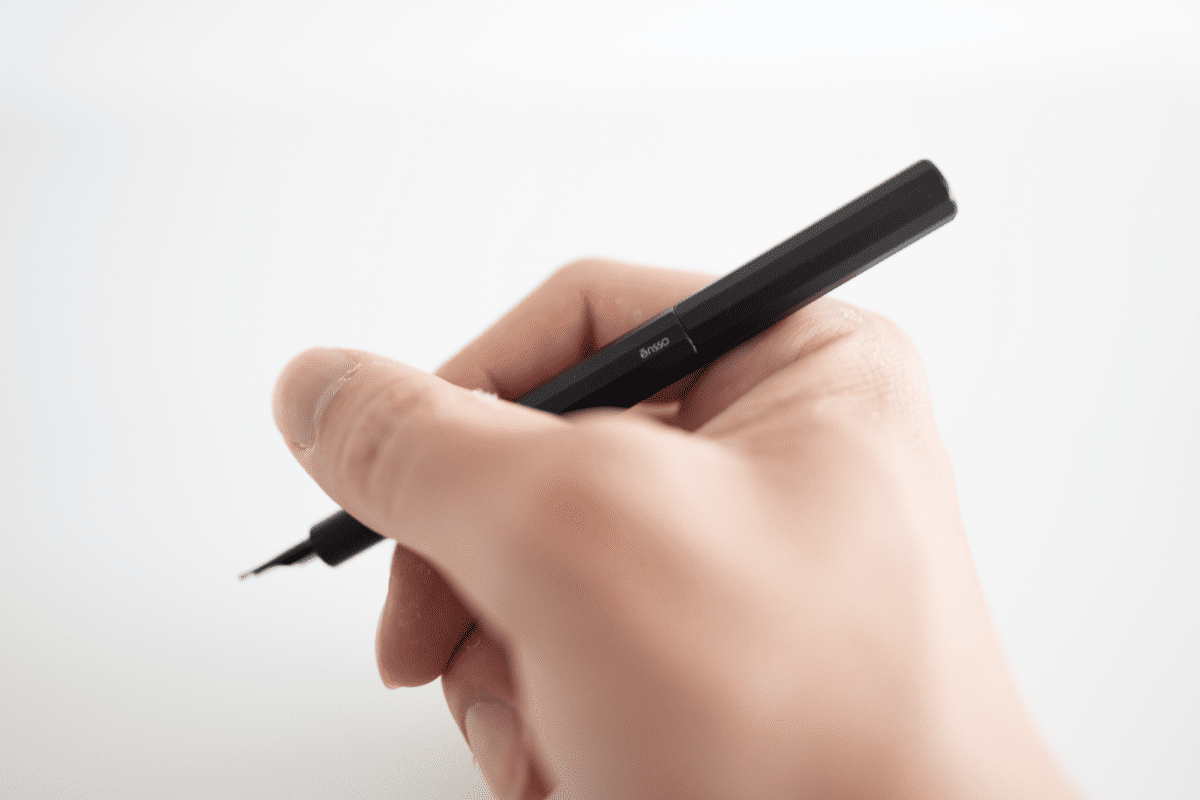 The pen comes with rubber o-rings at the back end and below the nib to help create tension with the cap when capping or posting.
Overall, this is a great pen to use, but lacks the weight for that premium feel. Depending on your preference, it could be too light for long periods of writing. However, the weight, appearance and size makes it shine for travel.
Conclusion
Tiny, lightweight and minimalist, this is a great pen for travel where you want to avoid unwanted attention. While it might be too light for prolonged usage, it's perfect for the occasional times like filling up the customs form.
Like this review? See all of my in-depth reviews.
Also, consider supporting me by being a Patreon. Every cent given will go back into improving the content of this website.