This website is made possible by readers. I may earn a small commission when you buy through the links in this article at no extra cost to you. Learn more.
Details
Price $89.95 on nomadgoods.com
Material Vegetable-tanned Horween leather
Dimensions 3.14″ (w) x 4.01″ (l) x 0.51″ (d) / 8.0 (w) x 10.2 (l) x 1.3 (d) cm
Overview
I know some minimalists can rock it with just a money clip, but a slim wallet is as far I can go. I've pared down the contents of my wallet pretty aggressively over the years.
It now consists of three cards, my bank card, credit card, and driver's license. Given the advancement of mobile payments in Japan, I could probably survive without any of these cards, and, indeed, I have gone out with just my phone. But here's why I need each card.
Credit Card
My phone reception can be pretty unreliable, so sometimes, I need a physical credit card. Some merchants in Japan only accept physical cards.
Bank Card
Sometimes you need cash on hand. For example, most ramen shops only accept cash, and it'll be a shame to forgo a bowl of Japan's premier soul food just because I'm short of cash.
Driver's License
Technically, you have to carry your residence card with you at all times as a foreigner in Japan, but it's rarely required unless you break some law. Instead, my driving license is usually enough as a form of identification. There are also days where I would go for an impromptu drive.
Apart from my cards, I usually have about three or four notes with me. If I get coins for change, I'll put them into a coin storage case I got from the 100 yen store. I bring this case along when I go to the nearby supermarket, which accepts only cash.
I managed to digitize most of my point cards. I have two or three physical point cards by the entrance of my home, sitting on the coin case. I would only bring these along when I know I am heading to the shop.
As you can tell, this is pretty minimal by most standards, and I felt I've optimized it just about as much as I can. With this setup, I would seldom worry about a wallet having too few slots for me. I would instead consider if there are too many.
The NOMAD Shell Cordovan Wallet was perfect for me. The premium material and minimal organization were a fit for my lifestyle. It has been a joy to pull out each time. It was a worthy upgrade from my Aer Cardholder.
It feels a little counterintuitive to review the NOMAD Card Wallet Plus since it feels like a downgrade. At the same time, I understand that not everyone needs or can afford a Shell Cordovan wallet. Also, at the time of this review, the Shell Cordovan Wallet was no longer available for sale.
At first glance, the NOMAD Card Wallet Plus feels very similar to the NOMAD Slim Wallet. The same material, almost the same amount of organization. It even looks similar. Did they really need to make a whole new wallet? We'll see.
Style
The NOMAD Card Wallet Plus is very simple and sleek. From the outside, you can only observe a single card slot. The design is almost too simple, but, thankfully, the texture of the leather gives it the bit of ruggedness every man's wallet should have.
The Horween leather will age beautifully, and the patina will develop according to your lifestyle. At the end of the day, you will have something that you can call your own.
But no one likes ads, so I got rid of them. If my articles helped you, I ask for your support so I can continue to provide unbiased reviews and recommendations. Every cent donated through Patreon will go into improving the quality of this site.
See that flawless product photography on NOMAD's website? Well, you are not going to keep it that way for long, if at all. The leather gets scratches very easily. I would avoid putting it in the same pocket as your keys. Some people think these "battle scars" give the wallet character, but I disagree. The patina should come naturally and not from damage that you can avoid.
The NOMAD Slim Wallet comes in a black and rustic brown color option. Out of the two, the rustic brown will age better simply because the patina will be more obvious. Despite this, I went for the same color I always do.
The only sign of branding is a debossed NOMAD logo on the inside of the wallet. I personally like NOMAD's logo, and the way it has been applied is very subtle, so I don't mind it as much.
Even with the minimum amount of cards, one in each slot, the wallet doesn't sit flat.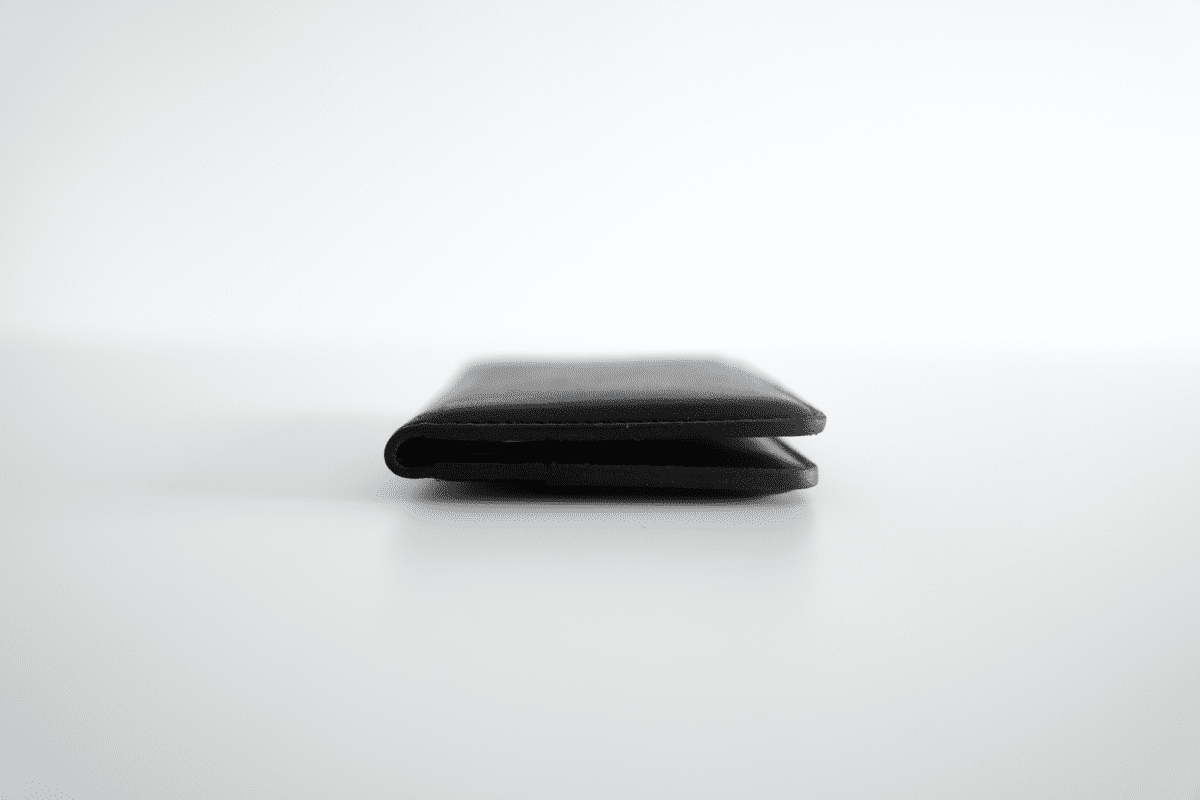 The more cards you put in, the more ajar it will be. I tried it with 13 cards, all the cards I have. Let's say just because you can, doesn't mean you should.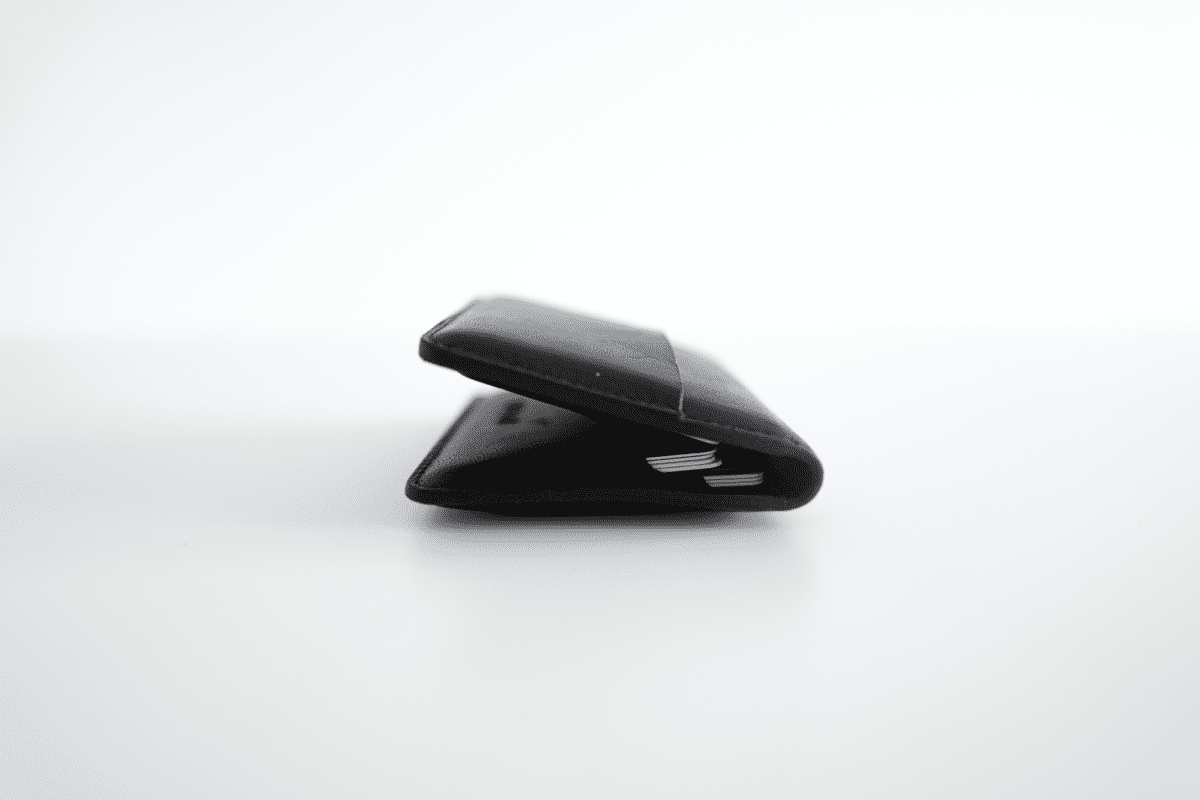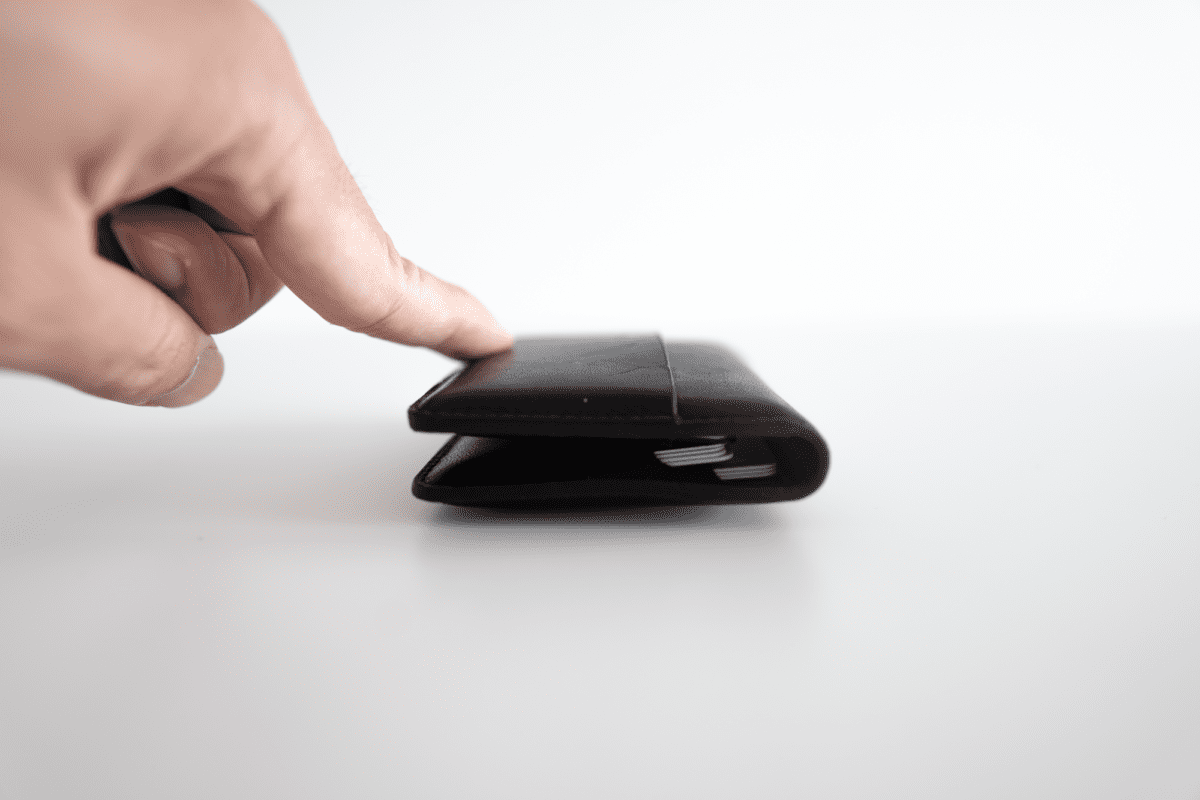 Material
The leather of the NOMAD Card Wallet Plus is from a leather factory called HORWEEN.
HORWEEN, founded in 1905, is one of the oldest running tanneries in America. If you know anything about the leather world, HORWEEN is the name to drop for leather products, similar to brands like GORETEX, Cordura, or YKK. Simply using materials from HORWEEN, in itself, is a selling point.
The leather uses a thermoforming process to create space to store the cards without requiring the leather to stretch out. It is bonded to a thin layer of reinforcing fabric and then molded into shape using intense heat and pressure. It allows the wallet to look new for longer while keeping your cards securely in place.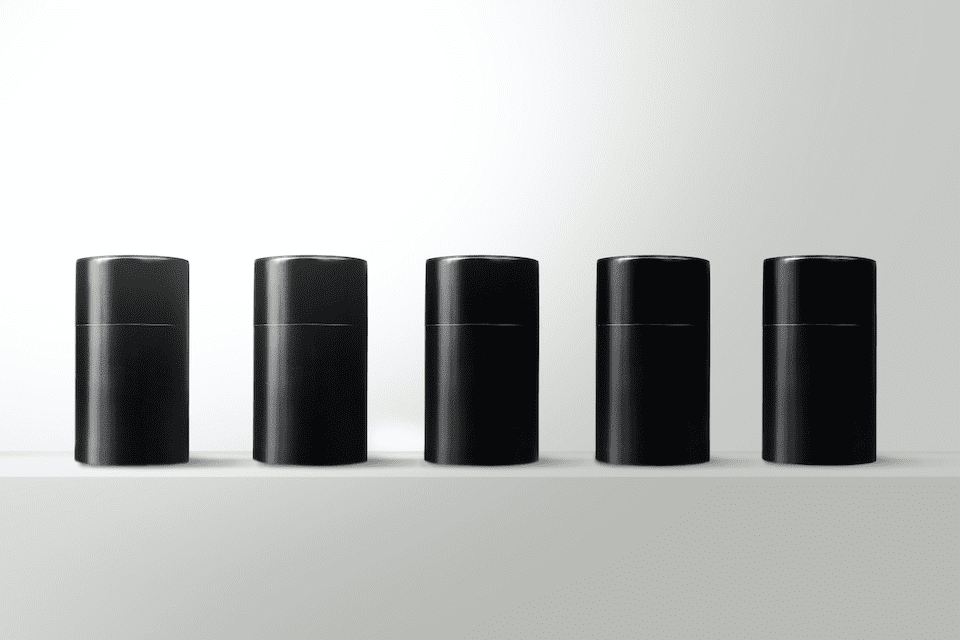 I found a 100 year old company that would create these heirloom quality canisters for me. They are handmade and will keep your tea leaves, coffee beans or anything that you need dry for years to come.
or read review
The lining of the card slots uses microfiber to protect your cards. It's interesting to note that the microfiber lining is only on one side of the wallet, the side with the die-cut slots. It is only applied on both sides within the first card slot (the lower one), the back lining face of the second slot, and the back lining face of the deep pocket. The front side of the second slot and deep pocket has a smooth lining but does not seem to be microfiber.
Usage
My setup is as follows: I have my credit card on the external slot since I use it the most. My bank card in one of the die-cut card slots, and my driver's license in the deep pocket on the same side as my bank card. I would have my notes in the other deep pocket. Any change that I get back throughout the day goes into the same deep pocket as well.
Since there aren't any dedicated pockets for coins, the deep pocket would have to do. While it doesn't feel very secure, I haven't had the coins fall out of this pocket yet.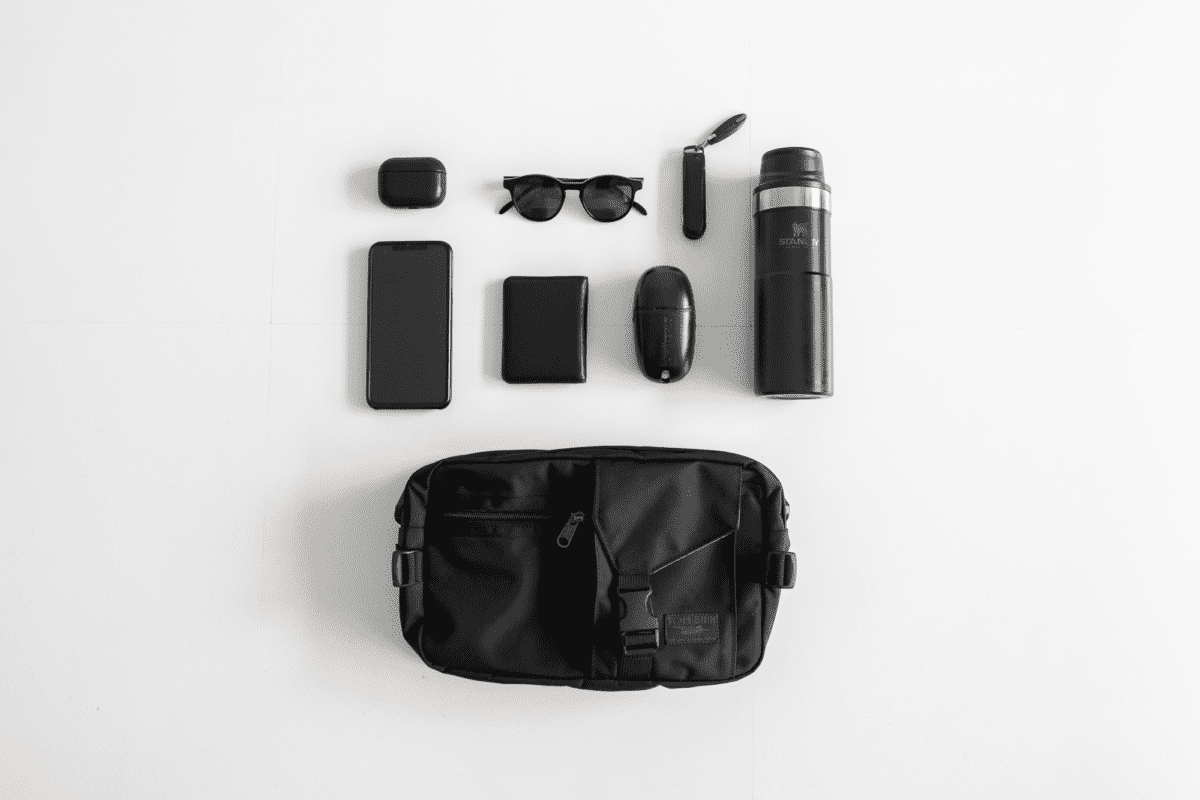 Coming from the Aer Cardholder and NOMAD Shell Cordovan Wallet, I forgot for a moment how easy leather scratches. Forget to cut your nails, and your wallet will fear for its life.
I'm all about developing a patina, but my heart sinks every time I see a deep scar on the wallet. In the short two weeks I've spent with the wallet; the wallet has certainly gotten some battle scars to boast about to its wallet comrades.
NOMAD touts that the wallet can carry up to 16 cards, although it suggests no more than 12 cards and using one of the deep pockets to hold notes. I am not sure about the math they use for this, but I assumed they meant each of the slots on the inside could hold three cards.
I cannot imagine carrying 16 or even 12 cards, but I had to see if it was actually realistic. I gathered all the cards I can find, all 13 of them. The die-cut slots can fit up to four cards.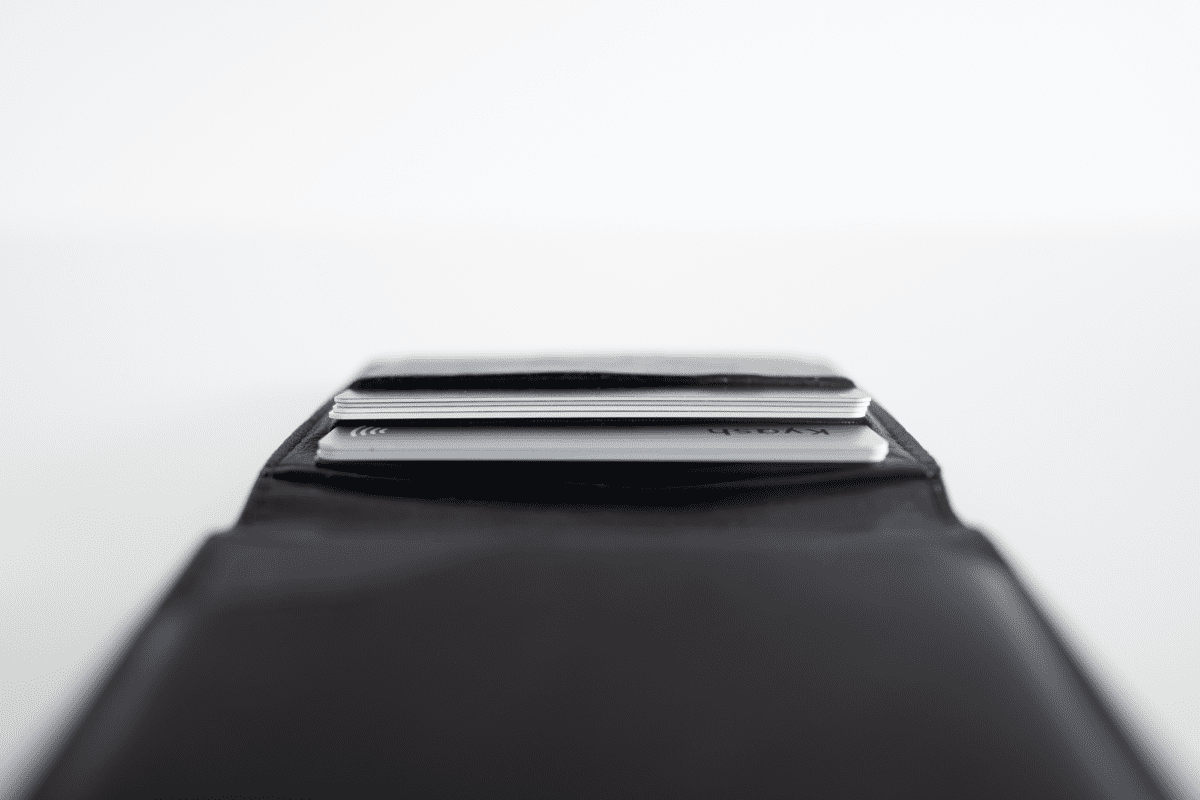 The slot with the tabbed opening on the other side can fit up to five. I wouldn't recommend bringing this many cards and would suggest having no more than five cards (one for each slot), leaving one of the deep pockets for your notes.
NOMAD Card Wallet Plus vs the NOMAD Slim Wallet
As mentioned, these two wallets are very similar. So much so that it made me wonder why both have to exist in the first place. However, there are small differences between the two.
The width of the Card Wallet Plus is slightly larger than the NOMAD Slim Wallet.
It is 8 cm on the Card Wallet Plus compared to 7.6 cm on the Slim Wallet. This might sound little, but it is enough for me to intuitively know the difference the first time I picked it up. However, even if you compare them side by side, the difference in size is not apparent.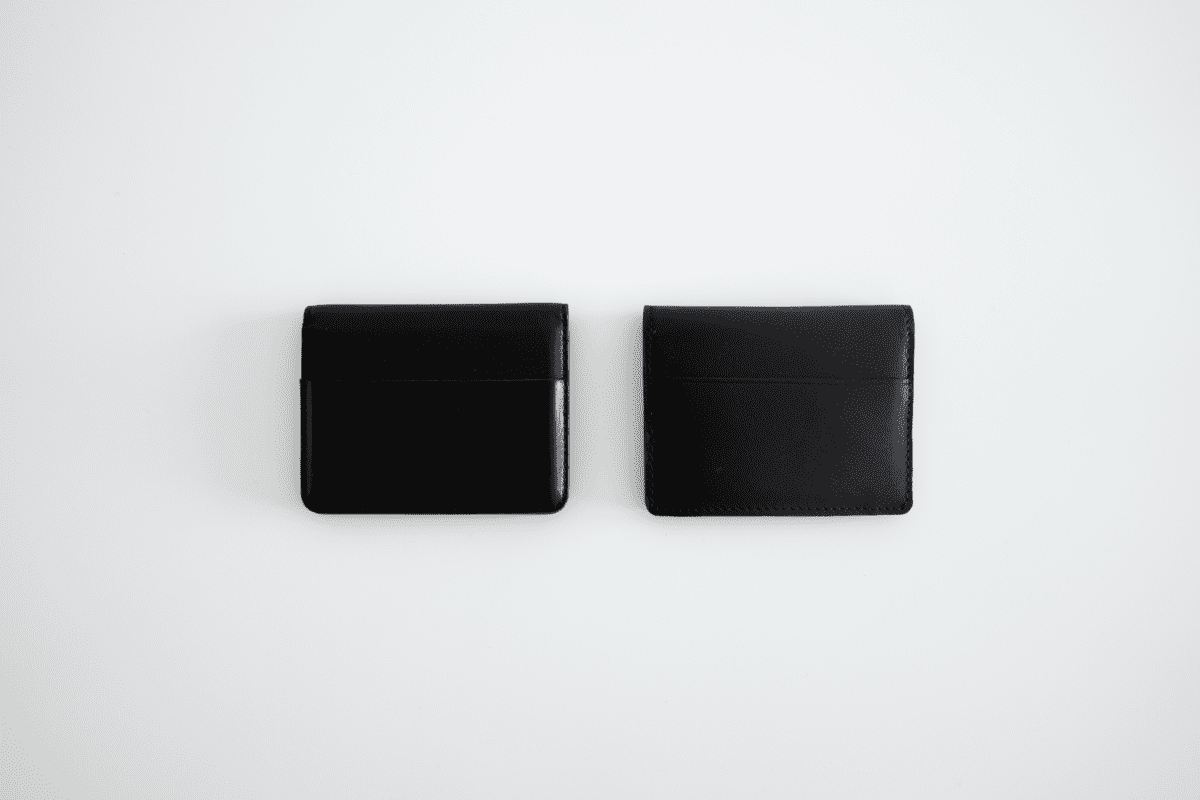 The slots are die cut on the Card Wallet Plus.
The depth of the Card Wallet Plus is actually 0.1 cm thinner than the Slim Wallet. This is due to the die-cut card slots, which avoid the leather overlapping on the Slim Wallet. Once again, this difference is not apparent at all. You can't actually tell if one is slimmer than the other.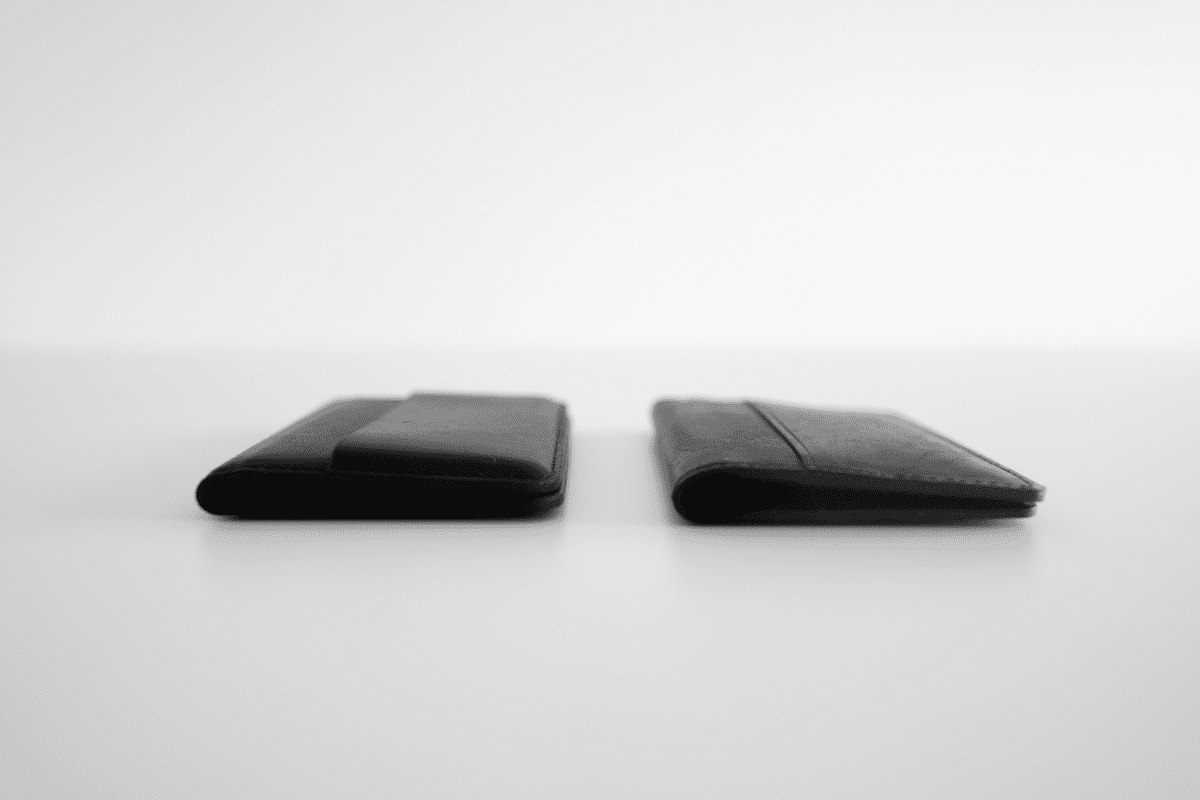 The Card Wallet Plus has one less card slot.
On the side with the row of card slots in the Slim Wallet, there are three card slots and one deep pocket. On the same side, in the Card Wallet Plus, there are two card slots and one deep pocket.
Conclusion
The NOMAD Card Wallet Plus is a straightforward wallet that does its job. There are no frills, no gimmicks, just the way I like it. The price is a little higher than other slim wallets, up to three or four times the price of no-brand ones on Amazon. But you are really paying for the leather and craftsmanship that goes behind the wallet.
Like this review? See all of my in-depth reviews.
Also, consider supporting me by being a Patreon. Every cent given will go back into improving the content of this website.
Tagged credit card nomad review wallet