This website is made possible by readers. I may earn a small commission when you buy through the links in this article at no extra cost to you. Learn more.
At an $89 price tag, the Western Rise Movement Short is likely one of the pricier options out there. The specifications and materials seem spectacular, but does it have the whole package?
Details
Price $89 on westernrise.com
Use code ALEXKWA15 for 15% off your first order.
Material 100% polyester
Fabric Weight 94 gsm
Made in Vietnam
Overview
The Session Tee, Spectrum Jogger, and Movement Short are designed by Western Rise as the trifecta of activewear. While I'm a little let down by the sizing of the Session Tee, I have high hopes for the Movement Short.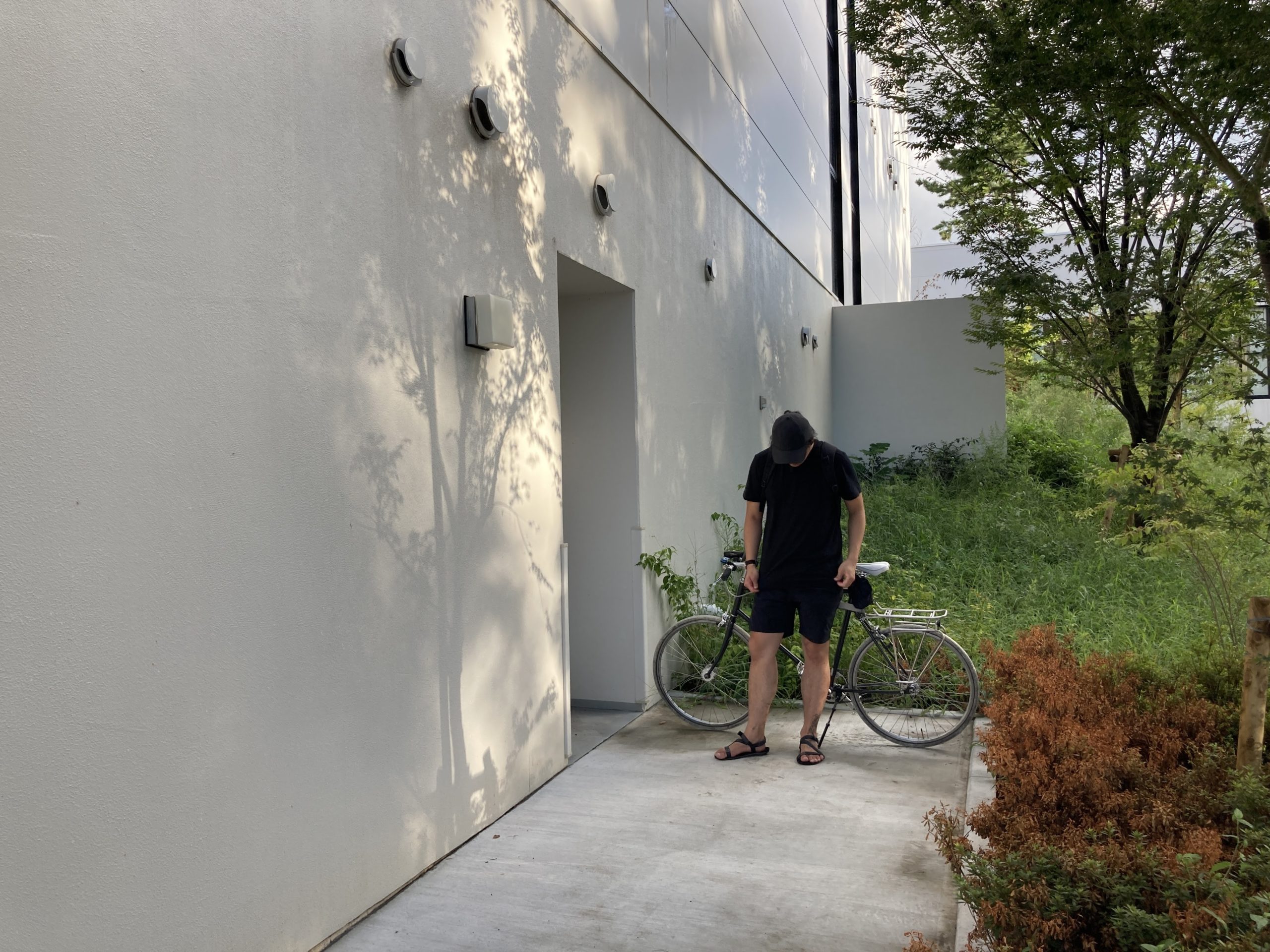 Given that it's summer in Tokyo at the time of this review and that the pandemic has me staying home most of my days, my opportunities to wear the Movement Short has soared.
The Western Rise Movement Short has been designed for movement, as the name suggests. But is it better than other options like the F.Cloth Bigs and Lady White Co. Track Shorts? I'll find out.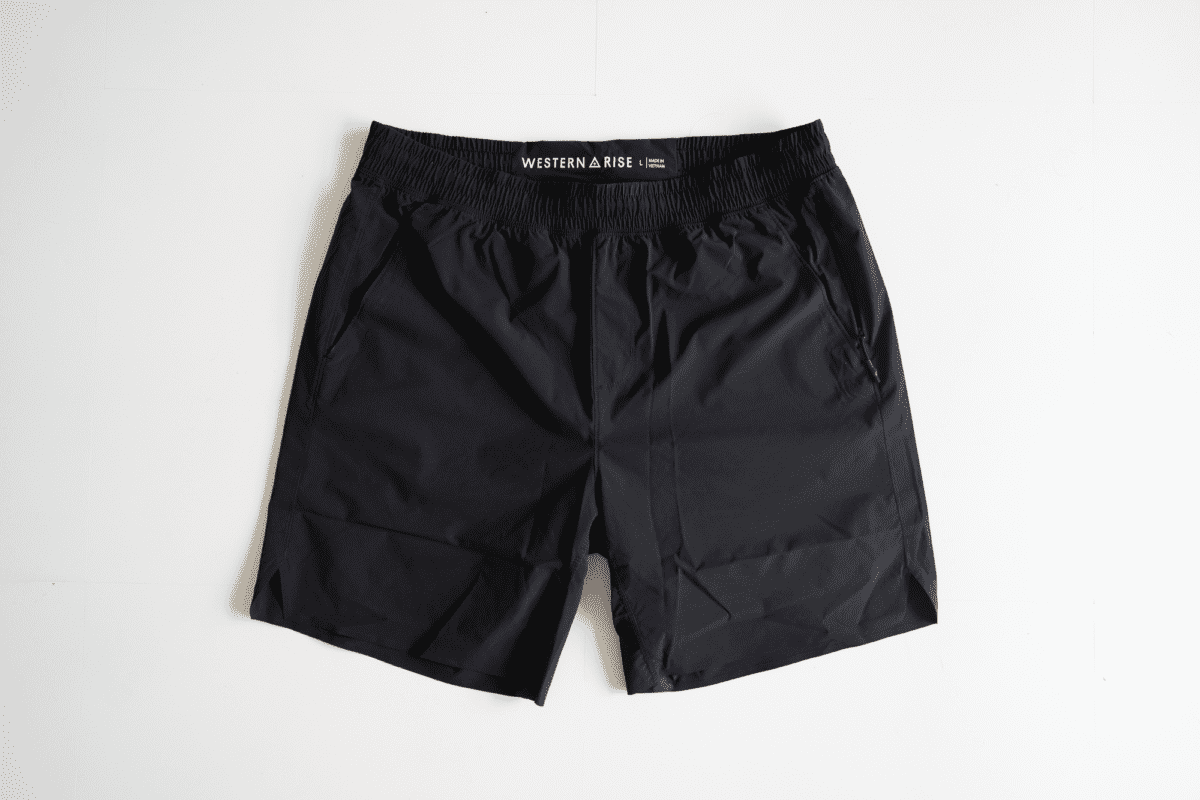 Style
As you can expect from a pair of shorts designed as activewear, it looks… sporty. The 7-inch inseam, polyester fabric, alongside details like the split hem make up a style of shorts that you'll find familiar.
The Movement Short comes in two colors, black, and blue-grey. If you've read my reviews before, you'll notice a theme going on. Like the rest of the products, the black is the one reviewed in this article. Like most technical fabrics, the material often resists the dying process and true black is seldom achieved. Such is the case with the Western Rise Movement Short, which is closer to a charcoal color.
I'm usually a size 33, and a size medium if single sizes aren't available. At first, I ordered a size medium. While Western Rise did state that the short was designed "for a flattering and slimming yet comfortable fit", I had not considered sizing up. After I tried it on, I knew that I should have sized up. Sure enough, it was flattering and slimming, but not as comfortable as I would like it to be.
The snug fit also makes it less versatile and I would have reservations about wearing it when I'm not working out.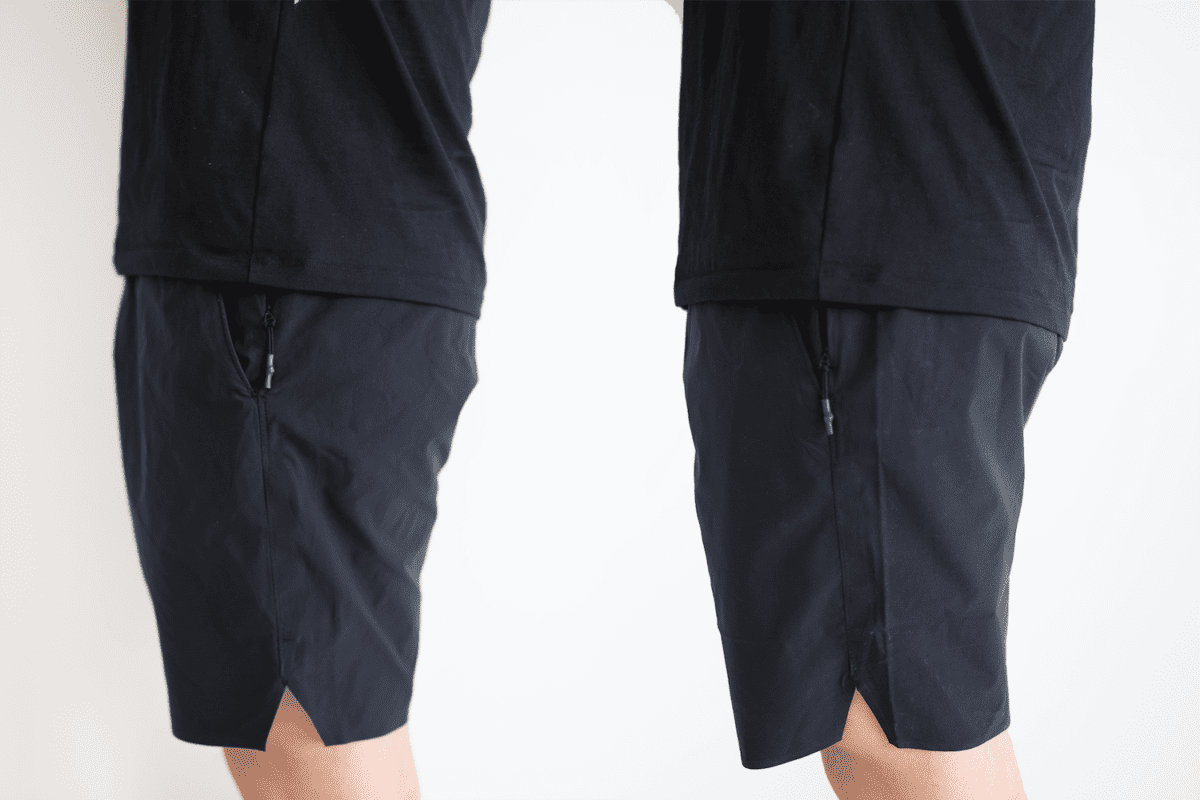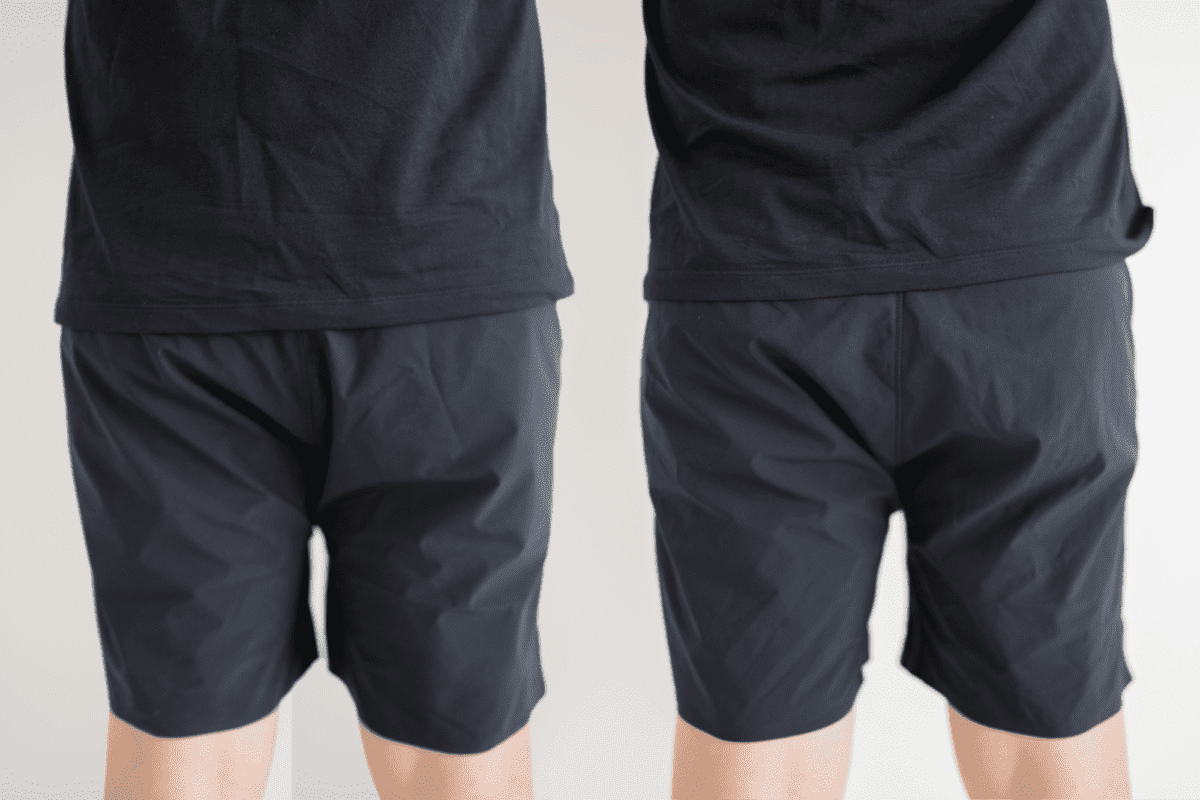 Luckily, Western Rise was kind enough to send over a large size so I can do some comparisons for you. While the medium wasn't technically too tight, the deal-breaker came when the shorts would ride up my legs as I moved. While the shorts riding up isn't a big issue in itself, the problem comes when your pocket contents start to peek out from the bottom of the pants.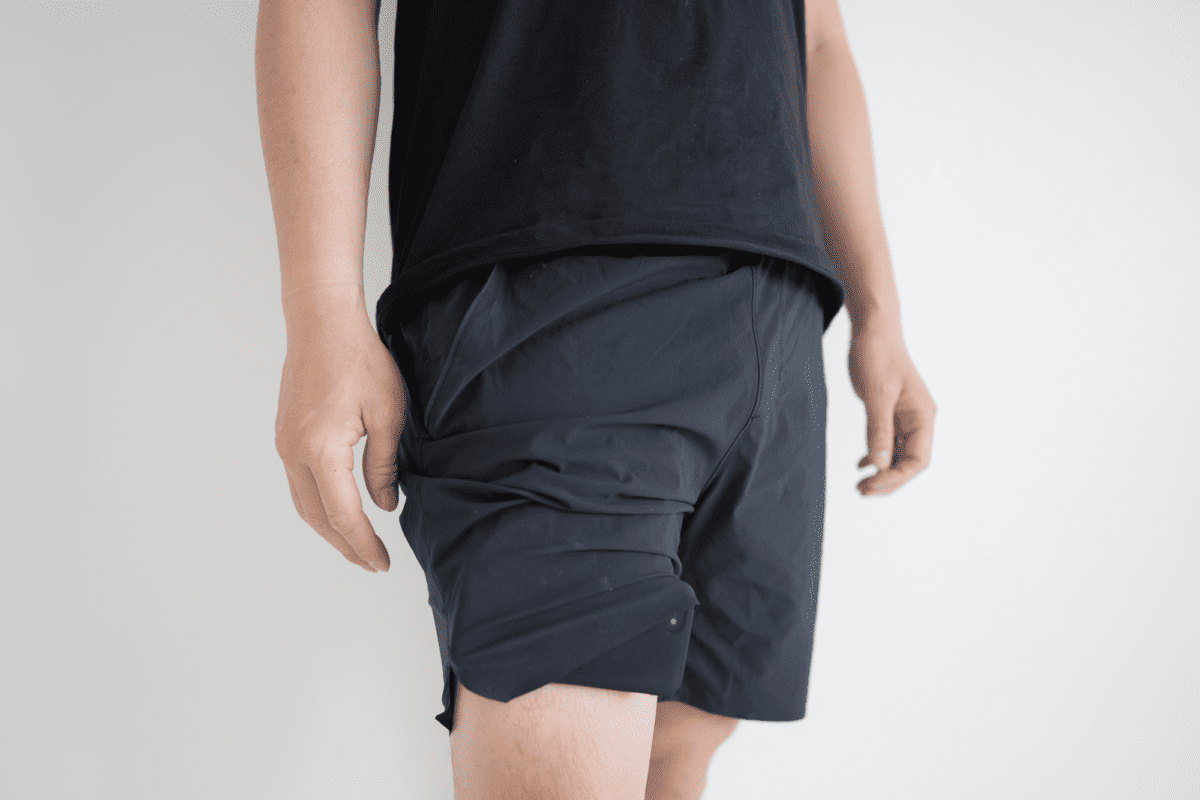 To prevent your pockets' contents from falling out easily, the Movement Short has deep pockets. But it's a double-edged sword and causes the contents to fall below the hem of the short as your short rides up.
But no one likes ads, so I got rid of them. If my articles helped you, I ask for your support so I can continue to provide unbiased reviews and recommendations. Every cent donated through Patreon will go into improving the quality of this site.
Unless you are in between sizes, I would suggest most to consider sizing up. You can probably pull off these shorts if it's slightly looser, but a pair of shorts that's too tight is hard to work with.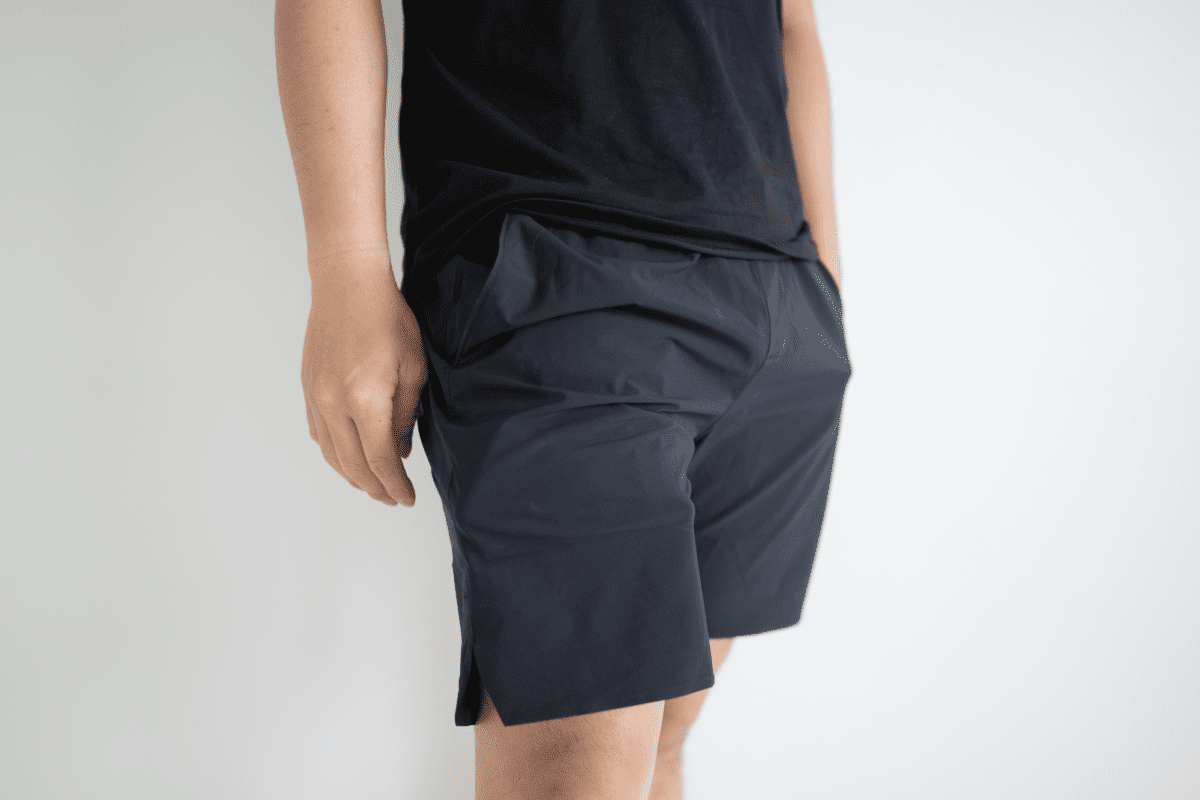 Material
For technical apparel, the choice of fabric is a big deal, and often the deciding factor for techwear enthusiasts. As always, Western Rise has made sensible choices when it comes to fabric.
The fabric of the Western Rise Movement Short is an ultra-lightweight, matte, stretch polyester fabric developed by Toray in Japan. It has a smooth dense face that maintains shape and resists snagging.
If you've heard of Toray, you are probably not alone. They are the biggest manufacturers of technical fabrics in Japan, developing iconic clothing technology like HEATTECH and Airism for clothing giant, UNIQLO.
On top of that, a C6 DWR has been applied to provide water and stain resistance.
There is also a gusseted crotch for a wider range of movement. A gusseted crotch is a piece of fabric at the crotch that prevents a single point where the fabric intersects. This prevents the stress from congregating in one spot which makes it more susceptible to wear.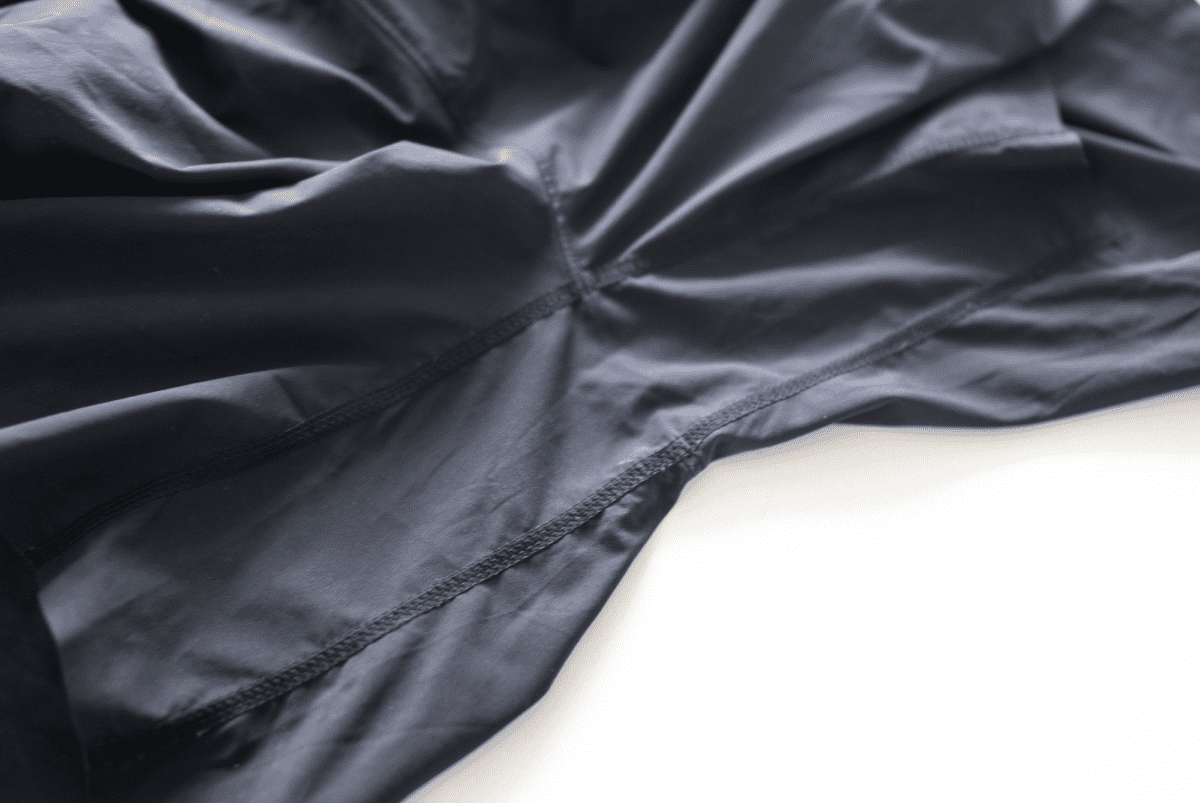 Usage
As expected, the Movement Short is light and comfortable. That is if you got the right size. As mentioned, if you get one that's too small, your pocket contents will come out from the bottom of your short as it rides up your legs.
You would have to stop and adjust it, which is a deal-breaker if you want to wear it for a run with your phone in your pocket.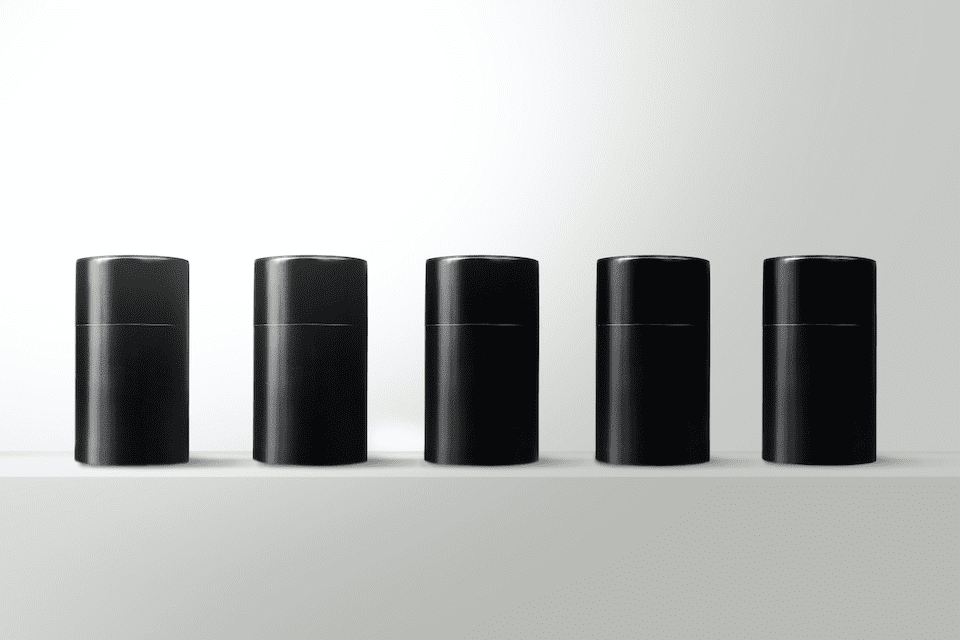 I found a 100 year old company that would create these heirloom quality canisters for me. They are handmade and will keep your tea leaves, coffee beans or anything that you need dry for years to come.
or read review
Even at a size up, the shorts would cringe up awkwardly if you have many things in your pocket. Either way, I preferred it one size up, which lets it double as great lounge shorts.
These pants are water-resistant so they don't absorb sweat and get stinky. They didn't smell even after a week of wear with no wash. Like most similar materials, dirt marks show easily. However, the smooth fabric allows you to dust them off easily.
There is a total of four pockets on the Movement Short. There is a pocket on each side, a zippered pocket within the left side pocket, and a zippered back pocket. In an innovative design decision, the side zippered pocket is facing backward, likely so that it would not create too much of a bulge together with the stuff you put into the side pocket.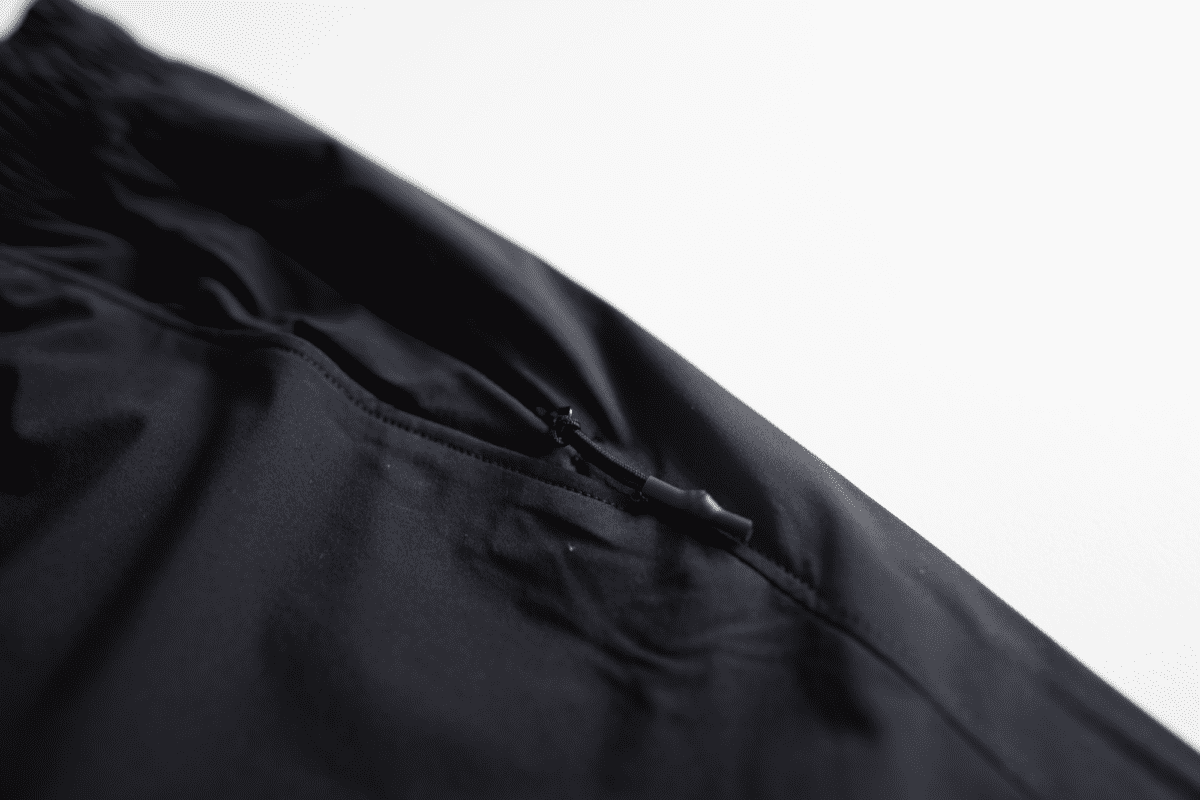 However, the feeling of the contents taking up space towards your back feels weird and needs getting used to.
The zipper tie on the side pocket and drawstrings have a heat-shrunk rubber at the end to prevent it from coming undone. It also prevents the drawstring from getting lost within the waistband, possibly the most irritating thing that could ever happen.
So far, my first impressions were dampened by the heat transfer logo coming off after just a wash. While it doesn't impact the performance, it still doesn't feel like it should happen given the price of the short.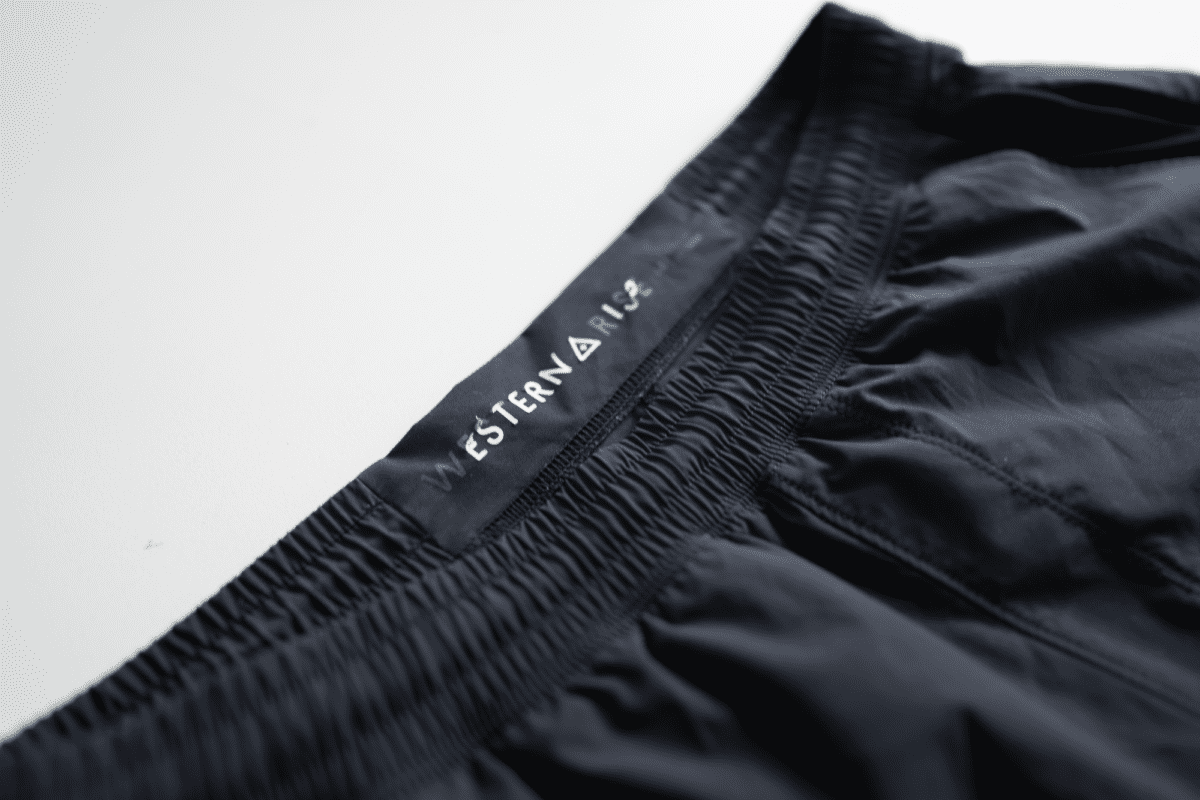 Hopefully, the rest of the short would hold up better and I'll update this article if I run into any issues.
Update: Western Rise Movement Shorts 2022 Version
The Western Rise Movement Shorts has been good to me as my regular pair of running shorts and casual summer bottoms.
Western Rise recently updated them, so I took a look at the 2022 version of the Movement Shorts.
While it isn't clear from the specifications, the new Movement Shorts feels like a different material, or, at least a different fabric weight. It feels softer on the skin, whereas the last version felt a little more crinkly.
On the 2022 version, the fit seems a little more relaxed.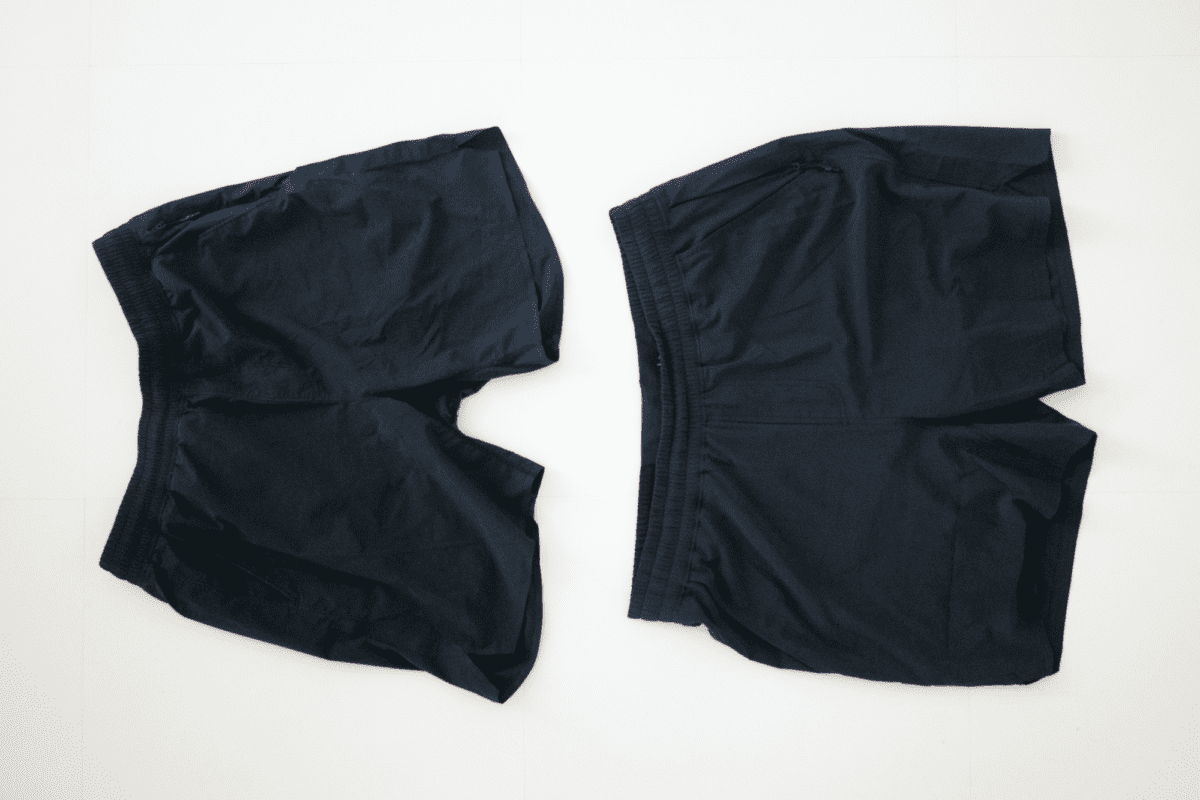 The black also carries a bit more of a reddish tint.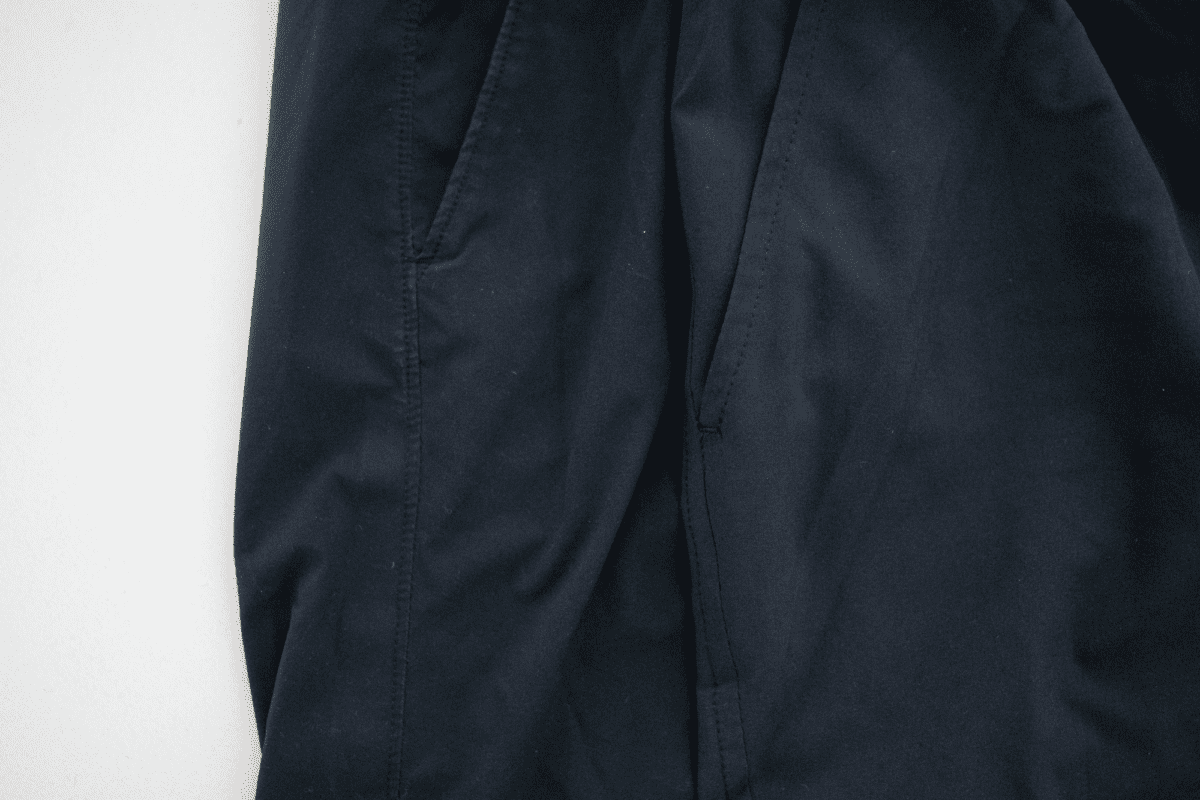 The ends of the zipper ties are also done more seamlessly. While it looks much better and you would feel it less in your pants. However, this also means that it could get lost in the waistband more easily.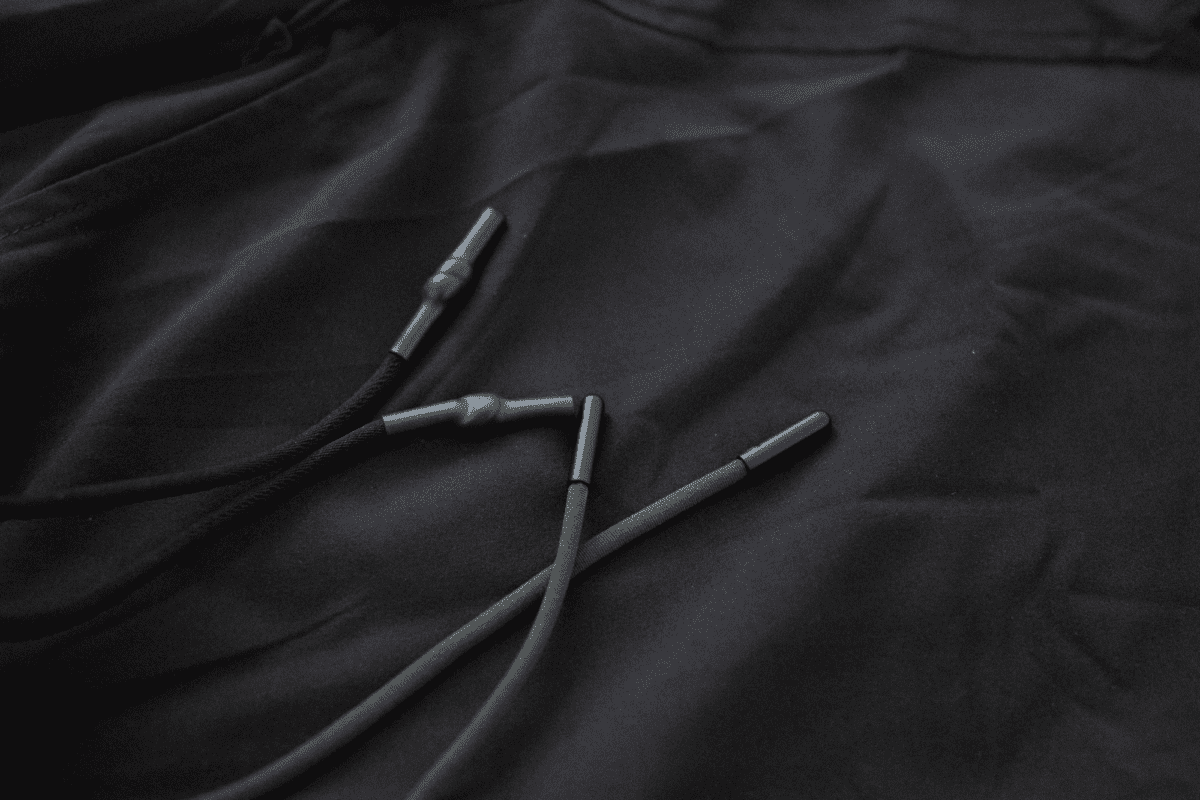 Wearing them for a couple of runs, the new version definitely feels more relaxed, almost like you are wearing nothing. I can totally see myself rocking these on a trip to Okinawa, from land straight to the sea.
Conclusion
The Movement Short is great as activewear, but for everything else, it's mediocre at best. Seeing as it's designed for a purpose, it isn't as versatile and probably not the best choice if you want one pair of shorts for everything.
Like this review? See all of my in-depth reviews.
Also, consider supporting me by being a Patreon. Every cent given will go back into improving the content of this website.
Tagged activewear review short western rise