This website is made possible by readers. I may earn a small commission when you buy through the links in this article at no extra cost to you. Learn more.
Details
Price

Free 3-day trial for pro plan
Starter $99 for 1 year
Pro $299 for 1 year
Overview
Hot on the heels of my Blinkist review, I'm back with another review of a book summary service, getAbstract. With the high bar set by Blinkist, which I confidently proclaimed to be the best book summary service out there, can getAbstract change my mind?
getAbstract hooked me up with a pro plan with access to over 20,000 summaries. I spent more than a month reading and listening to more than 100 summaries to write the best review I can on getAbstract.
What is getAbstract?
Reading an entire book is no longer trendy. Why waste time when you can absorb all the core learnings of a book within a fraction of the time? Welcome to the world of book summaries.
A book summary is all the main points of a book in a reader's own words. There are even services that deliver endless amounts of them to your favorite devices and getAbstract is one of them. getAbstract is a collection of over 20,000 business books, articles, and video talks compressed into 10-minute summaries, called abstracts.
It's easy to see that getAbstract is aimed at the corporate world with many business-related categories like management, marketing, innovation, corporate IT, and more.
Simply put, getAbstract is the best place you can get business-related summaries, compact enough for you to get all the key insights in under ten minutes.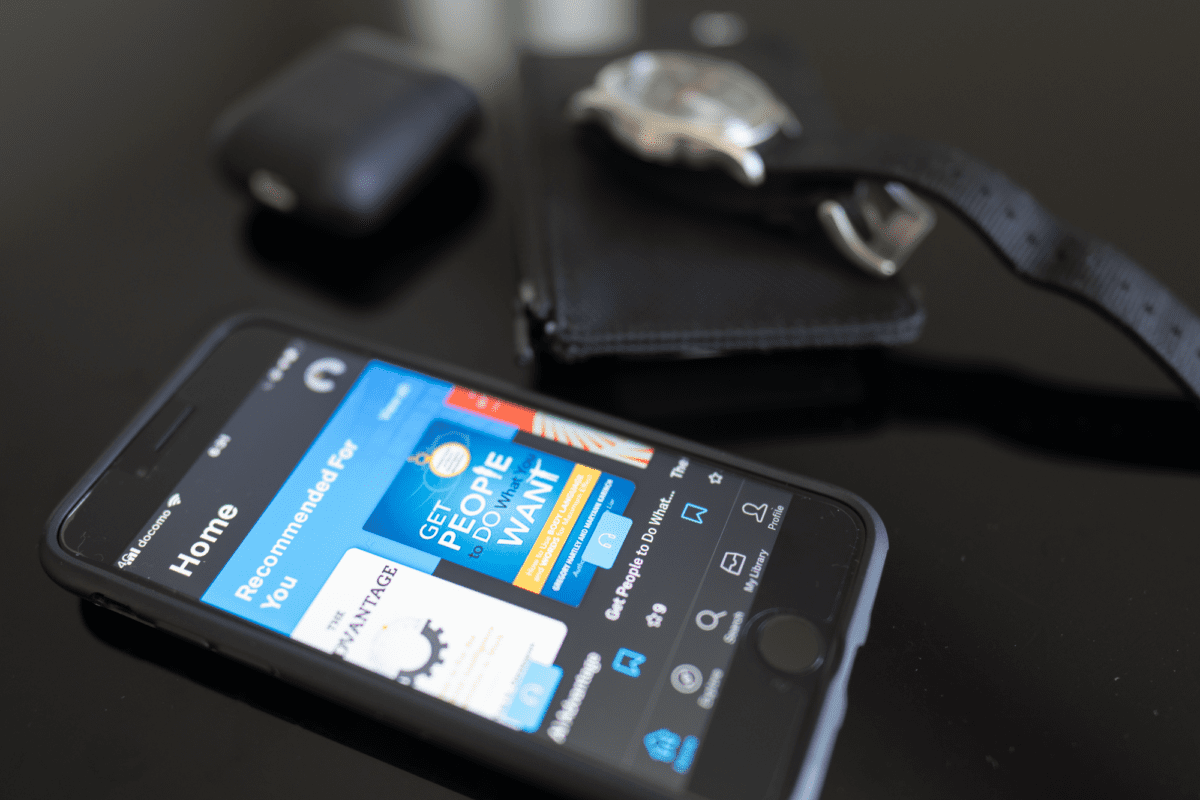 Are book summaries for me?
If you are an avid (traditional) book reader like me, then transitioning to a book-summaries-only diet has its fair share of goods and bads. And, like any diet, it works for some but might be impossible for others.
While different services offer varying standards of book summaries, the following applies to book summaries in general, and not just getAbstract's. While one could argue that this has nothing to do with a getAbstract review, I included it because there are people, like me, that are new to this hyper-productive world of book summaries that might need to know if it's right for them.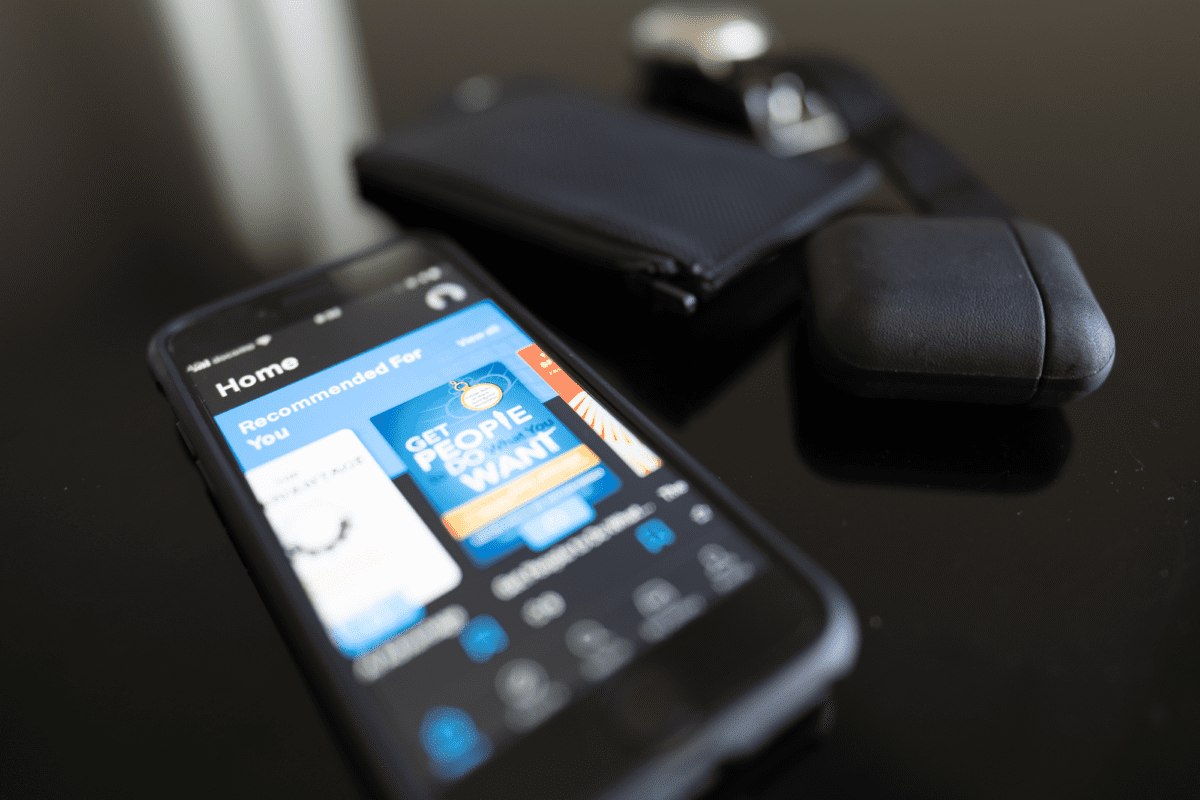 What's good?
Only the essentials
Book summaries are the minimalist versions of books. It strips away all the fluff, down to the essential key points. This saves time and energy your mind needs to draw out the main points.
You can read more
It takes about 6-12 hours to finish a book. However, you can complete a book summary in just under 10 minutes. It's like you have some kind of superpower to read ultra fast.
What's bad?
It's not as fun
A good book often uses simple anecdotes to support big ideas. It helps you to connect to the idea and most of all, it's fun to read. While getAbstract's summaries are not completely void of anecdotes, they are kept to the minimum.
It's an interpretation of a book
A book summary is written by someone other than the author. This means that you have to trust that the summary writer does a good job of interpreting the key ideas of the book.
It doesn't stick as well
Learning faster doesn't always mean you are learning better. Context helps build your understanding of the author's ideas. Without it, there is no support to those ideas for you to draw upon when trying to apply or share them.
Is getAbstract Easy to Use?
getAbstract's website and app look clean and simple, but not particularly beautiful or intuitive. The layout and typeface used make it look more like a news app than a reading app.
The entire experience is not too hard to understand, with three main screens, Home, Explore, and My Library.
But no one likes ads, so I got rid of them. If my articles helped you, I ask for your support so I can continue to provide unbiased reviews and recommendations. Every cent donated through Patreon will go into improving the quality of this site.
Home
The Home screen is a landing page with an assortment of recommended summaries. At the top, there is a banner showing the highlighted channel, which is what getAbstract calls its categories.
The banner is followed by a "Recommended For You" section which shows you a list of recommendations based on your past reading behavior.
This is followed by Latest Summaries, Featured Channels, and Editor's Picks.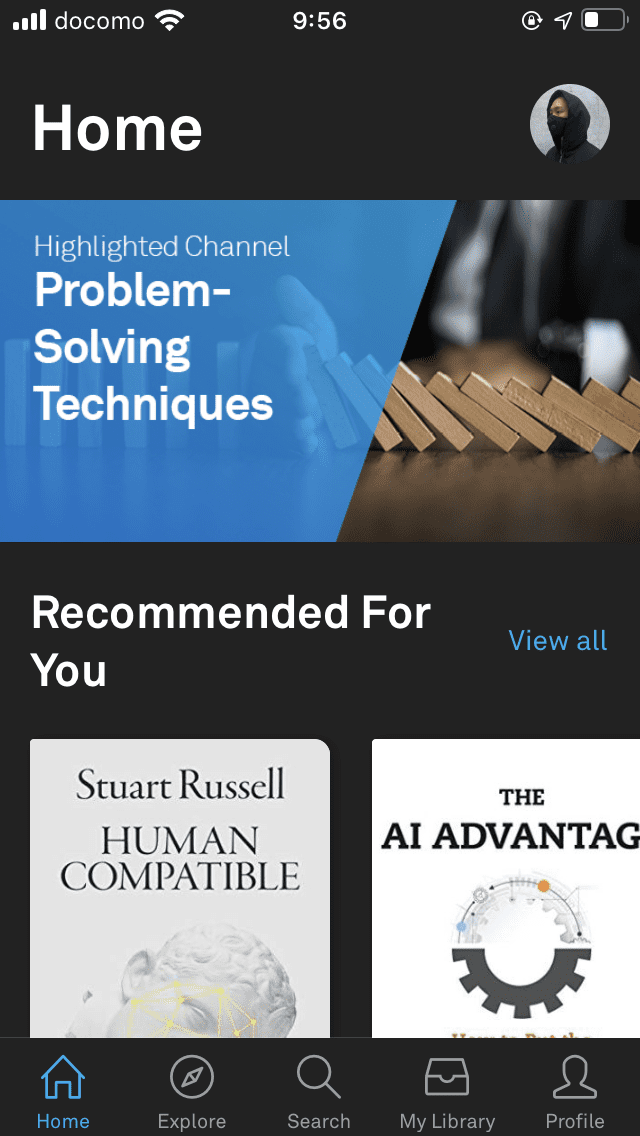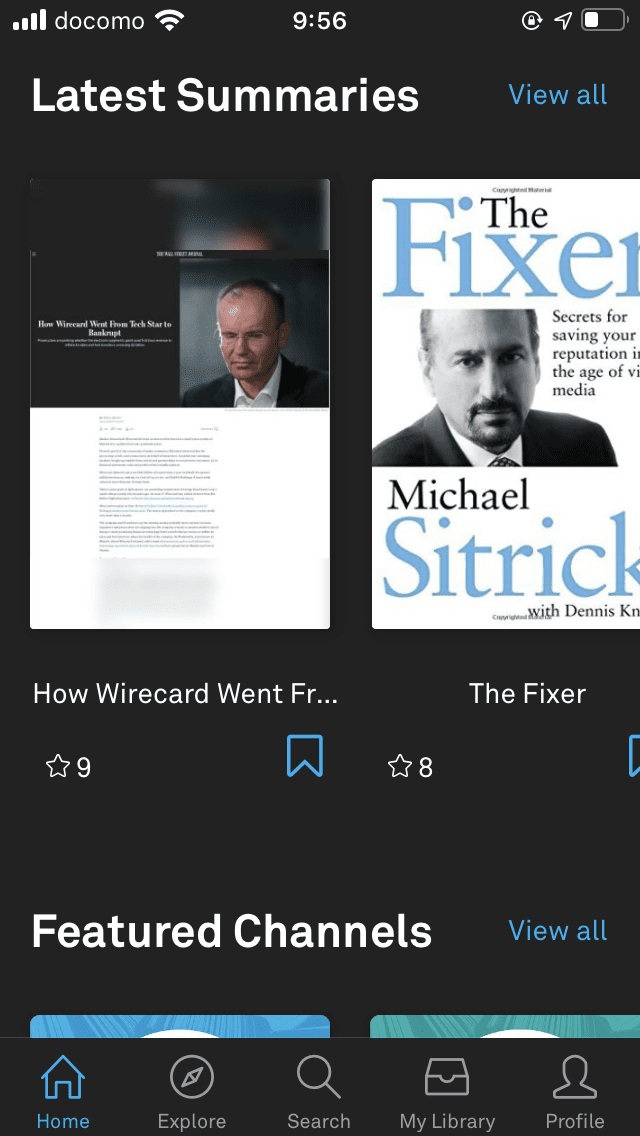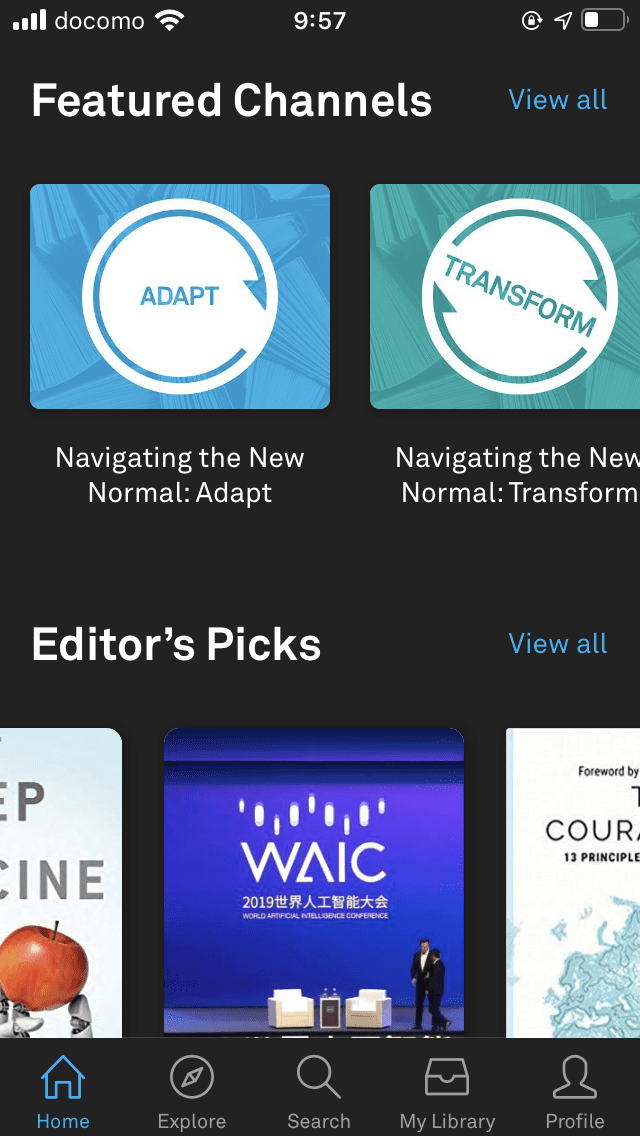 This screen doesn't feel very intentional. I usually take a quick look and if nothing catches my eye, I move on to the Explore screen where some real summary-finding action can happen.
Explore
In the Explore screen, you can see popular summaries as well as a list of channels to decide the topic you want to find a summary in. Each summary comes with a rating to help you decide if the summary is worth your while.
The rating is based on the following criteria
Acceptability How easy the ideas and concepts can be applied to your daily business operations
Degree of Innovation Are the ideas new or built upon existing ones
Style The degree of readability
You'll find that most of the ratings are within the 6-10 range with most being eight and above. getAbstract picks the cream of the crop, so you'll be choosing your summaries by only a difference of a couple of points.
At times, you'll click into a summary only to find that it isn't available. I thought it was totally unnecessary to include summaries that are not yet available and just makes for bad user experience.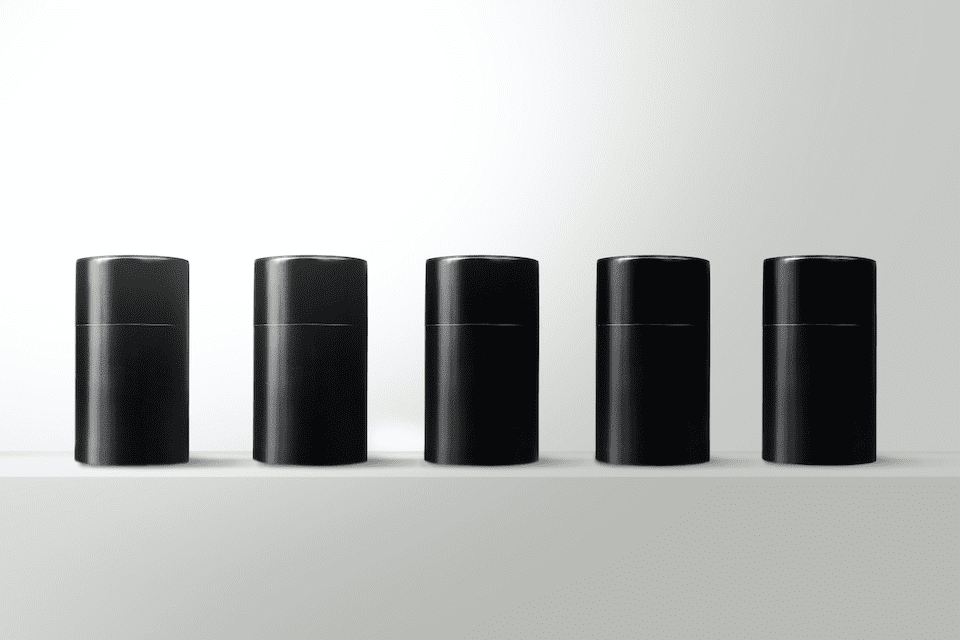 I found a 100 year old company that would create these heirloom quality canisters for me. They are handmade and will keep your tea leaves, coffee beans or anything that you need dry for years to come.
or read review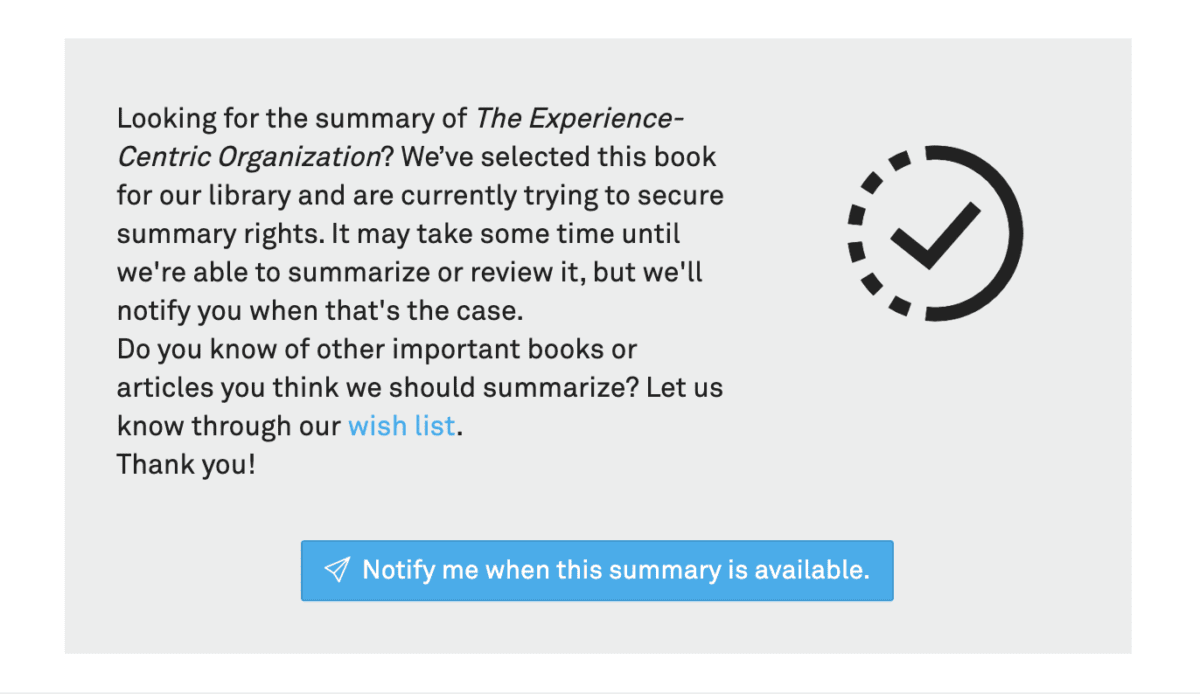 My Library
The library contains a variety of ways you can save your summaries. They are
Playlist
You can save audio summaries and play them in sequence. You can't have multiple playlists. There is also an option to sync the summaries to your device so you can listen to them offline.
Read Later
This is similar to YouTube's Watch Later function. It's a list of summaries that you procrastinated on. There is also offline sync for this.
Liked
These are summaries that you like (clicked on the heart icon). Once again, offline sync is available for this list.
Reading History
A list of summaries you've read. This list gets very long as you continue to be a getAbstract user and it's a bummer that they don't have a search feature for this. On my iPhone SE 2020, I can only see two summaries per view, which means it'll take a lot of scrolling to get to a summary I read a long time ago.
Sent to you
This consolidates personalized recommendations that have been sent to you via a periodic email. If you are trying to be a digital minimalist like me, you can turn off the personalized recommendation email, but this section will remain and will just empty.
My Channels
This lets you create your own category where you can add summaries and organize them to your liking.
Following
You can choose to follow channels that interest you and those channels will appear here.
My Highlights
You can highlight passages within summaries and those highlighted passages will appear here for reference.
I rarely reread summaries, so I seldom make use of the Library's features. But for those who like to get super organized, getAbstract lets you do so easily.
Reader
As someone is used to clean, minimal reading experiences where you can focus on the content and nothing else, I found the web reading experience a little distracting. The way the quotes were designed as well as how the blue icons on the left stay on screen even as you scroll are small, unnecessary details that slightly distract from the reading experience.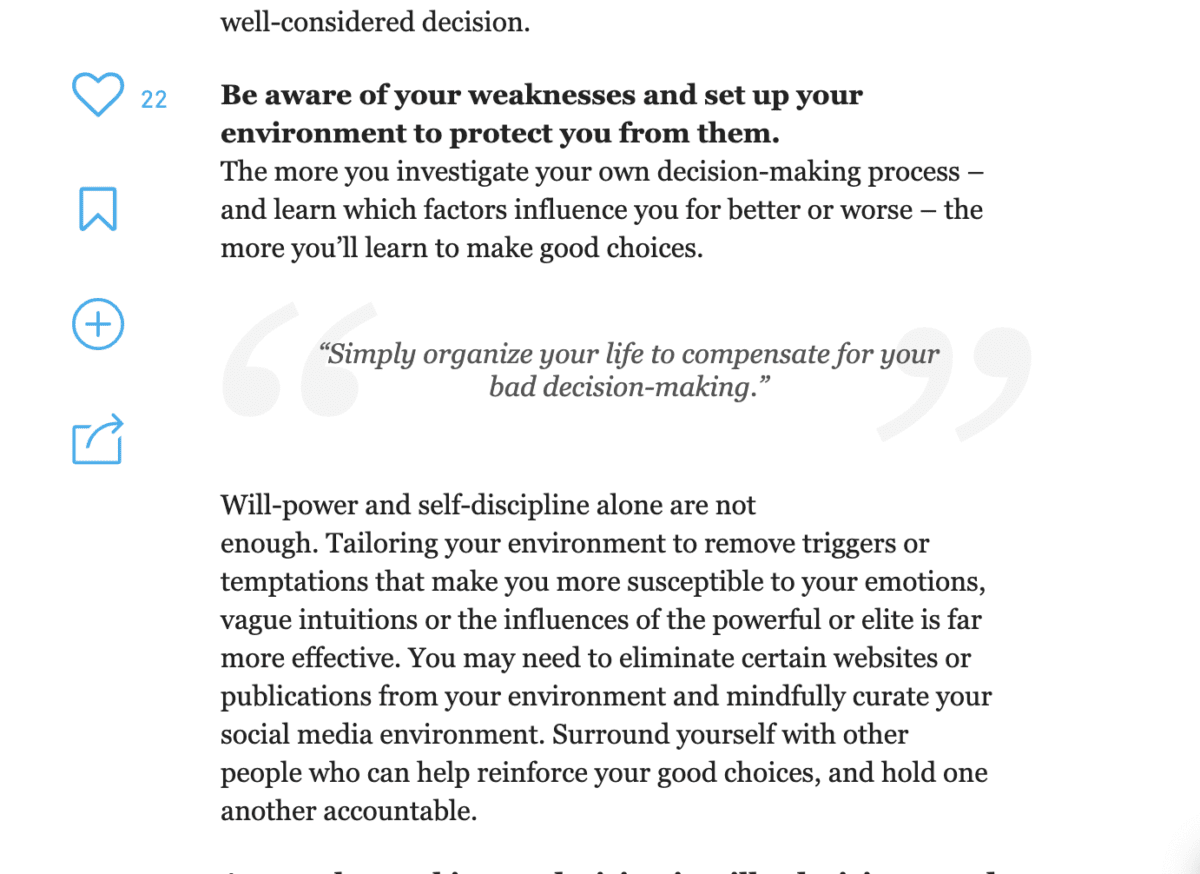 The experience on the app is much better, with a cleaner reading experience available in light or dark mode.
While the content itself was good, there is an apparent lack of attention to detail. I spotted typos, awkward formatting, extra spaces, and lack of spaces. For the price you are paying, these types of mistakes are unacceptable for a service meant for professionals.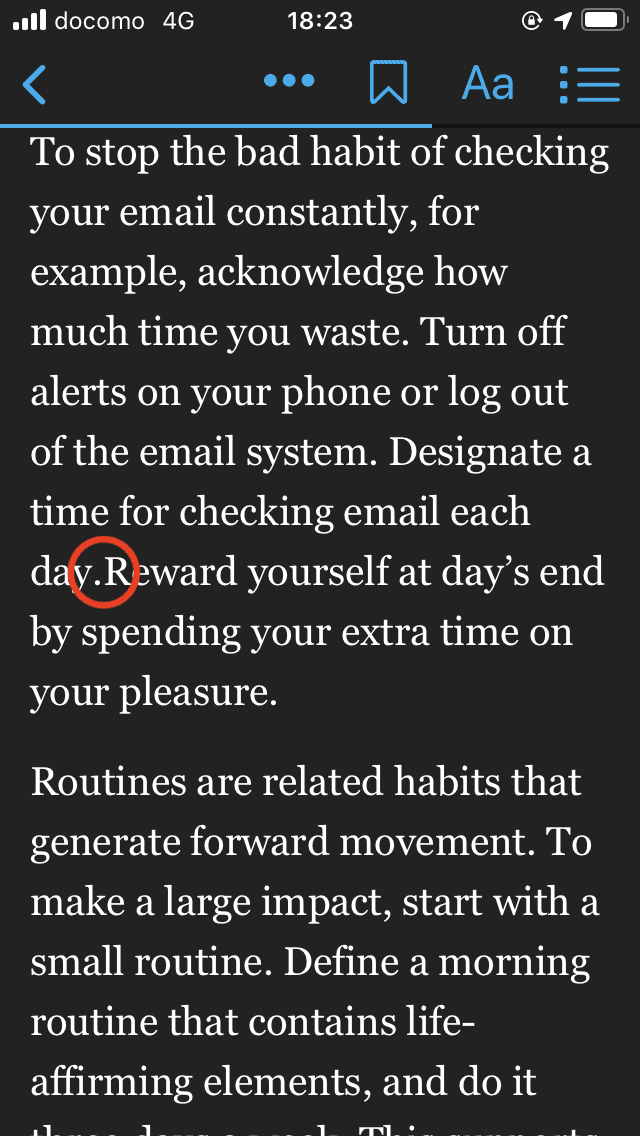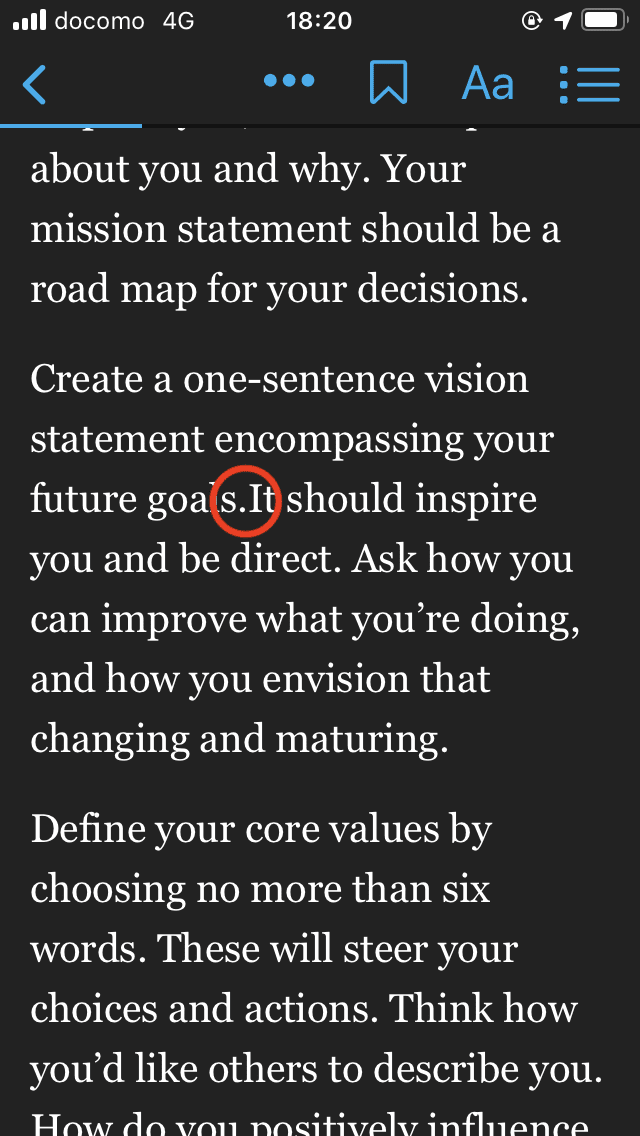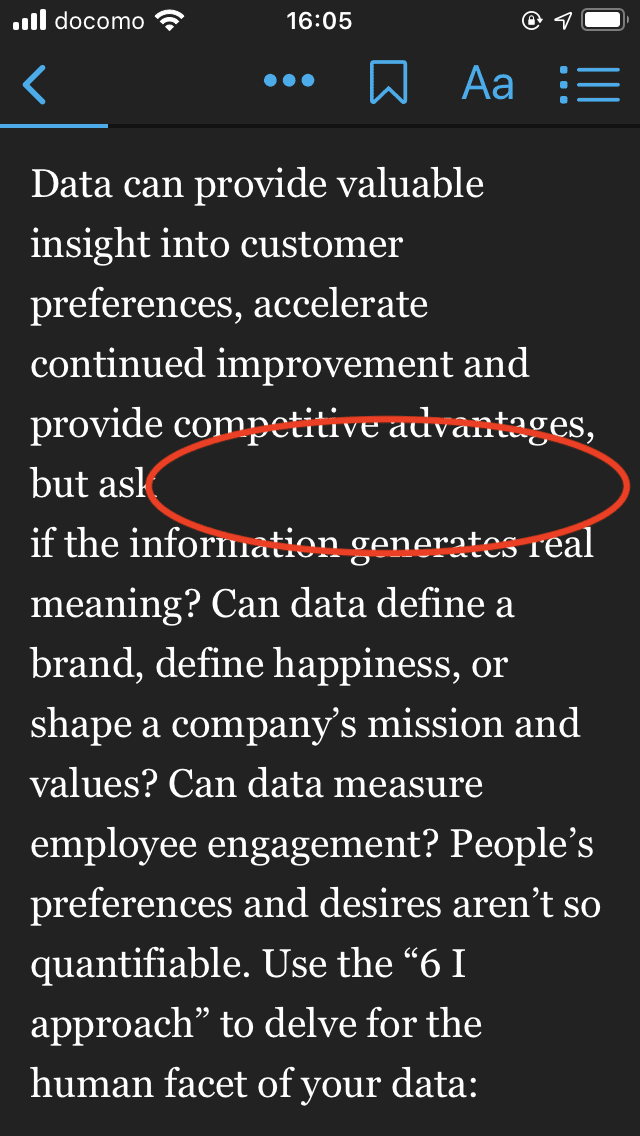 Is getAbstract right for me?
For many, whether to choose getAbstract comes down to one thing; the summaries. It's their core offering and what you are paying for. This getAbstract review aims to tell you if you should get it.
Here are some of the good and the bad that I experienced with getAbstract.
Good: Wide range of business topics
getAbstract covers a wide array of business topics like leadership, management, sales, human resources, and communication. They also have summaries on more specialized areas like design or agile development, but with understandably fewer choices.
Good: Rating
Each summary comes with a rating. Although most ratings are six and above, it's often the deciding factor for me when I'm torn between two summaries. There is also a function to like or add comments to a summary, which helps further inform your choice.
Bad: Summaries are short
I didn't mean this as a joke, because I know summaries are short by definition. I mean they feel short, even for summaries. Each summary is kept to under 10 minutes and that's little time to pack in so much information. Sometimes I finish reading and don't really know what I've learned and had to go back to review it.
Bad: Few summaries have audio
Most of the summaries on getAbstract do not come with audio. As someone who is mostly an ebook listener, I tend to pass on summaries just because of the lack of audio. Sometimes I just need a sexy, chocolatey voice to talk to me about leadership…
Conclusion: getAbstract is perfect for professionals
While there isn't anything inherently stand-out about the user experience, the main draw of getAbstract is the massive library business-related content. In other words, if you are someone looking for summaries geared at improving your professional skills, no other services can beat getAbstract. But if you are just a casual reader, other services like Blinkist is worth considering.
How much does getAbstract cost?
I know my getAbstract review has already gotten you ready to throw some cash at it. But just how much cash do you need?
getAbstract offers three days of full online access. This means that you get exactly what a paid member would get during that time. Best of all, no credit cards are required and the trial will not automatically renew like some pesky app store subscriptions. Given these conditions, there is absolutely no risk in just trying out the service.
Once you've decided on being a paid user, there are typically three plans you can go for. Here's how they compare;
All plans give you unlimited online access to summaries on web and app (iOS and Android). Here's where they differ.
Starter
Pro
Enterprise
Cost per year
$99
($8.25/month)
$299
($24.90/month)
Contact for quotation
No. of Summaries
5,000
Over 20,000
Over 20,000
Features
Unlimited access on web and app.
– All Starter features
– Offline sync on app
– Downloads of PDF, ePub and MP3
– Send to Kindle
– Audio playlist
– Personal channels to organize favorites
– All Pro features
– Customized company portal
– Dedicated customer success manager
– Learning tools
– 7 languages
– API access, custom SSO & LMS/LXP integrations
– Advanced reporting
I would recommend you to try the service out with the free trial and then the starter, instead of going straight for the Pro plan.
Conclusion
getAbstract is unapologetically for professionals and the content (as well as price) is curated accordingly. The service is easy to use, but doesn't offer any "wow" quality.
Ultimately, you are pay for the content so signing up for the free trial will let you decide if the content is up to your standards.
Like this review? See all of my in-depth reviews.
Also, consider supporting me by being a Patreon. Every cent given will go back into improving the content of this website.
Tagged books getabstract review tech