This website is made possible by readers. I may earn a small commission when you buy through the links in this article at no extra cost to you. Learn more.
Details
Price $85 on bellroy.com
You can also get it from urbancred.com using the coupon code ALEXKWA at checkout for 10% off.
Size 102mm x 90mm
Material Premium, environmentally certified leather
Overview
I have great impressions of Bellroy. Their design sensibilities seem concise and very clean. These impressions became experiences after having a chance to try their Classic Backpack Plus.
They sent me their Note Sleeve, so I put away my TOM BIHN Minimalist Wallet and spent about a month with the Note Sleeve, so I am pretty confident I'll able to tell you all about it.
Style
As with their entire product line, the design of the Note Sleeve is simple and well-considered. On the outside, the surface is entirely leather, giveing it a classic, stylish look.
On the front, there is a single "bellroy" debossed logo.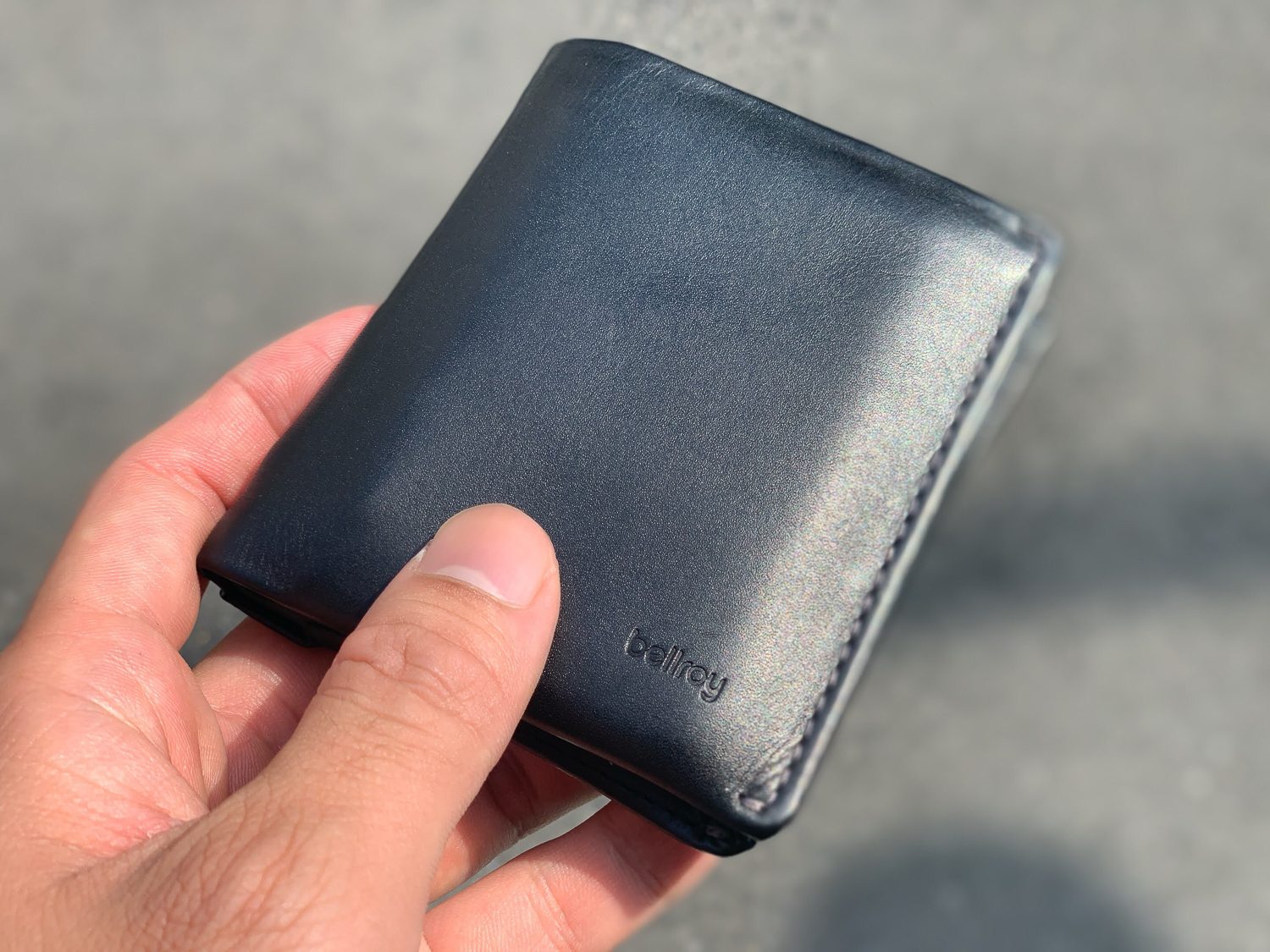 The entire wallet is in black leather with black stitching, with the exception of the notes compartment. It's lined with a patterned fabric, which looks kind of old-fashioned to me. As always, I would prefer if it was just black.
The wallet goes well with my all-black wardrobe and looks in place in both formal and casual situations. The leather really oozes a mature charm that I can appreciate at my age.
Material
Bellroy primarily uses five kinds of leather and this wallet uses their "Dressed" leather. The "Dressed" leather is a semi-aniline dressed leathers are more resilient to marking than our naked leathers, while still retaining a natural appearance. This means it would look newer for longer.
The leather used on the Note Sleeve is premium hides tanned under gold-rated Leather Working Group environmental protocols.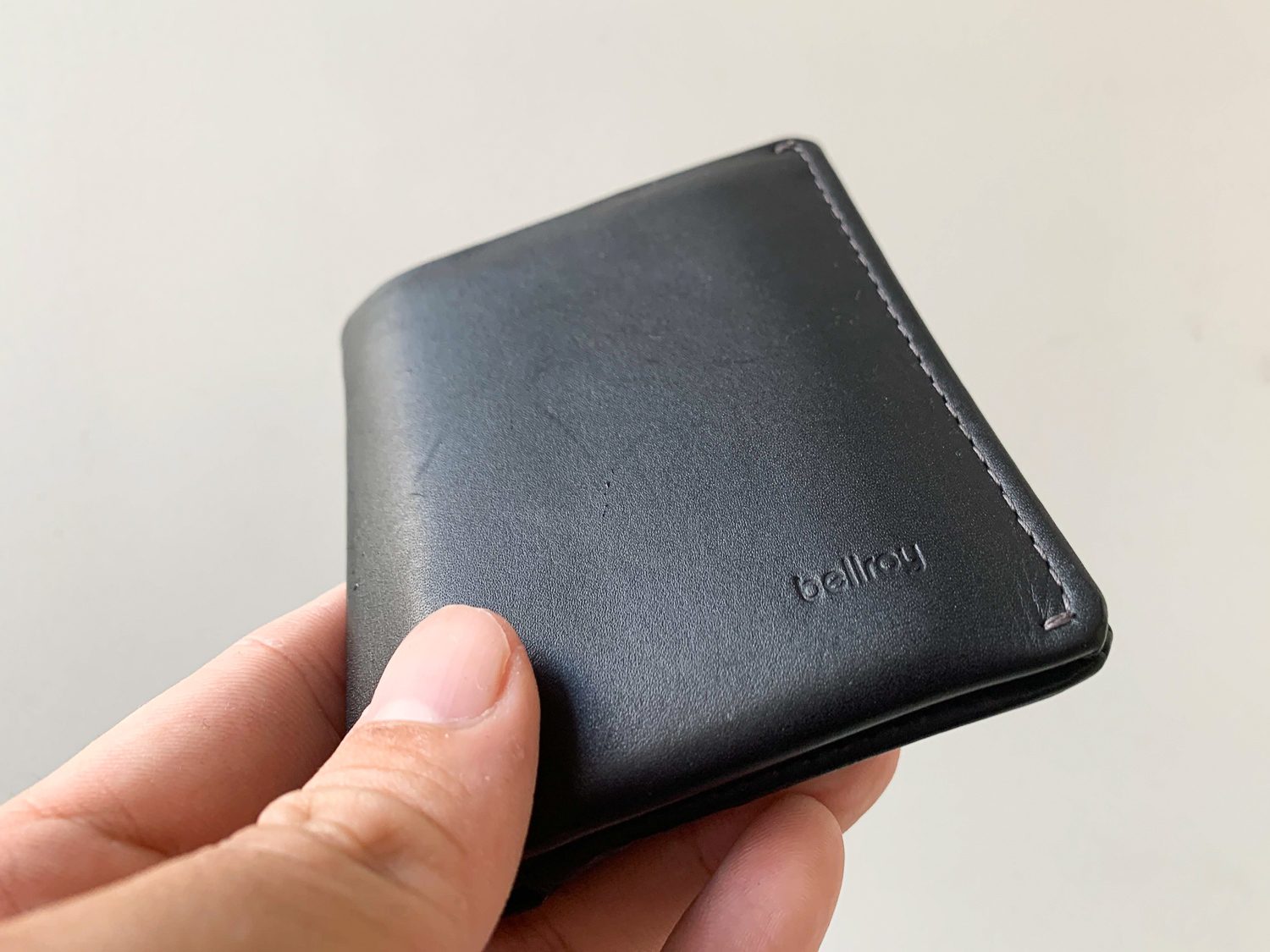 They are dyed through so they age gracefully. The woven fabrics used in the note compartment is sustainably produced and chosen for their durability and lightweight performance.
Usage
The organization of the Note Sleeve is pretty simple. three card slots, and all other cards in a shared slot. You can access the cards in the slot by pulling on the tab.
But no one likes ads, so I got rid of them. If my articles helped you, I ask for your support so I can continue to provide unbiased reviews and recommendations. Every cent donated through Patreon will go into improving the quality of this site.
I found that three easy-access slots was just the right amount for me, since I mainly only use a single credit card. I put my convenience store point cards in the other two slots.
When you pull up the cards from the shared card slot, the cards stay bunched together, so you would have to look through them.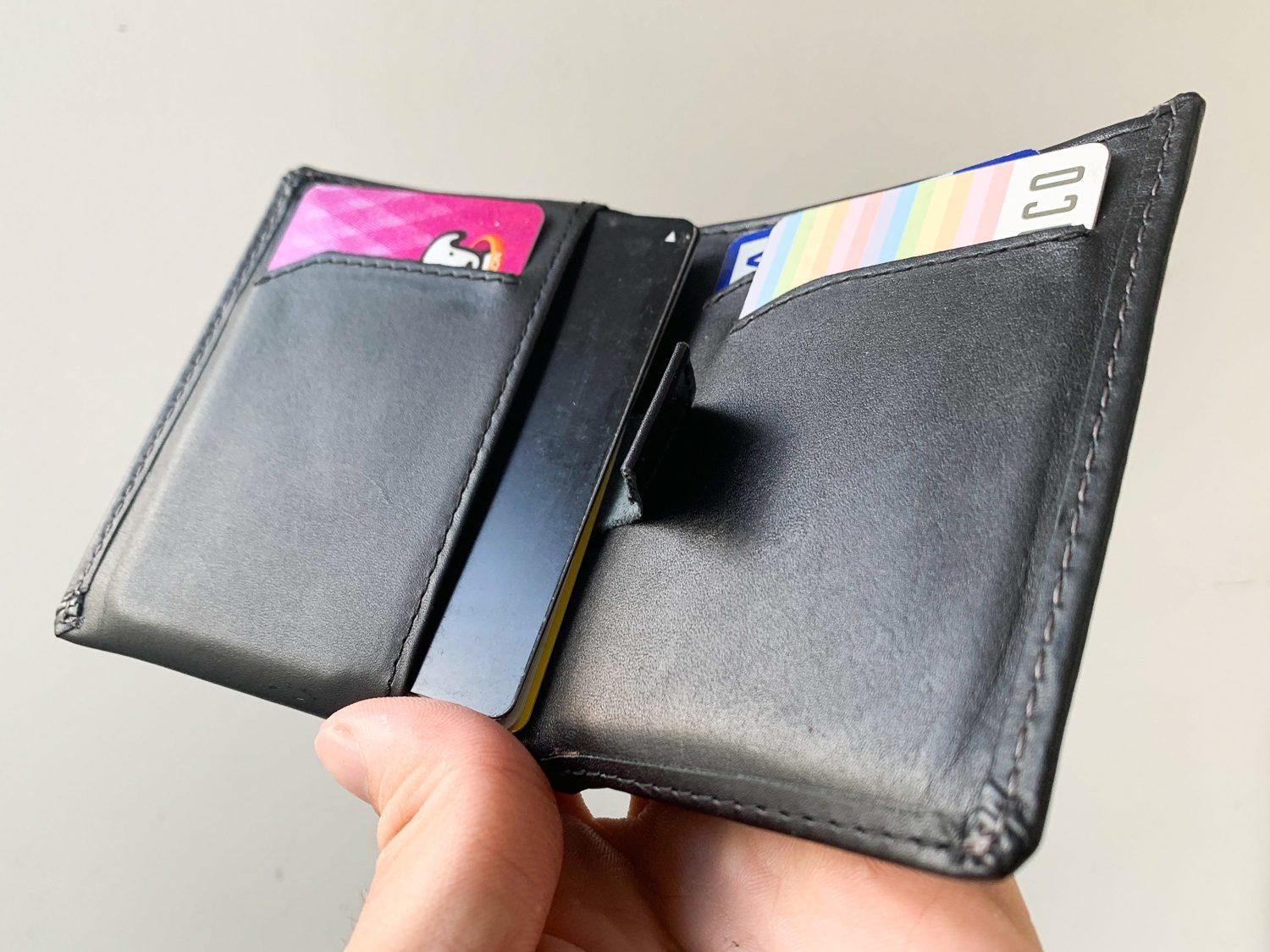 The note compartment fits a ¥10,000 bill just right, so I kind of wish there is a wee bit more leeway to put in notes more easily. In the notes compartment, there is a slot for business cards and a slot for coins.
I wouldn't recommend using the business card slot, because leaving my business cards in it for a few days, the edges started wearing down and they became unacceptable to give out, especially in Japan.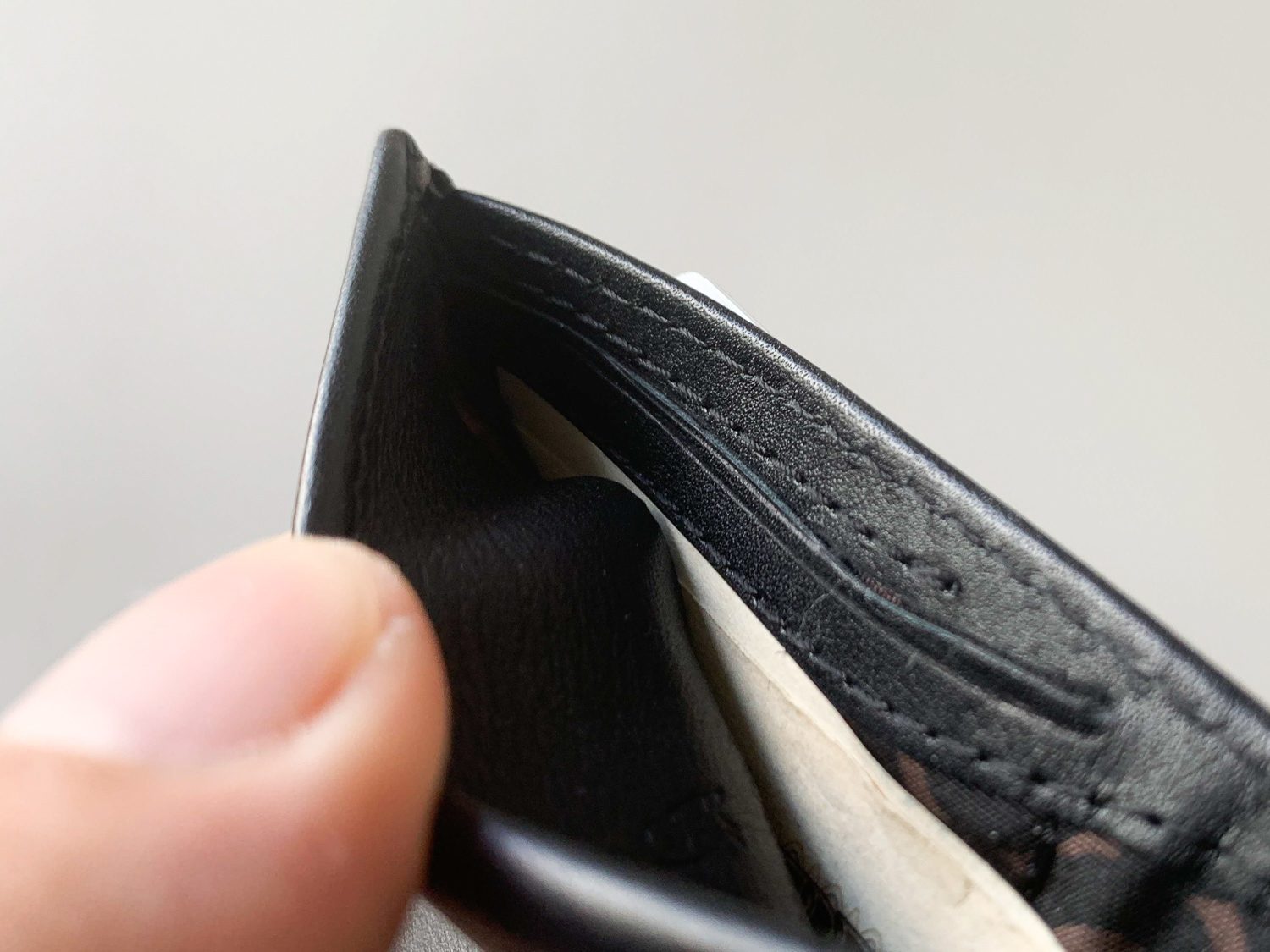 There is a coin slot within the note compartment. You dump all your coins in there and a leather tab prevents the coins from falling out of it. While this is a novel way to manage coins, it's unfortunately the part that I have the most issues with.
With all your coins in a card-like slot, it means that there was no easy way to fish out specific coins. For someone like me who like to carry as little coins as I can, I have to pour all my coins out and then try to put the remainder back in.
As if pouring the coins out wasn't a hassle enough, putting them back is equally painful.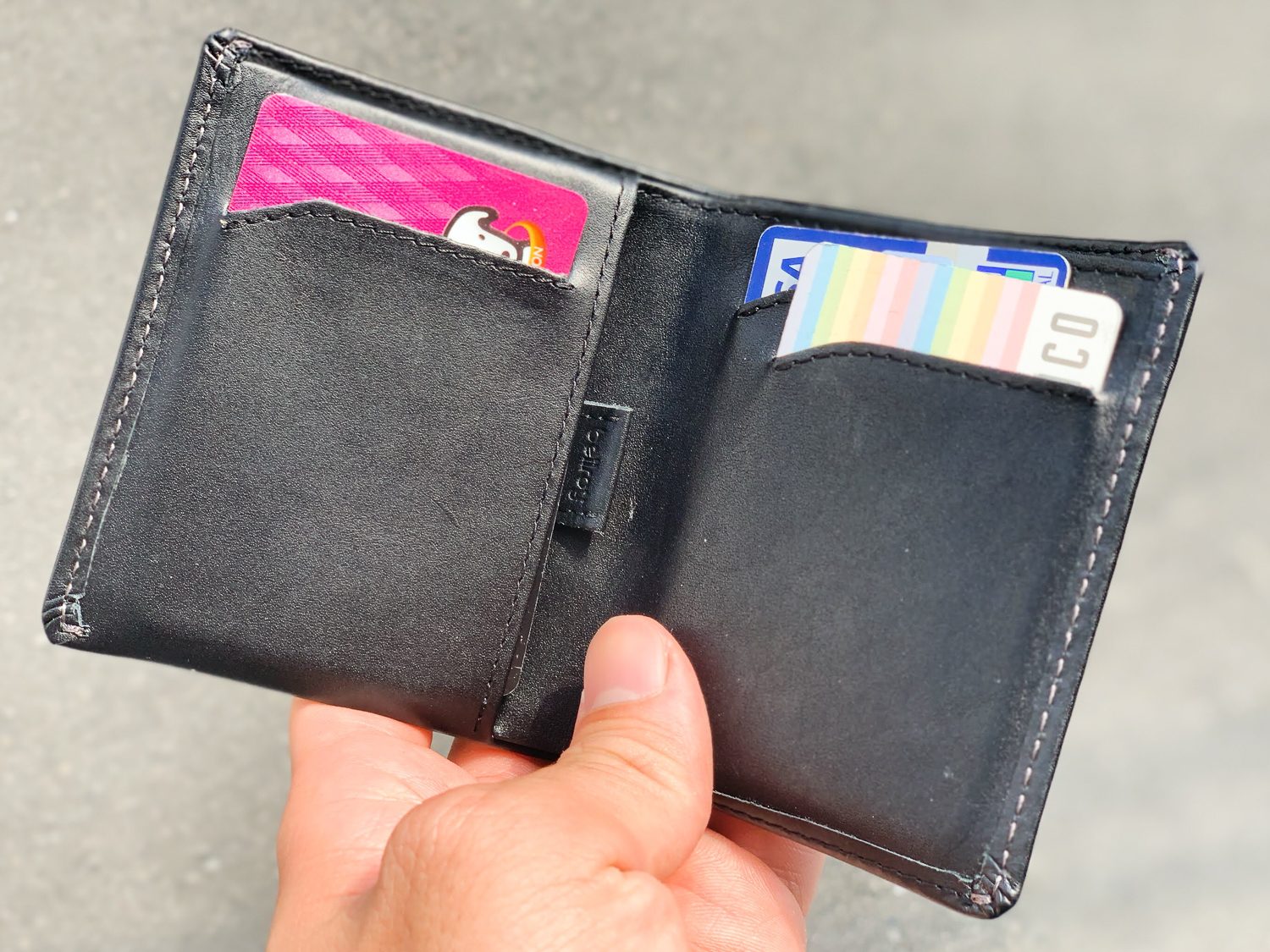 To put them back, I slide the coins from my palm, down my fingers, into the slot. This means there's a chance that some of the coins would go off the side or drop on to ground. The whole experience certainly isn't a delightful one.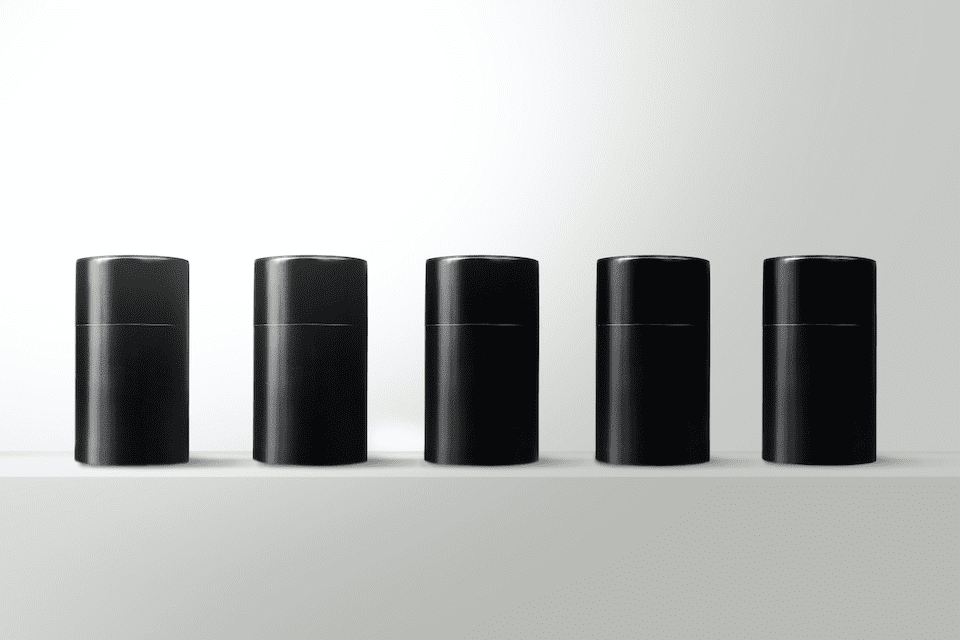 I found a 100 year old company that would create these heirloom quality canisters for me. They are handmade and will keep your tea leaves, coffee beans or anything that you need dry for years to come.
or read review
The leather itself held up well in my month of abuse. I didn't take any special care of it, yet it was able to keep visible deep scratches to a minimum.
Conclusion
As Bellroy has always delivered consistently from a design standpoint, this wallet is no difference. However, the coin slot still needs a little consideration in usability.
Like this review? See all of my in-depth reviews.
Also, consider supporting me by being a Patreon. Every cent given will go back into improving the content of this website.