This website is made possible by readers. I may earn a small commission when you buy through the links in this article at no extra cost to you. Learn more.
Details
Overview
What got my curiosity with Wool and Prince was their legendary, much hyped about merino wool shirts, but what got my attention was that they share many of the same values as I do when it comes to minimalism.
"Wool and Prince is founded on the idea that guys get more out of life when they have fewer things." is how they explain the brand's beginnings. To me, the minimalist mindset has never been about hating things. In fact, quite the opposite.
It's about only owning the things that would contribute to the life you want. And things do matter.
A core principle of mine and, many minimalists alike, is to own less things. But at the same time, it's to make sure those things are of the highest quality and a joy to own, or as Marie Kondo puts it, "sparks joy".
In fact, Mac Bishop, the founder of Wool and Prince, begun a movement when he wore just a single shirt for 100 days in a row without cleaning. The brand has come a long way from this "PR stunt" and is now a well-respected and beloved travelwear brand known for their extensive use of merino wool.
For obvious reasons, the merino wool shirts, which Wool and Prince are best known for, are not selling too well the last year. But they reacted appropriately with their latest WFH-focused collection.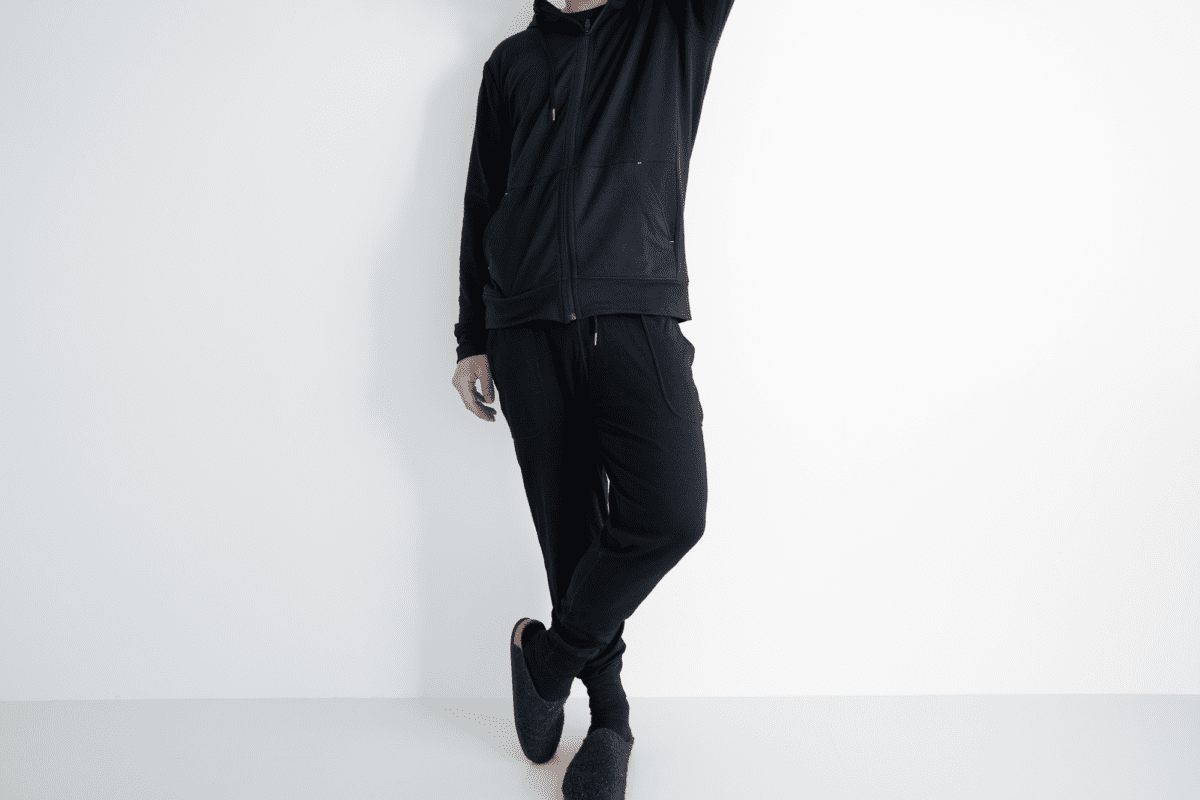 Many are calling the COVID-19 pandemic the biggest WFH experiment ever. As a fully-remote worker before pandemic started, I've been curating my loungewear collection for a few years now.
The pandemic only intensified my need for well-made, reasonable-looking pants that are comfortable enough to wear the entire day and night.
Now that travel isn't an option, I spend most of my days in lounge and jogger pants, rotating between the Western Rise Spectrum Pants, SEAGALE Merino Joggers and the Lady White Co. Sport Trouser.
Even among this category of athleisure bottoms, there are subtle differences in fit, style and comfort that makes one better than the other. I hope to offer some insights on Wool and Prince's take for those looking for a comfy companion for the most lethargic of days.
But no one likes ads, so I got rid of them. If my articles helped you, I ask for your support so I can continue to provide unbiased reviews and recommendations. Every cent donated through Patreon will go into improving the quality of this site.
Style
For many, the style of a pair of lounge pants is not the biggest priority.
After all, most think of lounge pants when they want to be at their most comfortable. But to me, there isn't any reason you can't have both (except maybe cost, of course).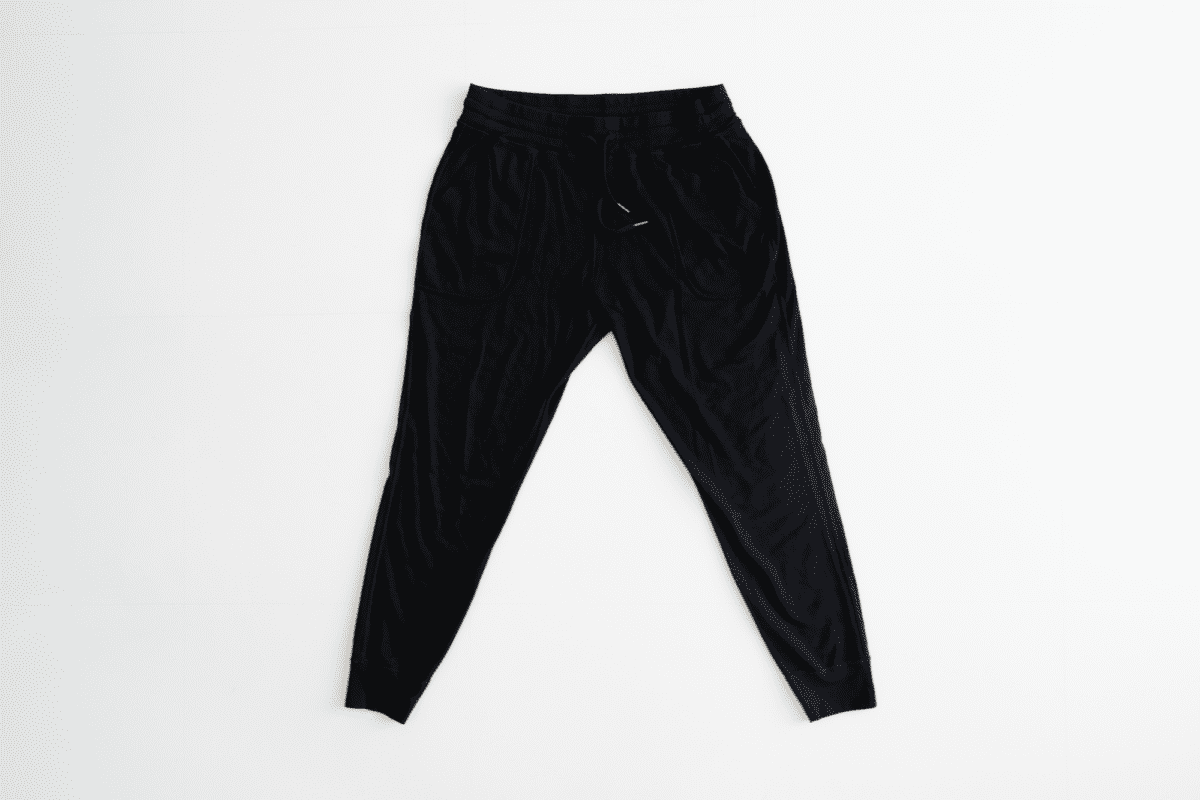 Getting the right fit of lounge pants can be tricky. Too straight or baggy a cut and it will come across looking like a pair of sweatpants and you lose the versatility of going out in them if you give half an ass about how you look.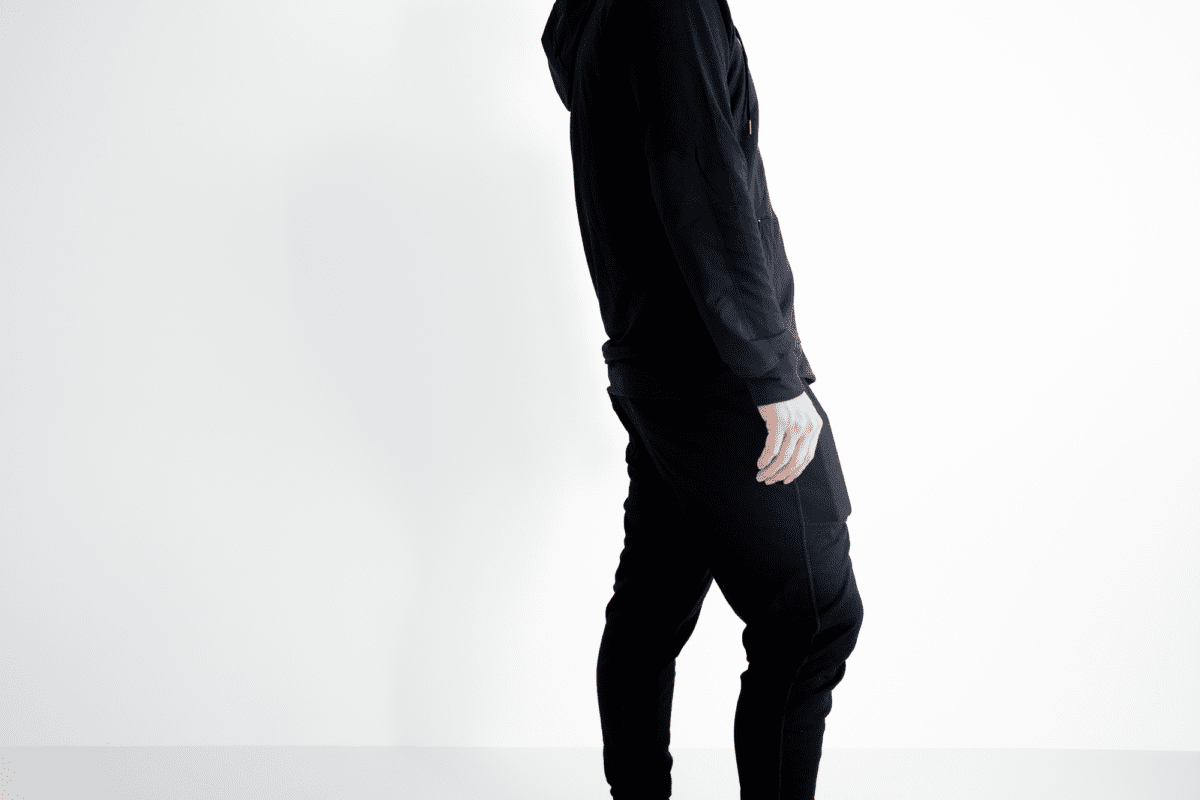 The Lounge Jogger is slim, but not skinny that the shape of your bulge shows (too much). The Jogger is also tapered from the knees, giving it a modern, shinobi-like look. At the same time, it also makes it look like long johns. I feel conflicted.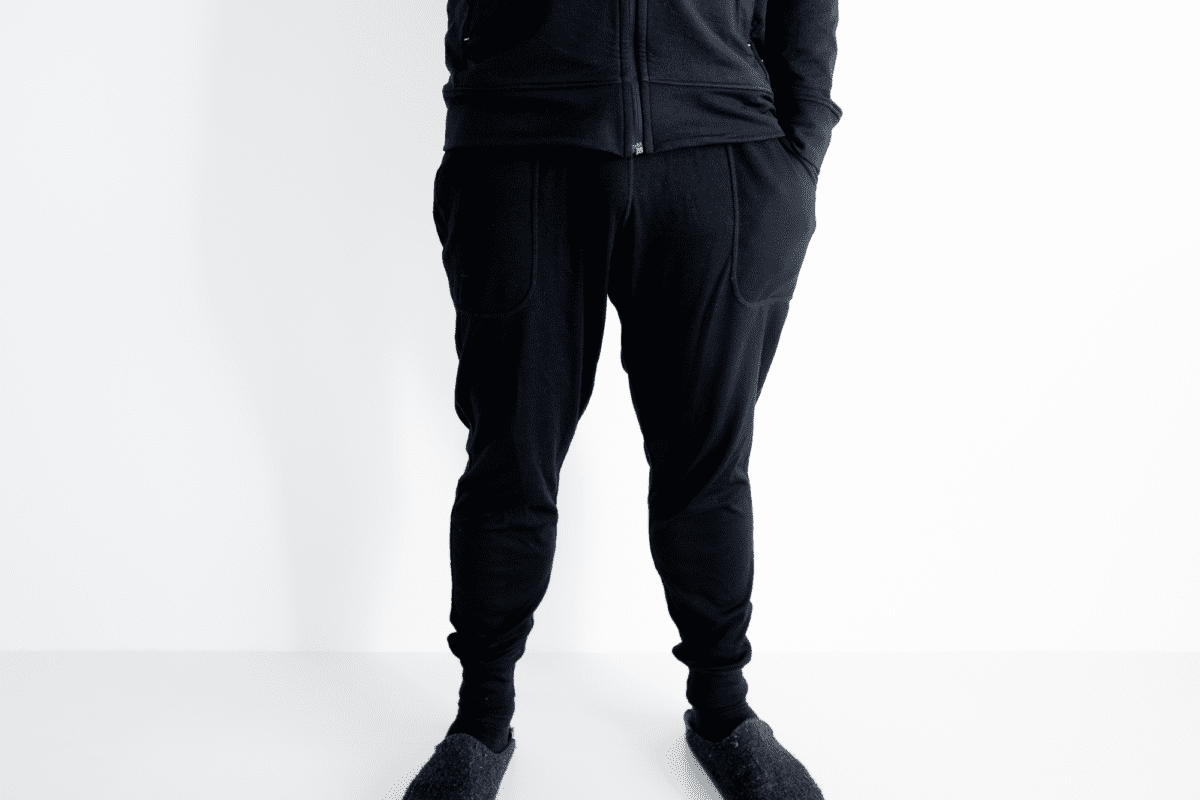 In general, lounge pants lack structure, which is what makes them so comfortable. There are some "tech" joggers that look similar to regular pants but most of them feel closer to regular pants, which defeats the point.
The Wool and Prince Lounge Jogger, as the name clearly suggests, has been designed for lounging. It's not trying to double as a go-out pair of pants, although I wouldn't mind taking out trash or make combini runs in them.
These look a little like nicer long johns but I wouldn't recommend them for events that you have to impress, like a date, unless it's to Netflix and chill.
In addition to the laidback styling, Wool and Prince added their own flair with outward-facing, visible seams which adds to the casualness.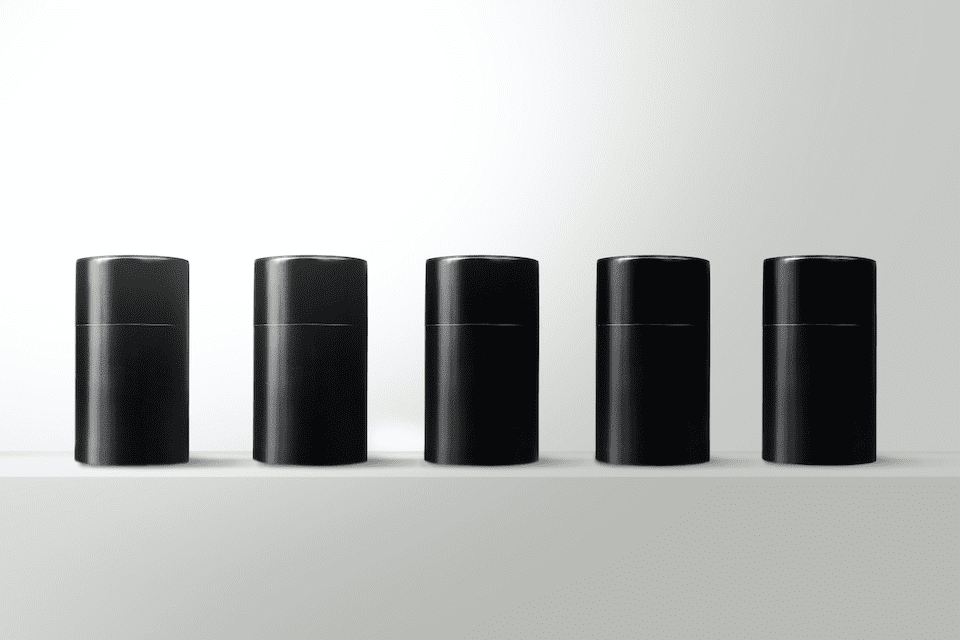 I found a 100 year old company that would create these heirloom quality canisters for me. They are handmade and will keep your tea leaves, coffee beans or anything that you need dry for years to come.
or read review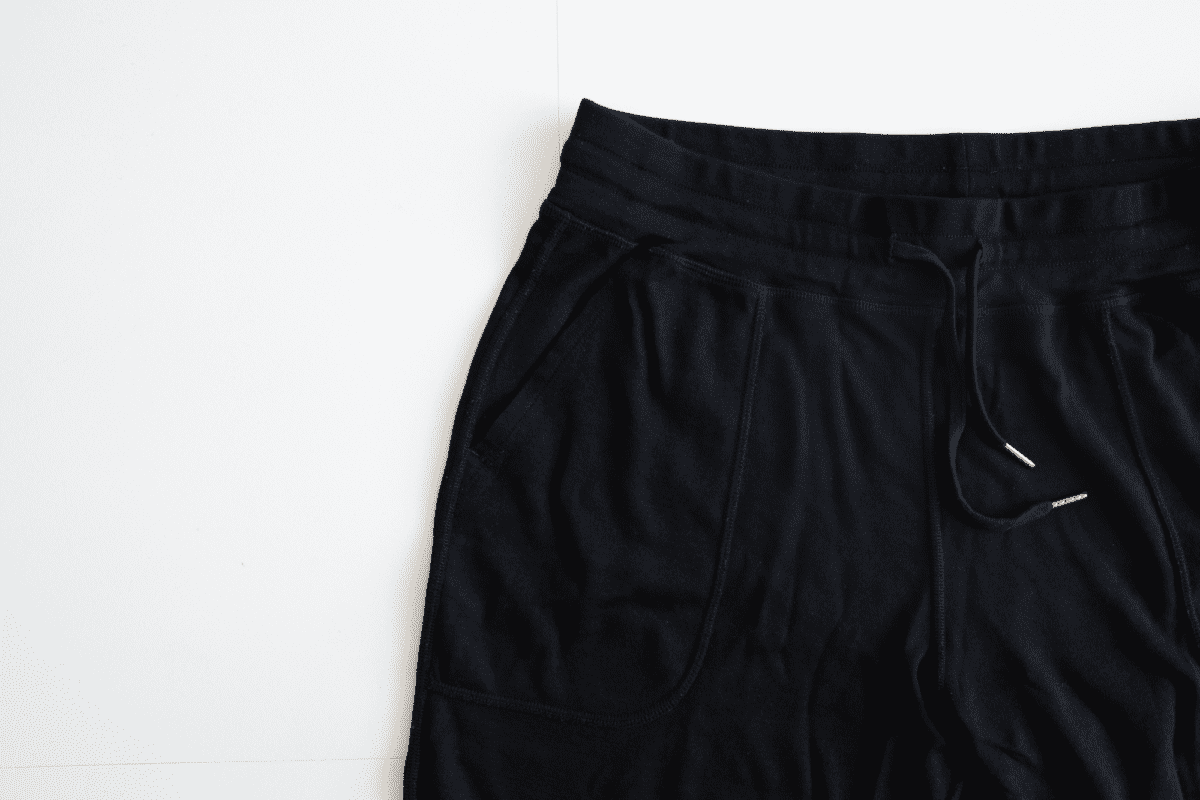 Fit-wise, it's has a reasonable drop crotch to ensure your man parts have sufficient air flow. The drop crotch is subtle and not douchey like Justin Bieber a few years back.
While some jogger pants don't have ankle cuffs, this one is unapologetically a lounge pants and therefore sports them. It doesn't try to hide it.
It comes in just one color, black. As someone who only wears black, I have no problems with the lack of choices. Attention has been paid to make sure the black is consistent down to every small detail, like the drawstrings and threading.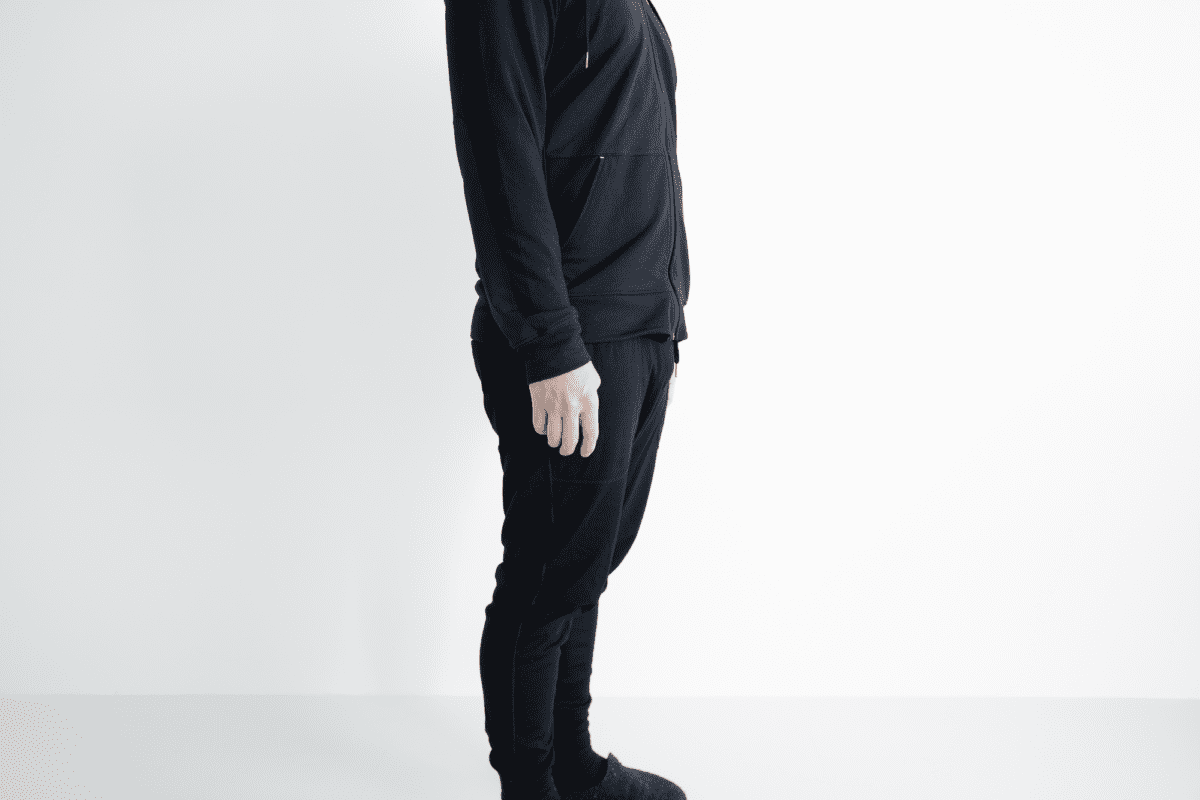 I'm usually a size 33 or 34 for single-sized pants, like the Outlier Slim Dungarees, and a size large for Wool and Prince tops.
For the Lounge Jogger, I went for a size large. I'd say that the size large would be good for anyone between 32-36″ waist size.
These are for lounging in and have the structure of a pair of long johns. I wouldn't risk sizing down and risk having the shape of your junk accentuated. Since they come with drawstrings, sizing up for more comfort if you are in between sizes is what I recommend.
The Wool&Prince Lounge Jogger is chill and nonchalant. Match it with an oversized t-shirt and you're perfectly dressed for getting overpriced coffee at your neighborhood Starbucks.
Material
It's made of 78% merino wool, 22% nylon. While a 100% merino henley would have a more luxurious drape and hand feel, it would lose out in the durability aspect. 100% merino also costs more and will drive up the already premium price tag.
In case you don't already know the benefits of merino wool, it's the darling of the travel community, a super fabric known for its odor resistance, breathability and moisture management.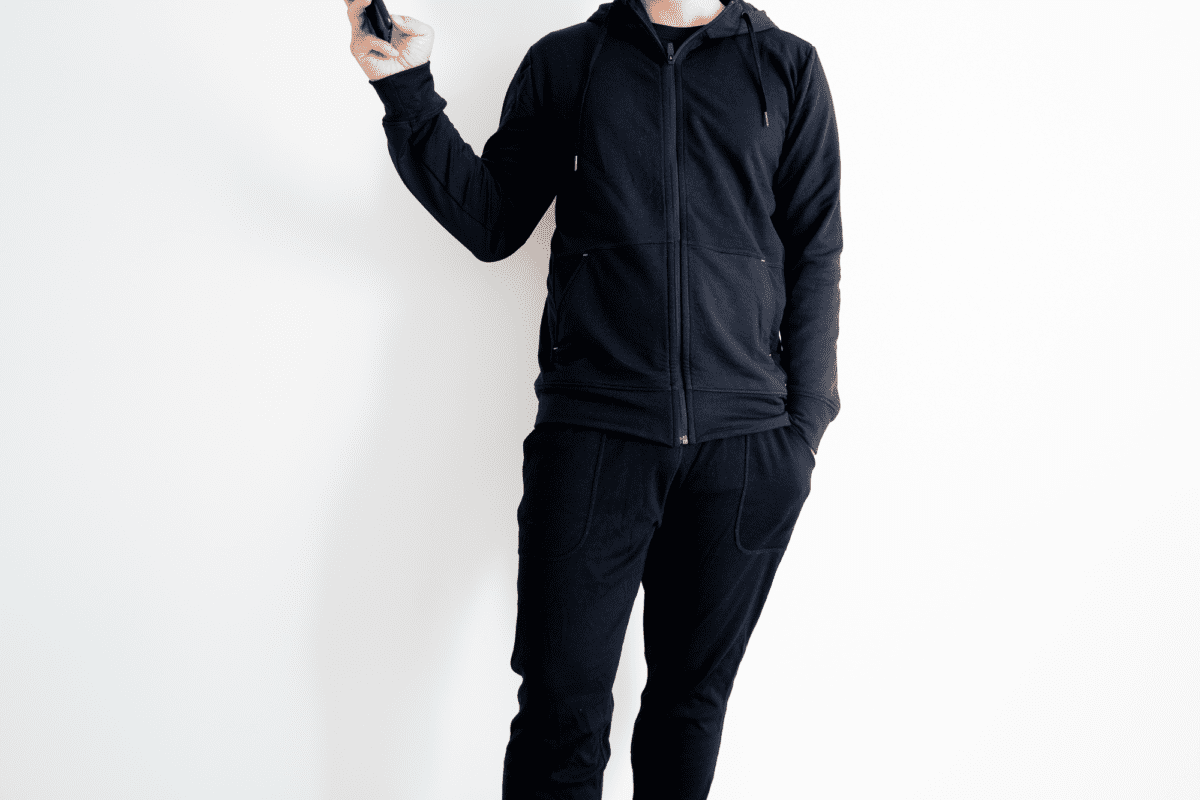 This merino-nylon fabric combination is aims to give you those benefits but yet allow you to throw all sorts of adventures at it and you can subsequently throw it in the wash without worry. 100% merino, on the other hand, requires a little babying when cleaning it and hand-washing is required.
The merino is at 17.5 micron. Microns refer to the thickness of each individual yarns of wool, and the thinner the yarns the smoother, softer and more luxurious it feels.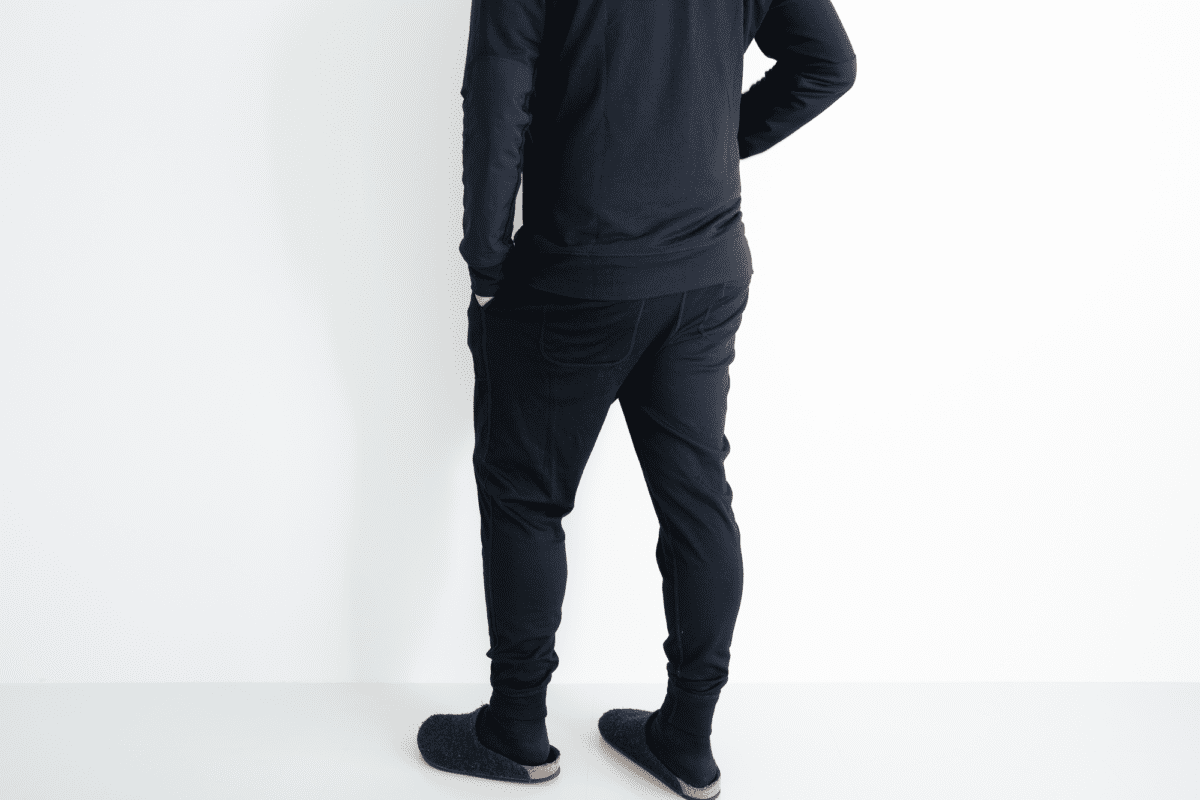 While it's the same as something like Outlier's Ultrafine Merino T-Shirt, it's likely that the 17.5 stated here is the average micron, rather than the maximum micron like how Outlier does it.
Usage
I've worn this pair of joggers while working from home, for caffeine runs to my neighborhood Starbucks, for a run and even to sleep. I can attest that these are as comfortable as they look.
The comfort and softness of merino wool is to be expected. But it's when you rotate between joggers that you feel the difference. These are more significantly more comfortable than "tech" joggers, like the Western Rise Spectrum Joggers.
In fact, at the time of this review, I can say these are the most comfortable pair of lounge pants I own, even more so than the SEAGALE one.
I wore this throughout winter and can say that it doesn't keep you any warmer than a regular middleweight pair of pants. If you are looking for thickness to keep you warm in sub-zero temperatures, this isn't it.
They are relatively thin, especially when compared to more sweatpants-like joggers like the SEAGALE Merino Wool Joggers. They feel just slightly thicker than long johns.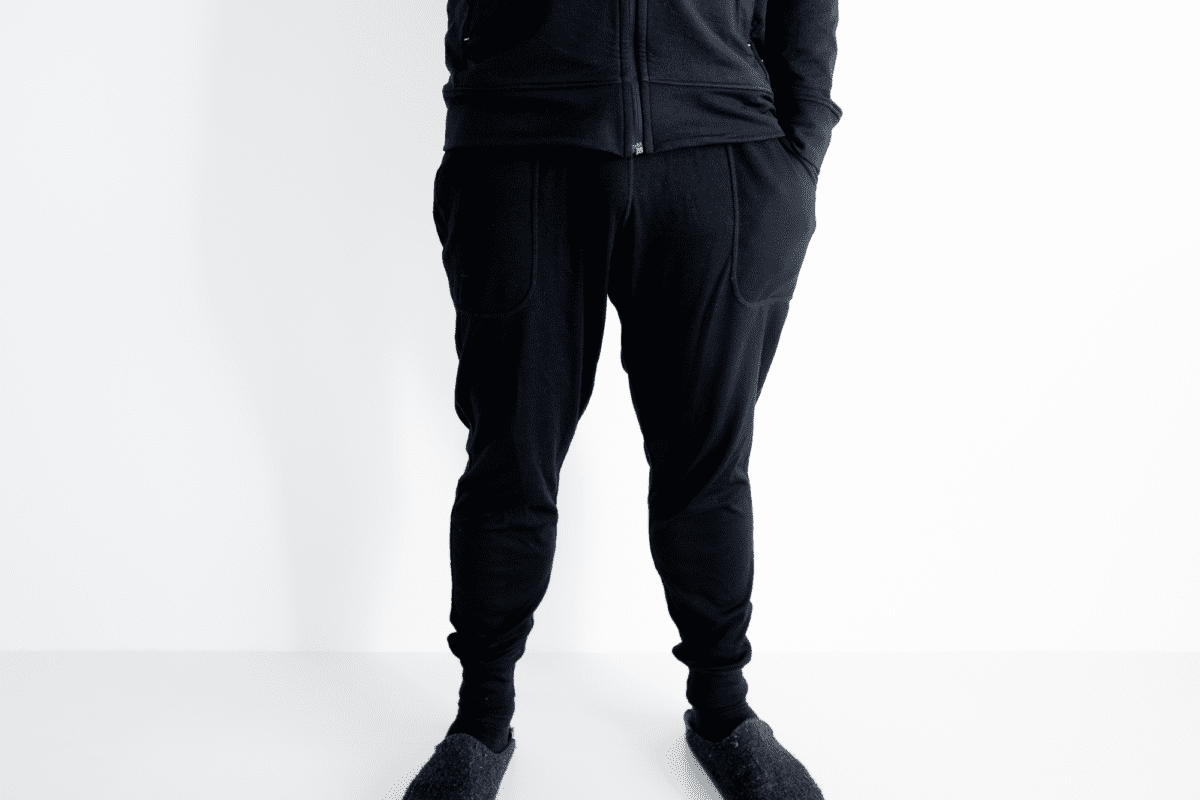 This is why they feel comfortable to me, but to some, these might not be what they expect. However, I like the thickness since I can wear it all year round.
As expected of merino wool, these barely smell, even after a week of constant wear which makes them great for travel in more casual countries.
The Lounge Jogger has four pockets, two sides and two on the back. The side pockets will fit my iPhone XS Max nicely. I like how the entry to these pockets face upwards, making it less easy for the contents to fall out when you sit down.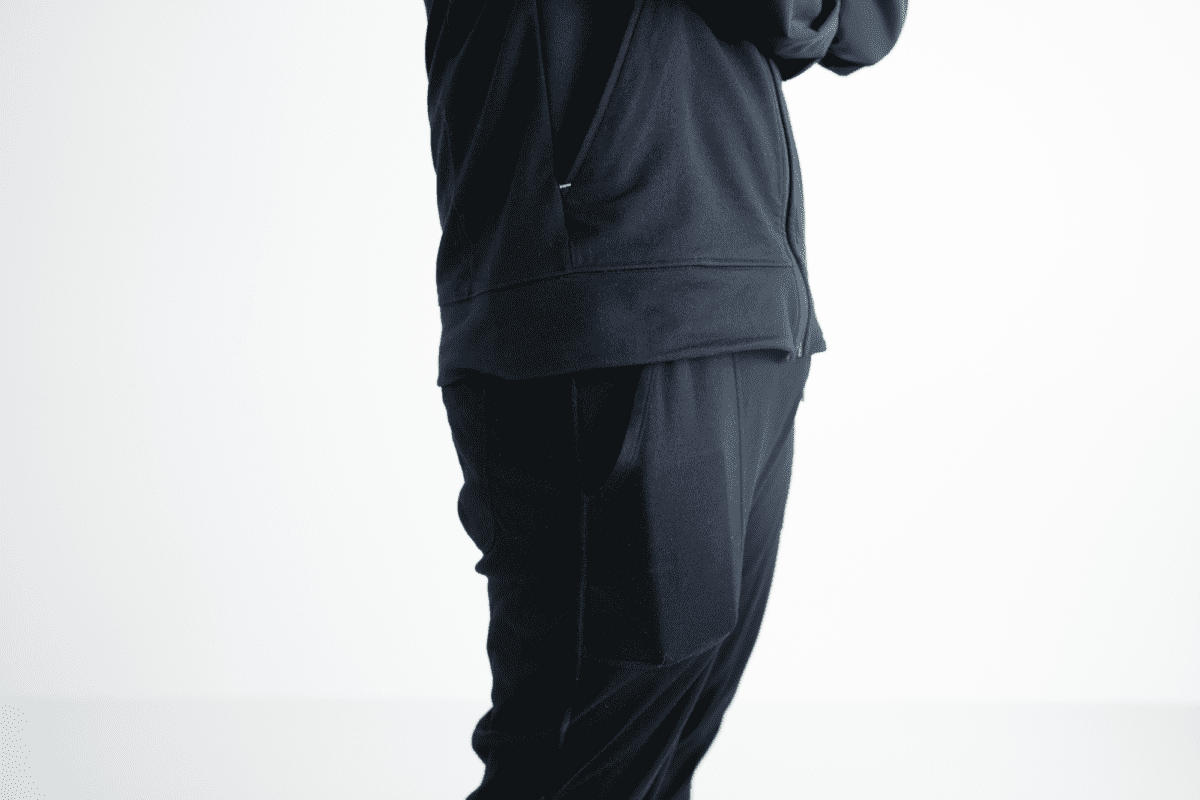 The two back pockets are pretty standard, but a little filmsy given the structure of the merino wool blend. I wouldn't put anything in these pockets if I can help it.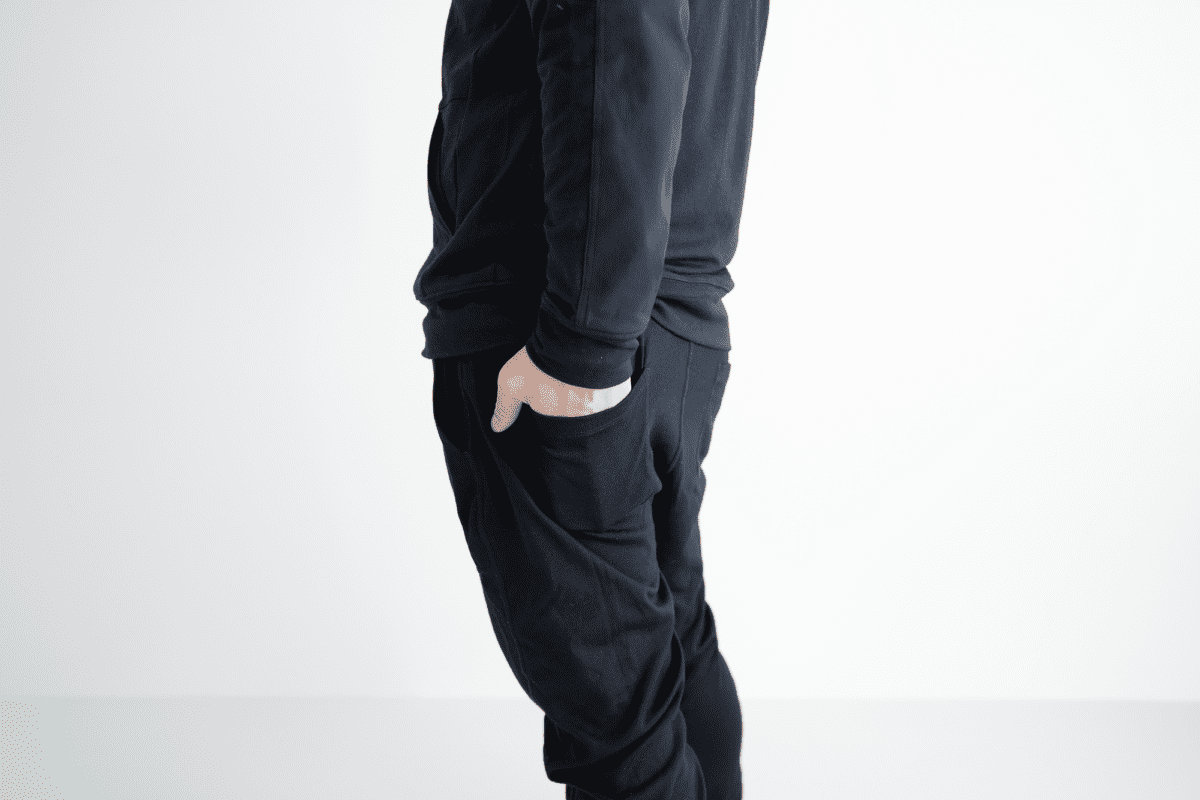 While these won't be my top choice to do yoga in, they certainly offers the flexibility if you want to. However, the slightly dropped crotch might hinder your leg splits.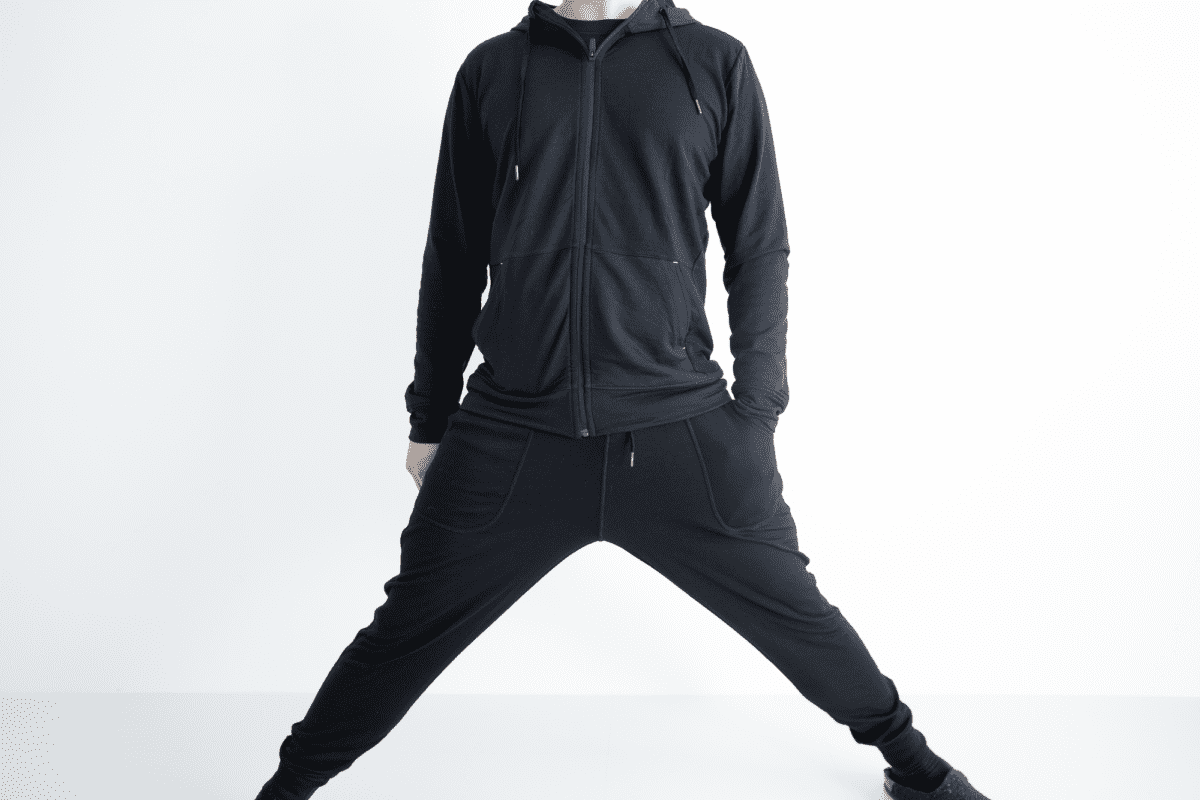 Conclusion
These joggers are certainly befitting of Wool and Prince's product lineup—always with a balance of utility and style with a fetish for merino wool.
At $148, these are a pair of premium-priced joggers, but not more so when compared to other merino wool joggers like SEAGALE Merino Wool Joggers (approx $143). These are one of, if not, the most comfortable pair of pants I've worn.
If the price is a problem, you might want to consider sweatpants from budget-friendlier brands like Uniqlo or non-merino options.
You are paying for quality merino wool with Wool and Prince's earnest attention to design and details, not to mention their excellent customer service. If these are the qualities that matter to you, then I would say go for it.
Like this review? See all of my in-depth reviews.
Also, consider supporting me by being a Patreon. Every cent given will go back into improving the content of this website.
Tagged joggers merino wool pant review wool&prince