This website is made possible by readers. I may earn a small commission when you buy through the links in this article at no extra cost to you. Learn more.
This is a small backpack, but it definitely packs a punch. Killer design with killer materials.
Details
Price $125 on ablecarry.com
Buy through this link for 10% off your entire order (once per shopper)
Dimensions 11″ (w) x 17″ (h) x 7.5″ (d) / 270mm (w) x 430mm (h) x 170mm (d)
Volume 13L
Weight 0.6kg (1.3lb)
Materials X-PAC X51 with CORDURA 500D Nylon
Overview
Able Carry is based in Hong Kong, where a small island with 7 million people means an urban hell, something I'm familiar with as someone born and raised in Singapore.
So, they decided to go on a relentless mission to make the best gear for today's citizens, to hit the city with better style and comfort.
It's seldom that I see a brand from Hong Kong have such beautiful, western aesthetics. So, I was pretty impressed by their branding and bag designs.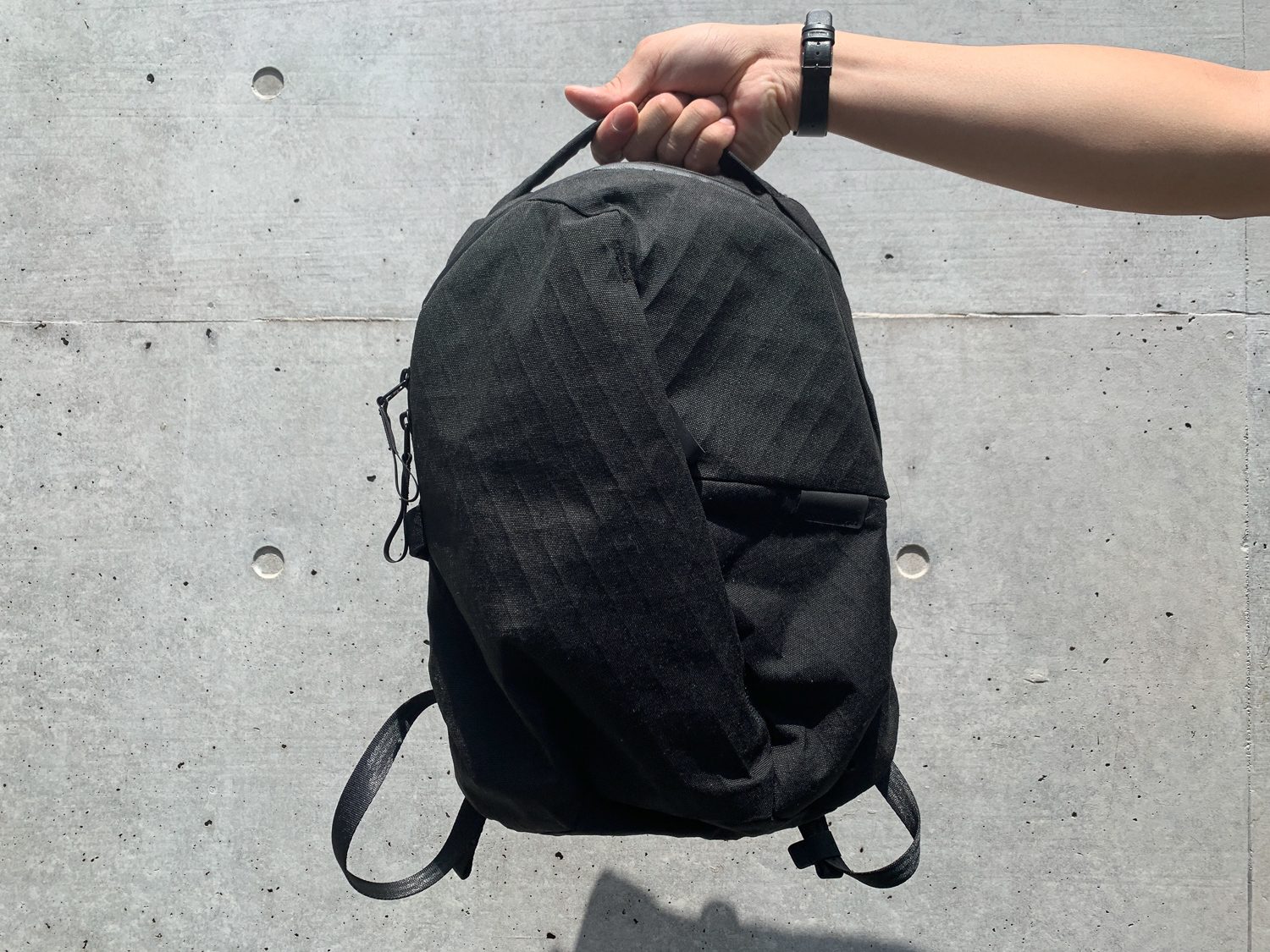 The Thirteen Backpack is one of two bags they are offering at the time of this post, the other being the larger sized Daily Backpack. Based on the photos on their product page, this bag is clearly designed for people with females or people with a smaller frame. I have a pretty big frame for an Asian, the fit of this small backpack would probably be one of the biggest factors to me.
Style
Small backpacks are the next big thing.
When I first put on the bag, I was like, "What is this? A bag for ants?!". The bag is clearly too small for my 6 feet frame. While I wouldn't say it looks silly, it does obviously look a little too small.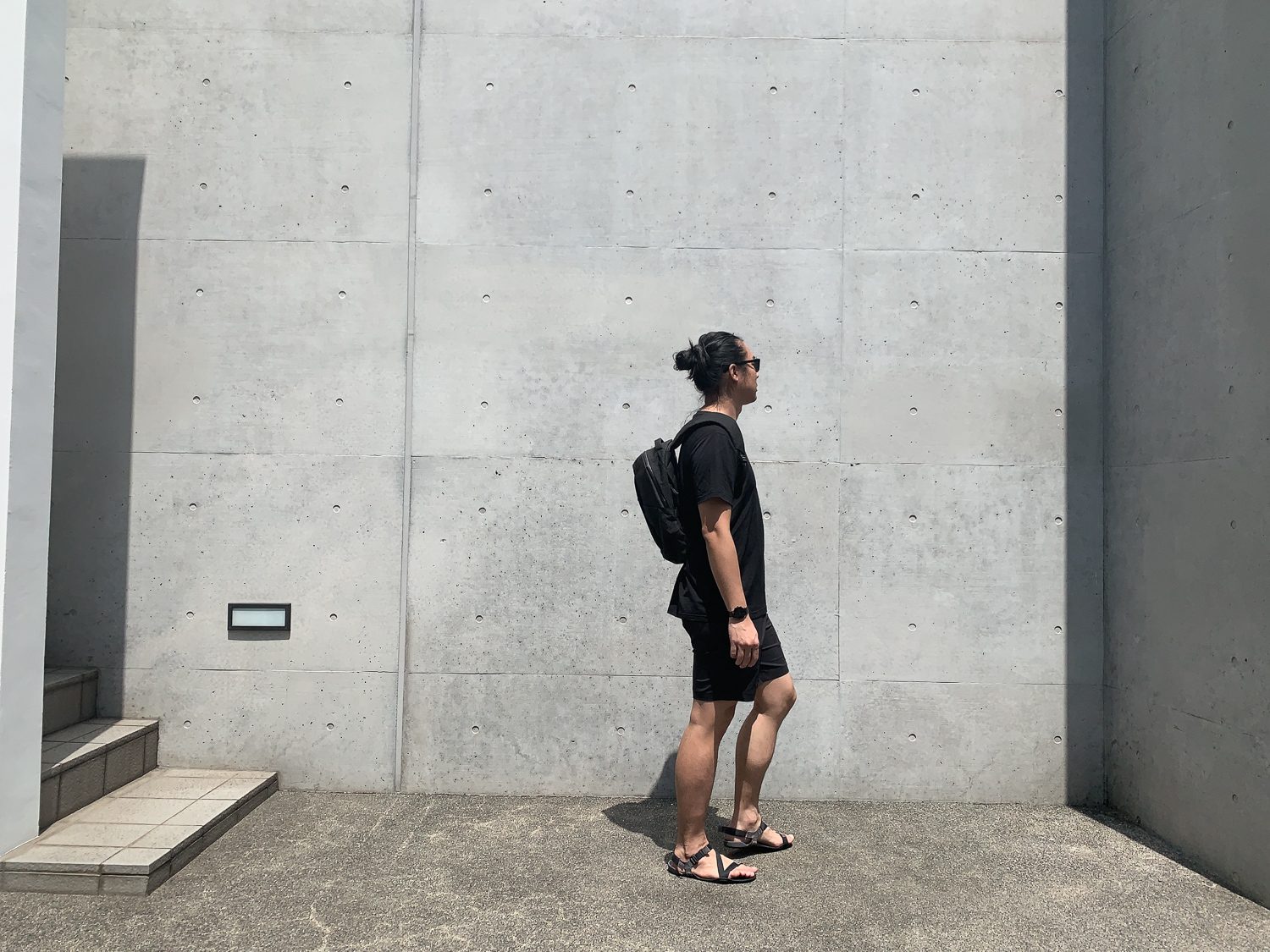 Looks-wise, it reminds me a lot of the Daily Backpack, with the same materials being used. If you have tried the Daily Backpack, then it would come off as a smaller version of that.
The exterior is deceptively simple with an all-black exterior, with a lot of the pockets concealed to be a stealthy little package.
The front of the bag is super clean, accented with two slanted slits.
There is a pretty stylish but subtle X pattern repeated across the bag from the X-PAC material. I kinda like this since it gives off a high-quality material vibe.
But no one likes ads, so I got rid of them. If my articles helped you, I ask for your support so I can continue to provide unbiased reviews and recommendations. Every cent donated through Patreon will go into improving the quality of this site.
There is technically external branding on this bag, but it's so subtle that you have to really look to spot it. There is a black on black label where the front water bottle slot is and one on the left shoulder strap is.
Organization
There are a total of 9 pockets/slots on the Thirteen Daybag, despite it being a small backpack.
There is a large quick access slot on the front that goes across the height of the bag. There is also an external water bottle slot.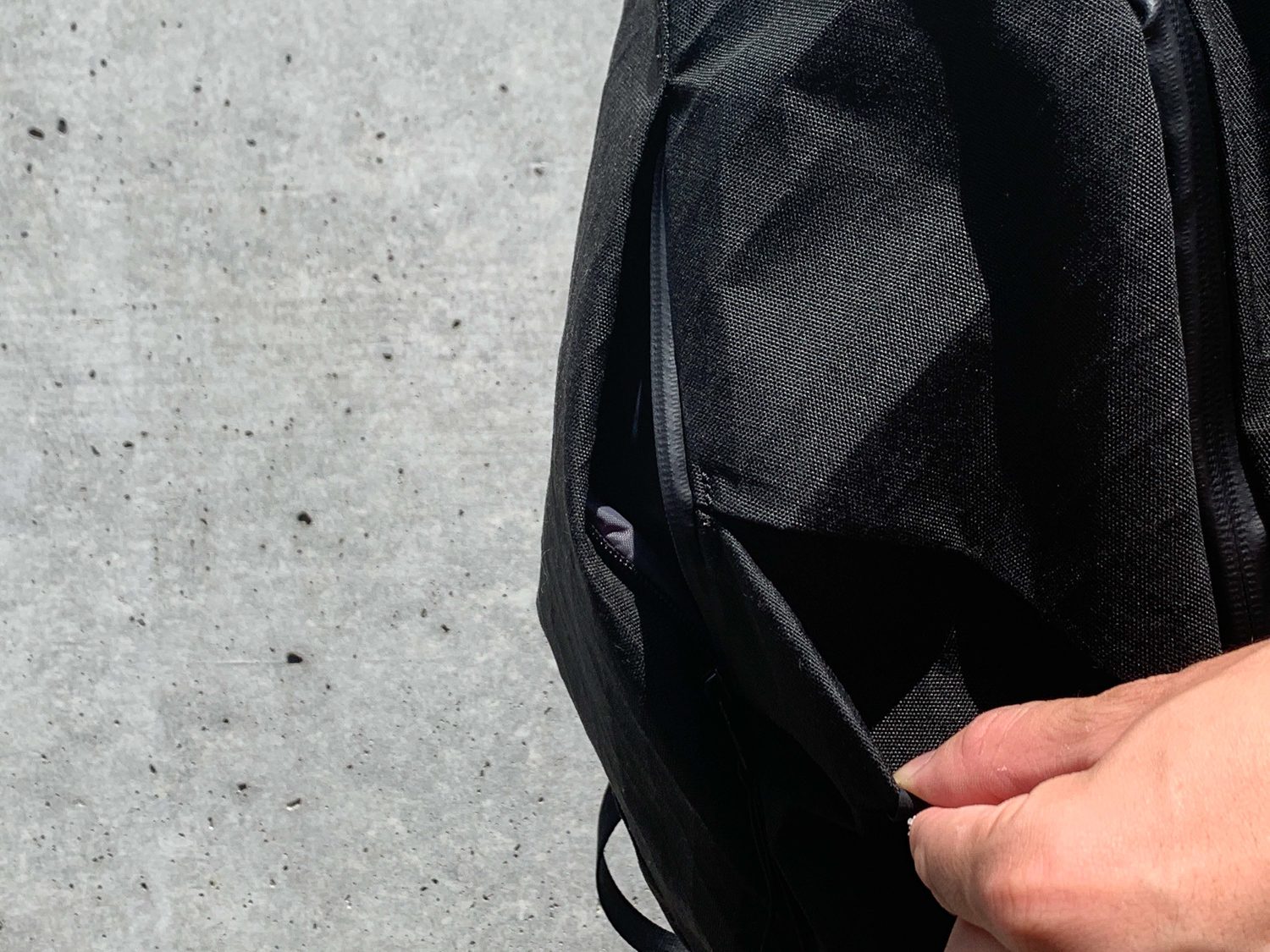 Opening up the bag, there is a mesh zippered pocket on the opening flap. There is a key ring on the inside. This pocket is perfect for your laptop accessories like chargers or dongles.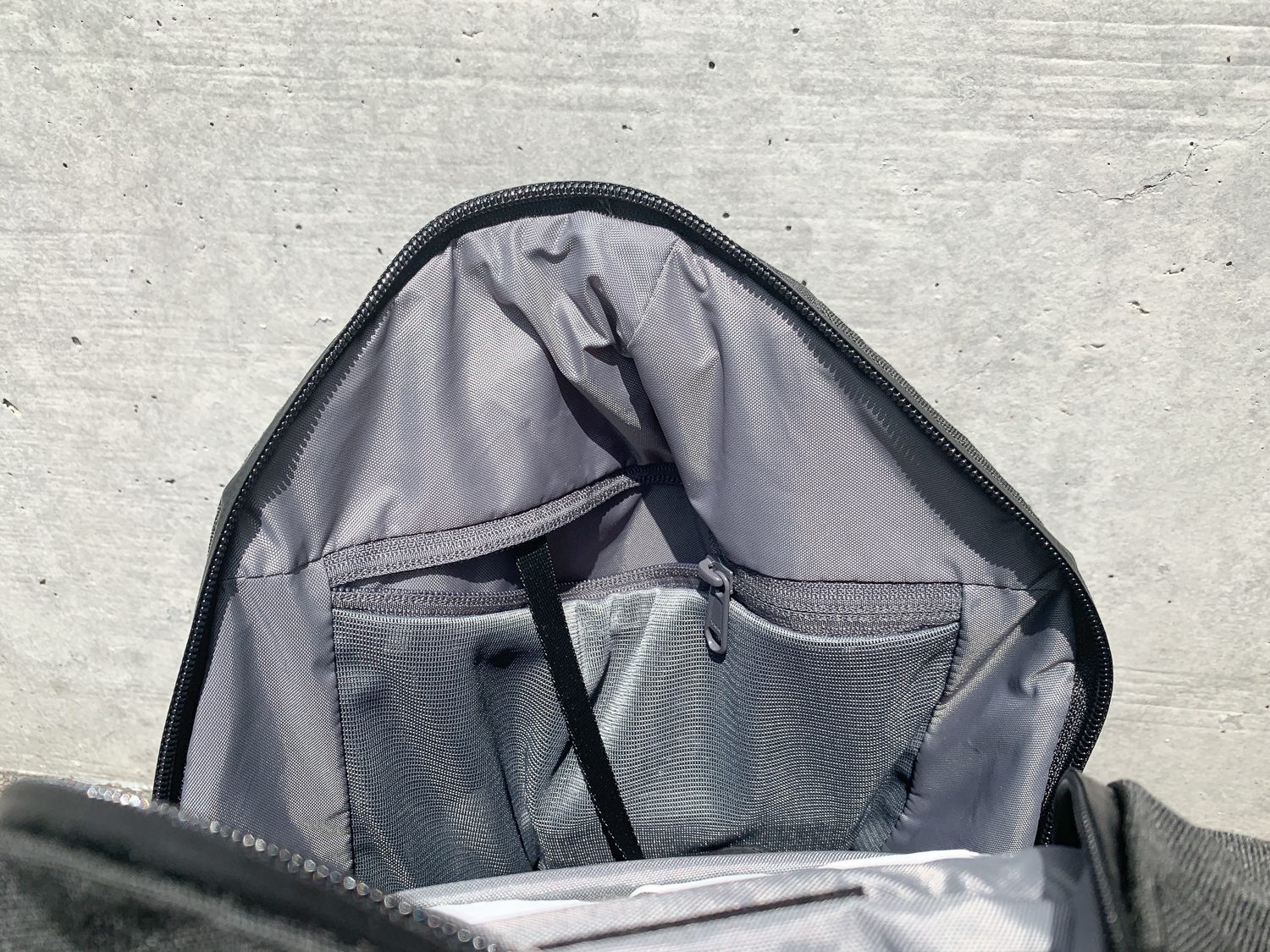 There is another internal mesh water bottle slot as well, in case you don't like it being on display on the outside. Just note that it's harder to fit larger bottles into the internal water bottle pocket compared to the external one.
On the side that is on the back, there is a document slot and behind that, there is a 13-inch laptop slot. The laptop slot is the biggest issue for me since my laptop is 15 inches, it doesn't fit even though I tried squeezing it in.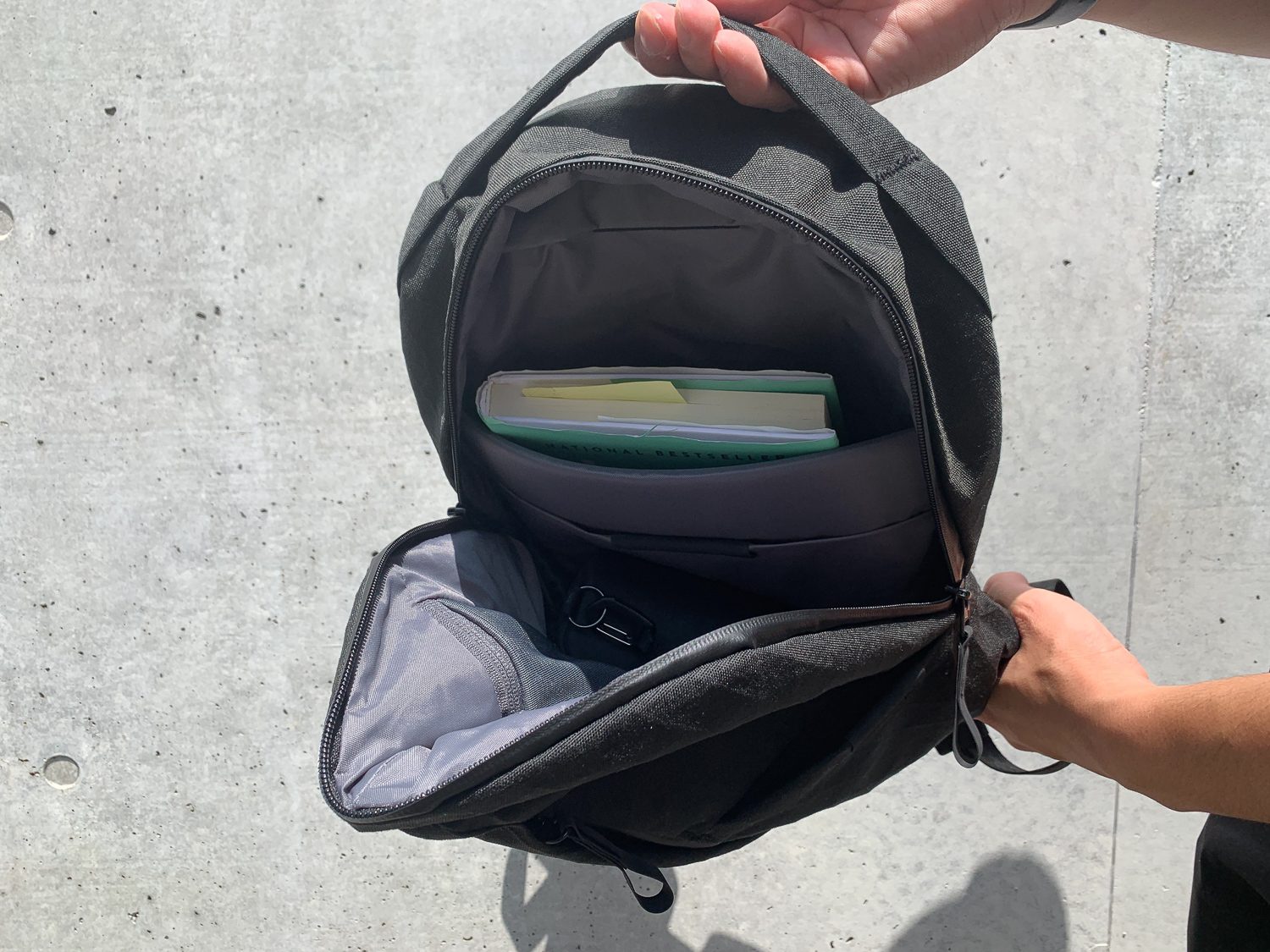 There is a discreet pocket with velcro above the laptop slot which is a good size for some cash or keys.
The last pocket I had a hard time finding, but on the left strap (when the backpack is on), there is an even more discreet card slot just below the Able Carry label.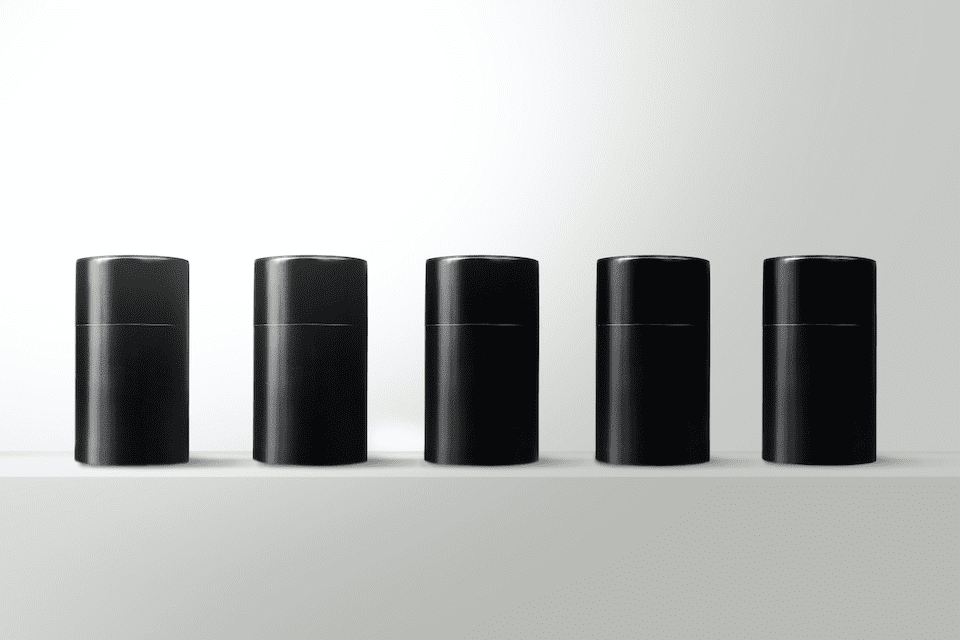 I found a 100 year old company that would create these heirloom quality canisters for me. They are handmade and will keep your tea leaves, coffee beans or anything that you need dry for years to come.
or read review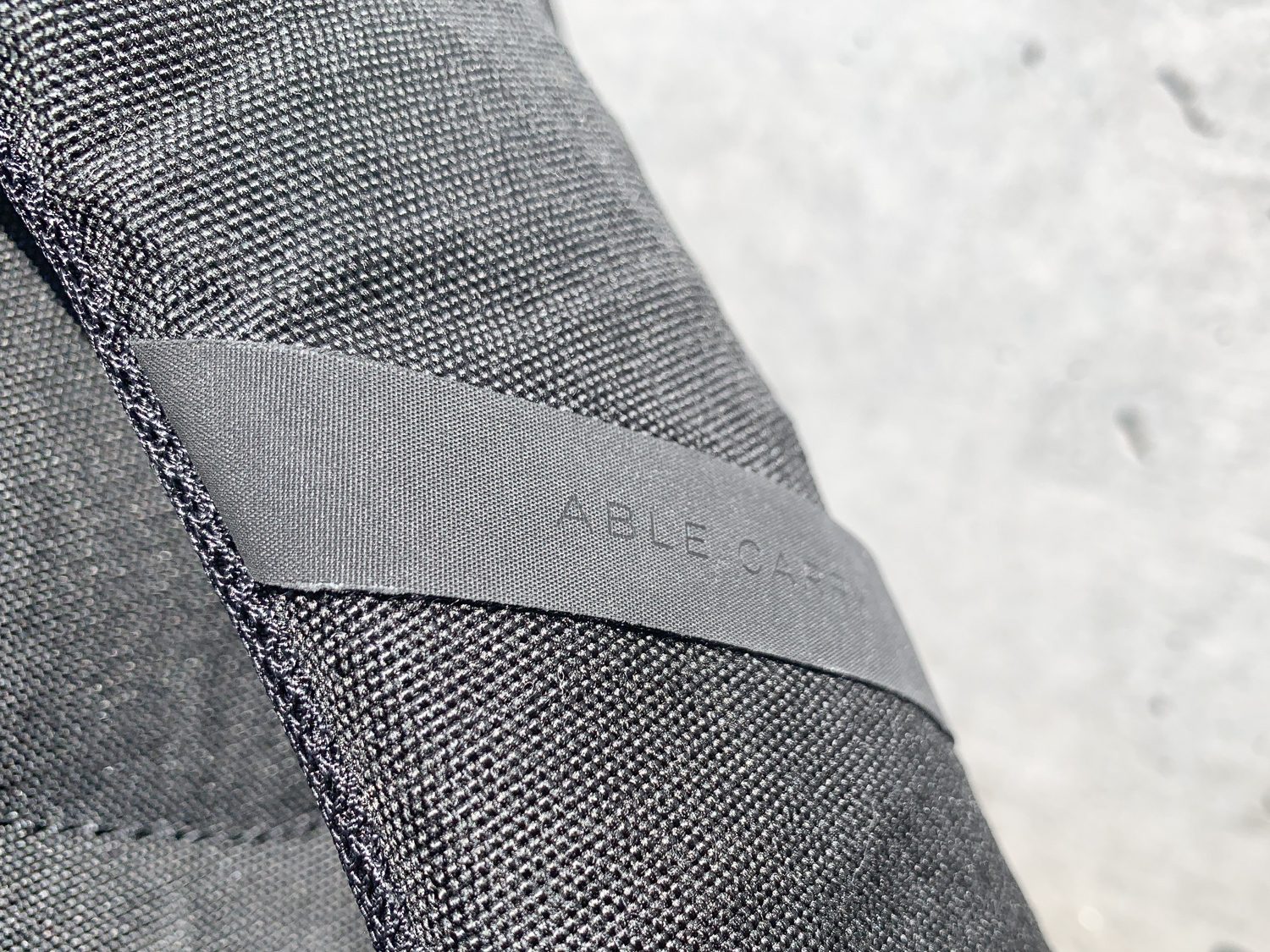 Material
A small backpack with power-packed materials.
This small backpack is made of X-PAC X51 and features the X-Grid with polyester film backing for waterproofing and structure, and a surface layer of 500D CORDURA Nylon over it for strength.
The reason why the X-Grid is criss-cross in pattern is so that the fabric can be reinforced at its weakest point which is diagonally across the fabric.
The polyester film also adds quite a bit of waterproofing to the bag, which is great because I sometimes get caught in light showers but am simply too lazy to take out my umbrella simply because my office is so near.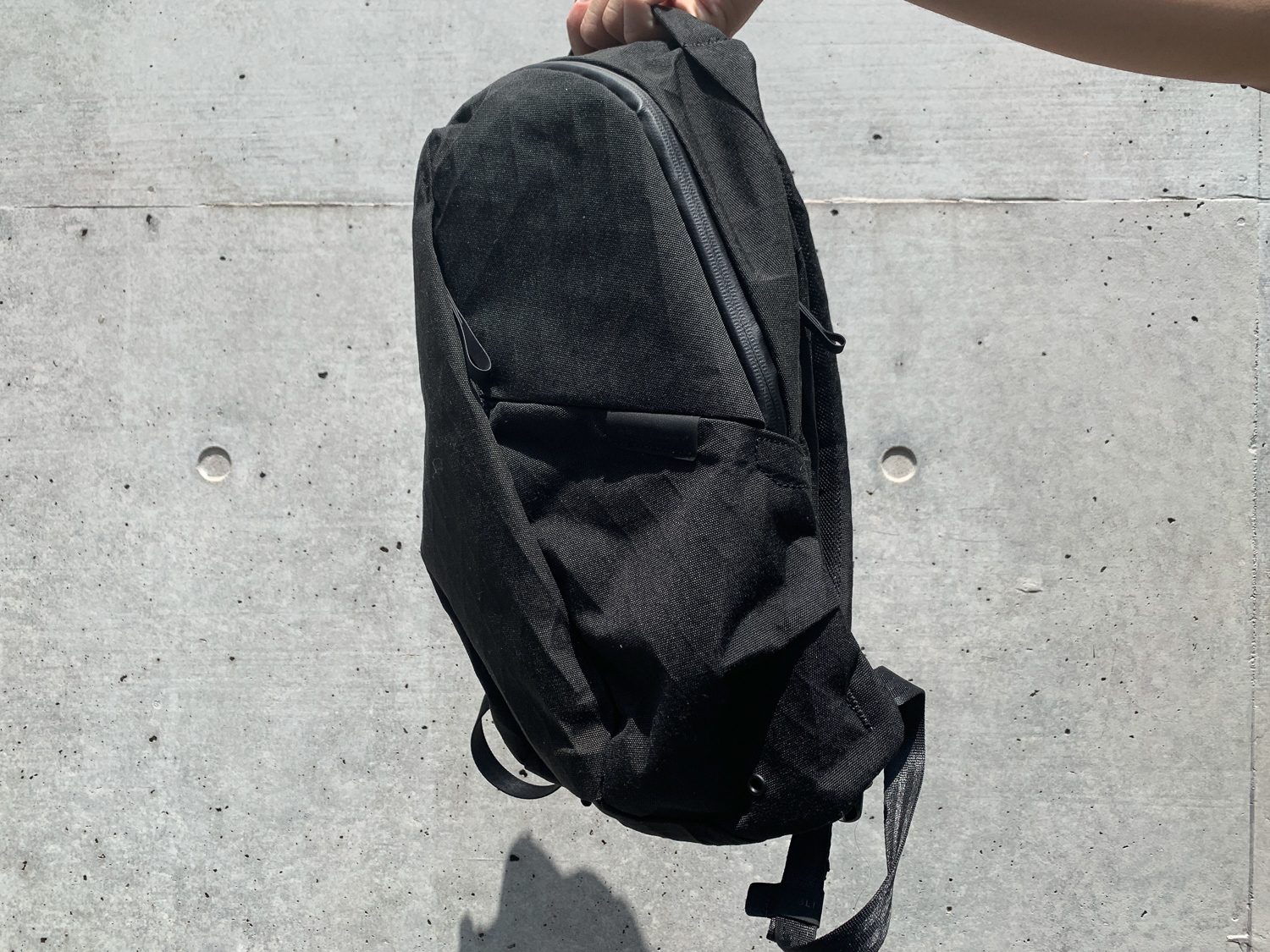 The pattern on the bag can also be found on bags like the Tortuga Outbreaker and I found adds an interesting dimension to the visuals of the bag.
No surprises is the presence of the industry-standard YKK zippers, specifically the Racquet Coil zips that's commonly chosen by the luggage industry for its strength.
The hardware all over the bag uses Duraflex POM, which is an industrial-strength plastic that can withstand incredible impact and is known to last.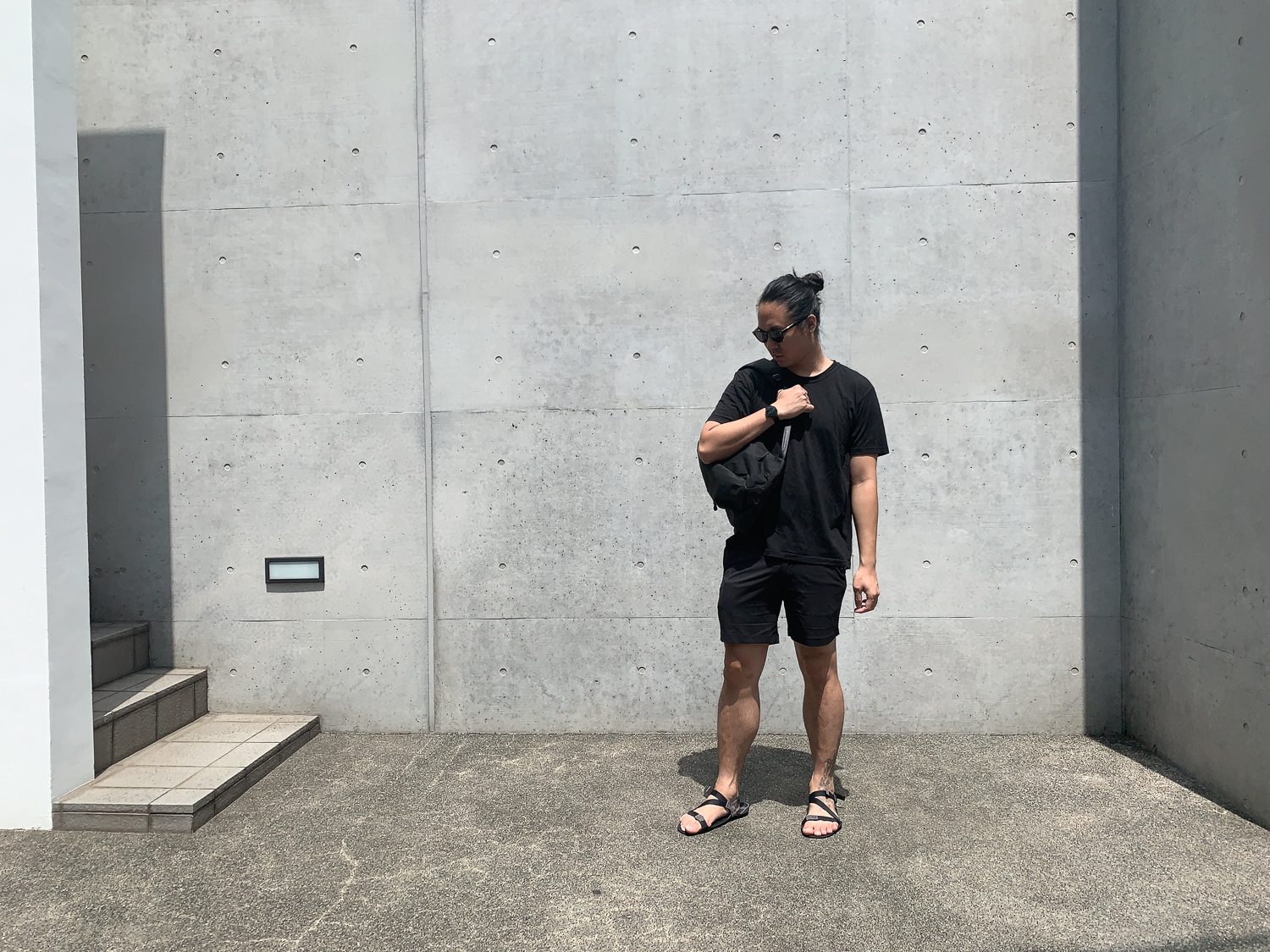 Usage
Is this small backpack too small?
Even at 20 liters, the Daily Backpack was a little too small for me. The 13 liters Thirteen Daybag, for me, is used exclusively to carry my essentials. A water bottle, a book, sunglasses, mobile charger and you're almost at the limit.
The small backpack comes with padding for max shoulder support and they are curved to ease chest pressure. While I have nothing against comfortable straps, there isn't a real need for that much padding for a bag that size.
I like that the strap on the top is wide and easy to grab. The amount of padding here, on the other hand, is just right for a bag this size.
I've only used this bag for a few weeks now so I'll be sure to update this post with further use. Be sure to check back.
Conclusion
Is this just a small backpack? Or is it something more.
Like the Daily Backpack, the Thirteen Daybag didn't let me down. The only factor that you would have to consider is if the size is right for me. It was certainly too small for me (even the Daily Backpack was too small for me).
Like this review? See all of my in-depth reviews.
Also, consider supporting me by being a Patreon. Every cent given will go back into improving the content of this website.