This website is made possible by readers. I may earn a small commission when you buy through the links in this article at no extra cost to you. Learn more.
Details
Price $59.95 on nomadgoods.com
Dimensions 12.59″ width x 9.48″ height x 0.098″ thickness
Overview
Even in the years leading up to the pandemic, office work has begun to see a shift—shifting out of the office, to be exact.
Timothy Ferriss, in his book "The 4-Hour Workweek", was one of the key influence to me aggressively negotiating remote-work agreements, not relenting even in Japan where office culture is notoriously regimental.
With the pandemic accelerating the acceptance for remote work, I've been working completely remotely for a year now. While the freedom of working environment enables frequent bursts of efficiency, the movement gave rise to its own set of first world problems.
While I spend most of the time working from home these days, I still enjoy the occasional cafe visit. Working in a new spot can be risky, especially when you have an online meeting scheduled. Is the repetitive elevator music going to be too loud? Is the wifi that has to be renewed each hour going to disconnect in the middle of my meeting?
Among those, cafe tables can be quite the often-overlooked variable. If you end up in a cafe trying to be creative with glass tables or some less-than-ideal surface, you're pretty much fucked.
As a designer whose quality of work depends on the precision of a mouse, I simply cannot afford for this happen. For this reason, a mousepad is one of my remote work essentials.
Now, NOMAD is, by no means, a brand specializing in high-precision mousepads, like Razer. I see them as a lifestyle travel brand with a keen sense of style and an eye for details. And their take on the mousepad reflects that.
Style
Since there is usually one (lead) designer when it comes to these kind of boutique brands, the style of these products is distinct, with a preference for certain materials.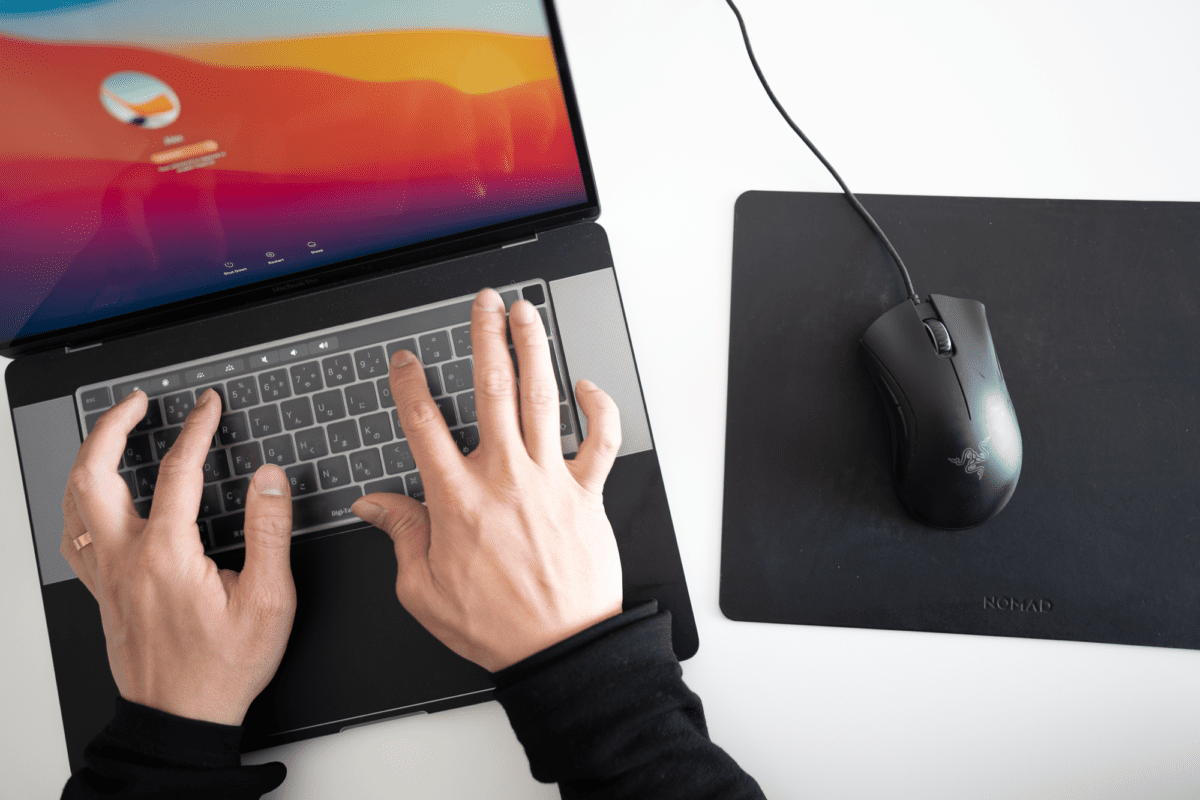 Aer and Cordura ballstic nylon, TOM BIHN and ballstic nylon, GORUCK and 1000D Cordural; brands that have been around for awhile have become synonymous with certain materials.
For NOMAD, it's leather leather. Specifically, high-grade leather from HORWEEN leather factory.
But no one likes ads, so I got rid of them. If my articles helped you, I ask for your support so I can continue to provide unbiased reviews and recommendations. Every cent donated through Patreon will go into improving the quality of this site.
Leather usually looks better building up patina as it gets worn. There is an air of age-old classic taste with good quality leather, which makes it interesting for a modern brand like NOMAD to adopt.
There are two colorways to choose from, a black and a rustic brown. If you are noticing a certain pattern with the products reviewed on this site, yesm you are right. They are black.
It's easy to see that I like black products, which makes it obvious which color I chose.
While age will show more prominently on the rustic brown version, but I love the subtlety of the marks on the black.
Mousepads come in all shapes and sizes, so you'll ultimately want one that match your digital lifestyle. The NOMAD one comes in two sizes, a 16-inch and a 13-inch version.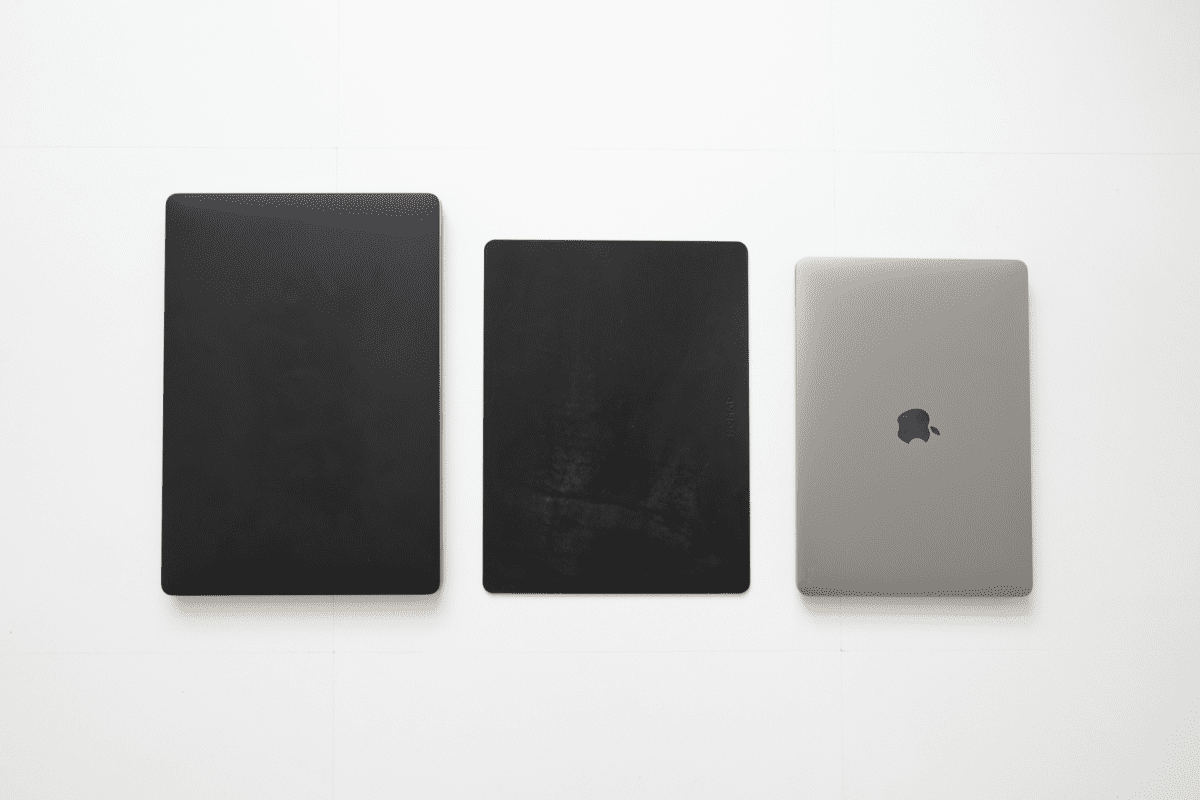 While the more portable 13-inch version would be ideal for travel, I went for the 16-inch version since I won't be traveling for at least the rest of the year. It's good to note that the size is referring to the size of laptop it's meant for and not the size of the mousepad itself.
The branding on the mousepad is minimal, with a deboss of the logo on the middle bottom of the mousepad. It's barely noticeable, but when you do notice it, it almost adds to the classiness of the product.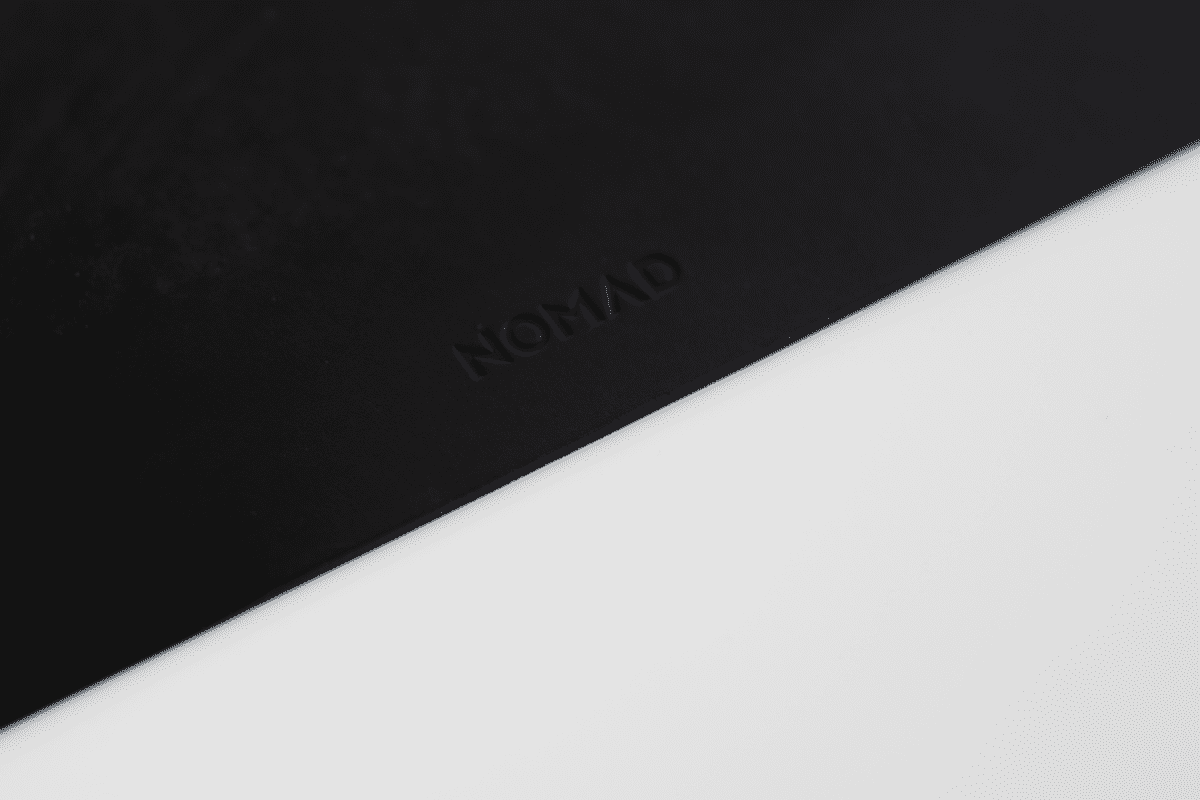 The gentle corner radius and the smooth edges of the leather lets me appreciate the craftsmanship and attention to details that goes into the mousepad. The cut looks almost too perfect that I would assume that it has been machine-cut.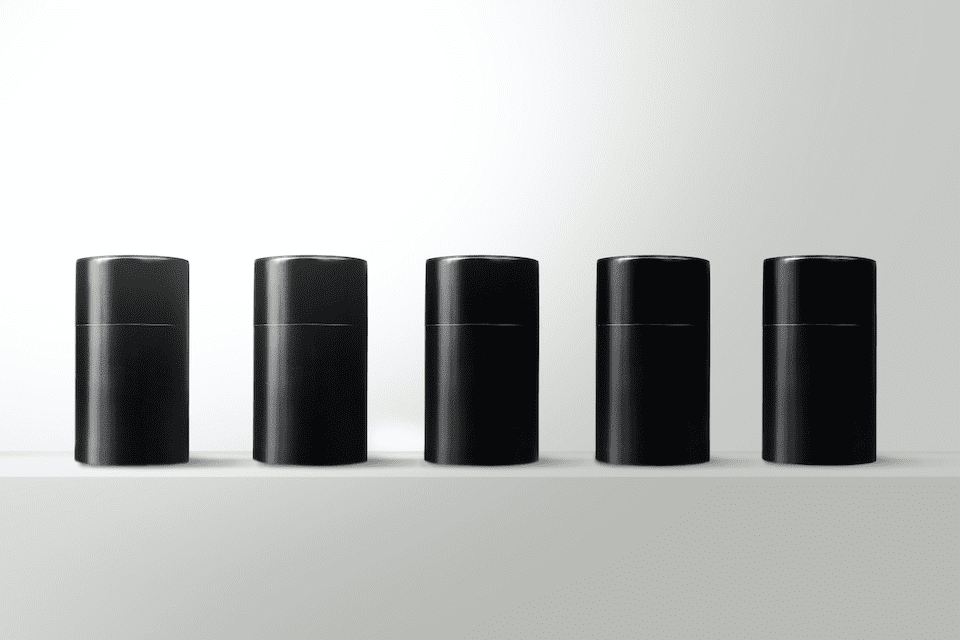 I found a 100 year old company that would create these heirloom quality canisters for me. They are handmade and will keep your tea leaves, coffee beans or anything that you need dry for years to come.
or read review
The surface of the mousepad is smooth as any mousepad should be, but marks will slowly show as you use it. This is the beauty of any leather product.
But, since you are causing abrasion with your mouse on a daily basis, the marks will show more quickly than products like the NOMAD Slim Wallet.
Material
The leather of the NOMAD Leather Mousepad is from a leather factory called HORWEEN.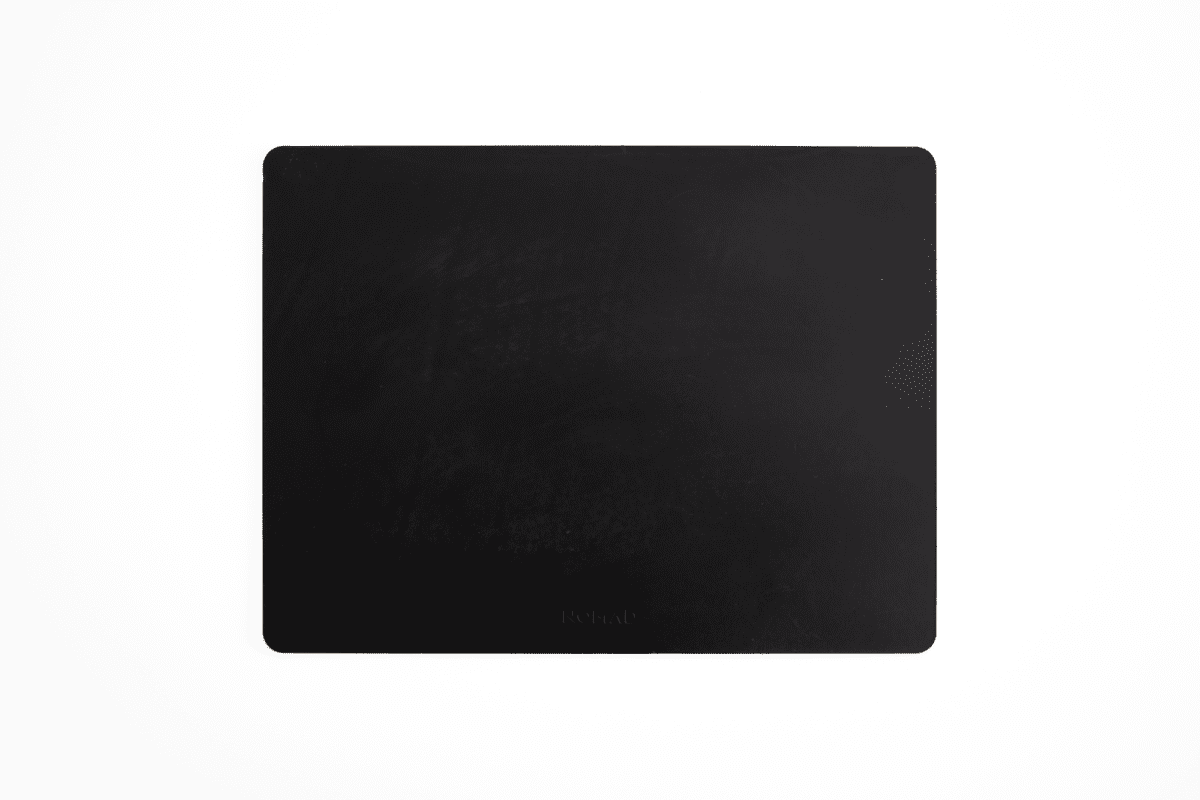 HORWEEN, founded in 1905, is one of the oldest running tanneries in America. If you know anything about the leather world, HORWEEN is the name to drop for leather products, similar to brands like GORETEX, Cordura or YKK. Simply using materials from HORWEEN, in itself, is a selling point.
Usage
I like to store my mousepad together with my laptop in a laptop case like the TOM BIHN Cache. While the 16-inch mousepad is not 16 inches, it's still slightly larger than a 13-inch MacBook Pro. Thus, it won't fit into a laptop case that's sized for a 13 inch laptop.
I had thought at first, that the larger the mousepad is, the better. But in practice, you won't use most of the real estate of a 16-inch mousepad. Unless your mouse sensitivity is painfully low, a 16-inch laptop will not have enough screen size for your mouse to move over.
As such, I would say that the 13-inch version would be sufficient for most.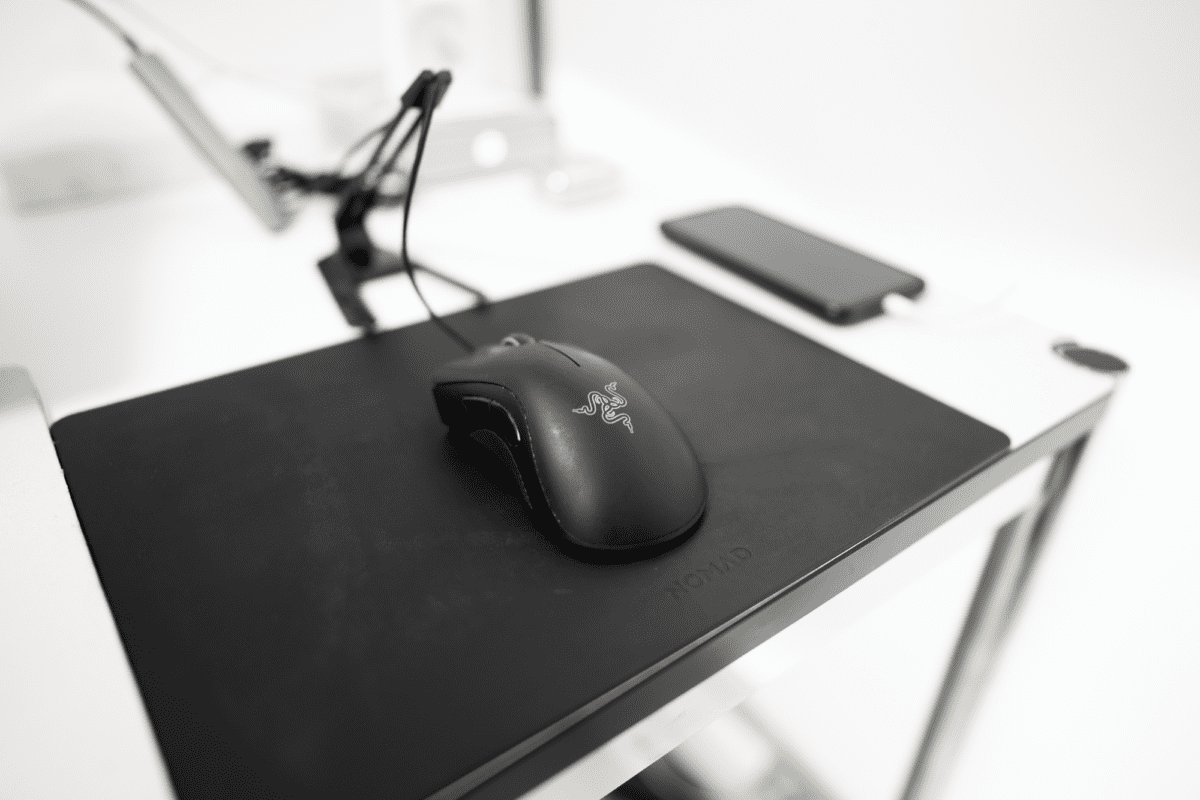 Despite the leather being relatively thin, it's got a solid structure that stays flat even on softer surfaces.
The underside of the mousepad is lined with non-slip material. It's just enough non-slipness that your mousepad won't move when you are sliding your mouse on it.
While your mousepad won't move around as you use your mouse, small shifts will occur over time and you'll soon find it out of place. If you are obsessive-compulsive like me, you might find yourself moving it back in place each time.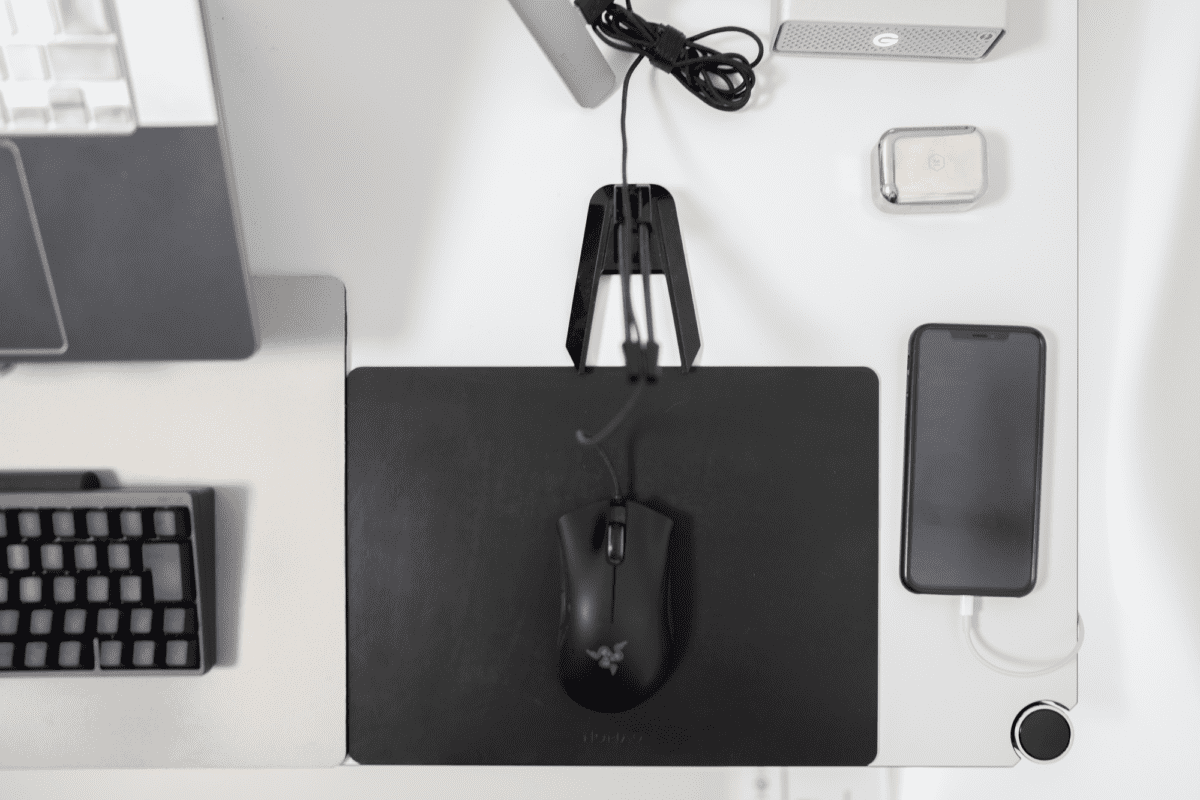 Another "benefit" I didn't expect was how nice the smooth leather felt on my wrist. Although it doesn't offer much cushion, it feels soothing and natural.
Patina is what you can expect on leather. Brown leather will usually develop a darker patina over time. Since black can't really get darker, you'll see the patina develop in the texture.
The light sheen of leather will give way to scuffs at high abrasion spots. Faint white marks will also appear from interaction with sweat and hand oils, making it look a little worn. These white marks can be cleaned off relatively easily with a dab of mild detergent on a wet cloth.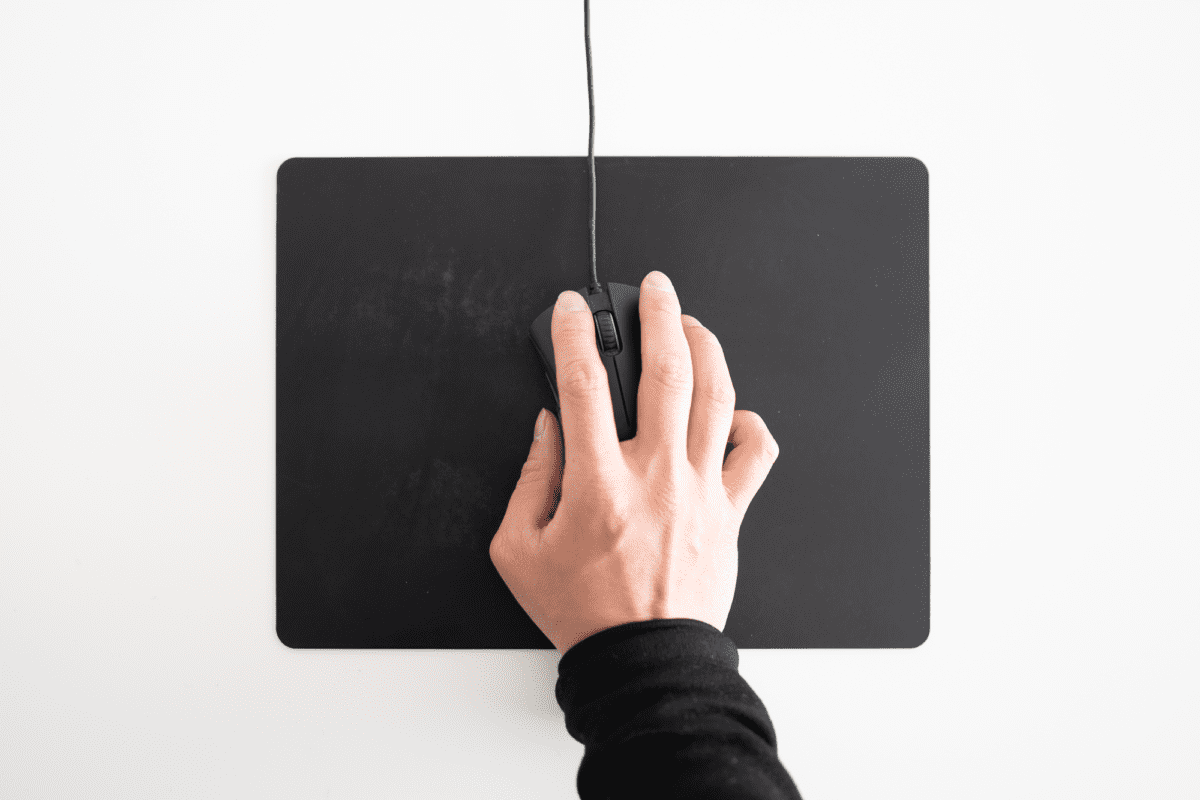 Conclusion
The price tag leather mousepad, as you can imagine, is not warranted in the utility, but in the style and craftsmanship. This is a premium-looking mousepad, bordering on luxury.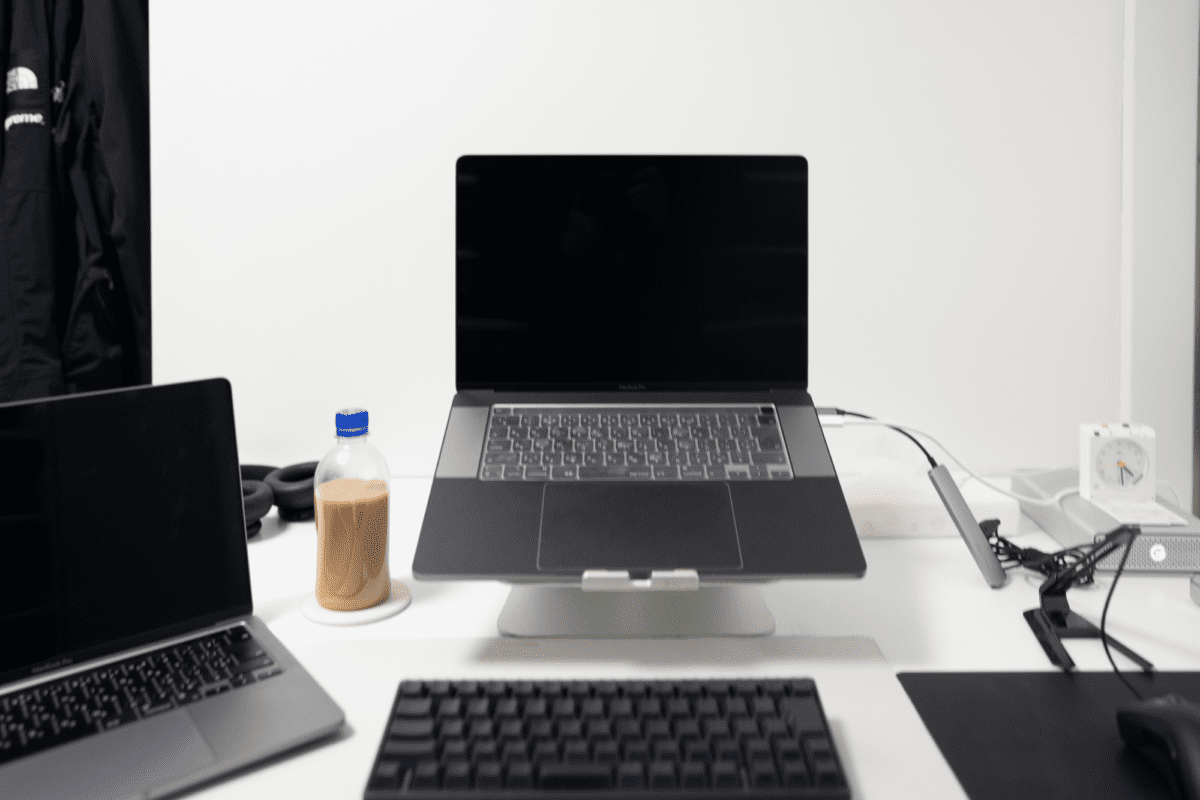 The mousepad is not cheap, but compared to the other luxury options out there, is a steal.
Like this review? See all of my in-depth reviews.
Also, consider supporting me by being a Patreon. Every cent given will go back into improving the content of this website.
Tagged accessory digital nomad mousepad nomad review