This website is made possible by readers. I may earn a small commission when you buy through the links in this article at no extra cost to you. Learn more.
Details
Price $210 on tombihn.com
Capacity 36 liters
Dimensions 14″ (w) x 18.1″ (h) x 9.1″ (d) / 355 (w) x 460 (h) x 230 (d) mm
Weight 2 lb 15 oz / 1345 g
Overview
Once upon a time, a long, long time ago, when I first heard of TOM BIHN, the Brain Bag was one of the first few bags I knew of them. Yet, there was something that kept me away from the Brain Bag.
The first thing is the name. The word "brain" makes me think of a dorky bag a geek would wear. And the look of the bag certainly lives up to that impression. The amalgamation of straps, zippers, and pockets splattered over the front certainly isn't following the trend of sleek, minimalistic backpacks.
It was in recent years when TOM BIHN would start doing their bags in an all-black colorway that I considered giving their more divisive-looking bags a shot. That time has come as well for the Brain Bag.
Can the stealthy colorway suppress the aesthetic madness that is the Brain Bag? Will it stand up to the other better-known options from TOM BIHN? I'll find out.
Style
I won't be pulling any punches here; this is an ugly-looking bag. I certainly wouldn't consider it if the all-black colorway didn't somehow make it okay.
It's hard to say what exactly gives me that impression. It could be the stout shape that is neither rectangle nor oval. It could be the seemingly careless layers of pockets on display in the front.
It looks exactly what an engineer heading to his Silicon Valley office would use. My SO tells me it looks like a backpack the military would issue.
Like most TOM BIHN bags, there is an endearing throwback to how backpacks in the 80s looked. While the TOM BIHN Shadow Guide is the ultimate 80s hiker's backpack, I can imagine the Brain Bag being a close second as what your summer camp counselor would go for.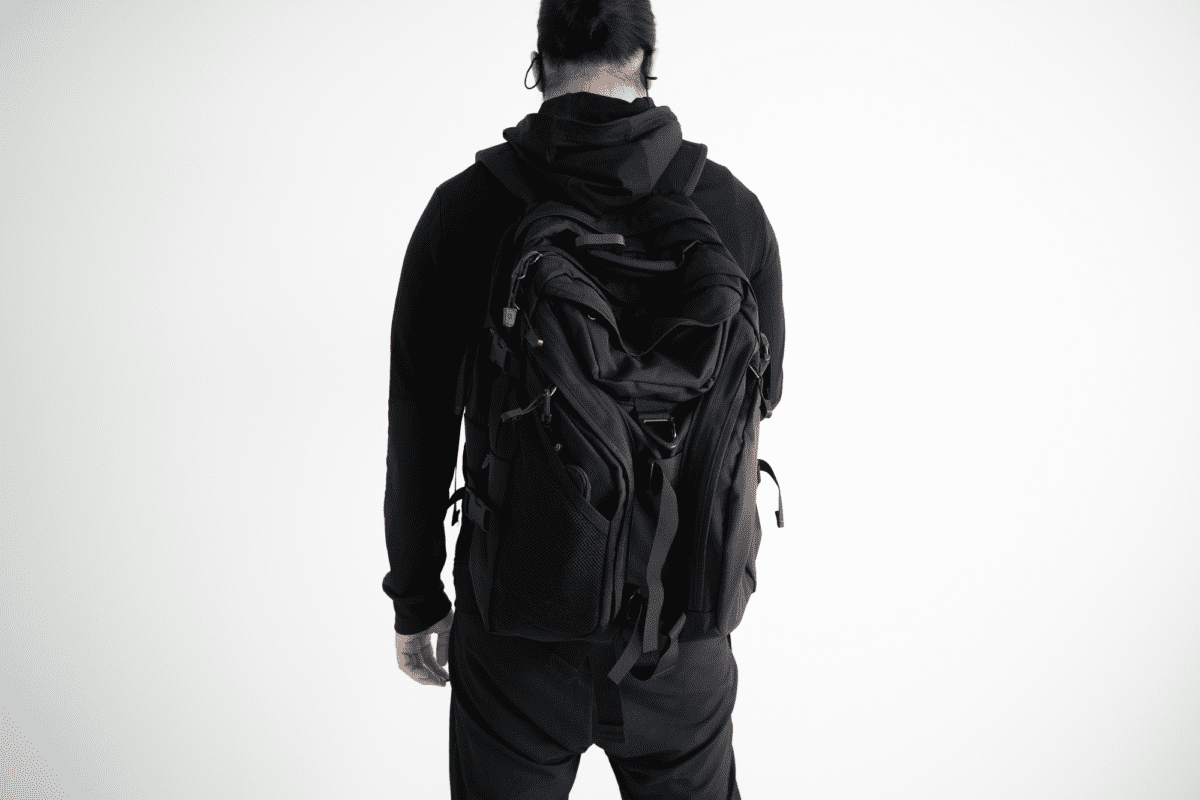 On the front of the backpack, there are three very distinct pockets; one at the top and two vertical ones on each side. These three pockets are arguably what make the Brain Bag. There are straps connecting the two vertical pockets.
Right in between the three pockets is a heavy-duty snap hook that catches your attention. If it doesn't, then the excess strap from the middle cinch will.
But no one likes ads, so I got rid of them. If my articles helped you, I ask for your support so I can continue to provide unbiased reviews and recommendations. Every cent donated through Patreon will go into improving the quality of this site.
To mute how jarring these features are, I opted for the black colorway, specifically the Black 525 Ballistic/Cloud 210 Ballistic one. It does a good job of bringing all the bells and whistles together.
I have a 6 ft frame, and I had thought that the bag would be a little too short from the shape. However, I would say it is just right in terms of height, but a little wider than what I am used to for an everyday carry. The biggest issue with the dimensions is how bulky this backpack looks, especially if you fully utilize the front pockets. It's no wonder TOM BIHN included compression straps with these.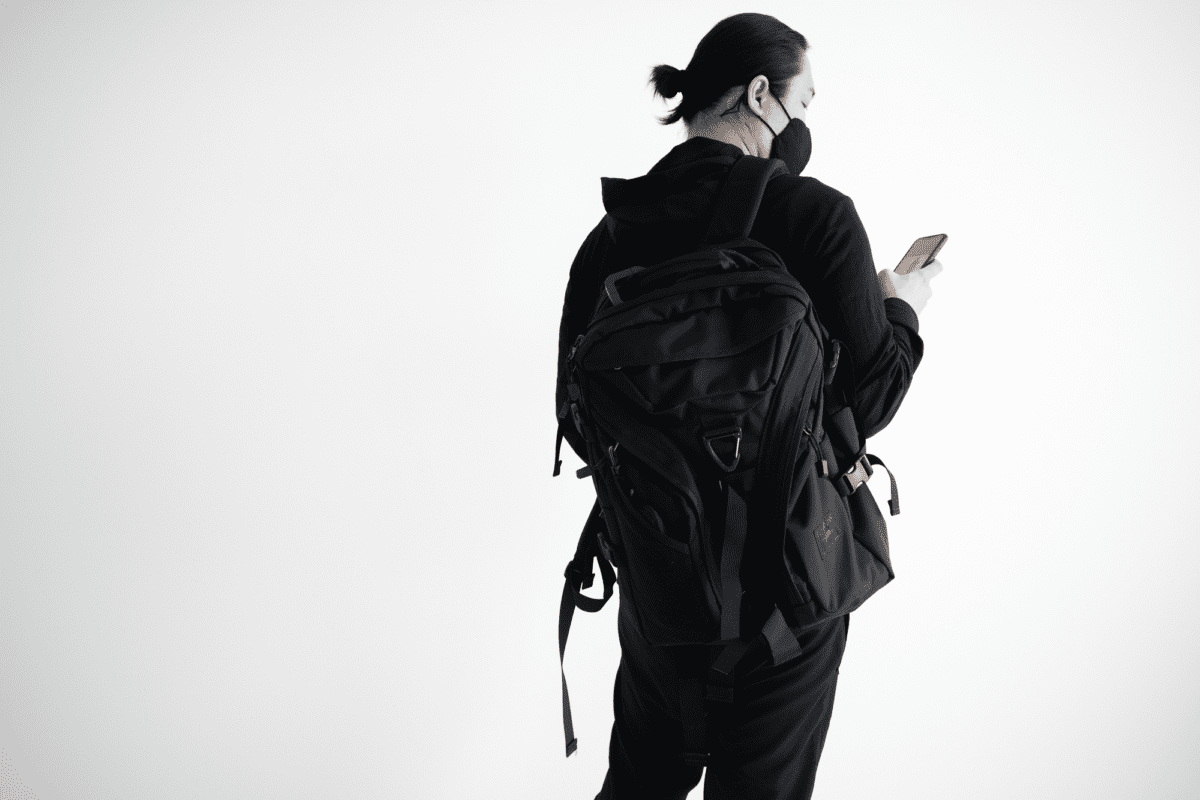 Like an army rucksack, it is huge and frumpy. The straps are all over the space with no options for organizing access straps. I would not consider it sleek like Aer backpacks. I considered bringing it to the office once but ultimately decided against it. It didn't go well with my xSuit's jacket.
Material
TOM BIHN's materials selection has largely stayed the same. After all, if you have something that works, why change it? Unlike some other packs that offer Cordura and Halcyon options, the Brain Bag is only available in Ballistic Nylon, which contributes to its relative heaviness (2 lb 15 oz / 1345 g).
If you want to know more about Ballistic Nylon, you can read this unnecessarily in-depth guide that I wrote.
The shoulder strap has been upgraded to the Edgeless EV50 1/2″ Shoulder Strap, the same as the one on the TOM BIHN Synik. Edgeless seemly means the edge ends with the cushion, so you don't get the feeling of the straps cutting into your shoulders. EV50 refers to specifically 1/2" thick EVAZOTE® OEKO-TEX® certified foam, which is comfortable but isn't too soft that would cause instability when carrying a heavier load.
Organization and Usage
I've been carrying this backpack for a few weeks now. It feels like how it looks—extremely utilitarian. There are just so many pockets and spacious compartments that I've been using it like I would an army rucksack; you basically just stuff your stuff in without thought.
The generous organization makes sure you have a pocket for anything. There are four external pockets on the Brain Bag.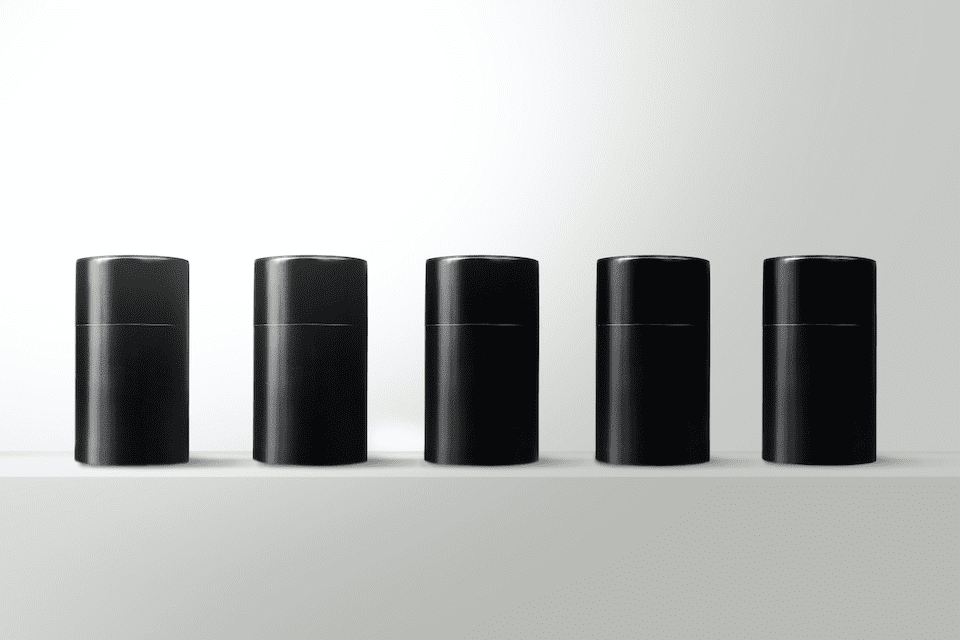 I found a 100 year old company that would create these heirloom quality canisters for me. They are handmade and will keep your tea leaves, coffee beans or anything that you need dry for years to come.
or read review
Quick Access Pocket
On the top of the front, there is a small pocket that's perfect for wallets, phones, or keys. There's a snap hook for keys inside, something that you can find on other TOM BIHN bags as well.
It is similarly sized to the quick-access pockets you'll find on almost every modern backpack. It comes with a flap that covers the top part to make it a little harder for sneaky hands to slip in and out.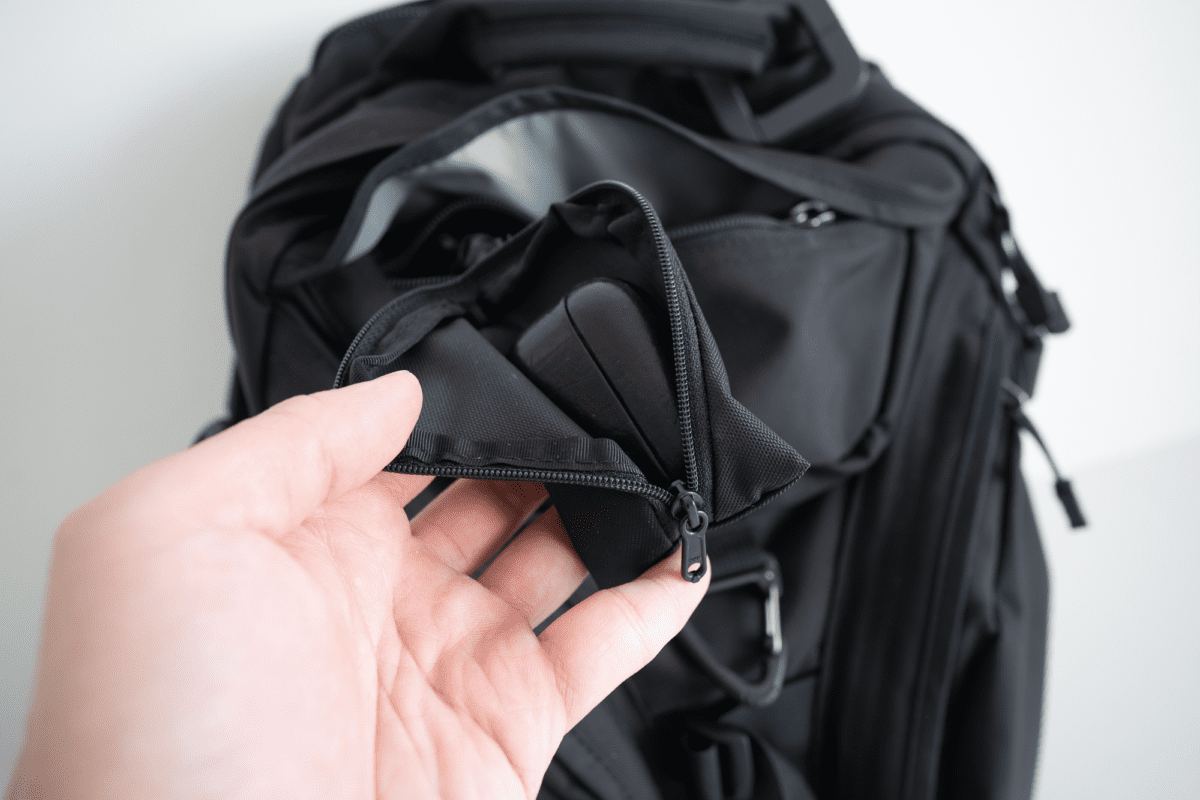 External Pockets
Below it is two zippered vertical front pockets. They fit water bottles and foldable umbrellas well. Layered on top of the left pocket, there is an open mesh pocket.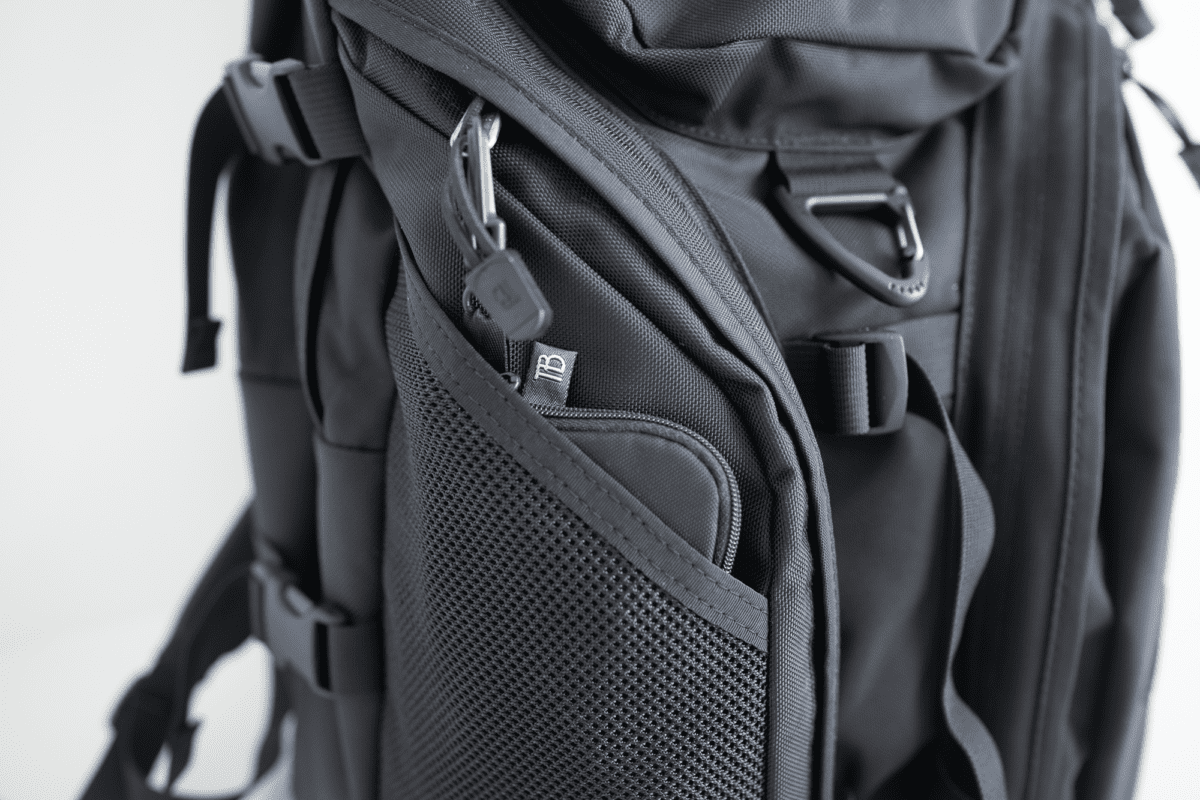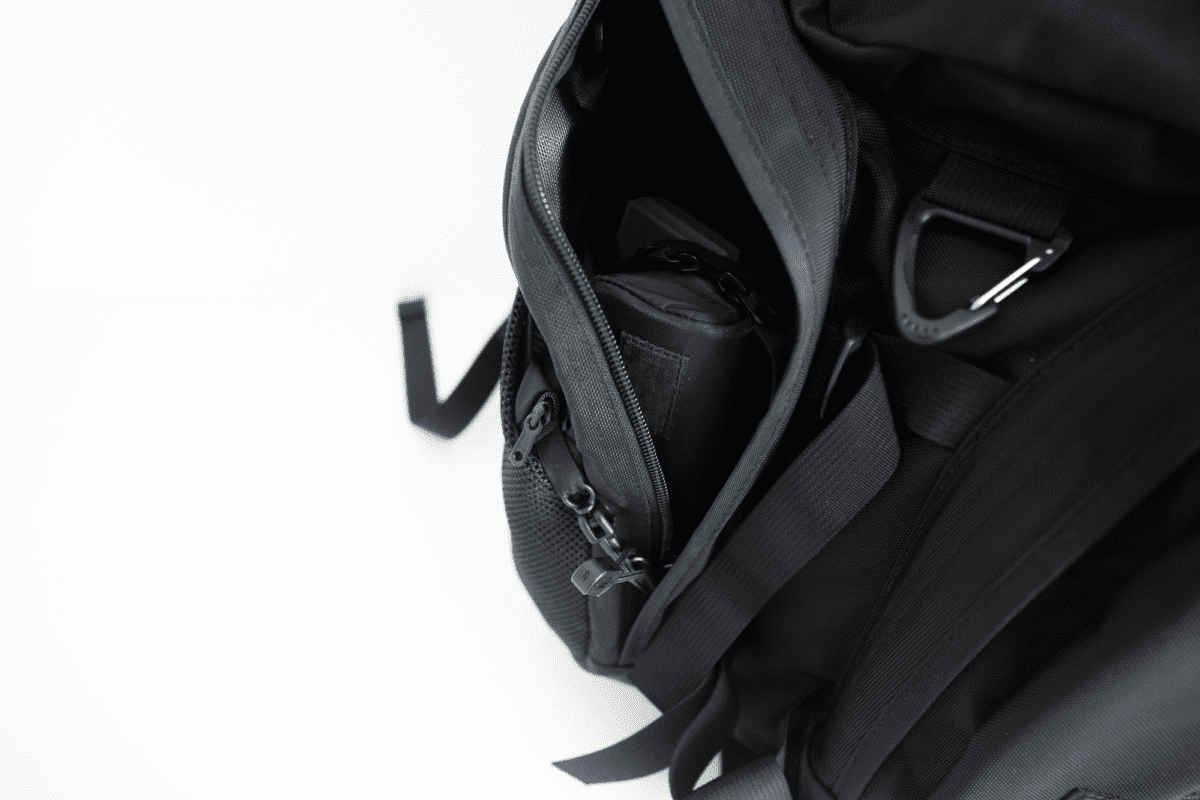 Between the two pockets, there are two lash straps that let you secure your wet raincoat or umbrella, so you don't wet the insides of your pocket. When tightened, the excess strap gets pretty long with no in-built way to organize it.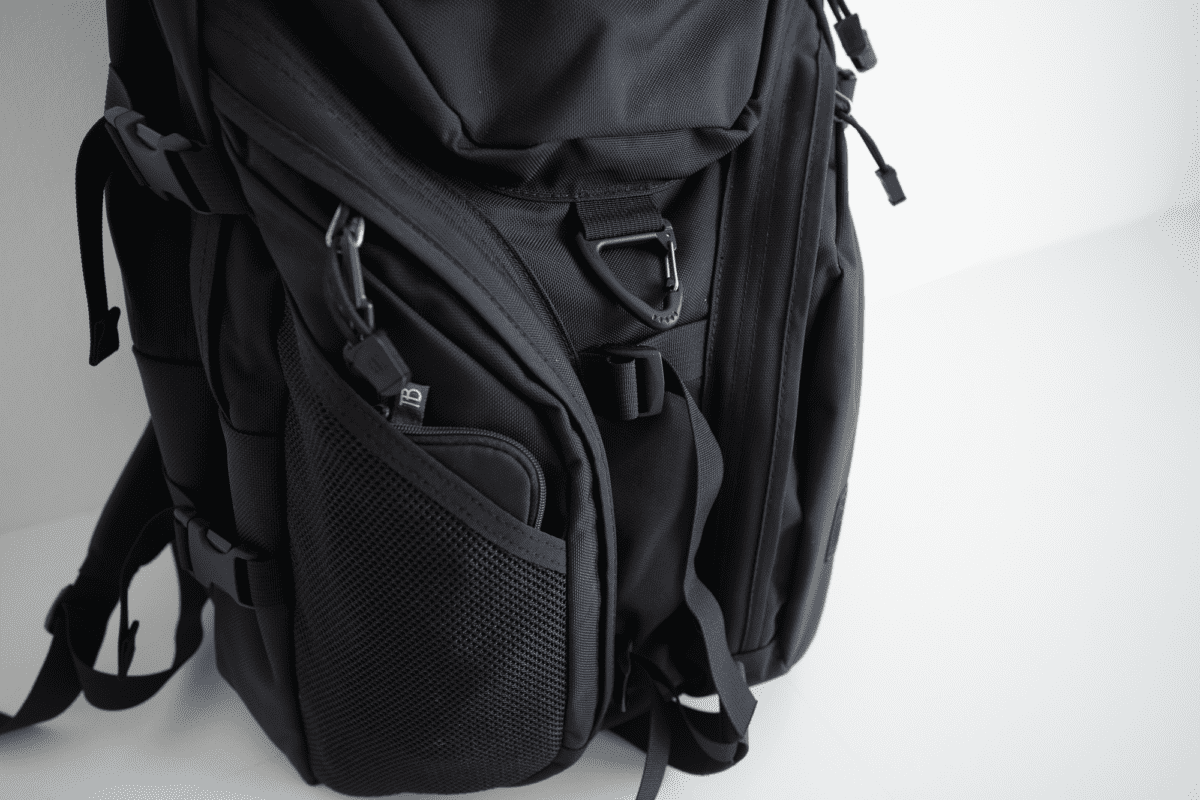 Since there is a possibility that things will just slip out from under the two lash straps, it would be a good idea to attach the object to the snap hook above it for extra security.
Main Compartment
There is a main compartment that is extremely spacious. I would have no problems with this as my only bag for infinite travel.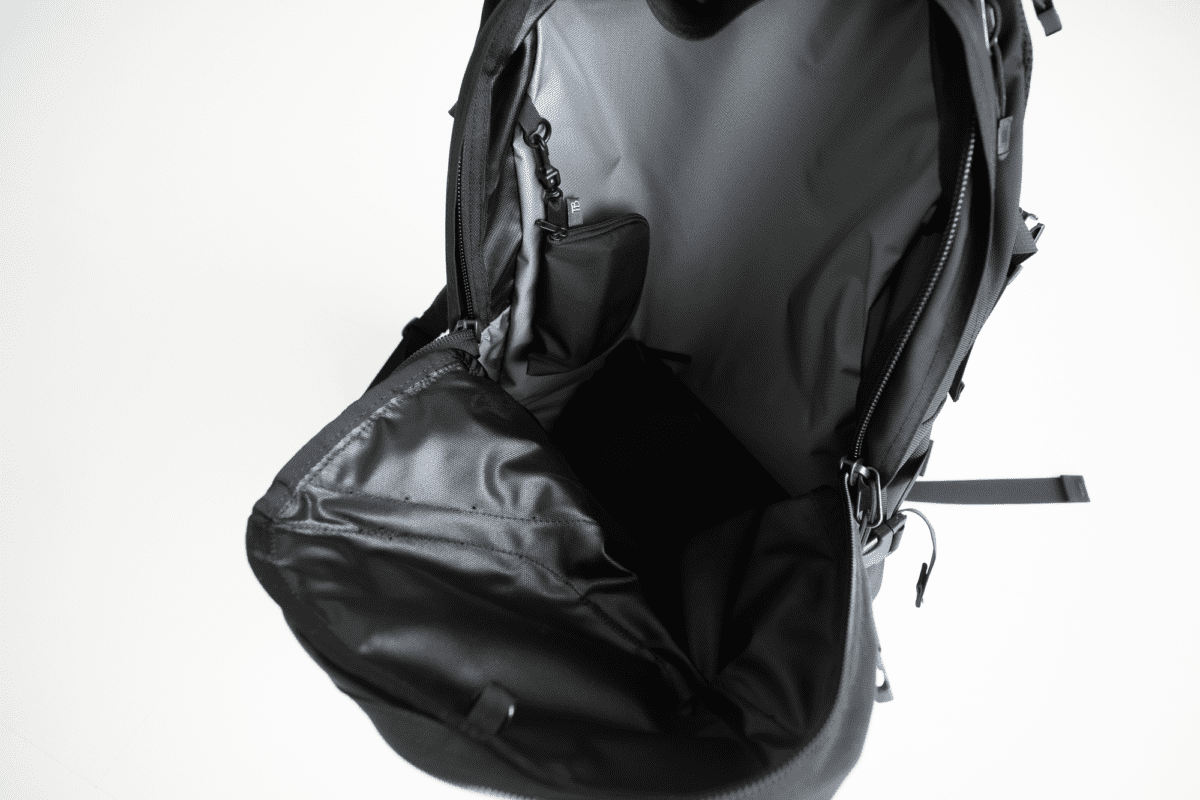 There are a few O-rings in this compartment, and I hang the TOM BIHN Ghost Whale Organizer with some sanitary goods inside.
Laptop Compartment
This laptop compartment is huge! Just look how puny my 13-inch MacBook Pro looks in there.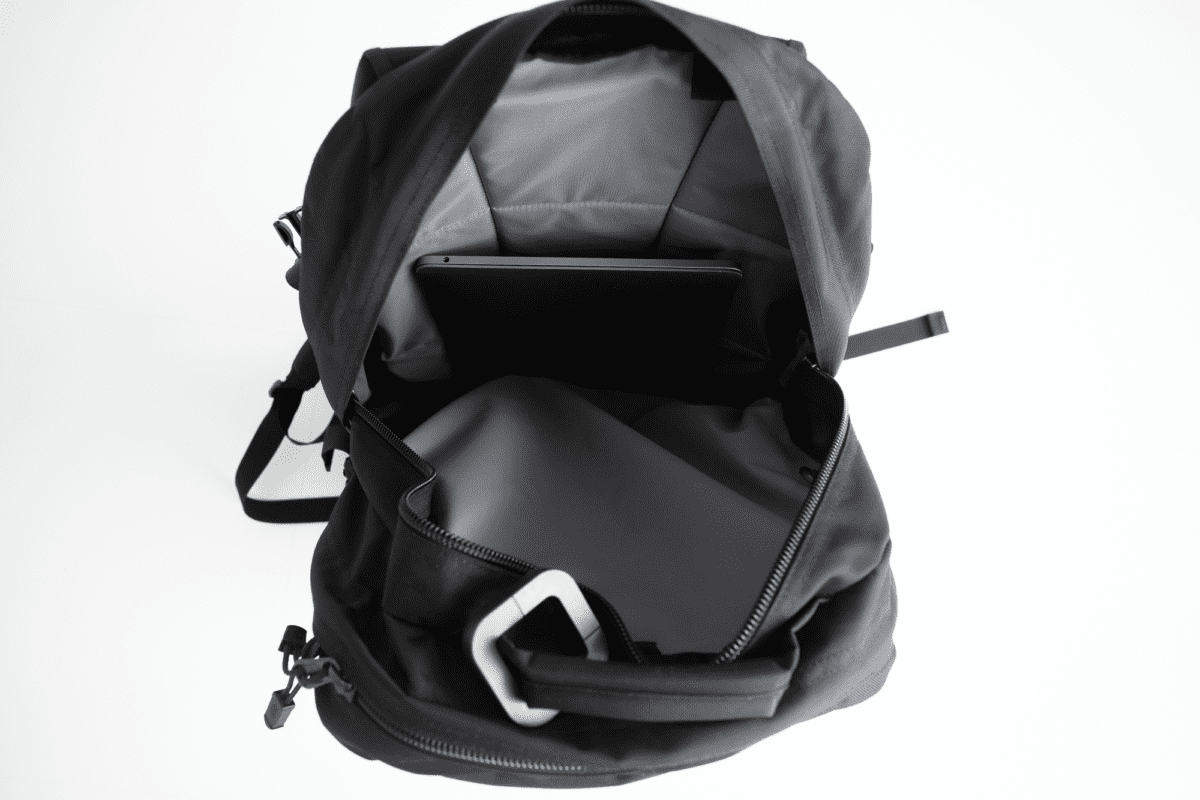 Well, the more space, the better, right? Wrong. For a dedicated laptop compartment, too much space will allow the laptop to move around within the compartment.
While the back padding provides some protection, there is no padding around the sides. Sometimes I find myself carelessly slipping my laptop in and letting it go, to hear a loud thud of it hitting the bottom of the bag against the floor.
I would recommend using something like the TOM BIHN Cache in conjunction with this compartment.
Conclusion
Ugly, with way too many bells and whistles. Over-spacious laptop compartment.
Yet, I can kinda see it working for those who want something ultra utilitarian that they can just dump things into. While the TOM BIHN Synik might be perfect for city exploration, the Brain Bag is what I would bring to enter a warzone where I need a bag to adapt to a variety of situations.
Additional Images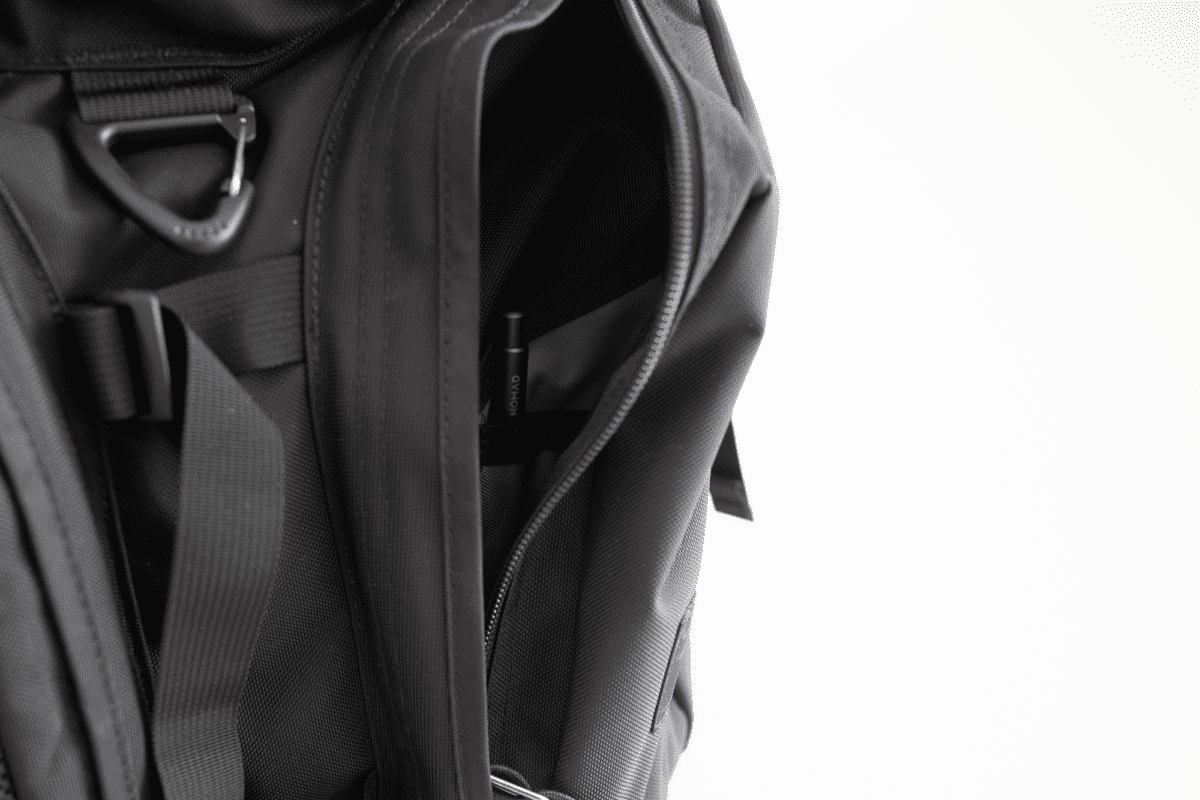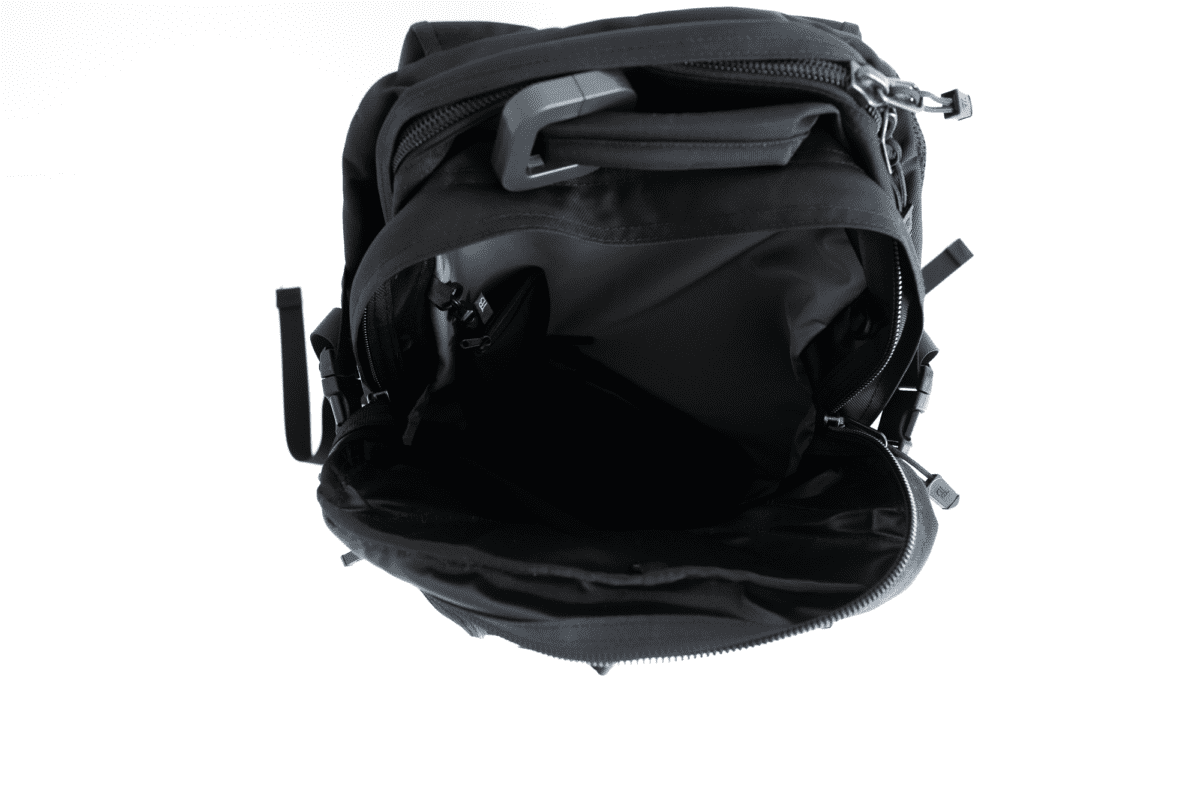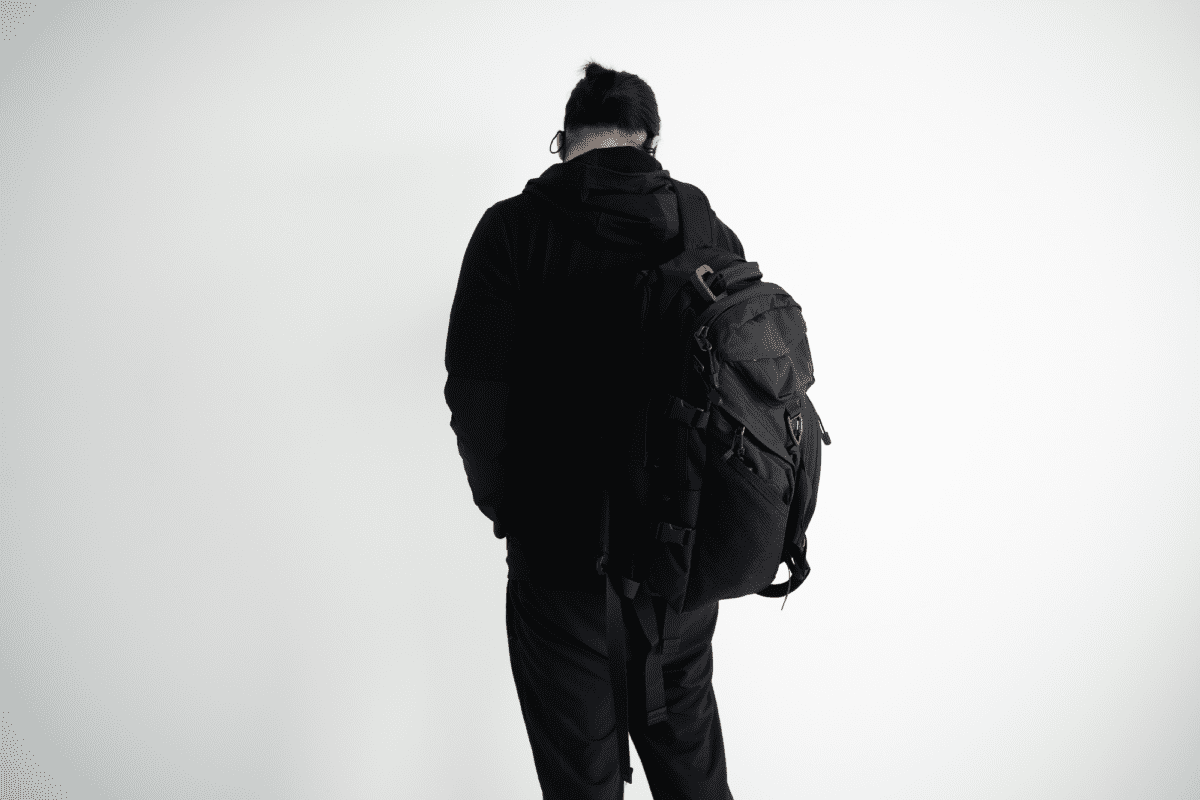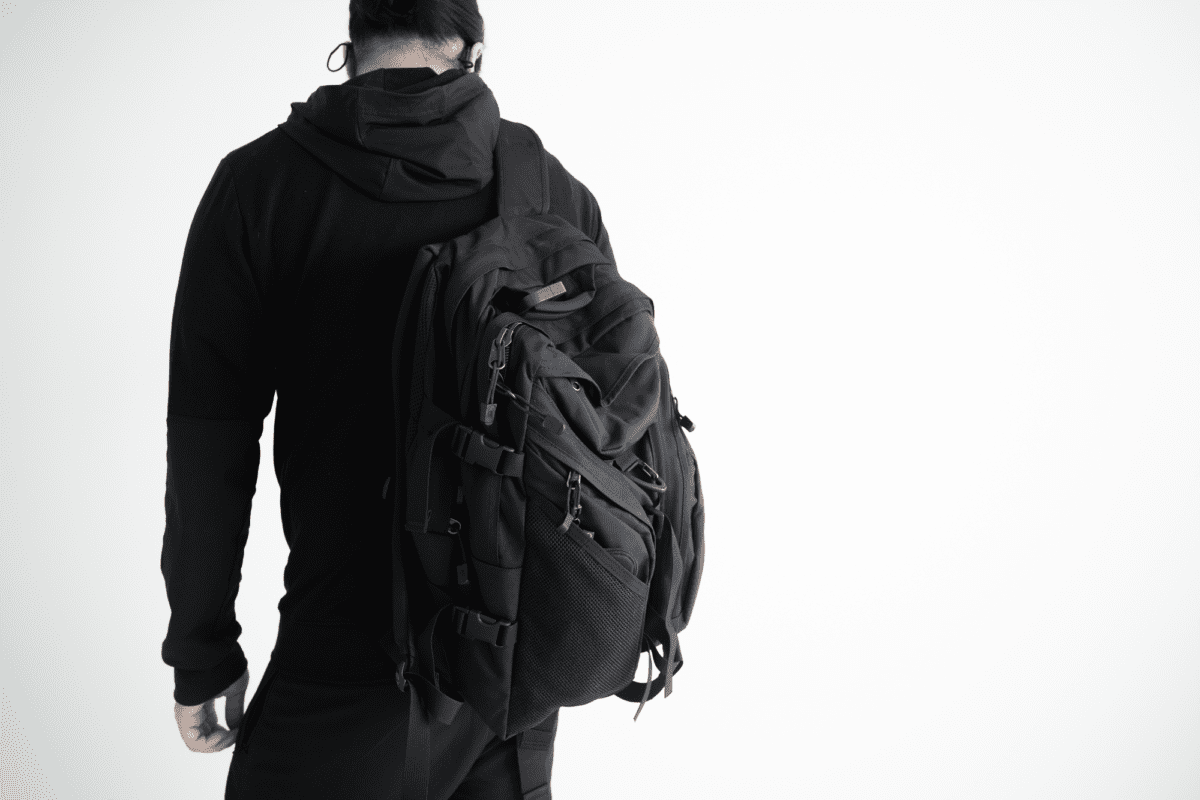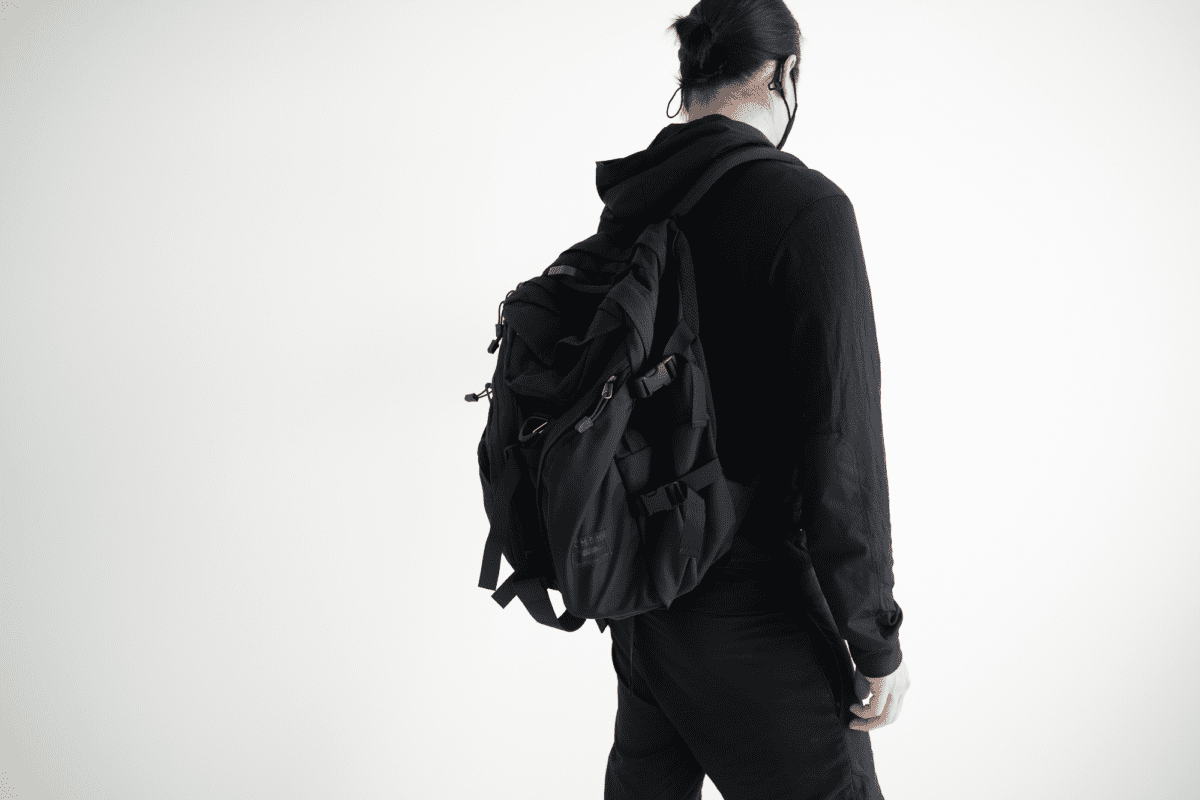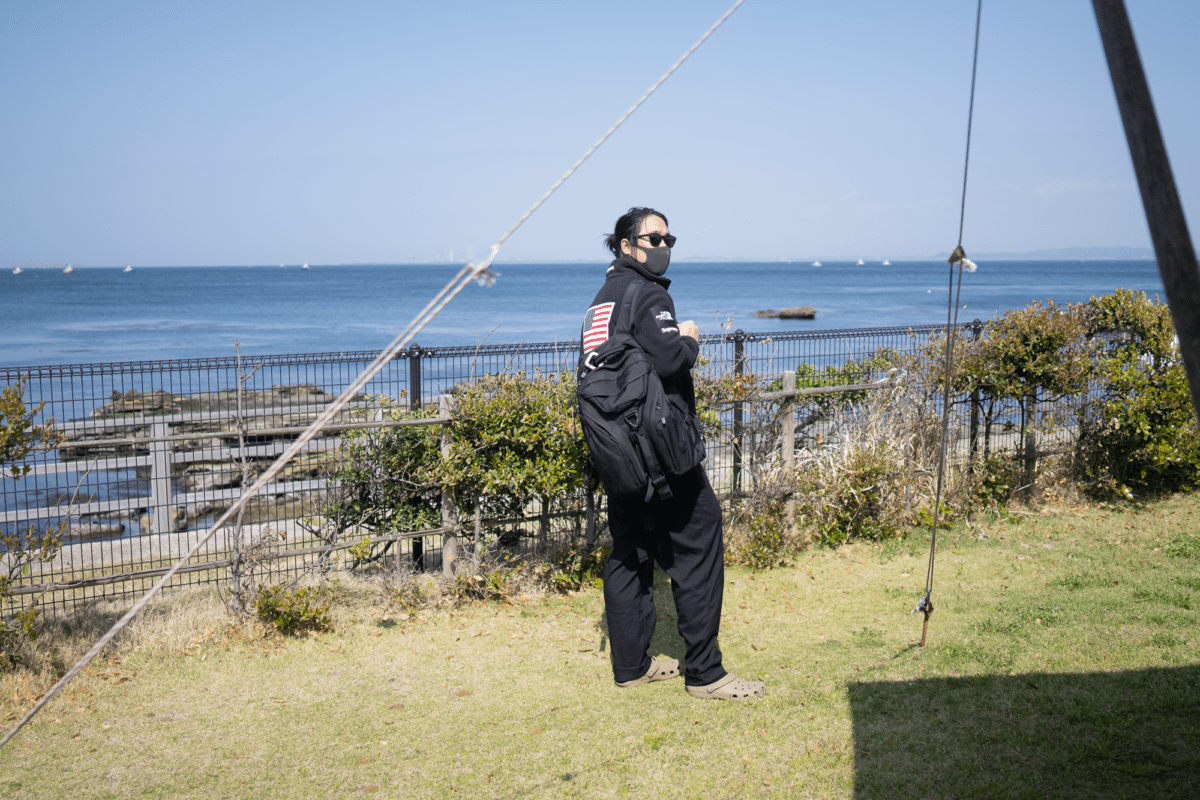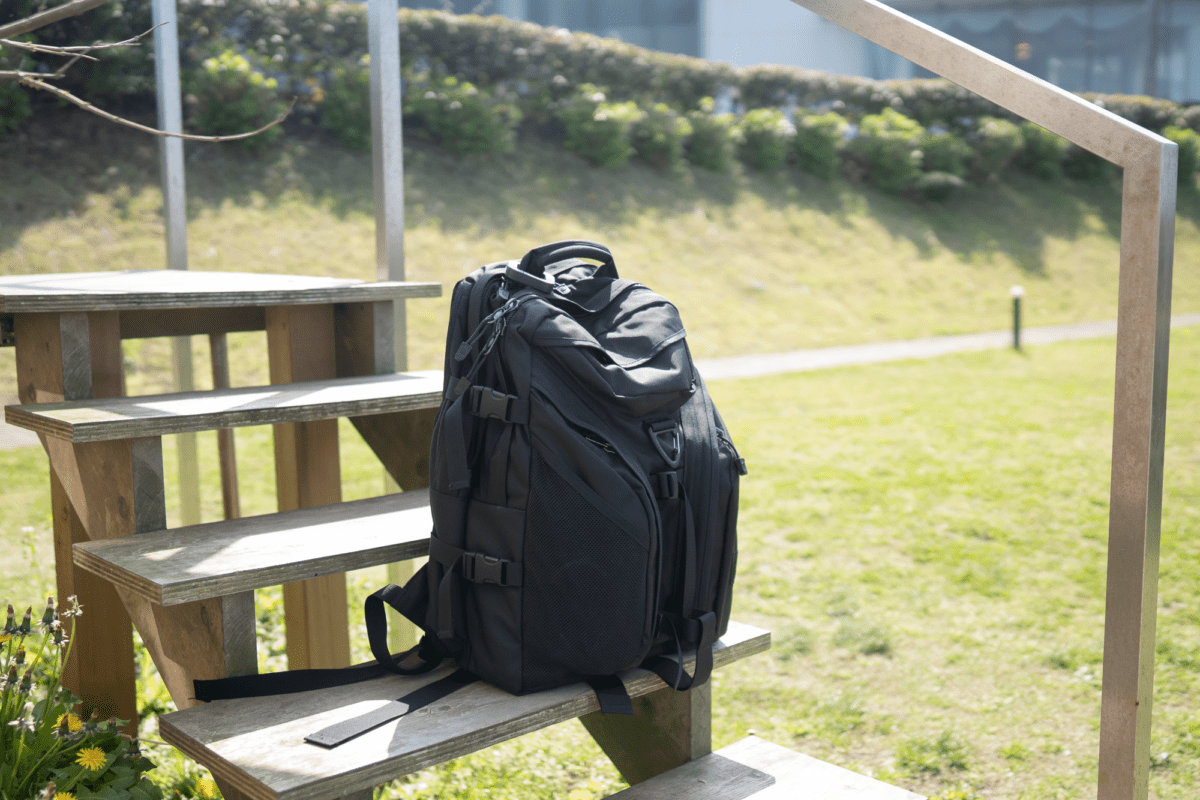 Like this review? See all of my in-depth reviews.
Also, consider supporting me by being a Patreon. Every cent given will go back into improving the content of this website.
Tagged backpack bag ballistic nylon onebag onebag travel review tom bihn