This website is made possible by readers. I may earn a small commission when you buy through the links in this article at no extra cost to you. Learn more.
As a big fan and frequent wearer of the Action Merino T-Shirt, I don't expect any surprises with the almost-similar SEAGALE Action Merino Henley.
Details
Price €50 (approx $56) on seagale.fr
(Sign up for an account first and use hello@alexkwa.com as the "sponsor email" to get us both 10 € off)
Sizing 6ft and 200lbs, I wear an XXL
Material 55% Tencel, 37% Extrafine Merino Wool, 8% Elastane
Made in Lithuania, European Union.
Overview
As I get older, I grow increasingly wary of the fallacy of choice. Especially when it comes to clothing, we live in a world where there are literally millions of choices right at our fingertips, it's tempting to be always looking for something better. This is also the reason why my wardrobe consists of almost all black clothing.
While I enjoy supporting new brands, more often than not, I find myself limiting myself to the ones that have already proven themselves. Outlier, TOM BIHN, GORUCK, Western Rise, and Wool&Prince are just some of the names you'll see frequently on this website.
These brands have a certain consistent quality that transcends the competition. Even before I started writing reviews, these brands have permeated my wardrobe. With thousands of brands out there, it's truly a special feeling when you find "your brand".
SEAGALE is one such brand. They have repeatedly proven themselves with the quality of their products. One of the products that really impressed me was the SEAGALE Action Merino T-Shirt. I'd go as far as to say that I would have no problem if it was the only t-shirt I wear. The SEAGALE Action Merino Henley is a variation of the impressive crewneck and to be honest, I have a pretty good idea of how this review is going to go before even start.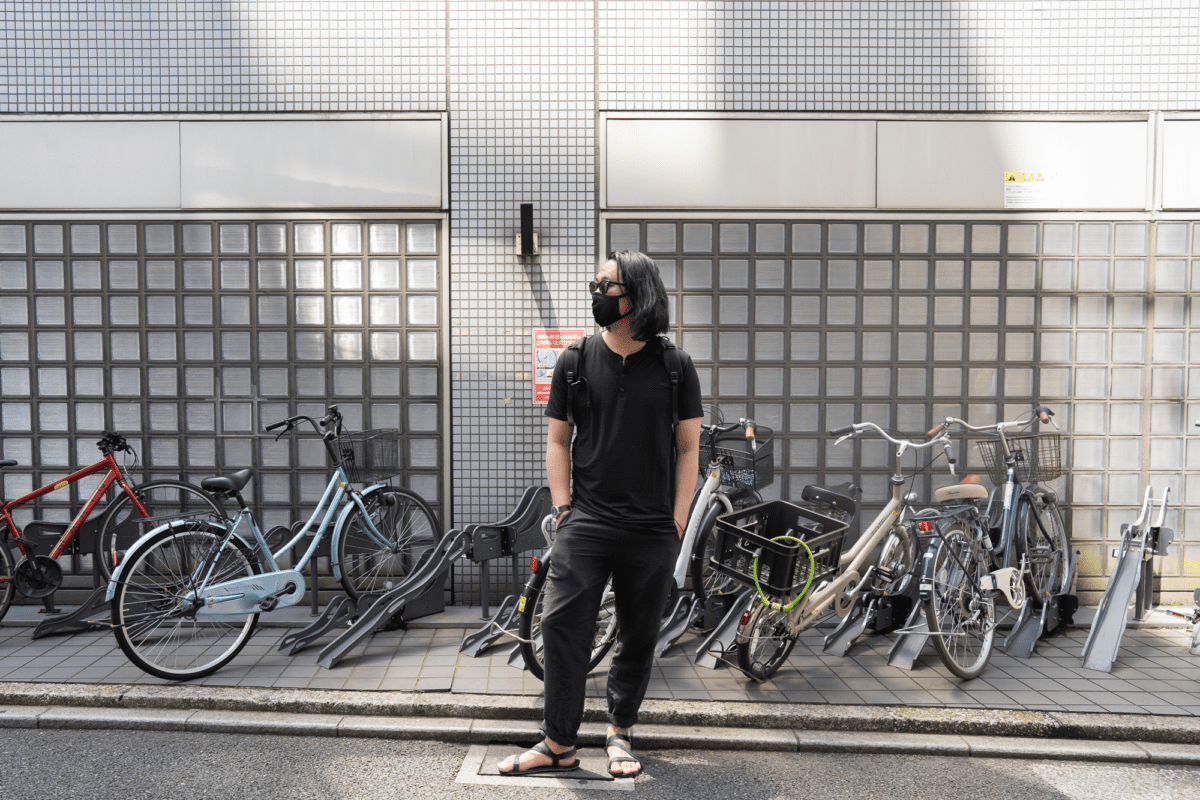 Style
Coming from sunny Singapore where t-shirts were basically my year-round, all-occasion top, I consider myself quite the crewneck connoisseur. But when it comes to henleys, I only started to pay attention to them when I reviewed the Wool&Prince Henley.
A little history lesson before we continue; henley shirts were named because they were the traditional uniform of rowers in the English town of Henley-on-Thames. The first Henley Royal Regatta was in 1839. So, the garment has a certain old school look to it.
While crewnecks are my go-to necklines, a henley adds a subtle layer of respectability that is both stylish but not overbearing. While so-called fashion gurus have waged war against the henley, calling it a "straight white male mediocrity in pseudo-button-up form", it doesn't bother me. I reject the notion of trends and wear what I like. I never dress for others and neither should you. The most important thing is that you like how you look and feel good about yourself.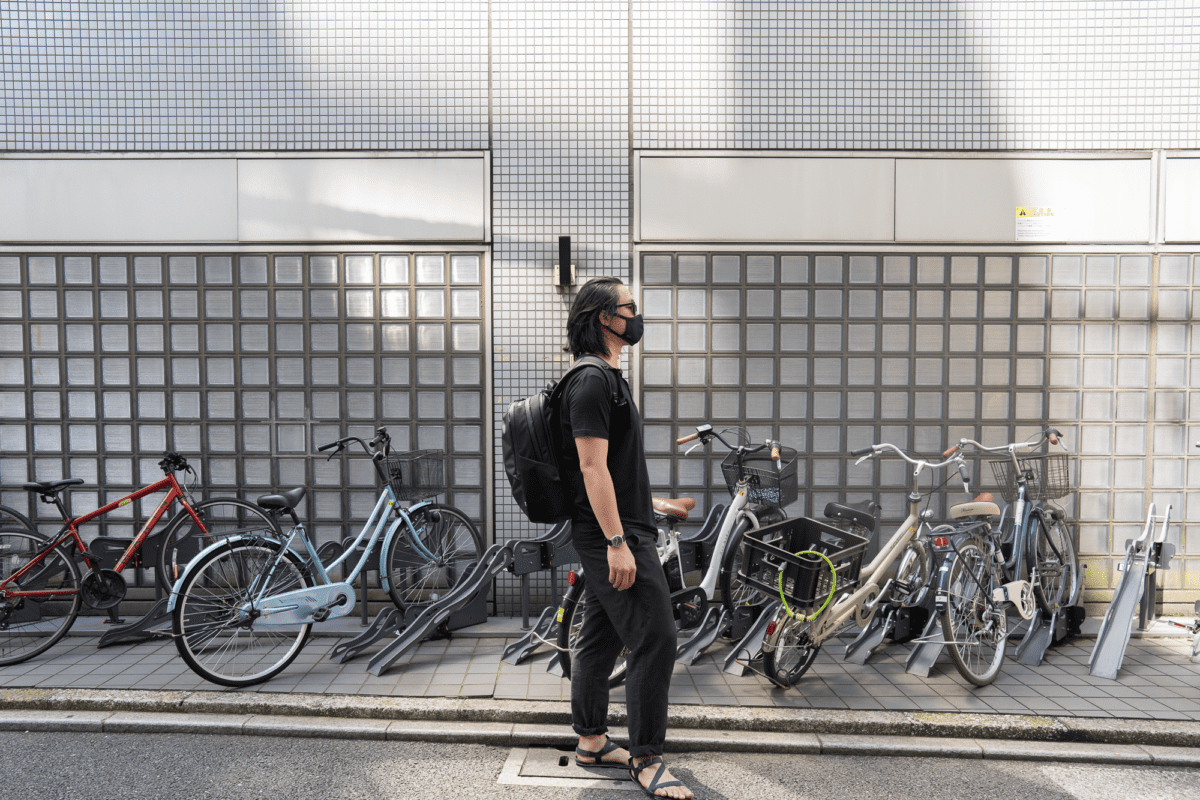 This is also why I try to wear only clothing with minimal external branding. Your confidence will be what attracts others rather than the brand tag. This is also why it's great that the Action Merino Henley has no external branding. While some henleys do scream fashion mediocrity, a henley in one solid color dodges this impression and has a patina of refinement that won't be noticed but won't be dismissed either.
Sizing
As much as I love SEAGALE, getting the size right the first time around is like trying to rip Cordura with your bare hands. It's nearly impossible. Unless you are one of the lucky ones who is reading this review, that is.
But no one likes ads, so I got rid of them. If my articles helped you, I ask for your support so I can continue to provide unbiased reviews and recommendations. Every cent donated through Patreon will go into improving the quality of this site.
I'm 6 ft and about 200 lbs. I wear a size large for almost every American clothing brand, like Wool&Prince and Western Rise. I wear an XL for Outlier. For SEAGALE, I wear a size XXL.
That's two Xs. Am I… Am I fat? No, it's everyone else who is too thin. But seriously, I suspect it's a European thing, but the sizing is way smaller than American sizing.
I've found the fit of the SEAGALE Action Merino Henley exactly the same as the t-shirt. Having tried an XL on the t-shirt, I ended up exchanging the XL for an XXL. I would recommend you to go two sizes up from your regular size.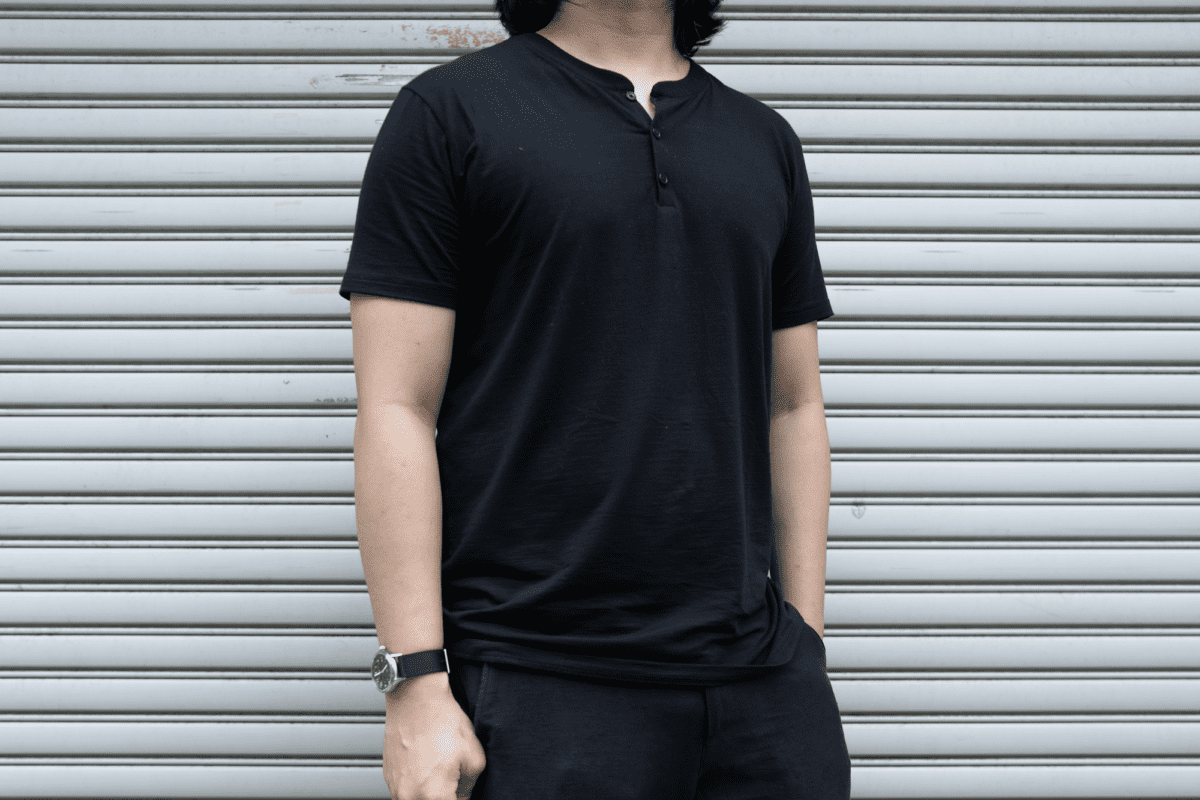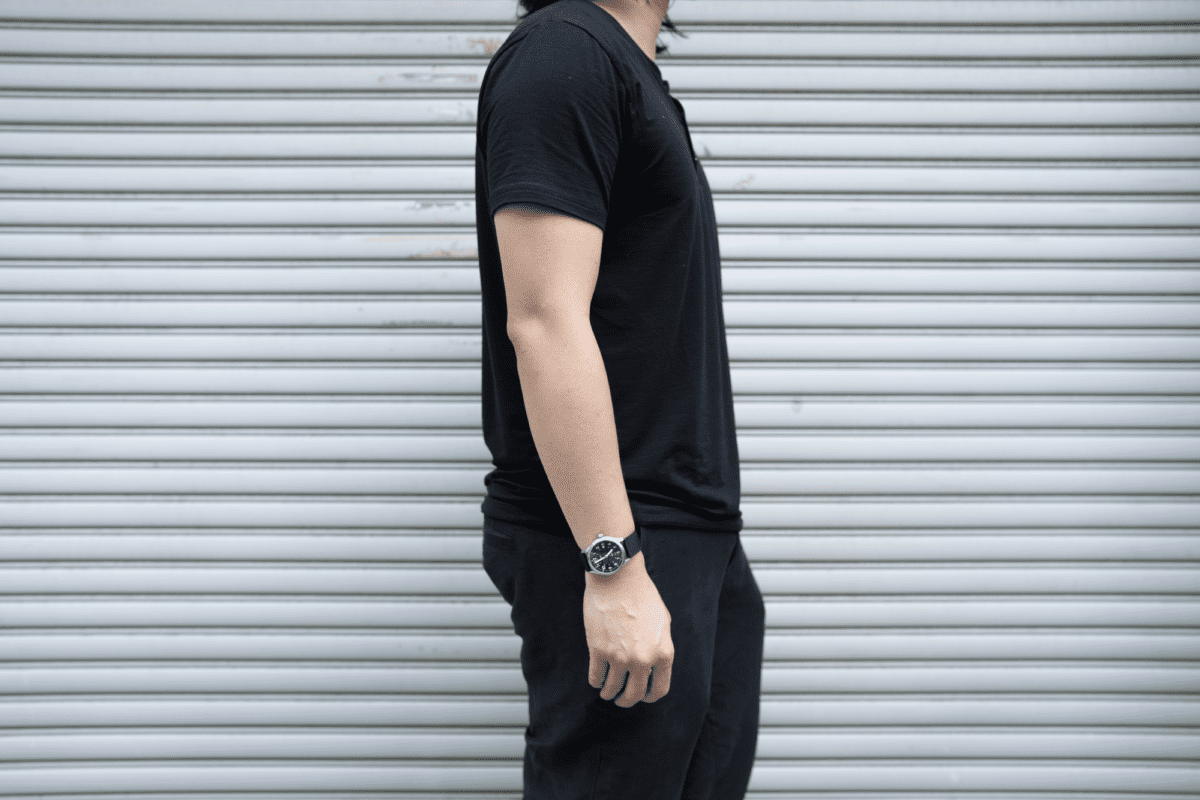 At XXL, it's still an athletic fit around my arms. I'd go as far as to say you can even size three sizes up if you prefer a looser fit. You want to note that XXL is the largest size they provide so if you've been trying to forget about this pandemic with a copious amount of beer, your belly will prevent you from getting this henley.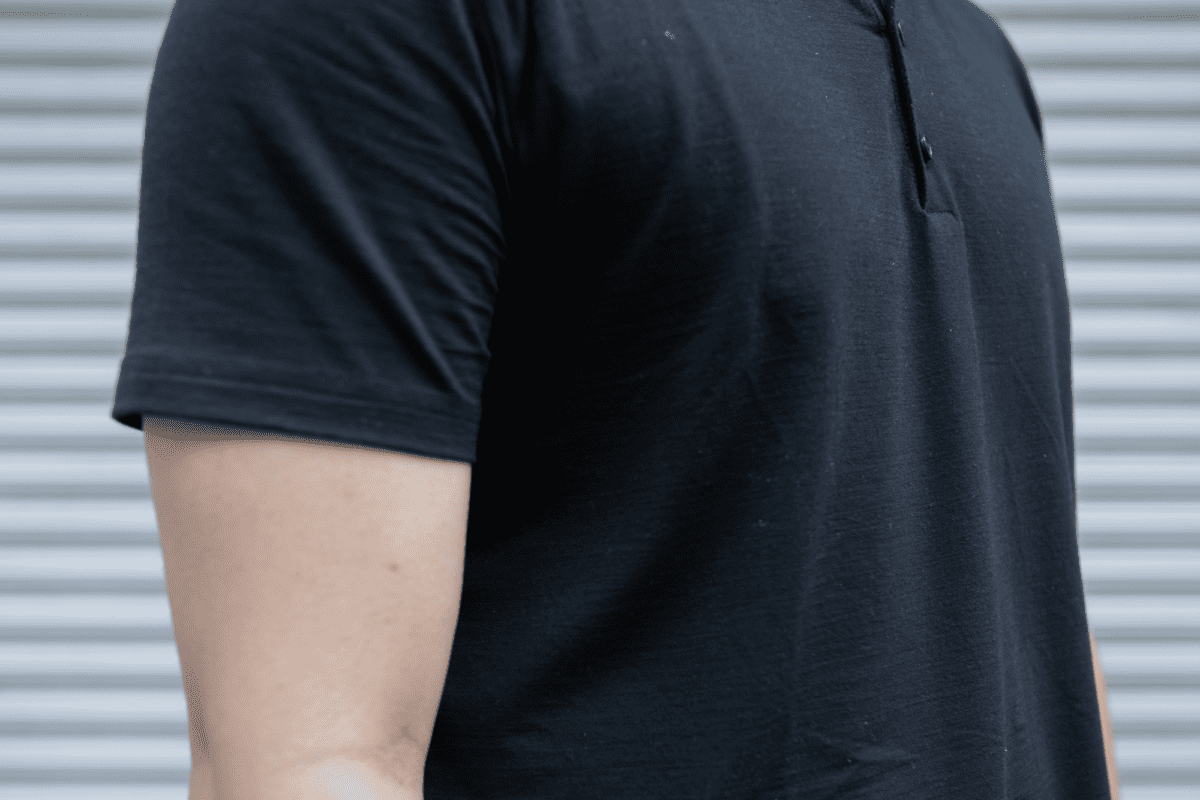 On the flip side, you can also just one size up if you prefer a more athletic fit. Either way, it will surely be too small if you go for your usual size.
Material
I know the marketing power of "merino wool", so I won't blame SEAGALE too much, but this is technically not merino (as in 100% merino), but a merino blend.
In fact, merino makes up less than half of the fabric. I suspect it is also a contributing factor to why the t-shirt costs a lot less than Outlier's.
I'll admit it's my first time seeing this blend of fabric, 55% Tencel, 37% Extrafine Merino Wool, 8% Elastane. I am familiar with merino and elastane, but it's the first time I've heard of Tencel.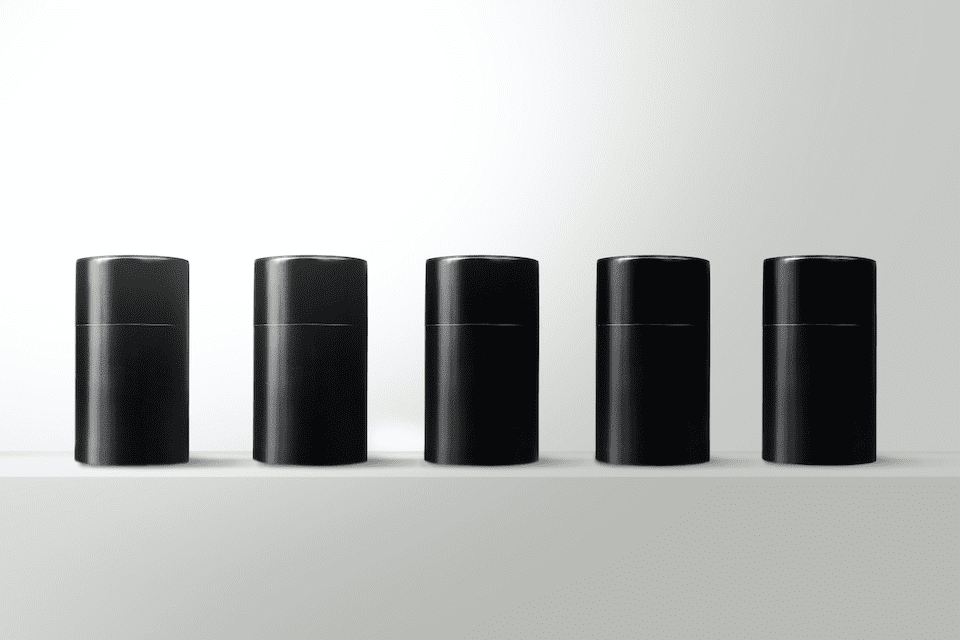 I found a 100 year old company that would create these heirloom quality canisters for me. They are handmade and will keep your tea leaves, coffee beans or anything that you need dry for years to come.
or read review
Tencel, it seems, has a natural moisture content of 13%. The higher this number is, the more refreshing the fabric feels on your skin.
It can also absorb a high amount of moisture without feeling damp, perfect for us sweaty guys. At the same time, it also drys extremely quickly and that process cools your body.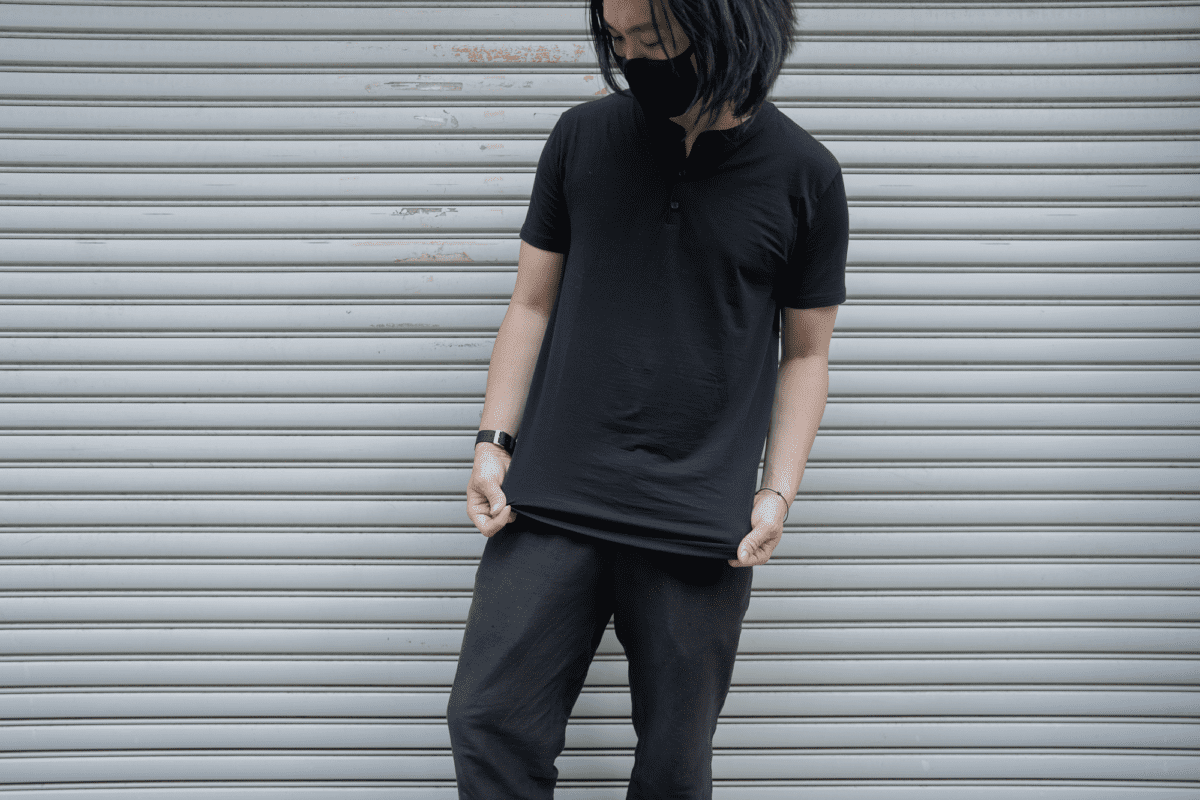 Like merino, Tencel is ultra-smooth, which allows more contact to the touch. The more contact you have with the fabric, the cooler you feel.
Tencel is a more environmentally reliable way to create technical fabrics, given that 6m² of soil will yield enough cotton to make one t-shirt, where the same space can yield enough for Tencel to make ten t-shirts. Cotton also requires 10-20 times more water to cultivate.
Since it has similar properties to merino wool, Tencel with the right ratio with actual merino wool would actually give you a t-shirt at a more reasonable price compared to 100% merino t-shirts costing an upwards of $100.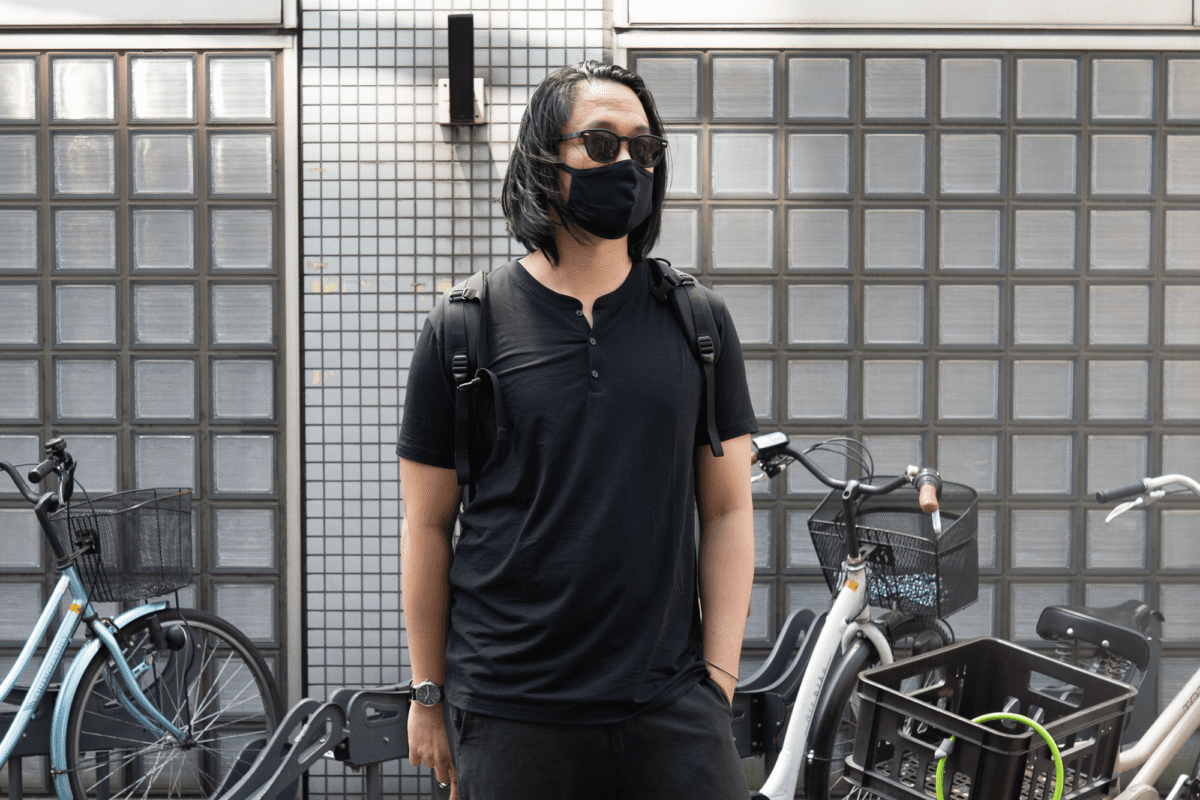 The second part is a small amount of elastane in the blend, added for additional stretch, required for all the "action" you would perform in this henley.
And for the final part of the blend, the almighty merino wool, needs no introduction. My favorite features of merino are definitely the anti-odor and quick-drying properties.
This is all I'm gonna say about merino wool and if you need more details about the wonders of merino wool, check out my full guide on why it's amazing.
Usage
Although it has the same material as the t-shirt, the SEAGALE Action Merino Henley puts itself in a different space. This henley is perfect to sweat in, but the style isn't exactly ideal for working out in.
The SEAGALE Action Merino Henley will help cope with the hot weather and the sweat that goes along with it. If needed, you can unbutton it and expose that hairy chest for a wild and free look. On top of that, the material is light and highly breathable. Right next to the Outlier Ramielust T-shirt, this henley is one of my top choices for hot days.
While I love the style of the crewneck, the henley does give an I-live-on-a-boat, nonchalant look that I like. Working mostly from home, I'm usually in casual outfits and this t-shirt will suffice for almost every daily situation. I think it looks great paired with bottoms with less structure, like the Outlier Injected Linen Pants.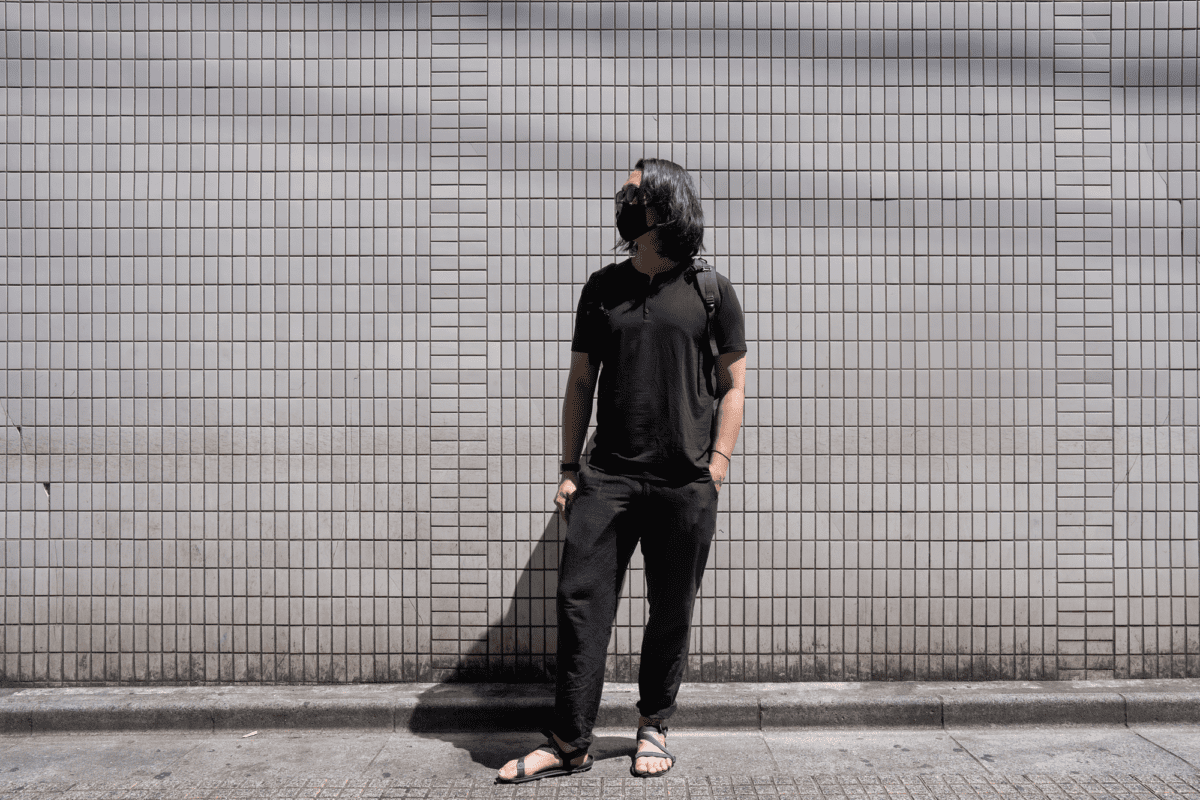 The henley, like the t-shirt, is one of the softest, most comfortable top I own. And I own a lot of tops. Unlike some merino t-shirts, there isn't an itchy feeling, not even in the slightest. This is probably due to the merino blend and the low merino count.
Conclusion
Sizing can be tricky with SEAGALE but once you get the hang of it, SEAGALE is right up there in style and quality. If you can get your sizing right, you'll likely have no regrets getting this.
Don't forget to sign up for an account first and use hello@alexkwa.com as the "sponsor email" during sign up for us both to get 10 € off.
Additional Images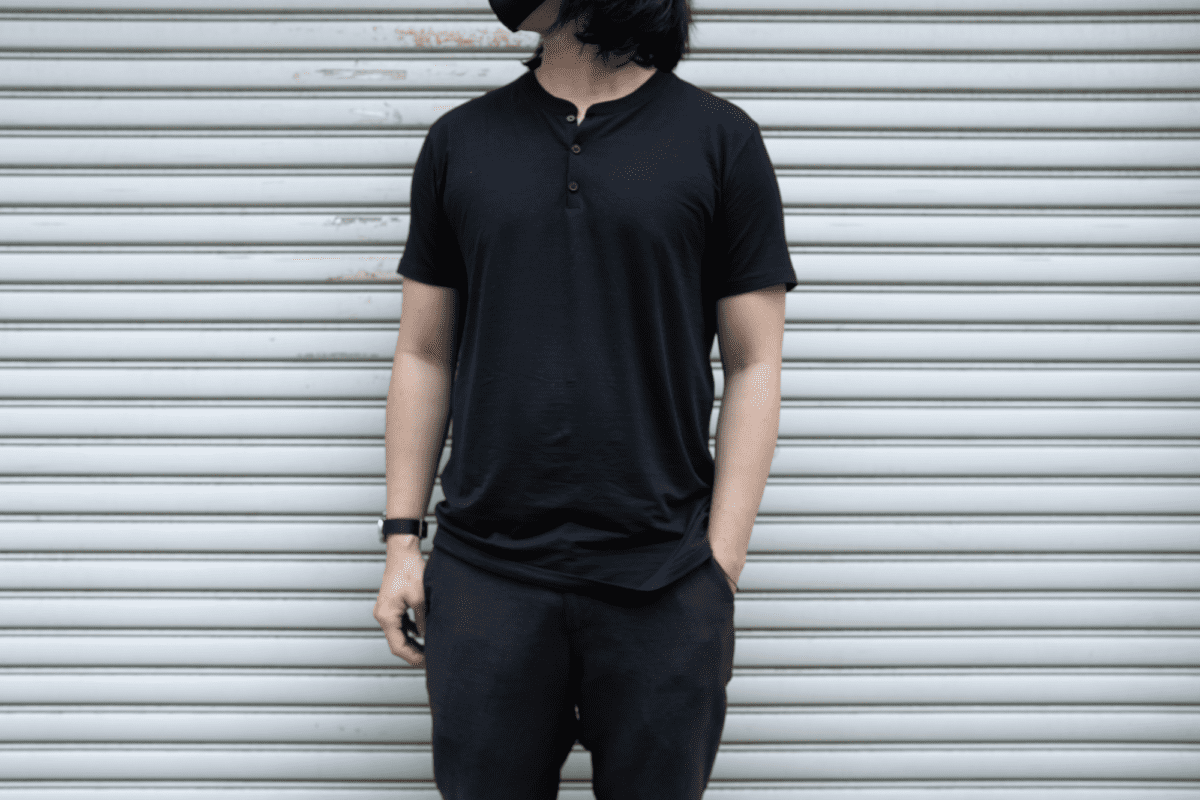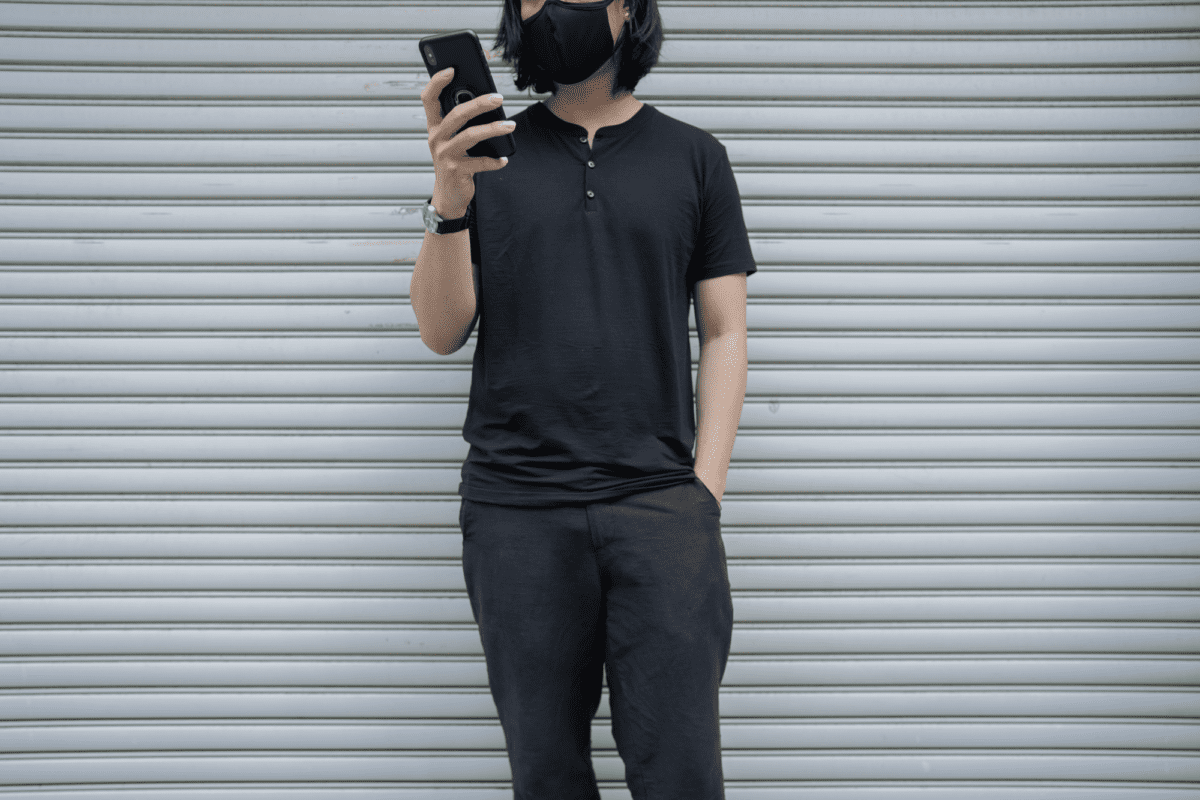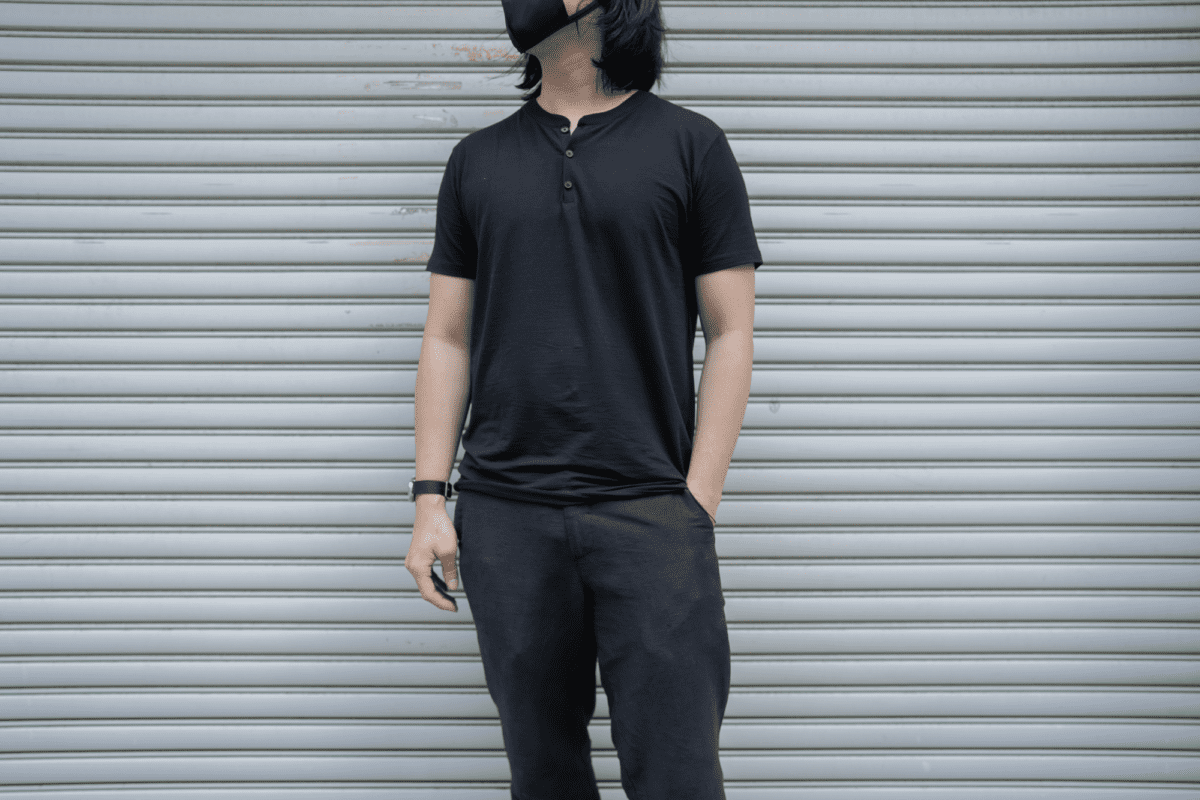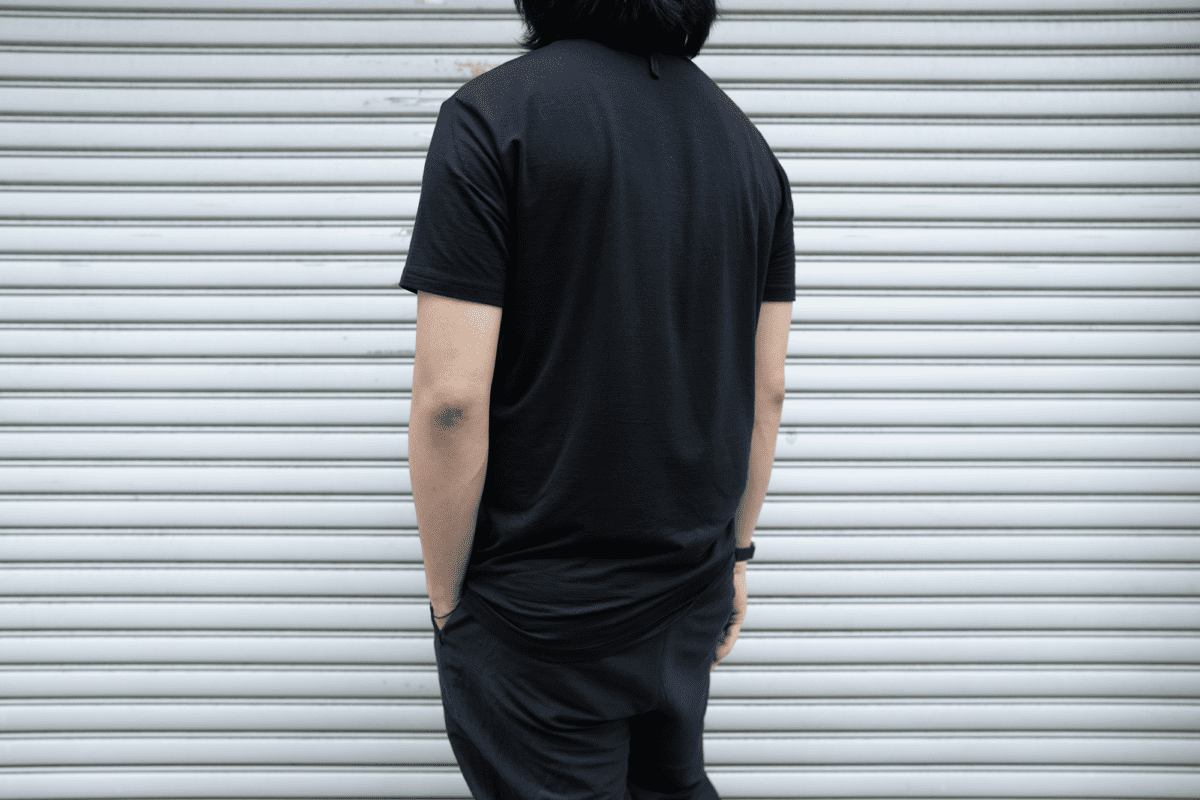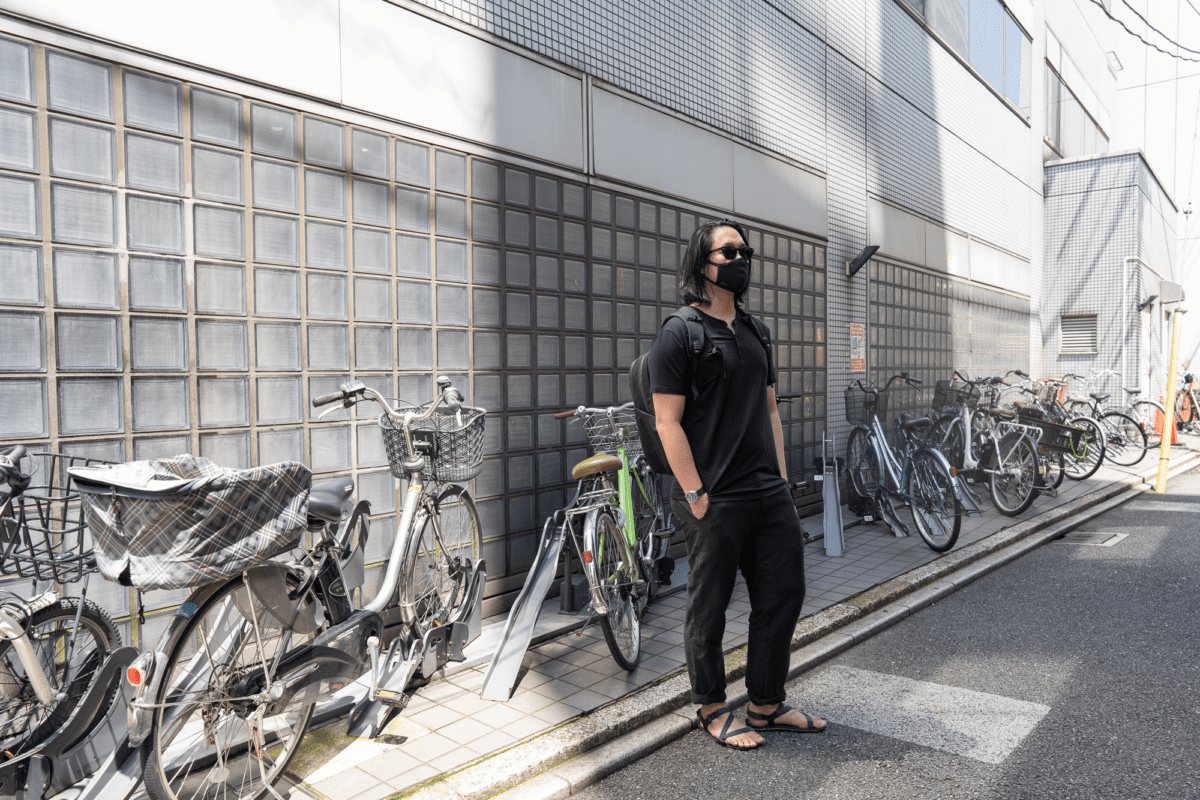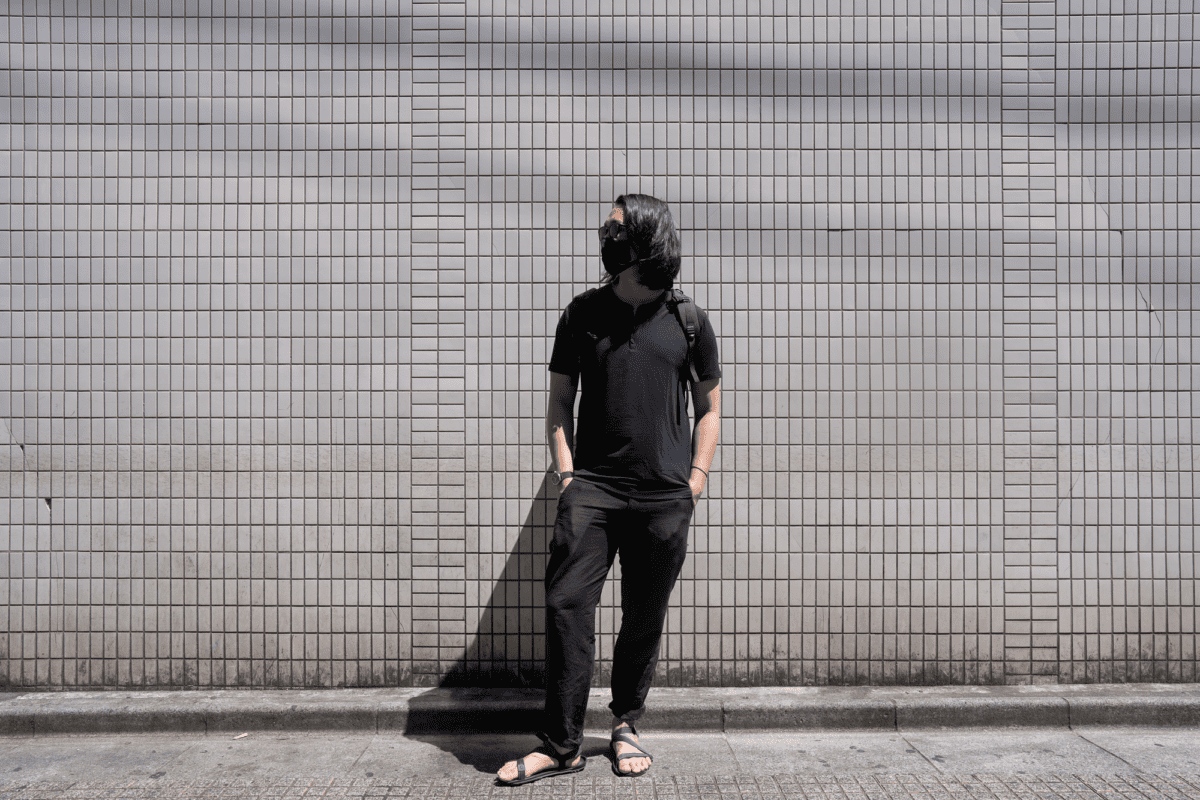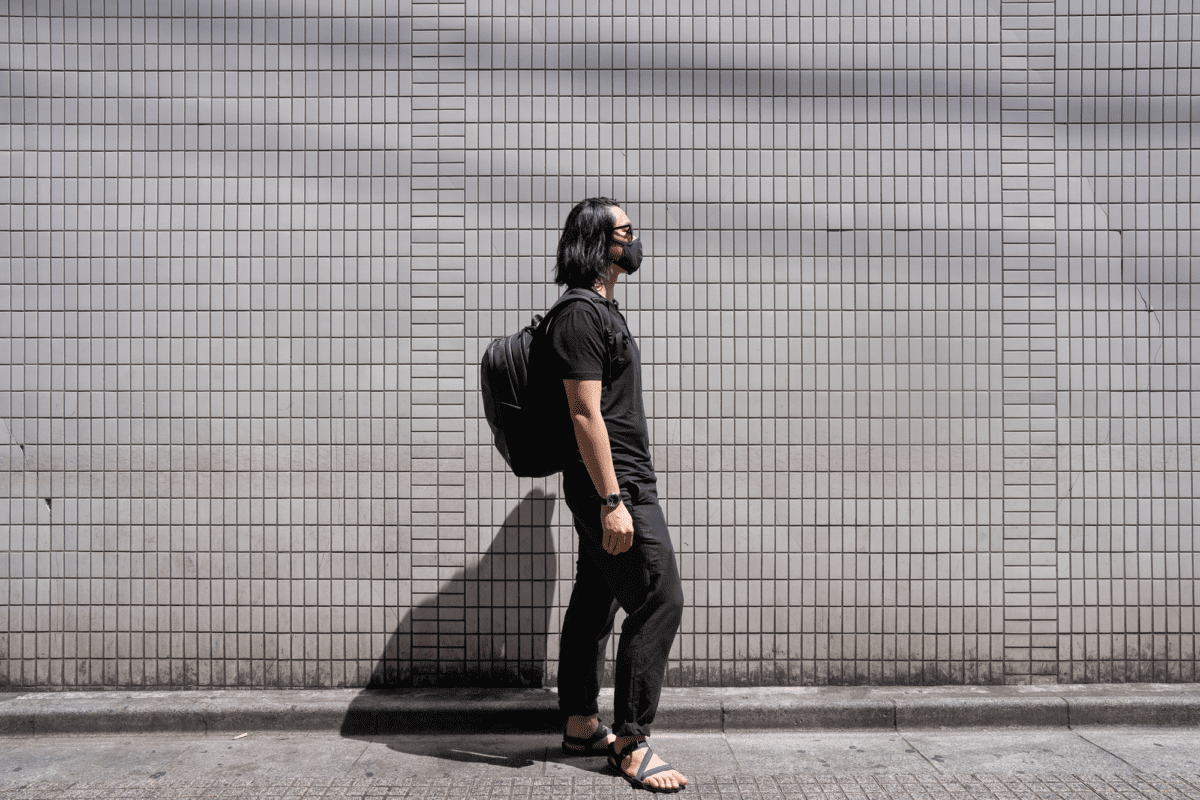 Like this review? See all of my in-depth reviews.
Also, consider supporting me by being a Patreon. Every cent given will go back into improving the content of this website.