This website is made possible by readers. I may earn a small commission when you buy through the links in this article at no extra cost to you. Learn more.
Details
Overview
As an aspiring minimalist, I've moved as many of my processes online as I can. Even if they are aren't an exemplary example of digital minimalism, at least in the physical world, they are out of sight, out of mind.
In the past, to-do lists, notes, letters, sketches all warrant stationery. Now, while the frequency of use has drastically been reduced, I'm still not at the point that I can do without a pen. Having lived in Japan for more than five years now, I know that the day that Japan goes completely paperless won't be anytime soon.
Just the other day, I bought a mattress for my new home. As expected of Japanese customer service, each purchase came with a gift. The gift came in the form of a catalog and a form, which allowed you to choose the gift you want and have it delivered to you by sending in a form. I was glad to have my Fisher Bullet Space Pen with me at that time.
At home, filling up forms is almost a daily task. You can't even begin to imagine the number of forms I had to fill up in the process of buying a home.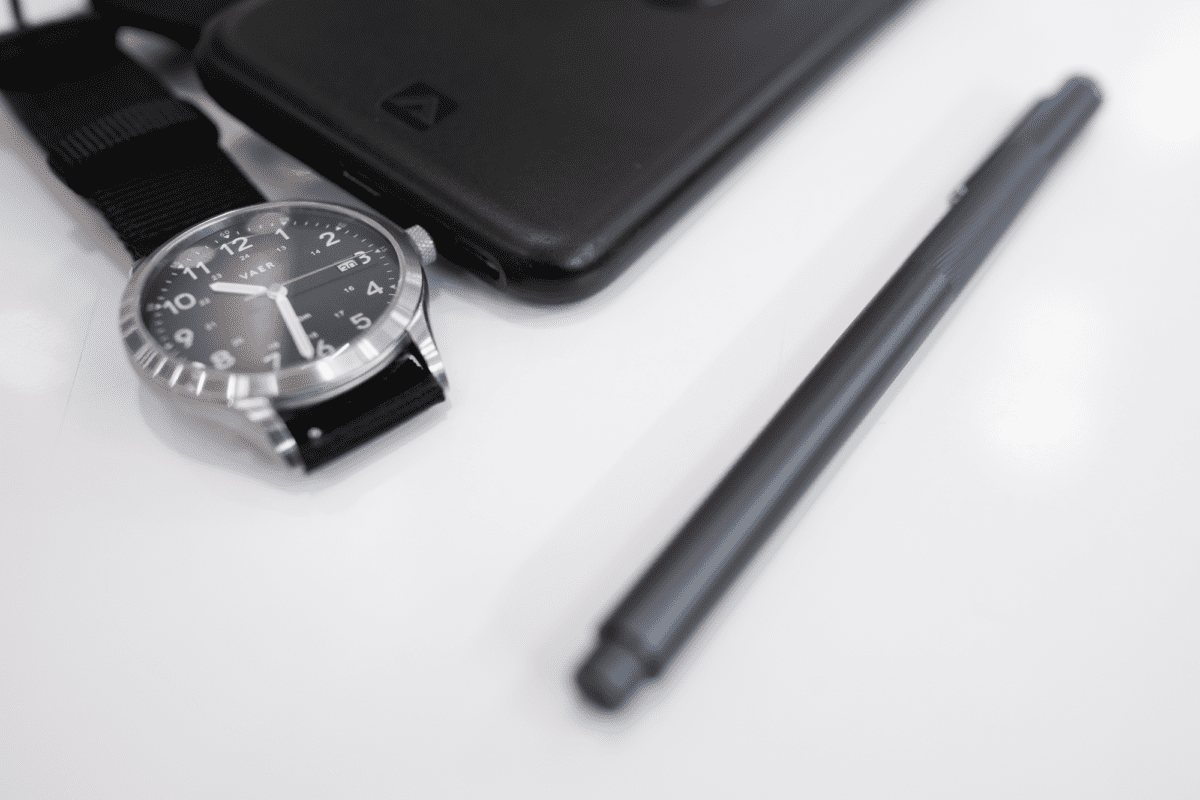 The Alt pen, however, is more than just a pen. What really struck me with this pen was the dedication to quality.
"I am first and foremost committed to quality. If I cut corners, the likelihood of long term failure is probable. Therefore, I will not ship Alt pen until I can personally see myself using it every single day." Rotimi Solola, the designer, writes on the Kickstarter page.
Where companies cut corners to save costs where they can, the ability to have full control of output was exactly why I designed the SHADOWS Canister, a product that I, myself, use every day. With the same philosophy, I had high expectations for the Alt pen. TL:DR, I was not disappointed.
Style
As a designer, I have pretty high standards when it comes to aesthetics. I would often use aesthetics as my first filter when comparing products. I'm the kind of guy that would search the Good Design Award archive for products to buy. And the design of Alt pen was the main reason why I wanted to write about it.
The Alt pen comes in two different materials, stainless steel and aluminum. For stainless steel, it comes in a silver or rose color option. For aluminum, there are four color choices, which are silver, rose, light gold, and slate.
I've mostly kept the theme of reviewing only black products so far, so I went with the slate. While it's not true black, it's pretty close. I wished that the stainless steel version came in slate as well.
But no one likes ads, so I got rid of them. If my articles helped you, I ask for your support so I can continue to provide unbiased reviews and recommendations. Every cent donated through Patreon will go into improving the quality of this site.
On the exterior, the matte slate coating encompasses the entire pen with the exception of the pen clip, which is reflective silver. The finish gives a highly professional, although somewhat technical look. It feels like it would belong clipped to the shirt pocket of a senior-level engineer.
With the exception of a barely visible "plus" logo on the silver clip, there is no exterior branding on the pen.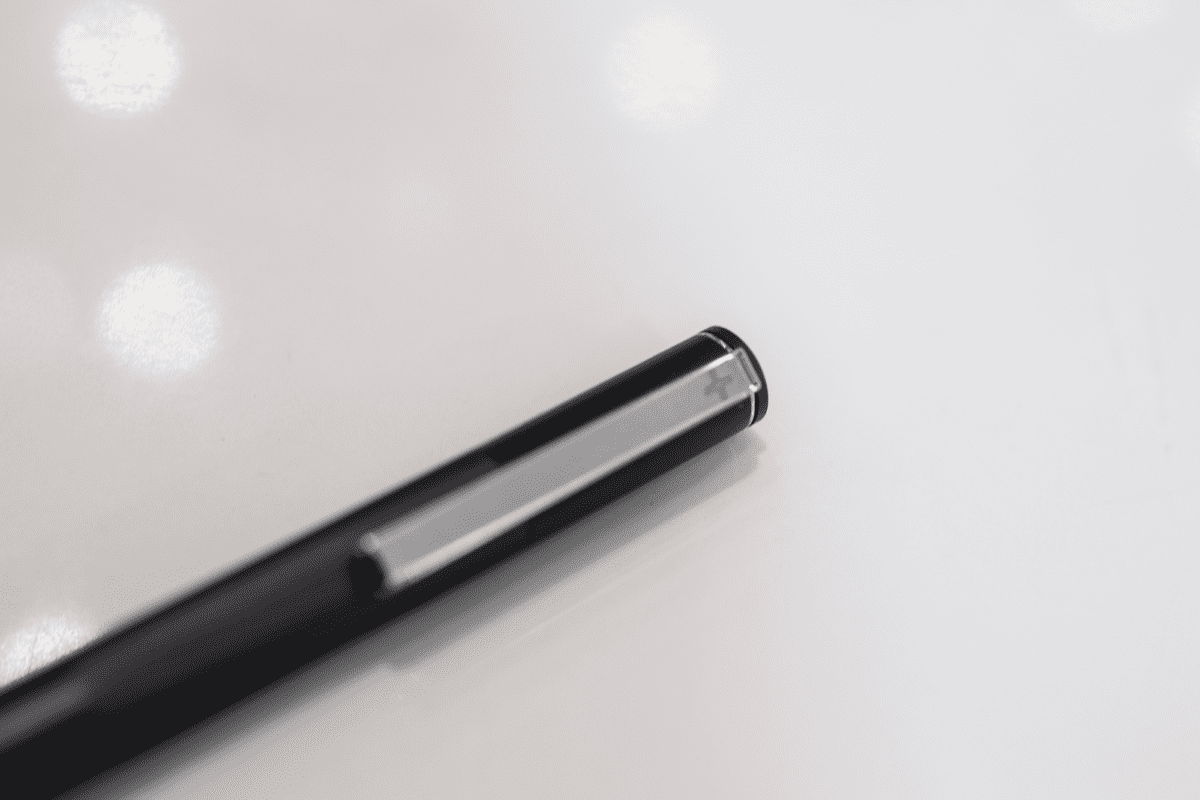 Most of the barrel of the pen is of the same circumference but there is a small part at the end that is smaller. This part can be screwed off to access a storage compartment that lets you store up to four tool bits.
Given that the top of this part is concave, it invites you to press on it like a retractable pen. I thought it would be a much simpler design if it could be the same circumference throughout. However, the smaller circumference is so that you can attach the pen cap when writing.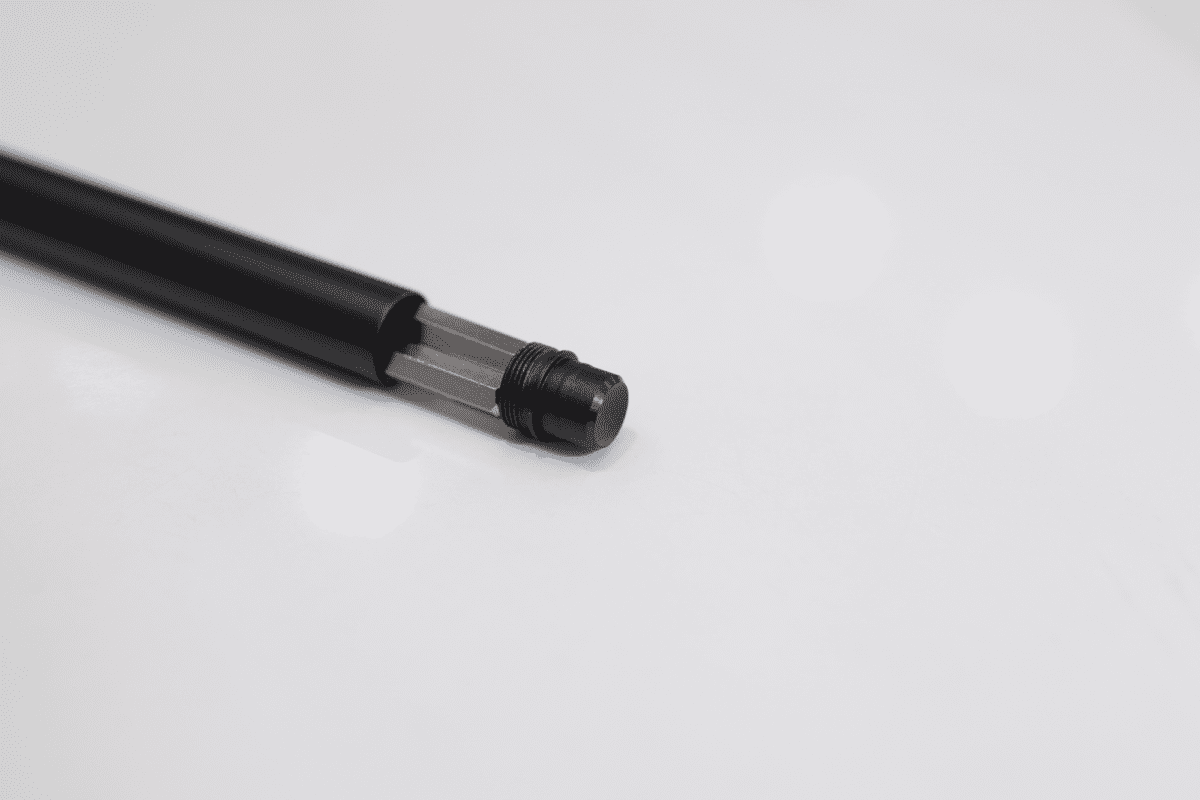 There's an angled knurling at the end of the barrel for an added grip.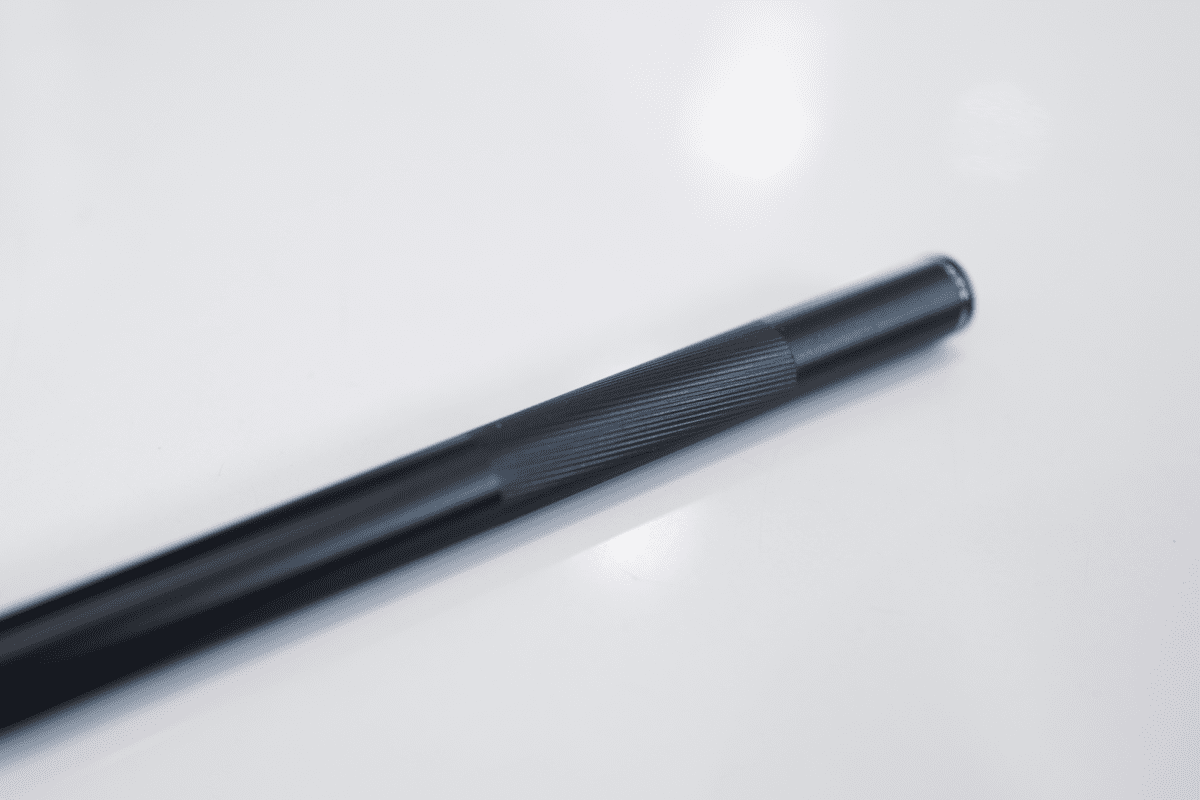 The Alt pen is minimal, classic, and beautifully-designed. I would go as far to say that the design would likely be a big reason why anyone would buy this pen.
Material
In this section, I thought it would be useful to compare the differences between aluminum and stainless steel for those who are deciding between the two.
The differences aren't too difficult to get.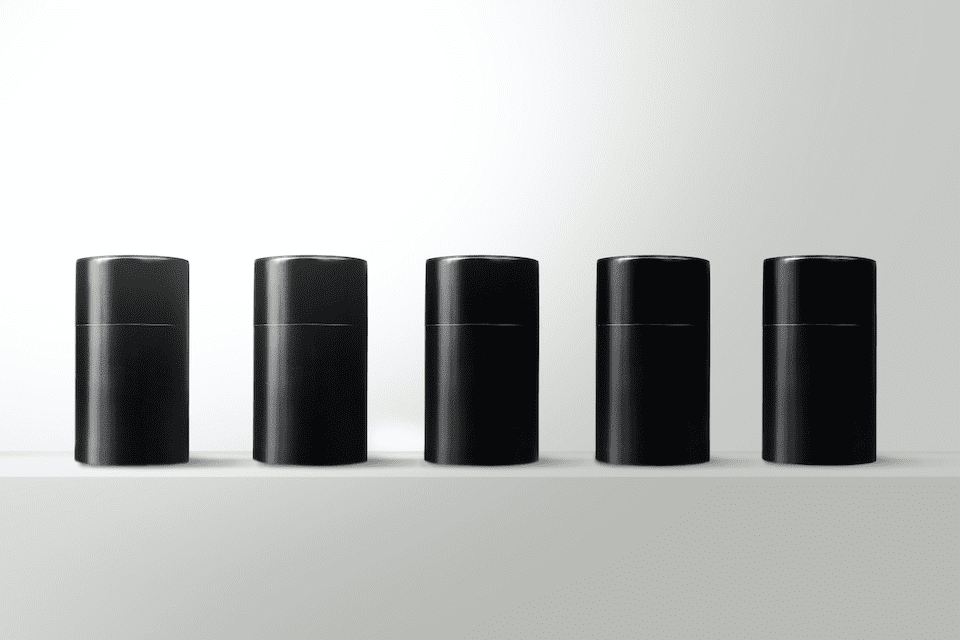 I found a 100 year old company that would create these heirloom quality canisters for me. They are handmade and will keep your tea leaves, coffee beans or anything that you need dry for years to come.
or read review
While the base material of steel is generally cheaper than aluminum, pens made of the latter are usually cheaper. The reason why stainless steel pens are more expensive is that it's much harder to bend steel into shape. While steel is a tough and resilient metal, it cannot be pushed to the same limits as aluminum without cracking or ripping during the process.
Aluminum is also more lightweight which users would find more comfortable for extended usage. Stainless steel is typically about 2.5 times denser than aluminum.
In return, stainless steel is stronger and less likely to warp, deform, or bend under weight, force or heat.
Personally, I prefer a weightier pen. If the stainless steel is too expensive for you, you might like to know that the pen lets you store up to four two bits which make the pen heavier.
Usage
As a beautifully-designed pen, it would be pointless if it doesn't make you want to write with it.
144mm long
At 144mm long, the Alt pen is great for people with larger hands like me. Yet, it's not too long that it protrudes awkwardly out the other end. With the pen cap attached to the back, I like that the pen clip doesn't come into contact with my skin which is a source of irritation during extended writing sessions.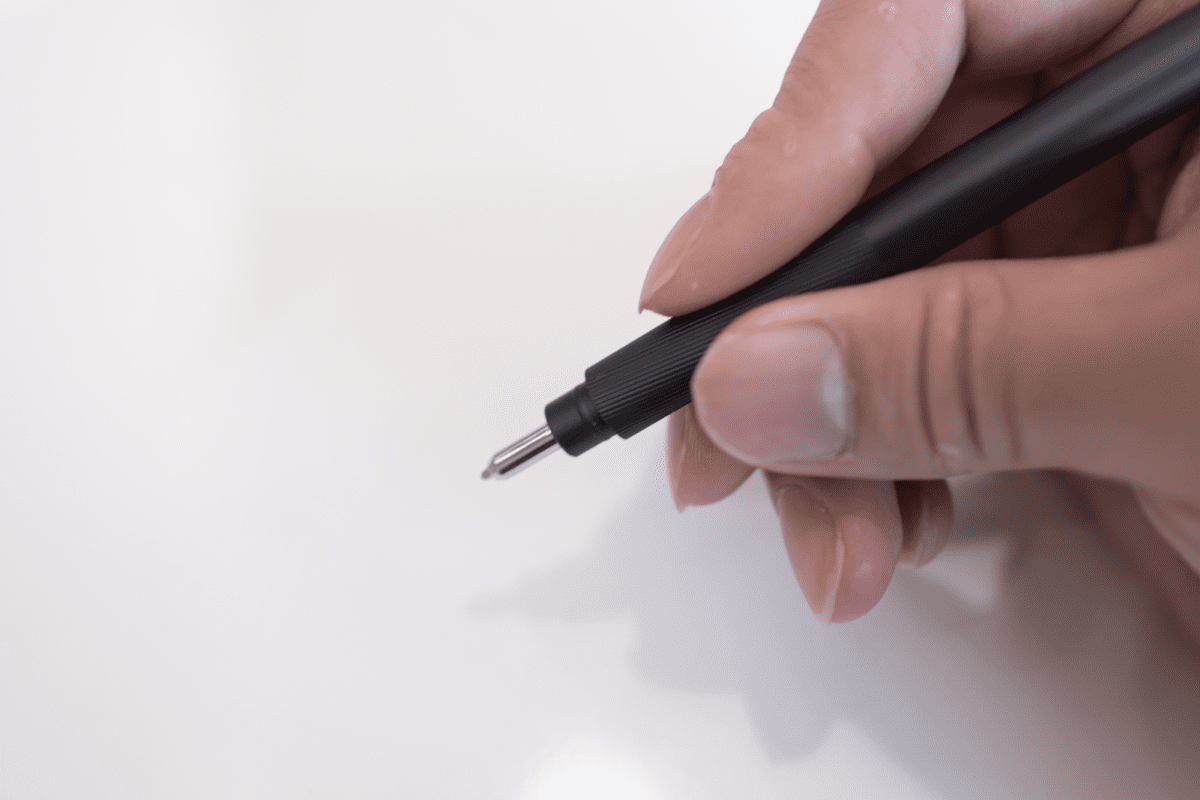 Knurl for extra grip
An angled knurl, which is a patterned ridge etched into the barrel, gives extra grip. I like that it's angled which goes in line with the angle of your finger for better comfort.
The only thing I thought was that it should take up just a little bit more area. Holding at the natural position that I always do, I found that my thumb spills out of the grip area. Given people hold pens in a variety of ways, I thought it wouldn't hurt for the grip area to be slightly larger.
Ink refills
The Alt pen uses D1 refills and comes with two. This refill size is short and slim and probably chosen to create storage space at the back of the pen for the tool bits.
Most popular manufacturers, such as Lamy and Zebra, have D1 refills so I'm sure you won't run out of options.
Refilling ink
Refilling any other pen often involves unscrewing the barrel. The way to refill the Alt pen is pretty damn innovative. The pen tip uses a magnet mechanism to replace the tip. Shaped like the rest of the tool bits, the pen tip can be pulled out. You slot in your ink refill and put the pen tip back on.
I was at first worried that the pen tip would somehow fall off when writing since it was easy to detach it. However, along with the added tension of pressing the tip onto your writing surface, the strength of the magnet makes sure that it will ever happen.
Back storage
Within the barrel of the pen, there is a storage space for up to four of the eight provided tool bits. You unscrew the back end of the pen and inside the slot, there is a metal piece that makes the cylinder a perfect fit for exactly the size of two pieces of tool bits. This is why you need to slip the tool bits in two at a time.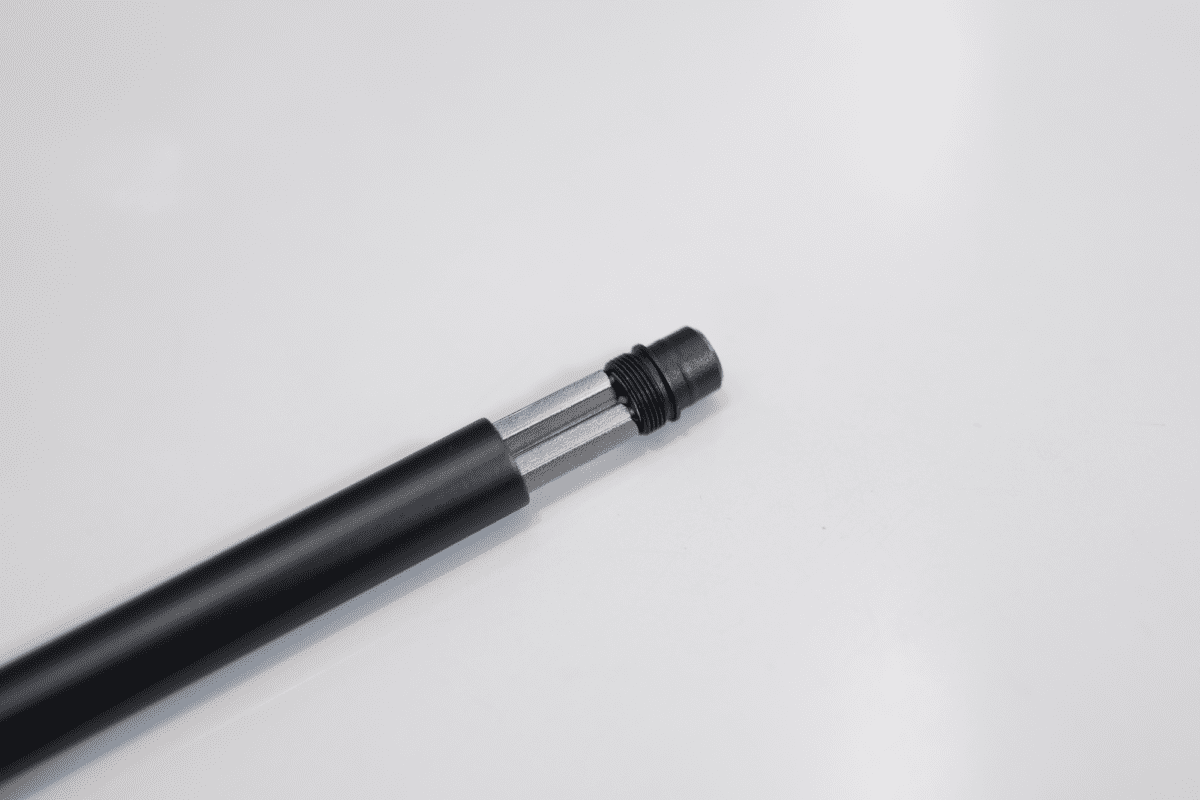 Within the piece you unscrew is a magnet that lets you attract the tool bits from inside the storage, so you don't have to "pour" them out.
However, this will cause the top tool bits to attach themselves to the cap as you are trying to close it. You can still screw it on, but it felt a little awkward to me.
While awkward, I felt it was a good trade off given the functionality the magnet mechanism provided.
Another unintended benefit of this system is that you are able to adjust the weight of the pen by adding or taking away tool bits. Personally, I prefer some weight in my pen, so I have all four tool bits stored at all times.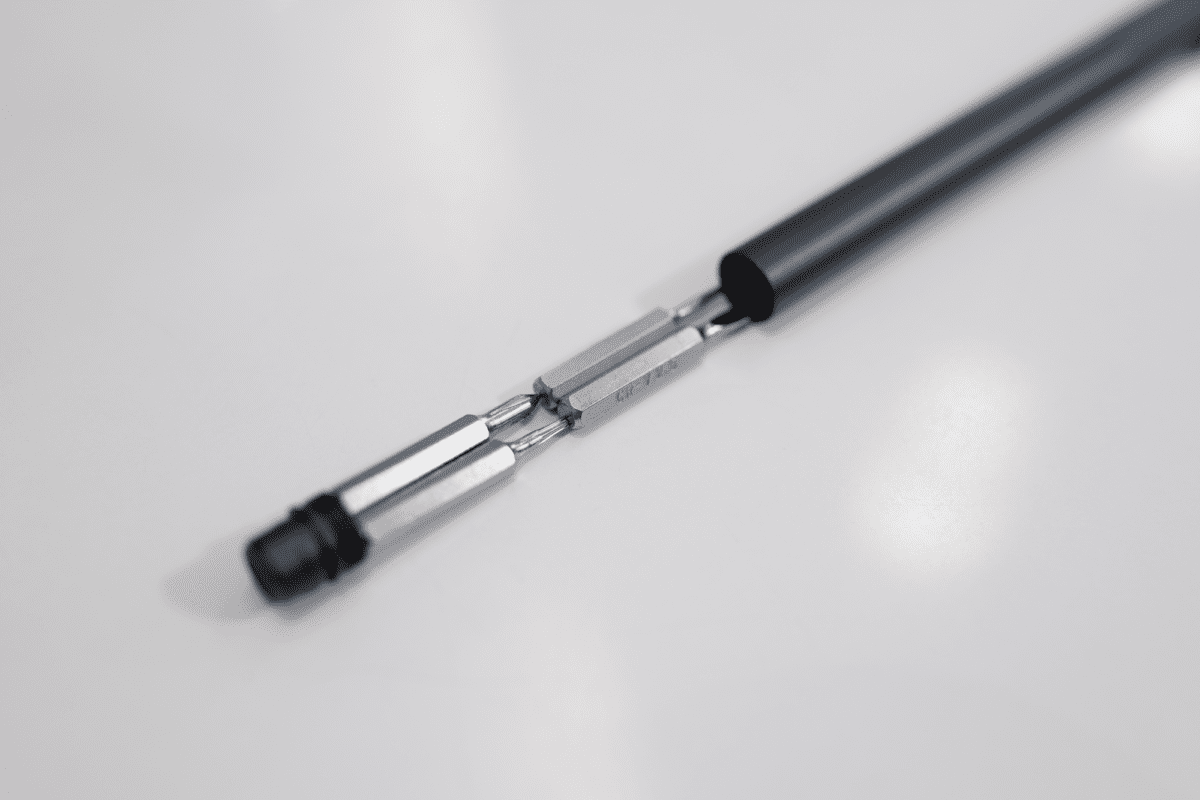 I was initially worried that putting less than four tool bits would result in the tool bits moving around within the storage. But this is where the magnet saves the day again by preventing them from moving around. Although, one thing that I did notice is that with two or less tool bits, the metal piece within the storage would also be attracted by the magnet when pulling out the cap.
Precision tool bits
The Alt pen comes with eight precision screwdriver tool bits. They are
P2*0.8
T-4
T-5
1.2
2
PH000
PH00
PH0
Most of these tool bits are employed when trying to disassemble things like phones, watches, eyeglasses, or cameras for repair. For example, a 0.8mm P2 screwdriver is required to disassemble the iPhone.
One of the things that I wanted to open but couldn't with this set was my hard disks. I had some old hard disk I wanted to get rid of so opening them and destroying the insides would help prevent someone from stealing the data. However, hard disk disassembly requires a T-6 screwdriver.
If you've never heard of any of these, it's likely this pen isn't for you. The idea for the pen was birthed when the designer had a meeting with suppliers to color match and ensure fit for a smartphone he was designing. He realized the best way to do so was to assemble units at random himself. But, he had to wait 45 minutes for the proper tool to be delivered.
He realized how easy it was to be unprepared and wanted to make sure the situation never happen again with the Alt pen.
As you can tell, this situation will happen to very few people. But if this is the kind of situation you want to solve, the Alt pen will probably be for you.
Conclusion
The beautiful design not only elevates the aesthetics, but also the function of the pen. It provides a comfortable writing experience that is surely to get compliments from those around you.
At $65, the pen is likely too expensive if you have no use for the included screwdrivers. But for those who need the precision screwdrivers on a regular basis, this is likely your best (and only) option.
Like this review? See all of my in-depth reviews.
Also, consider supporting me by being a Patreon. Every cent given will go back into improving the content of this website.
Tagged accessory aluminum pen review so design stainless steel