This website is made possible by readers. I may earn a small commission when you buy through the links in this article at no extra cost to you. Learn more.
Details
Price $60 on goruck.com
Materials 77% nylon, 19% polyester, 4% spandex
Fabric Weight 190 gsm
Made in USA
Overview
GORUCK has grown a cult following of beard-growing, beer-chugging, military enthusiasts with their indestructible backpacks like the GR1 and GR2. These backpacks, despite being widely acclaimed within the onebagging community, are made with rucking in mind.
Rucking is basically walking around with a weighted backpack. While I don't ruck per se, I do walk around with a weighted backpack quite a bit when I travel. While GORUCK backpacks are perfect for rucking, you'll need clothes that can equally stand up to the demands.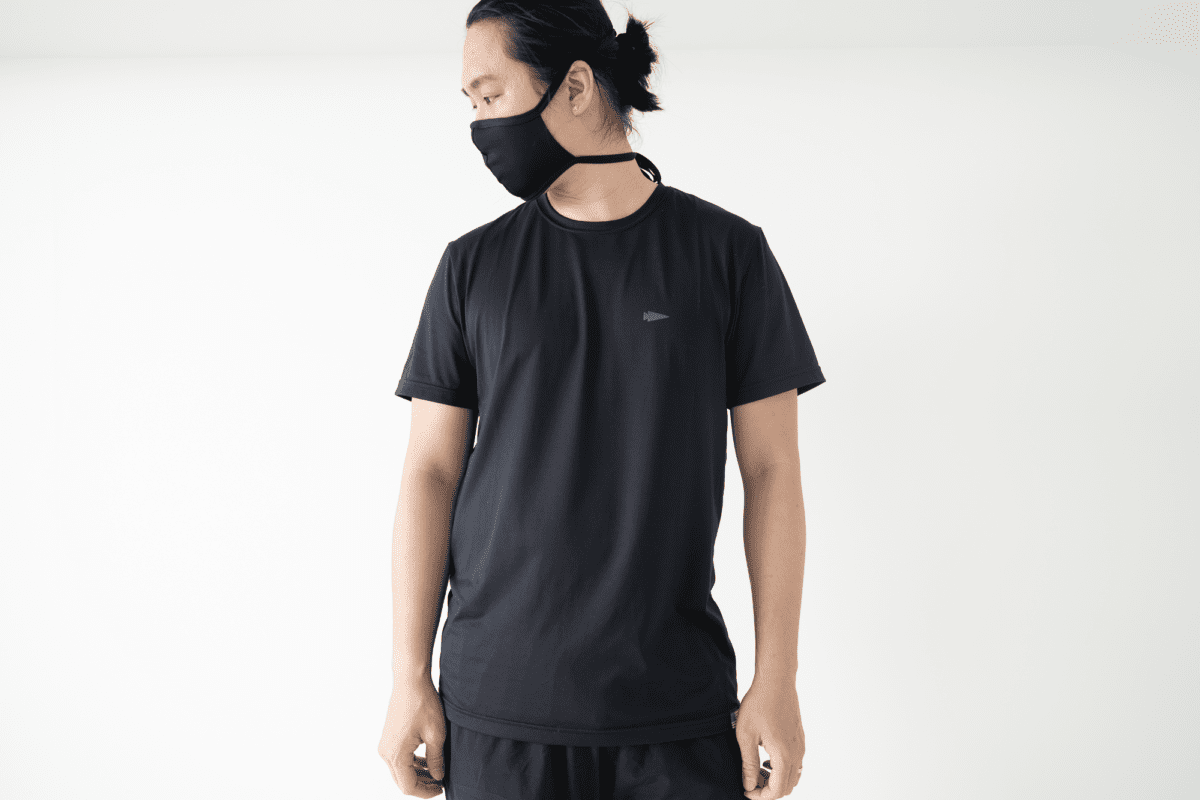 Along with the previously-reviewed GORUCK Training Shorts, The American Training Shirt is a t-shirt designed with rucking in mind. As such, it seems obvious that the function is prioritized over form and I will be reviewing it with that in mind.
Style
The colorway for this review, like every other review on this website, is black. The t-shirt also comes in green, blue and charcoal. Because of the technical nature of the fabric, which usually makes it harder to dye to a true black, the black colorway a little closer to a dark charcoal color.
On a separate note, because a different material is used to line the inside of the t-shirt, the lining is grey in color
Branding wise, there is a grey GORUCK "arrowhead" logo on the left chest and a small American flag on the left bottom of the hem. The arrowhead logo is pretty subtle, but the American flag, being colored, catches your attention immediately even though it's located inconspicuously at the hem.
Unlike regular cotton t-shirts, the Training Shirt has technical properties and as such, has a slight synthetic sheen on the fabric. It's similar to that of dri-fit t-shirts. While not overbearing, it adds to the athletic look that makes it less versatile.
The technical fabric also causes the shape of your nipples to show through the fabric. While it's not very obvious with the black colorway, some might mind it.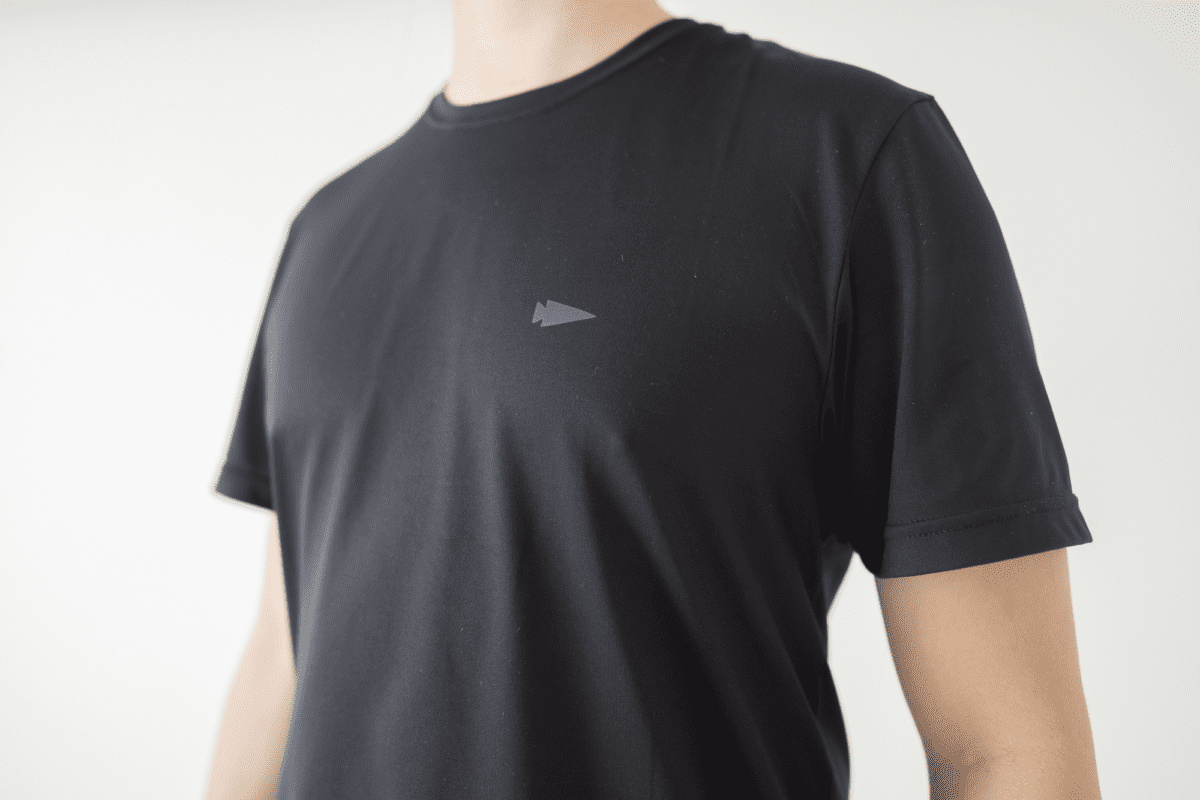 While, being a t-shirt, you can very well wear it for just about any situation that needs a t-shirt, it won't be the best option style-wise. Of course, to many, a t-shirt's a t-shirt and there is nothing that would stop me from wearing it for most of my daily activities.
As a remote worker, my main activities are lounging around the home, wandering aimlessly around my neighborhood, and travel. For these purposes, the GORUCK Training Shirt suits my daily life well.
But no one likes ads, so I got rid of them. If my articles helped you, I ask for your support so I can continue to provide unbiased reviews and recommendations. Every cent donated through Patreon will go into improving the quality of this site.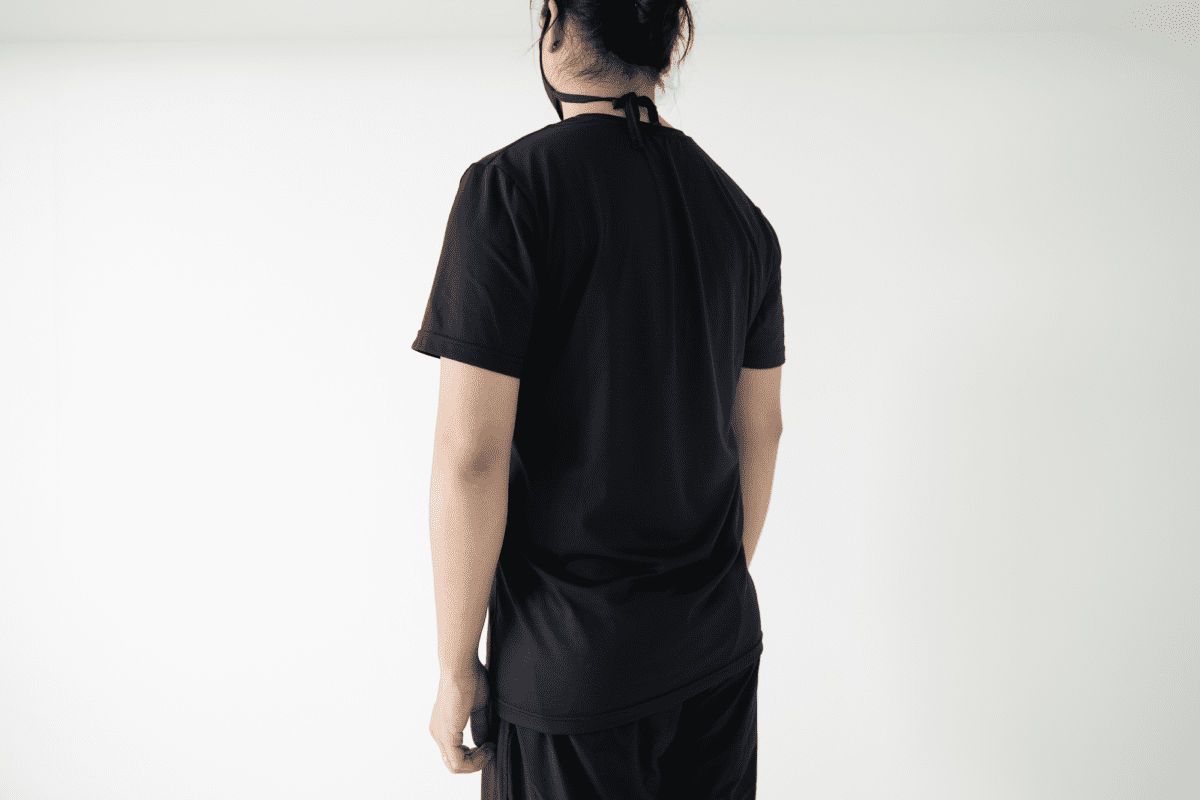 At 6ft and about 200 lbs, I got the size I get with most American clothing brand, a size large. The large fits me perfectly, similar to almost every other t-shirt in my wardrobe. I would recommend going true-to-size with The American Training Shirt.
Material
The material of the t-shirt is 77% nylon, 19% polyester, 4% spandex.
The spandex gives it the stretch, while the polyester adds toughness. The material makeup also resists piling from constant abrasion of the rough Cordura of your backpack's shoulder strap.
It also looks like the t-shirt is inner-lined different to have it softer on the inside while staying tough on the outside.
Although it's marketed as lightweight, it's fabric weight is 190 gsm, just 5 gsm shy of the Outlier Ultrafine Merino T-Shirt's 195 gsm. Although, I think this is probably the lightest weight you can get away with without sacrificing durability.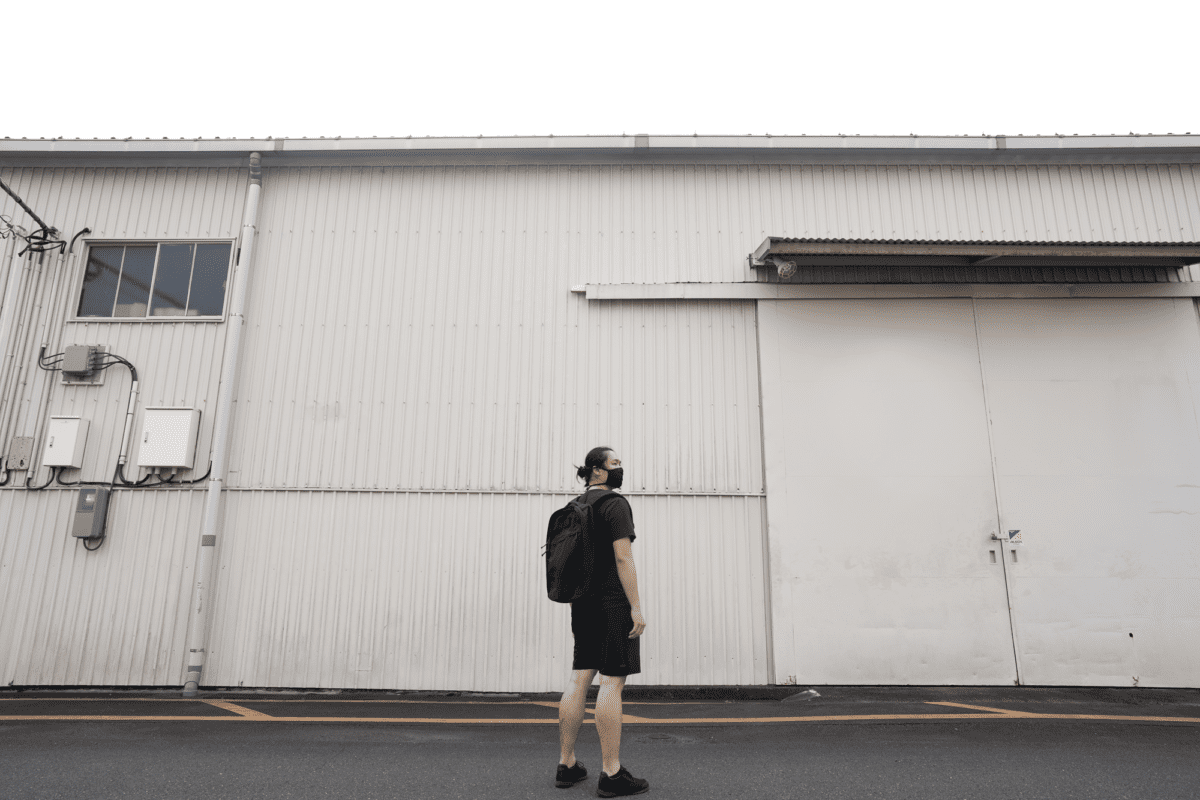 Usage
I brought the American Training Shirt on my trip to Nagoya as well as for a bunch of runs and workouts at the gym. The durability and toughness of the t-shirt live up the to reputation of GORUCK.
On my trip, I lugged around a fully-packed Able Carry backpack and I'm glad to report that no signs of piling can be observed. Even from the texture of the fabric, you can tell that it's not the kind that will pile.
But what's surprising is how comfortable it feels. I have no problem wearing it all day at home and to sleep. It feels similar to an Airism t-shirt from UNIQLO.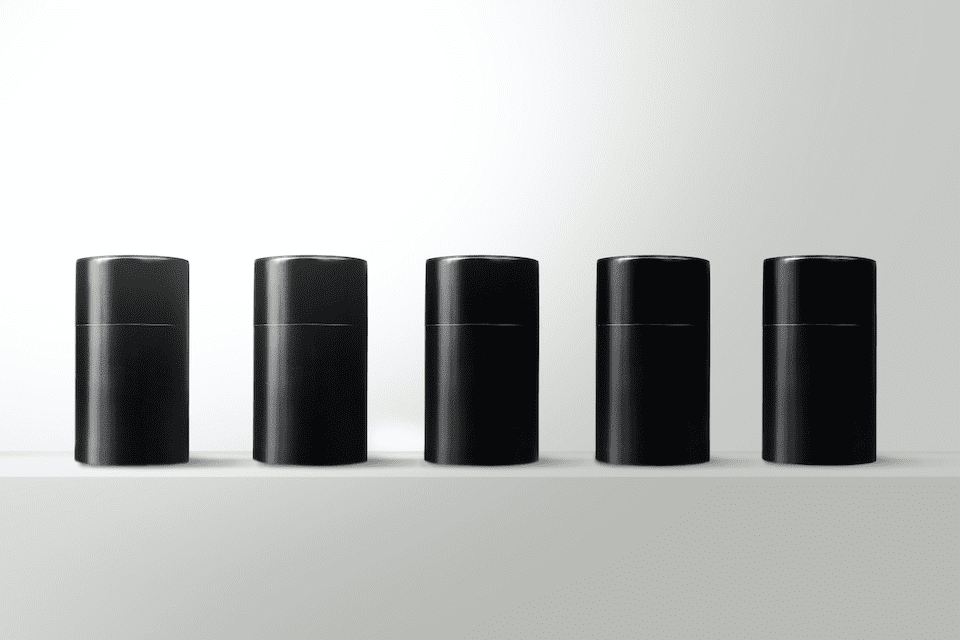 I found a 100 year old company that would create these heirloom quality canisters for me. They are handmade and will keep your tea leaves, coffee beans or anything that you need dry for years to come.
or read review
However, the athletic style of the t-shirt puts a limit on the kind of places you can go with it.
Conclusion
The name of the t-shirt, the "GORUCK American Training Shirt" provides all the clues you need to know what to expect. It's GORUCK-quality, made in America, t-shirt for training. Nothing more, nothing less.
Depending on how presentable you need to be, some can get away with wearing the t-shirt all the time. Personally, there are some instances where I would reach for the t-shirt and decided it wasn't presentable enough for a night out or date.
But, if you are getting the t-shirt for it's intended purpose, rucking or working out, it's much better than other do-it-all t-shirts like the Western Rise X Cotton Everyday T-Shirt.
Additional Images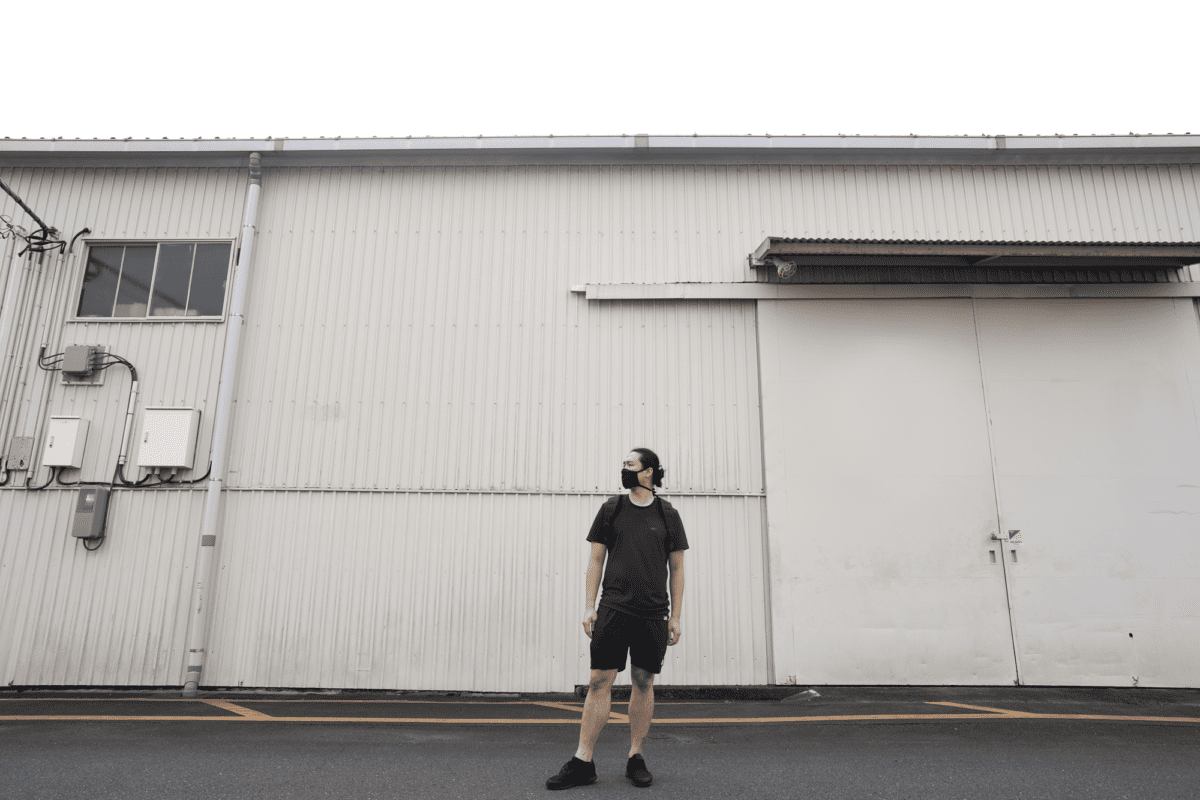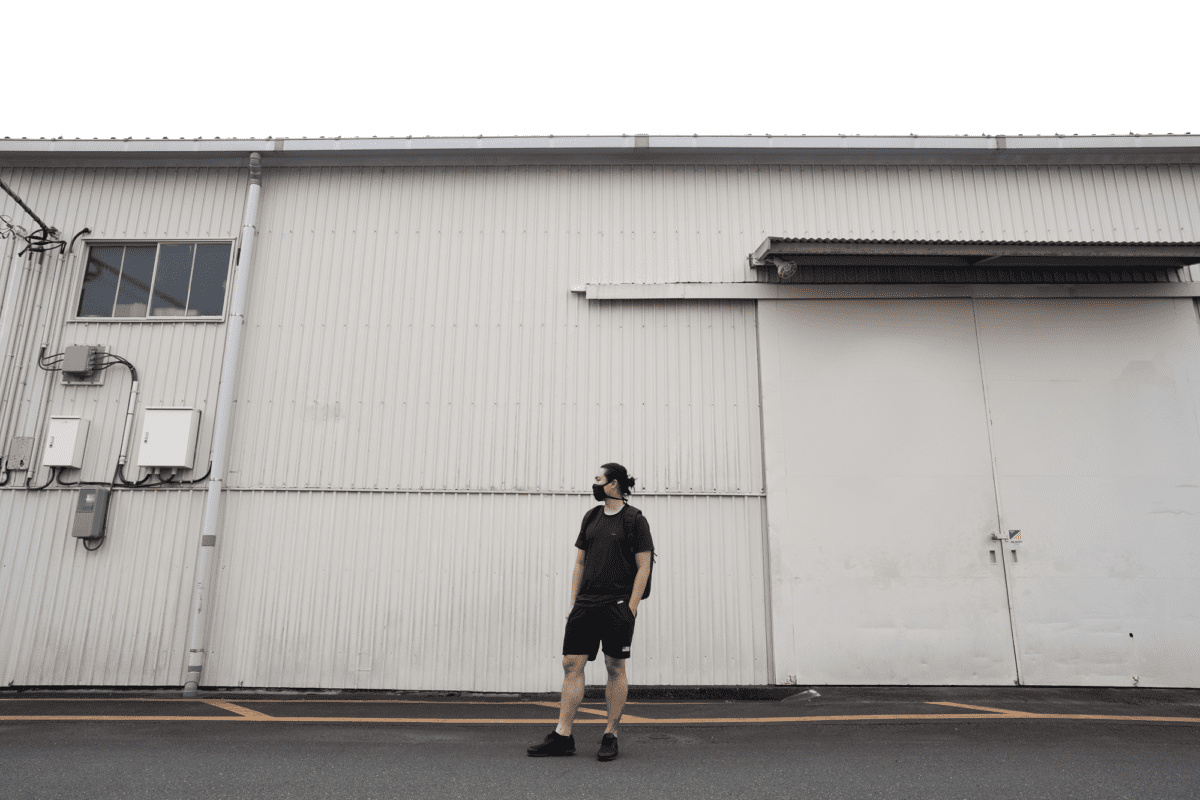 Like this review? See all of my in-depth reviews.
Also, consider supporting me by being a Patreon. Every cent given will go back into improving the content of this website.