This website is made possible by readers. I may earn a small commission when you buy through the links in this article at no extra cost to you. Learn more.
Details
Price $99 on gastonluga.com
Use ALEXK15 at checkout for 15% off
Dimensions 12.2 x 9.8 x 2.0 in / 31 x 25 x 10 cm
Weight 1.3 lbs / 600 g
Capacity 7.75 L
Overview
NGL, my review of the Gaston Luga Splash 2.0 wasn't overwhelmingly positive, so, naturally, I didn't have high expectations of the Tote, a bag from the same "Splash" collection going into this review.
However, I was surprised, and it should be easy to guess why if you've read my Splash 2.0 review.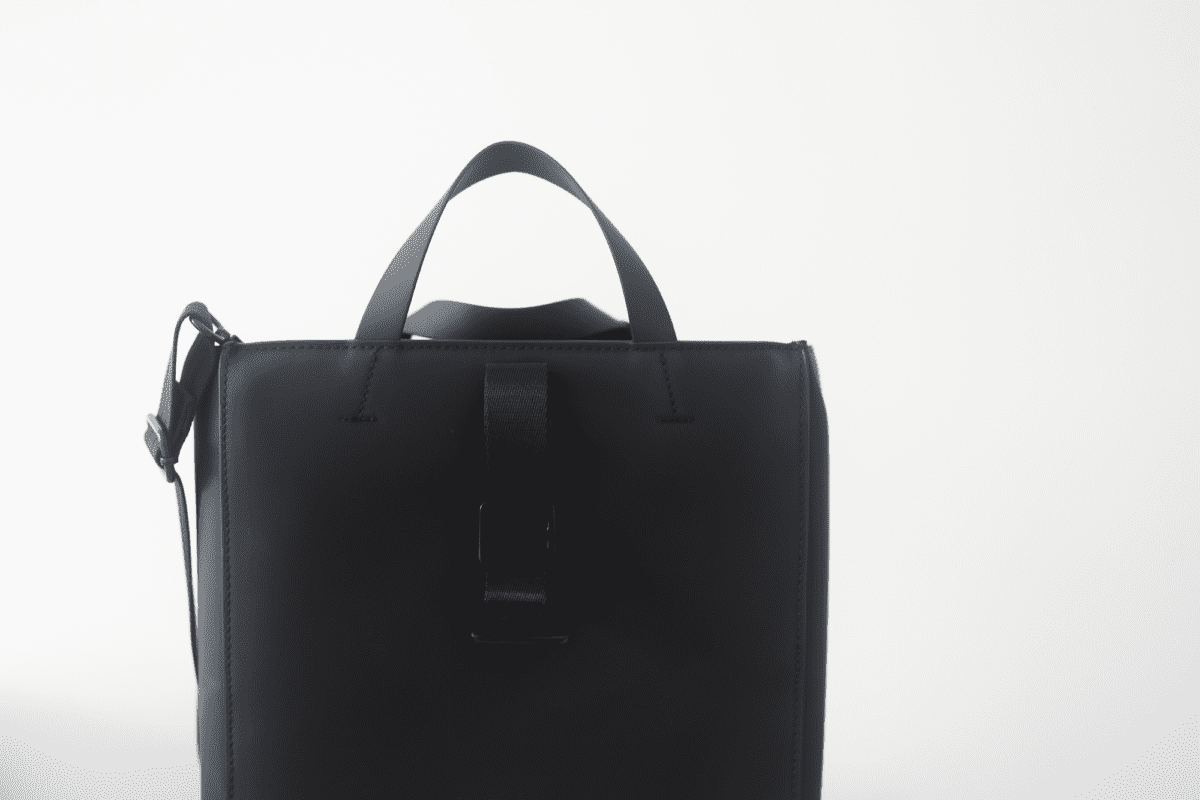 Style
All the things that I liked on the Splash 2.0 seem to just work better in the slimmer, smaller Splash Tote.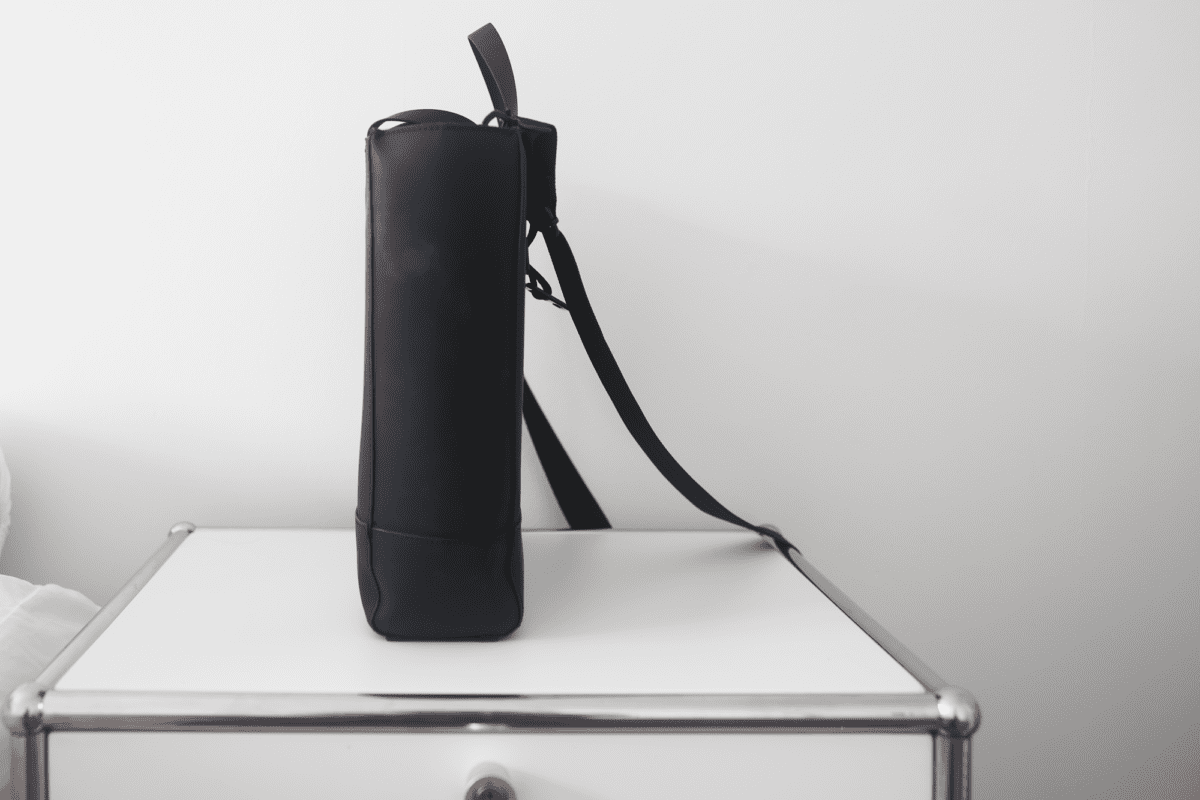 Like the Splash 2.0, the Tote has an effortless, luxurious style that is soften by the matte black colorway. All details, like hardware and straps, are black, blending into a minimalist dream.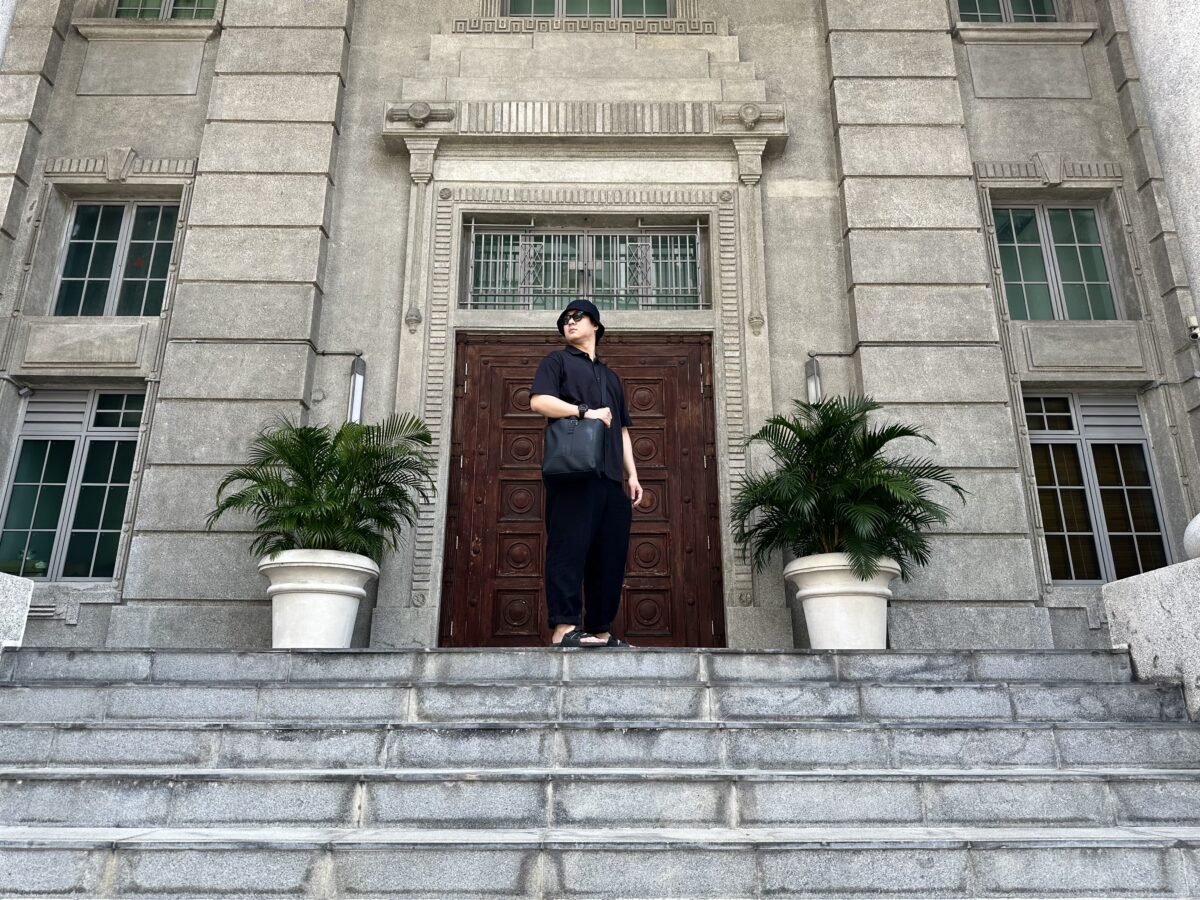 The only spot of color is this tag of the Swedish flag on the lower right, which I personally didn't think was necessary but don't hate.
Some luxury bags can look gaudy but it's because of the stealthy (non-)color, I feel comfortable taking it along for any occasion. It does make you look classy and goes well with my all-black getup.
The Splash Tote is a masterclass in getting details right. Every stitch looked perfectly considered and placed. Even the row of molle-like loops, frequently found on rugged military packs, looks sophisticated.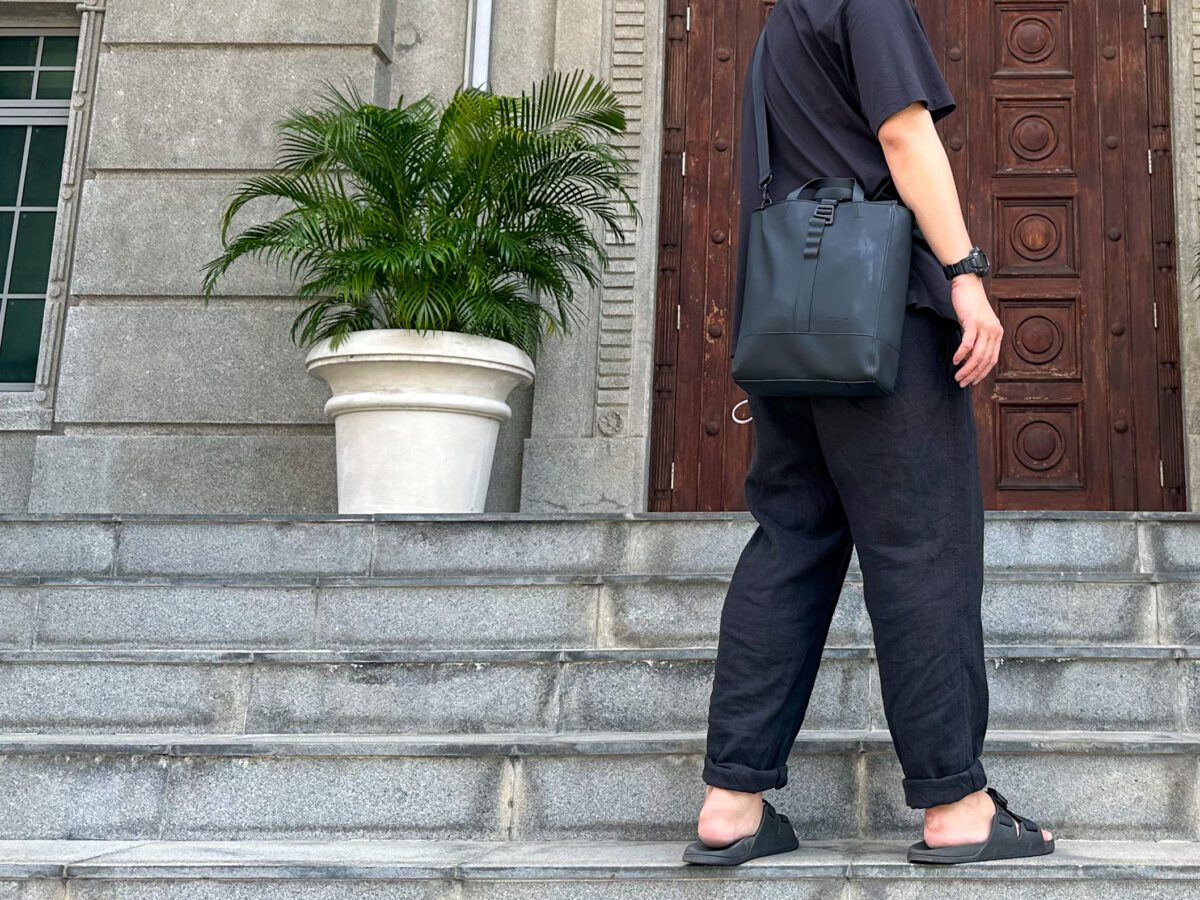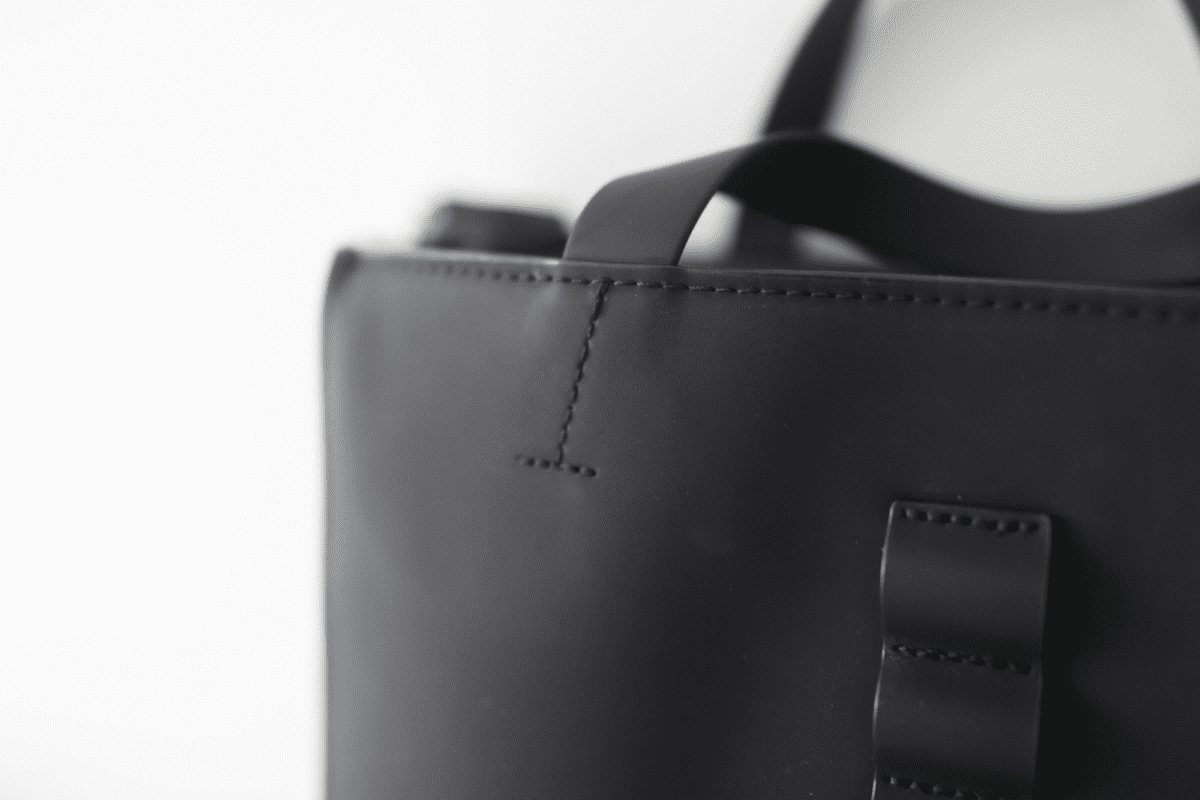 Unfortunately, the beautiful fabric is its Achilles Heel. You can baby it in the course of a day and still find it with white marks all across. Whether it's sweat residue, your sunscreen rubbing off, or just placing it on a surface that isn't spotless, you are not going to come home with a perfectly clean bag. The stains are not too noticeable and come off with a quick wipe, so it wasn't a deal breaker for me.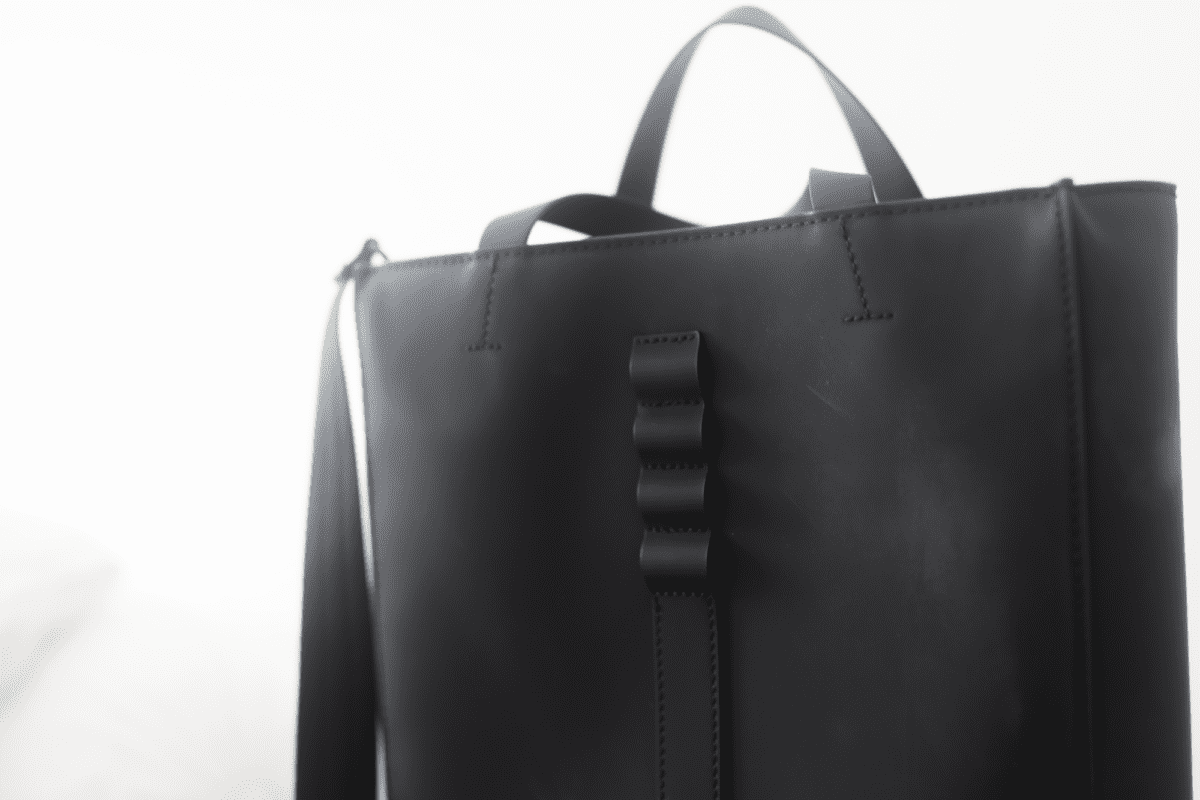 Material
Unlike technical fabrics like ballistic nylon or X-pac, polyurethane is used on the Gaston Luga Splash 2.0. More specifically, this is recycled polyester with polyurethane chosen to reduce the amount of waste that ends up in landfills and oceans.
The material is durable and waterproof. The downside is that, unlike leather, the material could deteriorate with time. High quality leather builds a beautiful patina as it ages, but polyurethane simply loses its luster, which could be a problem for a backpack design banking on the premium, pristine look.
But no one likes ads, so I got rid of them. If my articles helped you, I ask for your support so I can continue to provide unbiased reviews and recommendations. Every cent donated through Patreon will go into improving the quality of this site.
Compared to full-grain leather backpacks, the price is much lower. What matters is how it will hold up over the years.
Usage
Despite it being a relatively small package, there is actually a lot of nice details in the design and organization of the bag.
Straps
My main issue with the Splash 2.0 was the straps and organization, which is naturally solved with a bag at this size. Since a smaller bag means a lighter weight, the strap becomes less important.
There is nothing much to shout about the strap. It's, by all means, a simple adjustable strap but it gets the job done. It swivels at the hinges so you can put it on any way you like.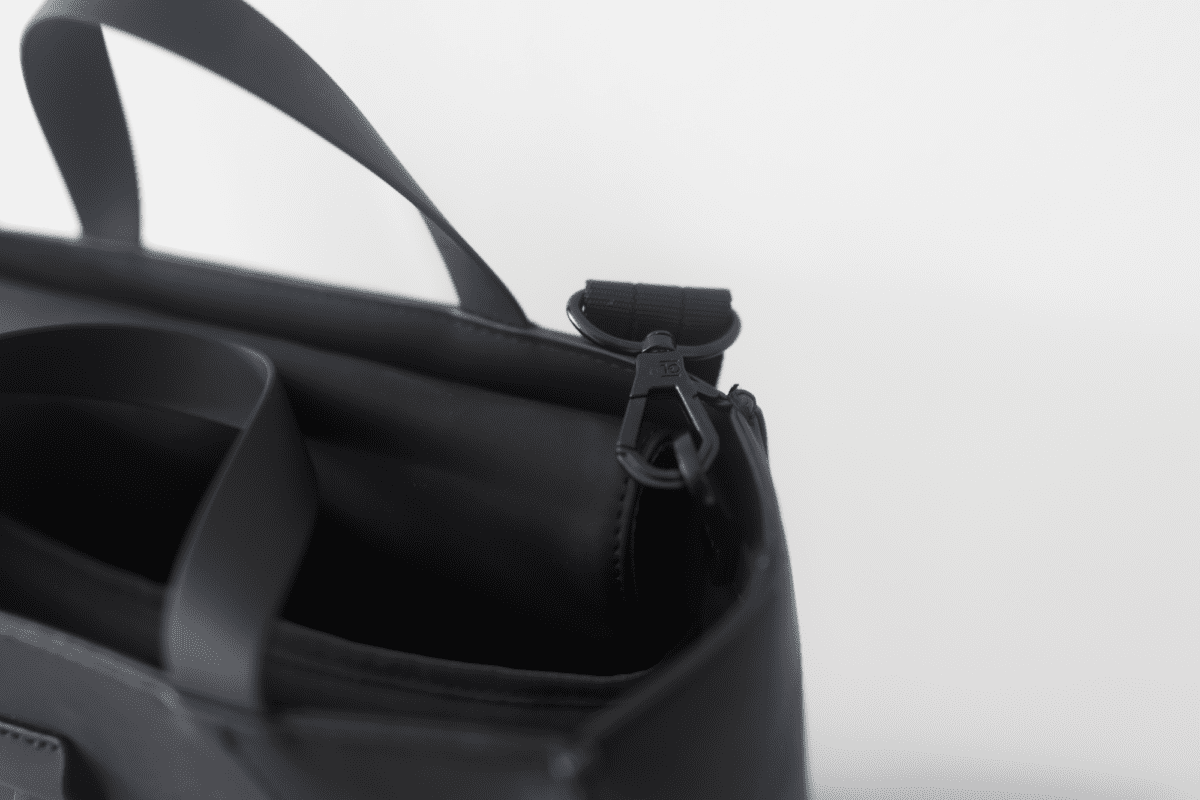 Similar to the Splash 2.0, there's a strap that hooks onto the front of the bag. You can hook it onto any of the four loops to adjust the tightness and the strap itself is adjustable. This allows you to overflow the bag but still keep the contents secure. However, I thought the loop system was unnecessary and just an adjustable strap with a solid Fidlock magnetic clasp would be much better.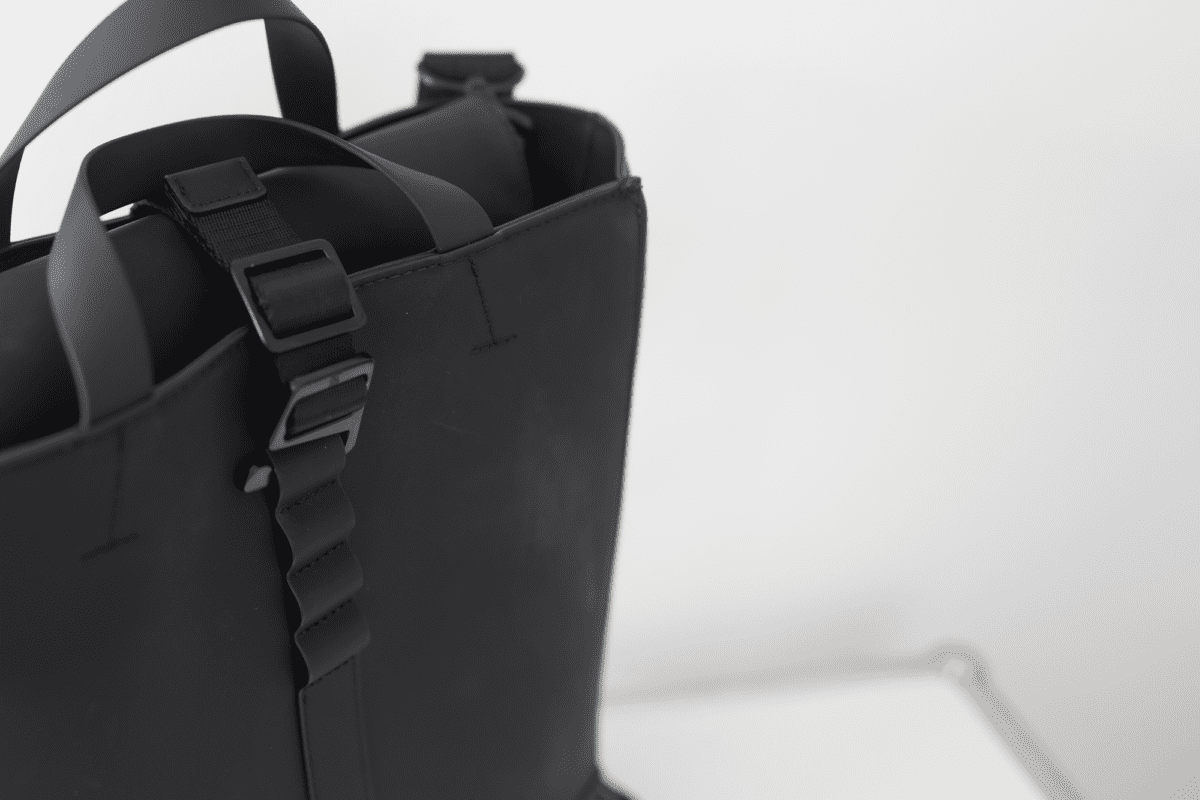 Organization
There is a decent amount of organization in the tote, especially considering how minimalistic it was in the Splash 2.0.
I thought it was a great call to not have any external organization to maintain the sleekness of the tote.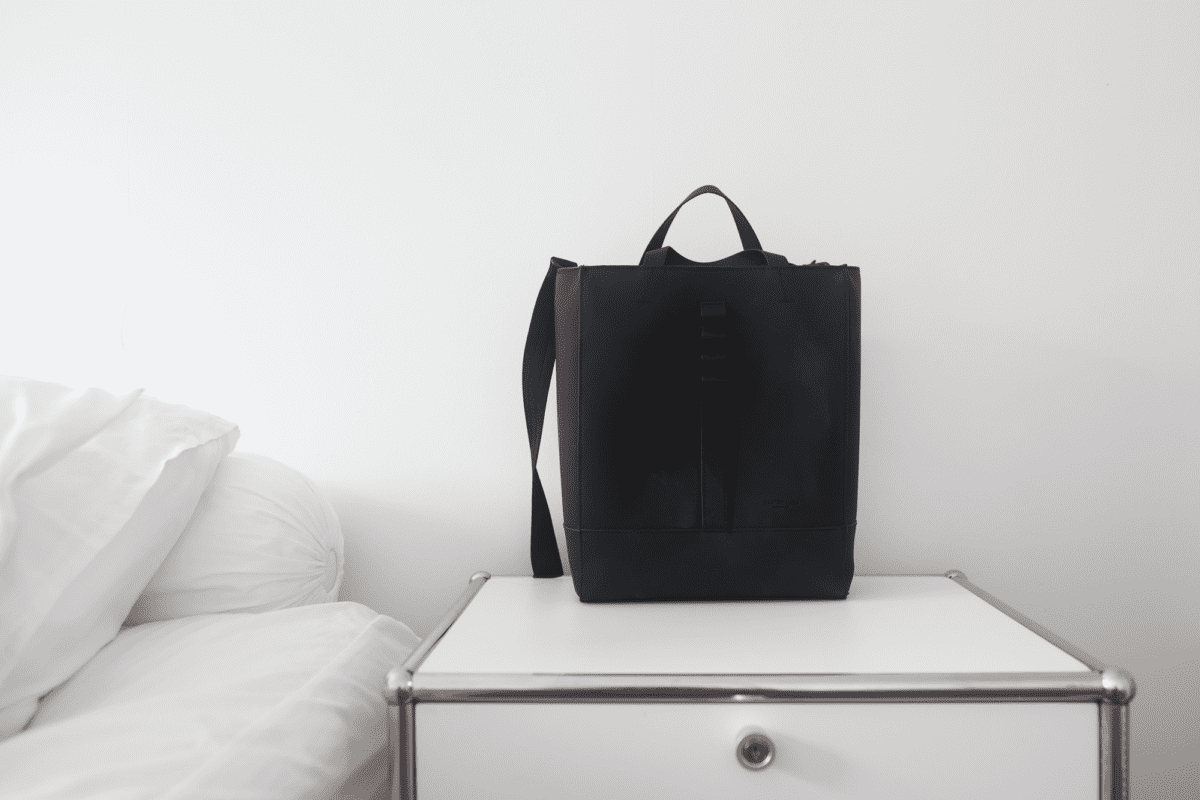 In the main compartment, there is a padded slot for your device. The slot is specified to be able to fit a 13-inch laptop without sleeve. It fits my 12.9 inch iPad Pro well but I do have a MOFT Snap Case that also holds an Apple Pencil that takes it to the limit of the slot.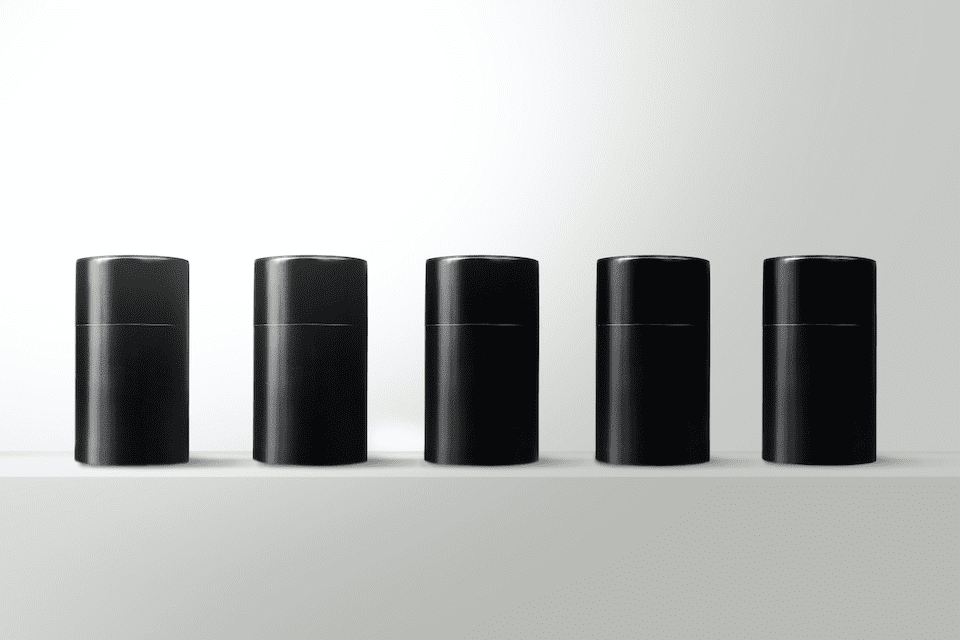 I found a 100 year old company that would create these heirloom quality canisters for me. They are handmade and will keep your tea leaves, coffee beans or anything that you need dry for years to come.
or read review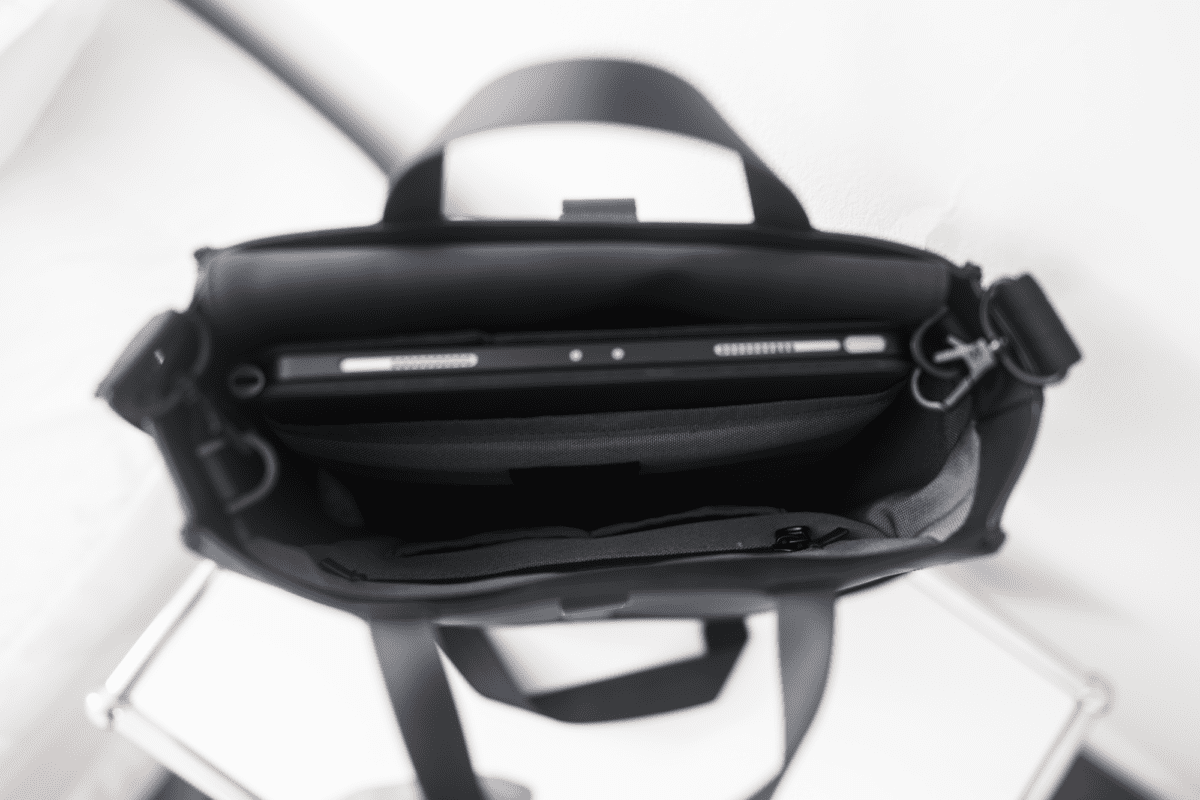 This is fine when you're putting it in without other contents in the bag, but when it's packed, you will have a hard time pulling it out and an even worse time putting it in. I find myself shoving it in outside the slot most of the time, which is, in itself, a challenge with a filled bag.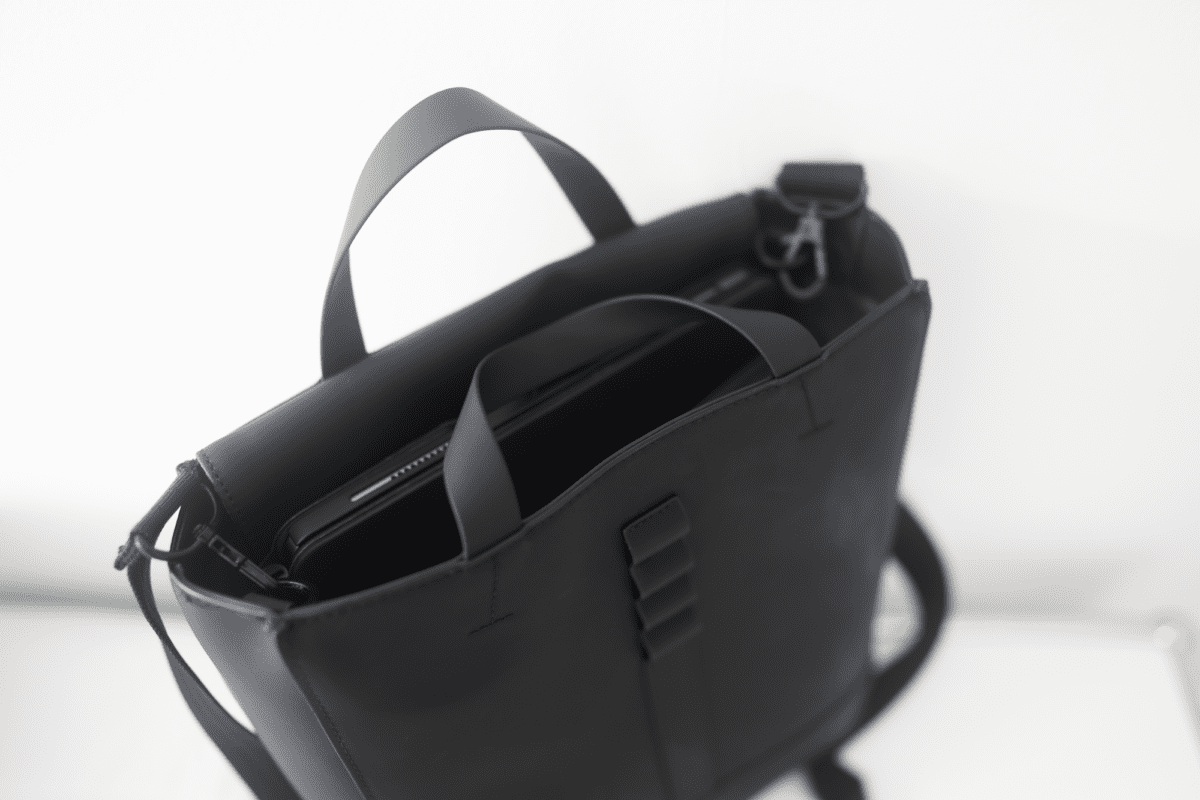 There's a top flap with a velcro closure to cover this slot. It's versatile in that you can use the flap to cover the entire opening and use the strap to hold it down, or simply tuck it into the device compartment if you don't want to use it at all.
Across the device slot, there's a zippered pocket that's great for small accessories like my earphones or wallet. It will also fit a passport in a case, but would not leave space for much else.
There are two equal-sized open slots in front of the zippered pocket. They are a little awkwardly sized for my setup; they fit my pair of RAEN Sunglasses but not with the case. They fit my Sony WF-1000XM4 but are too deep so it's a challenge to fish them out.
I still haven't found what they fit well so leave a comment if you've found them perfect for something.
Conclusion
I was pleasantly surprised by the Splash Tote. It's thoughtful and beautiful, at a reasonable price point. I found myself using it much more than I expected.
However, this is not those into maximum carry. You'll have a hard time fishing out stuff even with the dedicated pockets. This is for those who are as minimalistic in the amount they carry as the design of the bag.
Like this review? See all of my in-depth reviews.
Also, consider supporting me by being a Patreon. Every cent given will go back into improving the content of this website.
Tagged bag gaston luga review sweden tote