This website is made possible by readers. I may earn a small commission when you buy through the links in this article at no extra cost to you. Learn more.
Details
Overview
I'm not sure when it happened, but it has happened. Like Outlier, NOMAD has crept into my heart and mind as one of the brands that consistently produce beautiful products.
From their power adapters to their wallets to even something as simple as a pen, they have knocked it out of the park each time with their sleek designs and solid construction. I can safely say I have never had a NOMAD product that has let me down.
However, there is no perfect product, and I believe it's my incessant nitpicking that you are here for and it's what you are going to get. Despite their design flair, there are sometimes details that NOMAD drops the ball on. I won't be going easy, no matter how special they are to me. Read on to find out more.
Style
The aesthetics of the Base One would be familiar to anyone who has had a NOMAD product. It's sleek, clean, and oozes quality with its full aluminum chassis. The quality, accentuated by the substantial weight, is something you can feel in hand; this is not something you want to bring for travel if you are into ultralight packing.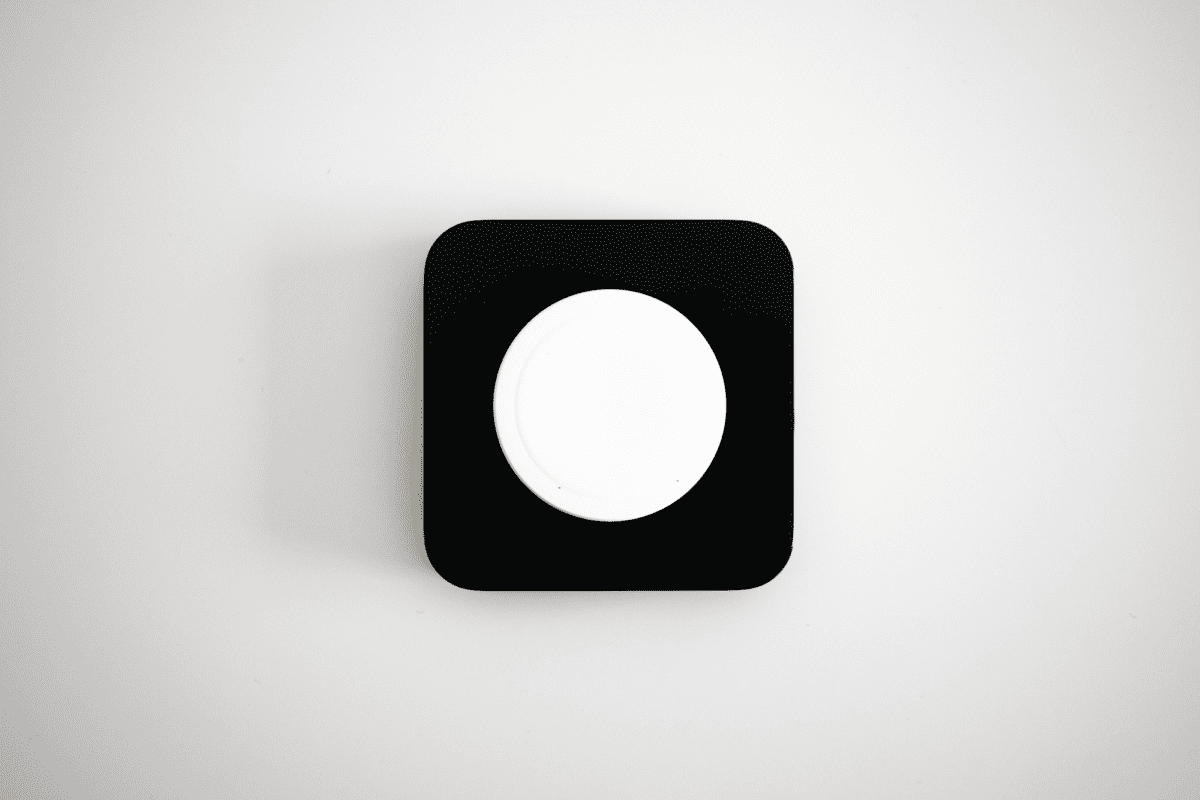 The Base One is available in two beautiful colors – silver and carbide gray. Silver is close to the aluminum you see on Apple's product. Unsurprising, considering NOMAD accessories are designed exclusively to match Apple's products. Luckily, NOMAD shares the same love for black as I do as the carbide gray should be more accurately be labeled as black.
The Base One features a glass surface, with a circular white raised platform in the middle for your phone. This raised platform would be my least favorite thing about the design.
Unlike the NOMAD Base Station, the raised platform is obtrusive. The fact that it is in a contrasting white doesn't help although I could tell it was an intentional choice. I can only assume the raised platform is necessary from a technical perspective.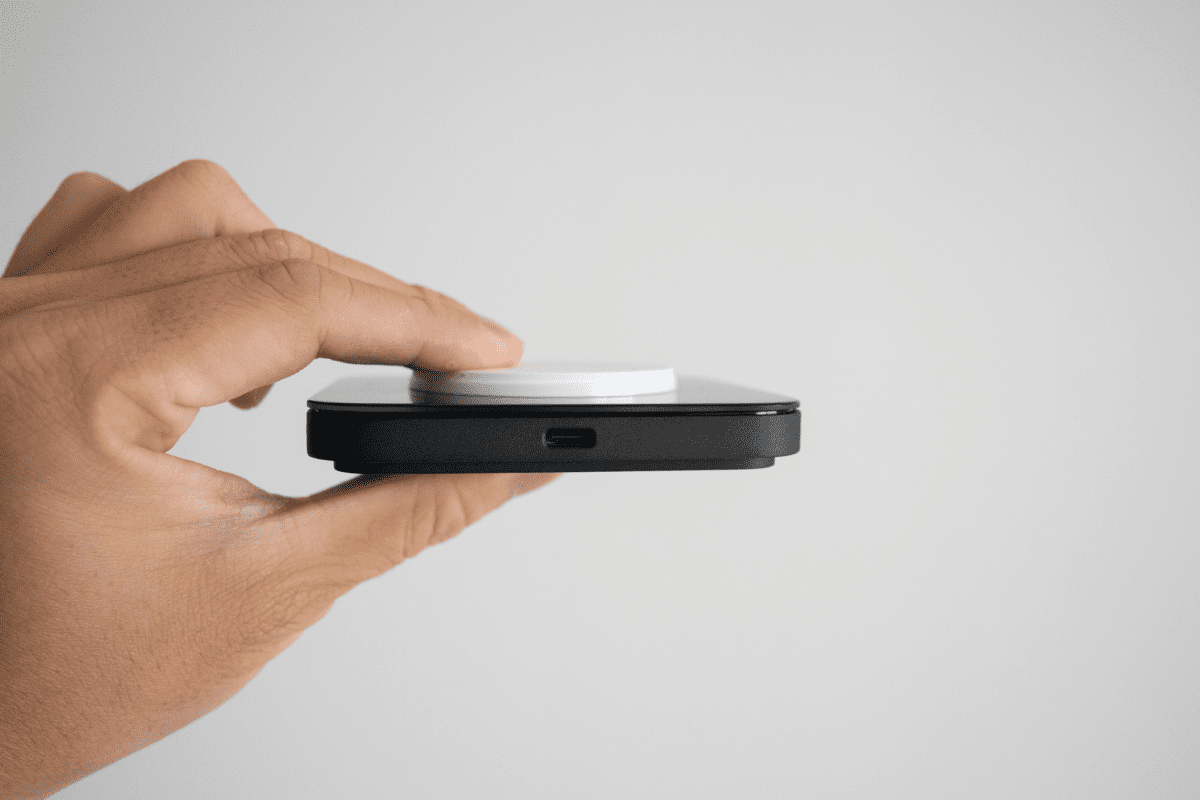 It is not a deal-breaker, but it simply doesn't look as clean and effortless as some of the other desktop chargers NOMAD offers.
Material
Like most of NOMAD's products, aluminum is used for a beautiful finish, the same as Apple products that people love.
Aluminum is often chosen for the strength-to-weight ratio, but the weight was obviously not considered since the product is pretty heavy.
But no one likes ads, so I got rid of them. If my articles helped you, I ask for your support so I can continue to provide unbiased reviews and recommendations. Every cent donated through Patreon will go into improving the quality of this site.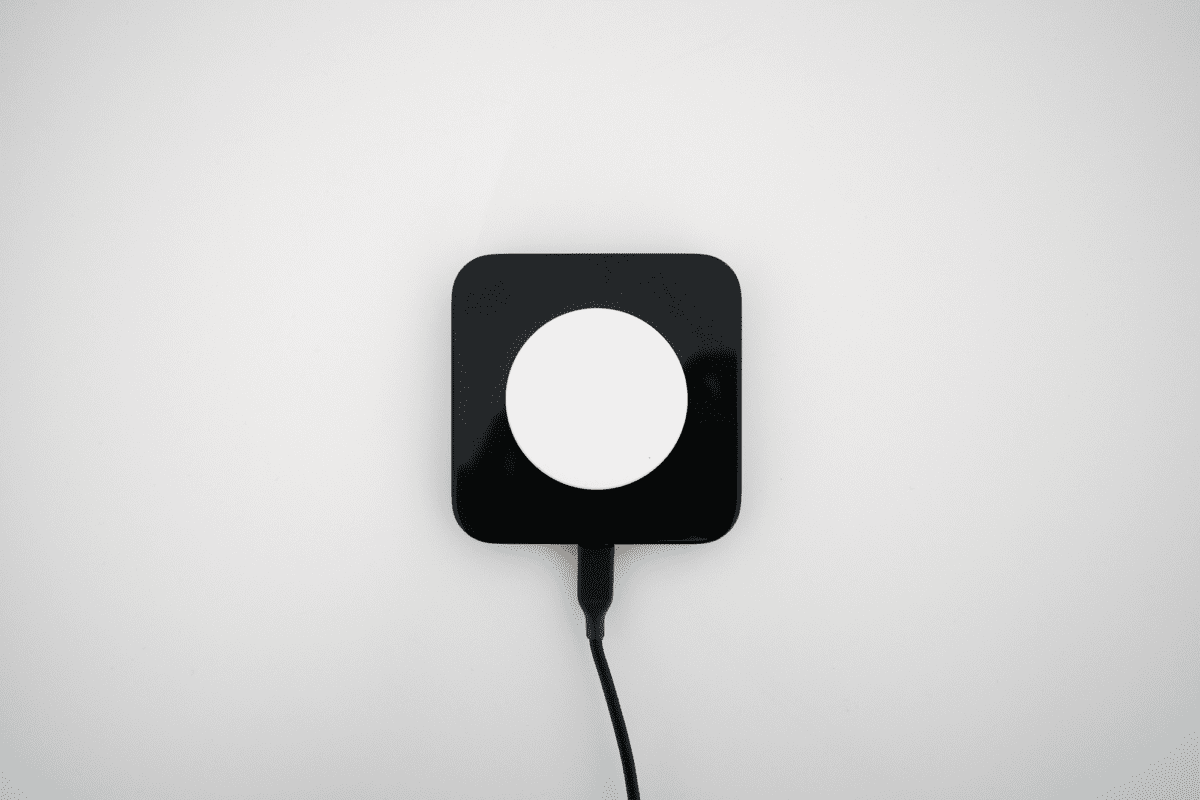 Tech
The charger is MFi-certified. To gain this certification, manufacturers have to go through Apple compliance tests that check for safety (overheating), durability, compatibility, etc. This costs manufacturers money which is often reflected in the product price, just like this case.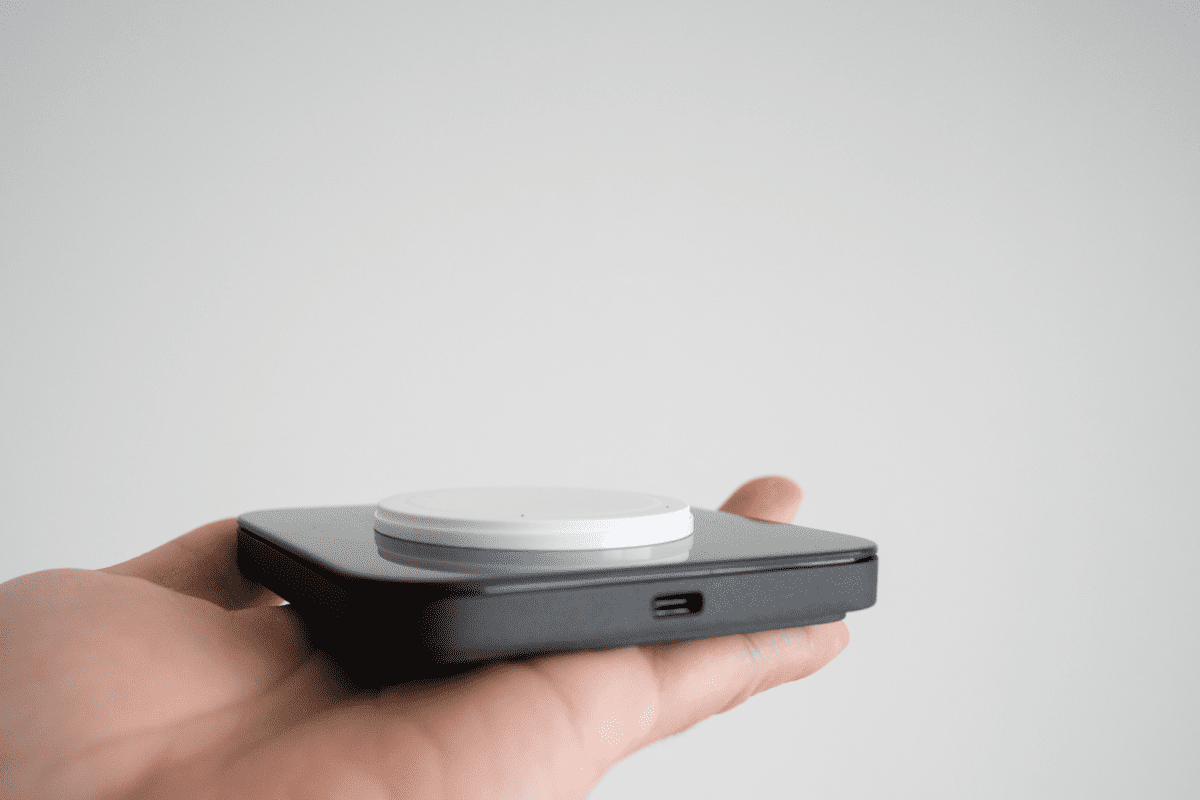 While not all non-certified products are necessarily bad, MFi certification will let you know that the product has been vetted according to the highest standards. Apple's standards.
The charger offers up to 15W of MagSafe charging. This is the highest speed available for charging through MagSafe, the same as the speed offered by Apple's own MagSafe Charger.
Usage
Like most NOMAD's chargers, the Base One comes with a USB-C to USB-C braided cable. This cable is beautiful on its own, and I would have no problem using it without the charger.
Using the Base One is as easy as it gets. Plug it in and put your phone on it. While it comes with a USB-C to USB-C cable, you'll need to get your own adapter. Even though they said you need the NOMAD 30W Power Adapter, the NOMAD 20W Power Adapter would likely suffice since MagSafe only charges at 15W. Or so I thought.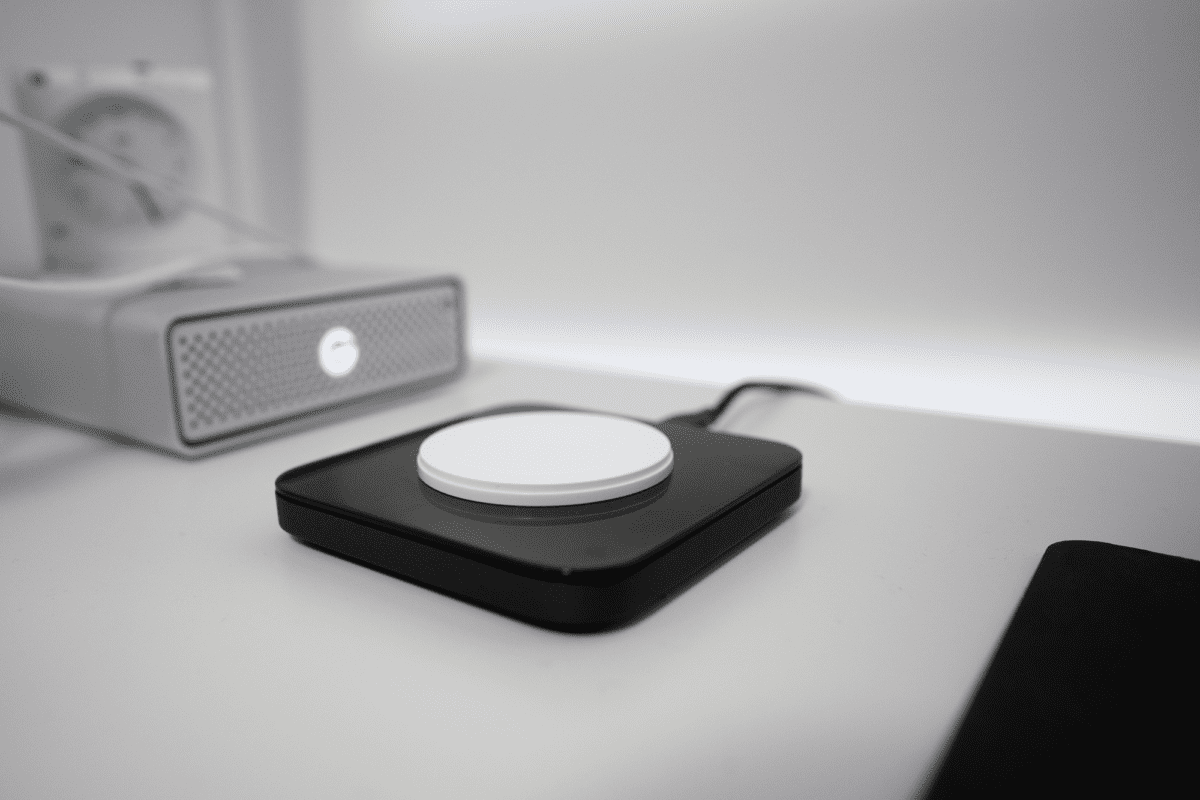 The Base One would not charge with anything less than 30W. So, this means NOMAD's own 20W charger won't work. Neither will the USB-C ports on your travel adapter or most USB hubs for that matter. It would be wise to consider the $29.95 cost of the NOMAD 30W Power Adapter together with this.
While only iPhone 12 and above support MagSafe, you'll still be able to charge lower versions that support wireless charging. It's just that they won't snap into place; you'll get a similar experience to something like the similarly-sized NOMAD Base Station which costs $70 less.
The Base One was designed as a desktop charger. It sits beautifully on your table, and you plop your phone onto it when you are not using it. While you technically can use it while it is charging by staring at it downwards on your table, this is not something I would do.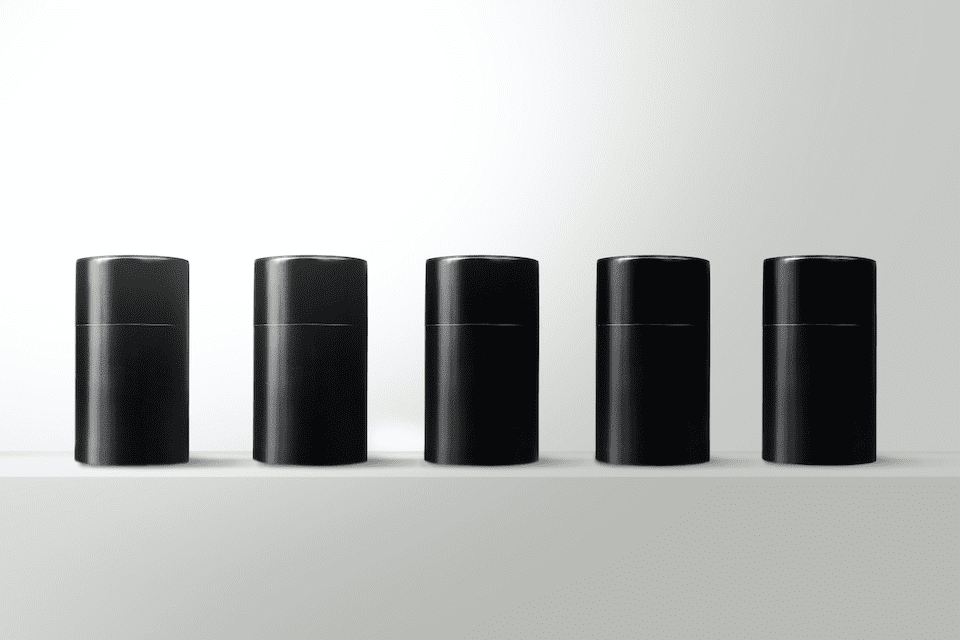 I found a 100 year old company that would create these heirloom quality canisters for me. They are handmade and will keep your tea leaves, coffee beans or anything that you need dry for years to come.
or read review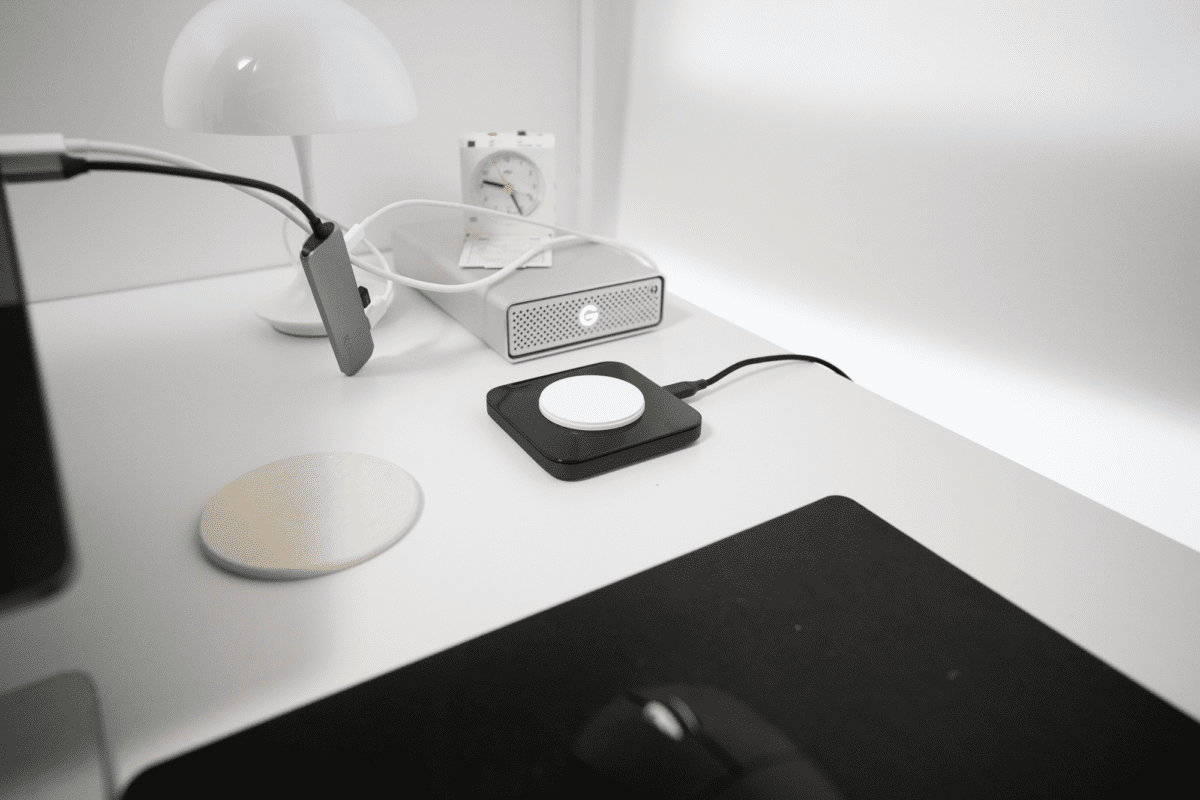 The material on the bottom, while not any kind of rubber, does give a little friction to prevent it from sliding around on your table, though the weight of the Base One does more of the work. There are slightly protruding feet on each corner at the bottom, which helps with it.
The glass surface can also be quite the fingerprint magnet so it might not be for those with OCD.
Conclusion
The NOMAD Base One offers no surprises to repeat customers. It is a beautiful piece of gear to grace your work desk. The floating MagSafe surface is a contentious design detail but definitely not a deal-breaker to someone looking for a solid desktop MagSafe charger.
Like this review? See all of my in-depth reviews.
Also, consider supporting me by being a Patreon. Every cent given will go back into improving the content of this website.