This website is made possible by readers. I may earn a small commission when you buy through the links in this article at no extra cost to you. Learn more.
Details
Price $119.95 on nomadgoods.com
Dimensions 4.2″ (w) x 3.1″ (l) x 0.8″ (h) / 10.8 (w) x 8.0 (l) x 2.1 (h) cm
Overview
Something is alluring about leather that captivates the modern man. There's something about a well-worn piece of gear or clothing that tells a story, and leather captures that story proficiently. At the end of its lifetime, no two leather products will end up the same, each showing wear according to the owner's lifestyle.
NOMAD knows this. They know how to work a leather product in a way that is simple yet intriguing. That's why their wallets have been gracing the pockets of my Outlier New Way Shorts this entire summer season.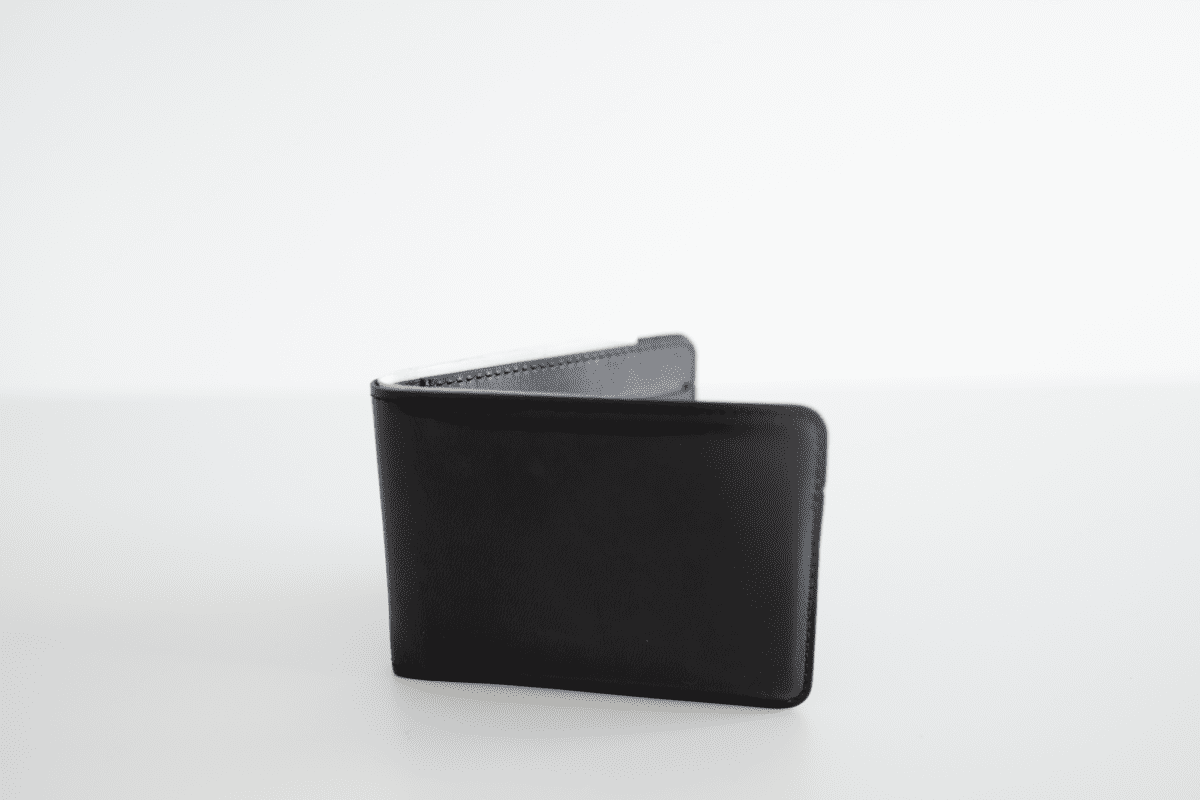 Over the years, NOMAD has made a name for themselves as purveyors of small goods, primarily geared towards Apple users. If Aer were the gold standard for my favorite kind of design for bags, then NOMAD would be my favorite for small goods. They are perfectly at the intersection of style and travel readiness.
It's easy to see why NOMAD's small goods have overtaken my consciousness. Their designs are sleek, minimal, and black, all three checkboxes that make me happy and my wallet sad. I've used about three of NOMAD's wallets to date and don't expect to be surprised by the design language and consistency of quality.
Style
NOMAD has a few wallets in its product lineup, and the Bifold is the largest of the bunch. I've aggressively reduced my wallet's contents over the year. However, when I travel, I would bring along a few more cards, and the Bifold was perfect for a recent trip around the country.
Despite offering the most storage out of all NOMAD's wallets, the Bifold Wallet remains relatively slim. I hardly feel it within my pockets.
Like the other wallets, the Bifold comes in black and rustic brown. The rustic brown would likely age better, as color changes will be more prominent. As a website that reviews only black products, I stubbornly went for the black one.
Like the other wallets, the wallet's exterior is minimal; black leather, lined with continuous black stitching. The only feature that you can see is a single card slot with a tabbed opening for easy access. Less than an inch of a standard-sized credit card will peek out of this slot, so you want to ideally have a card with a design that matches the wallet.
I don't have much experience with US banknotes, but Japanese notes stick out of the Bifold, enough that one can see how much money you have. Japan is fine, but this is not ideal if you travel to a country with a high crime rate. I wished they would make it just a wee bit deeper.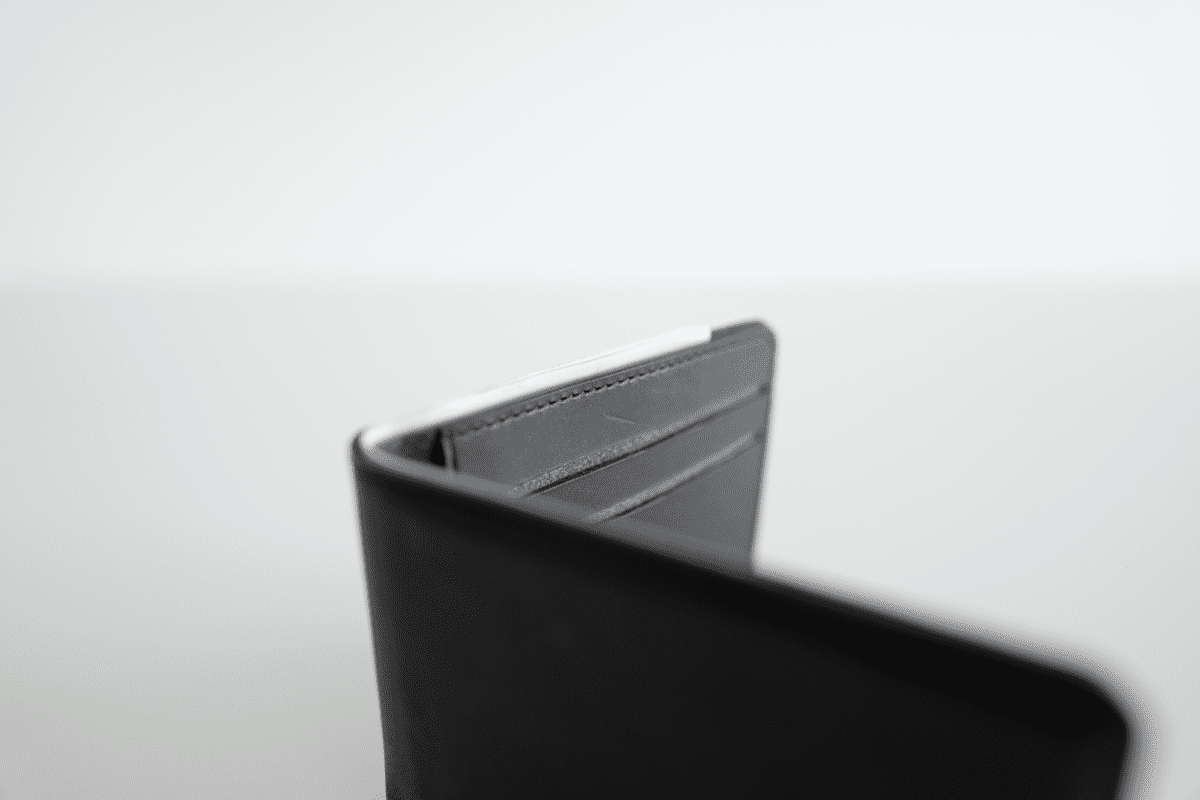 The interior is as simple as the exterior. There are two neatly lined die-cut card slots on each side. Unlike the other wallets, this bifold is designed with perfect symmetry on the inside in terms of organization. The only exception is the debossed NOMAD logo on the right side.
But no one likes ads, so I got rid of them. If my articles helped you, I ask for your support so I can continue to provide unbiased reviews and recommendations. Every cent donated through Patreon will go into improving the quality of this site.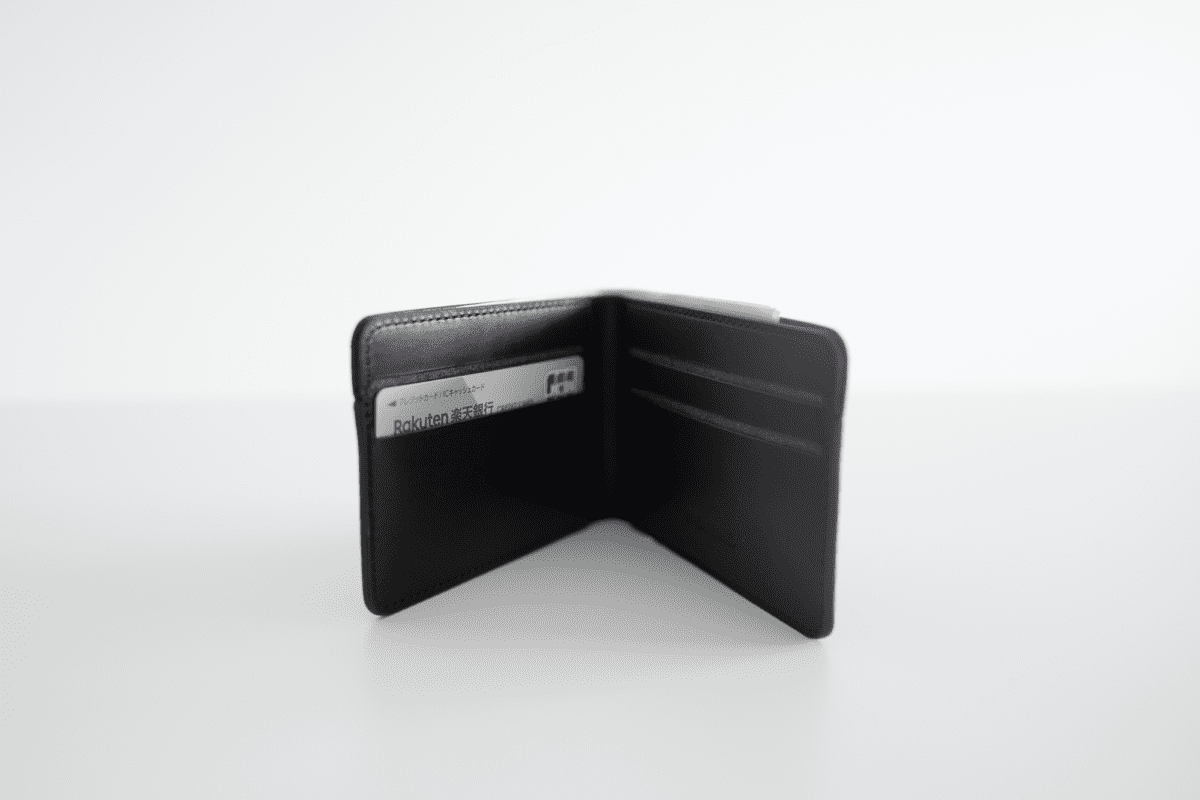 Unlike the smooth and ultra-premium shell cordovan, the leather is grainy and scratched pretty quickly. Less than a week in, there are some pretty deep scars developing throughout my wallet. These are either from my nails or the contents of my bag when dumped together.
While Horween's leather is world-famous, the leather doesn't feel quite as premium as the price commands. This is largely due to the scratches and texture; it will look nothing like the product photography. One thing's for sure, though— it does have character.
Material
The leather of the NOMAD Bifold Wallet is from a leather factory called HORWEEN.
HORWEEN, founded in 1905, is one of the oldest running tanneries in America. If you know anything about the leather world, HORWEEN is the name to drop for leather products, similar to brands like GORETEX, Cordura, or YKK. Simply using materials from HORWEEN, in itself, is a selling point.
The leather uses a thermoforming process to create space to store the cards without requiring the leather to stretch out. It is bonded to a thin layer of reinforcing fabric and then molded into shape using intense heat and pressure. It allows the wallet to look new for longer while keeping your cards securely in place.
The lining of the card slots and large central opening uses microfiber for maximum, and probably unnecessary, protection. It's interesting to note that the microfiber lining is only on the back face of the lower die-cut slot on each side of the wallet.
Usage
As mentioned, the Bifold Wallet is designed for maximum storage. With one exterior slot, four interior die-cut slots, and two deep pockets, you can store up to seven cards. Of course, if you want to encroach into the space for notes, then you can fit more.
Unlike the Card Wallet Plus, which lets me fit up to four cards per slot, each of the die-cut slots in the Bifold Wallet can only fit one card comfortably.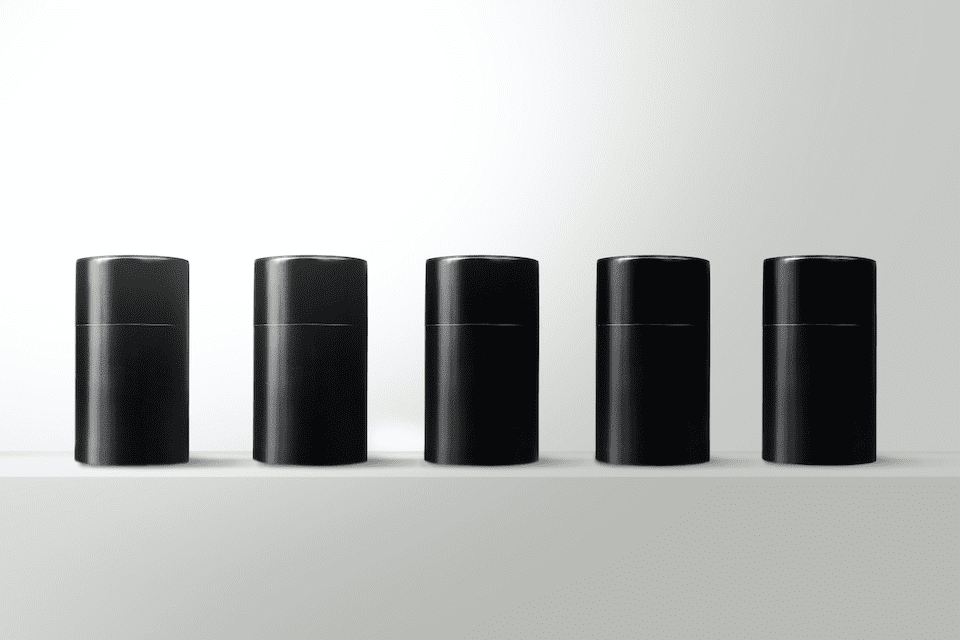 I found a 100 year old company that would create these heirloom quality canisters for me. They are handmade and will keep your tea leaves, coffee beans or anything that you need dry for years to come.
or read review
As deep as I am into mobile payments, there are still merchants in Japan that accept only cash. There isn't a coin pouch which forces me to dump all the coins I get throughout the day into one of the deep pockets. It feels pretty precarious, but I haven't had them dropping out on me yet.
Even with a card in each slot, the wallet remains slim. The product description claims that it can hold up to 15 cards comfortably. I assumed that they envisioned two cards for the die-cut slots, three for the deep pockets, and one for the exterior slot.
However, I would target no more than six cards for this wallet, leaving one of the deep pockets for coins for the optimum balance between capacity and slimness.
Like my experience with the other NOMAD wallets, the quick-access slot is easily the most used. I have my credit card in here, and 90% of the time, I pull out my wallet is to use this card. The tabbed opening beckons you to pull it out by the more exposed corner intuitively.
It's easy to pull out. However, it requires a little more effort if you want to put it in neatly. If you shove it in haphazardly, the chances are that it won't go in straight or all the way. Towards the end, you would encounter a bit more resistance to get the card parallel to the opening and all the way in.
Conclusion
The design of the NOMAD Bifold Wallet is as standard as they come. After years of experience, I have the utmost confidence in the craftsmanship of NOMAD's leather products. Some might mind scratches developing on the wallet, but you would need to resort to shelling cordovan wallets, which will cost an arm and a leg.
Like this review? See all of my in-depth reviews.
Also, consider supporting me by being a Patreon. Every cent given will go back into improving the content of this website.