This website is made possible by readers. I may earn a small commission when you buy through the links in this article at no extra cost to you. Learn more.
Most of us would have gotten used to that cute little Apple charger that's included with Apple devices. What if you can charge up to four times faster with virtually no increase in bulk? NOMAD makes this bold claim with the NOMAD 20W Power Adapter. This review takes a look at a big boy charger that comes in a small package.
Details
Price $18.95 on nomadgoods.com
Power Output 20W USB-C (9V 2.22A), 100-240V 50/60 Hz input (0.5A)
Weight 0.09 lbs / 41.2g
Dimensions (excluding the pin) 1.29 x 1.29 x 1.25 inches / 3.3 x 3.3 x 3.2 cm (W x H x D)
Overview
I've been using the RAVPOWER 61W Charger for the past few years and it has done well in charging everything I need it to while on the road. Whether it's my 13-inch MacBook Pro, my iPhone, AirPods Pro, or mobile chargers, I've contented with the one charger.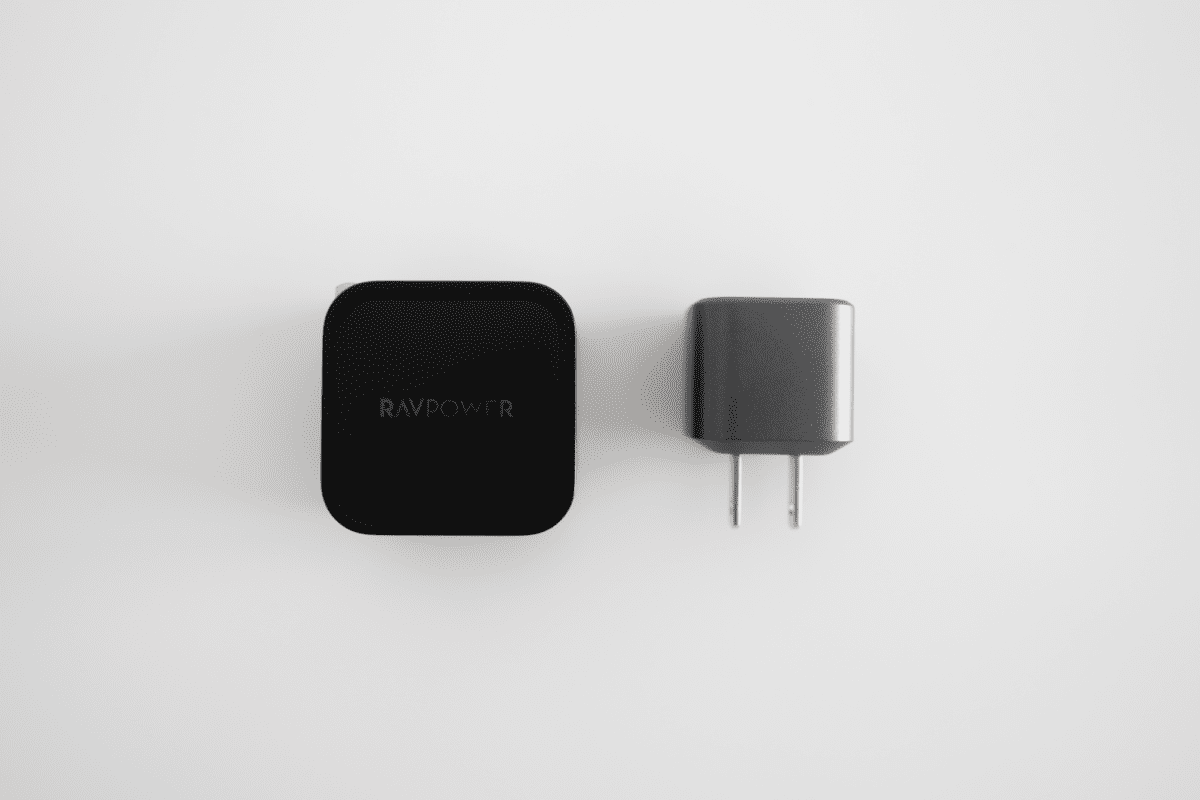 In the times I need to charge multiple devices at once, I just connect those devices to my laptop and charge through its ports. However, there were definitely times where I thought that maybe, just maybe having one more charger isn't that bad. After all, the power output is limited if I charge through my laptop and the 13-Inch MacBook Pro comes with only two ports.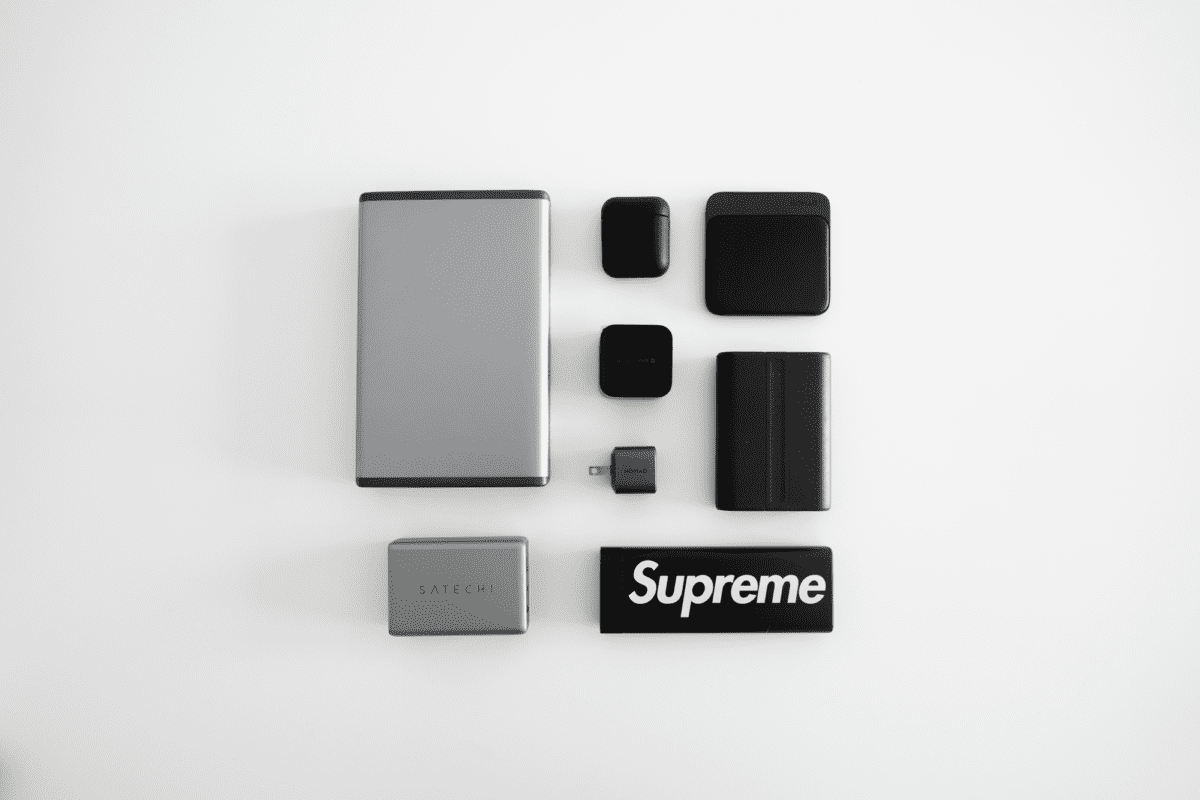 With the NOMAD 20W Power Adapter being just marginally larger than Apple's charger, I knew it was time that I explored the two-charger setup. I've been using an array of NOMAD products for a few years now, so I know that style and quality aren't going to be an issue. What it's going to come down to is how it fits into my digital nomad arsenal.
Style
The color of the NOMAD 20W Power Adapter is the antithesis of Apple's all-white charger. The charger is a dark slate with the face of the USB-C port being black. If you look closely, you'll be able to see grainy texture which gives it a subtle stone-washed look.
On one side, the black NOMAD logo contrasts beautifully against the textured background.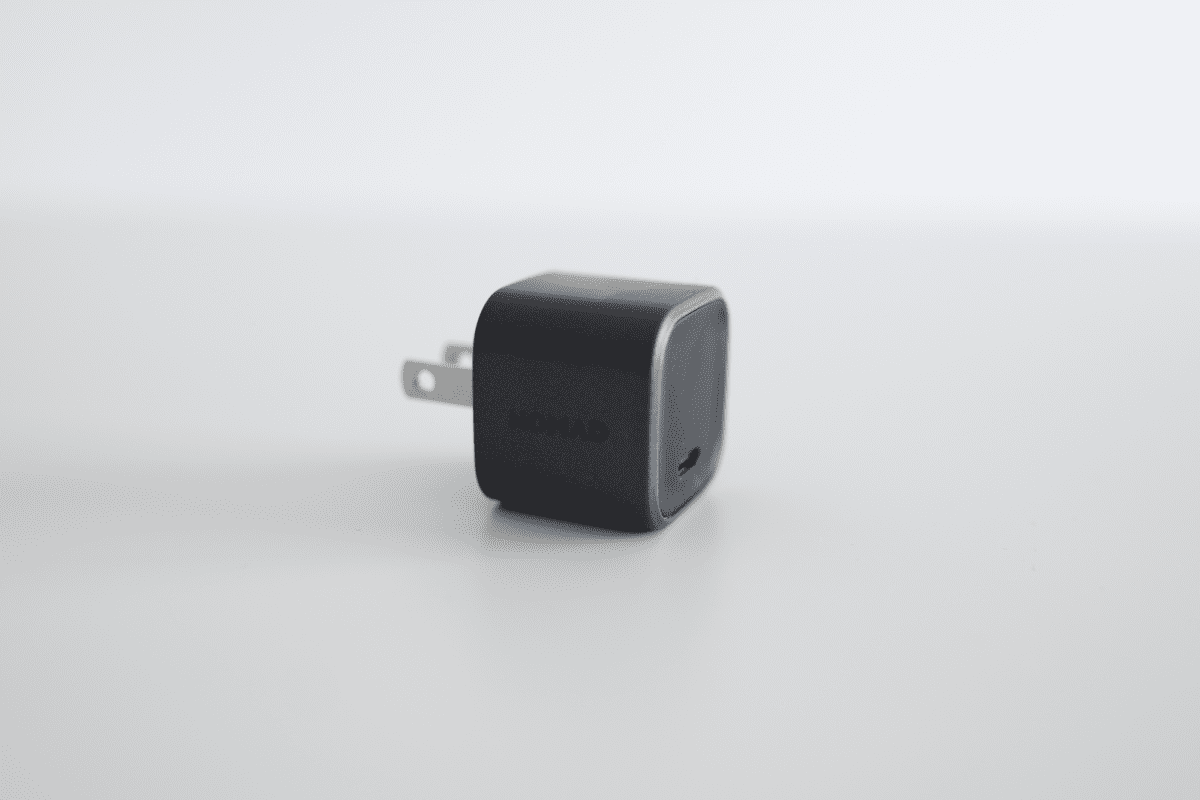 The side that goes into the power outlet is flushed seamlessly with the sides. It slopes towards the edges eradicating unnecessary right angles, making it a pleasure to hold. There are compliance markings on this face but I could tell they were put there reluctantly—the color of the markings is subtle and font size barely legible.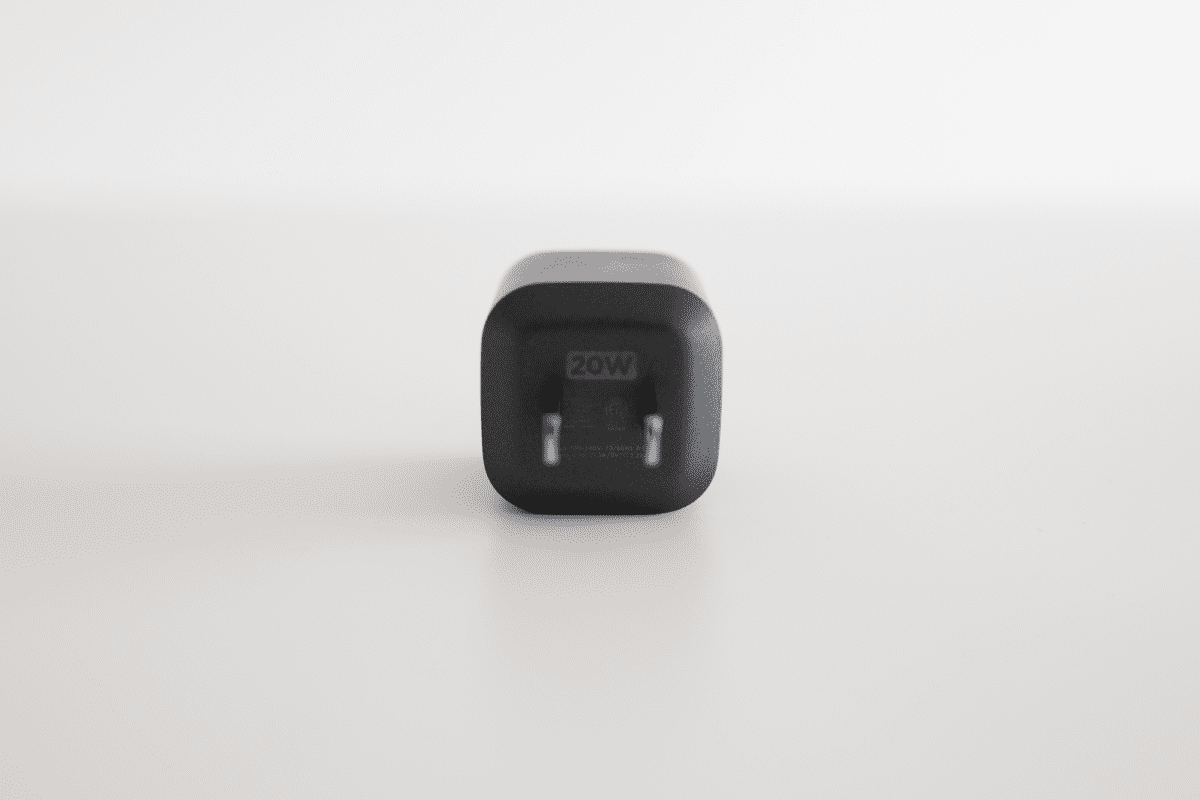 A certain balance to the entire design can be felt, something that I am not even Apple could achieve.
While NOMAD touts it as marginally larger than Apple's 5W adapter, I find this to be a bit of an overstatement. It is at least 20% larger than the Apple 5W Power Adapter. But given the increased power output, this is still by far quite the achievement.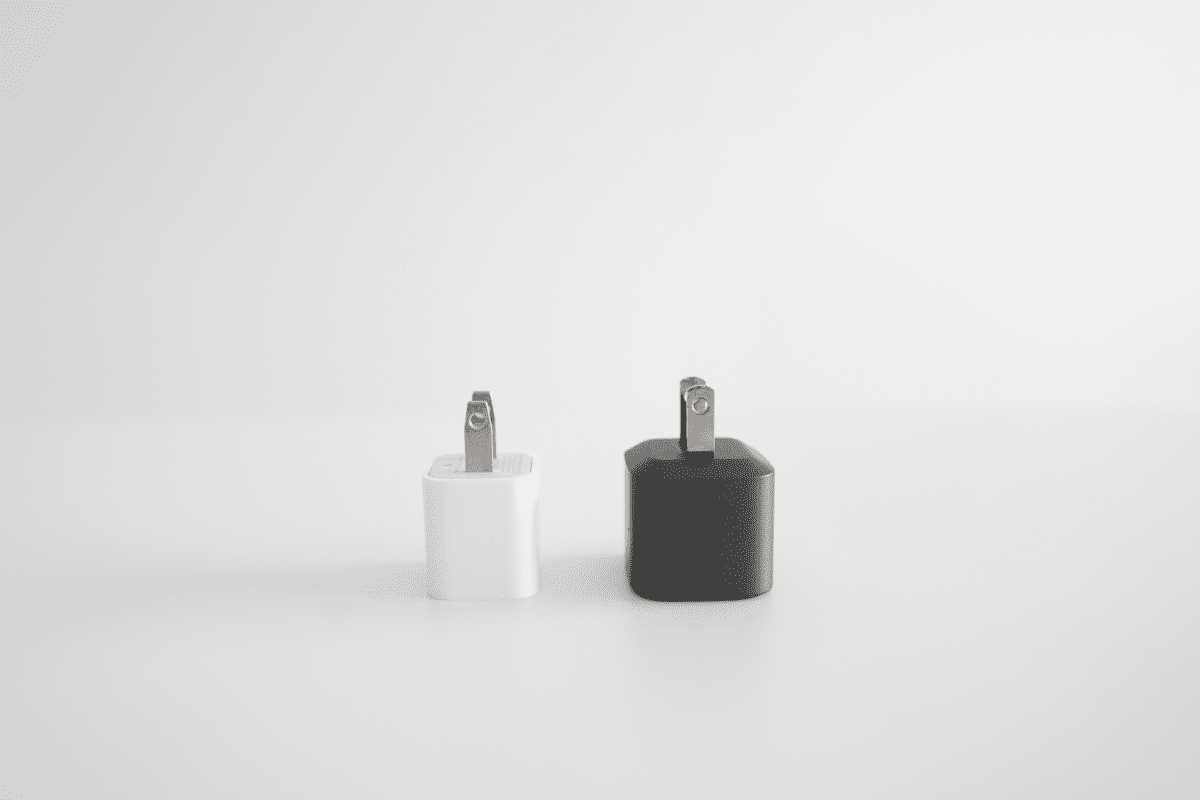 Nothing much else can be said about such a simple design. It possesses all the design prowess I've come to expect from NOMAD. It is, without a doubt, the best-looking charger of the category you will find.
But no one likes ads, so I got rid of them. If my articles helped you, I ask for your support so I can continue to provide unbiased reviews and recommendations. Every cent donated through Patreon will go into improving the quality of this site.
Seriously. Leave a comment if you find one that looks better. I would love to do a comparison.
Technology
Most of you considering this is probably looking to upgrade from the classic power adapter that is included with your Apple device. Or, if you are getting an iPhone 12 or above, Apple no longer includes the power adapter with your phone. You are forced to get one separately if you are a first-time Apple customer.
Either way, it is important to know the differences between adapter types as charging your phone will likely be part of your daily routine.
The power adapter that Apple used to include with their phones in the Apple 5W USB Power Adapter. This power adapter, which costs $19 in Apple's store.
It is going to be approximately four times slower than NOMAD's 20W Power Adapter. This "four times" figure is probably derived from the wattage difference; 5W vs 20W.
Apple also sells a 20W Power Adapter at the same price, but the size is what sets the NOMAD one apart.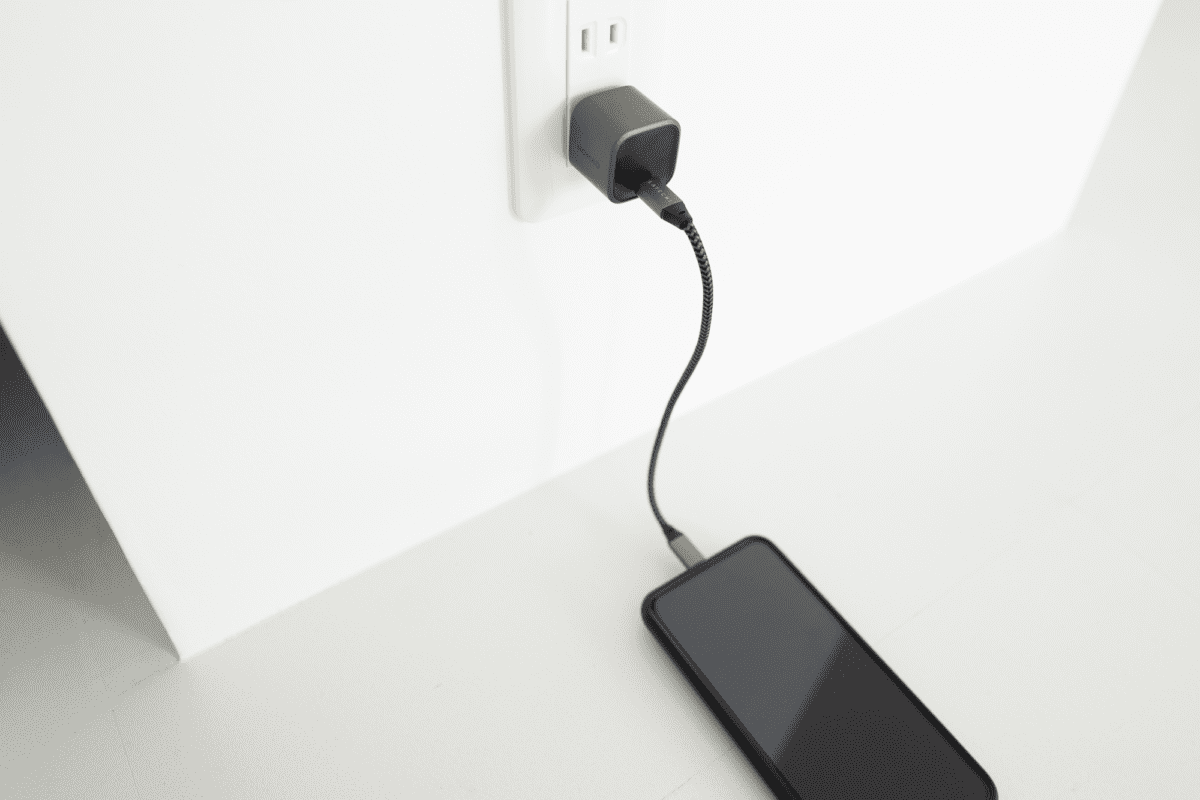 So, how fast does the NOMAD adapter actually charge in real-world scenarios when compared with the classic 5W power adapter?
I charged my iPhone XS Max for 30 minutes with each adapter to find out. Since the NOMAD adapter requires a USB-C to Lightning cable, I used this one from Satechi. For the Apple 5W Power Adapter, I used the USB-A to Lightning cable that comes with my device.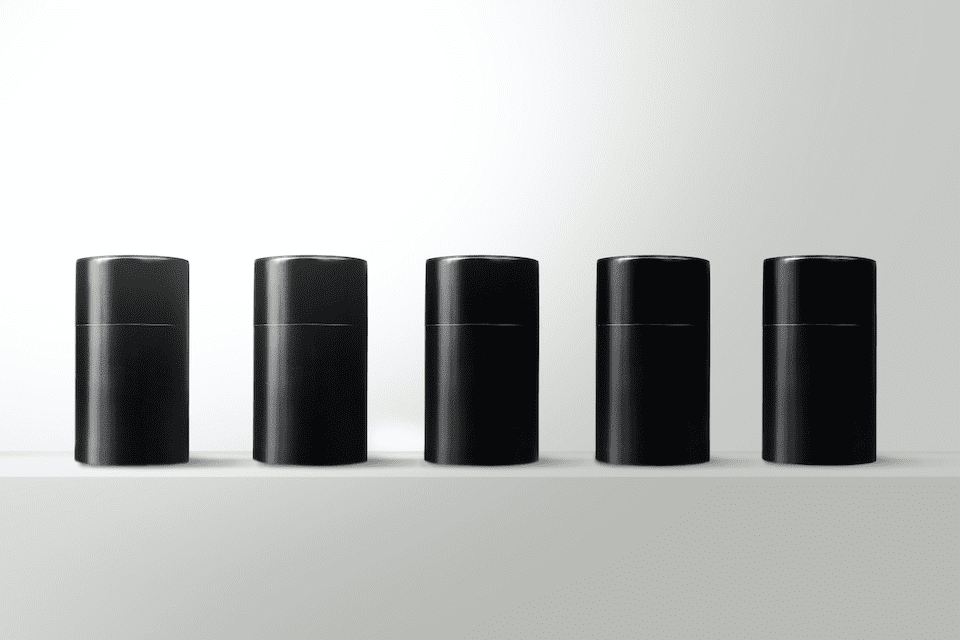 I found a 100 year old company that would create these heirloom quality canisters for me. They are handmade and will keep your tea leaves, coffee beans or anything that you need dry for years to come.
or read review
For the NOMAD adapter, I started with 45% battery and after 30 minutes, it charged to 80%. Apple boasts their fast charging with the Apple 20W Power Adapter can recharge the iPhone up to 50% battery in 30 minutes. The NOMAD 20W Power Adapter exceeded that by 5%.
With the Apple 5W Power Adapter, I ran the battery back down with some furious Genshin Impact and Clash Royale and started with the same 45%. After 30 minutes, the battery level made it to 60%. Of course, there isn't fast charging with the USB-A to Lightning cable. The results are not surprising but interesting nonetheless.
The amount of charge depends on your device, battery health, running apps, and a variety of factors, so it is not to be compared to your actual needs. However, what can be referenced is the amount of charge between the two power adapters.
While NOMAD touts that their adapter can charge up to 4.5 times, it was about 2.3 times in practice in my test. Once again, the mileage may vary.
Usage
For those who are used to Apple's included power adapters, this one from NOMAD isn't too different, faster charging aside.
While my RAVPOWER 61W Power Adapter works great, one big issue is how it intrudes into the space of the outlet next to it rendering it useless. The NOMAD 20W Power Adapter is compact enough not to do so. This is something I can appreciate since there are some ryokans in Japan that offer a limited number of power outlets.
It's also much more compact than the Apple 20W Power Adapter. This allows me to easily insert into any of the pockets in my Aer Cable Kit.
While I prefer power adapters with foldable pins, I understand that this will increase the size of the adapter. It is compact enough as it is.
From a design perspective, I love how to pin side slopes towards the edges. It adds a unique design element while reducing weight. However, what it also does is reduces the support against the wall socket. Some wall sockets in Japan are pretty weak in securing the plug in place.
Especially with a shorter cable like the Satech 10-Inch USB-C to Lightning Cable, the weight will pull down on the power adapter and the sloped edges actually reduce the amount of support against the wall. This causes the power adapter to ajar slightly from the wall socket, increasing the chance of it coming off altogether.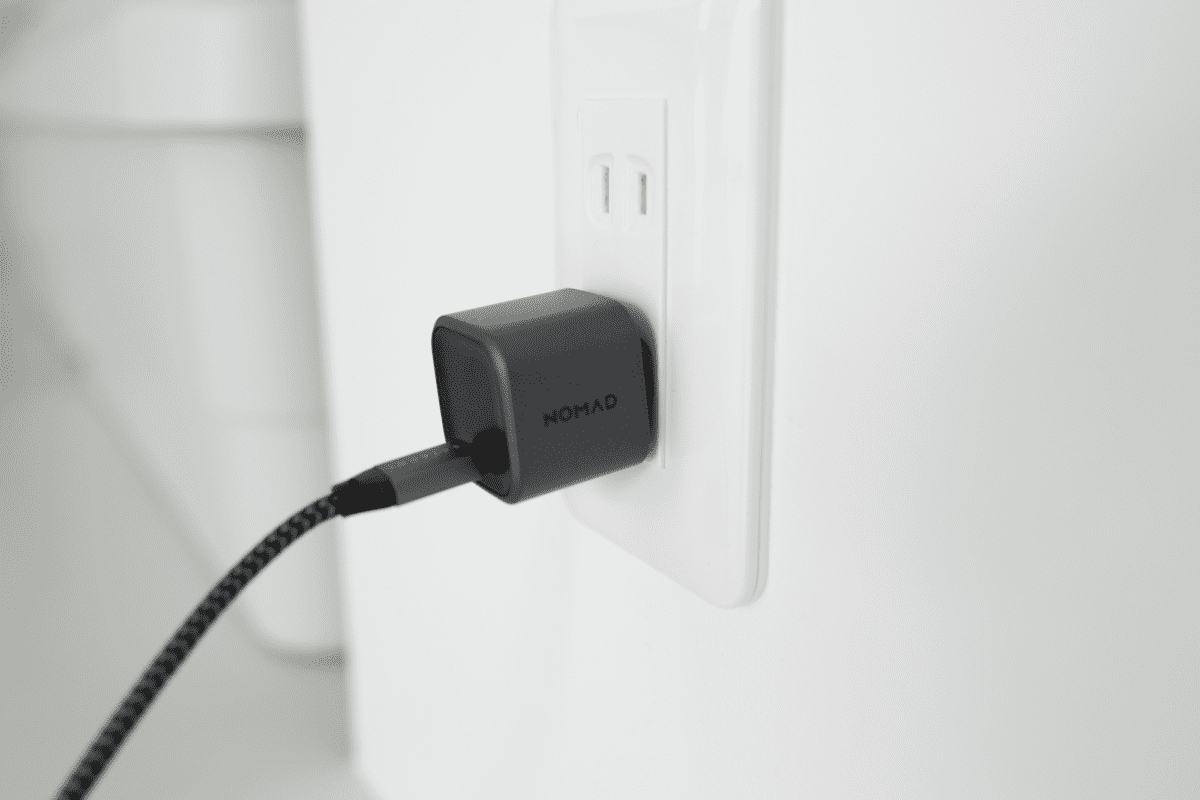 For those considering using this adapter to charge your laptop, I regret to inform you that it will not work. Not even charging it slowly. I tried charging my 13-inch MacBook Pro and nada. The battery indicator doesn't even turn into a charging mode.
Conclusion
If you already have a USB-C power adapter for your laptop, the chances are that you don't need another adapter just for your iPhone.
If you got the iPhone 12 and need a charger, then the NOMAD 20W Power Adapter is definitely a better option than the equivalent from Apple. At virtually the same price and much smaller package, there isn't much deliberation to be had.
Additional Images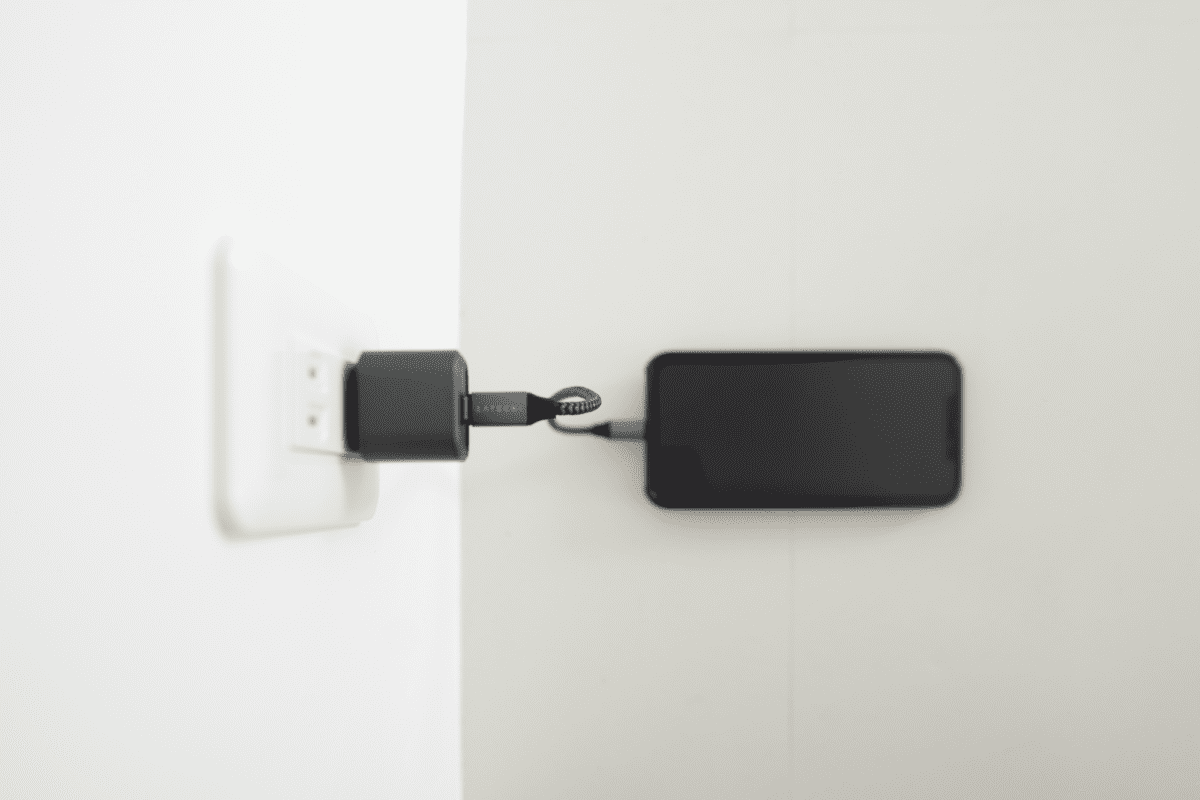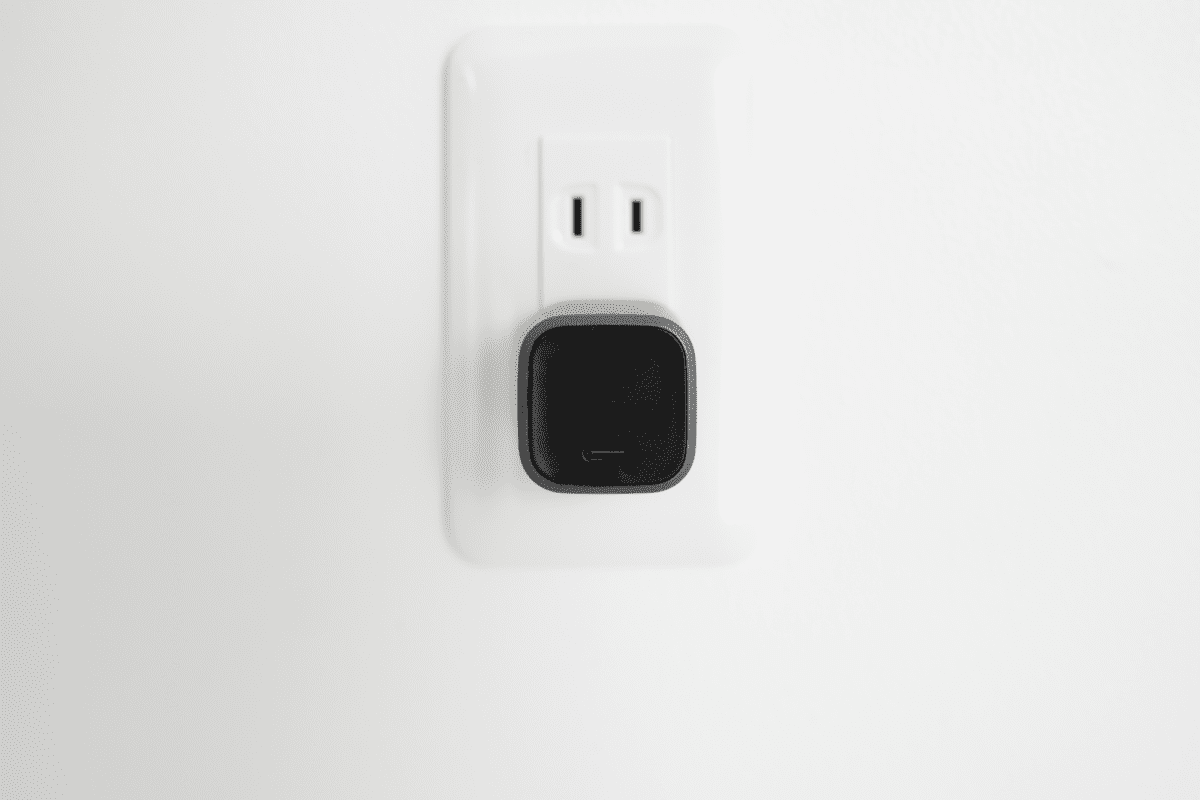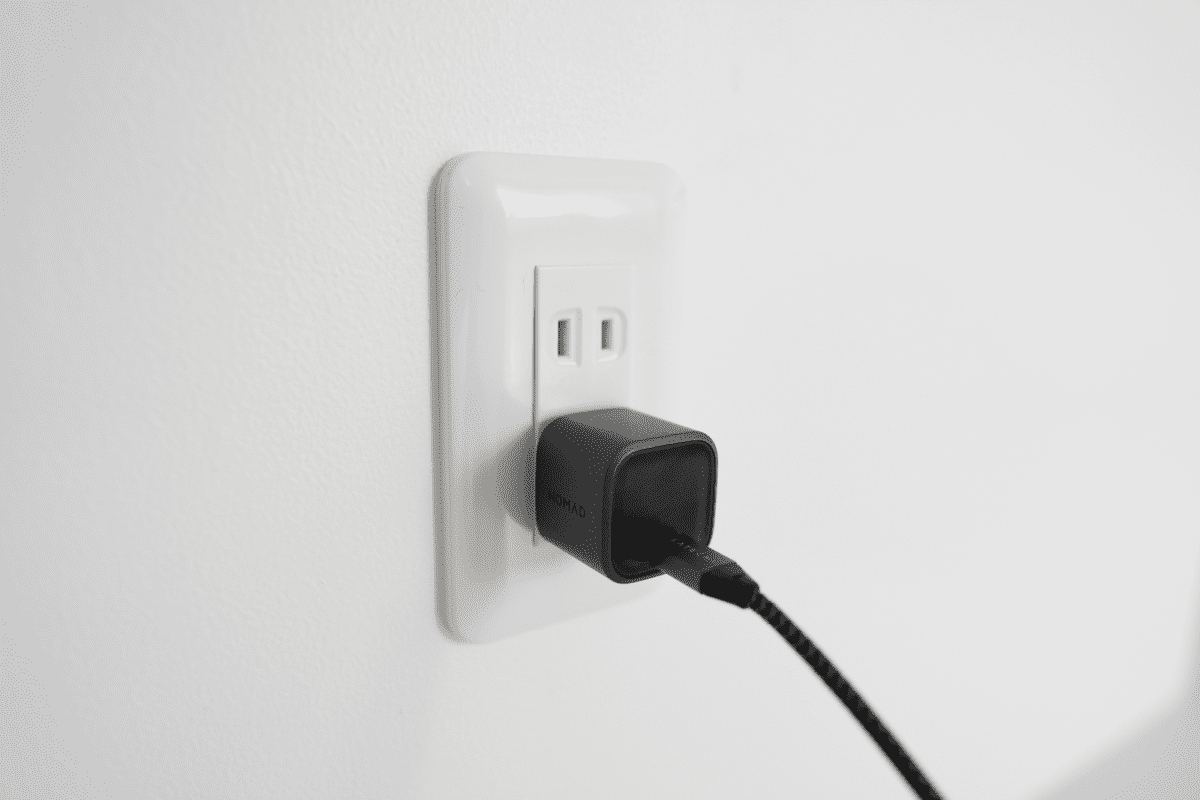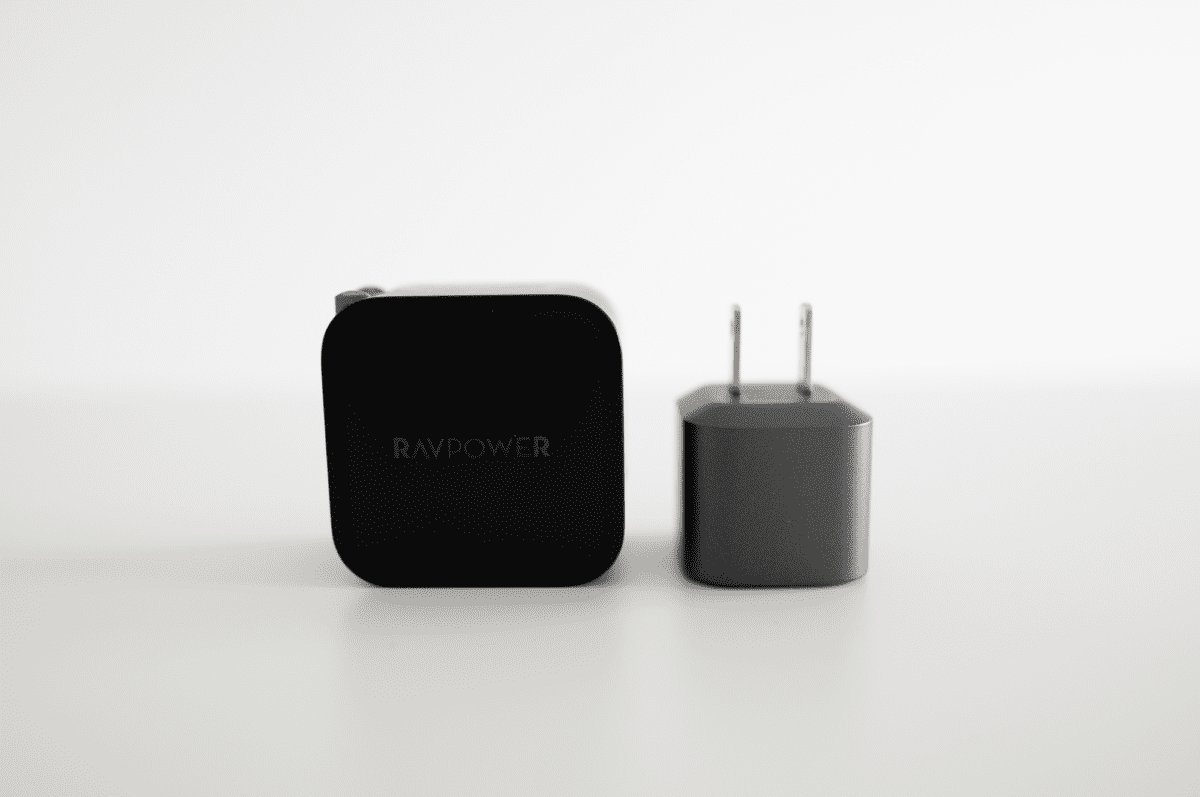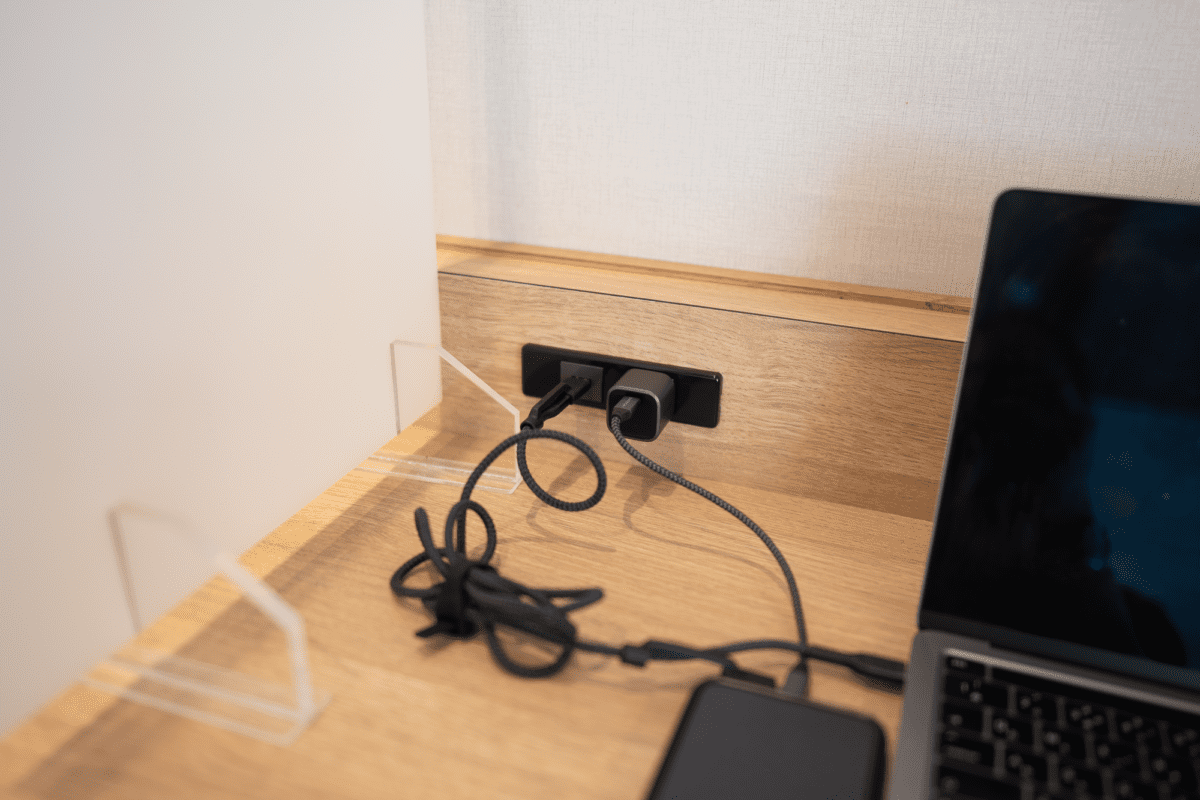 Like this review? See all of my in-depth reviews.
Also, consider supporting me by being a Patreon. Every cent given will go back into improving the content of this website.
Tagged apple charger digital nomad nomad power adapter review tech