This website is made possible by readers. I may earn a small commission when you buy through the links in this article at no extra cost to you. Learn more.
Details
Price $399.90 on jowissa.com
Use the coupon code in this link for 15% off any purchase.
Assembled in Switzerland
Glass Sapphire Crystal
Movement Ronda Swiss quartz movement with hours, minutes, and seconds display
Case Dimensions 42mm diameter x 11mm thickness
Overview
Even though Jowissa has been making watches since 1951, I've never heard of Jowissa before doing this review. Admittedly, while I enjoy wearing watches like the Vaer C5 Field Watch or modding cheap watches, I would never consider myself a watch enthusiast.
Looking over Jowissa's watches on their polished website, they strike me as very elegant but not quite my style. I'm more into minimalistic watches with an air of ruggedness, like the Casio G-Shock GA-2100 I recently got.
However, I am willing to give everything a try. After all, it's experimenting like these that slowly shape my style today, which is why in this review, I will be taking a look at the LeWy 9 Swiss Men J7.123.L chronograph watch.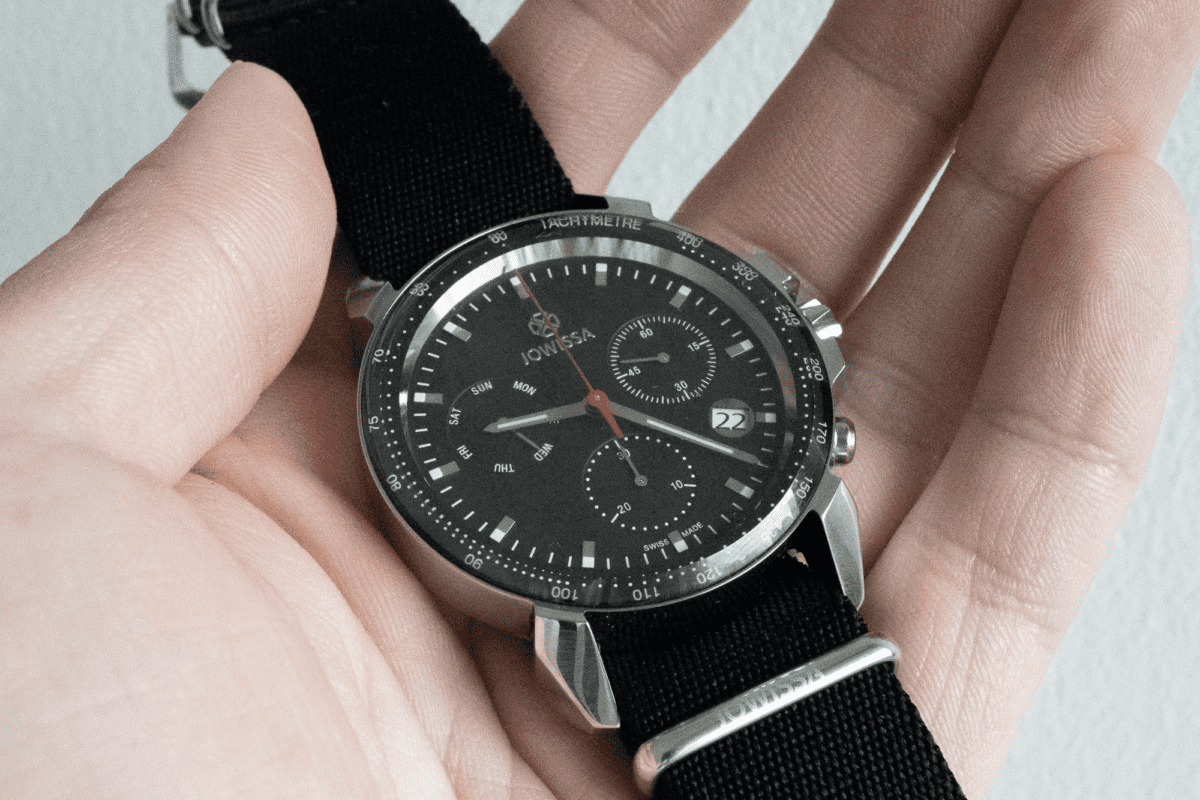 Jowissa's lineup is simple and they have three primary styles for men. They are the LeWy 3, LeWy 6, and LeWy 9, with 3 being the non-chronograph model. The main difference between the LeWy 6 and 9 is the number of dials, with the LeWy 6 having two dials and the LeWy 9 having three dials.
Style
As mentioned, Jowissa's watches aren't really the style of watches I go for. They are a little too elegant and while it would look great for a fancy dinner party, would probably attract too much of (unwanted) attention traveling.
The LeWy 9 comes in many styles (I counted 19) and I picked the 123.L for the most superficial of reasons. It has a black face and a black strap. Since I've started wearing only black a few years ago, the 123.L presents itself as an easy choice.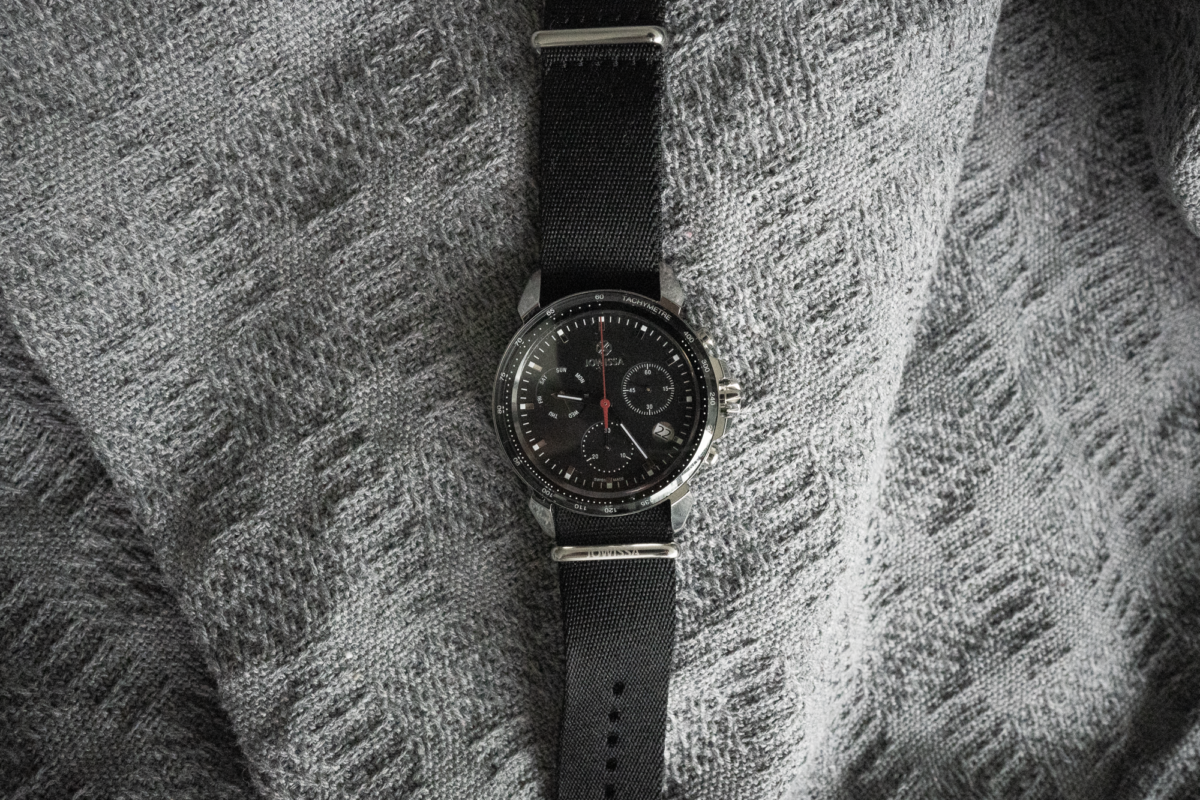 While the watch face and strap are black, the case is gleaming stainless steel, so are the buckles on the strap. I am usually pretty welcoming of a bit of silver, but these parts, at least right out of the box, are straight up the bling. The steel is a mirror finish and gleams in the light, certainly making it look more expensive than it is. Even the 5-minute markers are reflective.
The printed text on the outer bezel and dials is clean and simple. The Jowissa logo and wordmark sit on the top-middle of the watch face. On the opposite end of the logo is the text "SWISS MADE" separated by the 30-minute marker.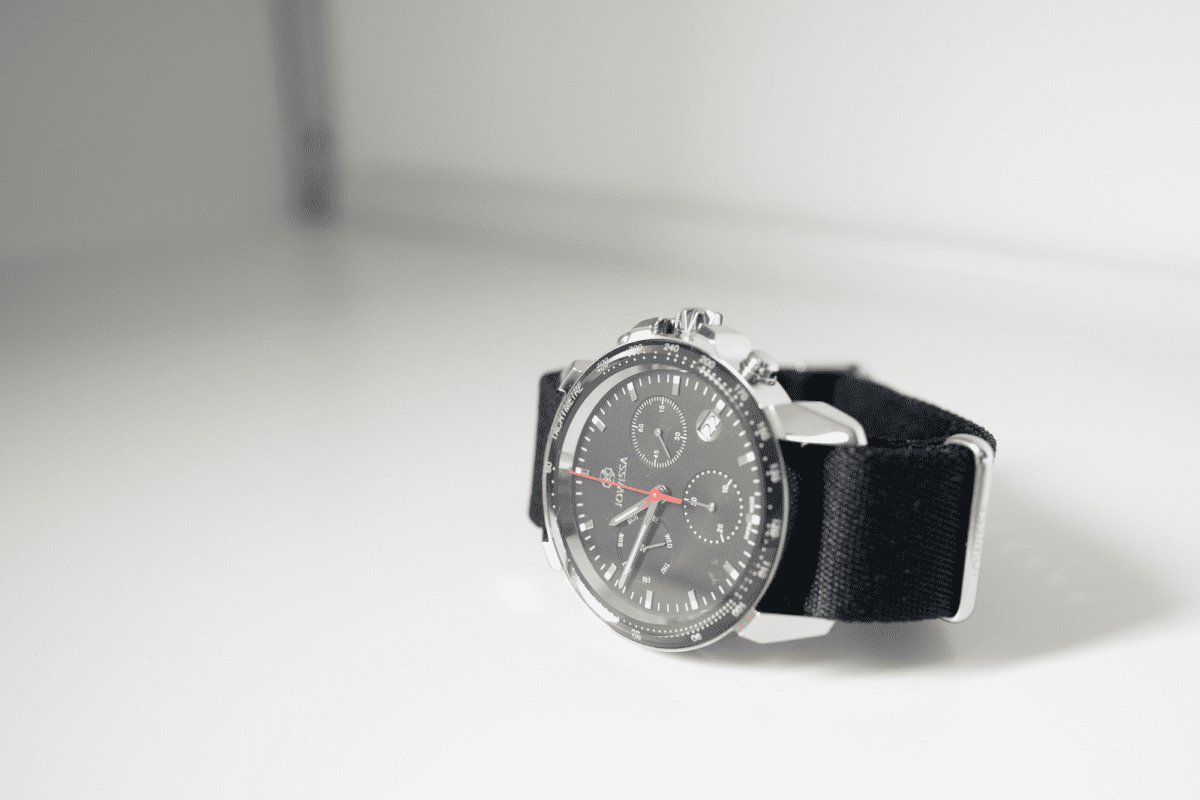 The sapphire glass sits slightly above the case and you can actually see the polished edge by inspecting its profile.
While the combination of black and chrome accents, punctuated by the red second hand comes together in an elegant package, I would have preferred it to be a little more muted. However, that is not quite Jowissa's style.
But no one likes ads, so I got rid of them. If my articles helped you, I ask for your support so I can continue to provide unbiased reviews and recommendations. Every cent donated through Patreon will go into improving the quality of this site.
Material
The decades of Swiss watch-making experience Jowissa has is telling. Only the highest quality products are chosen.
Stainless Steel Case
Stainless steel is rust, moisture, and sweat resistant and is used in many jewelry pieces because it hardly causes skin irritation. That's the reason why it's one of the most common materials used for watch cases.
The stainless steel on the Jowissa LeWy 9 is polished to a glossy finish. As such, scratches show up a little more obvious. I noticed a scratch on the back of the case although it's hard to say whether it was there before I took it out of the box or I inadvertently caused it.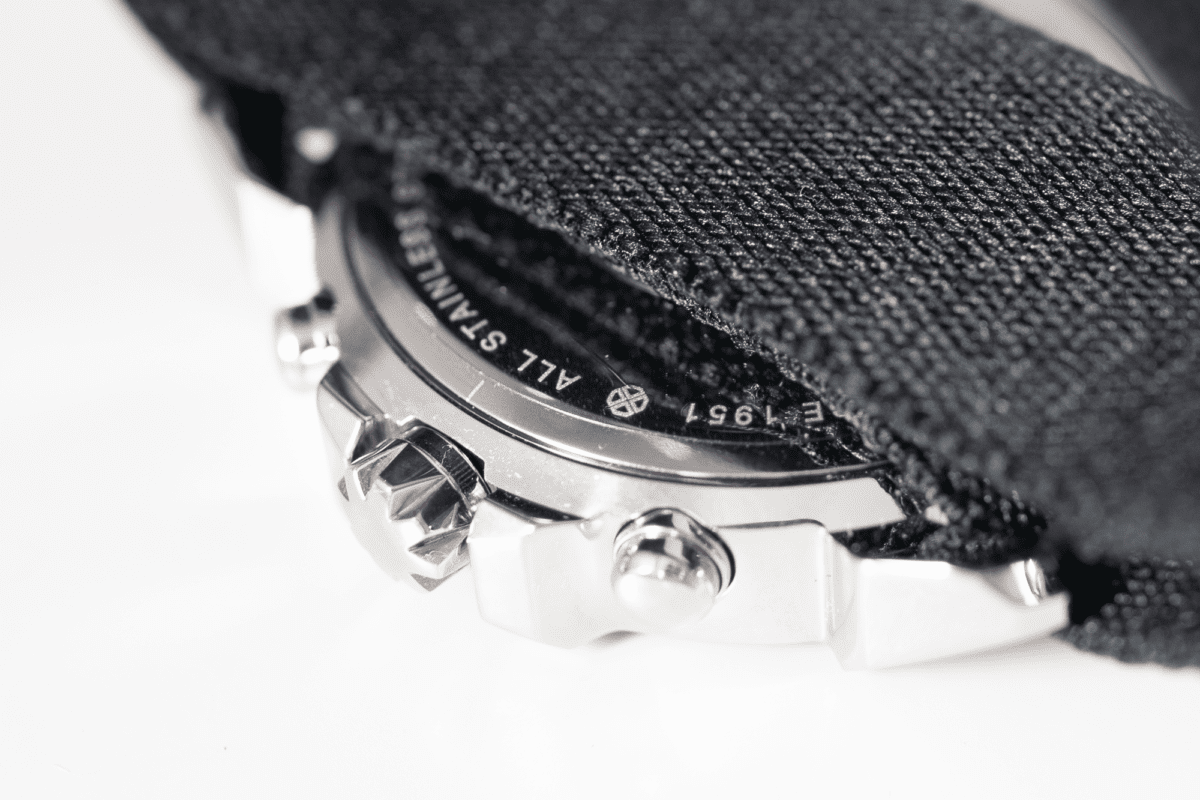 Either way, any scratches becomes obvious when light reflects off it.
Sapphire Crystal
The crystal of the watch (the clear cover that goes over the dial) is a sapphire crystal glass with a polished edge.
When it comes to the watch's crystal, the usual suspects are, from the cheapest to most expensive, plexiglass (plastic), hesalite (acrylic), mineral crystal, and sapphire crystal.
Sapphire crystal is undoubtedly the choice of luxury watches because of its strength, scratch resistance, and shatter resistance. Sapphire crystal is the best of the best (like YKK zippers on backpacks), which is why they are used on watches from respectable watch brands.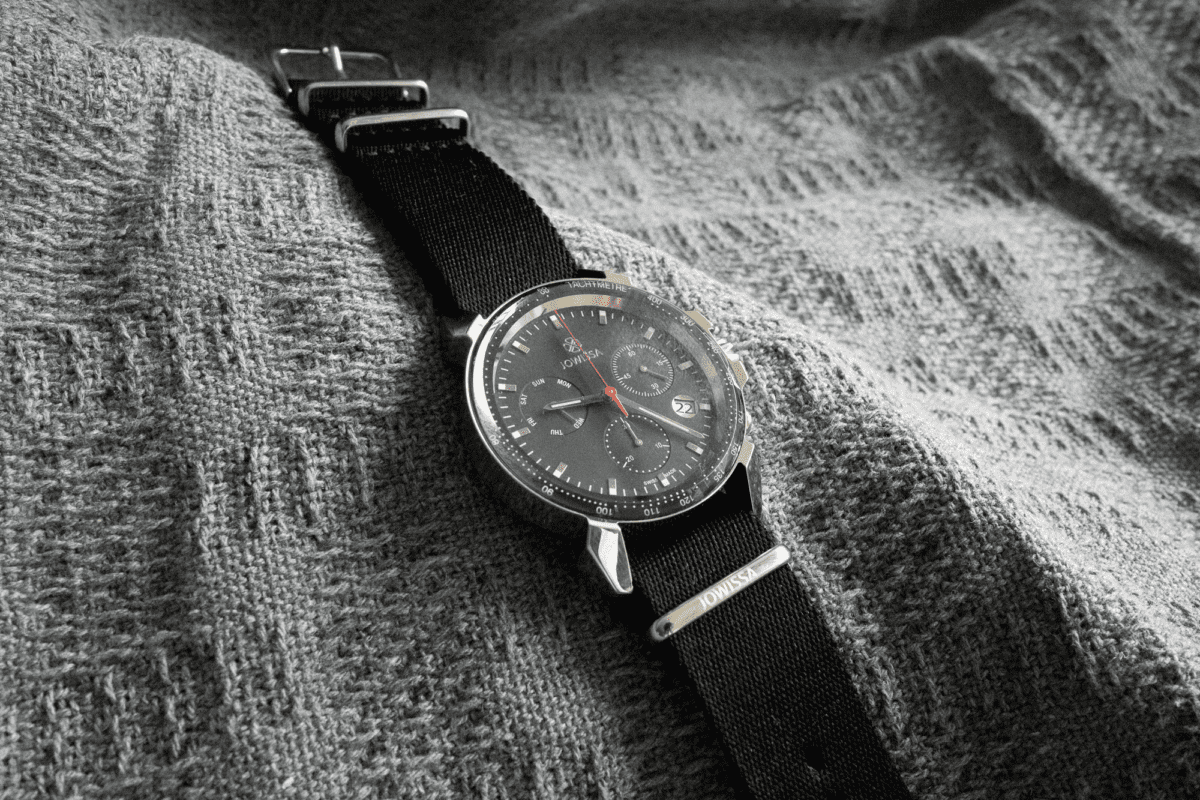 Quartz Movement
For those new to watch movements, quartz watches are usually powered by a battery, while automatic watches, like the Vaer A5, would store power from the movement of your arm or require periodic winding.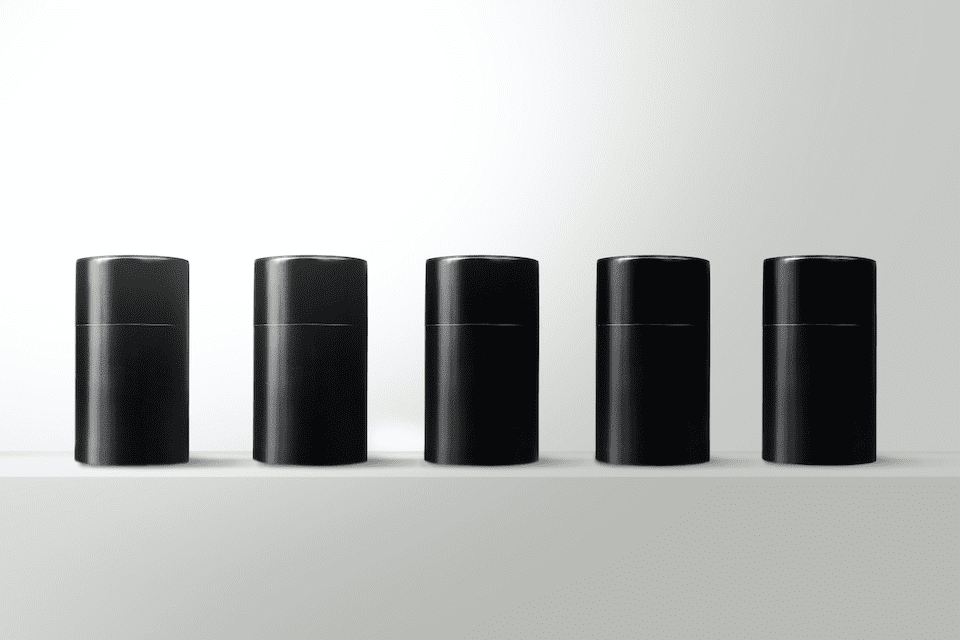 I found a 100 year old company that would create these heirloom quality canisters for me. They are handmade and will keep your tea leaves, coffee beans or anything that you need dry for years to come.
or read review
Another difference is that a quartz watch moves once per second while an automatic watch moves multiple times a second, making it look like a non-stop sweeping movement. While I don't own any, I've seen them before, and they are nothing short of mesmerizing.
Jowissa, being a Swiss watchmaker that prides itself in offering high-quality watches at affordable prices, opted for a quartz movement. If you are looking for something functional, the truth is that you would not feel the benefits between quartz and automatic movement, at least not for the premium you will be paying.
Usage
My love for watches hasn't pushed me over the edge yet and I don't see the point of spending thousands of dollars on luxury watches. Once upon a time, I might have dreamt of owning a luxury car and watches to match, I now have little desire in "status pieces".
At the same time, smart watches aren't for me. Since I can do everything I need on my mobile phone and laptop, I've since resisted urges for anything in-between, like tablets or smart watches.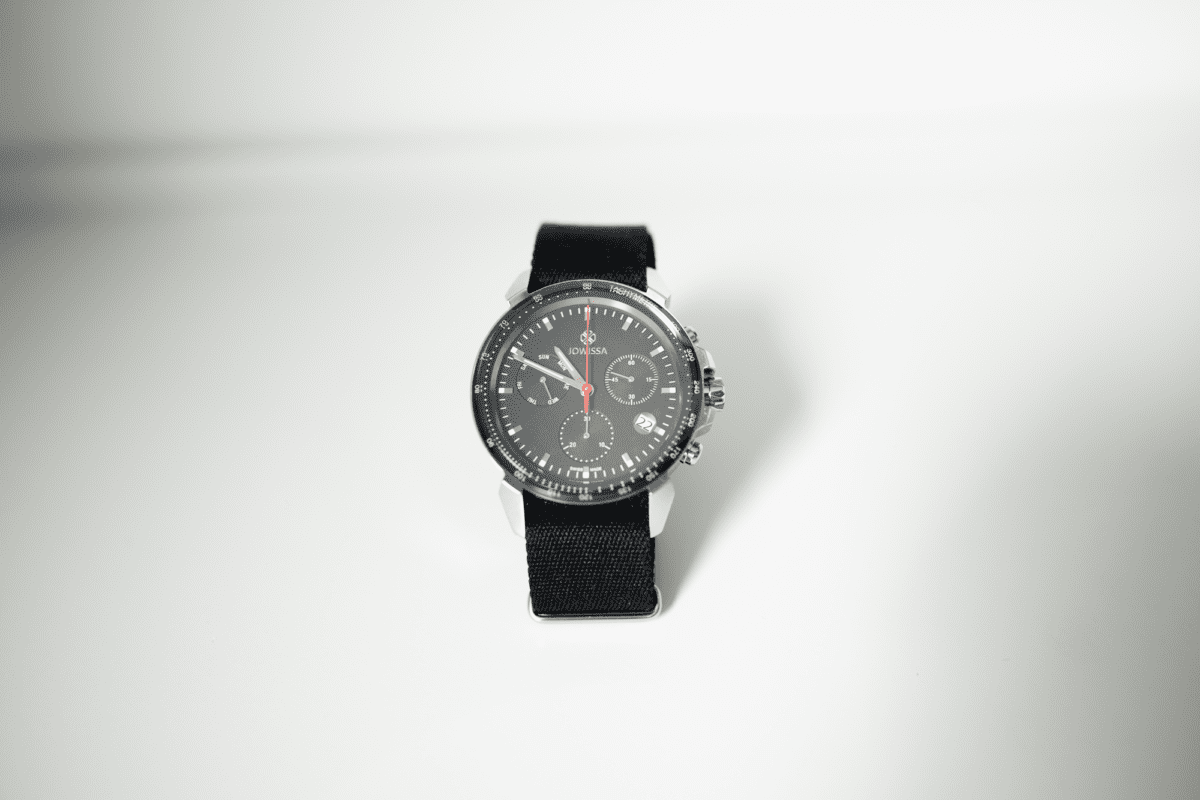 What I do love is a functional time-teller, that doesn't do anything more or less than tell me the time. And the Jowissa LeWy 9 will be reviewed as such.
Setting up/Adjusting
Right off the bat, I felt the experience of dates and day of week adjustment a little clunky.
To adjust the date, you have to pull the crown to the second position and rotate anti-clockwise. This thing is that you can only adjust the date one way, so if it passes the date you are aiming for by mistake, you have to go through the entire month.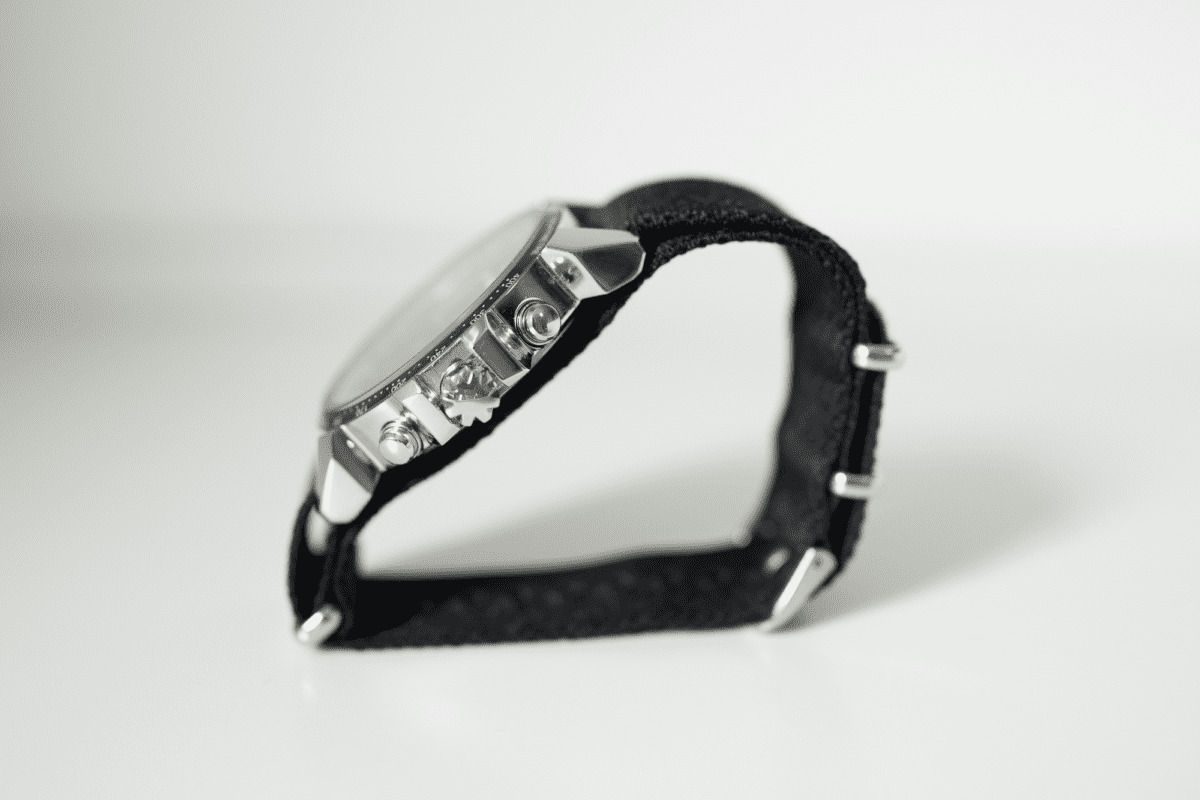 The day of week can only be adjusted via the time. Adjusting the time will also adjust the date should it go over a day. So, if you happened to set the date before you adjust the time or day of the week, you might have to set it again.
The 60-second counter (the red hand) would also sometimes end up not starting at the 0-second mark due to magnetism or a battery change. While this won't happen often, the way to correct it is relatively simple and straightforward.
Telling Time
It is easy to tell time, even in low light, because of the reflective markers.
There seems to be lume on the hands to tell the time in no-light situations although I haven't been able to see any glow from it.
At certain times, the hour and minute hand would cover the day of week or date, which makes it hard to tell the date or day of the week.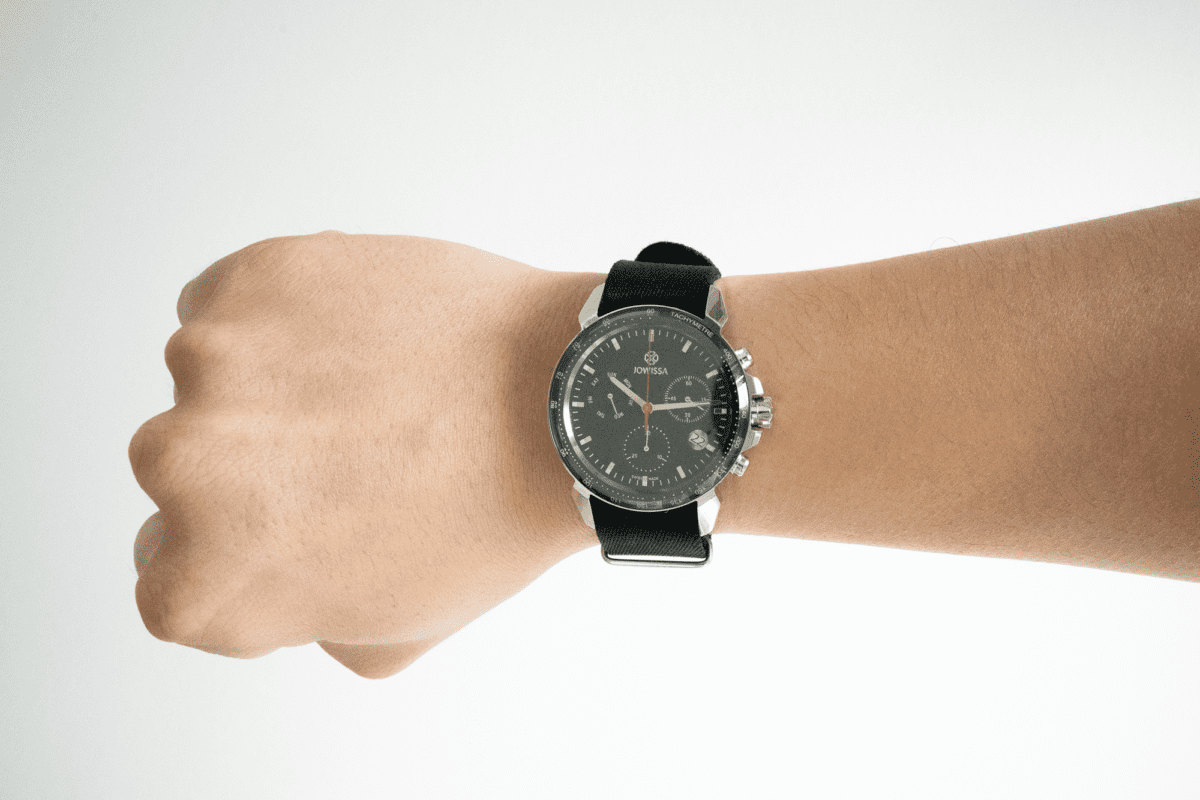 Chronograph
This is my first time using a chronograph watch. Chronograph is just another word for stop watch. Pressing the top push button would start the red hand. Once the red hand passes a minute, the bottom dial will count up by one. Since there are only 30 markers on the bottom dial, you can only count up to 30 minutes.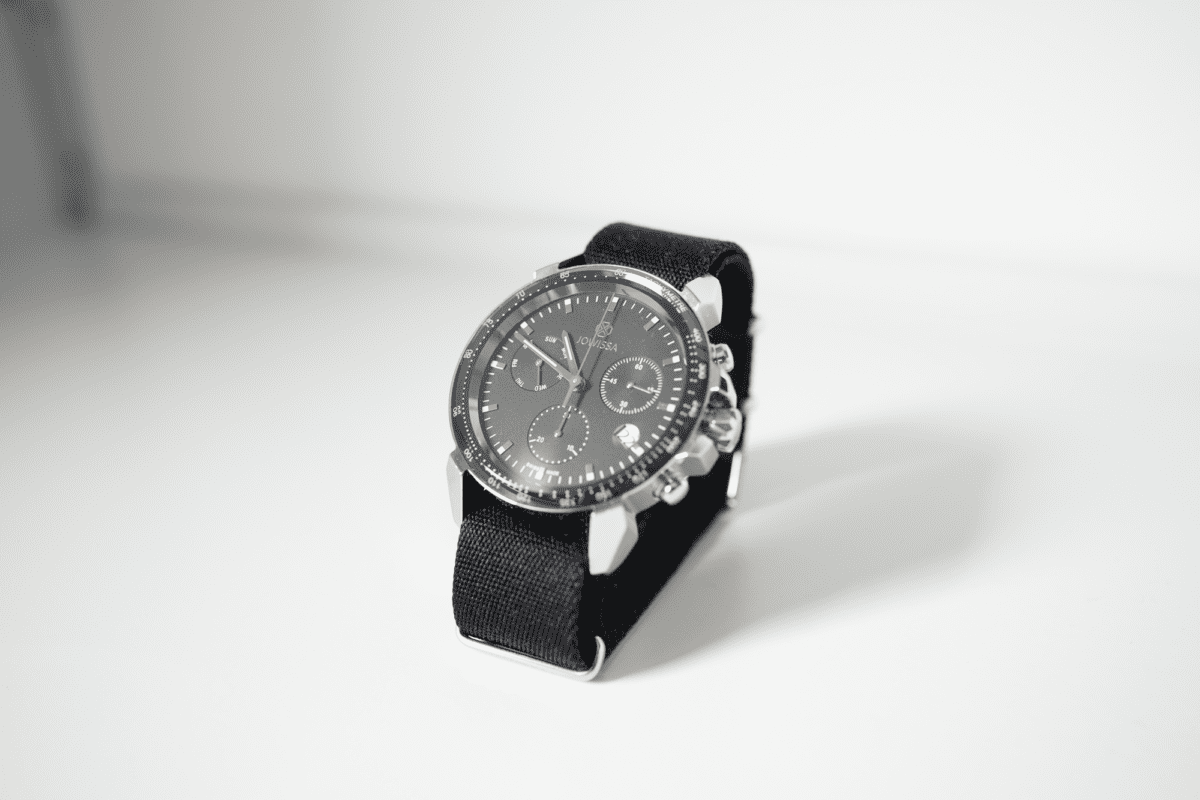 Since I only use timers to make sure I don't overcook my cup noodles, it's unlikely that I will use the chronograph function. But I've got to admit, it is pretty nifty that it can be done.
Durability
When I wear a watch, I never want to baby it. When I travel, I want to focus on the experiences at hand, and my stuff will always just be there to elevate them, not take away from them. Therefore, watches I own should be able to stand up to any abuse.
I would wear them when I wash my clothes in the hostel sink. I would wear them when I work out in the only ghetto gym I could find that offers a one-day pass. I would wear them when I get tipsy on local craft beers and start talking (a.k.a harassing) to the person next to me.
As mentioned, the polished case makes every scratch show and the watch is not the rugged type that lets you appreciate these marks as signs of character. For most, they would want to keep this looking pristine and polished for a nice night out.
Conclusion
At $399.90, the Jowissa LeWy 9 certainly isn't cheap, but for what you are getting the cost performance is definitely high especially compared to Swiss-made watches from high-end brands.
I feel like Jowissa offers the same quality-to-price ratio as Seiko watches, albeit in a different style.
Additional Images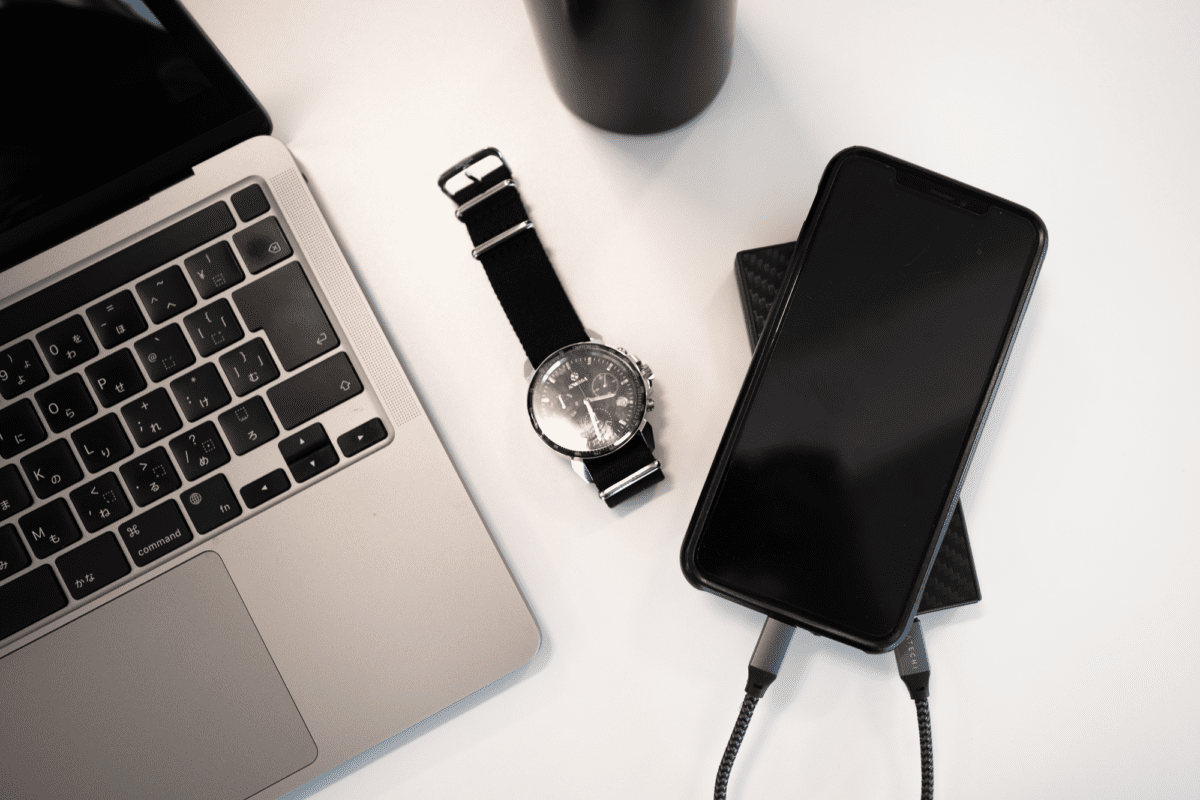 Like this review? See all of my in-depth reviews.
Also, consider supporting me by being a Patreon. Every cent given will go back into improving the content of this website.
Tagged accessory jowissa review watch water-resistant