This website is made possible by readers. I may earn a small commission when you buy through the links in this article at no extra cost to you. Learn more.
Details
Price $99.95 on shammasandals.com
Material Vibram sole and Toray Ultrasuede straps
Sole Thickness 9mm
Weight 4.5 oz or 127.5 g (size 9)
Made in USA
Overview
As a born and bred Singaporean, I've always had a love-hate relationship with sandals. Blame the weather, but Singaporean men are some of the laziest dressers I've met. Me included.
It's just so easy to default to the same setup of Uniqlo Airism T-Shirt, Outlier New Way Shorts, and a pair of sandals every day.
Even though living in Japan has opened up my footwear choices, I still find myself opting for open footwear whenever I can. I feel so comfortable in them that I wear sandals for quick combini trips in most blistering winters and my SO finds it ridiculous.
Travel is difficult these days, especially with new variants popping up all the time without warning. But I recently decided to take the plunge and head back to Singapore. Budget airlines offer only 7kg of luggage. Even though I paid another 5kg weight allowance, luggage weight was a premium.
This is the type of situation that calls for a minimalist sandal like the Shamma Warriors Maximus.
If you are looking at the Shamma Warriors Maximus, I assume that you have already decided on a minimalist sandal versus a traditional sandal with a thicker sole. Now, minimalist sandals aren't new to me; I've previously reviewed sandals from Xero Shoes, like the Xero Shoes Z-Trek.
Will the Shamma Warrior Maximus defeat everything I'm going to throw at it? I'll find out.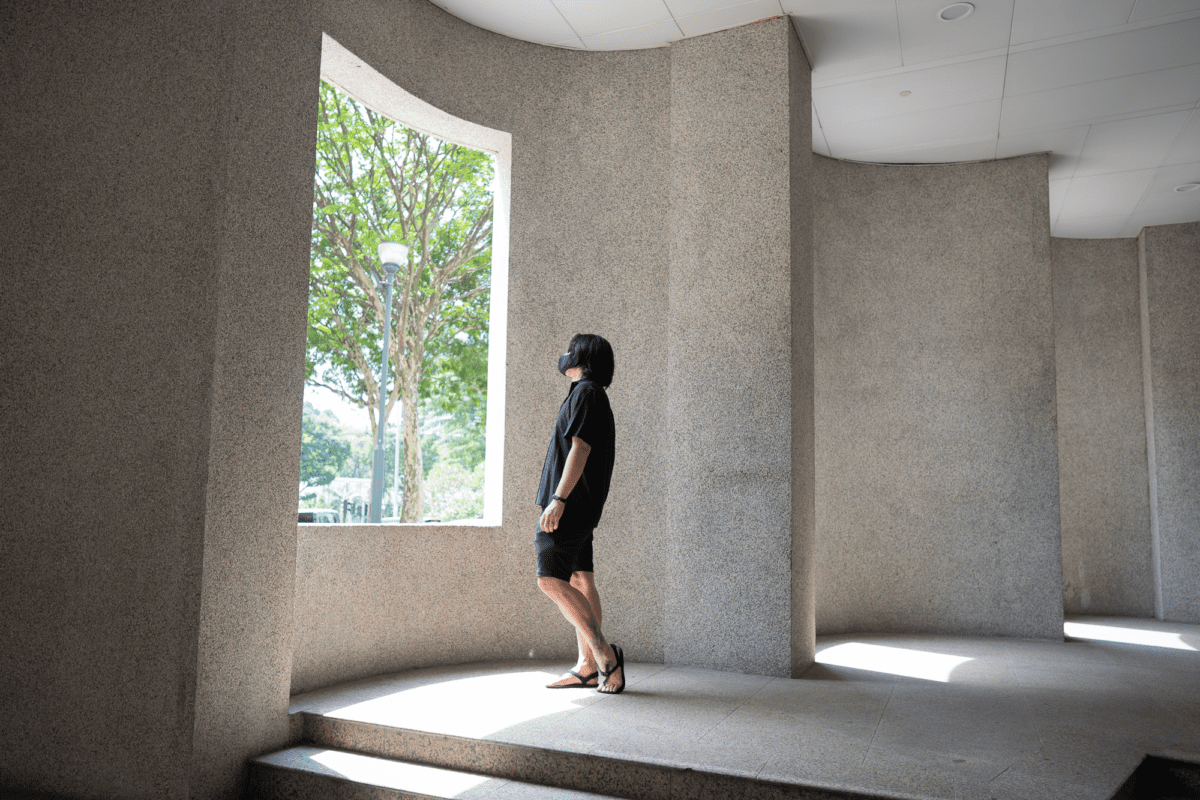 Style
Minimalist sandals usually have a similar style; they are a few straps attached to a relatively thin sole.
The Shamma Warriors Maximus offers no surprises. With minimal materials going over your feet, the sandal gives an almost-barefoot look that looks comfortable and liberating.
I'm usually a US size 10.5 in standard sneakers like Nike, and I went for the same size with the sandals. As expected, they are true to size.
But no one likes ads, so I got rid of them. If my articles helped you, I ask for your support so I can continue to provide unbiased reviews and recommendations. Every cent donated through Patreon will go into improving the quality of this site.
Since your feet are basically secured just by a few straps, your feet will basically slide around as you move, and they might go out of the area of the sole. This is the usual experience with such sandals, so I wouldn't recommend sizing up to mitigate this, but I suggest going for the next larger size if you are between sizes.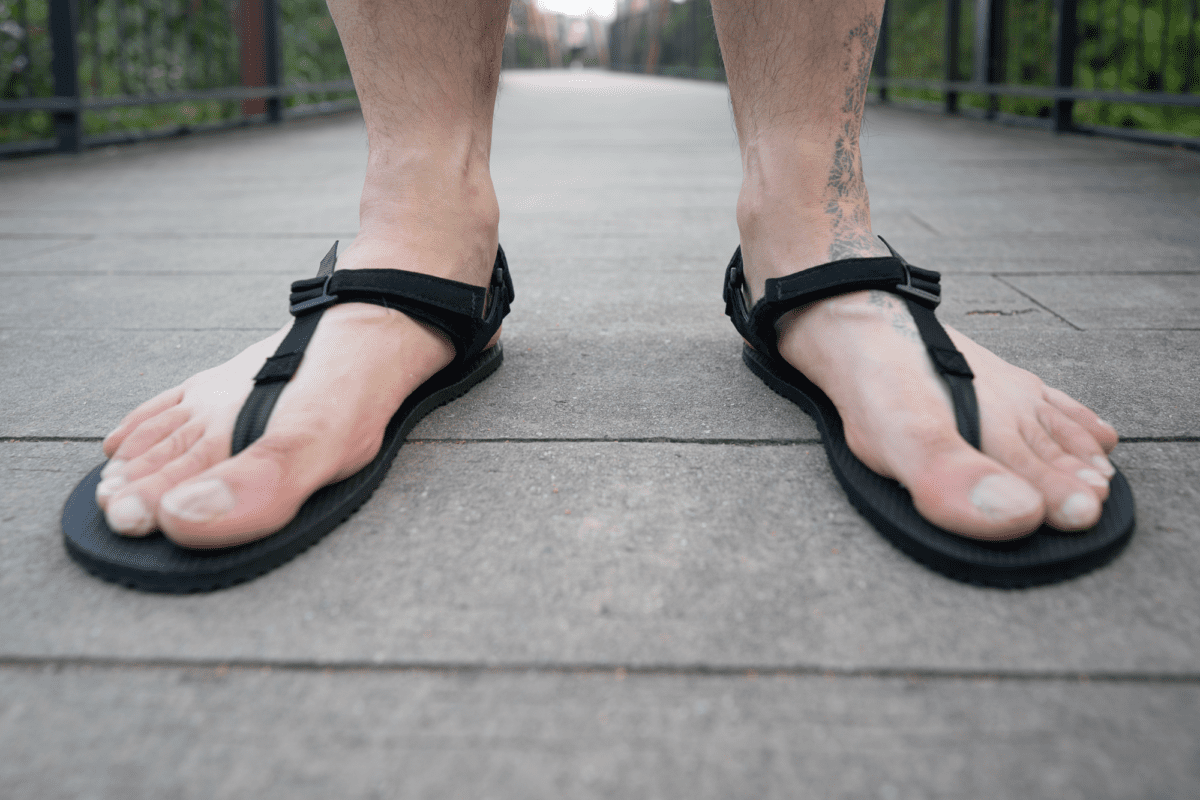 The Warriors Maximus comes only in one color which is the only color I needed it to come in, black. The color is consistent throughout the sandal and extends to the plastic hardware.
The sole has a criss-cross pattern for better grip, and there is a sporadic but repeat of the Shamma logo on it. The pattern and logo can hardly be seen, and they can't be seen usually anyway.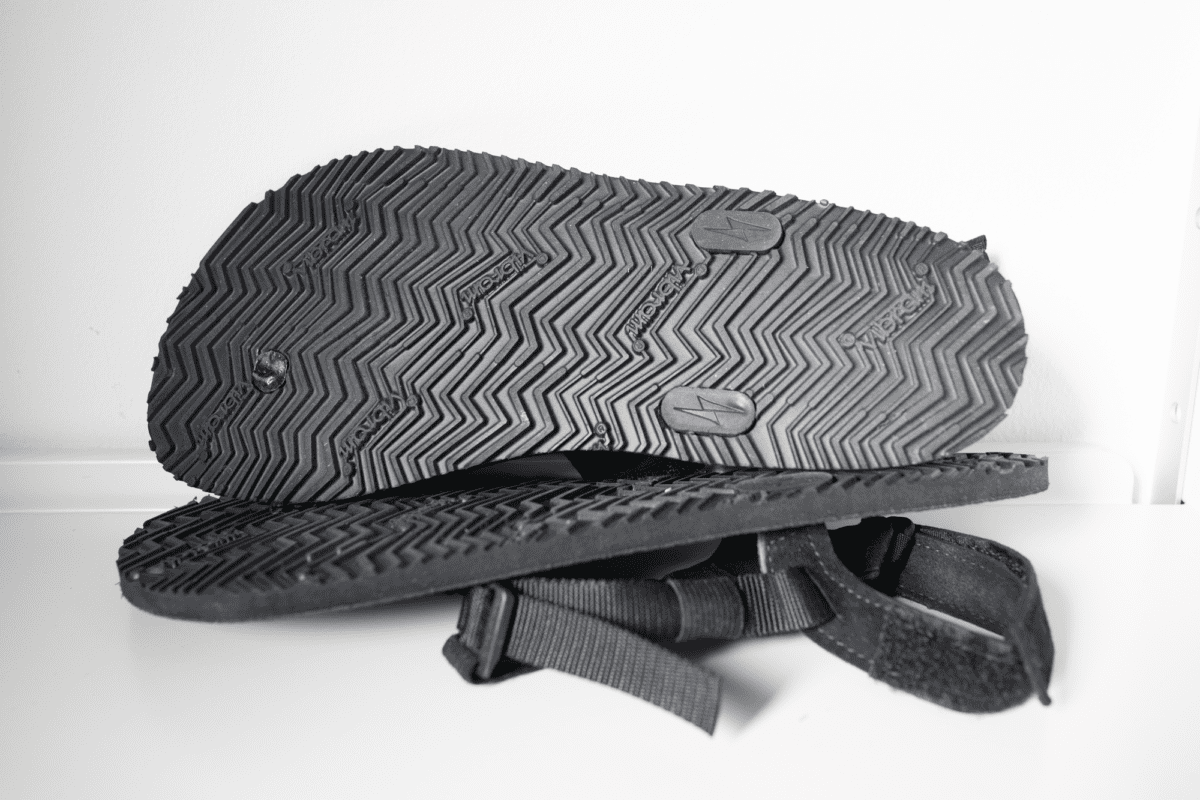 The straps are made of three connected straps. Two of the threads are made of suede, while one that goes between your toes is a regular nylon strap. The suede does make the sandal look a little more premium than other minimalist sandals.
While there is a loop that allows you to tidy up the loose straps, they are so tight that you probably won't use them. Because of this, the strap often just sticks out at an angle, taking away from the clean silhouette.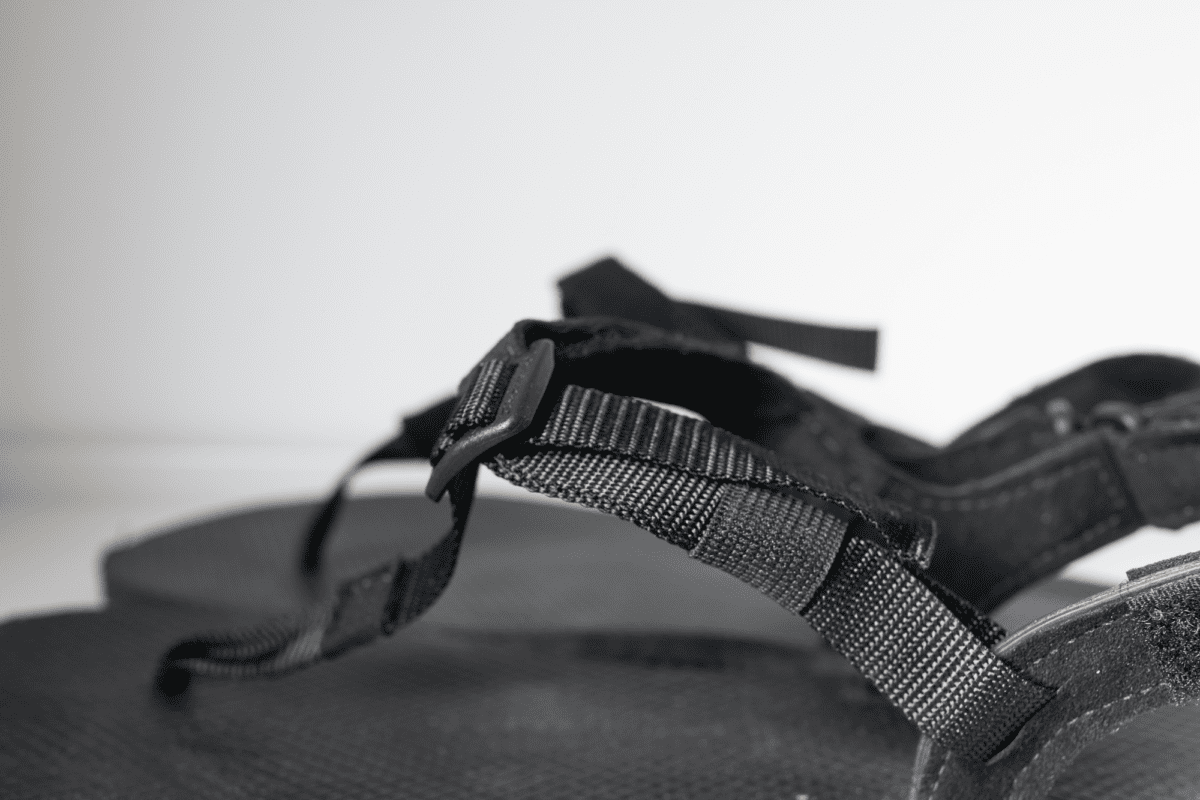 The Shamma Warriors Maximus, despite the name, is not just minimalistic in its form, but also in its aesthetics, achieved by the careful selection of materials and the consistency of color.
Apart from under the sole, the only (barely) visible piece of branding is a classy, indented logo on the suede strap along the back.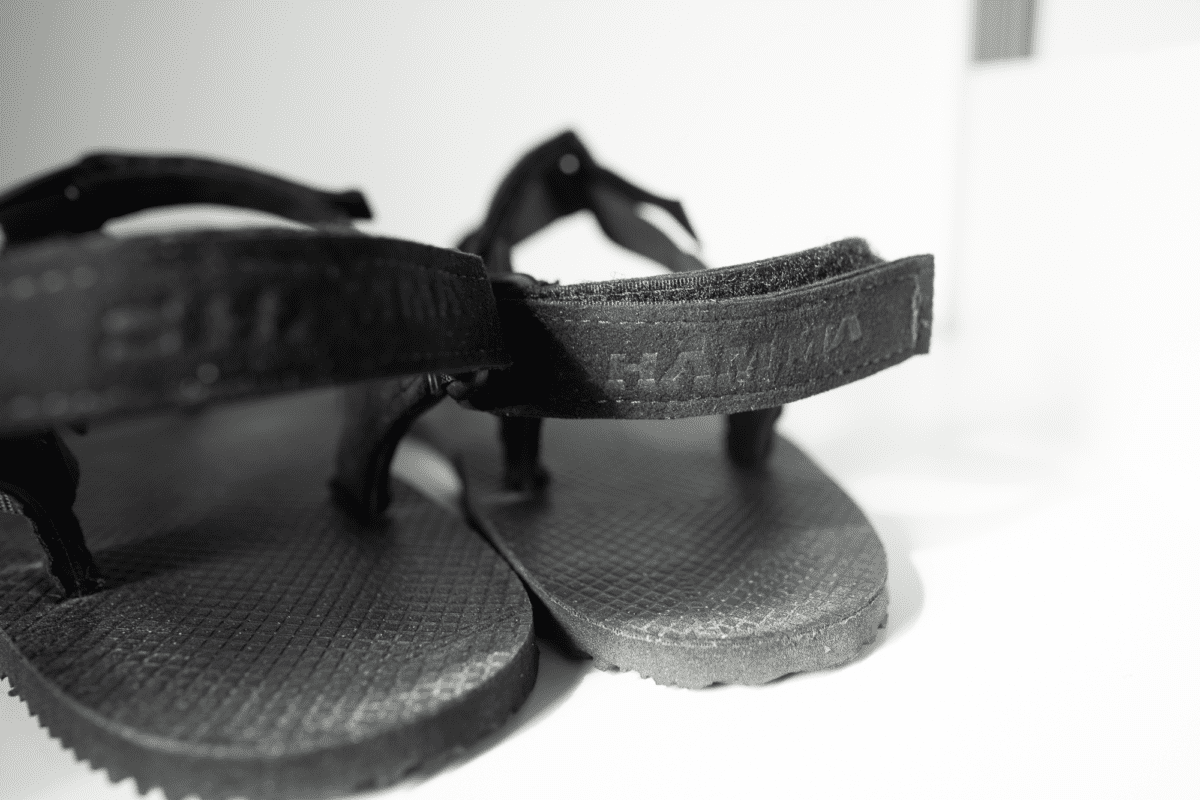 I find it hard to believe someone would dislike the look of the Warriors Maximus unless you're the type that finds simple and classic designs boring.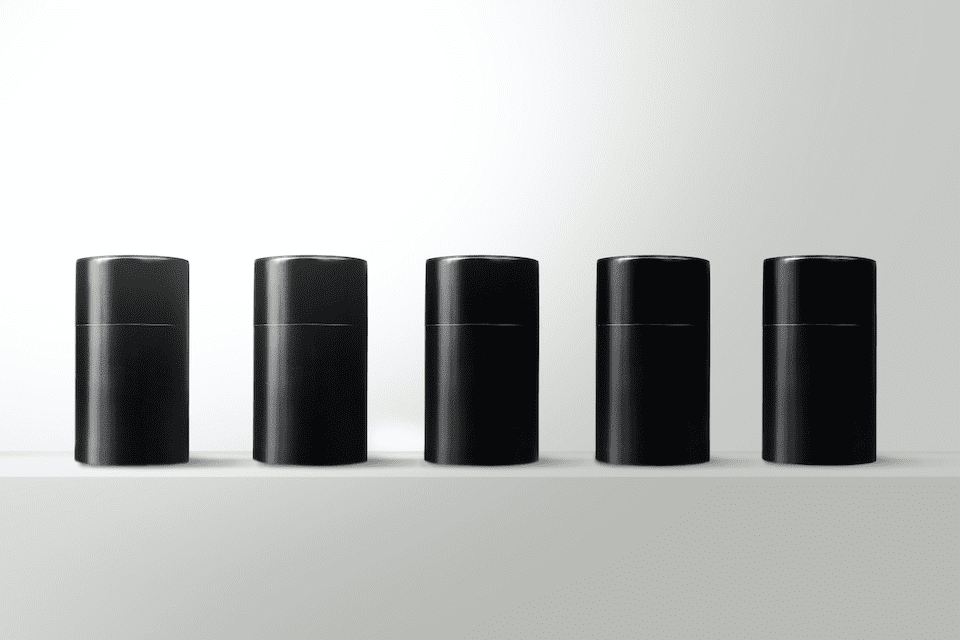 I found a 100 year old company that would create these heirloom quality canisters for me. They are handmade and will keep your tea leaves, coffee beans or anything that you need dry for years to come.
or read review
Materials
Choosing the right materials for something with so few parts is critical to ensure quality. And Shamma did just that.
Toray's Ultrasuede
Toray's Ultrasuede is used on two of the three straps. Toray is the leader in technical fabrics in Japan and is responsible for some of the most popular technical fabrics, such as Uniqlo's Airism.
Ultrasuede can also be found on some of my favorite Outlier pieces like the Outlier Mask 001, and Outlier Mask 004. If the material works for your face, you can imagine the overkill when used for your feet. These are comfortable and do not cause abrasion that could result in nasty blisters.
Vibram Sole
The soles are Vibram Newflex soles which have zig-zag grooves for superior slip resistance. These soles are dense which allows them to be thinner without tearing easily.
Some sandals use Newflex soles and make them as thin as 3mm. The Warriors Maximus is at a conservative 9mm thickness, making it much stronger and more comfortable.
Usage
Shamma's mission is simple: create minimalist sandals that you can use for running. I've tried running with minimalist sandals before and they certainly let you feel one with the earth.
Even the thickest of minimalist sandals cannot compare to cushy running sneakers and each strike of your feet will feel the full force of the ground.
While I won't be running regularly in the Warriors Maximus, I will be wearing it for the whole two months that I'm back in Singapore.
Even for walking, the lack of cushioning is not something you can ignore if you are used to regular sandals like the Suicoke ones I was wearing before. I walked for about four hours around Orchard Road in Singapore with minimal rest, and my feet were sore at the end of the day. This isn't much different from other minimalist sandals like the Xero Shoes Z-Trek. That said, this goes away once your feet get used to the cushioning, or lack thereof.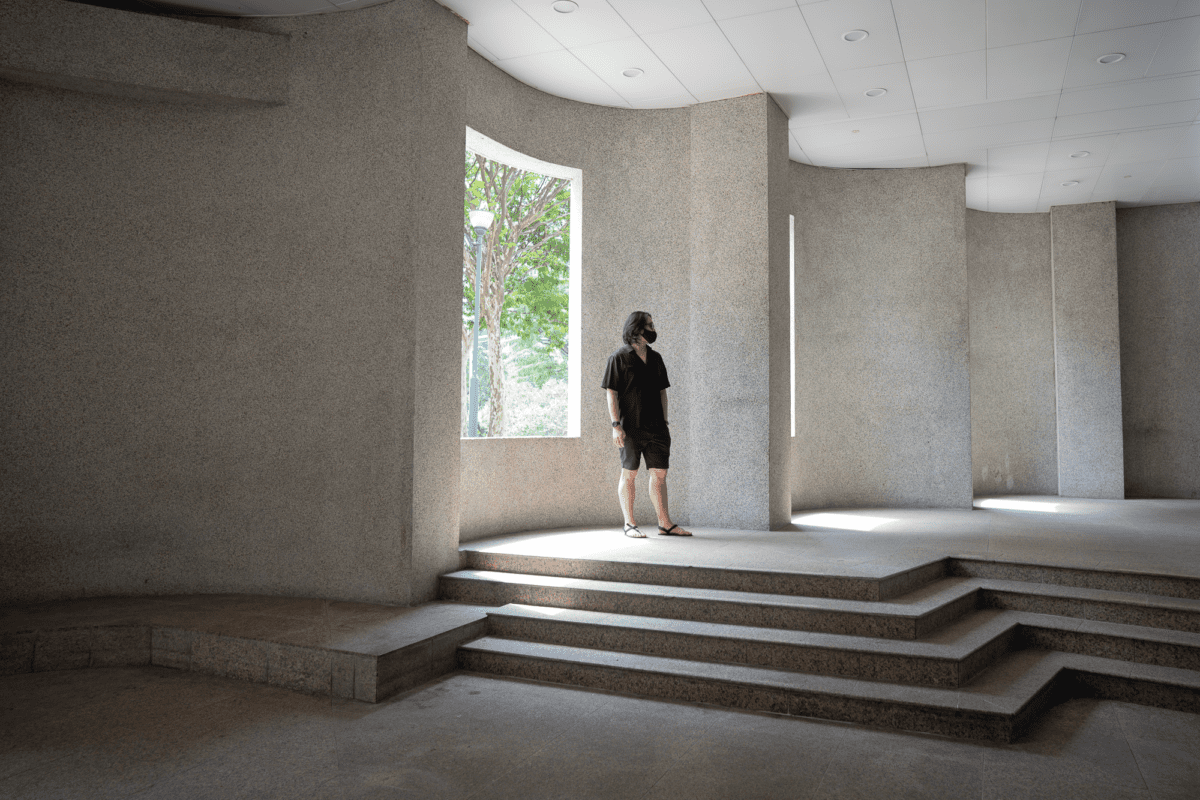 Even with the Ultrasuede lining, four hours of non-stop walking still gave me a blister on my right foot so I would say that there is a break-in period, whether you need to break the sandals or your feet in.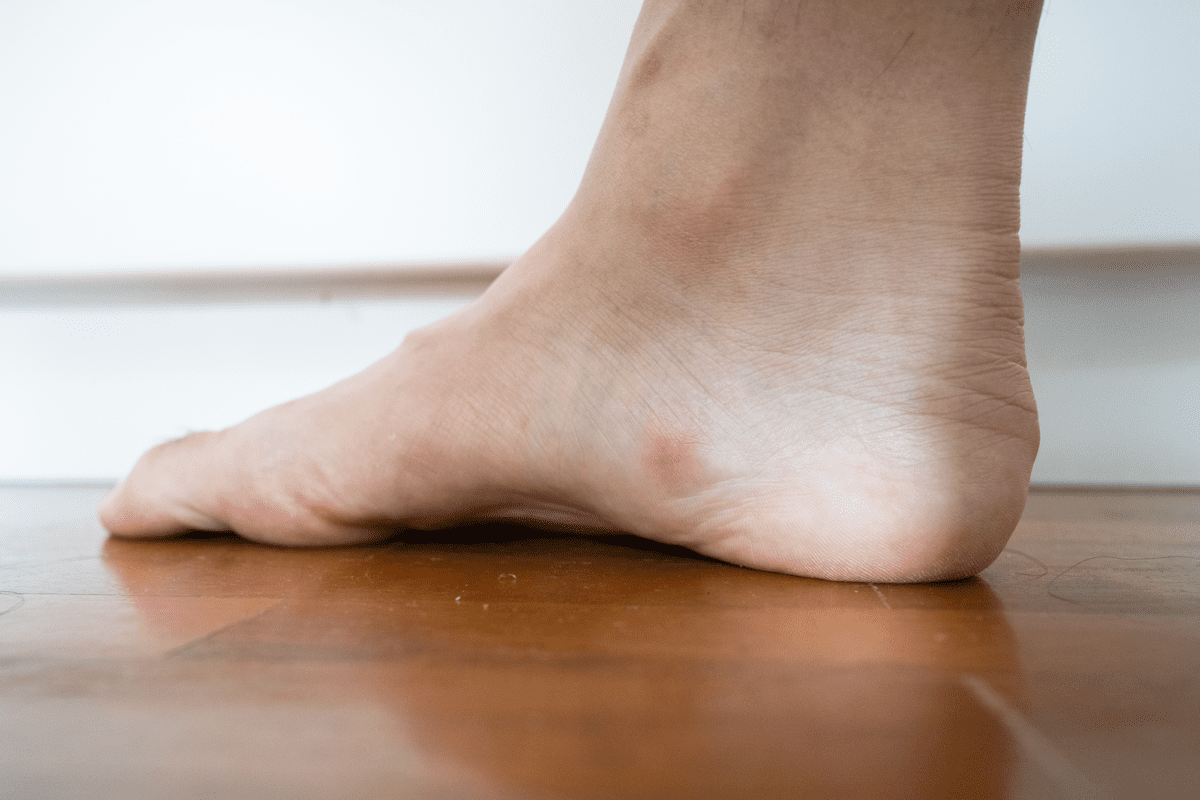 Durability-wise, I can say that the soles on the Warriors Maximus are, in fact, made for warriors. The grip of the Vibram soles is excellent, and I was comfortable walking on wet, smooth surfaces. However, I wouldn't run since the straps do not hold your feet down enough, and your feet would slide around slightly as you move and having the potential to throw your balance off.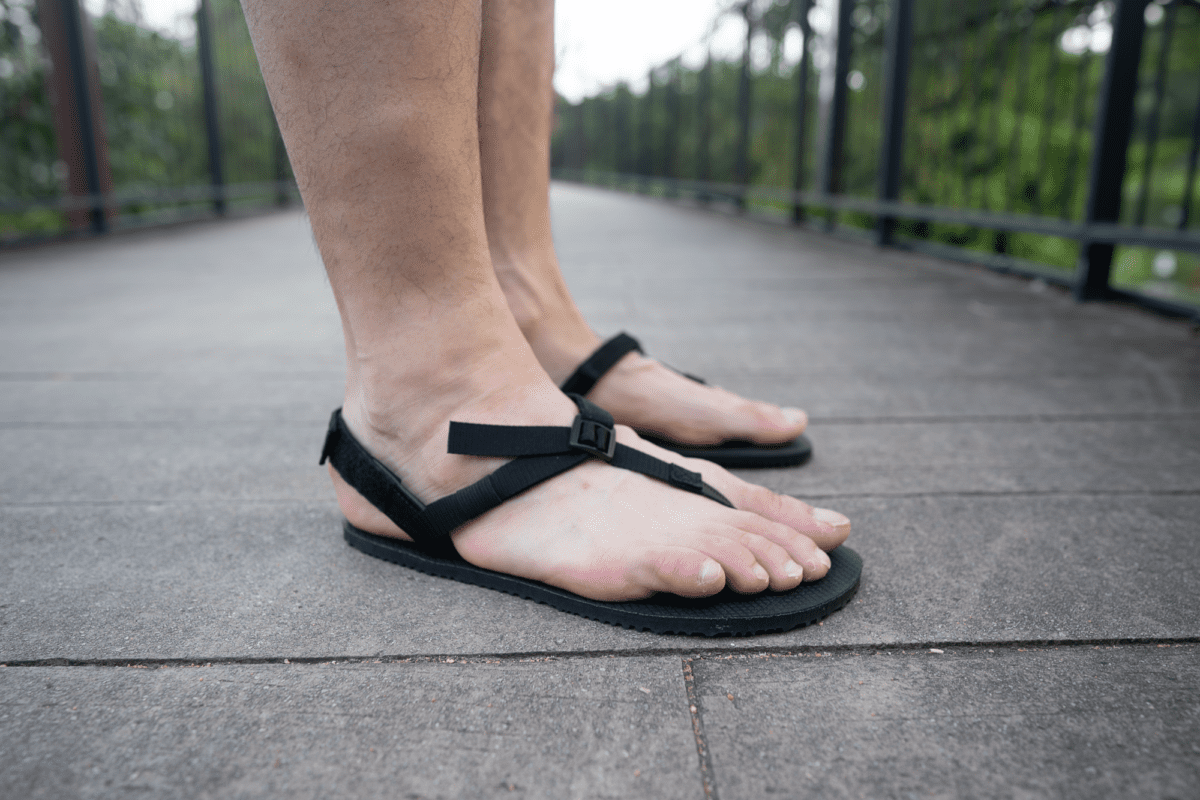 The criss-cross texture of the sole offers grip but at the same time, traps dirt and gunk rather easily. The unsightliness is accented by the contrast of the black. You can wash it off pretty easily with a jet of water but it takes away from the clean, both literally and figuratively, look that I like it for.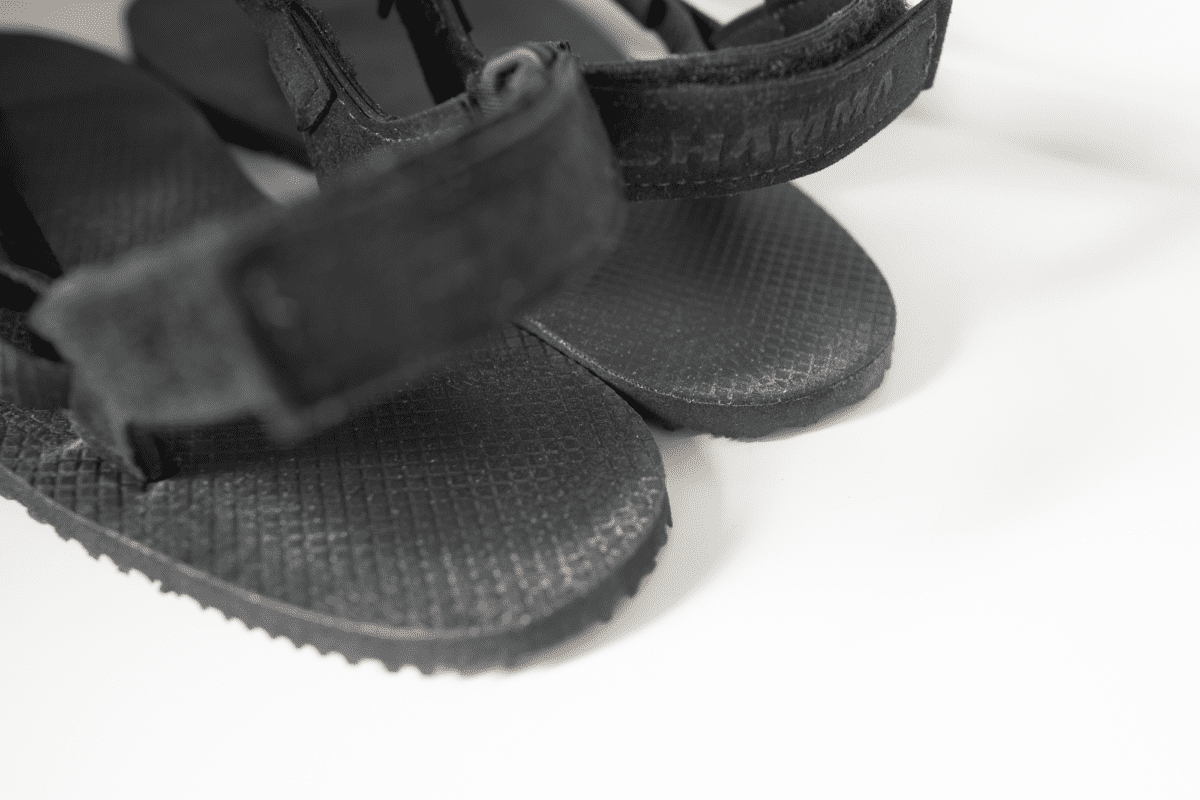 Conclusion
The Warriors Maximus lets your feet be one with the ground, for better or for worse. You must already be sold into minimalist sandals to buy into the Shamma Warriors Maximus. Among minimalist sandals, it will probably emerge victorious when it comes to durability. I personally think that they will be a great open-feet companion to GORUCK's footwear.
Additional Images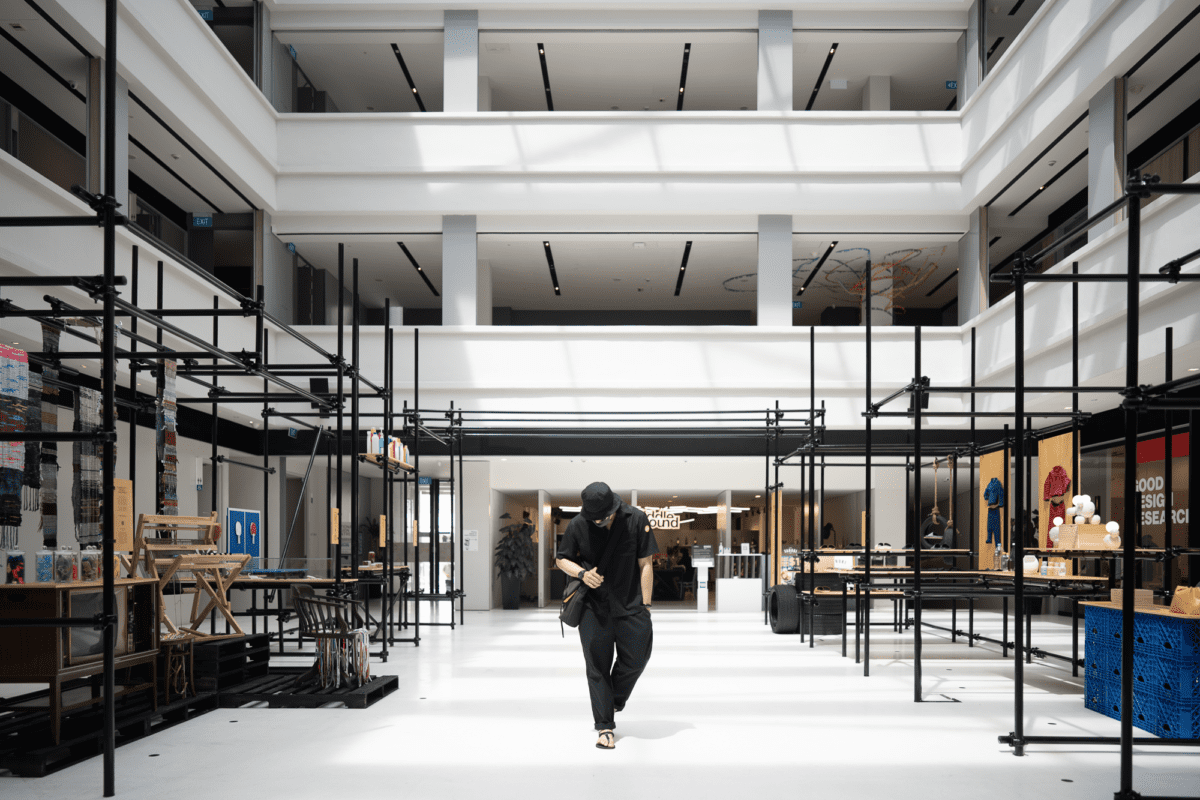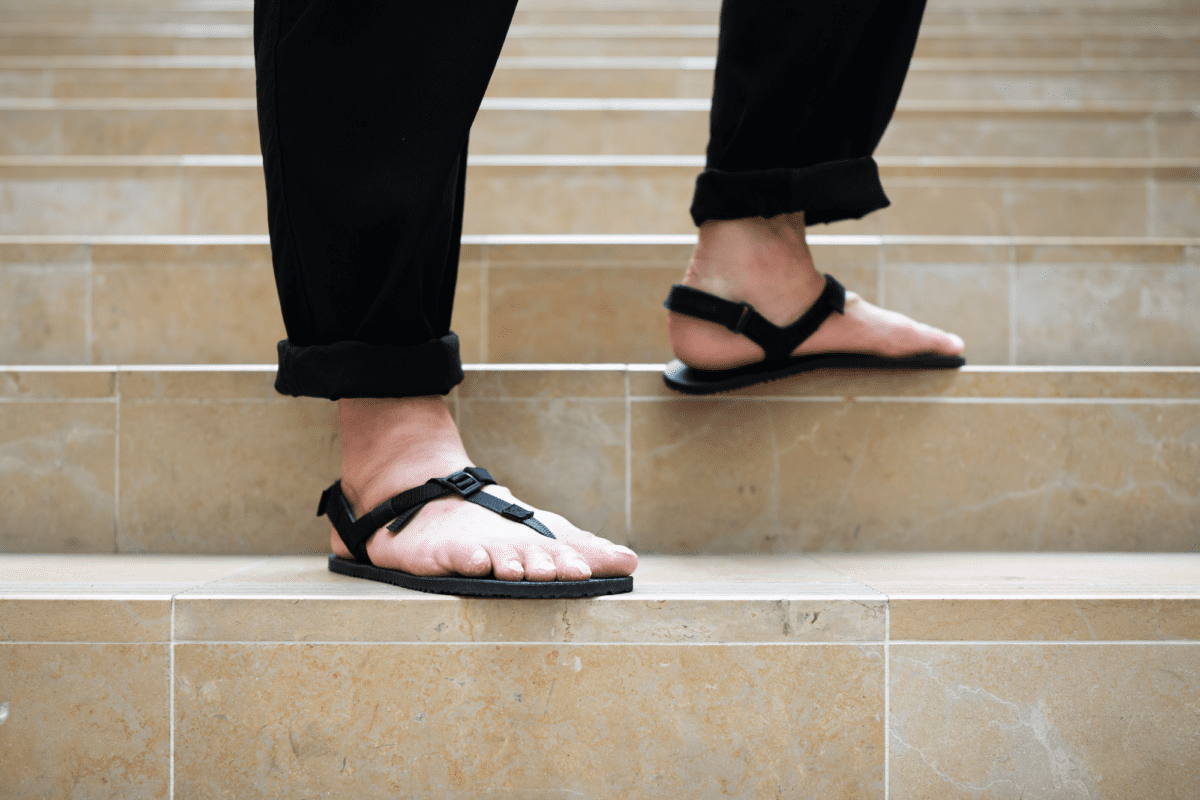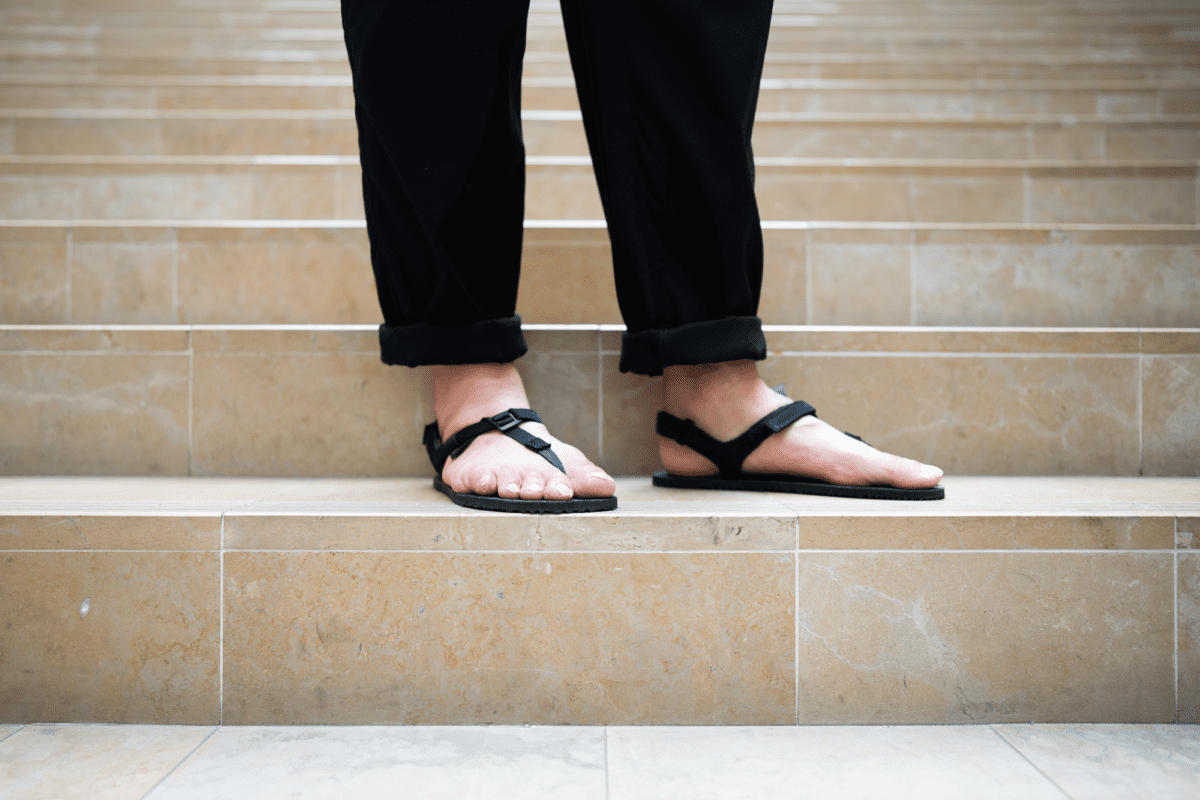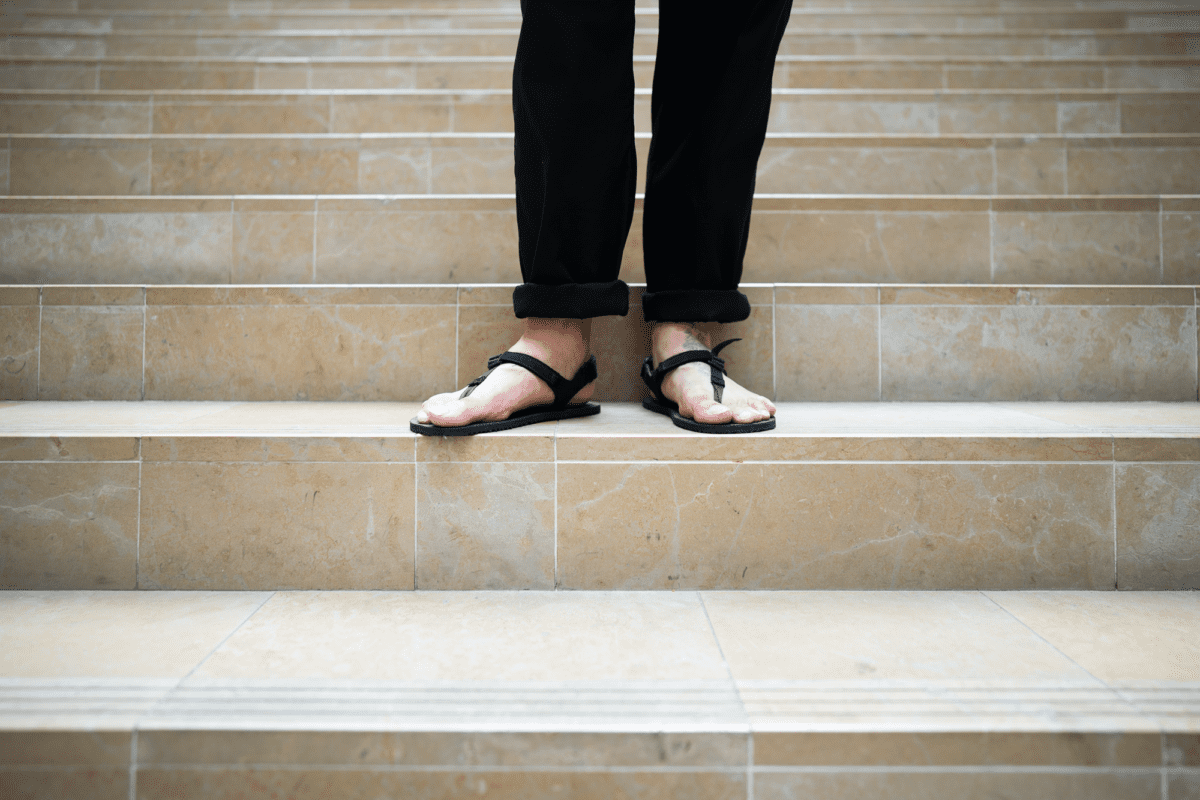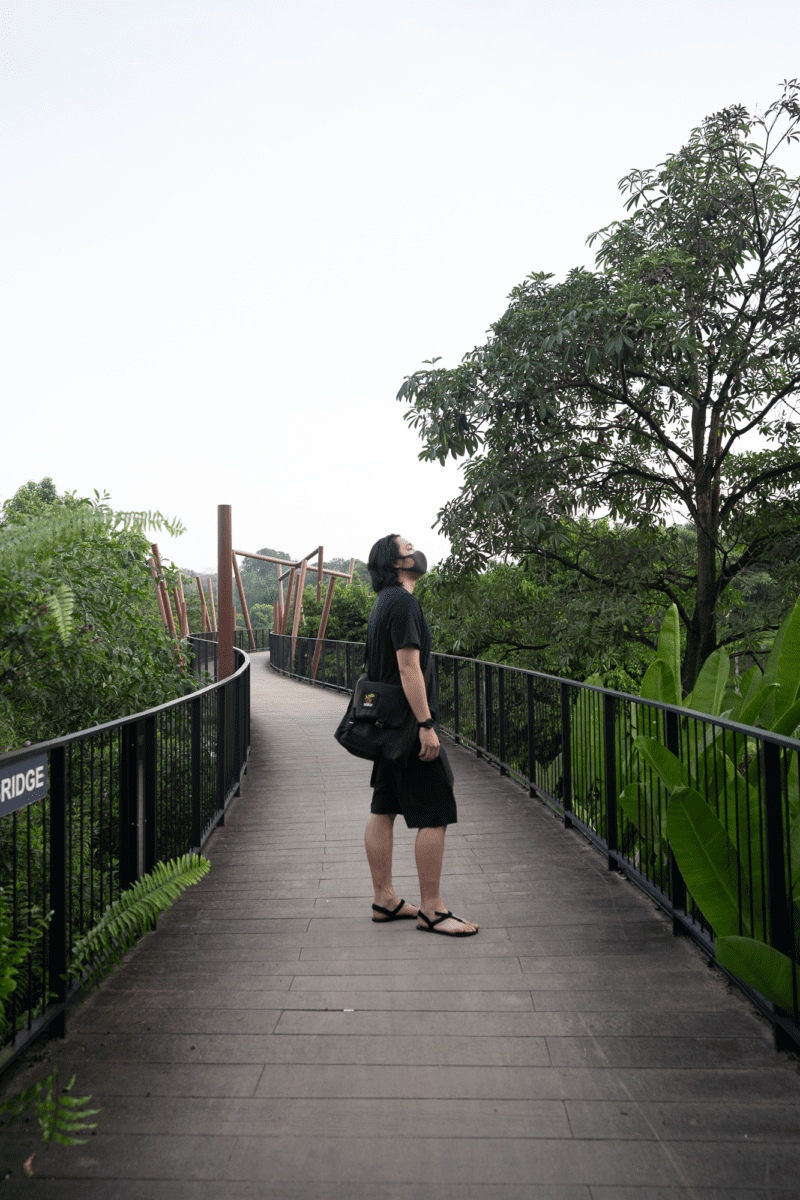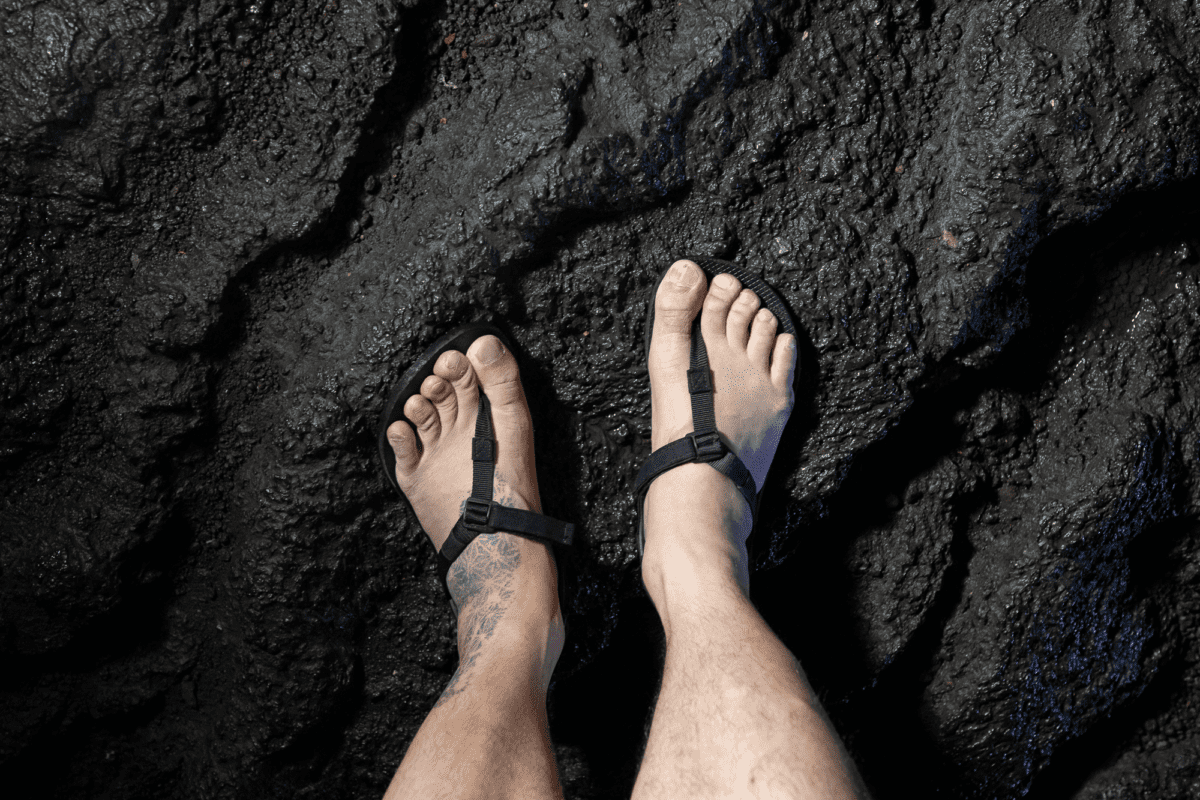 Like this review? See all of my in-depth reviews.
Also, consider supporting me by being a Patreon. Every cent given will go back into improving the content of this website.