This website is made possible by readers. I may earn a small commission when you buy through the links in this article at no extra cost to you. Learn more.
Is CleanMyMac safe? Is it worth my money? Do I need to clean up my Mac in the first place? I'll try to answer some of these questions you might have.
Details
Price $49.25 (1 year subscription) or $126.75 (one-time purchase) on macpaw.com
Size 118 MB
Overview
When I started this blog, I wanted to review things that would be part of my personal journey. The easiest choice was obviously backpacks, since they are essential to any packing list. But as write more, I started writing about amazing travel clothing like the Outlier Slim Dungarees or Wool & Prince Shirt, and slowly evolve more to other categories such as wild noise-canceling headphones, like the Master & Dynamic Noise Cancelling MW65.
So, every time I break into a new category, it's always a new experience since the way you review each of these product categories is different. Today is one of the days where I try something I've never done before, a software review.
As a digital nomad, what's on your laptop is as important as what's holding your laptop, often a Goruck GR1 or Black Ember Citadel Minimal Pack in my case. So making sure you get the best quality apps to keep your workflow and machine in tip-top condition is key to keeping your nomadic life stressfree.
Getting a new spanking overpriced MacBook Pro, I'm sure you've asked Google sensei to which are the "best" applications you can load your machine with. And more often than not, CleanMyMac would come up in that list.
CleanMyMac is the Marie Kondo for your Mac, a software that combs through your deepest drawers of data and tells you to get rid of junk that doesn't spark joy. What started out as a junk removal tool, now comes with an array of new features like a malware scanner, extensions manager, and a universal updater in this new "X" version.
For those who don't need all the extras, you can actually still purchase the classic version of this app here. For this review, I'll be writing about version 4.4.7 of CleanMyMac X.
As a digital native and a user experience designer (I actually design software as a profession), I'm eager to tear into this app, the CleanMyMac X by MacPaw.
GUI
Prior to this review, I've tried the trial version of CleanMyMac a few times, mainly due to how beautiful the interface is. From the launch of the app, down to the purging of files, you could tell that the interface clearly has got some work put into it.
Nice large colorful icons, with an inviting color palette, makes you want to repeat the tasks even when they have finished. I like love big action button in the bottom middle of each tool, which makes it easy for you to know exactly what to do at each step. I mean, most of the time, there is only one action to take which makes the user experience very clear and concise.
But no one likes ads, so I got rid of them. If my articles helped you, I ask for your support so I can continue to provide unbiased reviews and recommendations. Every cent donated through Patreon will go into improving the quality of this site.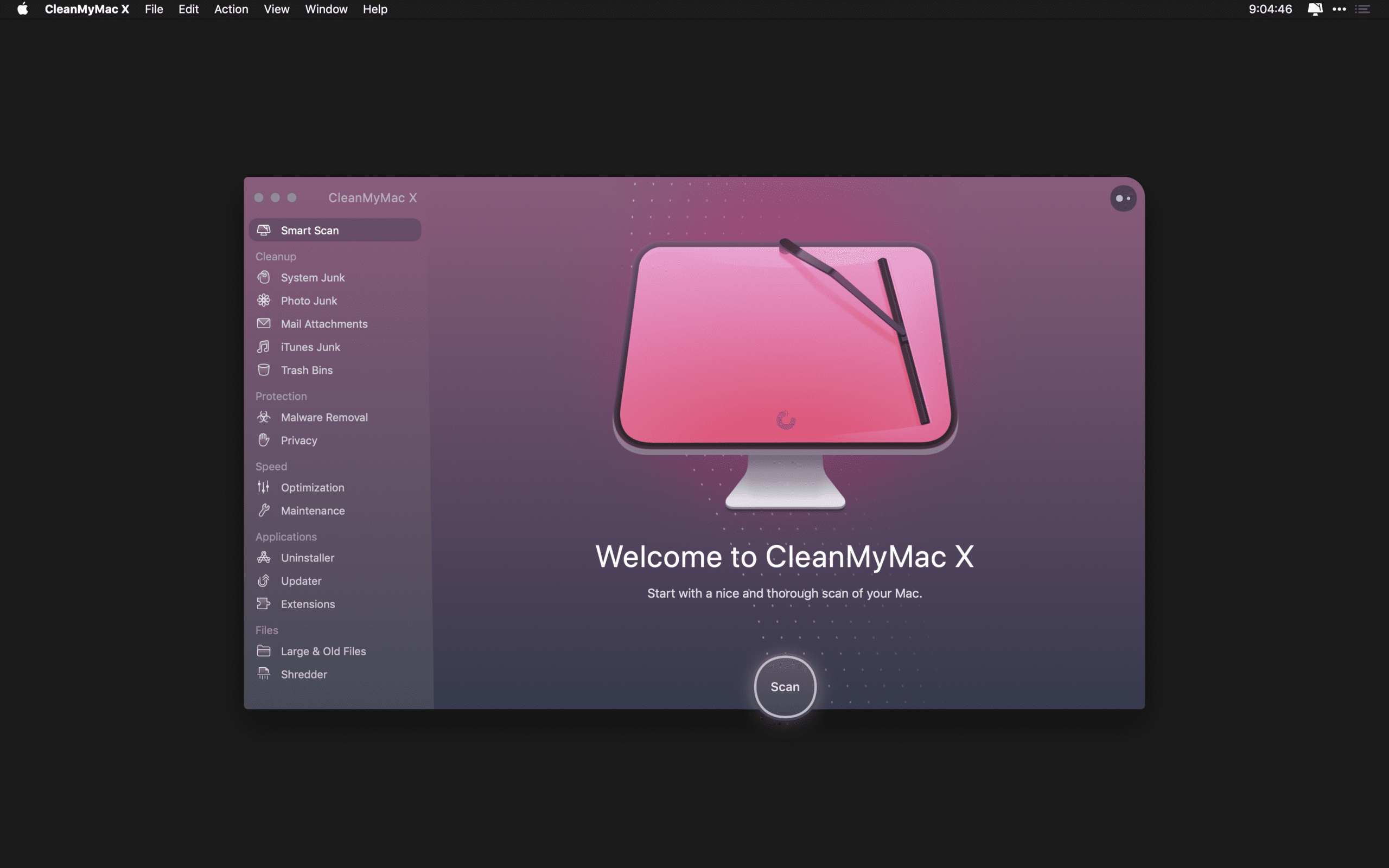 Another beautiful touch is the transitions between each step and screen. Each transition has been carefully crafted to smoothly ease into the next action. It's little touches like this that makes CleanMyMac stand out for me.
Although at times, I've encountered some nice looking applications that were actually disguised malware, such as Advanced Mac Cleaner, which might make you wonder is CleanMyMac safe? I'm glad to say that this application surpassed those standards of "nice-looking" apps and is on the same level as other beautifully-designed apps like Evernote. It's definitely one of the more beautiful Mac applications I've tried.
Features
Smart Scan
This would be the feature you mostly use. It bundles a bunch of their features that clean up, protect and optimize speed and run them at the same time for you to clean it up at a go.
Is CleanMyMac safe when going about such as operation? Rest assure, the application is designed specifically to avoid removing your personal files. You also get to review the files before you delete, so I think it's pretty hard to go wrong,
Cleanup
The core and original function of CleanMyMac is cleaning up junk from your Mac. It scans your machine in a few places, namely
System Temporary files, unneeded application translation files and broken items
Photo Local files that have already been backed up by iCloud
Mail Email attachments and minor attachments like company logos in email signatures
iTunes Outdated software and device updates and copies of iOS apps, as well as incomplete downloads.
Trash Bins The trash in the trash bin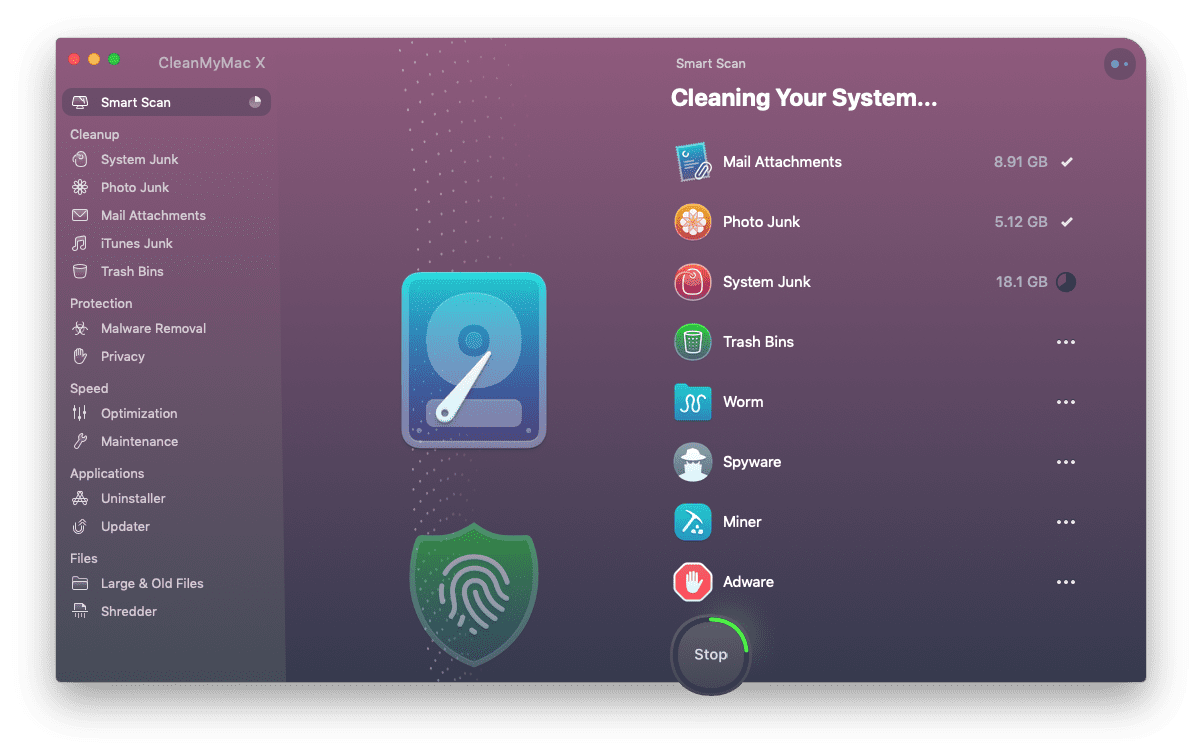 As you can imagine, most of these can be done manually but things like removing email attachment needs special steps and tedious manual work that isn't realistic to carry out. CleanMyMac lets you clean up the entirety of your Mac in a flash.
It's like when Marie Kondo asks you to lay out all your clothes on the bed, and you have to go gather it all from different places. CleanMyMac does basically does the job for you.
Protection
Especially useful for those who frequent dodgy sites (no judgments here), the malware removal would scan for any malware in your system and remove them.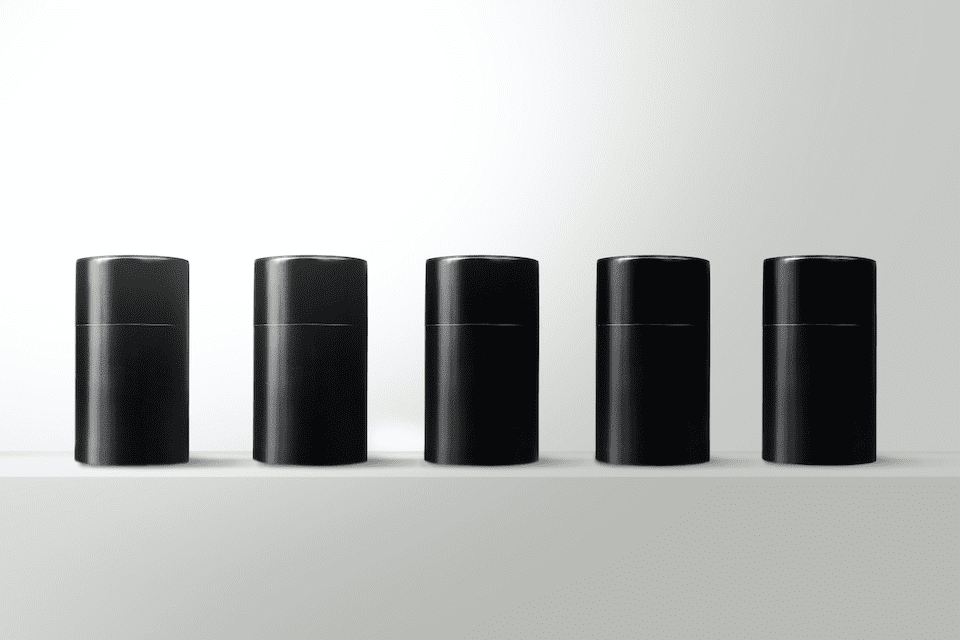 I found a 100 year old company that would create these heirloom quality canisters for me. They are handmade and will keep your tea leaves, coffee beans or anything that you need dry for years to come.
or read review
In order to protect your privacy, CleanMyMac scans and removes a few other things too.
Whenever you connect to a WIFI network, Mac saves that connection so that you will automatically connect when you come back within range. This is a convenient feature to have, but this means you also expose yourself to potential phishing which means your private data can get stolen. By using this, you can keep the list of WIFI networks to only the ones you absolutely trust.
It'll also let you clean up cookies and browsing data from your browsers. While this is typically something that can be done from the browser, the option is often buried in the settings. CleanMyMac lets you do it simply, for all your browsers, on the same screen.
Speed
CleanMyMac also lets you speed up your Mac by reviewing your login items, which are applications that startup together with your Mac thus making your Mac sluggish on boot.
It also lets you review launch agents which are extra applications to support the main application. They help broaden the functionality of the app, but can be removed if you need the memory they take up.
You can also run a variety of operations to speed up, such as running maintenance scripts or reindexes various applications like Mail or Spotlight so that the search will be more effective.
Of course, many of these operations can be done manually. For example, you can manage your login items under System Preferences > User & Groups > Login Items or reindex your spotlight by going to System Preferences > Spotlight > Privacy and adding Macintosh HD (or whatever drive you want to reindex) to it and then removing it after.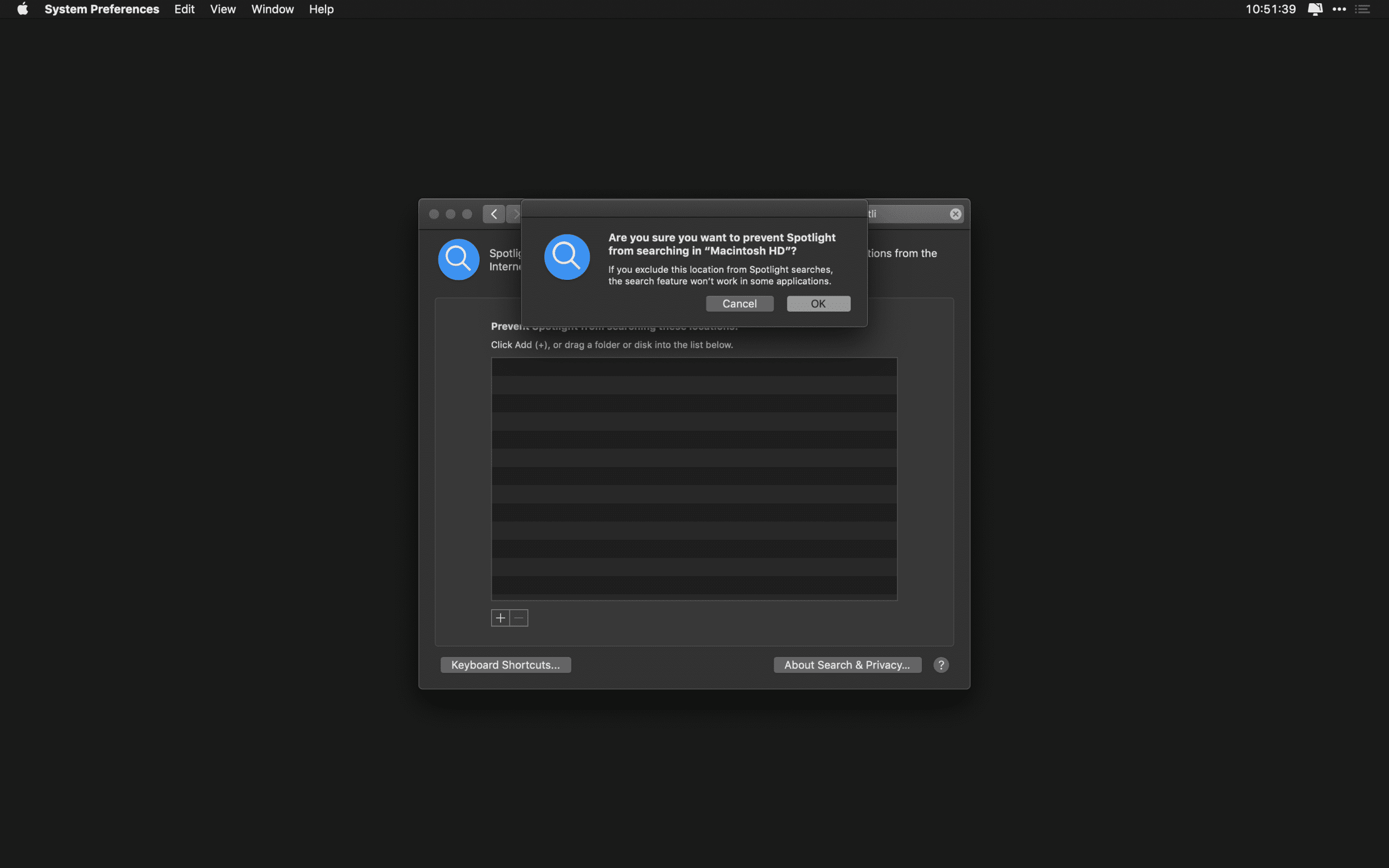 Applications
CleanMyMac lets you manage your applications as well. It lets you cleanly uninstall applications. Often, just by putting the application into the trash, many files get left behind. The Uninstaller lets those files be identified and removed together to keep your Mac clean and tidy.
Is CleanMyMac safe when they are deleting those extra files that even Mac doesn't do? There is a free alternative to this feature that I've been using before CleanMyMac, which is AppCleaner. I've been using it for a few years now and I've never had a problem fully uninstalling applications the same way.
CleanMyMac also provides and Updater feature which lets you check for updates for applications at once. Initially, I was excited because I thought this could be a replacement for MacUpdater, which tracks every application for updates, not just ones from the Mac Store.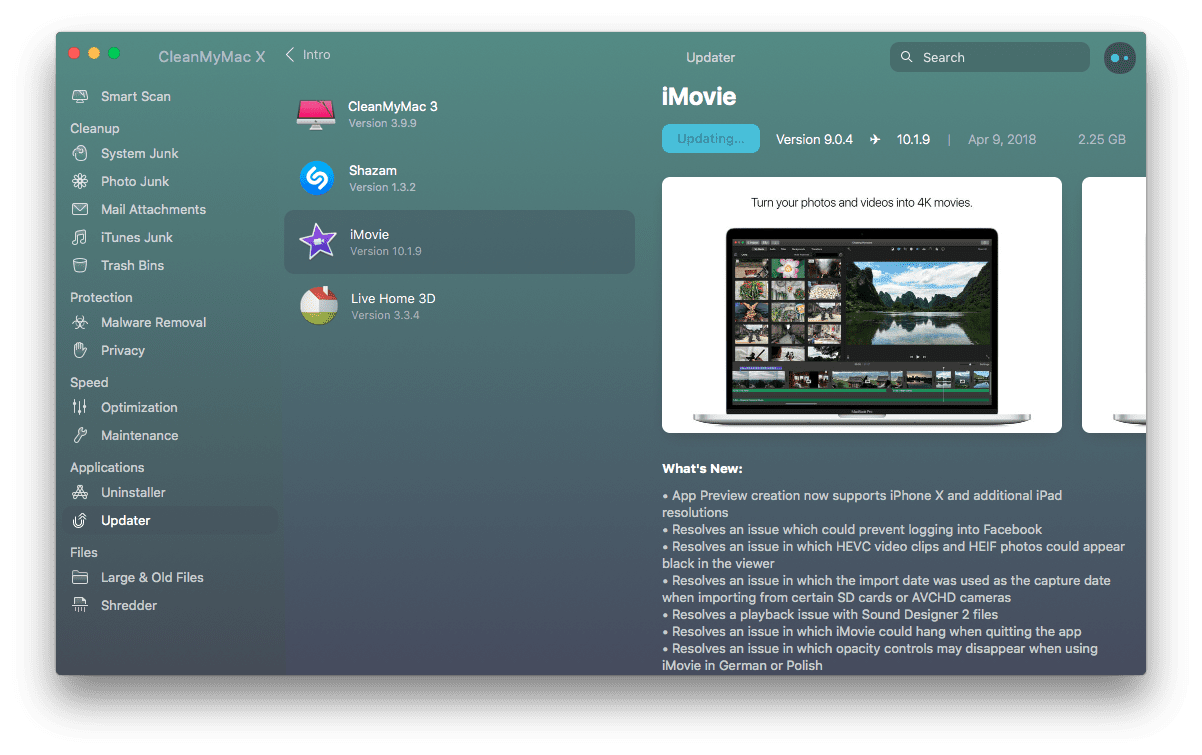 But to my dismay, the Updater on CleanMyMac only checks updates for apps available on the Mac Store. Ironically, even CleanMyMac themselves won't appear on the Updater's scan if an update is an available.
EDIT: I tried this again in the latest version and it appears that CleanMyMac does update apps there aren't on the App Store as well. I had no idea why it didn't work the first time around.
However, I did notice that there were a few dev-related software, like MAMP and VirtualBox, not detected despite updates being shown on MacUpdater.
Apart from applications themselves, you get to have a bird's eye view of the plugins that collect along the way and remove the ones that are no longer necessary.
Files
The last section of features lets you look at what's taking up the most space on your Mac and you can also shred unneeded file so that it doesn't leave a trace.
What happens with files you delete from the trash is that the access to the file just gets severed, but the file actually stays on your disk and can be recoverable via third-party tools. Shredder removes the access and proceeds to overwrite it, thereby scrambling the data so that they can't be recovered.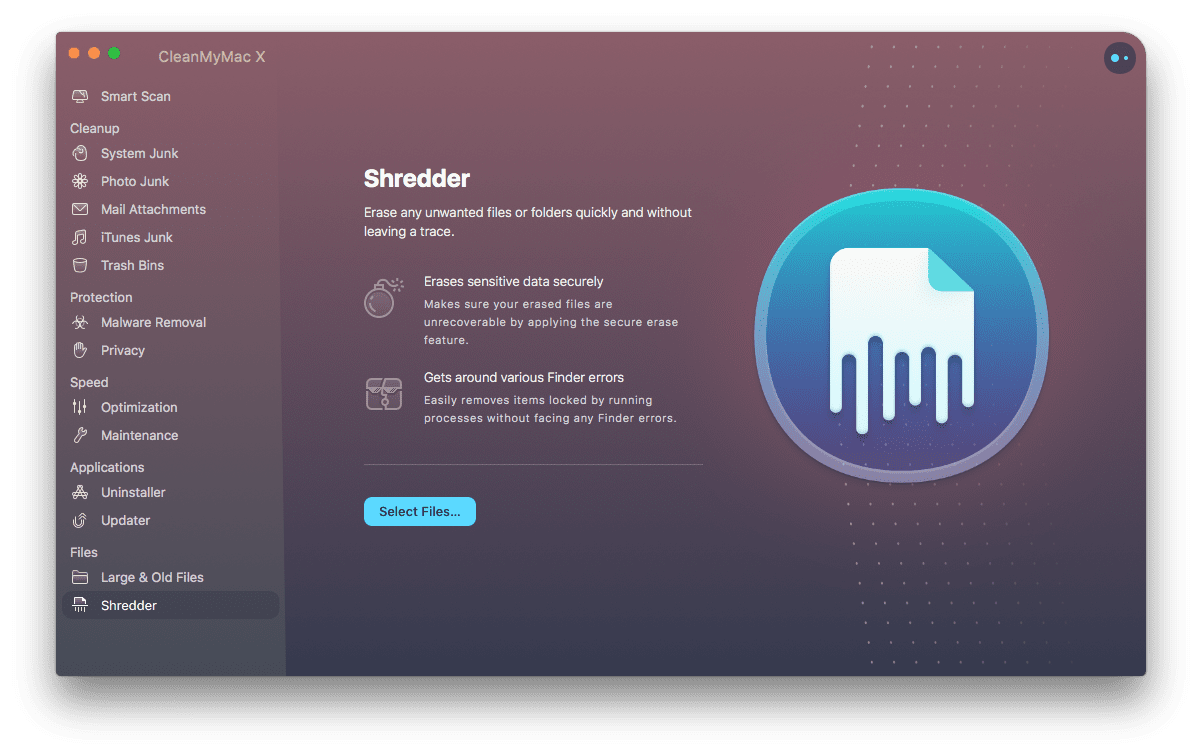 There are free tools out there that do the same thing, like Permanent Eraser (I haven't tried this, use at your own risk).
Usage
CleanMyMac is very easy to use. In fact, that might be the whole point of the application. Consolidating all the necessary tools into a single application and then, being able to scan and clean up easily is what the application is about to me.
Most clean up can be done in two steps, scan and clean. While many of the processes can be done manually, through some terminal commands or with alternative applications, the process to do so is often tedious and risky for someone who isn't too comfortable with using command line commands.
To do a thorough cleanup, you do need to grant CleanMyMac full disk access via System Preferences, which might make some of you wonder is CleanMyMac safe. I've done so and so far I haven't faced any problem and would be sure to update you guys if I do.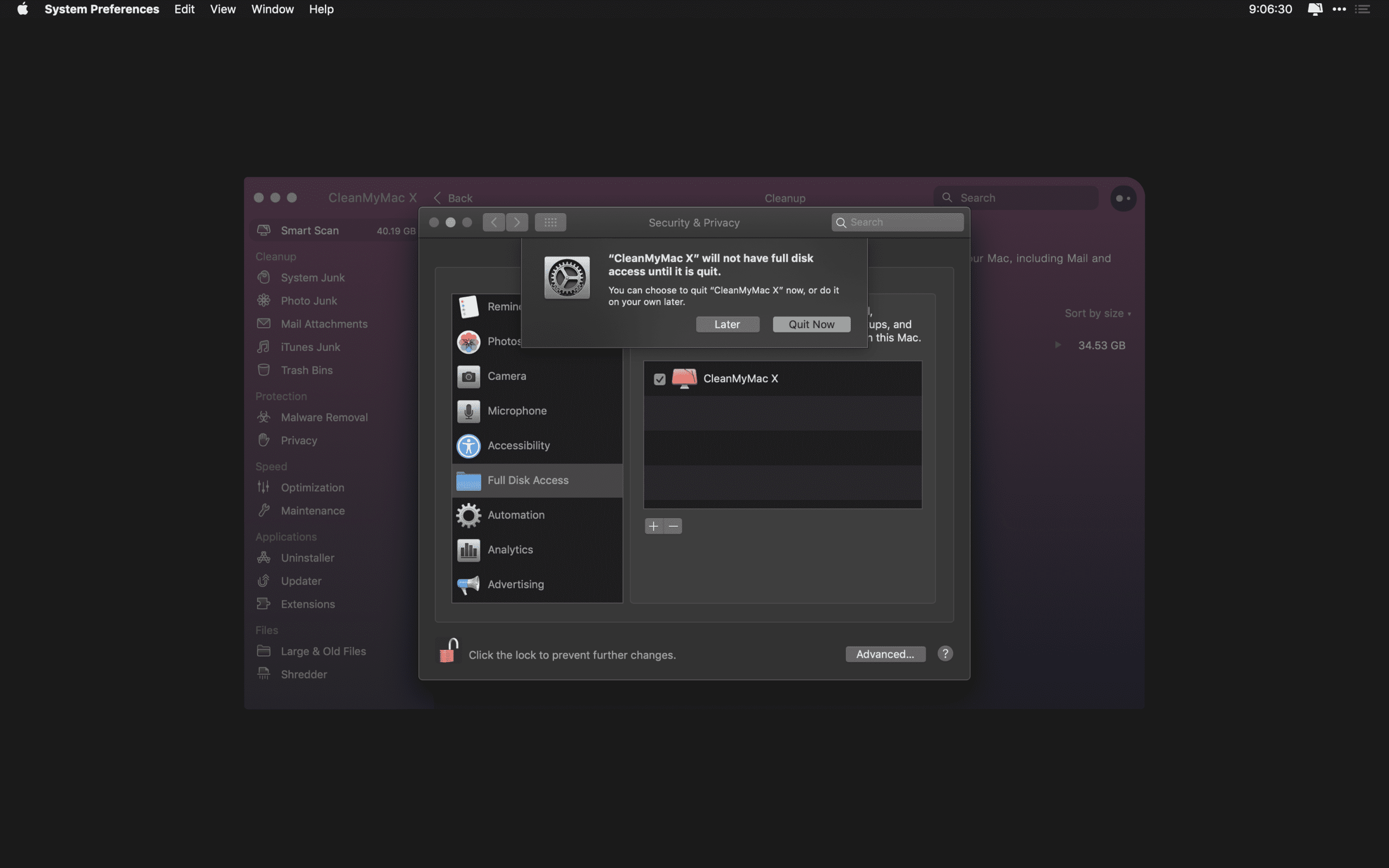 I did find the default notification settings a little distracting, such as reminders to clear my trash or scan your system, but luckily the settings offered pretty granular options to turn them off.
When I feel my machine is sluggish, I would often check the Mac's pre-installed Activity Monitor to see which programs were taking up too much memory. With CleanMyMac, clicking on the menu bar app would also reveal a glimpse of how your machine was doing, with the status of CPU load, disk space, battery, and memory usage, which I thought was pretty nice.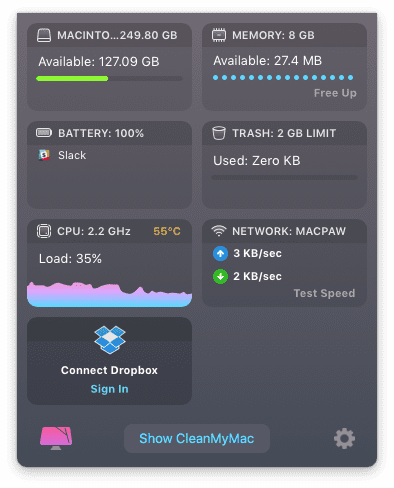 I liked that the battery status is included here. Your Mac would slow down when your battery level hits the 5% mark, which happens to me sometimes when I forget to connect my charger. Having the battery information included helps you to notice the problem immediately.
Within the app, there is a little assistant tool that also tells you what else you could do with the app in case you are feeling a little lost. With such an easy user interface, I didn't think it was necessary in the first place.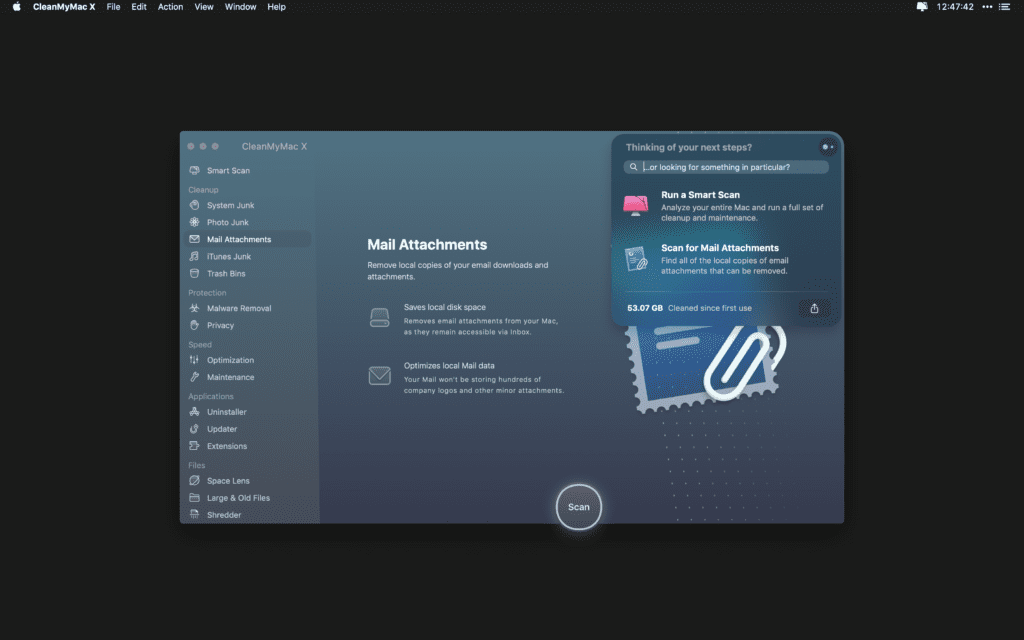 Conclusion: Is CleanMyMac safe? Is it worth the money?
CleanMyMac is safe. I've actually met the marketing person from MacPaw and as far as I can tell, this is a legit and safe application to use for those questioning is CleanMyMac safe.
In fact, with the new features like malware removal, it's safer to have it than not have it. I haven't had any issues with removing files by mistake so far.
So, will all this cleanup and optimization really help the performance of your Mac? It's hard to tell. Since I'm using a top of the line MacBook Pro with an i9 chip and 32 GB of memory, I seldom find myself in a situation where cleaning up a bit of junk will drastically improve anything.
But for users with more limited disk space, regularly running CleanMyMac might make all the difference. At $49.25 of a 1-year subscription or $126.75 for a one-time purchase, this is a relatively pricey application. Since they offer a free trial, I would recommend trying it out to see if it really helps.
Most of the stuff that can be achieved with CleanMyMac X, can be done manually or with alternative free apps, but often require tedious steps or risky actions that need an advanced user.
Instead of that, CleanMyMac X puts everything together and a little more, in a beautiful, user-friendly package. Whether this is worth the price, is really up to you. But for me as a designer, most of the time I treasure good user experience and time saved more than the cost. If you can afford it, I would definitely recommend the app to keep your Mac in the best shape possible.
Like this review? See all of my in-depth reviews.
Also, consider supporting me by being a Patreon. Every cent given will go back into improving the content of this website.
Tagged cleanmymac macpaw review tech