This website is made possible by readers. I may earn a small commission when you buy through the links in this article at no extra cost to you. Learn more.
With an Active, Travel, and Work collection, it seems inevitable for Aer to establish a "City" line with this bag. This line is for those who hate the in-between and needs no ambiguity if a backpack is used for travel or everyday carry. This backpack sits squarely in the everyday carry space and attempts to be the very best at it.
Details
Price $149 at aersf.com
Dimensions 18″ (h) x 12″ (w) x 5″ (d) / 46 (h) x 30 (w) x 12.5 (d) cm
Capacity 14L
Weight 2.5 lbs (1.13 kg)
Materials 1680d Cordura ballistic nylon, YKK zippers, Duraflex hardware
Overview
Like many backpack brands, Aer started in 2014 as a crowdfunding project with a radical idea–to combine a gym bag and an office bag into one simplified design. These days, multi-purpose backpacks aren't too radical. In fact, they can be considered the norm.
With backpacks like the TOM BIHN Techonaut 35, GORUCK GR1, and Aer's own Travel Pack 2 ruling realm of backpacks that you can travel and work with, the demand for such bags came to an abrupt halt with the pandemic.
This is why the Aer City Pack makes sense for me. The City Pack doesn't try to do too many things at once. On the contrary, it's designed to be the best at just that one use.
Currently, Aer has three lines: work, active, and travel. Each product line is purpose-driven, and the designs stay in lane. They have a City Sling and City Messenger, so I can only assume that the City Pack completes the trinity and sets them up for a City collection.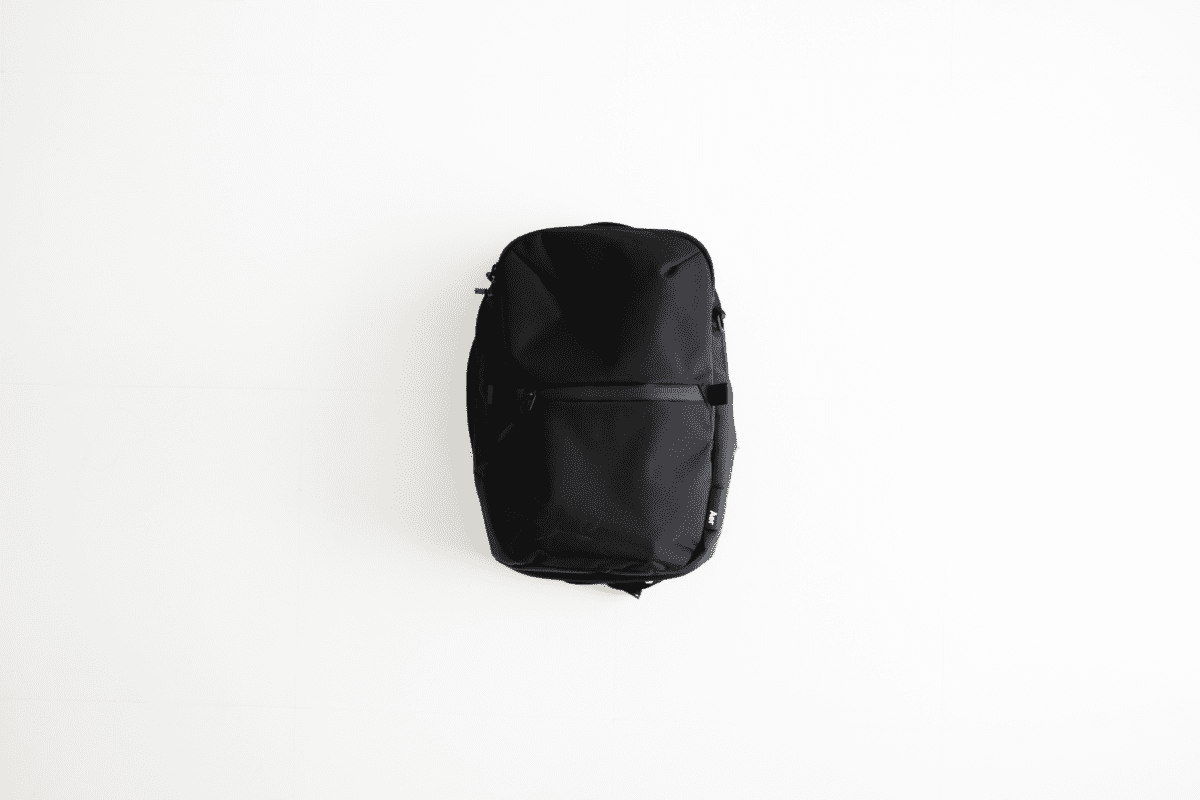 Style
Out of all the brands of backpacks, Aer backpacks are, without a doubt, the best-looking in my books. Black Ember is a close second. For a brand that designs minimalist backpacks, it never fails to surprise me how distinct Aer's products are. Even though their materials aren't unique, you can look at an Aer bag and know it's by the San Francisco label.
The City Pack is no different. The City Pack is simple and sleek. It comes only in black which is consistently applied throughout the bag, from the fabric to hardware. The only exception is the white Aer logo on the left shoulder strap and the bottom-right of the backpack's front.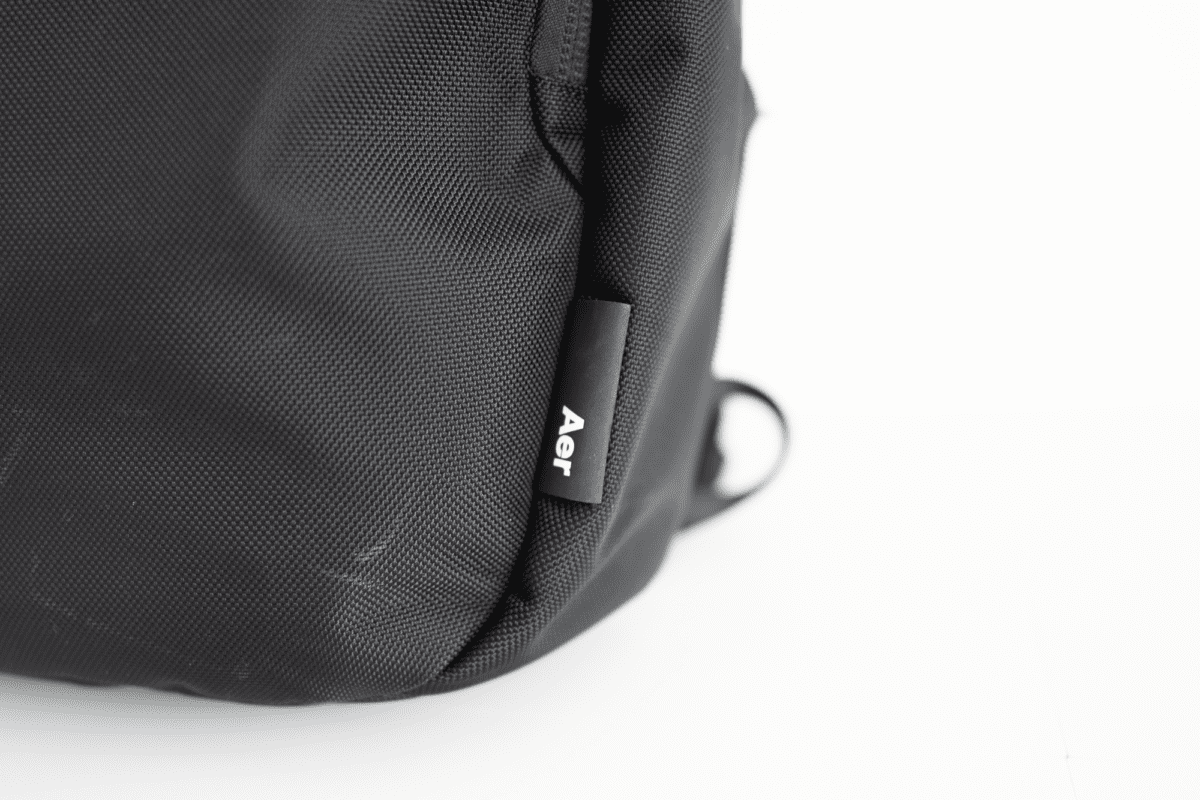 Details like the little loop to organize excess shoulder and sternum strap, little touches help keep the silhouette clean and modern.
From the front, you can see a single zipper going across the middle. There is a loop for attachments on both sides of the zipper, although it will disrupt the stealthy exterior should you use them.
The sleek lines of the backpack are contrasted by the rough texture of the ballistic nylon. The ballistic nylon does yield white marks when coming into contact with other surfaces but can be easily cleaned off by wiping with a damp cloth.
But no one likes ads, so I got rid of them. If my articles helped you, I ask for your support so I can continue to provide unbiased reviews and recommendations. Every cent donated through Patreon will go into improving the quality of this site.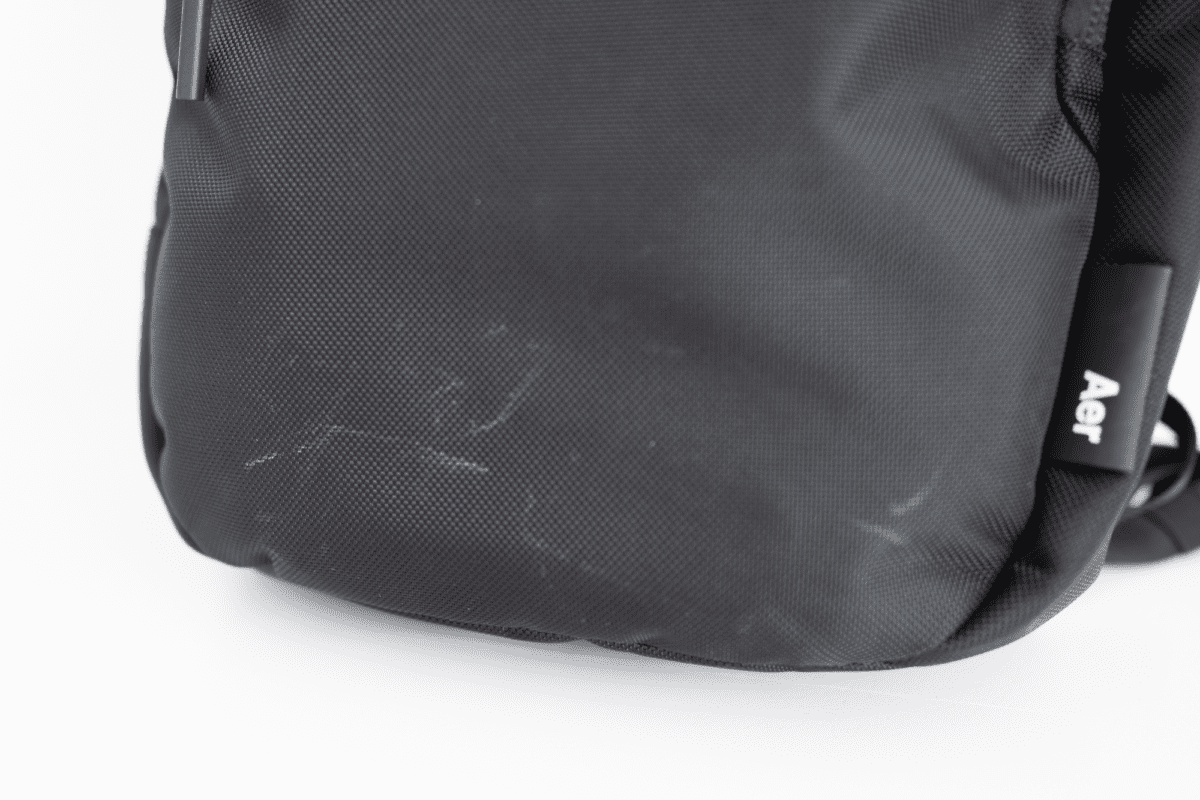 The clean silhouette is interrupted by two relatively eye-catching handles, one on the top and one to the wearer's left. The handles have a slight sheen to them, a little more than the surrounding ballistic nylon.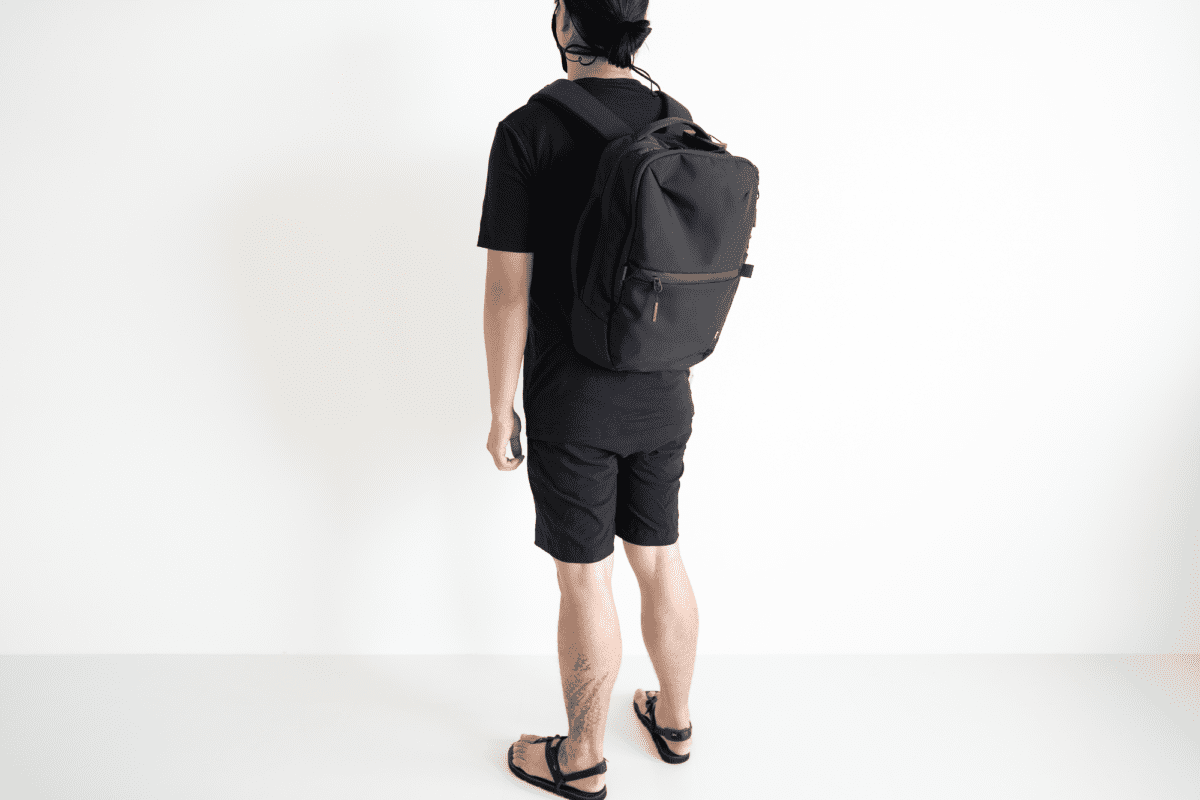 Unlike hybrid travel everyday carry backpacks, the City Pack is sized for everyday carry. At 6 ft and 205 lbs, the backpack is a great fit. It's compact but not too small. I think it will look great on a variety of body sizes.
If have a lot of stuff in the front organizational compartment, the weight will cause the top of the bag to lean outwards if your shoulder straps are long.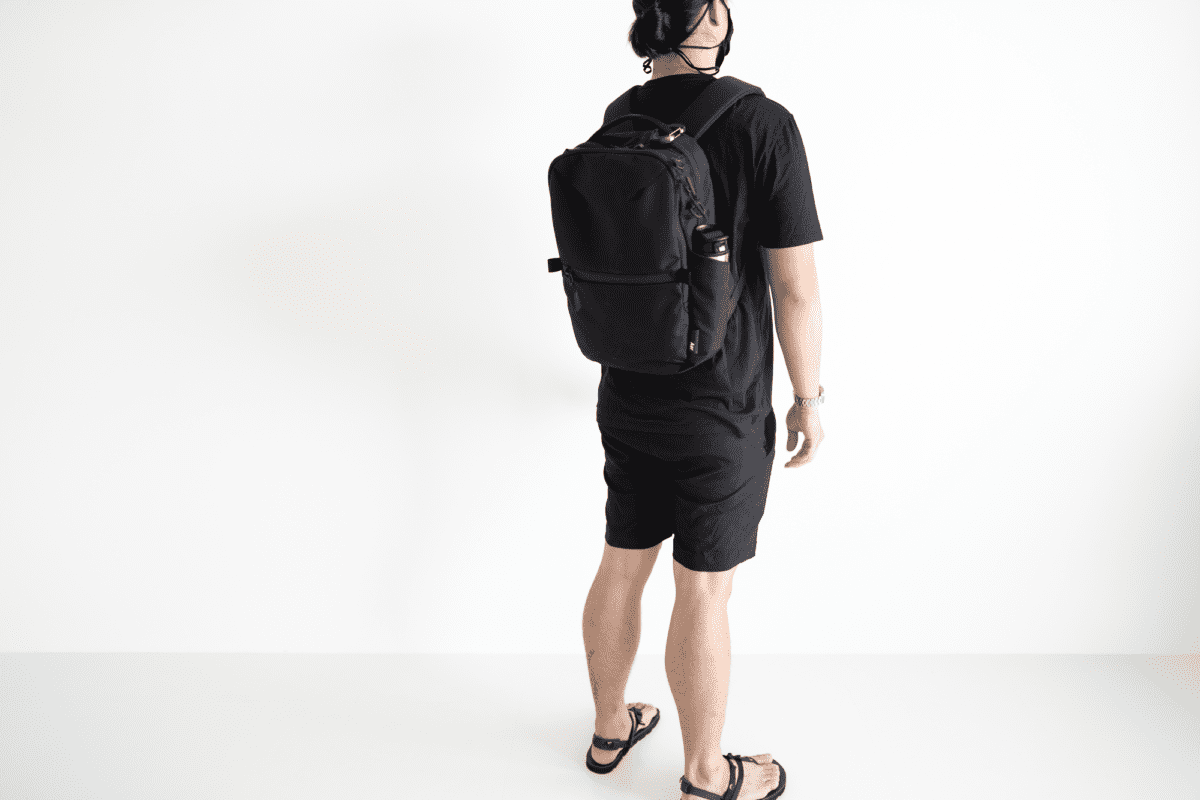 Many of you might have become interested in Aer because of their designs, and I can say the real thing looks as good as the product photography. In the style department, there is little to worry about when it comes to Aer backpacks.
Material
Most backpack brands will use one, maybe two types of materials consistently. I suspect this is largely for ease of manufacturing, but the side effect is that it gives consistency to that collection. For example, when I see the gridded halcyon, I immediately know it's a TOM BIHN bag.
Aer employs the use of ballistic nylon pretty consistently.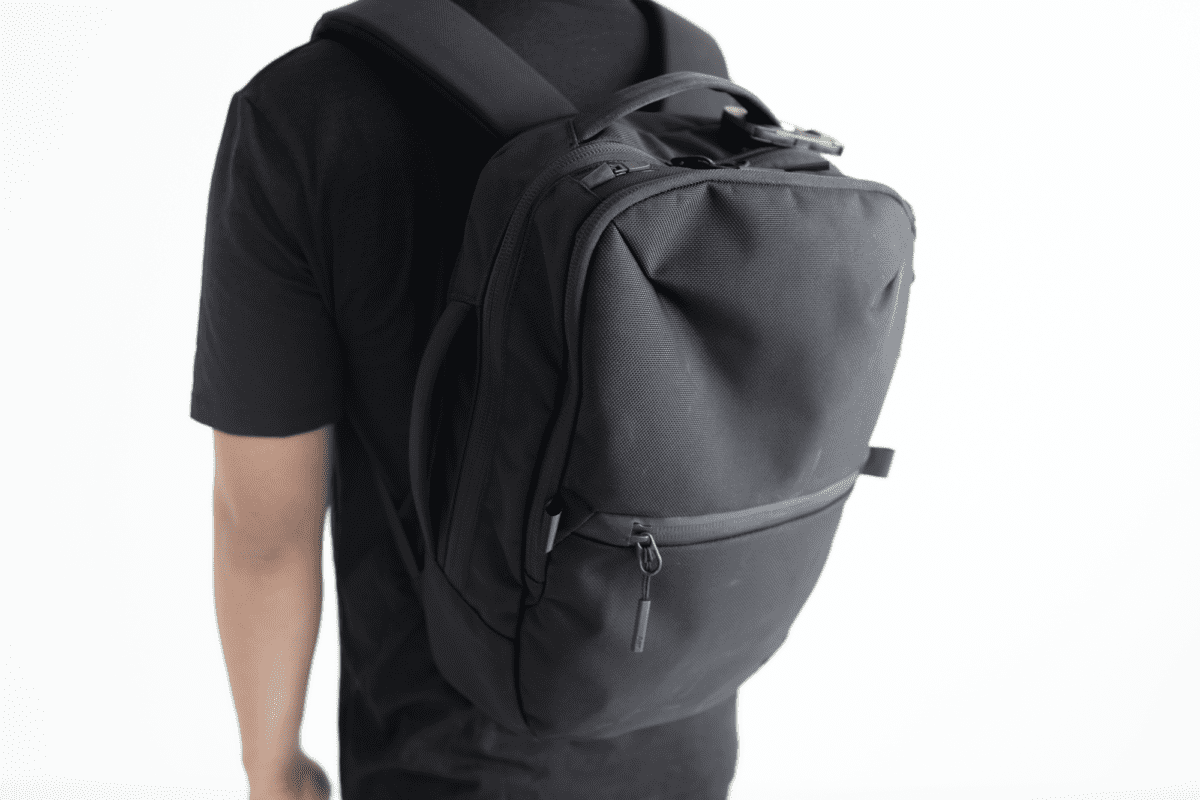 I've extensively used ballistic nylon, mostly with TOM BIHN and Aer's bags. These are durable as hell. I've never worn through ballistic nylon in all my years of travel. It is, after all, designed to withstand shrapnels from ballistics.
If you want to know more about ballistic nylon, you can read this unnecessarily long guide I wrote about it.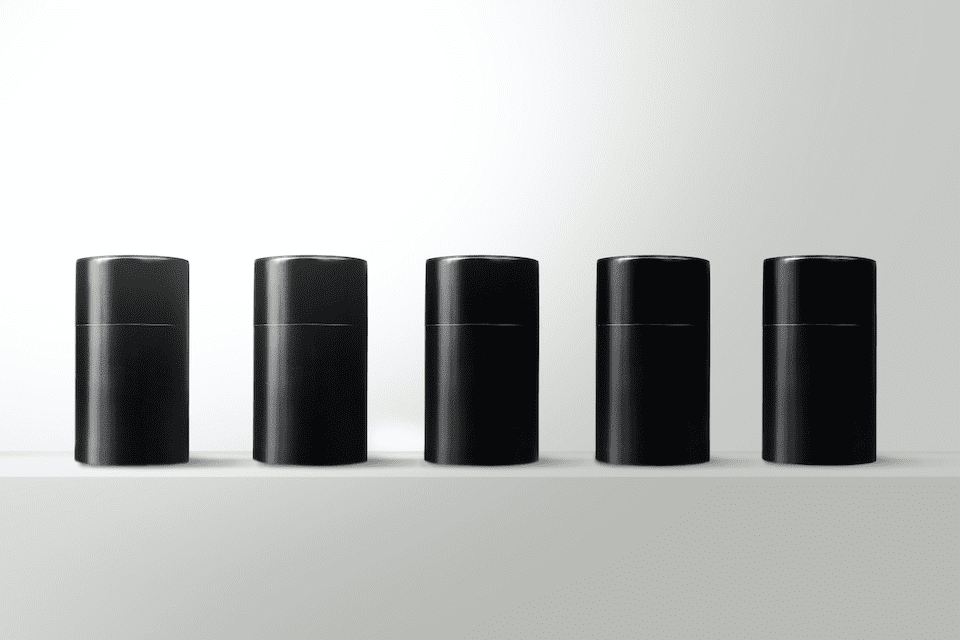 I found a 100 year old company that would create these heirloom quality canisters for me. They are handmade and will keep your tea leaves, coffee beans or anything that you need dry for years to come.
or read review
For those who want something more premium, the bag also comes in an X-Pac version that costs $20 more.
Usage
Quick Access Pocket Top Pocket
On the top of the backpack, here is a quick access pocket with a soft internal lining. This pocket can be found in some of Aer's packs, like the Tech Pack and Gym Duffel. I didn't know how much this pocket meant to me until I was using the Tortuga Outbreaker Laptop Backpack and kept looking for this pocket.
I put my keys (in a JIBBON Key Organizer), NOMAD Slim Wallet, and Apple AirPods Pro, in here. It is the perfect size for everything I need to access quickly. I like that I can just put my hand in and feel everything in it, quickly identifying what I need to fish out.
The only thing to note is that this pocket takes up the space of the main compartment. With its padded interior, it takes up enough space that it'll obstruct you when you pull something bulky, like a camera, out of the main compartment.
Front Pocket
There is a pocket that takes up the entire width on the bottom of the front of the bag. It's a fairly standard pocket that you can find in other backpacks. While this isn't a "3D" pocket, it isn't so flat that you have difficulty putting things in.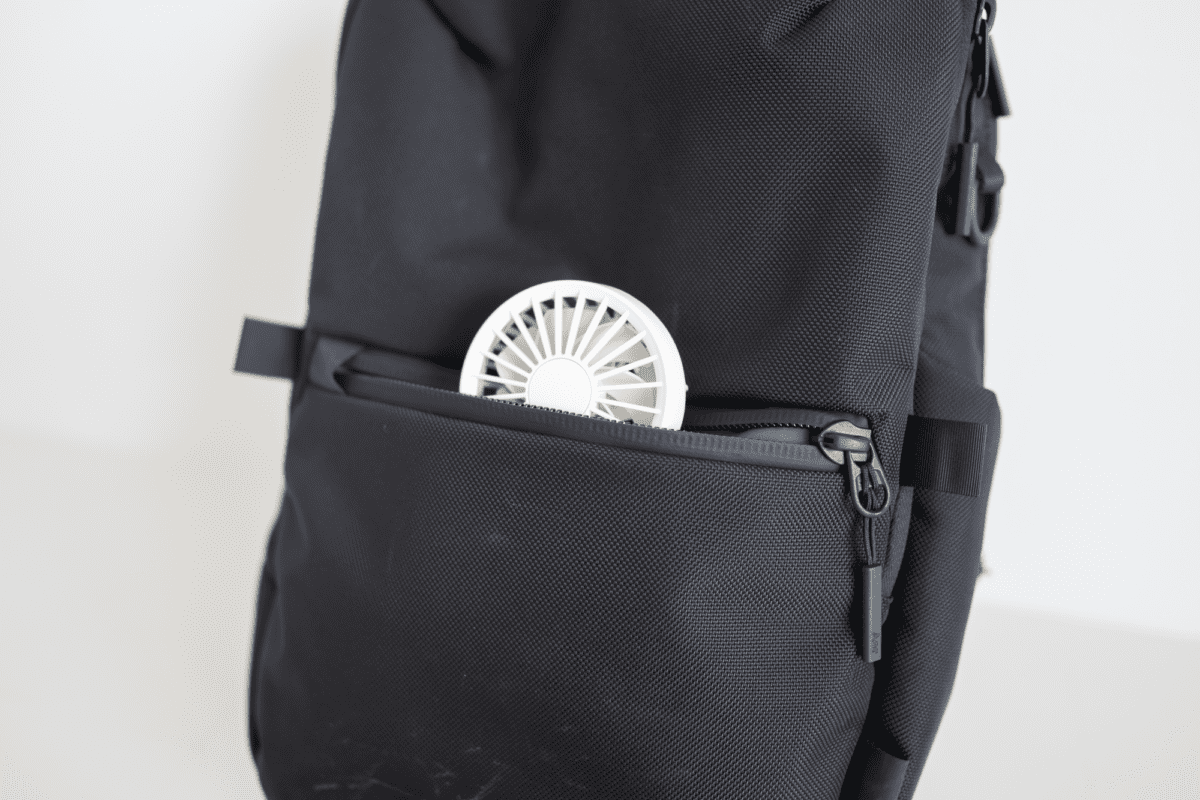 This pocket can be easily accessed with the backpack hanging off one shoulder.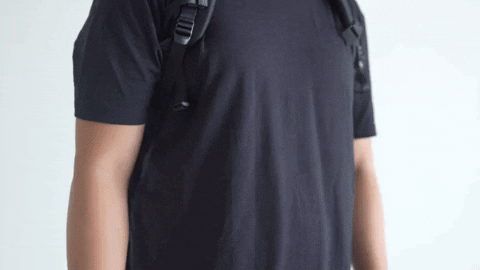 There is a non-detachable key loop in this pocket. I wished that these were detachable like the TOM BIHN ones since I have my keys in the top quick-access pocket.
This pocket takes up the bottom half because another compartment, one full of organization, takes up the top half.
Front Organizational Compartment
This pocket in the top part of the front of the bag comes with a host of organization. Such pockets are common with "tech backpacks" and eliminate the need for any tech pouch. However, some such organizational systems can have pockets that are too big or small when the designer tries to be too specific for what you should use the pocket for. The pockets on the Aer City Pack are versatile enough for a wide range of uses.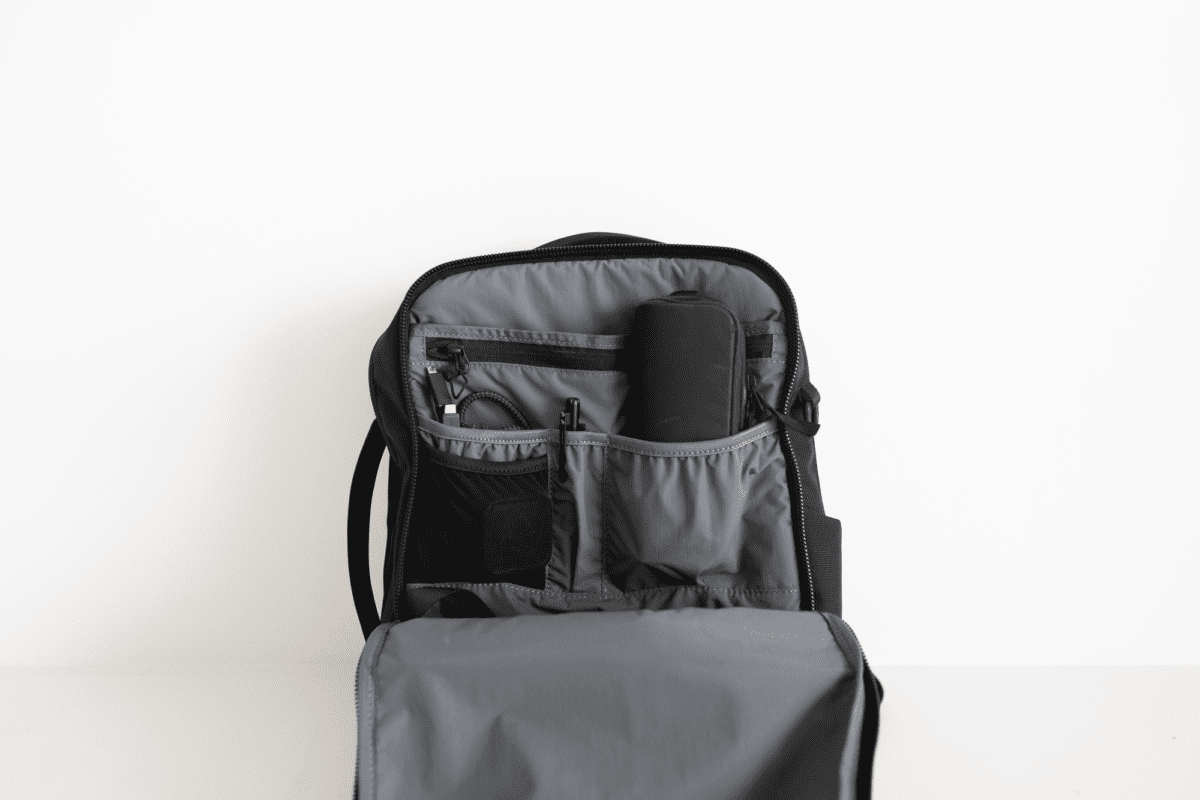 The first compartment from the top is a full-width slot, which looks deep enough for an ebook reader, tablet, or book book. If you put a device here, you want to put it with the screen facing backward because only the back of the slot is padded. Any impact from the front of your pack and your overpriced device will feel the full brunt of the force. I don't own a tablet, so I put this small folder I use to store receipts in here.
Just below this slot, there is a zippered pocket. If I have to guess, this pocket looks like it was designed for your passport. It offers just the right amount of accessibility and security that it needs. It, of course, fits something like the Aer Travel Wallet with space to spare.
Below this pocket, there are four different-sized slots. On the left half are three slots and on the right, a single slot.
The left side is divided into a pen slot and a slot that takes up the remaining width of that half. I put my NOMAD USB-C cable in that slot. In front of that slot, there is a mesh slot that is a little shorter. According to the product photography, this looks perfect for a portable mouse like the Apple Magic Mouse. However, I leave this empty since I don't often bring my mouse out when I'm not traveling.
The same goes for the pen slot, which is practically useless since going paperless years ago. For those who do use pens, you might find that little fabric trimming along the edge of the opening makes it a little hard for the pen clip to go over.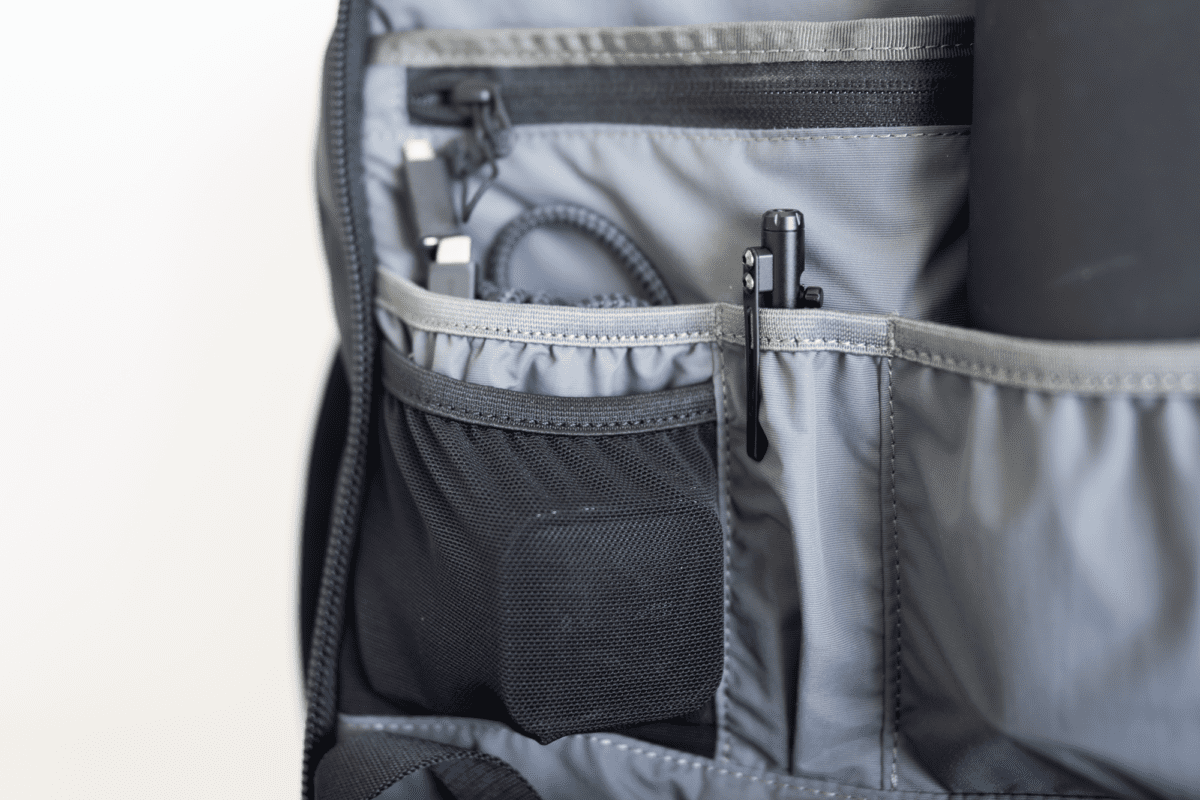 I use the slot on the right half for my RAVPOWER 61W Charger.
Below this row of slots, there are two slots at the bottom of the compartment. These are equal-width slots that take up the full width of the bag. The zippers of this compartment do not open all the way but open just enough for you to access these slots.
I have my Aer Slim Pouch in the space in front of these slots. If you have anything in the narrow space in front of the slots, they become practically useless since they are pressed down.
Main Compartment
As there is no dedicated laptop compartment, this main compartment has a slot along the backside for your laptop. This slot is padded and felt-lined along the back.
The only thing I dislike about this bag is probably how the depth of this slot is too big. If you put your laptop in, there is enough space for it to lean forward. Your laptop will then obstruct your access into the depths of this compartment. I wished they have it a little slimmer, similar to the book slot in the front organizational compartment.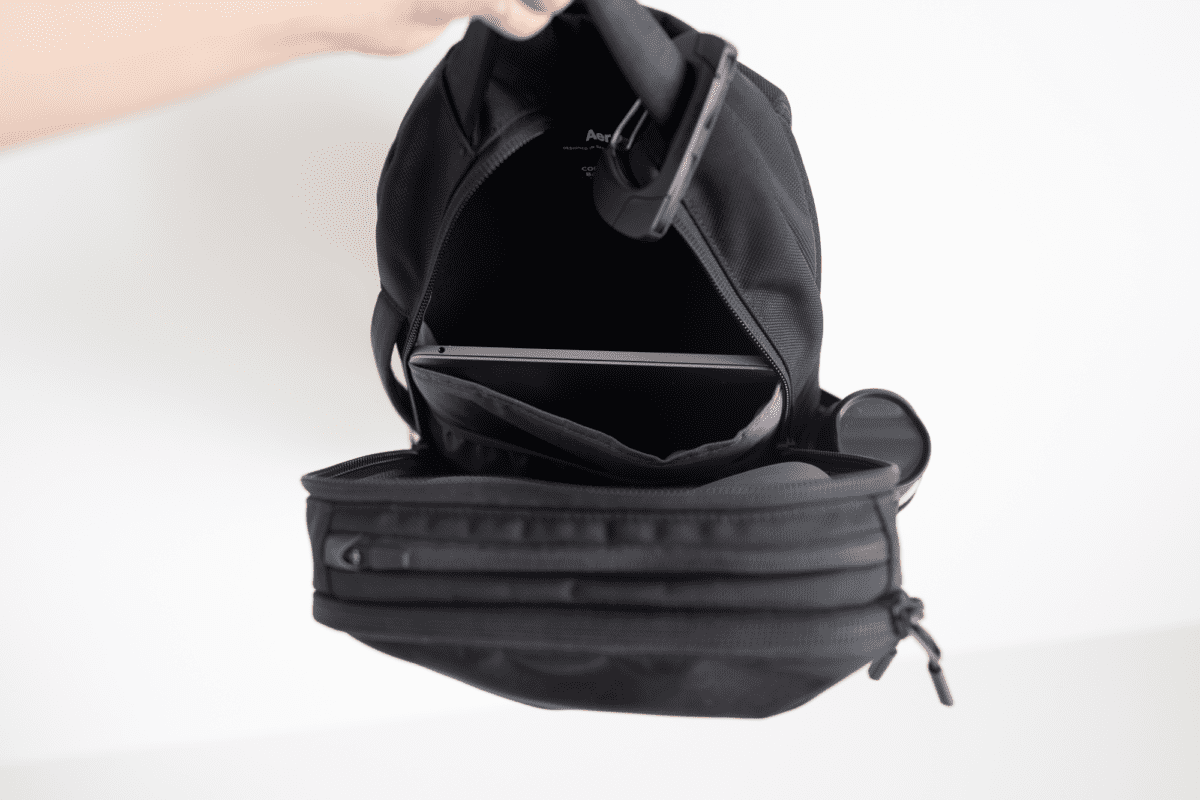 In front of the laptop slot, there is a shorter slot. I have my Reigning Champ Team Jacket in here. Across that slot, are two even-width slots that go across the compartment.
Harness System
There are two handles on the bag, one on top and one on the wearer's left. I rarely use the one on the left, if at all. These handles are a pleasure to hold because of the smooth material.
The back panel is contoured. There is a passageway down the middle to allow air to flow.
There is a height-adjustable sternum strap on the shoulder straps. For my height, I have this at the lowest position in order to have it go across my chest.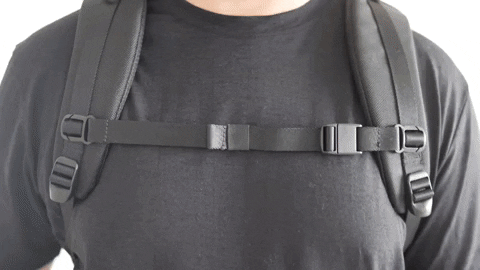 On the right shoulder strap, there's a D-ring for any accessories you might want to hang off it.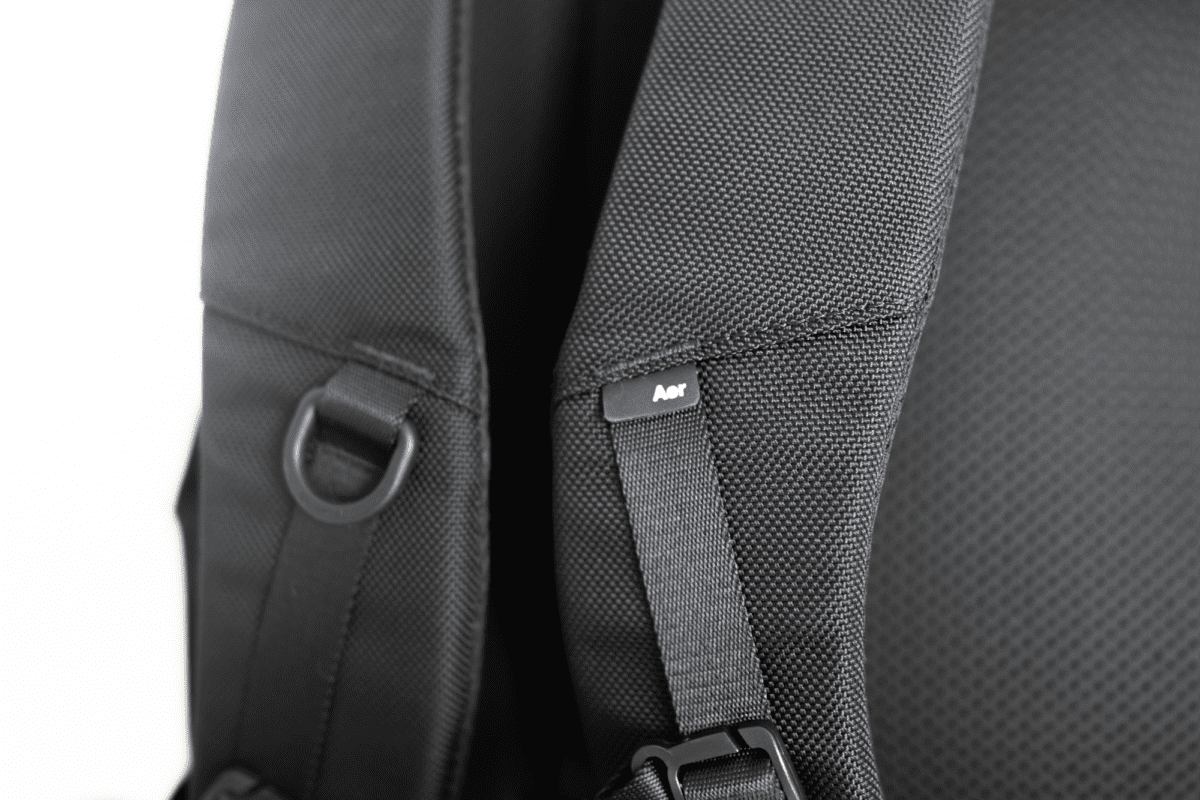 For such a compact backpack, the Aer City Pack comes with a luggage passthrough.
Given the size of the pack, the harness system is more than sufficient and I feel comfortable carrying it fully-packed, the entire day.
Waterbottle Slot
On the wearer's right is a water bottle slot. It fits my Stanley Travel Mug perfectly. It has a small amount of expandability but won't fit larger bottles like the ones from Nalgene.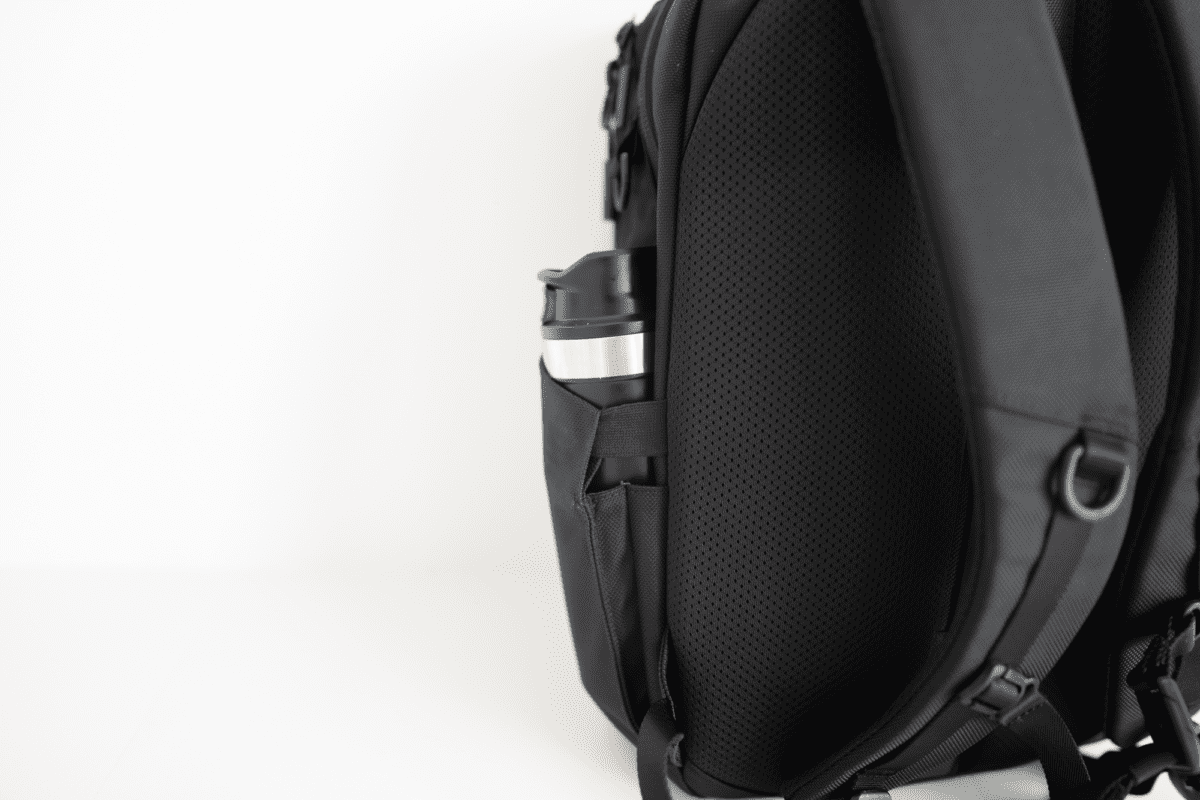 I kinda like the size of this slot. It's small enough that the bottle feels secure in place. Some backpacks have water bottle slots that try to accommodate too many bottle sizes and end up being so loose that water bottles slip out if you carry it at a wrong angle.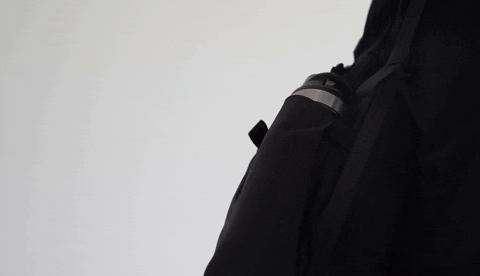 City Pack Pro
Aer released a pro version of this bag recently, and while they look virtually similar, there are a few key reasons that make it a no-brainer when choosing between the two:
The dedicated laptop compartment is perhaps my main reason. It gives the bag more depth (2.5 inches / 6.5 cm), increasing its capacity by 10 L.
With the added capacity, the size is just enough for me to consider it for an overnight trip and the new clamshell zipper opening help makes packing easier.
It costs $60 more but is well worth it if you are looking to just have one good bag.
Conclusion
As expected of Aer, they've nailed down the perfect formula of style and quality. The design is so distinctive yet versatile that I find it hard to believe that anyone will dislike it.
I've used the City Pack every single day for the past three weeks, and this will likely be my go-to everyday carry for a while, successfully knocking off previous everyday carries like the TOM BIHN Shadow Guide and Tortuga Outbreaker Laptop Backpack.
Additional Images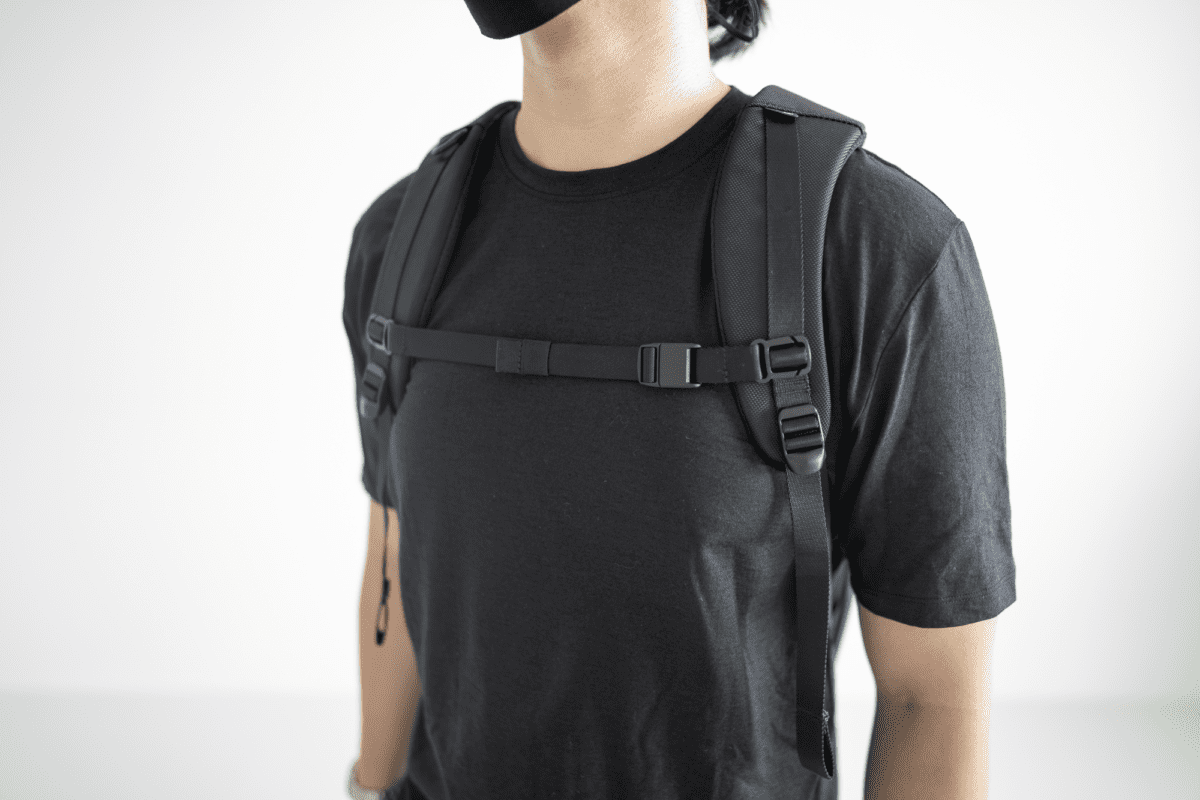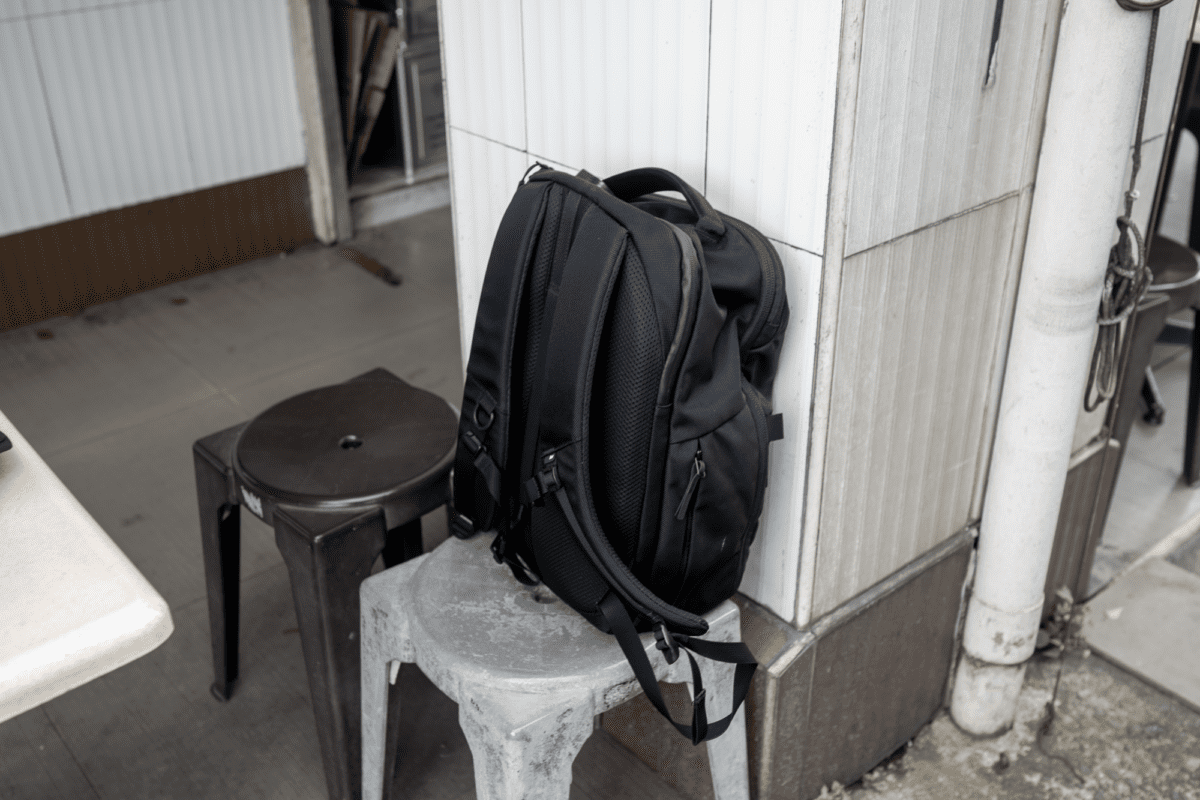 Like this review? See all of my in-depth reviews.
Also, consider supporting me by being a Patreon. Every cent given will go back into improving the content of this website.
Tagged aer backpack bag review water-resistant