This website is made possible by readers. I may earn a small commission when you buy through the links in this article at no extra cost to you. Learn more.
Please read the Aer Travel Pack 2 Review if you haven't already.
Details
Price $249 on aersf.com
Dimensions 13″ (w) x 21.5″ (h) x 9″ (d) / 330mm (w) x 550mm (h) x 215mm (d)
Weight 1905 g / 4 lb 2 oz
Material 1680D CORDURA® ballistic nylon exterior
Volume 35 liters
Overview
On several occasions, I have reviewed various iterations of the same bags. They give me a chance to see the evolution of not just a product but the way a brand thinks. Like how the TOM BIHN Synapse upgraded to the TOM BIHN Synik for digital nomads. Or the TOM BIHN Aeronaut to the TOM BIHN Techonaut.
Many backpacks get upgrades to get with the times and to keep up with or beat the competition, Aer is no different.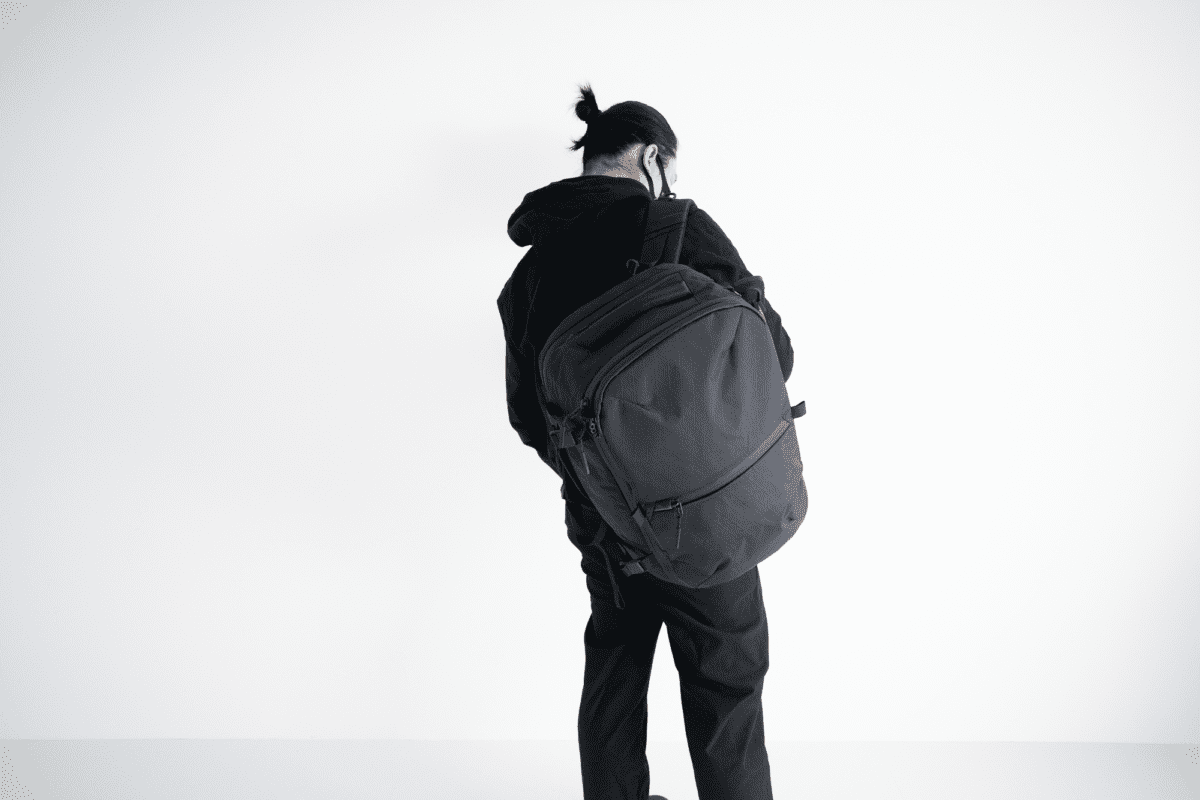 But unlike the TOM BIHN Synapse, the Aer Travel Pack 2 was already designed with the digital nomad in mind. With sleek aesthetics and functional pockets for tech accessories, the Aer Travel Pack 2, along with similarly sleek packs like the Able Carry Max, is one of my favorite backpacks for indefinite travel.
When I heard that they would release the Travel Pack 3, I was puzzled. What could they possibly improve from version 2? But if you know anything about Aer, it's their relentless pursuit of perfection that has found their way into my heart.
My expectations with Aer's products are usually sky high, and I am rarely disappointed. While I don't think this time will be any different, it is interesting to see how Aer can top an already perfect backpack.
Style
The Aer Travel Pack 3, as the name suggests and its predecessors show, is designed for travelers. Not just any traveler, but those who embrace the one-bag lifestyle, traveling indefinitely with just a single backpack.
As a hardcore one-bagger myself, I know what I'm looking for in a backpack like this.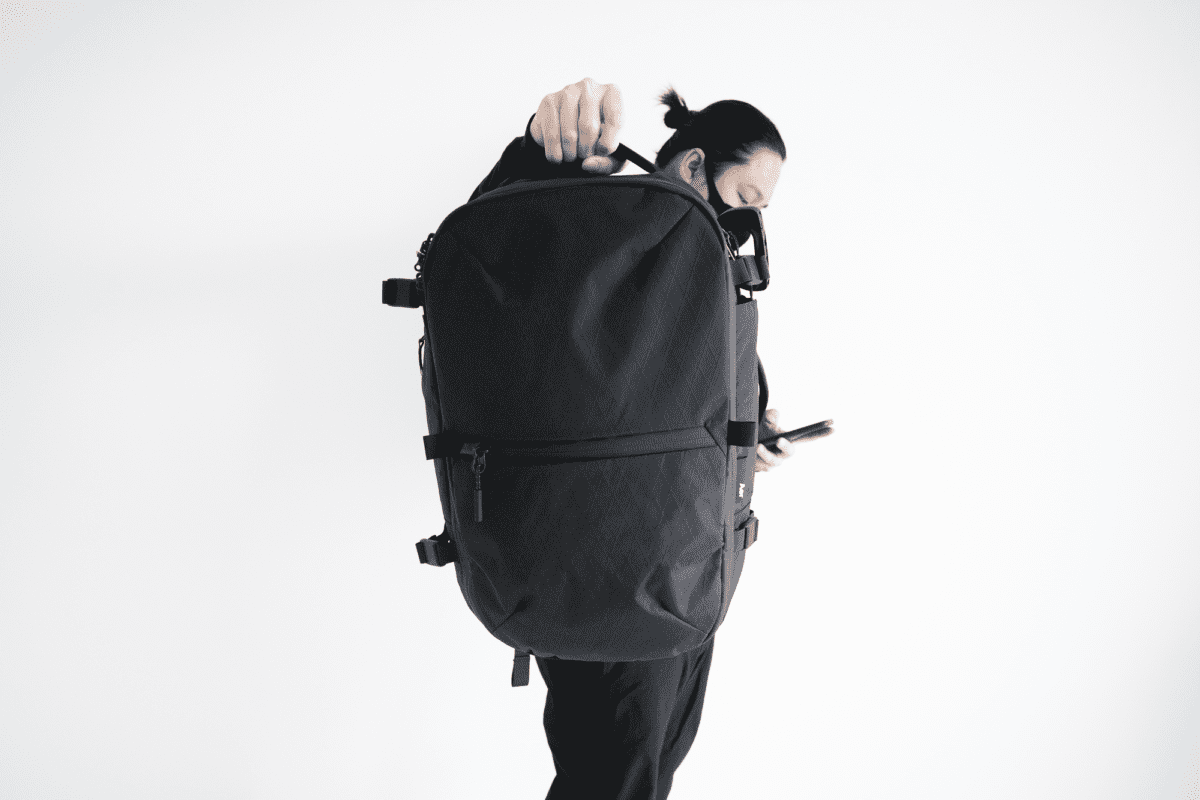 When I travel, I want to attract as little attention as possible. I often leave my pricier accessories, such as my wedding ring, behind and dress down. At the same time, meeting new people during travel is part of the experience, and I want to look presentable and represent myself well.
For a backpack to achieve the above, it should look sleek but not flashy. It should be large enough to hold what I need it to, but not too large that it makes it too obvious that I am traveling.
But no one likes ads, so I got rid of them. If my articles helped you, I ask for your support so I can continue to provide unbiased reviews and recommendations. Every cent donated through Patreon will go into improving the quality of this site.
Aer has always been a master of designing stealthy, sleek backpacks. Aer has got to be in my top three when it comes to product aesthetics. The other two would probably be Able Carry and Black Ember. The Travel Pack comes with minimal branding, a small tag on the shoulder strap, and a larger one on the side.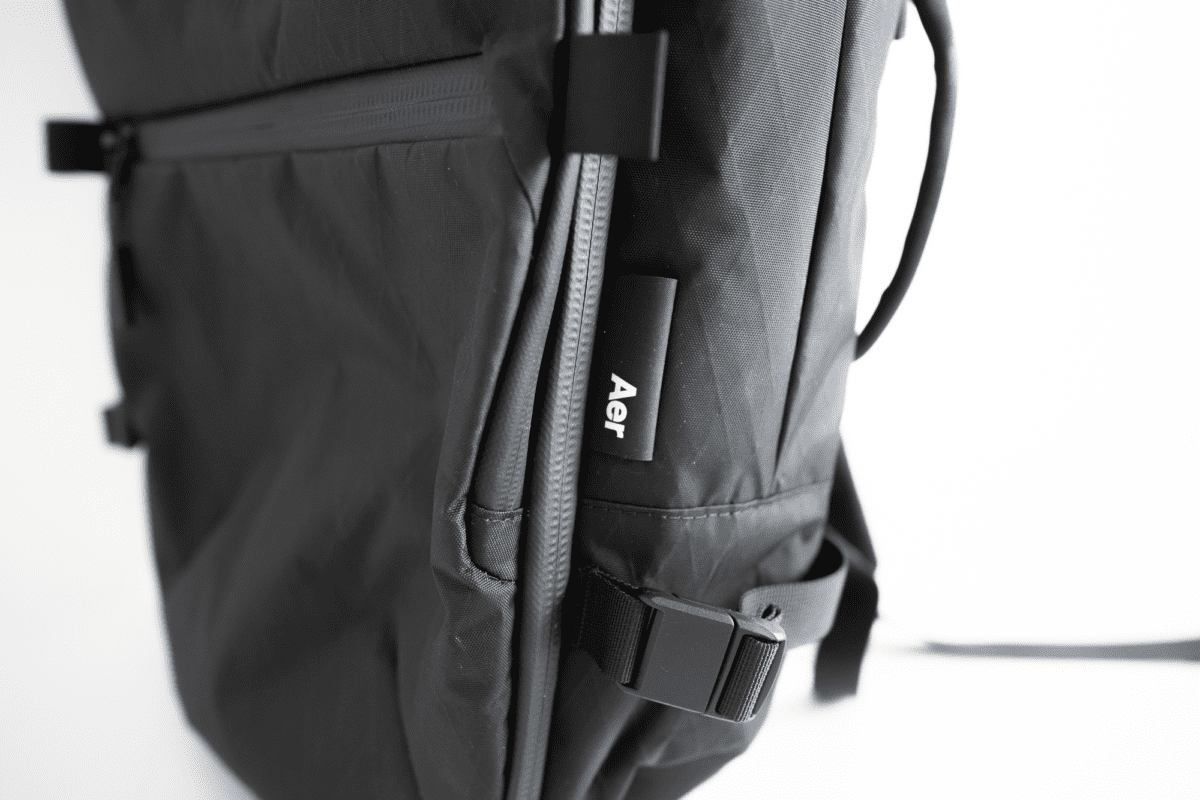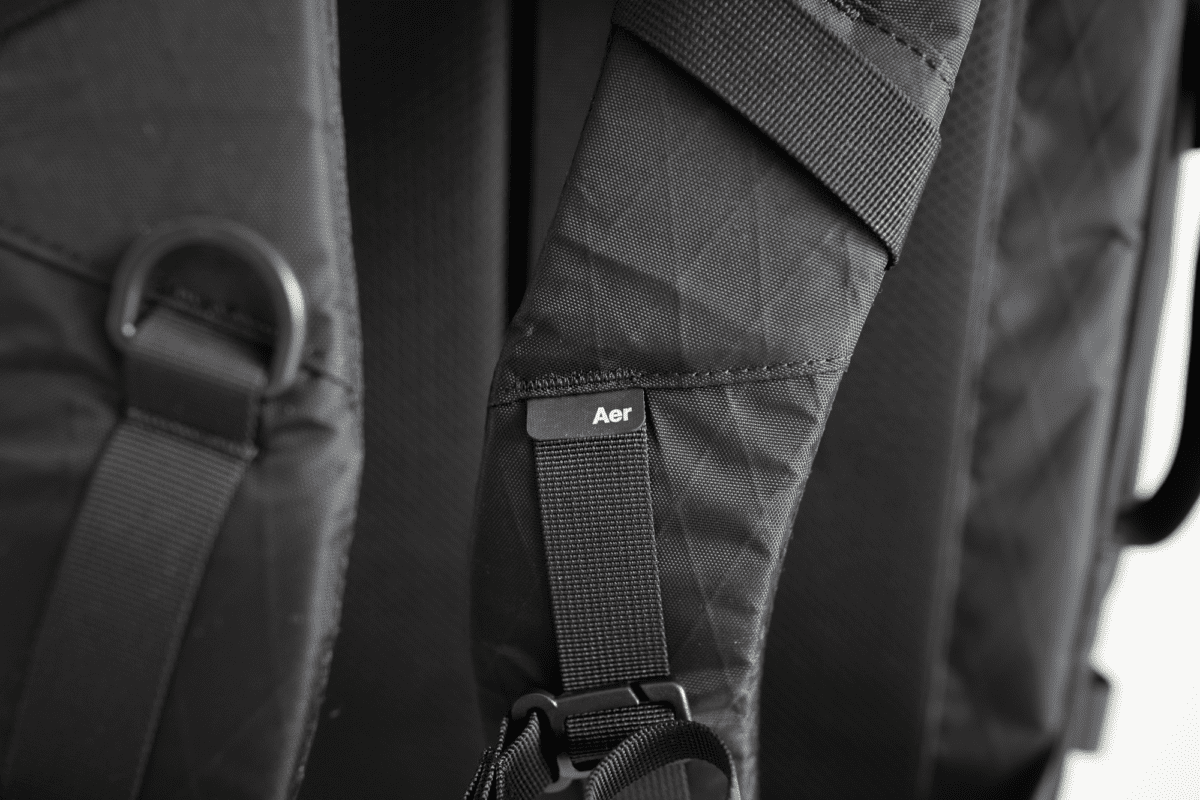 The Aer Travel Pack 3 comes in black, gray, and X-Pac. Since I already own the Travel Pack 2 in black, I went for that X-Pac version that comes with a subtle criss-cross pattern, a trademark of the X-Pac material.
Apart from the patterns, the biggest aesthetical difference that comes with the X-Pac is the orange interiors. The color does make it easier to spot the stuff I am reaching for, but the black version offers a gray interior that attracts less attention.
Some backpacks can be too large and lack structure, such as the TOM BIHN Techonaut. The Travel Pack has the right balance of size and structure, which helps me look clean and proper. The structure and support are thanks to the internal framesheet and the robust internal organization.
I have no problem carrying the Travel Pack 3 as an everyday carry, but with some luxury of space, I would likely pack a TOM BIHN Daylight Backpack or Tortuga Prelude Daypack as a daily carry.
While it looks fine on my 6 ft frame, those who find it too bulky can opt for the small version of the bag, new with this version.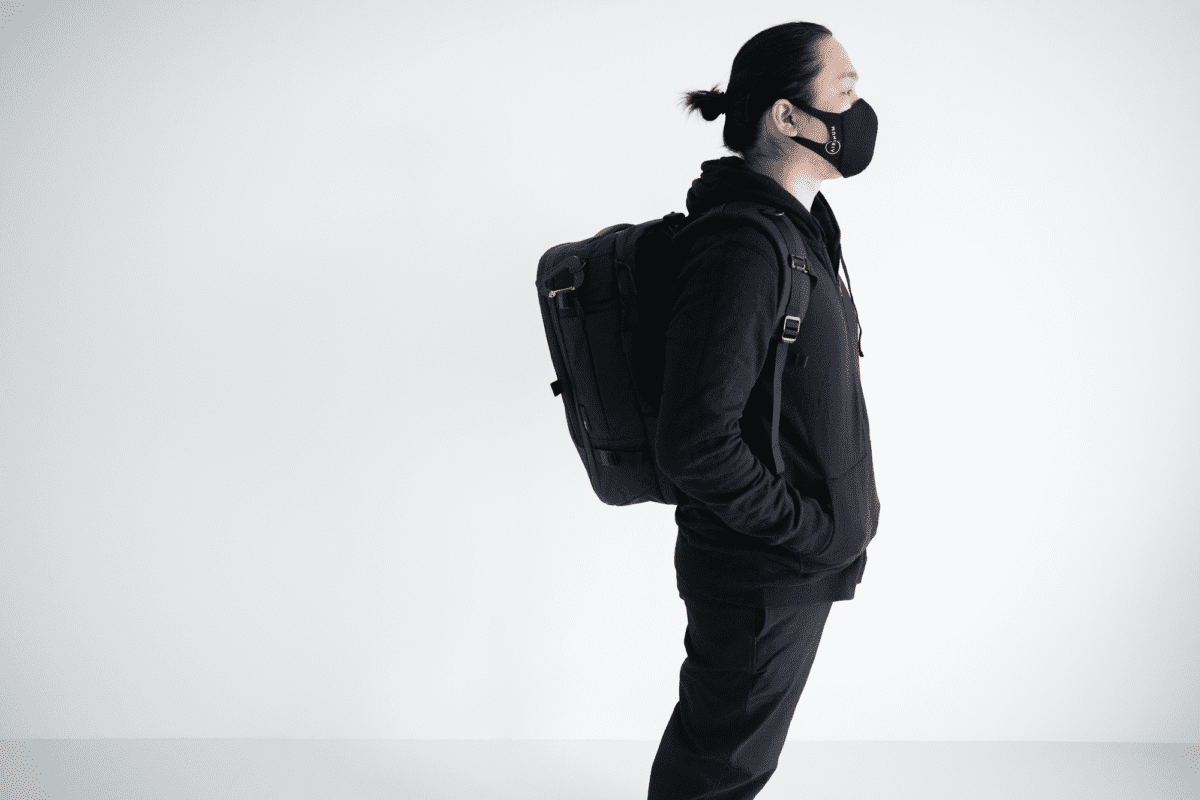 If you are an owner of the Travel Pack or any Aer product, you'll find the style familiar. It's what Aer is known for and probably one of the biggest reasons to choose the Travel Pack 3.
Material
The main material of the bag is 1680D CORDURA® ballistic nylon exterior. As a reader of this blog, you must be already familiar with the wonders of CORDURA® and why so many brands use it.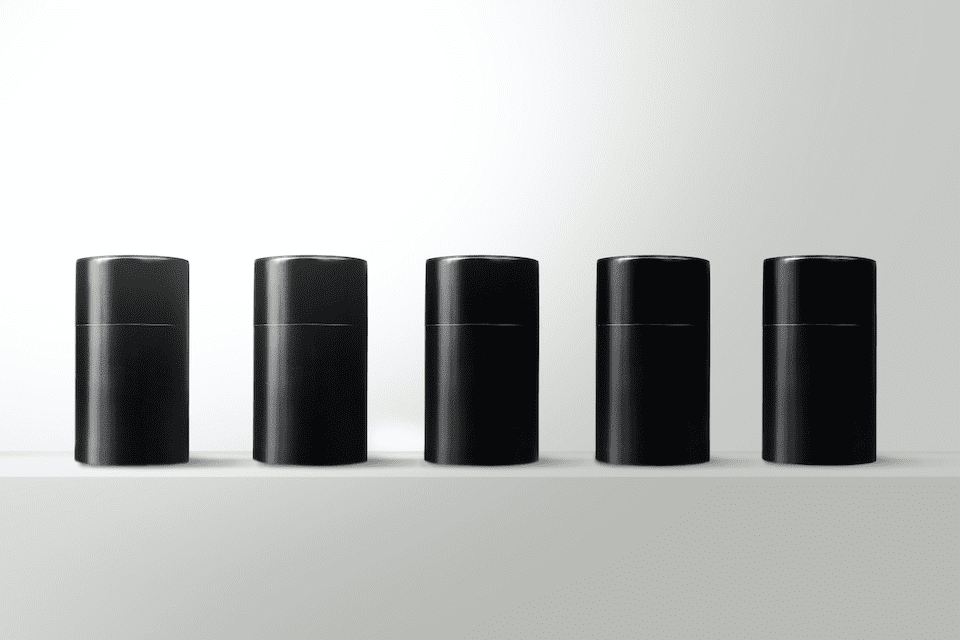 I found a 100 year old company that would create these heirloom quality canisters for me. They are handmade and will keep your tea leaves, coffee beans or anything that you need dry for years to come.
or read review
If you don't, let me break it down real quick.
CORDURA® is a fabric brand, similar to names like GORETEX or Polartec. They are maybe one of the most used fabrics for high-quality bags. Some brands, like the military-influenced GORUCK, even use CORDURA® exclusively.
On the other hand, Ballistic nylon is a type of fabric that was originally developed for military body armor. The word "ballistic" gained popularity because the military used the fabric for anti-fragmentation ballistic jackets during the Vietnam war, where layers upon layers of the fabric were laminated on top of each other to be durable enough to withstand exploding metal, yet at the same time remain flexible for wear.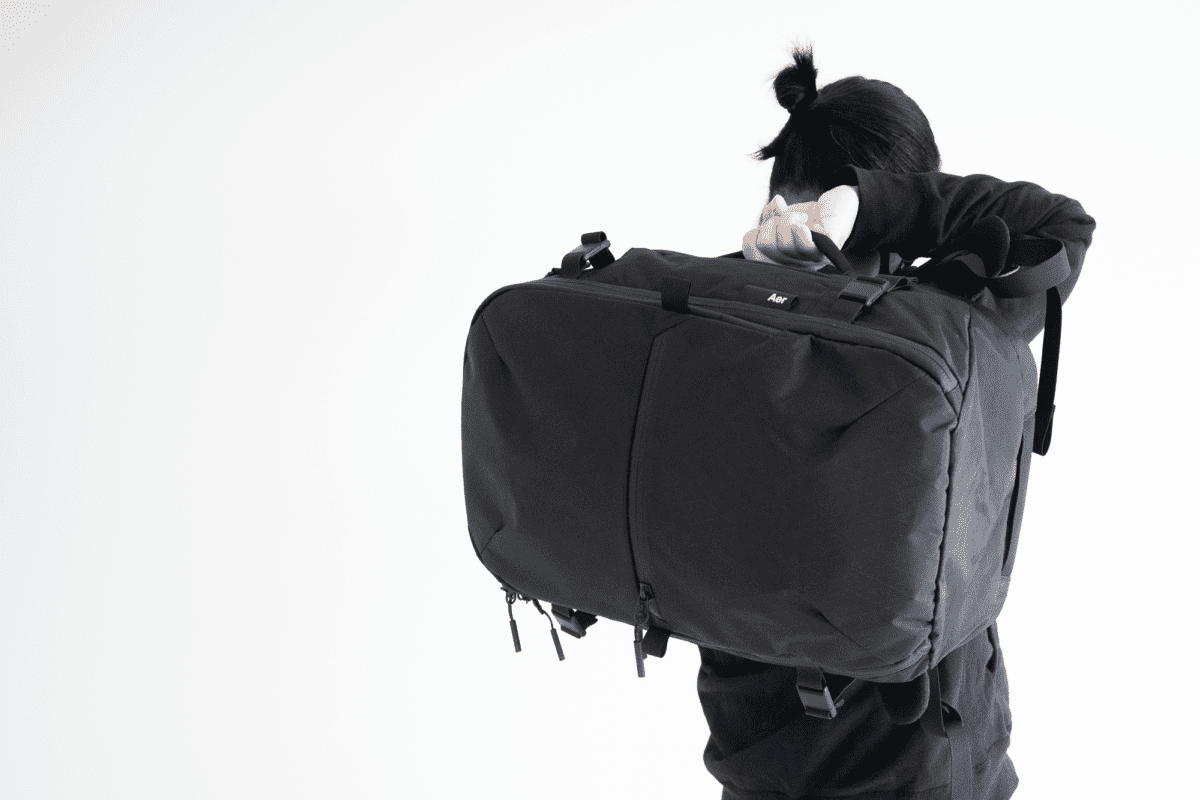 CORDURA® Ballistic fabrics are made with high tenacity nylon 6,6 filament yarns to be dense and rugged to offer enhanced tear and abrasion resistance.
The 1680d refers to the denier count. This bag has one of the highest denier counts I've seen. Even the GORUCK GR1, that design was based on special operations needs, only has 1000d.
You want to note that a higher denier count does not necessarily mean a stronger fabric. It simply refers to the weight of the fabric.
If you want to know if a fabric is stronger, you should look at the "tenacity" or stretch per denier, breaking strength (tenacity x denier), and toughness of a fabric.
This is because stretch and abrasion resistance is mainly attained through molecular manipulation and how a piece of fabric is stretched, spun, or woven.
You also want to note that there is a difference between CORDURA® ballistic nylon and regular CORDURA® nylon (which GORUCK uses). Generally speaking, ballistic nylon weighs more but is stronger and has better tear resistance.
Nylon looks more like canvas, while ballistic nylon is a little shiny and has larger weaves.
One brand has a sole monopoly for zippers at this grade of backpacks when it comes to zippers. You guessed it; it's the almighty YKK. You want to note that only the laptop compartment has YKK® AquaGuard® zippers, which gives your $3000 laptop extra protection from the elements.
You can find Duraflex plastic hardware throughout the bag, such as in a D-ring for you to hang things off.
While materials have largely stayed the same as their predecessor, I noticed an upgrade of the compression straps clasps to Fidlock type clasps.
Usage: Aer Travel Pack 2 and Aer Travel Pack 3 Organization & Feature Comparison
The Travel Pack 2 and 3 are very similar packs. You'll find the experience very similar, and I would encourage you to read my review on the Travel Pack 2 if you haven't already.
In this section, I will be going through each feature again but focus more on the upgrades from version 2 and how it affects the experience.
Top Quick Access
A standard small pocket that you can access from the top. This pocket is pretty standard and can be found on most of Aer's backpacks. I keep smaller things, like AirPods or keys, that I access often.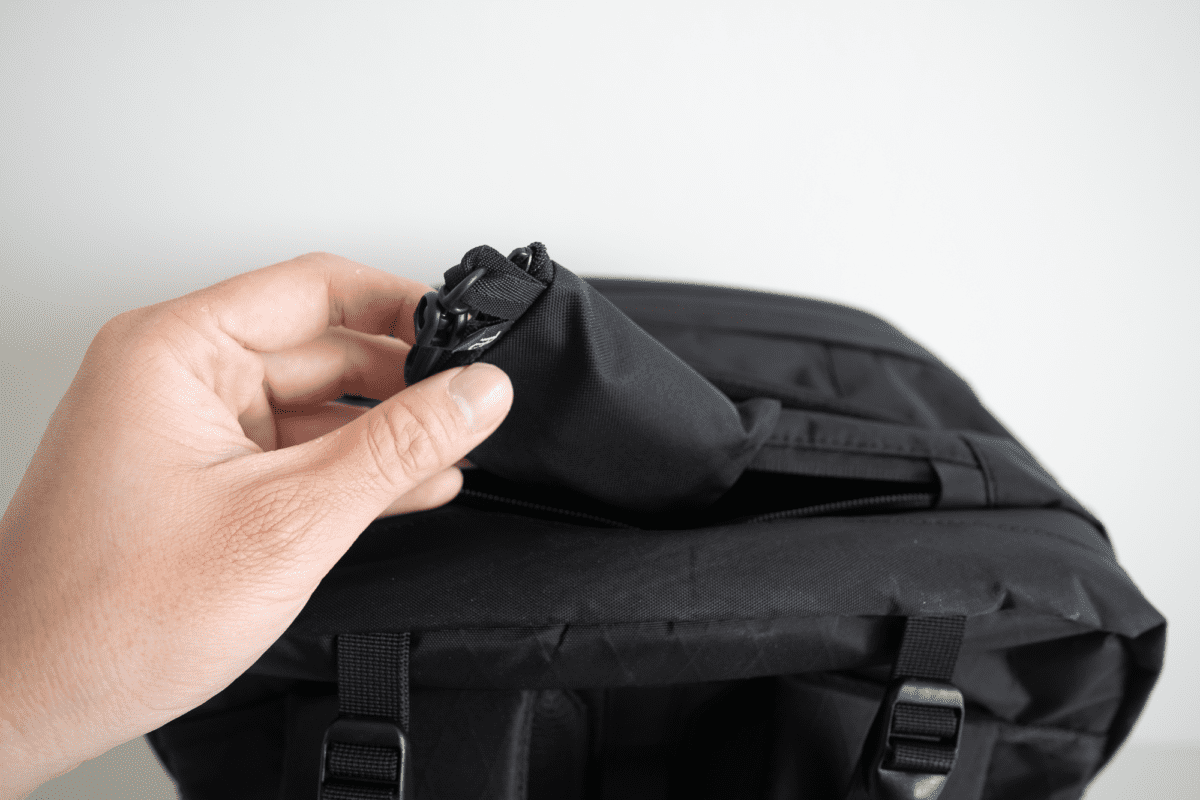 Upgraded from version 2, this pocket is padded and felt-lined in the Travel Pack 3. You'll feel safe having electronics that might scratch easily here.
If you don't have anything that scratches easily, then you might find this a downgrade, since the padding will cause the pocket to take up more space in the main compartment. I am in this camp, although I don't particularly mind it since the extra space it takes up is neglible.
The zipper in version 3 is also smaller and more subtle.
Front Quick Access
Like its predecessors, version 3 comes with a single zip across the middle of the front. The compartment is non-3D that takes up the bottom half of the bag. I usually have quick-access, non-valuables here, such as a portable fan from MUJI or any loose pieces of rubbish in rubbish bin sparse Japan.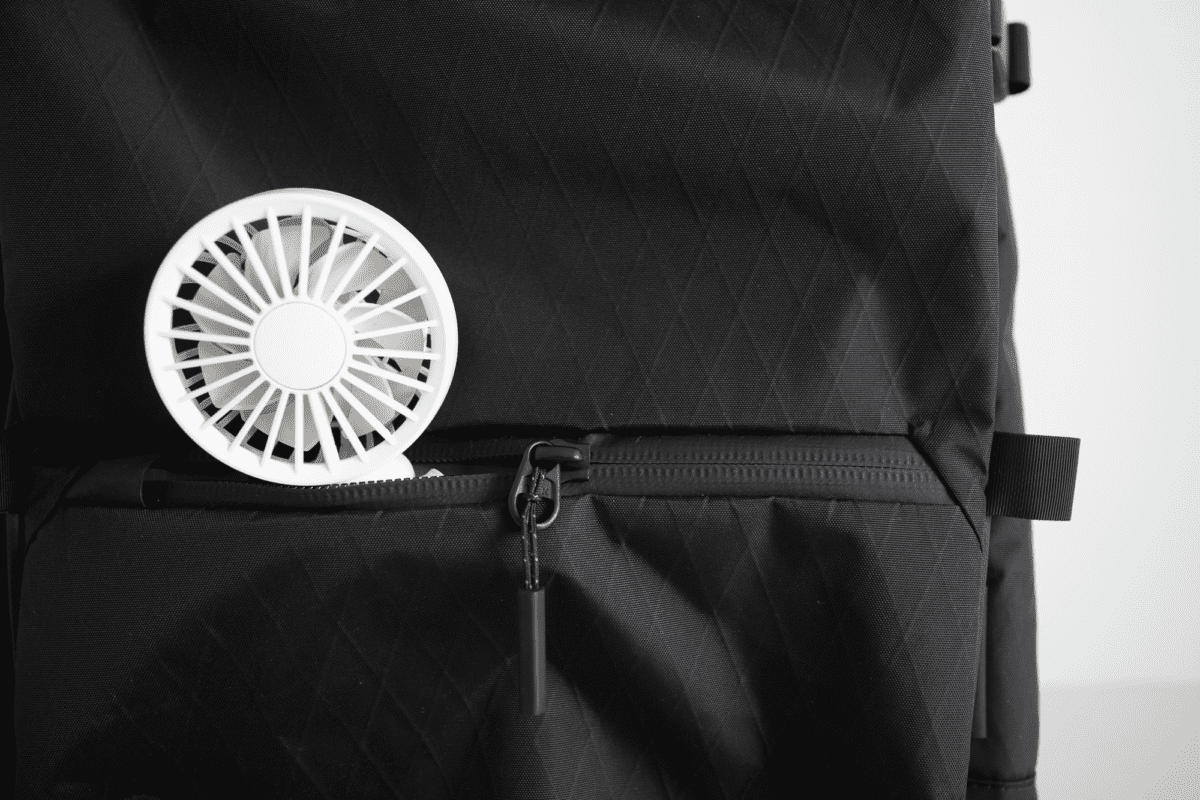 If I'm a pickpocket, this pocket would be, without a doubt, the easiest target for me.
Smart Organization Compartment
The first zipper on the top nearest to you will reveal a compartment full of in-built organization. The organization is almost the same as the Travel Pack 2, except for one small, but very welcomed difference; the two pen slots have been merged into one.
While I bring along my NOMAD Pen when I travel just so that I don't have to fight for shared pens at customs, I rarely bring a pen for any other occasion. Pen slots are so narrow that you usually won't be able to use them for any other purposes. This slightly wider slot is still narrow enough to hold a pen but wide enough to accommodate something like a flashlight.
Some might organize their tech accessories into these slots. The slots are relatively wide to fit a variety of accessories, such as a Magic Mouse or AirPods Pro, but not too baggy that the accessories will move around excessively in them.
I use the Aer Slim Pouch for my tech accessories since I often switch bags. I put the pouch at the bottom of this compartment and filled the slots with my passport, portable utensils set, and flashlight, like the Nitecore MH11.
Main Compartment
The main compartment isn't anything to shout about, but the way it is accessed in the Travel Pack 3 is nothing short of revolutionary. I've always been a fan of compression straps on one-bagging backpacks since they let you make the backpack less bulky for everyday carry.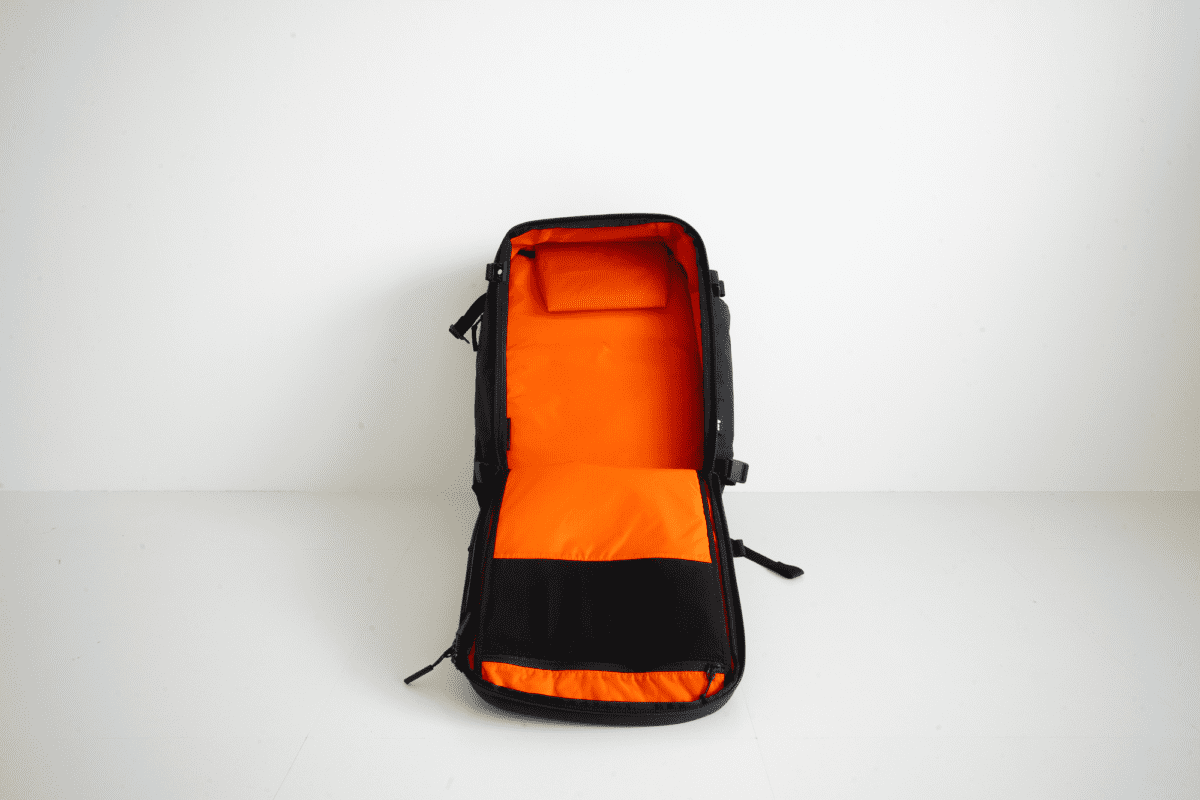 The big issue with compression straps is that they hinder the zippers of the main compartment, like on the GORUCK GR3 and the Aer Travel Pack 2. The Aer Travel Pack 3 has compression straps between the zippers, so you don't have to undo them to unzip.
There is a mesh zippered pocket on the inside of this compartment.
No more shoe compartment
One compartment that went away was the shoe compartment. It was a compartment, accessible from the bottom, that could fit up to size 13 shoes. The compartment separated your dirty shoes from the clean clothing in the main compartment.
I agree that it wasn't necessary.
Most one baggers would bring a pair of shoes and a pair of open footwear, like the Xero Shoes Z-Trek. Because shoes take up quite a bit of space, I usually wear them when I fly and change out to a pair of sandals after check-in. For my sandals, I would keep them into a TOM BIHN Stuff Sack. It gave me more versatility in packing, rather than an in-built organization that takes up more space than I need. For a one-bagger, every bit of space counts.
Laptop Compartment
In this digital age, multiple devices are the norm, allowing you to bring along a laptop and a tablet. Aer knows this and added a slot in here, something that was not in version 2. The slot is padded, so you won't have to worry about your devices rubbing against each other as you are on the move.
While I would only bring a single laptop, the slot helped when I had documents that I needed to carry along. I am allergic to paper, but it's hard to escape them living in Japan.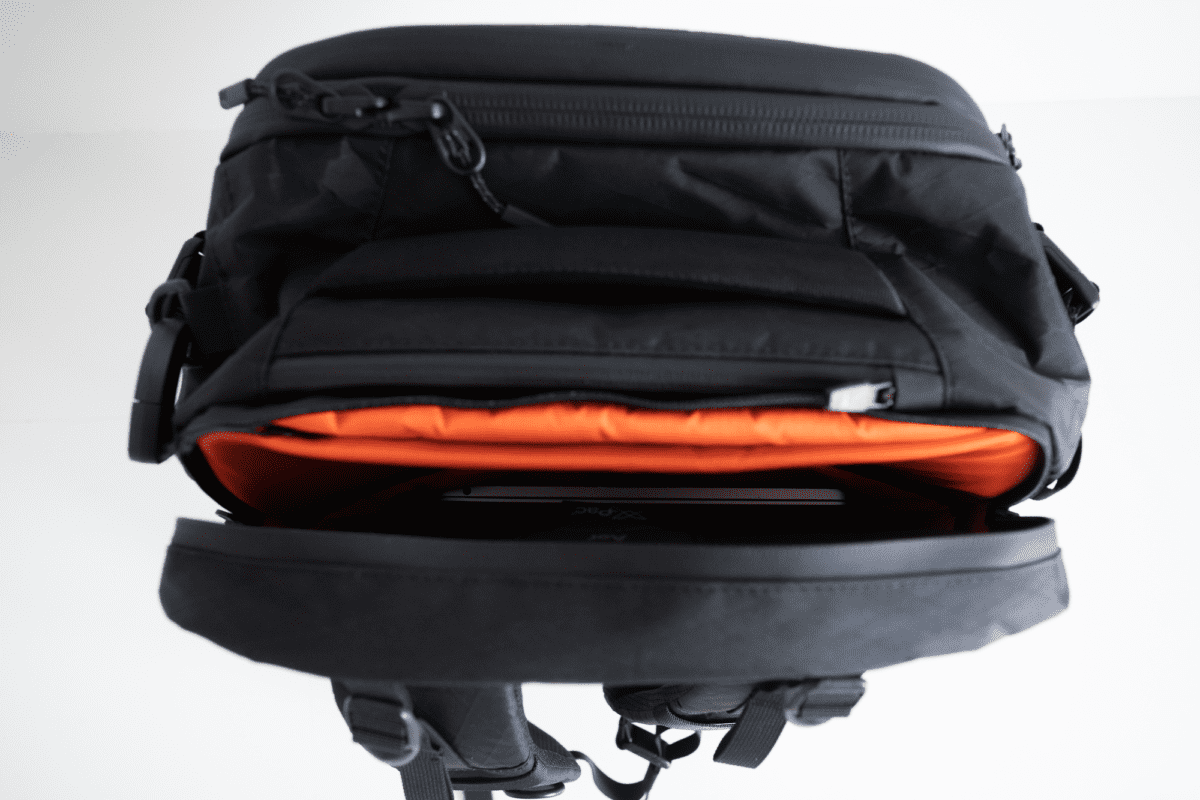 Another difference I noticed was that the zippers opened less on the Travel Pack 3 than version 2. In version 2, you could open it down half the bag, while in version 3, the zippers go down to about a quarter down the side.
I thought a quarter was just right for you to reach into the compartment and would prevent users from mindlessly and unnecessarily opening it all the way, wasting that wee bit of time.
There is a hidden padded pocket in here that I nearly missed. It's great for cables and chargers, like the Satechi Wall Chargers, that you need to pull out with your laptop.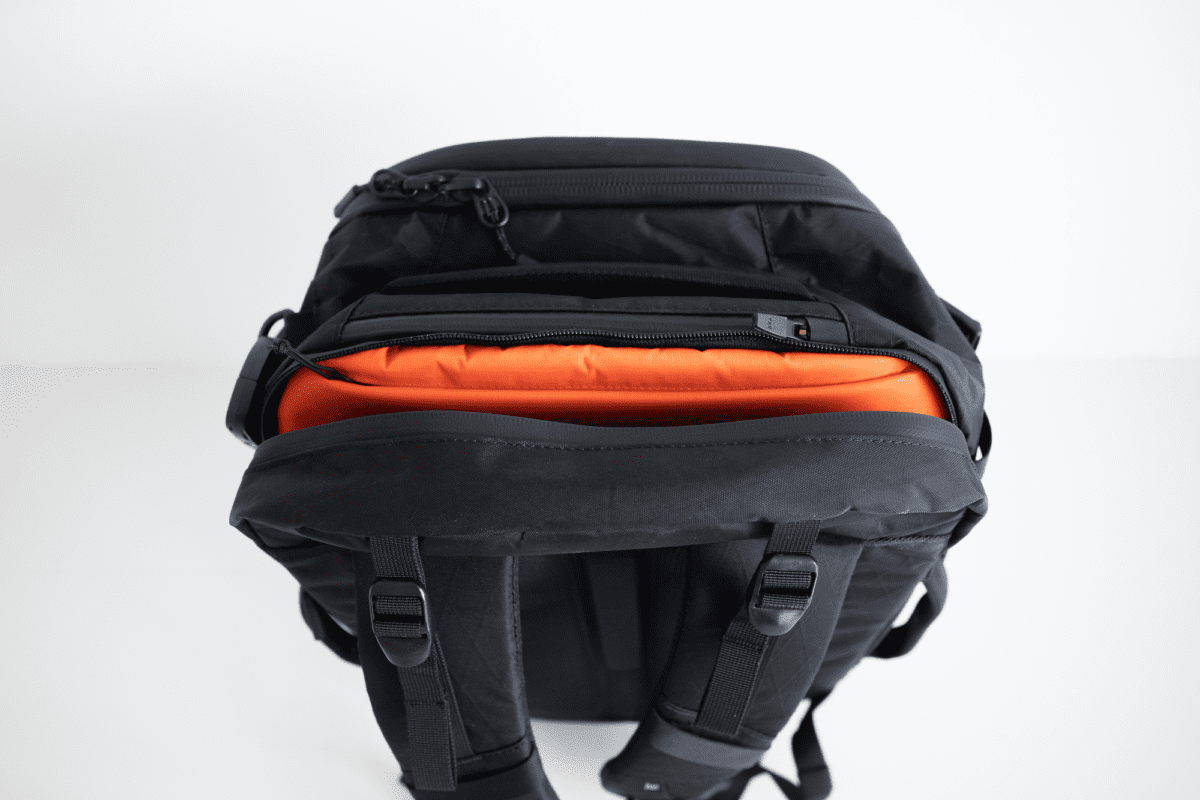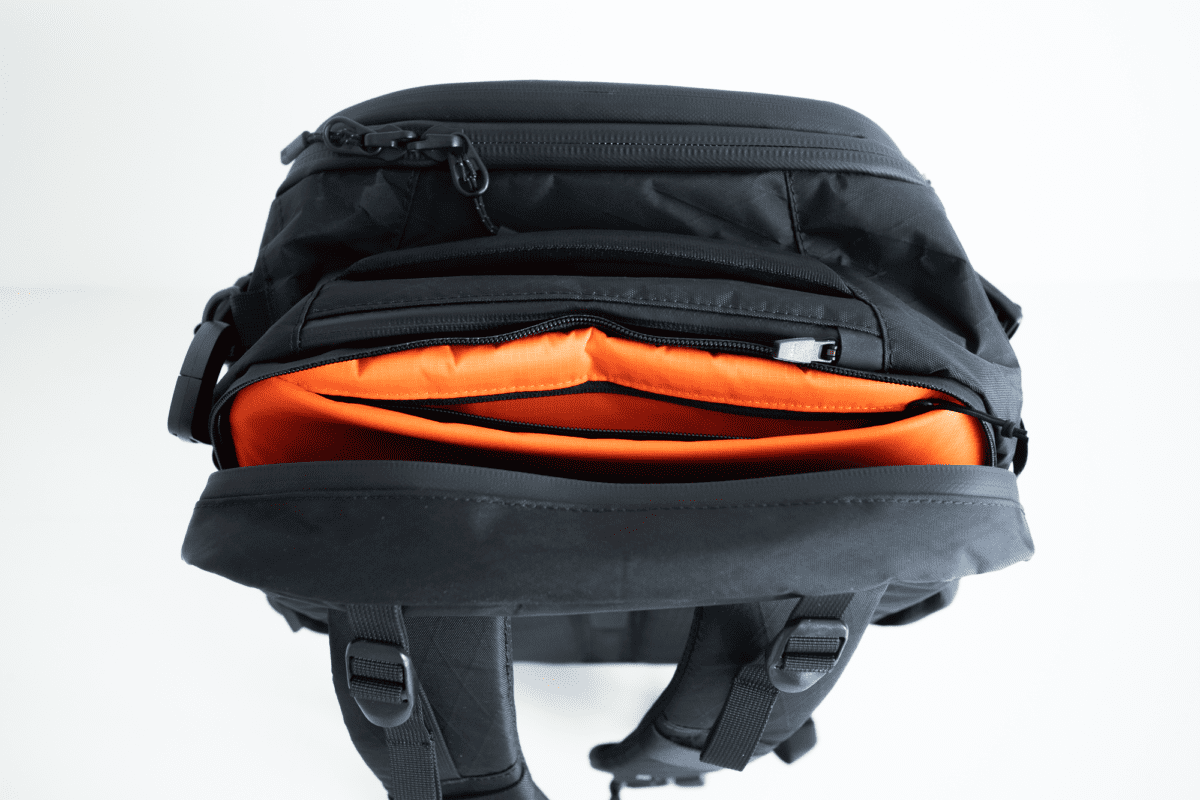 Update: Brought it to Seoul with two 16-inch Macbook Pro in the Aer Tech Folio and was able to fit with no problem. It was a little tight trying to pull it out, but bearable.
Load-Lifting Shoulder Straps
Perhaps the biggest and most obvious upgrade is the all-new load-lifting shoulder straps. These straps are adjustable from straps on the top of the bag. They rebalance the backpack according to the length of your back and the amount of weight you are holding. You just kinda pull both of it while you have it on till you feel comfortable.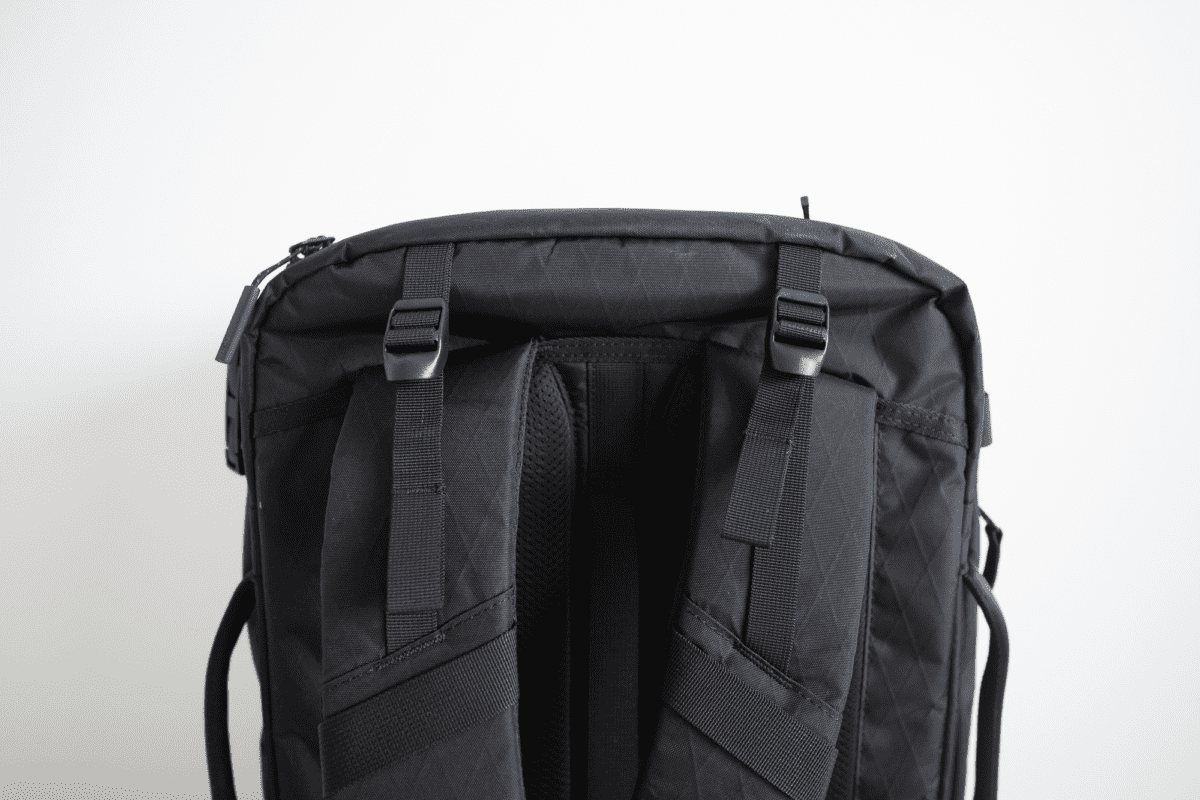 The last backpack I reviewed with this feature was the Tortuga Prelude Backpack, and I can say it is something I would look for in a one-bagging backpack.
Like the compression straps clasp, the sternum strap clasp has been upgraded to Fidlock.
Conclusion
The Travel Pack 2 from Aer has long been one of my favorite bags for one bagging. The Travel Pack 3 elevated that experience with a few upgrades like load-lifting shoulder straps and compression straps that don't hinder access to the main compartments.
While the upgrades are excellent, I personally wouldn't get a Travel Pack 3 if I already have a Travel Pack 2. Aer has probably shot themselves in the foot by making the Travel Pack 2 so awesome that it would be hard to justify $249 for version 3.
If you never had a travel backpack from Aer, then the Aer Travel Pack 3 is the one for you. It is $19 more expensive than version 2, but the upgrades are well worth it.
Additional Images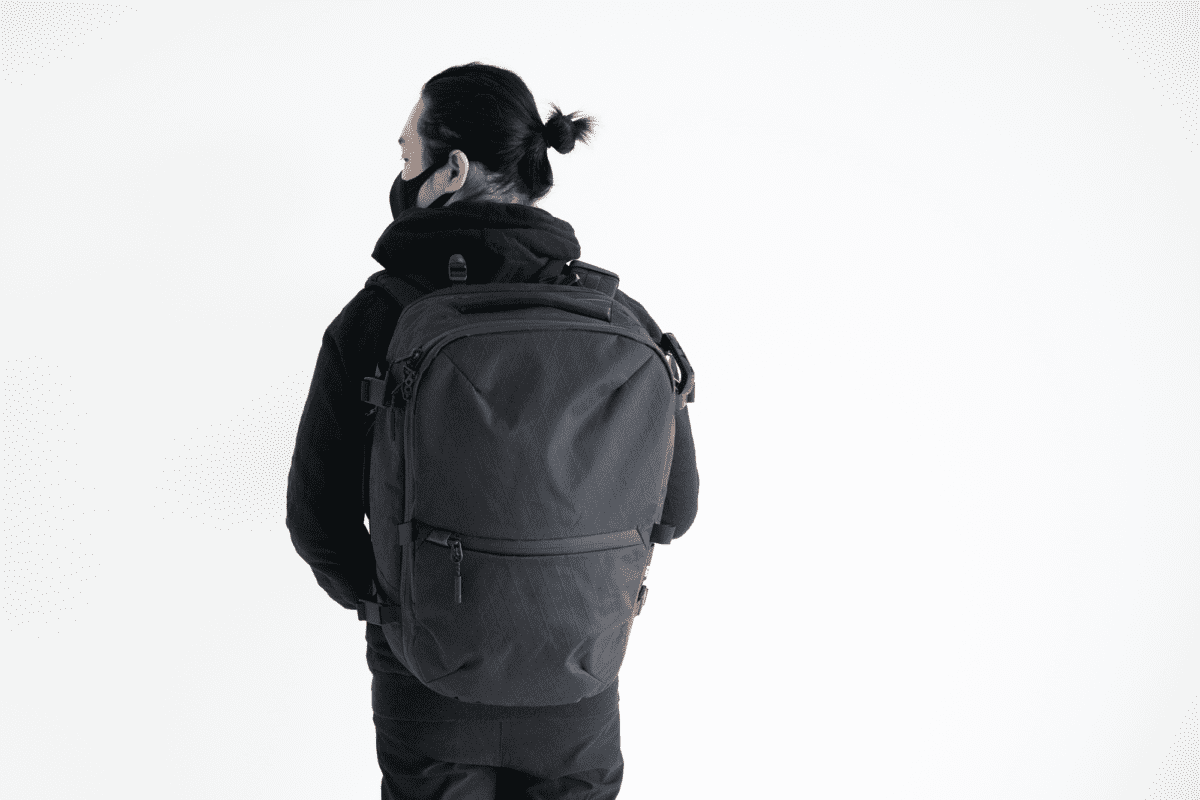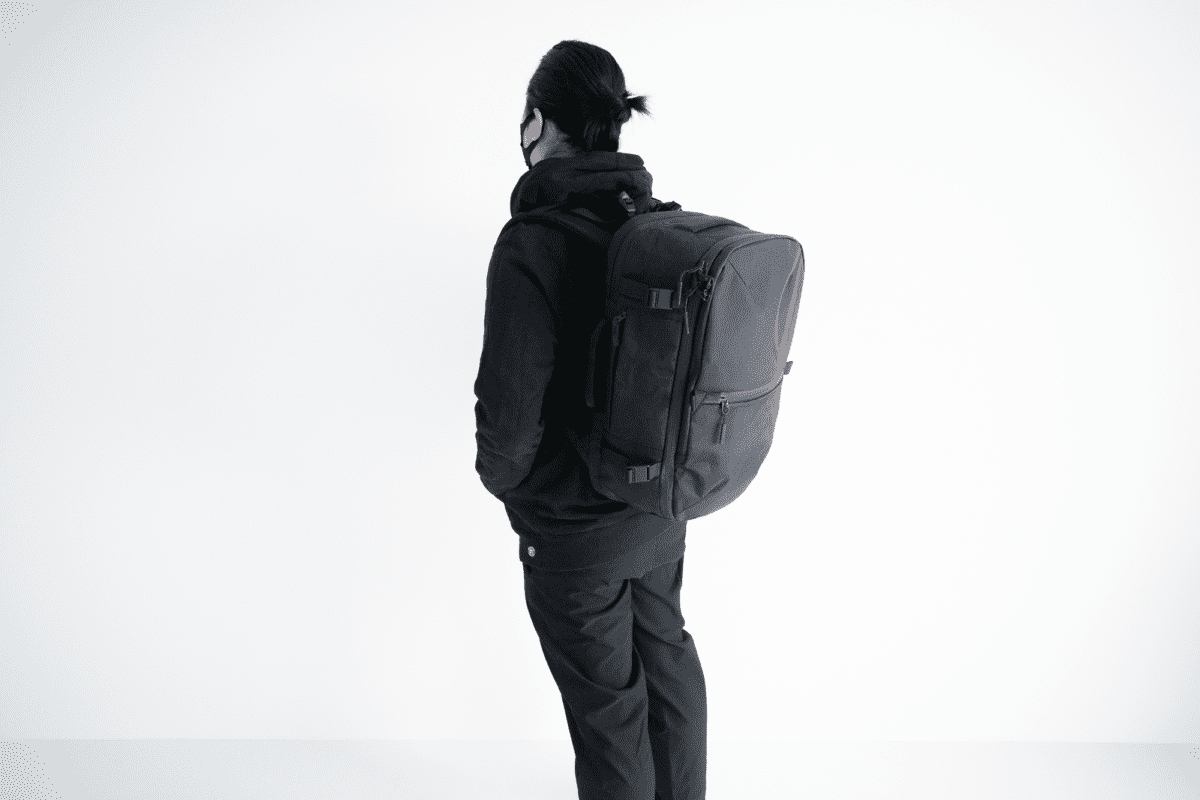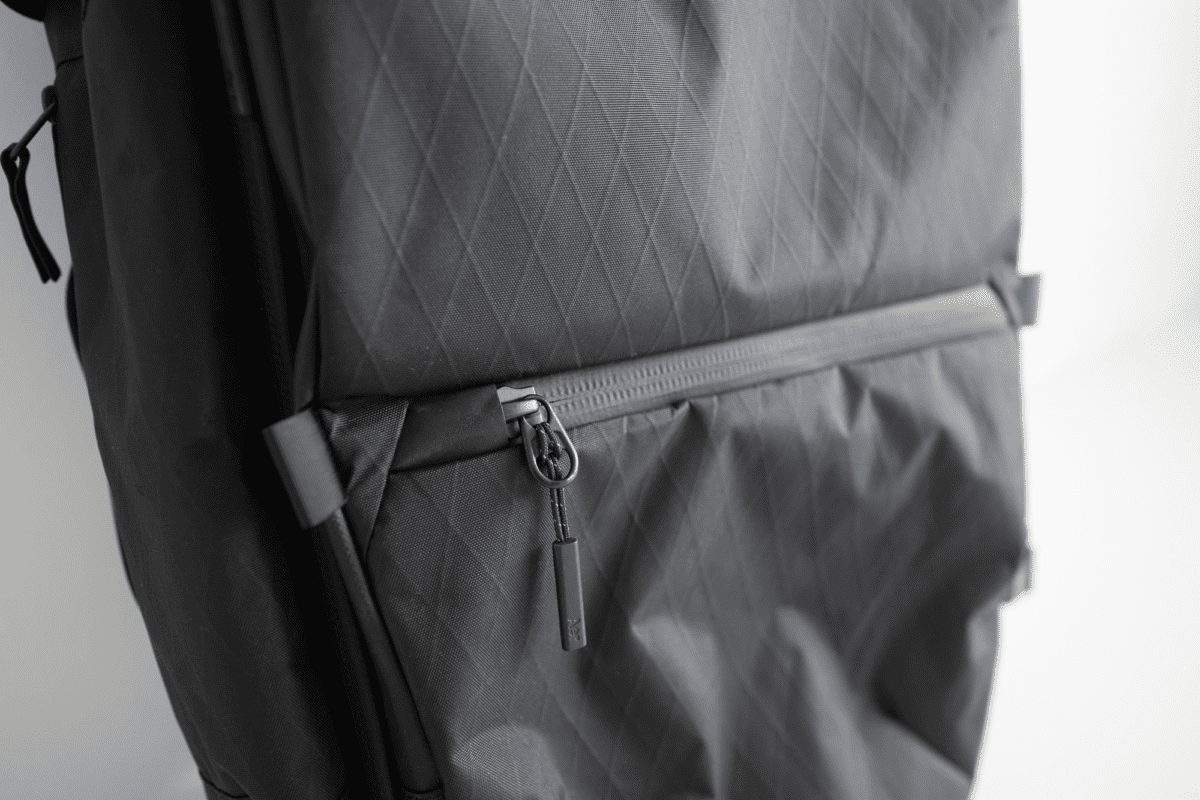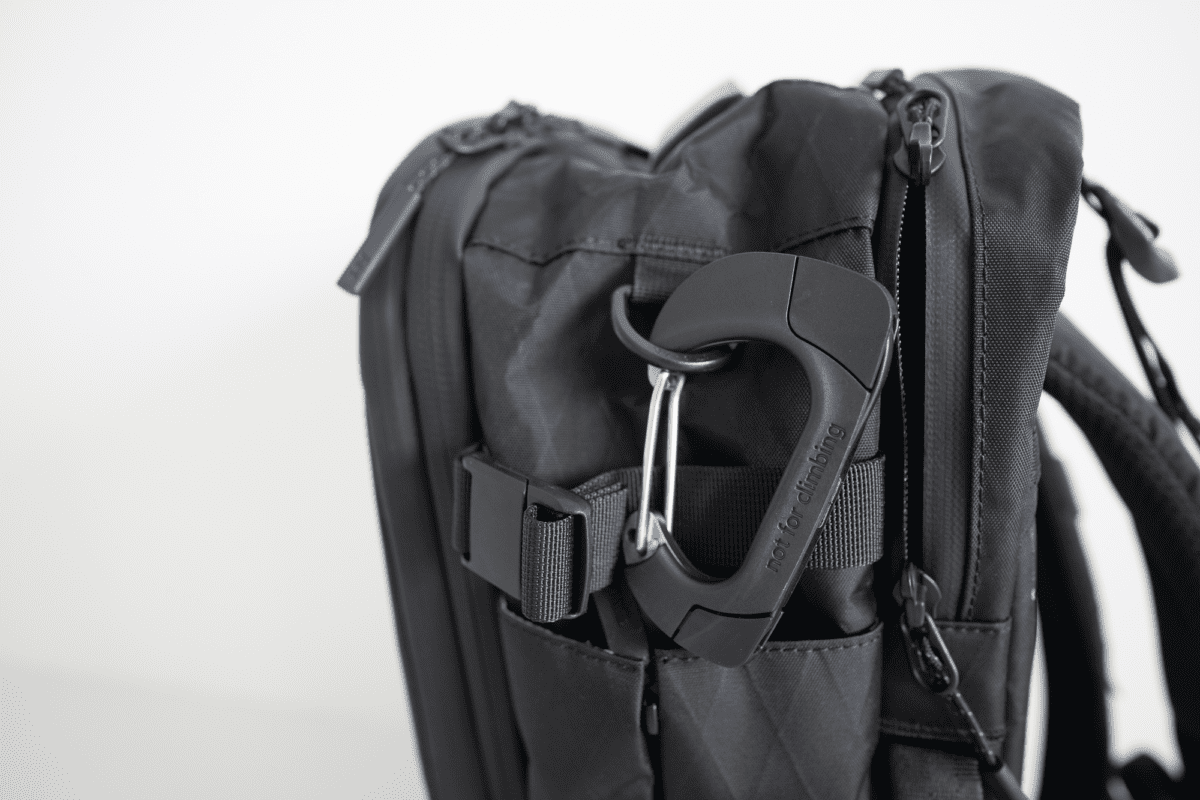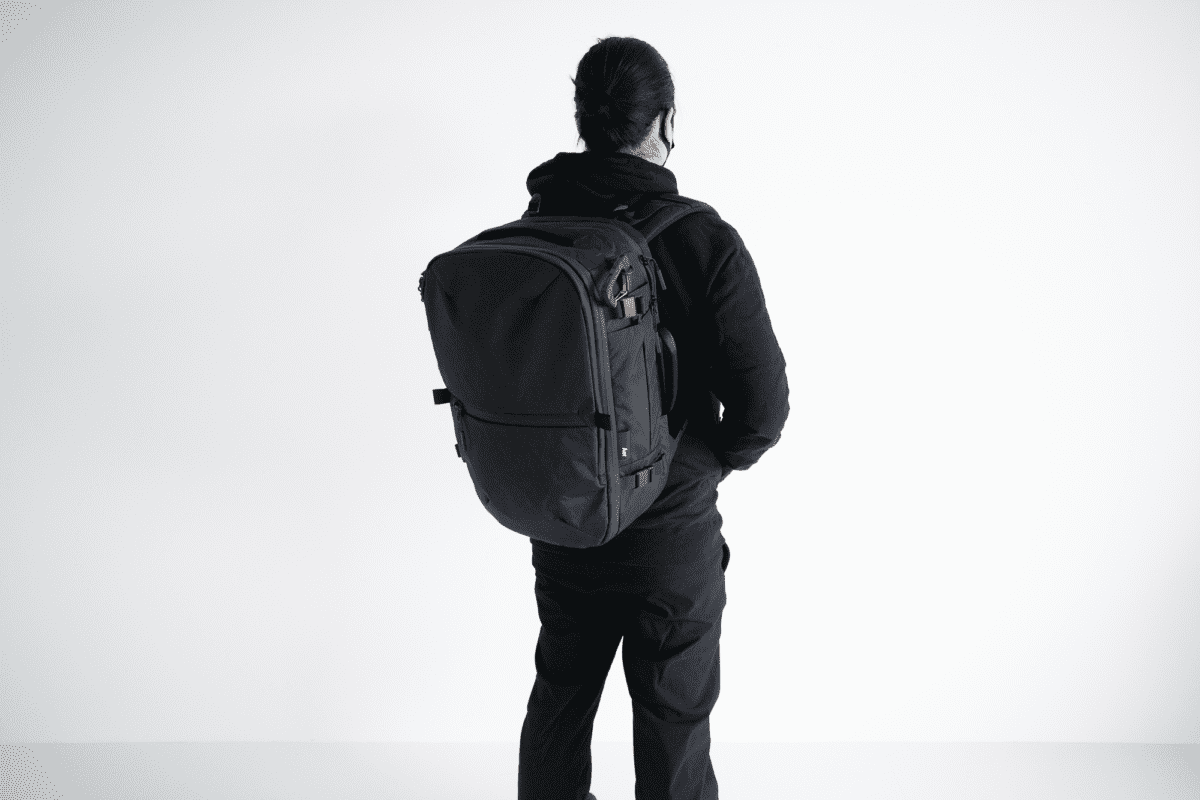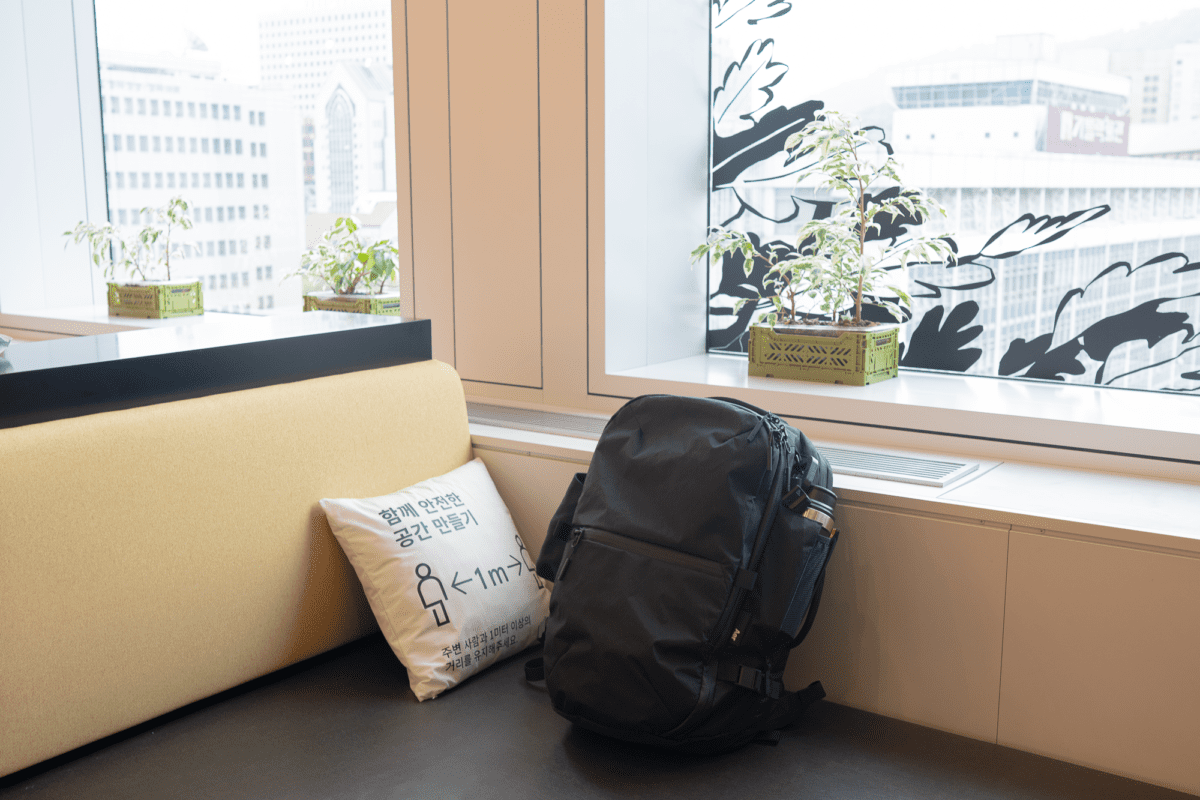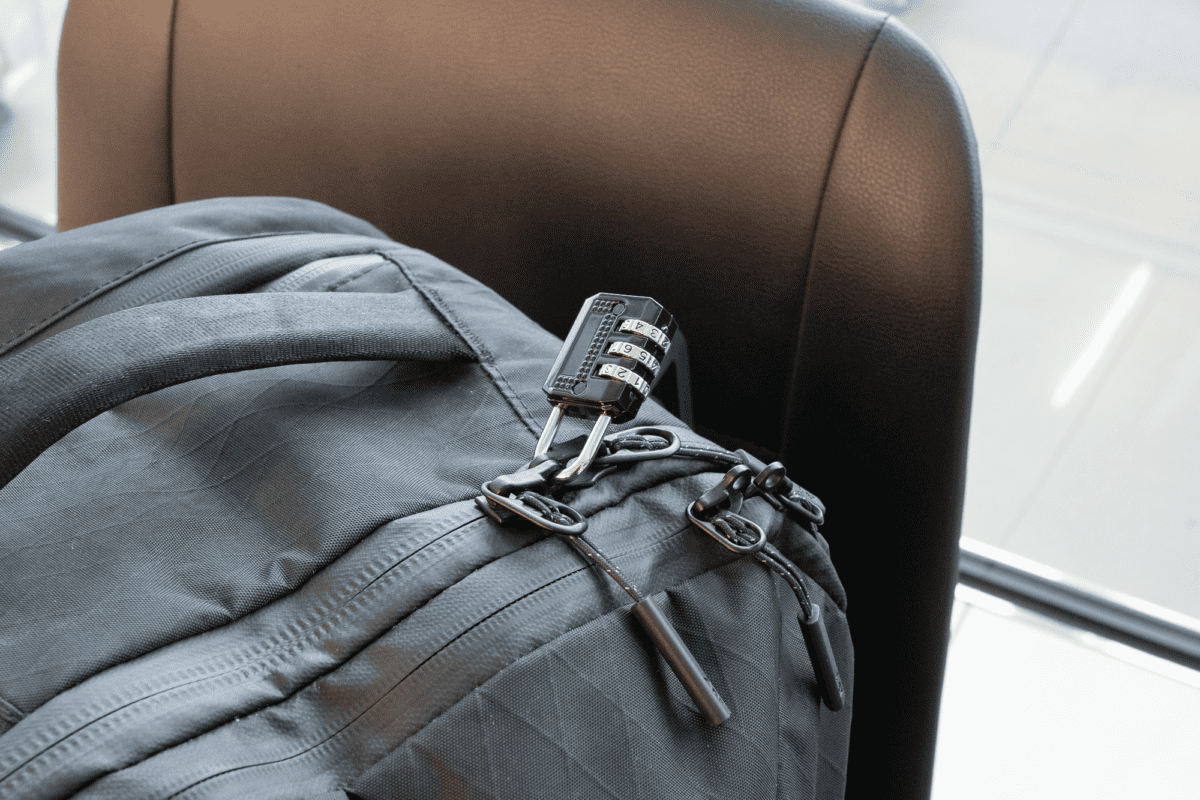 Like this review? See all of my in-depth reviews.
Also, consider supporting me by being a Patreon. Every cent given will go back into improving the content of this website.
Tagged aer backpack bag ballistic nylon cordura fidlock review water-resistant x-pac