This website is made possible by readers. I may earn a small commission when you buy through the links in this article at no extra cost to you. Learn more.
Details
Price $230 on aersf.com
Dimensions 13.5″ (w) x 21.5″ (h) x 8.5″ (d) / 340mm (w) x 550mm (h) x 220mm (d)
Weight 1678g / 3 lb 7oz
Material 1680D CORDURA® ballistic nylon exterior
Volume 33 liters
Overview
Aer is a crazy stylish brand. It's made for the serious traveler, but yet manages to remain super classy. I'm not just talking about the product itself, but the branding, the marketing, the site design, everything…
I thought this was right up my alley when they sent over the much raved about, Travel Pack 2. I review a quite a bit of travel gear but this one got me the most excited I've ever been for awhile.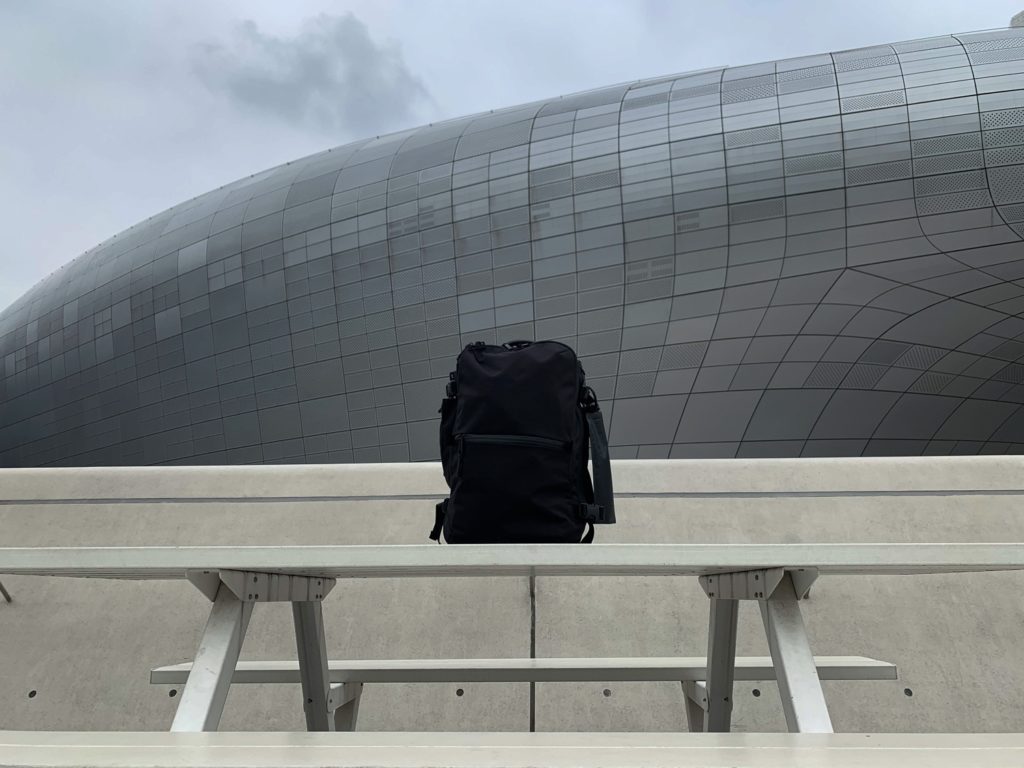 Style
This is, without a doubt, one of the most stylish bags I have. Maybe stylish isn't a good word to describe Aer, because I own a lot of stylish bags and apparel. What sets Aer above the rest is perhaps a little something called class.
As a designer myself, I am always very impressed when a brand has their shit together. You can tell from the details that solid creative direction and quality control has molded the Aer brand and their products into the stellar state they are currently in.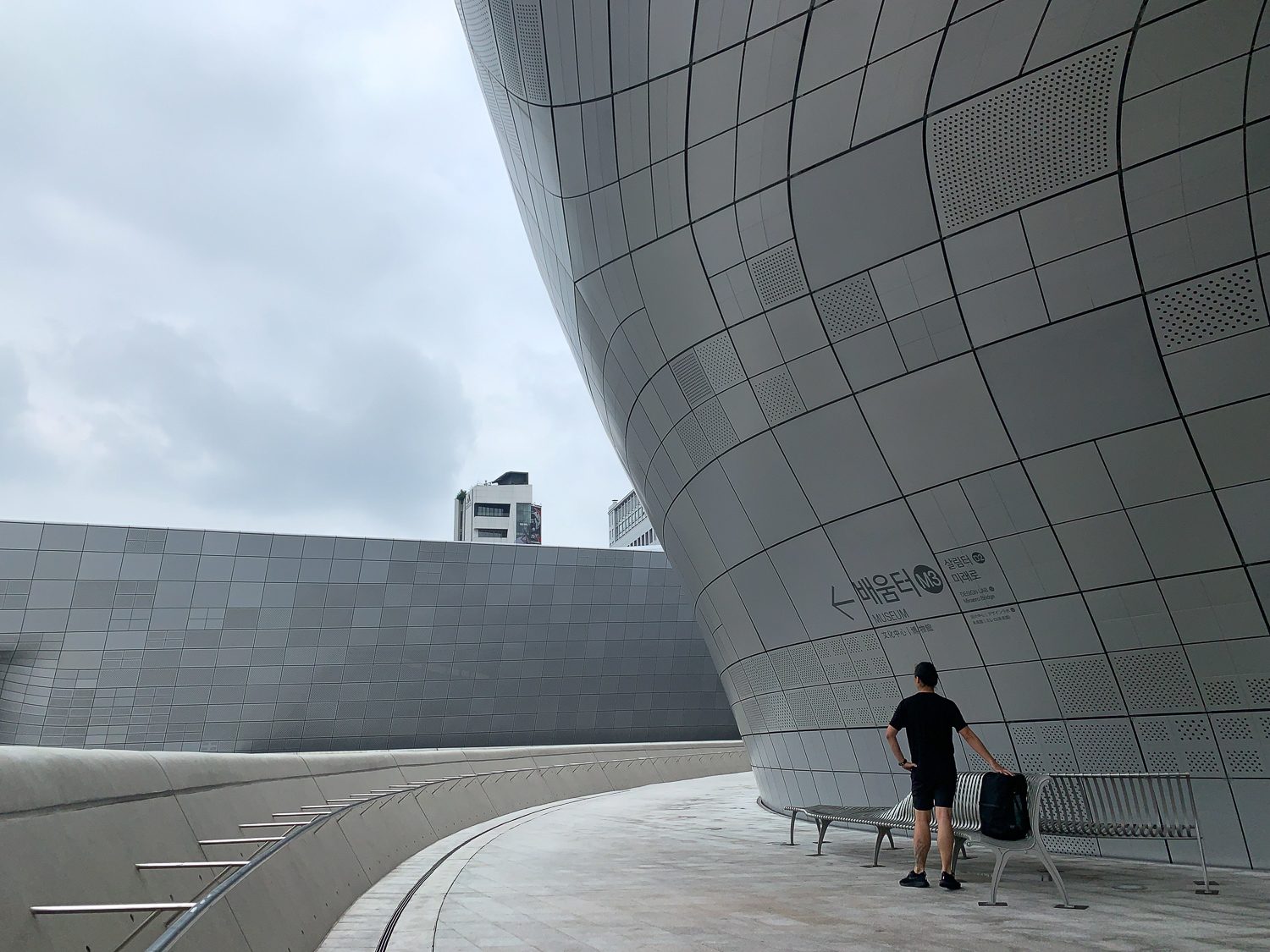 I don't usually talk about packaging when I review products because I always think that the product design can usually carry it's own weight without the need for any excessive packaging.
But Aer bags came dressed for a killer first impression. Neatly packed in a non-crummy box, the Travel Pack even comes with its own protector bag. The brand tags were also beautifully designed. And to really seal the deal, a handwritten thank you note was included in my package. Talk about class.
I had high expectations even before using the bag. Their brand and site design is on point, so I expected nothing less from this bag that was featured in Wirecutter's "The Best Carry-On Travel Backpacks" list.
Indeed, I was not disappointed.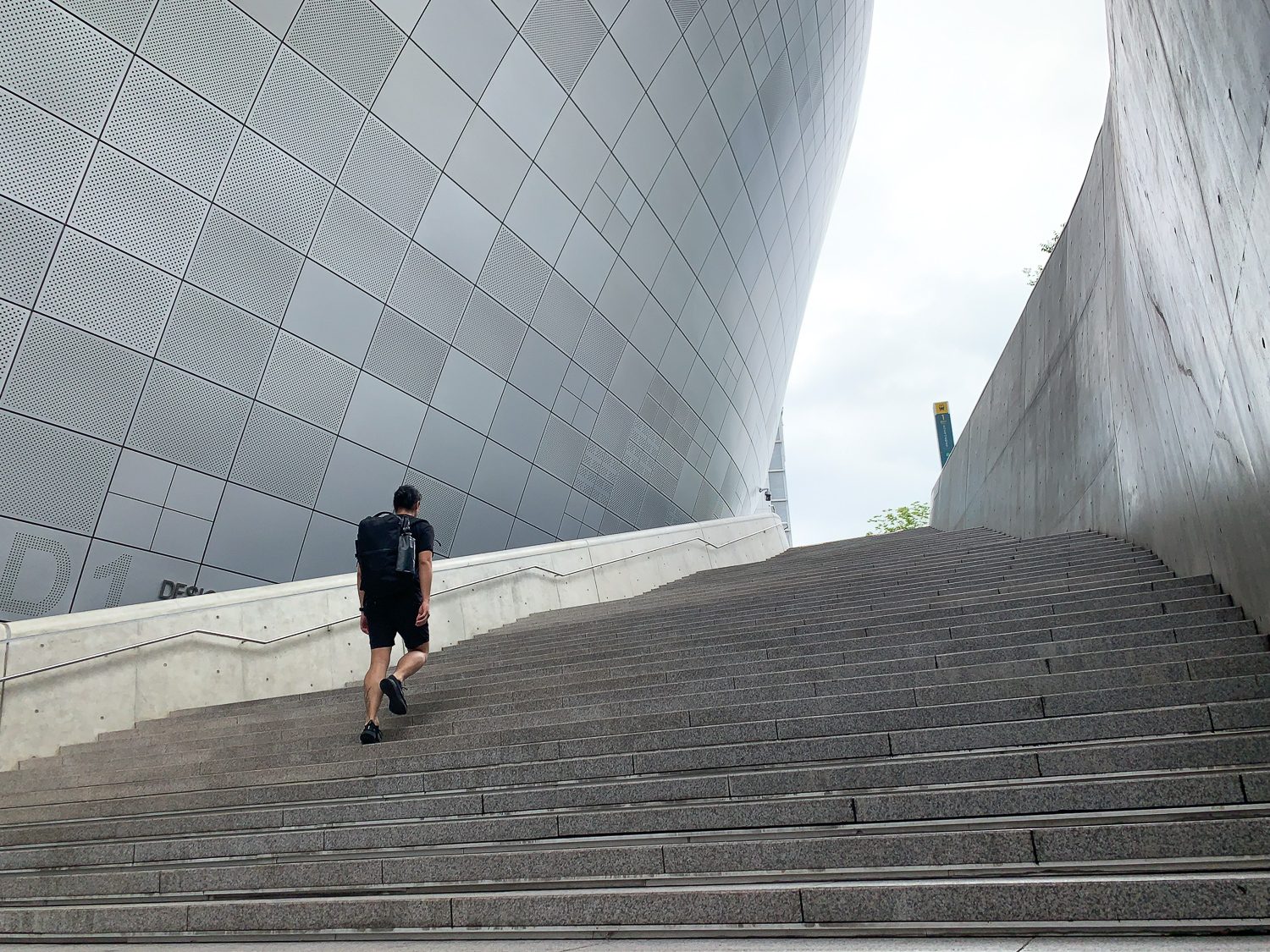 The bag looks so understated and cool, but not pretentious. It looks simple, but not basic. It seems like it checks all the boxes, without trying too hard.
The bag comes in grey, black camo and black. Since I only wear and review products that are black, no prizes for those who guessed which I went with.
But no one likes ads, so I got rid of them. If my articles helped you, I ask for your support so I can continue to provide unbiased reviews and recommendations. Every cent donated through Patreon will go into improving the quality of this site.
The reason why you don't see the bag in more colors, is because ballistic nylon, the material this bag is utilizing is very hard to dye, which is why they are often available only in black (good for me).
Another delightful detail was how much attention they paid to keeping the entire bag looking cohesive. In places where other brands usually wouldn't bother, the YKK zippers on the Travel Pack 2 looked to be coated matte black for a sweet finishing touch.
Fit
I'm 6'0″ (182cm) and 187 lbs (85kg) at the time of this post. I'm used to bulky bags like the Tortuga Outbreaker, but for a 33l bag, the Aer Travel Pack 2 feels pretty compact.
The dimensions of this bag is about the same as the 42l-capacity CabinZero Classic Pro but it somehow doesn't feel as big. It might be because the compartments were all properly designed to fit their intended contents just right.
The bag's fit felt like it hit the "just right" spot for a 33l bag.
Branding
This bag wins big points for me, since I've this crazy obsession for products with minimal external branding.
While technically, there's a black on black deboss on the zipper pulls and a small "Aer" logo on the side, this is probably as close to no branding you are going to get.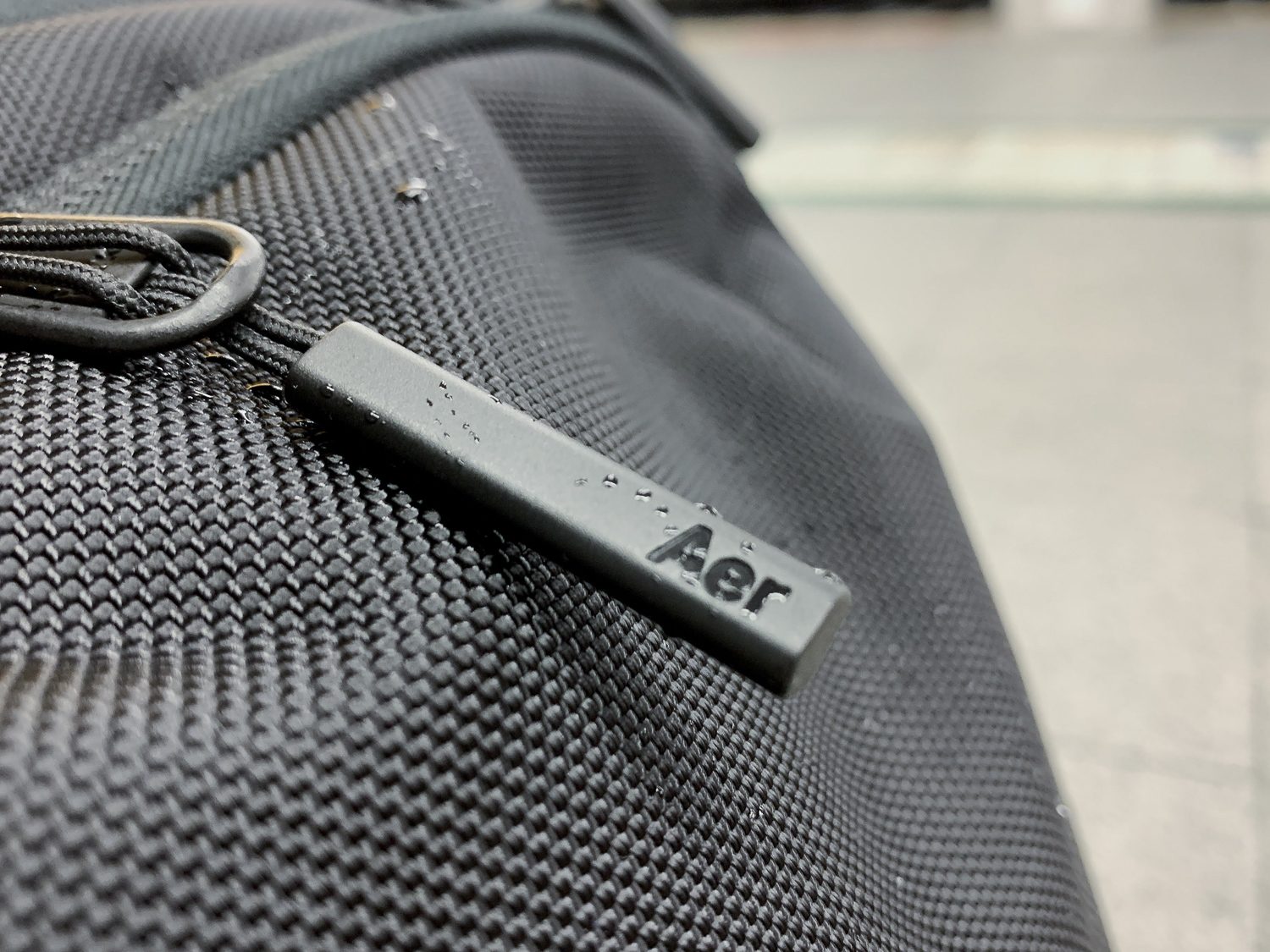 As an ex-advertising creative, I've worked with many brands who can never restrain themselves when it comes to over-branding. Brands who are able to do so displays a level of design maturity and product confidence and have my utmost respect.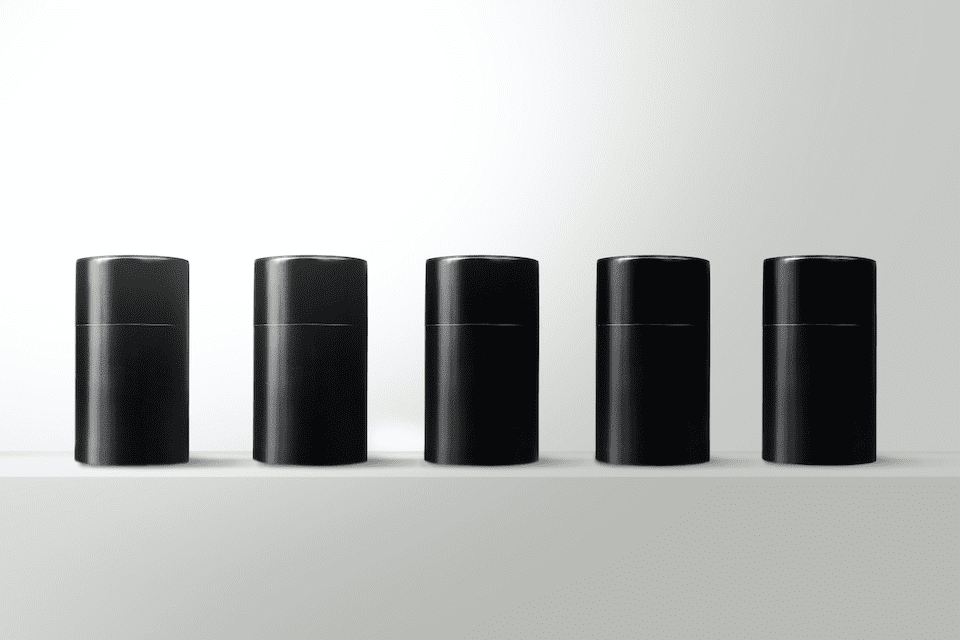 I found a 100 year old company that would create these heirloom quality canisters for me. They are handmade and will keep your tea leaves, coffee beans or anything that you need dry for years to come.
or read review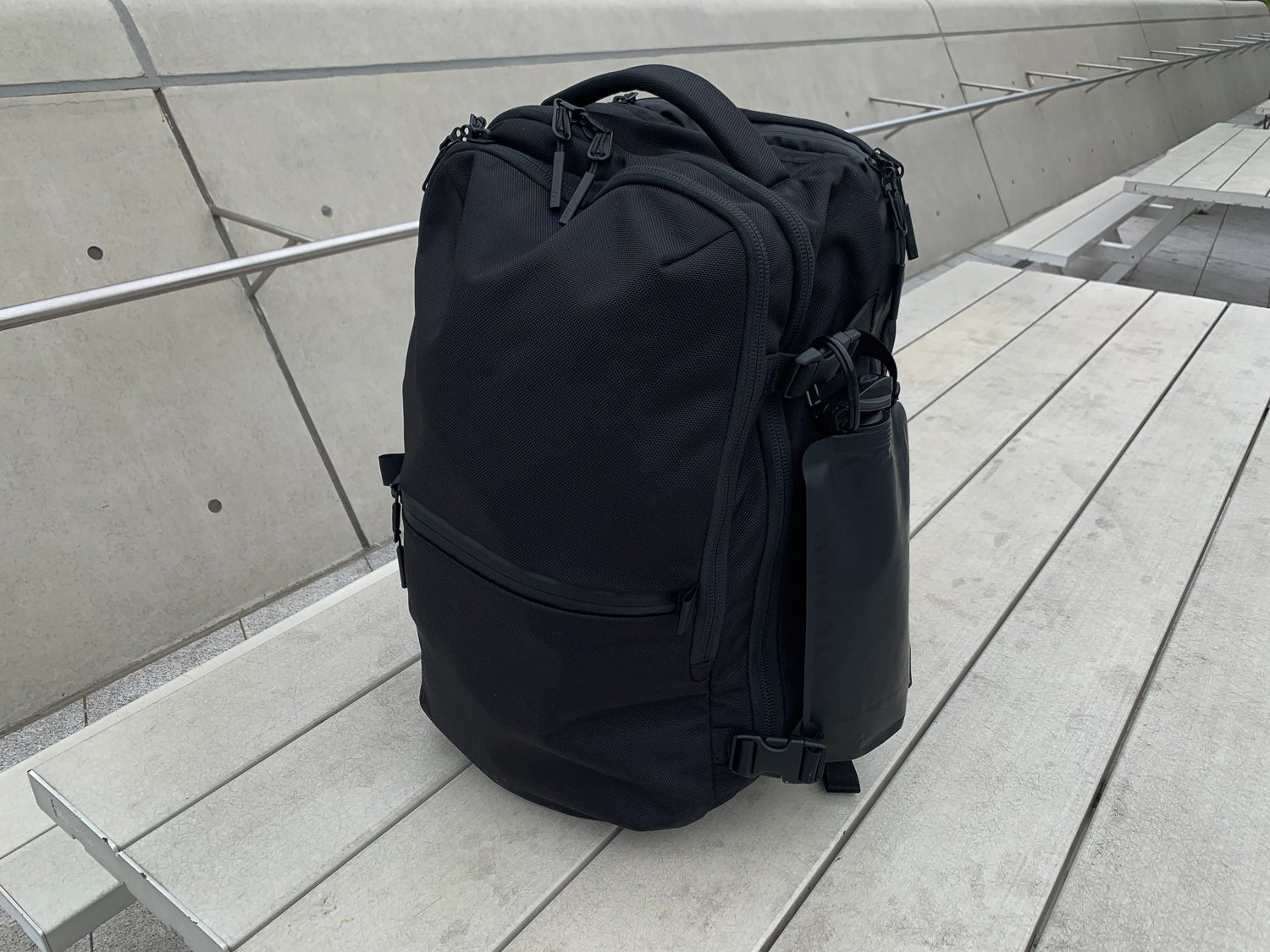 Materials
The main material of the bag is 1680D CORDURA® ballistic nylon exterior. As a reader of this blog, you must be already familiar with the wonders of CORDURA® and why so many brands use it.
If you don't, let me break it down real quick.
CORDURA® is a fabric brand, similar to names like GORETEX or Polartec. They are maybe one of the most used fabrics when it comes to high quality bags. Some brands, like the military-influenced GORUCK, even uses CORDURA® exclusively.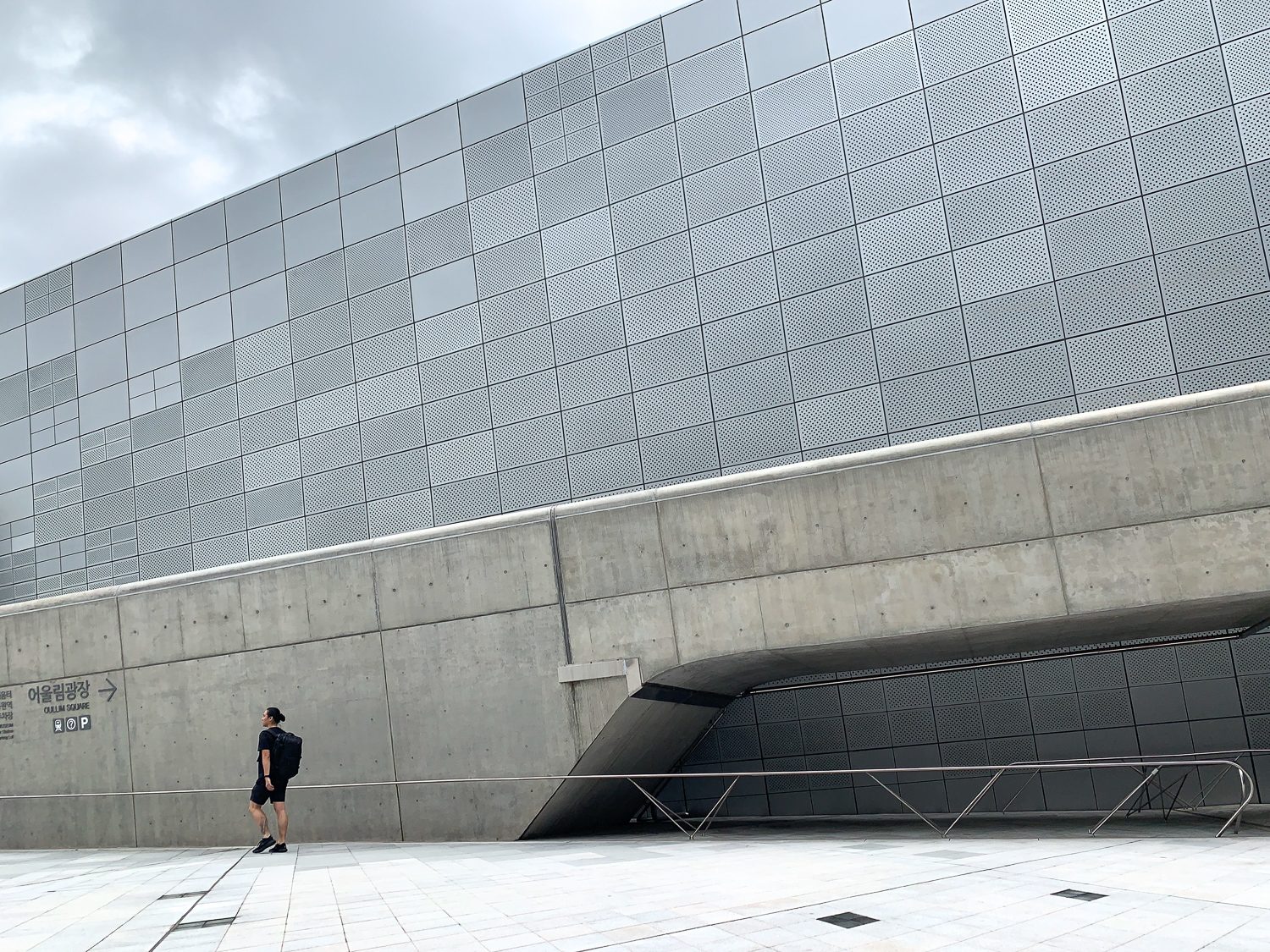 Ballistic nylon, on the other hand, is a type of fabric was originally developed for military body armor. The word "ballistic" gained popularity because the fabric was used for anti-fragmentation ballistic jackets during the Vietnam war where layers upon layers of the fabric was laminated on top of each other to be durable enough to withstand exploding metal, yet at the same time remain flexible for wear.
CORDURA® Ballistic fabrics are made with high tenacity nylon 6,6 filament yarns to be dense and rugged, in order to be able to offer enhanced tear and abrasion resistance.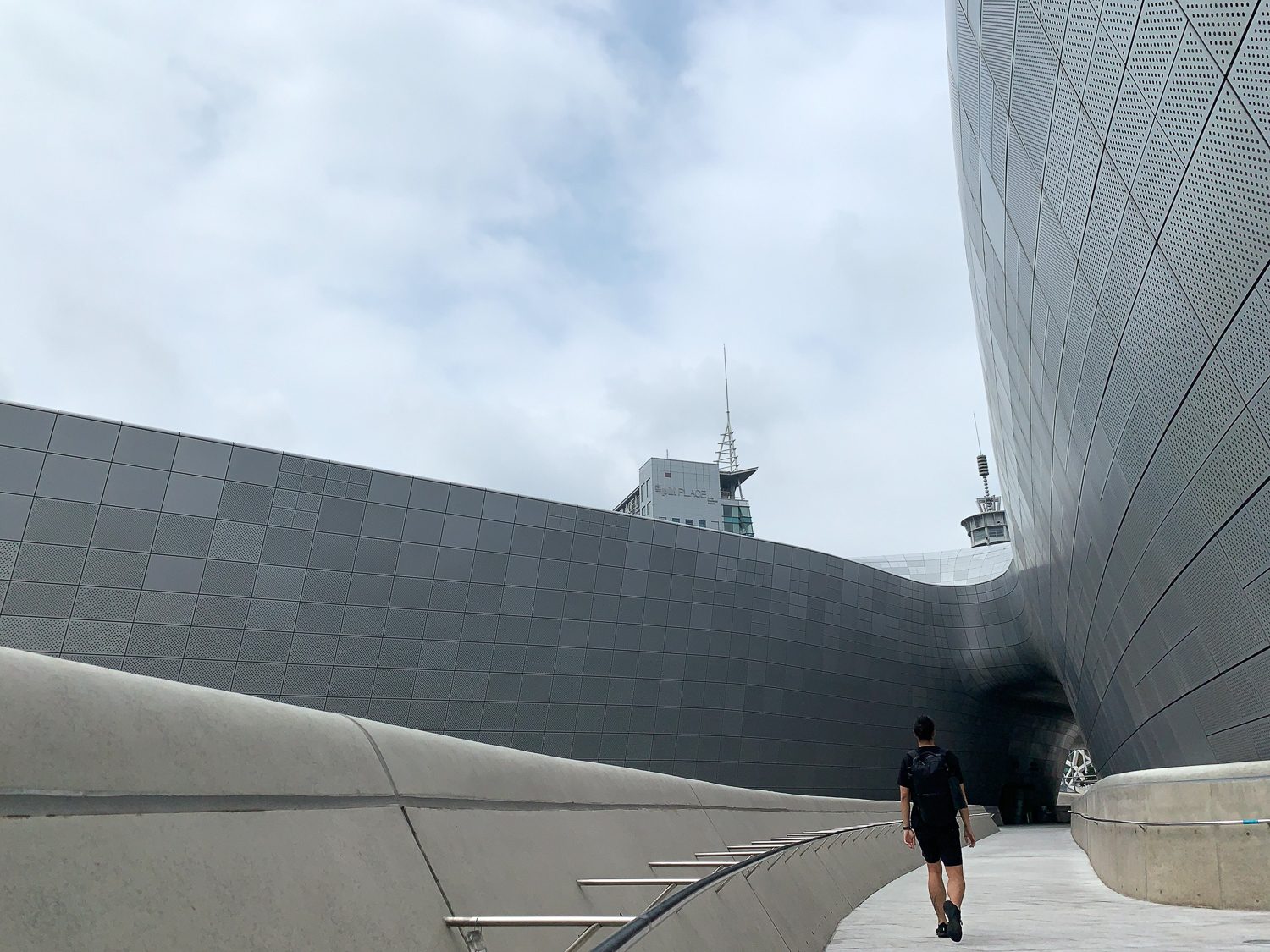 The 1680d refers to the denier count. This bag has one of the highest denier count I've seen. Even the GORUCK GR1, that design was based on special operations needs, only has 1000d.
You want to note that a higher denier count does not necessary mean a stronger fabric. It simply refers to the weight of the fabric.
If you want to know if a fabric is stronger, what you have to be looking at is the "tenacity" or stretch per denier, breaking strength (tenacity x denier) and toughness of a fabric.
This is because stretch and abrasion resistance is mainly attained through molecular manipulation and how a fabric is stretched, spun or woven.
You also want to take note that there is a difference between CORDURA® ballistic nylon and regular CORDURA® nylon (which GORUCK uses). Generally speaking, ballistic nylon weighs more but is stronger and has better tear resistance.
Aesthetically speaking, nylon looks more like canvas while ballistic nylon is a little shiny and has larger weaves.
When it comes to zippers, one brand has sole monopoly for zippers at this grade of backpacks. You guessed it, it's the almighty YKK. You want to note that only the laptop compartment has YKK® AquaGuard® zippers, which gives your $2000 laptop that extra protection from the elements.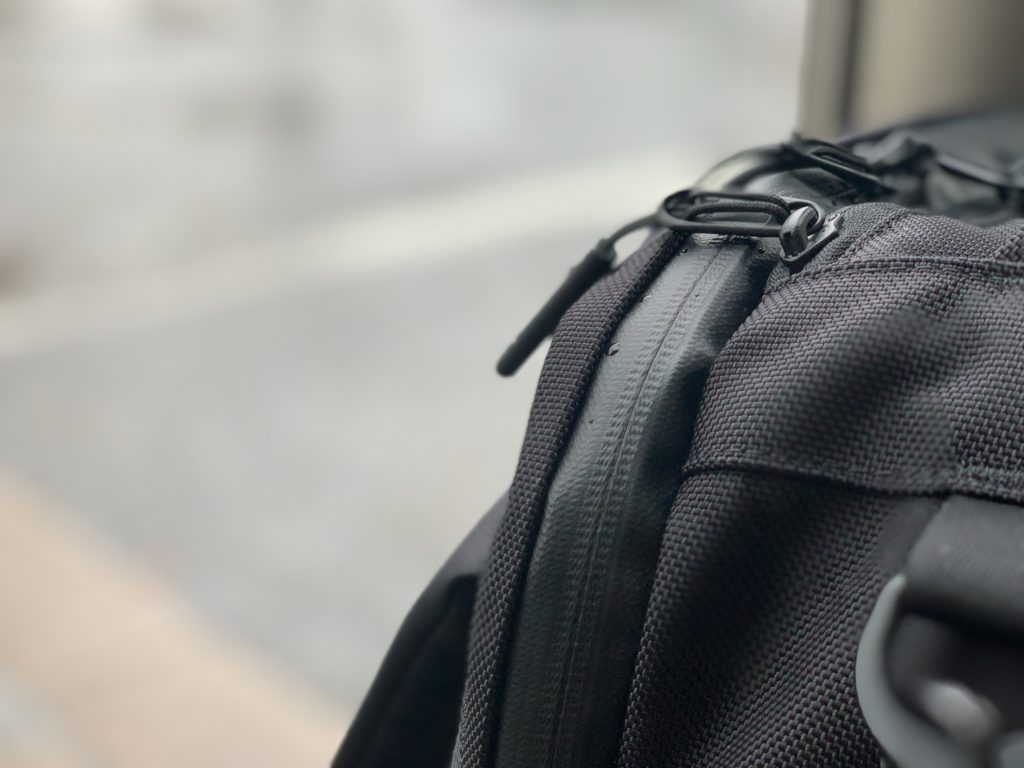 Duraflex plastic hardware can be found throughout the bag such as in a D-ring for you to hang things off.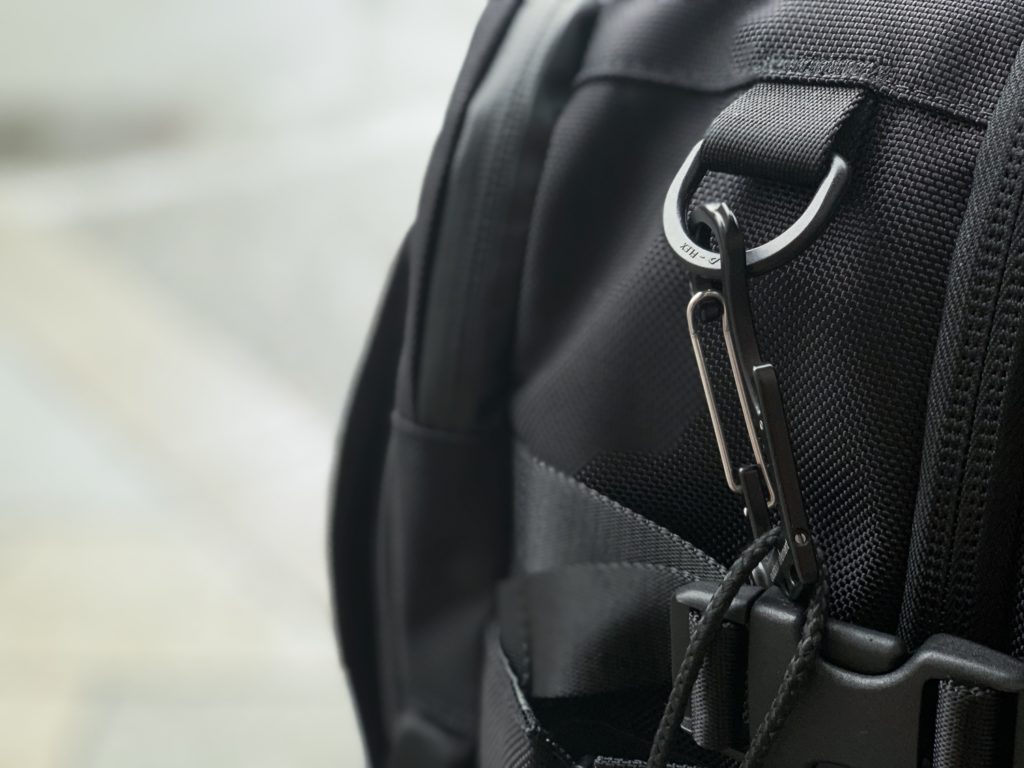 Organization
There is quite a bit of unique organization with this bag, most of which I am really liking.
On the front, there is a quick access pocket on the bottom half. This is my dumpster pocket. I put whatever loose items I have like the mobile WIFI I rent at the airport.
Behind that, is a whole pocket full of organization, a little similar to what the Tortuga Outbreaker has. Excluding itself, this pocket contains 9 slots in various sizes for all your organizational needs.
There is a zippered pocket that I like to put my passport in for the extra bit of security. There are two pen slots, where I put my pen and spork.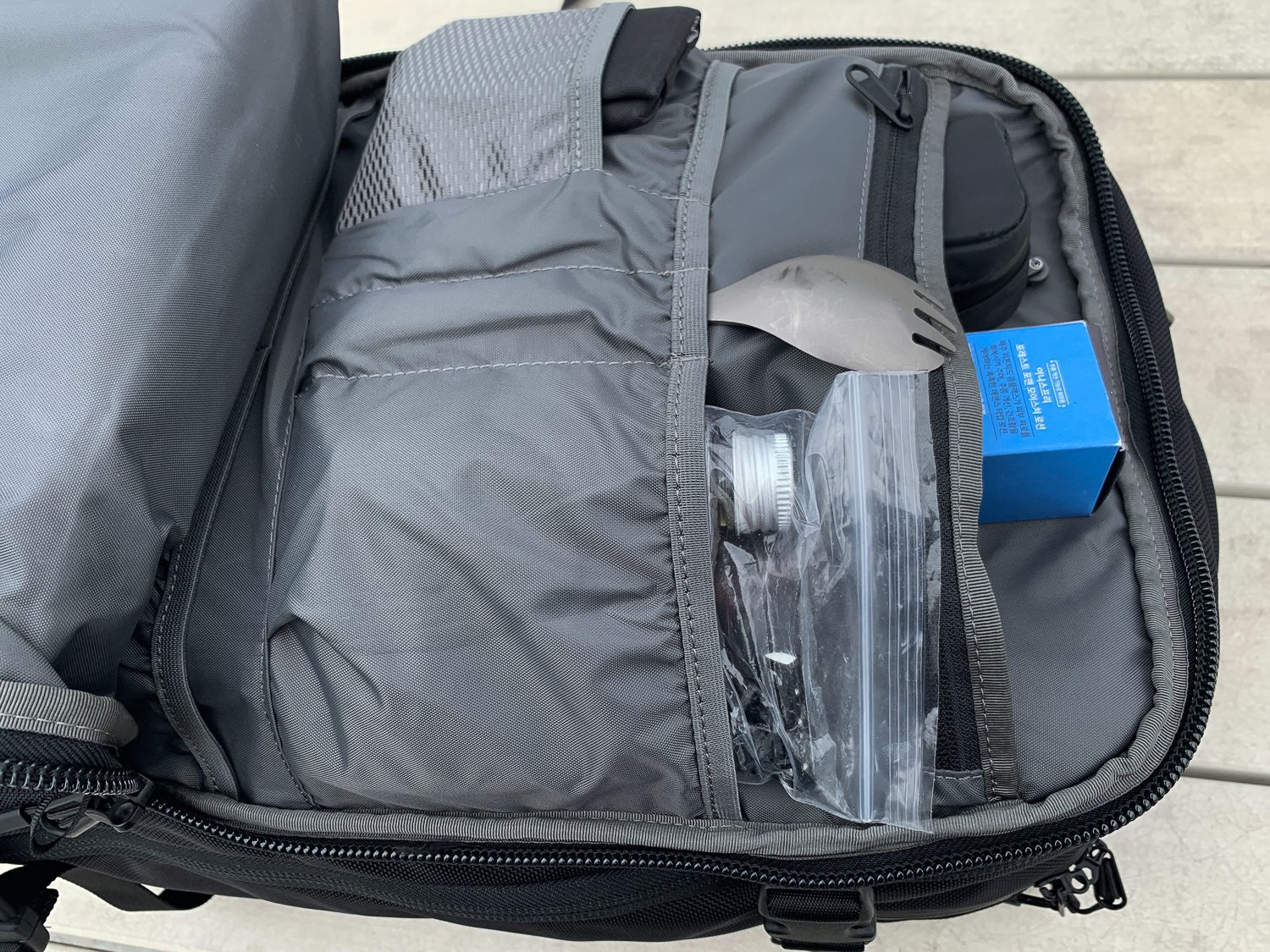 There are four pockets that can fit most single items, where I used to keep my Nik's Minimalist wallet, my Nanobag, my Steamclip and a pack of Minim cards.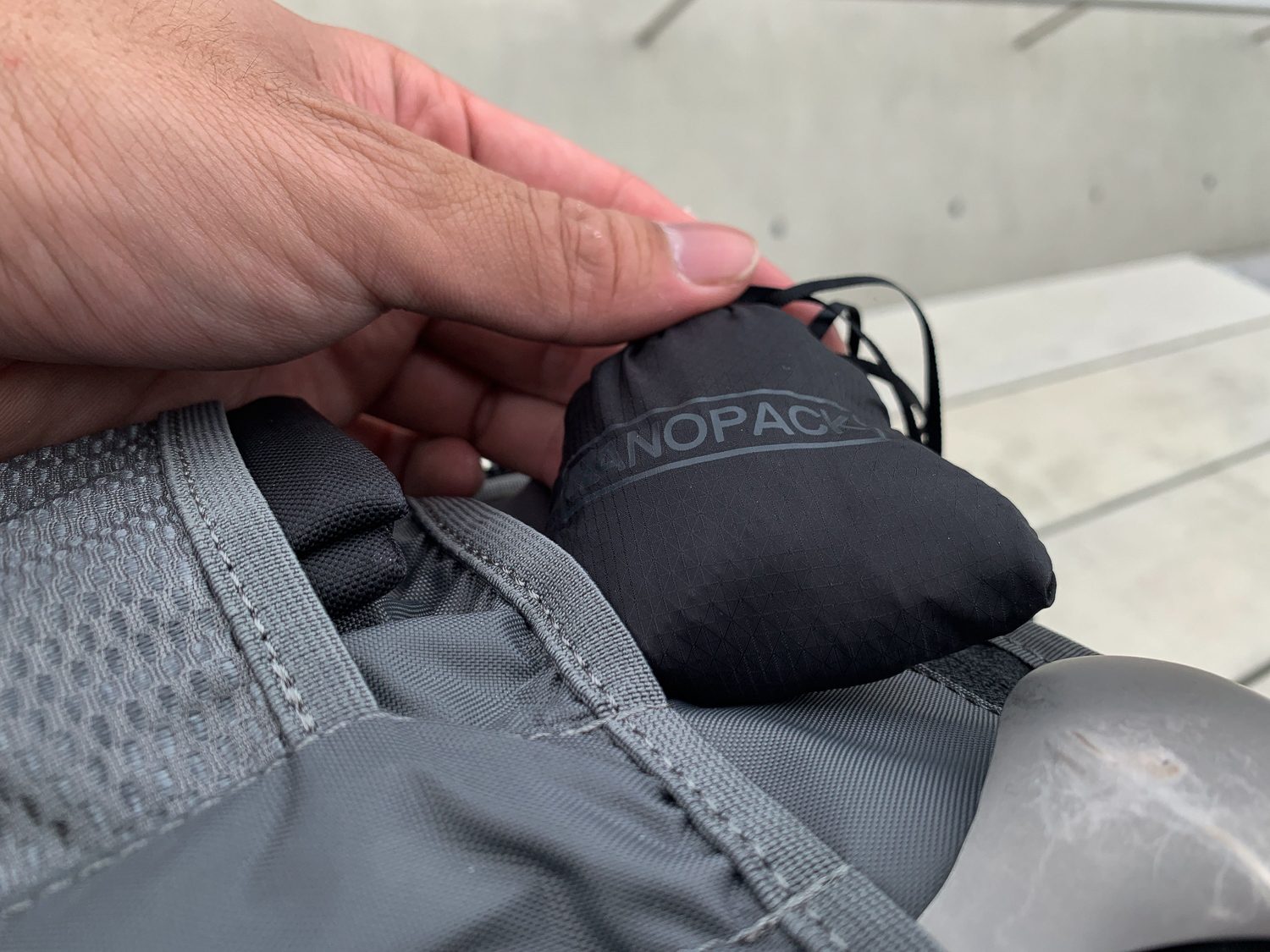 Behind that is the main compartment. Nothing too special here. I was able to comfortably fit two of my fully-packed Tortuga cubes (a large and a small), a TOM BIHN Snake Charmer, and a bunch of miscellaneous stuff like my Seagale Linen Towel, a TOM BIHN Side Effect (in the zippered mesh pocket) and a Daylight Backpack.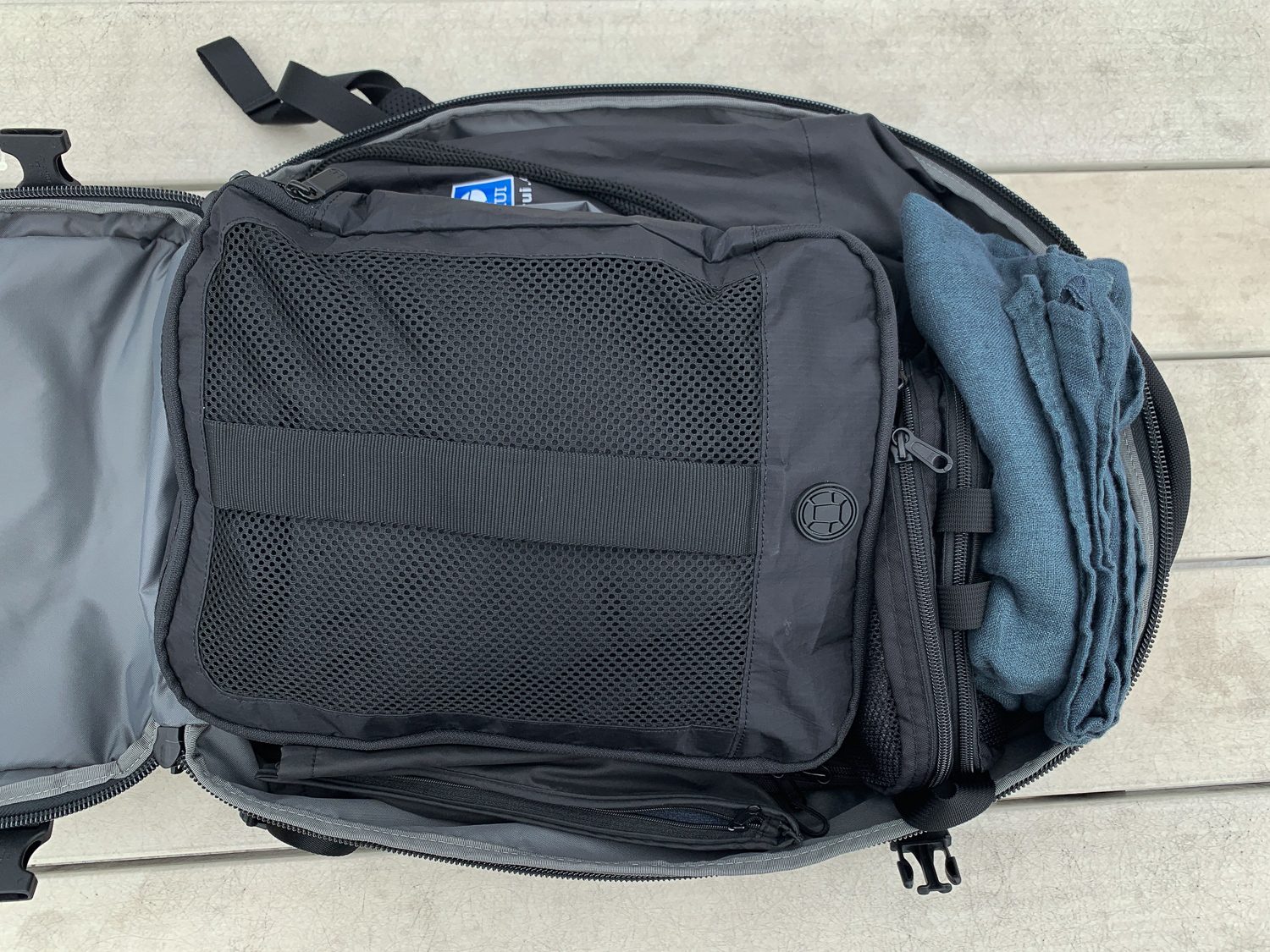 On top of that, when I feel a little too warm, I stuff my Wool&Prince 100% Merino Shirt into it.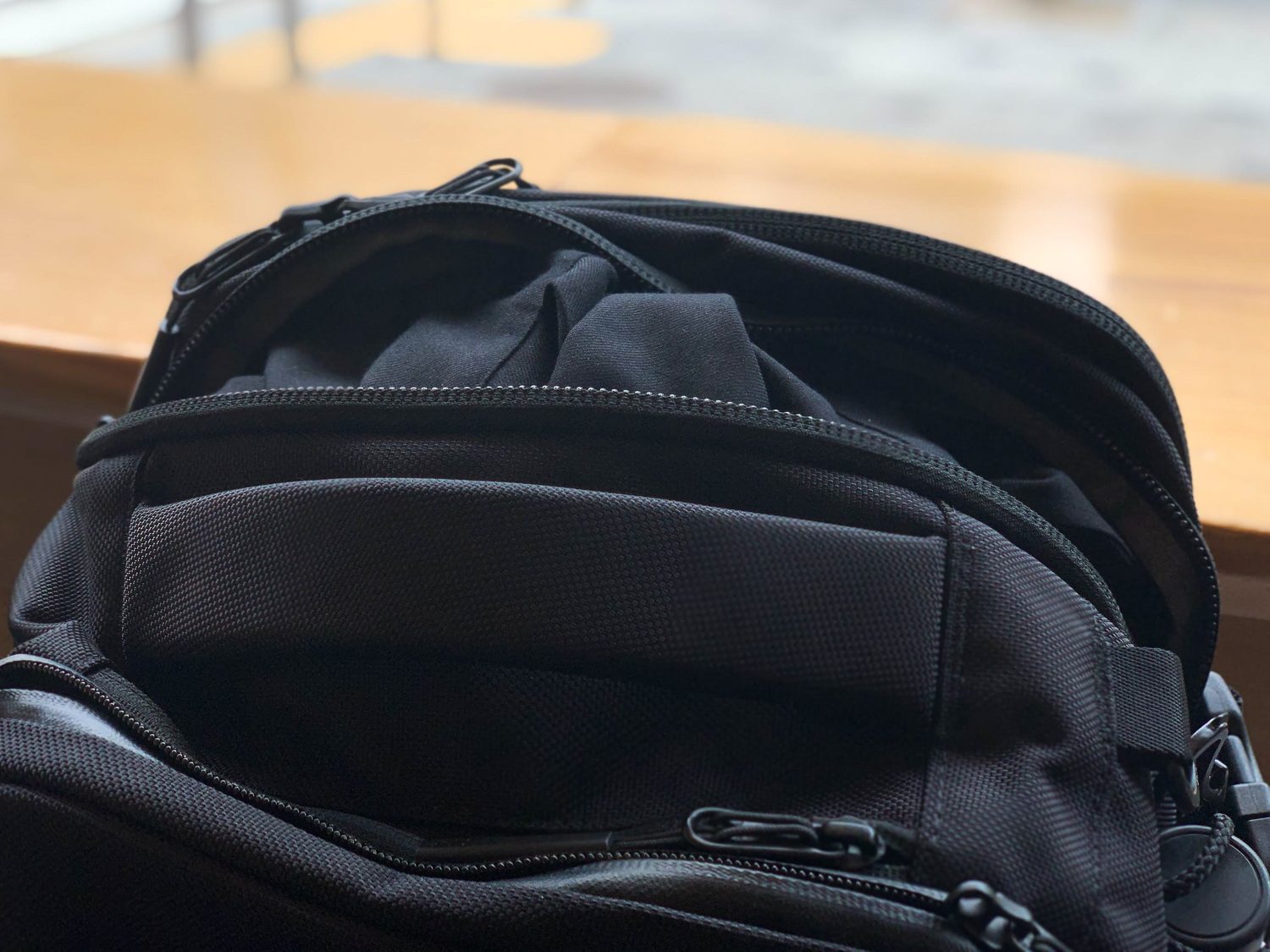 There is a shoe compartment that is accessible from the underside of the bag. I've only used it with my Xero Shoes Z-Trail.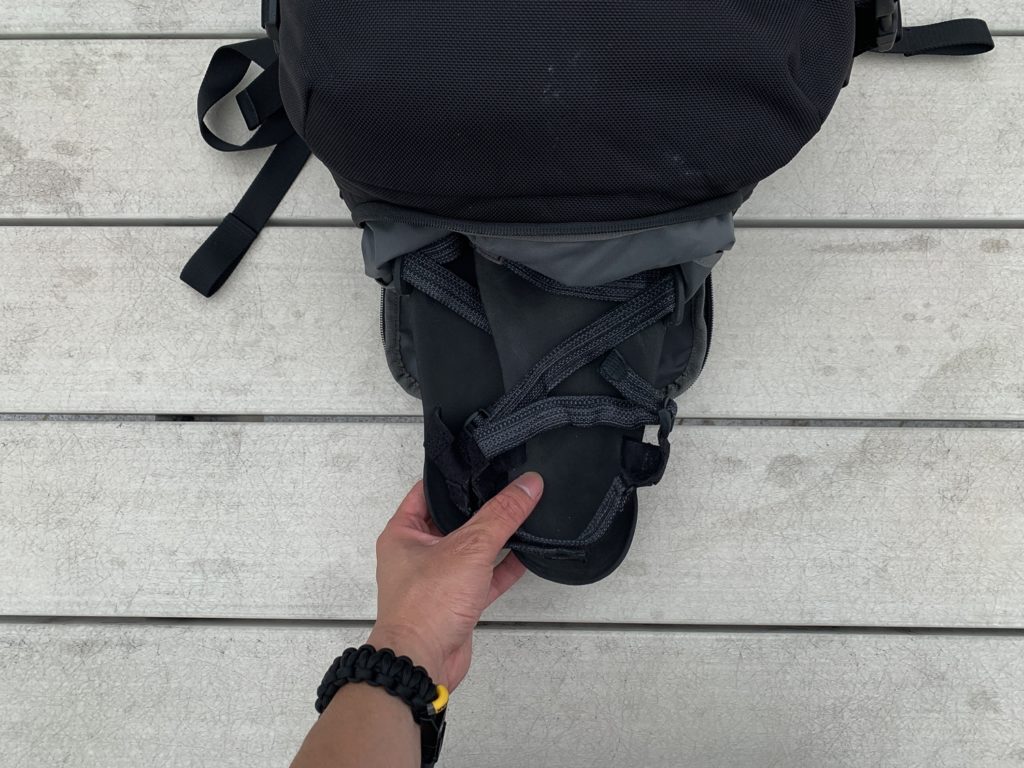 I am not so sure if I want to put my shoes in it. This is because it uses the space of the main compartment, and with a full pack it's likely that your shoes would be pressed down.
Although, I thought that it was nice little design point that they decide to use the space in the main compartment instead of some embedded dedicated pocket. That way, it helps separate things in the main compartment and you can invert the pocket inside out for cleaning.
There is also a shallow quick access compartment on top, where I put my mobile charger to easily reach for.
This might not be applicable to you onebaggers, but they have a loop on the back where you can put your suitcase handle through. I don't see myself ever using it though. #onebagforlife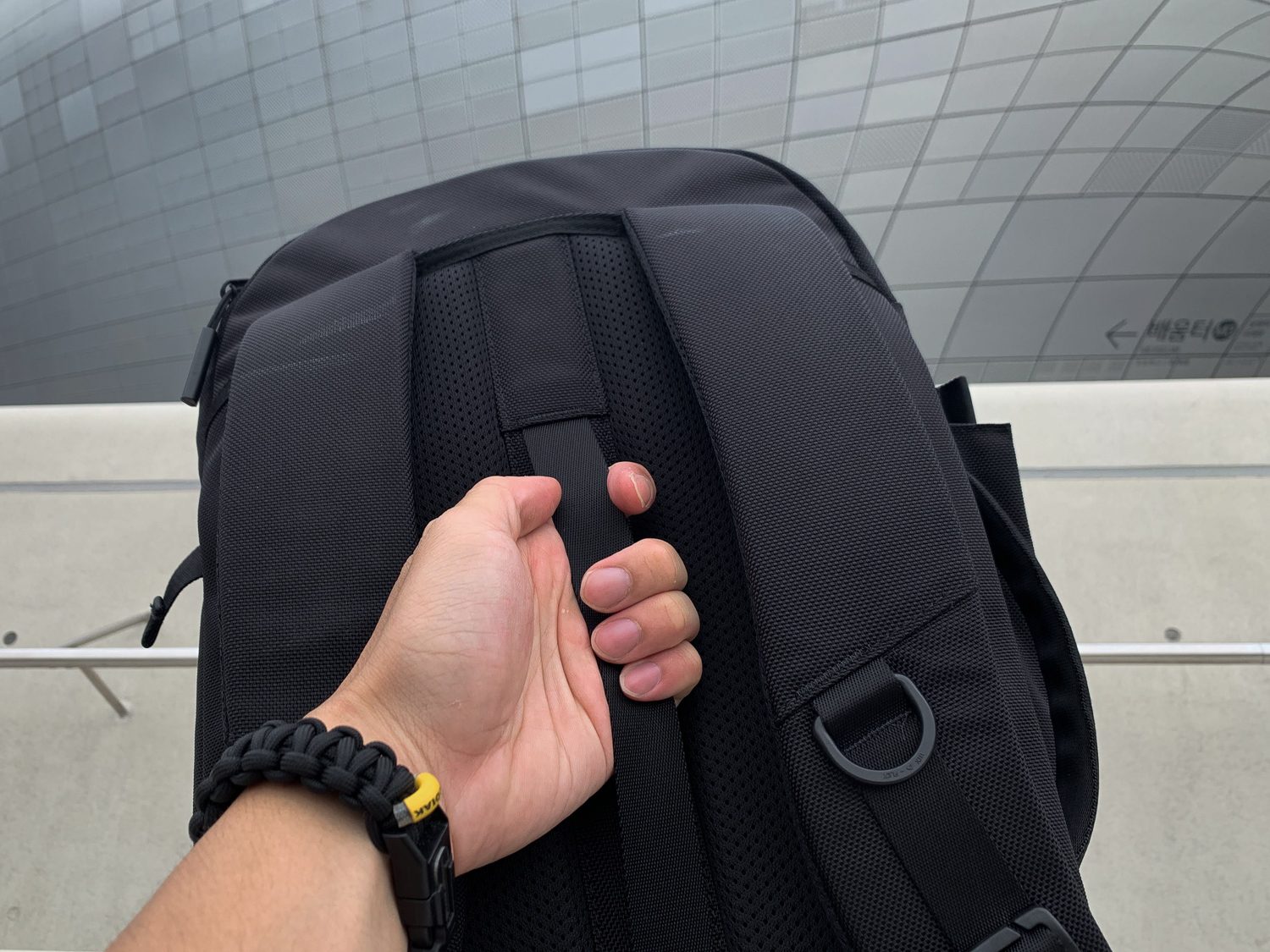 Usage
The Travel Pack 2 is a joy to use. The organization feels pretty perfect and well-thought out.
I'm not sure if I used it improperly, but I hooked my Vapur bottle onto the compression straps and found that with enough weight and moving around, the compression straps would come undone.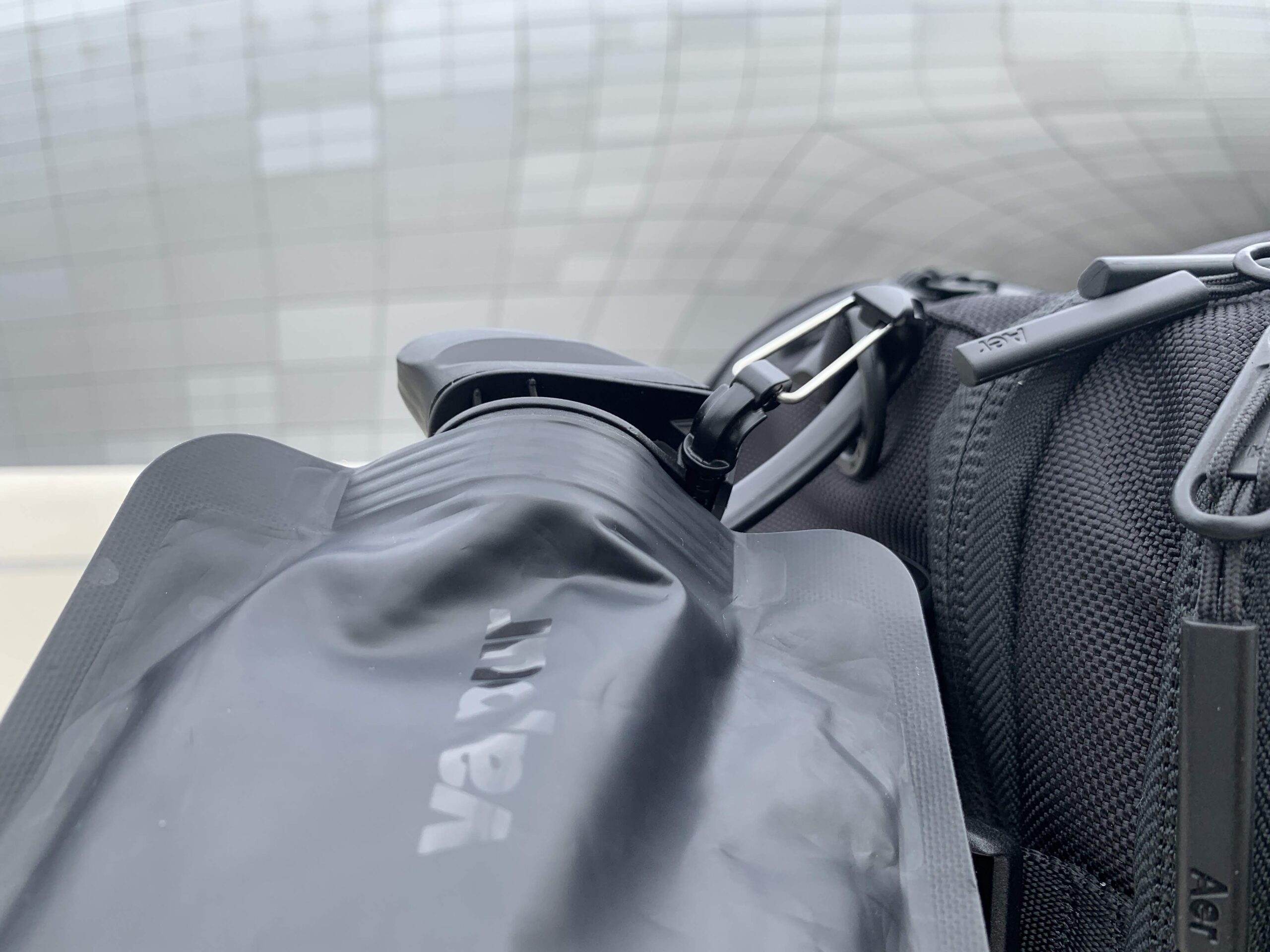 If it doesn't come undone, it would come loose. I guess it wasn't designed to hang things off of.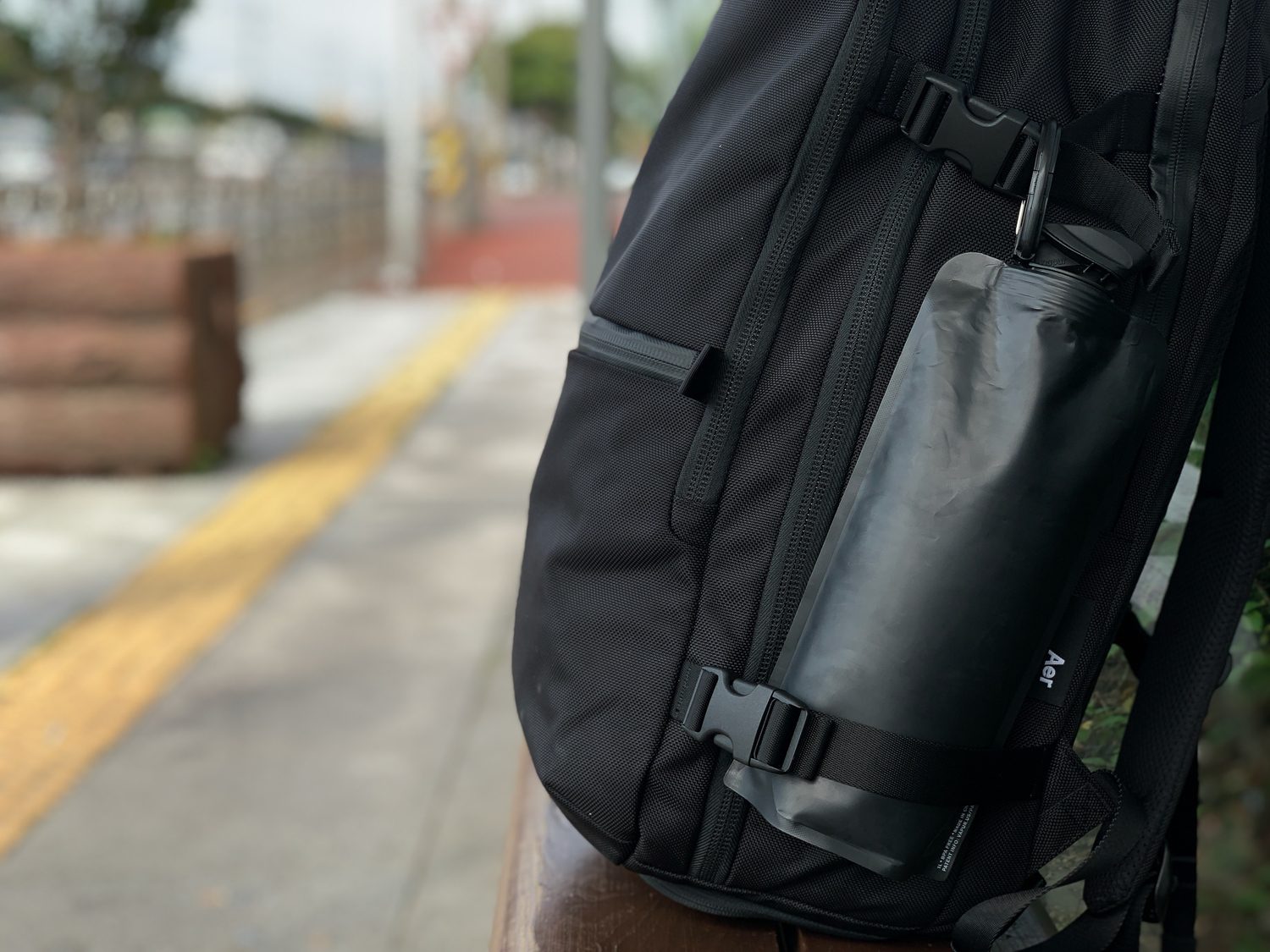 The shoe compartment on the bottom has a 3-side zipper, and I found that the weight would cause one side of the zipper to come undone. This doesn't cause your footwear to fall out, but adds a little insecurity that you don't need.
One thing I really liked was this side pocket on the left. I put my umbrella in there. What's nice is that you can unzip it and the umbrella is still within the internal mesh pocket which allows it to dry.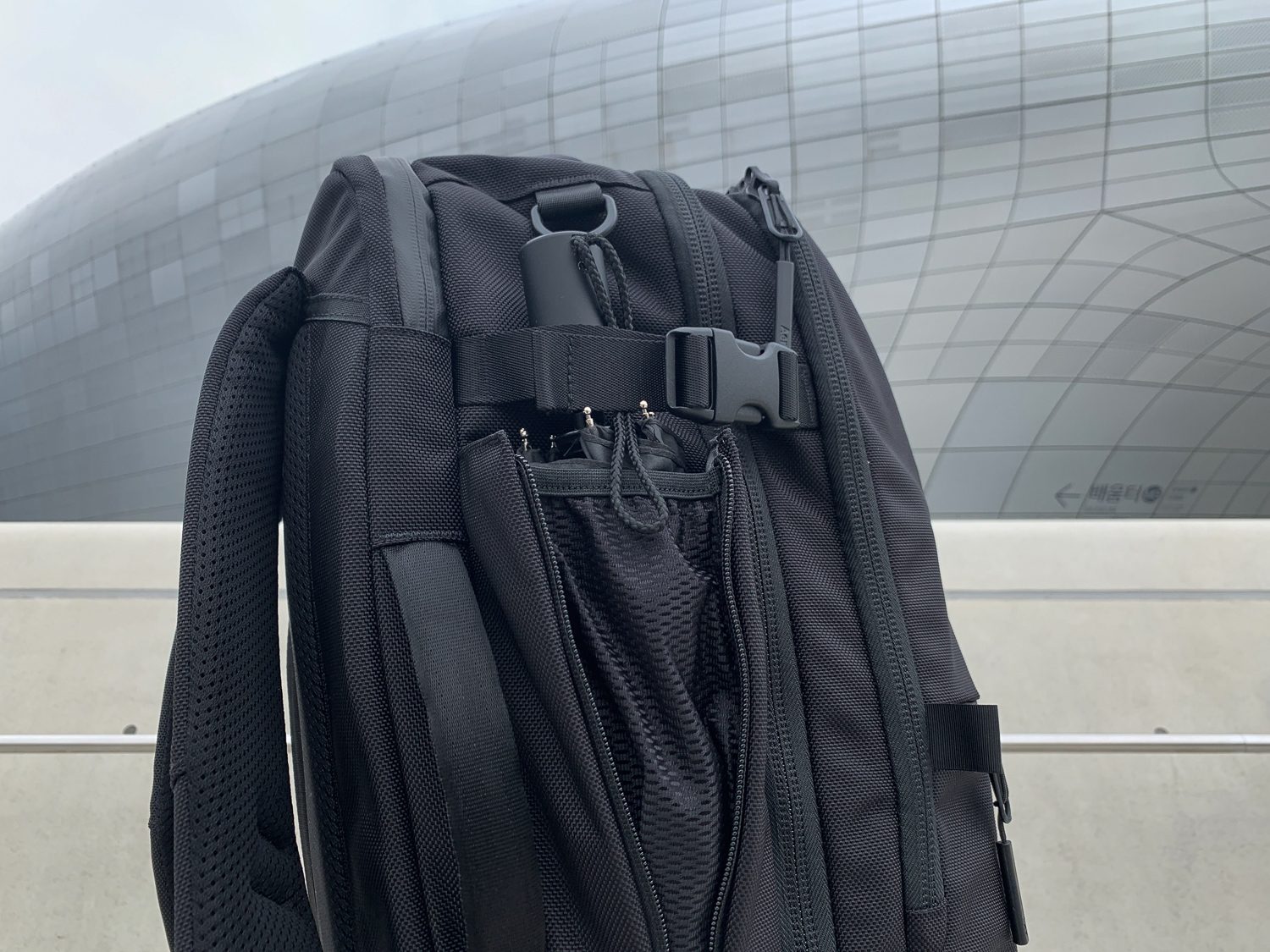 I also found the laptop compartment a little too deep for my 15″ MacBook Pro. You would have to unzip the compartment not just on the top, but down the side a little to access it easily.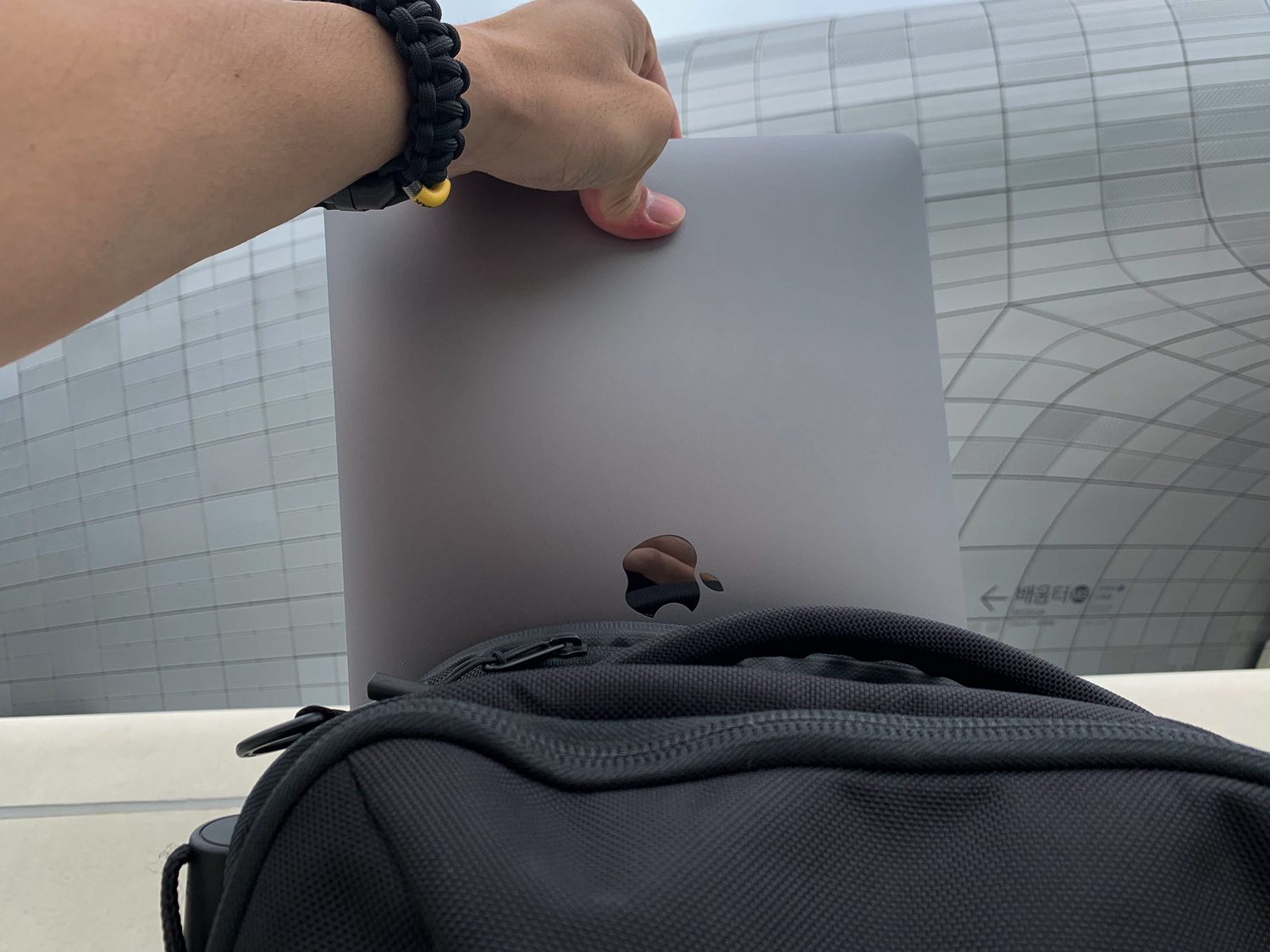 Conclusion
I test many, many bags but this is one of, if not, the best bag I own for trips of up to one week.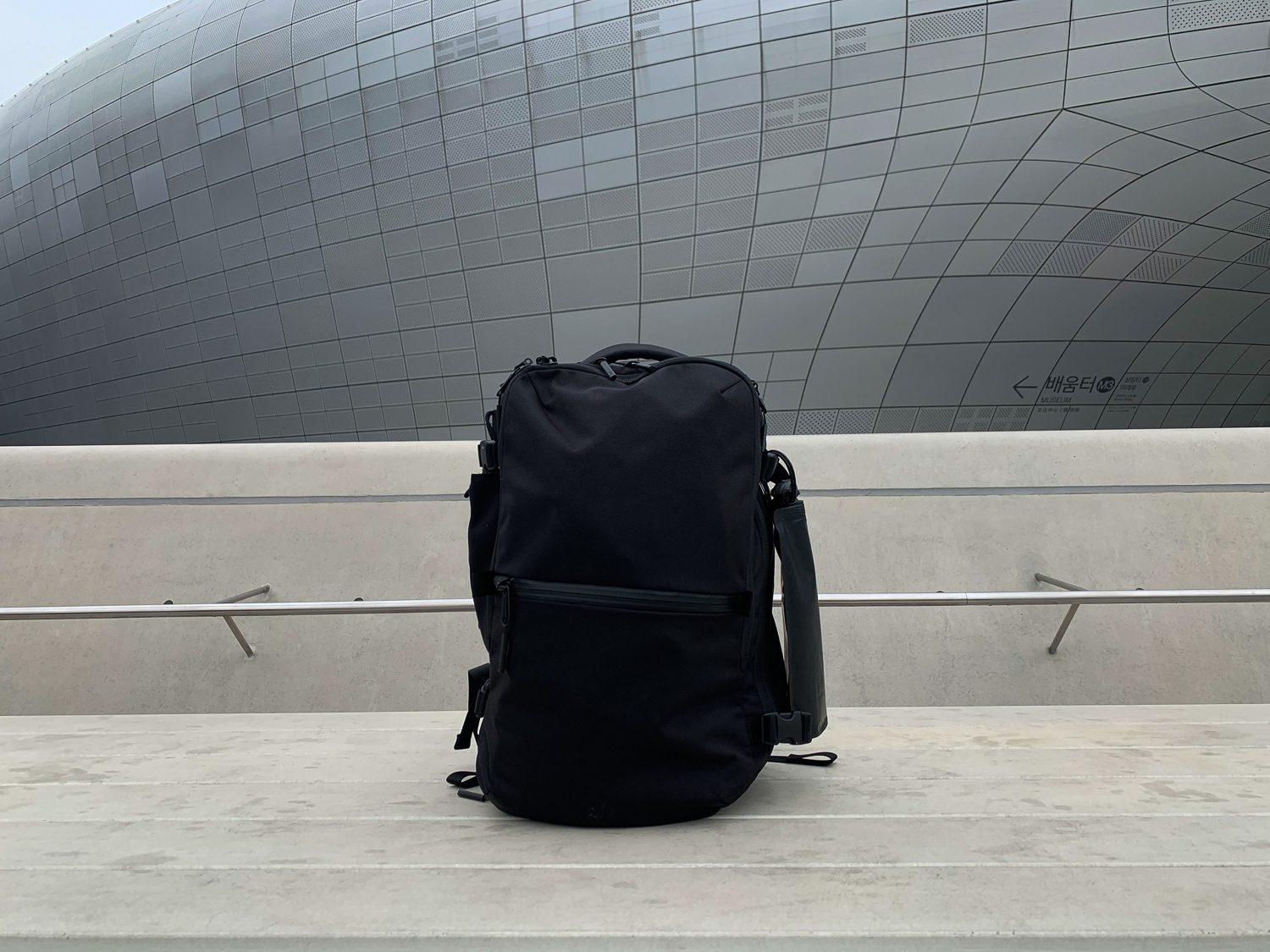 Highly recommended if you are someone who won't compromise on style or function.
Like this review? See all of my in-depth reviews.
Also, consider supporting me by being a Patreon. Every cent given will go back into improving the content of this website.