This website is made possible by readers. I may earn a small commission when you buy through the links in this article at no extra cost to you. Learn more.
Details
Overview
My fascination with boots reminds me of my fascination with leather jackets. I am really into them, but my lifestyle doesn't really allow for them.
As a fully-remote worker, I have the ability to go anywhere in the world, at any time. This might be something many yearn for. The reality is, that it is not easy traveling and working at the same time. Travel, especially on a shoestring budget, takes a toll on your body and mind.
As such, I spend more than half of each year at either home in Singapore or Japan. As much as I'd love to put miles into a good ol' pair of boots, I have few opportunities to do so.
Of course, boots are not limited to travel. In fact, the GORUCK ones are made for hiking, rucking, trekking, or even just a night out. But despite my obsession with finding the perfect gear, I am a lazy dresser; I am writing this article in a local cafe, in my Uniqlo Airism T-Shirt, Outlier F.Cloth Bigs, and a pair of slippers from a Korean brand called Alcort.
I hesitate to wear boots even in winter because my feet sweat like crazy. But GORUCK boots, like the GORUCK MACV-1, have always challenged my habits. Their footwear is so durable yet light, they parallel the feel of sneakers.
Will the Jedburgh Rucking Boots make me wear boots more? Let's find out.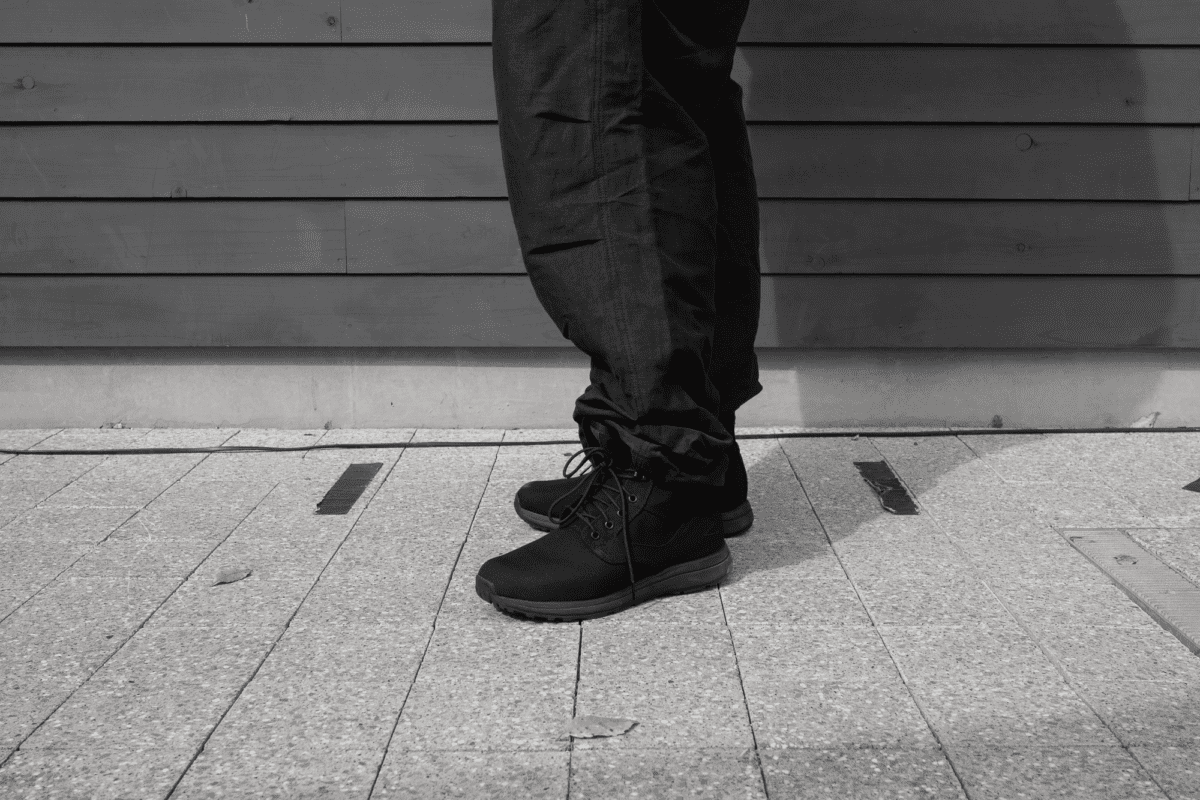 Storytime
If there is something GORUCK is good at, it's about utilizing their military background to tell a story. The Jedburgh team, or "Jed" team, is a two to four men team that parachuted into France to support the Normandy landings.
Their mission was wide in scope. They had to parachute blind behind enemy lines and link up with local resistance. They were essentially the link between the guerrillas and the Allied command.
You can read the fascinating story of the Jedburghs here. These boots were named in honor of the 300 men who were part of these Jed teams.
Style
The style of the GORUCK Jedburgh Rucking Boots should be familiar to GORUCK MACV-1 users. The most glaring difference would be the Deception Canvas material. The material is actually the same as the MACV-1 but woven together to give the look of canvas.
But no one likes ads, so I got rid of them. If my articles helped you, I ask for your support so I can continue to provide unbiased reviews and recommendations. Every cent donated through Patreon will go into improving the quality of this site.
It actually looks like suede to me in the product images but is closer to canvas on hand.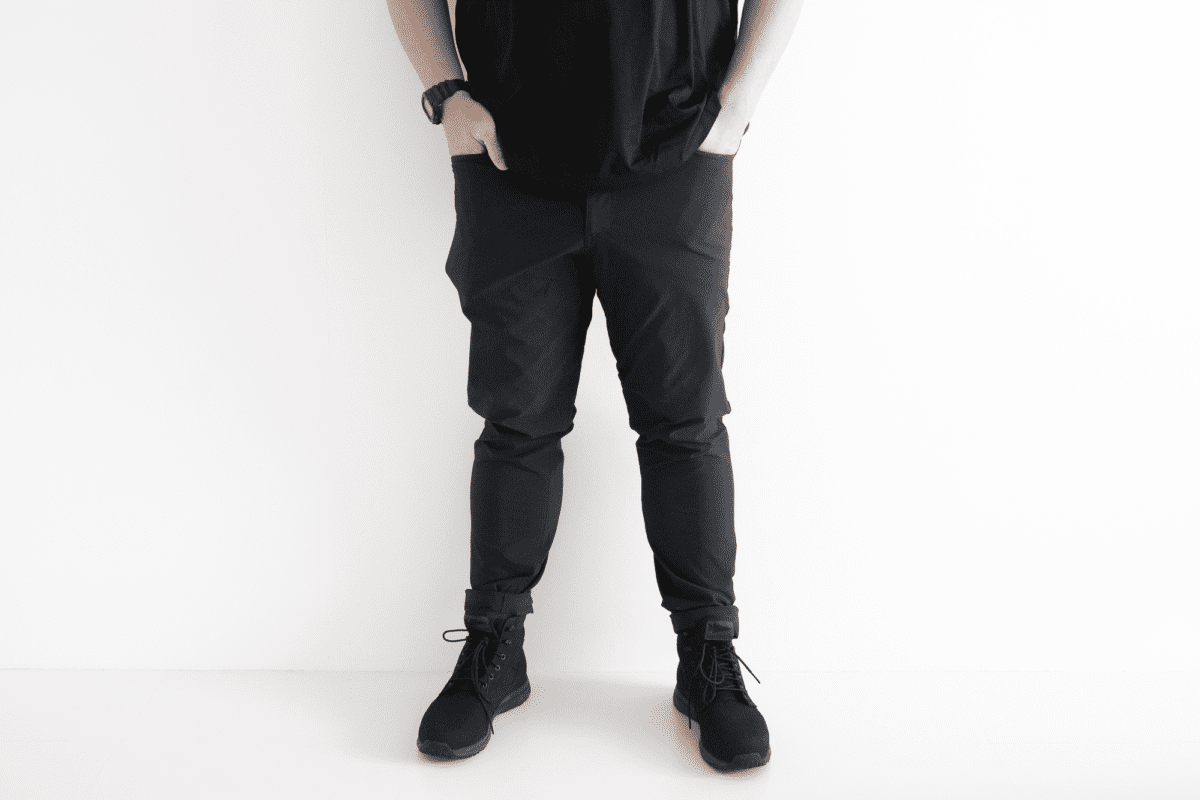 The single material gives the entire boot a consistent look when compared to boots like the GORUCK MACV-1. It's worth noting that the canvas catches dirt quite easily, but can be cleaned off easily with a damp cloth.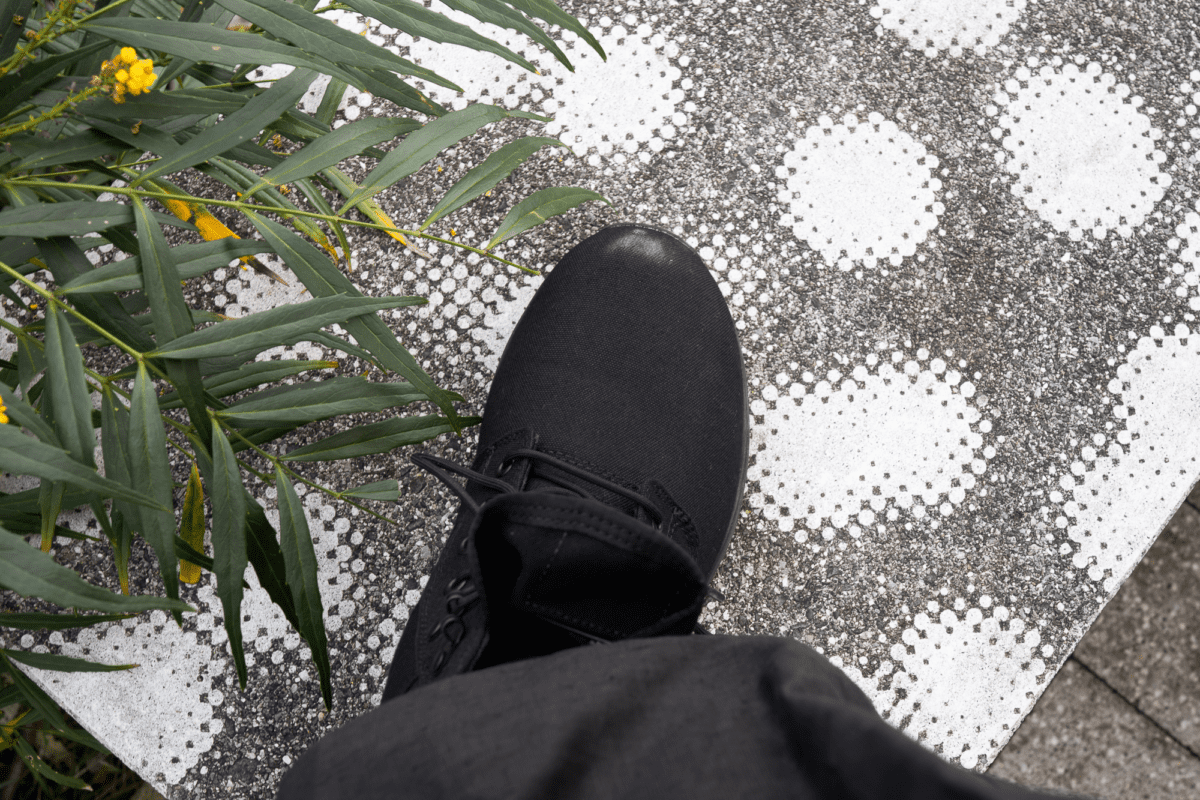 There are two diagonal patches on the side that gives it a distinctive, yet subtle, look.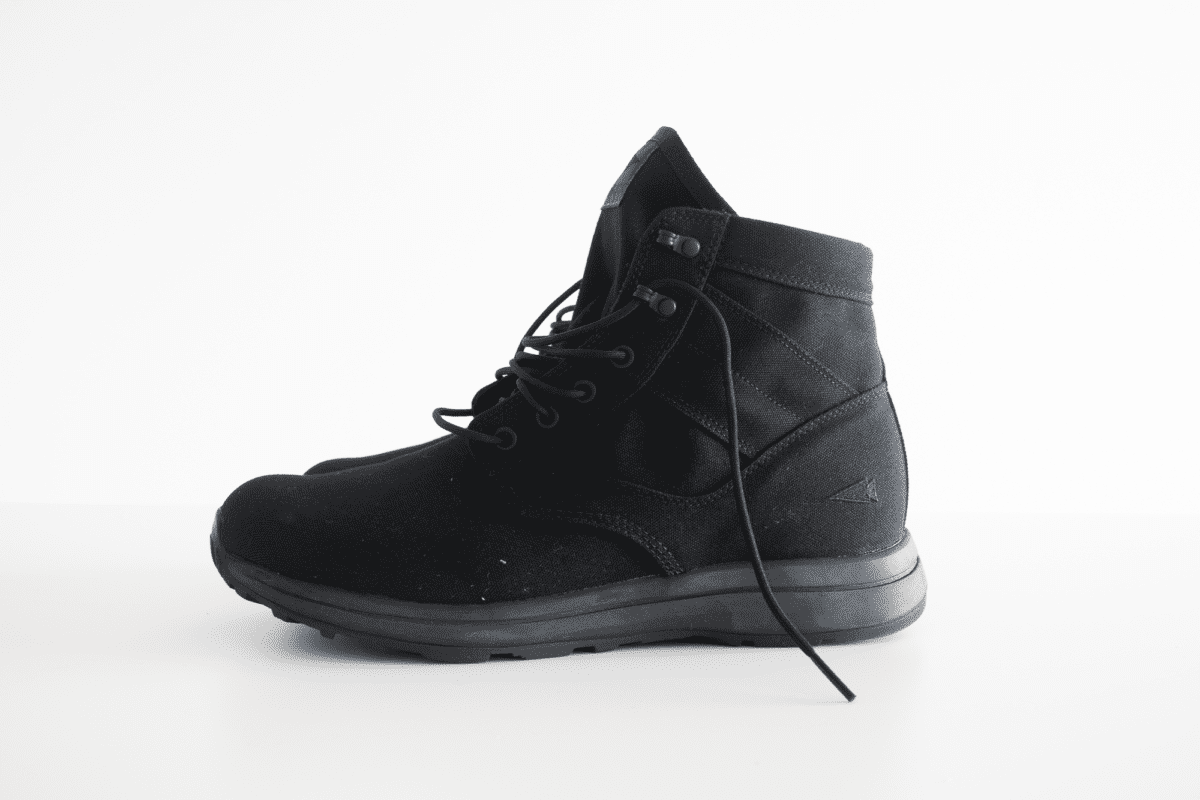 Even though GORUCK's designs are very minimalistic, they could not resist having their branding on the tongue of the boots, which can be ironic given that the Jeds' mission requires utmost stealth. But to their credit, these are as stealthy as branding goes, short of removing them.
If you do want to remove them, it will be a major operation since the top of the patch is secured into the seam of the tongue.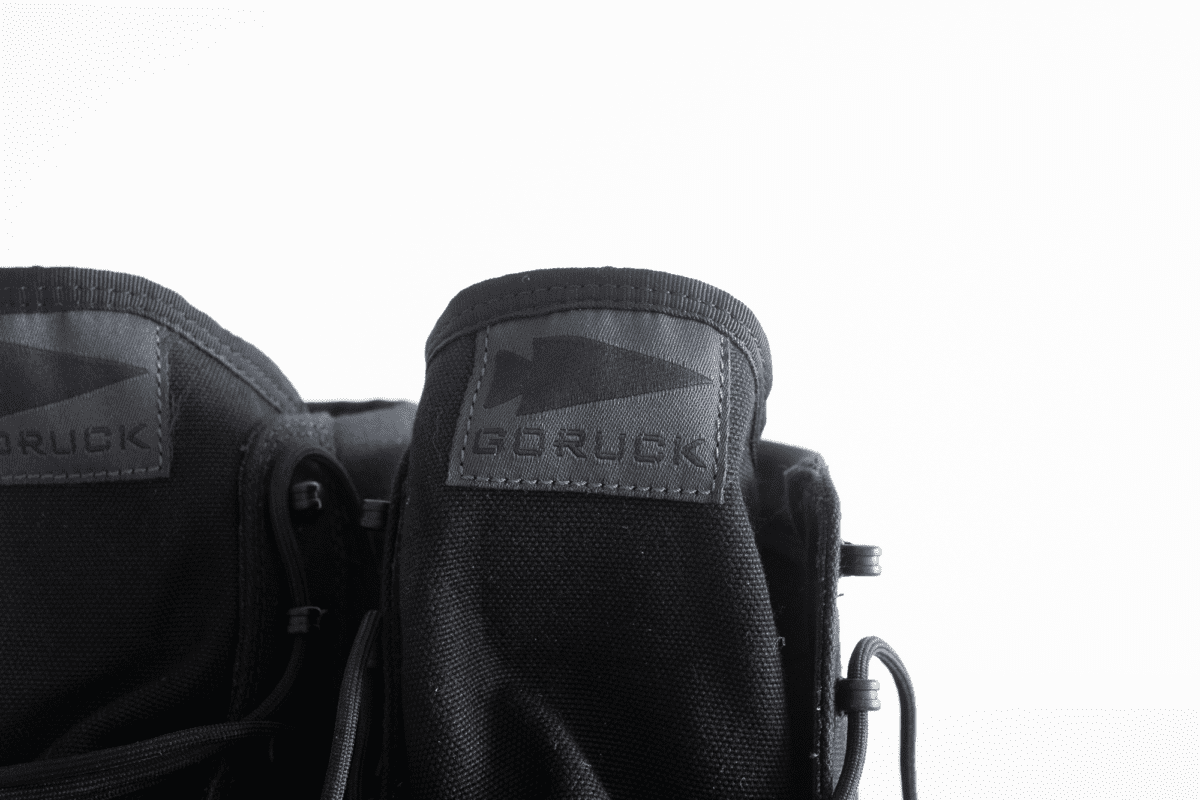 The branding doesn't stop there. There is also a subtle "arrowhead" logo stitching on the side of the heel.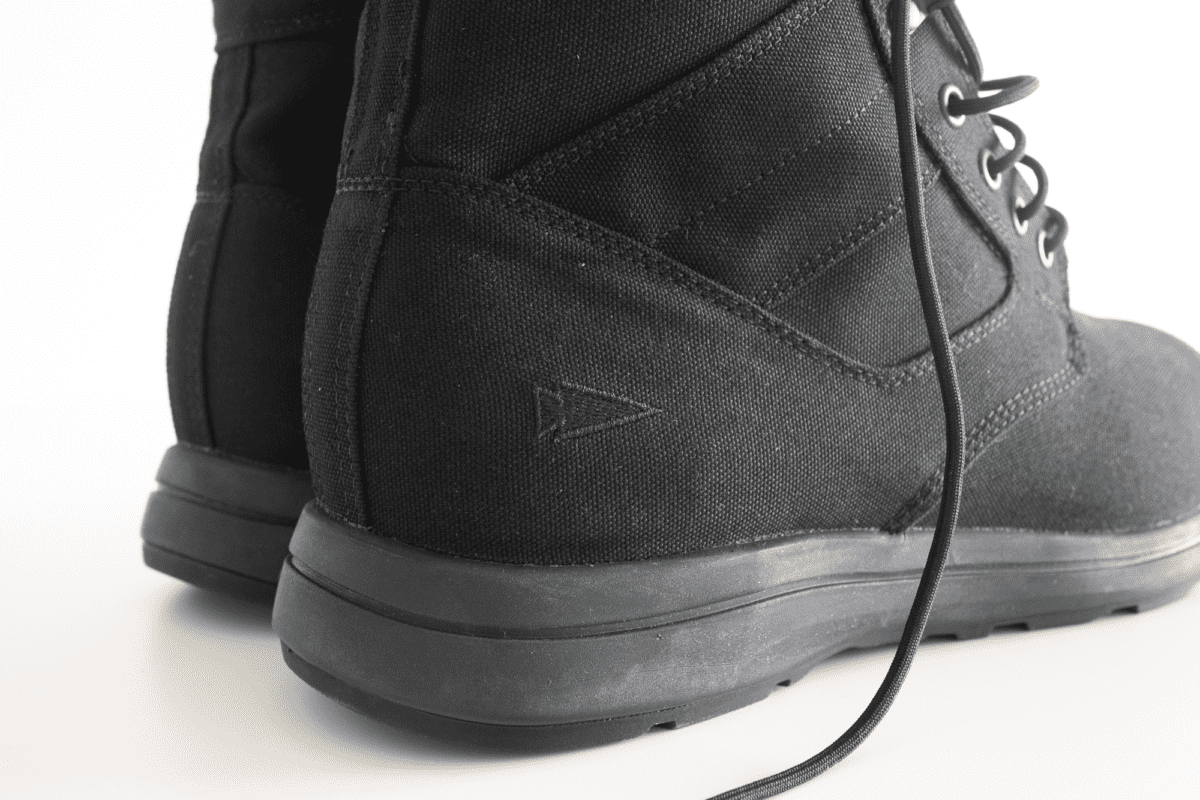 Sizing
It is sized the same as the MACV-1 so I went for US 10.5, the same size I got for the MACV-1. It is also the size I get for Nike sneakers.
They fit well but feel a little tight around the middle. However, I fully expect it to adjust over a few wears and conform to the shape of my feet.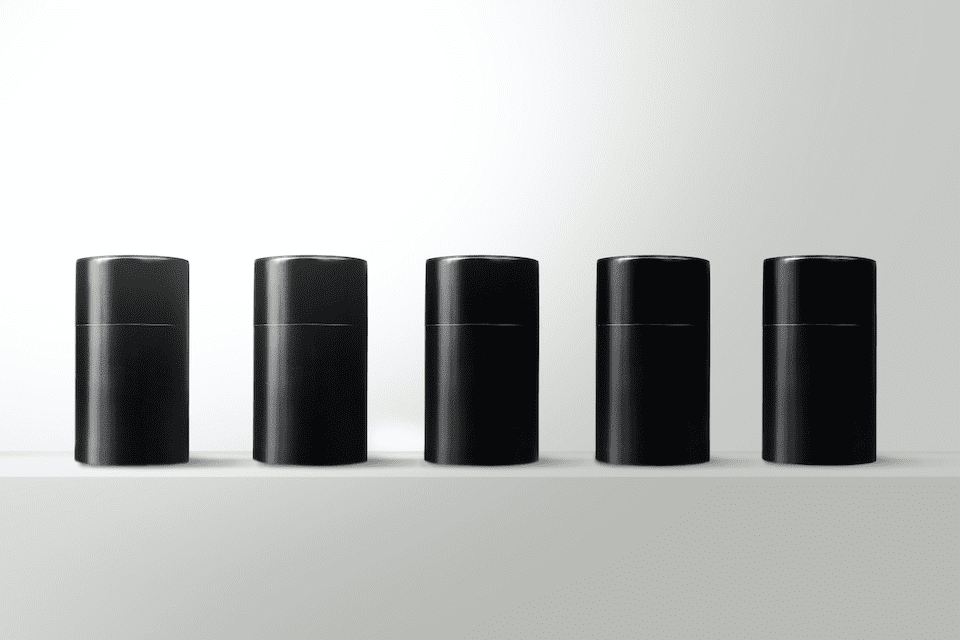 I found a 100 year old company that would create these heirloom quality canisters for me. They are handmade and will keep your tea leaves, coffee beans or anything that you need dry for years to come.
or read review
I would suggest going true to size or size half a size up if you are going to wear them with thick socks.
Material
The Jedburgh Boot is "built on the tested and proven MACV-1™ platform". In other words, it is the same boot but with a different upper.
Deception Canvas is not actually canvas, thus the "deception" in the name. It is a recycled woven polyester that tight weaves give the canvas look.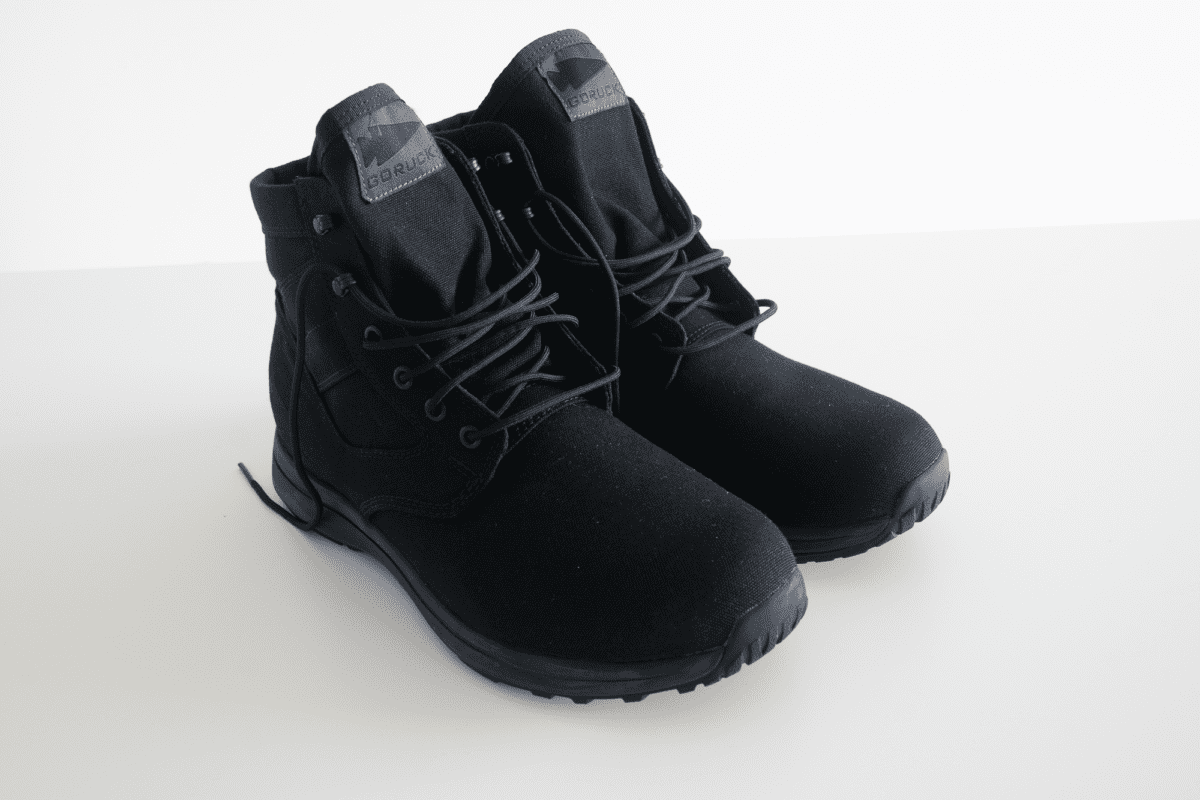 There is a wax finish that allows water to beads off allowing it to dry five times faster than canvas.
It also retains its shape and doesn't stretch over time as canvas does.
In other words, you enjoy the look of canvas without any of the disadvantages.
Usage
Unlike the GORUCK MACV-1, the Jedburgh boots have a little bit more of a break-in period given the denser material. Out of the box, the material is somewhat stiff and can feel a little tight even at the right size.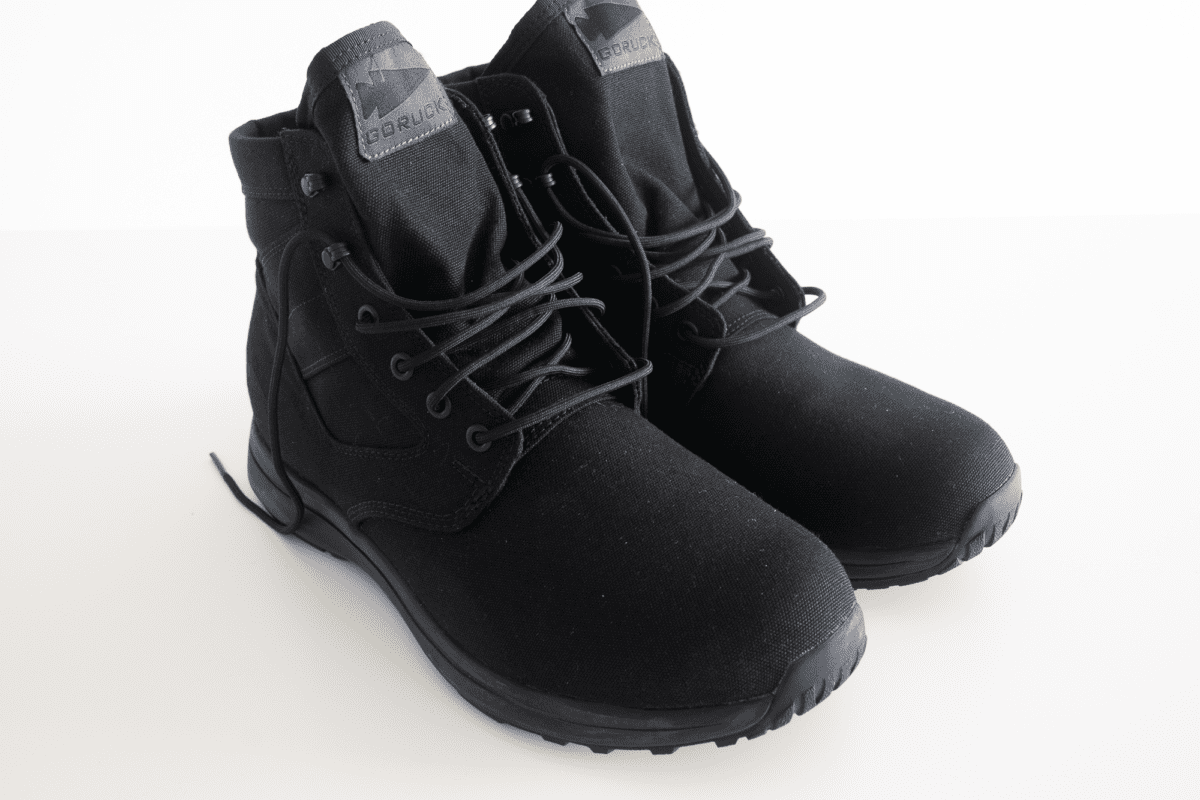 It didn't get better on my second wear and you'll feel pressure on the middle of the top of your feet. There is definitely a break-in period, compared to the MACV-1. To be clear, it didn't hurt, but it just wasn't comfortable right out of the box. I would recommend breaking them in before going for rucking challenges in them.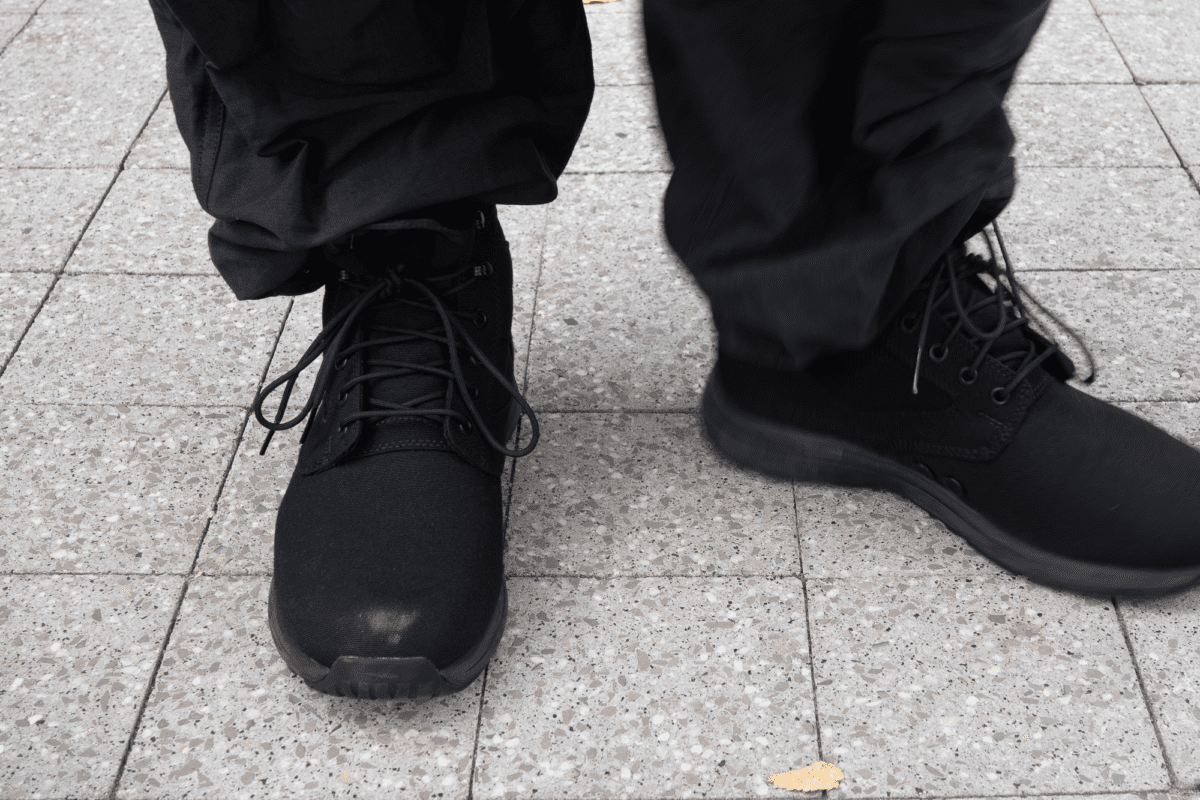 GORUCK boots are the only boots I wear, so I have the utmost confidence in the quality. You can expect this to last a long, long time. If the legendary durability of GORUCK's gear isn't enough to put you at ease, the Scars warranty will. GORUCK's lifetime warranty covers everything they manufacture, and this includes its footwear. No proof of purchase is necessary.
Conclusion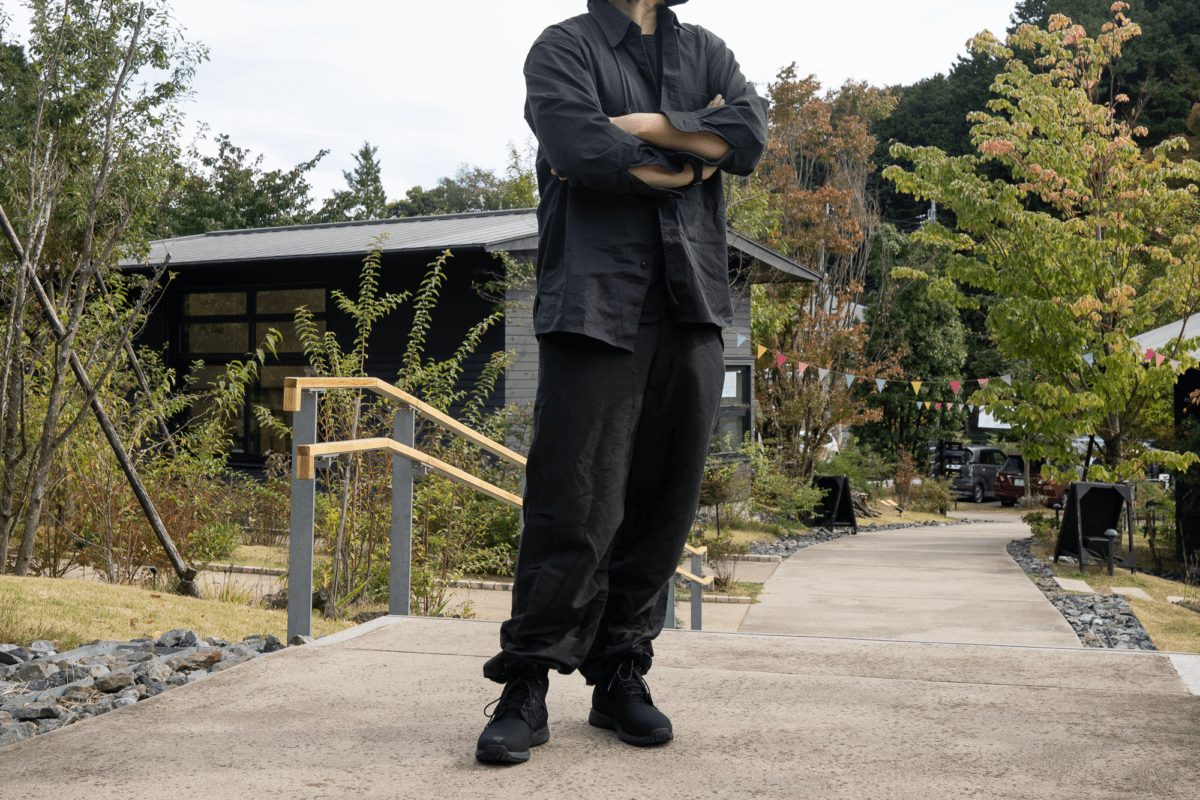 The GORUCK Jedburgh Rucking Boots did, in fact, make me wear boots more. They are part of my two-boot cool season rotation, the other being a part of Dr. Martens. While I haven't gone rucking in the jungle, I've worn this rucking the concrete jungle and can attest that they are made to cover miles and miles with a heavy pack on your back.
Like this review? See all of my in-depth reviews.
Also, consider supporting me by being a Patreon. Every cent given will go back into improving the content of this website.