This website is made possible by readers. I may earn a small commission when you buy through the links in this article at no extra cost to you. Learn more.
Even though travel is out of the question at the moment, I've been taking the time to build up my set of travel essentials. The OTHERWARE Pebble is a beautiful addition for the ultralight, eco-conscious traveler.
Details
Price $59.99 on otherware.co
Dimensions 105mm x 52mm x 54mm
Weight 175g
Overview
I've long been a fan of travel utensils, although I'll be honest, they are unnecessary in the strictest sense of the word.
There would rarely be a time when you had to eat or drink but weren't provided utensils. Even in the most developing of countries, you'll be given single-use utensils or, at the very least, it'll be something you can eat with your hands.
For me, there are really only two reasons one would want portable utensils.
The first is hygiene.
Depending on the country and area you travel to, some food vendors aren't as hygienic as you may be used to. I've seen street food vendors reuse cups without washing and rinse plates without soap or any scrubbing. While the better thing not to patronize such shops in the first place, using your own cutlery will help you reduce the number of unsanitary surfaces that go into your mouth.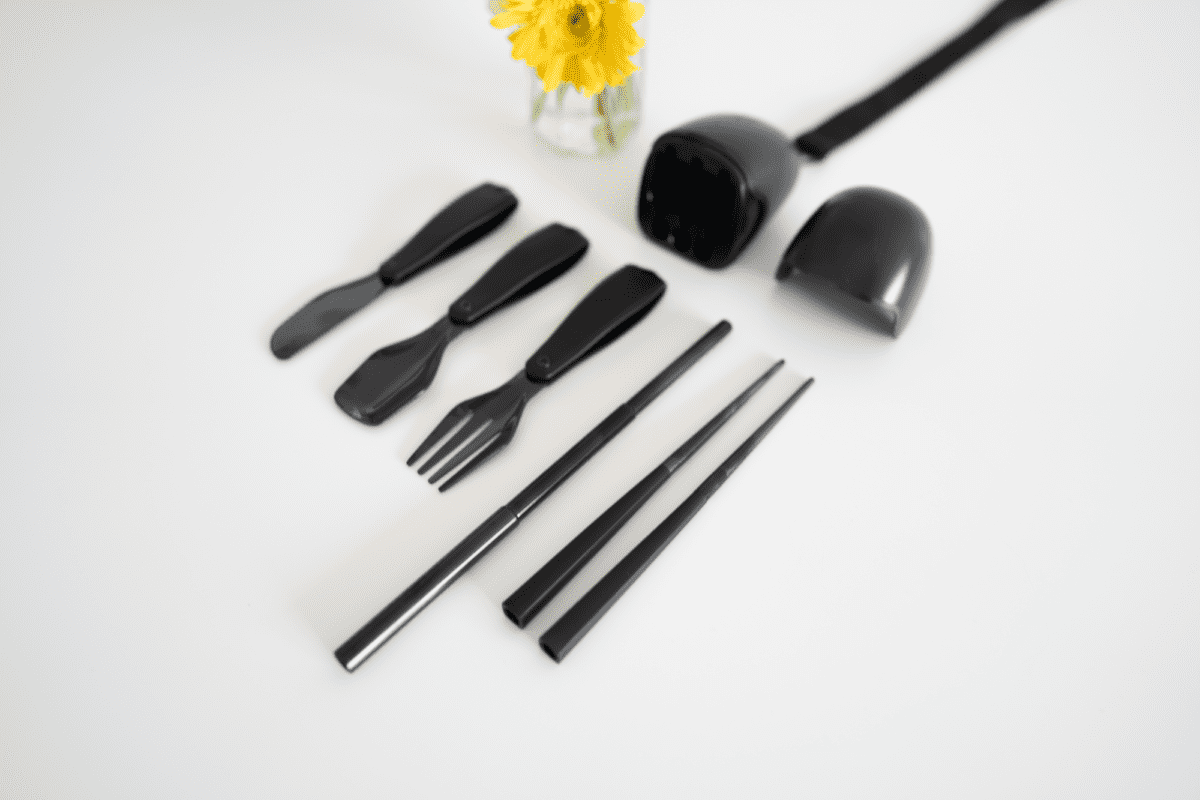 The second and the angle that OTHERWARE is pushing is to do your part for the environment.
It's not hard to imagine that there is some impact on our environment with the millions of single-use utensils like straws, forks, spoons, chopsticks each year. These utensils, especially plastic ones, are often not recycled. While the actual amount of damage is hard to quantify, the more important point is that it can be prevented.
With reusable utensils like OTHERWARE's Pebble, everyone can do their small part in reducing waste.
For you hypebeasts out there, you might also be interested to know that the Pebble was co-designed by Pharrel William's creative collective i am Other, thus the name "OTHERWARE". However, for this review, I will be judging it flatly (because flatware, get it?).
But no one likes ads, so I got rid of them. If my articles helped you, I ask for your support so I can continue to provide unbiased reviews and recommendations. Every cent donated through Patreon will go into improving the quality of this site.
Style
I won't deny I'm shallow when it comes to the aesthetics of my gear. I'm a simple man; I see all black, I buy. The OTHERWARE Pebble does come in four colorways and three different versions.
The first and "standard" version comes with a knife, fork, spoon, chopsticks, and straw. This version comes in grey, yellow, black, and multi-color options.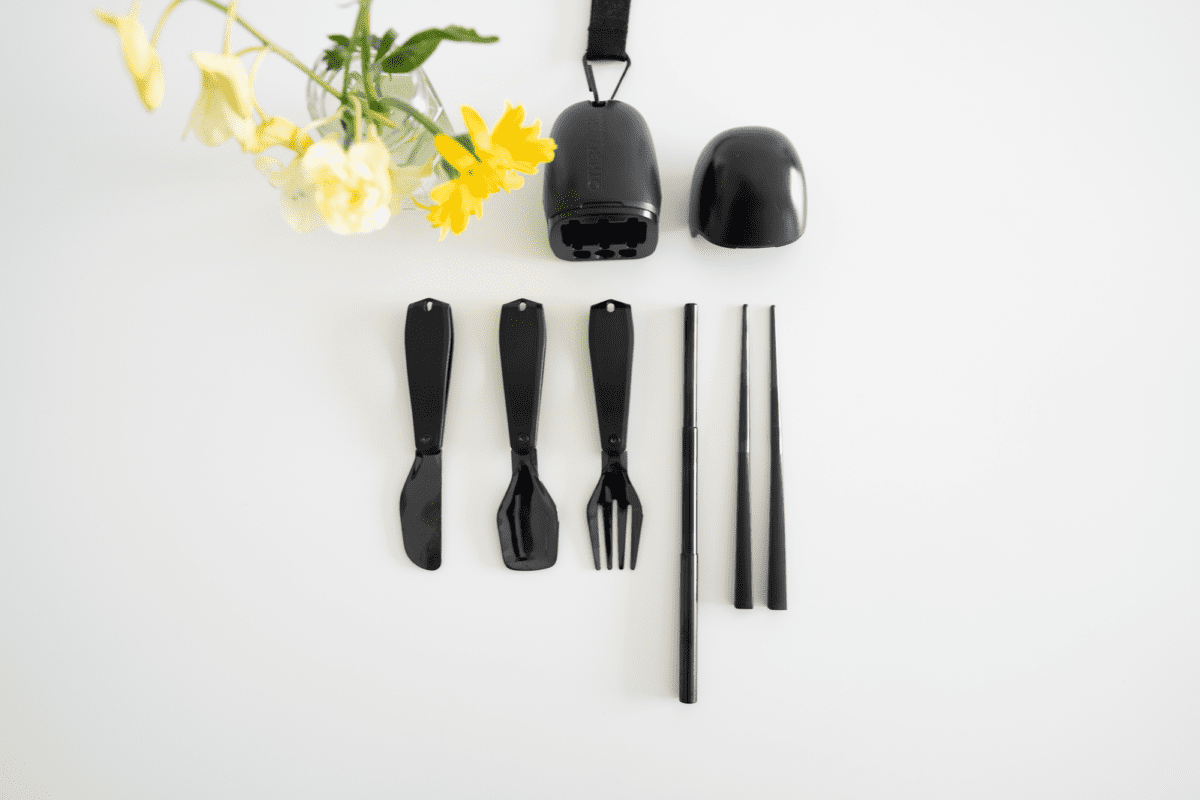 The next version is called "Poke" and comes with only the fork, knife, and straw. It is 45% smaller and 36% lighter than the standard version. It is only available in black.
The third version is called the "Pinch" and comes with only a spoon, chopsticks, and straw. It is the same size and weight as the "Poke" and only available in black.
The standard "full" version is the subject of this review.
Even though there are smaller versions, I found the standard version to be very compact. It will fit nicely into most sizes of hands.
The case is simple and sleek. It looks like a little egg and is bound to draw looks when you whip it out during a meal at a street food stall.
There is branding in the form of an indented "OTHERWARE" and "Pentatonic" which is the company's name that makes them.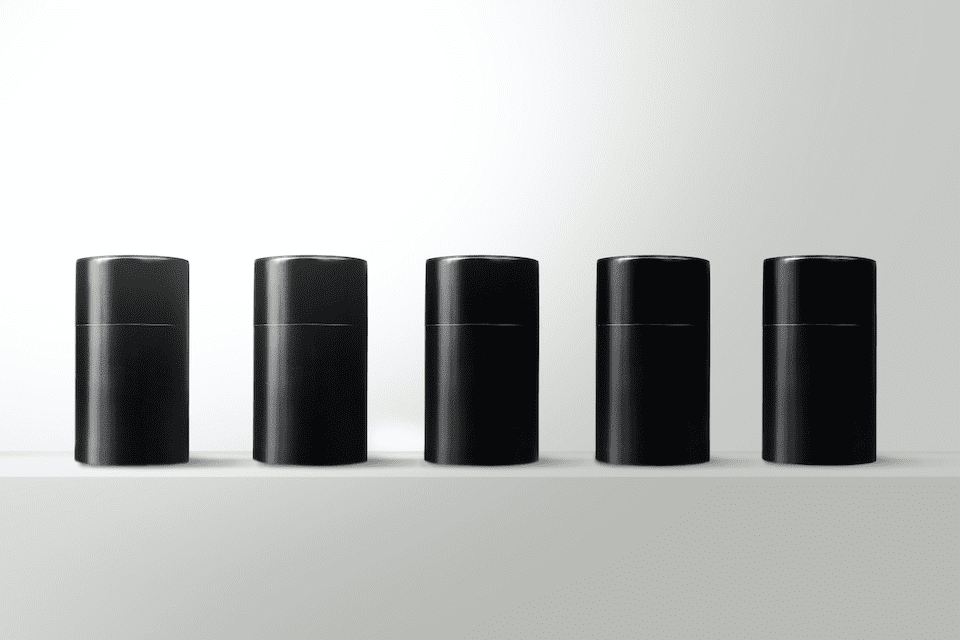 I found a 100 year old company that would create these heirloom quality canisters for me. They are handmade and will keep your tea leaves, coffee beans or anything that you need dry for years to come.
or read review
On the other side, there is a "made from music" wording which refers to the fact that the case is made from recycled CDs; another hint of Pharrell William's influence. There is also a small recycle sign, specifically for type-7 plastics.
It also comes with a clip and loop to attach to your bag. The clip is a carabiner-type clip. Because you can't close the clip, sometimes the loop slips out if you pull on it the wrong way.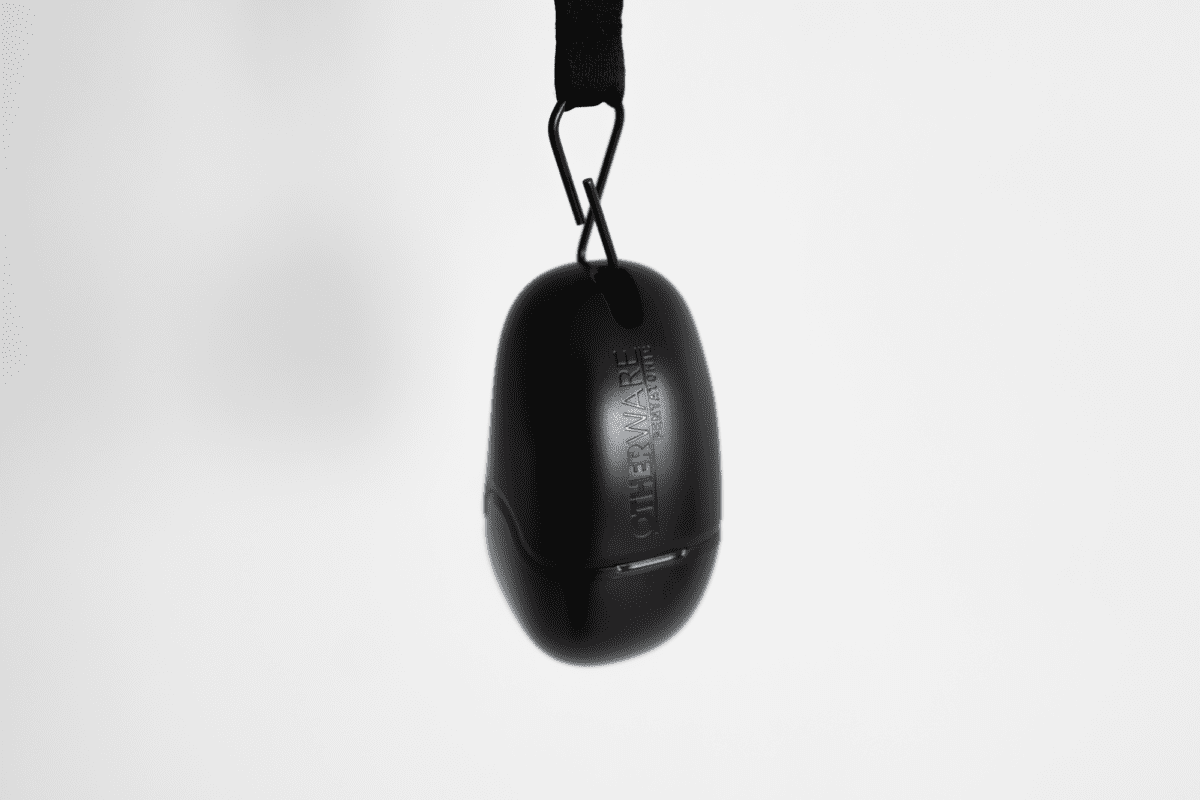 The utensils themselves are also very sleek and rather cute in their size. Held in my large hands, I felt like an ogre having lunch at a human's. However, they feel comfortable to eat with despite the size.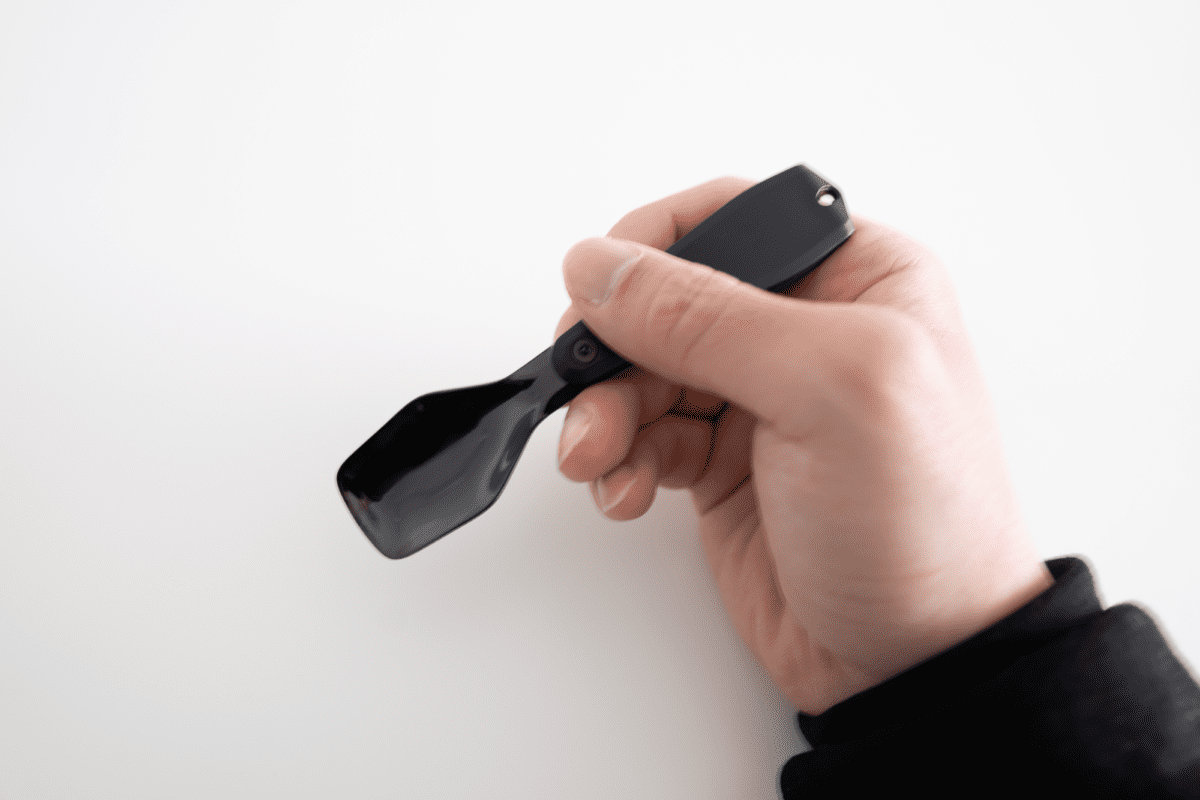 The tip of each piece is anodized titanium-coated steel. Each piece looks very meticulously designed, molded with non-standard angles. While the metal gives it a polished look, it is also a magnet for fingerprints. In some ways, it's a good thing that you can marks on your utensils so you can clean them.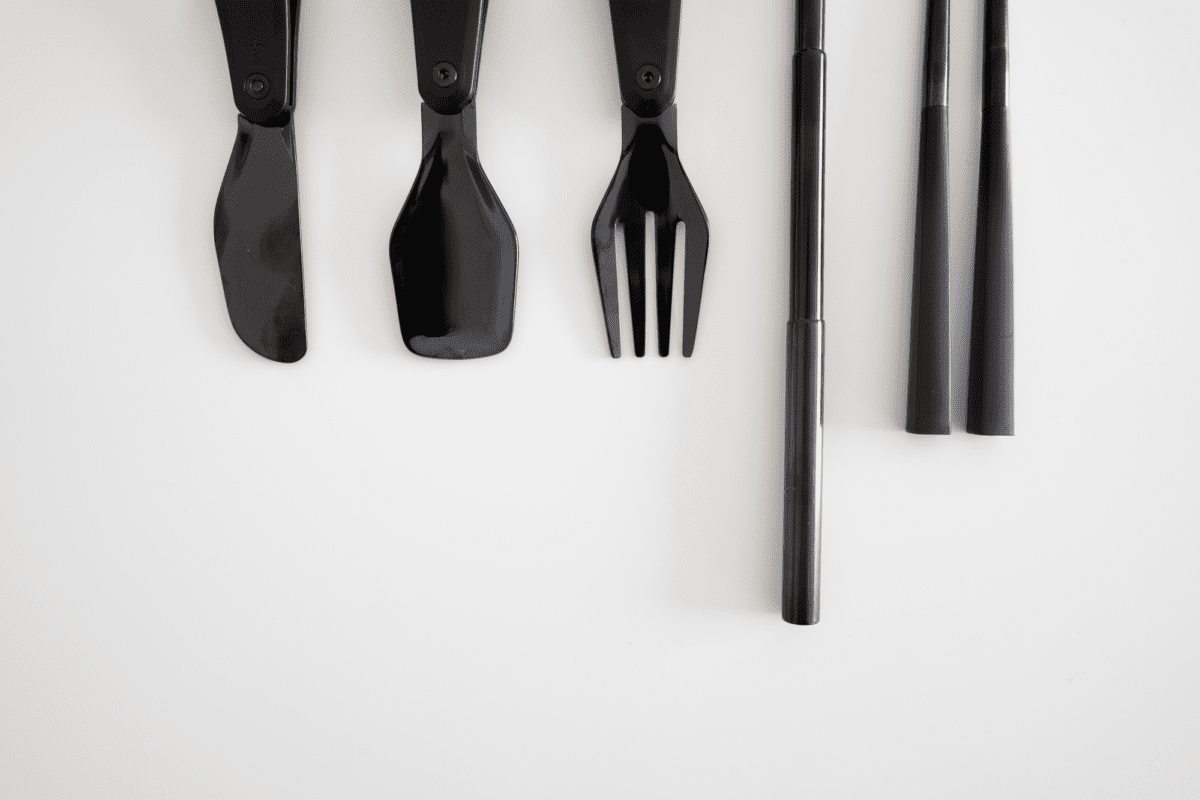 While the steel gives a premium aesthetic, the whole thing feels a little like plastic because of the recycled plastic handles and how light each piece of cutlery is.
Overall, the Pebble is beautifully designed, which justifies the price tag. You are, without a doubt, paying for its premium design.
Usage
Opening and Closing
The case can be opened by applying upward pressure to the middle-bottom part of the top lid. It takes some getting used to as you need to apply just the right amount of pressure, at the right angle, at the right spot. Those with clumsy hands might drop the lid while trying to open it with one hand.
But once you get the hang of it, it's an effortless operation.
One easy improvement I thought they could make was to allow the lid to open without separating. That way, there would be less chance of losing the lid.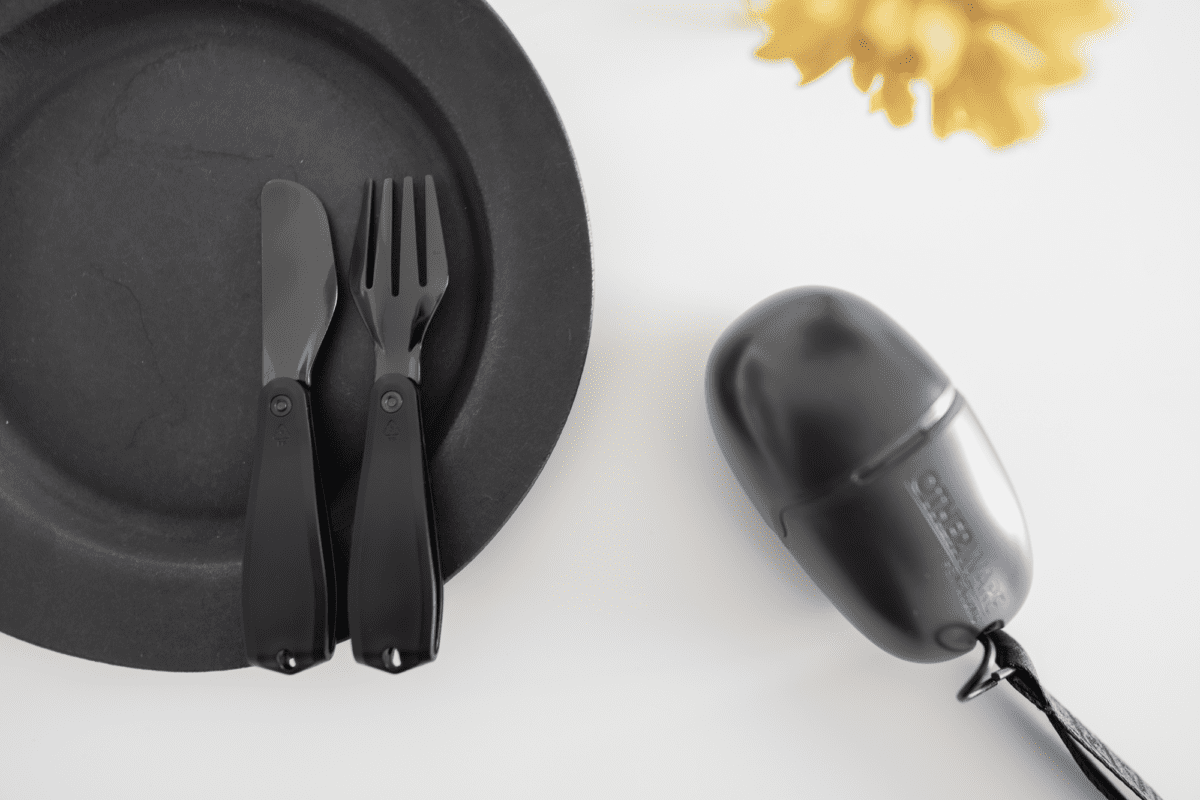 Storing the Utensils
While there are slots specific for each piece of cutlery, if you happen to open the case upside down or hold it at the wrong angle, the cutlery will fall out. There isn't any mechanism to "lock" each piece in place. Even just tilting the case a few degrees from the resting position without the cover will cause some of them to slide out.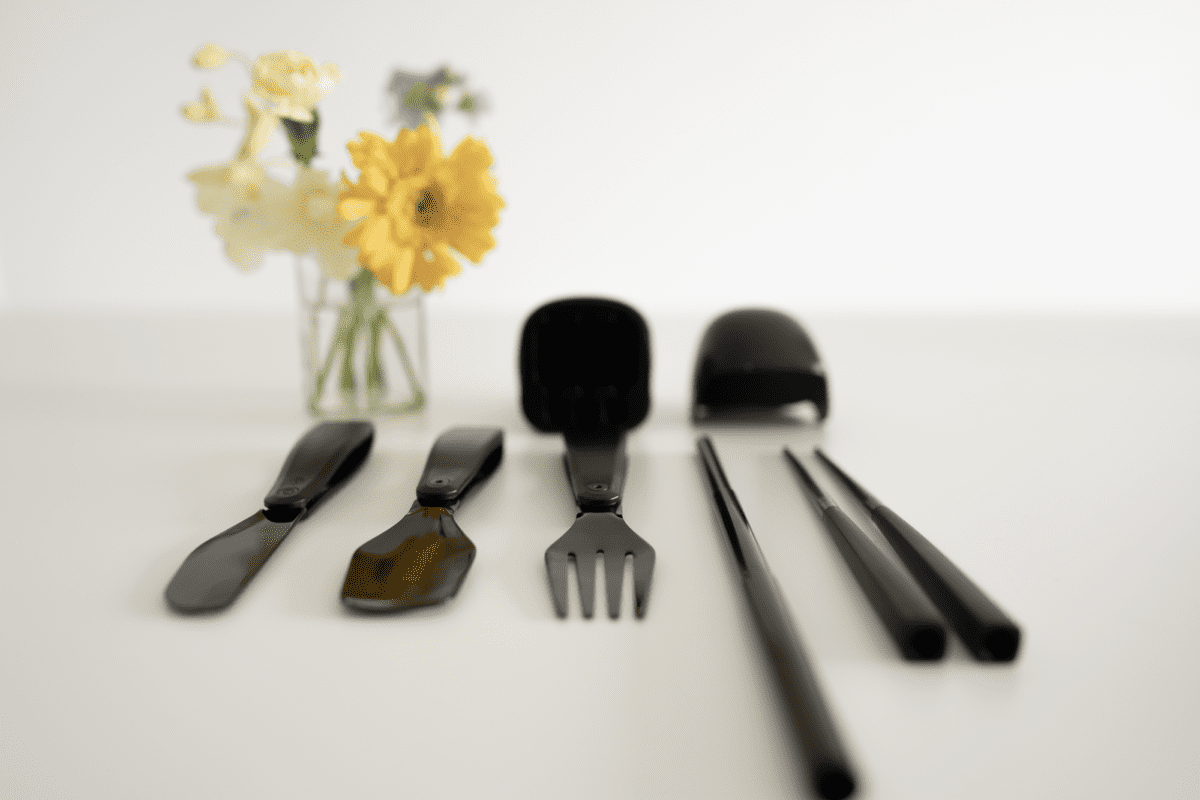 You also have to put each piece into the respective slot in a specific direction, or it won't fit otherwise. This can be a little irritating when keeping the cutlery since it is not immediately obvious how each piece should be inserted. You'll probably just put it in one direction, realize it doesn't fit, and then put it in the other direction.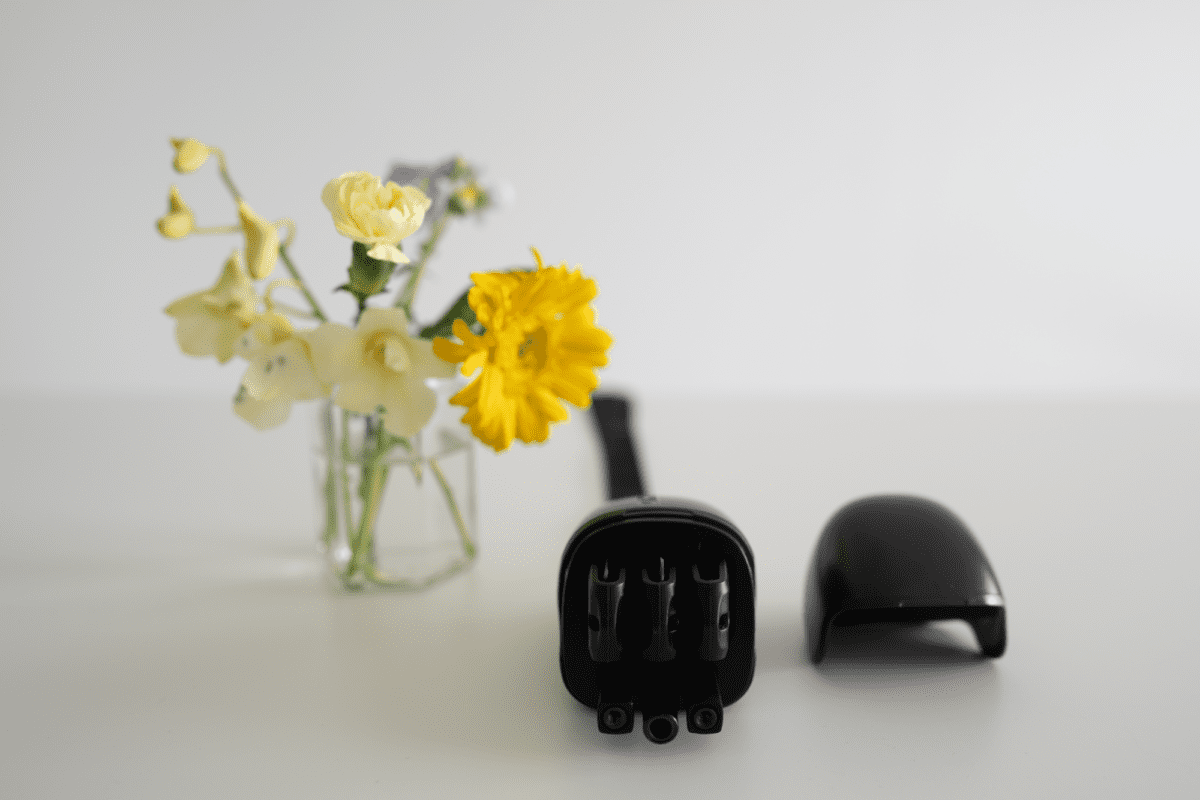 The fork, spoon, and knife swivel out a single direction. This also isn't very obvious. Most of the time, you will have to press on one side to see if it comes out the other.
User Experience
I'm a huge fan of economic rice or Cơm Bình Dân type meals (basically rice and a few side dishes piled on a plate), and I would eat those meals with just a single spoon. I would use the spoon to scoop up the food and cut them into smaller pieces.
For those who like to use their fork and spoon to cut food, you can only do so with your right hand with the Pebble since trying to cut food with the spoon or fork in your left hand will cause it to close under the pressure.
This might be a deal-breaker for those who use their utensils in that specific way.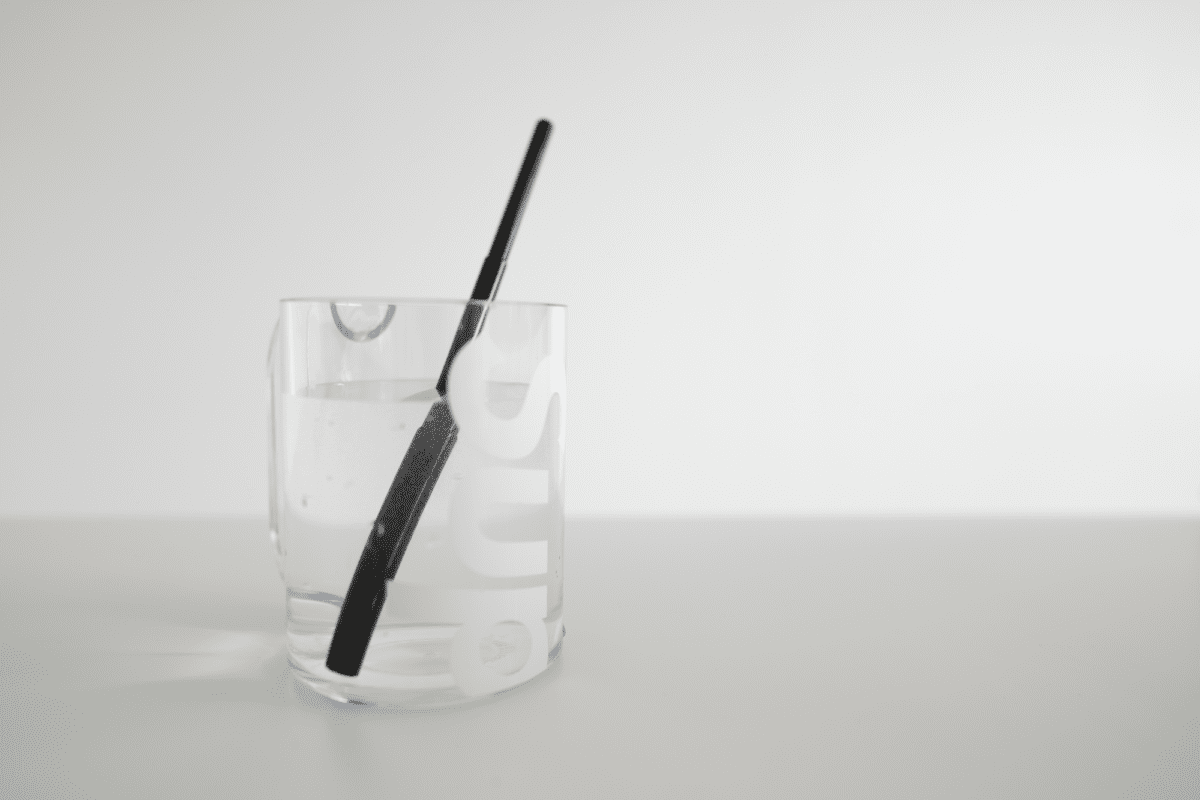 The straw is segmented into three parts, and you can collapse each down to one part for storing. Using the straw feels like when you use a plastic straw with a leak in it. The conjoined parts allow for air, even though a minuscule amount, to escape, which reduces the suction power that you are normally used to.
One nice thing about the straw is that it won't collapse with just a little pressure, which sometimes happens when you push down on the straw while drinking.
The chopsticks are, understandably, shorter than your average chopsticks, which needs some getting used to. Being Asian and living in Japan, I eat maybe 90% of my meals with just a pair of chopsticks. With shorter chopsticks, you'll have a harder time splitting food.
I thought that they could have made the chopstick collapse like the straw for a longer pair.
Drying
After enjoying your chai peng (Singaporean economic rice) or karaage bento (Japanese fried chicken lunch box), you'll need to wash and dry them before putting them back into the case. Unfortunately, there isn't a way to hold the cutlery in the case while they are open, which I thought would be a pretty nifty way to dry them.
Ultralight
While one can argue that not bringing along portable utensils is the most ultralight option, these are probably some of the best bang-for-gram sets you can get. At 175 g, they barely add any weight to your ultralight setup.
Each utensil feels almost like nothing in your hand. Those used to eating with utensils with some weight might feel a little off when using these. However, they feel sturdy for how light they feel, which can be an odd sensation at first.
Conclusion
OTHERWARE Pebble is a beautiful, well-designed addition to any eco-conscious traveler's backpack. Its focus on style, lightweight with minimal loss of utility, is a winning combination.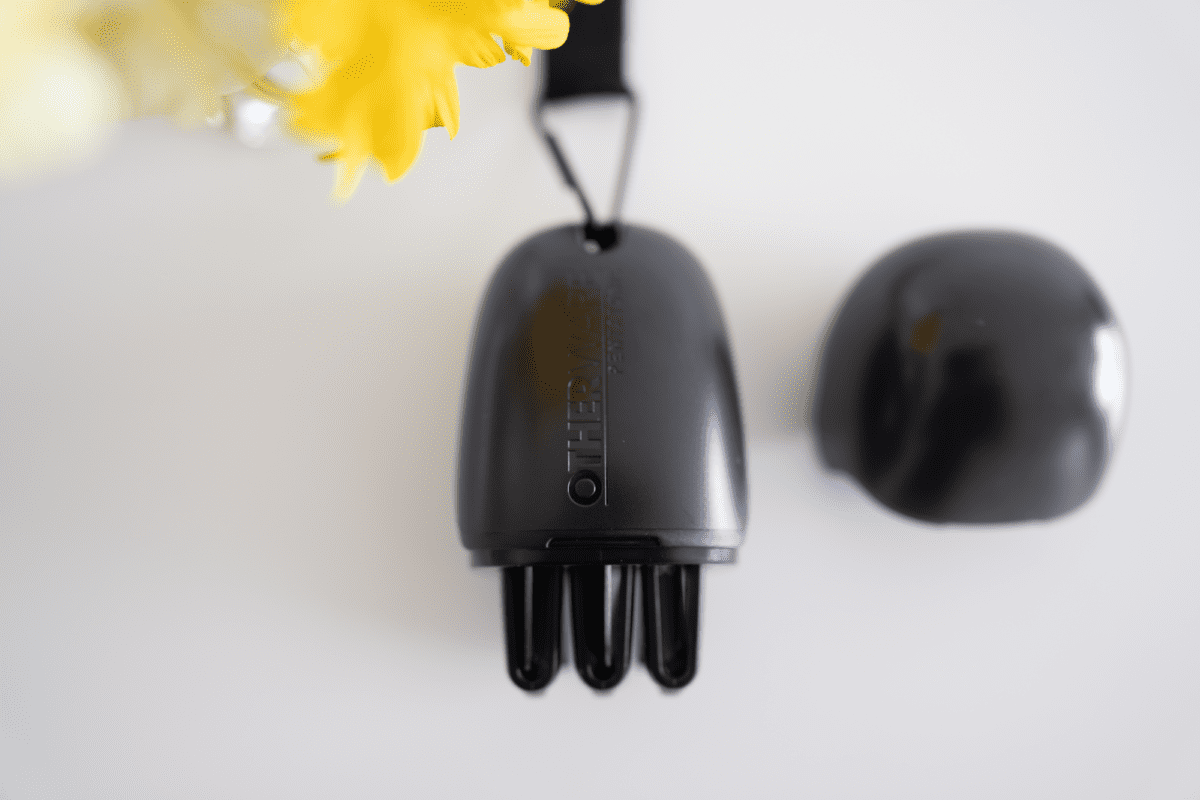 While there are small opportunities for improvement, it is still one of the best travel utensils you can find in the market now. It's just so beautiful and sleek that it's hard to beat.
Please leave a comment if you know a better travel utensil set that I should review.
Additional Images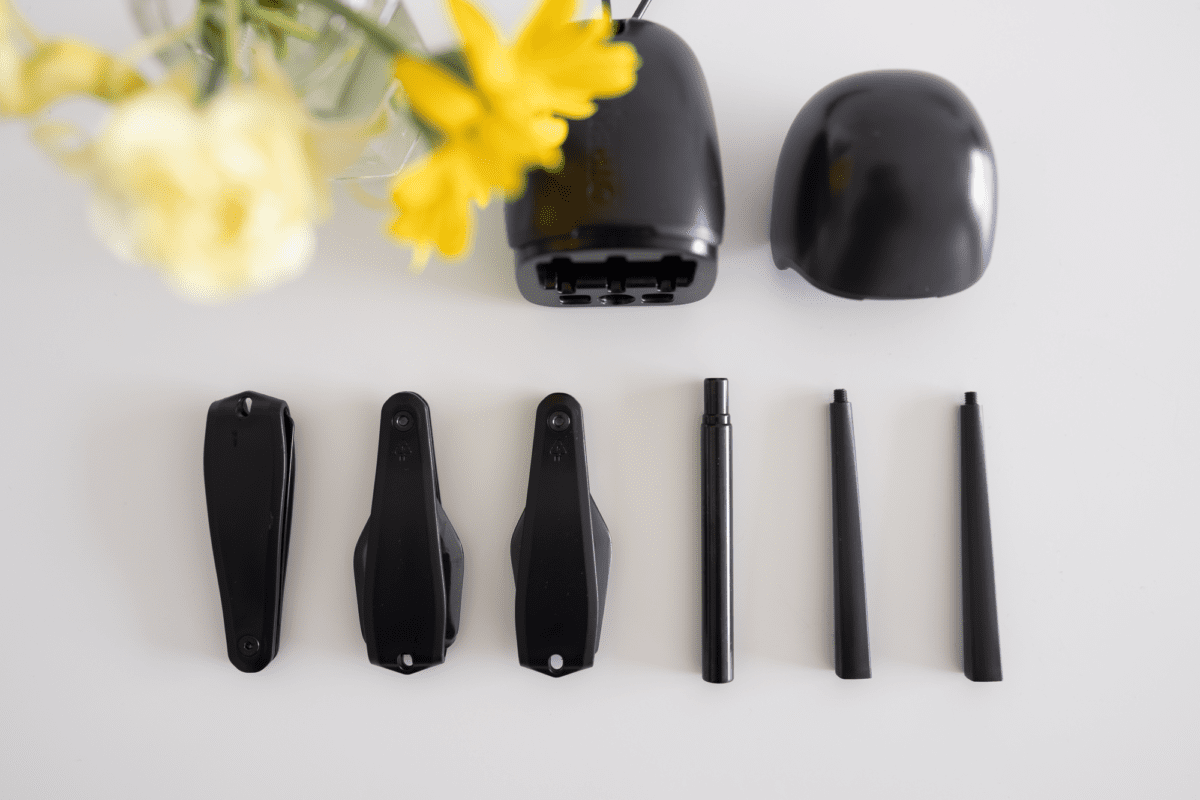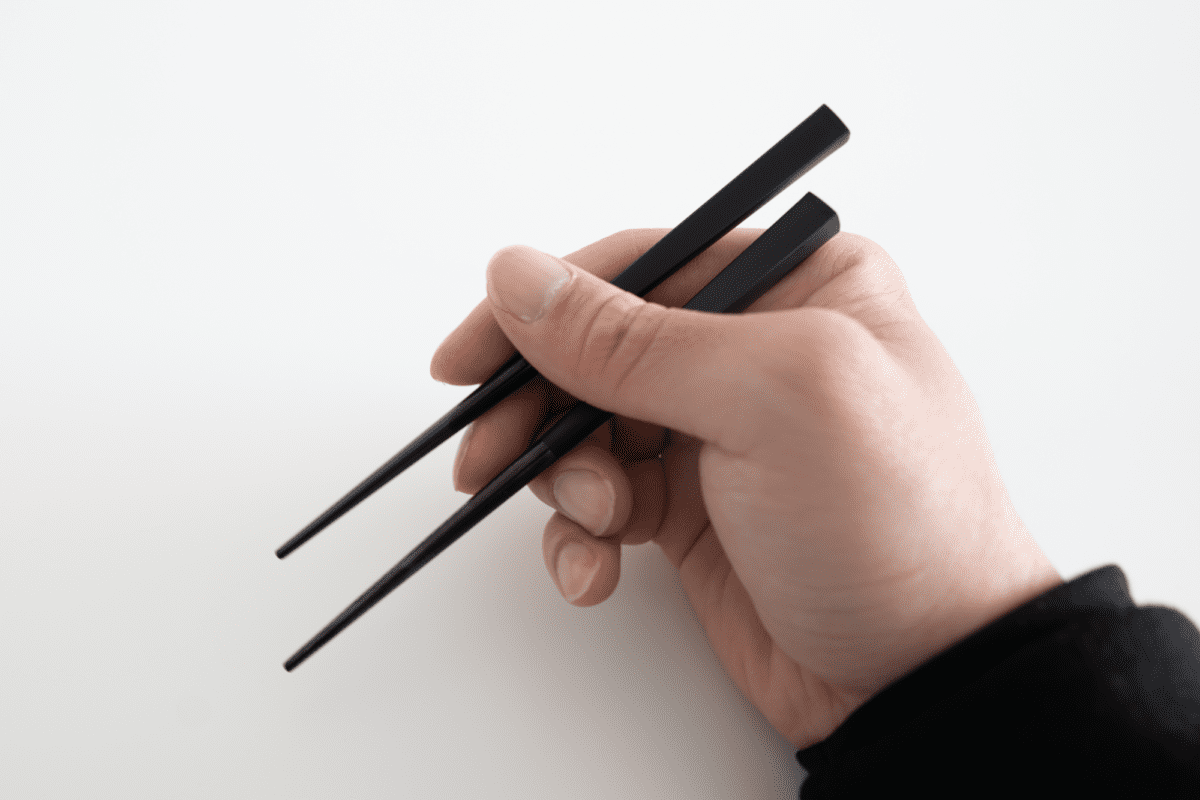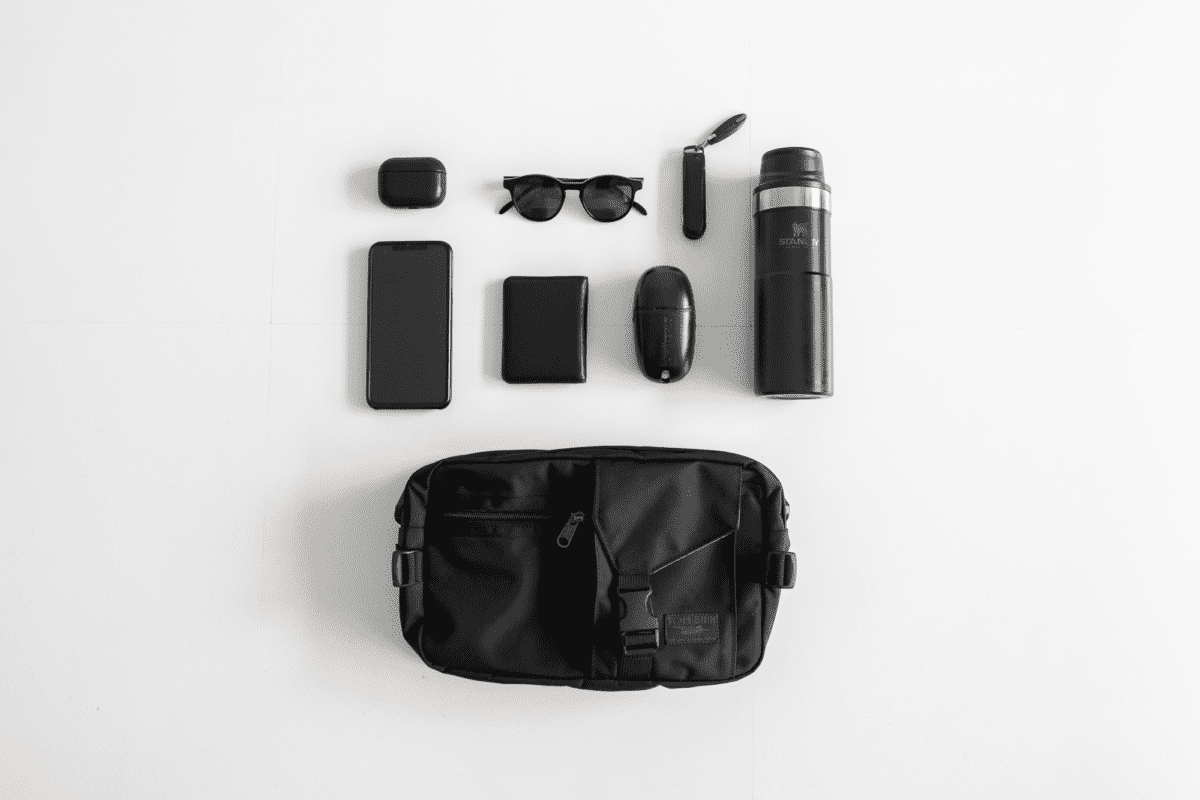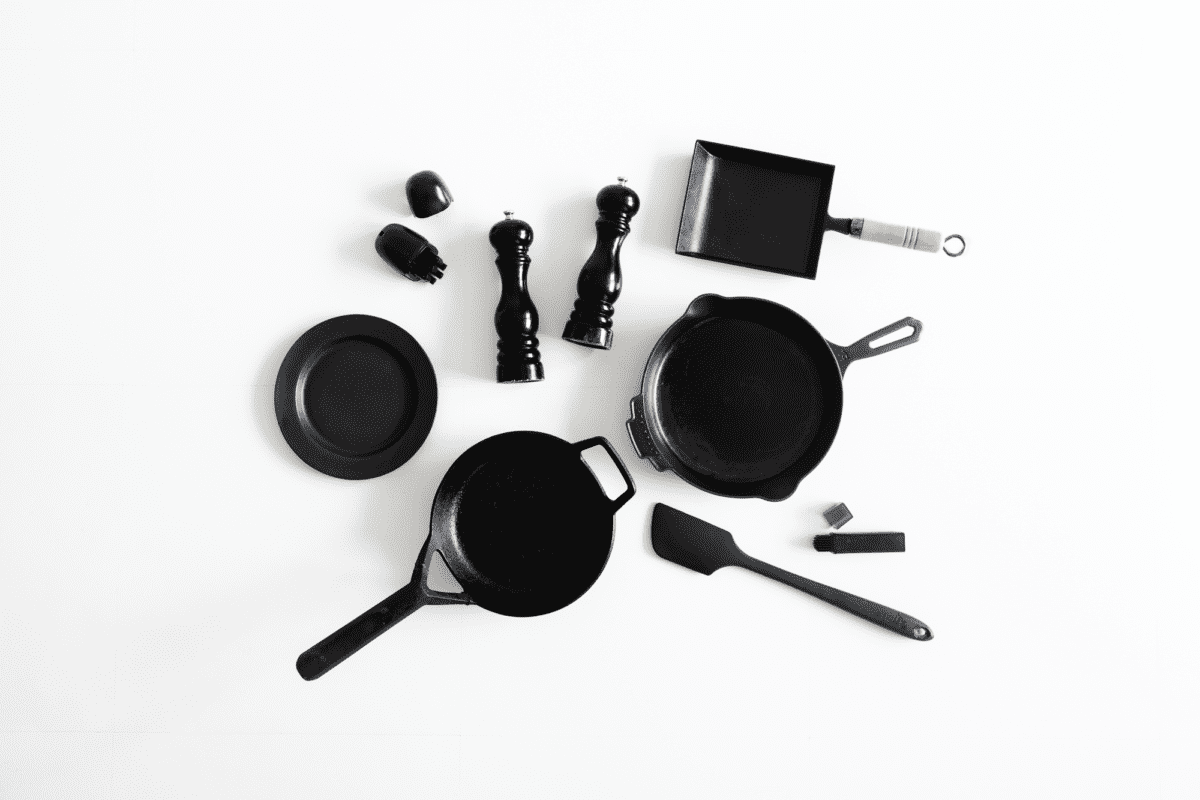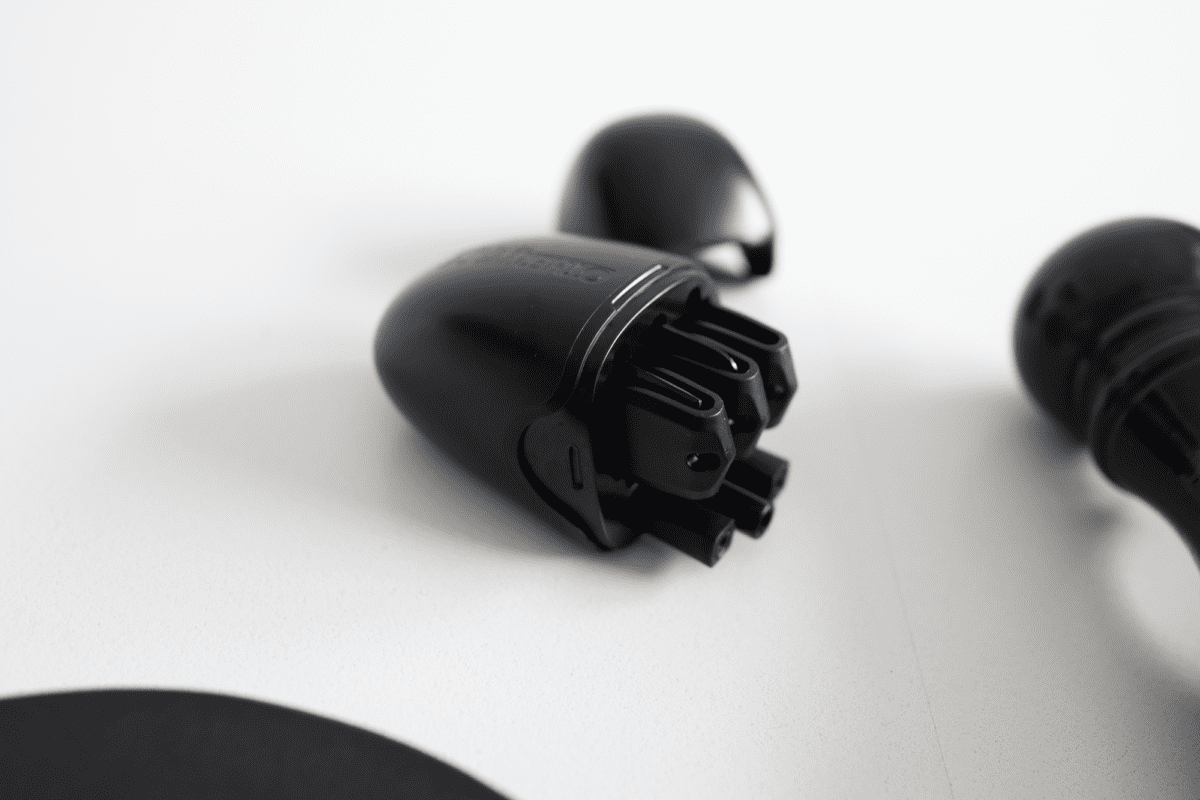 Like this review? See all of my in-depth reviews.
Also, consider supporting me by being a Patreon. Every cent given will go back into improving the content of this website.