This website is made possible by readers. I may earn a small commission when you buy through the links in this article at no extra cost to you. Learn more.
Details
Price $99 on aersf.com
Capacity 20 L
Weight 1.3 lbs / 589 g
Dimensions 17″ (h) x 11″ (w) x 5.5″ (d) / 43 (h) x 28 (w) x 14 (d) cm
Overview
There are three main categories of backpacks.
Travel backpacks
These usually come in 35 L and up and built with the toughest materials.
Examples are the TOM BIHN Techonaut and Tortuga Outbreaker.
Everyday backpacks
These are usually 20L to 30L+ and is something you wear most of the year.
Examples are the TOM BIHN Synik, Aer City Pack Pro, or Black Ember Citadel Minimal.
Packable backpacks
These try to micmic everyday backpacks with lighter but less durable materials. These are designed to be packed into your travel backpacks.
Examples are the TOM BIHN Daylight Backpack and Matador Freerain 24.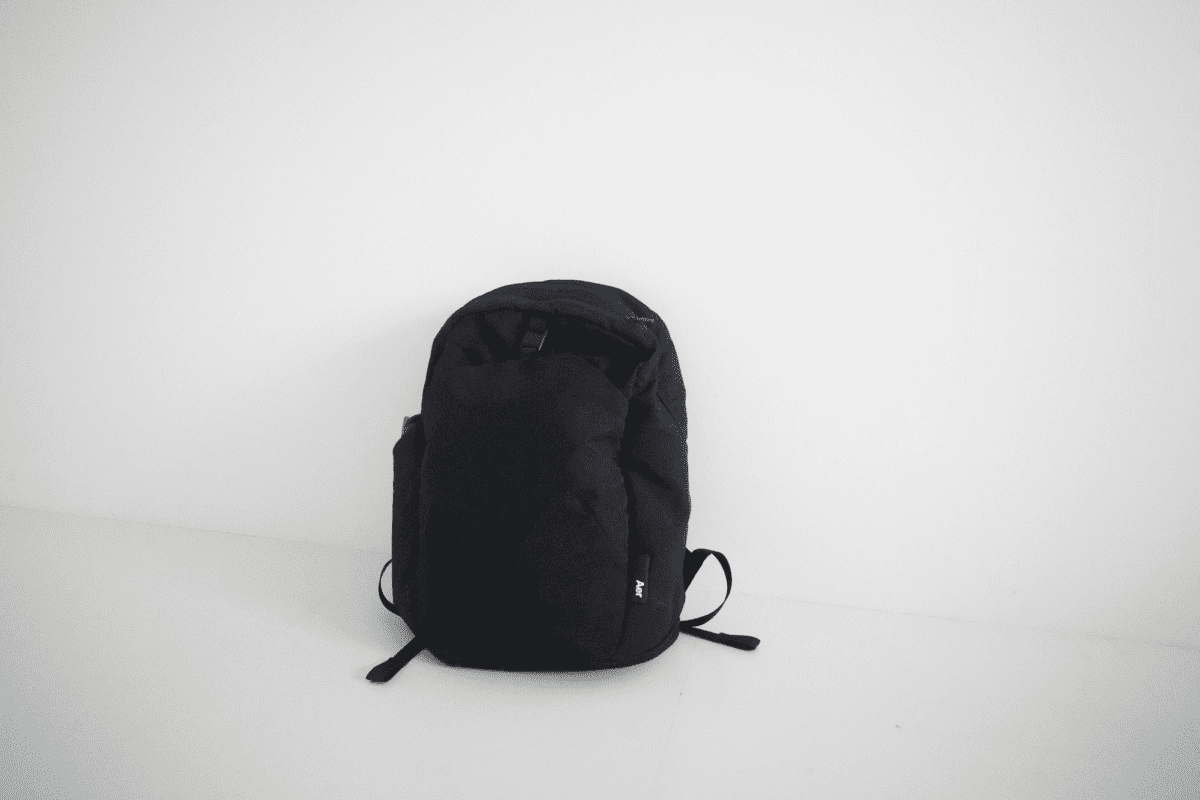 While Aer has proven themselves in the first two categories, I have yet to experience Aer in the third.
It's apparent in the material and designs that Aer sticks to the same formula, but a packable backpack like this will force them out of their comfort zone.
Can they prove themselves like they always do? TL:DR: Yes, they can.
Style
If you ask me to pick the backpack brand with the best design, I'd say it is a tie between Black Ember and Aer. But, I was a little taken aback when I unboxed the Go Pack 2.
Since materials have to change for a packable bag, the signature Aer sleekness was not immediate. This is mostly due to the crinkle Cordura. It doesn't have quite the same premium look as X-Pac or ballistic nylon.
At 6 ft, I look like I am carrying a child's pack if a backpack looks too compact. Packable bags like the TOM BIHN Daylight Pack has straddled the line well, offering a compact pack without making me look ridiculous. The Aer Go Pack is the same, being the smallest size I would consider as an everyday carry.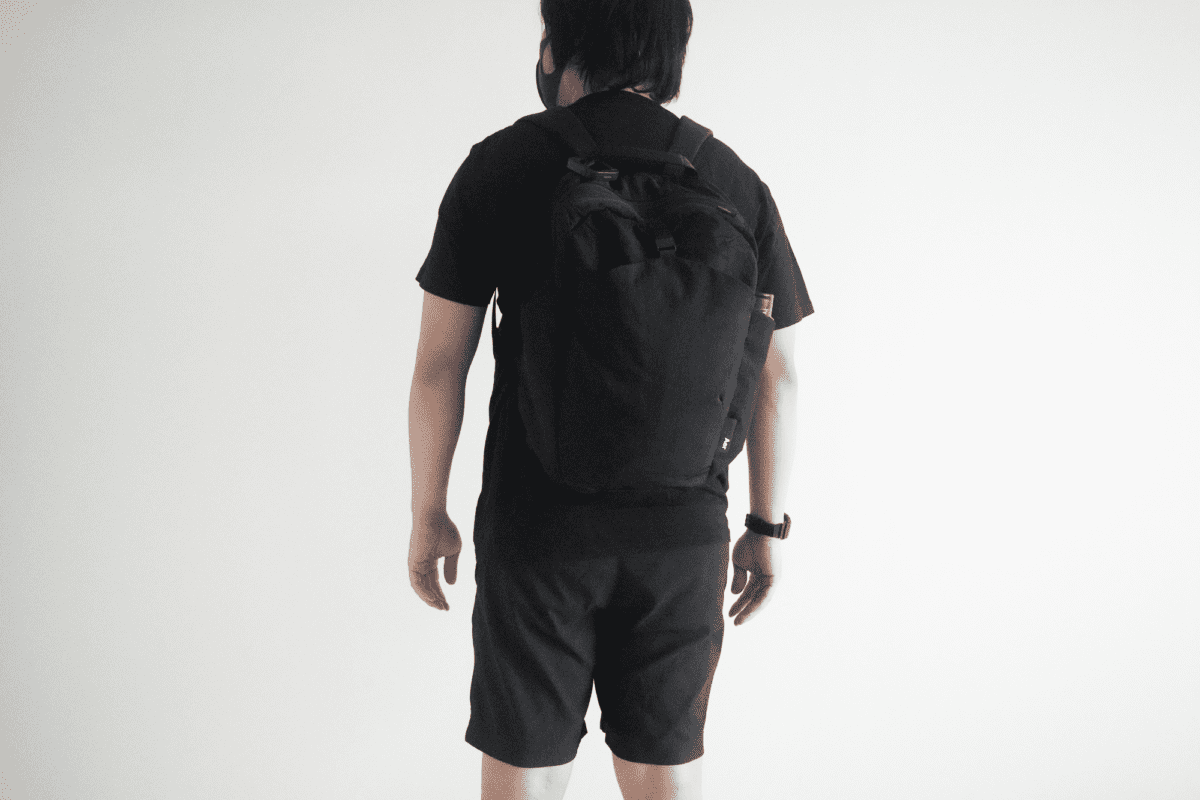 The front of the pack is symmetrical and neat, with its front pocket summited by a clip right in the middle of the bag. Water bottle pockets on each side of this pocket give it just the right form. The bag is cinched strategically to give it a shape that doesn't look too rigid.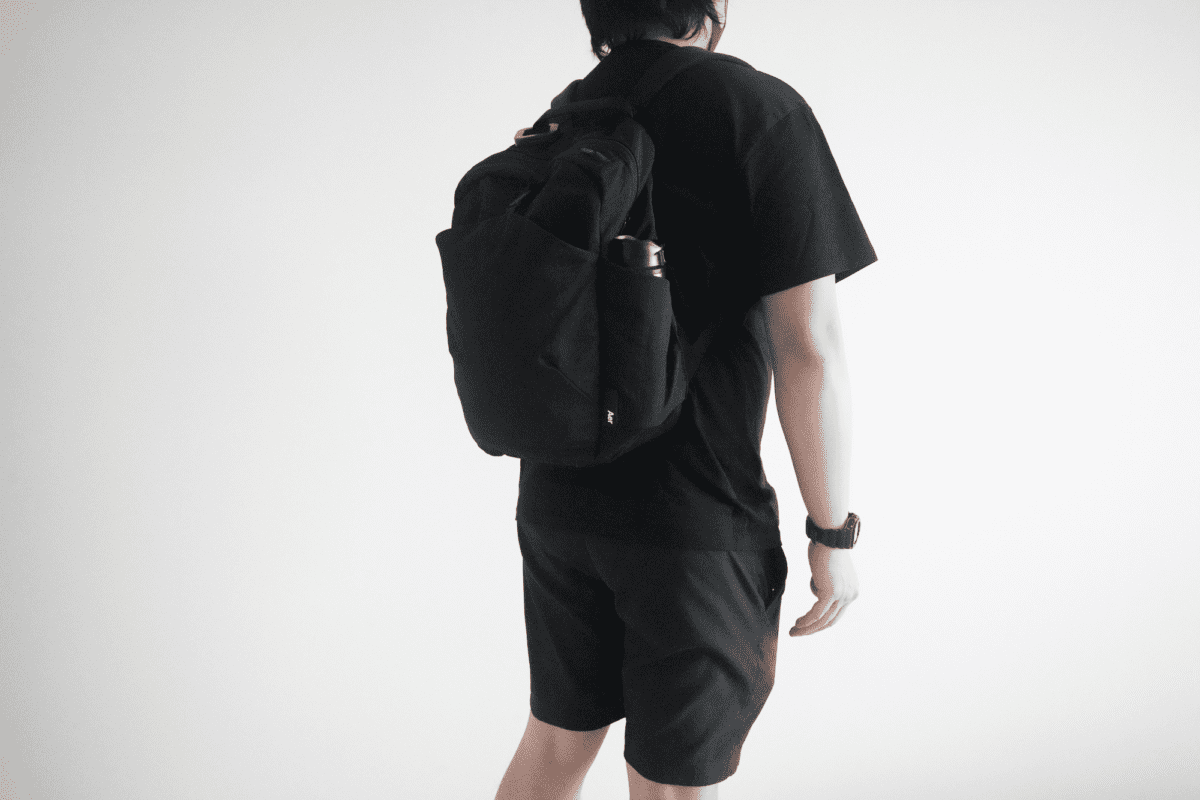 With a consistently black color palette, it looks stealthy and subtle, but not without the crinkly material drawing some intrigue. The material also makes the threading stand out, in a good way.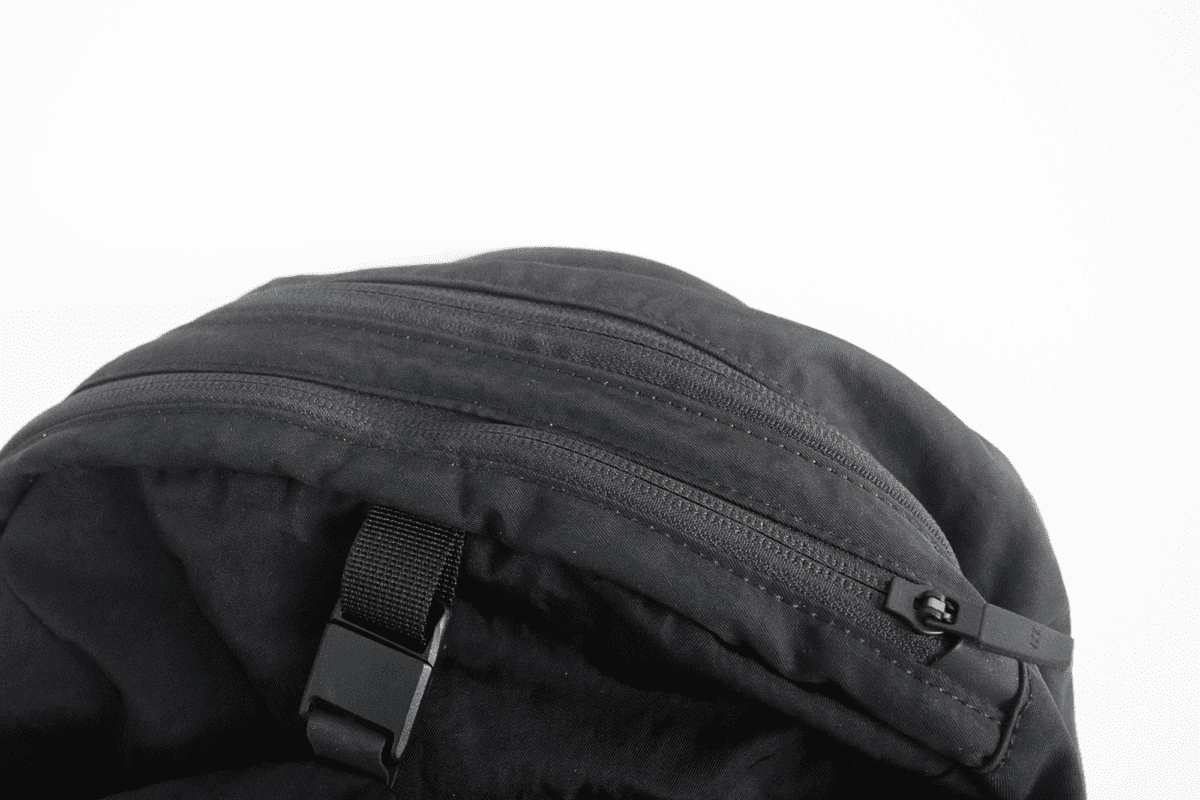 Aer's products are always minimalistic, but they always include their brand tag. They have one here in the bottom right of the front.
But no one likes ads, so I got rid of them. If my articles helped you, I ask for your support so I can continue to provide unbiased reviews and recommendations. Every cent donated through Patreon will go into improving the quality of this site.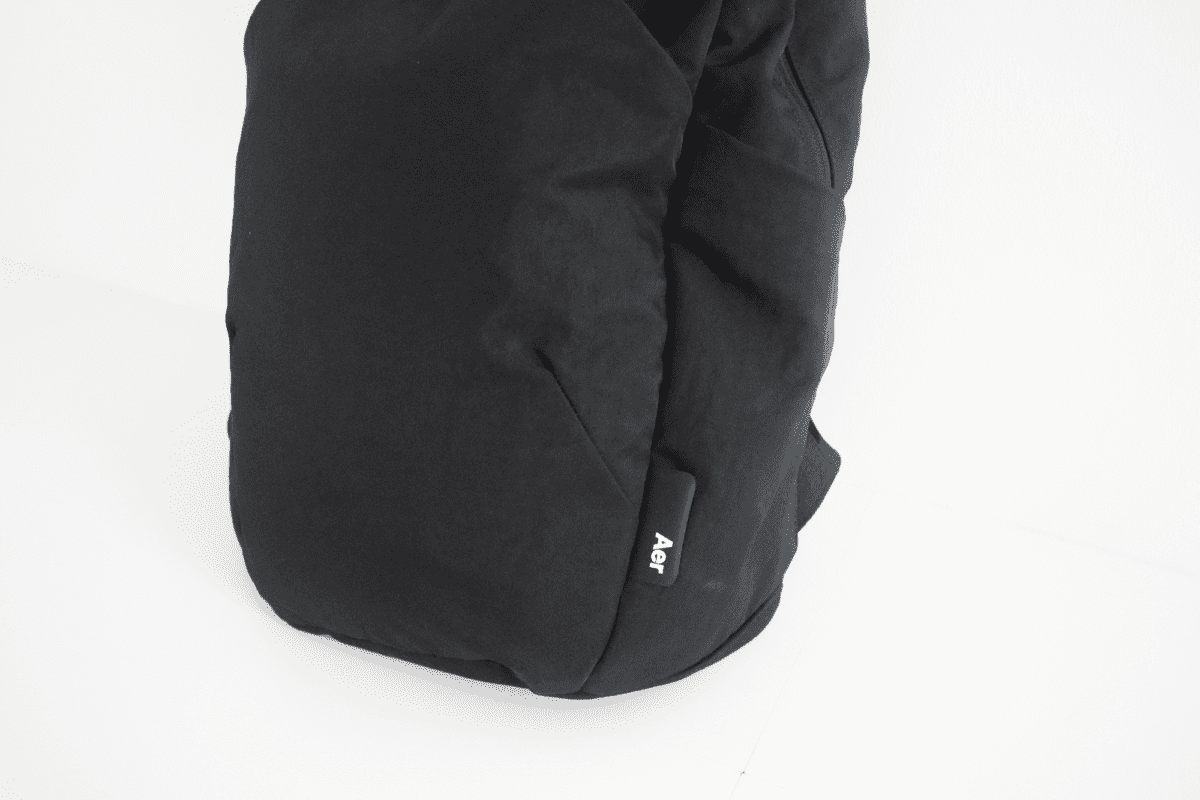 Another tag can be found in the main compartment.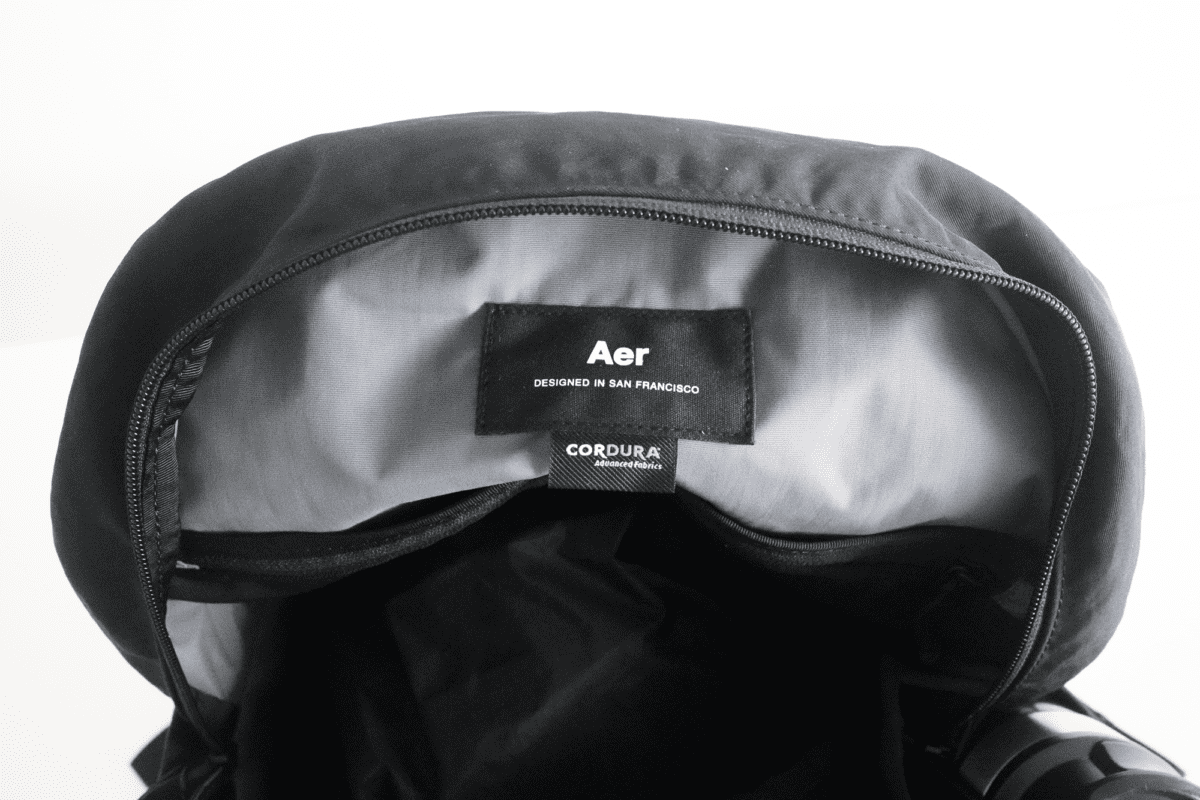 Material
While most of Aer's bags use Cordura ballistic nylon or X-Pac, the lightweight 210D Cordura crinkle nylon was chosen for this series of lightweight packs.
While it goes without saying that the fabric will not be as durable as 1000D Cordura, you can expect the exchange of denier count for weight to be well worth it.
Since the change in fabric accounts for most of the weight savings, Aer kept with their top-tier duraflex hardware and YKK zippers.
Usage
The key benefit of the Go Pack 2 is the weight and packability. It is fair to think that other aspects like durability and organization should have been sacrificed.
While the durability is, without a doubt, lower than any of Aer's non-packable backpacks, it is unlikely that you would feel any tangible loss in quality.
The organization, while clearly more sparse, is no less thoughtful than you can expect from Aer.
It is fronted by an open pocket, perfect for rain jackets. For me, it was kind of the default dumping ground for anything I need out of my hands. However, this is not the quick access pocket.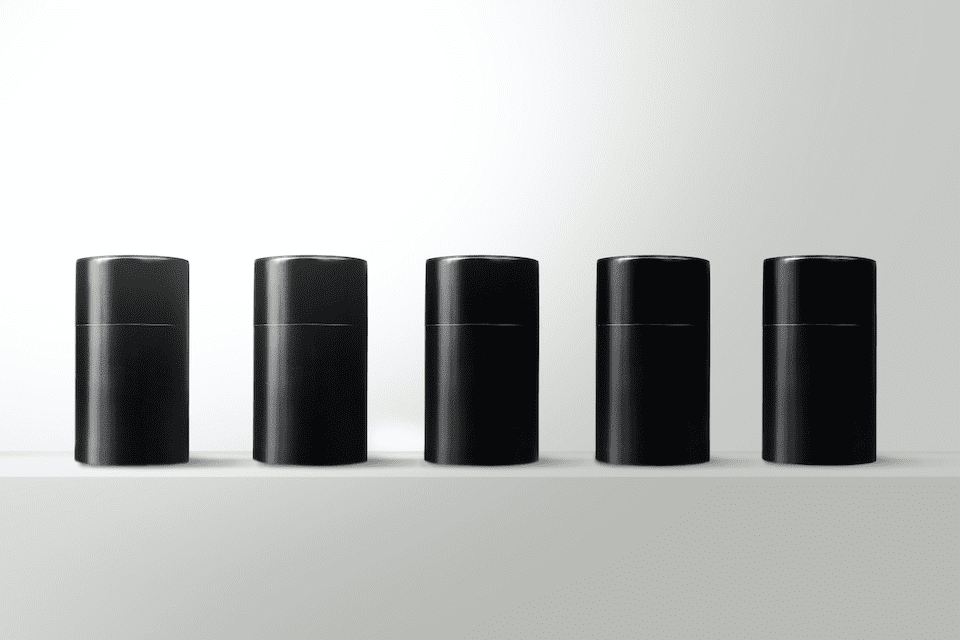 I found a 100 year old company that would create these heirloom quality canisters for me. They are handmade and will keep your tea leaves, coffee beans or anything that you need dry for years to come.
or read review
Right above it, there is a quick-access pocket that is surprisingly spacious. I have dealt with quick-access pockets that could barely fit a passport, so this one on a packable bag was a pleasant surprise.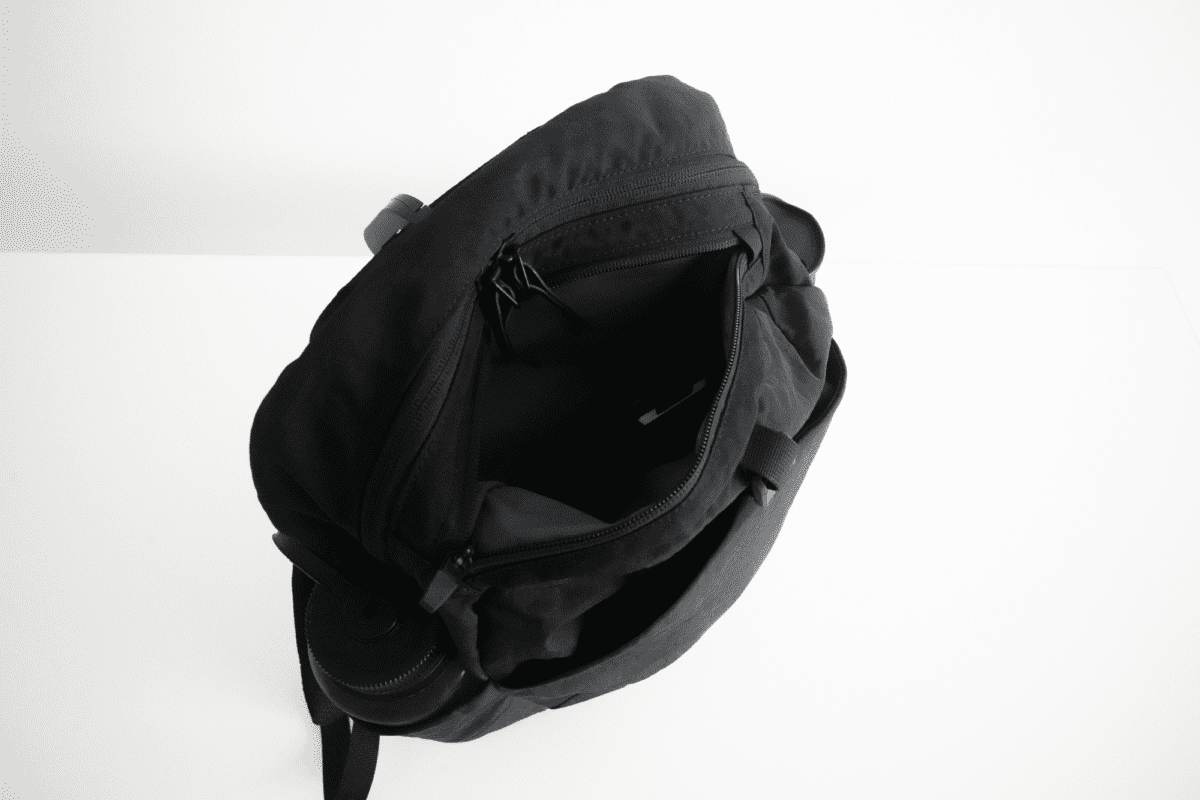 The rest of the bag consists of a single main compartment. Many packable bags exclude dedicated laptop compartments for obvious reasons. What most of them do is offer no alternative except to have your laptop tough it out with the rest of the contents.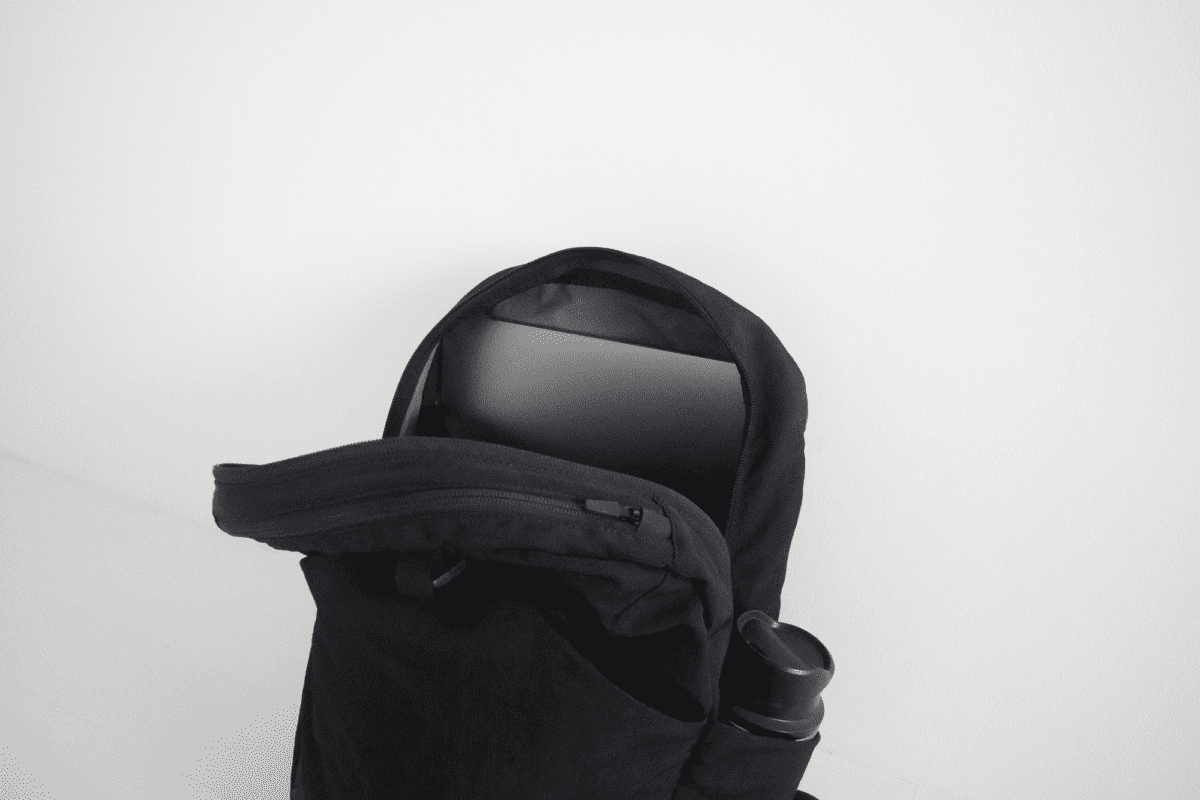 The Go Pack comes with a suspended sleeve within the main compartment for your laptop. While it is suspended, chances are that your laptop will still hit the ground if you drop your pack from high enough. This is especially so with a pack that is not full.
Within the main compartment, there are two nicely-sized slots. This is relative to most packable packs with no pockets at all. These fit my Raen sunglasses and Thermos Can Insulator perfectly.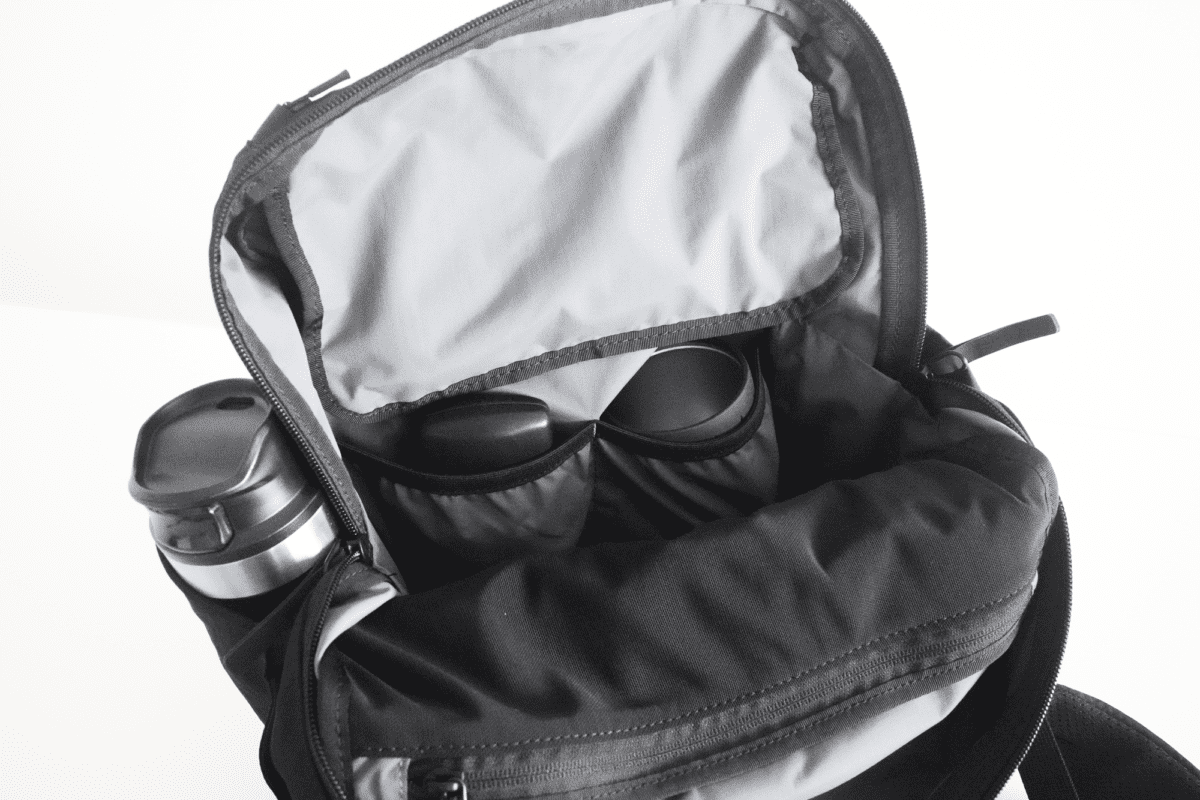 The water bottle pocket on each side can fit large bottles, up to a 32oz Nalgene bottle. This will be the largest possible size for a bottle to fit. If your pack is full, you'll have to jimmy a bottle this size in by pushing any encroaching part from the main compartment.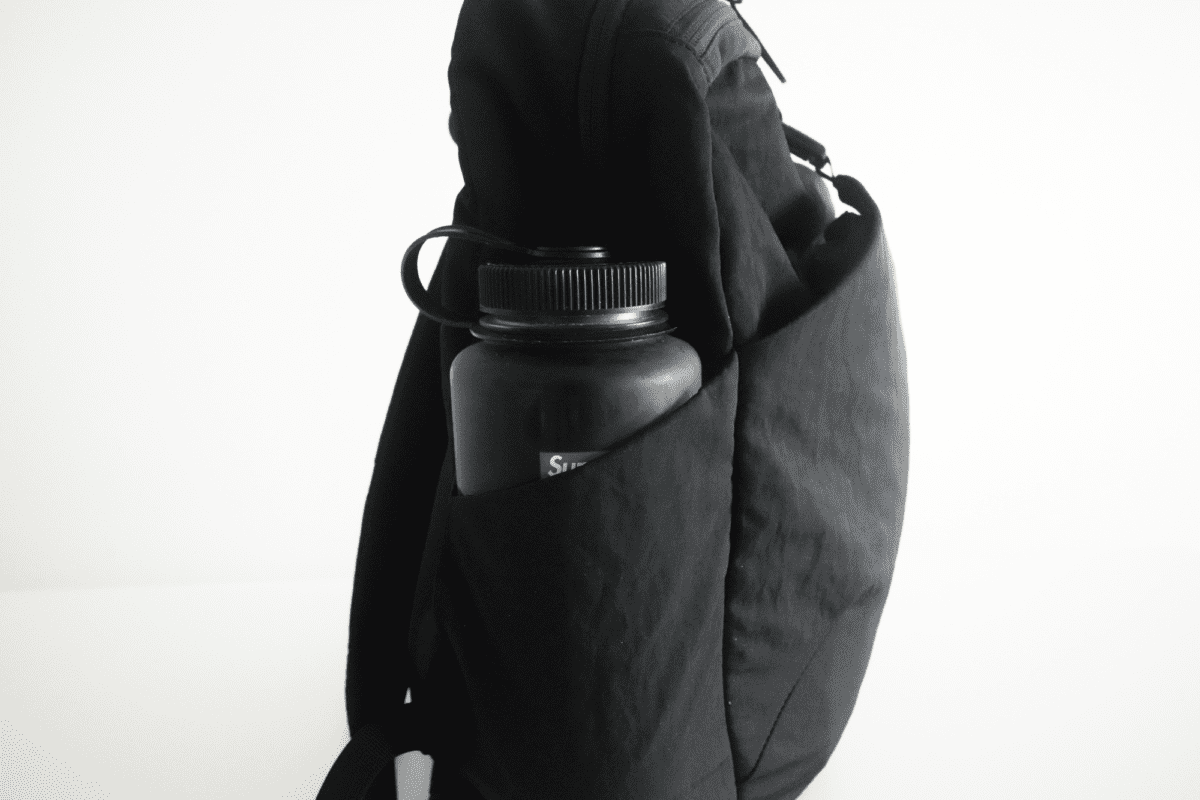 Since you'll likely have your bottles in them and then zip up the main compartment, you'll probably won't have the zipper end up sandwiched between the bottle and the pack. However, if you change the order, zip the bottle, then you might end up with a hard-to-reach zipper.
I personally won't encounter this problem since I usually meet the zippers at the top of the bag.
The handle on top has a little padding as even a pack this small can carry some pretty heavy items like your laptop and electronic accessories.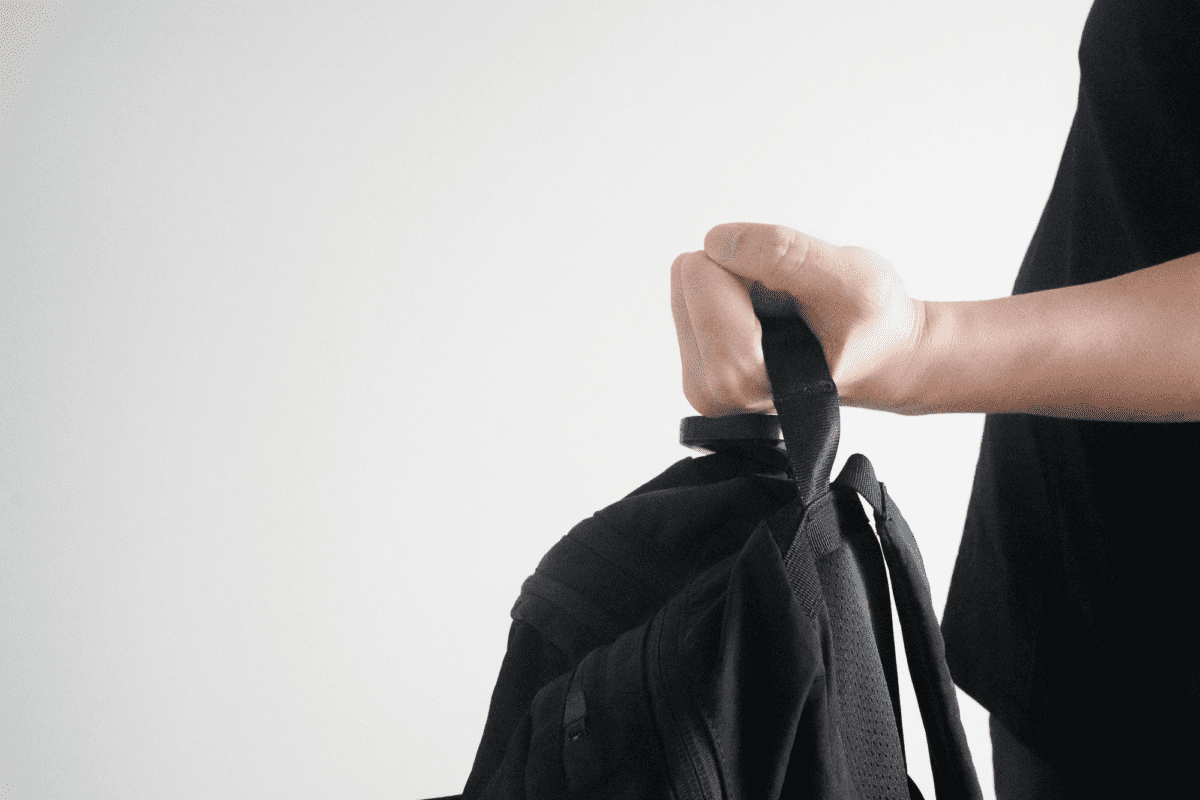 The Go Pack is designed to be packable. It folds down and packs well into something like the GORUCK GR2. But once you are using more compact travel bags like the TOM BIHN Techonaut or Able Carry Max Backpack, it starts taking up too much space to justify it.
Conclusion
For a packable backpack, the materials and quality of the Go Pack astound me. This is without compromising on weight and packability.
When I was packing "heavy", a packable backpack always felt like a good idea. But as my travel backpack start shrinking, they became compact enough for me to use as a day pack without looking too much like a traveler.
However, even something compact like the Able Carry Max Backpack takes away the feeling of leisure. There is nothing like exploring the city light. It makes you feel a little more at home, more comfortable.
The Aer Go Pack 2 helped me remember this feeling. I started bringing a packable backpack along much more often.
Additional Images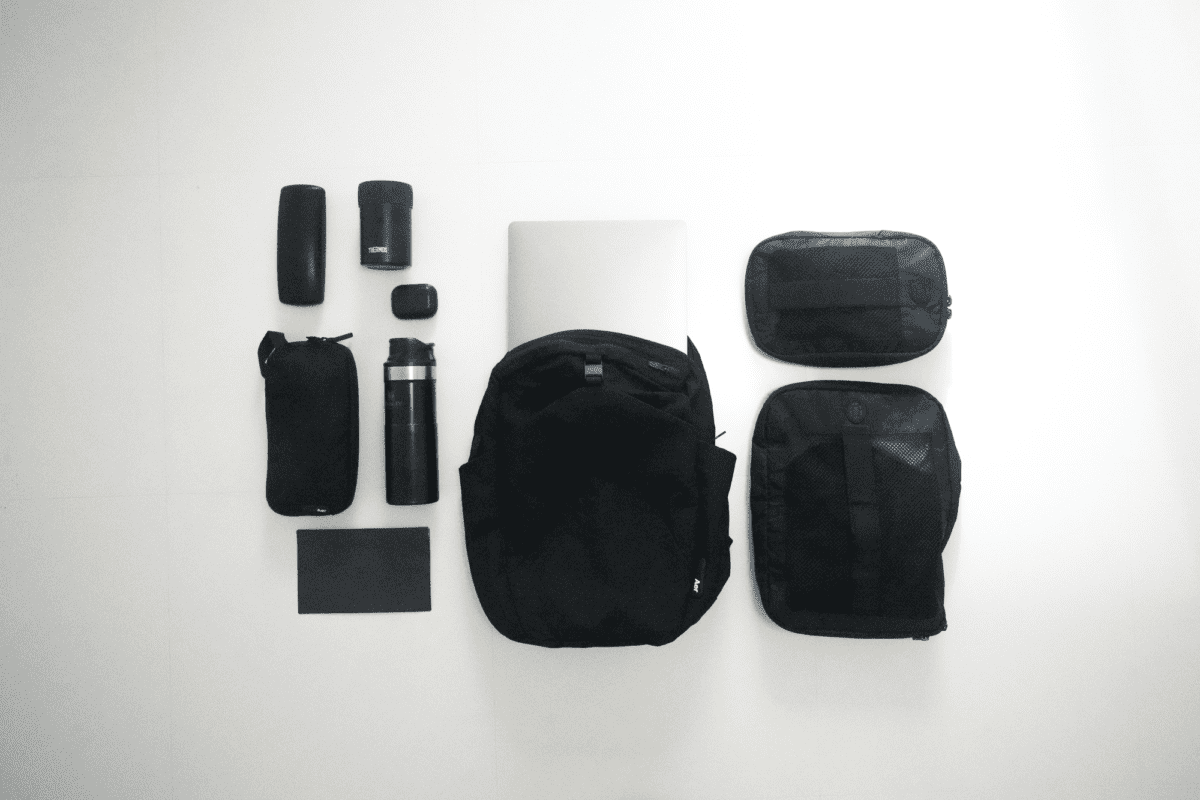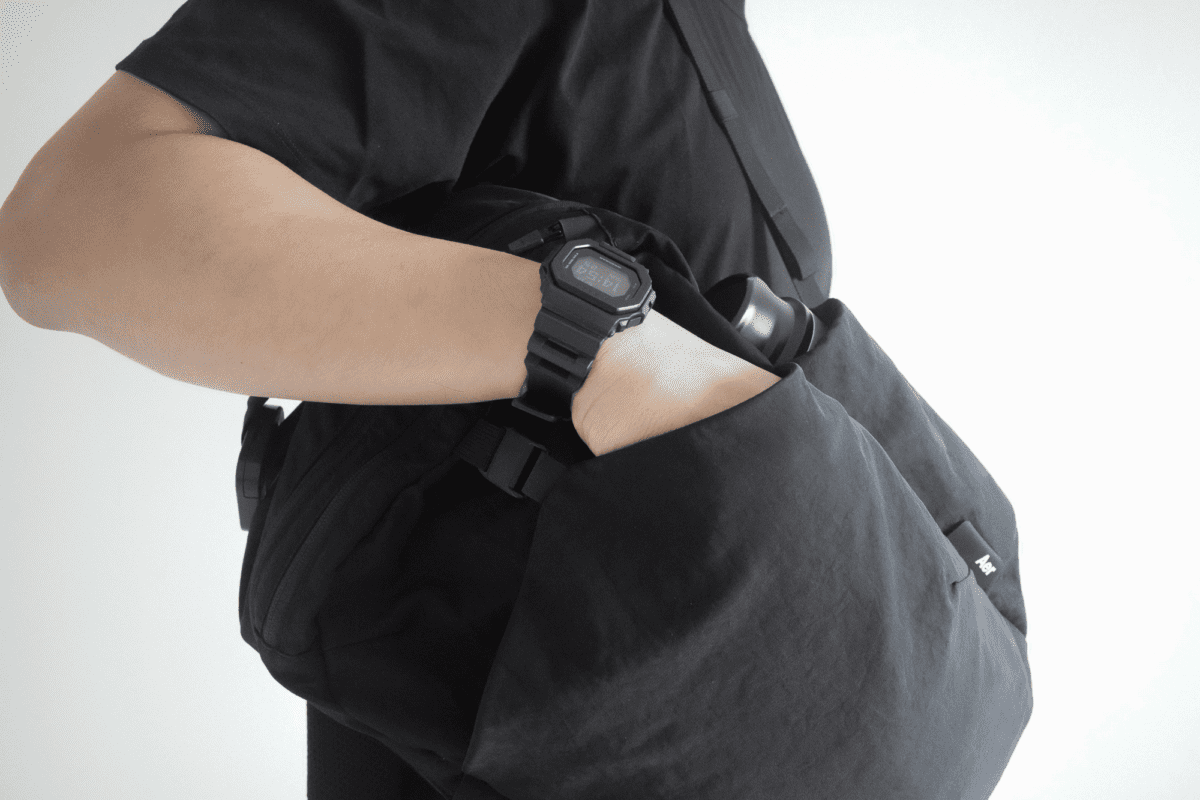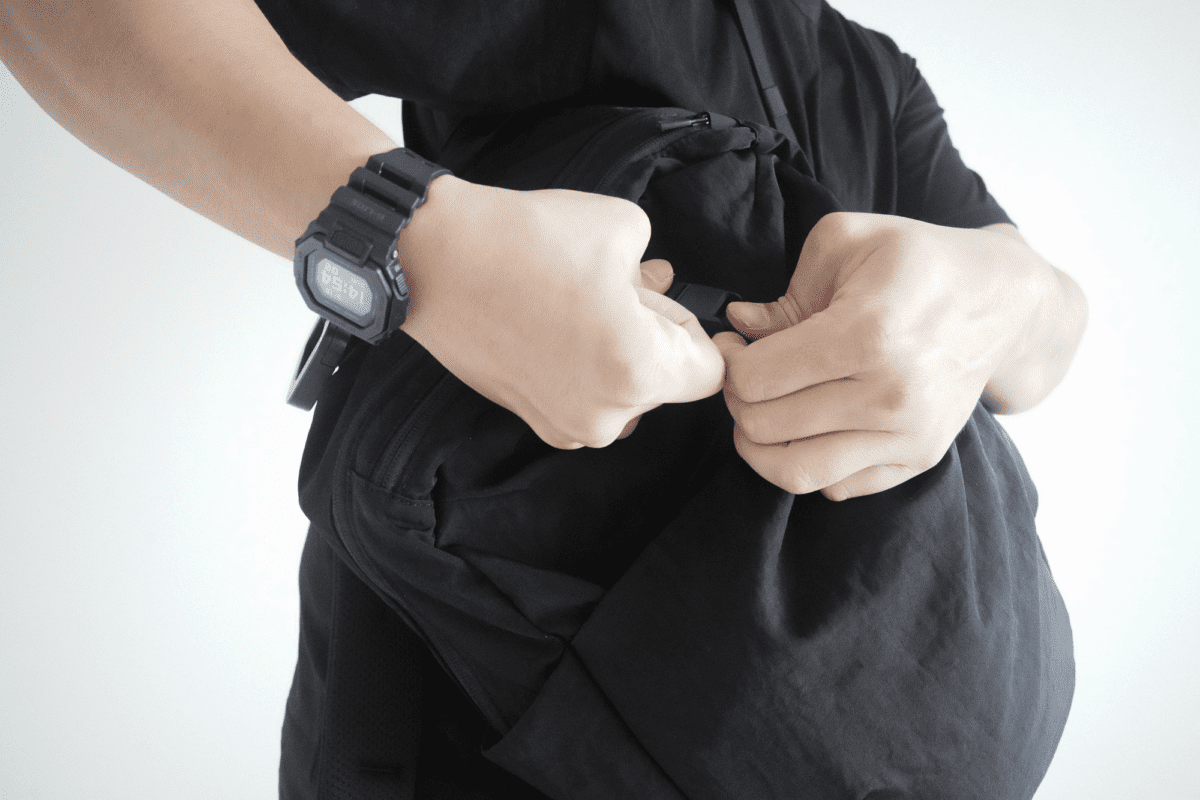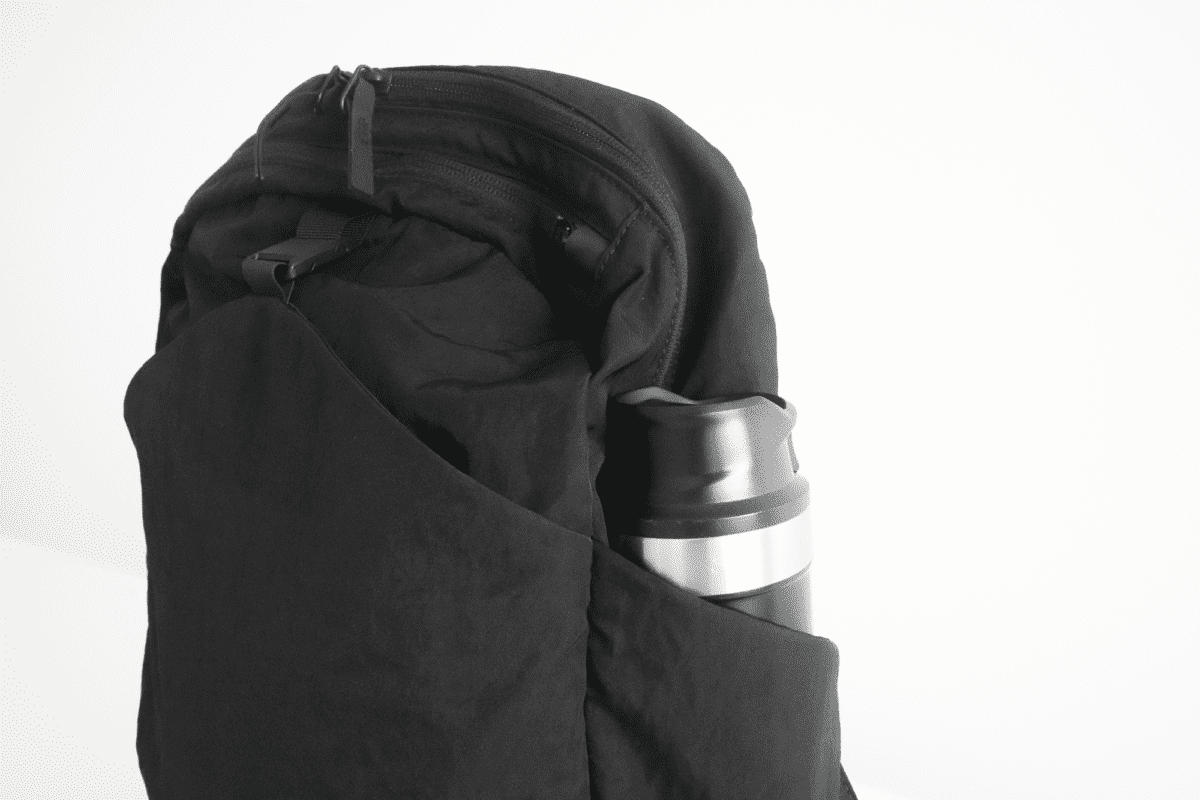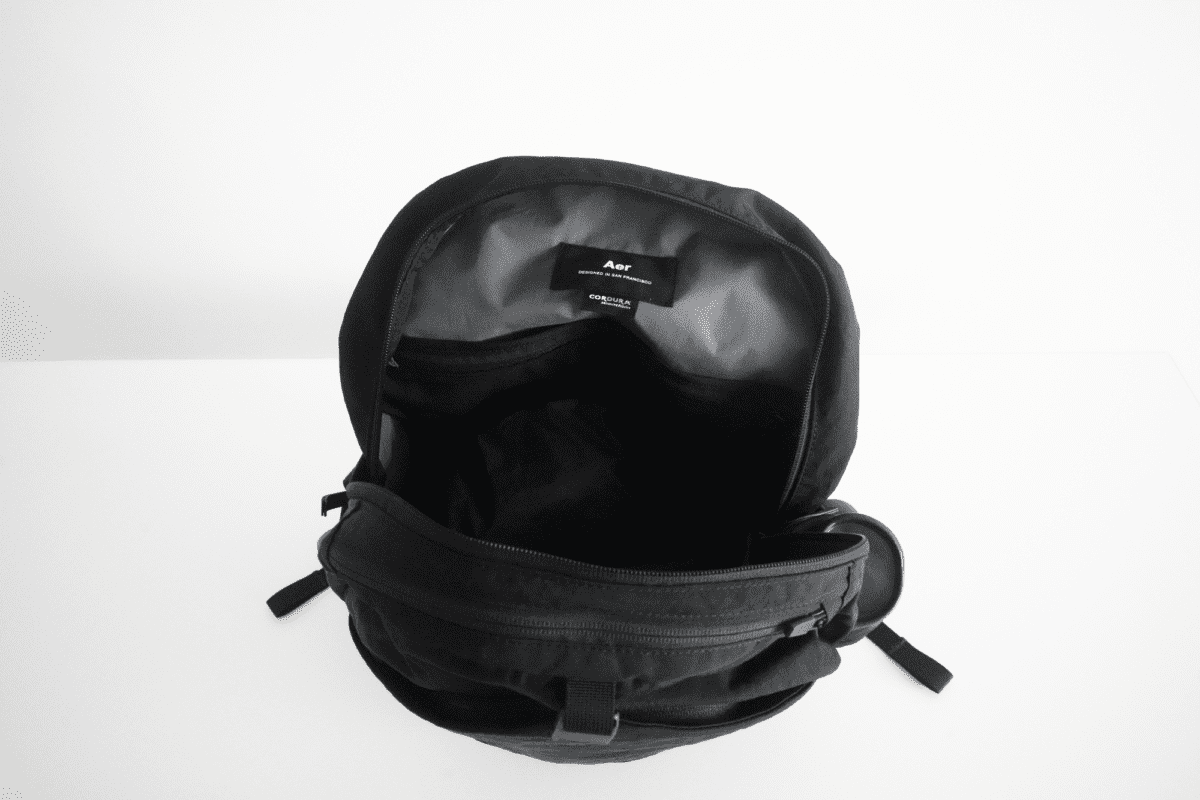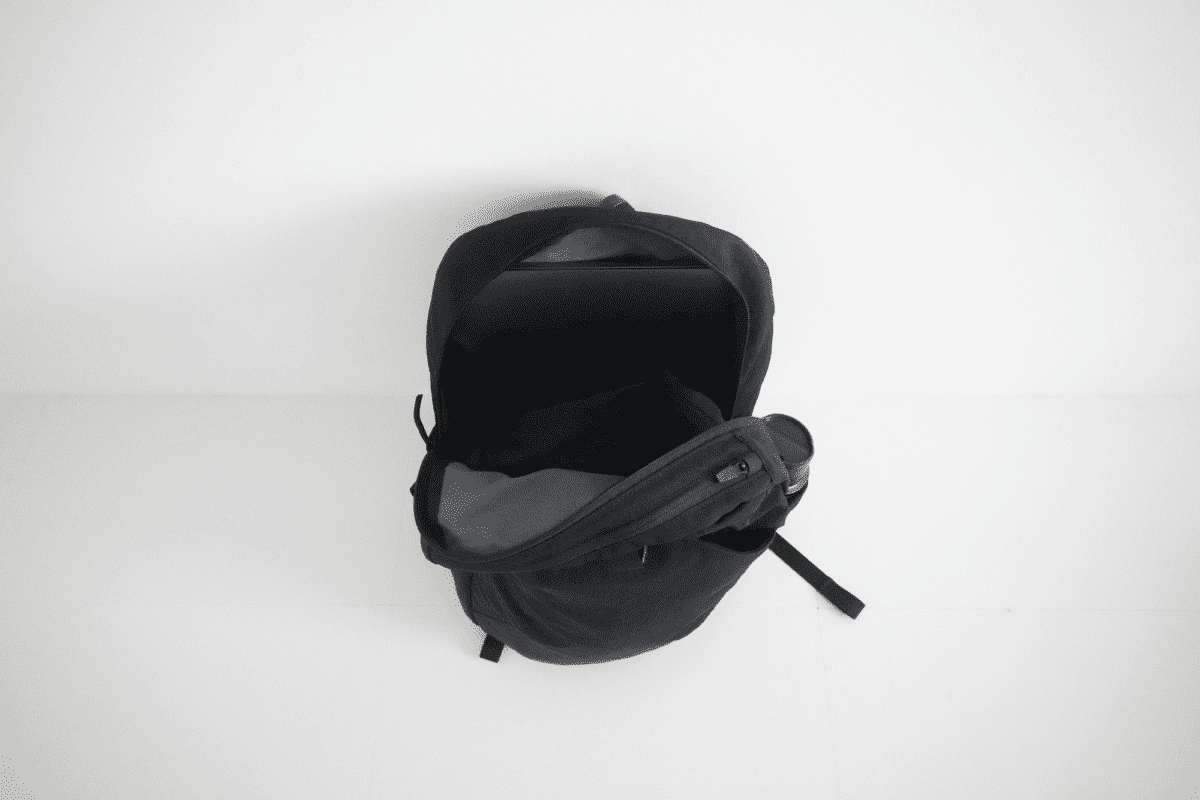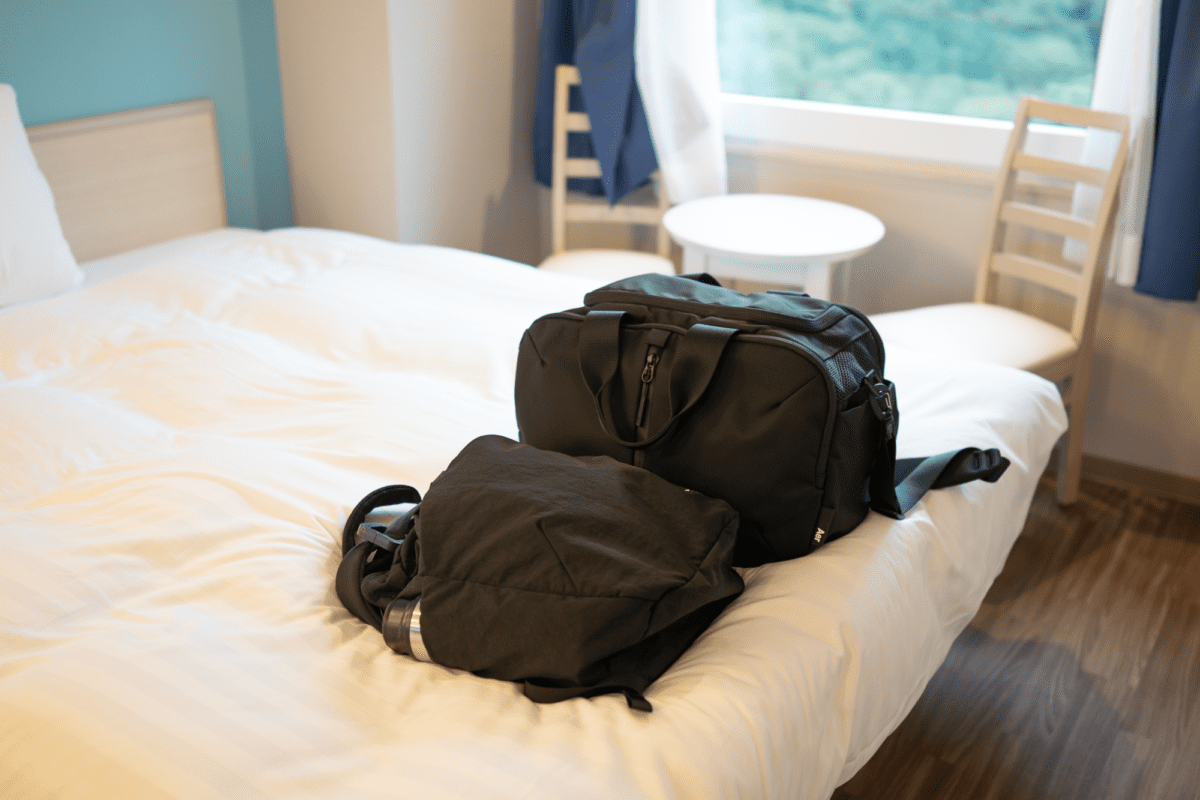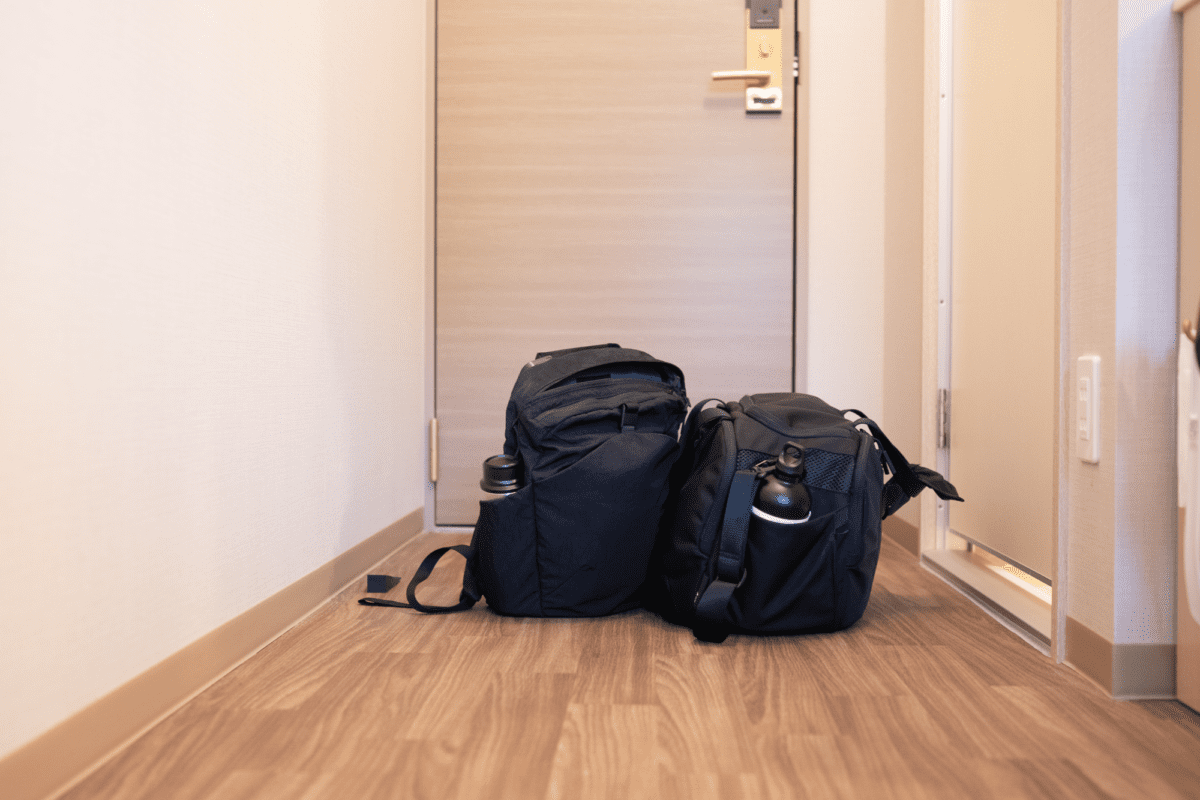 Like this review? See all of my in-depth reviews.
Also, consider supporting me by being a Patreon. Every cent given will go back into improving the content of this website.