This website is made possible by readers. I may earn a small commission when you buy through the links in this article at no extra cost to you. Learn more.
While I have been writing about individual products, I realize that perhaps it's hard for one to imagine how they are used. So, I decided to write about my "adventures" using them. These are in quotes because they aren't going to be the typical journey to the end of the world kind of adventures you are used to on social media, but just me doing what I feel like, enjoying the simple things.
2022 has blessed me with a new fast-paced job, but also the stress that comes with it. So, when there were two consecutive three-day-holiday (三連休 sanrenkyu), a public holiday that comes after or before a weekend, I knew it was the best time to spend my under-utilized annual leave.
In the past month, I've kitted out my Honda Nbox in preparation for car camping, including a bed kit that converts the entire car into a flat bed. Putting the bed frame together was surprisingly arduous but that is another story for another time.
Otsuki, a town that you wouldn't normally visit
For those who aren't too familiar with Japan's geography, on the left of Tokyo is Kanagawa, and Yamanashi is on the left of that. I live in Tokyo but not too far away from Kanagawa, which makes it about a 2.5-hour drive to the quiet little town of Otsuki.
Why Otsuki? In a time when corona has made tourism non-existent, there are campaigns that are designed to support a local town. The town council works with a payment service to provide a flat discount on all participating merchants. At this time, Otsuki has worked with PayPay to provide a 30% discount.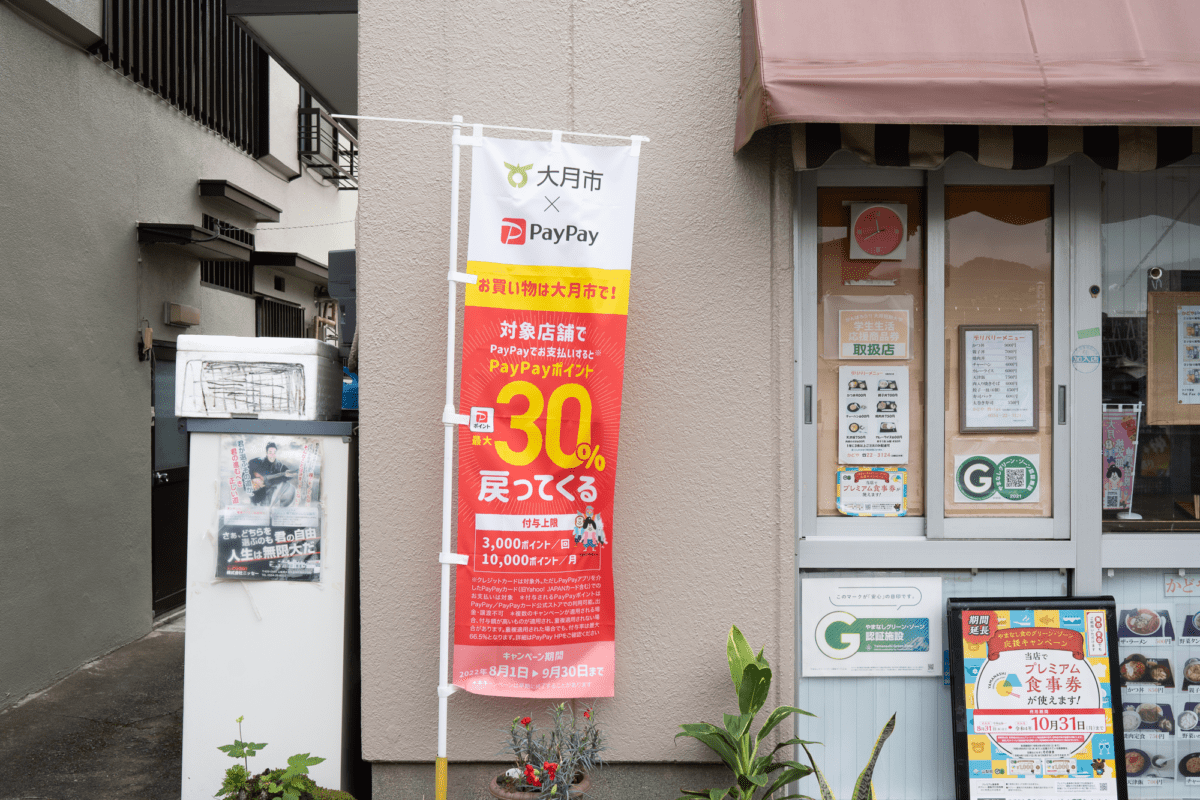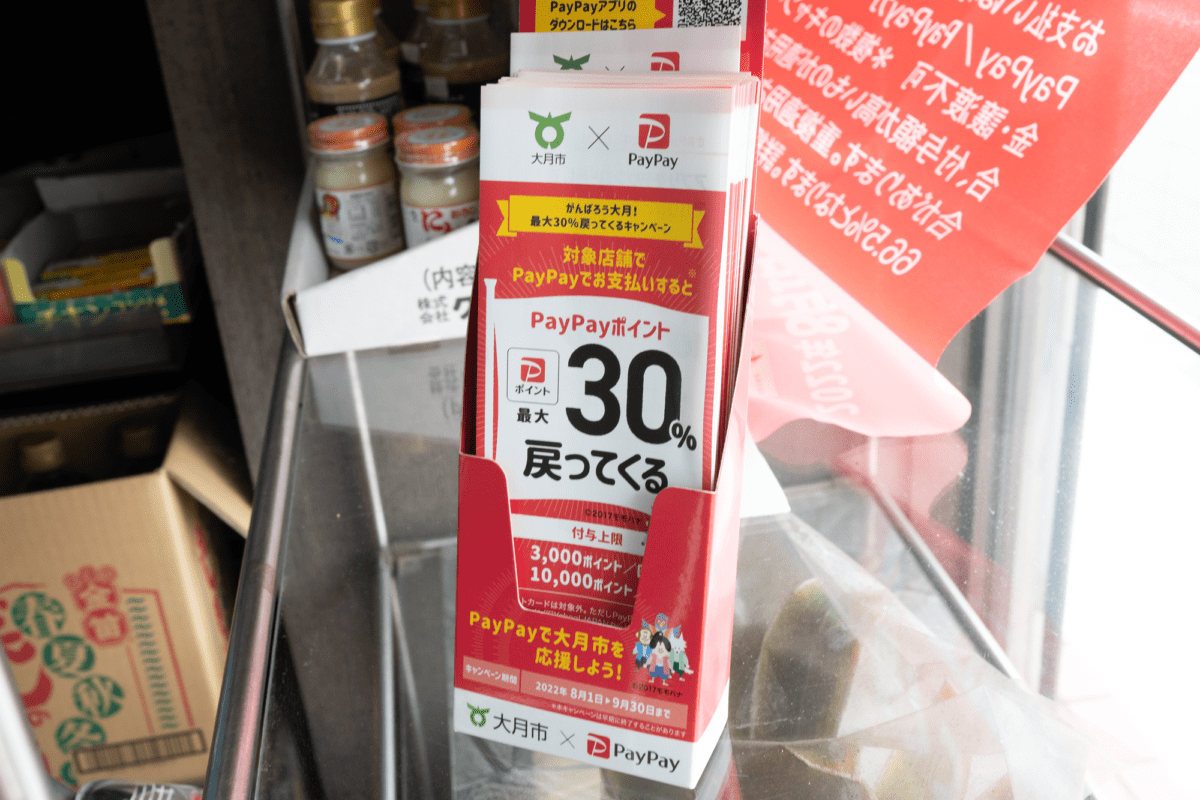 If you live in Japan, you'll know that PayPay is the most penetrated payment provider, even small shops run by grandmothers have them. I think it is largely because they did not collect commissions when they first started out up to September 2021. It gave shops a good chance to witness the benefits of the system and most are happy with the low commission structure (1.6%) even now.
In Kanagawa, they have their own version of the campaign called Kanagawa Pay. It gives you 20% points back with participating merchants. They have their own (horribly-designed but functional) app that lets you pay with different payment services but gives you Kanagawa points within the app. Since I had to pass by Kanagawa along the way, I did manage to use it once.
Before this article becomes a deep dive into Japan's payment service, let me get back to the trip to Yamanashi.
Drive to Otsuki
I woke up in the morning and tried to get my wife to go to the gym with me in vain. She had said she would go the night before, but I was not bothered since this happens frequently. I took it easy that morning, doing my usual recovery routine of cycling while playing Netflix (Season 5 of Cobra Kai) and doing Diablo Immortal dailies.
I head back and loaded the car with car camping essentials, pretending that I knew what was necessary. I had borrowed a sleeping mat and inflatable pillow from my father-in-law but added a sleeping bag anyway. Extra comfort doesn't hurt, I thought.
But no one likes ads, so I got rid of them. If my articles helped you, I ask for your support so I can continue to provide unbiased reviews and recommendations. Every cent donated through Patreon will go into improving the quality of this site.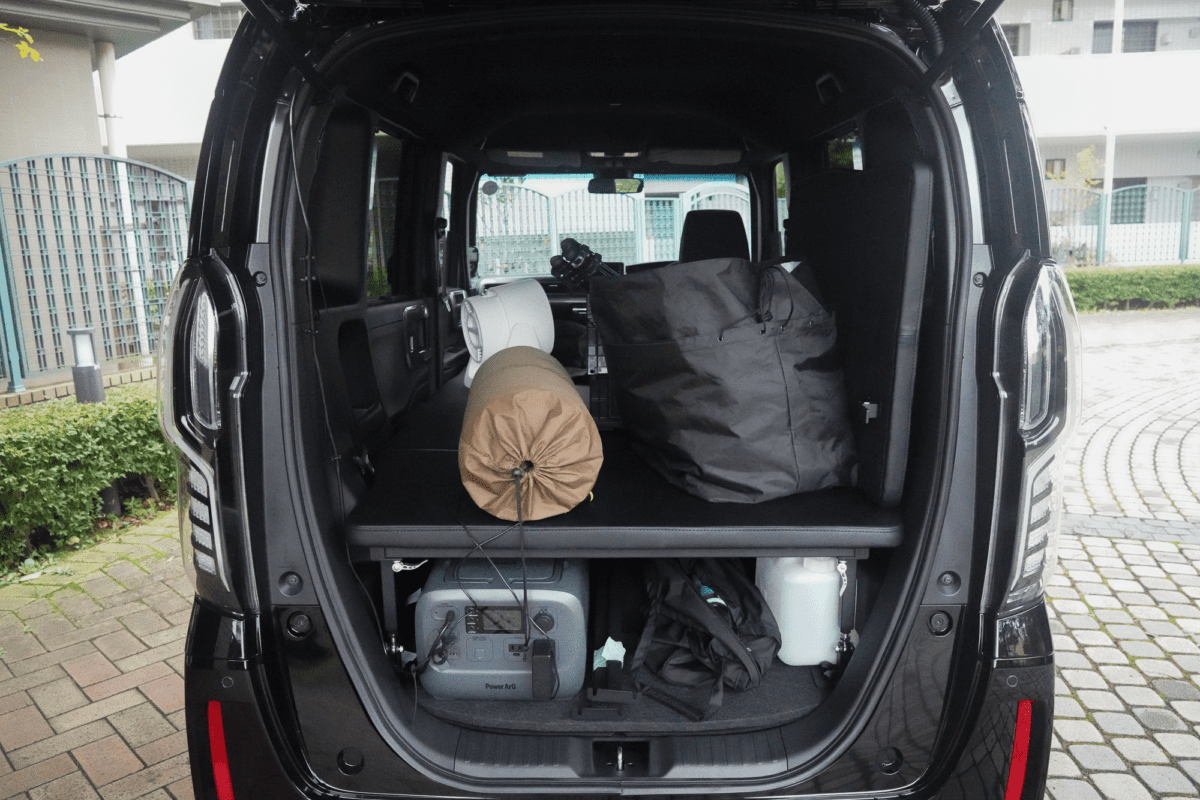 My first destination was a Kanagawa-pay-supported ramen shop called Ramen Shokudo Kiyoshi (らぁ麺食堂 吉凛, map). The drive was familiar as I had come to the Sagamihara area before. I liked the sports and outdoor goods shop, Himaraya (map), that was there.
I was famished when I arrived and that hunger was subsequently shadowed by disappointment to find that they were not open that day. It was a rest day after they opened for the public holiday.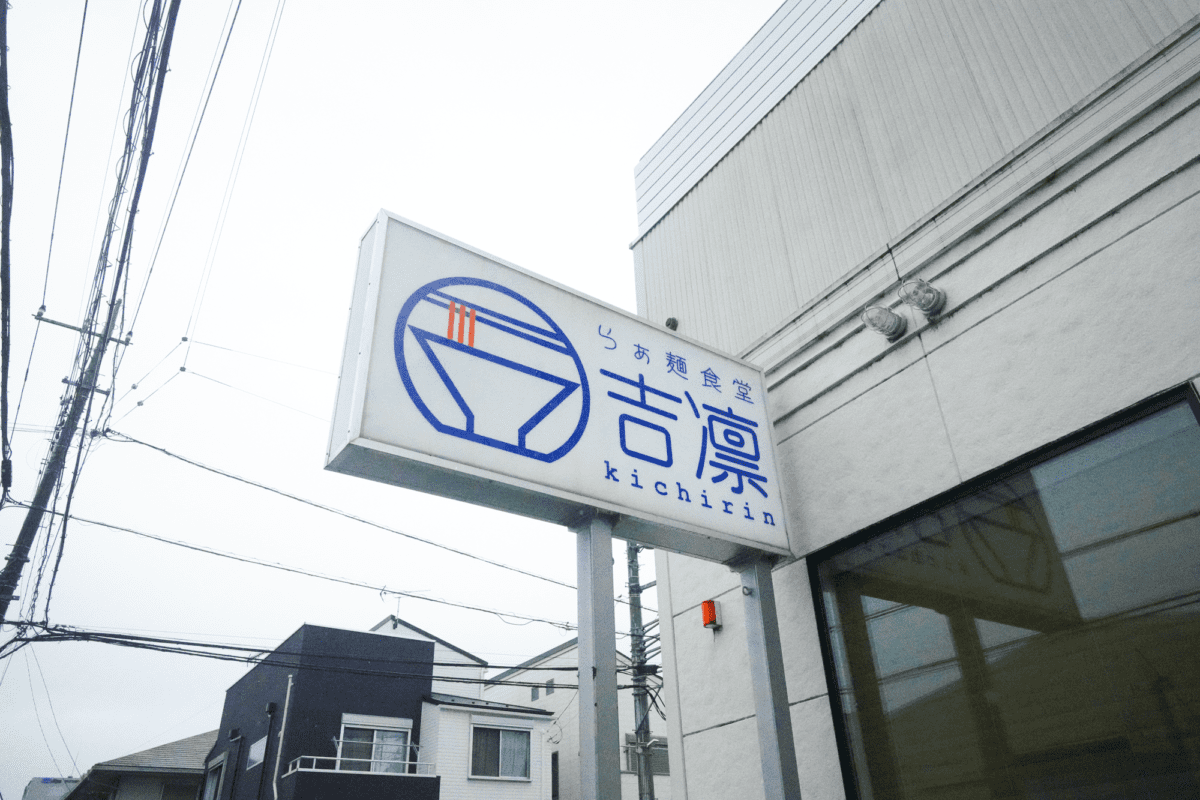 I looked at the Kanagawa Pay map and found a nearby eatery, Yamana An (かまな庵, map), with decent ratings. Good enough, I thought. I ordered the Karaage (Japanese fried chicken) for 650 yen (520 yen with the discount).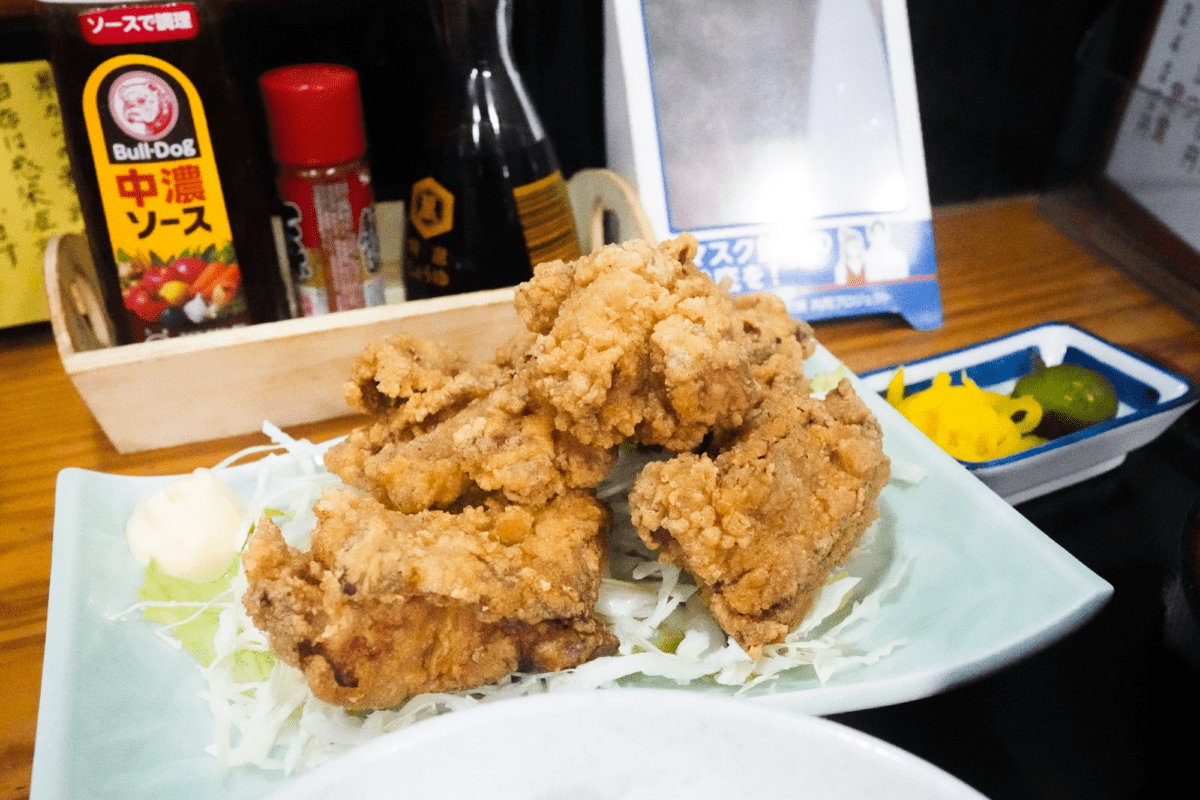 The chicken was one of the crispiest karaage I've had. While it was on the salty side, it was offset perfectly by the rice. The miso soup was also strong in flavor. These basic elements of a Japanese teishoku (set meal) were solid and made for a satisfying meal, at such a crazy price.
It kept me well-fed enough to make it all the way to the town of Otsuki, where the adventure officially begins.
Otsuki
My first stop was the gas station. I did not fill up before the trip to maximize the point-back limit. The gas station was up a precariously winding mountain path. I realized a little after that there were gas stations that accept PayPay that were not so out of the way.
Near the station was an interesting-looking spot I found on Google Maps. It was apparently a cafe/bakery that specialized in goat's cheese.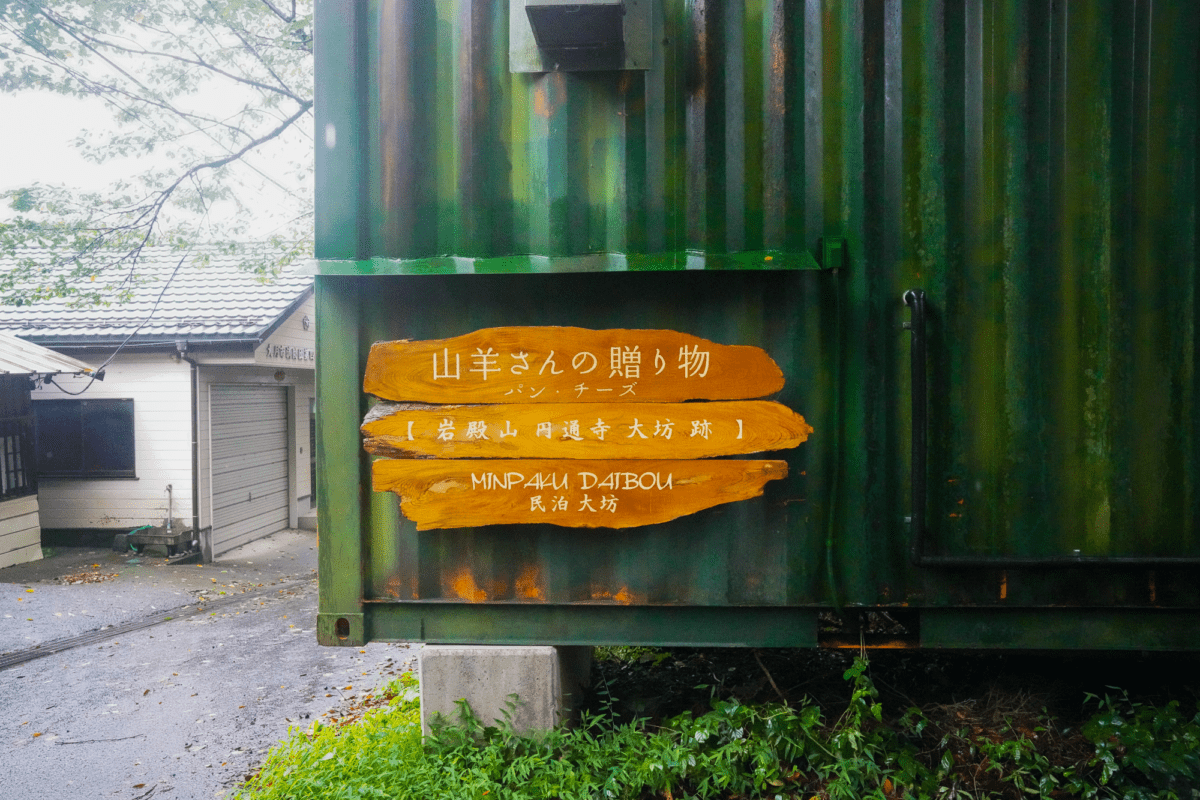 And they had goats in the compound.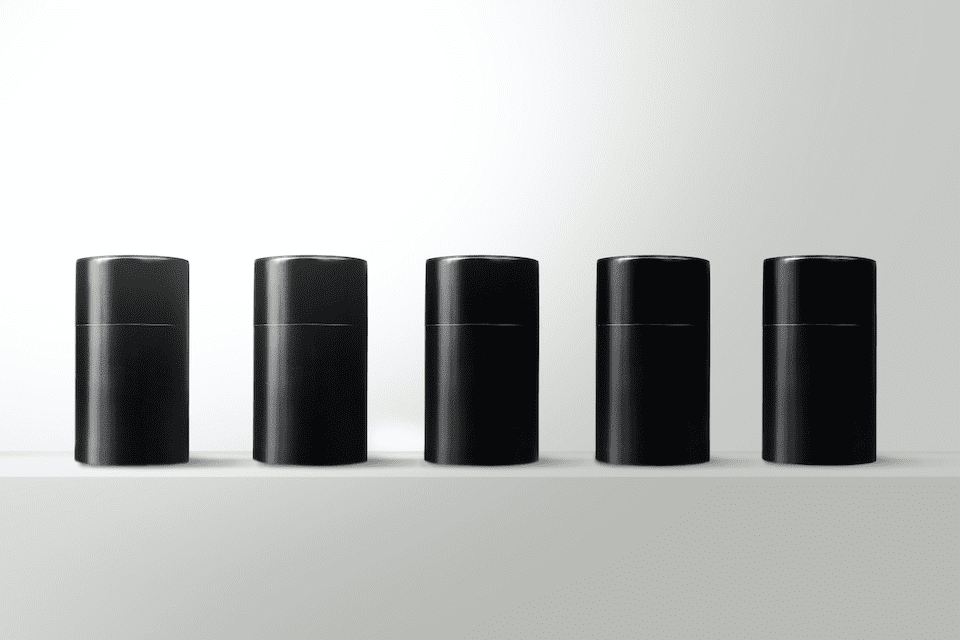 I found a 100 year old company that would create these heirloom quality canisters for me. They are handmade and will keep your tea leaves, coffee beans or anything that you need dry for years to come.
or read review
After snapping shots of the goats who noticed my presence, but didn't seem bothered by it, I started looking for the entrance.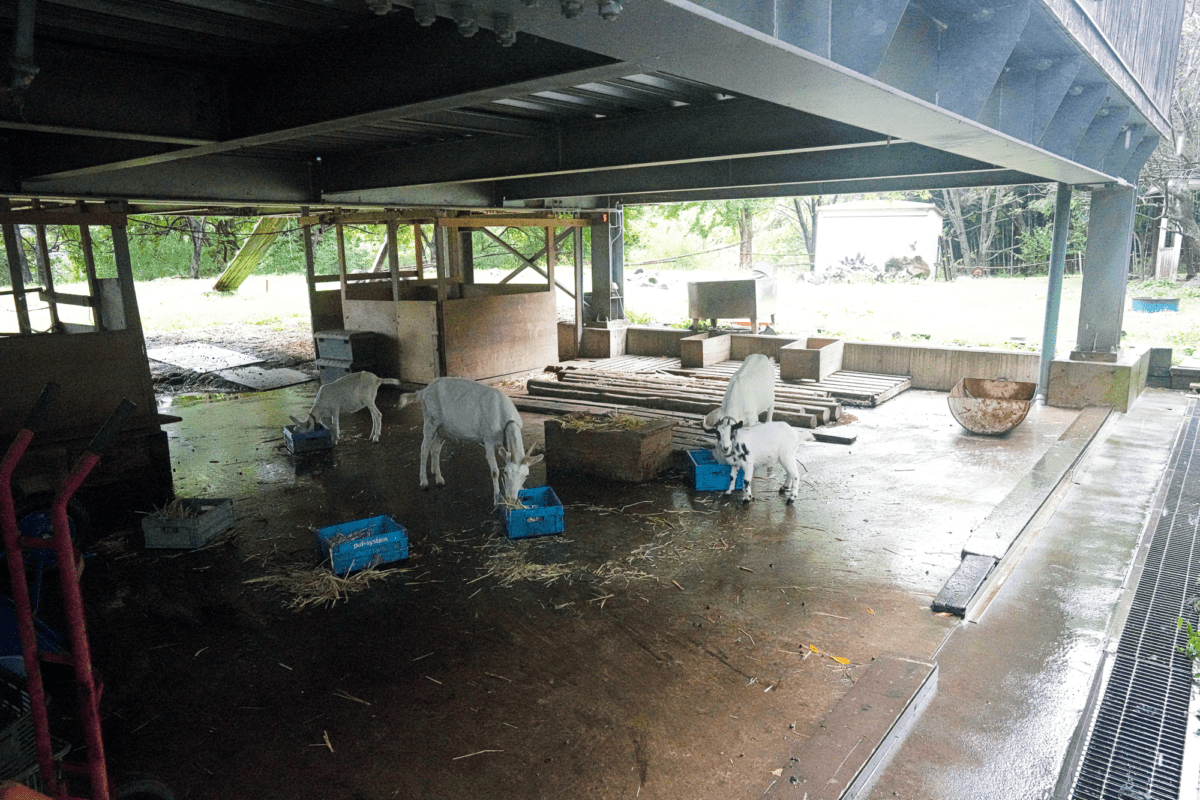 There was just one door up a rusted metal stairway…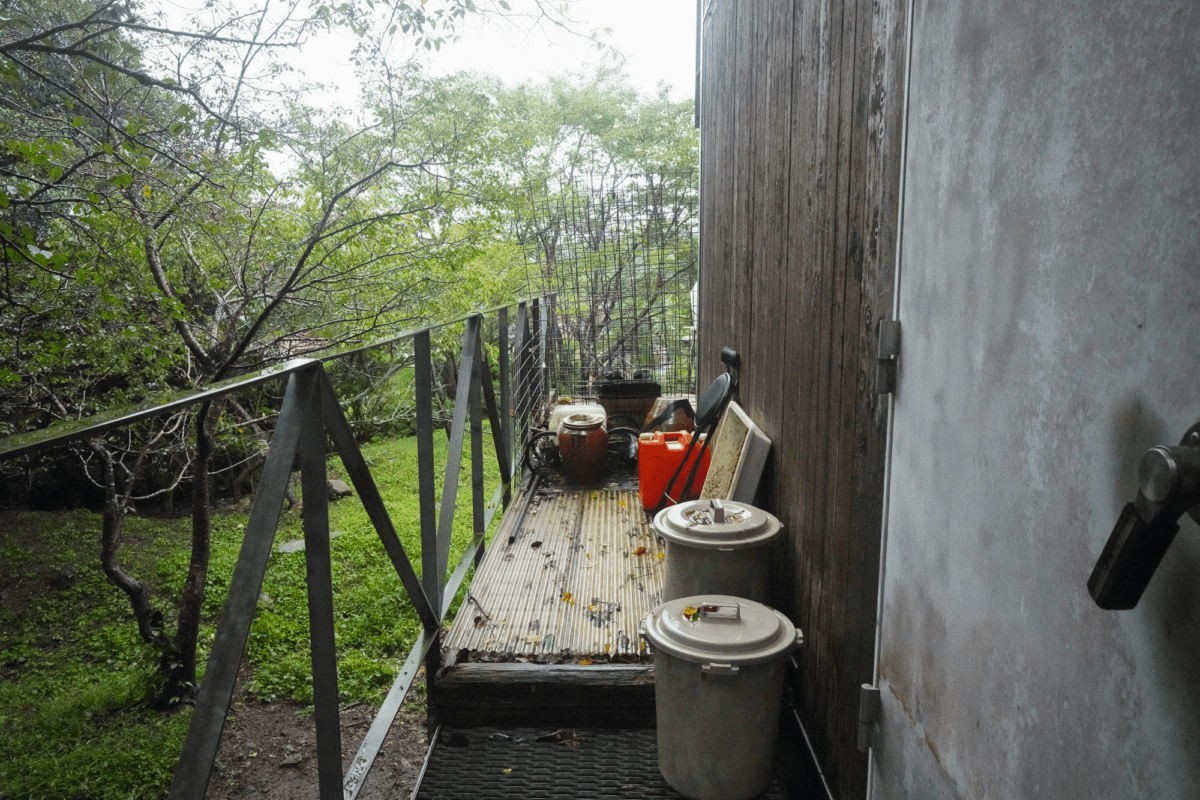 I opened it and there was a middle-aged couple who looked surprised. I asked if this was a bakery and the lady told me that they used to accept walk-in customers but it was actually a goat's cheese factory. They do make bread but only once a week and had to be reserved. She handed me a leaflet and sent me on my way.
I wanted to find a cafe to sit down and do some writing so decided to head into town. There was a cafe, Tsuki Cafe (月cafe, map) near the station. I left my car at the nearby Aeon and headed there. Unfortunately, it was closed. I wasn't as disappointed this time as I had come to realize that it was to be expected these few days.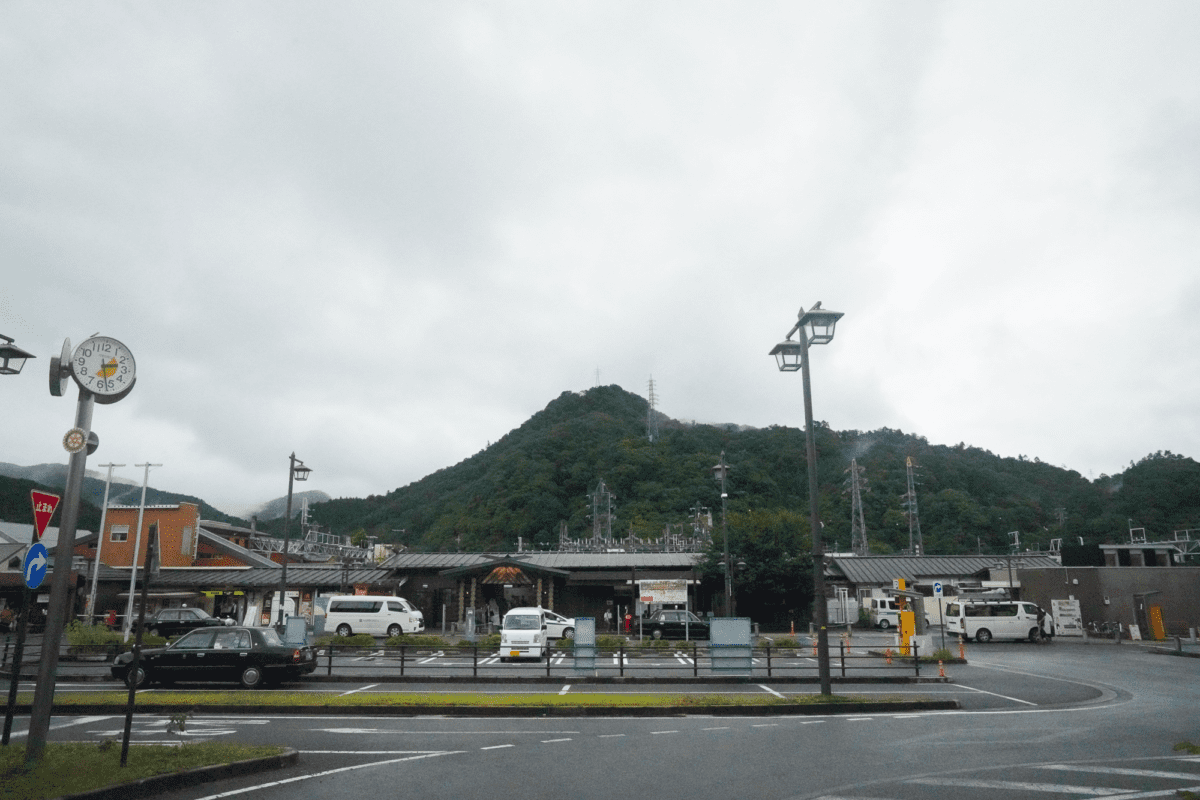 I wandered around the station looking at the PayPay map. I passed one of the few open shops called Uzuki (うずき, map). There were a few rough-looking old men smoking outside the shop which made me hesitate. I walked down the street a little more and the lack of open shops caused me to head back in.
A frail but kind-looking old lady greeted me. There weren't available tables so she asked if I was okay with sharing one. I sat across from an old man. He looked tipsy but was quiet and reserved, cleaning up my side of the table as I sat.
I ordered the Chashu Ramen based on the photos on Google Maps. While waiting, I observed the table of drunk old men at the table next to me. They looked like regulars and were clearly drunk and rowdy, but not overbearingly so.
The old man at my table was asking if his order of yakisoba was coming, but the old lady had forgotten about it. He had a bus to catch so could not wait for the order. He left shortly after.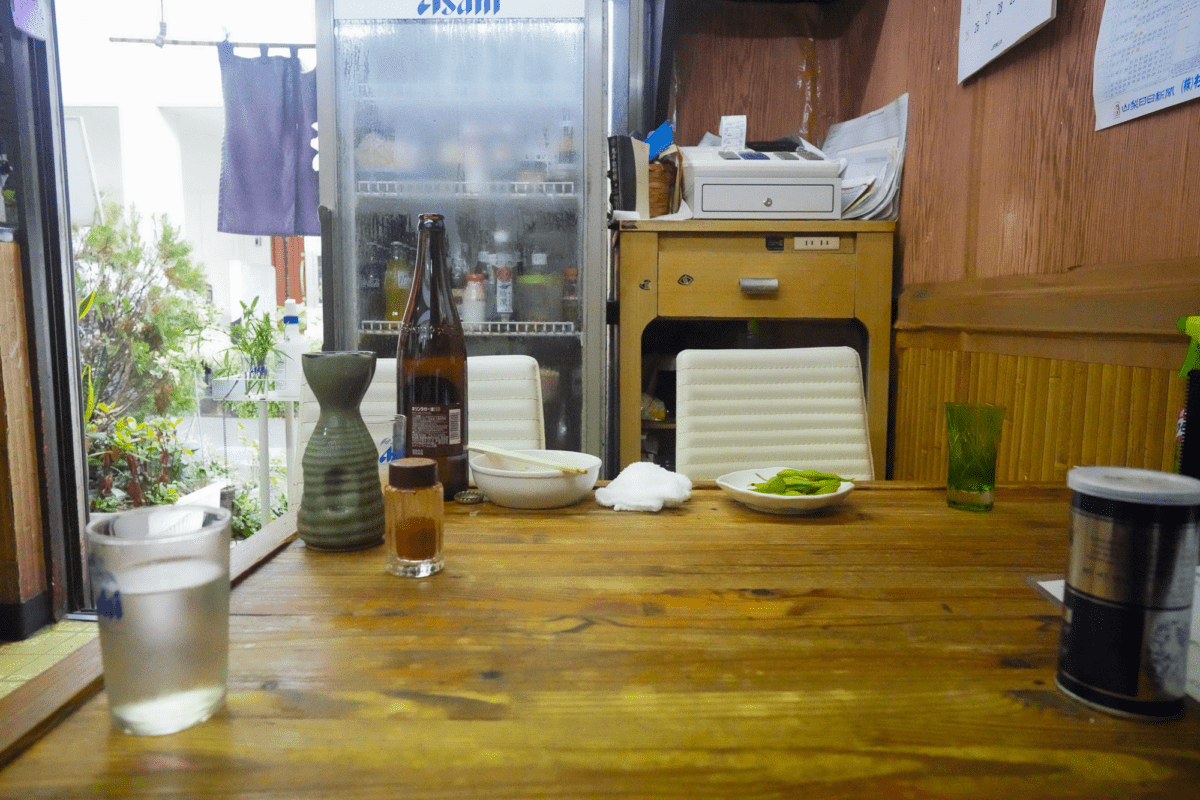 My Chashu Ramen came shortly. I'll admit I had some reservations since the entire shop was run by this little old lady, but the ramen turned out to be tasty. It was meant to be an early dinner so the serving was just right. It's not healthy to drink the broth, but I couldn't help it in this case.
I tried to use PayPay but the reception was bad. If you are considering Rakuten Mobile, think again! I had to go outside the shop to get a signal. After making the payment, the old lady tried to look for the confirmation email and said she couldn't find it.
I had to help her find it. I tried refreshing the inbox and checking past payments for the possible lag between payment and the email confirmation. In the end, I managed to locate it in the junk mail folder and helped her move it to the inbox. This is an experience that you could only have in a small town like this.
With limited shops open and not being able to drink, I decided to head to the next spot and call it a night.
A Night at Michi No Eki Tsuru
Japan has these places called Michi no Eki, which are essentially roadside stations for cars to rest up. These usually have shops, restaurants, free parking, wifi, and 24/7 toilets. The one near Otsuki is called Tsuru, just a twenty-minute drive from Otsuki Station.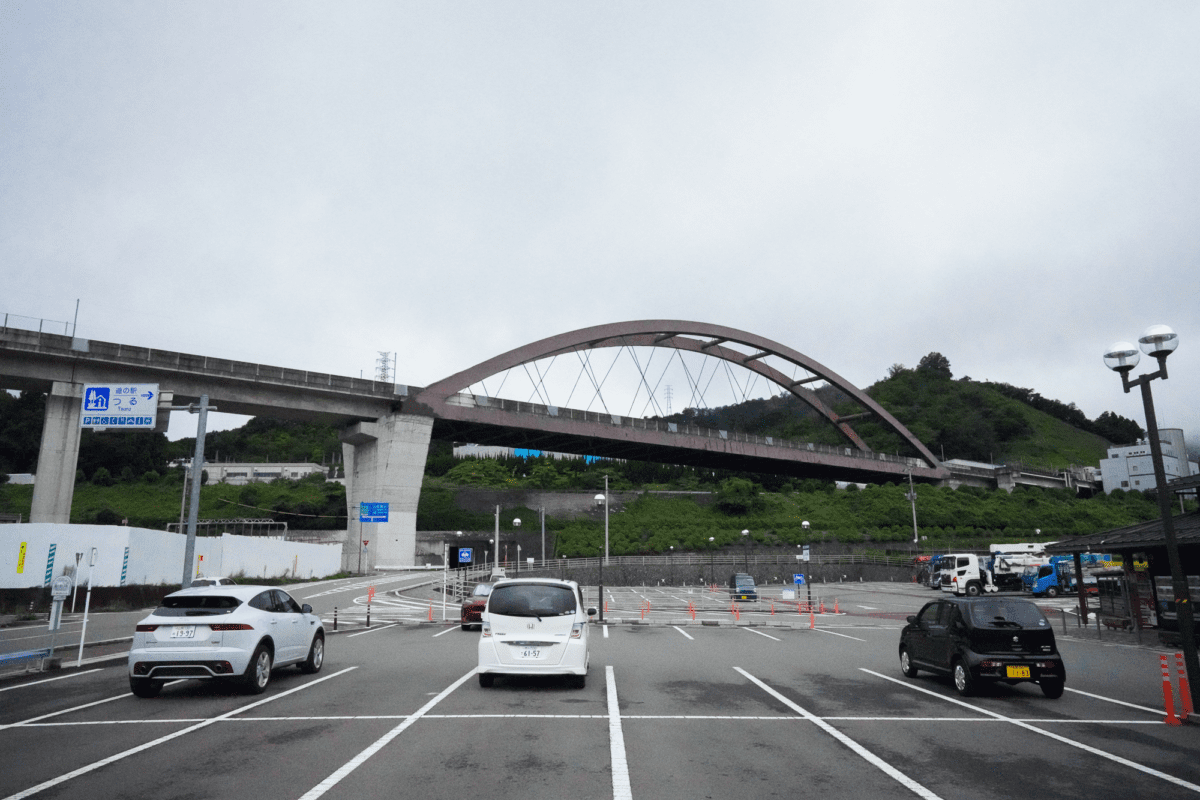 Now, whether you are allowed to sleep over at a Michi no Eki is a gray area and depends on each location. Technically, you shouldn't when there are signs that say so. But as long as you don't cause any trouble, it is generally acceptable to do so. Kinda like Walmart parking lots in the states.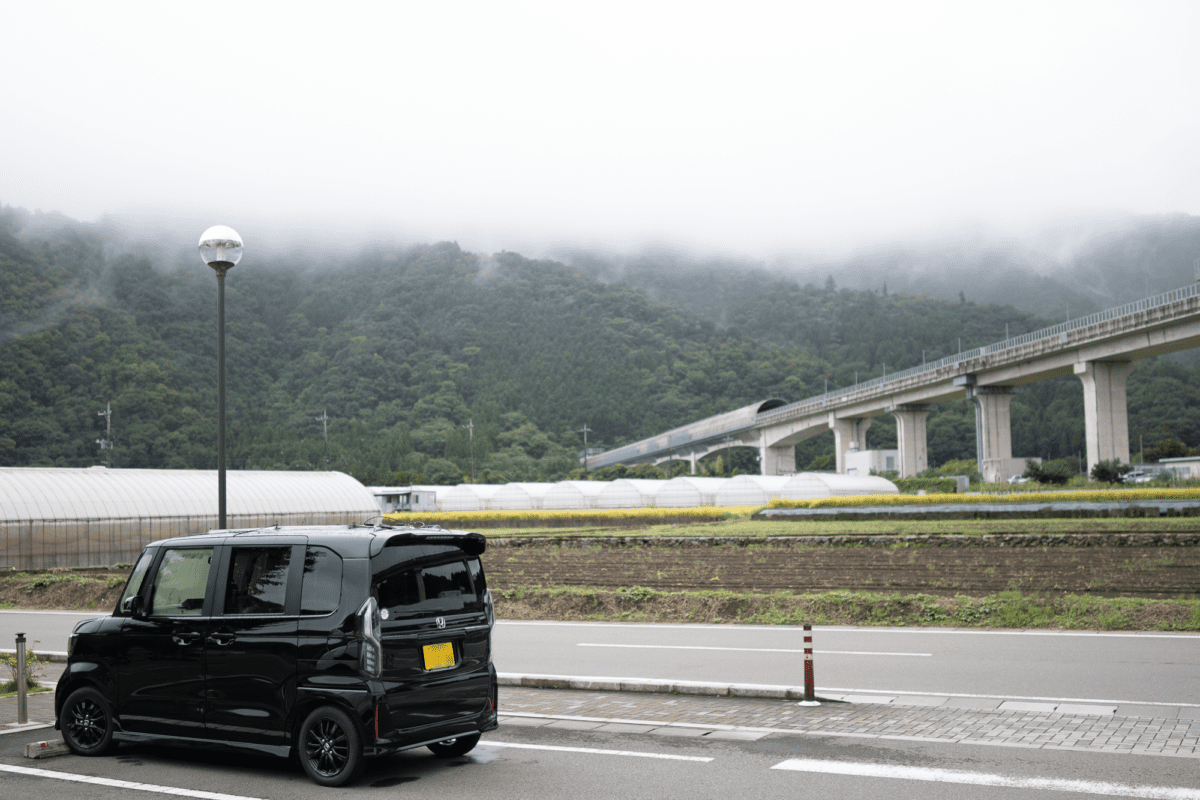 I arrived at about four in the afternoon and stopped my car in the second carpark, away from the building as it looked quieter there. I quickly realized that you could only get wifi if you parked in front of the building and moved over.
I did a quick walkthrough of the shop. There were fresh vegetables and all sorts of souvenirs on sale. There was a restaurant but it was only open for lunch. A small stand was selling ice cream and udon but I didn't feel like it since I just had noodles.
I saw some bentos and decided to get their best seller, a meat-wrapped onigiri. There wasn't a microwave oven for use and it was probably made in the morning, so the taste was just alright and kinda salty. But it was good enough to prevent hunger through the night.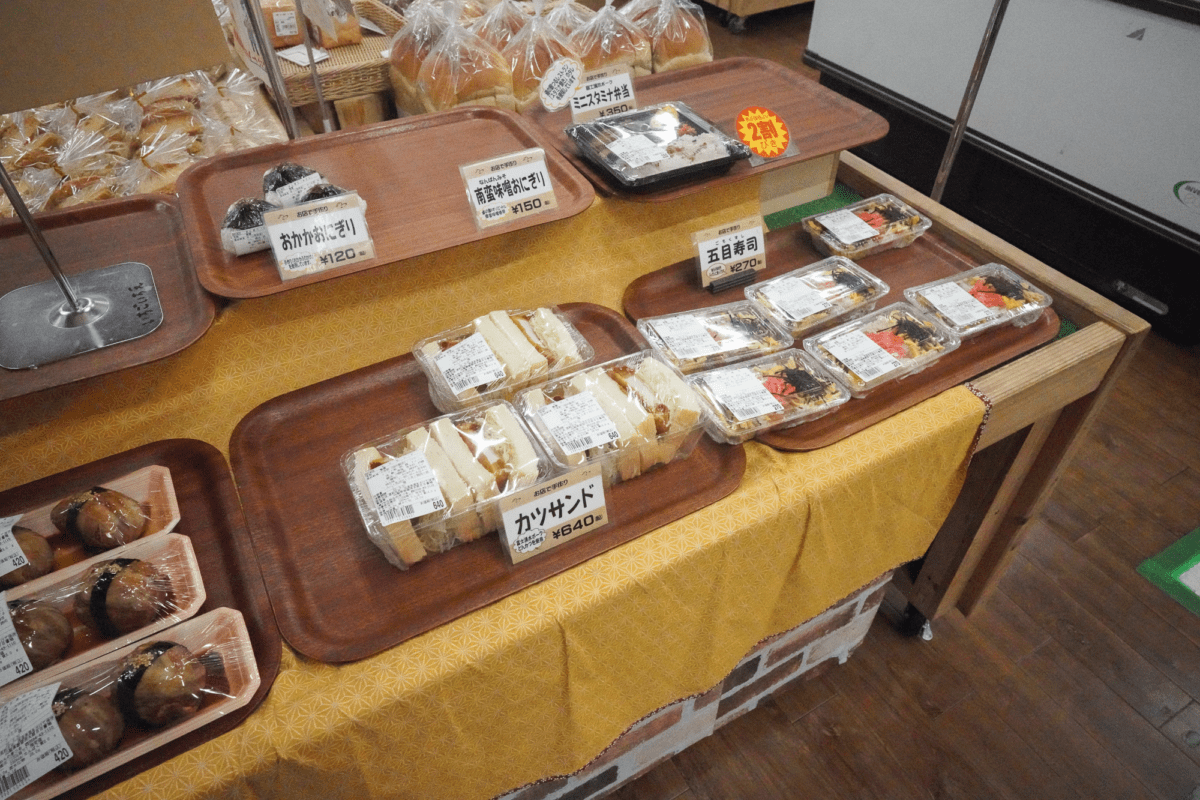 After going through the painful process of setting up the part of the bed kit that goes over the driver's seat, it was getting dark at 6 pm. With little else to do, I binged on Netflix's Narco Saints for a couple of hours before calling it a night.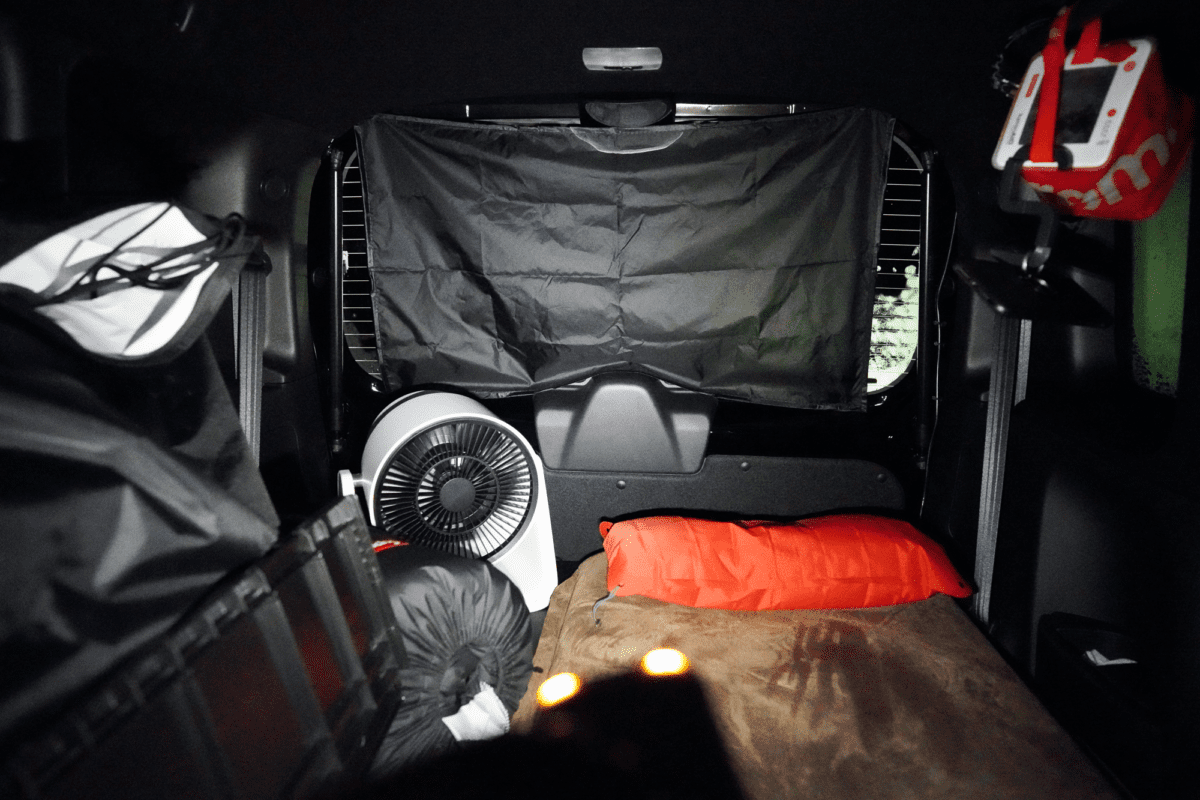 It was great that the toilets were really clean and (six!) vending machines were available throughout the night.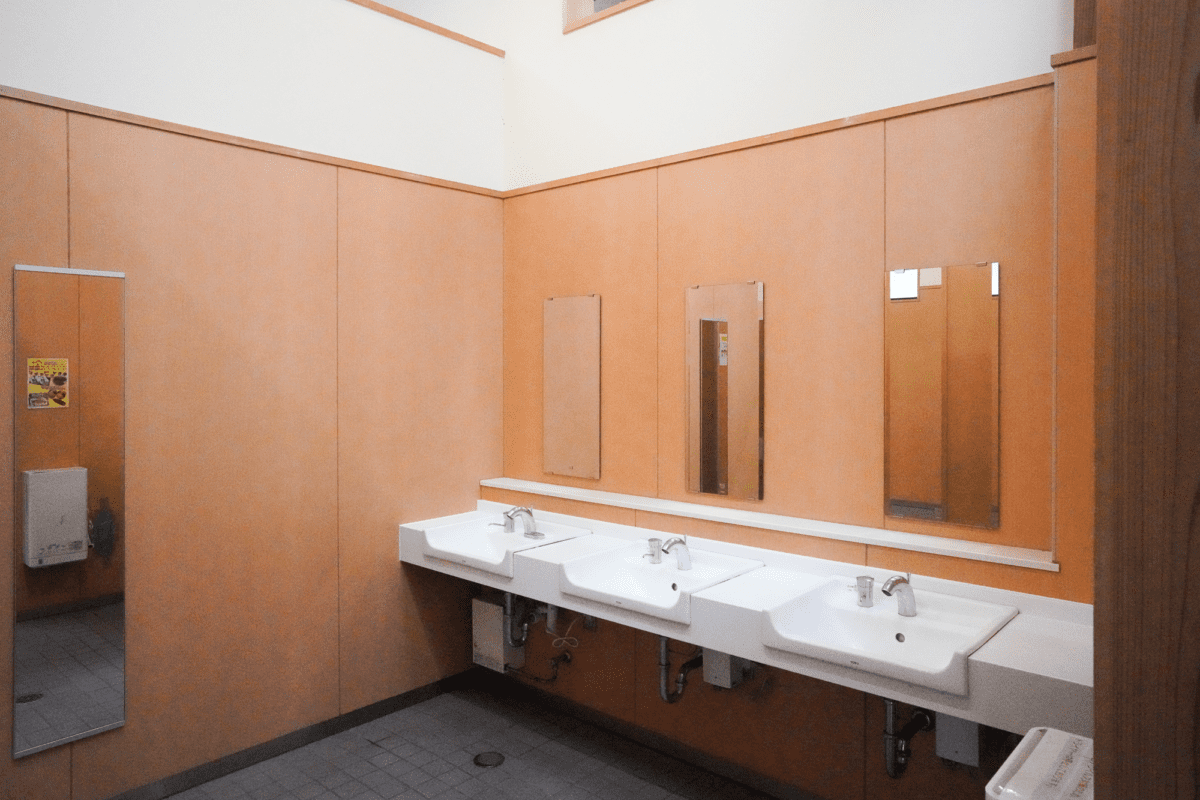 Rubbish bins, however, were taken in when the stores closed. So a minority of Japanese people can't be bothered with keeping their litter.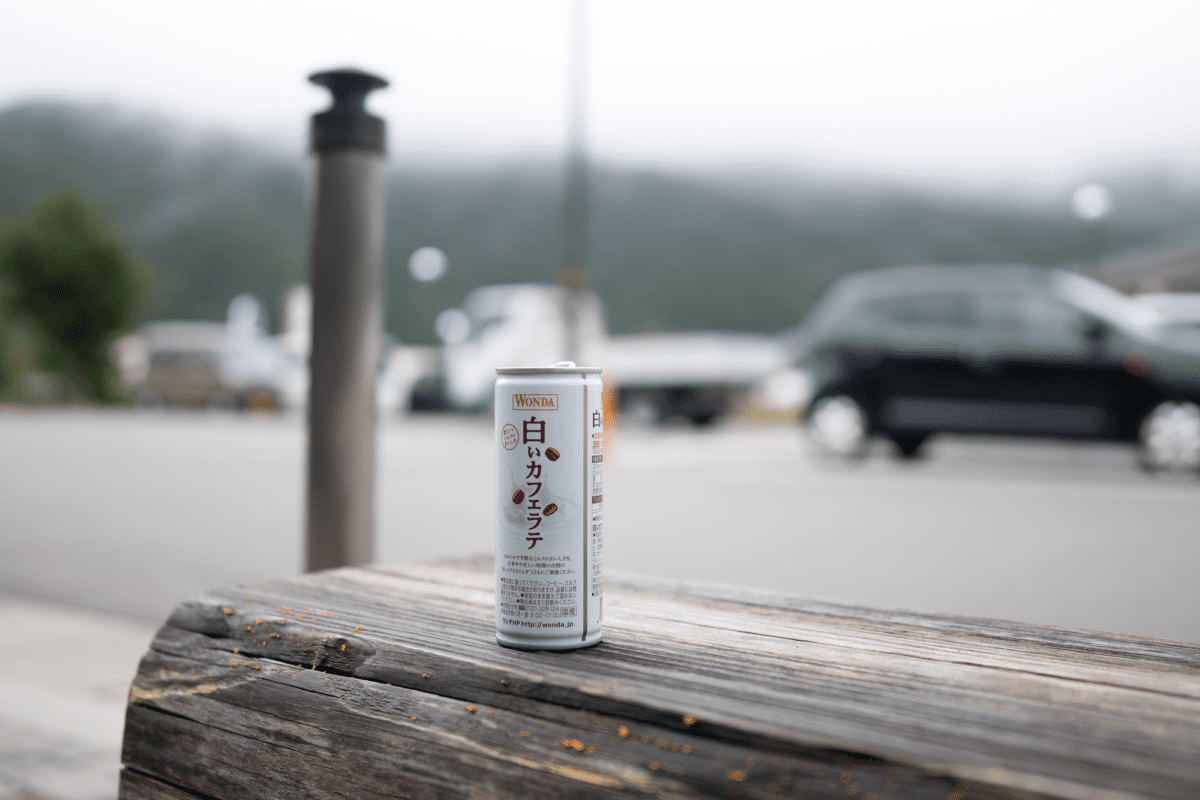 I had brought along a fan that was great during the day, but I did it was the intention to keep cool at night. Little did I know the night in the mountains would be freezing and I was glad that I was able to keep warm with my sleeping bag.
Day 2 in Otsuki
While I had initially decided to head over to the next town which was also part of the PayPay campaign, the hotel I wanted to book there was not available the next night, but the following night. I decided to spend one more day in Otsuki, since I did not have a chance to experience the nightlife, where real adventures happen.
I booked a hotel, the Toyoko Inn Fujisan Otsuki-Eki. It was a reasonable 7,100 yen with breakfast included, 4,970 yen after the discount.
After an hour of packing up my car camping gear and light cleaning, I headed over to the hotel to see if I could leave my car there to explore the city on foot as many shops I wanted to go to did not have parking. The receptionist said it wasn't a problem and I went on my way.
I went to Tsuki Cafe which was open this time. I hadn't realized this but it had wifi and power outlets. I ordered the BLT sandwich set for 1,000 yen (700 yen after the discount), which came with coffee.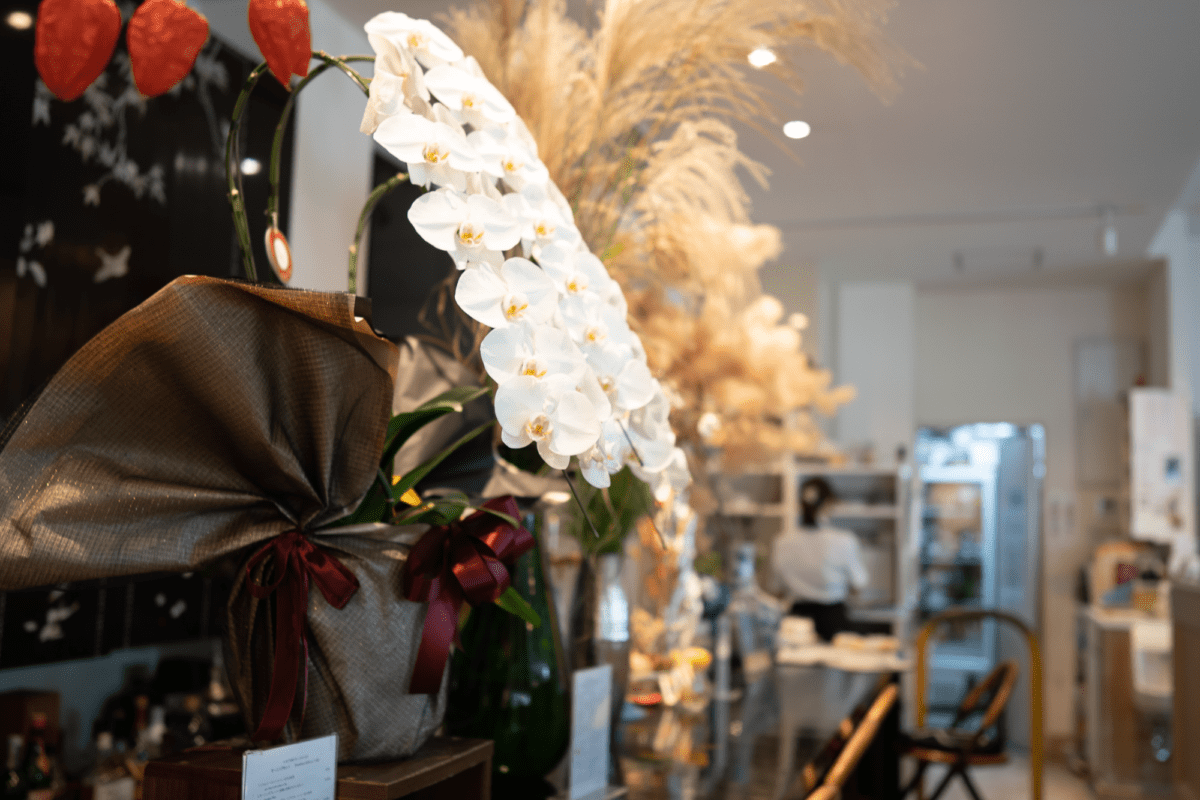 A lady who came from Tokyo set along the counter I was at. The shop staff, a middle-aged lady, was chatting with an elderly regular, telling him that it must make his day to be able to see such a beautiful lady early in the morning.
She was pleasant looking but not exceptionally beautiful. But it was a nice example of countryside kindness that was rare in the city. The three engaged in light conversation that added to the pleasant vibes of the cafe.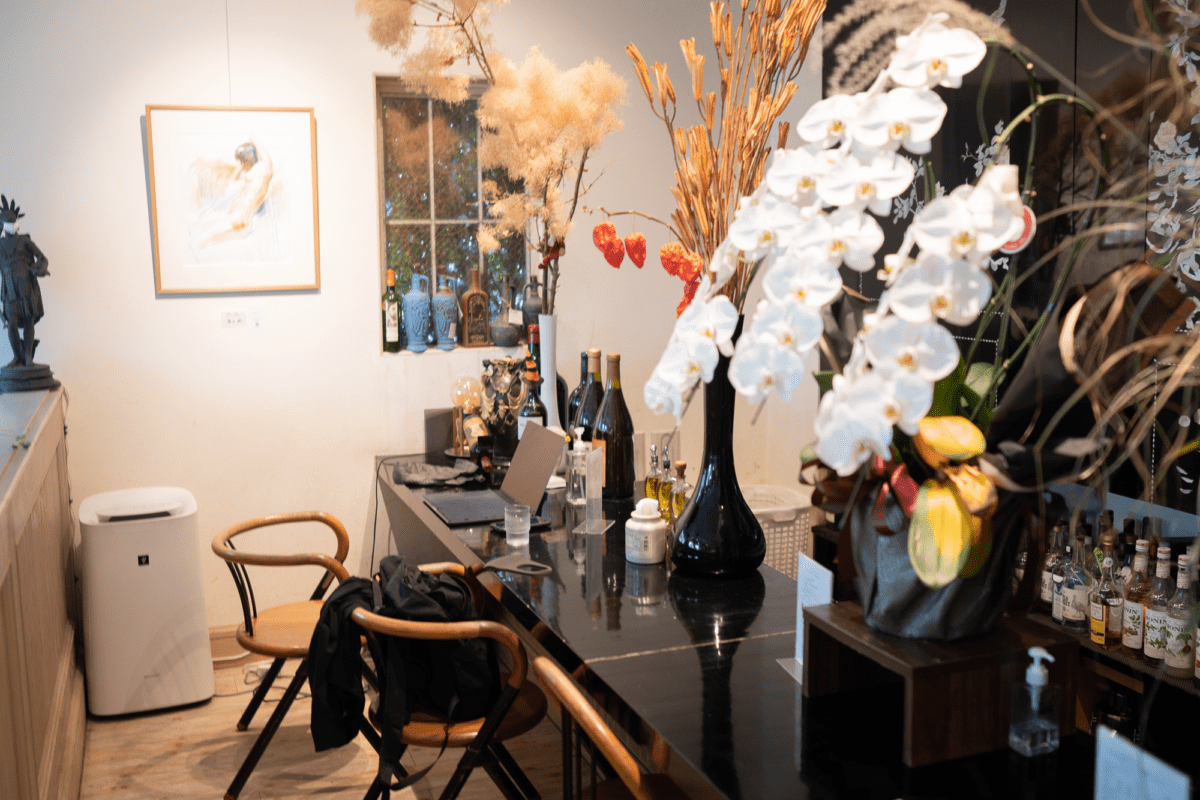 After about two and a half hours in the cafe, I decided I was overstaying for what I ordered so I headed for lunch.
I settled for a machi no chuuka (street Chinese food), Kadoya Shokudo (かどや食堂, map) that looked like it provided solid, homely meals. It was indeed a haphazard store, not unlike most Chinese food restaurants you find in the countryside. There was just one other blue-collared worker who entered just before I did.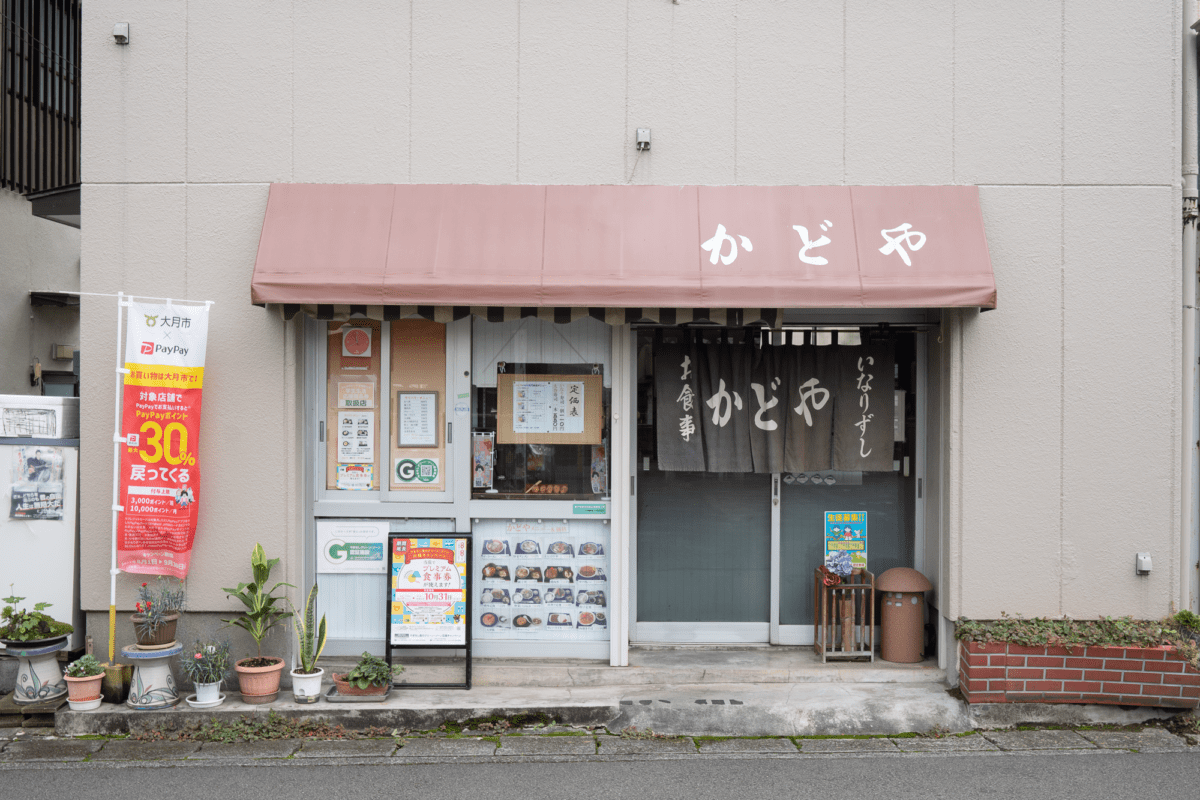 Perhaps influenced by the guy who didn't get his yakisoba order in the other Chinese place, I went for the meat yakisoba. After it came, I noticed there was a set meal that had two inari sushi with the meat yakisoba and asked for that to be added.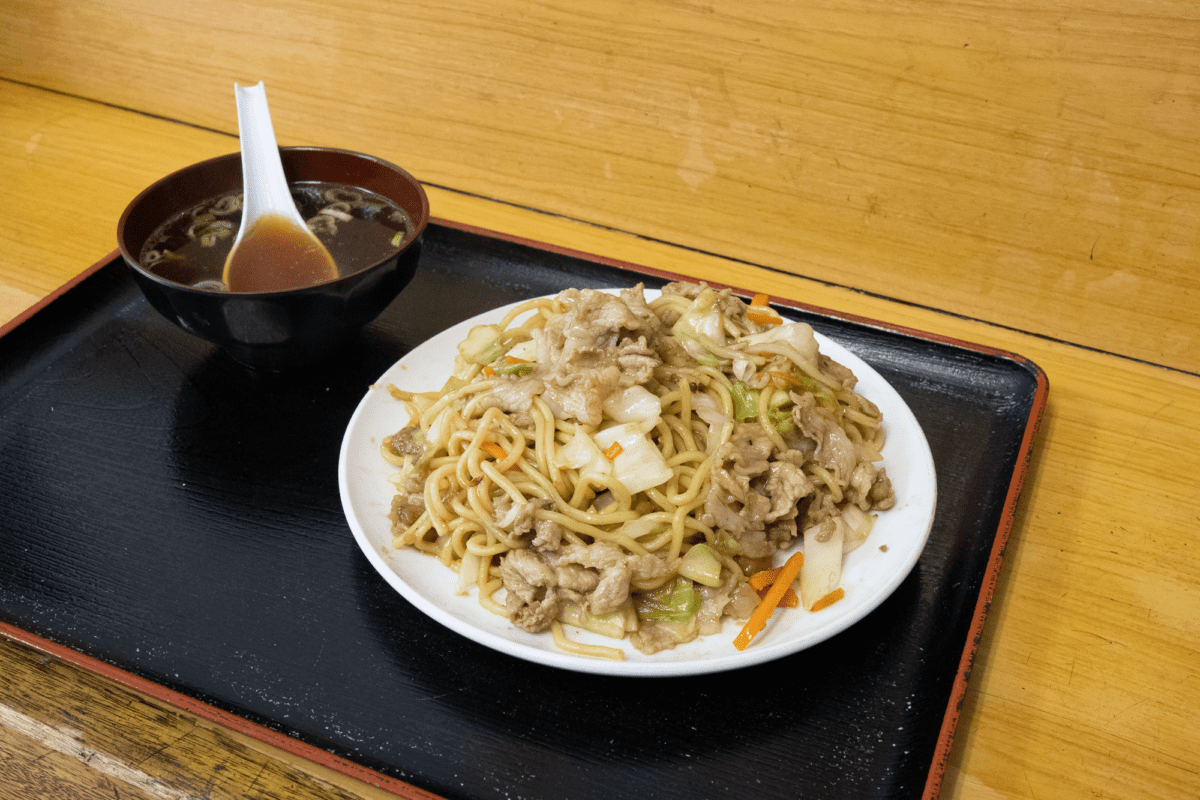 They weren't kidding when they called it meat yakisoba. There was plenty of meat that you could have a piece with each bite. The inari sushi was a great call, being able to offset the saltiness of the noodles.
The price? A crazy cheap price of 700 yen (490 yen after discount!). I would definitely come back again.
As if two consecutive meals isn't enough, I decided to head over to a meat shop, Nakagome Meat Shop (中込精肉店, map), that I found on Google Maps for a snack. I could eat it later, I thought (wrong). In Japan, butchers sometimes have a corner that sells deep fried foods such as croquettes or katsu.
Otsuki's town was relatively small so it was a short walk from where I was. It was run by a hunched, old man. A stark menu on the wall showed insanely low prices.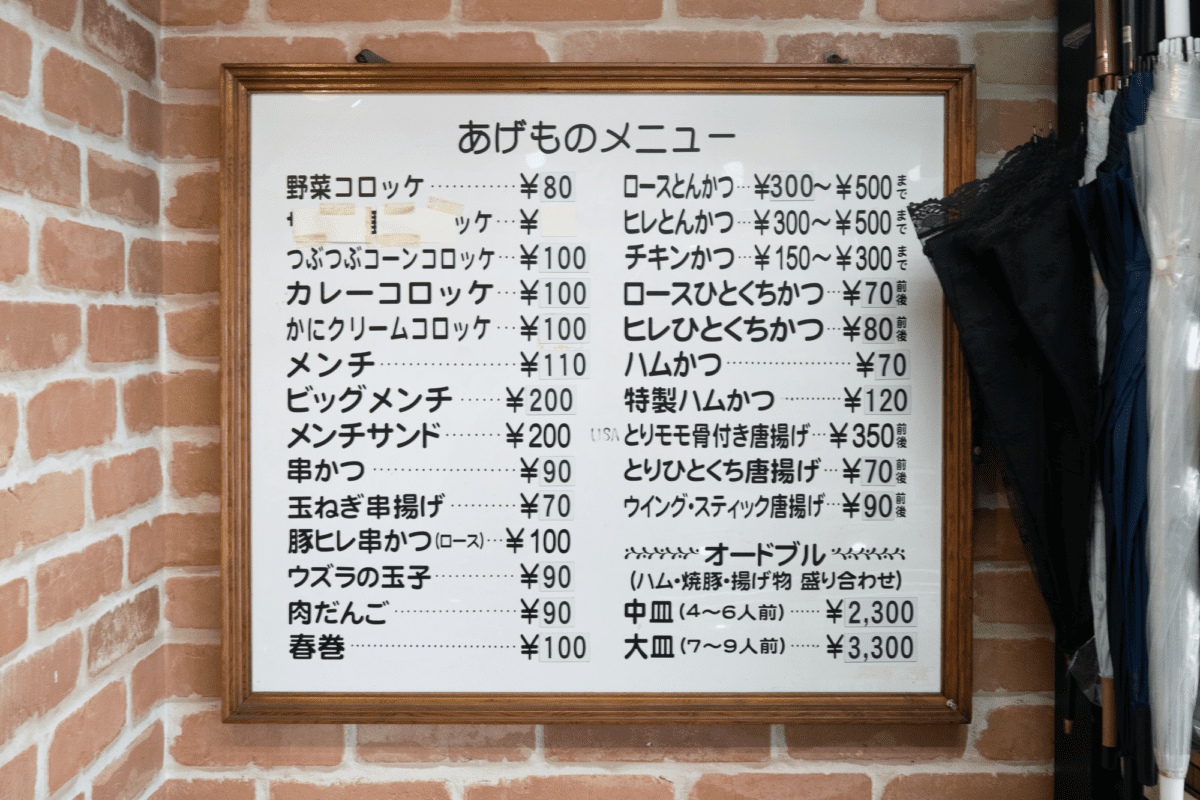 I wondered how he stays in business as I ordered a Curry Croquette and Menchi (minced meat) Croquette. Maybe my pronunciation was bad but he repeated my order several times to be sure.
As he started deep frying them, I took photos around the store (with permission).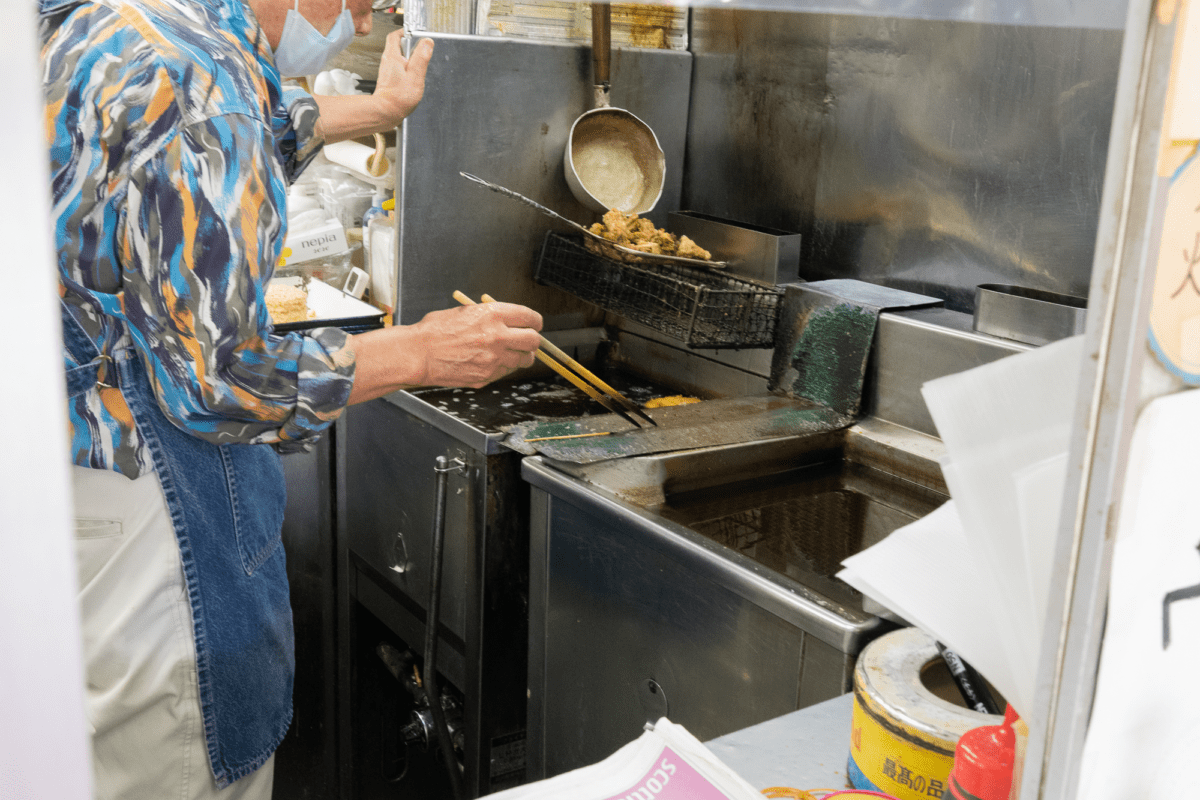 It was reminiscent of a bygone era, not unlike the last Chinese restaurant.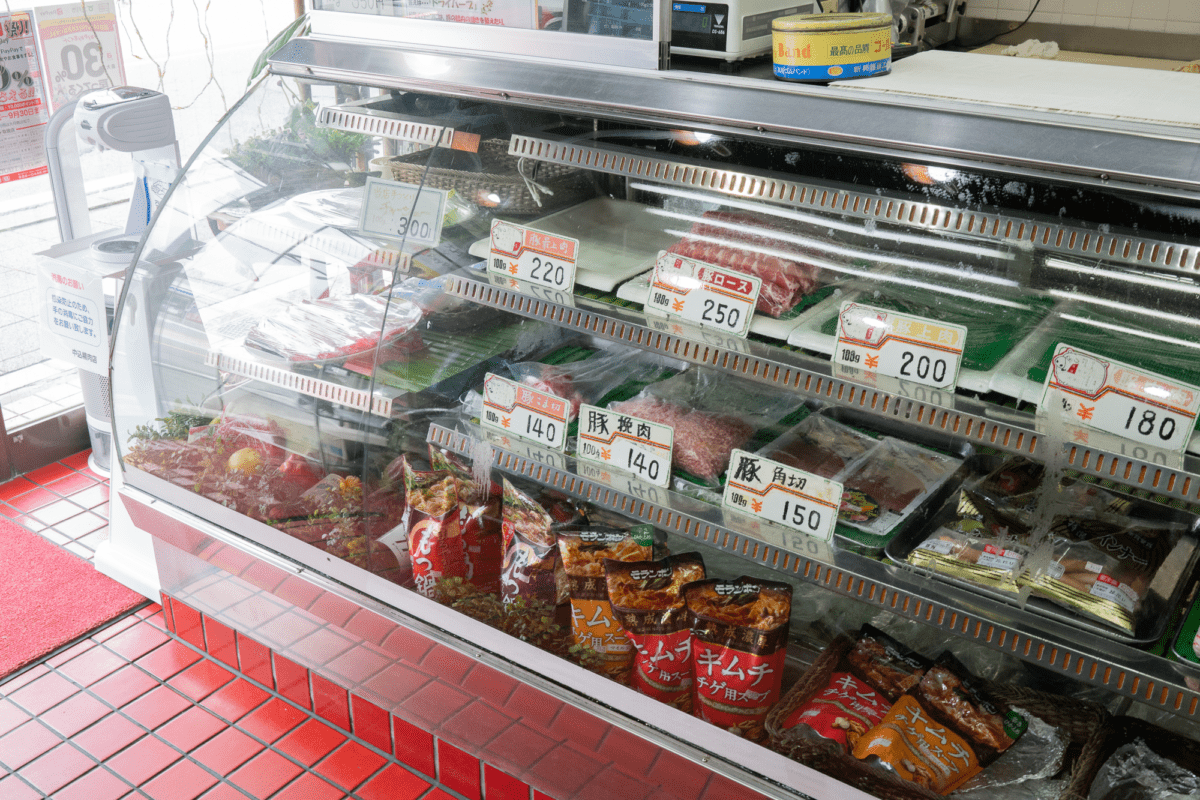 After about 5 minutes, he put the croquette in a paper bag after asking if I wanted sauce on them. He said there was a ham katsu that was too small to serve customers so he gave it to me on the house.
The bill was a ridiculously cheap 210 yen. He actually asked for 110 yen at first by mistake and corrected it when I expressed surprise at the price.
I didn't wait long before digging into the croquettes. They were crispy and juicy; so good I could finish them even thought I was still full.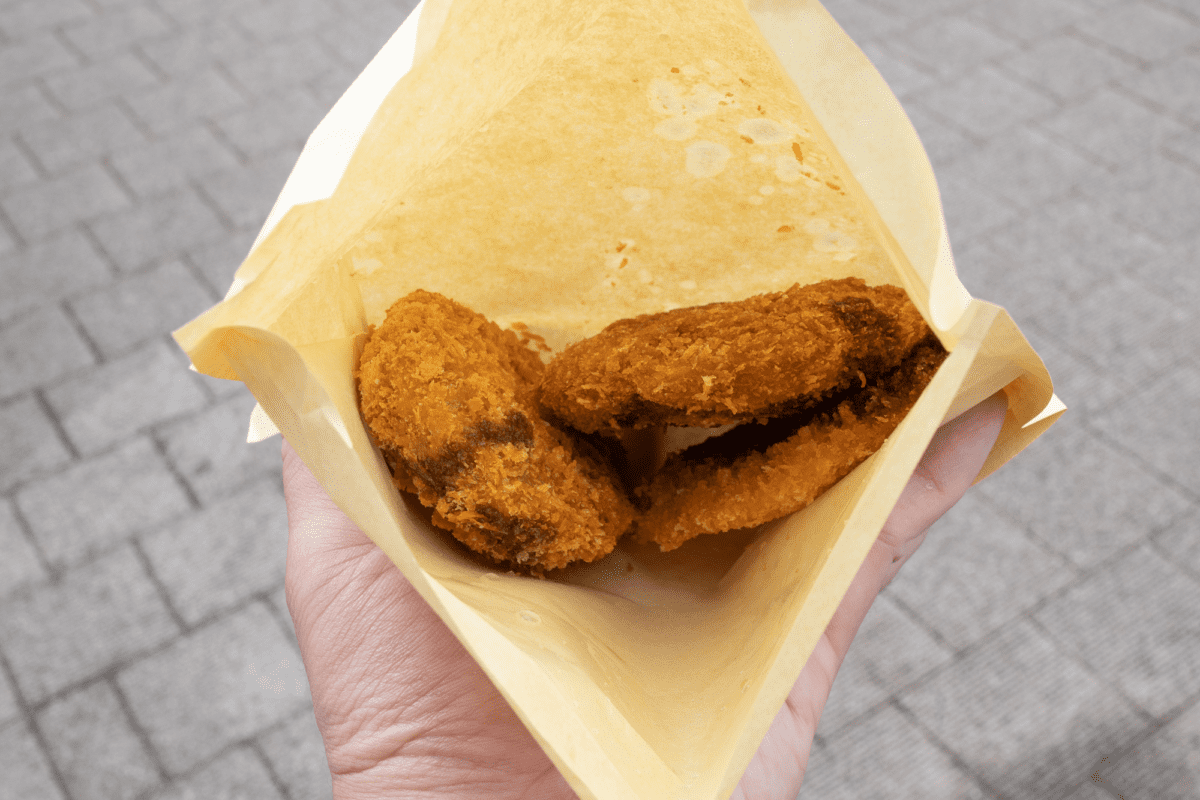 While I considered going back for another round of coffee to Tsuki Cafe, the place looked packed so I decided to head to the hotel and ask I could wait in the lobby for check in. They said I could. The lobby had wifi and power outlets so I spent a good three hours before I checked in.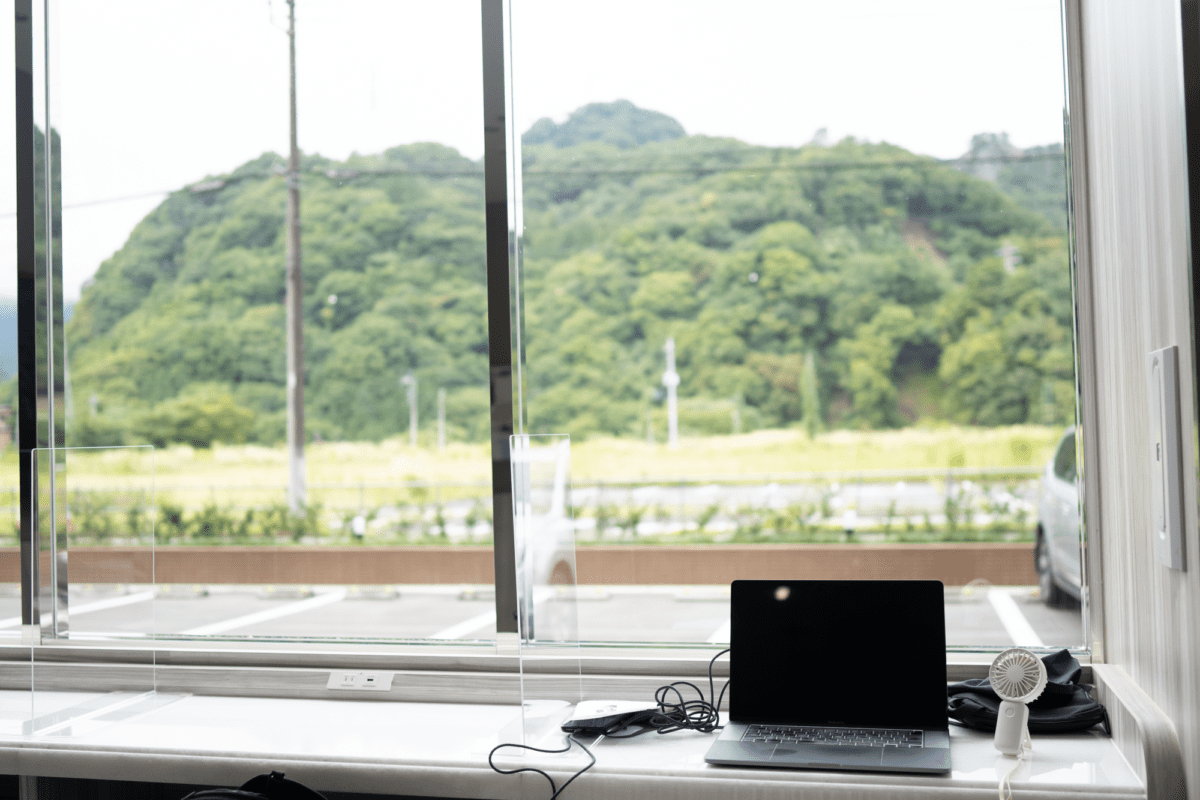 The room was nothing special. I had booked a pet-friendly room as it was the only type available on the booking site and the price was the same. It came with pee pads and dog bowls which I thought was cute.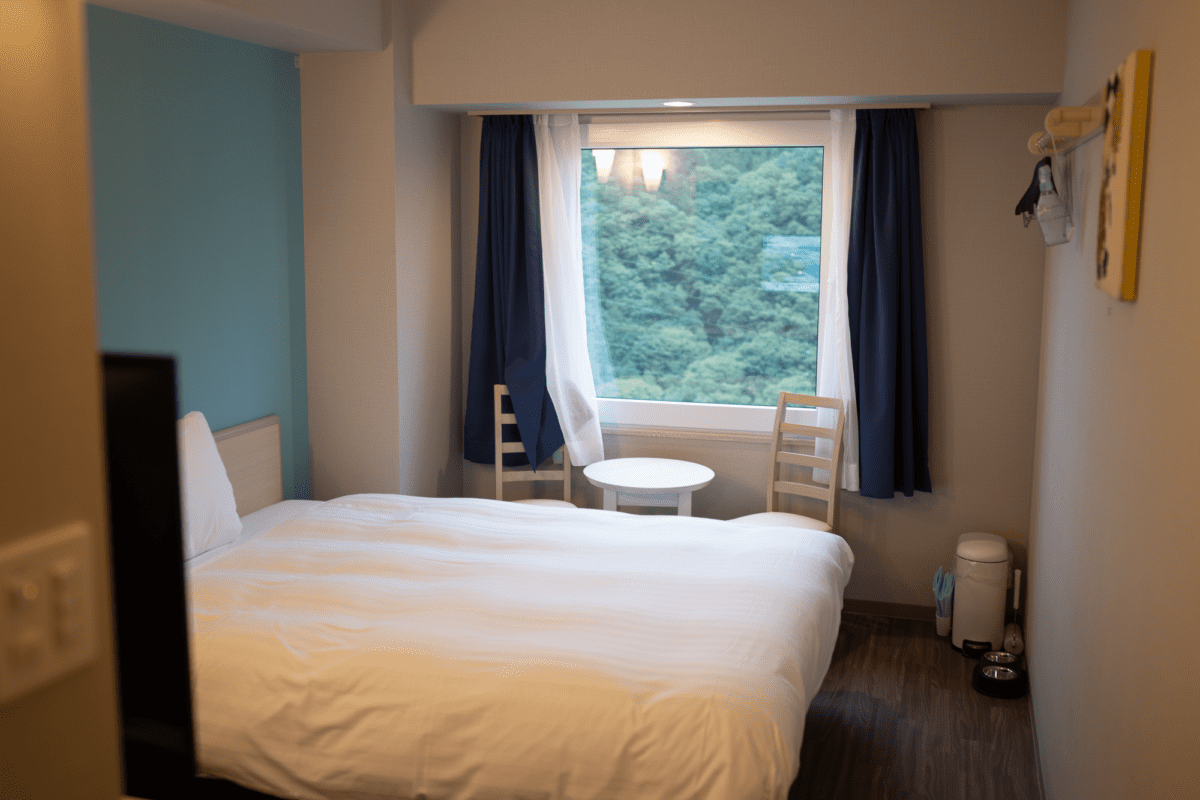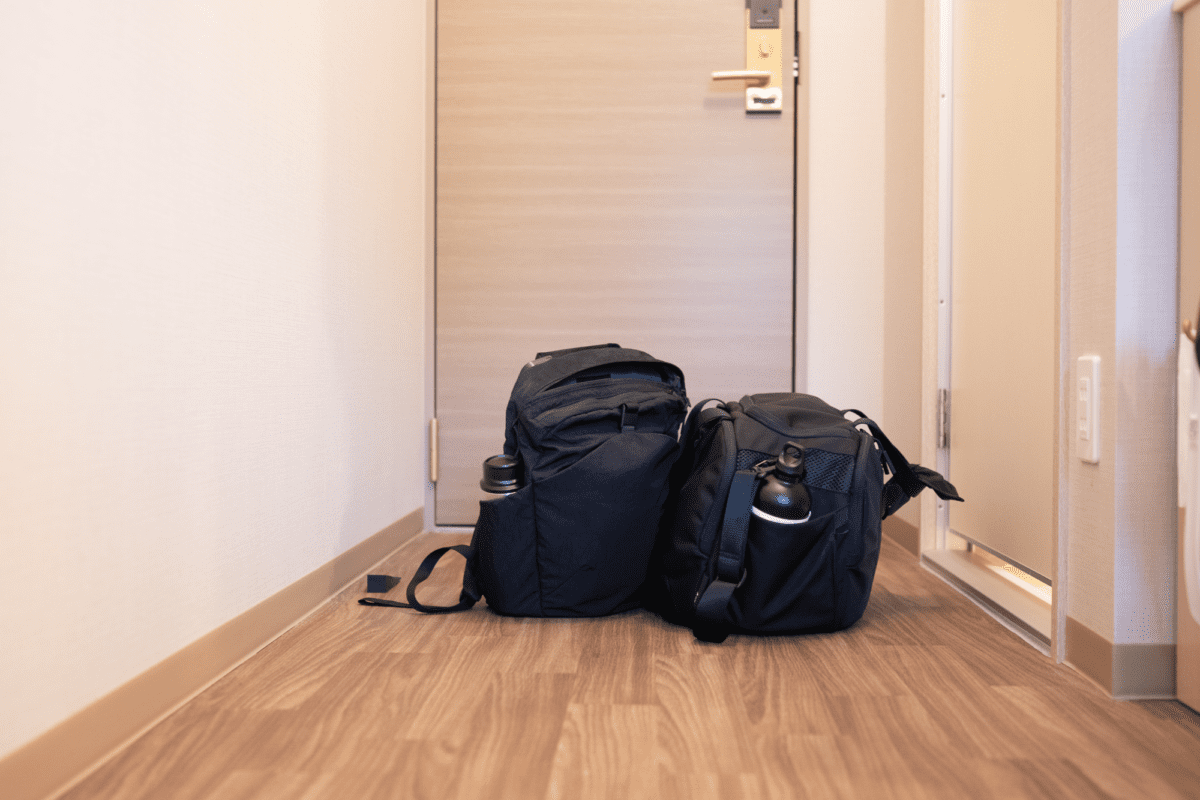 I freshened up and wanted to take a nap before heading out for the night. I couldn't sleep and decided to head out for an early dinner.
Night at Otsuki
I am not expecting any crazy nightlife in Otsuki but I thought I should check it out anyway. I had a few spots planned out and one was a mexican-themed restaurant (メキシコ風居酒屋to-mo., map) that seemed better as a started.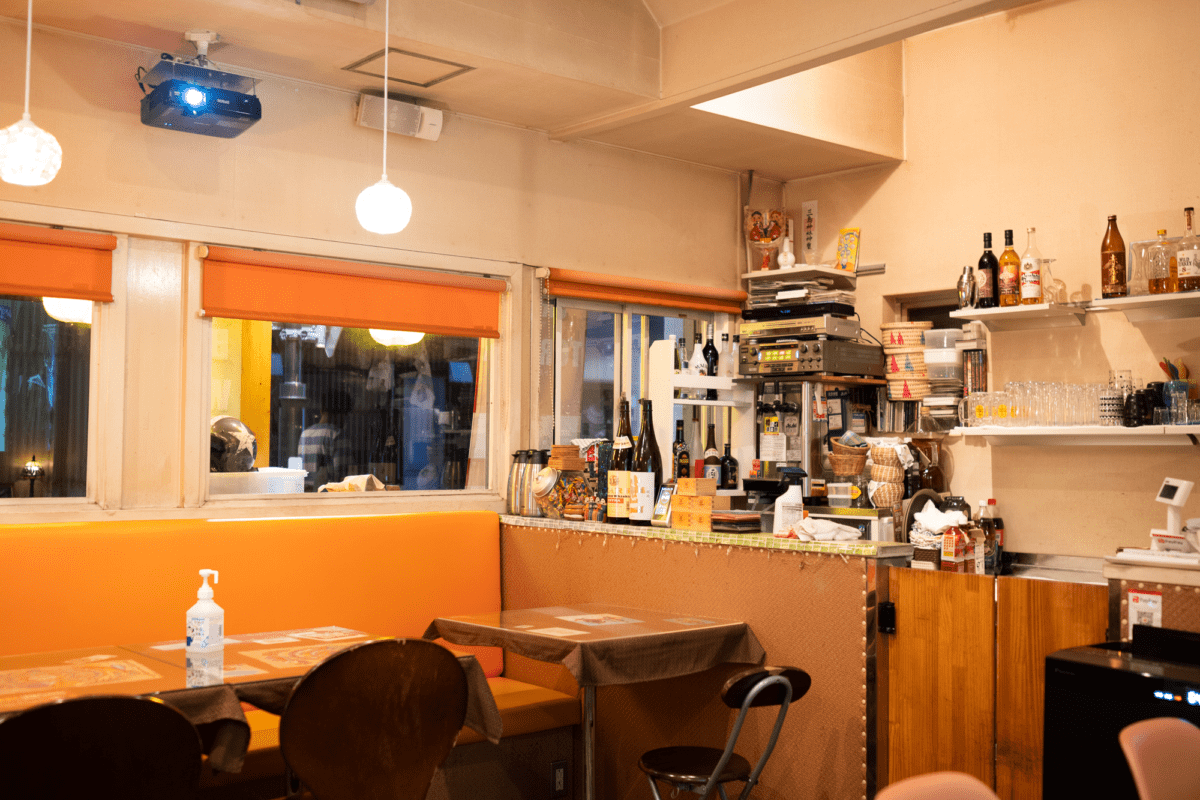 I wasn't able to drink the night before so the first draft beer hit the spot. It also came with some salted chips as ootoshi (お通し) which are Japanese establishments way of collecting a small service charge. It went pretty well with the beer.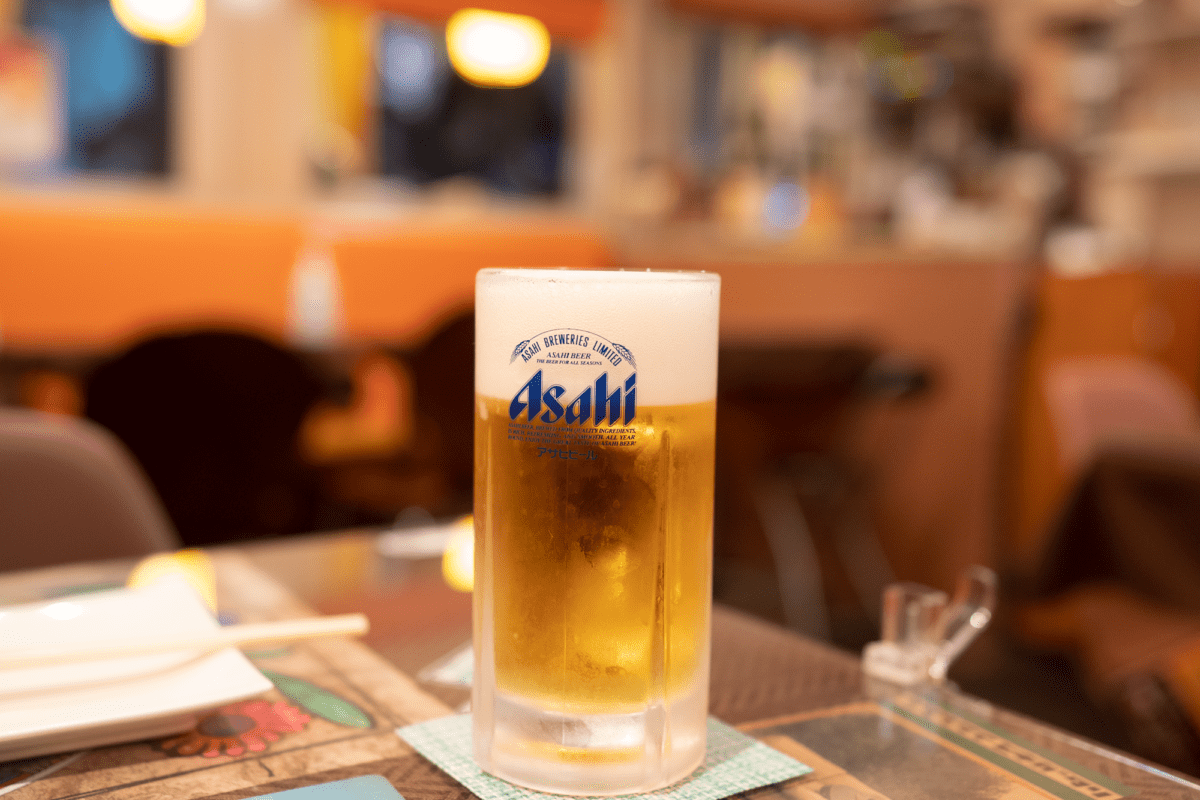 I contemplated the tacos but that seems a little complicated to order. The peppericino was tempting but I didn't think having garlic breath is the best way to make friends. They actually tout it with a "garlic pasta" nickname on the menu.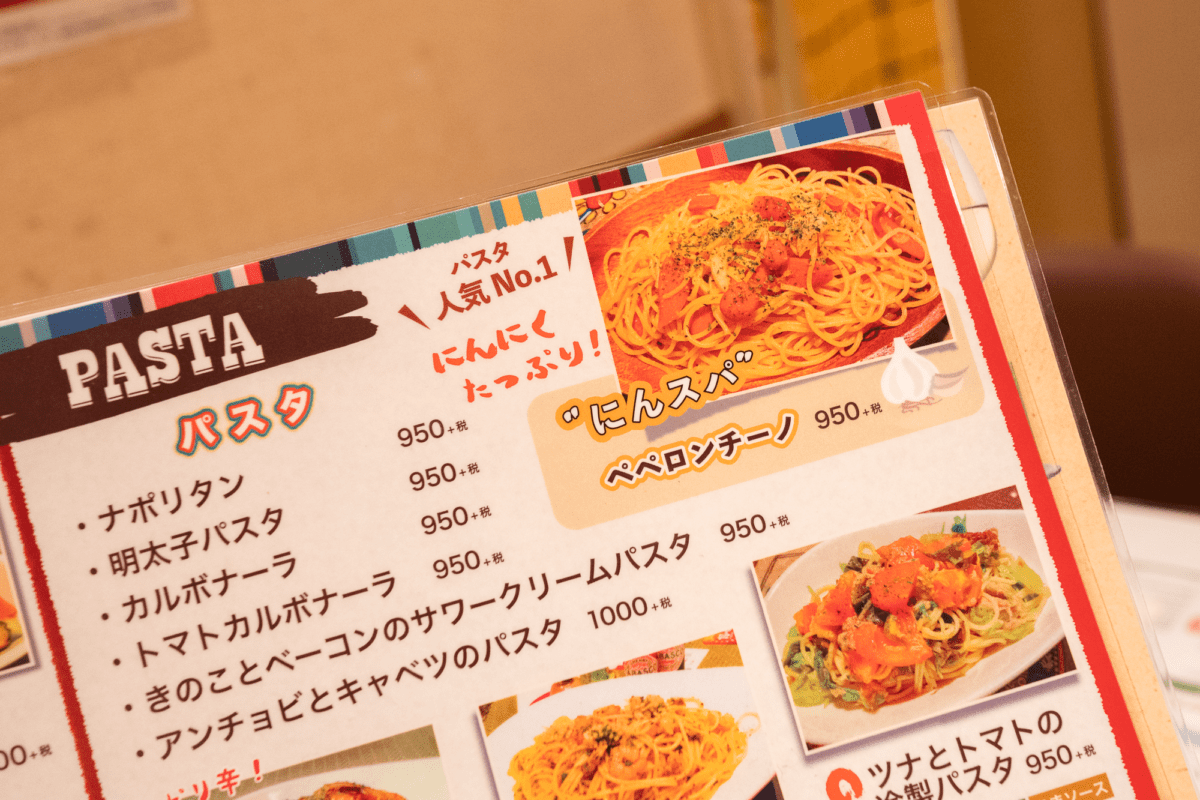 I ultimately decided on the Chili Con Rice. As I waited for the order, I watched the news, projected on the wall, of the chairman of ENEOS (the chain of gas station I was at earlier) resigning for sexual harassment. "Classic", I thought.
The main dish soon came and it gets no points for presentation. Gordon Ramsay would say it looks like dog food. But, I'm not a fussy eater. It was quite tasty and good enough to match by beer (and second one).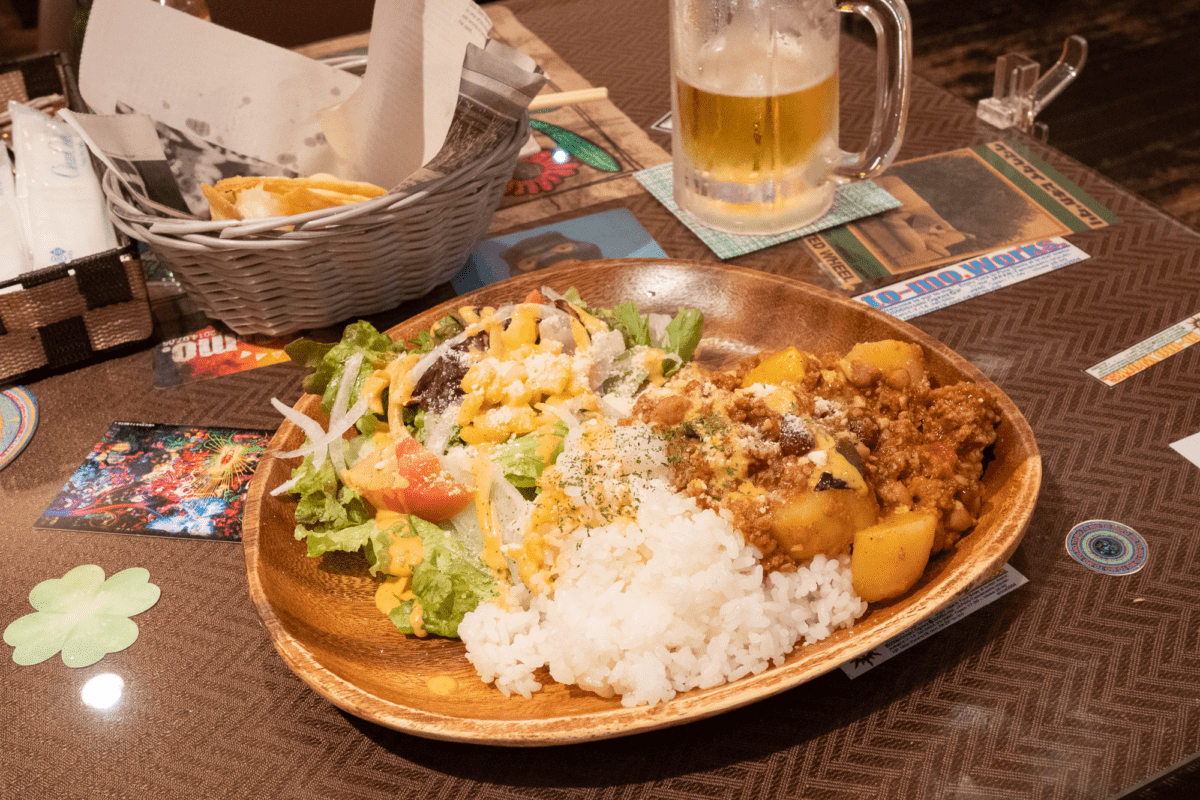 I was pretty stuffed at this point but thought that this is a miserable way to end the night, so I decided to head to one more izakaya.
This one, Izakaya Ikegawa (居酒屋いけがわ, map) had a sign on the outside that gave a half-price first beer for those staying in Toyoko Inn. I head in and sat by the counter. There was a group of salarymen possibly having a night out on a business trip. A middle-aged lady sat by herself after her partner left first.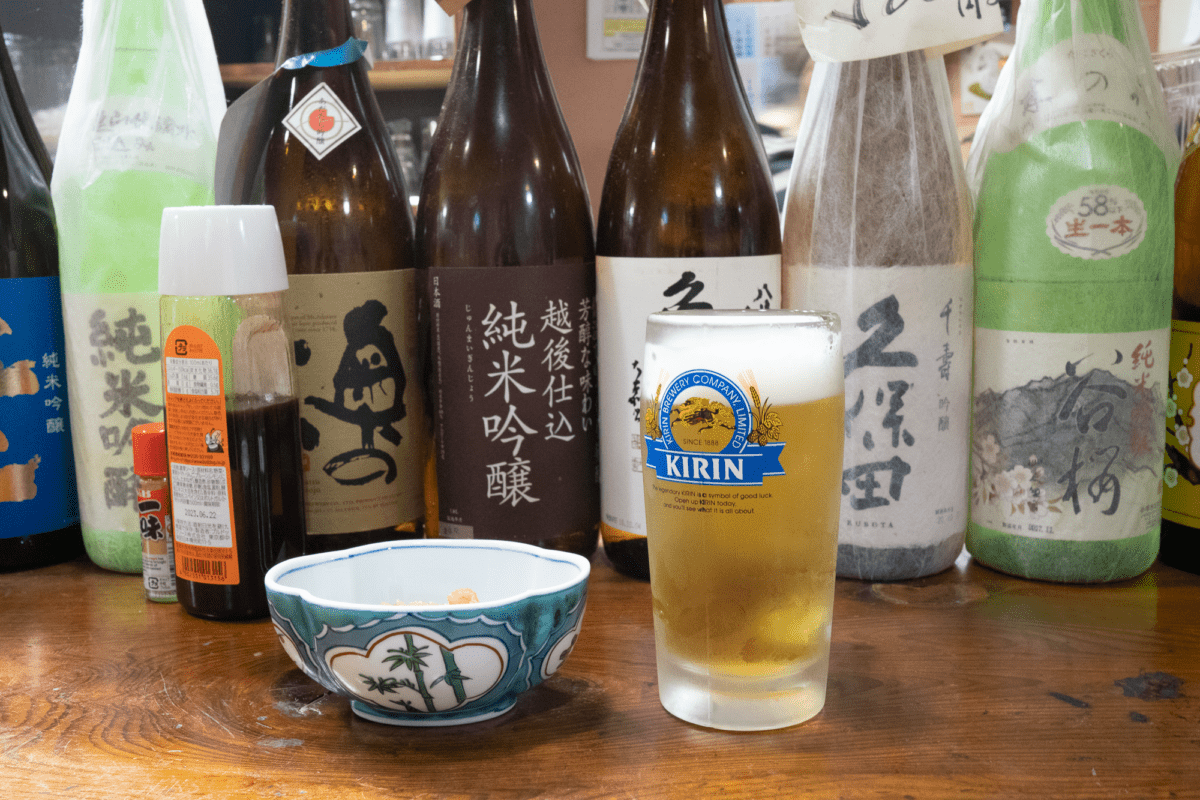 The bathroom was down the stairs and I glanced into a private room where there was a group of college students drinking. A representative came up periodically to grab another bottle of sake. The shop was running out of lower-tier sake so they had asked if they were okay to rank it up each time.
A guy with a crew cut in a blue tracksuit came in and sat two seats away on the short counter. He smiled and started chatting with everyone around. He opened the conversation by asking what my Airpods were.
He poured a cup of beer for himself and then for the staff who didn't touch the glass despite his multiple prompts. I asked the staff for recommendations for a snack that goes with beer, and she recommended torimotsu (chicken innards), which are famous in Yamanashi. I can't eat innards but I thought, when in Rome.
The first few pieces were great and actually tasty. But I started to feel like throwing up when I reached the liver. I asked for a cup of water to push the innards down my throat, slightly gagging. I couldn't finish it.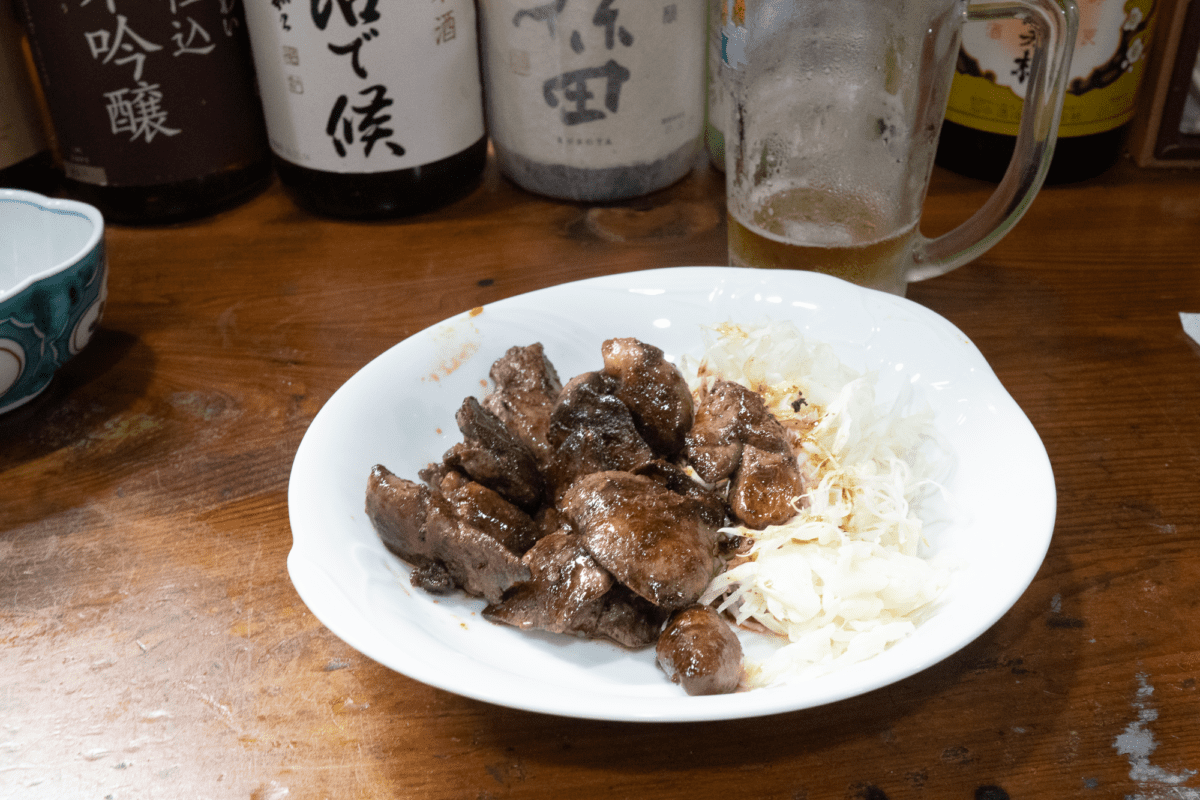 I asked for recommendations for sake that was easy to drink. The guy next to me tells me to try this one that tasted like Makgeolli "from China", which I couldn't help but correct to Korea.
The guy surprised me further when he said he was actually homeless and just sleeps in the street, despite smoking and drinking like a mad person.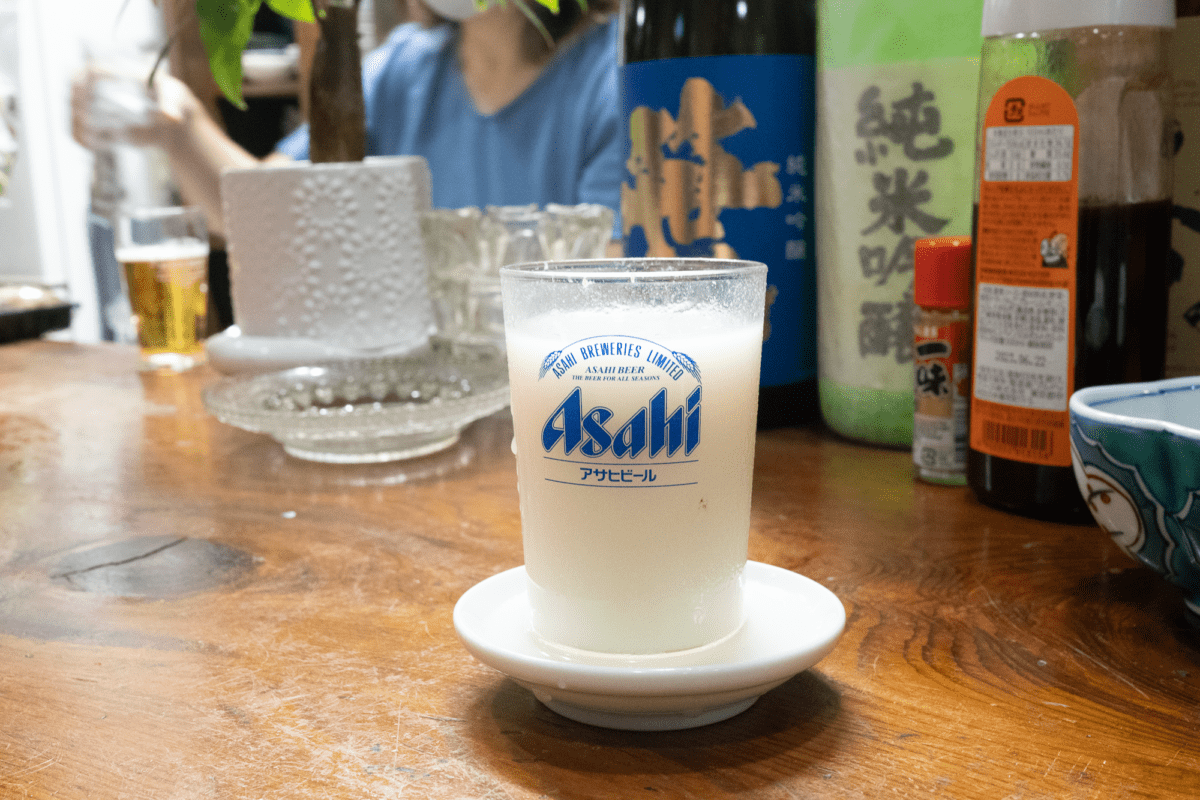 I was hitting my limit at this point and decided to call it a night. I woke up to the most mid hotel breakfast ever and headed on to the next leg of my trip—Kofu!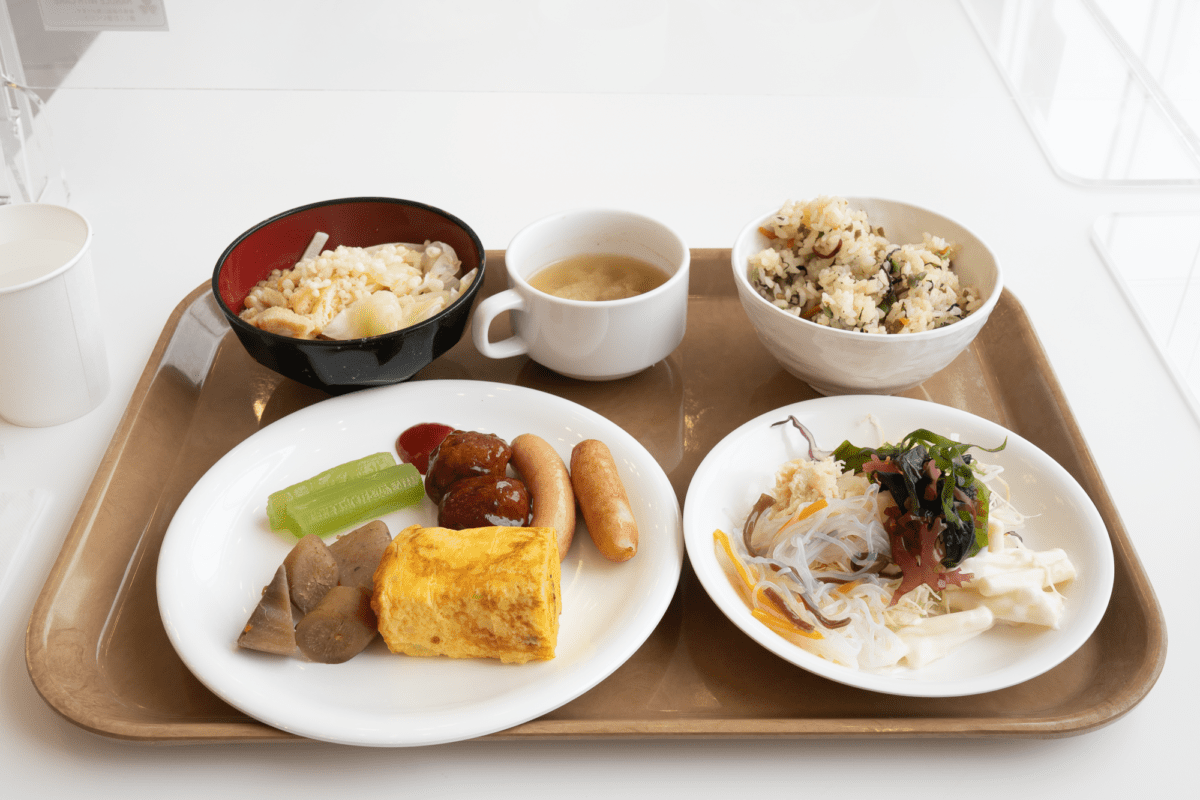 Tagged car camping yamanashi