This website is made possible by readers. I may earn a small commission when you buy through the links in this article at no extra cost to you. Learn more.
Details
Price $75 on aersf.com
Dimensions 12.5″ x 4.5″ x 3.5″ (32cm x 11.5cm x 9cm)
Volume 2.4 L
Weight 0.8 lbs (363g)
Overview
Aer, like a cult that I can't escape from, has me under their spell. No matter how many products I have from Aer, it almost seems like I can't get enough. "Some minimalist you are.", I hear you scoff.
I never thought of minimalism as keeping count of the number of things you own. Rather, it's the careful curation of them. If something brings you joy, have as many as you want, as long as it doesn't affect the other things that matter in your life. And boy, does Aer bring me joy.
After reviewing a fair number of Aer's products, I can safely say that they are one of the most stylish brands out there. As the shallow traveler I am, I put more importance on how a product looks than I want to admit.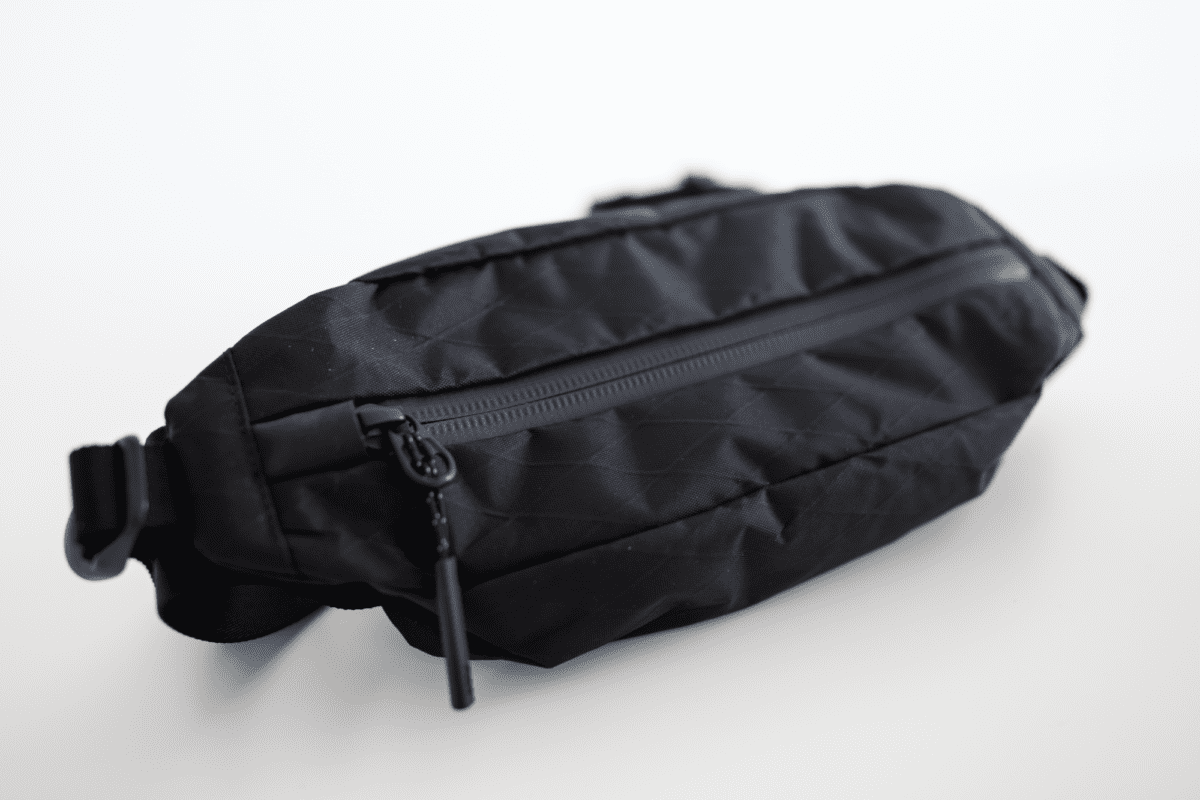 There are many backpacks in the market right now with high-end technical materials going for the stealth, city-slicker, savvy-traveler look. But Aer, to me, is always one step above and has something hard to find—class.
From the material combination to website design, to product photography, to the handwritten note (silver ink on black paper) I get from my liaison at Aer, there is an element that's both edgy and classy about Aer's entire persona that makes them stand out—and it translates onto their products.
This review also includes a comparison with version two of this bag.
Style
As you can tell from all the fanboys fawning, I think Aer's products look good. And the Aer City Sling is no exception.
The Aer City Sling comes in three material choices, ballistic nylon, eco-dyed polyester, and a newer X-Pac version. I've long been a fan of X-Pac, enjoying the subtle criss-cross pattern on bags like the Tortuga Outbreaker and CODEOFBELL X-PAK.
Ballistic nylon does hold a special place in my heart as well, earned through experiences with packs like my trusty TOM BIHN Synik 30. But, X-Pac is just a little bit edgier and more premium-looking which is why I chose that version as the subject of my review.
The sling comes exclusively in a black colorway for the ballistic nylon and X-Pac version and a gray for the polyester one. Technically speaking, the polyester material was probably chosen so that it could hold the gray color better as technical fabrics are notoriously difficult to dye.
But no one likes ads, so I got rid of them. If my articles helped you, I ask for your support so I can continue to provide unbiased reviews and recommendations. Every cent donated through Patreon will go into improving the quality of this site.
If you are looking for reviews that compare color options, you've come to the wrong place. As someone who only wears black, the black one is the subject of this review. While X-Pac does come in different colors like on the Able Carry Daily Backpack, it is, more often than not, only available in black. You'll hear no complaints from me.
The interior of the compartments of the sling is gray for the ballistic nylon and polyester variants but is fireman orange for the X-Pac one, probably so that you can sieve its contents better in the dark.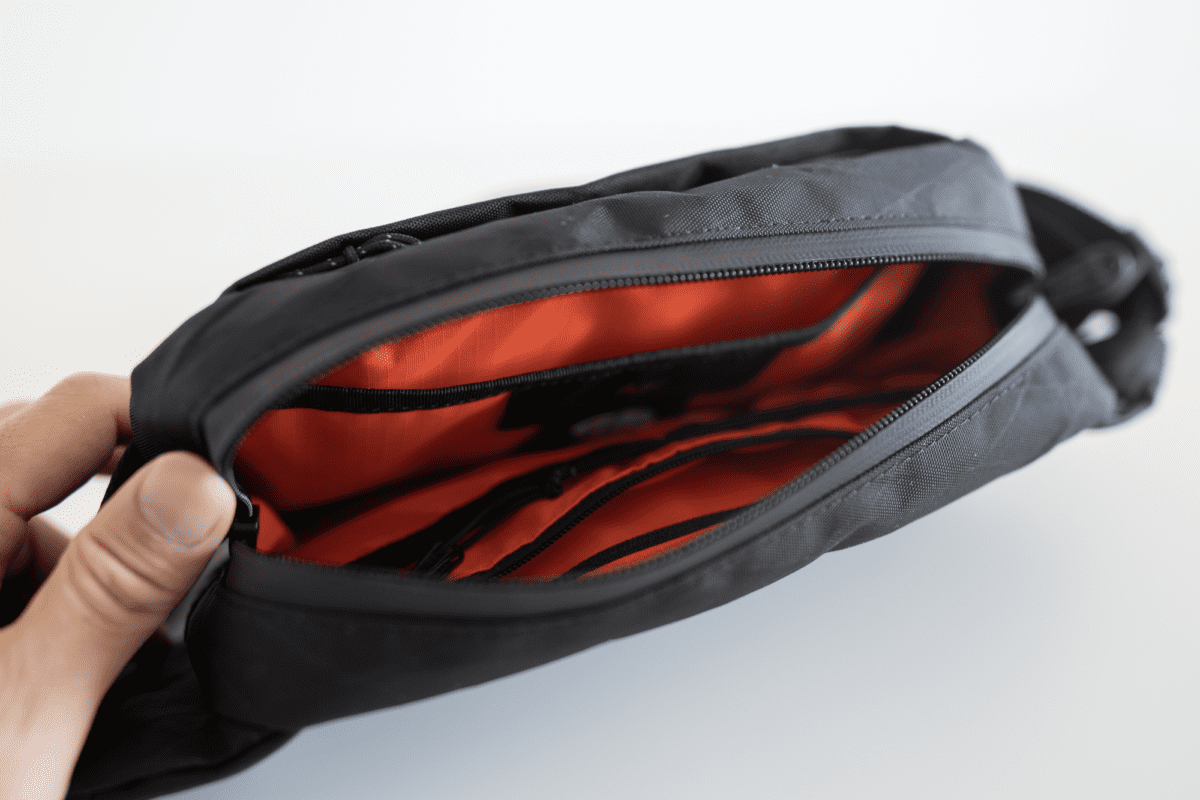 Even something as small as the Aer Slim Pouch, most of Aer's products have the iconic Aer brand tag on the exterior. On the Aer City Sling, however, the tag is within the main compartment. There is also a "dp" logo tag which stands for Dimension-Polyant, the company that produced the X-Pac fabric. I love the void of external branding, and it really brings out the subtle patterns of the X-Pac fabric.
Some details make the exterior look more minimal, such as this little housing to obscure part of the zipper from view.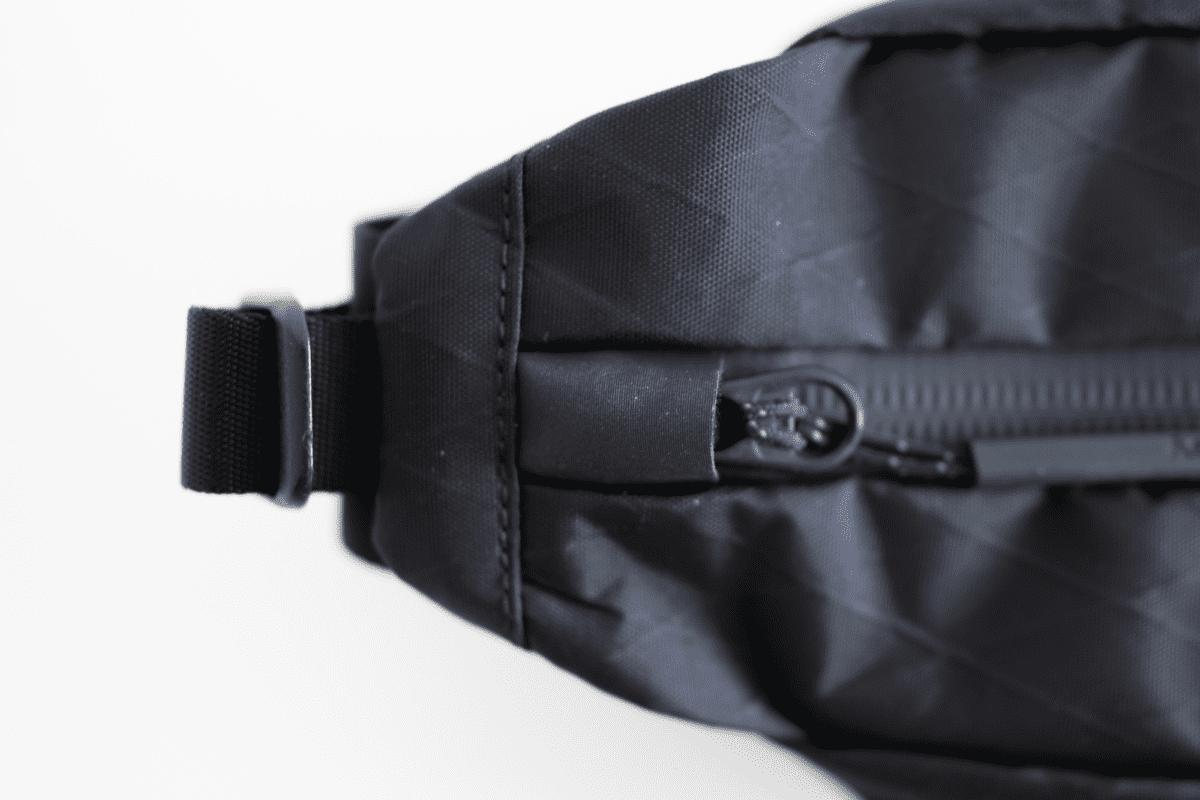 Yet, minuscule detail, like the pattern on the zipper pulls, makes it less minimal but offers a sprinkle of flavor. On the zipper pull tabs, you can find tasteful debossed Aer logos. The black-on-black look muted, yet the harshness of the deboss makes it feel bold at the same time.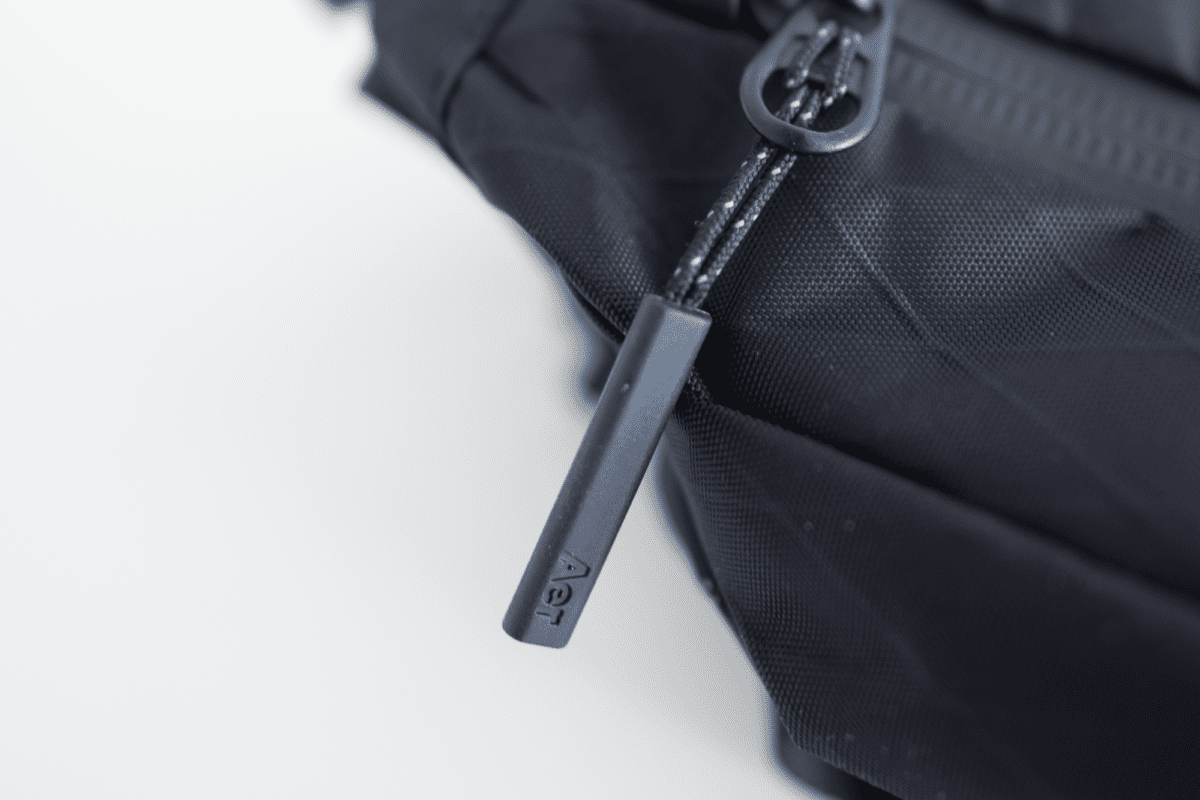 As the name suggests, the Aer City Sling is meant to be slung across your body. My default way of wearing it is across my chest in the front.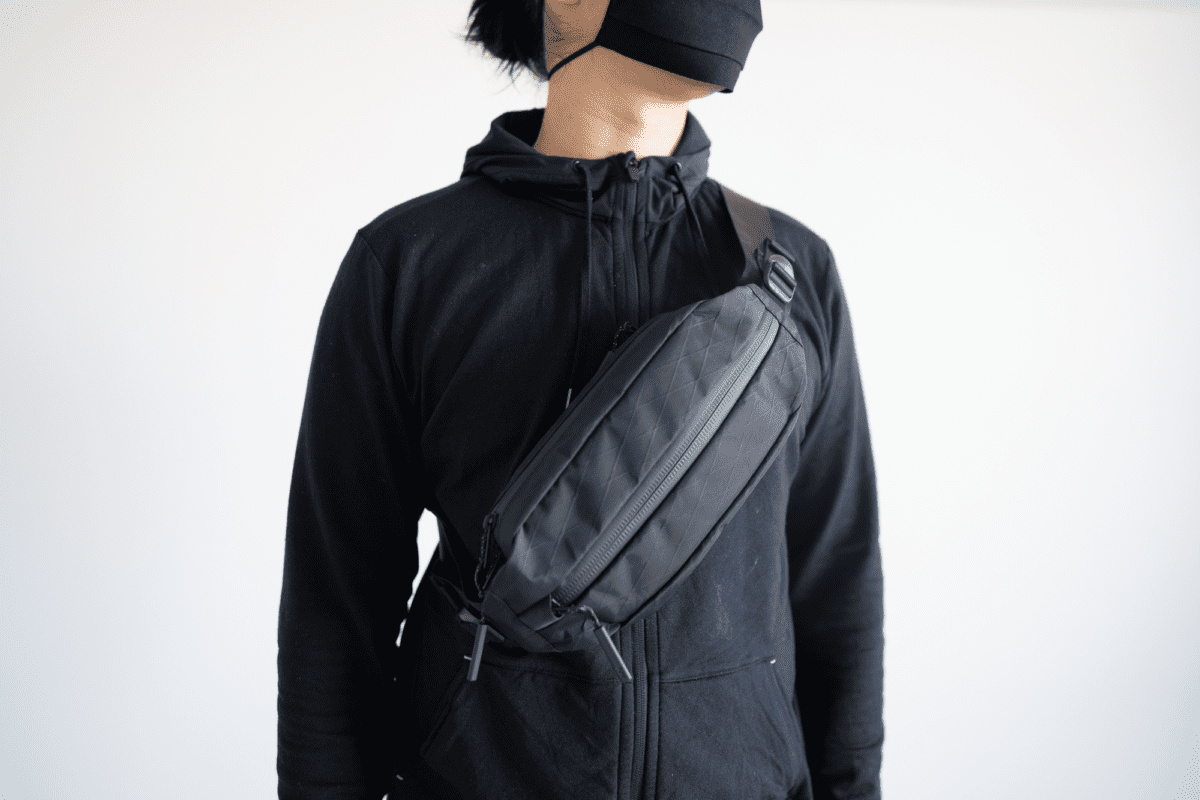 Seeing as most would be using it to carry essentials, you would be reaching for the contents more often. Carrying it in front makes it so much easier to do so.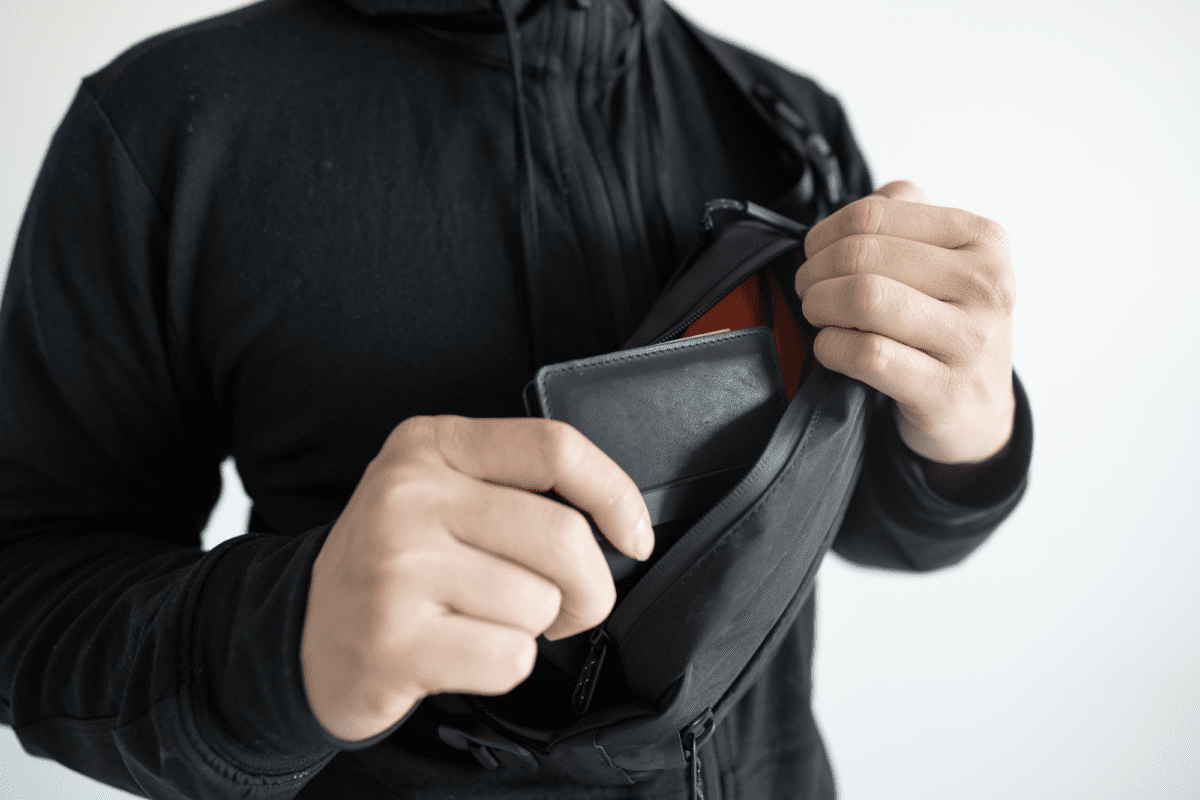 You can also choose to sling it to the back, over just one shoulder, or as a waist pouch.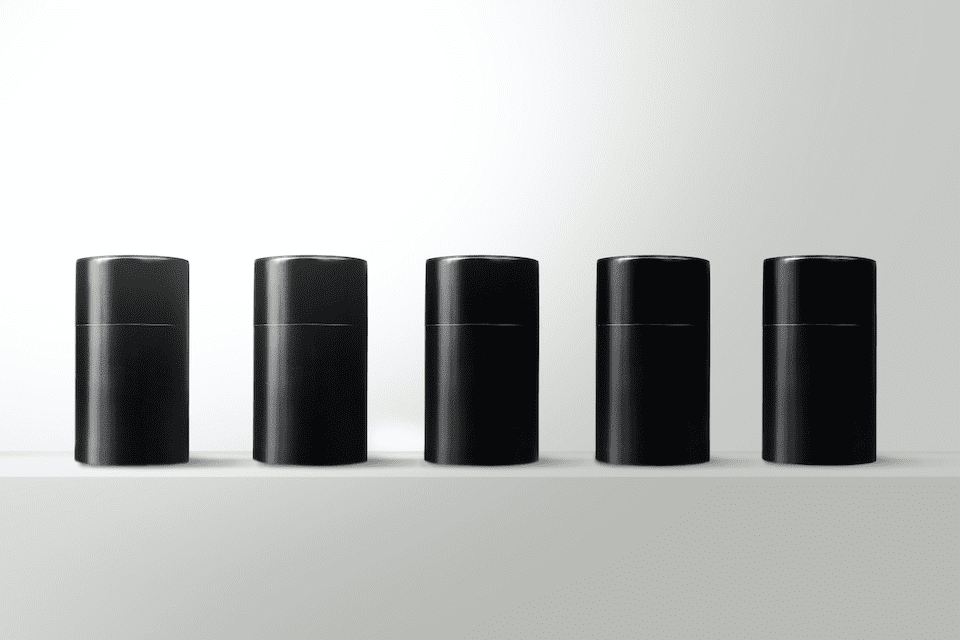 I found a 100 year old company that would create these heirloom quality canisters for me. They are handmade and will keep your tea leaves, coffee beans or anything that you need dry for years to come.
or read review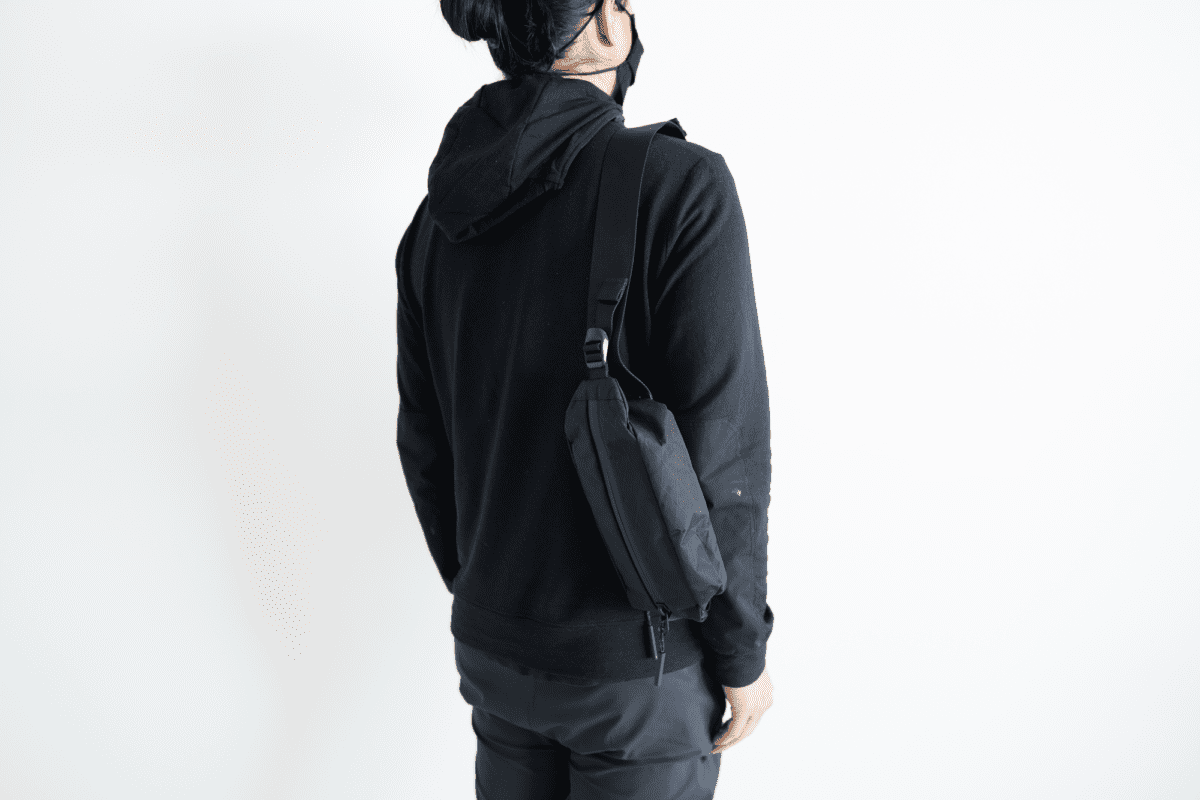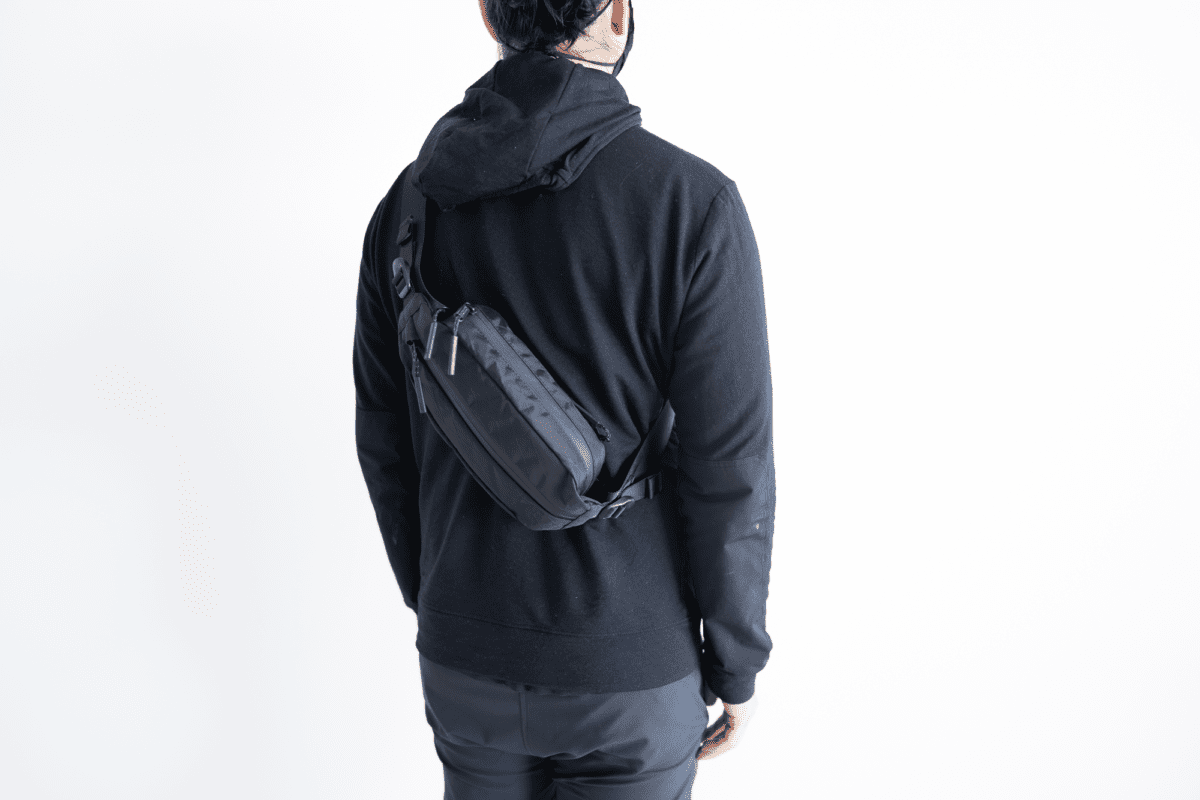 I personally wouldn't recommend wearing it as a waist pouch or wearing any waist pouch for that matter. It's just not a good look, traveling or not.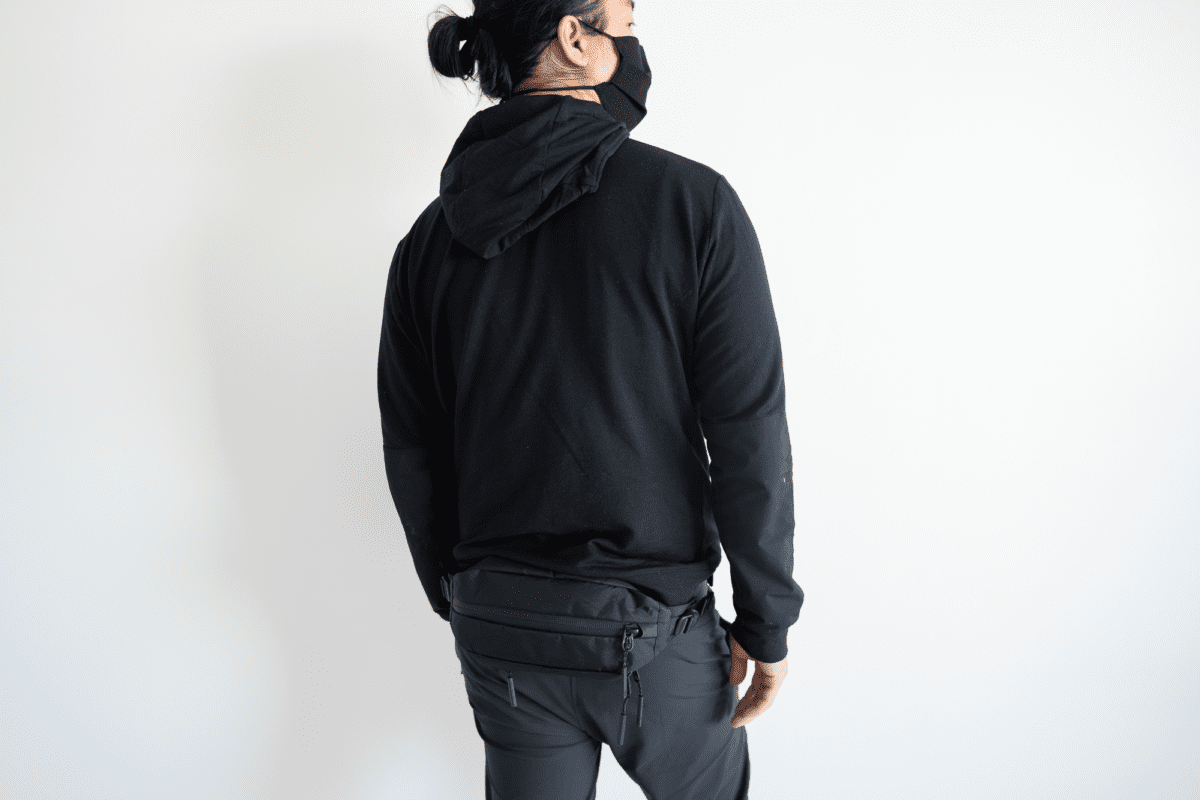 I highly recommend slinging it to your front, as it makes it harder for pickpockets to access your sling without you noticing. It also just looks much better.
The main body of the sling looks simple, with a single, unapologetic zip going across the front.
With its relatively gaudy buckles, the strap looks a little noisy, especially when in a pile.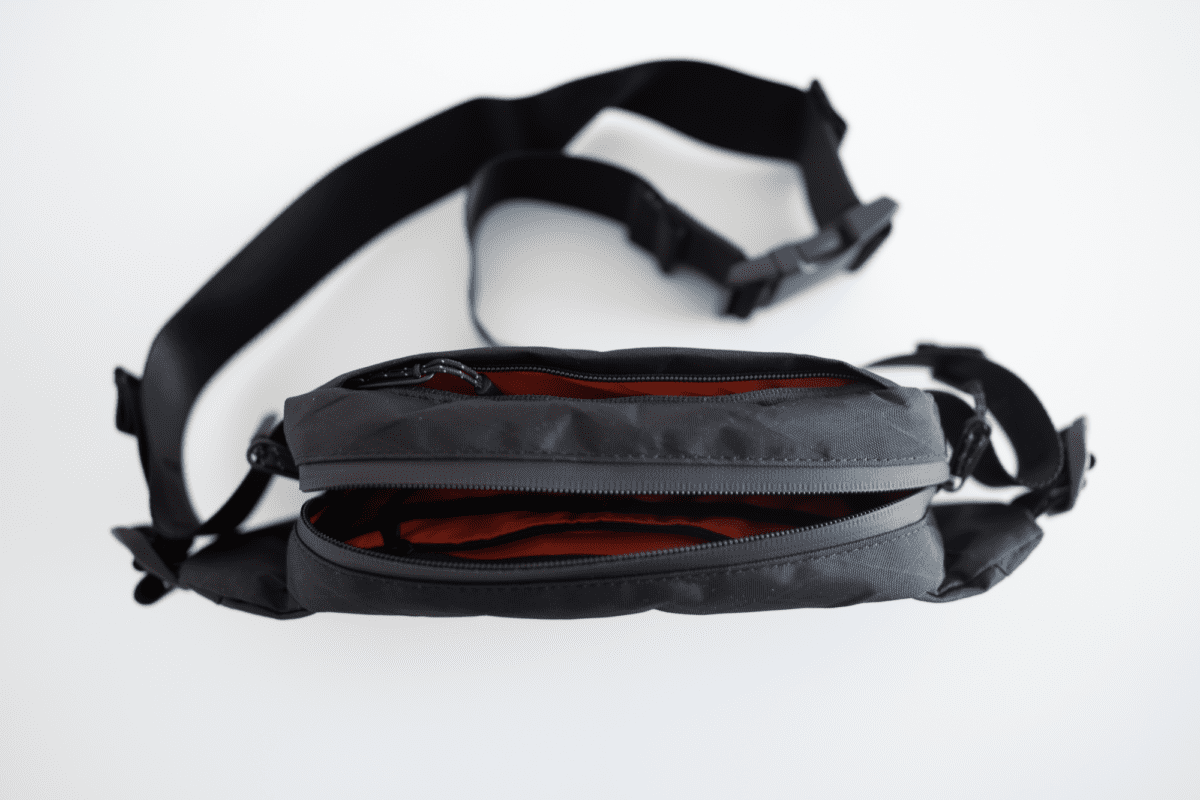 It's when you wear it that I can see why the straps need to be thick. They just look more substantial at the angle where you can't see the pack.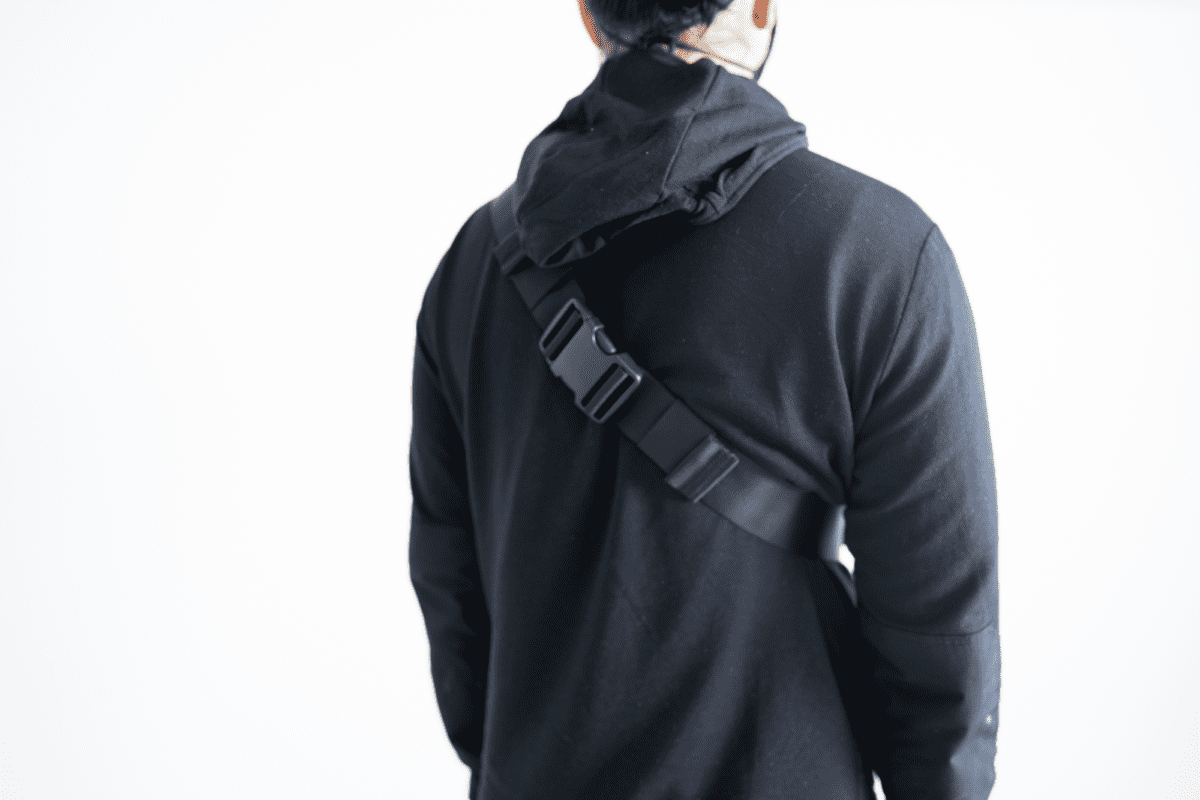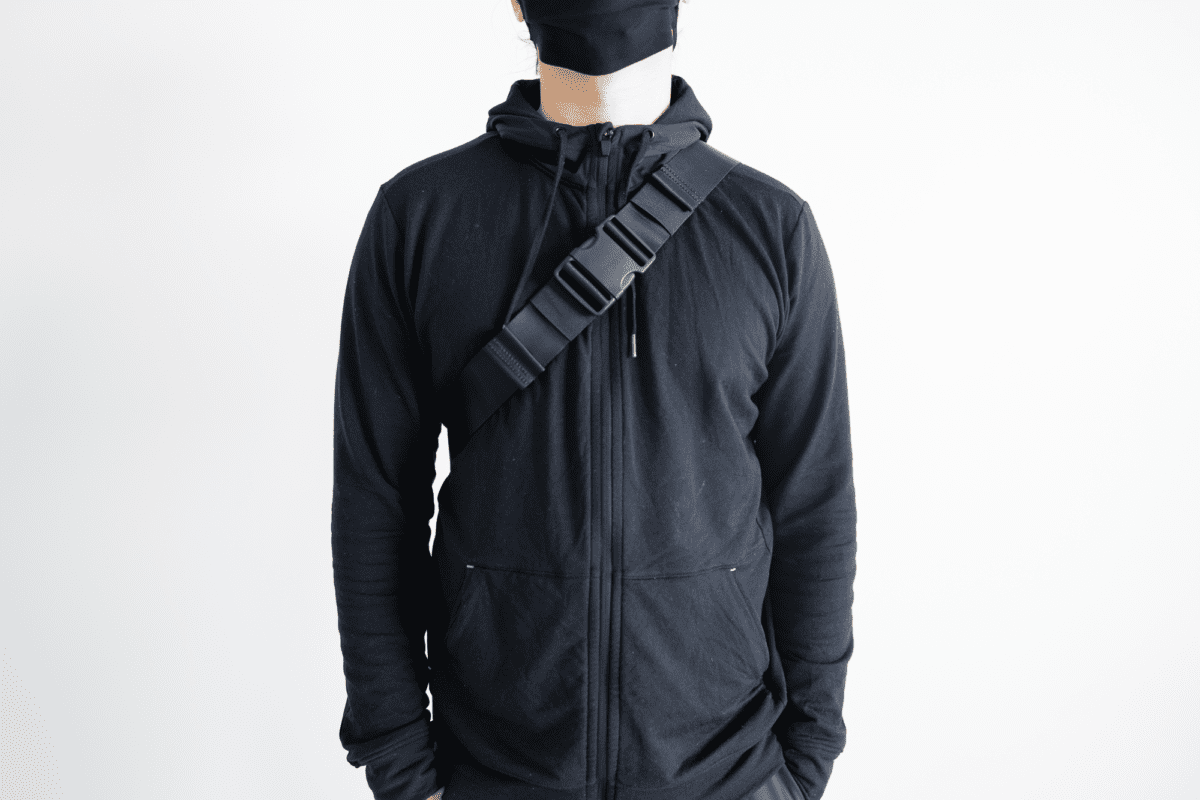 Material
Aer usually follows their winning material recipe of Cordura Ballistic Nylon and YKK zippers. They didn't venture far by introducing the X-Pac series for those who are looking for something different.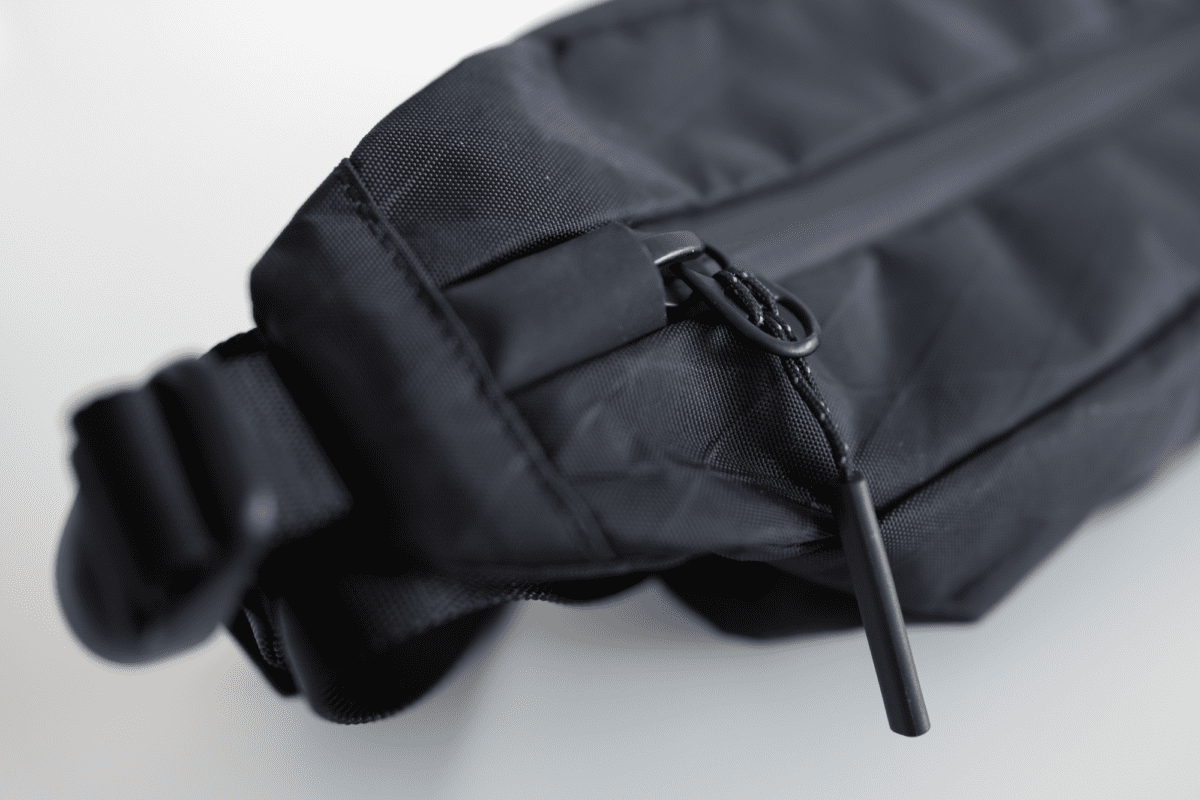 The City Sling comes in either Cordura Ballistic Nylon or X-Pac or a gray eco-dyed polyester variant.
Ballistic Nylon
Ballistic nylon was originally developed as an anti-fragmentation ballistic jacket for the military, where the term "ballistic" comes from.
It consisted of multiple layers of fabric laminated together to help to protect the military from these explosive devices. But as it turns out, while it's great for deflecting minor shrapnel and debris, not so much so for bullets.
This is why the military moved to another material, KEVLAR. But ballistic nylon managed to find its way into the consumer market because of its excellent strength and slick finish. You can read this highly unnecessary guide on ballistic nylon I wrote because I don't have a life.
X-Pac
X-Pac is basically a composite fabric with multiple layers laminated onto a single sheet instead of just one layer with PU coating.
Specifically, the four layers are a 210D nylon face fabric, a polyester "X-Ply" mesh which gives the criss-cross pattern, a 0.25mil (0.001″) PET waterproof film, and a 50D polyester taffeta backing with waterproof coating.
This material is produced and distributed by Dimension-Polyant. They are also a company that originally made specialized racing sails and found that the same materials could be used for bags.
What determines a good sail is weight, strength, stability, and of course, weather resistance. All these qualities so happen to be the very qualities that bag makers look for when making the perfect pack.
Ballistic Nylon vs X-Pac
The ultimate question for most is which of the two materials to go for when getting the Aer City Sling. To be honest, they are fundamentally different types of fabrics made for different purposes, so it's hard to compare. I know that eco-dyed polyester is also one of the choices, but you should really only get that if you have a strong preference for the gray colorway.
There are some objective differences about how the material will functionally play out in your daily usage.
Ballistic nylon was originally used to repel minor shrapnel from explosive devices. Naturally, the fabric is known particularly for its strength and high tear resistance. X-Pac, on the other hand, is a direct descendent of sailcloths, therefore extra waterproof.
The simple way to choose between the two is to decide if you want something more durable (ballistic nylon) or more waterproof (X-Pac).
That said, both materials are very durable and very waterproof. The truth is that you'll be hard-pressed to feel any tangible differences between the two. Unless you are dodging shrapnels in warzones or you happen to be a storm-chaser, it's hard to push either of these fabrics to the limit where you will regret choosing one over another.
The look and feel of the fabric should be the deciding factor for many when choosing. I personally like the look of X-Pac better.
Ballistic nylon fuzzes at high abrasion spots, making it look more rugged with extensive use. So if I choose a pack for long-term daily carry or indefinite travel, I'll go for ballistic nylon for its ruggedness.
Usage
The Aer City Sling has three compartments, a quick-access pocket, a top-loading main compartment, and a hidden pocket along the back.
Quick-Access
The quick-access pocket has no internal organization but comes with a key loop. I have muscle memory for which pant pocket my keys usually go into, so I don't use the key loop. Instead, I use it for my wedding ring if I need to take it off during a workout.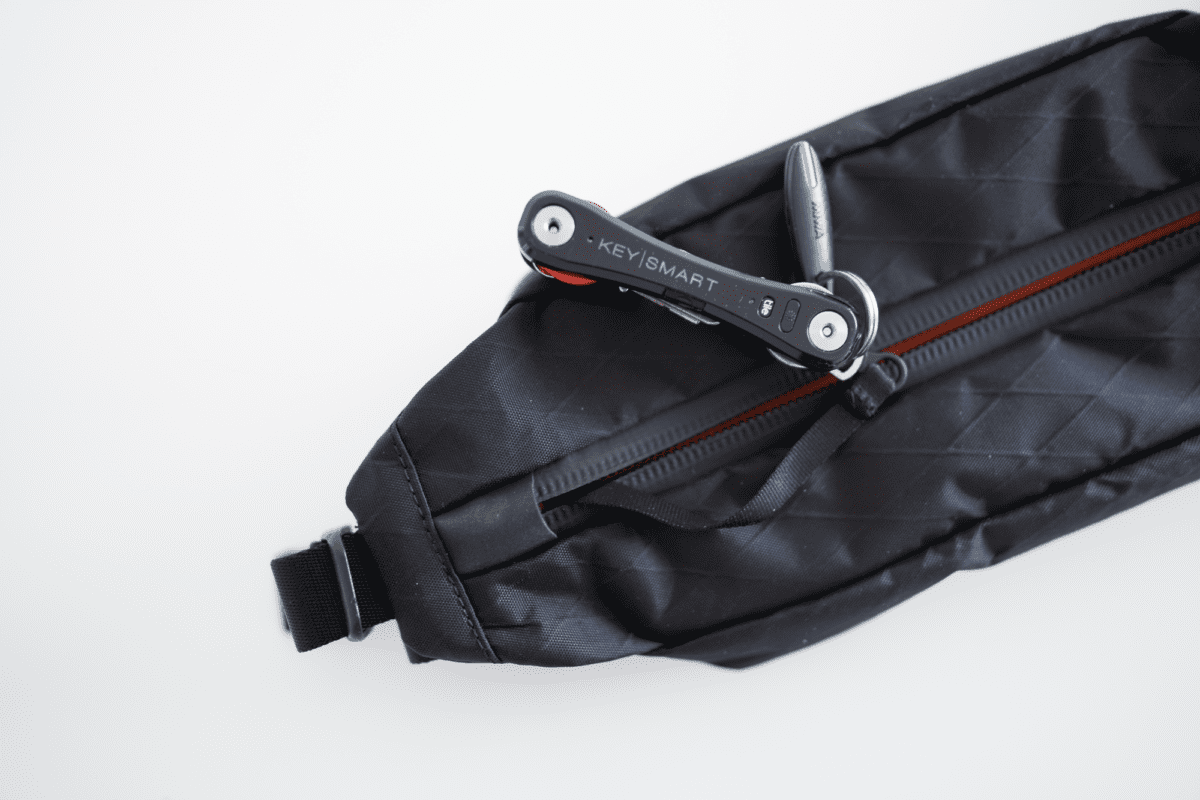 The space of the quick-access pocket fits a passport nicely in your favorite passport cover, like the Minaal RFID Travel Wallet.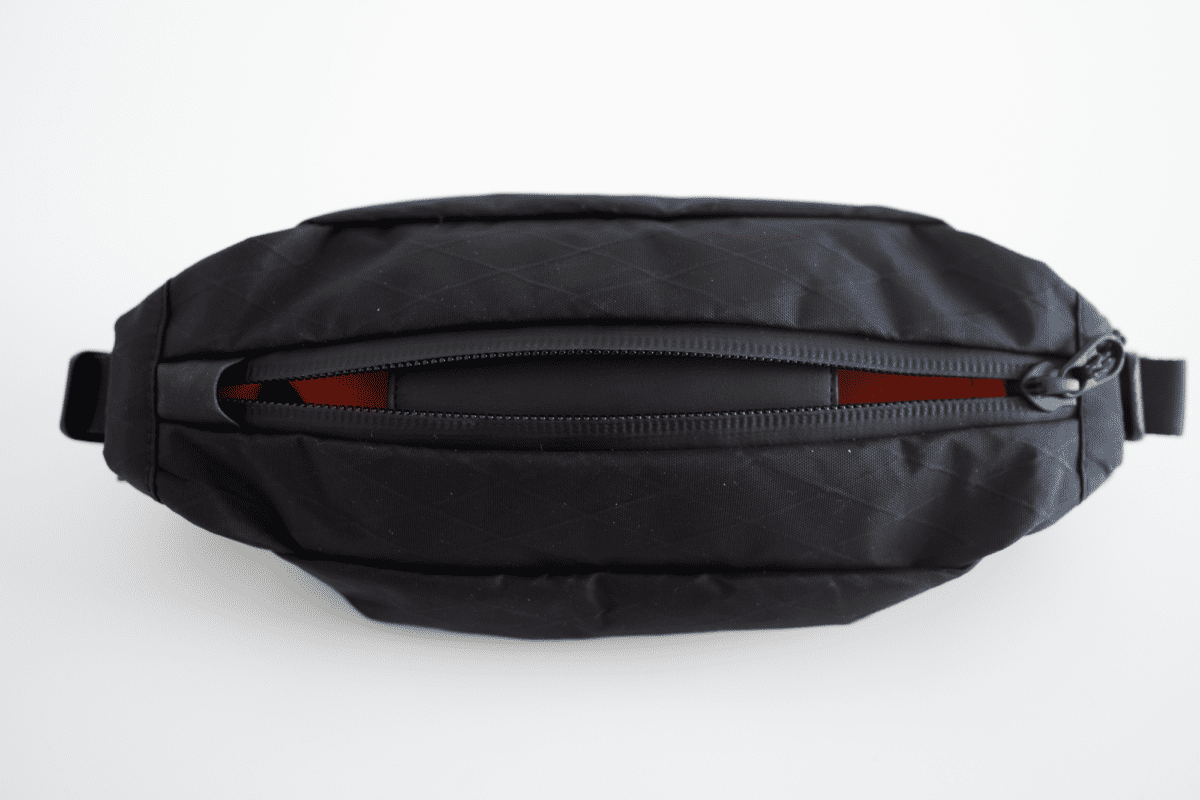 Main Compartment
The organization of the main compartment is also basic, with a full-width slot along the back of the compartment.
On the opposite end, two equal-sized slots take up the entire width. The slot can fit up to the height of something like the NOMAD Powerpack before you start having difficulties zipping up the compartment.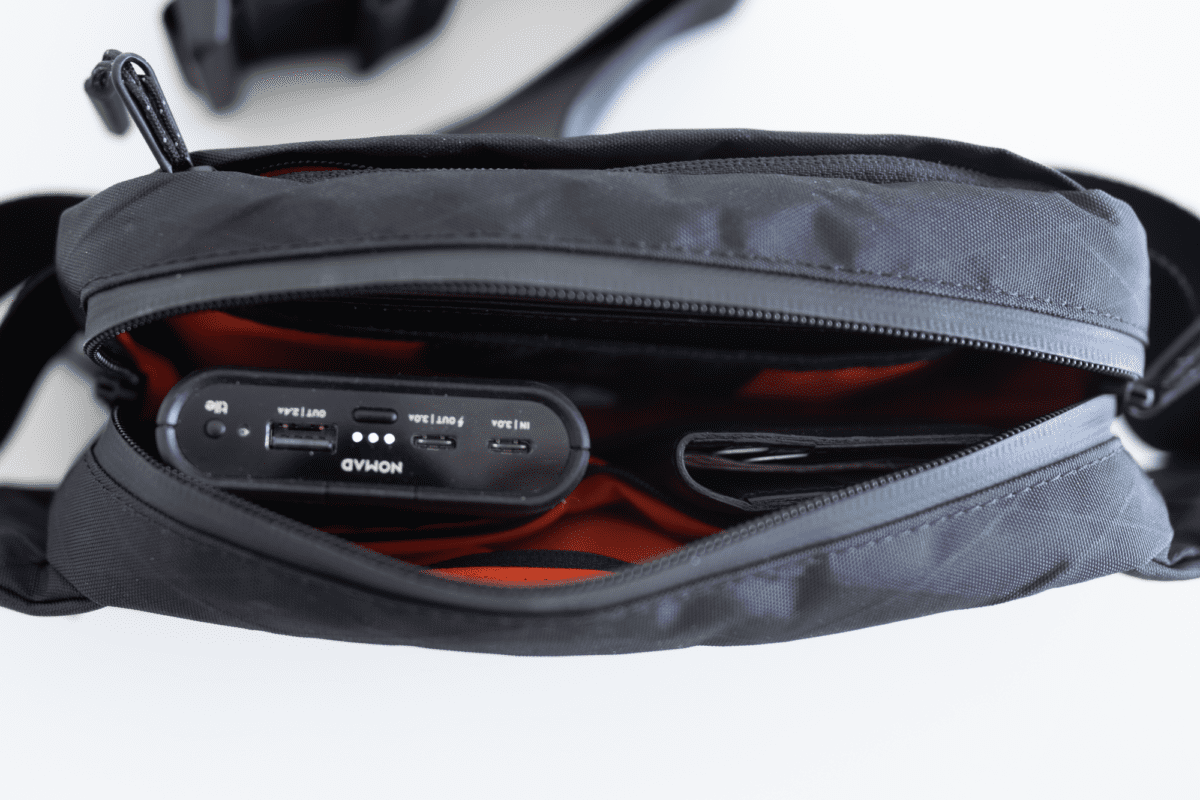 It'll also fit something as big as the OTHERWARE Pebble before it becomes too much of a squeeze. Anything more, you"ll have a hard time accessing the stuff in the surrounding slots.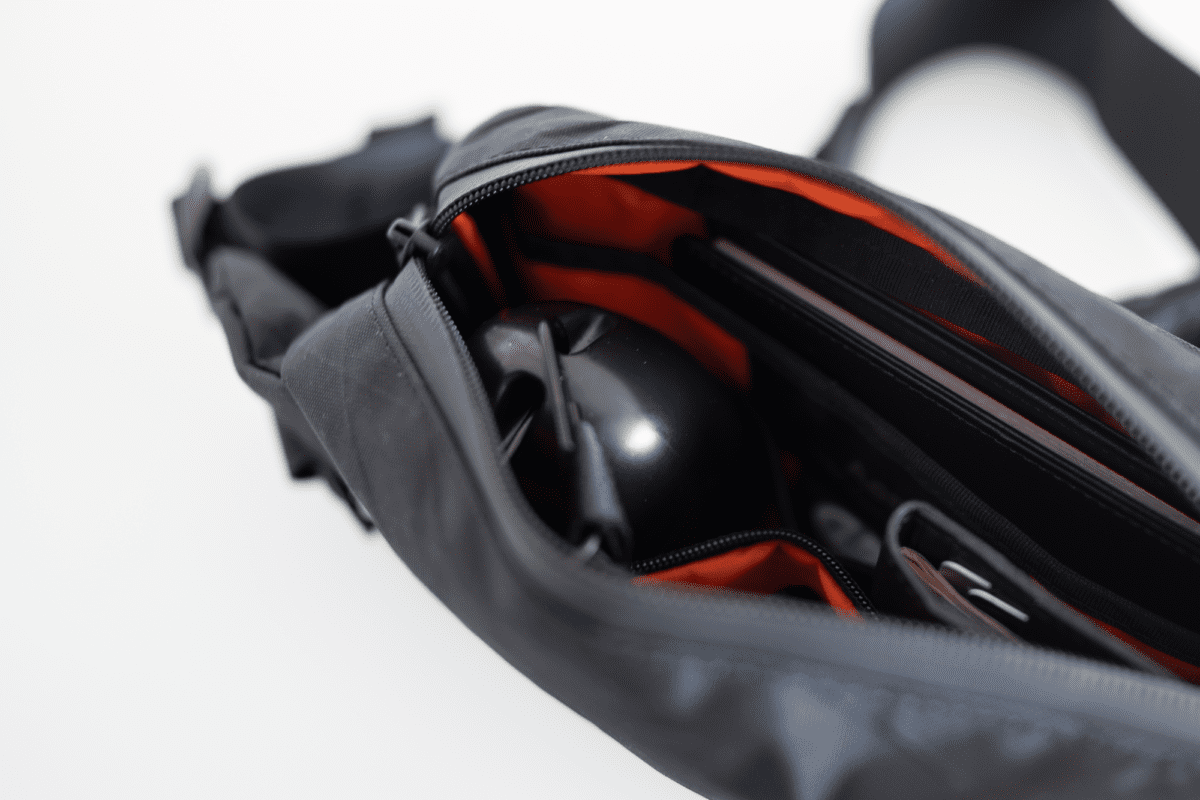 Above the two slots is a zipper to access a pocket the takes up the entire face area.
At the back of the pack, there is a hidden pocket for you to stow away valuables. Like the quick-access pocket, it perfectly fits a passport with a cover.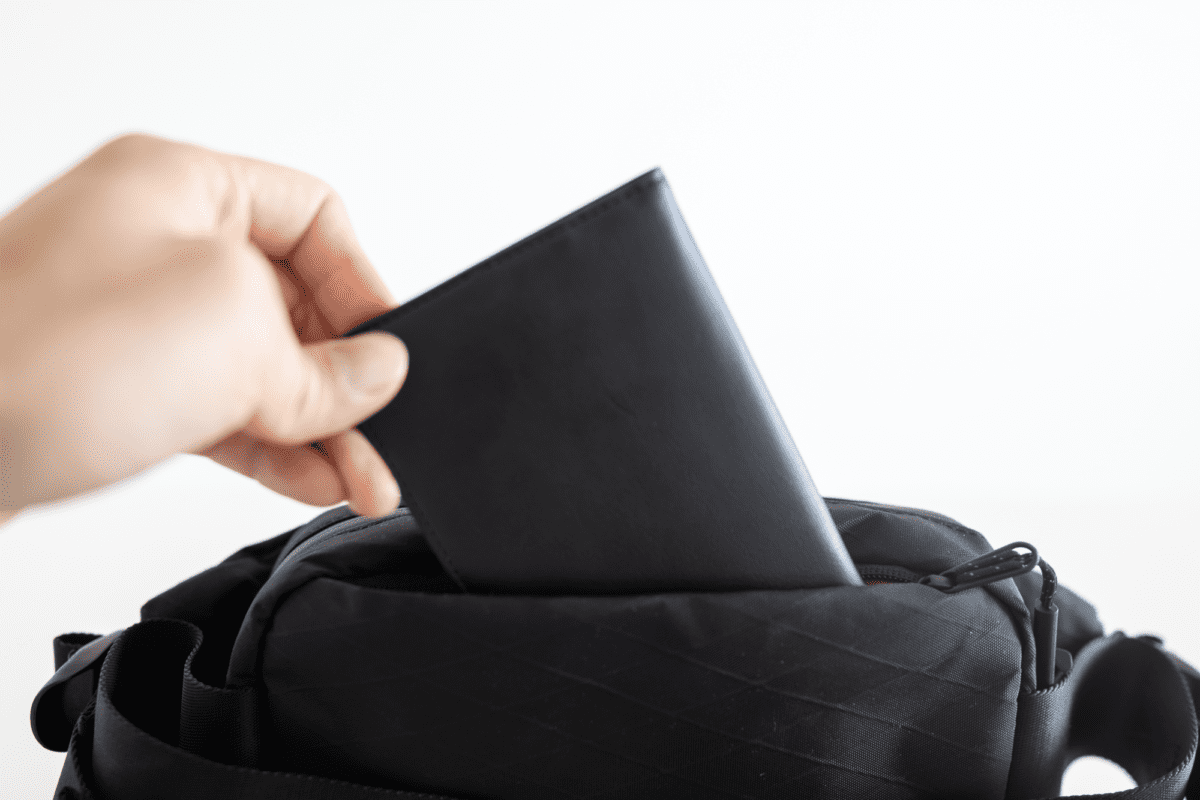 This pocket is easy to access for the wearer, but the zipper is hidden from view to prevent sneaky pickpocketing hands.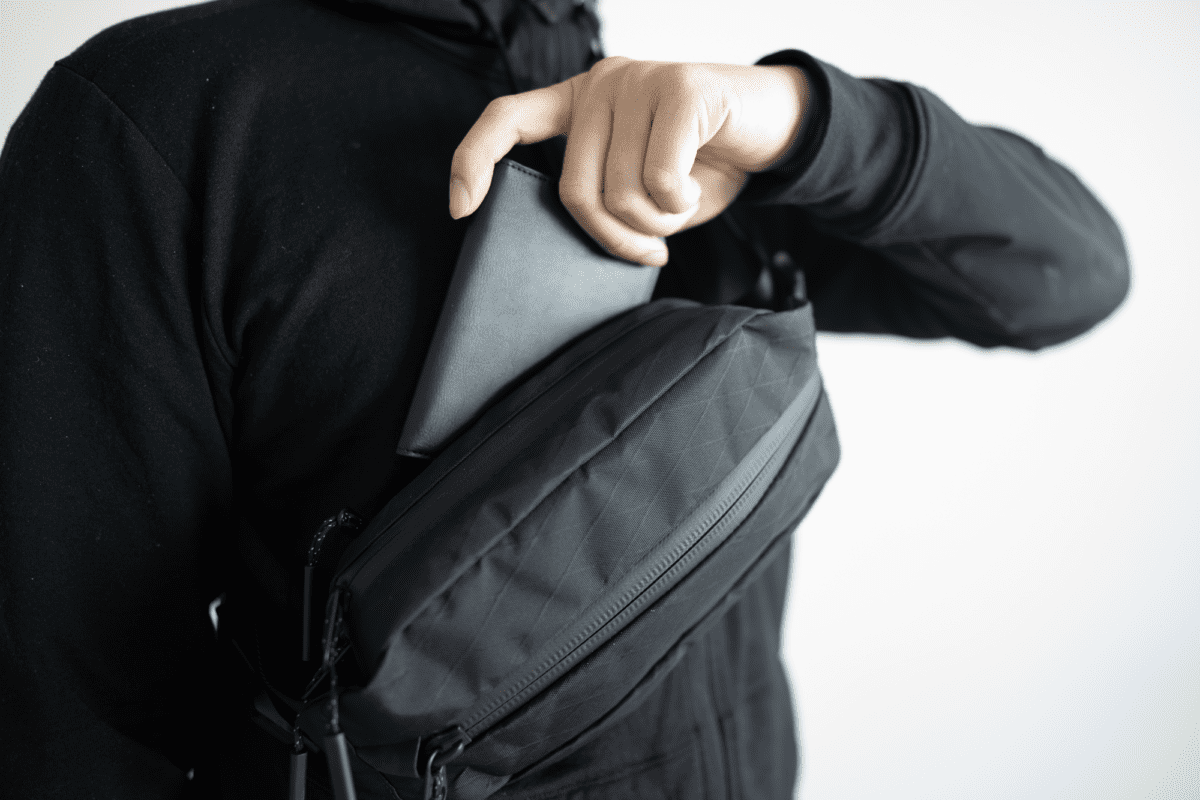 For many of Aer's backpacks, the organization can sometimes be excessive and redundant for some. So when I say basic, I mean it positively. There is just the right amount of organization in the City Sling.
Capacity-wise, this pack is a little small for me. It will fit your daily essentials and probably nothing more. You can't fit a water bottle, umbrella, or a sunglass case into it with your essentials which makes it not ideal for travel.
While I thought the straps had quite a bit of width for a pack this size, I see the reason when I am packing heavier contents. The strap makes it a comfortable carry, no matter weight.
City Sling vs Day Sling
If you've looked through Aer's catalog, you'll notice a similar-looking sling called the Day Sling. Since I have the Day Sling 2 in hand, here are some comparisons that might help you decide between the two.
The main difference between the two is the capacity. The City Sling is 2.4 liters, while the Day Sling is 4.5 liters.
Even with both packs side by side, the difference in capacity is not immediately obvious. It's in opening up the compartments that you can witness the difference.
The number of organizations is only slightly more on the Day Sling. But since it's spread out across more space, it feels less of a tight fit.
Both packs come in black ballistic nylon, gray polyester, and black X-Pac version, but only the Day Sling has a black-camo nylon version.
There is little difference between the two, and you will most likely be choosing based on the capacity you need.
City Sling vs City Sling 2
With the launch of the city collection, Aer unveiled the second iteration of the City Sling.
Version 2 is larger, heavier, and holds more than the last version, but just by a little.
| | | |
| --- | --- | --- |
| | Version 1 | Version 2 |
| Length | 12.5″ (32 cm) | 13″ (33 cm) |
| Width | 4.5″ (11.5 cm) | 4.75″ (12 cm) |
| Depth | 3.5″ (9 cm) | 3.5″ (9 cm) |
| Volume | 2.4 L | 2.5 L |
| Weight | 0.8 lbs | 0.9 lbs |
As you can see, the difference seems small on paper. However, the slight increase in version two feels much larger and spacious given the already compact size.
The next most noticeable difference is the addition of the top handle on version two. It provides an easier way to grab the bag, although I believe that bags of this size do not need grab handles. It's usually easier to grab the bag itself or the sling.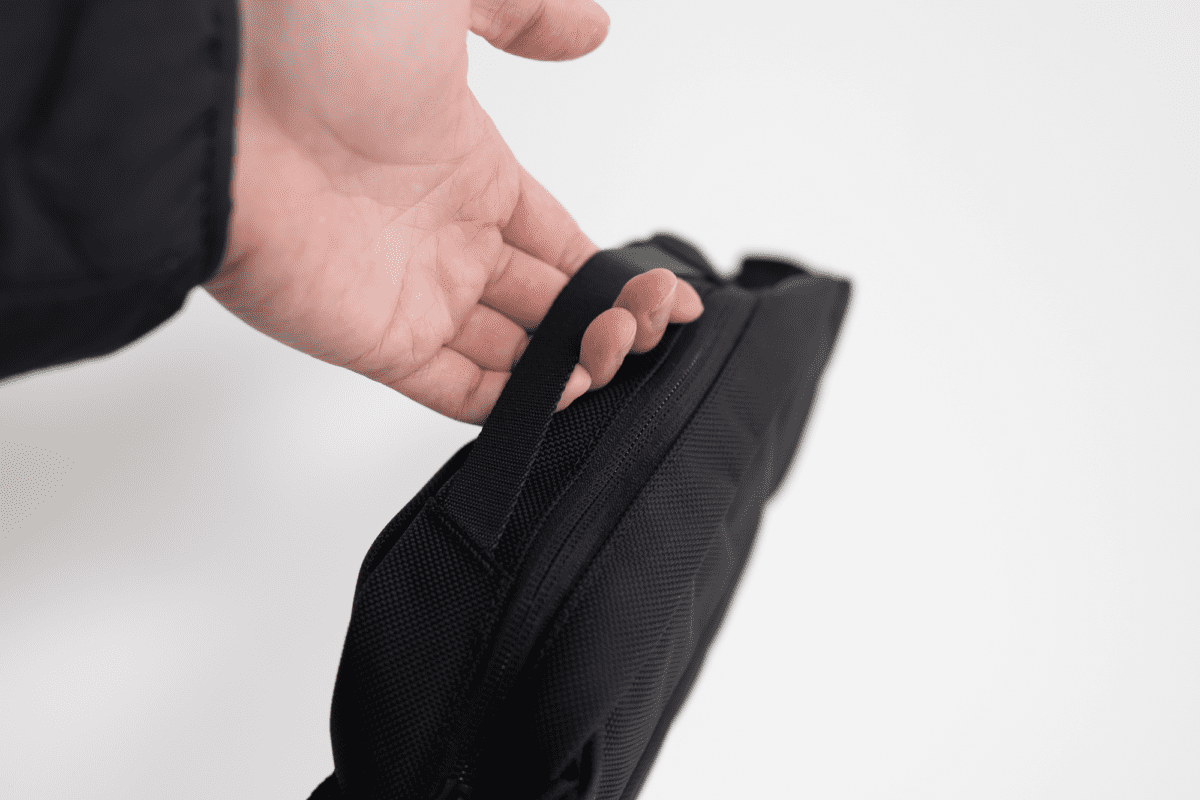 Version two also has a stowaway pocket on the back, which allows you to hide the sling to turn it into an organization cube. While the sling is detachable, it isn't easy to do so, and stuffing them into the stowaway pocket is much easier.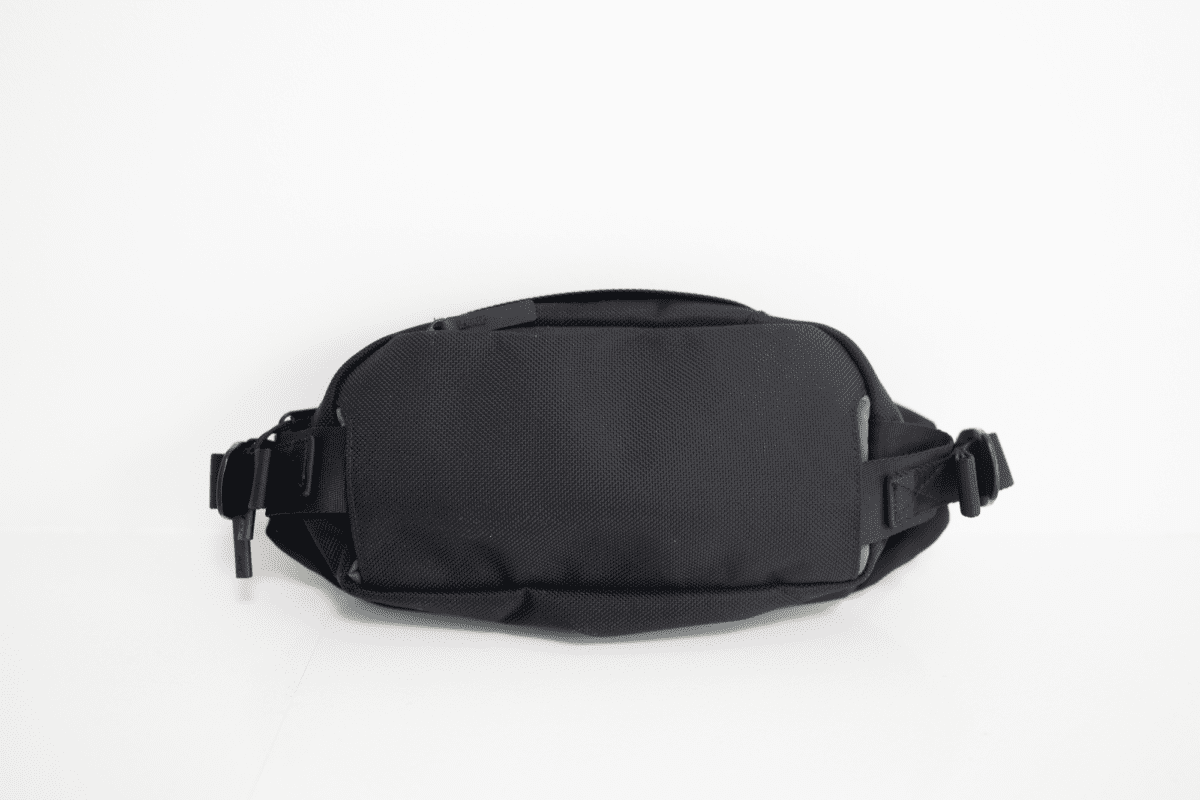 The clasp has been upgraded to a Fidlock® magnetic fastener. I've seen Fidlock fasteners on bags like the MODERN DAYFARER DAYFARER Sling, but it's my first time seeing these. These have grooves to prevent it from being undone by pulling it apart. Instead, you would have to pull each side in an opposite parallel direction. The magical part is how to snap into place when each side is brought close to the other.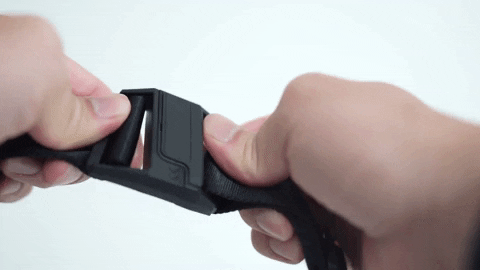 As if two upgrades weren't enough, Aer swapped the plastic buckles for aircraft-grade aluminum tension locks. As I press the cold metal against my skin, I get goosebumps like an out-of-control bag hentai. These are the most solid-looking buckles I've seen on any bag, and this is coming from a guy who has way too many bags.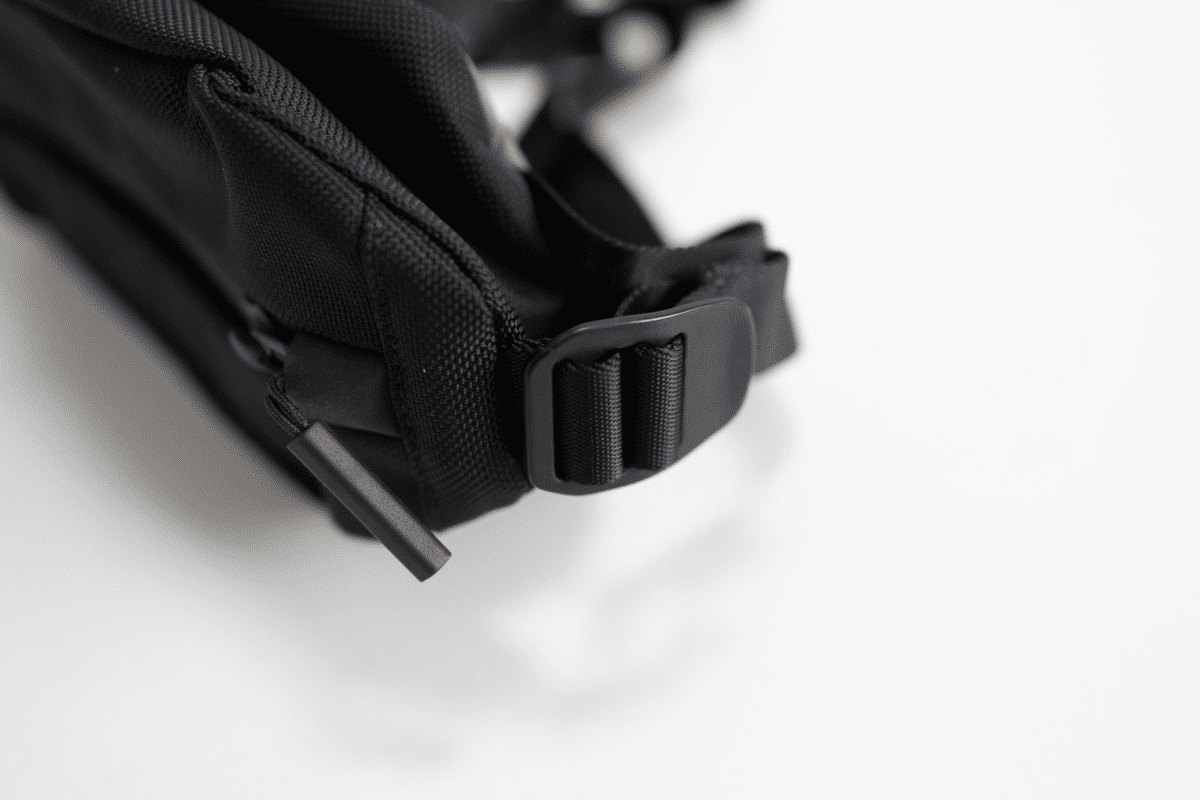 The internal organization has been slightly reconfigured. On the backside is a slot with an addition of a zippered pocket on it. On the opposite side is two equal-sized mesh pockets like on version one. What's different is that instead of a zippered pocket, there's an open slot in its place. The slot seemed to be sized for passports and fit the WAYFINDER BORDERLESS Passport Holder perfectly. Ironically, it doesn't fit the Aer Travel Wallet.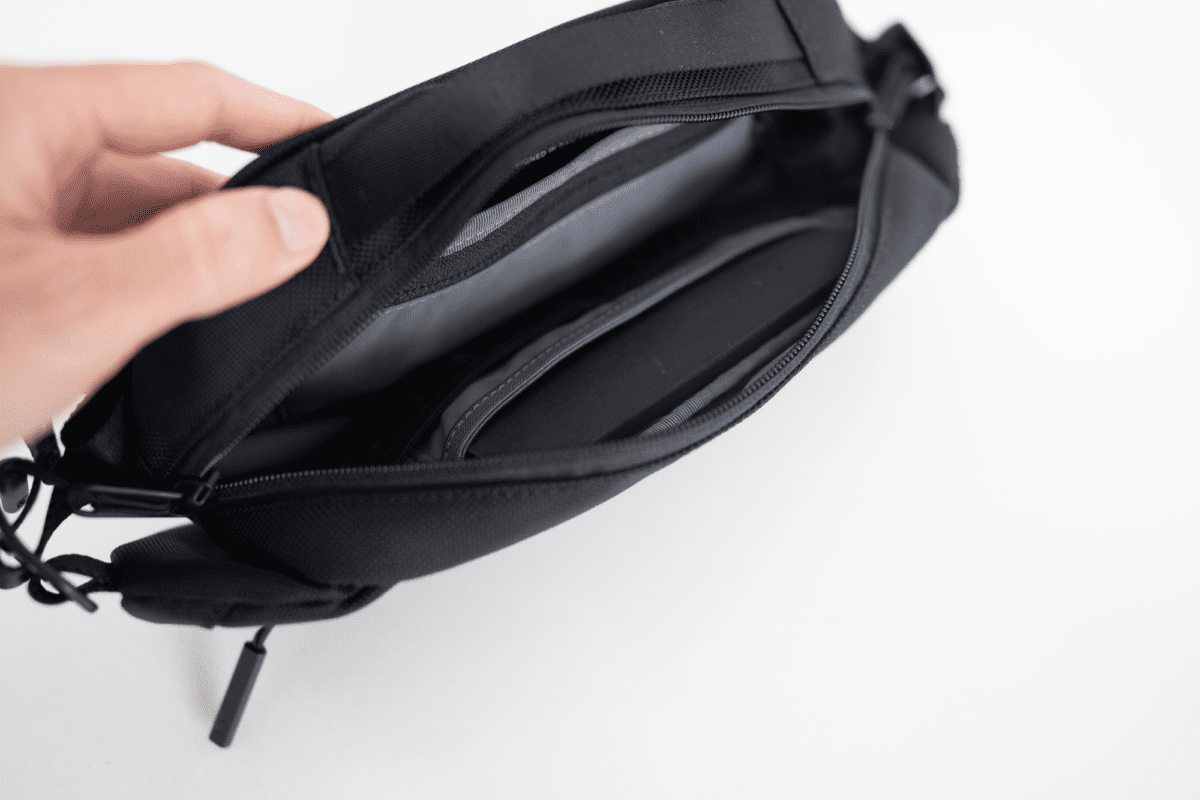 Last but not least, version two is $14 more expensive than version one. Personally, I think the extra $14 is well justified, and version two should be your first choice. Those aluminum tension locks are really nice. If an extra $14 is a big deal, then I'd say version one is more than enough to last you decades. But then, maybe you shouldn't even be buying Aer bags in the first place if you are losing sleep over $14.
Conclusion
There isn't anything that would be the reason for you not to choose the Aer City Sling when looking for a pack to carry your daily essentials.
If you intend to use it on travel, keep in mind that you'll likely need to bring along travel essentials as well. The City Sling has enough capacity to hold your bare essentials, close to what standard five-pocket pants can hold. So, you might want to consider the Day Sling if you are thinking of using it for travel.
If you need a pack for everyday carry, it's not really a question if Aer will do the job. The City Sling will do the job and look good doing it.
Additional Images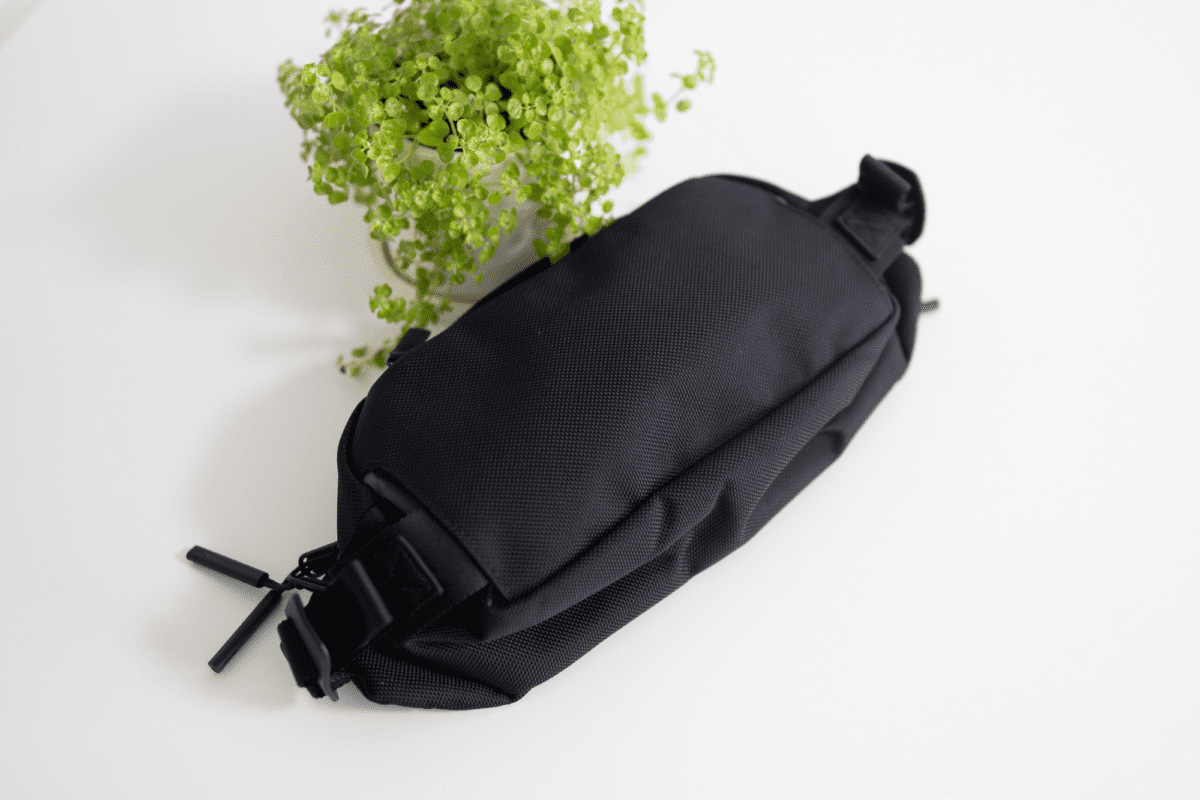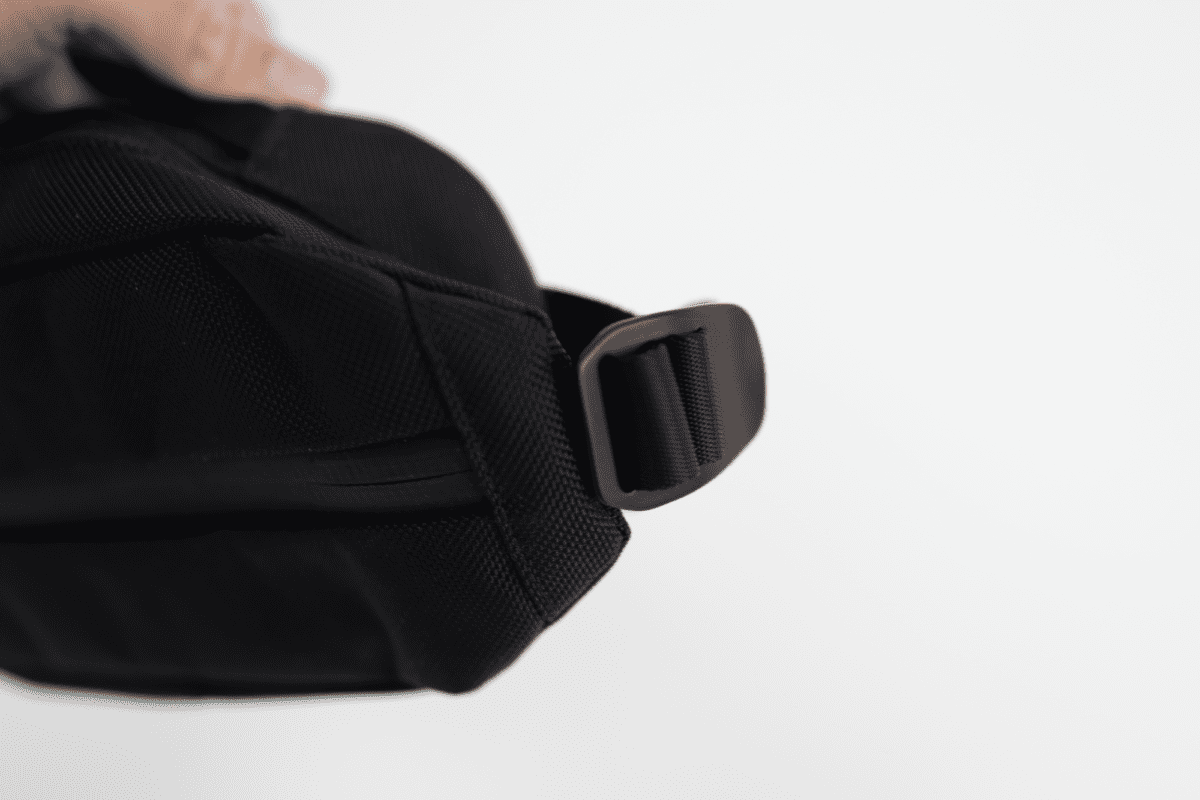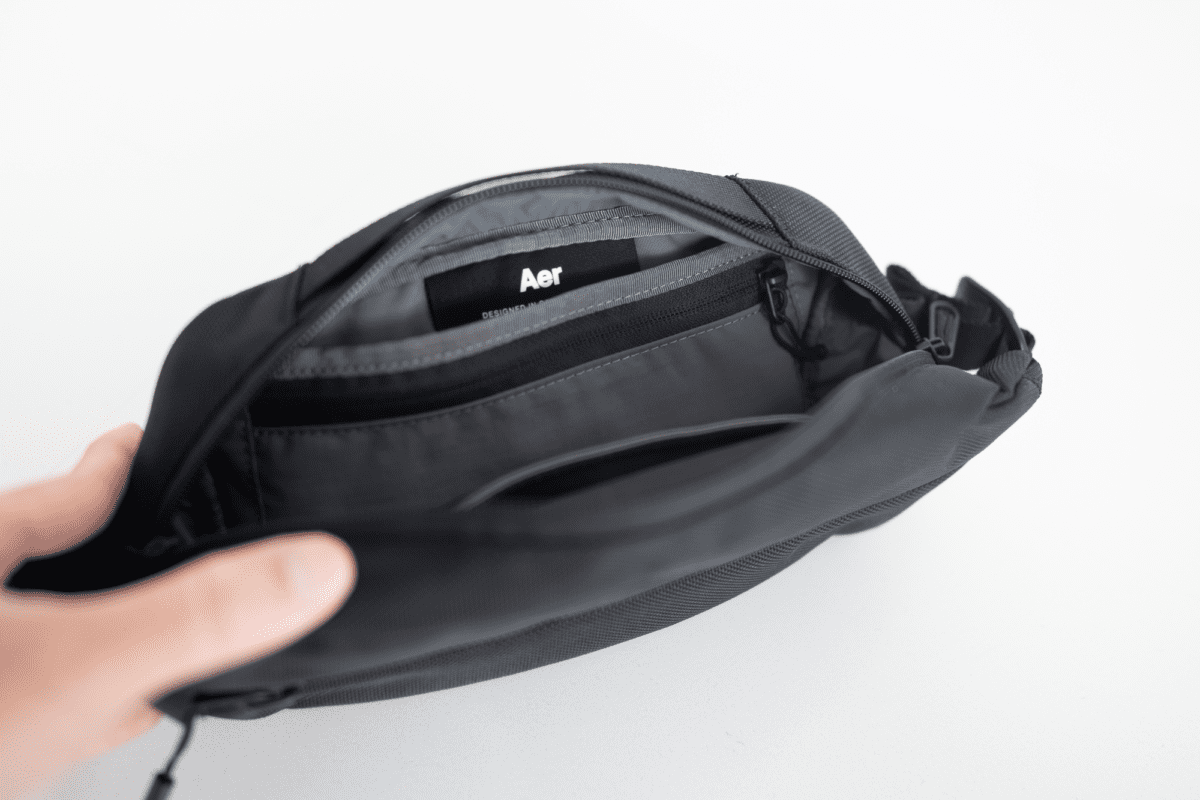 Like this review? See all of my in-depth reviews.
Also, consider supporting me by being a Patreon. Every cent given will go back into improving the content of this website.
Tagged aer bag ballistic nylon review xpac