This website is made possible by readers. I may earn a small commission when you buy through the links in this article at no extra cost to you. Learn more.
This Punkt MP02 review has led me to some highs but mostly lows. Is this a minimalist phone for you?
Details
Price $379 on Amazon
Dimensions 117 x 51.3 x 14.4mm
Weight 100g
Operating System AOSP 8.1
Specs

Qualcomm® Snapdragon™ 210
16GB storage
2 GB of RAM.
Overview
I'm a skeptic when it comes to "minimalist phones". Smartphones provide a lot of value, but at the same time, bombard your life with endless distraction. With near-unlimited options for games and apps, as well as a connection to everyone you've ever met at your fingertips, smartphones can take away more than give.
Recently, I downgraded my phone to an iPhone SE 2020. With a smaller screen size, it worked. I am all-around less inclined to pick up my phone. However, in this hyper-connected world, there's still the uneasy lingering fear of missing out (FOMO).
The Punkt phone will take this feeling to the next level. The Punkt MP02 is a self-proclaimed minimalist phone. It's not designed to be just a one-time digital detox, but a new way to approach your digital life.
It's designed to be used in conjunction with a second device; a tablet or laptop. Even the brand name "Punkt.", is stylized with a full-stop as a symbol to put a full-stop to all distractions.
In this Punkt MP02 review, I'll be looking at the Punkt MP02 from two angles — as a lifestyle choice and as a product.
Style
It's with little debate that the Punkt MP02 is a beautiful device, which will likely be the main reason many will get this phone.
I'm sure there's a good industrial designer behind this, I thought at first. Little did I know that that would be a massive understatement. The designer behind the MP02 is world-renown Jasper Morrison, whose clientele includes some of my favorite brands like MUJI and Vitra,
Critic Charles Arthur Boyer described Jasper Morrison's style and philosophy as aiming to "produce everyday objects for everyone's use, make things lighter not heavier, softer not harder, inclusive rather than exclusive, and generate energy, light, and space."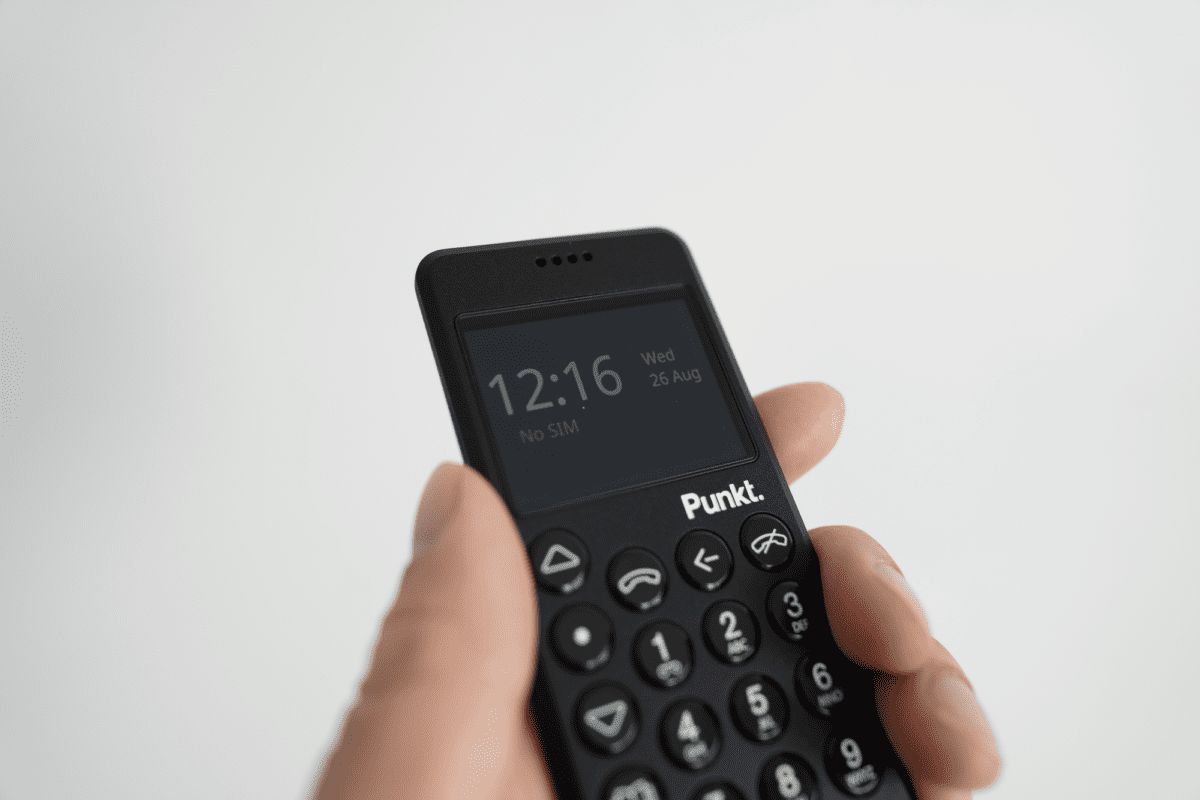 In an exhibition titled "Supernormal", he and another like-minded designer, Naoto Fukusawa, pulled together a collection of discrete everyday items that outperform their counterparts in when it comes to long-term daily use. Naoto Fukusawa is one of my favorite Japanese designer, who designed a fan and refrigerator that I own.
But no one likes ads, so I got rid of them. If my articles helped you, I ask for your support so I can continue to provide unbiased reviews and recommendations. Every cent donated through Patreon will go into improving the quality of this site.
It's this influence of "supernormal" designs that I see shining through in the Punkt MP02. In a minimalist power move, this iconic design was brought forward from the MP01, which is almost physically identical.
First of all, you'll experience a flood of nostalgia to see physically press-able buttons. For me, it brought back memories of losing countless times playing Snake on my Nokia 3310.
The buttons are in utilitarian black, with white labels. In fact, the entire glass-fibre reeks of industrial utilitarianism. The low key design is accentuated by a subtle peak on the back, presumably for better ergonomics.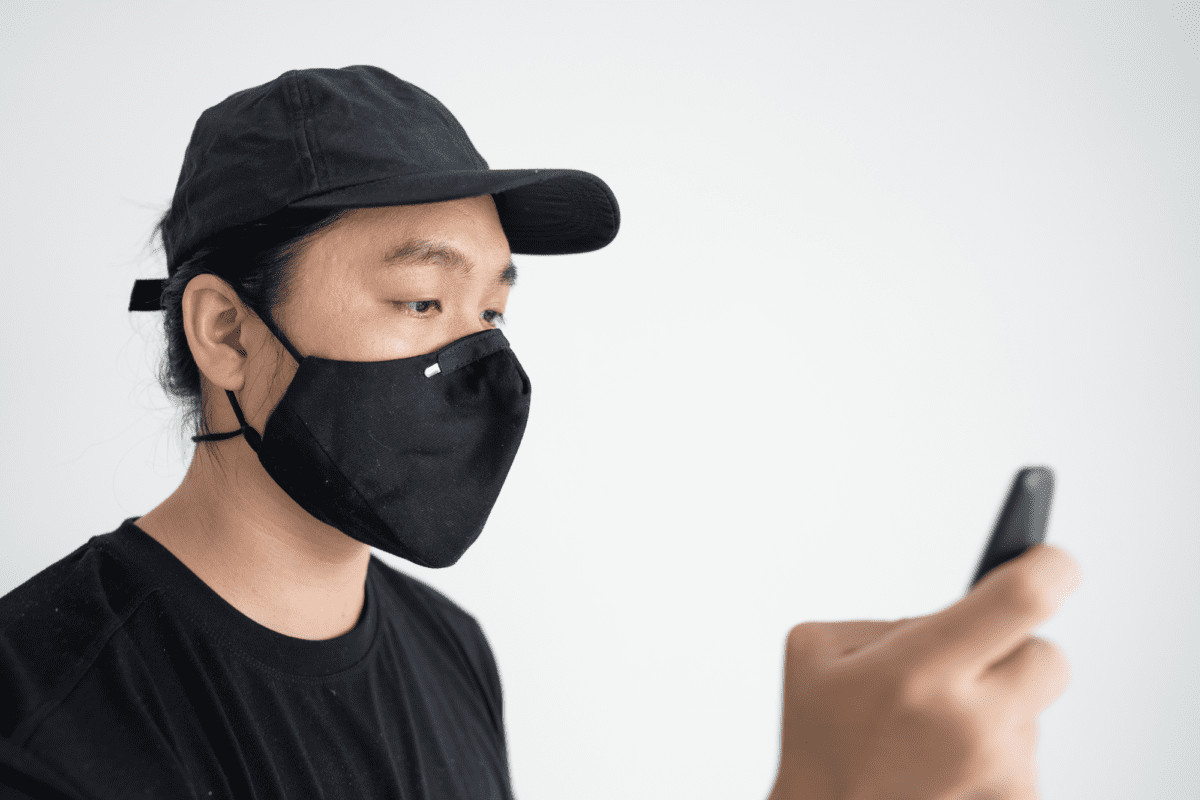 The underrated abrasion-resistant coating is what really makes the MP02 iconic for me, giving it a unique look. It feels like a piece of art in your hands.
When you take the MP02 out of your pockets, you are going to draw attention, which is ironic for a phone designed to be minimal.
Material
The polycarbonate housing of the phone is reinforced in the front with 10% glass-fiber, waterproof to IP52 standard. IP52 protects the phone from water spray less than 15 degrees from vertical as well as limited dust ingress. For reference, recent iPhones are waterproof to a standard of around IP67~IP68, which protects them from immersion between 15 centimetres and 1 metre in depth.
A soft-touch rear pad has been laid on the protruding back of the phone for a gentler touch surface. With backlit keys, an anodized aluminum power key, and SIM tray, beautiful touches have been applied to give a premium feel.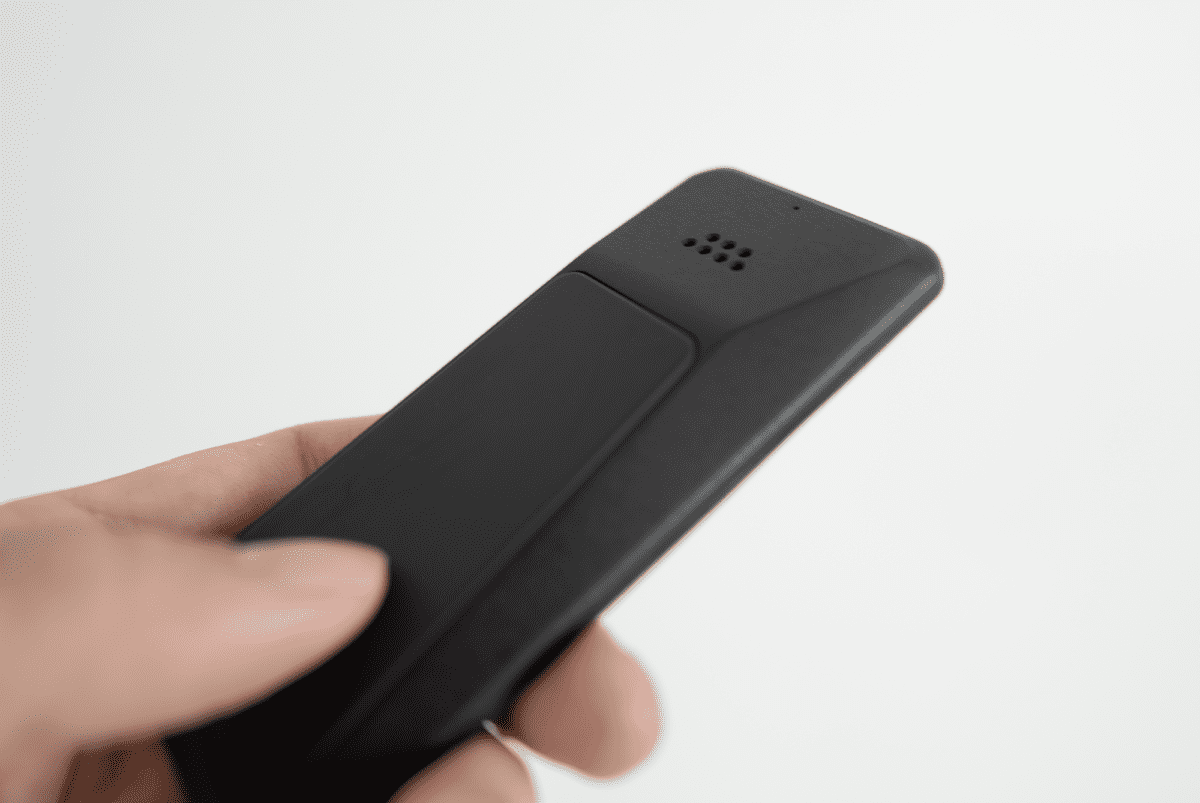 The display is a 2-inch, 4:3, VA TFT transflective LCD display. Under sunlight, it mainly reflects with the contrast being constant with illuminance allowing maximum readability with minimum power usage. In dim and dark situations, the light from a backlight is transmitted through the transflective layer to provide light for the display. On top of that, a Gorilla Glass 3 with fingerprint-resistant oleophobic coating provides a layer of protection.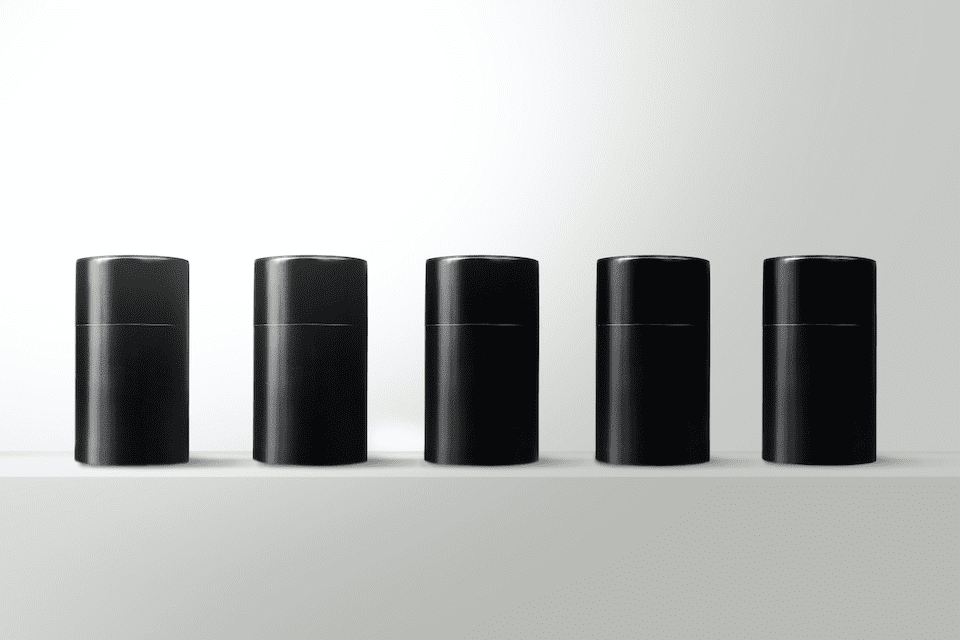 I found a 100 year old company that would create these heirloom quality canisters for me. They are handmade and will keep your tea leaves, coffee beans or anything that you need dry for years to come.
or read review
Gorilla Glass 3 has a proprietary glass composition where the atomic configuration is formulated to fundamentally resist deep scratches that cause the glass to break, up to 4x resistance compared to competitors.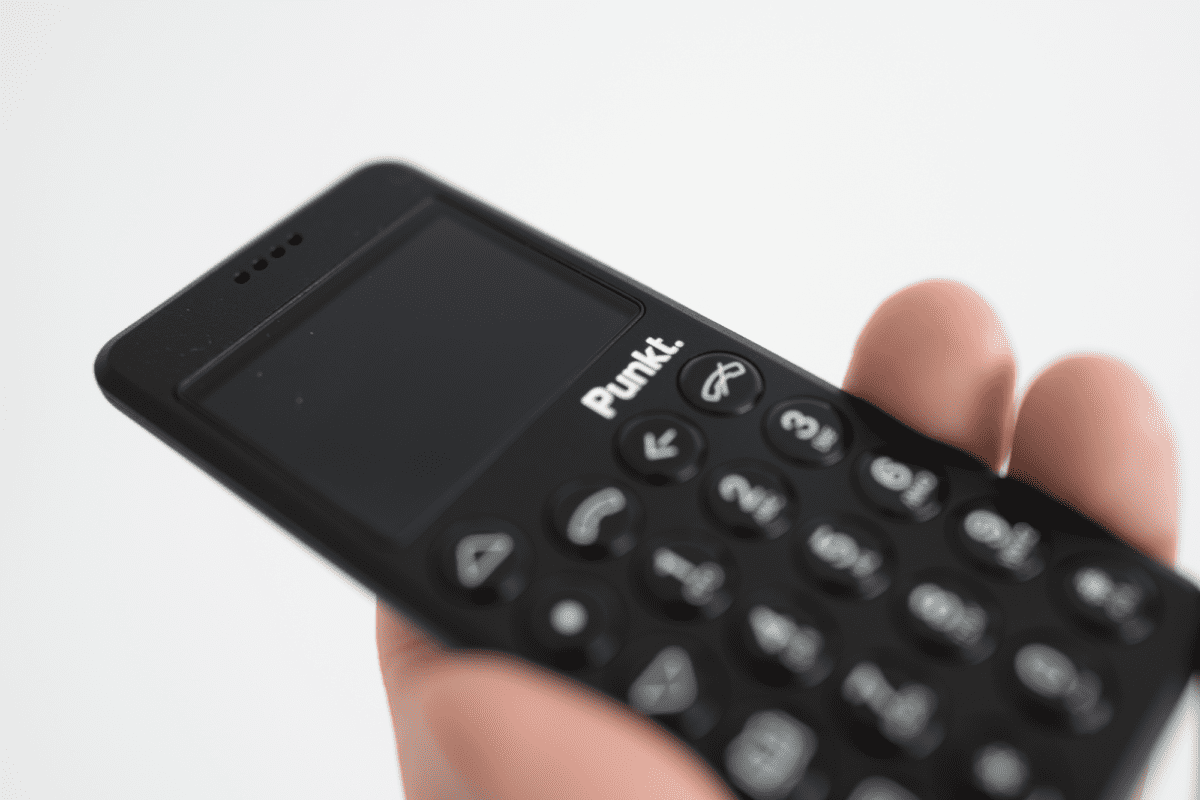 Technology
The Punkt MP02 comes equipped with Qualcomm® Snapdragon™ 210, 16GB storage, and 2 GB of RAM.
While this might seem low-spec compared to the latest smartphones. This is more than enough given the intended activity on the MP02. You won't have the option to run any CPU-intensive apps or store media files anyway.
It comes with a 1,280mAh lithium-ion which allows up to 4.2 hours of talk time. This is important, as you'll be mainly using the Punkt MP02 for phone calls.
It runs a customized, highly-stylized version of AOSP 8.1.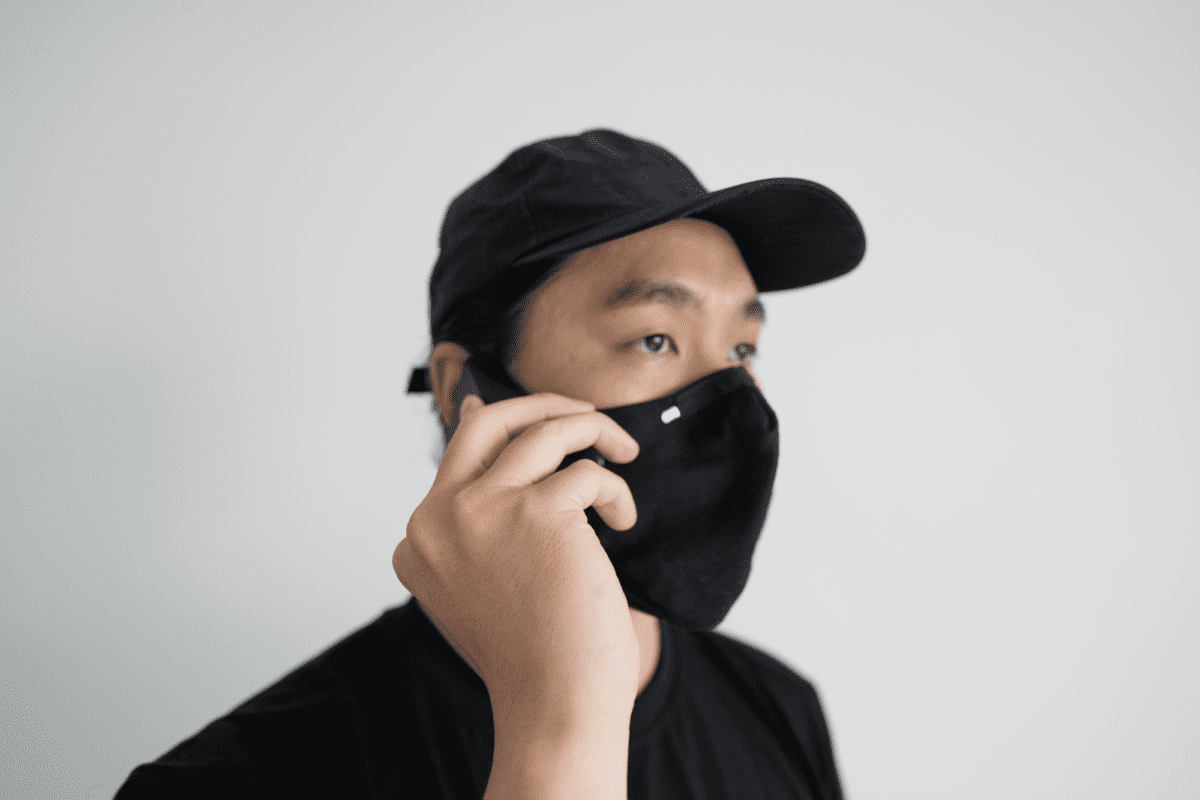 There isn't much to talk about when it comes to the technology of a minimalist phone. Although, I can safely say that it's just enough for what you can do with the phone.
Usage
This section will be dedicated to my experience using the Punkt MP02 phone for a week. From the get-go, it was a daunting start, especially for a fully-remote digital nomad. My work is heavily reliant on online communication and Punkt MP02 limits those by design.
Punkt MP02 is designed to default your communication method to phone calls. It's a "voice phone", as Punkt puts it. Even with 16GB of storage, you can't have apps even though it's an Android OS. The closest form of entertainment you'll get are some bespoke ringtones.
The first day with the Punkt MP02 has been one of nervous fidgets. FOMO (fear of missing out) is real. While Punkt is designed to be used with a second device "when you choose to", I find myself picking up the MP02 realizing I can't do what I wanted to and picking up my second device next. It was almost like I had no choice.
How well you can adapt to the MP02 depends not just on you, but on the ones you have to stay in touch with. For example, my work communication happens exclusively on Slack and I can't call a colleague even if I wanted to.
My SO has her phone on silent most of the time and we communicate mainly through LINE. Even if you have the will to default to phone calls and messages, it's not realistic if your circle of friends is not on board.
While I would say the Punkt MP02 does its job of keeping me off my device unless when absolutely necessary, it doesn't feel like something I can sustain long-term.
Usability/Quality
This review is based on the EU.01.07.0078 firmware version.
The Punkt MP02 is a wonder of product design. It's beautiful, durable and has a lasting quality that will make the Nokia 3310 proud.
My optimistic first impressions were, however, immediately dampened by the discovery of a few misbehaving pixels on my display that can only be spotted at an angle. Whether the pixels are really dead is hard to tell from the monochrome display, but it was definitely an issue with the display.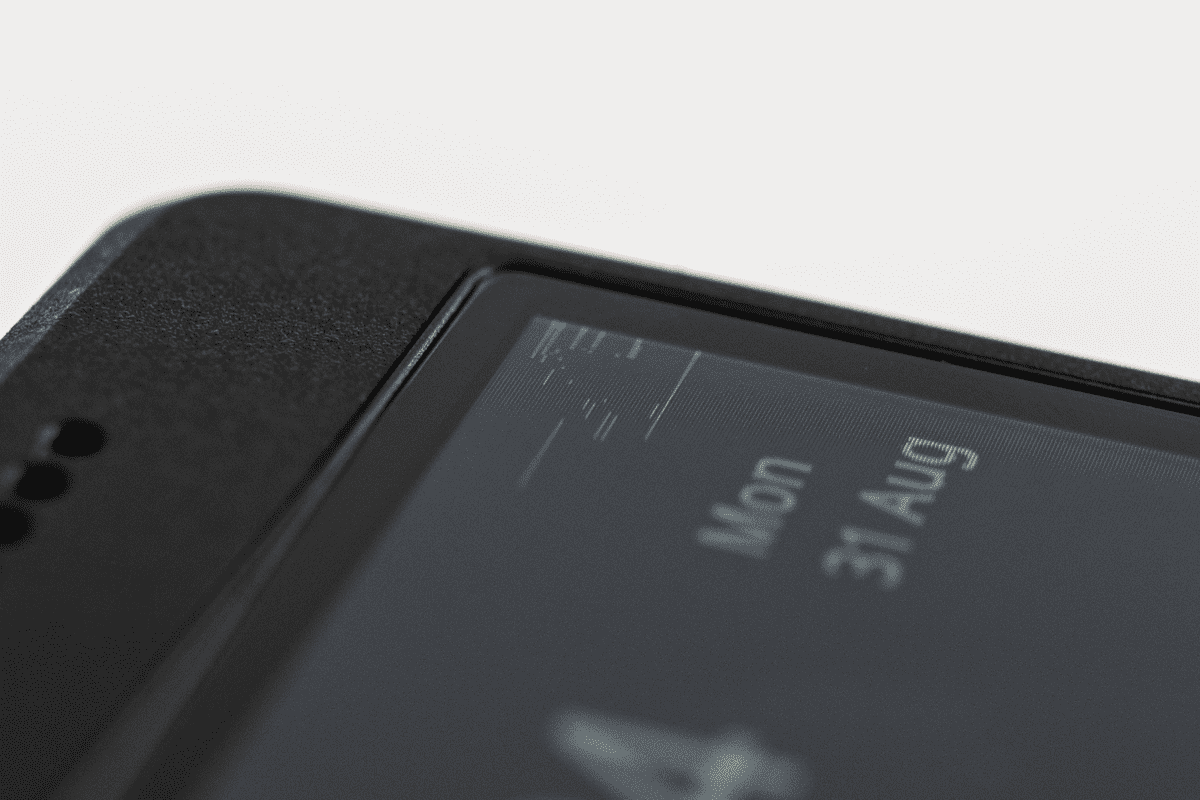 While it doesn't affect my experience much, it's still a bummer that this is the first thing I had to see after the beautiful design. In most cases, you would be able to replace it, but I'm going to pass it off as a one-off miss since this is a review set.
While recovering from the last issue, I discovered some old contacts of what seemed like the previous owner still stored on my phone. Even if my set was a refurbished one, this is a serious breach of privacy. I contacted the supplier and they said that it could also be because it was a demo phone. Either way, I'm not intrusive enough to find out and went ahead and reset the data. Since I haven't heard of any other cases like this, I'll give Punkt the benefit of the doubt (again) and pass it off as a one-off (or two-off).
The next thing that stopped me in my tracks was what I encountered was while trying to charge my phone. I plugged in my NOMAD Kelvar USB-C cables and the MP02 wouldn't turn on. I tried a few different wires to no avail.
It was only when I contacted the supplier that I found that the MP02 can only be charged via a USB-A to USB-C cable, and not a USB-C to USB-C cable. The cable is included with the phone but I had thought a minimalist phone like the MP02 would be able to get the details perfect, but I thought wrong.
As a digital nomad who tries to have as little cords as possible, I have filtered my arsenal down to just two wires, the NOMAD Kelvar USB-C cable and a USB-C to Lightning cable from Elecom. With the Punkt, I need to add a USB-A to USB-C, which doesn't seem very "with the times".
Three strikes and the MP02 should be out, but the bold design of the phone got me curious about the interface.
On first impressions, the user interface of the MP02 seemed deceivingly simple. As a concept, it is very easy to understand. You can access all the features just with the up, down, and select button, not unlike a television remote control.
My first problem came when trying to set up an APN account, which is required for my carrier, LINE Mobile. I simply could not save an APN account. After entering the information, which is hard enough, and selecting the "save" option would just discard all the information. After persevering three times to no avail, I realized, after contacting the poor supplier who has to deal with my inquiries, that it was because I was trying to do so without my SIM card in the slot.
I put the SIM card in. He advised that I should turn the phone off, put the SIM card in and then turn it on again, or else it won't save. I did so, and viola, a list of APNs appeared for me to choose from. I chose the LINE Mobile APN and I'm connected.
And there I was thinking that that would be the last of my setup woes, but I was wrong. I turned tethering on and connected my iPhone SE 2020 to it, but wasn't getting a connection. I scoured the web for answers and tried a bunch of stuff like switching between network types, but to no avail.
At that point, I gave up. I could not go through anymore to get the phone to work no matter how dedicated I am to this review.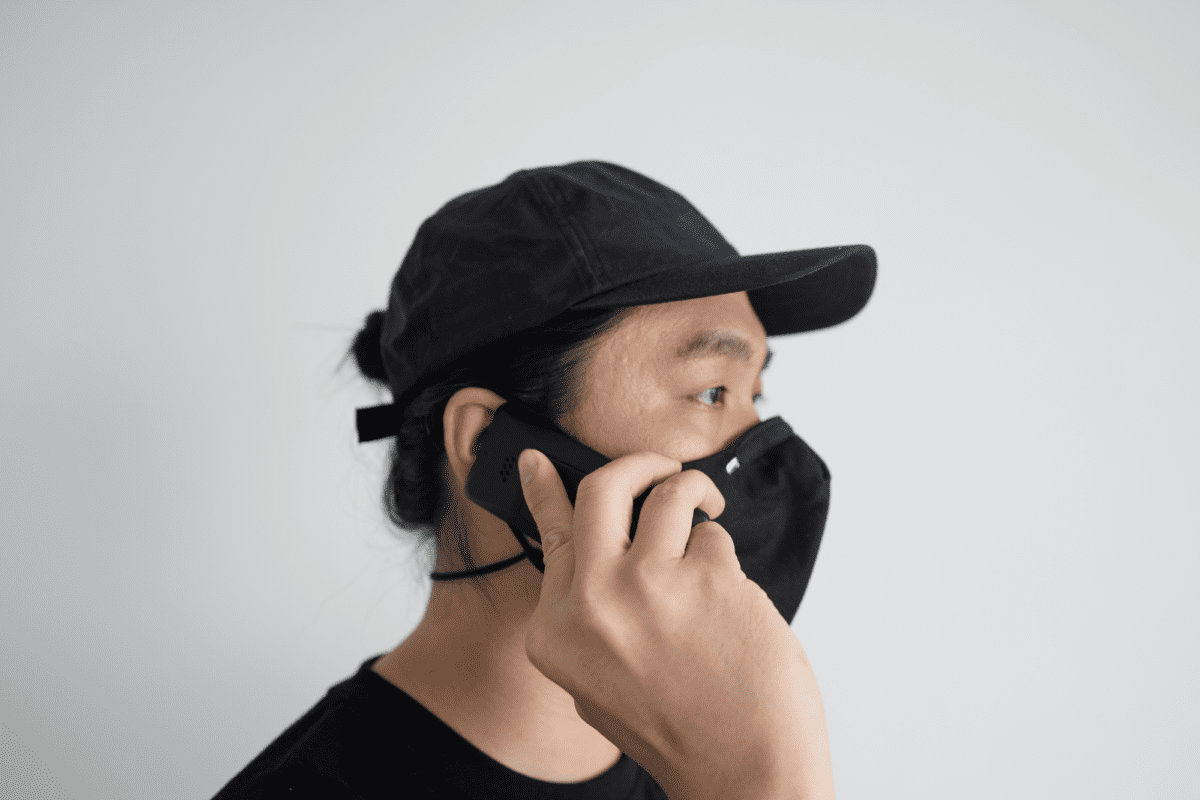 Here are a big list of small issues or things that I thought could be improved that I encountered along the way
A message showed me that the connection failed when connecting to a WIFI but it successfully connected.
Pressing a button doesn't give a response because of the animation lag.
You cannot hold the up/down button to quickly scroll up or down a form. For example, when it reaches a text input, it'll scroll through each letter to the start of the input and you'll have to press up/down again to keep scrolling. This is especially tedious when you are filling up something like the APN settings and the Save selection is way back to the top.
Certain dialogs, like the language select, will appear in a non-consistent styling.
No physical buttons to change the volume.
No cloud-based sync option. If you lose your phone, you lose the data.
The calendar doesn't offer any ability to actually manage your appointments. It's just a simplistic view of dates.
Can only activate the phone with the power button.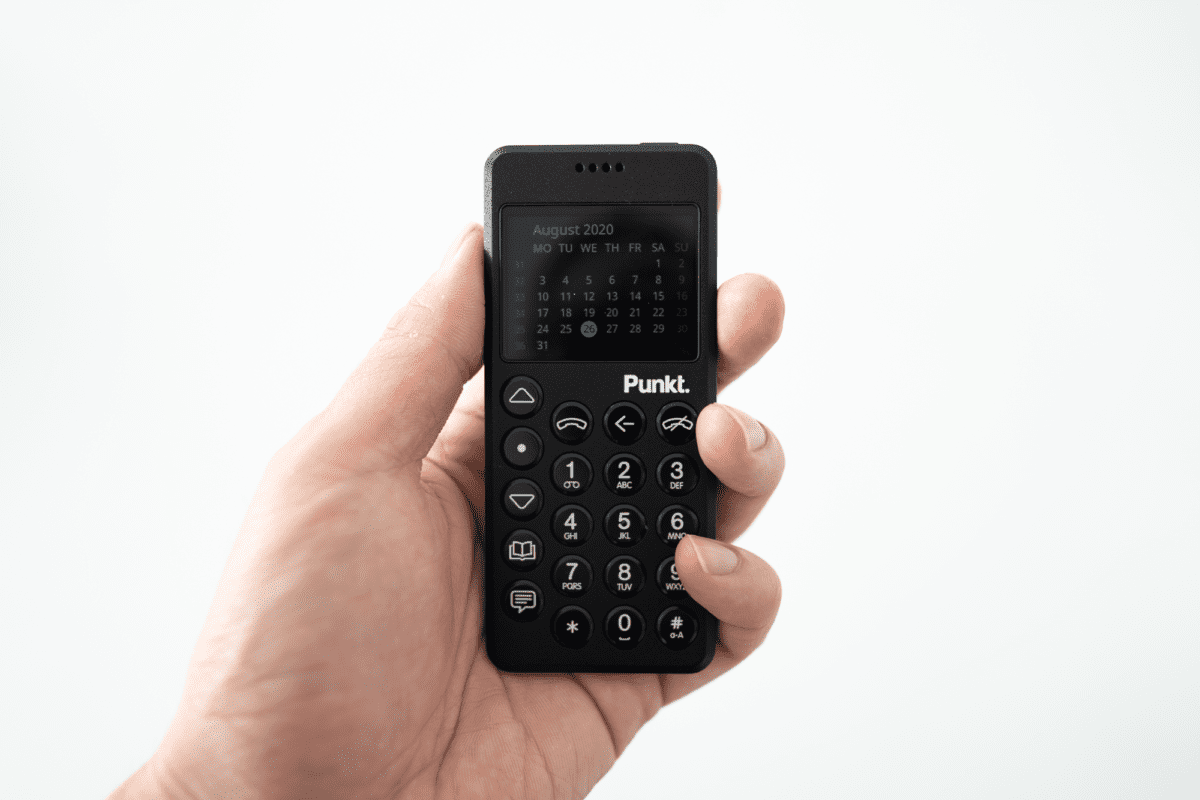 While I think the user interface is designed to be very simple IF everything works. The problem is that there are so many little quirks and bugs that it's just impossible to use it as a daily driver.
As you can tell, my experience with the interface is less than ideal. But, I'd be remiss if I didn't mention some things I liked about the interface
Beautifully monotone.
Easy to understand, just like a TV remote.
Great call quality.
Bespoke ringtones have a lo-fi, Bauhaus feel. Requires an acquired audio palette but I like them.
It's clear that the little bugs and quirks quickly overwhelmed by experience, despite the initial good experience. While I enjoy the design of the phone, using it as a daily driver proved challenging.
You can argue that the bugs and quirks will make you stay away from your phone, but for a "dumbphone" that costs more than $400, this level of usability issues are unexpected.
Conclusion
The Punkt MP02 is no doubt, a beautifully-designed phone, on the outside. But on the inside, I can't recommend it with the current interface problems, unless you are just looking for an art piece to display at home. At the very least, the setup has to be easy.
Punkt has announced an upcoming 2.0 firmware update and I would suggest waiting to see if it solves most of the pressing issues before buying.
Additional Images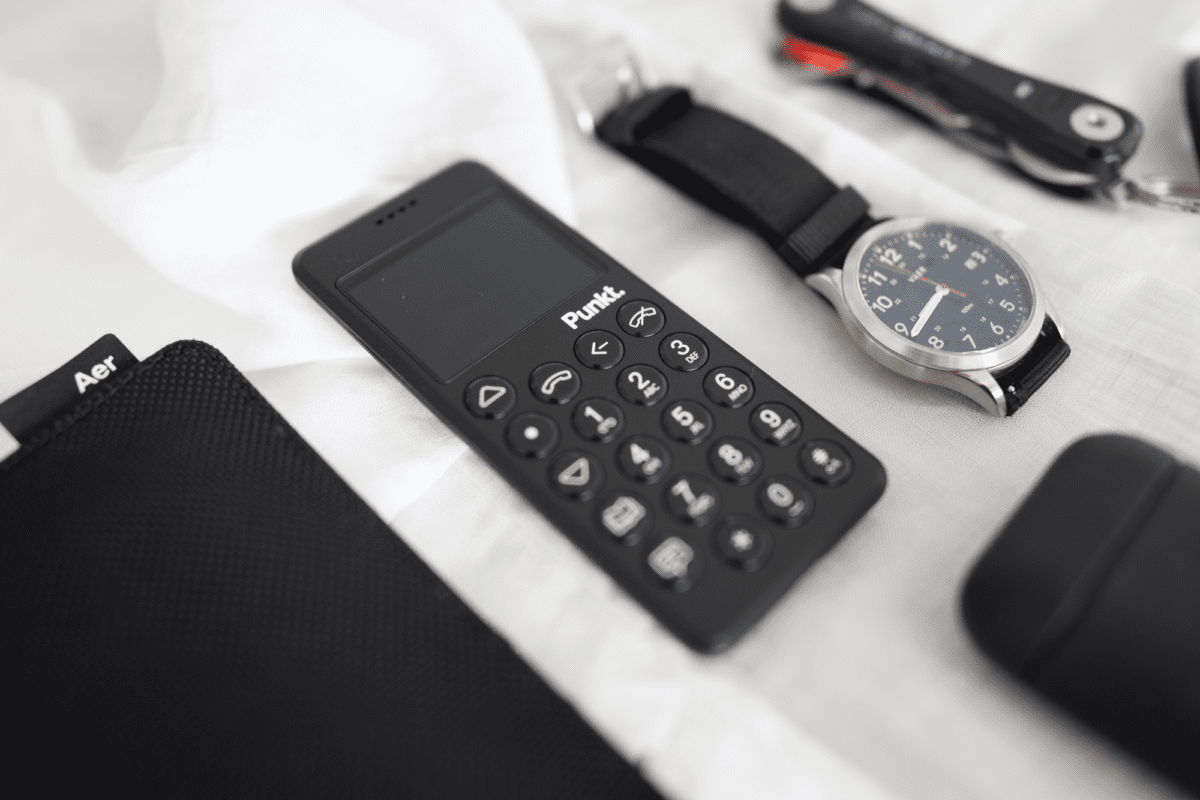 Like this review? See all of my in-depth reviews.
Also, consider supporting me by being a Patreon. Every cent given will go back into improving the content of this website.
Tagged minimalism review tech