This website is made possible by readers. I may earn a small commission when you buy through the links in this article at no extra cost to you. Learn more.
Details
Price $26.95 from Canniloq
Material Premium Reinforced Polymer
Size 1.67″ x 3.3″
Volume 120 cc
Weight 0.6 lbs or 272 g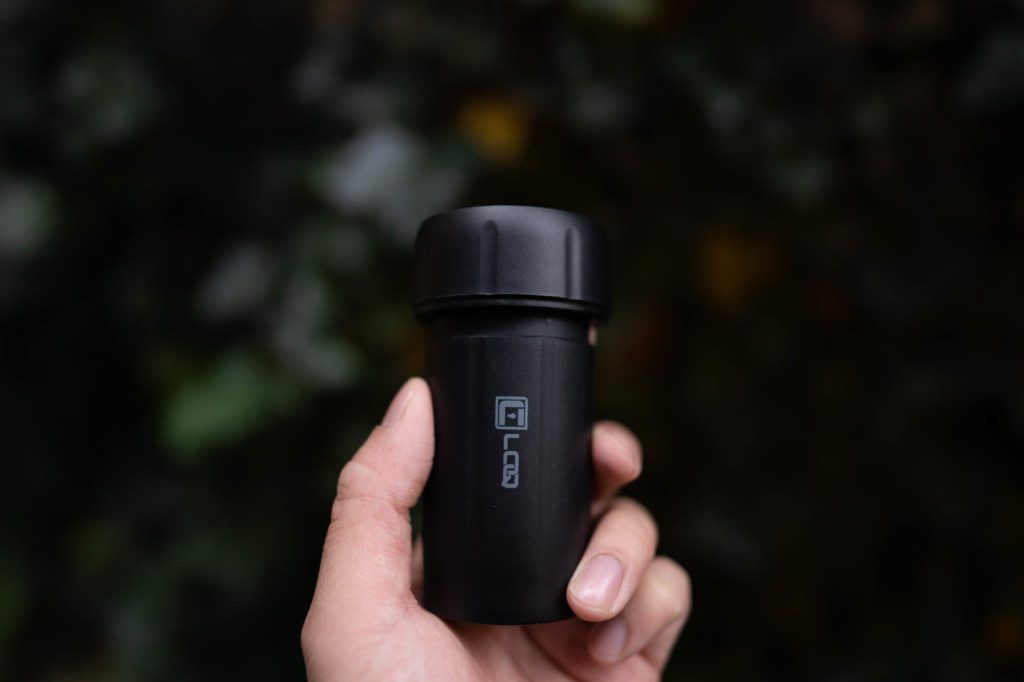 Overview
The world is dying from all the plastic waste and the world's governments are down on single-use plastic products, which spurred Canniloq to be the first to market a low-cost, sterilizable, dishwasher-safe container that Greta Thunberg would be proud of.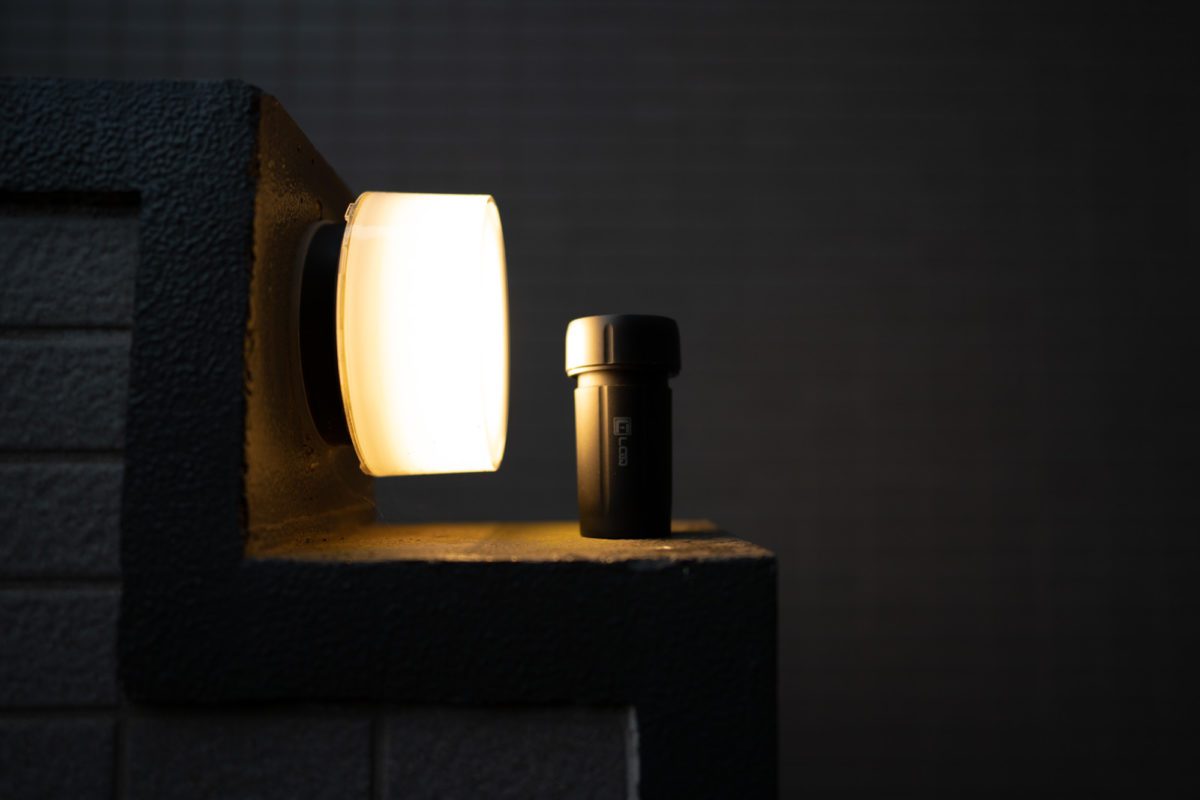 Canniloq first entered the market with the aluminum storage container made for EDC (or everyday carry which literally refers to the things you carry in your pocket every day).
In case, you haven't noticed, I'm really into the EDC subculture. I'm constantly refining my setup with wonderful additions like the TOM BIHN minimalist wallet and Master & Dynamic MW07 PLUS.
I've had some experiences with storage containers before, like those little canister to carry pills around with, but they never really caught on for me since they seem unnecessary.
But the stuff from Canniloq definitely looks promising enough to give it another shot.
Style
Canniloq offers just two models of containers, the Transcend XD and the Transcend Aluminium series. They are pretty much identical in design, apart from the material.
The aluminum version comes in two sizes, an 80 cc and 120 cc, while the XD comes only in 120 cc. The XD is the latest version, released just a few months ago, in an effort to offer a lower-cost, lighter option.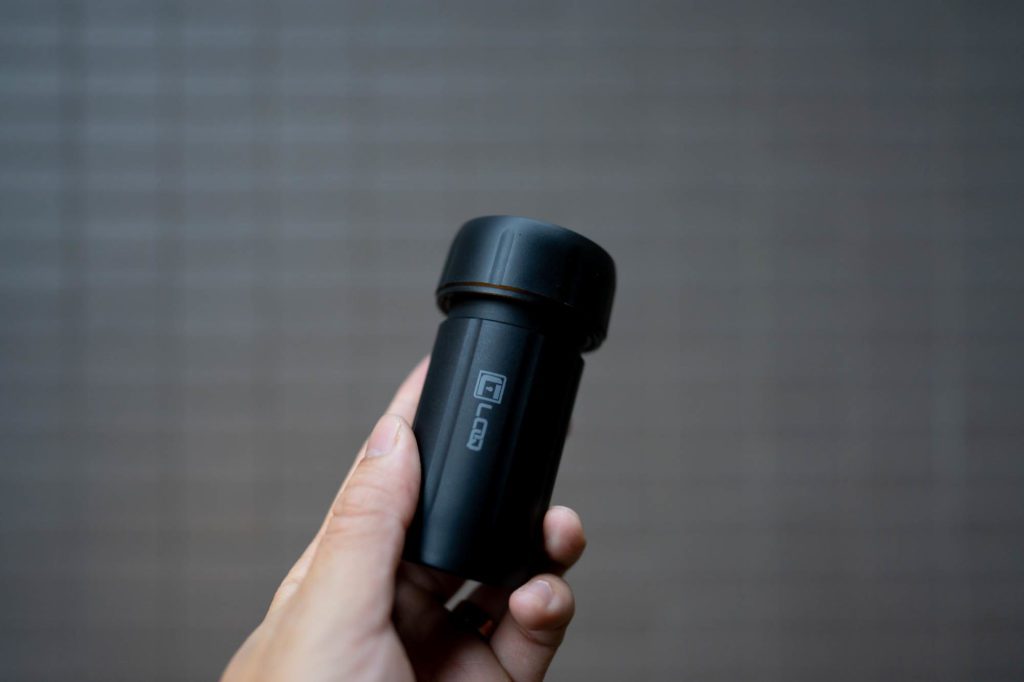 This review is of the 120 cc XD version which comes in only black. The aluminum version which has been around longer also comes in silver and blue, but it doesn't bother me since I have an unhealthy fetish for products in black.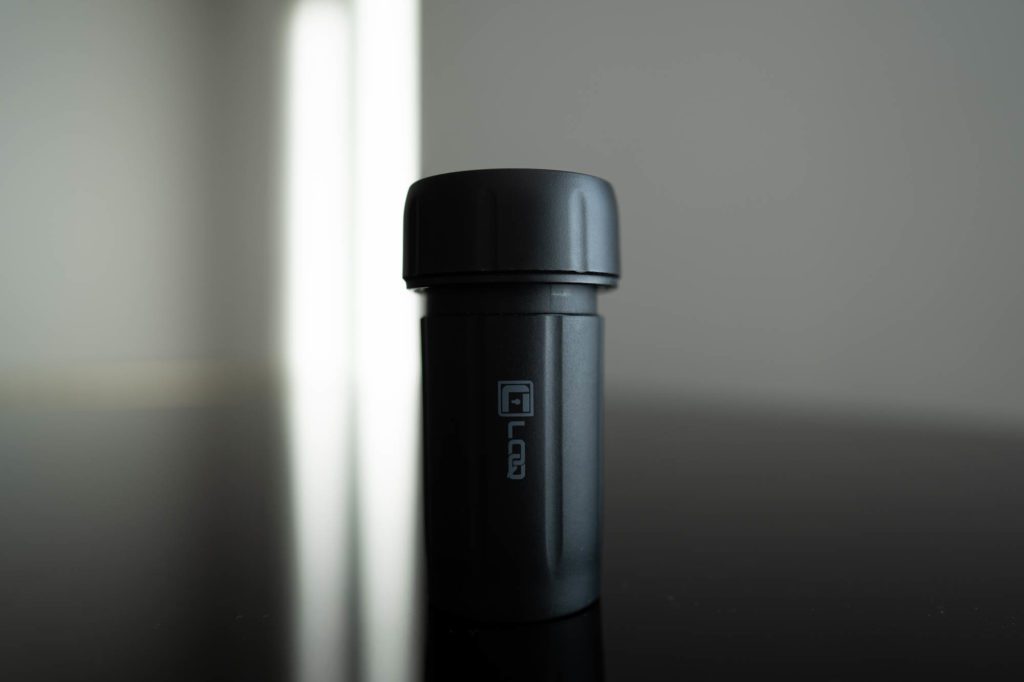 You'd think there's not much to say about the "style" of a container like this, but I often come across brass or even silver ones. Since I would like to bring these while I travel, the last thing I want is one that attract any kind of attention.
The black container with the grey markings looks very subtle and sleek. In fact, the only attention that they might draw is from people wondering what it is.
But no one likes ads, so I got rid of them. If my articles helped you, I ask for your support so I can continue to provide unbiased reviews and recommendations. Every cent donated through Patreon will go into improving the quality of this site.
The entire container looks ultra simple. The matte material and subtle ribbing around the container give it the rugged look, and would look perfect with a GORUCK GR1.
There is a logo on the side of the container and on the top of the cap, there are instructions on how to open it. While I thought the instructions were unnecessary (you know me), it does add on to the military look, kinda like those ammo crates with markings.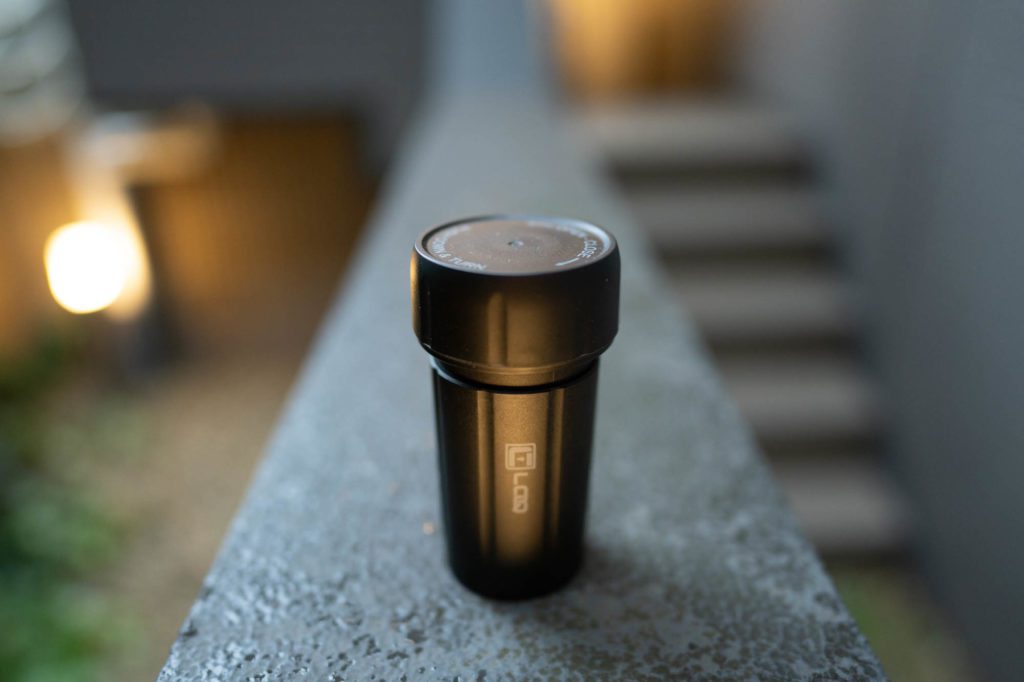 The 120 cc is slightly larger than my palm but comfortable to hold on to. Although, I would say that it's slightly too large to be considered EDC and will definitely cause a bulge in your pockets, even if your pants were as stretchy as the Outlier OG Climbers.
Material
The container I got is made from premium reinforced polymer and has been described using the words like "over-engineered" and "overbuilt". Even just by holding it in your hand, I could tell that they weren't kidding around when they built this.
To be honest, I couldn't tell the difference from the aluminum version just by comparing the product images online. But the XD is 27% cheaper yet 25% lighter than the aluminum version. But some might think, this means it's less premium or less durable, but that's just far from the truth.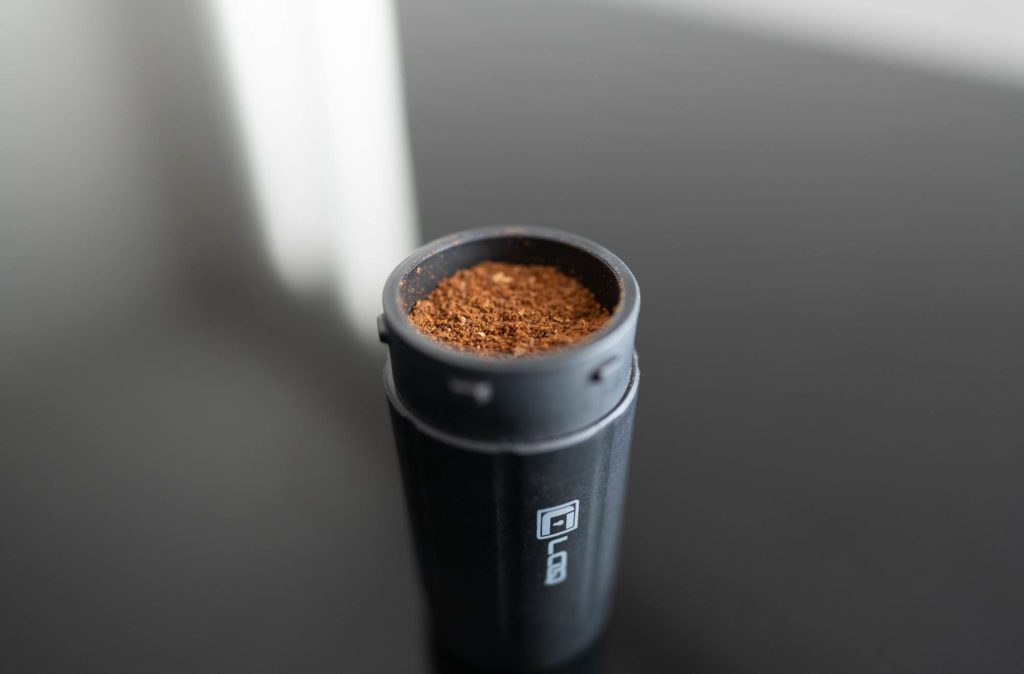 Even just by looking at the product, you can tell this is the beast of a product. I simply can't imagine it breaking. Don't quote me on this, but it definitely looks like it can handle being run over by a car.
It's a hard piece of hardware. I tried pressing it with full strength of both hands, and the only thing that came close to breaking were the bones in my fingers. I'm not sure if the aluminum version is actually stronger, but it would be definitely unnecessary as the XD version is already an overkill as it is.
Usage
Sure, it looks rugged and cool and all, but does it work?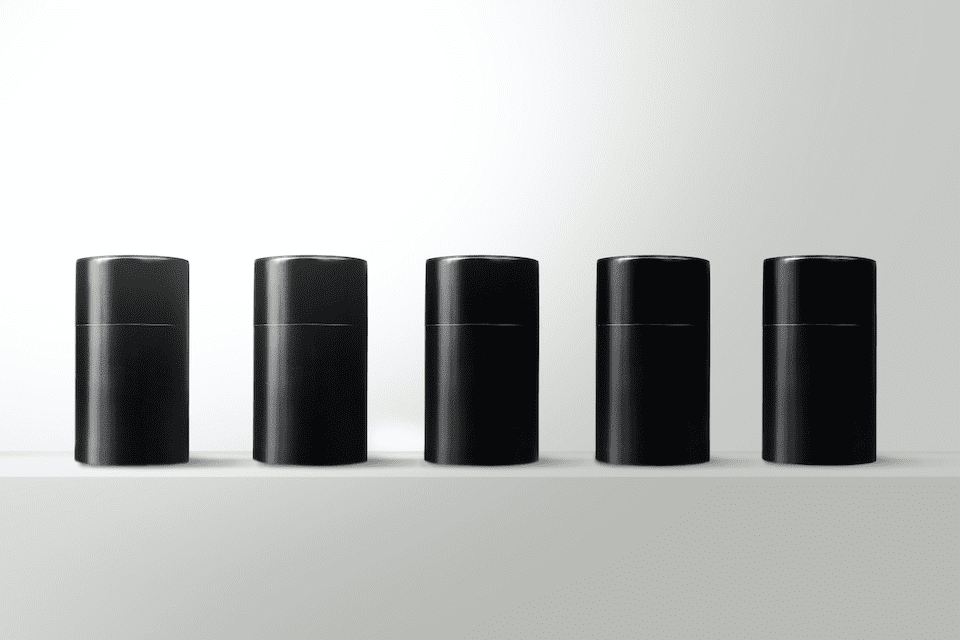 I found a 100 year old company that would create these heirloom quality canisters for me. They are handmade and will keep your tea leaves, coffee beans or anything that you need dry for years to come.
or read review
The last thing you want is for it to break or open accidentally in your bag and soil it's contents. Since this is an air-tight container, you can use it to store all sorts of items you want to keep fresh, like herbs, tea leaves and coffee beans.
I have an Aeropress Go, which is one of my travel essentials. And while it gives you almost everything you need to brew a fragrant cup of coffee on the go, you still need to bring along your own coffee beans.
The Canniloq container was perfect for this case. I put in ground up coffee beans and no matter how finely ground up the beans are, you'll find that they will stay in the container with absolutely no chance of spillage.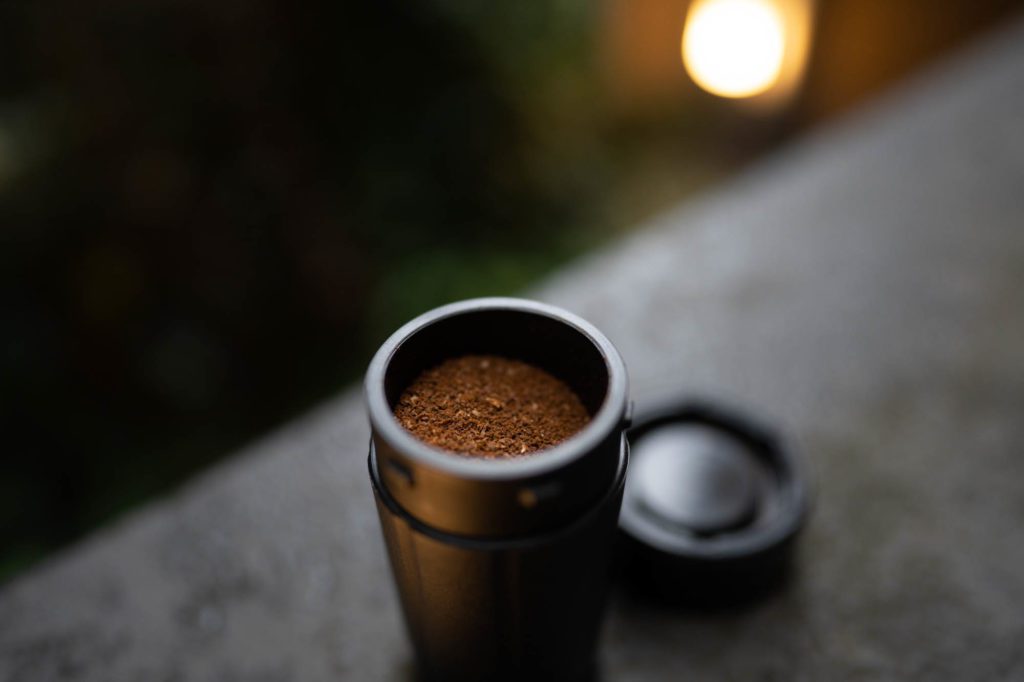 To open the container, you have to push down the cap and turn. This way, there is zero chance of it opening by accident in your bag or your child being able to open it without you knowing. I also like that it requires the minimum amount of rotation (about 15° to open).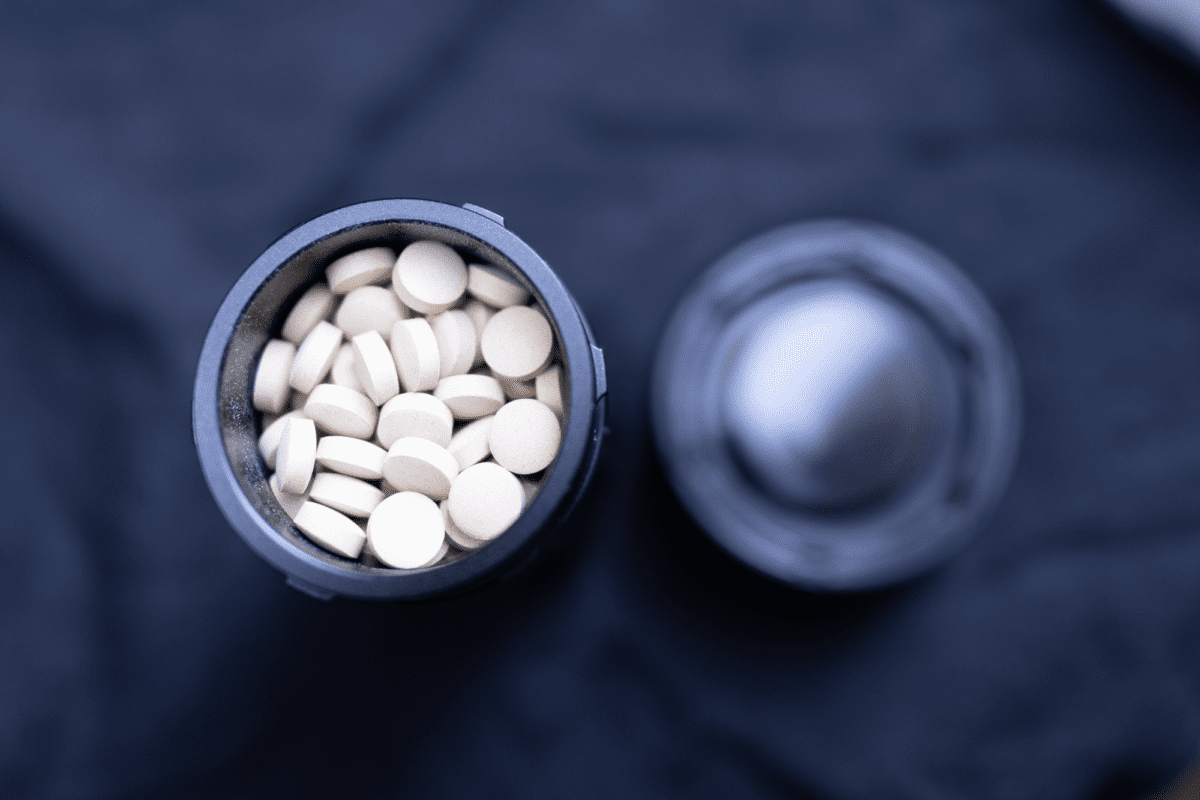 I do notice that, at times, you can overturn the cap and it wouldn't come off. You would have to turn it back ever so slightly to get the cap off. It happened to me a few times, but for some reason, I couldn't replicate it when I tried to do it intentionally. Will update when I find the cause.
Since you have to push down the cap to open it, the ribbing on the sides of the container seemed unnecessary. The pressure of you pushing the body and cap together would definitely require some grip.
Another thing worth talking about is how well it keeps the odor in. I put some pretty strong smelling Vietnamese coffee beans in there and you can't smell it when closed, no matter how close you put your nose to it.
In fact, you can really experience the effect if you begin smelling when it's closed and opening it up while smelling it.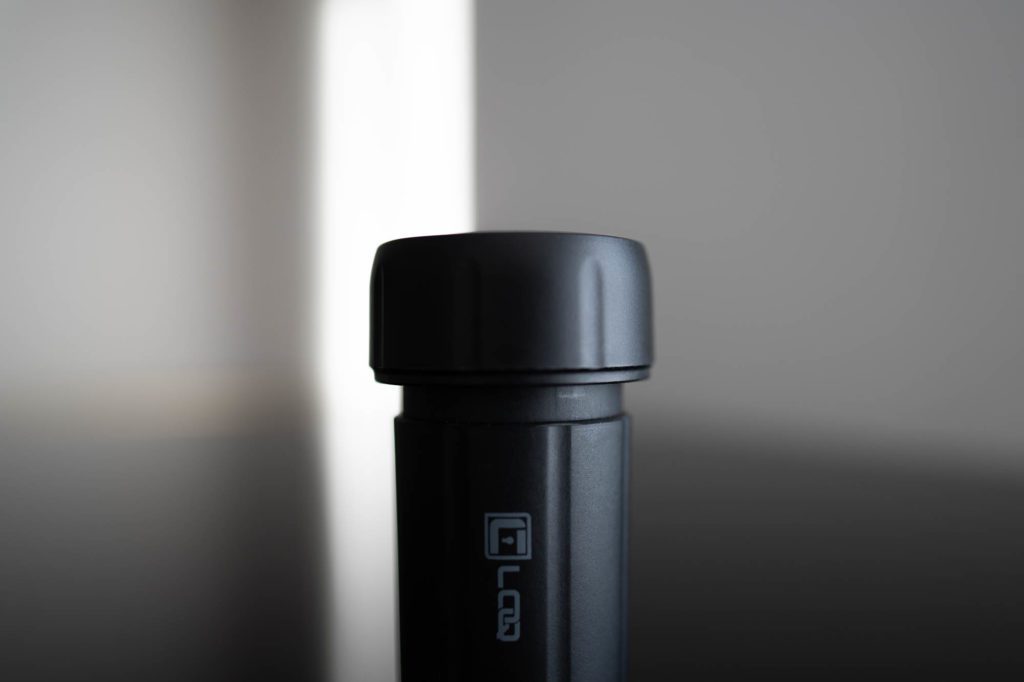 Even for such an excellent product, there are some parts that could be improved if you really nitpick. And as a reviewer, I do feel like it's my job to do so.
One is that if you put fine stuff like ground up coffee bean into this, there's a chance it'll get into the grooves on the underside of the cap. This will make it a little harder if you like to keep things spotless.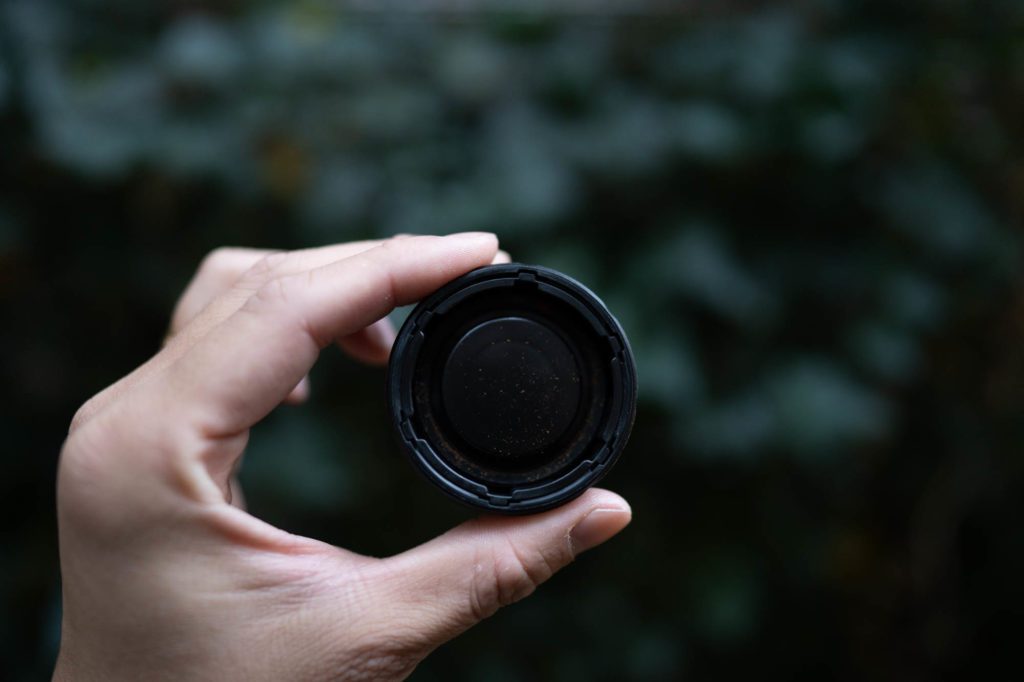 Another is that the hole of the container is pretty small, so using the scoop that comes with the Aeropress Go, I wasn't able to cleanly pour the coffee beans in. It was easy to pour it out onto the scoop though. And, I definitely can't imagine bringing along a funnel when I travel.
Apart from these negligible points, it's hard for me to imagine another brand of container (I've looked) that could be of a higher quality.
Premium Reinforced Polymer vs Aluminum
As mentioned, the original version of this canister was produced in aluminum. There are little differences between the two when it comes to design, but I know some of you are in a dilemma between the two. So, I went through both with a fine-tooth comb to help you make your decision.
The design of the two is almost completely the same. I say almost because the aluminum has an indent where the Canniloq logo is while the polymer version doesn't.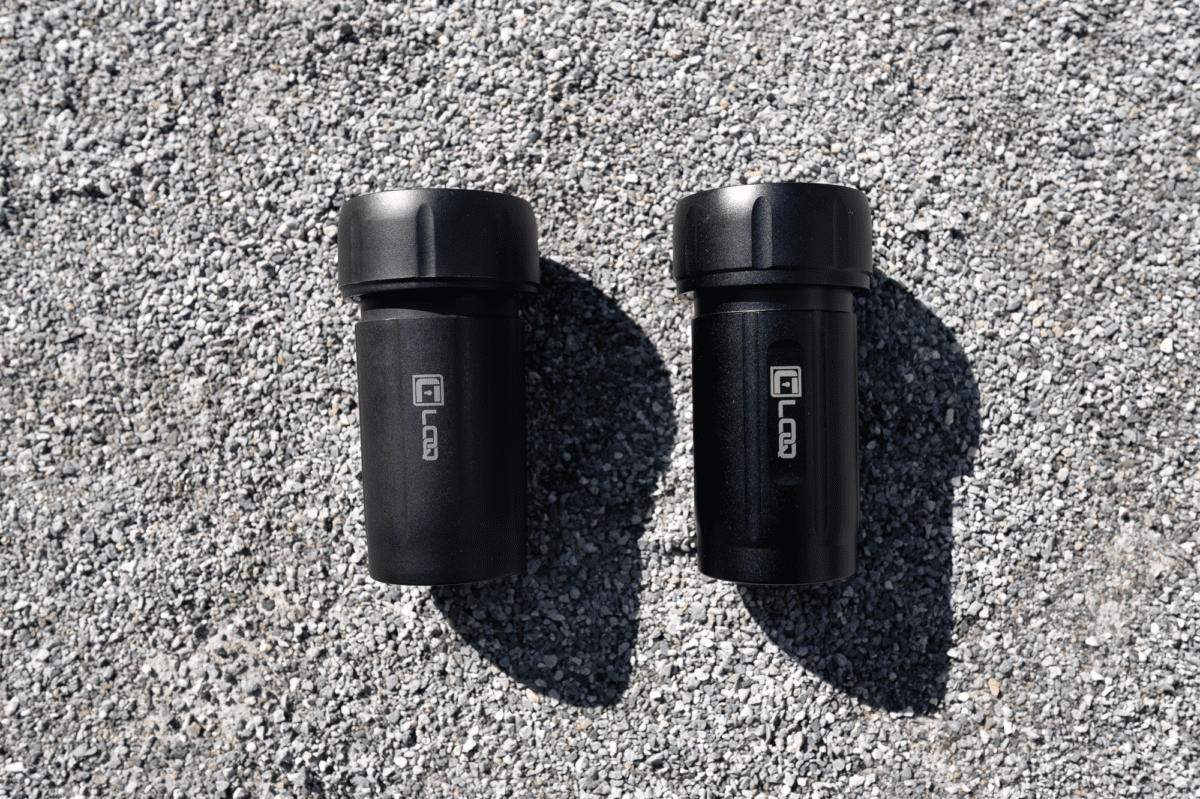 Because of the material, the aluminum is also a tad shinier. Since aluminum conducts temperature better, you'll feel the cold metal when you pick it up.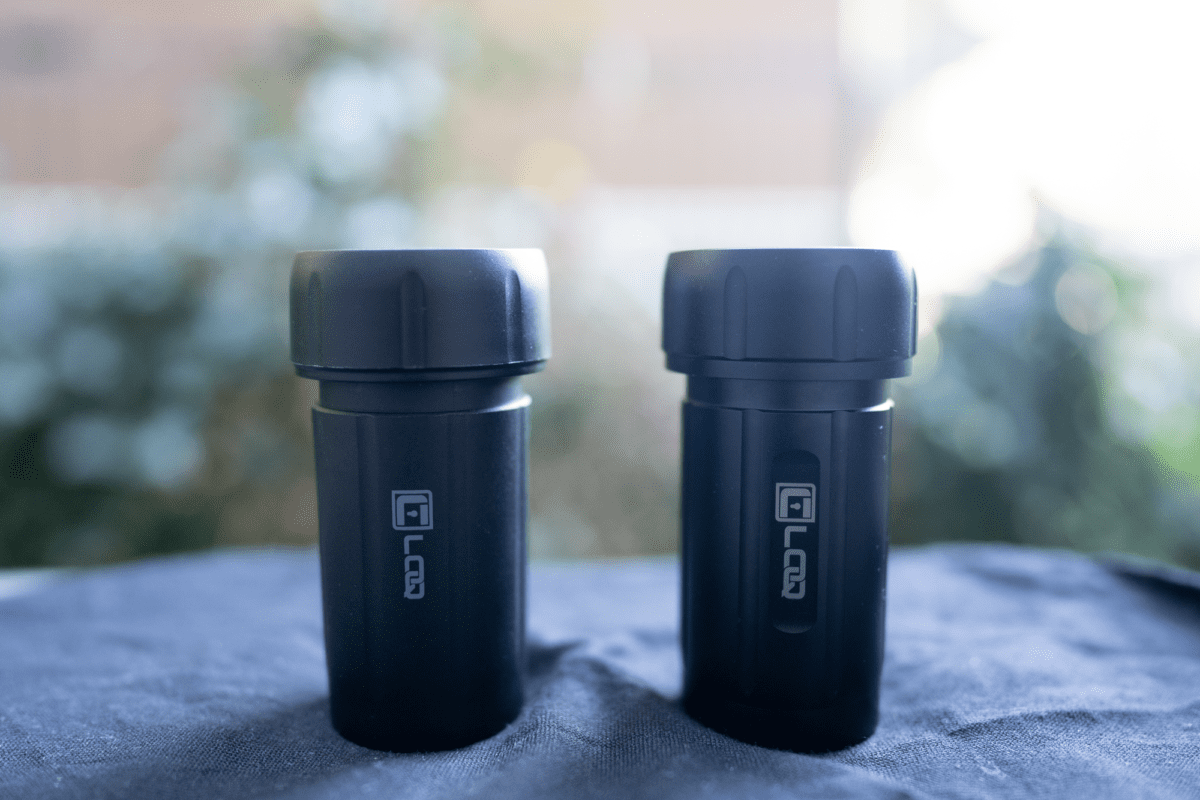 The aluminum version, while feels more substantial, is also heavier. In fact, exactly 33% heavier at the same size.
I think that the XD is more than enough and should be the default choice. The aluminum is for those who just want the best, despite it really being unnecessary.
Conclusion
Like many of the products I own, these are buy-it-for-life quality. You don't ever need to replace this, but you'll just be getting more of it because they are so good.
In fact, Canniloq has a no-questions-asked refund policy, so you can be assured your buyer's remorse will be graciously entertained.
The question isn't if you should get this. It's if you need it. When you decided that you need one, it's easy to see why many regard the storage containers from Canniloq the best.
Additional Images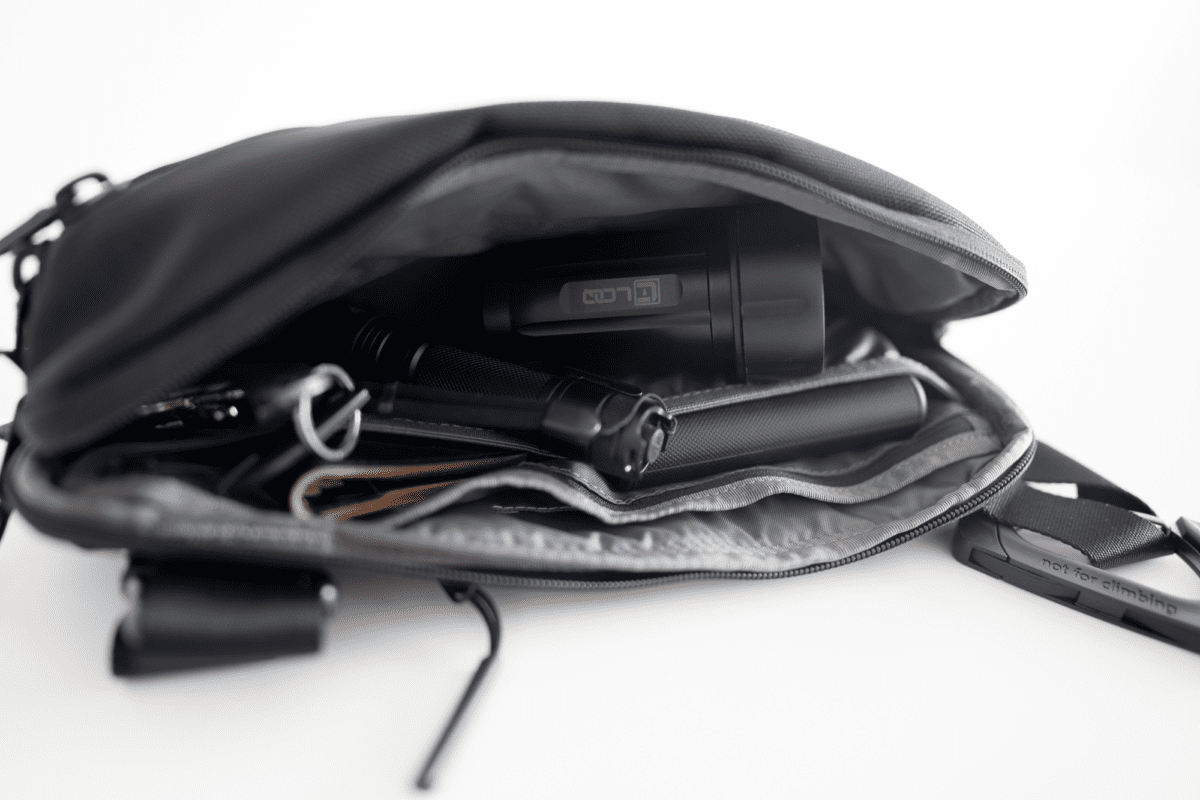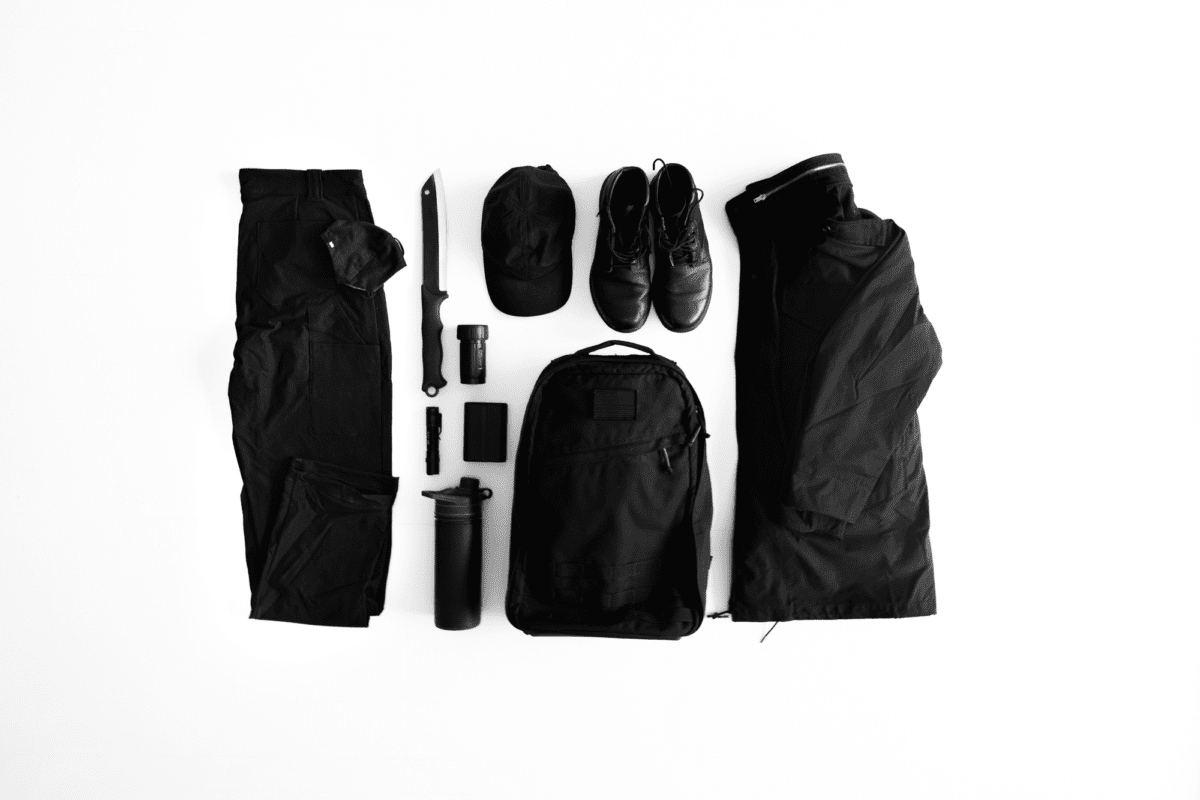 Like this review? See all of my in-depth reviews.
Also, consider supporting me by being a Patreon. Every cent given will go back into improving the content of this website.