This website is made possible by readers. I may earn a small commission when you buy through the links in this article at no extra cost to you. Learn more.
Details
Price $99 on tortugabackpacks.com
Dimensions 17″ (h) x 11″ (w) x 6.5″ (d) / 43.2 (h) x 27.9 (w) x 31.8 (d) cm
Volume 21L
Weight 1.1 lbs (499g)
Overview
I divide backpacks into two broad categories, one for travel and one for everyday carry. There are a few subcategories within the latter category—tech packs like the Tortuga Outbreaker Laptop Backpack, gym+work like the Aer Duffle Pack, and packable backpacks, like the TOM BIHN Daylight Pack, to name a few. It's easy to guess where the Outbreaker Daypack falls into.
Packable backpacks are really just a generalization because while all backpacks are technically packable by stuffing them into a larger bag, this category refers to minimal-featured backpack that are light and meant to compliment your main pack, often a travel pack.
While some travel packs, like the TOM BIHN Techonaut 30 or TOM BIHN Synik 30, are designed to work as both a travel pack and daily carry, they are often too small as a travel backpack and too large for a daily carry.
The packable backpack is for those who prefer to have two separate single-use bags and don't mind packing in an extra item. The Tortuga Outbreaker Daypack is one such pack. It is design to have just enough features and durability, without sacrificing on weight and space it takes up. Of course, the "enough" here might be misleading because backpacks companies like Tortuga often have different standards as to what is enough.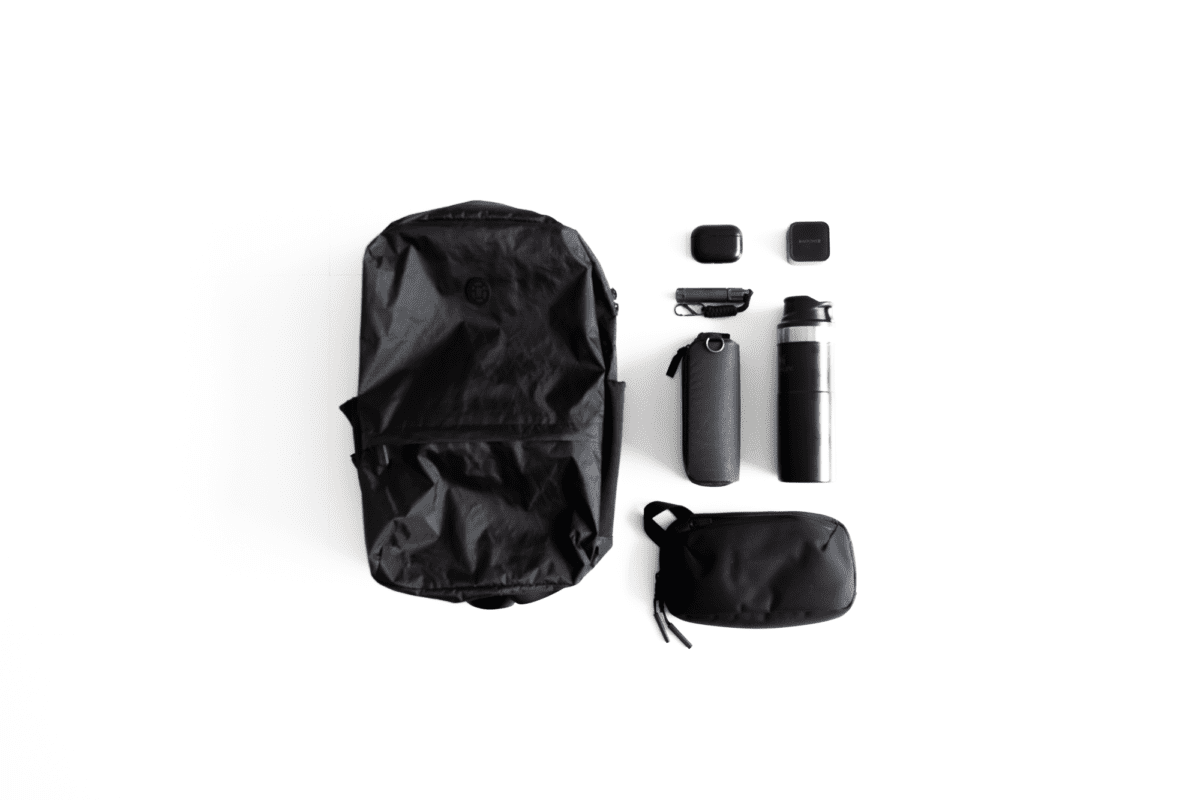 While I've reviewed the Tortuga Prelude Daypack, a budget-conscious packable backpack, I feel a little more excited going into this review. Because I know how good Tortuga is when they aren't limited by cost. After all, the Tortuga Outbreaker Backpack is the first backpack review on this website and the one that introduced me to this world of high-end travel backpacks.
Style
As a brand in the high-end backpack space, you are often competing using the same materials. Therefore, brands need to stand out by having a signature look, like Aer and their sleek SF vibe, or TOM BIHN and their 80's-influenced OG look.
Tortuga, too, has a "look." Their look is especially distinct as they have considerably fewer products, giving less leeway for style deviations. Sleek lines and premium X-Pac material front the bag, but those components are quickly overshadowed by the Outbreaker's signature rectangular shape. The shape of the Outbreaker series backpacks can be divisive. You either love the structured look or hate how it makes you look so uptight. I personally like it.
Compared to the travel or laptop variant, the Daypack looks way less bulky. While materials like ballistic nylon do have a sheen, the VX03 waterproof sailcloth on the Daypack has significantly more. The reflective surface, combined with the criss-cross patterns makes for a unique look, unlike any daypacks I've come across.
I mentioned that the rectangle shape should help a pack look structured. You can ignore this in the Outbreaker Daypack where the crinkly, paper-like material disallows even the illusion of structure. The sheen of the material further accentuates each ripple, making it look almost avant-garde. Depending on the contents and their weight, you can expect your bag to twist the accommodate them.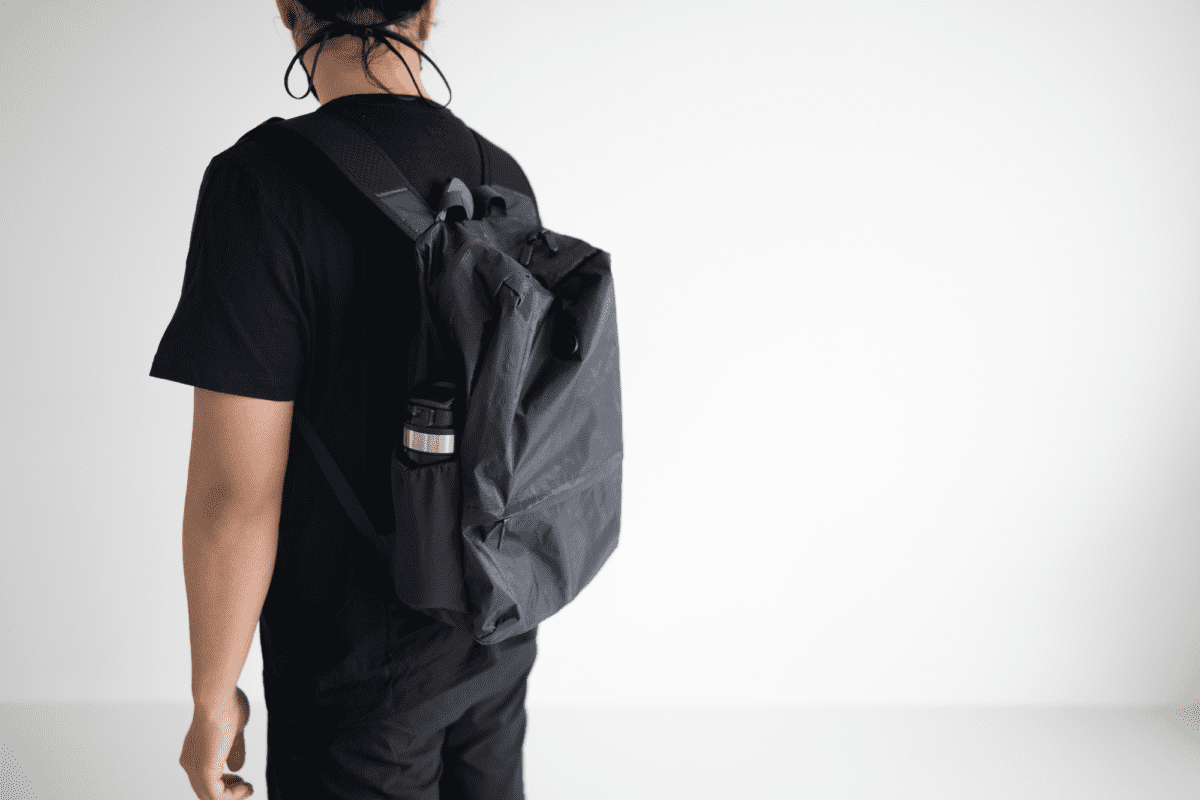 Apart from the texture and creases of the material, the design of the pack is relatively minimal. A single zipper, barely noticeable, goes across the front.
But no one likes ads, so I got rid of them. If my articles helped you, I ask for your support so I can continue to provide unbiased reviews and recommendations. Every cent donated through Patreon will go into improving the quality of this site.
In the form of a rubber "turtle shell" symbol, the brand tag is matte and contrasts nicely against the shimmery backdrop.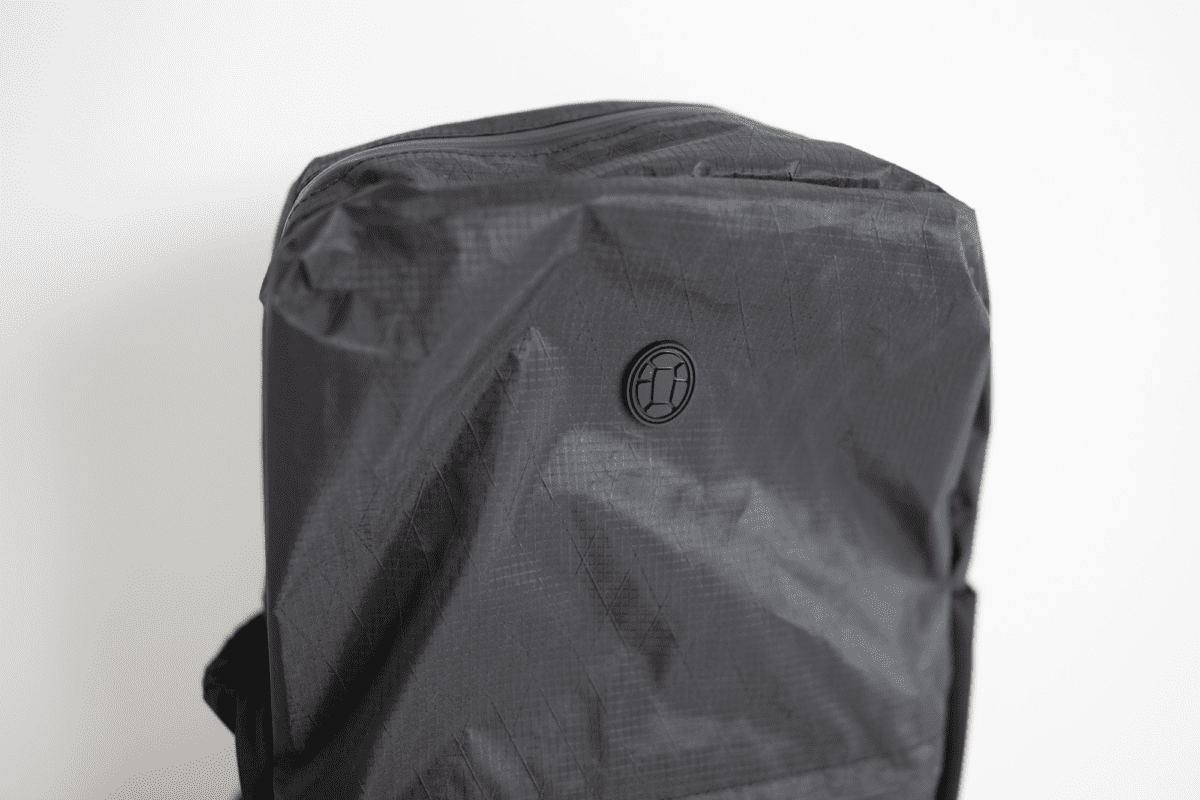 Backpack designers will often design packable daypacks too small, trying to save every bit of weight they can. At my frame of 6 ft and 205 lbs, backpacks that are too small can often look ridiculous on me. Some backpacks, like the Able Carry Daybreaker, have done it right. While bordering on being too small, I consider the size of the Tortuga Outbreaker Daypack alright for me. It's sized like how a regular backpack and won't make you stand out like a traveler.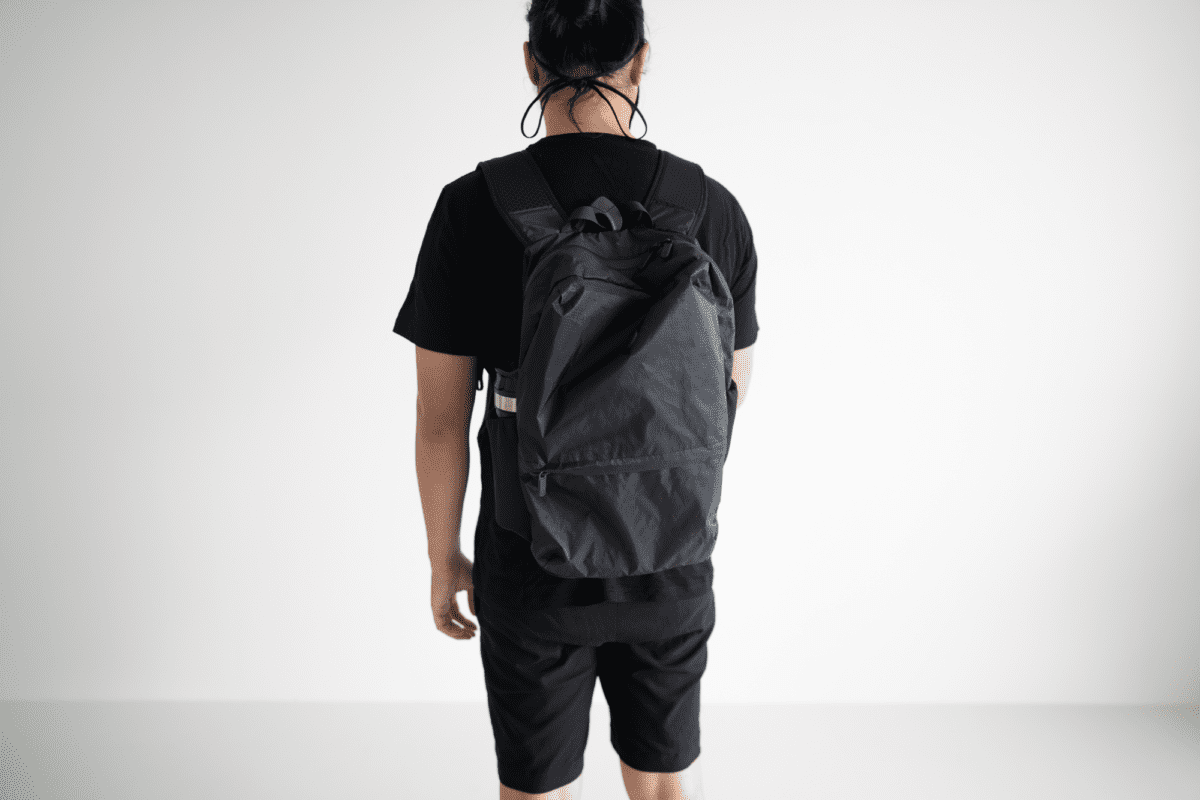 Material
The main fabric of the Daypack is the VX03 waterproof sailcloth.
X-Pac, the series of fabrics that VX03 is part of, has become ridiculously trendy these days. So much so that Aer has a line dedicated to X-Pac. X-Pac was originally used as sailcloth, but like most quality fabrics, has been quickly adopted into backpacks.
You'll notice that the model number in the Daypack (VX03) and other Outbreaker Backpacks (VX21) is different. The number after VX indicated denier count, which refers to the thickness of yarns used to create the fabric. VX03 means 30 denier count or 30d, and VX21 stands for 210d.
A higher denier count usually means more sturdiness and durability, while lower counts mean less, often in exchange for weight and cost. Sometimes it's easy to fall into the trap of "the higher, the better," but that's not really the case. You want just enough denier count for how you will use the bag. If you take the Tortuga Outbreaker Daypack into a warzone, then VX03 probably won't last long. But for everyday use taking it around town and cafe hopping, it's more than enough.
You'll notice that the fabric has a criss-cross pattern. This is what is referred to as x-ply, one of the layers that prevents the bag from distortion. However, I don't think this makes much difference practically and should be regarded as an aesthetic feature more than anything.
While I think VX03 is probably enough for what this pack is intended for, I do think that VX07 (70d) might be a better choice. Given that VX03 is 4.2 ounces/yard versus VX07 at 4.6 ounces/yard, the weight savings pale in comparison to the extra durability.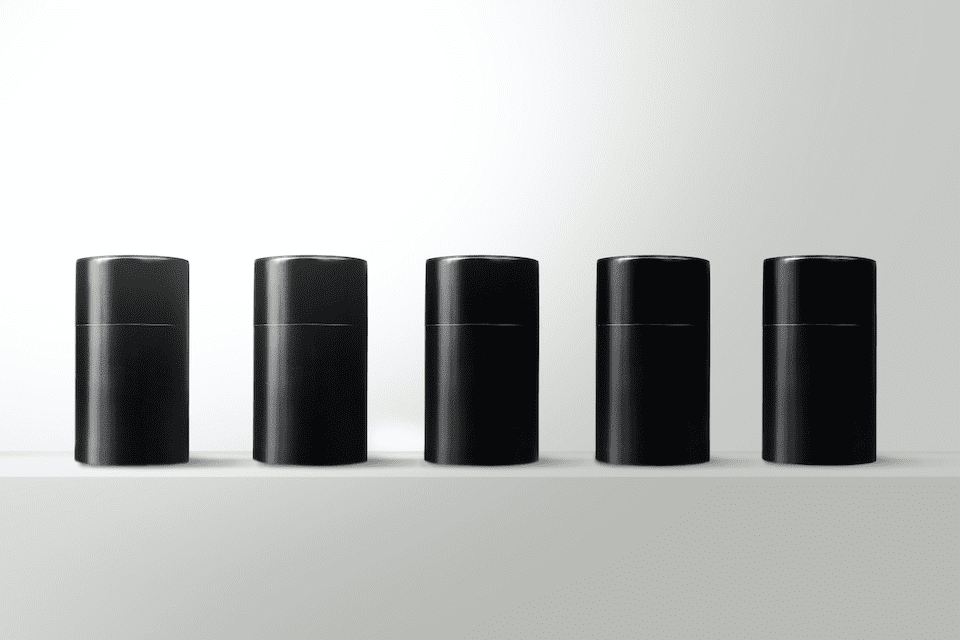 I found a 100 year old company that would create these heirloom quality canisters for me. They are handmade and will keep your tea leaves, coffee beans or anything that you need dry for years to come.
or read review
Speaking of weight, any savings from using VX03 is quickly offset by the sturdy backpanel. It's 1.1 lbs weight is actually heavier than something like the TOM BIHN Daylight Backpack (0.96 lbs).
Usage
As expected from a packable backpack, the organization is straightforward. There is a quick access pocket in the front. This pocket is as standard as they come and has a buckle for keys or accessories.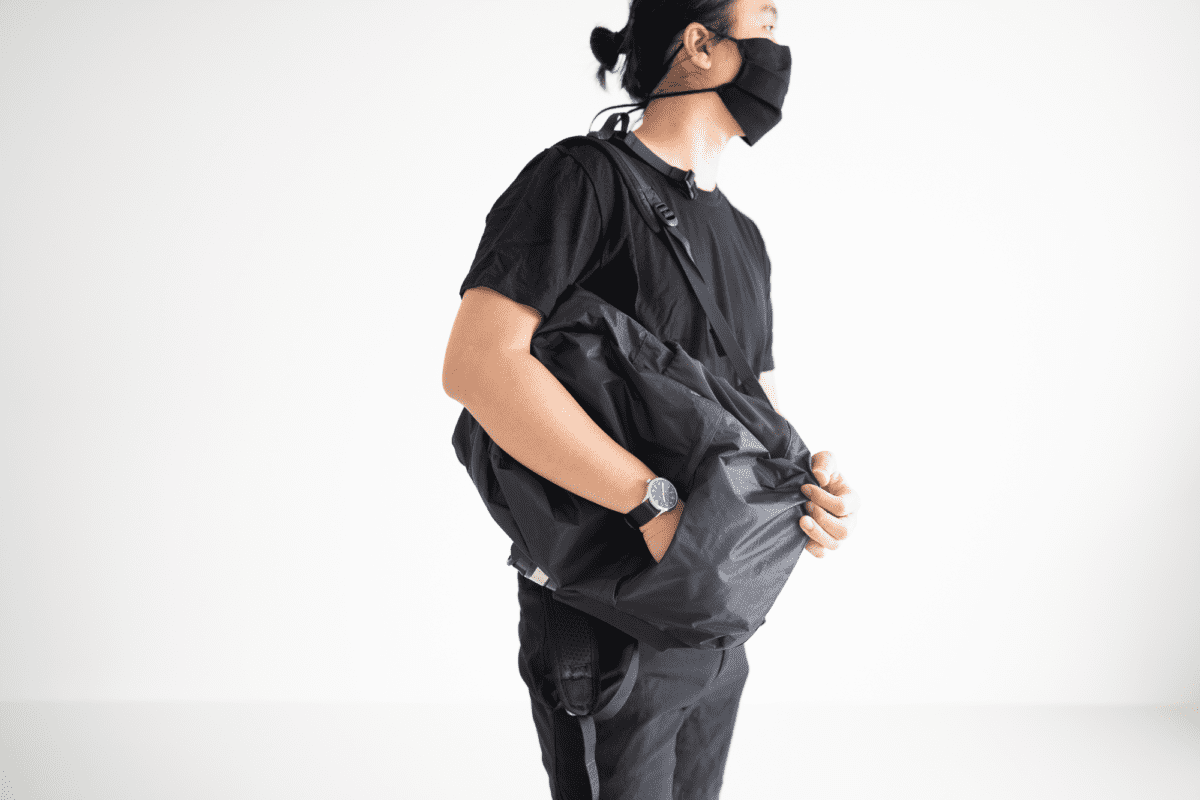 The buckle's strap is short, and you are expected to have your own strap. I prefer if they can make it longer like the one on the Aer City Pack or even detachable like the one on the TOM BIHN Techonaut.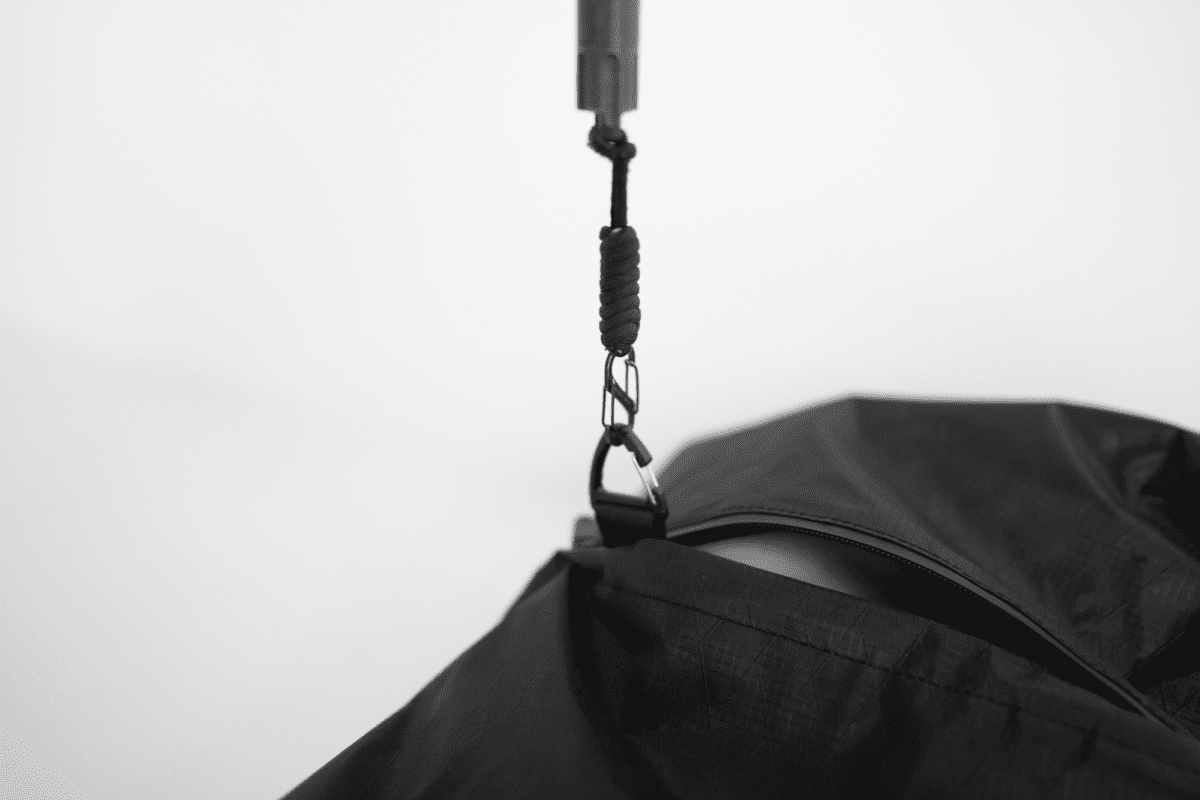 In the main compartment, there is a laptop slot and in front of it, another shorter slot that I use to store my laptop accessories. A velcro strap goes over the two slots for extra security.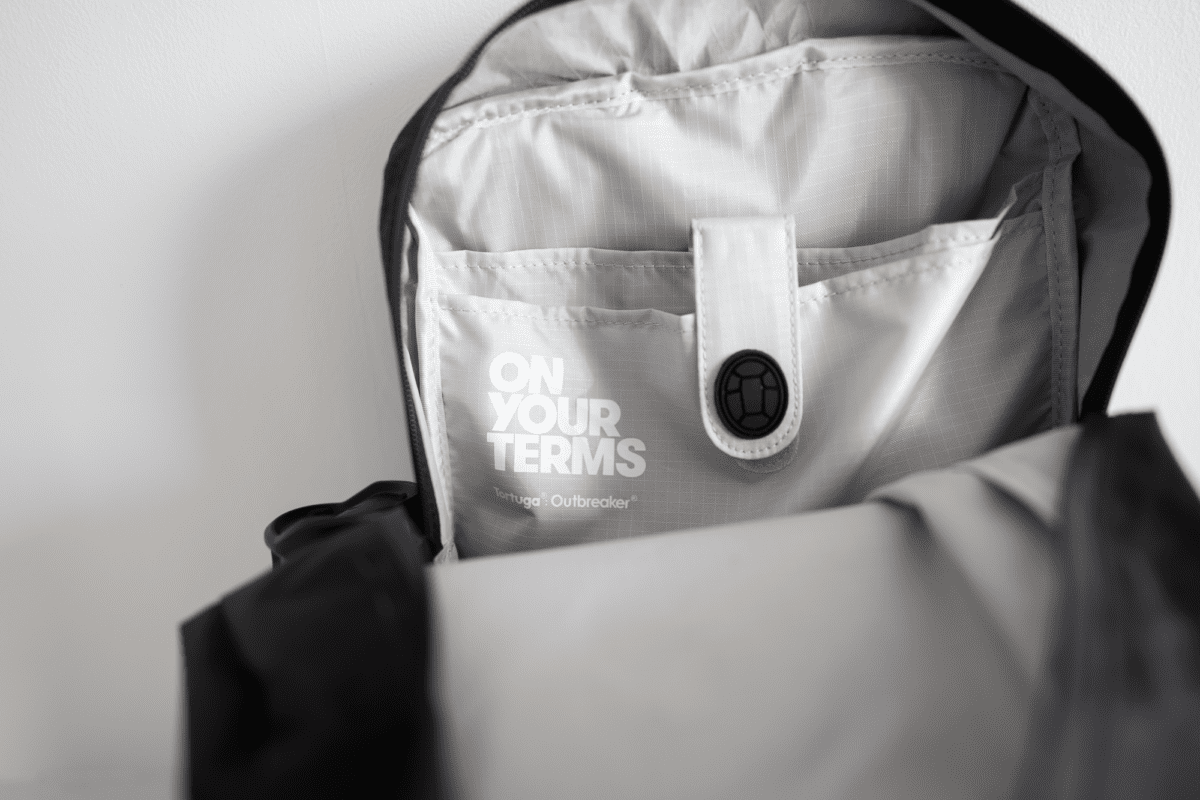 While the product descriptions specify a 15-inch laptop for the laptop slot, I found that it was able to comfortably fit a 16-inch laptop.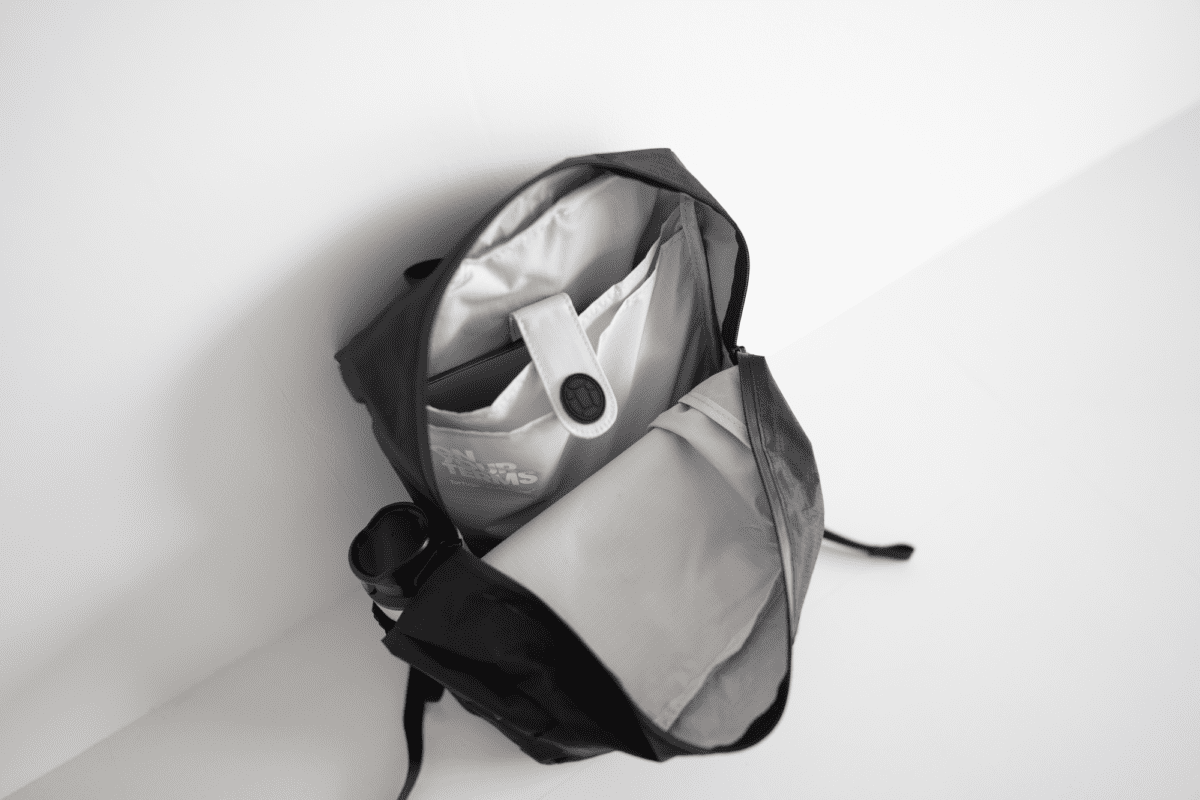 There is not one, but two water bottle slots. A curious choice but one that I actually prefer. I usually have my water bottle and a foldable umbrella in my daypack and the two slots give me the choice to have them outside.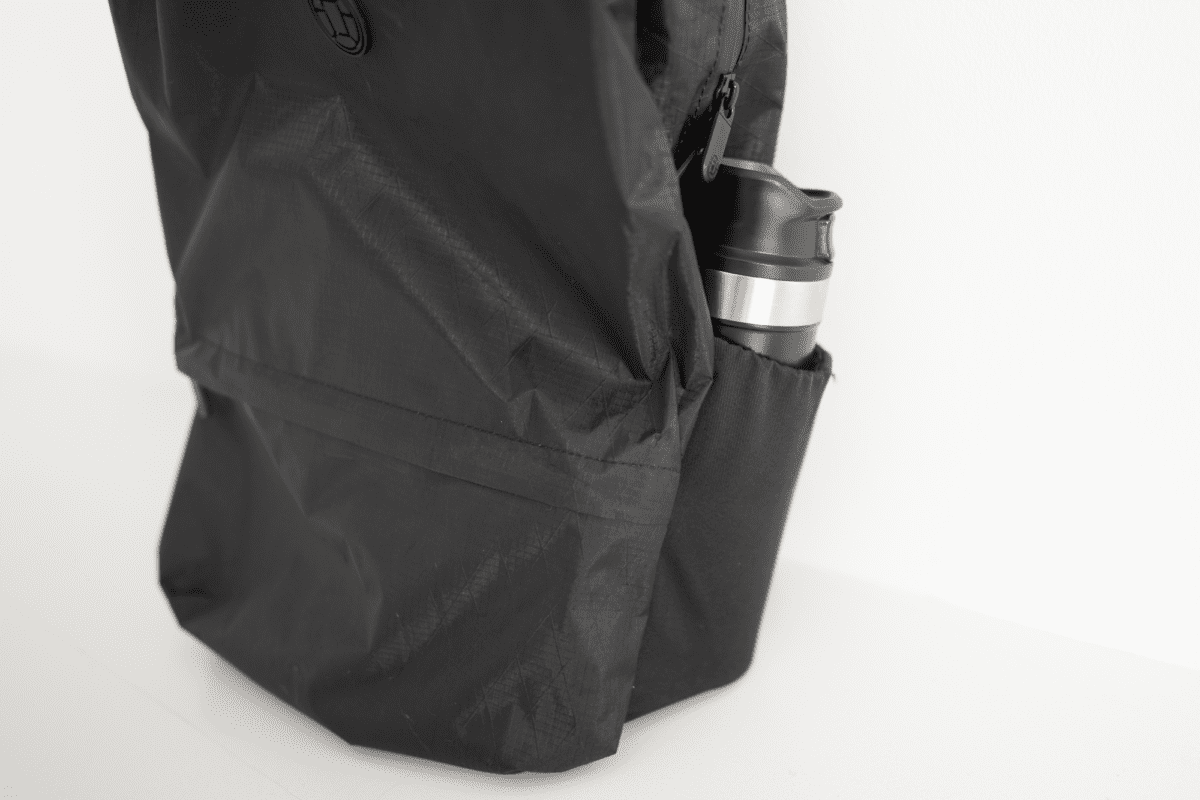 This bag doesn't just look crinkly; it is crinkly and makes crinkling noises everything you move it, which is all the time. Just imagine the sound of crushing laminated paper.
I got used to this soon, but it can still be pretty irritating to hear when your surroundings are quiet, like in an art gallery. My SO glared at me as I set up the bag to take photos off while she had an online meeting in the same room. This will likely be a dealbreaker for some.
As I review more backpacks, I become convinced that Tortuga's back panel padding is second to none. It is thick and cushy. While the back panel on the Daypack is not as padded as the other bags in the collection, it feels comfortable even with a fully packed bag. I drop by the supermarket on my way home often and load up on 1.5-liter bottles of sugar-free coke.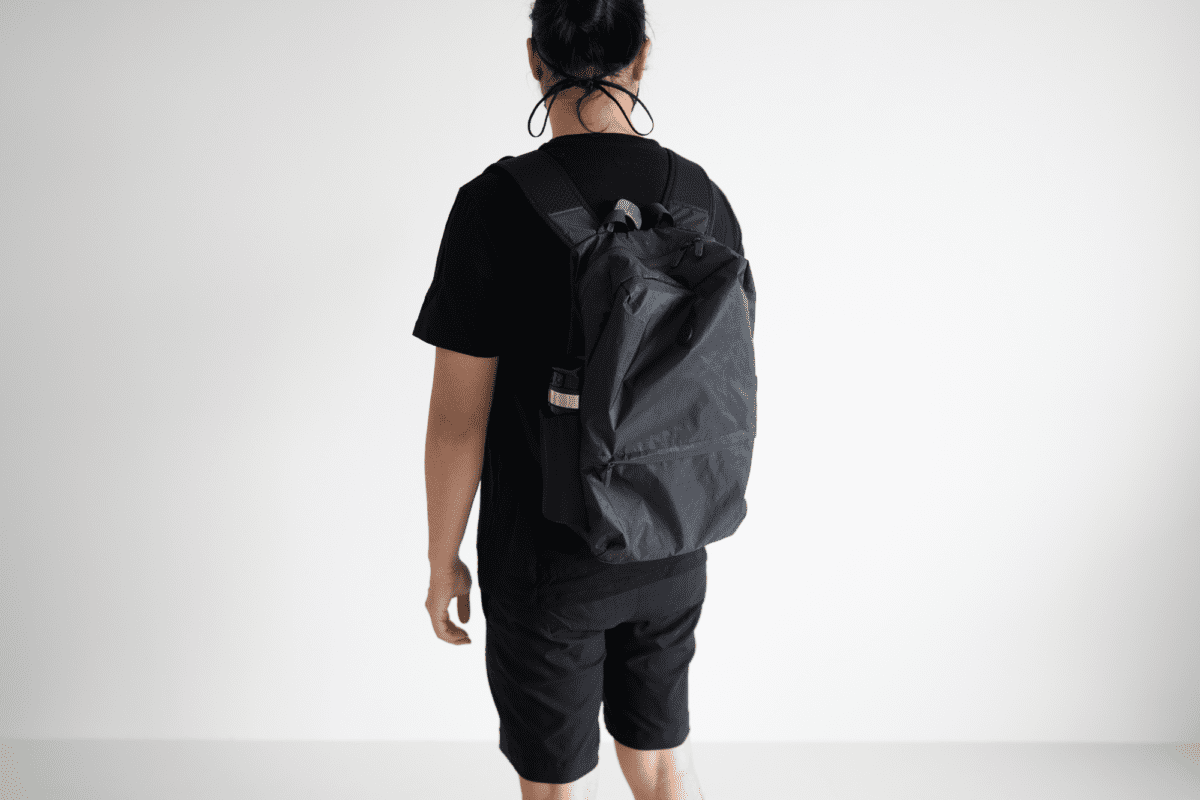 The groceries are no matched for the relatively sturdy back panel. However, the back panel's padding is not thick enough to give any protection for your laptop. I don't use a sleeve for my laptop, but you might want to consider the Aer Tech Folio or TOM BIHN Cache if you will use this pack long-term.
Conclusion
The Tortuga Outbreaker Daypack carries all the solid qualities you have come to expect from the series—minimalist look, highly water-resistant material, and simple but thoughtful organization. That's little not to like except… crinkle, crinkle.
The crinkly, paper-like nature of the VX03 material can be a deal-breaker due to the noise and lack of structure. Even those who don't mind it will at least find it irritating at times. The only big reason that one must get this bag is ironically the material since it's one of the few bags that uses VX03 on the market.
Like this review? See all of my in-depth reviews.
Also, consider supporting me by being a Patreon. Every cent given will go back into improving the content of this website.