This website is made possible by readers. I may earn a small commission when you buy through the links in this article at no extra cost to you. Learn more.
Details
Price $98 on woolandprince.com
Material 78% 17.5 micron merino / 22% nylon
Material Weight 160gsm
Made in Korea
Overview
Since I started this website, I've reviewed some pretty amazing products. There is a reason I always try to review more than one product from the same brand. It's to achieve a more holistic understanding of the brand.
With a bird's eye view on the spectrum of products, I could identify which products are the hits and misses. But, you know a brand has done things right when they have overwhelmingly more hits than misses.
Wool&Prince is one such brand.
What first drew me to Wool&Prince was their brand philosophy. "Wool & Prince is founded on the idea that guys get more out of life when they have fewer things.". As an aspiring minimalist, I completely agree. People often associate minimalism with the number of things you own. For me, the essence of minimalism is about "getting more out of life". Owning less is simply a means to an end.
Fewer things mean you have more resources to invest in the best versions of those things. You also get the enjoy those things at a higher frequency. This is reflected in Wool&Prince's products. They are the very best of the very few.
Having previously-reviewed products like the Wool&Prince Henley and Wool&Prince Shirt, the formula behind Wool&Prince isn't rocket science; high quality, simple design, on the backbone of merino wool.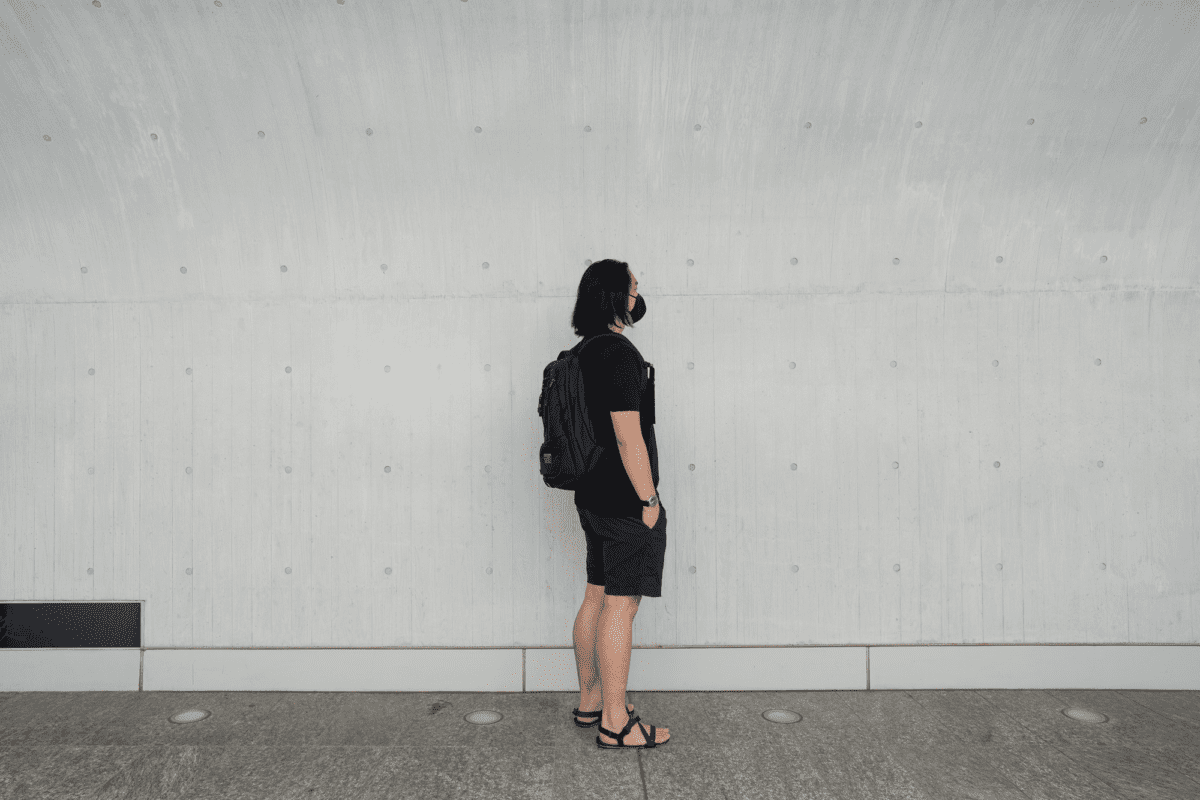 While this formula might sound common, especially with brands like Outlier and SEAGALE employing a similar formula, Wool&Prince is arguably one of the first few brands which brought merino wool into the spotlight.
Wool&Prince's founder, Mac, wore a merino shirt for 100 days without washing. The story became viral and turned an insanely successful Kickstarter campaign into the company Wool&Prince is today.
The Travel Hoodie, along with a Travel Tee and Neck Tube, is part of the travel collection designed in collaboration with Pack Hacker. In case you've never heard of Pack Hacker, they are one of the most well-respected gear review sites for the one bag travel community.
I'm a little on the fence when it comes to collaborations between brands and media outlets. While I can see the value add with collaborations between product companies, collaborations like this, or like the one between Pakt and Chase Reeves, feels like marketing to me.
But no one likes ads, so I got rid of them. If my articles helped you, I ask for your support so I can continue to provide unbiased reviews and recommendations. Every cent donated through Patreon will go into improving the quality of this site.
This is why I'm glad to be able to review the product and judge first hand if this collaboration is just marketing ploy to suck your wallet dry or offers real value that will elevate your travel experience.
Style
If you already own the Wool&Prince Merino T-shirt, you'll find that there won't be big differences aesthetically. In fact, taking alway all the additional "Pack Hacker" features, it is essentially the same Wool&Prince T-Shirt.
Wool&Prince sizing has always been pretty consistent in my experience, so I got the same size I did before, a size large. I'm 6 ft and 200 lbs and the large size fits me well. Compared to standard American sizing, I would say that the t-shirt is a tad slim, but definitely not enough to size up. I would recommend going true to size.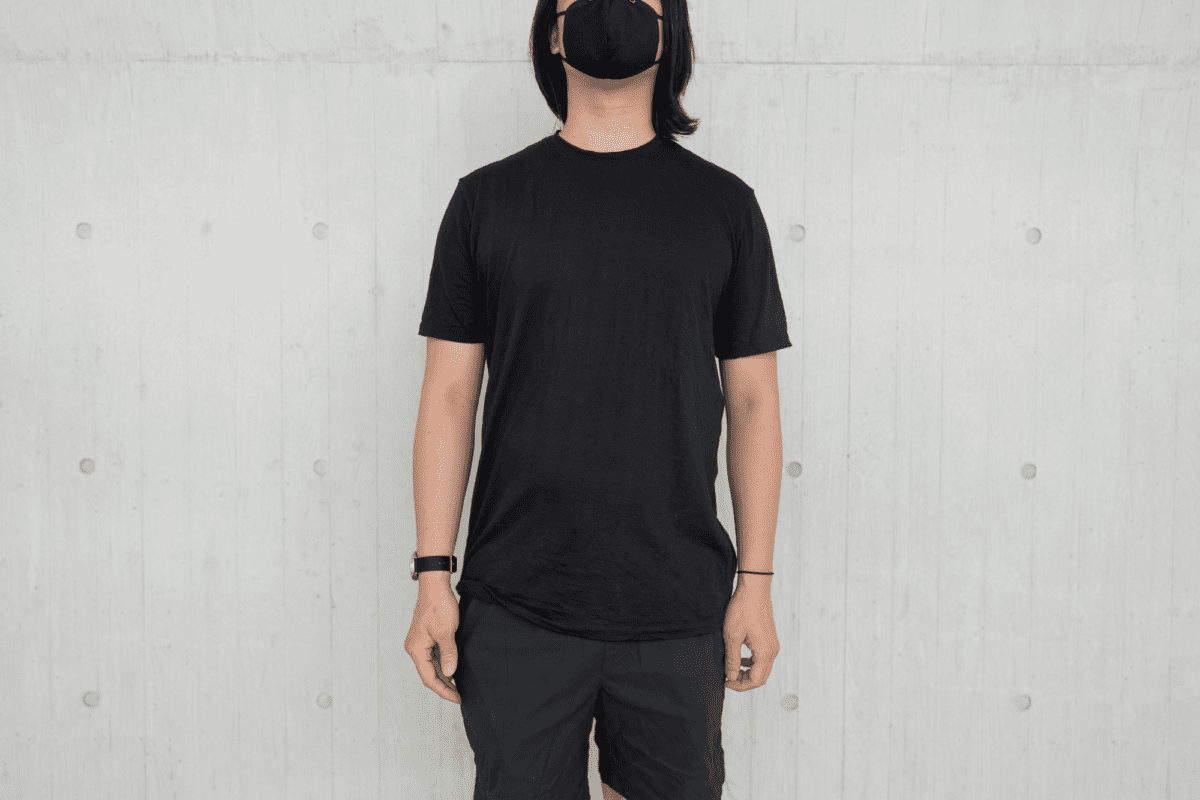 As with the regular version of this t-shirt, there is a slight sheen on the material. However, this sheen is negligible enough to not affect your decision. There is also a very faint horizontal texture across the t-shirt, which is also a non-issue.
So, why would anyone pay $10 more for a travel version of this t-shirt? It really comes down to two additional features. There are two pockets in the travel version, that is not in the regular version.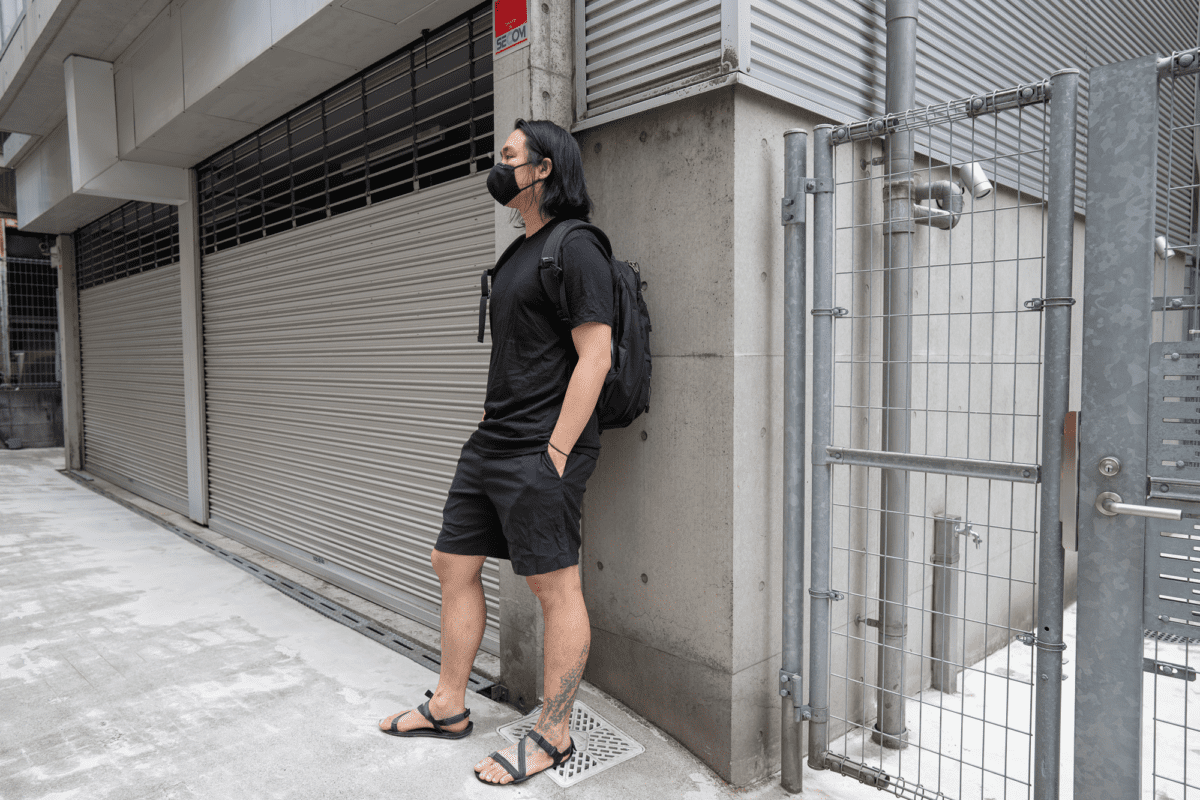 There is a zippered pocket on the right near the hem and an interior mesh pocket just below the back of your neck. Both pockets are hidden, so you will not be able to immediately tell the difference between the regular tee and the travel tee. If you look really closely, you'll be able to make out the stitching for both pockets.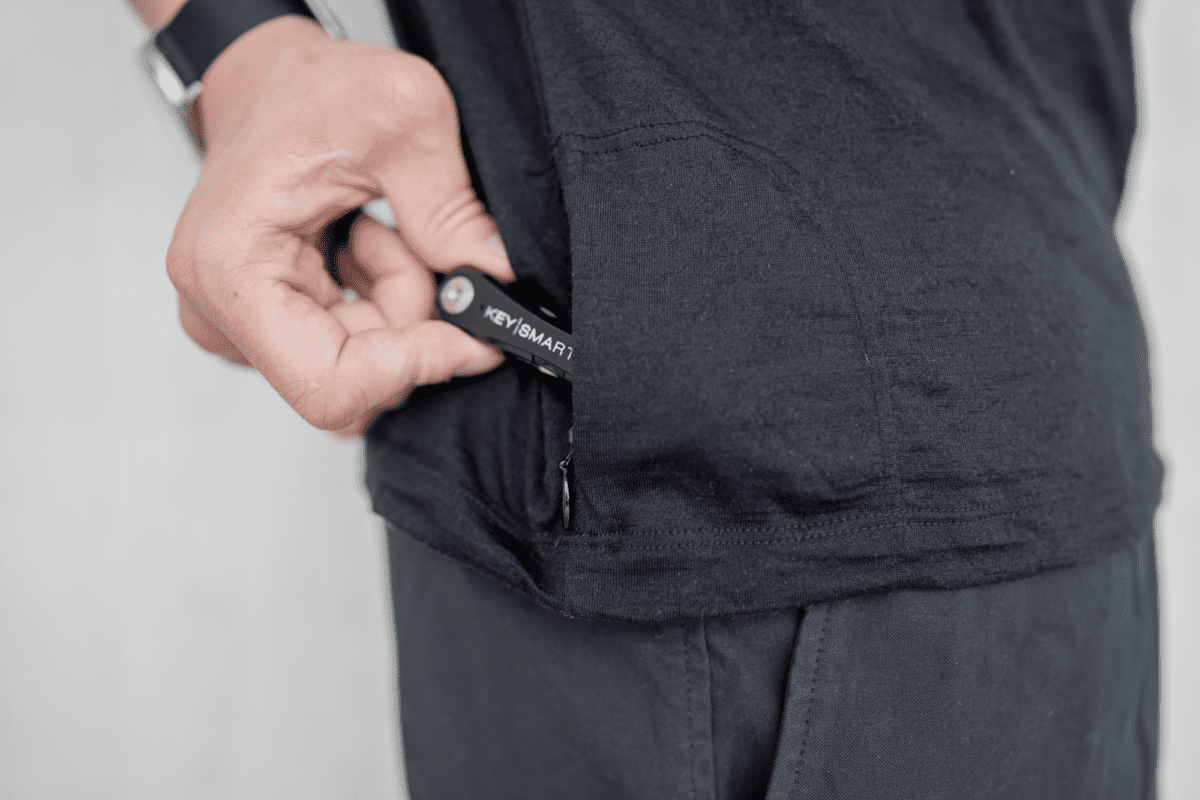 From a branding perspective, the Travel Tee has Pack Hacker's branding in the form of a printed tag on the inside and a loop that's in Pack Hacker's brand color, green.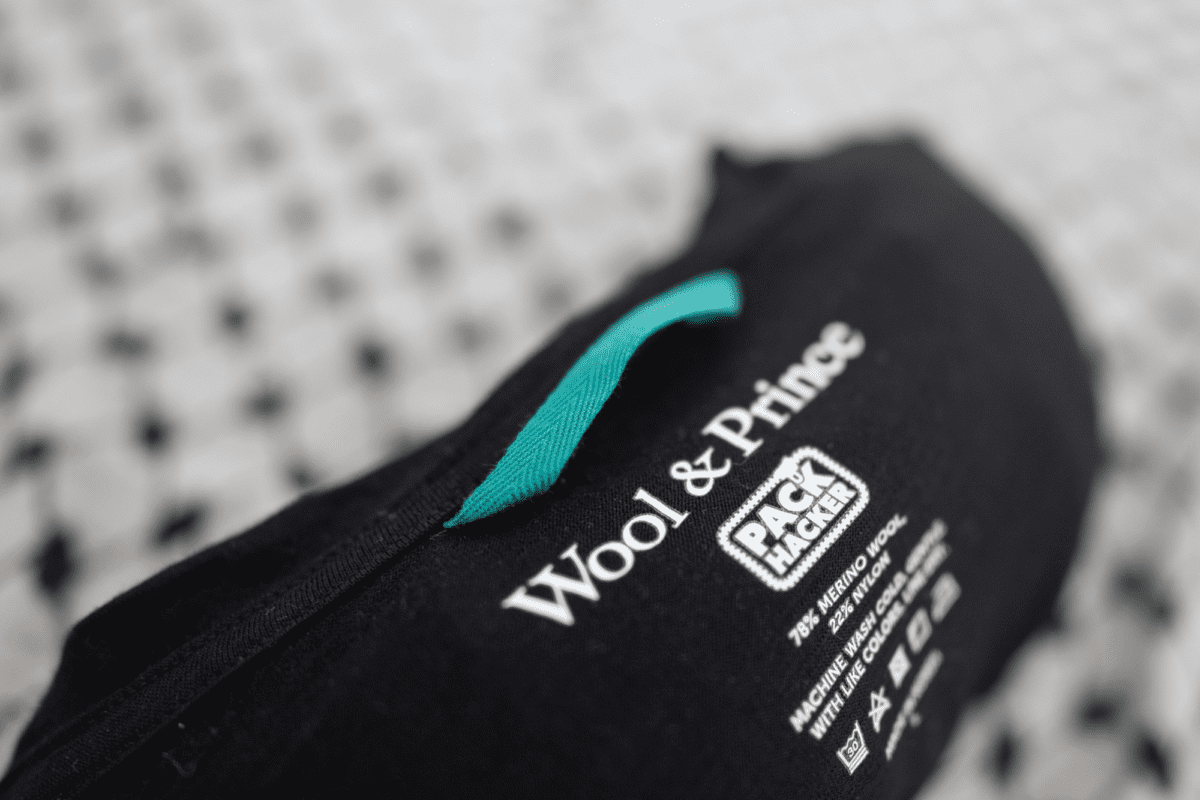 You might also want to check out my review on Wool&Prince Merino T-Shirt which will give you a pretty good idea of how it looks.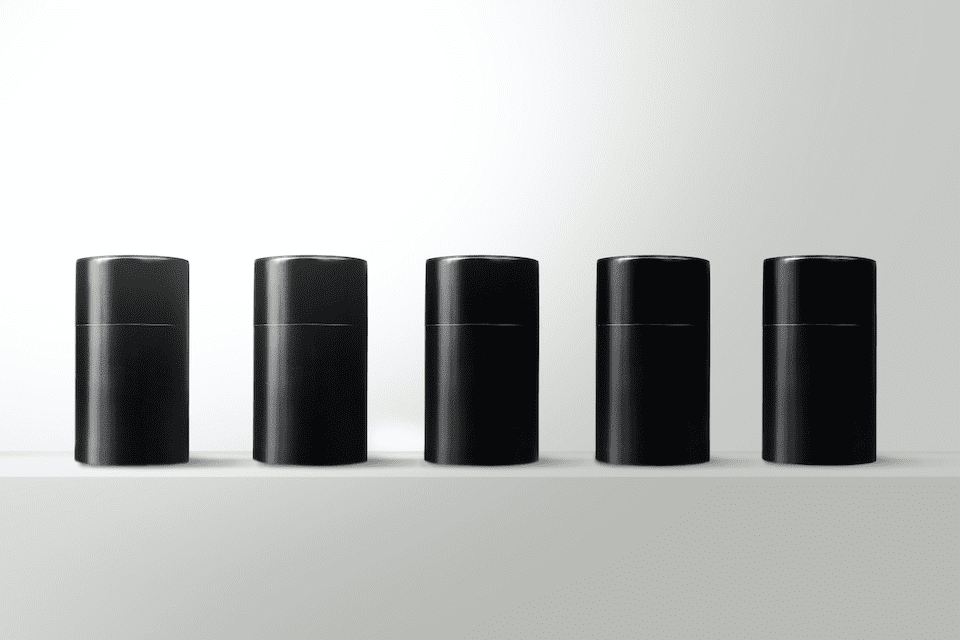 I found a 100 year old company that would create these heirloom quality canisters for me. They are handmade and will keep your tea leaves, coffee beans or anything that you need dry for years to come.
or read review
Material
The material used in the travel version is exactly the same as the regular version and is actually a merino blend. It's at a 78% merino wool, 22% nylon, a blend that is a result of a year of development.
Traditionally, when you see fabric blends, it means fibers form those different sources are spun into mixed fibers. Wool&Prince took it one step further (or you could say one step back) by spinning two small nylon filaments to create a 17.5 micron wool core.
This method resulted in lab-tested proof of increased durability, reduced pilling, and improved shrink resistance.
This fabric is proprietary to Wool&Prince and you won't find it anywhere else.
At 17.5 micron, it's the same fineness as Outlier's Ultrafine Merino t-shirt. I find the t-shirt has slightly more texture compared to the Outlier's Ultrafine Merino t-shirt.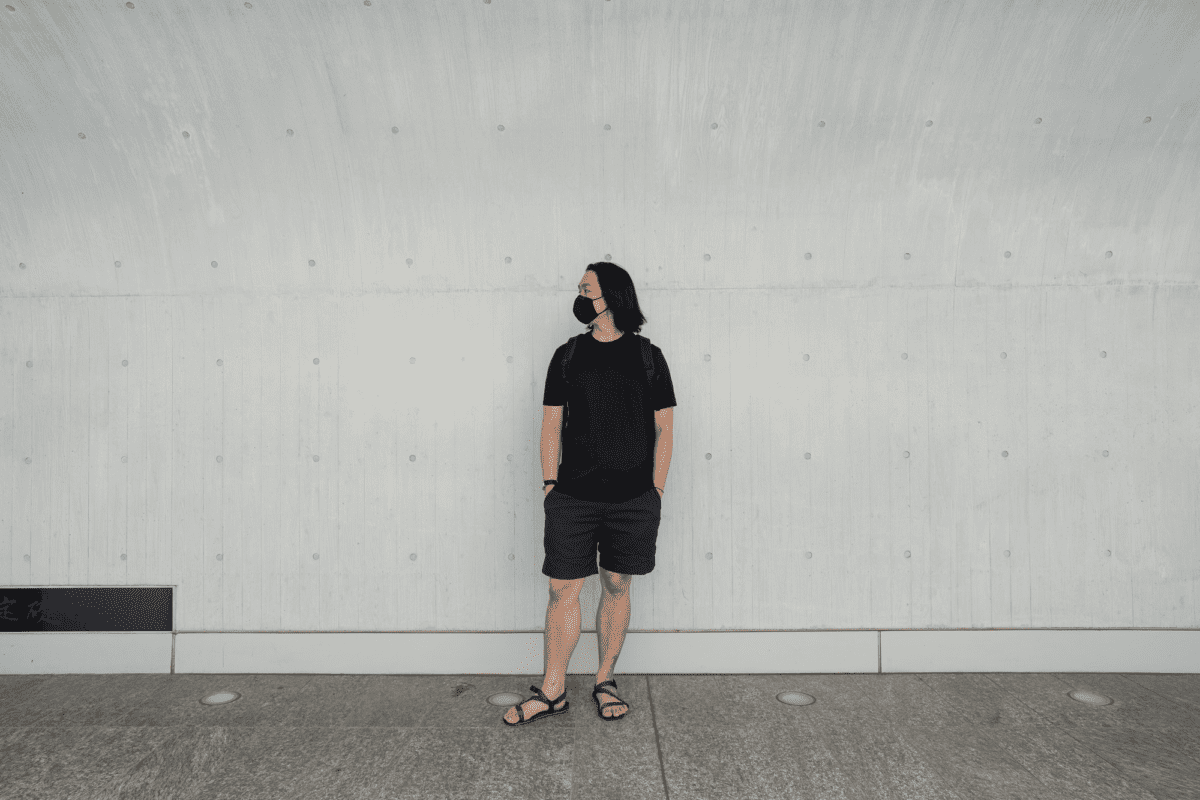 You might want to note that when a fabric claims to be at a certain micron, they are stating the average, so some fibers above 17.5 microns might make it into the fabric. Why Outlier's tee is smoother is because the fabric they use is capped at 17.5 micron, and not based on the average (the average is would be a lower number).
While it sounds nice, this isn't a difference that will affect you in any practical way. It's unlikely you'll feel a difference, except in the number of bills in your wallet.
I wrote an entire article just on merino wool if you really want to go there.
Usage
As mentioned a few times, there will not be any difference in performance to the regular Wool&Prince T-Shirt, so check out my review on that if you want to know more. In this review, I'll be writing about the extra pockets that are added on in the Travel Tee.
First, let's talk about the zippered pocket, since it's not a new thing. Zippered pockets in t-shirts are great for cash, keys, coins, or whatever small items you want to stash away. While there is nothing wrong with the zippered pocket in this t-shirt in particular, I've never been one to use pockets in t-shirts.
There are a few reasons, and most of them, I'll admit, are pretty personal.
First of all, putting things in the pocket means that there's a chance you'll forget them there.
And if I have to put anything in pockets, I prefer having them in my pants' pockets. This is mainly because there is less drape on bottoms so they won't swing around as much with movement.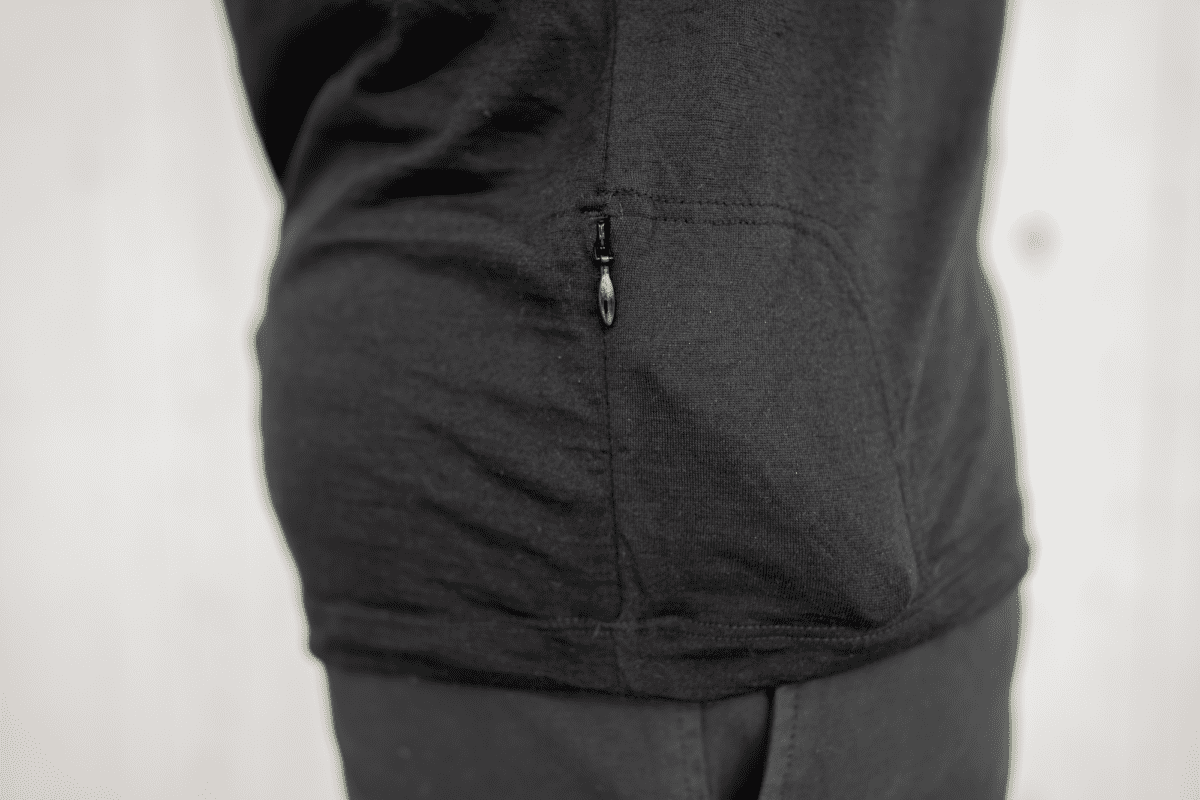 I also rely a lot on muscle memory and force of habit when taking along my EDC. And since most of my t-shirts have no pockets, remembering to use the one on just Travel Tee might not be something I'll do.
Specific to the Travel Tee's zippered pocket, I've found that they've executed it well. For one, they've managed to make it very well hidden, such that when you zip it up, it totally blends with the seam. I'm no seamstress, but I can tell it takes some skill and effort to achieve the clean lines.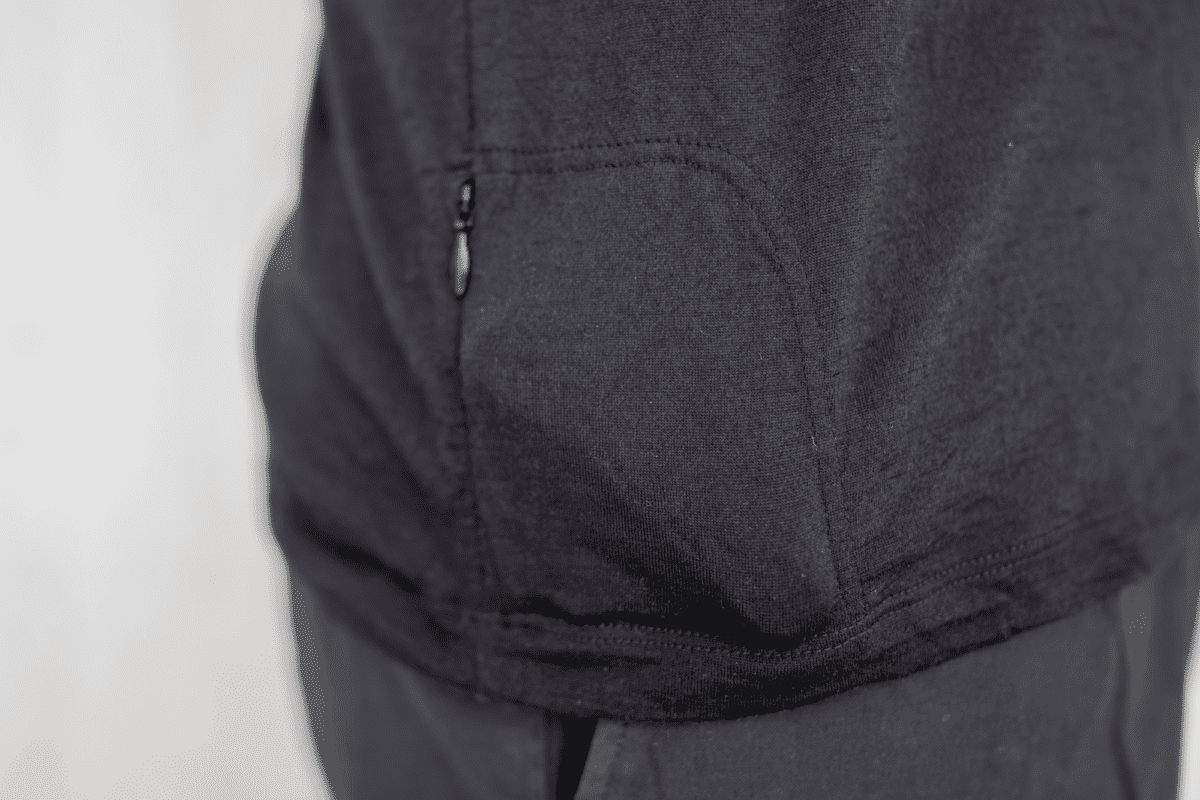 Another thing I like is that there's much more structure in the zip compared to other t-shirts with zippered pockets. More structure helps keep the zipper from twisting when you try to zip it up and down with one hand, possibly causing the zip to catch on to the fabric.
Now, the mesh pocket is something that I've never seen before. While you can technically keep stuff in the pocket, I'm not sure you want to wet your stuff with your back sweat. The mesh pocket is designed to pack the t-shirt itself.
It was very easy to pack the t-shirt into the mesh pocket. You just kinda fold it towards the center and roll it up. Once rolled up, you inverse the collar to pack it into the mesh pocket.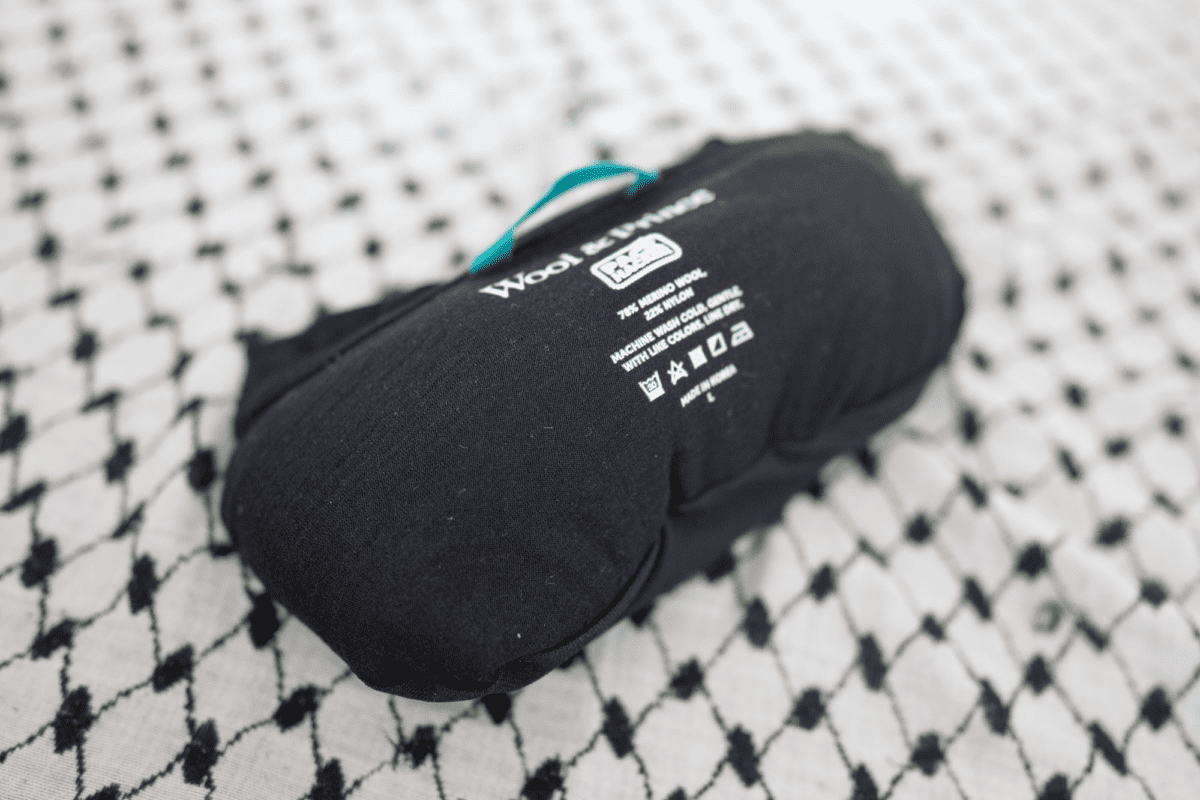 The only worry I have is that you'll have to stretch the collar when inverting it and doing so repeatedly will likely result in a saggy collar. I'll be monitoring to see if this happens and will update the article accordingly.
Conclusion
The Travel Tee offers two additional pockets over the regular Wool&Prince Merino T-Shirt at an extra $10. Whether you need is depends on the way you see yourself using it. Personally, I prefer the regular version and see no need for the added features, but once again, it comes down to individual preferences.
Additional Images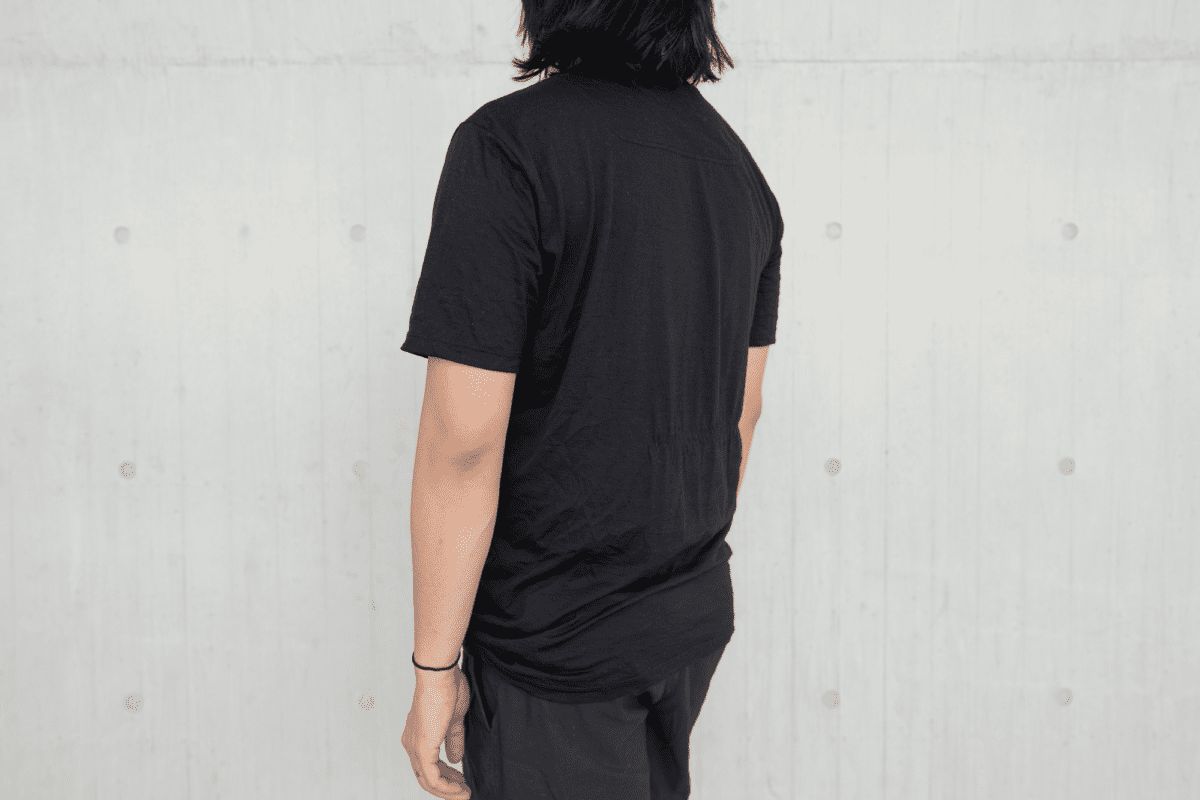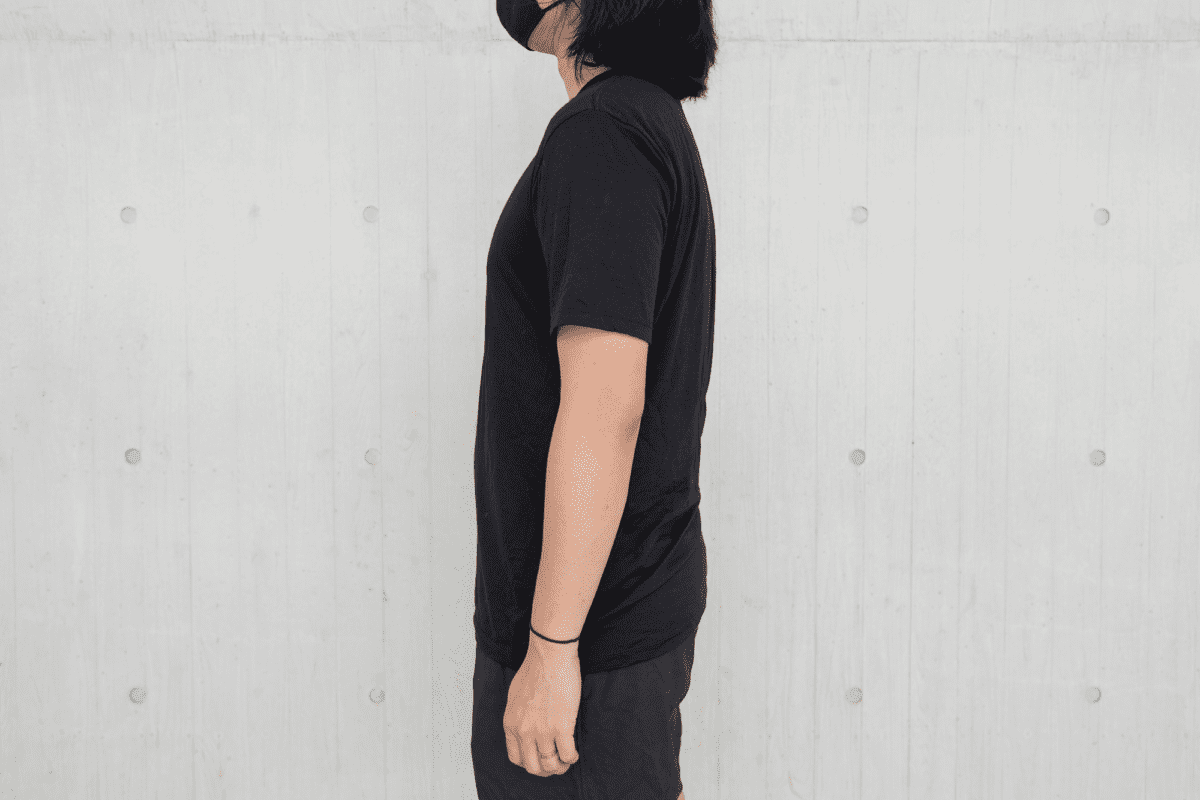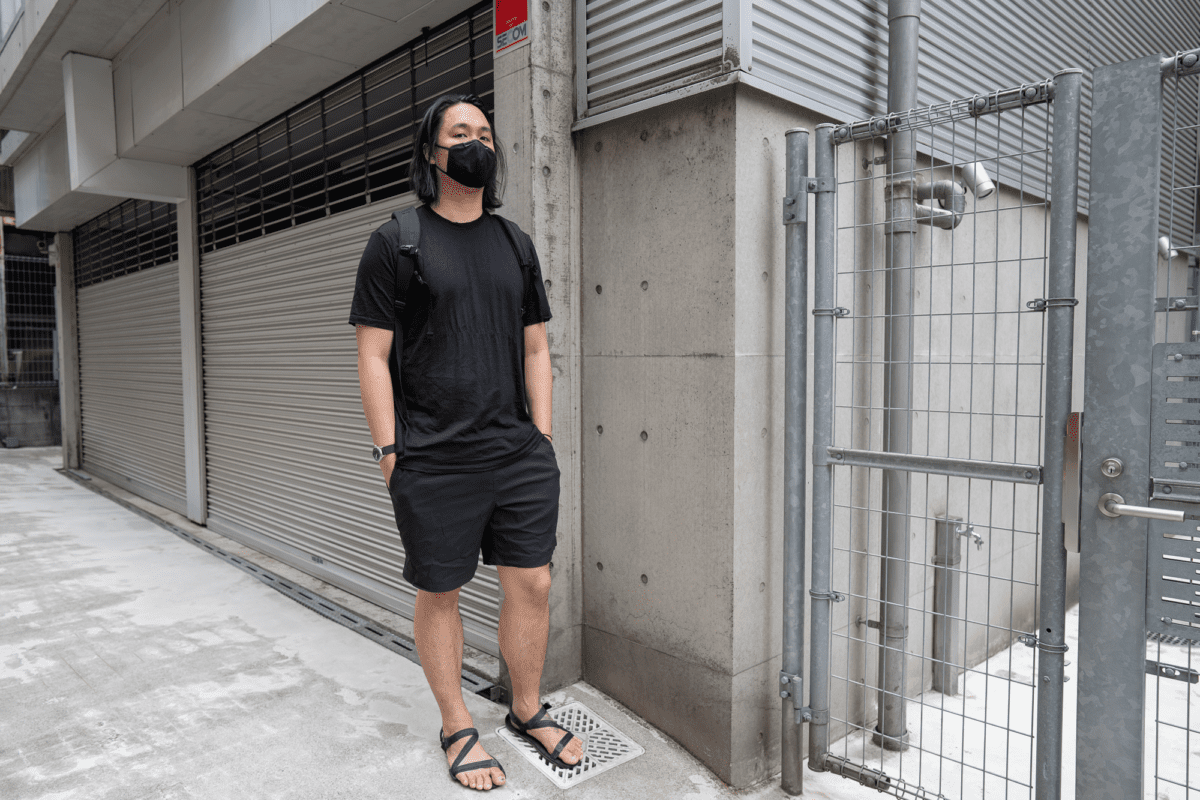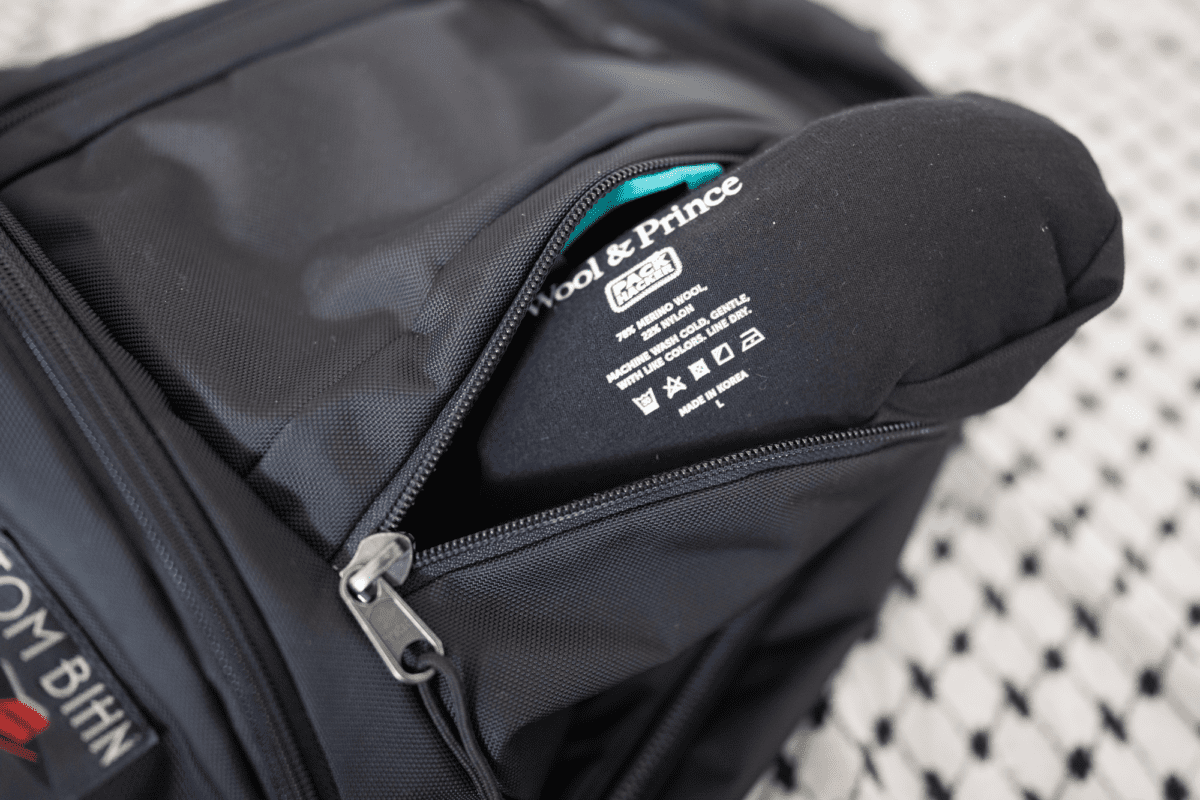 Like this review? See all of my in-depth reviews.
Also, consider supporting me by being a Patreon. Every cent given will go back into improving the content of this website.