This website is made possible by readers. I may earn a small commission when you buy through the links in this article at no extra cost to you. Learn more.
The Wool&Prince Travel Hoodie is a hoodie designed for travel. While I think almost all of Wool&Prince's products work well for travel, I'm curious to see how much more travel-ready a hoodie can get.
Details
Price $228 on woolandprince.com
Material French Terry (75% merino / 22% nylon / 3% spandex)
Fabric Weight 235 gsm
Overview
Since I started this website, I've reviewed some pretty amazing products. There is a reason I always try to review more than one product from the same brand. It's to achieve a more holistic understanding of the brand.
With a bird's eye view on the spectrum of products, I could identify which products are the hits and misses. But, you know a brand has done things right when they have overwhelmingly more hits than misses.
Wool&Prince is one such brand.
What first drew me to Wool&Prince was their brand philosophy. "Wool & Prince is founded on the idea that guys get more out of life when they have fewer things.". As an aspiring minimalist, I completely agree. People often associate minimalism with the number of things you own. For me, the essence of minimalism is about "getting more out of life". Owning less is simply a means to an end.
Fewer things mean you have more resources to invest in the best versions of those things. You also get the enjoy those things at a higher frequency. This is reflected in Wool&Prince's products. They are the very best of the very few.
Having previously-reviewed products like the Wool&Prince Henley and Wool&Prince Shirt, the formula behind Wool&Prince isn't rocket science; high quality, simple design, on the backbone of merino wool.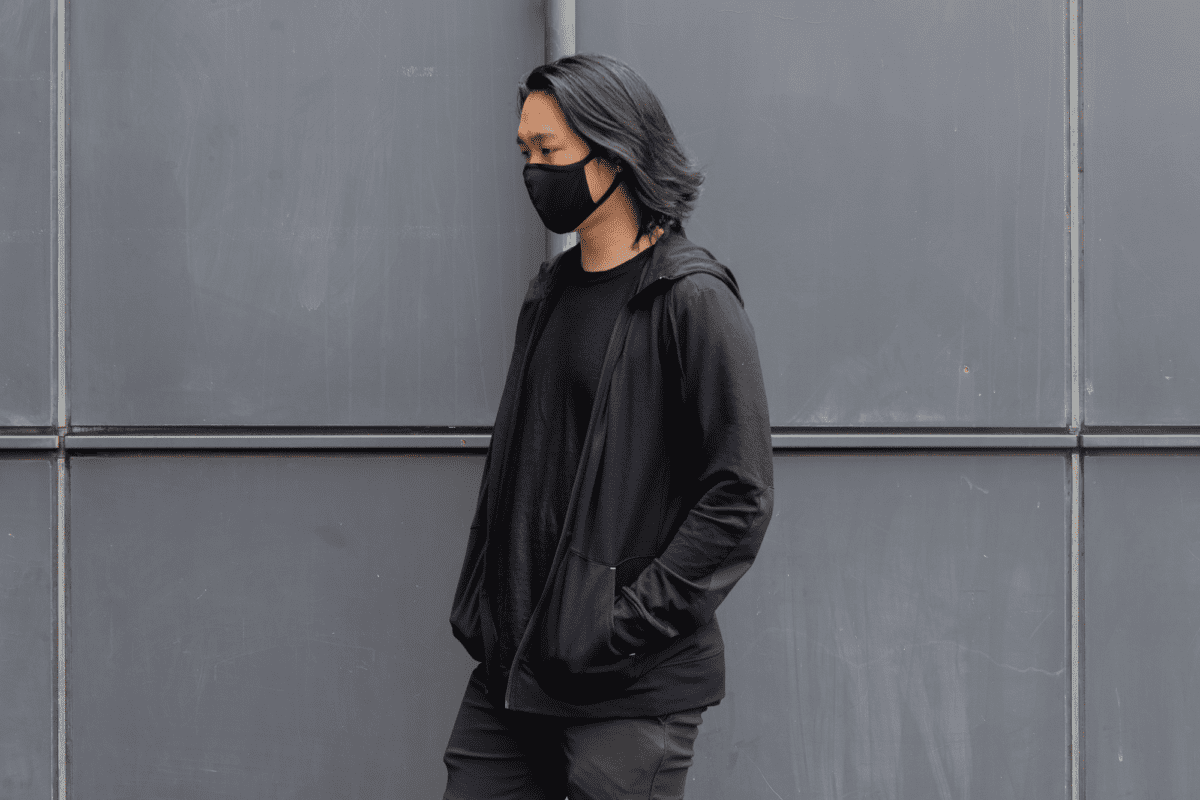 While this formula might sound common, especially with brands like Outlier and SEAGALE employing a similar formula, Wool&Prince is arguably one of the first few brands which brought merino wool into the spotlight.
Wool&Prince's founder, Mac, wore a merino shirt for 100 days without washing. The story became viral and turned an insanely successful Kickstarter campaign into the company Wool&Prince is today.
The Travel Hoodie, along with a Travel Tee and Neck Tube, is part of the travel collection designed in collaboration with Pack Hacker. In case you've never heard of Pack Hacker, they are one of the most well-respected gear review sites for the one bag travel community.
But no one likes ads, so I got rid of them. If my articles helped you, I ask for your support so I can continue to provide unbiased reviews and recommendations. Every cent donated through Patreon will go into improving the quality of this site.
I'm a little on the fence when it comes to collaborations between brands and media outlets. While I can see the value add with collaborations between product companies, collaborations like this, or like the one between Pakt and Chase Reeves, feels like marketing to me.
This is why I'm glad to be able to review the product and judge first hand if this collaboration is just marketing ploy to suck your wallet dry or offers real value that will elevate your travel experience.
Style
Unlike the Travel Tee, the Wool&PrinceTravel Hoodie comes in just one color, black. As someone who reviews primarily black products, I have no complaints. The entire hoodie is black with the exception of the reinforcement stitchings by the front handwarmer pockets and the loop on the inside of the collar. These are in Pack Hacker's brand color green.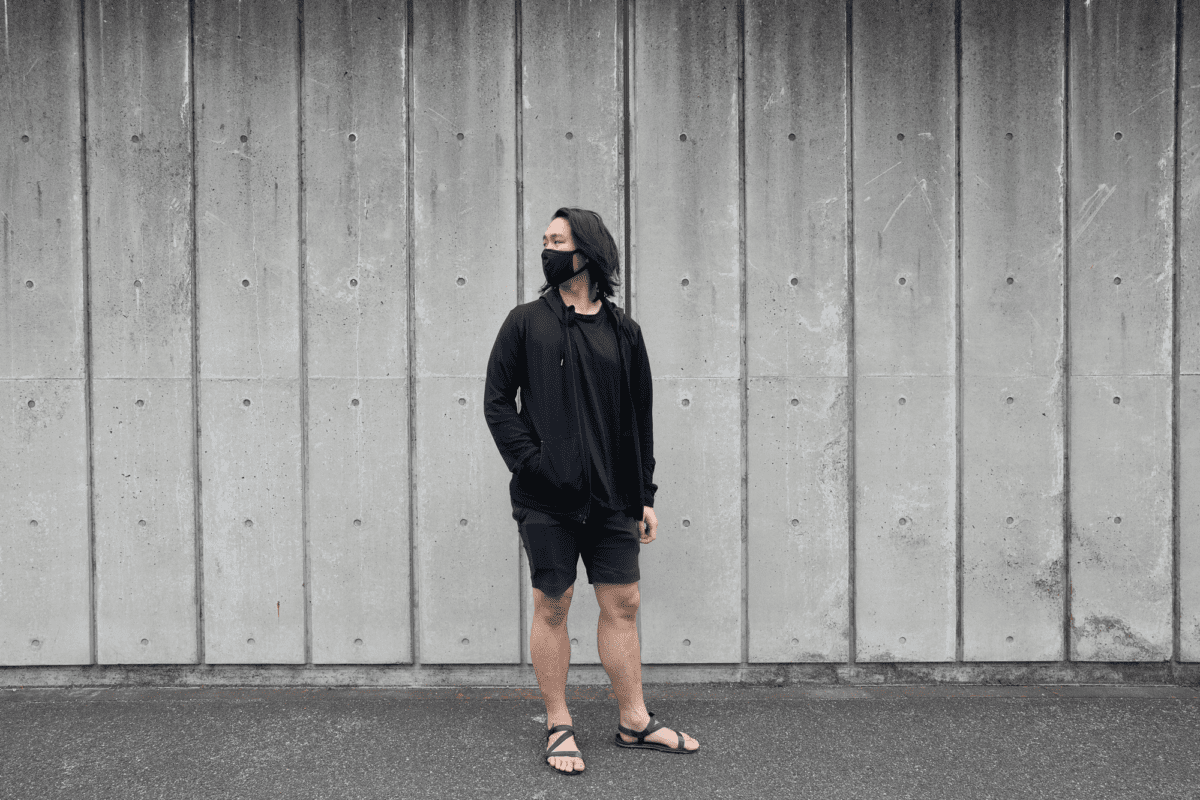 While I'm usually allergic to any form of branding, however small, I'm not naive enough to expect brands to resist it. This is also one of the reasons why outliers like Outlier (see what I did there?) hold such a special place in my heart.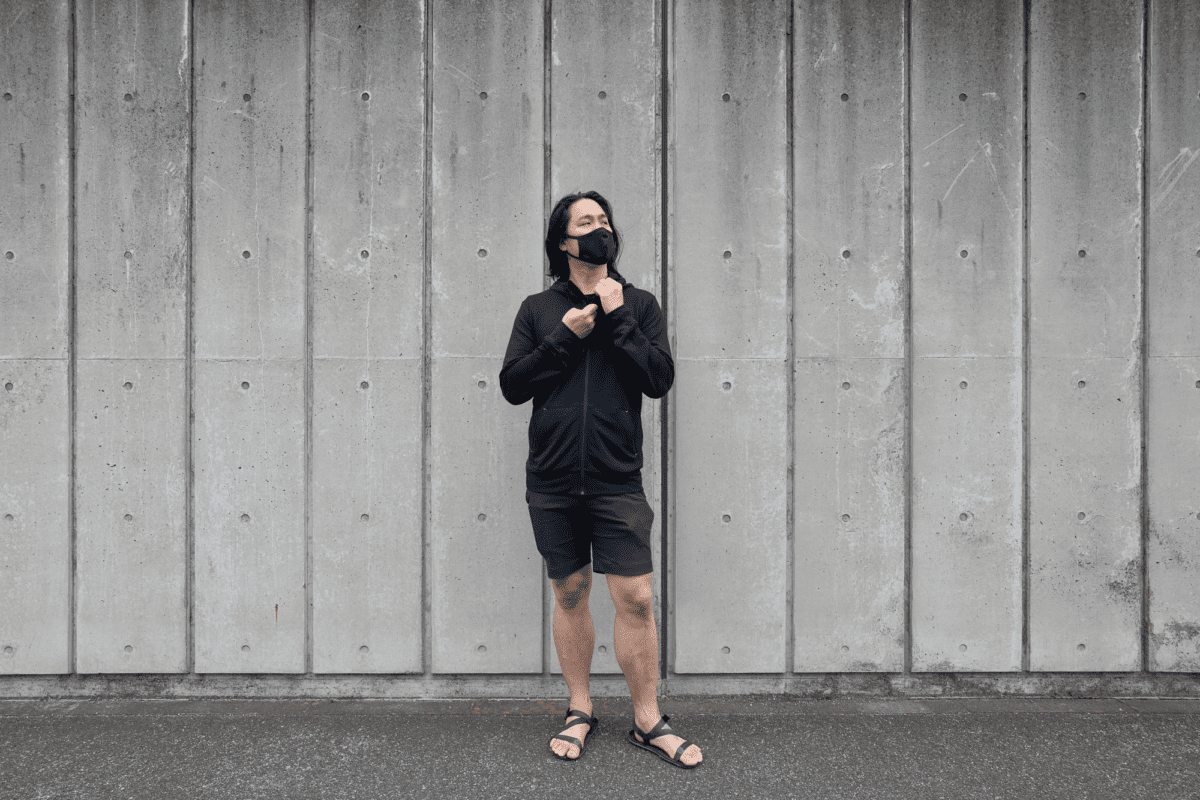 Different material for the forearm and hood
While not immediately obvious, the forearm and hood reinforcements use a different material, which is in a slightly lighter color than the rest of the hoodie.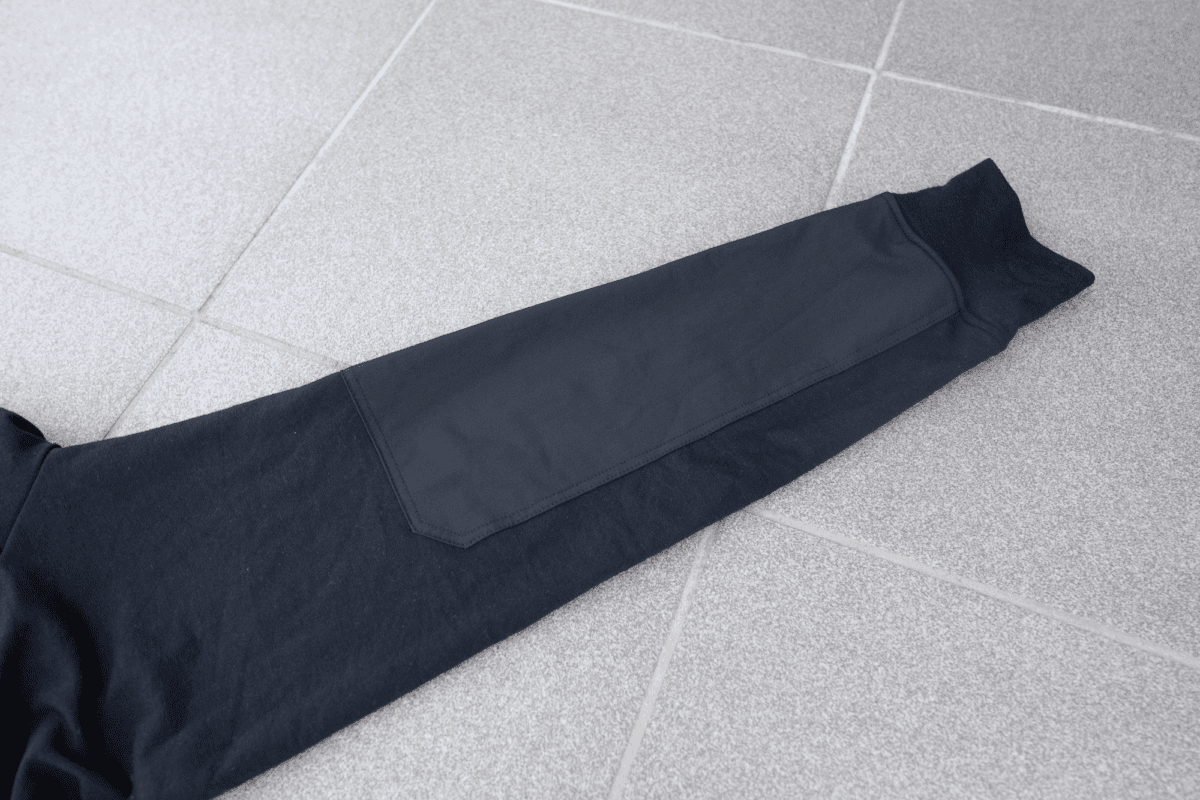 Fit is consistent with other Wool&Prince products
I'm 6 ft and about 200 lbs and got my usual size, a large. My experience with Wool&Prince is that their sizing has always been consistent. They follow the standard American sizing but fit just slightly slimmer for a more modern look. The Wool&PrinceTravel Hoodie offers no surprises with sizing and fit. I would recommend you to go true to size.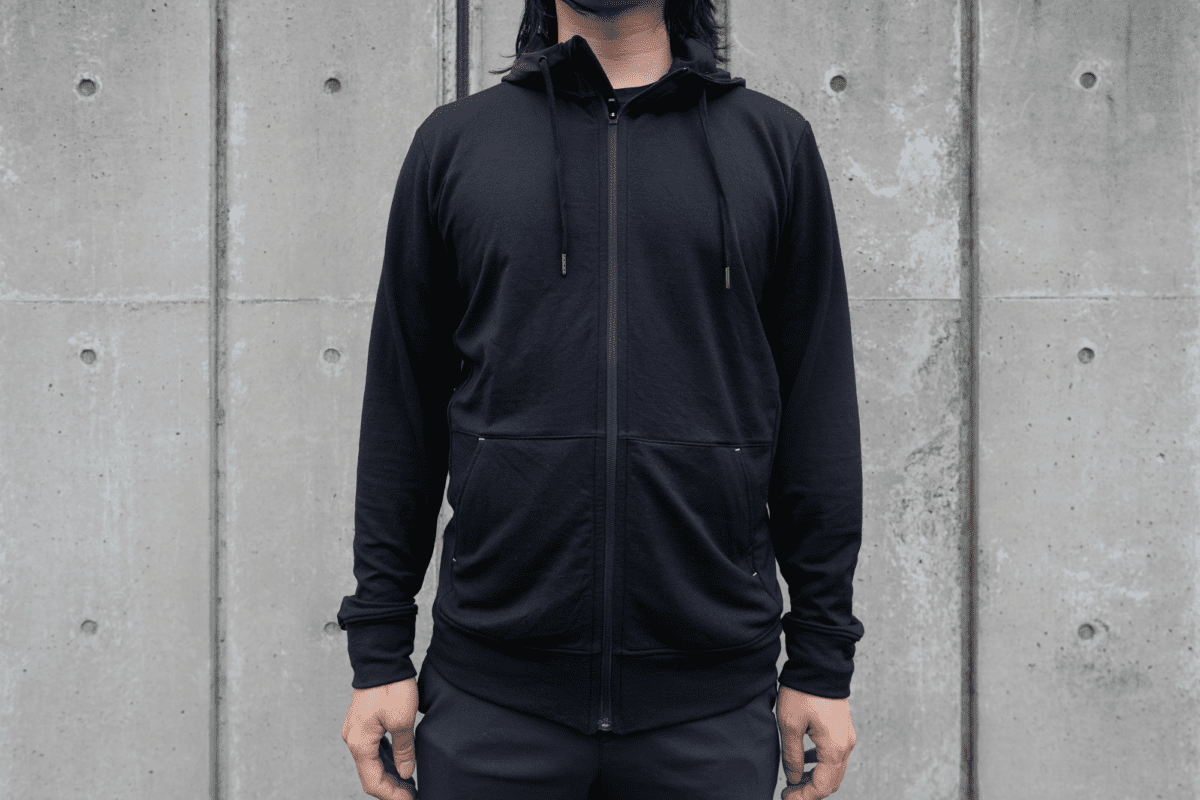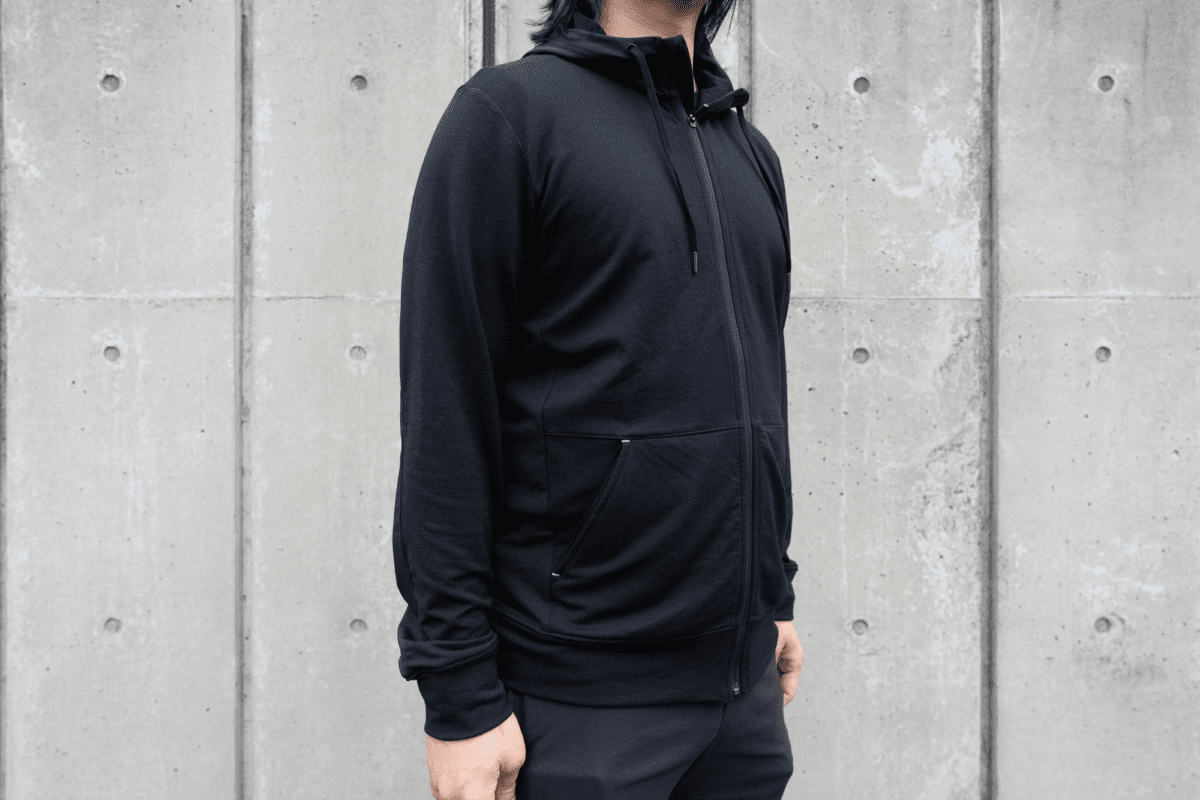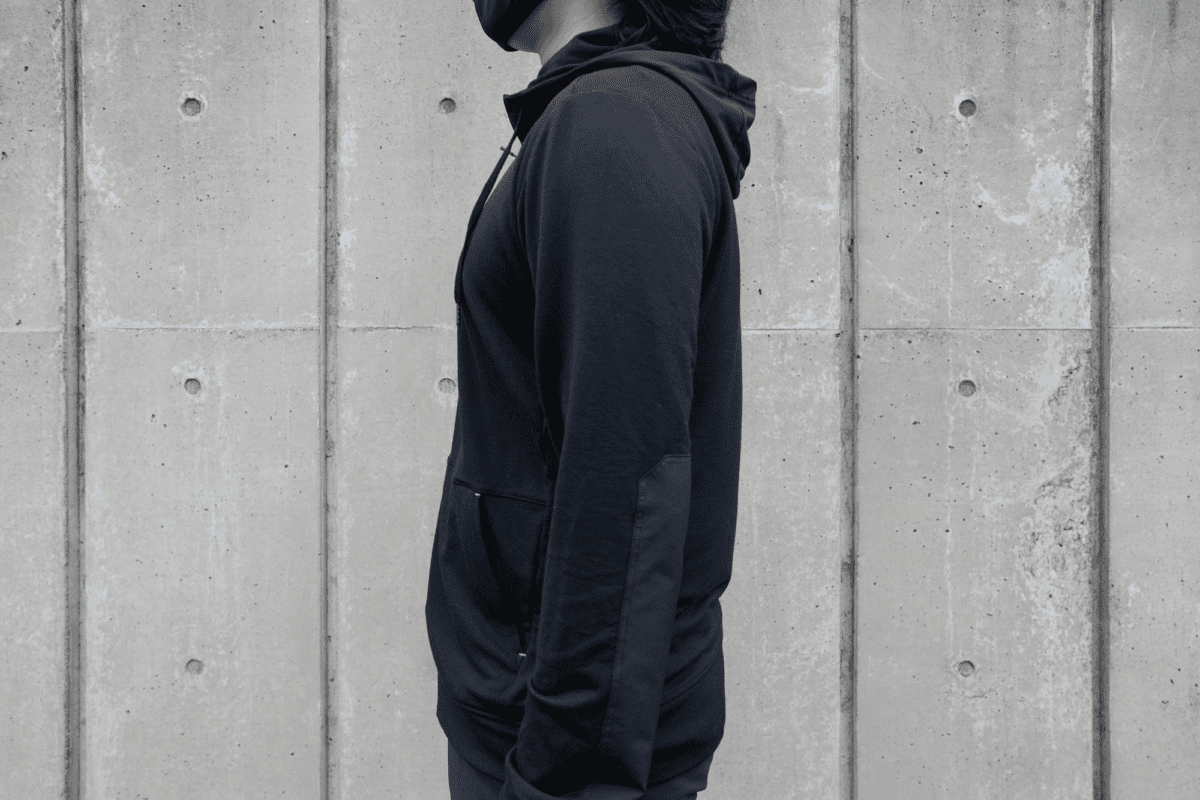 The hood isn't what I would call oversized, but it is generous enough that it'll cover my big head without it feeling like it'll slip off all the time.
Hoodie looks simple, but not necessarily in a bad way
The hoodie looks nice but doesn't look as premium as the price commands. I can't quite put my finger on why that is. It could be the subtle difference between the two materials used. Or it could be that that merino wool can look like cotton at a glance, and there isn't anything premium about a regular cotton hoodie. Or it could also be because hoodies at the above $200 price range are far and few. But, given that it's a hoodie meant for travel, this is probably preferred.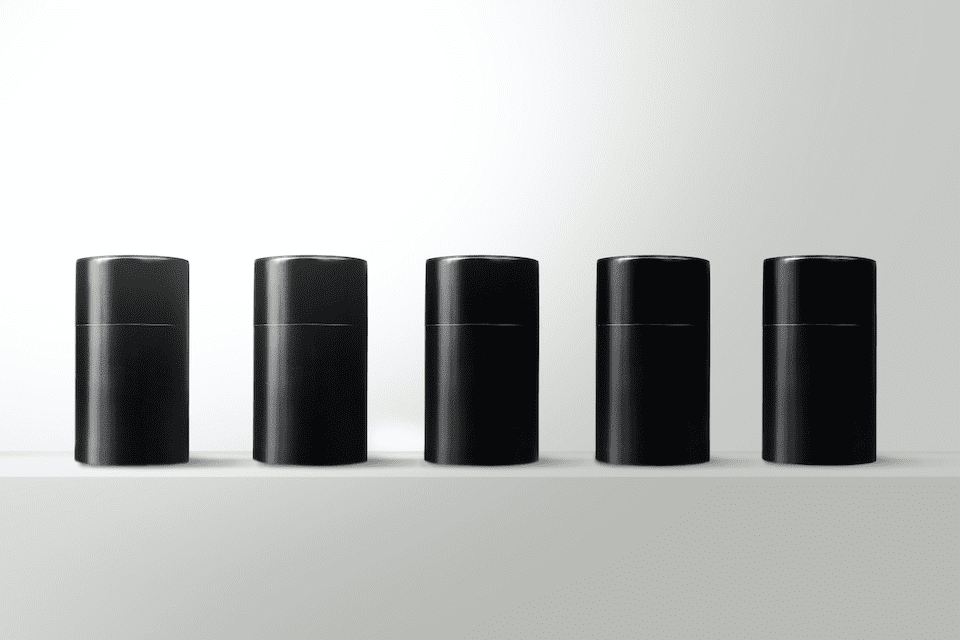 I found a 100 year old company that would create these heirloom quality canisters for me. They are handmade and will keep your tea leaves, coffee beans or anything that you need dry for years to come.
or read review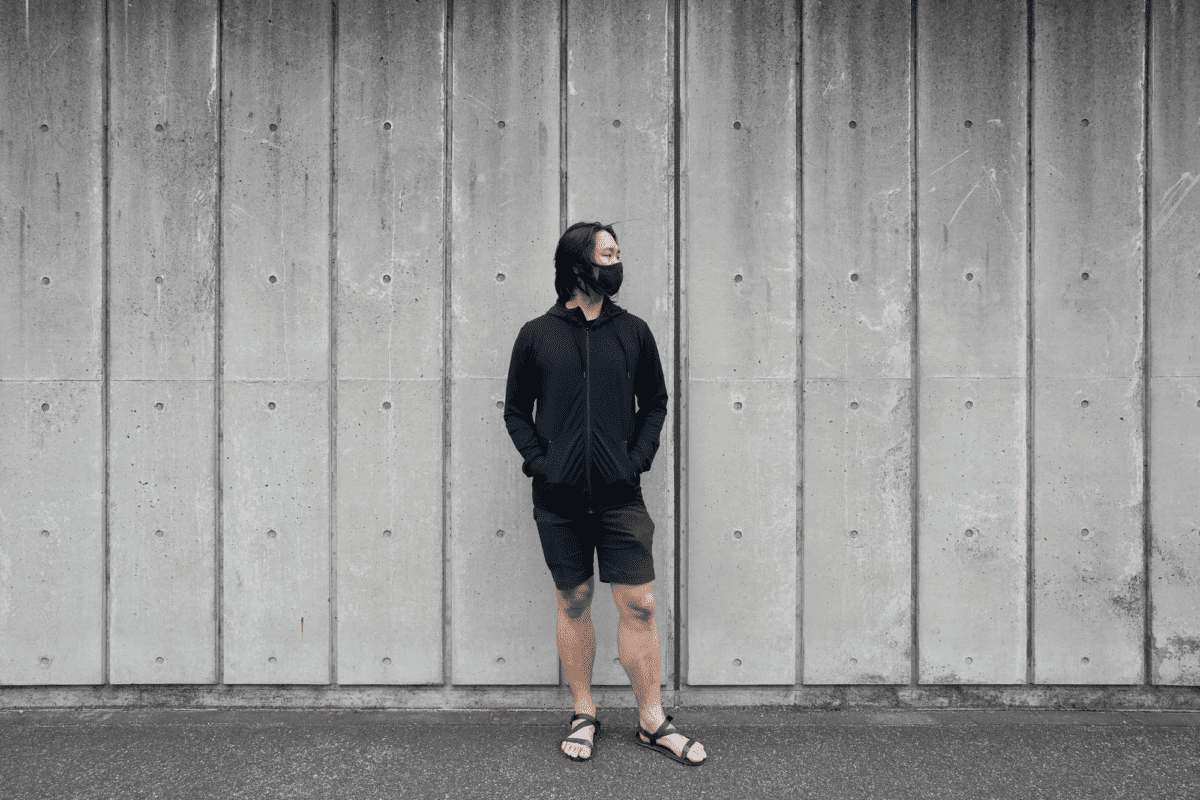 Criminals flock to those that stand out like mosquitoes to bare skin on a humid summer night. Blending in is one of the best ways to minimize the target on your back. The Wool&PrinceTravel Hoodie looks like a regular, ol' hoodie and is superior in avoiding the average American tourist look. Let's avoid the fanny pack and camera around the neck if we can as well.
Material
The material used is French terry. French terry refers to the knit fabric which loops on one side with soft piles on the other, which is a plush texture you'll recognize from your comfiest sweatshirt.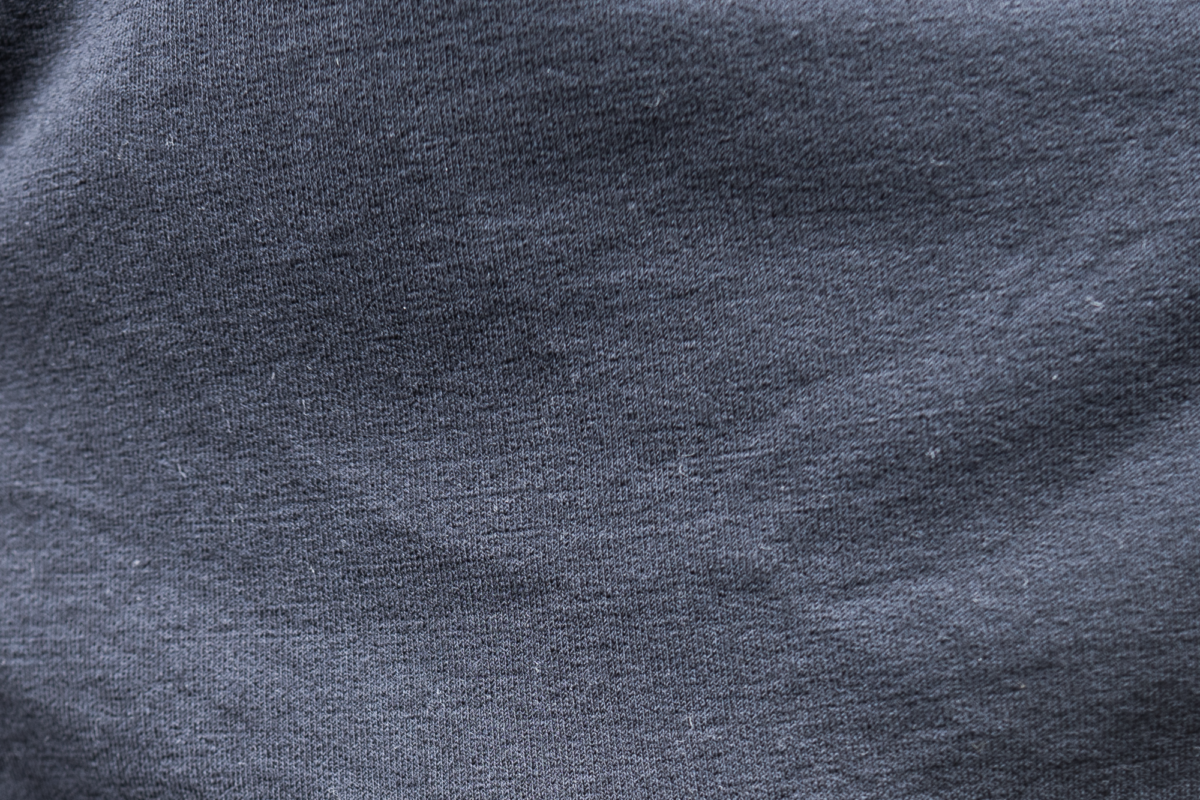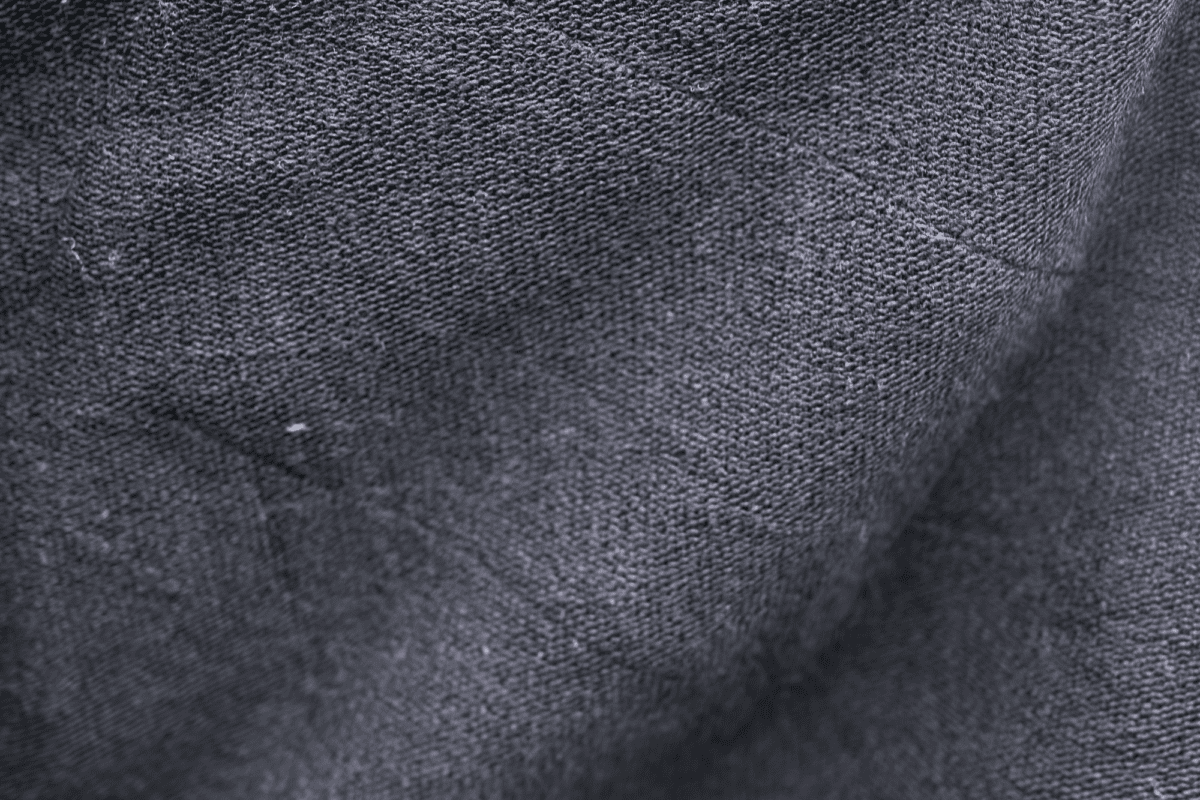 French terry is often made with 100% cotton or with a small percentage of spandex. In the Wool&Prince Travel Hoodie, it's made up of 75% merino, 22% nylon, and 3% spandex.
In case you haven't already heard of the magic of merino wool, be sure to read my in-depth guide to learn about the wonders of the fabric. The spandex is for stretch, while the nylon is added for durability.
While some purists might be tempted by the allure of 100% merino, I usually prefer merino blends like this. This is because you are unlikely to notice any practical benefits of 100% merino over merino blend. What you will notice, is that merino blends with nylon mixed in, tend to have better durability and a lower price, making it overall a better deal.
Fabric weight is on the lighter side for versatility
Another thing to take note of is the fabric weight of 235 gsm, which is typical of french terry. This is on the lighter side, close to the 200 gsm Outlier F.Cloth Hard Shirt. This means it'll be great for summer nights and as a mid-layer during colder seasons.
This will not work as your only layer during colder seasons. If you want something ultra-warm, be sure to check out the Outlier Hard/co Merino Hoodie.
Nylon reinforcements is in a different material
As mentioned before, there are reinforcement fabrics sewn as an additional layer at the hood and forearms and the material used is different, compared to the rest of the hoodie. I thought my eyes were playing tricks on me since it was not written anywhere in the product description.
Reaching out to Wool&Prince, I learned that the fabric used on the exterior of those parts is made of 90% nylon and 10% spandex, or referred to as stretch nylon.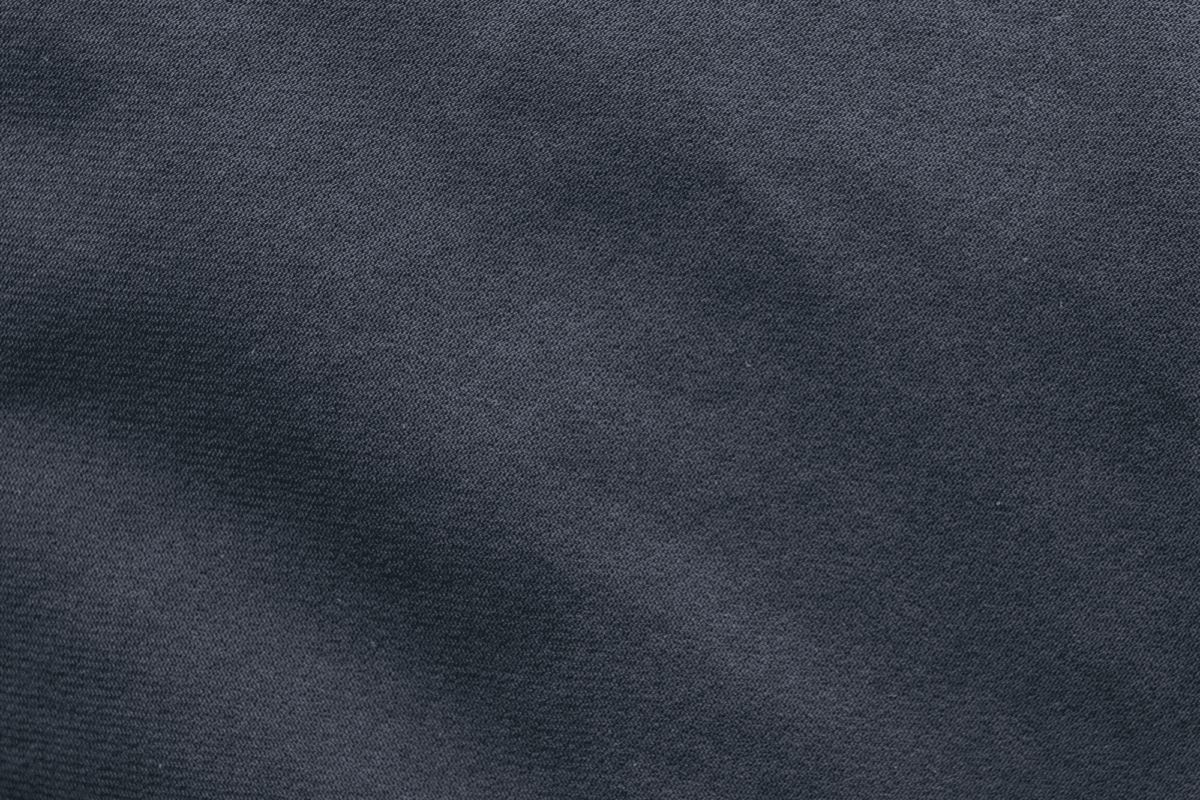 I can only assume that more nylon is needed to increase durability in high-stress areas. Especially if you are a digital nomad, your forearms are likely to get abrasion from rubbing against the desk when using a mouse.
The Wool&Prince Travel Hoodie was designed so that you can roll it up and pack it into the hood. While you can technically do so with any hoodie, the nylon hood gives that extra abrasion-resistance to function as a cover.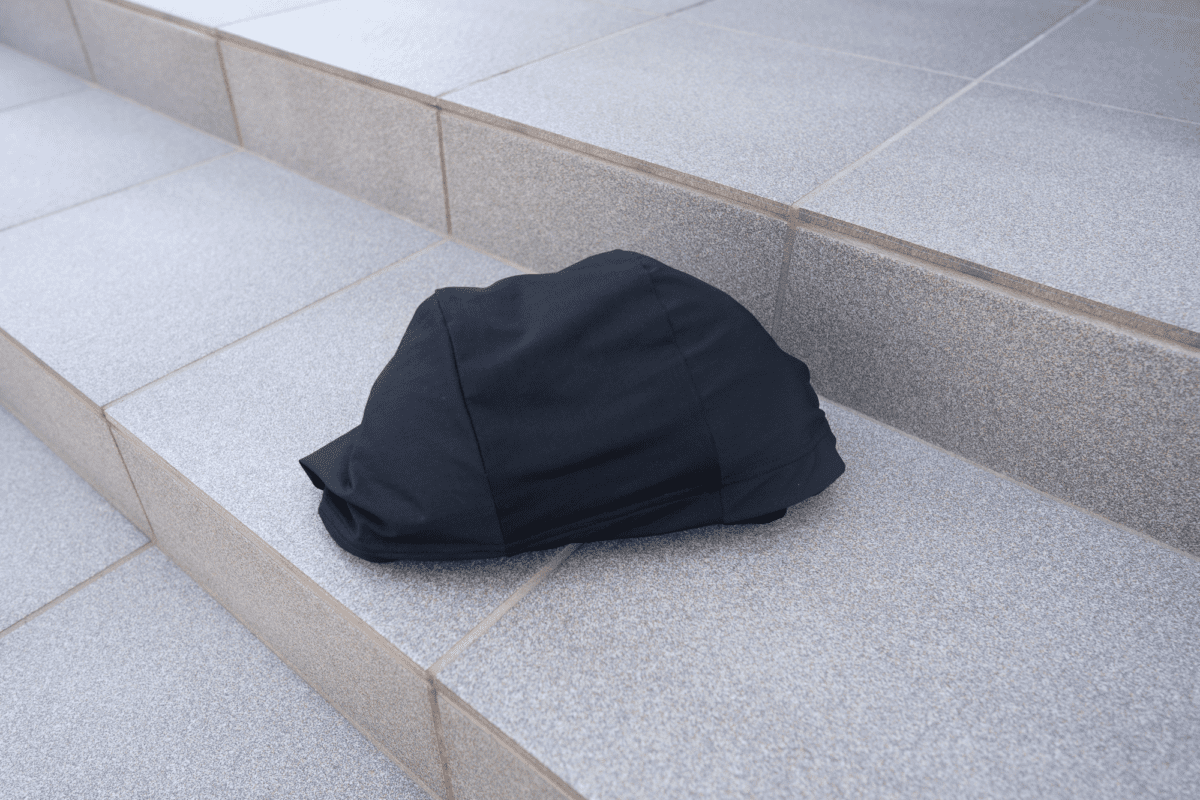 The Stretch Nylon also has better water repellency, which makes it perfect for the hood.
YKK zippers with a surprising detail
It should be no surprise that YKK zippers are used. These zippers from Japan are widely considered as the best in the industry and you'll not go wrong with them. I've never ever personally experience or even heard of a YKK zipper failing. Ever.
The fabric that runs behind the zipper actually extends over the top. This prevents the zipper from coming in contact with your face. If you are an avid hoodie-wearer like I am, this is a little detail that you never knew you couldn't do without. I haven't seen this in any other hoodies, probably due to the complexity of implementation, so big thumbs up to Wool&Prince for having it in.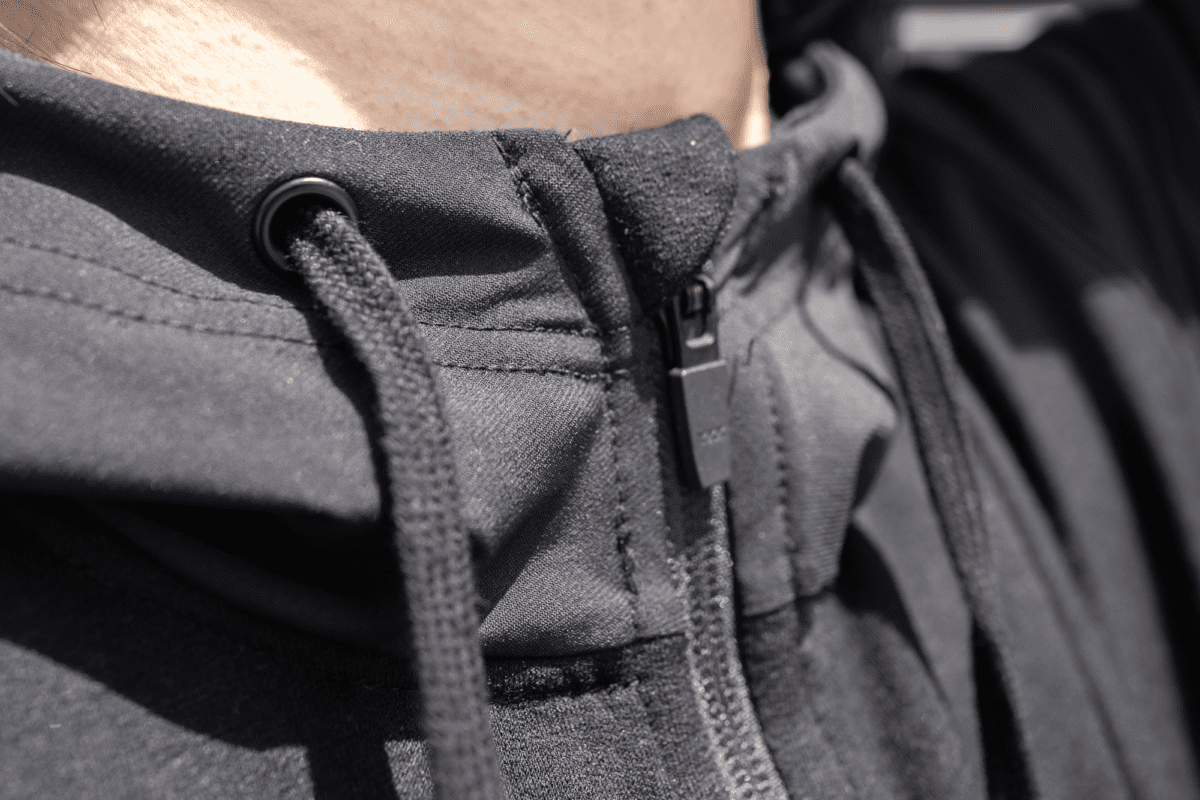 Pockets with zippers are the real MVP
Like zippers on pants' side pockets, zippers on a hoodie's handwarmer pockets are something that I've been advocating for a long time.
Sideway facing pockets without zippers are practically unusable for me, especially during travel. If things don't fall out, petty thieves are going to reach in. Zippers solve both problems.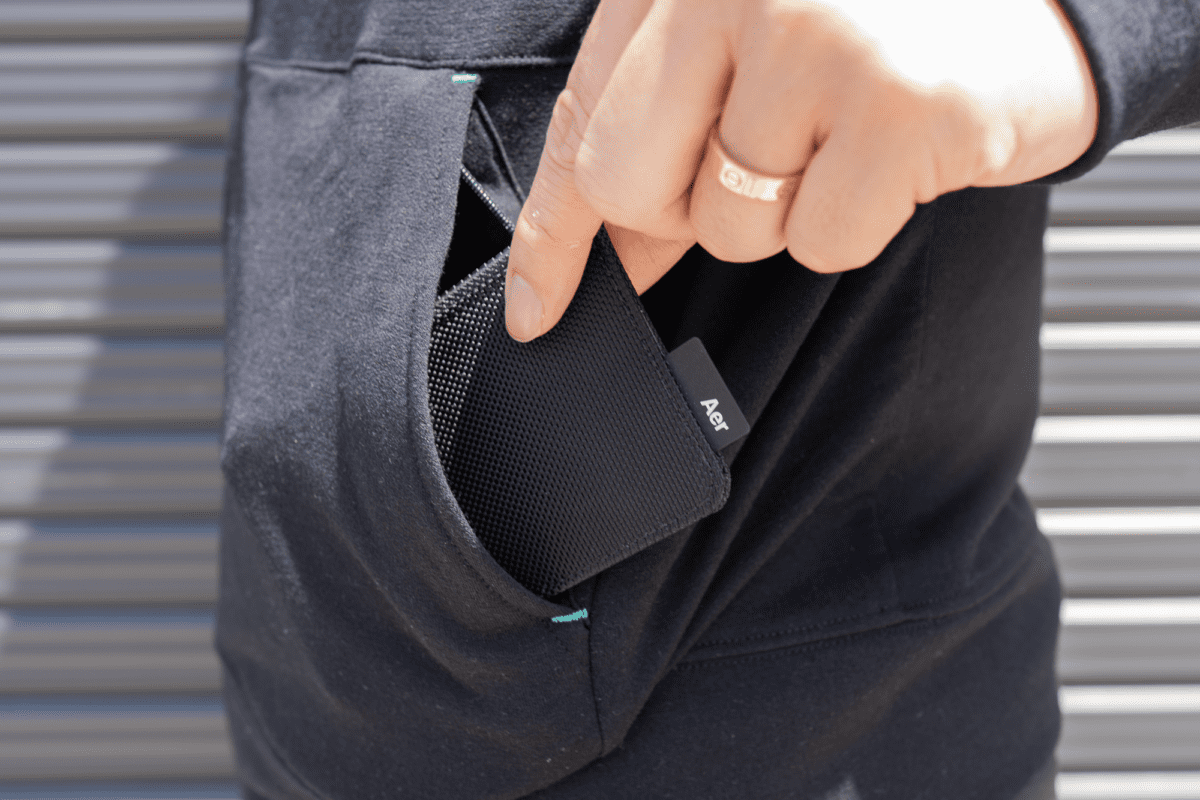 In the left pocket, there is a smaller slot designed to give an additional layer of security if somehow the zipper has been breached.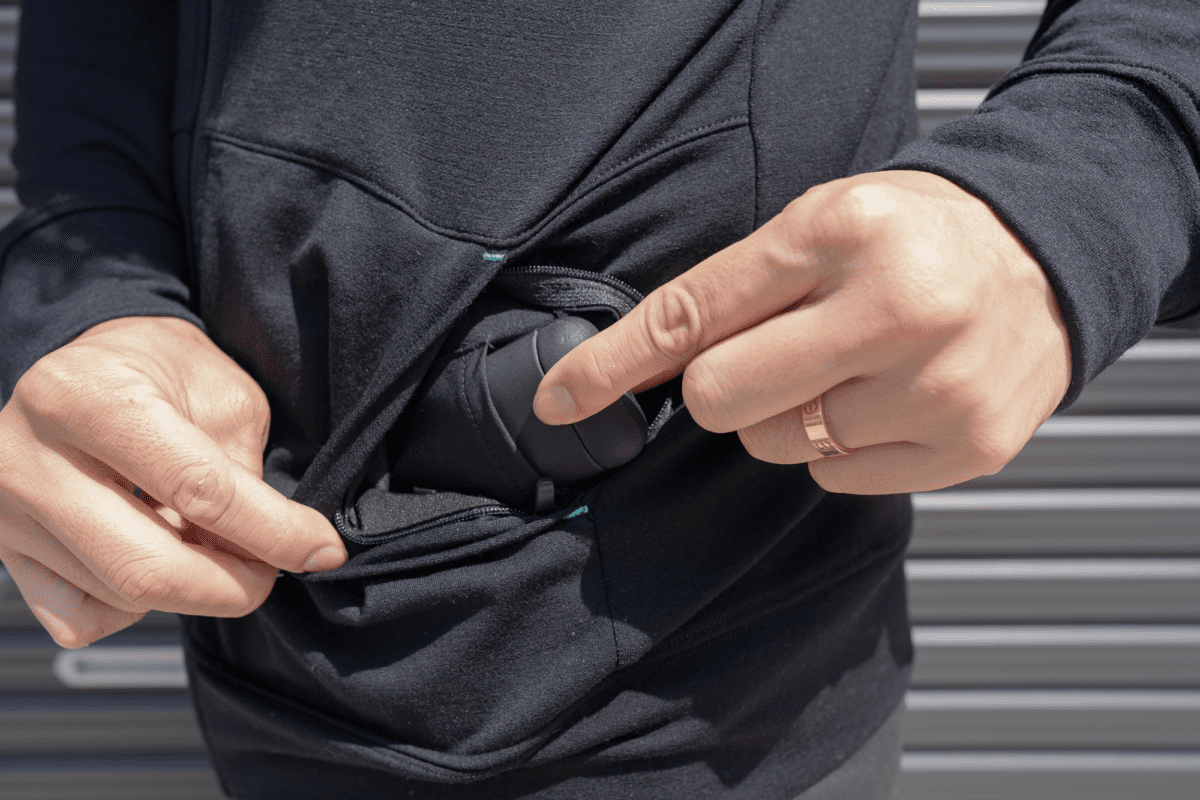 Usage
There are a few things that I really like about this hoodie. I have quite the collection of outer/mid layers but compared to those, this hoodie has noticeably more stretch. The combination of generous stretch and the luxurious feel of merino wool makes it very comfortable, even when used as loungewear.
Even when it isn't exactly chilly, I sometimes just like the snugly feeling of wearing a hoodie. The great thing about the Wool&Prince Travel Hoodie is how light and breathable it is. It feels perfect for rainy days or cooler nights when traveling to tropical countries. For colder countries, this would be great as a mid-layer but I would not recommend it as your only layer.
Water repellency is nominal
While water repellence isn't marketed, I noticed that the fabric has a nominal amount of water repellence. I used the very scientific method of splashing water onto the hoodie and found that there is a small difference in how water is repelled between the french terry and stretch nylon.
Water beads partially on the french terry while no beads form on the stretch nylon. However, the french terry absorbs more water, which is expected given the material.
Another factor is because the stretch nylon is reinforced over the french terry as an additional layer, and two layers of fabric will obviously provide more water resistance than one layer.
With the above differences, it's easy to see why the hood, the part exposed to rain the most, was reinforced with stretch nylon.
Update: 6 Months In
These have seen pretty sporadic use over the months that have no need for layers. It was in this winter (2020) that I see myself using it the most.
I especially love to use it as an mid layer that I can transition into loungewear. Once it gets almost filthy enough for a wash, I would wear to for my runs. It's perfect at around 33°F (1°C) as my only layer, allowing sweat to dissipate while keeping me protected from the wind.
While the hoodie has pretty much stayed in the same shape so far, I was disappointed to find that the YKK zipper used in one of the handwarmer pockets came off during a laundry wash, never to be seen again.
The one on the other side soon followed suit, coming off as I was pulling on it to close. I managed to get it back in place but I believe that there isn't a stopper to the zips and they are prone to falling off.
Update: 9 Months In
Wool&Prince sent me a replacement for the zipper issue, but I soon discovered it was not a manufacturing issue, but simply a design flaw. The zippers soon came off after a wash and I had to put it back in place and add stitching at the end of the zipper to prevent the pull from falling off.
Those who are thinking of biting the bullet on the hoodie might want take note that you would probably have to add some reinforcement stitchings to prevent this from happening.
Conclusion
At $228, the Wool&Prince hoodie does feel a little pricey, but not overpriced given Wool&Prince's track record of reliable products. I would love it if Wool&Prince would produce their own hoodie, which I can imagine to be a full merino blend hoodie without the nylon reinforcements and extra branding.
A travel hoodie is designed to take on a multitude of situations, climates, and use cases. In that sense, this does everything fairly well, but won't be the best at any one situation.
For example, a completely rainproof jacket like the Tilak Vega SD might be better for a rainy day, while an ultrawarm hoodie like the Outlier Hard/co Merino Hoodie might be your best bet as your only layer in winter.
The Wool&Prince Travel Hoodie is comfortable, repels light rain, keeps you warm within a certain temperature range, but ultimately not ideal for extremes. But if you are a minimalist who just wants one good hoodie that you could use in junction with other pieces, then this is one of the best choices you can make.
Additional Images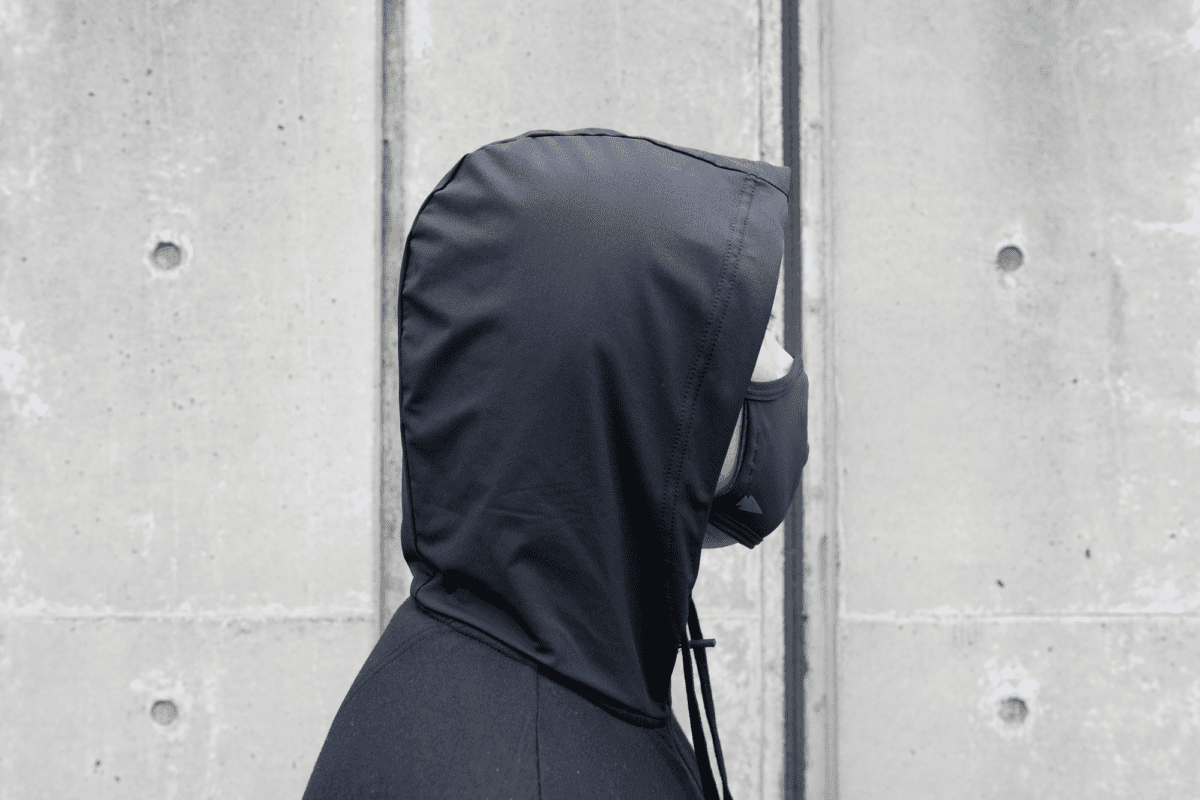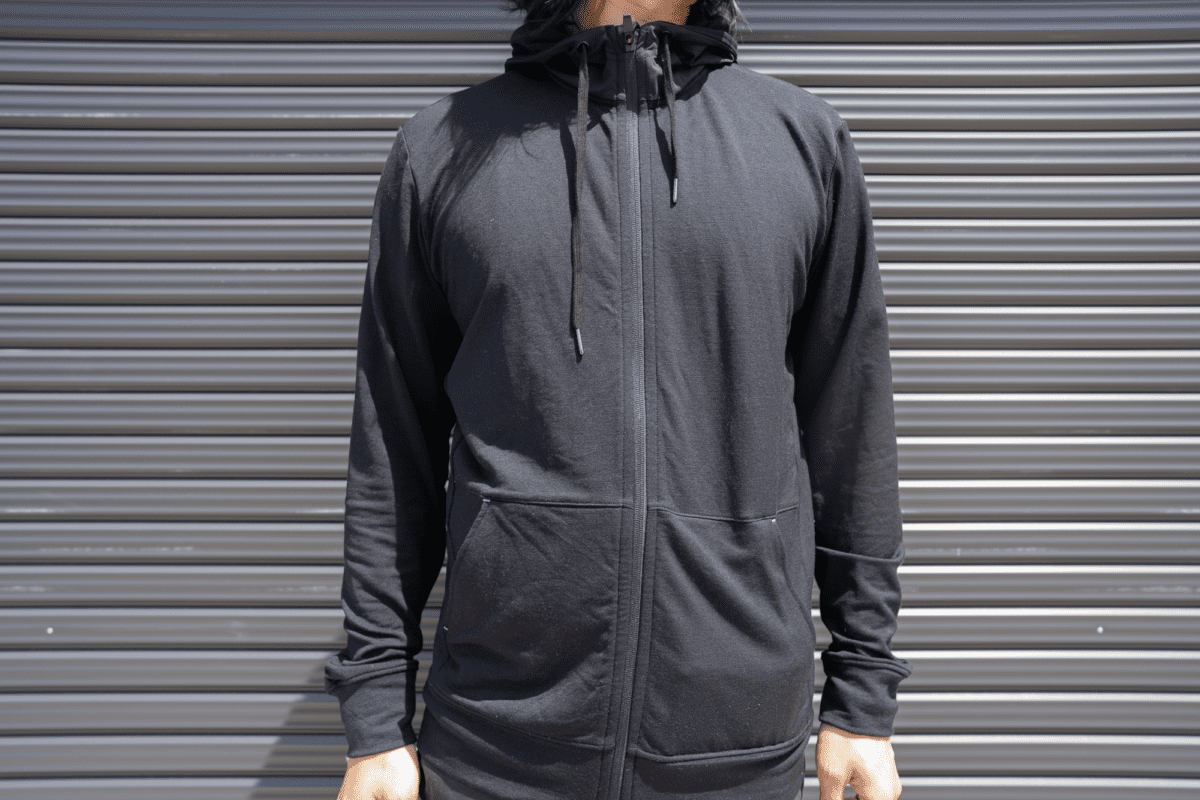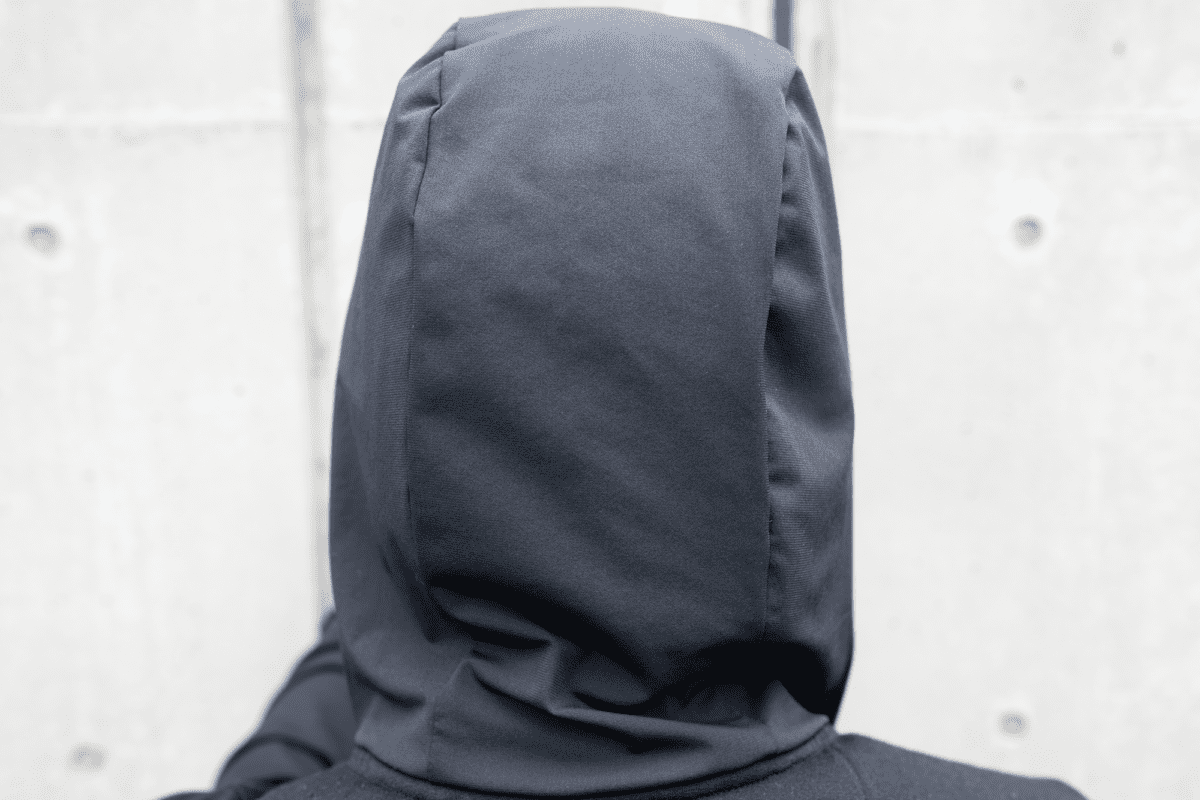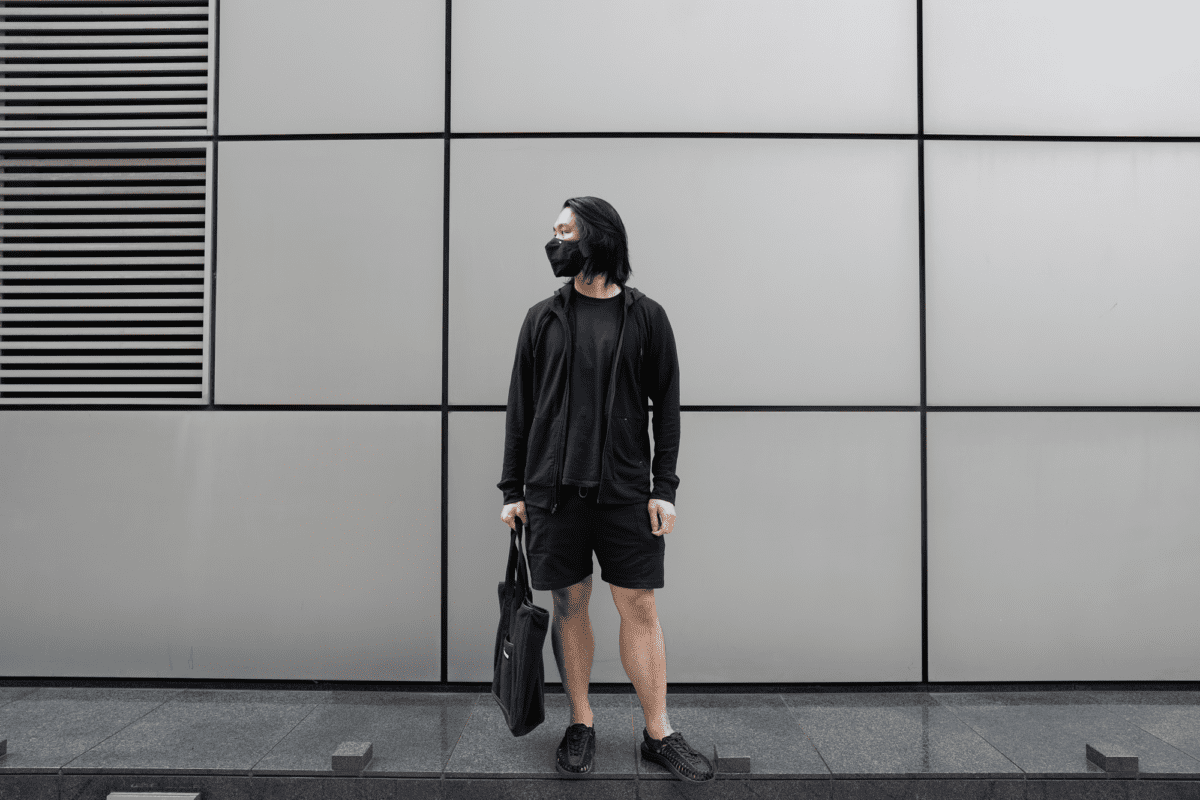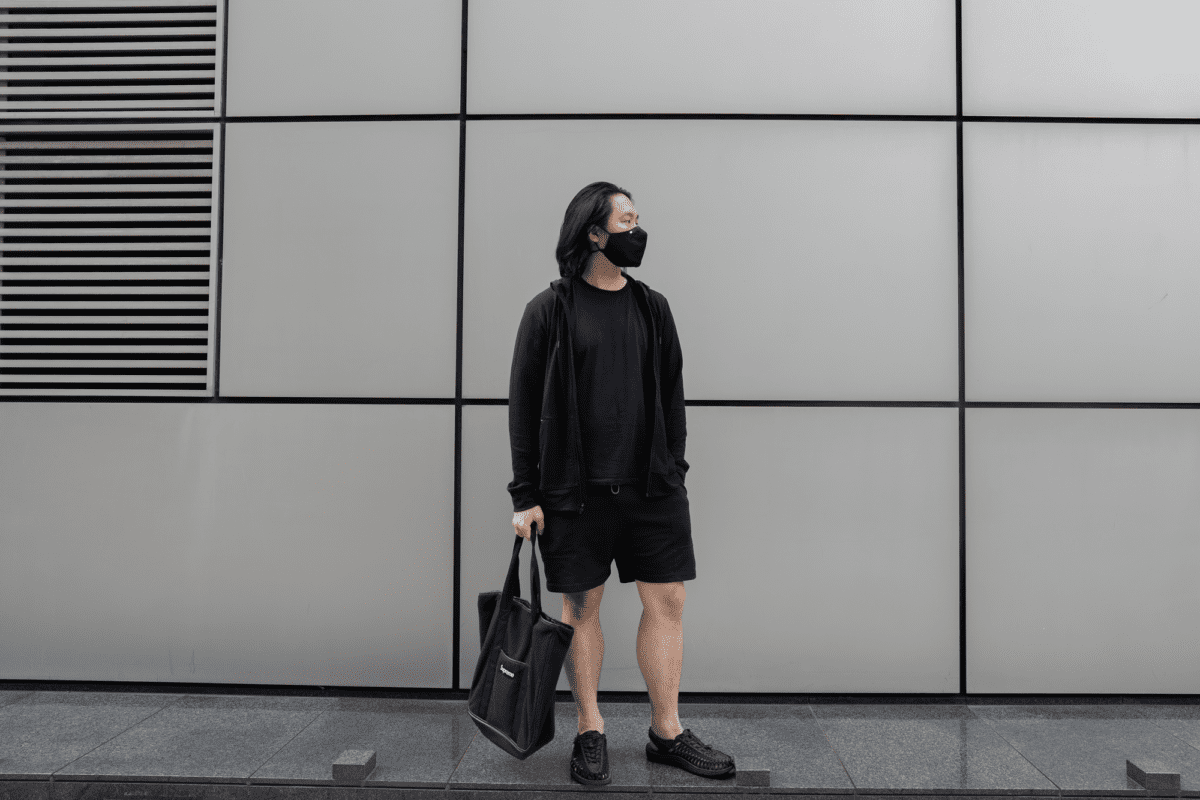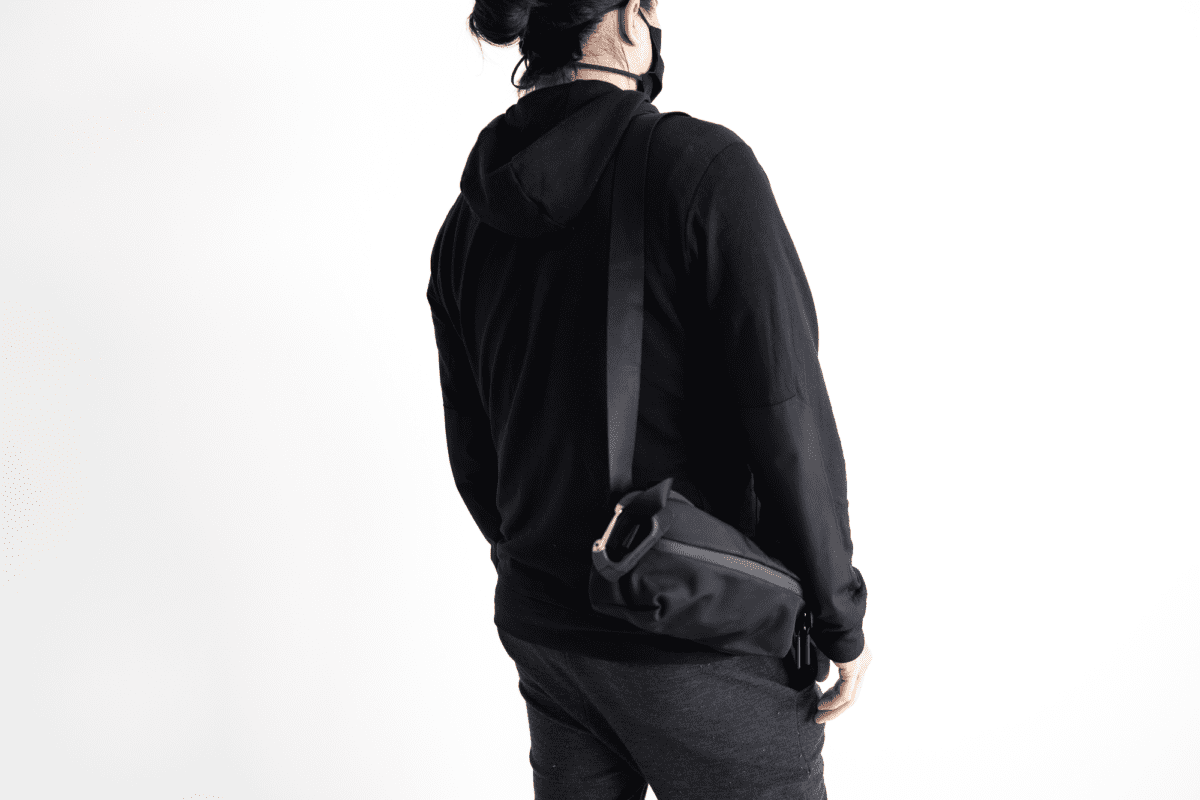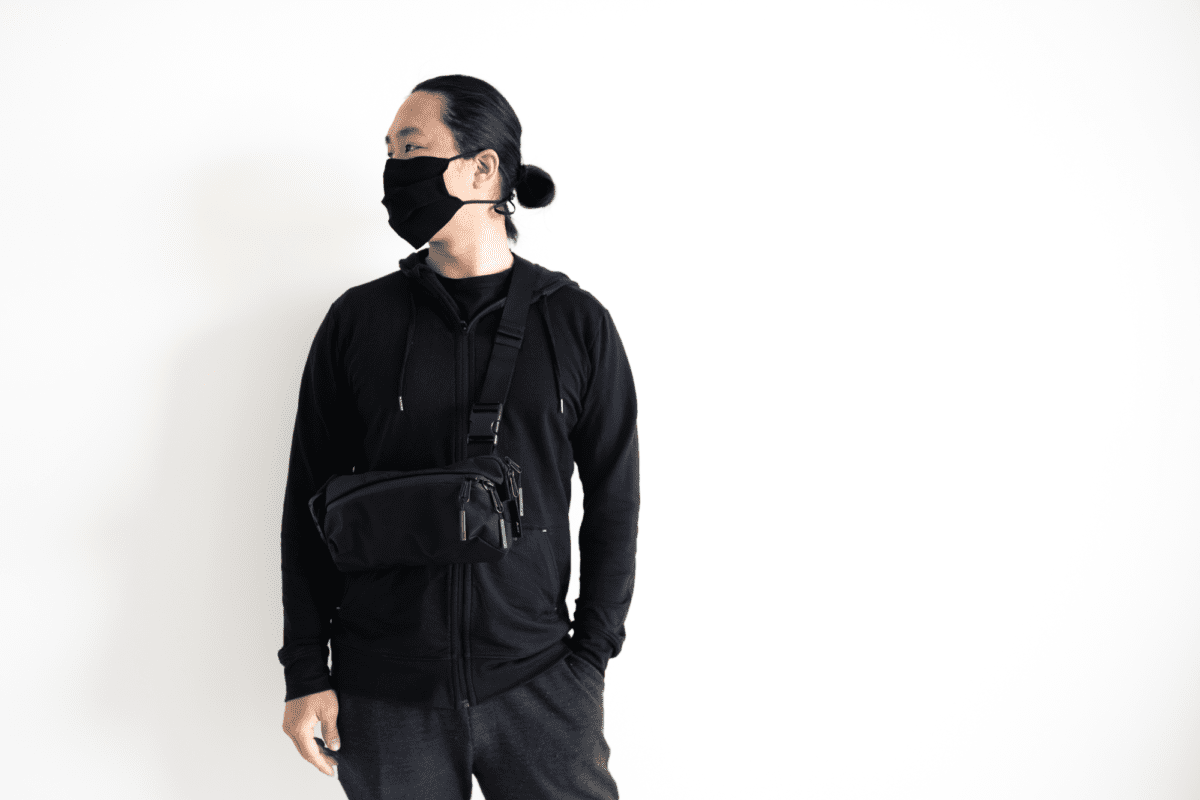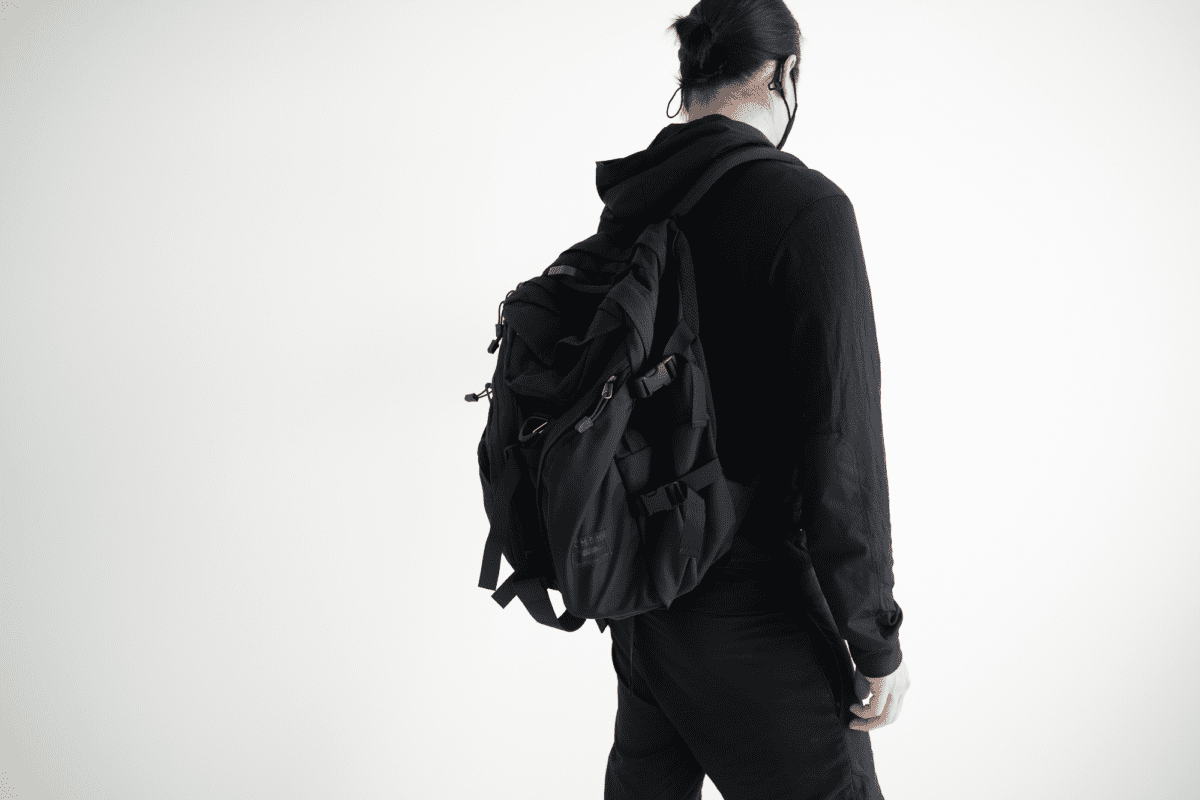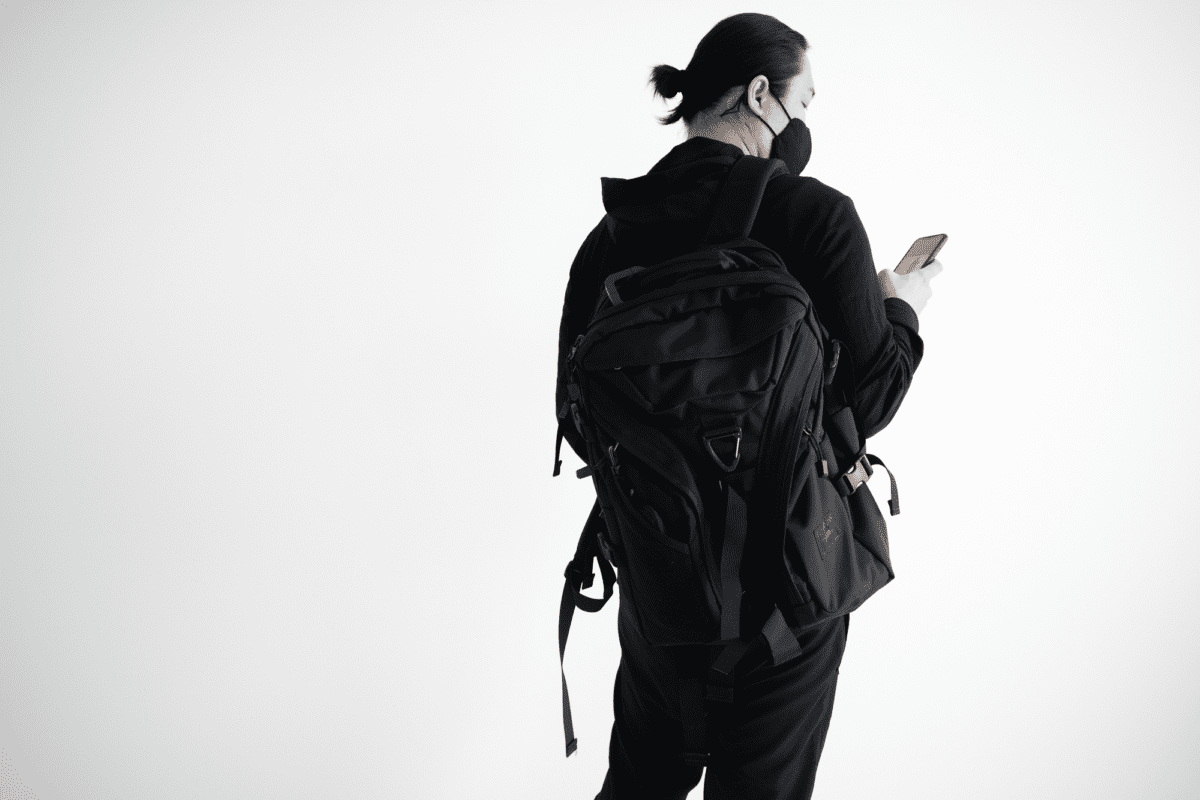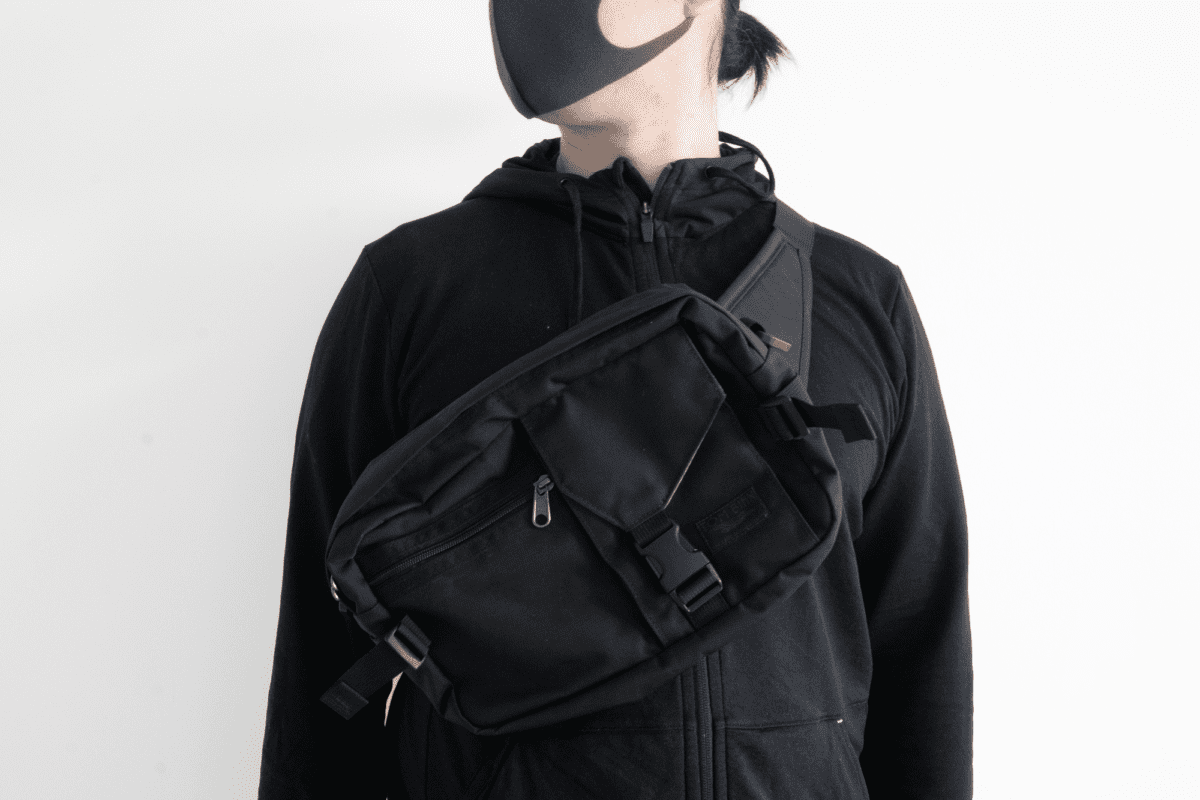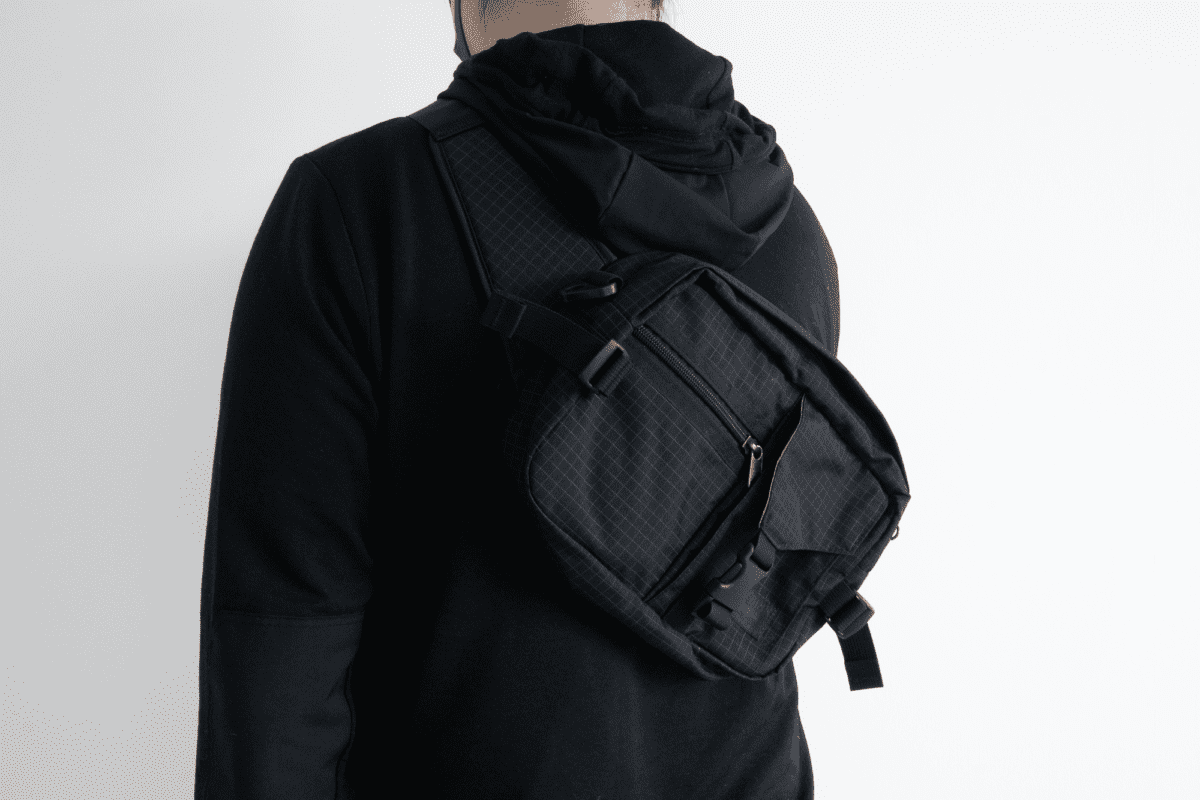 Like this review? See all of my in-depth reviews.
Also, consider supporting me by being a Patreon. Every cent given will go back into improving the content of this website.
Tagged hoodie jacket review wool&prince