This website is made possible by readers. I may earn a small commission when you buy through the links in this article at no extra cost to you. Learn more.
Details
Overview
I get most excited when I see an experiment, Outlier's way of testing the market with limited runs, graduate into a mainstay product offering. Such is the case with experiment 325, the Alienskin Bifold.
Even without having the product in hand, I can tell that the impractical-looking minimal style, and out-there "Alienskin" material are Outlier's characteristics that I love.
While I thought that the $88 is reasonable by Outlier's standard, I am sure most of you still want to know that you are paying for more than the name. Is the Alienskin Bifold truly out of this world and a worthwhile cosmic companion? Prepare for a deep dive, and bad space puns.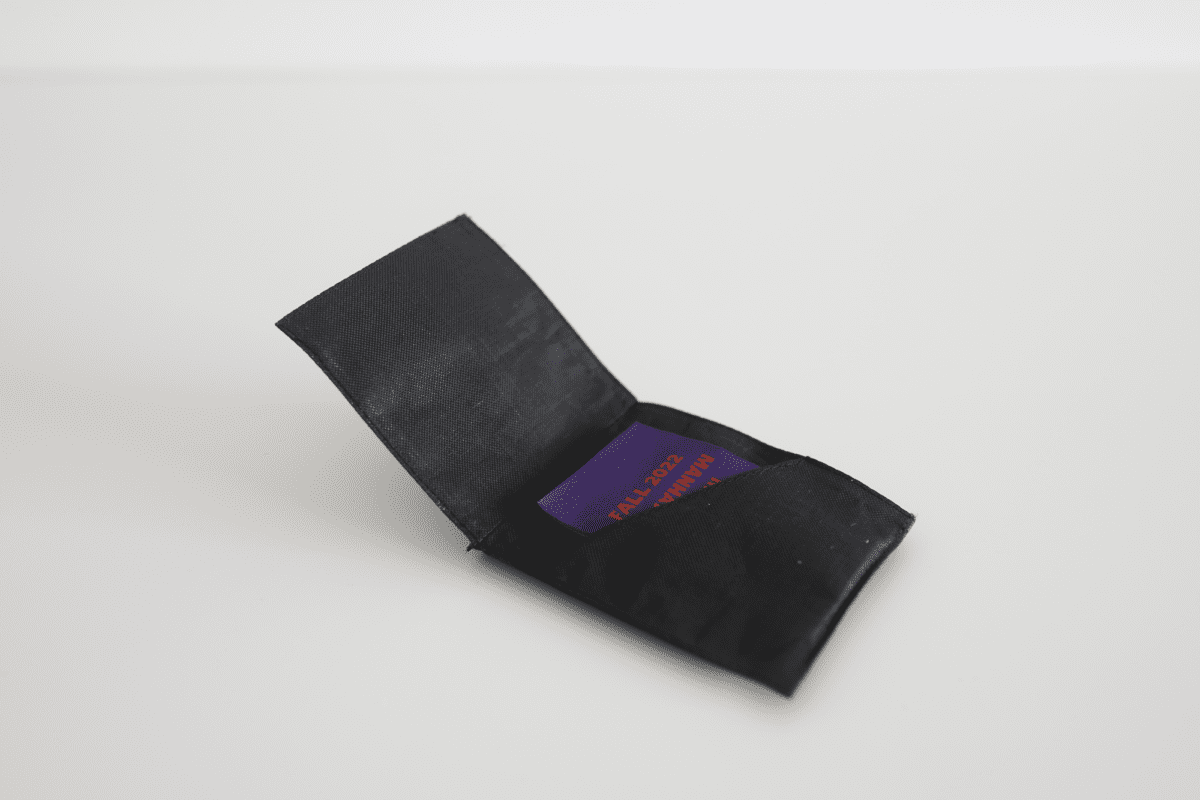 Style
Outlier is known for their minimalistic designs; one of the reasons why I love them. But the Alienskin Bifold takes it to the next level. The bifold uses exactly four pieces of fabric; one for the exterior, two for the interior, and one for the slot.
The exquisite fabric boasts a charcoal hue, casting a glimmer as light lands on its surface. The intricate weaves lends an air of ruggedness, accentuated by the fabric's crumpled texture.
The harmony of these elements, coupled with its nonconformist, unstructured silhouette, gives it an avant-garde allure. Effortlessly transcending the boundaries of conventional style and the space-time continuum, it is either the pinnacle of haute couture or a high schooler's DIY project.
While the material is supple, there is a distinct paper-like rigidity that causes one side, the one without the card slot, to gracefully flare up, something I consider a touch of playfulness. It looks unsightly, almost boisterous depending on how much dough you pack. That flap is also slightly shorter than the other side, giving it an intriguingly asymmetrical form.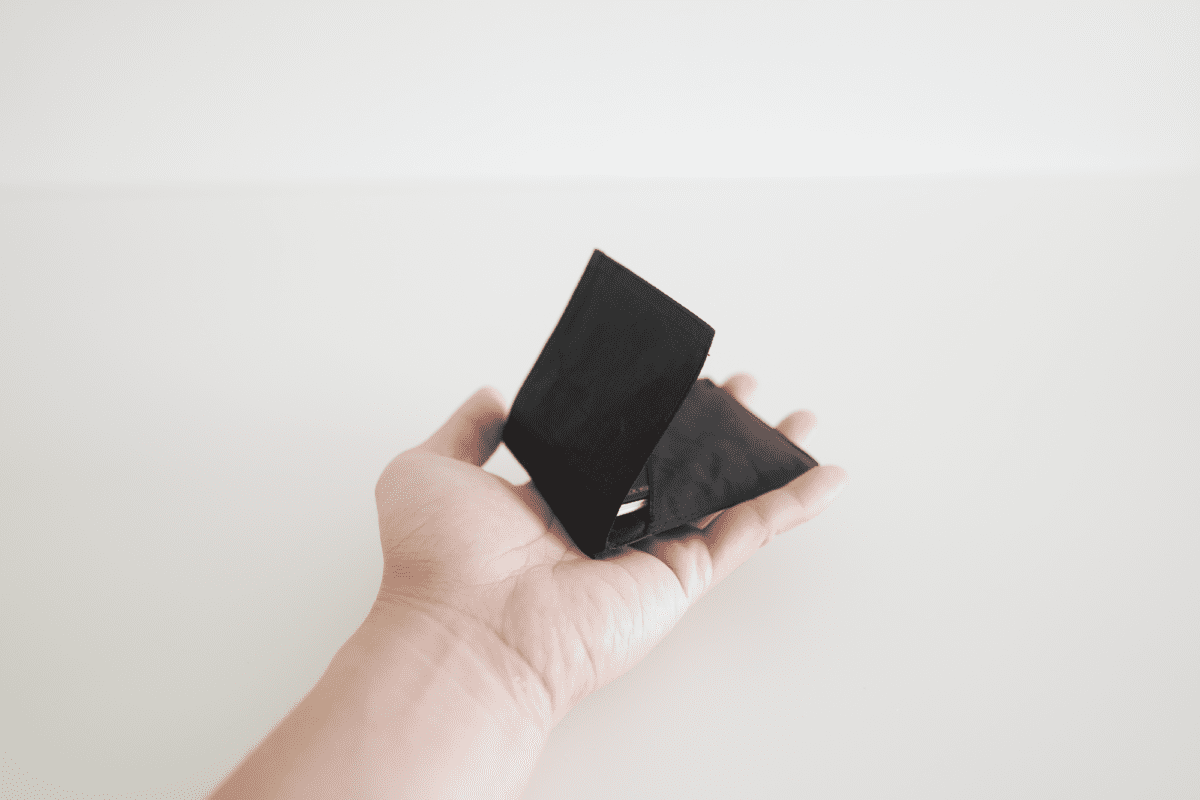 For those who care for appearances, perhaps a nice leather wallet might be more fitting. I, for one, find the look immensely charming. It embodies the edginess I've come to expect from Outlier's signature style. Its weathered appearance almost looks like it would deter potential thieves with its uniquely worn-in appeal.
Material
With the history of humans getting abducted by aliens, Outlier has figured out the technology to not just enact revenge and abduct aliens, but skin them to yield fabric… Cue the X-Files theme.
ET-lovers, rest assured. Alienskin is just Outlier's way of calling their double Dyneema fabric. When it was released as an experiment, Outlier claimed the material was their last scraps and no longer obtainable. Perhaps the production issue has been solved now that it is no longer an experiment and they are able to source more of that extraterrestrial textile.
But no one likes ads, so I got rid of them. If my articles helped you, I ask for your support so I can continue to provide unbiased reviews and recommendations. Every cent donated through Patreon will go into improving the quality of this site.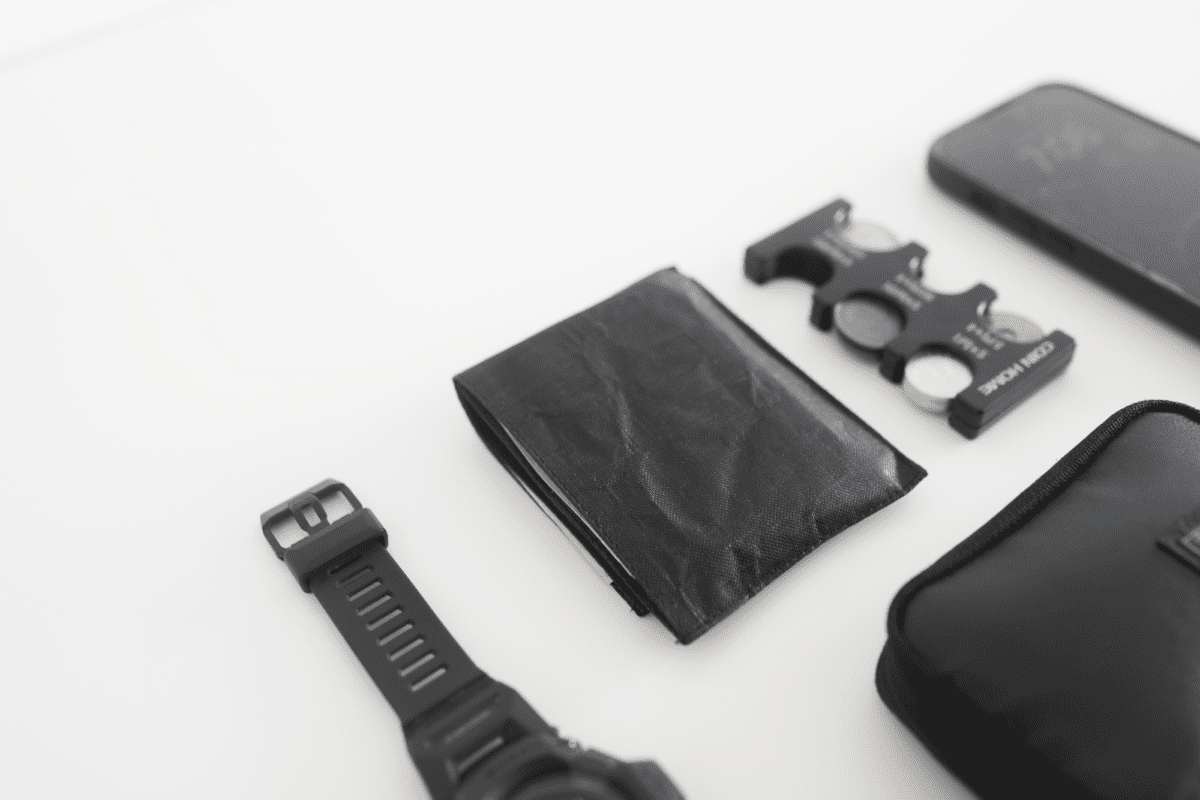 What is Dyneema?
Dyneema is an ultra-high molecular weight polyethylene (UHMWPE) fiber with exceptional strength-to-weight ratio. It is produced through a gel spinning process, aligning its polyethylene chains for enhanced tensile strength. Dyneema is renowned for its remarkable strength, lightweight, and durability. It resists abrasion, chemicals, UV radiation, and moisture.
With versatility in handling and processing, it finds applications in industries like marine, aerospace, sports, and personal protective equipment. Dyneema is a cutting-edge material, offering high performance and reliability.
What material is Alienskin?
Alienskin is actually two layers of Dyneema.
The first layer is a non-woven composite of Dyneema bonded with BoPET.
BoPET, or Mylar, is a strong plastic film. It is made by stretching and aligning polyethylene terephthalate molecules in two directions. This process makes the film durable, tear-resistant, and dimensionally stable. BoPET is commonly used for packaging, insulation, electronics, and more. It protects items from moisture and provides stability.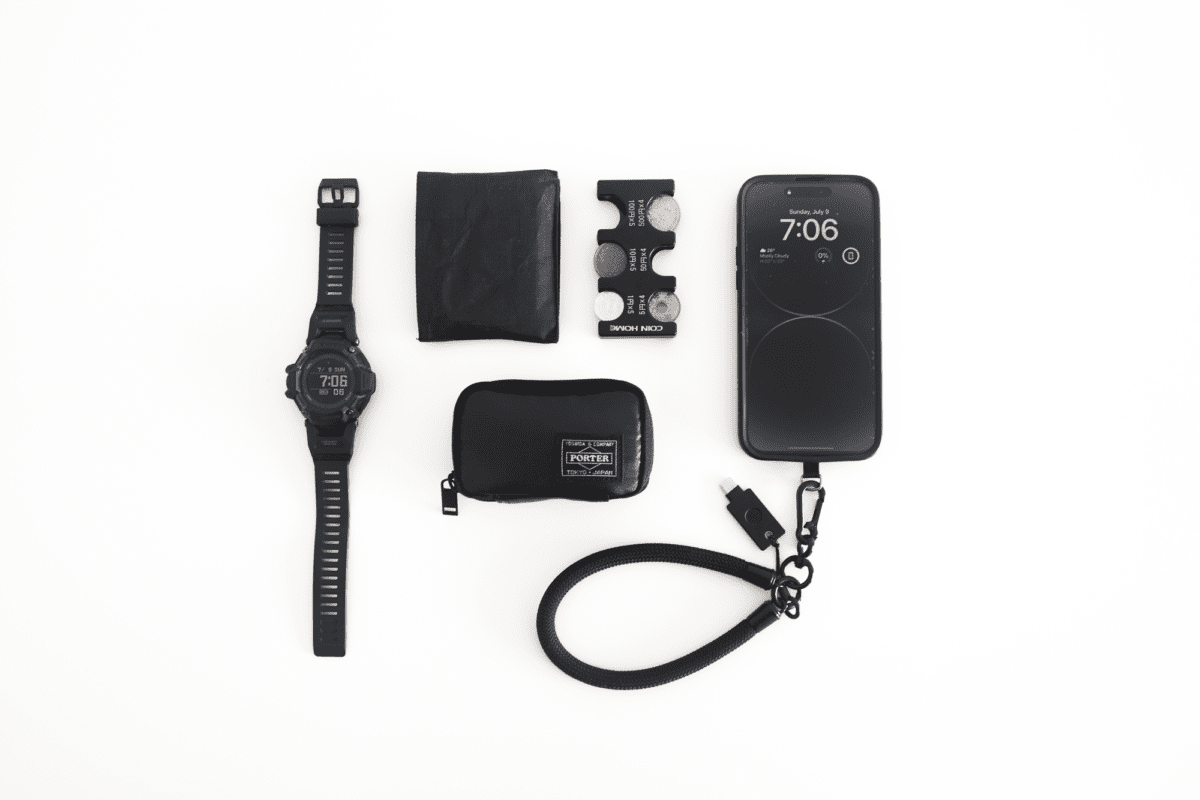 Bonding Dyneema and Bopet gives you a waterproof material with minimal stretch.
The second layer is a woven 220 denier Dyneema canvas, that has been dyed black via the dope dyeing method.
Dope dyeing is a method of coloring synthetic fibers during production. Dyes are added to the liquid polymer solution before fibers are formed. This ensures uniform color throughout the fiber structure. Benefits include excellent color fastness and reduced environmental impact by eliminating separate dyeing processes, saving water, chemicals, and energy.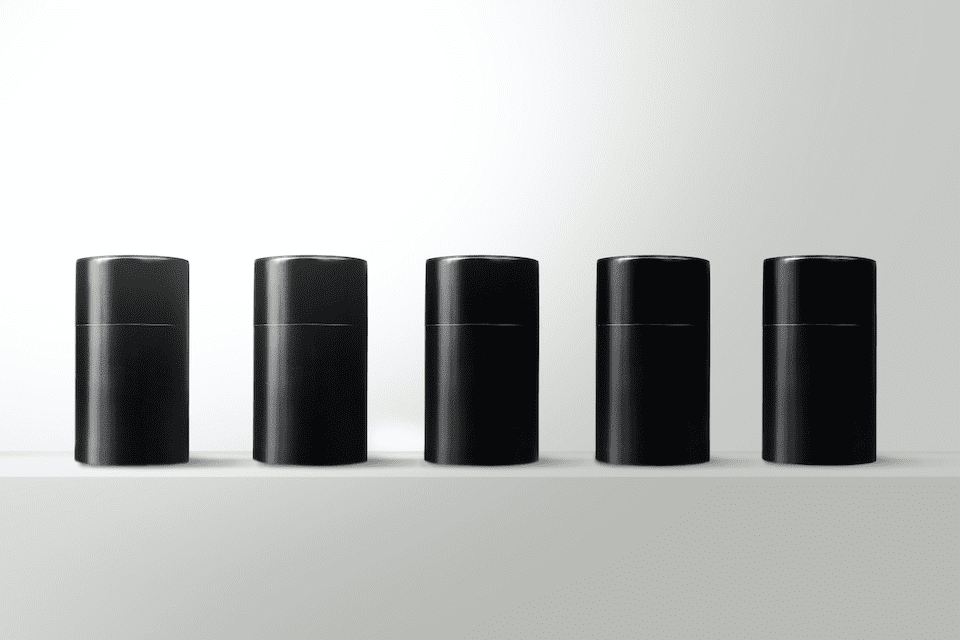 I found a 100 year old company that would create these heirloom quality canisters for me. They are handmade and will keep your tea leaves, coffee beans or anything that you need dry for years to come.
or read review
The result is an extremely lightweight but durable fabric that you could call… otherworldly.
Construction
While I have no worries about the durability of the fabric, the stitching looks like it would be the first point of failure, if at all. Technical fabrics like Dyneema are notoriously hard to work with, so your local repair options might be limited.
Usage
First of all, I am surprised by how light and thin it is. Without contents, it weighs like two pieces of paper. I was honestly worried that it would slip under a crack somewhere, never to be seen again.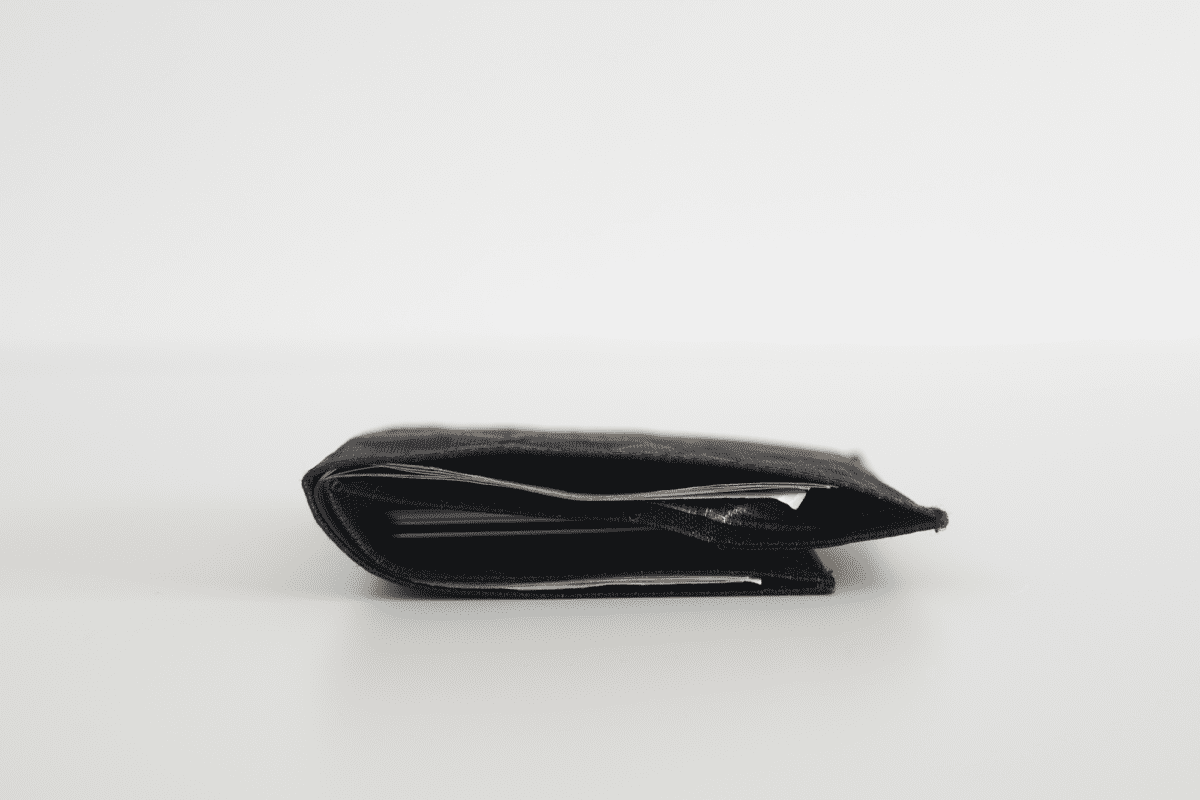 I was initially worried that it might not fit Japanese bills well, but I am happy to report that 10,000 yen bills fit well with about half an inch to spare.
There is only one card slot, which fits all five of my cards well. The slot is a little shallow and has absolutely no tension to hold the cards in. This means your cards can fall out of the slot if you take your wallet out the wrong way.
Like the vastness of space, there is virtually no limit to how many cards you can put into the black hole of a slot. It will just make the short flap end shorter.
Unfortunately, there is no coin storage here so you'll have to bring along a separate pouch like a little orbiting satellite for your loose change.
While my NOMAD Card for AirTag fits into the slot with the five cards, I preferred having it with the bills as there was less chance for it to fall out.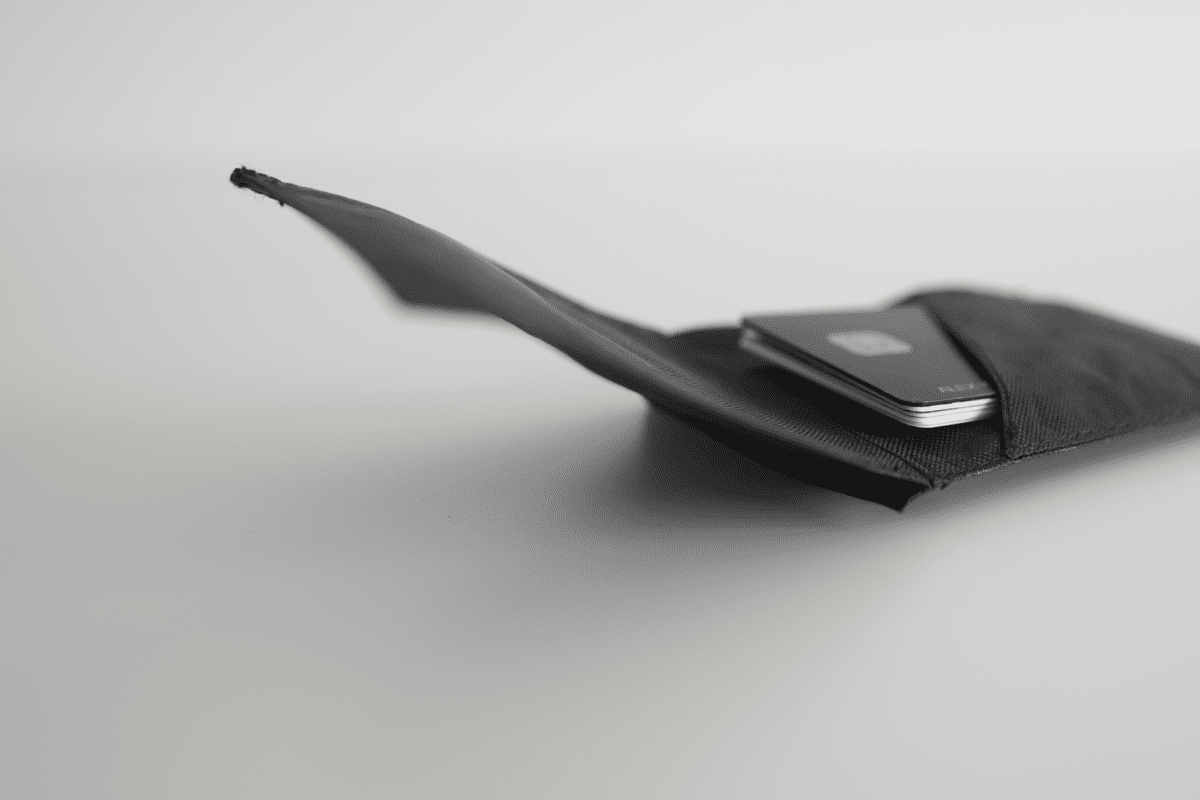 I would prefer if there was some kind of band that would keep the wallet closed for security reasons, but I haven't had any cards fall out… so far.
Conclusion
The Outlier Alienskin Bifold is a truly stellar creation. You can't orbit around this one without strong feelings; you either love it or hate it. The price is reasonable for an Outlier product but the card slot could feel impractical for some used to conventional wallet.
I personally am over the moon for it, until I lose a card and will probably hate it then. Till then.
Like this review? See all of my in-depth reviews.
Also, consider supporting me by being a Patreon. Every cent given will go back into improving the content of this website.
Tagged accessory bifold current edc dyneema outlier review wallet